Strengthening Afghanistan's National Directorate of Security (NDS): Is it equipped to counter 'emerging' threats?
Intelligence agencies in Afghanistan are outstandingly failing to collect information of high value beneficial for Afghan's domestic security. Deploying under-trained and inexperienced intelligence officers with limited knowledge of technical tools or key operational skills results in the collection of inadequate information [as well as inefficient] flow and management. With amateurish operational skills, these agents are unable to collect vital information for state security; some, even in the best of their experience, collect poor quality intelligence. Information collected from major known terror outfits and key government institutions could force policy makers and military leadership to make wrong decisions. The main objective of intelligence gathering is to maintain a swift flow of information, but the NDS officers are not well versed in this task. For example, the successful capture of Kunduz (a province in northern Afghanistan) by the Taliban did not occur because of their weapons superiority or technical expertise in battlefield; it happened because of massive failure of intelligence cooperation and coordination between the NDS, the National Security Agency of Afghanistan (NSA), the Ministry of Defence (MoD), and the Interior Ministry (MoI).
This was a particular case of intelligence failure in so far as alerts from security agencies coupled with available collected intelligence reports highlighting Taliban's plan to capture the city were all simply ignored or refuted by the Ministry of Defence and the NSA, even after receiving regular real-time Taliban movements. However, the fall of Kunduz did not come as a surprise, particularly considering the territory already controlled by Taliban. The subsequent siege of Kunduz, even after receiving real-time Taliban movements confirmed by security alerts and already available intelligence inputs points towards a massive intelligence failure. It is important to note that, right from the initial establishment of the NDS with the assistance from the US Central Intelligence Agency (CIA), collecting and disseminating intelligence, managing information flow and formulating clear operational objectives have all constituted major challenges.
Additionally, the saga of lost-in-translation and unclear objectives massively affected the relationship between the Pentagon, the NDS, and the North Atlantic Treaty Organization (NATO), which all approached differently the 'war against terror' in Afghanistan. These different visions and perspectives towards war on terrorism in Afghanistan, impacted negatively the Afghan National Army (ANA)and the NDS. This was especially the case after the withdrawal of US troops in late 2014; the challenges faced were beyond the capacity of the NDS. Since then, the Taliban attacks compromised Kabul's control over many territories. ANA endured major casualties during the early days of US withdrawal, forcing it to operate thinly within the territories under their control. The Taliban attacked from Pakistan's side of the border, crippling an Afghan effective response. The NDS failure to adequately and systematically collect vital intelligence, especially in rural regions, remains a challenge which hinders its ability to respond to or even identify sudden attacks.
Political and military interventions by neighbouring countries, various warlords, violent non-state actors such as the Taliban, Al-Qaeda, the Haqqani network and the Islamic State, are the main factor behind the prolonged civil war which continues to pose a grave threat to Afghan's national security today. It is important to note that after each attack the only statement received from security institutions in Kabul is that the attacks were carried by elements operating beyond the border. Undoubtedly, Pakistan has been a haven for terrorist groups, but Afghan national intelligence agencies on numerous accounts, severely compromised domestic and regional security.
On numerous accounts, the then President of Pakistan, General Musharraf, admitted the role of Pakistan's Inter-Services Intelligence to train and equip militants in Pakistan and then sending them to Afghanistan to carry out terror attacks. It is also important to note that Pakistan's Inter-Services Intelligence (ISI) recruited and trained over 250,000 mujahid fighters (between the ages of 14 to 45) in the last century, whereas the US Central Intelligence Agency (CIA) funded the ISI to train those fighters along with Pakistani military and ISI intelligence officers. General Musharraf acknowledged the nation's practice of arming and training militant groups, especially acknowledging the role of ISI in providing financial aid to Taliban within its territory. He even acknowledged the existence of on-going operations conducted by ISI in Afghanistan with a special emphasis on financial and military assistance provided to the Taliban in an effort to carry out attacks against Afghan National Security Force (ANSF) through-out the country.
In addition to this, Pakistan's former ambassador to US Husain Haqqani, on numerous occasions, confirmed the Islamabad's policy of sponsoring terrorism through violent non-state actors. Moreover, there were vital documents highlighting that the financial assistance sent from Washington to the Pakistani military which was strictly meant to assist in counter terrorism, was significantly used by the Pakistan's Inter-Services Intelligence to sponsor and arm violent militant factions. It is an un-deniable fact that the famed Pakistan's ISI has been the principle sponsor and master mind of many violent attacks in Afghanistan and India, from a major participant in 9/11, to train bombings in Mumbai, the attack on Indian parliament in 2001 followed by the 26/11 terror siege, or still the attack on the Kabul International airport. Pakistan also brazenly aided and abetted famed terror leaders such as Osama bin Laden or Mullah Umar.
It was rather the failure of major nations to provide timely aid to Afghanistan, coupled with the sheer neglect to strengthen intelligence gathering units, which paved the way for Islamic violent factions to survive and prosper.
Moscow was particularly involved in regional Afghan politics until a full-scale invasion in 1978. Intelligence agencies such as the KGB were used extensively in an effort to overthrow regional leaders.
Intelligence is no longer limited to the traditional assimilation of information flow and its management; in modern warfare, intelligence is engagement with human beings to gain leverage. It is very difficult to separate the role of intelligence during peace and war-time. In the west, intelligence agencies are not only seen as warning of an incoming threat, rather they act as an informational hub — comprising varying procedures from information gathering to its secret assessment. It is important to note that reforming a national security architecture also highlights the legitimacy of the government.
Within the domain of security architecture, our approach will not focus on the challenges faced during technical and covert operations; instead it aims to identify factors which can make NDS a responsible agency while discussing the importance of NDS post-9/11. The traditional operational mechanism of Afghan intelligence agencies is largely based on human intelligence because of inadequate technical equipment's and monetary support. The intelligence is largely gathered through local farmers, sympathetic teachers, responsible shop owners, and village headmen. Since the intelligence so gathered is deemed to come from un-reliable sources, it holds poor quality and it is doubtful. At the same time, the by the book feature is essentially absent as there is no rule book or framework.
Role of Afghan intelligence during the Soviet invasion
During the Soviet invasion, numerous domestic intelligence institutions were established with the support of the then KGB and GRU (Military Intelligence Directorate) aiming to tighten the grip around the mujahedeen fighters. In the meantime, domestic intelligence agencies such as the Wazarat-e-Amniat-e-Daulati (WAD) along with Khadamar-e Aetela'at-e Dawlati (KhAD) enjoyed hospitable relations with both KGB and GRU, in the light of their extensive influence on intelligence operations in Afghanistan. Between 1980 and 1992, these intelligence agencies played a vital role in countering extremist forces in Afghanistan. However, in 1992, Dr. Najibullah's government collapsed and so did the entire government infrastructure, including its intelligence institutions.
The period of the 1980s is usually termed as the utopian period of Afghan politics. The governments of the time, in an effort to ensure stability and security in the region, established four intelligence agencies, two external: Da Kargarano Amniyati Mu'asasa (KAM); Workers Intelligence Service, Da Afghanistan da Gato de Satalo Adara (AGSA); along with two domestic agencies WAD and KhAD. President Taraki's regime was awfully short (between 1978-1979); the political decisions of his successor, President Hafizullah Amin, created a rift among intelligence agencies and regional communist parties. Because of these differences AGSA was dissolved.
In the early 1980s, the government replaced the intelligence agency KAM with the KhAD. In 1986, the then government systematically removed KhAD from the then Interior Ministry (MOI) while establishing a new department titled Office of the Prime Minister which was later re-named as the Ministry of State Security, Wazarat-e-Amniat-e-Daulati (WAD). The then Director General, Dr Najibullah reported directly to KGB headquarters in Moscow. In addition to this, former KGB operatives cited the manpower estimation of over 17,000 to 35,000 individuals in Wazarat-e-Amniat-e-Daulati (WAD) alone, whereas they estimated presence of over 100,000 local assets and the presence of over three to four KGB officers assisting one (KhAD) officer. Beyond the border, Pakistan's Inter-Services Intelligence recruited trained and armed over 90,000 to 100,000 mujahid fighters between 1980 and 1990 while receiving financial assistance from Central Intelligence Agency (CIA) in an effort to counter Soviet armed forces.
The KhAD was specifically tasked to maintain domestic stability and security in the region while ensuring uninterrupted governance from the then communist leadership while maintaining relationship between all tribes and minority groups under the programs initiated by the then Ministry of Nationalities and Tribal Affairs. Moreover, KhAD earned the title of Secret squads of KGB by demonstrating complete ruthlessness in an effort to assist the then government to maintain absolute control over urban territories. KhAD also secretly financed religious scholars and established a separate government institution under the name of Directorate of Religious Affairs. It is important to note that the KhAD was a politico-centred intelligence agency led by President Dr Najibullah who tried to use every available means to justify the Soviet invasion of Afghanistan. While extensively emphasising the importance of urban territorial control, the then Afghan government and their Soviet advisors failed to exercise control over rural hinterlands.
In the early years of KhAD operations, intelligence officers were extensively trained in the art of torture. This training was a part of their curriculum as promoted mostly by the then East German officers (Stasi) and KGB trainers. During their reign, numerous hidden execution sites were created, and large number of Afghans were kidnapped and executed. However, with a twist in KGB leadership, officers from KhAD were tutored in electronic intelligence techniques, drifting from the traditional interrogation techniques.
According to one former KGB officer, between 1980 and late 1984 over 80,000 Afghans entered the Soviet Union. By 1986, over 25,000 officers from the KhAD were trained in special intelligence techniques. In the light of numerically few trained intelligence officers in NDS, the then leadership had no choice but to employ KGB-trained officers and deploy inexperienced recruits. In an effort to reform the entire intelligence infrastructure, especially in the light of NDS poorly executed operations, policy makers must address this issue immediately. It is imperative to reform the current intelligence architecture while establishing laws which could prevent the use of domestic agencies to achieve political gains.
Moreover, the KhAD recruited large numbers of informers and maintained a close-knit relationship with tribal lords, particularly those residing close to the border, in an effort to both maintain strict vigilance, monitor the supply routes taken by resistance fighters, and ensuring safety and security of government officers. The KGB employed numerous tactical manoeuvres. One such manoeuvre was maintaining tribal connection which they effectively used to infiltrate resistance fighters, destroy their operations, flood with incorrect information, and create an aura of mistrust within the resistance fighters in an effort to severe their relationship with local communities. Their main goal was to incite violence between the tribes, fuelling ambitions within the powerful tribal leaders, and use all means necessary to exploit their ambitions, while ensuring that they do not participate in anti-communist movements. The sole agenda of Soviet intelligence agencies was to exploit their ethnicity, identity and cultural linkage while limiting the nation to a meager tool of Soviet propaganda.
The Role of the CIA
After years of war, insecurity and instability, the National Directorate of Security (NDS) was established in 2002 – with the assistance of CIA and the Pentagon – in an effort to counter the threat posed by the Taliban while collecting information from urban and rural regions. This latest intelligence agency was a replacement of the Soviet-sponsored KhAD. During the Soviet occupation the KhAD emerged as the 'powerful domestic intelligence agency, ruthless and yet one of the most professional intelligence groups with battlefield experience'- however well known for tactics such as 'detention without trial, forced abduction, mass execution by comparison the NDS was a strong leadership led organization; however, it lacked ingenuity, professional conduct, relevant intelligence trainings or adequate finances. Since its formal establishment, no directives/framework were established to ensure its professionalism.  Its leaders even failed to adapt CIA directives. Today the nation is in desperate need of establishing a well-informed intelligence agency which could effectively provide vital information on insurgent's whereabouts/movements and distribute timely to a relevant group to take necessary action. The vital source of information is formed by the interaction with tribal leaders; this interaction, when properly channeled through local commanders, is the foundational route of intelligence in Afghanistan.
The command structure of the NDS is independent, which means that it does not come under the architecture of the Ministry of Defence or the Ministry of Interior; however, it does host a close-knit relationship with the Afghan National Security Forces (ANSF) at all levels. Its operations are directed by the National Security Agency of Afghanistan; the head of NDS reports directly to the President. On numerous occasions the NDS has been blamed for not adequately liaising with regional police commanders or Ministry of Defence (MOD) officials while providing un-timely and inaccurate intelligence when asked by relevant agencies. Moreover, and on numerous occasions the leadership within the NDS ignored relevant and vital information while responding untimely or withholding certain intelligence vital for other agency operations. Another failure of the NDS is the lack of technical and scientific know-how. While looking at the previous operational prognosis, the NDS repeatedly failed to assess collected intelligence which points towards another key issue related to an absent policy framework. NDS intelligence officers face no difficulty in gathering intelligence; however, they appear to be challenged during assessment. There is an absolute need to establish an operational mechanism, a framework or an institutional doctrine of intelligence agencies highlighting clear goals to be established during democratic regimes. It will not be incorrect to state that Intelligence agencies operating in Afghanistan are in desperate need for necessary technical and management systems.
In the light of repeated intelligence failures and mistrust with their sister intelligence agencies, the NDS has received acute criticism even for disrespecting and ignoring the orders of their Commander-in-Chief i.e. the President. The frequent inter agency confrontation forced discontented political leadership to initiate numerous debates on open forums acutely criticising the NDS, especially the unruly behaviour of the chiefs who openly criticised actions of the President. This sudden transition of the NDS from an intelligence agency to a political party invited acute criticism from intelligence and military experts throughout the world.
In an effort to maintain strict discipline amongst the NDS leadership, President Karzai frequently changed said leadership; however, this brought no significant change in their operations. Thus, domestic contentions between the NDS and other security agencies coupled with the successful capture of Kunduz by the Taliban and the failure to appropriately act even after receiving viable intelligence inputs broke the trust of many political leaders in Kabul. Policy makers need to understand that for every intelligence agency there is a fail-safe related to unforeseeable errors. This fail safe is further reinforced by a marriage of three pillars of the agency: the decision-making level, the operational level and the enforcement level. The cooperation and coordination of these three pillars is absolutely vital. Furthermore, failure of intelligence does not necessarily mean misinterpretation of vital information or failure for the agency to respond. Intelligence failures can occur due to failings in any of the three aforementioned pillars. To ensure that the agency remains active and aggressive, policy makers must enforce reforms while keeping in mind recent and future threats.
When an agency suffers from a failure at a strategic and operational level, it is the responsibility of the heads of these levels to conduct a thorough assessment of the machinery. Usually, intelligence failures are largely unavoidable; however, it is always imperative for various management heads to run a pre-simulation assessment before initiating an operation. Certain failures such as understanding the operation, agency's ability to conduct, coordinate and cooperate with various actors, and inadequate dissemination of information occurs because of inadequate training of intelligence officers.
Policy makers must understand that intelligence agencies are the engine of both domestic and external security architecture, an engine whose primary function is to ensure domestic security in the country. Unlike the Central Intelligence Agency (CIA) or Ha Mossadle Modin in uleTafkidim Meyuḥadim (Mossad), which work on dual operational theory, most intelligence agencies are either offensive or defensive but not both. In the light of our current issue, the NDS is relatively passive. When the Taliban were defeated, one of the main challenges for Washington was to re-structure security institutions in Afghanistan. Washington tasked the re-structuring of Afghan National Army to its Special Operations Command Centre (SOCC) under the leadership of the United States' Central Command, an agency also tasked with restructuring the NDS and local law enforcement units. There is a sheer absence of integration between the Afghan National Security Forces (ANSF) and the NDS which policy makers must counter through human intelligence trainings and viable domestic security legislation. It must always be remembered that the Afghan intelligence plays a vital role in providing real-time intelligence to International Security Assistance Force (ISAF) assets. Furthermore, there is an absolute need to train NDS officers on new and innovating intelligence gathering and assessment techniques. This task could be handed over to the CIA which is fully capable of training Afghan intelligence officers on gathering information through human intelligence techniques.
Being the main intelligence gathering agency in Afghanistan, the NDS continues to share intel with necessary policy makers as well as provincial police commanders and political leaders. Afghan National Army recruits, the NDS comprises staffs and officers who were previously trained by Soviets or fought alongside the Mujahideen. However, in an effort to perform effectively and efficiently there is an absolute need of clarity. Although the National Directorate of Security is one of the most responsible and professional arms within the ANSF, in the light of emerging Taliban and other violent factions in Afghanistan there is no need to link with ANSF or ISAF operations – particularly considering the history of poor coordination and cooperation between the two agencies. It is vital for the NDS to maintain a strict framework of intelligence, since its officers belong to all sects, ethnicities and tribes. It has gripped every city, town and province. The NDS is a frontline plain-clothed military intelligence unit that separates violent actors from the crowd.
Although having defeated the Taliban and Al Qaeda factions roughly 17 years ago, Afghanistan remains a battlefield. Since the departure of large sections of US forces, tactical aerial reconnaissance aircrafts and hell-fire armed drones, large unmonitored rural areas of Afghanistan are prone to Taliban occupation. Various Pakistan sponsored terrorist factions are inducing violence on the streets. Using non-traditional methods such as suicide bombings, vehicle laden high explosive devices, planned ambushes, assassinations and militant factions have re-appeared.
Despite receiving extensive financial assistance, the challenges faced by security agencies continue to increase phenomenally. Many experts continue to question the failure of intelligence mechanism taking place even after receiving extensive guidance from NATO and CIA officers in their 17 years of stay. This points towards the fact that the resources deployed by the CIA were not used efficiently. Also, Washington's deployment of necessary US Special forces in Iraq and Middle East theatre seems to be at least partly responsible. Moreover, linking intelligence techniques with Afghanistan's culture was difficult for many CIA experts whereas the State Department continued to blame woes on foreign elements and Pakistan's military and Inter-Services Intelligence interference in creating a vital strategy for Afghanistan. Traditionally, Washington and NATO have been playing the game half-heartedly. Allowing insurgency to develop was a mistake in the first place, for said insurgency soon became too aggressive and beyond the control of policy makers and their efforts regarding domestic counter-extremist policies.
There are other extremist factions besides Al Qaeda and the Taliban, including Daesh and state-sponsored elements such as the Haqqani Network. Since a large rural section of Afghanistan remains unmonitored and since the NDS in its limited passive operation cannot monitor all pathways, it is possible for many radical Islamic factions such as the Taliban, Al Qaeda and Daesh seek refuge in the country. Today, Kabul continues to suffer from numerous organizational challenges – besides poor infrastructural framework, inadequate inter-agency interaction, poor cooperation and coordination, socio-economic limitations, rampant corruption, unsafe and unguarded territories, and terrorist activities. Terrorist factions will continue to be rampant and discreet.
On numerous occasions political leadership from Afghanistan and the US have bilaterally discussed the development of a dedicated Afghan Air Force. However, after identifying critical faults during initial developments in this Afghan Air Force, military and policy makers clearly questioned the capability of a sustainable air force.
With a clear mandate by President Donald Trump to deploy extensive US military forces, experts have now raised questions on the traditional operations of assisting, advising and training Afghan National Security Forces while ensuring a hand-over of governance to Afghan nationals. It is now clear that US forces will again be called if an Afghan unit is suppressed under heavy fire. The Afghan forces did manage to free the city of Kunduz but for this they required American air forces and technical mounted units to release the pressure, clearly highlighting the fact that Afghan intelligence and security forces can no longer challenge violent terror factions solely. This statement once again questions the capability of Afghan National Security Forces, which remains vulnerable even after 17 years of presence of both NATO and US forces.
Conclusion
After extensively studying intelligence gathering mechanisms of various operations conducted by the NDS it became clear that NDS officers were unable to assess gathered intelligence inputs and that the policy initiated so as to support the officers failed drastically. The basic difference between the NDS and its mother agency CIA lies in its operational mechanisms. In the history of Afghanistan's autocratic regimes were able to thrive because of their essential reliance on intelligence agencies. The Soviet invasion came when US and its allies failed to provide a secure environment.
During a liberal and democratic government in Afghanistan, political leadership and policy makers failed to coordinate, a fact which resulted in intense confrontation between political leaders and heads of intelligence agencies. Moreover, Pakistan's Inter-Services Intelligence assistance to the NDS in strengthening intelligence sharing mechanisms surprised many military experts. Also, the global fight between RA&W and ISI have chosen Afghanistan as a playground, a fact which drastically hinders both the NDS and CIA's initiatives to maintain peace and security in the region. To make things worse, Afghanistan has a history of politicisation of intelligence agencies, which points towards the need to establish a viable institutional framework.
With few experienced intelligence officers operating within the NDS and with the CIA's inability to train and recruit more expeditiously the NDS was left with no choice but to employ Soviet trained officers. To make the NDS an effective and professional organization, policy makers must focus their attention on its training and recruitment policy. Furthermore, Afghanistan continues to suffer from wounds received from a violent past while seemingly moving toward an unrevealingly bleak future. Adapting new and innovative techniques has always been a difficult task, especially re-structuring intelligence agencies so as to work democratically. Afghanistan, of course, wants to change yet in the light of its violent past, this change will be harsh and slow.
With a history of repeatedly committing the same mistakes the government has yet to introduce viable pragmatic reforms so as to strengthen its intelligence agencies. Kunduz is not just one mistake the NDS committed there were numerous entirely avoidable intelligence failures, in fact so many that they would be impossible to highlight in one article alone. With a history of repeating multiple intelligence failures, the need to strengthen the NDS and other agencies into professional intelligence institutions is the need of the hour.
References
Anderson, John Lee, Fall of Kunduz city: Nabil apologizes to nation, tells lawmakers intelligence reports were overlooked, Afghanistan Times, http://afghanistantimes.af/fall-of-kunduz-city-nabil-apologizes-to-nation-tells-lawmakersintelligence-reports-were-overlooked/
Brzezinski, Zbigniew, 1997, The Grand Chessboard: American Primacy and its Geostrategic Imperatives (New York: Basic Books).
Davies, Philip H.J. and Gustafson, Kristian C Intelligence Elsewhere: Spies and Espionage Outside the Anglosphere, https://www.fbi.gov/about-us/intelligence
Dhar, Maloy Krishna, 2015, Fulcrum of Evil ISI-CIA-Al-Qaeda (New Delhi, India: Manas Publications)
Dimitrakis, Panagiotis, 2013, The Secret War in Afghanistan: The Soviet Union, China and Anglo-American Intelligence in the Afghan War (London, UK: I.B. Tauris).
Donati, Jessica and Stancati, Mragarita, 2015, The Wall Street Journal http:// www.wsj.com/articles/intelligence-gap-fuels-extremist-rise-in-afghanistan-1450834535.
Donati Jessica and Stancati, Margarita, Intelligence gap fuels extremist rise in Afghanistan
Donald, Jeremy, 1991, Amnesty International, Afghanistan: Reports of torture and long-term detention without trial, March
Fitzerald, Capt. James H, 1996, From the Shadows: The Ultimate Insider's Story of Five Presidents and How They Won the Cold War (New York: Simon & Schuster)
Gill, Peter and Phythian, Mark, 2006, Intelligence in an Insecure World (Cambridge, UK: Polity Press UK).
Haas, Richard, 2009, War of Necessity, War of Choice: A Memoir of Two Iraq Wars, (Simon & Schuster)
Harper, Stephen P, 2002, Silent Warfare: Understanding the World of Intelligence (Lincoln, USA: Potomac Books, Inc.)
Jalalzai, Musa Khan, 2014, Whose Army? Afghanistan's Future and the Blueprint for Civil War (New York, USA: Algora Publishing).
Jalalzai, Musa Khan, 2015, The Prospect of Nuclear Jihad in Pakistan (New York, USA: Algora Publishing)
Johnson, Col. Charles, 1987, Does the USSR have a 'Grand Strategy'? Reinterpreting the Invasion of Afghanistan," Journal of Peace Research, Vol. 24, No. 4
Klass, Rossanne, 1987, Afghanistan: The Great Game Revisited (New York, USA: Freedom House)
Miller, David H and Tellerby, Jospeh, Country Reports on Terrorism 2015, http://www.state.gov/documents/organization/258249.pdf
Pattison, Col H.K, 1983, Tribal Guerrilla Warfare Against a Colonial Power: Analysing the War in Afghanistan," Journal of Conflict Resolution, Vol. 27, No. 4
Pelasco, Amy, The Cost of Iraq, Afghanistan, and Other Global War on Terror Operations Since 9/11, https://www.fas.org/sgp/crs/natsec/RL33110.pdf.
Pleffler, Nelvyn, 1996, Inside Enemy Archives, Foreign Affairs, Vol. 75, No. 4 , pp. 120-136.
Rashid, Ahmed, 2012, Pakistan on the Brink: The Future of America, Pakistan, and Afghanistan, Penguin Books,
Reves, Col. Thomas H, 1996/97 New Evidence on the Soviet Intervention in Afghanistan, Cold War International History Project Bulletin, Nos. 8/9
Richardson, James E, 2001, Theory of Law Enforcement and the Intelligence Community, (Paris: Marcus and Zoey)
Spearman, Charles, 2009,Intelligence Theory: Key Questions and Debates, Studies in Intelligence series (New York: Routledge).
Yadav, R.K, 2012, Pakistan's Intelligence (New Delhi, India: Manas Publications)
Top Uzbek Jihadist Leader Suffers for Loyalty to Al Qaeda
The recent arrest of a well-known Uzbek jihadist leader Abu Saloh al Uzbeki (Sirajuddin Mukhtarov) by Hayat Tahrir al-Sham (HTS) and thereafter resumption of armed clashes between former and current al Qaeda's jihadi formations in northwest Syria in June 2020 will directly affect the activities of the Central Asian Salafi-Jihadi groups. According to the Syrian Observatory for Human Rights (SOHR), dozens were killed during an armed clash between Hayat Tahrir al-Sham (HTS), former al Qaeda's strongest branch in Syria, and the newly formed alliance led by current al Qaeda' s-affiliate Hurras al-Din (HD).
It should be noted that on June 16, 2020, the HTS arrested the fierce ideologist of al Qaeda and former emir of Katibat al Tawhid wal Jihad (KTJ) Abu Saloh, which caused tension among Russian-speaking militants in Sham and raised eyebrows of the global Salafi-Jihadi movement. A week later, on June 22, the HTS arrested its former senior commander, member of the group's Shura Council Abu Malek al-Talli, accusing him of fomenting division, insurrection and disarray after his new faction Liwa al-Muqatileen al-Ansar helped establish an al Qaeda-leaning operations room in Idlib.
The cruelty of the HTS' repressive apparatus towards its former members and the armed clashes between jihadist groups in Idlib was caused by the creation of the new Joint Operations Center Fathbutou (Be Steadfast) on 12 June 2020, which included al Qaida-inspired "hardliners" such as HD, Jabhat Ansar al-Din (JaD), Tansiqiyat al-Jihad (TJ), Ansar al-Islam (AI) and Liwa al-Muqatileen al-Ansar (LMA).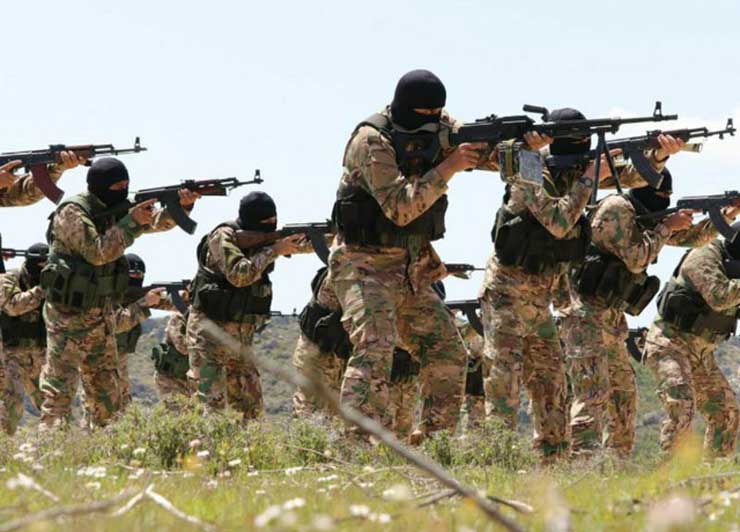 Strengthening the position of al Qaeda's allies seriously undermined the HTS' stance in the northwestern Idlib province, where it rules over the local Salvation Government with an iron hand and where it established so-called Sharia rule. In order to maintain its status quo and keep dominant position over other rebel groups, HTS began large-scale arrests of those jihadists who broke away from its "Clear Victory Operations Room" and joined al Qaeda-linked Fathbutou Operations Center. At the personal instruction of the HTS leader Abu Muhammad al-Joulani the KTJ's former amir Abu Saloh and its dissenting commander Abu Malek al-Talli were arrested.
If the arrest of Abu Malek al-Talli was seen as an intra-group showdown, the arrest of Abu Saloh caused a broad resonance among al Qaeda members in Central Asia and the Middle East, and it was widely reported in the Arabic, English and Russian press. The US FDD's Long War Journal devoted twoarticles in a row to the Abu Saloh's arrest and carefully assessed his Jihadi activity, with one exception. The Washington-based hawkish think tank, for some reason, never mentions the fact that Abu Saloh and his KTJ fighters swore allegiance (bayat) to al Qaeda, and that the main reason for Abu Saloh's conflict with HTS and his current dissident demarche is related to his unwillingness to break the bayat to al Qaeda.
But some Arab and Russian media were also inaccurate in assessing the reasons for his arrest. Especially Russian experts on the Telegram channel, referring to Zaman alWasl, the Syrian outlet close to HTS, claimed that Abu Saloh was arrested for financial debts (over$ 60,000) to Hayat Tahrir al-Sham.
However, such a simplistic and superficial assessment neglects to analyze the complex processes taking place inside the Central Asian Salafi-Jihadi groups and the influence of al Qaeda's ideology on them. The true reasons for Abu Saloh's demonstrative demarche, who defied Syria's most powerful militant faction, are due to his ideological differences with HTS and the dominance of al Qaeda's global ideology among Uzbek and Uyghur Islamists.
Abu Saloh's radical supporters see the future of Holy Jihad not only within the framework of only one state, as the HTS in Syria does. They are seriously worried about the future of global Jihad in the event of the fall of Syria's last bastion of resistance if the Assad regime were to succeed in retaking the Idlib province entirely.
In his Jummah Khutbah (Friday Sermon) speeches, he urges jihadists not to "get stuck" in one place, but "to rush to the aid of those Muslims where they need the help of the Warriors of Allah." That is, his views on global jihad are compatible with the ideological doctrine of al Qaeda.
Abu Saloh's position on the problem of Jerusalem is identical with al Qaeda. He believes that the Al-Aqsa Mosque can only be liberated with the help of jihad. He claimed that after the victory of jihad in Syria, their path will be directed to Palestine.
Abu Saloh Between Two Fires: Al Qaeda and HTS
Under the Abu Saloh leadership, KTJ grew out of an unobtrusive regional group into a formidable and tough member of the global Salafi-Jihadi movement. KTJ, created by him in 2013, consists of Central Asian militants, mostly Uzbeks and Kyrgyz from the Ferghana Valley.
In early 2015, Abu Saloh and his militants swore allegiance to al Qaeda leader Ayman al Zawahiri. In September 2015, however, KTJ rejoined the al Qaeda-linked Al-Nusrah Front (NF) as part of Al Nusrah's efforts to consolidate various foreign groups inside Syria. Since that period, HTS has become a combat mentor of KTJ's Uzbek militants. During this time Abu Saloh demonstrated his brilliant ability to successfully spread the al Qaeda ideology on a global scale. He was and remained a faithful and aggressive propagandist of the Jihadi idea into Central Asia.
His ideological disagreements with HTS's predecessor Jabhat Fatah al-Sham (JFS)began after it publicly distanced itself from al Qaeda, its original parent organization. Although Abu Saloh never openly criticized the Jihadi line of HTS and its leader Julani, he regularly defended the ideological views of al Qaeda's former and current leaders Osama bin Laden and Ayman al Zawahiri. And, of course, Julani, from whom Ayman al-Zawahiri openly demanded further submission to al Qaeda, did not like Saloh's step out of HTS line
Abu Saloh's growing authority beyond HTS and his close contacts with prominent ideologists of global Jihadism, such as Abu Qatada al-Falastini, Abu Muhammad al-Maqdisi and others also irked Julani. Dissatisfied with his arrogant ideological behavior, HTS decided to remove Abu Saloh from the leadership of KTJ. According to the UN, in April 2019, Abdul Aziz Uzbeki (Khikmatov), a native of the Fergana Valley and deputy leader of the al Qaeda-linked Islamic Jihad Union (IJU) in Afghanistan, was elected the new leader of KTJ.
The intrigues and regional division of jihadists within KTJ also played an important role in the resignation of Abu Saloh. Being a native of southern Kyrgyzstan with Uighur roots, he was considered a "stranger" among jihadists from Uzbekistan, who make up the majority of KTJ. Together with him some jihadists from Kyrgyzstan left KTJ's leadership.
After his resignation, he actively conducted a preaching mission for Muhajireen (foreign fighters) in Idlib, becoming the ideological mouthpiece of Central Asian jihadism. In his public speeches, he was even more deeply imbued with the ideas of al Qaeda. His Telegram channel has the largest audience among other jihadist figures of post-Soviet countries. He combined the image of a conservative Imam and a modern lecturer with stylish glasses, drawing complex diagrams of the Quran's Surahs and Ayahs on the blackboard.
Under HTS pressure, the new KTJ leadership continued to further reduce the role of Abu Saloh when his preaching responsibilities were transferred to the new Uzbek imam, Ahluddin Navqotiy, who arrived from Turkey. From March 2020, his public audio and video performances and sermons gradually began to disappear from the KTJ's website, which pushed him into the arms of al Qaeda.
In ideological friction between al Qaeda's HD and HTS, which often developed into an armed clash, Abu Saloh sided with al Qaeda. On the sidelines, he supported HD's demands handing over all of al-Qaida's weapons from HTS to HD because Julani had broken his bayat to al Qaida. HD has consistently been at odds with HTS, criticizing the group for diluting the religion and monotheism (Tawhid), for adopting the Sochi ceasefire agreement and for establishing a modus vivendi with secular Turkey.
Amid Idlib's local residents' dissatisfaction with HTS policies that allowed the Russian patrols to enter the M4 highway, HD managed to convince more jihadists to join its ranks and attempted to lead a rebellion in northern Syria. Step News Agency has confirmed that Abu Saloh recently defected from HTS to Jabhat Ansar al-Din alongside 50 other members of KTJ. HTS regarded such a step as a betrayal and arrested Abu Saloh and Abu Malek al-Talli.
After the arrest of "defectors", the situation in Greater Idlib sharply escalated. Fathbutou slammed the arrests and accused HTS of betraying jihad and complying with the "secular" Astana agreement. HD captured checkpoints in the Harem, Armanaz, Kuku and Sheikh Bahr districts, and blocked traffic, demanding the release of the detainees. More than 30 people were killed as a result of the four-day clashes between HD and HTS.
Al Qaeda expressed its support for HD and the arrested pro-al Qaeda's leaders, urging HTS' jihadists not to fight against Fathbutou. Famous sheikhs Abu Qatada al Falastini, Abu Muhammad Al Makdisi, Sodik Abu Abdullah Al-Hashimi (Sudan) and others called on the conflicting parties to put down their weapons, stop the bloodshed and focus on the "revolution in Syria". On June 26, HD and HTS signed an agreement to end the clashes, open all checkpoints, as well as unhindered exit of all civilians from conflict zone under the guarantees of Russian-speaking Jihadi groups Ajnad Al-Kavkaz and Jund Ash-Sham.
Despite the reached "peace" agreements, Abu Saloh still remains in prison.Abu Mohammad al-Julani put forward a condition in which Abu Saloh and his accomplices would be released if they rejoined the HTS. If they refuse, HTS promised to accuse Abu Saloh of embezzlement of money and property, and apostasy against the HTS.
In conclusion, his suffering for loyalty to al Qaeda and his "spiritual heritage" will have an important impact on the development of Jihadism in Central Asia, in spreading the al Qaeda's ideology and in attracting young Muslims to the path of religious extremism.
Future of U.S.-Russia Relations After The Bounty Reports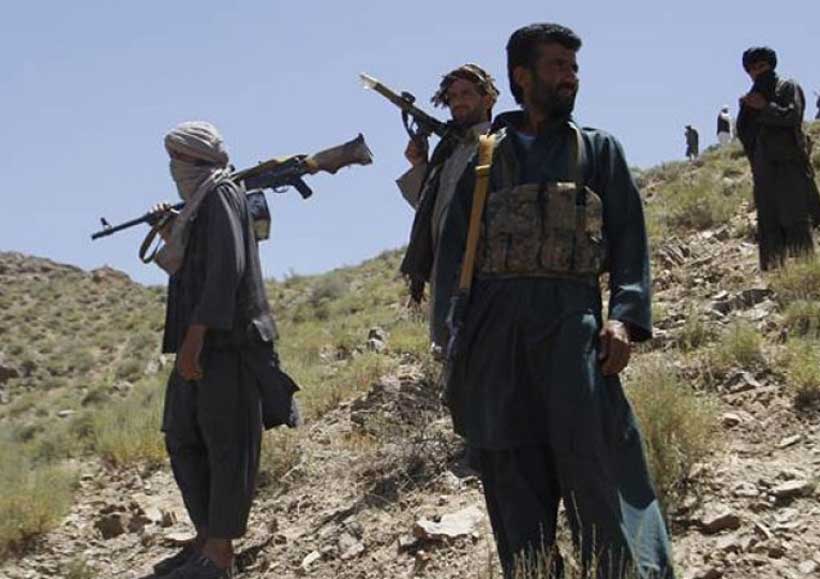 A jaw-dropping intelligence story surfaced on 26th June, 2020, in the New York Times, telling that a specialized branch of the Russian Federation's military intelligence agency GRU, Unit 29155, secretly offered bounties to affiliates of the Taliban inside Afghanistan for carrying out successful deadly attacks on the outgoing U.S. and allied forces there.
Unsurprisingly, Mr. Trump took to Twitter and called it a hoax and an effort aimed at damaging his reputation and that of the Republican Party especially at a time when the presidential election is just a few months away. Dmitry Peskov, Vladimir Putin's press secretary, told NBC News in a video call that the story is a hundred per cent bullshi*– denying any such role played by Moscow. And the third, last, and most important party to rebuff these reports was the Taliban, who said they do adhere to the terms and conditions of the agreement signed in Doha, Qatar, in February 2020.
After Donald Trump's dismissal of the story as "fake," other top officials of his administration such as Secretary of State Mike Pompeo and National Security Adviser Robert O' Brian rushed to the defense of the president, calling the leaked intelligence assessment as "important and serious" but "unverified," and thus not of the level to be shared with the president, at least verbally so.
Robert O' Brian, especially, went so far, and perhaps inadvertently so, as to confess that they have actually been deliberating for months to prepare a list of potential responses to Moscow if they reached to the bottom of such reports, while refusing to answer when exactly did they first learn of such reports- further complicating things for the Trump administration in their denial of truth in the leaked intelligence assessment and their apparent unresponsiveness.
On the other hand, top democrats such as Senate Democratic Leader Chuck Schumer and House Speaker Nancy Pelosi have accused Mr. Trump of "being soft on Vladimir Putin," in the broader context though, and have further stressed that the particular reports be pursued relentlessly to ensure the safety of the U.S. troops in Afghanistan. Joe Biden, a strong democratic candidate in the US presidential race, called the revelation "shocking and horrifying" and, went so far, as to label President Trump's entire existence in the Oval Office as a gift to Vladimir Putin.
It is pertinent to mention here that following the late February 2020 U.S.-Taliban peace deal in Doha, Qatar, the number of U.S. troops has just been reduced to around 8,600 from then 12,000. They are expected to witness a full withdrawal from the war ravaged country by mid-2021 if the Taliban shows a wholehearted adherence to the agreement on the ground.
So far the U.S. alone has lost as much as 28 soldiers in various violent attacks in Afghanistan since 2019. Given the complex multiplicity of militant groups on the Afghan soil, it remains unclear as to which of these attacks were actually orchestrated under the influence and patronage of Moscow.
If the reports turn out to be true, it will have far reaching implications, irrespective of who wins the November 3, 2020 U.S. presidential election: Would it mean that Vladimir Putin wants the U.S. and allied forces to remain trapped in an unending war in Afghanistan, so that he could more aggressively pursue his country's foreign policy in the Middle East, Europe and even North Africa and South America? Would it mean that Putin wants the U.S. and their partners to stay in the war torn country to actually continue doing his country a big favor- neutralizing and pre-empting the radical jihadist elements from proliferation and intrusion into the central Asian republics that has the potential of ultimately threatening Russia herself? Or, and finally, would it mean that Mr. Putin wants to settle his country's score with the U.S. from the Soviet times and force the latter into a hasty and embarrassing pull out by unleashing paid mercenaries and Taliban affiliates onto her and her NATO allies?
The above questions do not have easy and quick answers, at least for now, owing to the lack of political stability and the greater number of warring factions and peace spoilers in Afghanistan, the capricious nature of the U.S.-Russia relations, and more importantly, the apparent inability, on part of both academic researchers and policy makers in the U.S. and Europe, in effectively and timely deciphering and predicting the foreign policy overtures of Russia due to Vladimir Putin's apparently spectacular strategizing and policy-making prowess.
More important, if the reports are corroborated, will be to see how the U.S. will respond, or not respond at all. In the latter case, the U.S. as a superpower will be embarrassed globally and will likely lose the confidence of its allies and partners in terms of security guarantees. In the former case, Russia will more likely be slapped with some more biting targeted economic sanctions. Such a move, nonetheless, will have the potential to nudge Russia, often dubbed as a rogue state in the West, into further collaboration with other anti-America roguish states and violent non-state actors in the world, and creating further chaos and instability that no one can really afford. Then, the million dollar question that the Trump administration should try answering is, how to engage with the powerful bear?
According to a top U.S. based retired Professor Emeritus of Russian Studies, who preferred to remain anonymous, "The only real means that the U.S. really has is sanctions, since anything more is likely to lead to real conflict. However, given the nature and orientation of the current president in Washington and the multiple levels of domestic chaos in the U.S. at the present time, I doubt that anything will occur in the near future."
Alienating Russia seems to be more disastrous than accommodating her and perhaps this is why Mr. Trump appears not to be too tough on Vladimir Putin. He has said at multiple times that "If we could all get along, that would be great." The question is, at the cost of what?
Thus, Sir Winston Churchill stands vindicated once again when he called Russia "a riddle, wrapped in a mystery, inside an enigma."
Having said all of the above, it is believed that the ball really is in Russia's court. If she avoids pursuing a belligerent foreign policy especially one vis-à-vis the U.S. in conflict ridden countries such as Afghanistan, Syria, Libya, Argentina and Venezuela, none other than Russia herself and the Russian people would be the ones to reap the benefits of such a move as it will further her trade ties with the rich West. It is really up to Putin's Russia now as to which course of action it is going to pursue, which one not to pursue, and why.
Was gory Galwan scuffle just about 800 metres of land, Or it has deeper roots?
After bloody scuffle on Sino Indian Line of Actual Control at Ladakh, China and India have agreed to create a buffer zone, with both sides receding 1.8 kilometers. The joint statement stressed both sides would not violate the status quo.
But why did the Galwan scuffle take place? Galwan shot into prominence because the melee was violent. Similar scuffles continue to take place at various points on Sino-Indian border.
Indian media portrays the gory brawl as a storm in a tea cup. It says that China stakes claim to territory up to 800 metres into the Indian side from Patrol Point 14 at Galwan. But, Murphy's Law says `nothing is as simple as it seems'.
Real cause: US military strategist Edward Luttwak rightly pointed out casus belli of friction in an interview. He said, `In the last few months, the BRO [border roads organisation] has taken pro-active steps to develop connectivity over the bordering areas by building roads. The development has triggered the neighbour China, eventually leading to the army standoff at Galwan Valley' (The Statesman dated July 6, 2020).
The truth is that India had been building roads and bridges all along Sino-Indian borders to improve connectivity between hinterland and the LAC. China repeatedly warned India against changing status quo, but in vain. Both countries have differing perceptions of the LAC. To meet Indian threat in the Tibetan Autonomous Region, China built 51,000 km road network. There are five airfields on the Plateau and one a little off to the East towards Chengdu. A railway line of nearly 1,150 km from Golmo (in the north in Qinghai) to Lhasa was completed in July 2006. Its highest elevation is across the Tanggu La (Pass) at 5072 metres (16,640 feet). It has been further extended 253 km south to Shigatse (Xigaze) on the banks of Tsang Po (Brahmaputra River). There are plans to further extend it another 700 km from Shigatse up to the Nepal border.
Recently China manufactured a light tank, ZQT 15 and tested it extensively in Tibet. It has also inducted the CZ-10 medium attack helicopter for operations in the mountains. It has also inducted the Y-20 heavy-lift transport aircraft which will facilitate troop mobilization in Tibet.
Still China was alarmed by India's project for developing the Ladakh region through the Galwan valley into Shyok . The stand-off was triggered by China moving in troops to obstruct road construction activity by India. Last year, India completed the Darbuk-Shyok-Daulet Beg Oldi (DBO) road which connects Leh to the Karakoram Pass. India also maintains a key landing strip at DBO at 16,000 feet. The broader context for the tensions is the changing dynamic along the LAC.
Why and where face-offs occur? They occur because of overlapping territorial claims in around two dozen spots across the Western (Ladakh), Middle (Himachal Pradesh and Uttarakhand), Sikkim, and Eastern (Arunachal Pradesh) sectors of the India-China border. The boundary in the Sikkim sector is broadly agreed, but has not been delineated.
Face-offs occur when patrols encounter each other in the contested zones between overlapping claim lines. Protocols agreed to in 2005 and 2013 are seldom adhered to.
An overview of India's road network: There are 61 to 73 strategic or defence roads along the India-China border totalling 3,346 km. Of these, 36 roads (1,260 km) have been constructed, while links have been established in 20 others (2,035 km) which are being tested. Work on the remaining five roads has begun and will be completed soon.
Some of the finished roads include the stretch connecting Sasoma and Saseria in the Ladakh sector, the Ghatibagarh-Lipulekh road in the Mansarovar sector, Gunji-Kutti-Jollingkong road in the Uttarakhand sector, Dokala in the Sikkim sector, the Balipara-Charduar-Tawang road in the Tawang sector and the Damping-Yangtze in the Arunachal sector.
Project cost of over Rs 3,000 crore is concealed under budgets of civil ministries.
According to a source in Ministry of Home Affairs, the government has spent Rs 3,728 crore on the project. This includes Rs 781 crore spent in 2016-17, Rs 745 crore in 2017-18 and Rs 890 crore in 2018-19. The proposed cost for the current fiscal is Rs 1,312 crore.The estimated cost to complete the very first phase was Rs 4,700 crore.
Inference: Lest Kashmir dispute be internationalized, India wants to keep cool with China. China too is under stress because of USA's hostility. Besides Galwan, rival troops repeatedly collided with each other in north Sikkim, particularly Naku La across May and June . However, both countries can't afford one to mount a full-fledged offensive. To attack a company's strength of 120 Chinese soldiers, India will require nine companies or 1000 soldiers.