Britain Officially Prepares Now for War Against Russia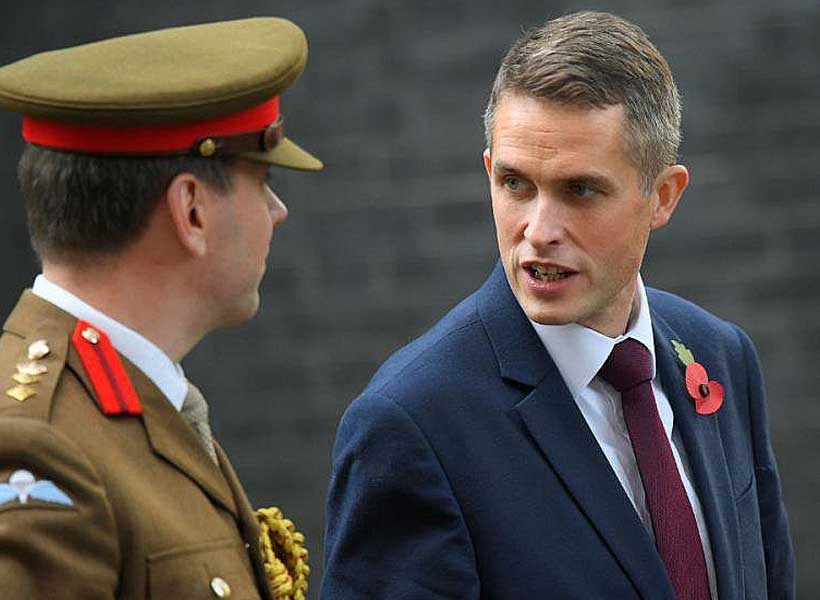 On Wednesday, February 21st, the UK's Minister of Defence, Conservative Gavin Williamson, announced that the United Kingdom is changing its fundamental defence strategy from one that's targeted against non-state terrorists (Al Qaeda, etc.), to one that's targeted instead against three countries: Russia, China, and North Korea. He acknowledged that a massive increase in military spending will be needed for this, and that "savings" will have to be found in other areas of Government-spending, such as the health services, and in military spending against terrorism.
The headline in the London Times on February 22nd was "Russia 'is a bigger threat to our security than terrorists'". Their Defence Editor, Deborah Haynes. reported:
The threat to Britain from states such as Russia and North Korea is greater than that posed by terrorism, the defence secretary said yesterday, marking a significant shift in security policy.
Gavin Williamson suggested to MPs that more money and a change in the structure of the armed forces would be needed as part of a defence review to meet the challenge of a state-on-state conflict, something that Britain has not had to consider for a generation. …
It is a departure from the national security strategy published in 2015, which listed international terrorism first, and chimes with a decision by the United States last month to declare "strategic competition" from countries such as China and Russia as its top focus instead of counterterrorism. …
He described the Kremlin's "increased assertiveness", such as a ten-fold increase in submarine activity in the North Atlantic, a growing Russian presence in the Mediterranean region and their involvement in the war in Syria. "But then you are seeing new nations that are starting to play a greater role in the world, such as China. …
Asked whether Mr Williamson accepted that this would have a knock-on effect for how Britain's military was structured and its readiness for war, "Yes it does," Mr Williamson replied.
Just as happened when UK's Prime Minister Tony Blair made his country the U.S. President George W. Bush's lap-dog in the invasion of Iraq in 2003, UK's Prime Minister Theresa May makes her country U.S. President Donald Trump's lap-dog now in the invasions to come, of North Korea, Russia, and China.
The press in the U.S. and its allied countries (such as UK) might have a difficult time persuading their populations that expanding military expenditures in order to conquer Russia, China, North Korea, and — as U.S. President Trump wants also to include — Iran (but he'll probably use America's ally Israel for that part of the operation), could be difficult, because, for example, on the same day, February 22nd, Gallup reported that by a margin of 59% to 37%, Americans disapprove of Trump on the issue of "Relations with Russia," and back on 23 March 2017, Public Integrity headlined "The public favors cutting defense spending, not adding billions more, new survey finds" and reported:
President Trump's proposed budget for 2018 isn't following public sentiment, a new survey finds.
The survey, by the University of Maryland's Program for Public Consultation (PPC), found that while Trump has proposed a $54 billion boost to federal spending for the military, a majority of Americans prefer a cut of $41 billion. While Trump has proposed a $2.8 billion increase for homeland security, a majority of Americans favor a $2 billion cut. …
Trump's proposals were at odds with the preferences of both Republicans and Democrats. …
A majority of GOP respondents said they wished to keep the so-called "base" or main defense budget at the current level, although they favored cutting $5 billion in spending from a budget for "overseas contingency operations," specifically in Afghanistan and Iraq. …
Those results, in turn, were strikingly similar to the conclusions of a 2012 survey by the Center for Public Integrity, PPC, and the Stimson Center, a nonprofit policy study group in Washington, D.C. When respondents were asked in that survey what they would do with Obama's base defense budget, the majority favored cutting it by at least $65 billion, from $562 billion down to $497 billion. …
The situation is likely to be even more difficult in UK, where according to Gallup's polling in 2017, as reported in their "Rating World Leaders: 2018", residents in UK who were asked "Do you approve or disapprove of the job performance of the leadership of the United States?" answered 63% "Disapprove," and 33% "Approve," and the net approval (-30%) had declined 26% from the prior President Obama's rating (-4%), in 2016.
Consequently, in order for the leaders to do this, there will need to be a total divorce from even the claim of being 'democracies', because, on such a momentous decision as to whether or not there should be a Third World War (and if so, whether Iran should be a target in it), going against the overwhelming public opinion wouldn't be possible except in what is effectively a dictatorship (such as the U.S. has been scientifically proven to be). So: actually achieving this will be a stretch, but at least in the United States — a proven dictatorship — it's possible.
Whereas the press, both in the U.S. and UK, willingly pumped the lies of the Government, that according to the IAEA Saddam Hussein was only six months away from having nuclear weapons, they might not do it this time against actual nuclearly armed nations, because there probably aren't yet, and won't soon be, enough billionaires' bunkers deep underground — such as here, and here, and here, and here, and here, and here, and here, and here, and here, and here, and here — to protect them from even the nuclear blasts, much less anything at all to protect anyone at all from the resulting nuclear winter and global famine. So, perhaps, greed will finally meet its limit: sheer self-preservation. It's one thing when a foreign country, such as Iraq — or Libya, or Syria, or Yemen — is destroyed, but quite another matter when the world itself will be. The degree of insanity that the military-industrial complex is now assuming to exist amongst the general public, might simply not be there, at all. Finally, Western governments' weapons-manufacturing firms might need to face the steep declines in their stock-values that all of them so richly deserve, and that's been held off already for decades too long — since at least 1991, when the Soviet Union and its communism and its Warsaw Pact military alliance all ended, and all that's left available as bogeymen who must be killed in order to 'save the world', is: Russia, China, North Korea — and maybe (if the Sauds and Israel are to have their way), Iran.
It's not yet clear just when — if ever — the 'democratic' countries in The West (the U.S. and its allies, the billionaires there) will reach the limit of their imperial greed. But if the world is their limit, then there is no limit at all, because the world itself will end, before this limit is reached. And, now, it's not only Donald Trump who is leading the way there, but Theresa May has joined his luxurious march, toward global oblivion.
first published at strategic-culture.org
Smile Diplomacy: From Putin to Macron
In the world of politics, what should be done when things don't go according to plan? The answer of Talleyrand, the French politician of the 18th and 19th centuries, was simple: organize a conference!
Perhaps it is due to this lesson from the French politician and diplomat that Vladimir Putin held his conference under the title of "Economic Boom of the East" in the port of Vladivostok, and French President Emmanuel Macron is going to start his conference under the title of "Political Council", Europe" next month in Prague, the capital of the Czech Republic.
Let's talk about Putin first. No matter how we look at it, the course of things is not as intended. The war in Ukraine is practically frozen in a north-south line. The pitched battles, the use of heavy artillery, the high casualties, and the ever-increasing logistical problems are more reminiscent of the First World War, or even the Crimean War than modern 21st-century war.
Last week, the first sign of Putin's desperation to fully win this war appeared. In a short televised address, the Russian president claimed that his goal was to preserve the "Russians" of the Donetsk and Luhansk regions. In other words, it has moved away from its initial portent of removing Ukraine from the map as an independent country. Is he now calling for a limited deal that would put parts of eastern Ukraine under Russian control forever, if ever? No one knows the answer to this question, except maybe Putin himself. But, surprisingly, neither Volodymyr Zelensky, the president of Ukraine, nor his American and European supporters have shown any attention to this possible retreat of Putin.
Failure in the war is not Putin's only concern. Contrary to his claim that Western sanctions have not affected the Russian economy, it can be seen that things are not going as planned on that front either. Of course, Russia has been able to find new customers for its oil—customers like India, China, and Turkey, which have reduced their purchases from Iran and Iraq by receiving significant discounts to take advantage of the Russian auction.
However, double-digit inflation, the closure of hundreds of factories, widespread shortages of many goods, a 25 percent drop in viewership of Putin's state television, and the flight of tens of thousands of middle-class citizens show that the sanctions are having little effect.
The Vladivostok conference was formed with the slogan "The future is from Asia". Putin's message was: "Asia builds the future, while the West falls."
Of course, we heard this slogan in the 1950s, during the last years of Stalin's rule over the Soviet Union. Stalin spoke of "Young Asia and the West of Fertut". Today, Putin plays the same music with notes from the Tsarist Imperial Symphony added.
According to Khmiakov, the Pan-Slavist guru, Russia is a "two-headed eagle": one head looks to the East and the other to the West.
In the beginning, the double-headed eagle was the symbol of the kings of Hayatele in Asia Minor; But after a few centuries, the Byzantine emperors usurped it. In 1471, Ivan III, Tsar of Russia, married Princess Sophia, the daughter of the Byzantine Emperor, and the symbol of the double-headed eagle was assigned to Russia. Today, Putin is bringing this symbol, which was abandoned during the Soviet Union, back to the scene.
However, an eagle facing east is nearsighted. Out of 49 Asian countries, only 17 countries appeared seriously in this game. None of the heads of Asian countries were present at Putin's show. The highest-ranking foreign personalities were the Prime Ministers of Armenia and Mongolia. General Ming Aung Heliang, the leader of the Myanmar (Burma) coup plotters, was also present. But China was represented by Li Zhangsu, the third leader of the Communist Party. Even the leader of North Korea, Kim Jong Un, did not accept the suffering of a trip to Vladivostok. Major Asian economic powers such as Japan and South Korea, or even Taiwan, were not present.
Putin's hope is to develop the "Eurasian" bloc, which was formed years ago to compete with the European Union, but it never got anywhere. However, even if the participants in the Vladivostok conference were to join the bloc, they would collectively account for nearly 20 percent of global GDP. Currently, almost all of them are closer to the European Union and the United States than to Russia in terms of foreign trade. Russia's own share of trade with bloc countries does not exceed 12%.
From any angle, the Vladivostok gathering is one of those shows that are referred to as "posturing" in the diplomatic dictionary. In this show, the host appears as the leader of a large group, but in reality, there is no group. The choice of Vladivostok, which means "ruler or emir of the east", maybe a coincidental sign of Putin's illusions to lead Asia.
It is interesting that in Vladivostok there was no mention of the war in Ukraine. None of Putin's entourage was wearing a T-shirt with the letter Z, and his bulletproof car did not have a Z mark.
The participants of this show undoubtedly know that Moscow is closer to Berlin than Vladivostok and whatever the underbelly of history, Russia's national and cultural orientation is to the West, not to the East. Alexander Herzen, a 19th-century Russian writer, wrote: "Russia looks to the East to remember what dangers threaten its existence, and looks to the West to find out how to neutralize those dangers."
Currently, Putin is not the only leader who is trying to polish his political image by playing the conference game. French President Emmanuel Macron is also busy organizing Smile Diplomacy. The Prague conference for the formation of the "Political Council of Europe" is a platform for introducing Macron as a strong European leader. With Britain mired in crisis, Germany governed by a floundering coalition government, and Italy on the brink of an election with uncertain results, Macron hopes to present France as the anchor of Europe's stormy ship.
Macron's failure to win an overwhelming majority in the parliamentary elections has limited his possibilities to exert power in the domestic political scene. Therefore, like many politicians in a similar situation, he turns to show his power in the foreign policy scene.
But Macron's show, many analysts believe, will not have a better result than what Putin achieved in Vladivostok. In a sense, Macron's show may even be harmful. Trying to prevent Turkey's participation, under the pretext that a large part of Turkey is located in Asia, can deepen the gap between Western powers and Turkey.
Turkey's exclusion from the Prague show could help re-elect Recep Tayyip Erdogan as president. Using an anti-Western discourse and being closer to Russia along with claiming to be the leader of the Islamic world, Erdogan is trying to distract Turkey's public opinion from its failure in economic and social fields. In the last two decades, this is the first time that Erdogan is on the verge of an electoral defeat. Macron's anti-Turkish stance could be a bitter irony that guarantees Erdogan's victory.
Macron's proposal has other disadvantages as well. First, one should ask what is the need for another "conference" in Europe. Aren't the "European Security and Cooperation Organization" and "Council of Europe" which include all countries of the continent enough? After all, didn't Britain leave the European Union under the pretext that it does not want Europe to participate in the regulation of London's policies? Is the "Brexit" government willing to participate in a new grouping, with unknown goals and criteria, after leaving an established union with clear goals?
Currently, a growing trend across Europe, from Poland to France, is to move away from continental groupings. Even the European Union has lost some of its legitimacy and popularity at this time. The growing trend in most European countries is towards limited nationalism within the borders of each country, emphasis on national sovereignty, and striving for self-sufficiency. In other words, the globalism of the past two or three decades is receding and bilateral relations are becoming more acceptable.
You might say that Smile Diplomacy in Vladivostok or Prague wouldn't hurt anyway. Unfortunately, this assessment of yours is not correct. Smile Diplomacy masks the fact that Russia and Western Europe do not currently have the ability or will to emerge from the crisis caused by war, economic stagnation, inflation, and environmental threats. Smile Diplomacy offers sideshows instead of serious policies.
Dramatic games allow Putin to mask his failure on the battlefield. On the other hand, Macron and other European leaders hide their inability to stop the war in Ukraine with the Prague show. Both sides are still dreaming of "victory". Unaware that war never has a winner, because in every war both the victor and the vanquished will be losers in the end. Zelensky seems to think that defeat is better than surrender because it at least offers the badge of hero and martyr. On the other hand, Liz Truss, the new British Prime Minister, speaks of "victory". The demonstrations in Vladivostok and Prague prevent these irresponsible positions from being seriously discussed.
In a Crisis-Laden World, Serbia Should Think Green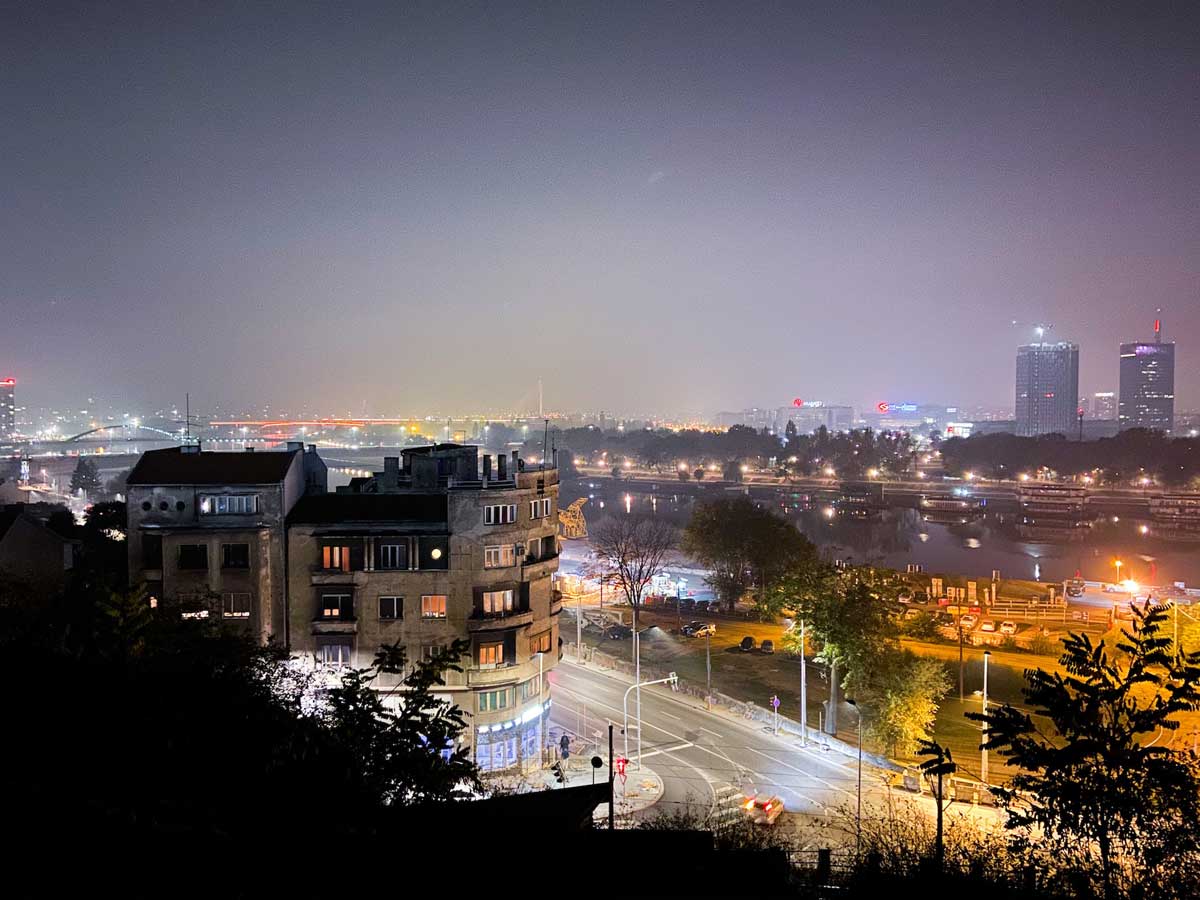 Countries around the globe are facing persistent economic headwinds. Trade and supply chain disruptions resulting from the Covid-19 pandemic, the war in Ukraine and extreme weather, have led to surging food and energy prices. Inflation is increasing at an alarming rate in many countries and economic growth is slowing. Policy makers around the world face difficult challenges and complex trade-offs. They need to maintain fiscal sustainability and rebuild economic buffers depleted during the pandemic; but also cater for the needs of the most vulnerable, who feel the impact of higher food and energy prices. As winter is approaching, countries in Europe are scrambling to secure sufficient energy supplies to keep homes warm and factories running. In this challenging context, the urgency of actively expanding renewable sources of energy, pursuing greater resource efficiency, and transitioning away from energy and emission-intensive industries is greater than ever.
Growth outlook
The World Bank expects global economic growth to slow in 2022 to 2.9 percent, from 5.7 percent in 2021. A small and open economy like Serbia will feel the impact of the global slowdown. For Serbia, in 2022, we project an economic growth rate of 3.2 percent, following a 7.4 percent expansion in 2021. Serbia is equally feeling the impact of rising inflation: the NBS expects an inflation of nearly 14 percent in the third quarter of this year.
Higher energy prices have put pressure on current account balances for energy importers around the world. Serbia has also been affected. Its utilities have incurred exceptionally high costs of importing electricity and natural gas on the wholesale markets. While the government has financially supported these companies, it has so far only partially passed these additional costs on to consumers.
Mitigating the impacts of the energy crisis remains the biggest challenge for the new government. Serbia entered the current crisis in a strong macro-fiscal position, but fiscal space is limited. Short-term measures to support households and small and medium enterprises will need to be targeted, time-bound, fully budgeted, and transparent.
Despite the pressures, it is essential that policymakers do not lose sight of structural reforms that would boost Serbia's potential rate of economic growth over the medium-term, including steps to increase market competition, reform state owned enterprises, raise human capital and productivity, and improve the efficiency of public spending.
Green Serbia
Sustaining long-term growth and resilience also requires putting the 'green agenda' at the center of policymaking. The country can do more to increase energy efficiency and lessen the impact of pollution on the health of people and the environment. Staying 'brown' runs the risk of slowing down Serbia's accession to the EU, compromising access to finance, creating trade barriers, limiting the take up of modern technology, and failing to boost productivity. Going 'green' would be beneficial on all these fronts. It would also facilitate the structural transformation of the economy through the adoption of new technologies and knowledge. All this will require measures to facilitate a 'just transition' for workers and communities who depend on polluting industries for their livelihoods.
Serbia is a signatory to the Paris Agreement under the United Nations Framework Convention on Climate Change, aiming for a climate neutral world by mid-century. The Government recently published its updated Nationally Determined Contribution under the Paris Agreement, pledging to cut greenhouse gas emissions by 2030 by 33.3 percent compared to 1990. Accompanying plans and strategies are under preparation, but the direction of travel is clear: Serbia urgently needs to boost domestic renewable energy production, increase energy efficiency, and gradually lower dependency on fossil fuels, especially coal and oil, for power generation, heating, and transport.
The World Bank is supporting Serbia's progress on all these fronts both through financial and technical assistance.
Op-ed originally published in Kurir daily via World Bank
Media-saturation challenges trust in European democracy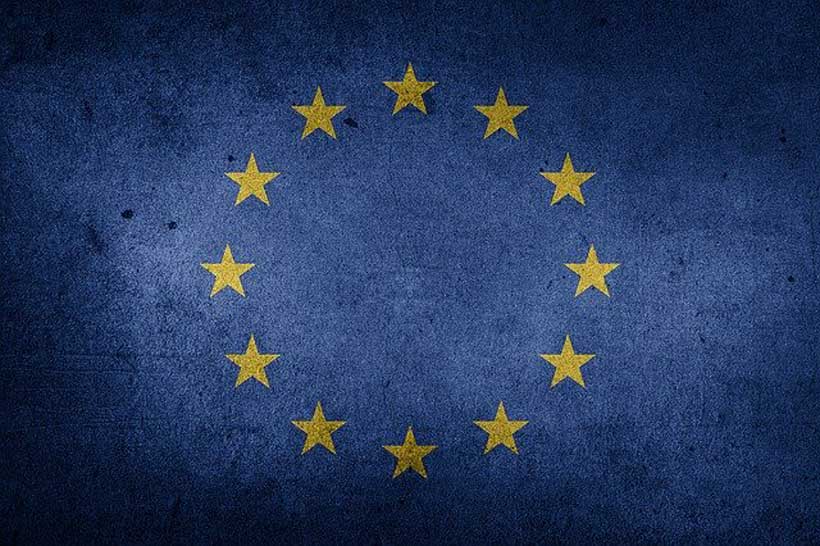 BY KEVIN CASEY
Media is this layer that exists everywhere in our lives', said Dr Tanya Lokot as she explained the term 'mediatized' to Horizon Magazine. It gives her the title of the seven-country research project she leads from the School of Communications, Dublin City University (DCU).
'It's not just something we do for an hour or two.' We are drenched in media. In our personal, work, social and family lives, media has a meaningful role to play.
MEDIATIZED EU is examining the role of media in society and how it influences people's perceptions of the EU and the European project. It does so by analysing media discourses in the EU Member States of Ireland, Belgium, Portugal, Estonia, Hungary, Spain, and non-member Georgia.
The researchers are monitoring and assessing the media coverage and conversations which mention European democracy and the European Union in the target countries of the study. 'We wanted to investigate how people think and form beliefs about the EU. How do people become Europeanised? What does it mean to be more European or less European?' said Dr Lokot.
'Putting all of these countries together and looking at how different but also how similar the concerns are among policymakers, among media professionals, among the public has been really enlightening for us,' she said.
Public conversation
When 90% of the EU's population have access to the internet, media is ubiquitous. TV provides 75% of Europeans with their news. Altogether, taken collectively, all the media devices in the world create something intangible, a public conversation, which enables opinions to be formed and exchanged.
'In a way, media are co-creating the space where people come to interpret what it's like to be living in Europe, what it means to be European, to share European values and to be part of the European Union,' said Dr Lokot.
The first step in learning to live with our media-saturated environment is to 'acknowledge that media, not just social media but any kind of media, play an extremely important role in societies,' said Dr Lokot.
From the research so far, the sense is that the idea of Europe is "a constant work in progress", and perceptions of Europeanisation are shaped by media, as well as by political elites and public opinion, Lokot revealed. There is also widespread concern about the spread of disinformation. Alongside constructive discourse, the media has plenty of room for promoting extremism and polarising views.
People in every EU country have sophisticated concerns about the risks of media manipulation. 'They understand the connection between disinformation that is being spread by malicious actors in the media and the threat to democracy,' said Dr Lokot.
Spiral of cynicism
Populism and media manipulation can lead to a 'spiral of cynicism' in any media debate. As a result, even in countries with high levels of trust in media such as Ireland, Spain and Portugal, people often don't know where to place their trust.
'It's because the way disinformation works has also changed,' said Lokot. The new type of information warfare doesn't try to persuade or convince people, but sets out to destroy public trust. It works to convince you that 'there is nobody here who will tell you the truth,' according to Dr Lokot.
Generating mistrust originates with outside actors but also from within the EU at times. In this climate, people 'stop believing that a 'European idea' that unites people exists, and then they become lost,' said Dr Lokot.
'Once you stop believing in some sort of shared values, you don't really know what else you have in common with these people who are living on the same continent with you.'
While each country has specific topics of concern, one major new trend unites them all. 'Until Russia's full-scale invasion of Ukraine in February 2022, Georgia and Estonia were much more concerned with Russian disinformation than the other countries in our project,' said Dr Lokot.
'Since February, concern has gone through the roof everywhere.'
The disinformation campaigns targeting Estonians and Georgians, along with their Ukrainian neighbours, insinuate that they were better off under the Soviet regime, that the EU is weak, they belong to Russia's sphere of influence and not the European community. The conclusion of that thought process is stark.
'Now we get to the point where not only is Ukraine, for instance, being told, you're not a European country, they're being told you're not a real country at all,' she said. 'You're actually part of Russia and nobody cares about you if you stop existing,' said Dr Lokot.
'We're seeing such escalation of disinformation narratives across the region.'
Doomscrolling
But should people exercise personal responsibility for their media activity? Consuming the news of terrible events over endless hours of 'doomscrolling' has been identified as unhealthy behaviour.
The constant barrage of news and disinformation hits home for Dr Lokot who is a Ukrainian native working in DCU in Ireland for the past seven years. 'I'm Ukrainian and I'm living in the EU. So, you know, I've been doing nothing but doomscrolling not just since February, but actually since 2014 because my country has actually been at war much longer than just for the past six months,' said Dr Lokot.
A constant stream of bad news is exhausting 'and so it's also about how we structure media diets,' said Dr Lokot.
Might there be a need for social media companies to make their algorithms more transparent?
Businesses like Meta who own Facebook, Instagram and WhatsApp need to create a space where people can access information and exchange opinions in a healthy, constructive way, argues Dr Lokot. 'They need to realise the impact that the media ecosystem has on people and on people's lives,' she said.
Online citizens
Good online citizenship where you verify sources and reserve some amount of scepticism over content is important in a democratic environment. Regulation also has a role to play with, for example, laws about transparency in political advertising.
It's not about control or unrestricted access either. 'We want people to understand that as citizens, they have rights, they have responsibilities, but they also have agency,' she says.
The next step is to conduct in-depth research into the other elements of the triangle MEDIATIZED EU has identified as composed of a relationship between citizens, media, and the elites. Speaking to media editors and policy makers, as well as conducting public opinion surveys, the researchers will seek to understand the media's role in shaping perceptions and opinions of the EU from their points of view and how everything is connected.
The research could help to inform policy makers at every level. Thinking ahead, the imaginary ideally informed EU citizen of 2035 could be living in a media environment with a more democratic flow of information – one which leaves little fertile ground for disinformation. Hopefully, 'we will also be living in a Europe that is much less polarized than it is today,' Dr Lokot concludes.
This article was originally published in Horizon, the EU Research and Innovation Magazine.