CPEC: Geo-strategic and economic significance
Authors: Vahid Pourtajrishi & Tayyebeh Vakilotojar
The China Pakistan Economic Corridor (CPEC) is of prime importance for Pakistan as it can act as the game changer boosting the economic and geopolitical role of Pakistan in the questions of the region.
Roots of China-Pakistan linkages date back to many centuries into the fabled Silk Route connecting the civilizations of India, China, Persia and Europe. Though separated by the formidable mountain ranges of Himalayas and Karakoram, the two regions remained connected through numerous mountainous tracks and routes which not only facilitated trade and travel but also the flow of ideas, culture and religion. Construction of the Karakoram Highway which was completed in 1978 provided all weather links between Pakistan and China, hence, further promoting trade and culture.
The Frontier Works Organization (FWO) is undertaking massive infrastructure development program all over Pakistan and particularly the China Pakistan Economic Corridor (CPEC).It is constructing a part of the CPEC's Western Route in Baluchistan and a portion of the Eastern Route besides maintenance of the Karakoram Highway (KKH). Road projects in Baluchistan will link Gwadar Port with Quetta, Chaman and Rattodero at the Indus Highway and bring forth a change in socio-economic dimensions of Baluchistan and Pakistan in general. With the completion of 870 km portion of the road infrastructure developed by FWO, not only people of interior Baluchistan will be benefitted but Gwadar Deep Sea Port would also be linked with Chaman, reducing the distance by nearly 400 km. construction of Lahore-Islamabad and Karachi-Hyderabad Motorways on Built-Operate-Transfer (BOT) basis will facilitate the pace of development to take on the challenges of the CPEC.
Completion of Gwadar Port in 2007
The distance between Gwadar and Kashgar, Xinjiang province (China) is nearly 2,800 KM while the route in Pakistan comes about 2,442 km, comprising highways, energy pipelines and industrial estates stretching from Gwadar to Kashgar through Khunjerab to benefit the economies of the two countries .
According to the Asian Development Bank (ADB), the project "will provide connection between economic nodes or hubs, centered on urban landscapes, in which large amount of CPEC economic resources. They link the supply and demand sides of markets".
Communication infrastructure of the CPEC will connect the vast but landlocked Western Chinese region with the Arabian seaport of Gwadar thereby giving it a direct and shorter access to the trade markets of the Middle East and beyond.  FWO, the leading infrastructure development organization of Pakistan, created specifically for the Pakistan-China connectivity through construction of Karakoram Highway five decades back, has a pivotal role to play in implementation of this gigantic and crucial venture.
Two great routes, including the Grand Trunk Road (GT Road) and the Silk Route have served the Indian subcontinent. Link with China through Silk Route was not a single road but a vast network of interconnecting routes that linked the East and the West for nearly two millennia. Karakoram Highway, in 1947, the northern areas were accessible via two routes: the Srinagar Astore-Gilgit mule track and the Kaghan Valley Track over the Babusar Pass and Chilas. After 1948 Kashmir War, the Srinagar Route was denied to Pakistan and the entire northern areas became dependent on the Kaghan Valley Route.
Gwadar is considered to be the gateway to South West and Central Asia. Located at the mouth of the Persian Gulf, 624 nautical km to the east of the Strait of Hormuz, Gwadar port has immense strategic significance. The CPEC is a classic manifestation of convergence of geostrategic and geo-economic interests of the two countries bonded in time tested socio-economic and diplomatic relations with absolute trust in each other.
Gwadar Port will not only serve as a shortest route for China's oil supply but it will also reduce the cost of supplying oil by billions of dollars. Fully functional Gwadar Port connected with China and Central Asia can play a role in the economic revival of Pakistan being located at the crossroads of huge supplying and communicating markets. FWO owes its birth in 1966 to Karakoram Highway. By managing a large work force stretched over inhospitable and harsh mountain ranges for over 887 km, FWO succeeded in carving out the "Eighth Wonder" of the World in 1978.13Today, FWO is a vibrant construction entity of 45,000 professionals equipped with over 5,000 pieces of state of the art construction machinery, stretched all across Pakistan besides venturing overseas.
Maintenance of KKH and Construction of Mansehra Naran-Chilas Road
In 1958, a modest project was initiated to provide a road link between Swat and Gilgit which grew up into a mega highway project when, in 1966.FWO is developing Jalkhad-Babusar-Chilas Road, which has almost been completed. This road is a continuation of the Mansehra-Naran-Jalkhad Road, which is complete and takes in a large volume of traffic during summers.
By end of 2016 would effectively link Gwadar Deep Sea Port with Afghanistan and China. FWO is according top priority to these routes keeping in view the supreme national interest and accordingly almost 60% of its resources have been employed for construction of these road projects. The M-8 Motorway reflects the vision of a progressive Baluchistan.
It is the first highway of the province, which shall be converted into a Motorway connecting Gwadar with the Indus Highway. Eventual alignment of this road will traverse along Gwadar, Turbat, Hoshab, Awaran, Khuzdar and Rattodero. However, the contract agreements were terminated in October 2010 due to adverse security situation as all the contractors expressed their inability CPEC 146 to work.
In 2013, fresh bids were called but only FWO submitted its proposal and the work were awarded to FWO. FWO has undertaken construction of Gwadar–TurbatHoshab and Khuzdar-Shahdadkot segments. The road is sponsored by NHA from PSDP Funding. Construction of Khuzdar-Shahdadkot link is also underway. The Highway is also known as the Gwadar-Quetta link.
According to the scope of work, length of highway is 448 km, carriageway width is 7.3 meters with shoulders of 2.5 meters. Moreover, 15 bridges are to be constructed. The construction work has been divided into four sections: the Hoshab-Panjgur (138 km), Panjgur-Nag (130 km), NagBasima (91 km) and Basima-Surab Section (89 km)
FWO is currently undertaking repair and modernization of Lahore-Islamabad Motorway (M-2) whereas the 4 lane Karachi Hyderabad Super Highway is being upgraded into a 6 lane motorway in its pursuits along the Eastern Route.
Lahore-Islamabad Motorway
Under the Concession Agreement, M-2 has been handed over to FWO in 2014 for concession period of 20 years. Project was inaugurated on 15 December 2014 and work commenced during January 2015 after largest financial close in the history of transportation and communication sector in Pakistan.
Conversion of the existing 4 lane Karachi–Hyderabad Superhighway into a 6 lane Motorway (M-9) has been entrusted to the FWO in 2015 for a concession period of 25 years. FWO is also in the process of bidding for different sections of the Karachi Lahore Motorway.
FWO is working in close harmony with Pakistan Railways for development of 'Pak-China Dedicated Freight Corridor.' The Corridor will extend from Karachi and Gwadar to Kashghar and eventually link the regional rail networks in the neighborhood. Oil City and White Oil Pipeline: To meet the strategic needs of Pakistan, besides the huge contemplated and projected requirements of the CPEC, an Oil Village with a capacity of 50,000 MT on Build-Own-Operate (BOO) basis and connecting it with White Oil Pipeline is being planned. Another mega initiative is Gwadar-Kashgar Cross Country Oil Pipeline with 400,000 MT storage facilities.
Economic Development Plan along Major Routes: Under this plan, a number of smart cities, industrial zones, container terminals, grain and fuel storage facilities, warehouses, dry ports and thermal power plants are planned.
CPEC: Infrastructure Development 155 along Lahore-Islamabad Motorway, Karachi-Hyderabad Motorway and Dedicated Freight Corridor.
Energy and Water Sector Projects: In order to develop energy and water sector in Pakistan, FWO has planned to undertake and develop mega dam projects as well as medium size Hydro Power Projects. The last but not the least is the capacity issue, in the implementation phase and addressed by raising and training a huge technical and skilled work force needed. National University of Technology and Skills Development (NUTECH) has been conceptualized. Proposed university to introduce the concept of basic to higher education CPEC 156 in the field of technology for the first time in Pakistan, though already adopted in the advanced countries.
The CPEC is a prized opportunity for Pakistan to realize its strategic and economic potential and is regarded as a "Game Changer" for Pakistan and the region. The benefits of the project will materialize gradually and the require determination from Pakistan and China to achieve their cherished goals in the best possible manner. FWO, in its capacity, has been striving to play its essential part rather leading the implementation of the CPEC.
First published in our partner Mehr News Agency
Indian Imbalanced Balance
A serious crisis is looming over journalism in India, which is increasingly vested in the hands of authority. On the one hand, Indian President Pranab Mukherjee asks for "discussion and dissension" for a vibrant democracy. "There should always be room for the argumentative Indian, and not the intolerant Indian. The media must be the watchdog, the mediator between the leaders and the public," Mukherjee said while paying his regards to Ramnath Goenka – former press baron. On the other hand, Indian media has lost its credibility regionally as well as internationally owing to quality of Indian public discourse. According to criminal lawyer Rebecca Mammen, "The true test of a robust democracy is the independence of its media. Over the past few years our media has become the mouthpiece of the party in power. Coupled with the fact the corporate owners of media houses share close links with the government, the Indian media has tragically lost its voice."
The mainstream media is vested in the hands of a selected few and refuses to question authorities. The 'Reporters Without Borders' annual Press Freedom Index, which was released on April 20, has ranked India at 142 among 180 countries reflecting poor credibility due to pressures by government. According to the Report, the Indian media is reeling under a Hindu nationalist government, which has time and again tried to gag journalists. Moreover, India's influential TV news channels function largely as government mouthpieces.A European non-governmental group "EU disinfo lab" had uncovered a network of 265 'fake' news outlets sponsored by an Indian network to influence the European Union (EU) and the United Nations (UN) with content against to Pakistan.
The crisis in the Indian media will have deeper impacts on Indian democracy. With a feeble opposition, weak institutions, and an inadequate media, Indians have no checks and balances. For instance, maligning Pakistan High Commission, Colombo(PAHIC) during a recent Indo-China conflict was an Indiangovernment instructed media strategy to divert public opinion from their failures in North. In other words, media strategy inadvertently defines poor political will of India to stand up to China while feel strong enough to bully the smaller neighbourhood.
The sane voices in Indian media have continuously shrinking space.Having almost 400 news channels, Indian media has failed to highlight serious matters, such as beef ban, human rights violations in Indian Occupied Jammu & Kashmir (IoJK), and numerous discriminations against Indian Dalits. "Over the last few years – especially after Prime Minister Narendra Modi won the general election of 2014 – the Indian mainstream media has allowed itself to be undermined by the transcendent political power that he represents," said Pamela Philipose, The Wire. "A new note of muscular nationalism has crept into media discourse. Also conspicuous is the curbing of dissent and the rise of the surveillance state – developments that bode ill for the independence of the Indian media," says Philipose.
In a similar manner, a political scientist Giles Vernier argues that "a new note of muscular nationalism has crept into media discourse. Also conspicuous is the curbing of dissent and the rise of the surveillance state – developments that bode ill for the independence of the Indian media.One reason why we don't see much criticism in the media is that the government, in the person of the Prime Minister, has the ability to completely dominate the media's agenda, by saturating the public and media sphere with the message, image, and his voice."
Journalists should be critical of government's handling of its internal and external matters to keep it on the right track. TV channels will call speakers of their choice, who would heavily lean to one side of discussion and pretend that it is balanced.
In the current atmosphere, with enraptured legislative issues and social perspectives, with populist political leadership, with developing bigotry against minorities and dissenters, the media can and ought to be an encouraging sign for liberal, mainstream and law based thoughts, yet additionally to guarantee that outrageous perspectives does not get into the papers or on TV. Rather, the media in India has become some portion of the issue, either excitedly partaking in preparing of contempt against the helpless, or carrying on in an insincere path by permitting the most exceedingly terrible components a free run of significant reality on their foundation. Whole ages of columnists are growing up with the possibility that they are playing out an important help; they have scarcely any good examples to gaze upward to, since their own managers, who should know better, are either sold out, ideologically dedicated to fanaticism or are indecisive, without firm feelings or just fearful. In any case, Indian reporting is in a profound emergency, all for the sake of 'balance.'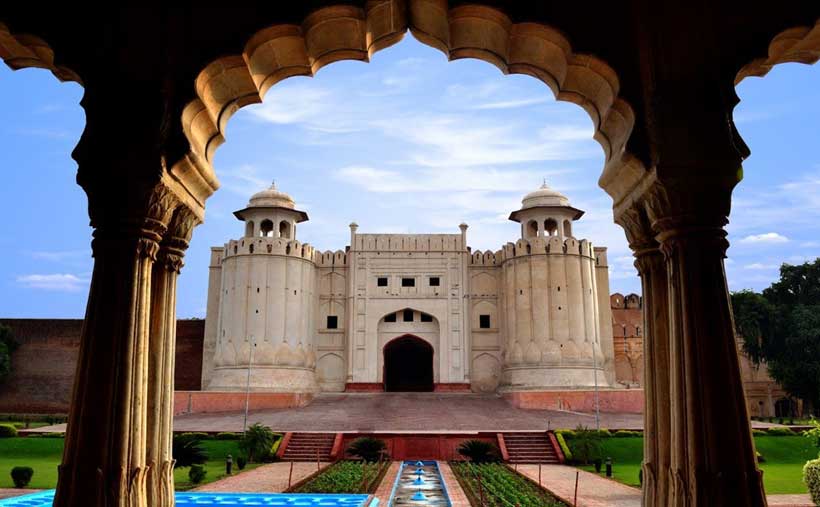 With an unprecedented progress in politico-socio-economic domains, Pakistan has a new face in the world. It has not only successfully corrected misplaced perceptions about it, but the internal and external circumstances around it have also changed, which has helped shaping Pakistan its renewed look according to changed regional and international environment. The successes at the security front has also led to the economic progress in Pakistan.
In result of Pakistan's fight against terrorism and anti-extremism operations, it lost tens of thousands of people, including soldiers and civilians. Pakistan's strong resolve together with sustained military operations against terrorist elements, however, brough back peace and stability in the country. According to Security Report 2019 by Pakistan Institute of Peace Studies (PIPS), "Pakistan witnessed a further decline in the number of terrorist incidents and consequent casualties… terrorist attacks this year decreased by around 13 percent as compared to 2018." The report clearly depicted a gradual decrease in terrorist attacks and casualties since 2009. In this regard, Pakistan's National Action Plan (NAP) helped eliminating the menace of terrorism from the country. The improved security situation in the country resulted in the economic dividends in the shape of China Pakistan Economic Corridor (CPEC).
Pakistan is also appreciated for its nuclear material safety. In its annual report, the Nuclear Threat Initiative (NTI) – a leading United States non-proliferation watchdogdivulged that "Pakistan's improvements in the Security and Control Measures category are significant because strengthened laws and regulations result in durable boosts in Pakistan's score as well as provide sustainable security benefits." While appreciating Pakistan's further improvement in nuclear materials' safety, Laura Kennedy, a former United States diplomat, tweeted that "one welcome bit of news reported by #NTIindex is that #Pakistan ranked as most improved in security of those countries holding nuclear materials."
Pakistan's fight against Corona Virus Disease (COVID-19) is used as a role model by developed countries of the world. The Government of Pakistan (GoP) revealed a PKR 1.13 trillion relief package to help to the powerless and securing industry and other organizations. The concept of 'Smart Lockdown' also reaped its dividends and Pakistan has come out from the dangers of this deadly virus.
On the socio-economic front, Pakistan is making progress as well. For instance, the current account deficit has reduced from US$ 20 billion to US$ 3 billion together with a significant decrease in trade and fiscal account deficits. The stalled construction of Diamer-Bhasha dam has also been approved, which will result in additional water supplies for better agricultural production. There has been increase in the rights activism i.e., Transgender Pride March, Aurat March, Climate March, and Student Solidarity March. Women sports stars of Pakistan won international medals and recognitions.For instance, 8-year-old Pakistani Taekwondo star Ayesha Ayaz won a bronze medal for Pakistan at the 7thFujairah Taekwondo Open Championship in United Arab Emirates (UAE); Hajra Khan won 3 Guinness World Records; Mahnoor Shahzad won the Annapurna International Badminton Tournament; Nida Dar became the first Pakistani woman to sign a deal with an international cricket league, Sydney Thunder; Shahida Abbasi from Hazara won one of the total two gold medals for Pakistan at the South Asian Games 2019; and Mallak Faisal Zafar won first position in the Basic Novice Girls II category at the 24th International Eiscup Innsbruck 2019. Test cricket also returned to Pakistan.
Culturally, Pakistan is projecting itself more prominently. Pakistani celebrities are mamking it to international fashion weeks – Mushk Kaleem and Alicia Khan walked the ramp for Milan Fashion Week 2019. Pakistani film Laal Kabootar won the Vancouver International South Asian Film Festival for the Best Feature Film Award. ActressMahira Khan was appointed National Goodwill Ambassador for UNHCR, the UN Refugee Agency, strengthening the bond between the people of Pakistan and the international community. Moreover, Mehwish Hayat was appointed ambassador to UK based international humanitarian charity, Penny Appeal.
On the entrepreneurial front, 9 Pakistanis made it to Forbes' coveted 30 under 30 Asia list: Ahmed Rauf Essa: Founder, Telemart; Karishma Ali, President, Chitral Womens Sports Club; Laila Kasuri, Water Analyst, Global Green Growth Institute; Hanaa Lakhani, Hasan Usmani,Gia Farooqi and MoneebMian, Cofounders, Roshni Rides, Zain Ashraf, Founder, Seed Out; and Zainab Bibi, Founder, Pakistan Society for Green Energy (PSGE).
Regionally, Pakistan's foreign policy is paying its dividends. Pakistan's relations among Iran, Afghanistan, Sri-Lanka, Russia, United States and others has improved significantly. Overall, there is many encouraging events happening in and around Pakistan.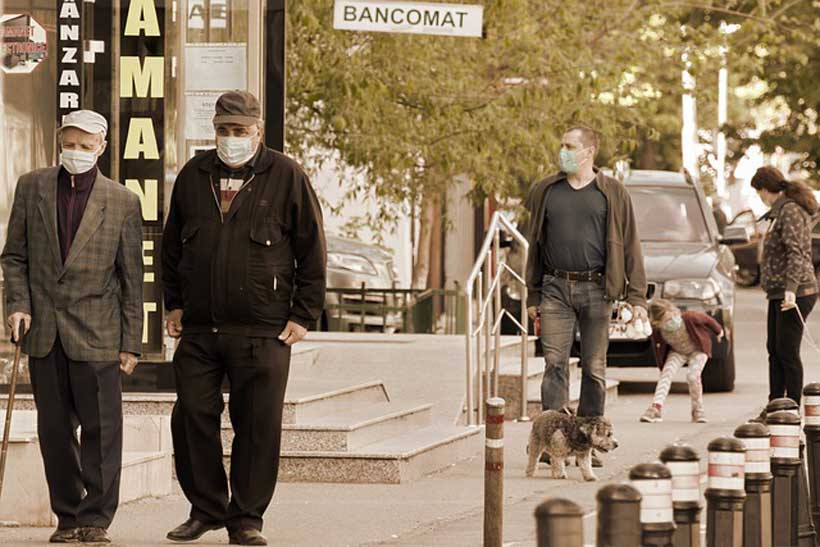 Franklin Roosevelt has rightly put it, 'In politics, nothing happens accidentally. If anything happens, it's palpable that it planned this way'. Numerous features have been defining pre-pandemic world politics over the years. The current situation shows that pandemic will only reinforce largely five global fault lines that have been characterizing the global environment even in the pre-pandemic phase. Form this we can extrapolate the future course of global politics.
The first and the obvious feature is the rising multi-polarity with power being diffused vertically and horizontally between countries and within countries because citizens become more impart by accessible cheaper technologies. Therefore, global power especially economic power continues to be redistributed while the state power also continues to be eroded by the greater influence of non-state actors both good and bad. In today's world, no single power can achieve outcomes on its own. It can only do so in conjunction or with the cooperation of other states. Since the Second World War, this pandemic is the first global crisis in which US leadership has been absent.
Secondly, the resurgence of competition and tensions between the big powers in the global environment have come into sight. US-China confrontation has become the most consequential and geopolitical development, which is going to influence and shape the world in the coming years. It can be seen that an outbreak of trade and tech war during the pre-pandemic will continue in the future. Political tensions are also at a record high. President Donald Trump of the United States has been using hostile rhetoric against China. Because of the severe actions taken by the US, China has reached its limits and started pushing back.
Thirdly, global powers are retreating from multilateralism and a rule-based international system. The renunciation of international agreements and treaties has been witnessed over the months. The irony is that the pandemic demands greater solidarity and cooperation but quite the opposite has happened, where there is an absence of international solidarity and much less collaboration. The USA has renounced a long list of treaties including the Iranian nuclear deal, Paris Agreement on Climate Change, Intermediate Nuclear Force Agreement (INF), and recently the Open Skies agreement. It has also walked out of key multilateral institutions such as the UN Human Rights Council in Geneva and the WHO more recently.
Another feature is the rise of populist leaders who are often described as strongmen. Although it's debatable how much they deserve the description of strong men. Populist leaders act unilaterally with impunity as well as seek to rewrite the rules of game either in the world or their region depending upon their capability to manage. They are mostly disdainful toward international norms. In South Asia, the grimmest example is Prime Minister Narendra Modi who is taking brutal and illegal actions not only in occupied Kashmir but also within India by pursuing communal politics.
Ultimately, there would be an emergence of anti-globalization sentiment due to multiple factors. The UN will be celebrating its 75th anniversary which is going to be a historic moment while American threatens to leave the World Health Organization (WHO) permanently. In this unenviable situation, the UN has been under great strain because its main agency which deals with the health crisis is under attack due to curtailment of funding by Donald Trump. Furthermore, certain leaders of the west are going to reject the existing trading regimes because they cannot compete anymore. The prevailing situation in those countries demands to remake global supply chains and they intend to reduce their dependence on China. Apart from that, plans are considered to move towards setting up local hubs of manufacture and supply.
In a nutshell, there is going to be a reversal of many aspects of globalization. Protectionism, trade wars, and to some extent travel restrictions will be a new reality. Right-wing populist leaders will use the health crisis to reinforce their policy preference for closed borders, strict immigration laws, and the ban on the free movement of labour that has been seen in recent decades. The future course of the most important bilateral relationship of our century which is between China and the United States will have a huge impact on the global economy as well as on the international order and multilateral institutions. Pandemic has further strained the relationship and resulted in trading accusations and allegations from both sides. Summarily, that has been described as the new cold war by many. The question arises whether these two global powers will arrive at modus vivendi or will there be a standoff. This has become a more enduring feature of the global landscape.
To round off the whole debate, the World is possibly at one of the history's most unsettled periods in international relations with the atomization of the international system. This is an uncharted territory which the world has not seen before. For Pakistan, there are going to be strategic, political, and economic implications because it seeks to form good relations with both countries. Pakistan ought to understand that in the long run, its strategic future lies with China rather than the US.