CPEC: Geo-strategic and economic significance
Authors: Vahid Pourtajrishi & Tayyebeh Vakilotojar
The China Pakistan Economic Corridor (CPEC) is of prime importance for Pakistan as it can act as the game changer boosting the economic and geopolitical role of Pakistan in the questions of the region.
Roots of China-Pakistan linkages date back to many centuries into the fabled Silk Route connecting the civilizations of India, China, Persia and Europe. Though separated by the formidable mountain ranges of Himalayas and Karakoram, the two regions remained connected through numerous mountainous tracks and routes which not only facilitated trade and travel but also the flow of ideas, culture and religion. Construction of the Karakoram Highway which was completed in 1978 provided all weather links between Pakistan and China, hence, further promoting trade and culture.
The Frontier Works Organization (FWO) is undertaking massive infrastructure development program all over Pakistan and particularly the China Pakistan Economic Corridor (CPEC).It is constructing a part of the CPEC's Western Route in Baluchistan and a portion of the Eastern Route besides maintenance of the Karakoram Highway (KKH). Road projects in Baluchistan will link Gwadar Port with Quetta, Chaman and Rattodero at the Indus Highway and bring forth a change in socio-economic dimensions of Baluchistan and Pakistan in general. With the completion of 870 km portion of the road infrastructure developed by FWO, not only people of interior Baluchistan will be benefitted but Gwadar Deep Sea Port would also be linked with Chaman, reducing the distance by nearly 400 km. construction of Lahore-Islamabad and Karachi-Hyderabad Motorways on Built-Operate-Transfer (BOT) basis will facilitate the pace of development to take on the challenges of the CPEC.
Completion of Gwadar Port in 2007
The distance between Gwadar and Kashgar, Xinjiang province (China) is nearly 2,800 KM while the route in Pakistan comes about 2,442 km, comprising highways, energy pipelines and industrial estates stretching from Gwadar to Kashgar through Khunjerab to benefit the economies of the two countries .
According to the Asian Development Bank (ADB), the project "will provide connection between economic nodes or hubs, centered on urban landscapes, in which large amount of CPEC economic resources. They link the supply and demand sides of markets".
Communication infrastructure of the CPEC will connect the vast but landlocked Western Chinese region with the Arabian seaport of Gwadar thereby giving it a direct and shorter access to the trade markets of the Middle East and beyond.  FWO, the leading infrastructure development organization of Pakistan, created specifically for the Pakistan-China connectivity through construction of Karakoram Highway five decades back, has a pivotal role to play in implementation of this gigantic and crucial venture.
Two great routes, including the Grand Trunk Road (GT Road) and the Silk Route have served the Indian subcontinent. Link with China through Silk Route was not a single road but a vast network of interconnecting routes that linked the East and the West for nearly two millennia. Karakoram Highway, in 1947, the northern areas were accessible via two routes: the Srinagar Astore-Gilgit mule track and the Kaghan Valley Track over the Babusar Pass and Chilas. After 1948 Kashmir War, the Srinagar Route was denied to Pakistan and the entire northern areas became dependent on the Kaghan Valley Route.
Gwadar is considered to be the gateway to South West and Central Asia. Located at the mouth of the Persian Gulf, 624 nautical km to the east of the Strait of Hormuz, Gwadar port has immense strategic significance. The CPEC is a classic manifestation of convergence of geostrategic and geo-economic interests of the two countries bonded in time tested socio-economic and diplomatic relations with absolute trust in each other.
Gwadar Port will not only serve as a shortest route for China's oil supply but it will also reduce the cost of supplying oil by billions of dollars. Fully functional Gwadar Port connected with China and Central Asia can play a role in the economic revival of Pakistan being located at the crossroads of huge supplying and communicating markets. FWO owes its birth in 1966 to Karakoram Highway. By managing a large work force stretched over inhospitable and harsh mountain ranges for over 887 km, FWO succeeded in carving out the "Eighth Wonder" of the World in 1978.13Today, FWO is a vibrant construction entity of 45,000 professionals equipped with over 5,000 pieces of state of the art construction machinery, stretched all across Pakistan besides venturing overseas.
Maintenance of KKH and Construction of Mansehra Naran-Chilas Road
In 1958, a modest project was initiated to provide a road link between Swat and Gilgit which grew up into a mega highway project when, in 1966.FWO is developing Jalkhad-Babusar-Chilas Road, which has almost been completed. This road is a continuation of the Mansehra-Naran-Jalkhad Road, which is complete and takes in a large volume of traffic during summers.
By end of 2016 would effectively link Gwadar Deep Sea Port with Afghanistan and China. FWO is according top priority to these routes keeping in view the supreme national interest and accordingly almost 60% of its resources have been employed for construction of these road projects. The M-8 Motorway reflects the vision of a progressive Baluchistan.
It is the first highway of the province, which shall be converted into a Motorway connecting Gwadar with the Indus Highway. Eventual alignment of this road will traverse along Gwadar, Turbat, Hoshab, Awaran, Khuzdar and Rattodero. However, the contract agreements were terminated in October 2010 due to adverse security situation as all the contractors expressed their inability CPEC 146 to work.
In 2013, fresh bids were called but only FWO submitted its proposal and the work were awarded to FWO. FWO has undertaken construction of Gwadar–TurbatHoshab and Khuzdar-Shahdadkot segments. The road is sponsored by NHA from PSDP Funding. Construction of Khuzdar-Shahdadkot link is also underway. The Highway is also known as the Gwadar-Quetta link.
According to the scope of work, length of highway is 448 km, carriageway width is 7.3 meters with shoulders of 2.5 meters. Moreover, 15 bridges are to be constructed. The construction work has been divided into four sections: the Hoshab-Panjgur (138 km), Panjgur-Nag (130 km), NagBasima (91 km) and Basima-Surab Section (89 km)
FWO is currently undertaking repair and modernization of Lahore-Islamabad Motorway (M-2) whereas the 4 lane Karachi Hyderabad Super Highway is being upgraded into a 6 lane motorway in its pursuits along the Eastern Route.
Lahore-Islamabad Motorway
Under the Concession Agreement, M-2 has been handed over to FWO in 2014 for concession period of 20 years. Project was inaugurated on 15 December 2014 and work commenced during January 2015 after largest financial close in the history of transportation and communication sector in Pakistan.
Conversion of the existing 4 lane Karachi–Hyderabad Superhighway into a 6 lane Motorway (M-9) has been entrusted to the FWO in 2015 for a concession period of 25 years. FWO is also in the process of bidding for different sections of the Karachi Lahore Motorway.
FWO is working in close harmony with Pakistan Railways for development of 'Pak-China Dedicated Freight Corridor.' The Corridor will extend from Karachi and Gwadar to Kashghar and eventually link the regional rail networks in the neighborhood. Oil City and White Oil Pipeline: To meet the strategic needs of Pakistan, besides the huge contemplated and projected requirements of the CPEC, an Oil Village with a capacity of 50,000 MT on Build-Own-Operate (BOO) basis and connecting it with White Oil Pipeline is being planned. Another mega initiative is Gwadar-Kashgar Cross Country Oil Pipeline with 400,000 MT storage facilities.
Economic Development Plan along Major Routes: Under this plan, a number of smart cities, industrial zones, container terminals, grain and fuel storage facilities, warehouses, dry ports and thermal power plants are planned.
CPEC: Infrastructure Development 155 along Lahore-Islamabad Motorway, Karachi-Hyderabad Motorway and Dedicated Freight Corridor.
Energy and Water Sector Projects: In order to develop energy and water sector in Pakistan, FWO has planned to undertake and develop mega dam projects as well as medium size Hydro Power Projects. The last but not the least is the capacity issue, in the implementation phase and addressed by raising and training a huge technical and skilled work force needed. National University of Technology and Skills Development (NUTECH) has been conceptualized. Proposed university to introduce the concept of basic to higher education CPEC 156 in the field of technology for the first time in Pakistan, though already adopted in the advanced countries.
The CPEC is a prized opportunity for Pakistan to realize its strategic and economic potential and is regarded as a "Game Changer" for Pakistan and the region. The benefits of the project will materialize gradually and the require determination from Pakistan and China to achieve their cherished goals in the best possible manner. FWO, in its capacity, has been striving to play its essential part rather leading the implementation of the CPEC.
First published in our partner Mehr News Agency
Pakistan: Politics entered into a new phase
Although Prime Minister (PM) Imran Khan got the vote of confidence from Parliament and seems his grip over politics. No doubt that the masses in Pakistan still believe that he is an honest, sincere, and visionary leader. But many questions are rising in their minds. Like: why he opted for seeking a vote of confidence from the Parliament: was he obliged? Any legal requirement? Was he wanted to prove his popularity? Etc.
Irrespective of Senate elections, he was not legally bound to seek a vote of confidence from the Parliament. In Pakistan's history, one of the prime ministers got a vote of confidence from the Parliament but could not survive longer and have to leave his prime minister-ship soon.
Will PM Imran Khan complete his remaining tenure till 2023 comfortably? Should he stay relax once getting a vote of confidence and proving his popularity? Should he conceive all is fine and his Prime Ministership is out of danger? Will the opposition stay calm and quiet till 2023 for the next general election in the country? And so on, many questions need to be answered.
True, it is absolutely true that PM Imran Kahn, for 178 votes in the National Assembly and secured his confidence in the Parliament. It was only the vote of filthy wealthy parliamentarians; they might not be reflecting the views of the masses. They got elected in the general elections held in 2018 but have lost contact with the masses in their own constituencies. PM Imran Khan also has in isolation from his voters. A specific class has encircled him and keep a distance between him and the masses. They do not know how tough is life for the majority of masses in their constituencies. The cost of life, inflations, and price-hike have made their lives miserable.
Interior Minister Shaikh Rashid Ahmed, who is a well-known public leader and representative, has expressed his views just after the vote of confidence in the Parliament that the Prime Minister should take notice of Government Servants Salary structure, which has not been revised for a long time. In contrast, the inflation and price-hike have made their lives miserable. I fact majority of the masses are facing hardship due to price-hike and are not satisfied with the Governance of PM Imran Khan. They might reflect their anger in the next general elections.
PM Imran Khan has struggled 22 years to become 22nd Prime Minister of Pakistan. He made several promises to the public to seek their support during the election campaign. People of Pakistan shown trust in him and voted for him. But after becoming Prime Minister, he has not met the expectations of the masses or his voters. He has not fulfilled some of his promises. Especially his promises affecting the common person and masses are not fulfilled, which might harm his political career.
The country is still facing an economic crisis, joblessness, poverty, corruption, lack of merit, denial of justice and lack of health care and education, etc. The masses are still suffering and living a miserable life.
PM Imran Khan cares a lot for the imported elite and which was reflected in the senate elections. He has chosen 15 out of 27 cabinet members from outside the hardcore PTI members. His choice of imported, dual national, foreign nationals, and electives from other parties will not stand with him once he is in deep crisis and may travel abroad, leaving him alone. Some of his cabinet members, who have not to stake in Pakistan, or on the pay role of foreign countries, may not rescue him in severe crises. At the cost of few cabinet members, he should not offend his loyal workers and PTI members.
This is when he should think twice about what caused him to seek the vote of confidence. How should he serve Pakistan in the capacity of Prime minister, where he can meet the masses'. It is masses whose votes make a difference. The elite is not more than 10% in the country, and their vote bank can not make him Prime Minister again.
On the other hand, the opposition is intended to give him a hard time and may not spare him to relax or enjoy the prime ministership longer. The masses, due to dissatisfaction, may be exploited by the opposition.
As a matter of fact, Pakistan's politics has entered into a new phase, and it is suggested that PM Imran Khan availing this opportunity, should re-evaluate the situation and revise some of his policies and take merit-based righ decisions. It is never too late!
COVID-19 pandemic and positives/negatives of the Pakistani government's policy towards it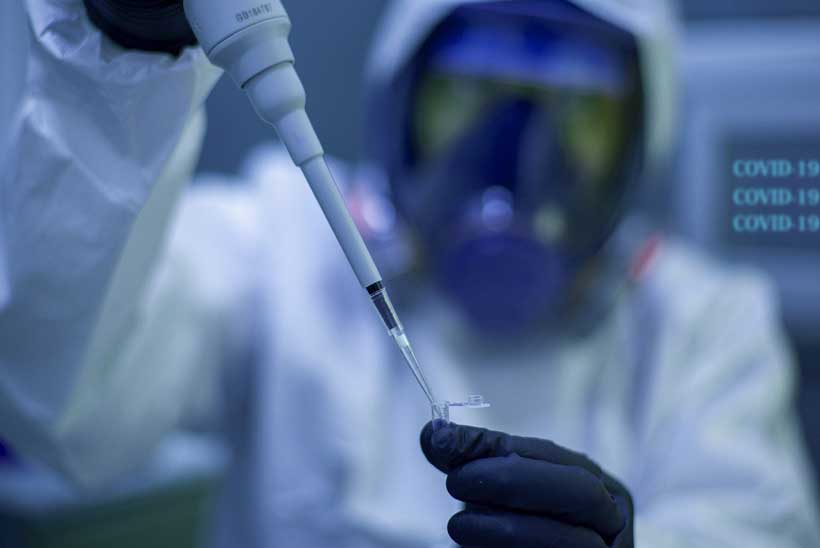 The covid-19 erupt from Wuhan in December 2019. The first case in Pakistan was observed on February 26th, 2020.It is considered a global pandemic because of its contagious nature. It has engulfed many lives and economies. Whereas Pakistan, despite its socioeconomic and political problems, has tackled covid-19 efficiently so far. Objectives of these policies were to contain and mitigate the spread of covid-19. Pakistan made effective policies to hamper the unfurling nature of covid-19. It was praised by the director-general of WHO and he mentioned it as a lesson for the rest of the world. The upshots of the policies on its citizens were both positive and negative, but they helped a lot in sailing through covid-19.
Covid-19 has accentuated the inadequacy of the health sector. However, to combat covid-19, RFCC assists hospitals to evolve their capacities to provide treatments. Many hotels and motels were converted into quarantine centers. Number of ventilators, gears, beds, and testing capability has been increased. Pakistan got a loan of $760M to improve its medical handling. These policies seem effective as they are the major line to combat covid-19. Number of staff has also increased. These policies play a crucial role in containing Corona virus but due to lack of awareness, many people didn't get tested. Overall, it played a positive role.
"Out of 220M population, 25% are living below the poverty line and 30% live in grave poverty," said the PM Imran khan. Therefore, containing the poverty and retaining the economy is an arduous task. For this purpose, the Ehsas program was launched with a stipend money of Rs.12000 for the vulnerable. Employees wouldbe paid a salary during complete lock-down. The government displayed leniency in paying taxes to accelerate the investment. The banks remained open during the nationwide lock-down. However, an in-depth analysis reveals that Ehsas program didn't prove effective due to the absence of a proper tracking system. The poor and needy people in rural areas were not affable with the technology, therefore they were unable to enroll in this program.
Moreover, the government's policy of smart lockdown cannot be ignored. It started in April, targeting the disease hotspots. The purpose of this policy was to provide a breathing space to the most vulnerable section of the society. Because nationwide lock-down was threatening food security. Smart lock-down technology played a crucial role and made Pakistan distinctive around the world.
To dampen the adverse effects of covid-19 on society, section 144 was implemented to avoid public gathering. According to the health ministry "home quarantine, zoning of hospitals, and social distancing should be in the nitty-gritty of the policy." They imposed a ban on air traffic and started screening at the airports for international travellers these measures proved beneficial to some extent. But unfortunately the government couldn't ensure the SOPs.
In a nutshell, the aforementioned account enables a worthy conclusion that Pakistan has managed to contain the devastating effect of covid-19, however, the danger is not over yet. The second wave of covid-19 has started globally which can overturn the successful results other way round. Therefore, some stringent action should be taken to make the policy of containment of covid-19 more effective that is only possible if there is a consensus between the federal and provincial governments. The only way to limit the dangers of the virus is to come up with the unified and all inclusive national plans.
Who pulls the strings of the government of India?
While talking to a Cornell college professor, Rahul Gandhi lamented (March 2, 2021) that the RSS was making use of its educational institutions to propagate its tunnel vision (NewsMatters, March 6, 2021). `Wherefrom money comes to run hundreds of thousands of schools', he asked.
The RSS, founded in 1925, is not only distorting history, and polluting syllabi but also compelling the BJP government to appoint its nominees to key posts whether academic or political.
The RSS's rationale is that it is their government. As such, they have every right to make appointments to all political and non-political posts and revise syllabus according to their own version of history.
A bird's-eye view of appointments
Besides president Kovind Nath, a dalit, and Hindu-monk Yogi Adityanath, several parcharaks (apostles) were nominated for appointment as chief ministers, governors and cabinet ministers. The nominees included ML Khattar, chief minister of Haryana, Trivendra Singh Rawat, chief minister of Uttarakhand, Devandar Fadnavis (Maharashtra), and Ram Thakur (Himachal Pradesh).
The veterans appointed as governors included Balramji Das Tandan (Chhattisgarh), Ram Naik (UP), Om Prakash Kohli (Gujarat), Keshri Nath Tripathi (West Bengal), Kalyan Singh (Rajasthan), Vidya Saga Rao (Maharashtra), Vaju Bhai Bhala (Karnataka), Padmanabha Acharya (Nagaland), Jagdish Mukti (Assam) and Tathaghat Roy (Tripura) (Source: Aryana P. Chatterji, Thomas Blom Hansen, and Christophe Jaffrelot (eds), Majoritarian State).
Dr, Lokesh Chandra was made president of Indian Council for Cultural Relations. Ram Bahadur Roy, former ABVP organizing secretary who was jailed during Indira-Gandhi- imposed emergency was appointed to the Indira Gandhi National Centre for Arts. Baldev Sharma, former editor of the RSS's Hindi mouth-piece Panchjanya, was appointed chairman of the national Book Trust. Shakti Sanha, private secretary to prime minister Atal Behari Vajpayee was rewarded with appointment of Director of Nehru Memorial and Library. The memorial was the hub of Nehru-Gandhi legacy. A small-time actor Gajendra Chauhan was appointed Chairman of the Films and Television Institute of India. Hindu Nationalist Anupam Kher was appointed head of India's Board of Film Certification.
Realising that educational institutions are key agents for ideological dissemination, the RSS thrust its nominees as vice chancellors and directors in universities and cultural institutions of higher learning.
RSS's version of history
A distorted version is taught in RSS-run Vidya Bharti schools. Hindu caste system is well delineated in Rig Veda, Manusmriti and Bhagavad Gita. But, the RSS preaches that the Muslim Turks initiated the untouchability. Turks introduced commodes in India. "Hindus who refused to convert to Islam were forced to clean them. And, thus they became untouchable."
Conscription power
While addressing a large gathering at Muzaffarpur, Bhagwat said, `RSS volunteers were so disciplined that they could be mobilized in a matter of days should the constitution and laws of the country so demand'. Many senior retired armed forces officers including former army chief General VK Singh have joined the RSS.
Inference
Bhagwat's bonhomie with politicians, media, judiciary, industry, religious leaders and civil society reflects that the RSS would continue to keep the Modi government under its Octopus claw. Also it is keen to extend its influence in political, societal and non- governmental spheres. To deepen its roots, the RSS has initiated programmes like Family Awakening (parivar prabodhan),Village Development (grama vikas), and Social Harmony (samara satta).