CPEC: Geo-strategic and economic significance
Authors: Vahid Pourtajrishi & Tayyebeh Vakilotojar
The China Pakistan Economic Corridor (CPEC) is of prime importance for Pakistan as it can act as the game changer boosting the economic and geopolitical role of Pakistan in the questions of the region.
Roots of China-Pakistan linkages date back to many centuries into the fabled Silk Route connecting the civilizations of India, China, Persia and Europe. Though separated by the formidable mountain ranges of Himalayas and Karakoram, the two regions remained connected through numerous mountainous tracks and routes which not only facilitated trade and travel but also the flow of ideas, culture and religion. Construction of the Karakoram Highway which was completed in 1978 provided all weather links between Pakistan and China, hence, further promoting trade and culture.
The Frontier Works Organization (FWO) is undertaking massive infrastructure development program all over Pakistan and particularly the China Pakistan Economic Corridor (CPEC).It is constructing a part of the CPEC's Western Route in Baluchistan and a portion of the Eastern Route besides maintenance of the Karakoram Highway (KKH). Road projects in Baluchistan will link Gwadar Port with Quetta, Chaman and Rattodero at the Indus Highway and bring forth a change in socio-economic dimensions of Baluchistan and Pakistan in general. With the completion of 870 km portion of the road infrastructure developed by FWO, not only people of interior Baluchistan will be benefitted but Gwadar Deep Sea Port would also be linked with Chaman, reducing the distance by nearly 400 km. construction of Lahore-Islamabad and Karachi-Hyderabad Motorways on Built-Operate-Transfer (BOT) basis will facilitate the pace of development to take on the challenges of the CPEC.
Completion of Gwadar Port in 2007
The distance between Gwadar and Kashgar, Xinjiang province (China) is nearly 2,800 KM while the route in Pakistan comes about 2,442 km, comprising highways, energy pipelines and industrial estates stretching from Gwadar to Kashgar through Khunjerab to benefit the economies of the two countries .
According to the Asian Development Bank (ADB), the project "will provide connection between economic nodes or hubs, centered on urban landscapes, in which large amount of CPEC economic resources. They link the supply and demand sides of markets".
Communication infrastructure of the CPEC will connect the vast but landlocked Western Chinese region with the Arabian seaport of Gwadar thereby giving it a direct and shorter access to the trade markets of the Middle East and beyond.  FWO, the leading infrastructure development organization of Pakistan, created specifically for the Pakistan-China connectivity through construction of Karakoram Highway five decades back, has a pivotal role to play in implementation of this gigantic and crucial venture.
Two great routes, including the Grand Trunk Road (GT Road) and the Silk Route have served the Indian subcontinent. Link with China through Silk Route was not a single road but a vast network of interconnecting routes that linked the East and the West for nearly two millennia. Karakoram Highway, in 1947, the northern areas were accessible via two routes: the Srinagar Astore-Gilgit mule track and the Kaghan Valley Track over the Babusar Pass and Chilas. After 1948 Kashmir War, the Srinagar Route was denied to Pakistan and the entire northern areas became dependent on the Kaghan Valley Route.
Gwadar is considered to be the gateway to South West and Central Asia. Located at the mouth of the Persian Gulf, 624 nautical km to the east of the Strait of Hormuz, Gwadar port has immense strategic significance. The CPEC is a classic manifestation of convergence of geostrategic and geo-economic interests of the two countries bonded in time tested socio-economic and diplomatic relations with absolute trust in each other.
Gwadar Port will not only serve as a shortest route for China's oil supply but it will also reduce the cost of supplying oil by billions of dollars. Fully functional Gwadar Port connected with China and Central Asia can play a role in the economic revival of Pakistan being located at the crossroads of huge supplying and communicating markets. FWO owes its birth in 1966 to Karakoram Highway. By managing a large work force stretched over inhospitable and harsh mountain ranges for over 887 km, FWO succeeded in carving out the "Eighth Wonder" of the World in 1978.13Today, FWO is a vibrant construction entity of 45,000 professionals equipped with over 5,000 pieces of state of the art construction machinery, stretched all across Pakistan besides venturing overseas.
Maintenance of KKH and Construction of Mansehra Naran-Chilas Road
In 1958, a modest project was initiated to provide a road link between Swat and Gilgit which grew up into a mega highway project when, in 1966.FWO is developing Jalkhad-Babusar-Chilas Road, which has almost been completed. This road is a continuation of the Mansehra-Naran-Jalkhad Road, which is complete and takes in a large volume of traffic during summers.
By end of 2016 would effectively link Gwadar Deep Sea Port with Afghanistan and China. FWO is according top priority to these routes keeping in view the supreme national interest and accordingly almost 60% of its resources have been employed for construction of these road projects. The M-8 Motorway reflects the vision of a progressive Baluchistan.
It is the first highway of the province, which shall be converted into a Motorway connecting Gwadar with the Indus Highway. Eventual alignment of this road will traverse along Gwadar, Turbat, Hoshab, Awaran, Khuzdar and Rattodero. However, the contract agreements were terminated in October 2010 due to adverse security situation as all the contractors expressed their inability CPEC 146 to work.
In 2013, fresh bids were called but only FWO submitted its proposal and the work were awarded to FWO. FWO has undertaken construction of Gwadar–TurbatHoshab and Khuzdar-Shahdadkot segments. The road is sponsored by NHA from PSDP Funding. Construction of Khuzdar-Shahdadkot link is also underway. The Highway is also known as the Gwadar-Quetta link.
According to the scope of work, length of highway is 448 km, carriageway width is 7.3 meters with shoulders of 2.5 meters. Moreover, 15 bridges are to be constructed. The construction work has been divided into four sections: the Hoshab-Panjgur (138 km), Panjgur-Nag (130 km), NagBasima (91 km) and Basima-Surab Section (89 km)
FWO is currently undertaking repair and modernization of Lahore-Islamabad Motorway (M-2) whereas the 4 lane Karachi Hyderabad Super Highway is being upgraded into a 6 lane motorway in its pursuits along the Eastern Route.
Lahore-Islamabad Motorway
Under the Concession Agreement, M-2 has been handed over to FWO in 2014 for concession period of 20 years. Project was inaugurated on 15 December 2014 and work commenced during January 2015 after largest financial close in the history of transportation and communication sector in Pakistan.
Conversion of the existing 4 lane Karachi–Hyderabad Superhighway into a 6 lane Motorway (M-9) has been entrusted to the FWO in 2015 for a concession period of 25 years. FWO is also in the process of bidding for different sections of the Karachi Lahore Motorway.
FWO is working in close harmony with Pakistan Railways for development of 'Pak-China Dedicated Freight Corridor.' The Corridor will extend from Karachi and Gwadar to Kashghar and eventually link the regional rail networks in the neighborhood. Oil City and White Oil Pipeline: To meet the strategic needs of Pakistan, besides the huge contemplated and projected requirements of the CPEC, an Oil Village with a capacity of 50,000 MT on Build-Own-Operate (BOO) basis and connecting it with White Oil Pipeline is being planned. Another mega initiative is Gwadar-Kashgar Cross Country Oil Pipeline with 400,000 MT storage facilities.
Economic Development Plan along Major Routes: Under this plan, a number of smart cities, industrial zones, container terminals, grain and fuel storage facilities, warehouses, dry ports and thermal power plants are planned.
CPEC: Infrastructure Development 155 along Lahore-Islamabad Motorway, Karachi-Hyderabad Motorway and Dedicated Freight Corridor.
Energy and Water Sector Projects: In order to develop energy and water sector in Pakistan, FWO has planned to undertake and develop mega dam projects as well as medium size Hydro Power Projects. The last but not the least is the capacity issue, in the implementation phase and addressed by raising and training a huge technical and skilled work force needed. National University of Technology and Skills Development (NUTECH) has been conceptualized. Proposed university to introduce the concept of basic to higher education CPEC 156 in the field of technology for the first time in Pakistan, though already adopted in the advanced countries.
The CPEC is a prized opportunity for Pakistan to realize its strategic and economic potential and is regarded as a "Game Changer" for Pakistan and the region. The benefits of the project will materialize gradually and the require determination from Pakistan and China to achieve their cherished goals in the best possible manner. FWO, in its capacity, has been striving to play its essential part rather leading the implementation of the CPEC.
First published in our partner Mehr News Agency
Regime Change Operation Theory: Another Crack in Narratives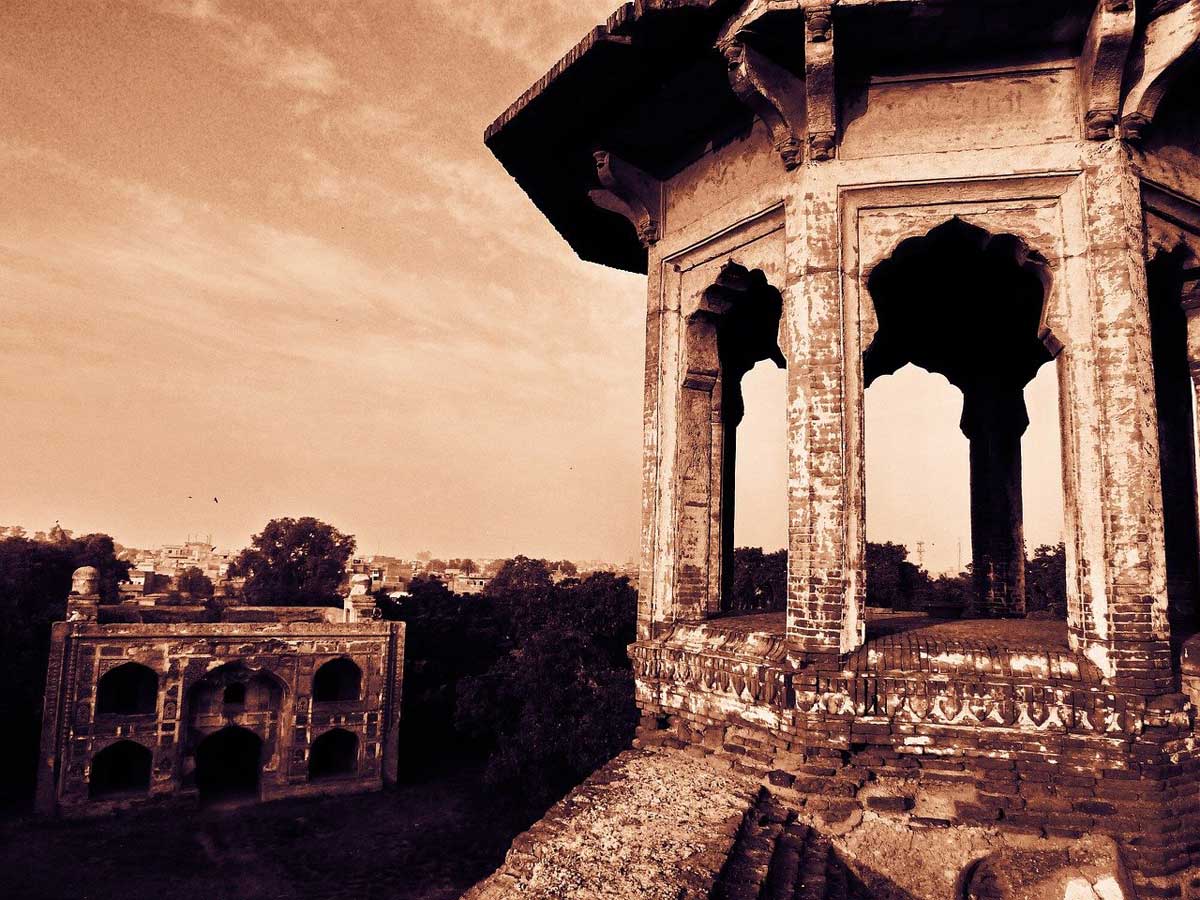 "Repeat a lie often enough and it becomes the truth", is a cardinal of propaganda or a propaganda technique often attributed to the Nazi Joseph Goebbels. Psychologists somehow call it as the "illusion of truth" effect. This actually sums up what is happening today in Pakistan. From foreign conspiracy to the cracked narrative of now Regime Change Operation, all has been illusion or delusional. Historically, Regime change is an ancient and special kind of intervention, the kind of intervention President Bush had in mind for Iraq and Saddam Hussein. Since World War II, regime change is exclusively quoted as toppling an existing regime that displeases the Superpower. The regime change phenomenon has been brought in the public domain repeatedly in the world and maybe that is the inspiration for PTI as well. In 2016, when ICIJ leaked 11.5 million files of Panama paper, Russians called it as "CIA Operation against Vladimir Putin", in Pakistan it was called as a "Foreign conspiracy against Nawaz Sharif with an involvement of Establishment" and today, Imran Khan and his team continue to peddle this flawed narrative of a Regime Change Operation in the public domain without giving an iotia of evidence. Hence, it has become equally important today to dissect the difference of regime change in Pakistan and a constitutional No confidence motion.
To begin this dissection, let us first analyze the capacity of CIA. Does CIA really have the capacity to contact, persuade and in other terms recruit 172 constitutionally elected MNAs along with 22 angry MNAs of the ruling party for a "Regime Change Operation". You will be surprised to know this absurd logic by PTI that CIA has today recruited Jahangir Khan Tareen, Abdul Aleem Khan, Nadeem Afzal Chan and Yar Muhammad Rind?
Consider the amount of stakes United States has in the World Bank. It has a total of 2,925,790 votes. But if the US was planning a regime change operation in March 2022, why would the World bank disburse an amount of $529 million in February 2022. At the IMF, US has 831,401 votes. If the CIA was planning a 'regime change' in March 2022 why would the IMF which has so much of the US influence, distribute $1.053 billion in February 2022? On February 4, the State Bank of Pakistan (SBP) received $1.053 tranche of its three-year, $6 billion IMF loans. At the Asian Development Bank, the United States has subscribed 15.5% of the total capital and controls 12.75% of the votes. If again CIA was planning a 'regime change operation' in March 2022 why would the ADB disburse $461 million in February 2022? If United States was conspiring a regime change operation inside Pakistan, why was a US official invited to the Organization of Islamic Cooperation conference in Islamabad on March 21?
Imran Khan's regime change theory has a huge evidence gap. Since he claims that there is a proof of contacts between Pakistani members of Parliaments and Americans, why has no evidence been revealed? Can he give some other evidence to prove his regime change operation mantra? Only one more evidence, which he claims to be a threatening letter but that too was busted by the National Security Committee, highest forum of the country. Khan claims that the no-confidence vote was a plot by the United States to avenge his defiant trip to Moscow. But the Joint opposition has been thinking about and preparing for the no-confidence move for months. Even towards the end of last year, it was widely known that the opposition intended to make such a move. The no confidence vote had been anticipated for a long time before it was moved, so the fact that it happened only after the trip to Moscow does not imply that it was triggered by it.
Whatever happened in Pakistan is not a CIA driven regime change operation but in fact it is a constitutionally driven legal process of Vote of No Confidence. All relevant stakeholders of the country are on the same page that there was no Regime Change Operation. No such evidence has been found by Intelligence agencies of the country. However, Khan still believes on it. Is it an illusion or a reality?
But remember the propaganda technique "Repeat a lie often enough and it becomes the truth" and may be PTI believes the same while it continues to mislead the public to mint its political dividend.
Bulldozing Dissent in India
State brutality and hostility have emerged as the defining factors in BJP's (Bharatiya Janata Party) policy toward Indian Muslims. From mob lynching and punishment on beef consumption to imposing a ban on the 'hijab' in universities, BJP continues to find novel ways and means to target Muslim society and enforce the concept of Hindu supremacy in India. While deliberate marginalisation of Indian Muslims is not new and remains an important part of India's policy towards its minorities, the intensity of this campaign is soaring with every passing day.
Recently, two senior BJP members made disparaging remarks against the Holy Prophet Muhammad (PBUH), brushing aside the sentiments of the state's largest minority. The comments drew criticism from around the world, creating a diplomatic row for India.While PM Modi decided to remain silent on the issue, the concerned BJP members had to be suspended from the party given the intense backlash from several countries, especially the Gulf states.
On the other hand, the remarks also sparked a wave of anger in the Indian Muslim communities, who registered their grievances by holding protests on the streets in various parts of the state. However, to deal with its own citizens, India resorted to using force and refused to let the Muslims protest peacefully, depriving them of their fundamental democratic rights. Amidst the demonstrations after Friday prayers, clashes between protesters and police broke out in several parts, the most notable one occurred in Uttar Pradesh (UP). Two teenagers lost their lives, and several were injured. The Indian police also arrested approximately 300 individuals taking part in the protests.
The most concerning event that followed afterwards was bulldozing the houses of Muslim activists who were either present at the demonstrations or were apparently the organisers. The demolitions were justified on the pretext that they were illegal establishments. In reality, these criminal activities were done on the behest of the Chief Minister of UP, Yogi Adityanath, who is an ardent RSS (Rashtriya Swayamsevak Sangh) follower – the most projected political figure in BJP (after Narendra Modi) and a torchbearer of Hindutva politics.
It has been observed that the frequency of the use of bulldozers to demolish personal property is increasing in Muslim-majority areas in India. CM Adityanath himself is considered the pioneer and advocate of this 'bulldozer strategy', which is now frequently being executed throughout India by other BJP leaders. His ardency with the idea of demolishing Muslim houses can be sensed from the fact that bulldozers are displayed at BJP rallies to demonstrate them as a symbol of state power. Mrityunjay Kumar, Adityanath's media advisor later tweeted a photo of a bulldozer with the caption, 'Remember, every Friday is followed by a Saturday,' which conveys the government's unapologetic stance on its actions and the intent to use such equipment without hesitation.
Whats worse, the state machinery deliberately orchestrates the scenes of Muslim houses being turned to rubble to instil a fearful impact. Its purpose is to deter the Muslim communities from protesting against the 'saffronized' state. Such images are meant to signal that the state will not tolerate such kind of opposition in the BJP-led India and will not hesitate to exercise the use of force against such segments. The prime objective is to bulldoze their courage to stand against oppression in the future.
Another way to look at this violence is the long-term dynamics of Indian politics. While it is apparent that Narendra Modi will contest the next Indian elections for BJP, it is fairly evident that an alternative leadership is preparing to succeed him in the future. The potential candidates are replicating his past machinations to strengthen their personal and political statures. Akin to Modi's Gujarat massacre, his party members are recreating events that can bear similar impacts in order to emerge as radical leaders in accordance with BJP's vision. This includes intense and targeted verbal and physical attacks on Muslims. Hence, the use of force against Muslims will likely be a prominent factor for capitalising on the majoritarian Hindu vote bank.
Lack of accountability, persistent silence of key leadership and the embedded political objectives are fanning dangerous flames in an already fraught environment for Muslims in India. The repressive attitude toward Indian Muslims has now been institutionalised at the state level and suggests that life will only worsen for them. India's belligerent policy and confrontational actions will fuel further divisions in a society that has become extremely polarised along religious lines. Political interests are overshadowing national interests and the trend is likely to continue.
This week's deadly earthquake is a reminder of the humanitarian crisis in Afghanistan
Afghanistan can't catch a break. This week's deadly earthquake is the latest chapter in a worsening humanitarian crisis. It has also shone a light on the shortcomings of the Taliban's ability to deal with the myriad of problems in the poverty stricken country. This represents an opportunity for the international community to play a larger role in helping Afghanistan to recover and rebuild.
This comes as a magnitude six earthquake hit Afghanistan's remote Paktika province on Wednesday. The Taliban have claimed that at least 1,000 people have died, with over 1,500 injured. The number of casualties is expected to rise over the coming days. The remoteness of the province and heavy rain has hampered rescue efforts in what is the deadliest earthquake in two decades.
For Afghans this is the latest in a line of tragic events that are causing untold suffering. Since the Taliban takeover in August last year, Afghanistan has endured a worsening humanitarian crisis. Decades of conflict, natural disasters, poverty, drought and the coronavirus pandemic have meant that most Afghans are now facing a rapidly deteriorating situation under the Taliban.
The United Nations Development Program has stated that Afghanistan is facing 'universal poverty', with 97 per cent of Afghans living below the international poverty line. Acute malnutrition has risen dramatically across the country, with 95 per cent of Afghans now experiencing food insecurity. Well over 80 per cent of families are facing high unemployment, creating a situation where they cannot feed their children and where those children are either sold for money to buy food or forced to work or beg for pitiful sums. The healthcare system has also collapsed, with doctors and nurses not being paid and with medicine in short supply.
The Taliban rightly deserves criticism for this situation through poor governance and the mismanagement of what government funds are available. It has become quickly apparent that the Taliban are incapable of dealing with either the humanitarian crisis or effectively responding to the earthquake in Paktika. The Taliban's supreme leader, Haibatullah Akhundzadah has pleaded with the international community to "to help the Afghan people affected by this great tragedy and to spare no effort".
The situation in Afghanistan also raises uncomfortable questions about the role of the international community in causing the current crisis. The country has long been heavily reliant on foreign aid, and this was no different under the NATO-led occupation. The chaotic withdrawal of both international forces and humanitarian aid agencies resulted in much needed funds leaving with them.
Additionally, the implementation of harsh sanctions and the freezing of remaining Afghan assets by the United States has effectively hamstrung the Taliban's ability to help those most affected by the crisis and to respond to disasters such as the recent earthquake. For these reasons, the Taliban's claim that international sanctions and the freezing of Afghan assets is acting as a collective punishment on all Afghans has some merit.
In a positive development, the United Nations and aid agencies are on the ground providing support to those affected by the earthquake and have been undertaking operations to tackle the humanitarian crisis for some time. This includes providing tonnes of medical supplies and teams of medical professionals, and the roll out of food and tents for starving and displaced Afghans.
But more needs to be done. The international community, particularly countries who withdrew from Afghanistan last year, can provide much needed equipment and supplies so recovery operations can continue in Paktika. If these country's still do not wish to recognise the Taliban, then these funds can be provided to UN aid agencies at ground-level.
Furthermore, the international community needs to play a larger role in alleviating the humanitarian crisis. This can be achieved by unfreezing frozen government assets, which belongs to Afghans, so development projects can continue, and civil servants, teachers and healthcare workers can be paid.
Through this funding, the international community can attempt to leverage the Taliban to adequately fund the education, financial and health sectors so people are paid and so these sectors can strengthen to reliably assist those in need. This leverage can also convince the Taliban to allow women to re-enter the workforce and participate in social life, something that will go a long way to ensuring that families earn enough to feed themselves.
The recent earthquake has highlighted the dire humanitarian and economic situation Afghanistan is in and it is up to both the Taliban and the international community to fix it.
While the international community doesn't have to recognise the Taliban, it is equally responsible in ensuring that the crisis ends so innocent Afghans can rebuild their lives with dignity.