The War for Raw Materials
The war for raw materials amounts to a reshuffling of the power relations among Western nations, on one hand, and the emerging and/or developing nations, on the other. The rise of China, BRICS, and the growing strength of the sovereign wealth funds of Arab nations, which are oil exporters, provides the evidence. Resources are powerful weapons in economic warfare, and everything suggests that the conflict will only intensify. The International Energy Agency estimates that world demand for energy will increase by 50% from now until 2030,especially owing to the growth of India and China. Ensuring ready procurement of materials, therefore, assumes crucial importance for nations. In 2007, the Committee on Critical Mineral Impacts of the U.S. Economy published a report with a list of eleven minerals that were particularly important for the leading industrial sectors of the U.S. Economy, due to their rarity and value. The list includes rhodium, used primarily in the manufacture of catalytic converters, which is particularly abundant in Russia but also in South Africa.
As guarantor of its national economy, every nation has, in fact, drawn up a list of the resources that it considers necessary and on which a significant number of current geo-economic conflicts depends.
As Liberalist logic goes, trade should produce closer and closer integration among the economic operators in various nations, which are linked less and less to specific reference territories, while reducing the risks of conflict and the role played by the nation at the same time.
This highly ideological vision is losing credibility. Territories have resisted and, along with them, the notion of control. The financial crisis that began in 2008 seriously undermined their citizens' trust in the market's capacity for self-regulation. The various factors that contribute to a nation's power include its possession and exploitation of the riches of its subsoil, sea bottoms, and arable land. In a world expected to reach a population of 9 billion by 2050,the logic of self-sufficiency or lesser dependence now drives nations to compete in guaranteeing their supply of raw materials more than ever before. Competition for the control of raw materials – which has never stopped structuring international relations – has demonstrated a particularly significant intensification in recent years. The surge in agricultural raw material prices triggered a wave of arable land-grabbing by foreign investors in 2008, predominant among which, the United States, China, Saudi Arabia, and Arab Emirates. Most of their purchases were made in the continents of Africa and Latin America, where – by no coincidence – 90% of the world's as-yet unutilized arable land is located. Appetites like these generate tension and rivalry. Hydrocarbons, of course, remain the center of strategic interests. After acquiring the possibility to intensely exploit its reserves of shale gas, the United States has become self-sufficient. As a result, its former supplier, Saudi Arabia, has witnessed a weakening of its bonds with the U.S., its protector against Iran. Its febrile behavior during the crises in Iraq and Syria is due in part to this evolution of international relations. The case of Greenland – whose oil reserves are now estimated as being half of those of Saudi Arabia –is also exemplary. Combined with the results of the referendum regarding autonomy (75% in favor), this new circumstance will now give greater force to the movement for independence as the larger powers are already jockeying for the best bargaining positions.
One sector that will apparently be particularly significant for international tensions in the future is that of mineral resources: more and more often nations with large mineral deposits are opting for state control. Well-known documented examples are offered by China, Russia, and Bolivia, and the list might soon include Madagascar, which, after being long subjected to crushing passive exploitation by foreign mining companies, announced in 2014 the creation of a public mining company to exploit its resources at a national level.
One vital mineral resource that is indispensable to aeronautics, given that it represents between 15 and 20% of the metal used in the construction of a modern airplane, is titanium. It is no wonder that the Boeing Company and the United Technologies Corporation have decided to stockpile it.
The world's leading titanium supplier is the Russian VSMPO group. Will these two American companies, whose decision was revealed last August, suffer retaliation in the context of the crisis in Ukraine? It must be recalled that U.S. law prohibits companies that work for its Defense Department from purchasing titanium abroad. However, the two groups produce for both the civil and the military sector.
In addition to Ukraine, another area of international tension created by resource grabbing is the China Seas, where the level of interdependence between the leading powers (South Korea, Japan, People's Republic of China, and Taiwan) is certainly growing, and in the opinion of Paul Tourret, Director of the Higher Institute of Maritime Economics, such a mesh of interests should have reduced the risk of conflict even if – as the expert himself seems to imply – the sharing of the same geo-economic interests is of little use in guaranteeing stability in the region.
The dispute between China and Japan over the Senkaku Islands that began in 2010 and flared up again in 2012 and 2013 even led Beijing to lower its exports of rare metals to Japan. This group of 17metals, whose leading producer is unquestionably China, is indispensible to the production of products with high-technological content, one of the mainstays of the Japanese economy. Acknowledging that this reduction in exports had effectively weakened its economy, Japan wasted no time in reacting: on March 13, 2012, supported by the U.S. and the EU, Japan denounced China to the WTO, which in fact reprimanded the conduct of the Chinese government. This did not prompt Beijing to change its tune, however. In addition to putting its faith in procedures at this level, Japan recently set up the Japan Oil, Gas and Metals National Corporation (JOGMEC) and funds it with 15 billion euros annually. The entity operates on three levels: supporting Japanese mining companies abroad (particularly in their purchases or entry into foreign company shareholding structures), providing a diplomatic channel in the stipulation of long-term contracts between nations, and supporting national research in the energy and mining sector. In 2012, Japan's Minister of Industry announced that new trading partners like Kazakhstan and Australia would help reduce its dependence on Chinese rare metals. The private sector supports the national effort: through its branches, auto manufacturer Toyota has become one of the prime investors in mining sectors in Canada and Australia as another way of weaning Japan from Chinese supplies. Nations take different approaches to the geo-economic problems posed by the procurement of metals and minerals. The first is to get back into the markets, which, as reported by certain experts, are impenetrable, fragmented, and do not offer sufficient information.
Some industrial societies resort to the expedient of financial insurance that guarantees the purchase of substances at a fixed price for a certain amount of time. However, this sometimes turns out to be a blunt instrument, however, given that nations often and willingly ignore the guarantees granted in defense of their own best interests. The second option nations take is when they become aware of the geopolitical necessities for territorial control and implement a long-term purchasing diversification strategy. Not all nations vaunt the same strategic prowess as Japan, however; Europe, in particular, demonstrates a deficit of awareness in this field.
The rising demand for metals and/or minerals stems from the arrival of a new tier of industrialized nations that includes China, India, and Brazil, which all have benefitted from the delocalization of certain European heavy industries and manufacturing companies.
In the end, future tensions regarding the availability of certain materials entail the question of national security in procuring the resources indispensible to strategic industry chains (nuclear, defense, aeronautics, electronics, the automobile sector, etc.). Nature has permitted the creation of monopolies over certain resources: China supplies 93% of the world's magnesium and 90% of its antimony. Brazil meets 90% of the international demand for niobium, while the U.S. provides 88% of its beryllium. In order to hedge the risk of economic dependence on the holders of these raw materials, other world powers have already laid out specific strategies to ensure themselves resources deemed strategic by establishing closer diplomatic relations with the nations that have what they need. The United States, Russia, and China have implemented policies for stockpile management and flow control while taking steps to secure production areas, especially through the purchase of mineral deposits and companies operating there. The volume of investments for the mining of rare substances in Greece has grown since 2014. At the start of the same year, the NBC news network revealed that the government's scientific agency, the U.S. Geological Survey, had conducted an aerial study of the soil in Afghanistan in 2006 that permitted the mapping of the mineral resources that the nation possesses in abundance. The American researchers estimated quantities of 2.2 billion tons of ferrous material, 1.4 million tons of rare materials (such as lanthanum, neodymium, and cerium), also aluminum, gold, zinc, mercury, and lithium. The crisis in the Ukraine has allegedly driven Russia to seriously consider the idea of establishing a rare materials cartel with China, with Russia having the largest holdings after China. Unlike most others, however, Russia has deposits of all 17such materials. Therefore, Russia would have every reason to exploit these resources, also bearing in mind that Chinese production in this sector is instead currently tailing off, obliging Beijing to import them. Russia's idea of closer links to China is also fed by its desire for retaliation against the United States and the European Union.
Owing to their use in industrial processes, the so-called platinoids or platinum group metals (PGM) are the object of much contention among the world's industrial powers owing to their use in industrial processes. Utilized not only in traditional petrochemical, arms, aeronautic, medical, and agrifood sectors and costume jewelry, they are also crucial to the telecommunications and information technology industries, especially in the production of cell phones and computers. Palladium, for example, is used in nearly every type of electronic device, primarily as a part of high-performance capacitors or microchips. Ruthenium and platinum instead play important roles in increasing data storage capacity on hard disks but also in producing liquid crystal displays. Platinum is also the key component of various types of fuel cell. Associated with rhodium (diesel vehicles), it plays a key role in the production of the catalytic converters that reduce exhaust gas toxicity.
In addition to their growing importance in a variety of industrial processes, these materials are rare and concentrated in only a few specific geographical areas in which a sort of semi-monopoly is held, such as South Africa and Zimbabwe. Southern Africa's platinum-rich areas have become authentic theaters of national and international battle for the control of these materials that often degenerate into armed struggle. The fact is that no alternatives to their use have yet been found.
Competition between Anglo˗American, the world's leading producer of PGM, and Asian, primarily Chinese competitors, in Zimbabwe's Grand Dyke mines, is just one episode in an economic war of much wider scope. This battle is part of the long-term duel between Western nations and China for the control of Africa's strategic resources that began with the fall of Mobutu in the Congo. After gaining control of a considerable part of the Central African Copperbelt that contains over half of the world's reserves and mines for cobalt, an indispensable element in the production of electric batteries, China is making a similar attempt to corner the world's supply of platinum, an essential metal for oil refineries that is mined above all in Angola.
Zimbabwe's PGM are essential for China, which possesses only 1.1%of the world's reserves, and play a dual role in ensuring its economic security by enabling it to set up its own complete petrochemical production chain, in this way gaining independence from Anglo˗American suppliers and by allowing Beijing to produce the catalytic converters it needs to reduce air pollution, a campaign that has turned into a national priority now that China has become the largest motor vehicle market in the world. It therefore comes as no surprise that PGM refining constituted the pivotal role of the agreement signed between China, Angola, and Zimbabwe in 2009.
This agreement poses a threat to Anglo˗American, which had until then had held a monopoly over Zimbabwe's PGM mining. The British company continues to control the deposits in Southern Africa, which are more abundant than those of Zimbabwe, but those of the latter are distinguished in a way that makes them almost unique in their rare combination of both platinum and palladium, the two most highly desired PGM in the world.
This loss of part of the Zimbabwe reserves might spell the future end of the worldwide control of the PGM market by the Anglo˗American company, which has been the leading economic operator in Southern Africa for around two centuries.
Political instability and insecurity reign in the part of Africa that runs from Merensky Rift to Grand Dyke, where local political leaders wage wars in their attempts to gain control of the income derived from platinoid sales, basing their right to do so on their past as "freedom fighters". In Zimbabwe, this operation is conducted by the former hero of the nation's independence, Robert Mugabe, who adopts nationalistic, anti-imperialist rhetoric to accuse foreign companies of implementing neo-colonialism policies with support from Great Britain. He goes on to claim that the Anglo-American company has stoked political opposition against him, abetted by both the United States and the European Union. The leader of the opposition movement is Morgan Tsvangirai, formerly a company employee.
Robert Mugabe's use of nationalist rhetoric to instrumentalize the question of international monopoly over the nation's economy had served to both masquerade his less than exalting results in running the country and to sidestep demands for more political freedom. The fact that Mugabe's nationalism amounted to mere rhetoric is clear from his scarcely coherent political conduct: following a hike in mineral product prices, in 2007 he proposed an Empowerment and Indigenization Bill for the economy in general and the mining sector in particular, and had it passed. Just one year later, Mugabe sold the mineral rights to an American hedge fund in exchange for a loan of around one hundred million dollars, which he then used to finance his election campaign. He proceeded in the same way in privatizing a mineral deposit that had become public property after he had previously expropriated it from Anglo˗American.
In short, Mugabe uses the nation's mineral resources as if they were an automatic teller machine for the funding of his own political career. Also in South Africa, the ruling class that had come to power on the merits of its struggle against the previous apartheid regime has since displayed remarkable nonchalance in channeling the nation's mineral wealth to its own advantage by stipulating agreements with foreign multinationals.
The massacre by police of miners in Marikana striking for higher wages in 2012 demonstrates the degree to which the miracle of South Africa is only a mirage for a large part of the nation's black population.
Russia, China and EU are pushing towards de-dollarization: Will India follow?
Authors: Divyanshu Jindal and Mahek Bhanu Marwaha*
The USD (United States Dollar) has been the world's dominant currency since the conclusion of the second world war. Dollar has also been the most sought reserve currency for decades, which means it is held by central banks across the globe in significant quantities. Dollar is also primarily used in cross-border transactions by nations and businesses. Without a doubt, US dollar's dominance is a major reason for the US' influence over public and private entities operating around the world. This unique position not only makes US the leader in the financial and monetary system, but also provides incomparable leverage when it comes to coercive ability to shape decisions taken by governments, businesses, and institutions.
However, this dynamic is undergoing gradual and visible changes with the emergence of China, slowdown in the US economy, European Union's independent policy assertion, Russia-US detachment, and increasing voices from across the world to create a polycentric world and financial system in which hegemonic capacities can be muted. The world is witnessing de-dollarisation attempts and ambitions, as well as the rise of digital or cryptocurrencies at an increasing pace today.
With Russia, China and EU leading the way in the process of de-dollarisation, it needs to be argued whether India, currently among the most dollarized countries (in invoicing), will take cue from the global trends and push towards de-dollarisation as well.
Why de-dollarisation?
The dominant role of dollar in the global economy provides US disproportionate amount of influence over other economies. As international trade needs a payment and financial system to take place, any nation in position to dictate the terms and policies over these systems can create disturbances in trade between other players in the system. This is how imposition of sanctions work in theory.
The US has for long used imposition of sanctions as a tool to achieve foreign policy and goals, which entails restricting access to US-led services in payment and financial transaction processing domains.
In recent years, several nations have started opposing the unilateral decisions taken by the US, a trend which accelerated under the former president Donald Trump's tenure. He withdrew US from the JCPOA deal between Iran and US, aimed at Iran's compliance with nuclear discipline and non-proliferation. Albeit US withdrawal, other signatories like EU, Russia, and China expressed discontent towards the unilateral stance by the US and stayed committed towards the deal and have desired for continued engagements with Iran in trade and aid.
Similarly, the sanctions imposed on Russia in the aftermath of the Crimean conflict in 2014 did not find the reverberations among allies to the extent that US had wanted. While EU members had switched to INSTEX (Instrument in Support of Trade Exchanges) which acts as a special-purpose vehicle to facilitate non-USD trade with Iran to avoid US sanctions, EU nations like Germany continue to have deep trade ties with Russia, and EU remains the largest investor as well the biggest trade partner for Russia, with trade taking place in euros, instead of dollars.
Further, despite the close US-EU relations, EU has started its own de-dollarization push. This became more explicit when earlier this year, EU announced plans to prioritize the euro as an international and reserved currency, in direct competition with dollar.
Trajectories of Russia, China, and EU's de-dollarisation push
Russia has emerged as the nation with the most vigorous policies oriented towards de-dollarization. In 2019, the then Russian Prime Minister Dmitry Medvedev had invited Russia's partners to cooperate towards a mechanism for switching to use of national currencies when it comes to transactions between the countries of the Shanghai Cooperation Organization (SCO). It must be noted that in Eurasian Economic Union (EAEU), which functions as a Russian-led trade bloc, more than 70 percent of the settlements are happening in national currencies. Further, in recent years, Russia has also switched to settlements in national currencies with India (for arms contracts) and the two traditionally strong defence partners are aiming at exploring technology as means for payment in national currencies.
Russia's push to detach itself from the US currency can also be seen in the transforming nature of Russia's foreign exchange reserves where Russia for the first time had more gold reserves than dollars according to the 2018 data (22 percent dollars, 23 percent gold, 33 percent Euros, 12 percent Yuan). As per the statement by Russian Finance Minister in 2021, Russia aims to hold 40 percent euro, 30 percent yuan, 20 percent gold and 5 percent each of Japanese yen and British pound. In comparison, China holds a significant amount of dollar denominated assets as forex reserves (50 to 60 percent) and has the US as its top export market with which trade takes place mostly in US dollars. Moreover, Russia has also led the push by creating its own financial messaging system- SPFS (The System for Transfer of Financial Messages) and a new national electronic payment system – Mir, which has witnessed an exponential rise in its use.
While China-Russia trade significantly depends on euros instead of their own national currencies (even though use of national currencies is slowly rising), instead of pushing the Chinese national currency Renminbi (RMB), Beijing is aiming towards establishing itself as the first nation to issue a sovereign digital currency, which would help China to engage in cross border payments without depending on the US financial systems. Thus, for China, digital currency seems to be the route towards countering the dollar dominance as well as to increase its own clout by leading the way for an alternate global financial system operating in digital currencies. It needs to be noted here that EU has succeeded in internationalizing the euro and this can be seen in the fact that EU-Russia trade as well as Russia-China trade occurs predominately in euros now.
Will India follow suit?
Indian economy's dynamic with dollar is different than other major economies in the world today. Unlike China or Russia (or EU and Japan), which hold dollars in significant amounts, India's reserve is not resulted by an export surplus. While others accumulate dollars from their earnings of trade surplus, India maintains a large forex reserve even though India imports less than it exports. In India's case, the dollar reserves come through infusion of Foreign Direct Investment (FDI) and Foreign Portfolio Investment (FPI), which reflects the confidence of foreign investors in India's growth prospects. However, accumulation of dollar reserves through this route (which helps in offsetting the current deficit faced in trade), India remains vulnerable to policy changes by other nations' monetary policies which are beyond India's own control. For instance, it has been often highlighted that a tightening of the US monetary policy leads to capital outflows (capital flight) from India, thus impacting India adversely.
New Dehi has resisted a de-dollarization push for long. Back in 2009, when Russia and China had started the push via BRIC mechanism (Brazil, Russia, India, China grouping), it was argued that New Delhi would not like to upset Washington, especially after the historic US-India civil nuclear agreement was signed just a year before in 2008 -for full civil nuclear cooperation between the two nations.
Further, currency convertibility is an important part of global commerce as it opens trade with other countries and allows a government to pay for goods and services in a currency that may not be the buyer's own. Non-convertible currency creates difficulties for participating in international market as the transactions take longer routes for processing (which in case of dollar transactions, is controlled by US systems).
Just like Chinese renminbi, Indian rupee is also not yet fully convertible at the exchange markets. While this means that India can control its burden of foreign debt, and inflow of capital for investment purposes in its economy, it also means an uneasy access to capital, less liquidity in financial market, and less business opportunities.
It can be argued that just like the case of China and Russia, India can also look towards having a digital currency in the near future, and some signs for this are already visible. India can also look towards having an increased share of euros and gold in its foreign exchange reserves, a method currently being used by both China and Russia.
Conclusion
An increasing number of voices are today pointing towards the arrival of the Asian age (or century). With China now being the leading economic power in the world, US economy on a slowdown, and emergence of an increasing polycentric structure in world economy, the dominance of dollar is bound to witness a shake-up. In order for global systems to remain in sync with the transforming economic order, structural changes like control over leading economic organisations (like IMF and World Bank) will become increasingly desirable.
With an increasing number of nations now looking towards digital currencies and considering a change in the mix of their foreign exchange reserves, a general trend is now visible even if it would not mean an end to dollar's dominance in the immediate future. As the oil and gas trade in international markets also start shifting from dollar, geopolitical balance of power is expected to witness a shift after decades of US dominance.
Major geopolitical players like China, Russia and EU have already started their journey to counter the dominance of dollar, and the strings of US influence on political decisions that come with it. According to Chinese media, Afghanistan's reconstruction after US-withdrawal can also accelerate the global de-dollarization push as nations like Saudi Arabia might look for establishing funds for assisting Afghanistan in non-dollar currencies. So, conflict areas highlight another avenue where de-dollarization push will find a testing arena in coming times.
India has several options for initiating its de-dollarization process. Starting from Russia-India transactions, trade with Iran, EAEU, BRICS and SCO members in national or digital currencies can also become a reality in near future. Considering India's present dollar dependence, whether US sees India's move towards de-dollarisation as a direct challenge to US-India relations, or accepts it as a shift in the global realities, has to be seen.
*Mahek Bhanu Marwaha is a master's student in Diplomacy, Law and Business program at the OP Jindal Global University, India. Her research interests revolve around Indian and Chinese foreign policies and trade relations.
Today's World Demands Sustainability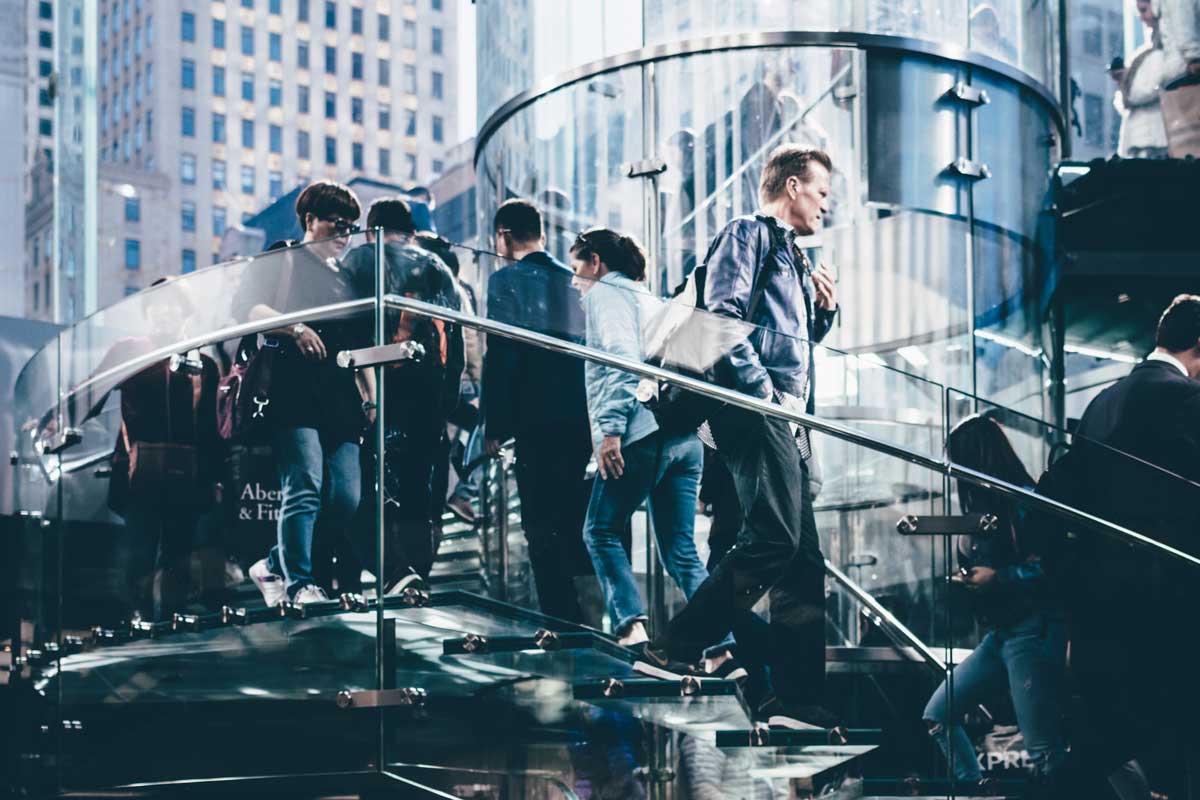 In the Brundtland Report, the United Nations defined sustainable development as development that satisfies current demands without jeopardising future generations' ability to meet their own. It is based on the assumption that resources are finite and should be used sparingly and wisely to guarantee that there is enough for future generations without lowering current living standards. A socially responsible society must prioritise environmental conservation and dynamic equilibrium in human and natural systems.
Pillars of Sustainability
Environmental, social, and economic pillars make up the concept of sustainability, which is sometimes known as profits, planet, and people informally. These are especially important in terms of corporate sustainability and company activities.
The most frequently discussed aspect is environmental protection. As part of a supply chain, it is concerned with reducing carbon footprints, water usage, non-decomposable packaging, and wasteful operations. These procedures can be both cost-effective and beneficial to the bottom line, as well as crucial for environmental sustainability.
Social development entails treating people fairly and ensuring that employees, stakeholders, and the society in which a business operates are treated responsibly, ethically, and sustainably. More responsive benefits, such as greater maternity and paternity benefits, flexible scheduling, and learning and development opportunities, could help achieve this. Businesses should, for example, utilise sustainable labour, which entails adequately compensated, mature employees who can work in a safe atmosphere.
Economic development is probably the most straightforward type of long-term sustainability. A firm must be successful and generate enough money to be economically sustainable in the long run. The difficulty with this type of sustainability is finding a balance. Rather than producing money at any cost, businesses should try to make money in a way that is consistent with other aspects of sustainability.
What can be done to quantify it?
The performance of the three basic principles as a whole, in particular a balanced treatment of all three, is used to assess sustainability. Although the Triple Bottom Line's three core concepts do not provide a measurement methodology in and of themselves, subsequent approaches of assessing sustainability have attempted to do so. Despite the fact that there is no official universal assessment of sustainability, several organisations are developing industry-specific methods and techniques to assess how social, environmental, and economic principles operate within a corporation.
What Impact Does Sustainability Have on Business?
Sustainability is becoming increasingly crucial for all businesses, regardless of industry. A sustainability strategy is considered necessary by 62 percent of executives today, and another 22 percent believe it will be in the future.
Simply expressed, sustainability is a business strategy for generating long-term value by considering how a company works in its environmental, social, and economic contexts. The concept behind sustainability is that establishing such measures promotes firm lifespan. Companies are realising the need to act on sustainability as expectations for corporate responsibility rise and transparency becomes more widespread.
Executives today face a complex and unprecedented confluence of social, environmental, market, and technology forces. This necessitates comprehensive, long-term management. Executives, on the other hand, are frequently hesitant to make sustainability a priority in their company's business plan, mistakenly believing that the costs exceed the advantages. Academic research and corporate experience, on the other hand, suggest the exact reverse.
Traditional business strategies prioritise shareholder value creation at the expense of other stakeholders. Sustainable companies are changing the corporate ecosystem by creating models that benefit all stakeholders, including employees, shareholders, supplier chains, civil society, and the environment. The concept of "creating shared value" was pioneered by Michel Porter and Mark Kramer, who argued that firms might generate economic value by recognising and addressing social issues that connect with their business. Much of the strategic value of sustainability stems from the requirement to communicate with and learn from important stakeholders on a regular basis. A corporation with a sustainability agenda is better positioned to foresee and react to economic, social, environmental, and regulatory changes as they happen through regular discussion with stakeholders and continuous iteration.
Moreover, Businesses can benefit from the Triple Bottom Line approach to running a firm in a variety of ways. Meeting UN environmental sustainability requirements is not only ethical and necessary, but it is also cost-effective and enables for a better business model. Furthermore, sustainability allows a company to recruit employees, owners, and consumers who are invested in and share the same values as the company's sustainability aims. As a result, the impact of sustainability on a company's reputation and income can be favourable
Why is Sustainability Important for Students
Sustainability is a comprehensive field that provides students and graduates with knowledge of almost every element of human life, from business to technology to the environment and social sciences. The essential skills with which a graduate leaves college or university are in high demand, especially in a modern society seeking to substantially reduce carbon emissions while also discovering and developing future technologies. Politics, economics, philosophy, and other social sciences, as well as the hard sciences, are all used to support sustainability.
As firms seek to comply with new legislation, many corporate occupations at the graduate level and above prioritise sustainability skills and environmental awareness. As a result, sustainability graduates will work in a variety of sectors, including civic planning, environmental consulting (both built and natural environments), agribusiness, non-profit management, corporate strategy, health evaluation and planning, and even law and decision-making. Entry-level occupations are on the rise, and bachelor's grads may expect more options and opportunities in the future years. Sustainability is one of the newest degree programmes, attempting to combine social science, civic engineering, and environmental science with future technology. When we hear the phrase "sustainability," we usually think of renewable energy sources, carbon reduction, environmental protection, and a strategy to keep our planet's delicate ecosystems in check. In a nutshell, sustainability aims to safeguard our natural environment, human and ecological health, while also encouraging innovation and ensuring that our way of life is not jeopardised
Even if you aren't studying environmental science, sustainability is an important topic to learn about. Sustainability is important for business majors to understand since it helps with customer appeal and Corporate Social Responsibility. Students studying agriculture, nutrition, and public health should concentrate on sustainability to understand how to feed a growing population nutritious and high-quality food. Majors in education pass on their knowledge of sustainability to the next generation, preparing them to lead change. Every major has a link to the environment
The Long Run
As people continue to live more sustainable lives as a result of the climate problem, there is a current drive towards sustainability as a more desirable focus for businesses. Positive climate impact across the entire value chain, improved influence on the environment, people, and atmosphere, and useful contribution into society will most likely be expected of businesses in the future. Companies will be held responsible for all parts of the industry, and any environmental damage or harmful emissions from production operations should be controlled or eliminated. In what is known as a 'circular economy,' it is also predicted that resources will be reused to accommodate the global growth in population. This transformation would allow one person's garbage to become another's resource, resulting in significant waste reduction and a more efficient supply chain.
As we approach the start of a new year, we're acutely aware of the growing urgency in the climate movement, as well as the need for action to catch up to ambition. Not only for researchers and policymakers, but for everyone—business executives, negotiators, and communicators—there is still much work to be done. We have a better chance of constructing a sustainable future if we can share what is working.
The Economic Conundrum of Pakistan
The State Bank of Pakistan (SBP) is due to convene on 20th September 2021. The Monetary policy Committee (MPC) will be announcing its policy rate after retaining it since March 2020. As the world deals with the uncertainty of the delta variant along with the dilemma between inflation and growth, it is a plenary to watch as Pakistani policymakers would join heads to decide the stance on the economic situation. However, the decision would be a tough one. Primarily because the mixed signals could either lead to burgeoning inflation and subsequent financial deterioration or they should guide the central bank to strangulate the growth prematurely. Either way, the policymakers would have to be cautious about the degree of inclination they lean to each side of the argument – economic contraction or growth with inflation.
A poll conducted by Topline Research shows that about 65% of the financial market participants expect status quo; the MPC to maintain the policy rate at 7% to further accommodate economic growth. Pakistan has barely mustered a 4% growth rate after the contraction of 0.4% last year. In this regard, Mr. Mustafa Mustansir, head of Research at Taurus Securities, stated: Visible signs of demand-side pressure are still quite weak. In another survey conducted by Policy Research Unit (PRU): a policy advisory board of the Federation of Pakistan Chamber of Commerce and Industry (FPCCI), 84% of the market participants believe there will be no change in the policy rate. The sentiment implies that the researchers and the business community don't expect a rate hike in this week's policy meeting.
However, the macroeconomic indicators paint a bleak picture for Pakistan's economy: warranting a tougher policy response. The external trade figures released by the Pakistan Bureau of Statistics (PBS) project a debilitating situation for the national exchequer. According to the data, Pakistan's trade deficit has increased to $7.5 billion in the first two months (July-August) of the fiscal year 2021-22. The deficit stands at $4.1 billion: 120% higher than the same period last year. Due to the accommodative policies implemented by the government of Pakistan, the trade deficit has already climbed 26% up to the annual target of $28.4 billion, set in the fiscal budget 2021-22. Despite excessive subsidies, the bi-monthly exports have only grown by 28% to stand at $4.6 billion. And while it is an increase of nearly a billion dollars compared to the same months in the preceding year, the imports have more than perforated the balance of payments.
During the July-August period, the imports have grown by a whopping 73% to stand at $12.1 billion: 22% of the annualized target. What's more worrisome is the fact that despite a free-float currency mechanism, the exports have failed to turn competitive in the global market. According to the data released by PBS, Pakistan's exports have dropped from their previous levels for three consecutive months. And despite a 39% net currency depreciation in the past three years, the exports continue to drift sluggish around the $2 billion/month mark. Yet, the imports are accelerating beyond expectation: clocking a 95% increase last month alone. Clearly, something is not working.
Moreover, while the forex reserves with the State Bank stand at a record high of around $20 billion, the rapid depreciation in the rupee is gradually damaging the financial viability of Pakistan. According to Mettis Global, a web-based financial data and analytics portal, the rupee recently slipped to its all-time low of 168.95 against the greenback. While the currency reserves are at their peak, the rupee continues its losing streak as the State bank has refrained from intervening in the forex market to artificially buoy the currency. Primarily because the IMF program stands contingent on letting the rupee float and find equilibrium. As a result, the rupee is touted to breach the 170 rupees against the US dollar mark by next month. The bankers around Pakistan have urged the State Bank for an intervention to put an end to "abnormal volatility in spite of increased reserves." However, an intervention seems highly unlikely as the SBP Governor, Dr. Reza Baqir, already warned regarding currency devaluation in the last policy meeting: citing supply constraints, debt repayments, and increased imports as primary reasons for the temporal slump.
Nonetheless, almost 10% of the market participants, according to the survey, expect a rate hike of 50 basis points in the policy rate to hedge against inflation. Furthermore, analysts at Topline Securities expect a hike of 25 basis points to counter "vulnerabilities in the current account and control inflationary pressures." Regardless of the prudent beliefs in the market, however, a few players actually believe that a rate cut of 50-100 basis points is plausible in the meeting. They argue that while the Consumer Price Index (CPI) – a national inflation measure – refuses to let down, the core inflation of Pakistan has dropped perpetually down to 6.3% in August. A stratum of the business community, therefore, also believes that the policy rate should be gradually brought down to 5% to match the regional dynamics.
I somehow find this notion ironic, as the government has already doled billions of dollars in subsidies, provided lucrative loans, and slashed taxes periodically. Yet, the exports have stayed relatively redundant. While it may not be the most effective time to hike the policy rate and tighten the monetary policy, in my opinion, a cut in the policy rate would be detrimental – catastrophic for the current account and incendiary for prevailing inflation.