The War for Raw Materials
The war for raw materials amounts to a reshuffling of the power relations among Western nations, on one hand, and the emerging and/or developing nations, on the other. The rise of China, BRICS, and the growing strength of the sovereign wealth funds of Arab nations, which are oil exporters, provides the evidence. Resources are powerful weapons in economic warfare, and everything suggests that the conflict will only intensify. The International Energy Agency estimates that world demand for energy will increase by 50% from now until 2030,especially owing to the growth of India and China. Ensuring ready procurement of materials, therefore, assumes crucial importance for nations. In 2007, the Committee on Critical Mineral Impacts of the U.S. Economy published a report with a list of eleven minerals that were particularly important for the leading industrial sectors of the U.S. Economy, due to their rarity and value. The list includes rhodium, used primarily in the manufacture of catalytic converters, which is particularly abundant in Russia but also in South Africa.
As guarantor of its national economy, every nation has, in fact, drawn up a list of the resources that it considers necessary and on which a significant number of current geo-economic conflicts depends.
As Liberalist logic goes, trade should produce closer and closer integration among the economic operators in various nations, which are linked less and less to specific reference territories, while reducing the risks of conflict and the role played by the nation at the same time.
This highly ideological vision is losing credibility. Territories have resisted and, along with them, the notion of control. The financial crisis that began in 2008 seriously undermined their citizens' trust in the market's capacity for self-regulation. The various factors that contribute to a nation's power include its possession and exploitation of the riches of its subsoil, sea bottoms, and arable land. In a world expected to reach a population of 9 billion by 2050,the logic of self-sufficiency or lesser dependence now drives nations to compete in guaranteeing their supply of raw materials more than ever before. Competition for the control of raw materials – which has never stopped structuring international relations – has demonstrated a particularly significant intensification in recent years. The surge in agricultural raw material prices triggered a wave of arable land-grabbing by foreign investors in 2008, predominant among which, the United States, China, Saudi Arabia, and Arab Emirates. Most of their purchases were made in the continents of Africa and Latin America, where – by no coincidence – 90% of the world's as-yet unutilized arable land is located. Appetites like these generate tension and rivalry. Hydrocarbons, of course, remain the center of strategic interests. After acquiring the possibility to intensely exploit its reserves of shale gas, the United States has become self-sufficient. As a result, its former supplier, Saudi Arabia, has witnessed a weakening of its bonds with the U.S., its protector against Iran. Its febrile behavior during the crises in Iraq and Syria is due in part to this evolution of international relations. The case of Greenland – whose oil reserves are now estimated as being half of those of Saudi Arabia –is also exemplary. Combined with the results of the referendum regarding autonomy (75% in favor), this new circumstance will now give greater force to the movement for independence as the larger powers are already jockeying for the best bargaining positions.
One sector that will apparently be particularly significant for international tensions in the future is that of mineral resources: more and more often nations with large mineral deposits are opting for state control. Well-known documented examples are offered by China, Russia, and Bolivia, and the list might soon include Madagascar, which, after being long subjected to crushing passive exploitation by foreign mining companies, announced in 2014 the creation of a public mining company to exploit its resources at a national level.
One vital mineral resource that is indispensable to aeronautics, given that it represents between 15 and 20% of the metal used in the construction of a modern airplane, is titanium. It is no wonder that the Boeing Company and the United Technologies Corporation have decided to stockpile it.
The world's leading titanium supplier is the Russian VSMPO group. Will these two American companies, whose decision was revealed last August, suffer retaliation in the context of the crisis in Ukraine? It must be recalled that U.S. law prohibits companies that work for its Defense Department from purchasing titanium abroad. However, the two groups produce for both the civil and the military sector.
In addition to Ukraine, another area of international tension created by resource grabbing is the China Seas, where the level of interdependence between the leading powers (South Korea, Japan, People's Republic of China, and Taiwan) is certainly growing, and in the opinion of Paul Tourret, Director of the Higher Institute of Maritime Economics, such a mesh of interests should have reduced the risk of conflict even if – as the expert himself seems to imply – the sharing of the same geo-economic interests is of little use in guaranteeing stability in the region.
The dispute between China and Japan over the Senkaku Islands that began in 2010 and flared up again in 2012 and 2013 even led Beijing to lower its exports of rare metals to Japan. This group of 17metals, whose leading producer is unquestionably China, is indispensible to the production of products with high-technological content, one of the mainstays of the Japanese economy. Acknowledging that this reduction in exports had effectively weakened its economy, Japan wasted no time in reacting: on March 13, 2012, supported by the U.S. and the EU, Japan denounced China to the WTO, which in fact reprimanded the conduct of the Chinese government. This did not prompt Beijing to change its tune, however. In addition to putting its faith in procedures at this level, Japan recently set up the Japan Oil, Gas and Metals National Corporation (JOGMEC) and funds it with 15 billion euros annually. The entity operates on three levels: supporting Japanese mining companies abroad (particularly in their purchases or entry into foreign company shareholding structures), providing a diplomatic channel in the stipulation of long-term contracts between nations, and supporting national research in the energy and mining sector. In 2012, Japan's Minister of Industry announced that new trading partners like Kazakhstan and Australia would help reduce its dependence on Chinese rare metals. The private sector supports the national effort: through its branches, auto manufacturer Toyota has become one of the prime investors in mining sectors in Canada and Australia as another way of weaning Japan from Chinese supplies. Nations take different approaches to the geo-economic problems posed by the procurement of metals and minerals. The first is to get back into the markets, which, as reported by certain experts, are impenetrable, fragmented, and do not offer sufficient information.
Some industrial societies resort to the expedient of financial insurance that guarantees the purchase of substances at a fixed price for a certain amount of time. However, this sometimes turns out to be a blunt instrument, however, given that nations often and willingly ignore the guarantees granted in defense of their own best interests. The second option nations take is when they become aware of the geopolitical necessities for territorial control and implement a long-term purchasing diversification strategy. Not all nations vaunt the same strategic prowess as Japan, however; Europe, in particular, demonstrates a deficit of awareness in this field.
The rising demand for metals and/or minerals stems from the arrival of a new tier of industrialized nations that includes China, India, and Brazil, which all have benefitted from the delocalization of certain European heavy industries and manufacturing companies.
In the end, future tensions regarding the availability of certain materials entail the question of national security in procuring the resources indispensible to strategic industry chains (nuclear, defense, aeronautics, electronics, the automobile sector, etc.). Nature has permitted the creation of monopolies over certain resources: China supplies 93% of the world's magnesium and 90% of its antimony. Brazil meets 90% of the international demand for niobium, while the U.S. provides 88% of its beryllium. In order to hedge the risk of economic dependence on the holders of these raw materials, other world powers have already laid out specific strategies to ensure themselves resources deemed strategic by establishing closer diplomatic relations with the nations that have what they need. The United States, Russia, and China have implemented policies for stockpile management and flow control while taking steps to secure production areas, especially through the purchase of mineral deposits and companies operating there. The volume of investments for the mining of rare substances in Greece has grown since 2014. At the start of the same year, the NBC news network revealed that the government's scientific agency, the U.S. Geological Survey, had conducted an aerial study of the soil in Afghanistan in 2006 that permitted the mapping of the mineral resources that the nation possesses in abundance. The American researchers estimated quantities of 2.2 billion tons of ferrous material, 1.4 million tons of rare materials (such as lanthanum, neodymium, and cerium), also aluminum, gold, zinc, mercury, and lithium. The crisis in the Ukraine has allegedly driven Russia to seriously consider the idea of establishing a rare materials cartel with China, with Russia having the largest holdings after China. Unlike most others, however, Russia has deposits of all 17such materials. Therefore, Russia would have every reason to exploit these resources, also bearing in mind that Chinese production in this sector is instead currently tailing off, obliging Beijing to import them. Russia's idea of closer links to China is also fed by its desire for retaliation against the United States and the European Union.
Owing to their use in industrial processes, the so-called platinoids or platinum group metals (PGM) are the object of much contention among the world's industrial powers owing to their use in industrial processes. Utilized not only in traditional petrochemical, arms, aeronautic, medical, and agrifood sectors and costume jewelry, they are also crucial to the telecommunications and information technology industries, especially in the production of cell phones and computers. Palladium, for example, is used in nearly every type of electronic device, primarily as a part of high-performance capacitors or microchips. Ruthenium and platinum instead play important roles in increasing data storage capacity on hard disks but also in producing liquid crystal displays. Platinum is also the key component of various types of fuel cell. Associated with rhodium (diesel vehicles), it plays a key role in the production of the catalytic converters that reduce exhaust gas toxicity.
In addition to their growing importance in a variety of industrial processes, these materials are rare and concentrated in only a few specific geographical areas in which a sort of semi-monopoly is held, such as South Africa and Zimbabwe. Southern Africa's platinum-rich areas have become authentic theaters of national and international battle for the control of these materials that often degenerate into armed struggle. The fact is that no alternatives to their use have yet been found.
Competition between Anglo˗American, the world's leading producer of PGM, and Asian, primarily Chinese competitors, in Zimbabwe's Grand Dyke mines, is just one episode in an economic war of much wider scope. This battle is part of the long-term duel between Western nations and China for the control of Africa's strategic resources that began with the fall of Mobutu in the Congo. After gaining control of a considerable part of the Central African Copperbelt that contains over half of the world's reserves and mines for cobalt, an indispensable element in the production of electric batteries, China is making a similar attempt to corner the world's supply of platinum, an essential metal for oil refineries that is mined above all in Angola.
Zimbabwe's PGM are essential for China, which possesses only 1.1%of the world's reserves, and play a dual role in ensuring its economic security by enabling it to set up its own complete petrochemical production chain, in this way gaining independence from Anglo˗American suppliers and by allowing Beijing to produce the catalytic converters it needs to reduce air pollution, a campaign that has turned into a national priority now that China has become the largest motor vehicle market in the world. It therefore comes as no surprise that PGM refining constituted the pivotal role of the agreement signed between China, Angola, and Zimbabwe in 2009.
This agreement poses a threat to Anglo˗American, which had until then had held a monopoly over Zimbabwe's PGM mining. The British company continues to control the deposits in Southern Africa, which are more abundant than those of Zimbabwe, but those of the latter are distinguished in a way that makes them almost unique in their rare combination of both platinum and palladium, the two most highly desired PGM in the world.
This loss of part of the Zimbabwe reserves might spell the future end of the worldwide control of the PGM market by the Anglo˗American company, which has been the leading economic operator in Southern Africa for around two centuries.
Political instability and insecurity reign in the part of Africa that runs from Merensky Rift to Grand Dyke, where local political leaders wage wars in their attempts to gain control of the income derived from platinoid sales, basing their right to do so on their past as "freedom fighters". In Zimbabwe, this operation is conducted by the former hero of the nation's independence, Robert Mugabe, who adopts nationalistic, anti-imperialist rhetoric to accuse foreign companies of implementing neo-colonialism policies with support from Great Britain. He goes on to claim that the Anglo-American company has stoked political opposition against him, abetted by both the United States and the European Union. The leader of the opposition movement is Morgan Tsvangirai, formerly a company employee.
Robert Mugabe's use of nationalist rhetoric to instrumentalize the question of international monopoly over the nation's economy had served to both masquerade his less than exalting results in running the country and to sidestep demands for more political freedom. The fact that Mugabe's nationalism amounted to mere rhetoric is clear from his scarcely coherent political conduct: following a hike in mineral product prices, in 2007 he proposed an Empowerment and Indigenization Bill for the economy in general and the mining sector in particular, and had it passed. Just one year later, Mugabe sold the mineral rights to an American hedge fund in exchange for a loan of around one hundred million dollars, which he then used to finance his election campaign. He proceeded in the same way in privatizing a mineral deposit that had become public property after he had previously expropriated it from Anglo˗American.
In short, Mugabe uses the nation's mineral resources as if they were an automatic teller machine for the funding of his own political career. Also in South Africa, the ruling class that had come to power on the merits of its struggle against the previous apartheid regime has since displayed remarkable nonchalance in channeling the nation's mineral wealth to its own advantage by stipulating agreements with foreign multinationals.
The massacre by police of miners in Marikana striking for higher wages in 2012 demonstrates the degree to which the miracle of South Africa is only a mirage for a large part of the nation's black population.
Turkey's financial crisis raises questions about China's debt-driven development model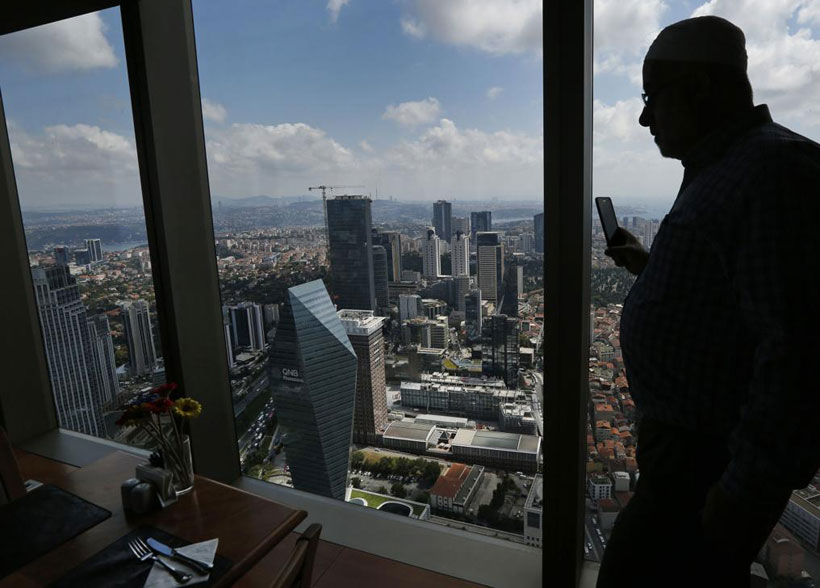 Financial injections by Qatar and possibly China may resolve Turkey's immediate economic crisis, aggravated by a politics-driven trade war with the United States, but are unlikely to resolve the country's structural problems, fuelled by President Recep Tayyip Erdogan's counterintuitive interest rate theories.
The latest crisis in Turkey's boom-bust economy raises questions about a development model in which countries like China and Turkey witness moves towards populist rule of one man who encourages massive borrowing to drive economic growth.
It's a model minus the one-man rule that could be repeated in Pakistan as newly sworn-in prime minister Imran Khan, confronted with a financial crisis, decides whether to turn to the International Monetary Fund (IMF) or rely on China and Saudi Arabia for relief.
Pakistan, like Turkey, has over the years frequently knocked on the IMF's doors, failing to have turned crisis into an opportunity for sustained restructuring and reform of the economy. Pakistan could in the next weeks be turning to the IMF for the 13th time, Turkey, another serial returnee, has been there 18 times.
In Turkey and China, the debt-driven approach sparked remarkable economic growth with living standards being significantly boosted and huge numbers of people being lifted out of poverty. Yet, both countries with Turkey more exposed, given its greater vulnerability to the swings and sensitivities of international financial markets, are witnessing the limitations of the approach.
So are, countries along China's Belt and Road, including Pakistan, that leaped head over shoulder into the funding opportunities made available to them and now see themselves locked into debt traps that in the case of Sri Lanka and Djibouti have forced them to effectively turn over to China control of critical national infrastructure or like Laos that have become almost wholly dependent on China because it owns the bulk of their unsustainable debt.
The fact that China may be more prepared to deal with the downside of debt-driven development does little to make its model sustainable or for that matter one that other countries would want to emulate unabridged and has sent some like Malaysia and Myanmar scrambling to resolve or avert an economic crisis.
Malaysian Prime Minister Mahathir Mohamad is in China after suspending US$20 billion worth of Beijing-linked infrastructure contracts, including a high-speed rail line to Singapore, concluded by his predecessor, Najib Razak, who is fighting corruption charges.
Mr. Mahathir won elections in May on a campaign that asserted that Mr. Razak had ceded sovereignty to China by agreeing to Chinese investments that failed to benefit the country and threaten to drown it in debt.
Myanmar is negotiating a significant scaling back of a Chinese-funded port project on the Bay of Bengal from one that would cost US$ 7.3 billion to a more modest development that would cost US$1.3 billion in a bid to avoid shouldering an unsustainable debt.
Debt-driven growth could also prove to be a double-edged sword for China itself even if it is far less dependent than others on imports, does not run a chronic trade deficit, and doesn't have to borrow heavily in dollars.
With more than half the increase in global debt over the past decade having been issued as domestic loans in China, China's risk, said Ruchir Sharma, Morgan Stanley's Chief Global Strategist and head of Emerging Markets Equity, is capital fleeing to benefit from higher interest rates abroad.
"Right now Chinese can earn the same interest rates in the United States for a lot less risk, so the motivation to flee is high, and will grow more intense as the Fed raises rates further," Mr. Sharma said referring to the US Federal Reserve.
Mr. Erdogan has charged that the United States abetted by traitors and foreigners are waging economic warfare against Turkey, using a strong dollar as "the bullets, cannonballs and missiles."
Rejecting economic theory and wisdom, Mr. Erdogan has sought for years to fight an alleged 'interest rate lobby' that includes an ever-expanding number of financiers and foreign powers seeking to drive Turkish interest rates artificially high to damage the economy by insisting that low interest rates and borrowing costs would contain price hikes.
In doing so, he is harking back to an approach that was popular in Latin America in the 1960s and 1970s that may not be wholly wrong but similarly may also not be universally applicable.
The European Bank for Reconstruction and Development (EBRD) warned late last year that Turkey's "gross external financing needs to cover the current account deficit and external debt repayments due within a year are estimated at around 25 per cent of GDP in 2017, leaving the country exposed to global liquidity conditions."
With two international credit rating agencies reducing Turkish debt to junk status in the wake of Turkey's economically fought disputes with the United States, the government risks its access to foreign credits being curtailed, which could force it to extract more money from ordinary Turks through increased taxes. That in turn would raise the spectre of recession.
"Turkey's troubles are homegrown, and the economic war against it is a figment of Mr. Erdogan's conspiratorial imagination. But he does have a point about the impact of a surging dollar, which has a long history of inflicting damage on developing nations," Mr. Sharma said.
Nevertheless, as The Wall Street Journal concluded, the vulnerability of Turkey's debt-driven growth was such that it only took two tweets by US President Donald J. Trump announcing sanctions against two Turkish ministers and the doubling of some tariffs to accelerate the Turkish lira's tailspin.
Mr. Erdogan may not immediately draw the same conclusion, but it is certainly one that is likely to serve as a cautionary note for countries that see debt, whether domestic or associated with China's infrastructure-driven Belt and Road initiative, as a main driver of growth.
3 trends that can stimulate small business growth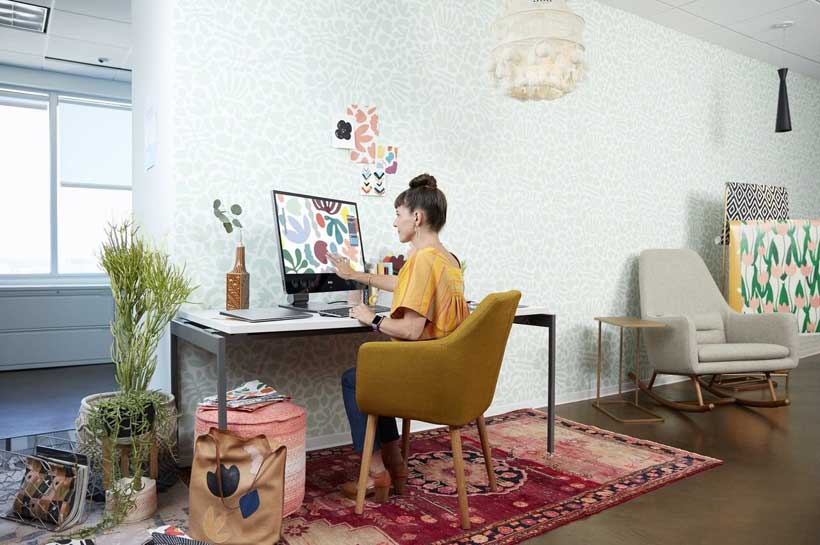 Small businesses are far more influential than most people may realize.
That influence is felt well beyond Main Street. Small businesses make up 99.7 percent of all businesses in the U.S., and these firms employ nearly half (48 percent) the workforce, according to the 2018 Small Business Profile compiled by the U.S. Small Business Administration.
In addition, take a look at recent trends and developments in technology. It's clear that these changes can give entrepreneurs that extra leverage to scale up. Here are three to consider.
Big companies have big opportunities for small firms
Back in the 20th century, a large company would get things done in this very straightforward way. Wherever there was a need, they hired someone directly to perform that task, whether it was a driver or an accountant.
Under today's leaner models, these big companies are finding it's much more efficient to partner with other firms to fulfill certain needs. According to Deloitte, 31 percent of IT services have been outsourced, as well as 32 percent of human resources. This increasing acceptance of outsourcing is a huge growth opportunity for small businesses owners.
For example, Amazon recently announced it is actively seeking and helping entrepreneurs who are willing to deliver packages as their contractors. The mega retailer will even go as far as helping with startup costs so long as these smaller firms deliver their packages. Landing a contract with a big corporation is a significant milestone for any company, but starting out with that lucrative contract is sure to let these startups hit the ground running.
Better connections for greater flexibility
When today's entrepreneur has a new role to fill, they're not confined to the talent pool in their immediate community. Because we now have the tools and connectivity to work from anywhere, a business owner can expand the search across multiple states!
What's more, these flexible, work from anywhere options can give business owners the inspiration to do things differently. Having greater collaboration means having access to more options to fit specific needs.
For example, what is the very nature of being a small business owner? It's dealing with a fluctuating volume of work. Tapping into the talent pool of freelancers to work on these specific, short-term tasks and projects is easier than ever, because for a segment of workers, freelancing is increasingly becoming a way of life. Freelancers currently make up 36 percent of the workforce, according to a study from Upwork. And, if trends maintain, most Americans will be freelancers by 2027.
Thanks to remote options with easy access to talent, small businesses can easily set up temporary or ongoing as-needed work arrangements. When you partner with Dell for your computing needs, you'll get the expert help and support so you can set up the perfect flexible workspace system.
More automation brings better efficiencies
Without a doubt, new technology works in favor of small businesses and entrepreneurs because they have many tools at their disposal to automate labor intensive processes, be more productive and cut costs. For example, entrepreneurs can use software to process client payments and even set up automated payments, saving hours and costs associated with collecting, processing and reconciling under the traditional paper check payment system. That translates into a more efficient billing department that can spend more time focused on complex issues.
Let Dell equip your small business with the right tech tools, tailor made for your venture and backed with support, so you can focus on running your business.
Transitioning from least developed country status: Are countries better off?
The Least Developed Countries (LDCs) are an internationally defined group of highly vulnerable and structurally constrained economies with extreme levels of poverty. Since the category was created in 1971, on the basis of selected vulnerability indicators, only five countries have graduated and the number of LDCs has doubled.  One would intuitively have thought that graduation from LDC status would be something that all LDCs would want to achieve since it seems to suggest that transitioning countries are likely to benefit from increased economic growth, improved human development and reduced susceptibility to natural disasters and trade shocks.
However, when countries graduate they lose international support measures (ISMs) provided by the international community. There is no established institutional mechanism for the phasing out of LDC country-specific benefits. As a result, entities such as the World Bank and the International Monetary Fund may not always be able to support a country's smooth transition process.
Currently, 14 out of 53 members of the Commonwealth are classified as LDCs and the number is likely to reduce as Bangladesh, Solomon Islands and Vanuatu transition from LDC status by 2021. The three criteria used to assess LDC transition are: Economic Vulnerability Index (EVI), Human Assets Index (HAI) and Gross National Income per capita (GNI).  Many of the forthcoming LDC graduates will transition based only on their GNI.  This GNI level is normally set at US $ 1,230 but if the GNI reaches twice this level at US $ 2,460 a country can graduate.
So what's the issue?  A recent Commonwealth – Trade Hot Topic publication confirms that most countries graduate only on the basis of their GNI, some of which have not attained significant improvements in human development (HAI) and even more of which fall below the graduation threshold for economic development due to persistent vulnerabilities (EVI).  This latter aspect raises the question as to whether transitioning countries will, actually, be better off after they graduate.
Given the loss of ISMs and the persistent economic vulnerabilities of many LDCs, it is no surprise that some countries are actually seeking to delay graduation, Kiribati and Tuvalu being two such Commonwealth countries despite easily surpassing twice the GNI threshold for graduation.
How is it possible that a country can achieve economic growth but not have appreciable improvements in resilience to economic vulnerability?  Based on a statistical analysis discussed in the Trade Hot Topic paper, a regression model, based on all forty-seven LDCs, was produced.  The model revealed that there was no statistically significant relationship between economic vulnerability and gross national income per capita.  The analysis was repeated just for Commonwealth countries and similar results were obtained.
Most importantly, analysis revealed that there was a positive relationship between GNI and EVI. In other words, increases in wealth (using GNI as a proxy) is likely to result in an increase in economic vulnerability.  This latter result is counterintuitive since one would expect more wealth to result in less economic vulnerability.
So what's the take away?
The statistical results do not necessarily imply that improving the factors affecting economic vulnerability cannot result in improvements to economic prosperity.  It does suggest, however, that either insufficient efforts have gone into effecting such improvements or that there are natural limits to the extent to which such improvements can be effected.
One thing is clear, the multilateral lending agencies should revisit the removal of measures supporting climate change or other vulnerabilities for LDCs on graduation, since the empirical evidence suggests that countries could fall back into LDC status or stagnate and be unable to achieve sustainable development. Whilst transitioning from LDC status should be desirable, it should not be an end in itself. Rather than to transition and remain extremely vulnerable, countries should be resistant to such change or continue to receive more targeted support until vulnerabilities are reduced to more acceptable levels.
What are your thoughts?