Over 10,000 Refugees Resettled in UK Under Flagship Scheme
The United Kingdom is more than halfway towards meeting its commitment to resettle 20,000 people by 2020 through the Vulnerable Persons Resettlement Scheme (VPRS), according to new figures revealed yesterday (22/10).
The latest quarterly Home Office immigration statistics show that 10,538 refugees have been resettled under the VPRS – one of the largest global resettlement programmes – since it began.
The VPRS is just one of the ways in which the UK is helping to resettle refugees. In 2017, a total of 6,212 people were resettled in the UK – a 19 per cent increase from 2016 – with 4,832 of these people coming through the VPRS. Some 539 people arrived under the Vulnerable Children's Resettlement Scheme (VCRS), which will resettle up to 3,000 at-risk children and their families from the Middle East and North Africa region by 2020. The latest figures take the total number of children that the UK has provided asylum or an alternative form of protection to since the start of 2010 to 28,000.
Earlier this week, UK Home Secretary Amber Rudd visited a refugee camp in Lebanon, meeting families who have fled the war in Syria and speaking to officials from the UN Refugee Agency (UNHCR) who are working closely with the Home Office to resettle families to the UK.
"As a country we can be proud that we are over half way towards honouring our commitment of resettling 20,000 of the most vulnerable refugees who have fled Syria by 2020 so they can rebuild their lives here in safety," Rudd said. "Nearly half are children and more people are arriving every month."
"This week I went to Lebanon to see for myself the human impact of the Syrian conflict and talk to refugees about the challenges they face. I met a family who is due to be resettled in the UK and heard first-hand how important the resettlement scheme is and how it helps individuals, who have fled danger and conflict, to rebuild their lives. We are welcoming and supporting some of the most vulnerable refugees and I am grateful to all of the local authorities, charities and other organizations that have made it possible," the Home Secretary added.
The VPRS is a joint scheme between the Home Office, the Department for International Development and the Ministry of Housing, Communities and Local Government.
The UK works closely with UNHCR; IOM, the UN Migration Agency; and partners on the VPRS to provide life-saving solutions for the refugees most in need of protection, including people requiring urgent medical treatment, survivors of violence and torture, and women and children at risk.
"The UK has embarked on an impressive upscaling of the VPRS in a short period, setting in place structures to welcome highly vulnerable refugees and allowing them to gradually stand on their own feet again," said UNHCR's UK Representative Gonzalo Vargas Llosa.
"Collaboration between the central Government, local and devolved authorities and service providers has been commendable. I've been up and down the country meeting refugee families and local communities, and the strong support for this programme and refugee integration generally is something the UK should be proud of."
IOM facilitates pre-departure health assessments, cultural orientation and travel for refugees going to the UK. IOM also supports national and local governments to develop integration programmes as part of a holistic migration management strategy.
"The UK has achieved a significant milestone for the VPRS by resettling over half of the 20,000 committed to be resettled by 2020," said IOM UK Chief of Mission Dipti Pardeshi. "The generosity and welcome shown by the UK government and the British people to those resettled is commendable."
"Today, less than one per cent of refugees worldwide have been resettled and the need continues to be dire. Resettlement cannot be viewed as a one-off effort. Countries must step up to resettle more refugees and to view this as part of a holistic process to help vulnerable refugees rebuild their lives."
The UK's resettlement schemes are just some of the ways the Government is supporting vulnerable children and adults who have fled danger and conflict. The UK remains the second largest donor in humanitarian assistance and has pledged £2.46 billion in UK aid to Syria and the neighbouring countries, its largest ever response to a single humanitarian crisis.
"I cannot wait to move to the UK," says 11-year-old Shahed.  Most of her life has been overshadowed by the conflict in Syria. Last week her family arrived at the IOM offices in Beirut, Lebanon for the final preparations to resettle to the UK.
A big smile stretches across her face. She understands that this is an opportunity for a new beginning for her family, and Shahed's plans are already in full swing.
"I want to study and one day be able to teach Maths, Geography or Philosophy. I also want to help other people."
Shahed and her family will resettle to the UK under the Vulnerable Persons Resettlement Scheme that has provided an opportunity for over 10,000 refugees to rebuild their lives since 2015.
Since 2012, across Syria and the region, the UK has provided at least 26 million food rations, 9.8 million relief packages, 10.3 million medical consultations and 8.3 million vaccines.
Source: IOM
ADB Ranked First on Aid Transparency among Development Organizations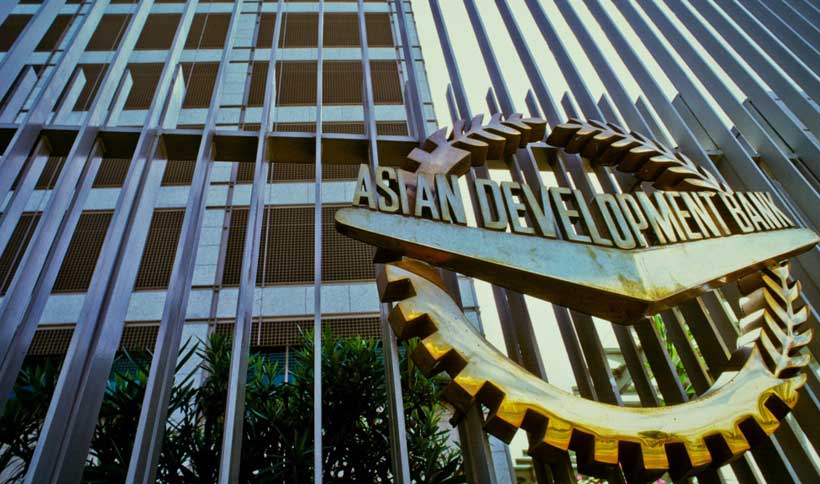 The Asian Development Bank (ADB) ranked first in the 2018 Aid Transparency Index (ATI), an independent measurement of aid transparency spearheaded by British nongovernment organization Publish What You Fund, launched today at the Brookings Institution in Washington, D.C.
This is the first time that ADB ranked No. 1 in the ATI, which had its pilot run in 2011.  From a score of 84.9% in the 2016 ATI, ADB's score improved to 98.6% in the 2018 ATI.
Out of 45 of the world's leading development organizations, ADB and six other organizations—the United Nations Development Programme, UK Department for International Development, African Development Bank, Millennium Challenge Corporation, World Bank-International Development Association, and Inter-American Development Bank—were classified in the top category of "very good" or with a score of at least 80%.
"I am proud of the progress that ADB has made since the last Aid Transparency Index," said ADB President Mr. Takehiko Nakao. "This reflects a cross-organizational commitment, including at the highest level, to improving the quality of our open data. Transparency is a critical aspect of effective development work and we are glad to be at the forefront of it."
The 2018 ATI report took note of the "unprecedented amounts of timely aid and development data [that] are available in an open and comparable format" and highlighted that ADB is one of "only two organizations publishing all index indicators in the ATI standard, making their information fully open and comparable."
ADB has been working to improve the disclosure of its aid data in terms of quality and scope. Starting 2016, ADB has been reviewing its available information, shepherded by a dedicated team of staff from various ADB departments who are ensuring adherence to standards.
Climate-friendly initiatives and actions essential for tourism
The Secretary-General of the World Tourism Organization (UNWTO), Zurab Pololikashvili, called for the tourism sector to take more action to combat climate change and biodiversity loss during the 30th joint meeting of its Commissions for South Asia and Asia-Pacific in Fiji (18-20 June 2018).
Adding his voice to that of the host country, Mr. Pololikashvili advocated for stronger partnerships and incentives for governments, businesses and crucially tourists themselves to make a difference in climate action efforts. He also made clear that sound policies must be built upon accurate evidence, requiring the tourism sector to better measure its impact on sustainability – while acknowledging progress has been made in this regard, including UNWTO's development of a statistical framework to measure sustainable tourism.
The remarks were made as part of a regional seminar on how tourism impacts upon sustainable development efforts in the region and globally, held as part of the meeting in the Fijian city of Nadi. The seminar featured deep dialogue on how tourism policies, partnerships and investments can tackle climate change and biodiversity loss.
This was the first Joint Commission meeting held in a Pacific island nation. The meeting and seminar highlighted the need for developing island countries to collaborate on actionable policies, with measurable results, to address climate change and biodiversity protection within the tourism sector. UNWTO also pledged to raise further awareness of climate change's impacts and effects on tourism through capacity building and educational opportunities.
"This is the perfect place to have this conversation on climate change, as Fiji continues to lead the efforts on climate resilience and sustainability not only within the country but in the entire region. This was also demonstrated during the Global Climate Summit COP 23, when the Government of Fiji committed to the development of sustainable tourism as a tool to tackle climate change", said Mr. Pololikashvili.
ADB Hosts High-Level Green Climate Fund Delegation to Forge Strategic Relationship
Asian Development Bank (ADB) President Mr. Takehiko Nakao met with Green Climate Fund (GCF) Executive Director Mr. Howard Bamsey and members of his senior management team. Concluding GCF's 2-day visit to ADB headquarters in Manila, Mr. Nakao and Mr. Bamsey agreed to the importance of concessional climate finance to ADB's developing member countries through strengthening strategic cooperation between ADB and GCF.
Mr. Nakao appreciated GCF's progress in project approvals over the past 2.5 years while building up the organization and its policy frameworks. GCF is on its way to becoming an important source of climate finance for developing countries, with 76 projects and $3.7 billion in commitments with accredited entities including MDBs, UN agencies, direct access (national agencies), and private sector entities. ADB was the first among multilateral development banks (MDBs) to be accredited by GCF.
ADB currently has six approved projects totaling $265 million in cofinancing from GCF. Three projects receiving a total of $75 million in GCF grants are located in the Pacific, including an Urban Water Supply and Wastewater Management Project in Fiji and Sustainable and Climate Resilient Connectivity for Nauru—both adaptation projects—as well as the Pacific Islands Renewable Energy Investment Program with its first sub-project in Cooks Islands. The Ulaanbaatar Green Affordable Housing and Resilient Urban Renewal Project supports adaptation and mitigation actions in Mongolia, with $145 million in GCF grant and loan financing. In Cambodia, GCF supports ADB's Climate-Friendly Agribusiness Value Chains Sector Project ($40 million in grants and loans), which has both adaptation and mitigation aspects. In Tajikistan, the $5 million GCF grant for the Institutional Development of the State Agency for Hydrometeorology will enable adaptation.
Two additional ADB projects will be considered by GCF at its board meeting in July 2018—the South Tarawa Water Supply Project in Kiribati and the Tonga Renewable Energy Project, with a total of $60 million in grants proposed to GCF.
During the meeting, Mr. Nakao and Mr. Bamsey discussed how ADB and GCF can work together to further streamline the approval and implementation processes based on the accreditation master agreement between ADB and GCF.
The GCF's visit took place days after the release of MDBs' latest joint report on climate financing, which showed a 7-year high of $35.2 billion in 2017, up 28% from the previous year. ADB's climate investments from its own resources reached $4.5 billion ($3.6 billion in mitigation and $930 million in adaptation) last year, a 21% increase from 2016. This is in line with ADB's commitment to double annual climate financing to $6 billion by 2020. In addition, ADB raised a total of $696 million in climate finance from external sources, bringing the total to $5.2 billion in 2017.
Tackling climate change, building climate and disaster resilience, and enhancing environmental sustainability is one of ADB's seven priorities under its proposed new Strategy 2030, scheduled to be approved in July 2018.
ADB's climate work is now guided by the Climate Change Operational Framework 2017–2030. The framework provides broad direction and guidance for enhancing resilience and strengthening climate actions in ADB's operations and business processes, including scaling up finance for its developing member countries.