Over 10,000 Refugees Resettled in UK Under Flagship Scheme
The United Kingdom is more than halfway towards meeting its commitment to resettle 20,000 people by 2020 through the Vulnerable Persons Resettlement Scheme (VPRS), according to new figures revealed yesterday (22/10).
The latest quarterly Home Office immigration statistics show that 10,538 refugees have been resettled under the VPRS – one of the largest global resettlement programmes – since it began.
The VPRS is just one of the ways in which the UK is helping to resettle refugees. In 2017, a total of 6,212 people were resettled in the UK – a 19 per cent increase from 2016 – with 4,832 of these people coming through the VPRS. Some 539 people arrived under the Vulnerable Children's Resettlement Scheme (VCRS), which will resettle up to 3,000 at-risk children and their families from the Middle East and North Africa region by 2020. The latest figures take the total number of children that the UK has provided asylum or an alternative form of protection to since the start of 2010 to 28,000.
Earlier this week, UK Home Secretary Amber Rudd visited a refugee camp in Lebanon, meeting families who have fled the war in Syria and speaking to officials from the UN Refugee Agency (UNHCR) who are working closely with the Home Office to resettle families to the UK.
"As a country we can be proud that we are over half way towards honouring our commitment of resettling 20,000 of the most vulnerable refugees who have fled Syria by 2020 so they can rebuild their lives here in safety," Rudd said. "Nearly half are children and more people are arriving every month."
"This week I went to Lebanon to see for myself the human impact of the Syrian conflict and talk to refugees about the challenges they face. I met a family who is due to be resettled in the UK and heard first-hand how important the resettlement scheme is and how it helps individuals, who have fled danger and conflict, to rebuild their lives. We are welcoming and supporting some of the most vulnerable refugees and I am grateful to all of the local authorities, charities and other organizations that have made it possible," the Home Secretary added.
The VPRS is a joint scheme between the Home Office, the Department for International Development and the Ministry of Housing, Communities and Local Government.
The UK works closely with UNHCR; IOM, the UN Migration Agency; and partners on the VPRS to provide life-saving solutions for the refugees most in need of protection, including people requiring urgent medical treatment, survivors of violence and torture, and women and children at risk.
"The UK has embarked on an impressive upscaling of the VPRS in a short period, setting in place structures to welcome highly vulnerable refugees and allowing them to gradually stand on their own feet again," said UNHCR's UK Representative Gonzalo Vargas Llosa.
"Collaboration between the central Government, local and devolved authorities and service providers has been commendable. I've been up and down the country meeting refugee families and local communities, and the strong support for this programme and refugee integration generally is something the UK should be proud of."
IOM facilitates pre-departure health assessments, cultural orientation and travel for refugees going to the UK. IOM also supports national and local governments to develop integration programmes as part of a holistic migration management strategy.
"The UK has achieved a significant milestone for the VPRS by resettling over half of the 20,000 committed to be resettled by 2020," said IOM UK Chief of Mission Dipti Pardeshi. "The generosity and welcome shown by the UK government and the British people to those resettled is commendable."
"Today, less than one per cent of refugees worldwide have been resettled and the need continues to be dire. Resettlement cannot be viewed as a one-off effort. Countries must step up to resettle more refugees and to view this as part of a holistic process to help vulnerable refugees rebuild their lives."
The UK's resettlement schemes are just some of the ways the Government is supporting vulnerable children and adults who have fled danger and conflict. The UK remains the second largest donor in humanitarian assistance and has pledged £2.46 billion in UK aid to Syria and the neighbouring countries, its largest ever response to a single humanitarian crisis.
"I cannot wait to move to the UK," says 11-year-old Shahed.  Most of her life has been overshadowed by the conflict in Syria. Last week her family arrived at the IOM offices in Beirut, Lebanon for the final preparations to resettle to the UK.
A big smile stretches across her face. She understands that this is an opportunity for a new beginning for her family, and Shahed's plans are already in full swing.
"I want to study and one day be able to teach Maths, Geography or Philosophy. I also want to help other people."
Shahed and her family will resettle to the UK under the Vulnerable Persons Resettlement Scheme that has provided an opportunity for over 10,000 refugees to rebuild their lives since 2015.
Since 2012, across Syria and the region, the UK has provided at least 26 million food rations, 9.8 million relief packages, 10.3 million medical consultations and 8.3 million vaccines.
Source: IOM
No pathway to reach the Paris Agreement's 1.5˚C goal without the G20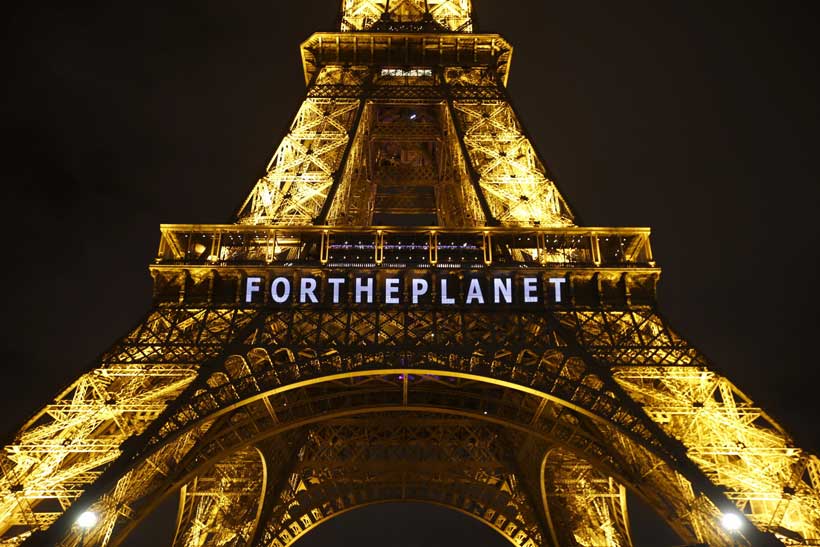 "The world urgently needs a clear and unambiguous commitment to the 1.5 degree goal of the Paris Agreement from all G20 nations", António Guterres said on Sunday after the Group failed to agree on the wording of key climate change commitments during their recent Ministerial Meeting on Environment, Climate and Energy.
"There is no pathway to this goal without the leadership of the G20. This signal is desperately needed by the billions of people already on the frontlines of the climate crisis and by markets, investors and industry who require certainty that a net zero climate resilient future is inevitable", the Secretary General urged in a statement.
The UN chief reminded that science indicates that to meet that 'ambitious, yet achievable goal', the world must achieve carbon neutrality before 2050 and cut dangerous greenhouse gas emissions by 45 % by 2030 from 2010 levels. "But we are way off track", he warned.
The world needs the G20 to deliver
With less than 100 days left before the 2021 United Nations Climate Conference COP 26, a pivotal meeting that will be held in Glasgow at the end of October, António Guterres urged all G20 and other leaders to commit to net zero by mid-century, present more ambitious 2030 national climate plans and deliver on concrete policies and actions aligned with a net zero future.
These include no new coal after 2021, phasing out fossil fuel subsidies and agreeing to a minimum international carbon pricing floor as proposed by the International Monetary Fund (IMF).
"The G7 and other developed countries must also deliver on a credible solidarity package of support for developing countries including meeting the US$100 billion goal, increasing adaptation and resilience support to at least 50% of total climate finance and getting public and multilateral development banks to significantly align their climate portfolios to meet the needs of developing countries", he highlighted.
The UN Chief informed that he intends to use the opportunity of the upcoming UN General Assembly high-level session to bring leaders together to reach a political understanding on these critical elements of the 'package' needed for Glasgow.
A setback for Glasgow
The G20 ministers, which met in Naples, Italy on July 23-25, couldn't agree to a common language on two disputed issues related to phasing out coal and the 1.5-degree goal, which now will have to be discussed at the G20 summit in Rome in October, just one day before the COP 26 starts.
Economic Recovery Plans Essential to Delivering Inclusive and Green Growth
EU member states must ensure careful and efficient implementation of economic recovery plans that support inclusion and growth to bounce back from the worst impacts of the COVID-19 pandemic, says a new World Bank report.
The World Bank's latest EU Regular Economic Report – entitledInclusive Growth at a Crossroads – finds that the unprecedented and exceptional policy response of governments and EU institutions has cushioned the worst impacts on employment and income. However, the pandemic has exposed and exacerbated deep-seated inequalities, halting progress in multiple areas including gender equality and income convergence across the EU member states. A further three to five million people in the EU today are estimated to be 'at risk of poverty,' based on national thresholds benchmarked before the crisis.
The report highlights that effective recovery programs can reinforce progress on the green and digital transitions underway across the region. With the crisis continuing to unfold, government support schemes and the rollout of vaccines in a timely manner will remain essential to bolstering the resilience of firms, workers, and households. Given the longevity of the crisis and the impact on the most vulnerable, many governments have opted to extend the duration of support throughout 2021.
"A green, digital and inclusive transition is possible if economic policy is increasingly geared towards reforms and investment in education, health and sustainable infrastructure," said Gallina A. Vincelette, Director for the European Union Countries at the World Bank.
With an output contraction of 6.1 percent in 2020, the COVID-19 pandemic has triggered the sharpest peacetime recession in the EU. Governments will need to ensure targeted and active labor market policies are in place to support an inclusive recovery. The report highlights that special attention should be given to already vulnerable workers such as youth, the self-employed, and those in informal employment. These groups are more likely to face employment adjustments during the crisis and may face longer spells of unemployment or periods outside the labor force.
Women have been disproportionately impacted by work disruptions during the pandemic, particularly in the sectors facing the worst effects of the crisis. This was also highlighted in the 2020 Regular Economic Report produced by the World Bank, which found that at least one in five women will face difficulty returning to work compared to one in ten men. It has been harder for women to resume work due to the sectors and occupations that they are working in and because of the additional care burdens that have fallen disproportionately on their shoulders – a manifestation of increasing inequities in home environments.
"As recovery takes hold, it will be important for carefully targeted and coordinated policy support to continue to mitigate the impact of the crisis, with measures increasingly targeted towards vulnerable households and viable firms. Policy makers will also need to strike a balance between helping those that need it most, while enhancing the productivity of the economy and keeping debt at manageable levels," added Vincelette.
World Bank's Regional Action in Europe and Central Asia
To date, the World Bank has committed more than $1.7 billion to help emerging economies in Europe and Central Asia mitigate the impacts of COVID-19. Since April 2020, around $866 million has been approved through new emergency response (MPA/Vaccines) projects. In addition, up to $904 million is being reallocated, used, or made available from existing projects and lending, including additional financing, to help countries with their COVID-19 response.
The World Bank's Global Economic Prospects suggests that growth will be strong but uneven in 2021. The global economy is set to expand 5.6 percent—its strongest post-recession pace in 80 years. The recovery largely reflects sharp rebounds in some major economies.
COVAX and World Bank to Accelerate Vaccine Access for Developing Countries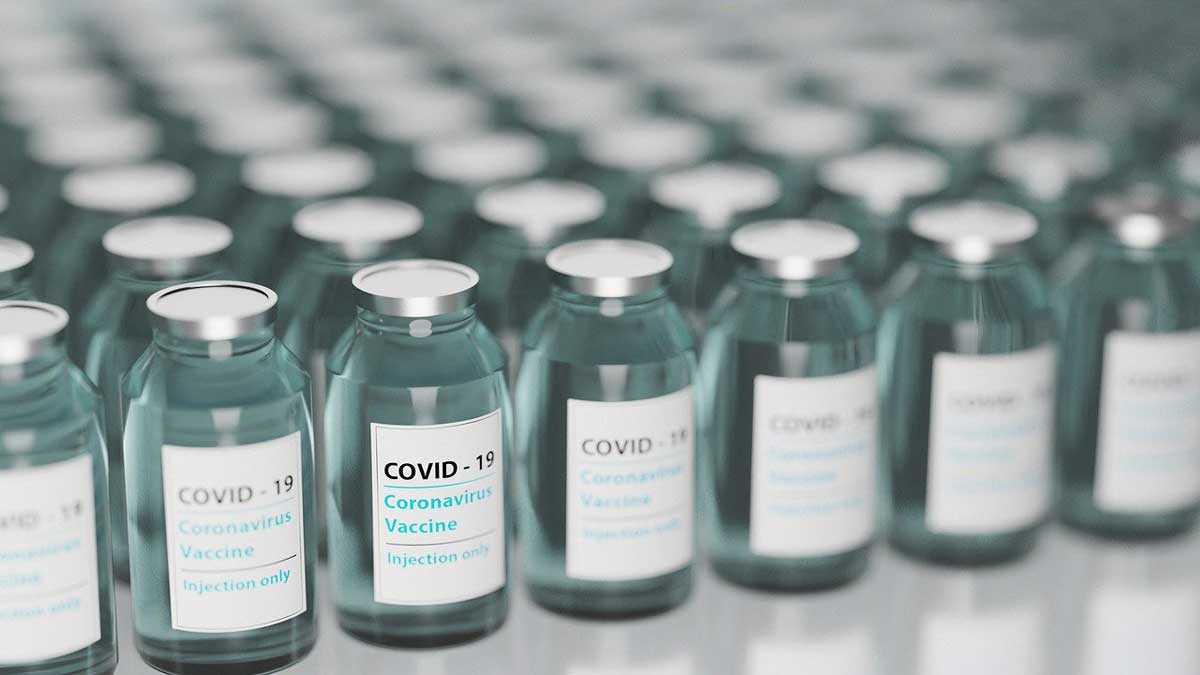 COVAX and the World Bank will accelerate COVID-19 vaccine supply for developing countries through a new financing mechanism that builds on Gavi's newly designed AMC cost-sharing arrangement. This allows AMC countries to purchase doses beyond the fully donor-subsidized doses they are already receiving from COVAX.
COVAX will now be able to make advance purchases from vaccine manufacturers based on aggregated demand across countries, using financing from the World Bank and other multilateral development banks. Participating developing countries will have greater visibility of available vaccines, quantities available, and future delivery schedules, enabling them to secure doses earlier, and prepare and implement vaccination plans more effectively.
"This important and timely financing mechanism, made possible now by the World Bank and Gavi teaming up on the AMC cost-sharing arrangement, will allow COVAX to unlock additional doses for low- and middle-income countries," said Dr. Seth Berkley, CEO, Gavi, the Vaccine Alliance. "As we move beyond initial targets and work to support countries' efforts to protect increasingly large portions of their populations, World Bank financing will help us advance further towards our goal of bringing COVID-19 under control."
The scalable mechanism brings together COVAX's ability to negotiate advance purchase agreements with vaccine manufacturers with the World Bank's ability to provide predictable financing to countries for vaccine purchase, deployment and broader health systems investments. The new mechanism will mitigate risks and uncertainties in country demand and financing ability.
"Accessing vaccines remains the single greatest challenge that developing countries face in protecting their people from the health, social, and economic impacts of the COVID-19 pandemic," said World Bank Group President David Malpass. "This mechanism will enable new supplies and allow countries to speed up the purchase of vaccines. It will also provide transparency about vaccine availability, prices, and delivery schedules. This is crucial information as governments implement their vaccination plans."
Countries with approved World Bank vaccine projects that confirm the purchase of additional doses through COVAX will agree with COVAX on the number of doses of a specific vaccine as well as related windows of delivery. On receiving a request from the country, the World Bank will provide COVAX a payment confirmation, allowing COVAX to make advance purchases of large amounts of vaccine doses with manufacturers at competitive prices.
Under the cost-sharing arrangement for AMC countries (92 low- and middle-income countries), COVAX plans to make available up to 430 million additional doses, or enough to fully vaccinate 250 million people, for delivery between late 2021 and mid-2022. There will be several supply offerings where countries will have the opportunity to select and commit to procuring specific vaccines that align with their preferences.
COVAX is co-led by the Coalition for Epidemic Preparedness Innovations (CEPI), Gavi, the Vaccine Alliance and the World Health Organization (WHO). The World Bank and COVAX will work in partnership with UNICEF and the PAHO Revolving Fund as key implementing partners to ensure safe vaccine delivery and supply of materials such as syringes, safety boxes and other items essential for vaccination campaigns.