World Bank Supports Young Digital Entrepreneurs in Botswana
Digital ecosystems and entrepreneurs are essential to innovation and development in Africa. With support from the World Bank, the Botswana Business Angels Network and the Global Entrepreneurship Network in Botswana brought together local entrepreneurs and global thought leaders to share knowledge and strengthen the operating environment for digital entrepreneurs in the country.
The workshop built upon the recent XL Africa competition, a pan-African acceleration program to find the 20 most promising digital start-ups in Africa and demonstrate that Africa can produce world-class digital entrepreneurial talent.
"The World Bank supported today's event to help ensure that Botswana's digital entrepreneurs are able to learn lessons from other ecosystems across Africa," said Xavier Furtado, World Bank Country Representative for Botswana. "We hope that, over time, this can help address Botswana's pressing youth unemployment challenge while also contributing to national economic diversification."  
Through relevant case studies, participants were exposed to methods and tools to help accelerate digital entrepreneurship. With a supportive and dynamic ecosystem, local digital technology companies can spread new technologies across Botswana and abroad.
"Today's event indicates that supporting Africa's next generation of entrepreneurs and investors requires a thriving and connected entrepreneurial ecosystem," said Mooketsi Bennedict Tekere, Founder of Ngwana Enterprises. "Over time, we hope that the digital ecosystem will attract and link digital startups, more mature entrepreneurs, and impact entrepreneurs from Botswana with potential investors across the continent and beyond."
GHG emissions from pyrolysis are nine times higher than in mechanical recycling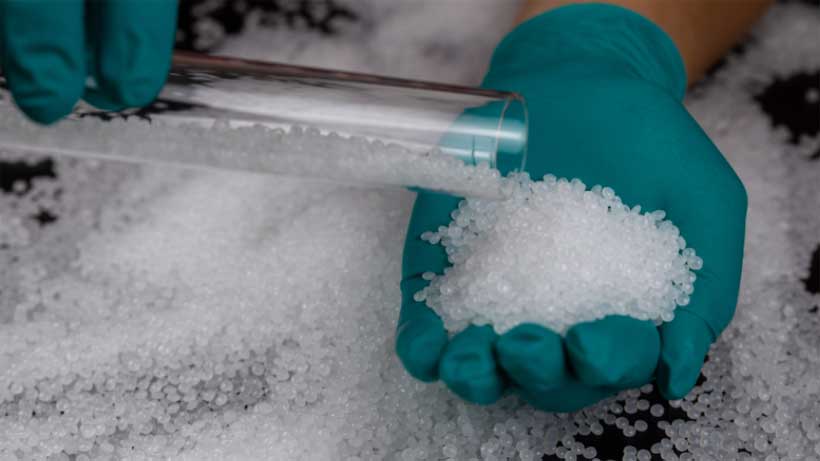 New study published today by Zero Waste Europe (ZWE) finds that greenhouse gas emissions from pyrolysis of plastic packaging are nine times higher than that of mechanical recycling. The "Climate impact of pyrolysis of waste plastic packaging in comparison with reuse and mechanical recycling" study is based on the estimated future recycling content targets in plastic packaging.
BACKGROUND: In the context of the revision of the Packaging and Packaging Waste Directive (PPWD), the European Commission (EC) assigned the independent consultancy Eunomia to consider the possible introduction of recycled content targets for plastic packaging by 2030. Based on the estimated future recycling content targets in plastic packaging, Eunomia determined to recycle quantities that must come as outputs from chemical recycling or mechanical recycling. Chemical recycling, in this case, means thermo-chemical (i.e. pyrolysis) recycling.
With this study, commissioned by ZWE and Rethink Plastic alliance to Öko-Institut, we calculated the impact of Eunomia's proposed scenario regarding greenhouse gas (GHG) emissions and carbon loss. The study compares seven scenarios to meet the projected recycled content target by 2030, and puts them into perspective with the Paris Agreement commitments to limit global warming to 1.5 degrees Celsius.
The study found that:
Pyrolysis GHG emissions are nine times higher than those in mechanical recycling – in all scenarios considered over 75% of greenhouse gas emissions are attributable to chemical recycling;
Over half of the carbon content of plastic is lost in the pyrolysis process and has to be replaced by new plastic;
Mechanical recycling must be prioritised over pyrolysis wherever possible – shifting 30% of the production attributed to chemical recycling by Eunomia to mechanical recycling would reduce GHG emissions by 31%;
Combining shit to more mechanical recycling together with a reduction of 20% of packaging would result in a 45% reduction of GHG emissions compared to the "chemical recycling scenario".
Combining mechanical and chemical recycling to transform plastic waste into recyclate avoids the GHG emissions associated with the use of primary plastic.

ZWE's Chemical Recycling and Plastic-to-Fuel Policy Officer, Lauriane Veillard says: "The revision of the PPWD should serve as a lever to make the packaging sector more circular and be in line with European climate commitments to limit Global Warming to 1.5 Degrees Celsius. There are other ways than pyrolysis for contact-sensitive materials. The climate impact of the managing pathways should be considered when setting targets. The revision is the opportunity to rethink the overall volume and the use we make of plastic packaging."
With this in mind, ZWE urges the European Commission (EC) to consider the reports' findings in the upcoming revision of the PPWD and to:
Introduce legal safeguards to prioritise mechanical recycling over pyrolysis;
Consider the climate impact of different recycling technologies when settings targets for recycled content;
Incentivise measures such as design for recycling and innovations along the plastic packaging value chain to facilitate mechanical recycling.
Lauriane Veillard adds: "If we are serious about achieving net-zero emission economy, mechanical recycling must be preferred over pyrolysis. However, this cannot be achieved unless legal safeguards as part of the P&PWD revision are introduced to prioritise mechanical processes for recycling packaging waste complemented with ambitious prevention and reuse targets".
Rwanda: Boosting Exports Through Technology, Innovation, and Trade in Services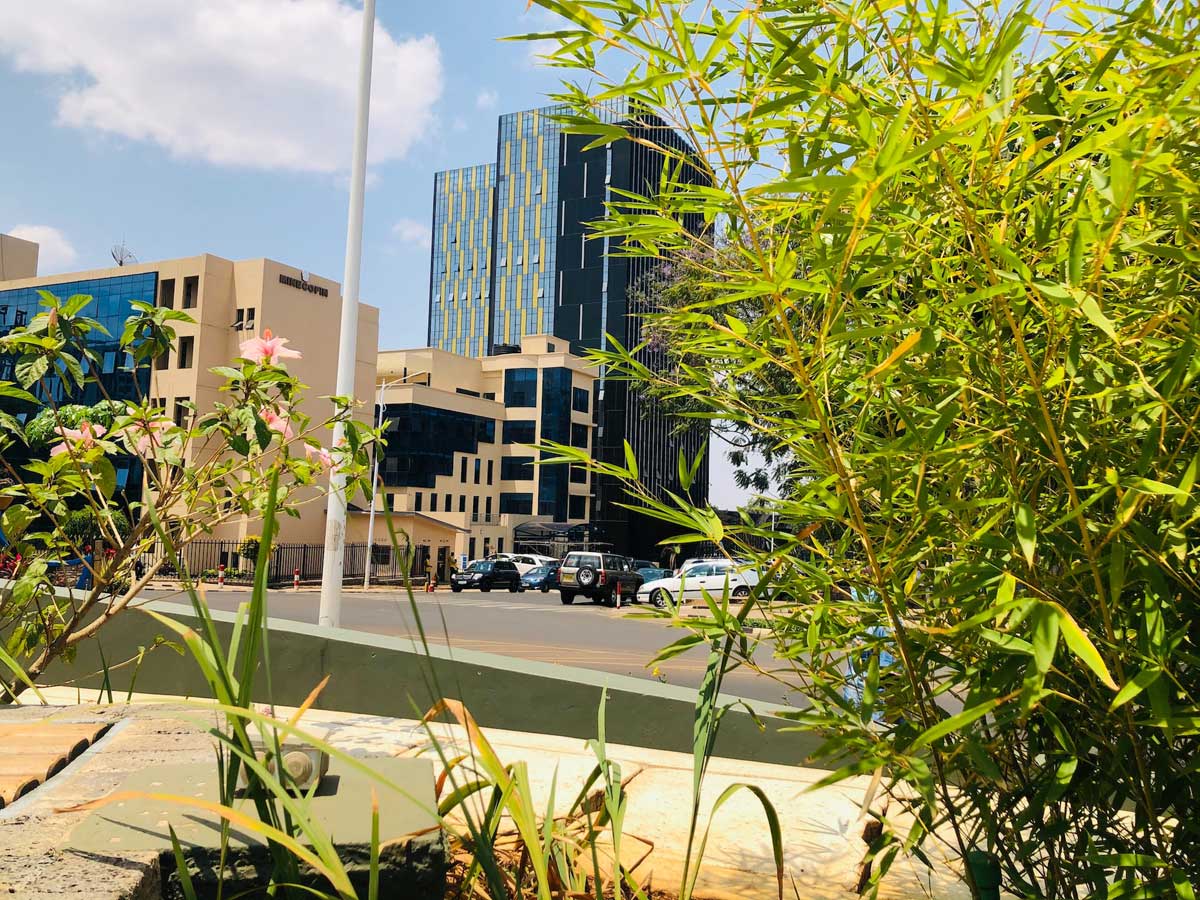 Released today, the new Rwanda Economic Update finds that, after a strong economic recovery last year, Rwandan GDP growth is expected to be moderate in 2022 due, in part, to the effects of the war in Ukraine and the persistent risk of the COVID-19 pandemic in major economies.
According to the 19th edition of the Rwanda Economic Update (REU19) titled Boosting Exports Through Technology, Innovation, and Trade in Services, GDP growth is projected at 6% for 2022, after reaching 11% in 2021. Inflation continues to mount as increases in international commodity prices and the disruption of global supply chains have led to substantial increase in energy, transport, and food prices.
"The mounting inflation in Rwanda, which comes at the time when employment has not yet recovered to its pre-pandemic level, has the potential to undo hard-won achievements in terms of poverty reduction and human capital development. Government interventions to protect the most vulnerable, building on the country's social safety nets continue to be critical," said Rolande Pryce, World Bank Country Manager for Rwanda.
In its special focus on trade, the report gives an insight into Rwanda's export performance. The REU19 notes that Rwandan firms have increased their participation in international trade (particularly in services) over the last decade, to levels exceeding that of regional and continental peers. Discussing the main drivers of trade performance, the report highlights that securing a certification for an international quality standard, such as the International Organization for Standardization (ISO) certificate, is a critical factor in facilitating firms' participation in international trade. Firms with ISO certification are 36% more likely to be exporters. However, this remains a major challenge for Rwanda as only 3% of Rwandan firms had obtained ISO certification in 2019.
The REU19 also shows a significant correlation between the adoption of e-commerce in Rwanda and the participation in international trade and noted its limited use by Rwandan firms.
"The strong link between e-commerce and exporting, and the lack of information regarding foreign markets regularly cited by firms in Rwanda, suggests investment in internet infrastructure can provide isolated enterprises, such as those in rural and underdeveloped urban areas, low-cost connectivity to markets and customers, and increase local firms' participation in international trade," said Calvin Djiofack, World Bank Country Economist .
According to the REU19, Rwanda has placed great emphasis on services development to raise employment, income, and export earnings. Yet, the country is facing a skills deficit that, if not addressed, will constrain potential growth for high-skill services exports.
One of the measures the report recommends to boost openness to trade in services, is for Rwanda to address its skills shortage in the short-run by recognizing qualifications of regional professionals, and abolishing work-permit regimes for them.
Lavrov: Russia had 'no choice' but to launch 'special military operation' in Ukraine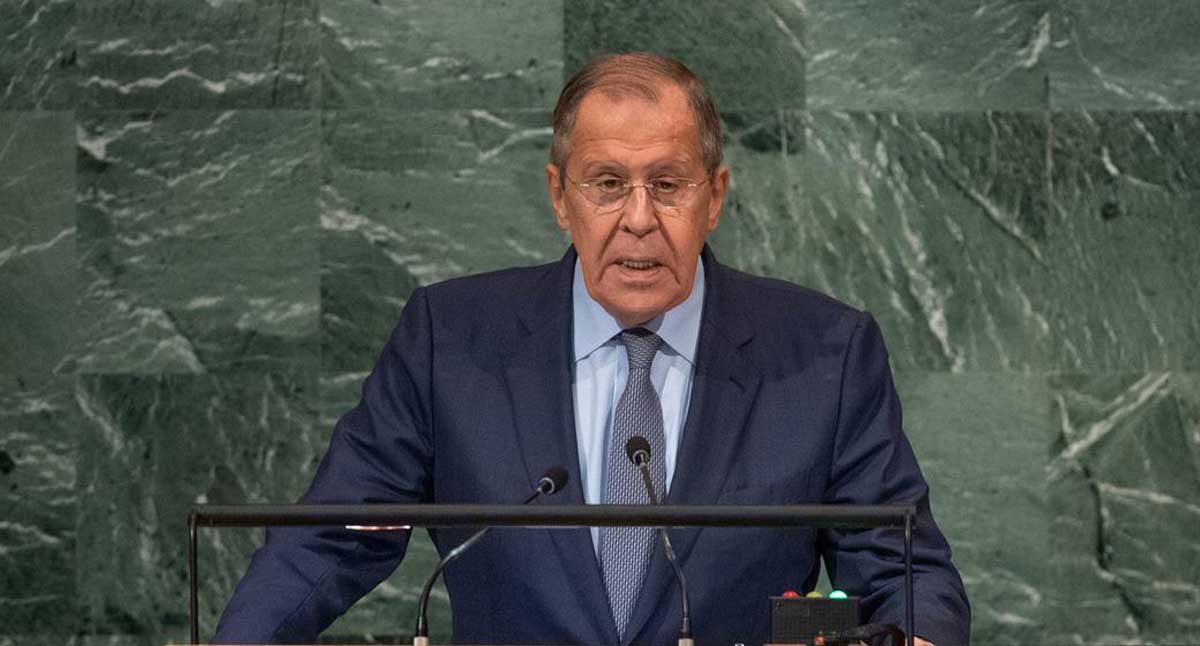 Faced with the "inability" of Western countries to negotiate and the Ukrainian Government's "war against its own people" in the east, Russia had "no choice" but to launch what the Government refers to as its special military operation, Foreign Minister Sergey Lavrov told the UN General Assembly on Saturday.
The operation launched on 24 February had been carried out to protect Russians living in Ukraine's Donetsk and Luhansk regions, and eliminate threats to Russian security, said Mr. Lavrov, that the EU and United States-led NATO military alliance had consistently created in the territory, since what he described as the "bloody coup" by the current "Kyiv regime", in 2014.
"I am convinced that any sovereign, self-respecting State would do the same in our stead, which understands its responsibility to its own people."
'Throwing a fit'
Mr. Lavrov accused the West of "throwing a fit" over this weekend's referenda being conducted in the Donbas and other Russian-controlled areas on becoming a part of the Russian Federation, countering that people there were simply following an order from Kyiv, to "get out and to go to Russia".
The Russian Foreign Minister said the crises surrounding the war were growing, and the international situation was rapidly deteriorating, but instead of having an honest dialogue and searching for compromise, the West was "undermining confidence in international institutions" and encouraging negative tendencies within the United Nations as well.
He said the United States was trying to turn the whole world into its "backyard", and together with its partners, punishing dissenters from its world view, through what he called "illegal unilateral sanctions" which violate the UN Charter, and hurt poor citizens in poorer countries, targeting their medicines, vaccines and food imports.
'Provocations'
Attempts by the US to impose dividing lines, telling nations "you're either with us or against us", meant that instead of "honest dialogue" there was instead "disinformation, crude staging, and provocations".
He praised the UN Secretary-General for mobilizing efforts to overcome the global food and energy crisis fuelled by the war but blamed the West for economic mismanagement in the pandemic, claiming that sanctions against his country amounted to an "economic war against Russia."
He praised the Black Sea Grain Initiative to free up food and fertilizer from Ukraine, and Russia, to alleviate price inflation and supply, but said the poorest countries were still not benefitting, and again criticized the US and EU for not fully removing "obstacles" to Russian exports he said were trapped in European ports.
'Russophobia' claim
Mr. Lavrov told the Assembly that there was now a "crusade by the West against the objectionables", with NATO seeing Russia as simply a threat to its domination of the region and beyond.
Furthermore, Russophobia, he said, had reached unprecedented proportions, with Western powers making no secret of their ambition to militarily defeat Russia, and try to "destroy and fracture Russia…What they want to do is to remove from the global map, a geopolitical entity, which has become all too independent."
He warned countries beyond Europe and North America, that the Western alliance, in an effort to impose its will, was seeking to expand influence and hegemony further into Asia, South America, and Africa, and ended his remarks by quoting the hugely influential and charismatic second UN Secretary-General, Dag Hammarskjöld:
Save humanity from hell
"The UN wasn't created to take mankind to paradise, but rather to save humanity from hell. These are very topical words. They call upon us, to understand our individual and collective responsibility for creating conditions for a peaceful and harmonious development for our future generations, and everyone needs to show political will for that."
Ending his speech on a conciliatory note, and a nod to a brighter future for multilateralism, he said he was convinced that the stability of the world order could be ensured, by returning to "the origins of UN diplomacy", based on the key principle of "sovereign equality of States".