What is common between Finland, Estonia, Hungary, and the Republic of Mordovia?
In 2007, Saransk, Mordovia, the 1st Festival of the Finno-Ugric Peoples was hosted by President Vladimir Putin of Russia, and visited by Finnish President, TarjaHalonen, and Hungarian Prime Minister, Ferenc Gyurcsány. There are about 200 nationalities live in Russia and 13 of them are Finno-Ugric people. The nations that communicate in Finno-Ugric languages live in Finland, Estonia, Russia and Hungary. However, the nationalities have not lost their desire to share their cultural and historical heritage. The festival that was opened 10 years ago established the cultural development of Finno-Ugric peoples. Numerous festivals, events, shows and conferences that focused on protection its common traditions and pass them on to future generations were organized by the Finno-Ugric nations in Estonia, Finland, Hungary and russian regions for these years.
Interesting fact, The Mordovians are divided into two main ethnic subgroups and three further subgroups. The Erzya and Moksha are the main groups:
The Erzya or Erzyans, (Erzya: Эрзят/Erzyat), speakers of the Erzya language. Less than half of the Erzyans live in the autonomous republic of Mordovia, Russian Federation, SuraRiver and Volga River.
The Moksha or Mokshans, (Moksha: Мокшет/Mokshet), speakers of the Moksha language. Less than half of the Moksha population live in the autonomous republic of Mordovia, Russian Federation, in the basin of the Volga River.
Only 1/3 of all Mordovian live in Mordovia, the rest are scattered over the Russia as well as Far East, Armenia,Europe and USA.
5 top destinations to visit Mordovia
The Stepan Erzya Museum of Fine Arts is one of the major cultural centers of the Republic. The museum contains the works of the great sculptor, as well as collections of the folk artist of Mordovia F. Sychkov and Academician of Portrait-painting I. Makarov.
The Museum and ethnographic complex «Mordovian Podvorie» was opened in 2012  Here is a wooden house with national interior design and picturesque yard entourage: household outbuildings, Russian sauna, old farm tools. The restaurant «Mordovian Podvorie» is situated on the territory of the village. It presents the dishes of Mordovian and Russian cuisine.
The Museum of Mordovian Folk Culture was opened in 1999. The museum funds have over 3000 exhibits. Visitors can see Mordovian folk clothing, ceramics, icons, household utensils, as well as the products of folk art craftsmen
The St. John the Teologian Makarovsky Mostery was founded as a churchyard in 1702 by the landowner Makar Artemyevitch Polyansky on his own land. The historical part of the monastery, the Makarovsky churchyard, represents an architectural ensemble in baroque of 18th century.
State Natural reserve of  P.G. Smidovich is the area of untouched nature occupies 32,142 hectares. It is located in the far north-west of Mordovia. The reserve is one of the oldest in Russia. The reserve offers the services of the Museum of Nature, cordons "Pavlovsk" and "Inorsky", nature trails "Understanding the nature reserve" and "observation of the animals".
The host of the World Cup 2018
Four group stage games of the world Cup FIFA 2018 in Russia will be held on 45-thousand stadium "arena Mordovia". According to the designers, the shape and color of the "Mordovia Arena" symbolize the sun!
DiscoverEU: 15,000 travel passes up for grabs to explore the EU this summer
Applicants must be 18 years old on 1 July 2018, EU citizens and prepared to travel this summer.
As of tomorrow (12:00 CEST) until 26 June, (12:00 CEST) young people can apply for a ticket giving them the opportunity to discover their continent from July 2018 until the end of October 2018. DiscoverEU will enable them to better understand Europe's diversity, enjoy its cultural richness, make new friends and get a sense of their European identity.Commissioner for Education, Culture, Youth and Sport, Tibor Navracsics, said: "DiscoverEU offers an excellent opportunity to young people to explore Europe through a personal journey in a way that no book or documentary can. I am confident that this experience will make a positive change – for the young people participating and for the communities they visit. What we are launching tomorrow is an opportunity for 15,000 unforgettable European stories, to be followed by many more later this year and beyond."
Under this new EU initiative, young people will be able to travel as individuals or as a group of maximum five people. As a general rule they will be travelling by rail. However, to ensurewide access across the continent, participants can, in special cases, use alternative transport modes, such as buses or ferries, or, exceptionally, planes. This will ensure that young people living in remote areas or on islands part of the EU also have a chance to take part. As 2018 is the European Year of Cultural Heritage, those traveling will have the chance to participate in the many events that are being organised all over Europe.
How to apply
Applicants will need to provide their personal data as well as details about the trip they are planning to make. They will also need to complete a 5-question quiz, linked to the 2018 European Year of Cultural Heritage, EU initiatives targeting young people and the upcoming European Parliament elections. Finally, they will need to answer an additional question on how many young people they think will apply for this initiative. The replies will allow the European Commission to select the applicants. Once this is done, participants need to start travelling between 9 July and 30 September 2018. They can travel for up to 30 days and can visit up to 4 foreign destinations.
Background
With a budget of €12 million in 2018, DiscoverEU is expected to give at least 20,000 young people the opportunity to travel around Europe this year. Every EU Member State has been allocated a number of travel passes, based on the share of its country's population compared to the overall population of the European Union. The first application round, launched tomorrow, will allow at least 15,000 recipients to explore their continent. A second application round with at least 5,000 tickets will take place in autumn 2018. The European Commission intends to develop the initiative and has therefore included it in its proposal for the next Erasmus programme. If the European Parliament and the Council agree to the proposal, an additional 1.5 million 18 year olds are expected to be able to travel between 2021 and 2027, supported by a budget of €700 million.
DiscoverEU is an EU initiative based on a proposal from the European Parliament, which secured its funding for 2018 through a Preparatory Action. The initiative focuses on young people turning 18, as this marks a major step to adulthood.
The European Commission would like to hear from the young travellers and will encourage them to share their experiences and adventures. That is why, once selected, the participants will be part of the DiscoverEU community and become ambassadors of the initiative. They will be invited to report back on their travel experiences, for example through social media tools like Instagram, Facebook and Twitter, or by providing a presentation at their school or their local community.
Why world travelers are going cashless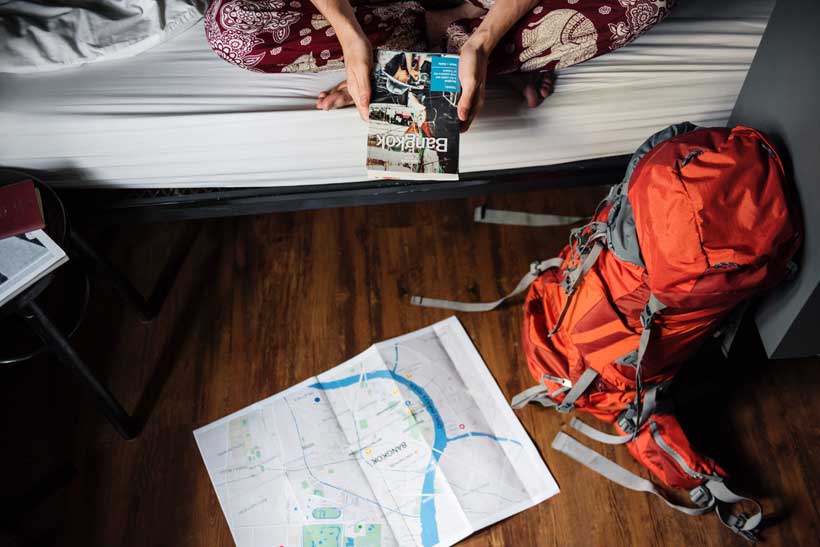 What's your dream vacation? Whether you live to travel or only manage to get away for a couple of long weekends every year, you probably have a bucket list of places to go and sites to see.Sometimes it feels like there might be too many options.
For some people, it's adventure travel in Basque Country, exploring the caves of Urkiola, paddle boarding around the Urdaibai Estuary and indulging in world-renowned cuisine; for others, it's a relaxing vacation in Thailand, including a meditation course, spa day and island hopping through the Phi Phi Islands. Either trip would rejuvenate travelers, yet they are quite different from one another. But no matter where you go in the world, there's one thing that's the same: People are going cash-free.
Going cash-free saves money
Part of traveling to a foreign country is exchanging money. With new coins and bills in your pocket, you can spend freely, buy souvenirs, meals, whatever you like.
Research shows that 87 percent of travelers have leftover cash after their trips, so most of us have experienced the mad dash to spend your foreign cash before you board your flight home.
But that doesn't always happen.
Only 29 percent of travelers convert their foreign cash back to U.S. dollars. On average, this leaves $123 on the table.
That's a costly souvenir.
Not to mention that getting foreign currency before your trip is just one more thing to do in the pre-planning process. And while 72 percent of respondents in the study said they get cash, many of them also admitted that, with the ease of traveling without cash, it was a waste of time. Skip the cash to save time and money by using your Visa credit card internationally. Plus, you can use your Visa card to pay in local currency, you are ensuring you get a competitive exchange rate and aren't stuck with hidden currency conversion fees.
Peace of mind
Even if you're diligent and always exchange your cash at the end of every trip, one of the biggest perks to traveling without cash is security.
Virtually every traveler worries about leaving their money in the hotel room or losing it in some way or another. There's no easy way around it: Traveling with cash is stressful, and can impact an otherwise great trip.
Why go through the hassle? Accepted nearly everywhere in the world, travelers can use Visa to make purchases with confidence anytime, virtually anywhere in the world. Unlike cash, your Visa card can be replaced if lost or stolen to provide greater freedom for people to enjoy their travel experiences.
Explore the world differently
For travel enthusiasts looking to explore the world cash-free, The Visa Cashless Challenge: International Travel Edition Search will send one lucky winner on a cash-free adventure across the globe. Visa has partnered with Arden Cho (@arden_cho) and brothers Alex and Marko Ayling (@TheVagaBrothers) to create two unique trips that will show the winner what it's like to travel the world cash free.
The winner of the challenge will choose between a relaxing trip to Thailand or an adventurous journey through Spain's Basque Country. The winner will have the opportunity to decide between destinations, but once they do, will experience firsthand the ease of traveling cashless in the 21st century, and receive pro-tips on how best to document their journey along the way.
For more information visit: www.visa.com/cashlesstravel
Sri Lanka: From My Eyes and Experiences
Sri Lanka, an island country in south Asian, located to the southwest of the Bay of Bengal and to the southeast of the Arabian Sea, has been interestingly attracting Russian tourists over the two decades. The tourism industry, apart from tea exports, is very important as it brings revenue to the national budget. The economic changes seen as a huge opportunity for promoting tourism business in Russia.
As middle class Russians are travelling for their vacations in Asian countries, so also the business is all year round booming. The main reason for this scenario is the growth in incomes and the tendency in increase of vacationers during the past years. Simply, the overall economic changes in Russia positively affect the outbound travelling. According to my point of view, overall economic development in Russia will continue creating a lot of opportunities for expanding the tourism industry.
For the time of my stay here, Russian tourist traffic to Sri Lanka has increased more than 10 times. Exotic destinations are becoming more and more popular among Russians and Sri Lanka is one of the most attractive Asian countries. Of course, it seems that the global instability and financial crisis affected all economic spheres and, to some extent, tourism as well.
Despite this situation, people still make their choices more carefully and seriously, and give their preference to the countries they have never been before. Sri Lanka is a developing destination on the Russian travel market and I can say that there is a great future ahead.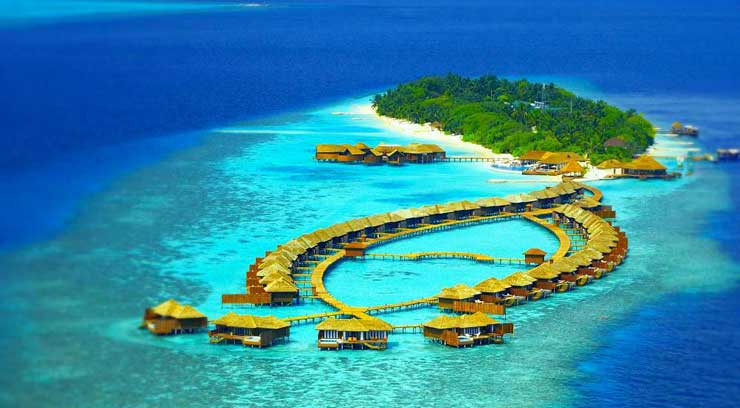 Stability and strength are the best indicator at the present difficult times and this give us a power to express optimism about the future in Sri Lankan tourism sphere. The number of Russian tourists travelling to Sri Lanka is increasing year by year, and in leaps and bounds.  In 2017, the growth was about 10% in spite of the crisis.  Experts at the Russian Tourism Agency told me that the figure for first quarter of 2018, for instance, is not so impressive but attributed to the policy of Russian tour operators and air companies.
Personally, I have every reason to say that Sri Lanka is a small miracle. Nearly all Russians who have visited the island talked about the natural beauty of Sri Lanka. There are three main reasons that make the country a very popular destination among foreign and Russian vacationers.
First is that there is summer all year round. An average temperature is about 26-30 degrees Celcius (and there is no raining season) which attracts travellers the whole year round. In some seasons, rain might start suddenly in any part of the Island and stops short as well. You are able to see the climate changes from tropical on the coastline of the Indian Ocean until the temperate in highland of the island where some frost observed at night.
Second reason for its popularity is that Sri Lanka has splendid nature and rich cultural heritage. Travellers who enjoy a cognitive tourism are able to see historical heritage, museums, ancient cities, Buddhist temples and national dance show. Numerous national parks, mountain peaks, waterfalls, rain forests and jungles with an infinite number of animals and nature variety attract nature-lovers. For adventure tourism, Sri Lanka offers climbing to the mountains peaks, rafting, diving surfing and other kind of water sport.
Third reason of Sri Lanka's attractiveness is the local hospitality and friendliness of Sri Lankan people. Sri Lankan hotels provide a well-known Asian service and comfortable accommodation. People smile right from the bottom of their hearts.
The government's key policy on tourism promotion and strategies that have adopted to sell the country's tourism destinations has pushed potential tourists to choose Sri Lanka. My interaction with Sri Lankan diaspora, the idea to set up a tourism department at the embassy began in 2008, and it was so because the diplomatic officials have seen a great opportunities in expanding tourism for Sri Lanka.
The Embassy of Sri Lanka in the Russian Federation takes an active part in promoting the country on the Russian travel market. Over the ten years, I have seen them participate in workshops for travel agents and talk about Sri Lanka to the managers of travel companies. The officials communicate with journalists with great pleasure and contribute to make for their farm trips around Sri Lanka as well.
The government officials organize and support direct flights to Sri Lanka. There are two direct flights organized by Aeroflot airlines from Moscow and airlines from St. Petersburg. In interview discussions with a few Sri Lanka officials, they told me that they have given all kinds of support for those flights and tried to minimize ticket's rate by the reducing handling costs in Sri Lanka airport.
Sri Lanka regularly participates in Moscow International Travel and Tourism exhibitions in March and Leisure exhibitions in September. During these business events, officials arrange regular meetings with leadership of tour operators for discussing vital problems and help with solutions. The main objective is to support the integration of all members of the travel market.
Further, officials give assistance to Sri Lankan hotels in attracting Russian speaking staff and Russian translation of hotels information. Quite recently, I have noticed that audio guides issued in Russian language including virtual excursions to places of interest in Sri Lanka.
Sri Lanka tourism industry seeks investors worldwide to invest in the tourism industry. There are attractive schemes to facilitate investors for the tourism infrastructure projects in Sri Lanka. Interested Russian investors could invest in those projects. There is high perspectives about the economic sphere in cooperation with Russia. The most important is to have an agreement signed in the field of tourism between Russia and Sri Lanka.