Looking for options: The Israeli Establishment and the Syrian Conflict
Israel's National Security: What's an issue?
Since its foundation, Israel has based its defense calculations on two concepts: existential security and current security. Existential security concerns the preservation of the very fundamentals of the Zionist enterprise — the preservation of Israel as the democratic nation-state of the Jewish people. Current security is about maintaining the personal safety and well being of Israelis on a day-to-day basis.
For several decades, Israel has had the good fortune of not having to engage in all-out war with any of its neighbouring states. The country even signed peace treaties with Egypt and Jordan. For decades, however, Israelis have been exposed to a wide range of terrorist assaults: aircraft hijackings, kidnappings, suicide bombings, car rammings, knifings as well as constant rocket attacks. Israelis are, understandably, obsessed with current security — so much that in recent public discourse issues of existential security are being almost completely overshadowed.
At times, Israel's current security needs are in conflict with the country's requirements for its long-term existential security. Israel's continued occupation of the West Bank and Gaza is justifiably seen as an asset in maintaining Israel's current security. However, this very same occupation erodes Israel's existential security by undermining its Jewish and democratic character as well as its international legitimacy, and thus has an undeniably negative effect on Israel's long-term survival.
This is exactly what the late Israeli prime minister Ariel Sharon wanted to avoid. His decision to disengage from Gaza was driven not by rockets but by long-term existential security considerations. Sharon's goal was to preserve Israel's Jewish character by ridding itself of any remnants of Jewish settlement and the concomitant direct control over more than a million and a half (now closer to two and a half million) Palestinians in Gaza.
The Israeli military plays a vital role in dealing with current security, which is often intertwined with existential security. They are not mutually exclusive because the ideologies of the terrorist organizations, which Israel deems as a threat to its current security, seek the destruction of the State of Israel, which is a threat to its existential security. The Israel Defense Forces (IDF) feels that deterrence is the best strategy to discourage states (such as Iran, Turkey, Saudi Arabia, etc.) and sub-state actors (such as Hamas, Hezbollah, Islamic State [Da'esh], Jabhat Fatah al-Sham [al-Qaeda's Syrian affiliate, formerly known as Jabhat al-Nusra], etc.) from attacking its country. The IDF will not change its deterrence strategy for state and sub-state actors. This is because both actors occupy land and/or have constituencies; thus, they have something to lose.
Israel has three 'red lines' of deterrence that are the deciding factors in whether the IDF will respond militarily: (1) transfer of conventional weapons, (2) transfer of chemical weapons, and (3) any projectile(s) landing on its territory. Israel will respond almost immediately with a strike, usually at the source of the weapons exchange or the point of origin of the projectile. It will strike regardless of where or when the incident occurs, all the while coordinating with its partners that might be affected by its actions. This ex-plains Israel's rationale for military airstrikes against Iranian, Hezbollah, Syrian, and (Salafi) rebel targets in Syria throughout the Civil War.
A Regional Rumble in Syria: Israel's Concerns over Iranian presence in Syria
Israel sees Iran as both an existential and current security threat. Iran's rhetoric of wanting to destroy Israel and, according to Israel, attempting to acquire nuclear weapons makes this a cause for grave concern. Moreover, since 1979, Iran has sought to export its Islamic revolution and, over the decades, it has funded many Shi'a militias—some of which have emerged in the Syrian Civil War—including Hezbollah. Hezbollah is a Lebanese Shi'a political party-cum-militia with a strong military presence in Lebanon and now in Syria—a threatening presence on Israel's northern border. The reason Israel also deems Hezbollah an existential and current threat is because of Hezbollah's militant aspirations and its stated goal of eliminating the State of Israel.
The question now remains whether Israel will completely engage in the Syrian Civil War due to the recent incidents in southern Syria. Other than engaging in a complete military conflict in Syria, Israel will continue to monitor the developments in Syria, and do whatever is necessary to ensure that its security concerns are addressed. Currently, Israel is disturbed by recent developments, as there is now an Iranian militarily presence directly in southern Syria. The IDF will continue to implement its red line policy. Escalation will only occur if Israel feels provoked by its enemies in the south of (or other parts of) Syria. The higher the provocation, the stronger the response will be. This is why Israel has reacted to developments in the south of Syria by striking military targets, all the while communicating with its Russian partners.
From Israel's Binoculars: A View of Damascus
While Israel came very close to concluding a peace agreement with Syria in 1949 under President Husni al-Zaim, the two countries (since the 1949 Armistice Agreement) have had no diplomatic ties and are officially in a state of war. They have fought three wars (1948, 1967, and 1973) and were involved briefly during the second Lebanese Civil War when Israel invaded Lebanon in 1982. Prior to 1967, there were hostilities between the two countries in the demilitarized zones (DMZs) as well as continuous shelling and infiltration into the Golan Heights by the Syrians. Since 1967 the two major points of contention are Israel's demand that Syria recognizes the State of Israel and Syria's demand that Israel returns the Golan Heights, which Israel conquered at the end of the 1967 Arab-Israeli War. This is the essence of what is commonly known as "land for peace" for any future agreements between the two countries.
According to Israel, Syrian President Bashar al-Assad has been confrontational to-wards Israel by aiding and abetting Hezbollah in Lebanon as well as being the conduit by which Iranian weapons are transferred to Hezbollah and other Shi'a militias. Both Iran and Hezbollah, in Israel's view, are respectively state and sub-state actors that are a threat to its national security. For the same reason, Israel also views Syria as a national security threat. The Israeli establishment was clearly expecting the al-Assad government to fall to the Sunni jihadist rebels, who were supported by Saudi Arabia, prior to Russia's limited intervention in September 2015. If the ongoing peace negotiations in Sochi and Geneva are successful, it is almost certain that President al-Assad will remain in power or whatever the warring parties in Syria agree upon. Nevertheless, Israel is concerned about a strengthened al-Assad government remaining in power. That would be the best explanation for why it was recently revealed that Israel is arming some Sunni jihadist rebels. Israel is willing to ally itself with Salafist rebels in order to prevent the "Iranian-Syrian-Hezbollah axis" from proclaiming victory in the Syrian Civil War. Whether this proves to be a wise decision for Israel, remains to be seen.
Russia's Syrian Foreign Policy: The Israeli's Vantage Point
Russia intervened in Syria in 2015 at the request of Syrian President al-Assad. Russia has no particular affinity for al-Assad; rather it sees him as the only alternative to an Islamic fundamentalist state. Russia's main objective is that the Middle East remains stable while Syria was heading towards anything but stability. There are two reasons why Russia entered the Syrian fray.
First, while the Caucasus region is not entirely in Russia proper, it is on its border and presents a "zone of vulnerability." Given the recent history of US-sponsored "regime changes" in the Middle East, North Africa, and the Caucasus, Russia is on high alert. This is because many Muslim citizens of the Caucasus countries were joining extremist organizations to fill the power vacuums created by US "regime change" policy. This is the main reason why Russia came to the aid of al-Assad's government in September 2015 in the Syrian Civil War. It did not want to see a chaotic "Libya outcome" in Syria or see Da'esh or Jabhat Fateh al-Sham in Damascus.
The second reason is that Russia has a large Muslim population (estimated at 12-15 percent or 16 million to 20 million ethnic Muslims) that it also fears might become radicalized. Since the break-up of the Soviet Union, Russia deems Islamic radicalization as one of the most serious challenges to its national integrity and stability. A destabilized region will pose grave problems within Russia's borders. Thus, it has created a strong partnership with Israel to coordinate these stabilizing efforts.
Russia and Israel share a common concern towards international terrorism spreading throughout the region. When Russia entered the Syrian Civil War, the Israeli government immediately contacted their Russian counterparts. It appreciated the concern Russia had towards the jihadist terrorist threat in Syria, but the intervention led to an equally alarm-ing concern for Israel. That is, Israel worried that this would increase Iran's influence in Syria. This should not be interpreted as a cooling in Russo-Israeli relations. There has al-ways been dialogue between the two governments on all-levels. Given Russia's intervention in Syria, both countries' military and intelligence apparatuses are in contact in the Syrian arena to avoid unfortunate outcomes. Moreover, Israel relies on Russia to be the intermediary to resolve border issues. We saw this recently in Lebanon and Syria given Russia's ever-expanding presence and many contacts in the region. However, the con-cerns in Israel regarding Iran in southern Syria still remain. For instance, Israel has made it clear that it is concerned with the recent agreement between the US and Russia for a "zone of de-escalation" in southern Syria. In the view of the Israeli establishment, this prevents Israel from reacting to security concerns in the area—namely, military activities by the "Iran-Hezbollah-Syria axis." Nevertheless, given the US absence, Israel under-stands that it must balance between protecting its security and awareness that its activities could, as Russian President Vladimir Putin warned, lead to "a new round of dangerous consequences for the region." In other words, Israel now understands that it cannot take a militant line in the Syrian arena.
From the Israeli Lens: America's Policy in Syria
Israel was never entirely sure what to expect from the Americans throughout the Syrian Civil War. Presidents Barack Obama and Donald Trump both balked at intervening in the Syrian arena. However, like President Obama, President Trump does not have a com-plete grip on his administration and it is difficult to tell what the US foreign policy is in Syria.
Under President Obama, the CIA covertly armed opposition forces, many of which were jihadis (some even linked to al-Qaeda). To his credit, President Obama hesitated to enter the Syrian Civil War, knowing the dire implications of intervention. Unfortunately, his biggest flaw was that he was not in full control of his administration. As a result, powerful forces within the military, foreign affairs and intelligence communities decided to act independently of the President. For instance, President Obama and President Putin agreed to cooperate in Syria to destroy Da'esh and other terrorist organizations after a weeklong ceasefire (organized through their foreign ministries). However, only 48 hours prior to the implementation of full US-Russian cooperation in Syria, the Pentagon sabotaged the efforts made by US Secretary of State John Kerry and Russian Foreign Minister Sergey Lavrov.
While President Trump had ended the CIA program to covertly give weapons to ji-hadi forces, he too had his fair share of mistakes in the Syrian arena. While mentioning on numerous occasions during the 2016 US presidential election campaign that he wanted to cooperate with Russia in Syria, President Trump has been unable to fully implement his campaign promise due to anti-Russian sentiments in the American political class. As a result, due to his inexperience, he has had to deal with the same conundrum as President Obama. For instance, relying on very weak intelligence that Syrian President al-Assad used chemical weapons on his own people, President Trump authorized a launch of 59 tomahawk missiles on the Syrian Army's outposts—raising tensions in Syria of a possible 'hot war' between the United States and Russia as well as forcing Russian Prime Minister Dmitri Medvedev to proclaim that US-Russian relations were "destroyed". While the situation has settled down, the US retains a military presence in Syria, making it unclear what their foreign policy is for Syria. Is the US policy to destroy terror-ism in Syria (as President Obama professed at the UN Security Council and President Trump promised during his campaign) or is it, as it was at the beginning of the Syrian Civil War, to remove al-Assad from power? Unfortunately, due to infighting in the US foreign policy establishment over alleged Russian interference in the 2016 US election, President Trump does not have a free hand in dictating foreign policy and this includes the Syrian arena. As a result, there is no clear answer.
The Israeli establishment views the ongoing conflict in US politics, as an internal mat-ter but was hopeful that the al-Assad regime would fall. Given that events seem to suggest that al-Assad will remain in power, Israel is acting according to its security concerns. Regardless of what happens (or who is in power) in Syria, Israel will observe its red lines accordingly with caution (given that Russia is the "new sheriff in town"). However, the internal US political struggle has convinced the Israeli establishment that the Americans are retreating from the Middle East. There has been no significant US military presence in the region for over a decade and the US has been coming less and less to Israel's defense on the political scene. This has made it increasingly hard for the Israelis to rely on and seek political assistance from their American partners. Having said that, the Israeli establishment still considers the US its number-one ally. While some might consider US bipartisan support for Israel to be on the wane, the two countries share decades of deep ties in the political, economic, cultural, military, and intelligence spheres. In other words, they share the same values and it is highly unlikely that the Israelis and Americans will completely relinquish this relationship for the foreseeable future.
Russo-Israeli Relations: Détente or Full-Partnership?
To conclude, the question must be asked: can Israel and Russia find common ground? That answer is yes. Israel's two major national security concerns converge with Russia's. While the current Israeli government sees no interest in seriously negotiating for a two-state solution, Russia, like the Israeli Left, understands that a two-state solution is the most viable and practical answer to the ongoing Israeli-Palestinian conflict. This would address Israel's existential national security concern and, by extension, significant-ly reduce its current security concern. If both parties (Israeli and Palestinian) are serious about negotiating, Moscow is more than willing to be that broker to resolve this matter—as we saw in 2016. In the Syrian arena, both the Russians and Israelis share the belief that the threat of international terrorism is not only a threat to the region but to the international community as a whole. Where the two countries' national security concerns do not converge is on Iran, specifically the "Iranian-Syrian-Hezbollah axis." Nonetheless, here too we see cooperation. The two countries have found a way to communicate when their countries' security concerns are at odds. Even so, they continue to cooperate on a military and intelligence level in the Syrian arena. There are big changes afoot in the global arena. Unlike the Cold War era, the United States is retreating from the region. Israel will have to rely more and more on Russia to resolve security issues. The ball is in the Israelis' court to make that decision. Russia shows that it is willing to be Israel's primary partner in the region; Israel must do the same.
First published in our partner RIAC
China in the Middle East: Stepping up to the plate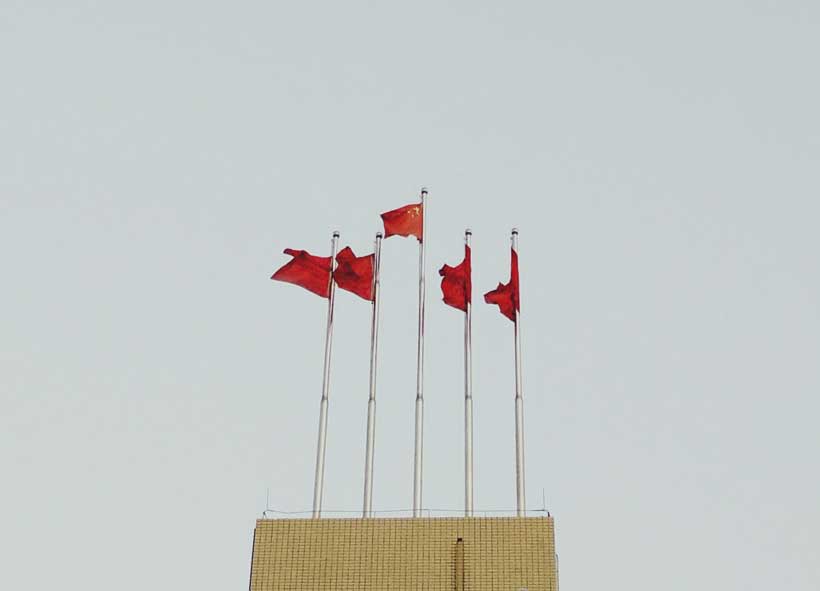 By defining Chinese characteristics as "seeking common ground while reserving differences," a formula that implies conflict management rather than conflict resolution, Messrs. Sun and Wu were suggesting that China was seeking to prepare the ground for greater Chinese engagement in efforts to stabilize the Middle East, a volatile region that repeatedly threatens to spin out of control.
The scholars defined China's goal as building an inclusive and shared regional collective security mechanism based on fairness, justice, multilateralism, comprehensive governance, and the containment of differences.
By implication, Messrs. Sun and Wu's vision reflected a growing realization in China that it no longer can protect its mushrooming interests exclusively through economic cooperation, trade, and investment.
It also signalled an understanding that stability in the Middle East can only be achieved through an inclusive, comprehensive, and multilateral reconstructed security architecture of which China would have to be part.
Messrs. Sun and Wu's article, published in a prominent Chine policy journal, was part of a subtle and cautious Chinese messaging that was directed towards players on all sides of the Middle East's multiple divides.
To be clear, China, like Russia, is not seeking to replace the United States, certainly not in military terms, as a dominant force in the Middle East. Rather, it is gradually laying the groundwork to capitalize on a US desire to rejigger its regional commitments by exploiting US efforts to share the burden more broadly with its regional partners and allies.
China is further suggesting that the United States has proven to be unable to manage the Middle East's myriad conflicts and disputes, making it a Chinese interest to help steer the region into calmer waters while retaining the US military as the backbone of whatever restructured security architecture emerges.
Implicit in the message is the assumption that the Middle East may be one part of the world in which the United States and China can simultaneously cooperate and compete; cooperate in maintaining regional security and compete on issues like technology.
That may prove to be an idealized vision. China, like the United States, is more likely to discover that getting from A to B can be torturous and that avoiding being sucked into the Middle East's myriad conflicts is easier said than done.
China has long prided itself on its ability to maintain good relations with all sides of the divide by avoiding engagement in the crux of the Middle East's at times existential divides.
Yet, building a sustainable security architecture that includes conflict management mechanisms, without tackling the core of those divides, is likely to prove all but impossible. The real question is at what point does China feel that the cost of non-engagement outweighs the cost of engagement?
The Middle East is nowhere close to entertaining the kind of approaches and policies required to construct an inclusive security architecture. Nevertheless, changes to US policy being adopted by the Biden administration are producing cracks in the posture of various Middle Eastern states, albeit tiny ones, that bolster the Chinese messaging.
Various belligerents, including Saudia Arabia, the United Arab Emirates, Qatar, and Turkey, but not Iran or Israel, at least when it comes to issues like Iran and the Palestinians, have sought to lower the region's temperature even if fundamentals have not changed.
A potential revival of the 2015 international Iran nuclear agreement could provide a monkey wrench.
There is little doubt that any US-Iranian agreement to do so would focus exclusively on nuclear issues and would not include other agenda points such as ballistic missiles and Iranian support for non-state actors in parts of the Middle East. The silver lining is that ballistic missiles and support for non-state actors are issues that Iran would likely discuss if they were embedded in a discussion about restructured regional security arrangements.
This is where China may have a significant contribution to make. Getting all parties to agree to discuss a broader, more inclusive security arrangement involves not just cajoling but also assuaging fears, including whether and to what degree Chinese relations with an Iran unfettered by US sanctions and international isolation would affect Gulf states.
To be sure, while China has much going for it in the Middle East such as its principle of non-interference in the domestic affairs of others, its affinity for autocracy, and its economic weight and emphasis on economic issues, it also needs to manage pitfalls. These include reputational issues despite its vaccine diplomacy, repression of the Uyghurs in the north-western province of Xinjiang, and discrimination against other Muslim communities.
China's anti-Muslim policies may not be an immediate issue for much of the Muslim world, but they continuously loom as a potential grey swan.
Nevertheless, China, beyond doubt, alongside the United States can play a key role in stabilizing the Middle East. The question is whether both Beijing and Washington can and will step up to the plate.
The US doesn't deserve a sit on the UNHRC, with its complicity in the Saudi war crimes in Yemen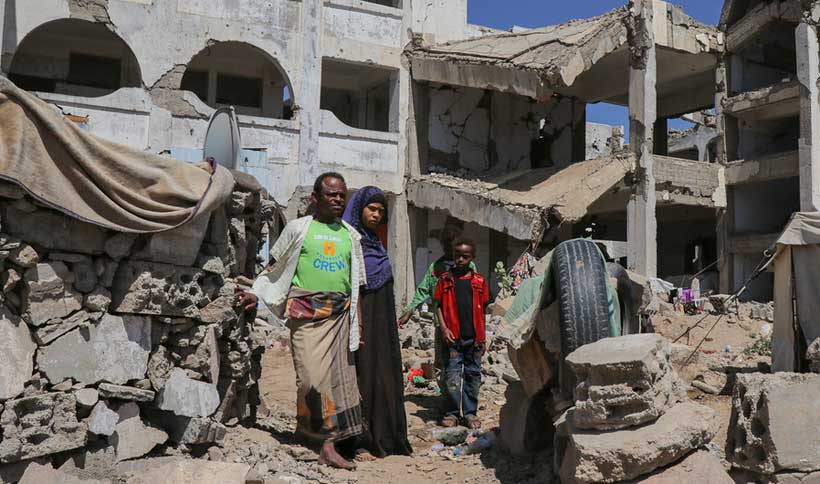 Last week, the US State Department communicated its intention of joining the UN Human Rights Council later this year. The UN General Assembly will be voting this October on who gets to join the 47-member UN Human Rights Council. 47 members is less than a fourth of all UN member states, so only very few countries get a seat and a say.
The United States does not deserve to join the UN Human Rights Council, with its complicity in the Saudi war crimes in Yemen.
The Human Rights Council is often criticized, especially by the right in the US, for having only bad human rights actors with atrocious records as members. But the US is not an exception to the atrocious human rights record club.
In the seemingly war-less Trump period, the US nevertheless still managed to get engaged in war and war crimes in the completely devastated Yemen, which was hit by the worst humanitarian crisis and famine over the last years, after US-backed Saudi forces basically flattened the country. Over 13mln people suffered from starvation. Media and human rights organizations like Human Rights Watch alike have pointed to US complicity in war crimes in Yemen.
Months ago, I criticized UNICEF chief Henrietta Fore for lauding the Saudis' "humanitarian leadership" in Yemen for the price of USD 150mln. The UN blue-washing partnerships were possible after UN Secretary General Antonio Guterres removed Saudi Arabia from the UN blacklist in 2020 to make sure the rivers of cash by the Saudi humanitarian heroes kept flowing in the UN's direction. But in October this year, it is not Antonio-it's not a big deal-Guterres that decides who gets on the UN Human Rights Council. It's all the UN member states. And many of them will not be impressed by the Saudi humanitarian leadership.
And even though a month ago, new US President Joe Biden announced that the US is ending its support for the Saudi offensive – and in parallel the US intell revealed the Khashoggi report which outlined the Saudi prince's involvement in the murder of the journalist – questions still persist about the US role in the Yemeni situation from now on. 73% of all Saudi arms imports come from the US. The US State Department will simply be playing on words from now on in redefining what constitutes "offensive" support for the Saudi coalition, as the State Department Spokesperson Ned Price seemed to suggest. Any military expert knows how difficult it is to differentiate between offensive and defensive capabilities. Unless it's really barb wire standing on your border, it's pretty hard to make the case that something will serve for only defensive purposes. Especially if the "defense-only" capabilities are for a war-driven Saudi-led coalition. So, basically the Biden policy is the Trump policy, but much more polished. The language is more technocraticly elegant, but the essence is the same – just like many of the other decisions by the Biden Administration in its first weeks. It's basically Trump, only the phrasing is much more polished and professionally shrewd.
This week, US Secretary of State Antony Blinken criticized Yemen's Houthies for breaking the peace in responding to the Saudi forces, but it is safe to say that there isn't much peace to break in Yemen, and the US has also taken care of that. So, Blinken's statement reveals a new doze of hypocrisy – hypocrisy, which also characterizes the US's decision to rejoin the UN Human Rights Council.
Biden's Syria strikes that left many Biden supporters quite surprised last week also indicated that many of us who thought Biden would be a classical Democrat centrist were actually wrong. Biden has much more in common with the right now, judging by his very first policy choices – at home and foreign policy wise.
The US government will have to try a bit harder than "we are not Trump", if it wants to convince the rest of the countries in October that it deserves a sit on the human rights table. If the Biden Administration continues the same way, it's not going to be able to do so.
Beyond the friendship diplomacy between Morocco and Mauritania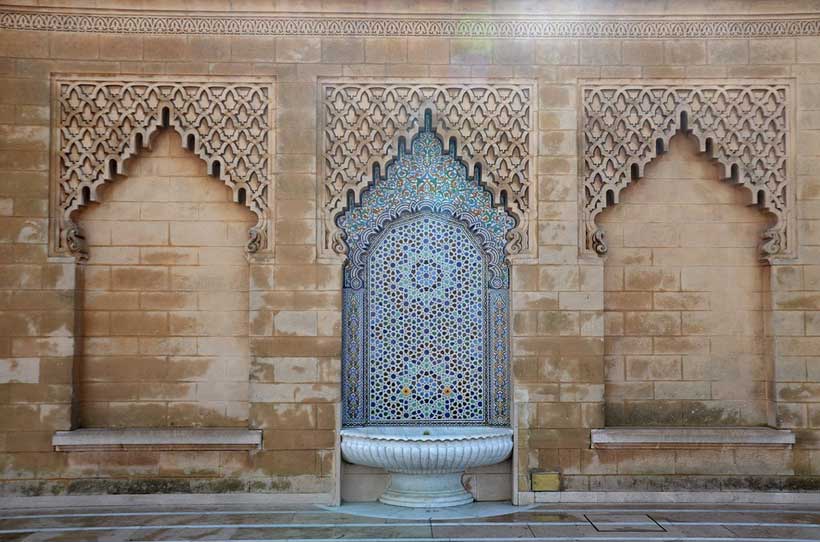 Over the past decade or so, many politicians and diplomats have held that the most significant bilateral relationship has been between the Kingdom of Morocco and the Islamic Republic of Mauritania. That remains true today, and it will be likely the case for long- term partnership to come, even as the sort of that relationship changes over time. Due to, diplomatic rapprochement between them and bilateral cooperation on several levels, Mauritania, tends formally to withdraw its full recognition of the Polisario Front "SADR" before the term of the current president, Mohamed Ould Al-Ghazwani, ends.
Yet, the truth is that Mauritania has unalterably shifted from the previous engagement with Morocco to the recent conflict with it on nearly all the key fronts: geopolitics, trade, borders security, finance, and even the view on domestic governance. To that extent, Mauritania was the most affected by the Polisario Front militia's violation to close the Guerguerat border crossing and prevent food supplies from reaching their domestic markets. This crisis frustrated Mauritanian people and politicians who demanded to take firm stances towards the separatists.
In the context of the fascinating development in relations between Rabat and Nouakchott, the Mauritanian government stated that President Ould Ghazwani is heading to take a remarkable decision based on derecognized the so-called Sahrawi Arab Democratic Republic (SADR) and Polisario Front as its sole representative and follow up the recent UN peace process through the case of Western Sahara conflict under UN Security Council resolutions.
Similarly, the United States announced that "Moroccan (Western) Sahara is an integral part of The Kingdom–a traditional Ally, and it supports the Moroccan government's constitutional procedures to maintain Moroccan Southern provinces strong and united." It was rapidly followed by all major countries of African, and the Arab Middle East also extended their supports to the government in Rabat. What a determined move against the Polisario Front separatism in a sovereign state!
During the Western Sahara dispute, the Moroccan Sahrawi was humiliated to the end by Polisario Front: it not only lost their identity but also resulted in the several ethnics' claim for "independence" in the border regions within. currently, Morocco is the only regional power in North Africa that has been challenged in terms of national unity and territorial integrity. The issues cover regional terrorism, political separatism, and fundamental radicalism from various radical ethnic groups. Although the population of the "Polisario groups" is irrelevant because of Morocco's total population, the territorial space of the ethnic minorities across the country is broadly huge and prosperous in natural resources. besides, the regions are strategically important.
In foreign affairs doctrine, the certainty of countries interacting closely, neighboring states and Algeria, in particular, have always employed the issue of the Western Sahara dispute in the Southern Region of Morocco as the power to criticize and even undermine against Morocco in the name of discredit Sahrawi rights, ethnic discrimination, social injustice, and natural resources exploitation. therefore, local radical Sahrawi groups have occasionally resisted Morocco's authority over them in a vicious or nonviolent way. Their resistance in jeopardy national security on strategic borders of the Kingdom, at many times, becoming an international issue.
A Mauritanian media stated, that "all the presidential governments that followed the former President Mohamed Khouna Ould Haidala, a loyal and supporter to the Polisario Front, were not at all satisfied with the recognition of the SADR creation due to its fear that it would cause reactions from Algeria. however, Mauritania today is not the state of 1978, it has become a well-built country at the regional level, and the position of its military defense has been enhanced at the phase of the continent's armies after it was categorized as a conventional military power."
This is what Mauritania has expected the outcome. Although neighboring Mauritania has weeded out the pressures of the Algerian regime, which stood in the way of rapprochement with the Kingdom of Morocco, and the Mauritanian acknowledged that Nouakchott today is "ready to take the historic decision that seeks its geopolitical interests and maintain strategic stability and security of the entire region, away from the external interactions." Hence, The Mauritanian decision, according to the national media, will adjust its neutral position through the Moroccan (Western) Sahara issue; Because previously was not clear in its political arrangement according to the international or even regional community.
Given the Moroccan domestic opinion, there is still optimistic hope about long-term collaboration on the transformation between Morocco and the Islamic Republic of Mauritania, even considering some temporary difficulties between the two in the Western Sahara conflict. For example, prior Mauritania has recognized the Polisario since the 1980s, but this recognition did not turn into an embassy or permanent diplomatic sign of the separatist entity in Mauritania, the Kingdom has a long-standing relationship with Mauritania and the recent regional politics would not harm that, because it's a political circumstance.
Despite the strain exerted by the Polisario Front and Algeria on Mauritania, and intending to set impediments that avoid strategic development of its relations with Rabat, the Mauritanian-Moroccan interactions have seen an increased economic development for nearly two years, which end up with a phone call asked King Mohammed VI to embark on an official visit to Mauritania as President Ould Ghazwani requested.
For decades, the kingdom of Morocco has deemed a united, stable, and prosperous Maghreb region beneficial to itself and Northern Africa since it is Kingdom's consistent and open stance and strategic judgment. Accordingly, Morocco would continue supporting North Africa's unity and development. On the one hand, Morocco and Mauritania are not only being impacted by the pandemic, but also facing perils and challenges such as unilateralism, and protectionism. On the other hand, Rabat opines that the two neighboring states and major forces of the world necessarily established their resolve to strengthen communication and cooperation with each other. To that end, both states would make efforts to set up long-term strategic consensus including mutual trust, reciprocal understandings, and respect to the United Nations and the current international system based on multilateralism.
In sum, both Morocco and Mauritania are sovereign states with a strong desire to be well-built and sophisticated powers. Previous successes and experiences in solving territorial disputes and other issues have given them confidence, which motivated both countries to join hands in the struggles for national independence, equality, and prosperity. In sense of the world politics, two states promise to advance the great cause of reorganization and renovation and learn from each other's experience in state power and party administration.