Looking for options: The Israeli Establishment and the Syrian Conflict
Israel's National Security: What's an issue?
Since its foundation, Israel has based its defense calculations on two concepts: existential security and current security. Existential security concerns the preservation of the very fundamentals of the Zionist enterprise — the preservation of Israel as the democratic nation-state of the Jewish people. Current security is about maintaining the personal safety and well being of Israelis on a day-to-day basis.
For several decades, Israel has had the good fortune of not having to engage in all-out war with any of its neighbouring states. The country even signed peace treaties with Egypt and Jordan. For decades, however, Israelis have been exposed to a wide range of terrorist assaults: aircraft hijackings, kidnappings, suicide bombings, car rammings, knifings as well as constant rocket attacks. Israelis are, understandably, obsessed with current security — so much that in recent public discourse issues of existential security are being almost completely overshadowed.
At times, Israel's current security needs are in conflict with the country's requirements for its long-term existential security. Israel's continued occupation of the West Bank and Gaza is justifiably seen as an asset in maintaining Israel's current security. However, this very same occupation erodes Israel's existential security by undermining its Jewish and democratic character as well as its international legitimacy, and thus has an undeniably negative effect on Israel's long-term survival.
This is exactly what the late Israeli prime minister Ariel Sharon wanted to avoid. His decision to disengage from Gaza was driven not by rockets but by long-term existential security considerations. Sharon's goal was to preserve Israel's Jewish character by ridding itself of any remnants of Jewish settlement and the concomitant direct control over more than a million and a half (now closer to two and a half million) Palestinians in Gaza.
The Israeli military plays a vital role in dealing with current security, which is often intertwined with existential security. They are not mutually exclusive because the ideologies of the terrorist organizations, which Israel deems as a threat to its current security, seek the destruction of the State of Israel, which is a threat to its existential security. The Israel Defense Forces (IDF) feels that deterrence is the best strategy to discourage states (such as Iran, Turkey, Saudi Arabia, etc.) and sub-state actors (such as Hamas, Hezbollah, Islamic State [Da'esh], Jabhat Fatah al-Sham [al-Qaeda's Syrian affiliate, formerly known as Jabhat al-Nusra], etc.) from attacking its country. The IDF will not change its deterrence strategy for state and sub-state actors. This is because both actors occupy land and/or have constituencies; thus, they have something to lose.
Israel has three 'red lines' of deterrence that are the deciding factors in whether the IDF will respond militarily: (1) transfer of conventional weapons, (2) transfer of chemical weapons, and (3) any projectile(s) landing on its territory. Israel will respond almost immediately with a strike, usually at the source of the weapons exchange or the point of origin of the projectile. It will strike regardless of where or when the incident occurs, all the while coordinating with its partners that might be affected by its actions. This ex-plains Israel's rationale for military airstrikes against Iranian, Hezbollah, Syrian, and (Salafi) rebel targets in Syria throughout the Civil War.
A Regional Rumble in Syria: Israel's Concerns over Iranian presence in Syria
Israel sees Iran as both an existential and current security threat. Iran's rhetoric of wanting to destroy Israel and, according to Israel, attempting to acquire nuclear weapons makes this a cause for grave concern. Moreover, since 1979, Iran has sought to export its Islamic revolution and, over the decades, it has funded many Shi'a militias—some of which have emerged in the Syrian Civil War—including Hezbollah. Hezbollah is a Lebanese Shi'a political party-cum-militia with a strong military presence in Lebanon and now in Syria—a threatening presence on Israel's northern border. The reason Israel also deems Hezbollah an existential and current threat is because of Hezbollah's militant aspirations and its stated goal of eliminating the State of Israel.
The question now remains whether Israel will completely engage in the Syrian Civil War due to the recent incidents in southern Syria. Other than engaging in a complete military conflict in Syria, Israel will continue to monitor the developments in Syria, and do whatever is necessary to ensure that its security concerns are addressed. Currently, Israel is disturbed by recent developments, as there is now an Iranian militarily presence directly in southern Syria. The IDF will continue to implement its red line policy. Escalation will only occur if Israel feels provoked by its enemies in the south of (or other parts of) Syria. The higher the provocation, the stronger the response will be. This is why Israel has reacted to developments in the south of Syria by striking military targets, all the while communicating with its Russian partners.
From Israel's Binoculars: A View of Damascus
While Israel came very close to concluding a peace agreement with Syria in 1949 under President Husni al-Zaim, the two countries (since the 1949 Armistice Agreement) have had no diplomatic ties and are officially in a state of war. They have fought three wars (1948, 1967, and 1973) and were involved briefly during the second Lebanese Civil War when Israel invaded Lebanon in 1982. Prior to 1967, there were hostilities between the two countries in the demilitarized zones (DMZs) as well as continuous shelling and infiltration into the Golan Heights by the Syrians. Since 1967 the two major points of contention are Israel's demand that Syria recognizes the State of Israel and Syria's demand that Israel returns the Golan Heights, which Israel conquered at the end of the 1967 Arab-Israeli War. This is the essence of what is commonly known as "land for peace" for any future agreements between the two countries.
According to Israel, Syrian President Bashar al-Assad has been confrontational to-wards Israel by aiding and abetting Hezbollah in Lebanon as well as being the conduit by which Iranian weapons are transferred to Hezbollah and other Shi'a militias. Both Iran and Hezbollah, in Israel's view, are respectively state and sub-state actors that are a threat to its national security. For the same reason, Israel also views Syria as a national security threat. The Israeli establishment was clearly expecting the al-Assad government to fall to the Sunni jihadist rebels, who were supported by Saudi Arabia, prior to Russia's limited intervention in September 2015. If the ongoing peace negotiations in Sochi and Geneva are successful, it is almost certain that President al-Assad will remain in power or whatever the warring parties in Syria agree upon. Nevertheless, Israel is concerned about a strengthened al-Assad government remaining in power. That would be the best explanation for why it was recently revealed that Israel is arming some Sunni jihadist rebels. Israel is willing to ally itself with Salafist rebels in order to prevent the "Iranian-Syrian-Hezbollah axis" from proclaiming victory in the Syrian Civil War. Whether this proves to be a wise decision for Israel, remains to be seen.
Russia's Syrian Foreign Policy: The Israeli's Vantage Point
Russia intervened in Syria in 2015 at the request of Syrian President al-Assad. Russia has no particular affinity for al-Assad; rather it sees him as the only alternative to an Islamic fundamentalist state. Russia's main objective is that the Middle East remains stable while Syria was heading towards anything but stability. There are two reasons why Russia entered the Syrian fray.
First, while the Caucasus region is not entirely in Russia proper, it is on its border and presents a "zone of vulnerability." Given the recent history of US-sponsored "regime changes" in the Middle East, North Africa, and the Caucasus, Russia is on high alert. This is because many Muslim citizens of the Caucasus countries were joining extremist organizations to fill the power vacuums created by US "regime change" policy. This is the main reason why Russia came to the aid of al-Assad's government in September 2015 in the Syrian Civil War. It did not want to see a chaotic "Libya outcome" in Syria or see Da'esh or Jabhat Fateh al-Sham in Damascus.
The second reason is that Russia has a large Muslim population (estimated at 12-15 percent or 16 million to 20 million ethnic Muslims) that it also fears might become radicalized. Since the break-up of the Soviet Union, Russia deems Islamic radicalization as one of the most serious challenges to its national integrity and stability. A destabilized region will pose grave problems within Russia's borders. Thus, it has created a strong partnership with Israel to coordinate these stabilizing efforts.
Russia and Israel share a common concern towards international terrorism spreading throughout the region. When Russia entered the Syrian Civil War, the Israeli government immediately contacted their Russian counterparts. It appreciated the concern Russia had towards the jihadist terrorist threat in Syria, but the intervention led to an equally alarm-ing concern for Israel. That is, Israel worried that this would increase Iran's influence in Syria. This should not be interpreted as a cooling in Russo-Israeli relations. There has al-ways been dialogue between the two governments on all-levels. Given Russia's intervention in Syria, both countries' military and intelligence apparatuses are in contact in the Syrian arena to avoid unfortunate outcomes. Moreover, Israel relies on Russia to be the intermediary to resolve border issues. We saw this recently in Lebanon and Syria given Russia's ever-expanding presence and many contacts in the region. However, the con-cerns in Israel regarding Iran in southern Syria still remain. For instance, Israel has made it clear that it is concerned with the recent agreement between the US and Russia for a "zone of de-escalation" in southern Syria. In the view of the Israeli establishment, this prevents Israel from reacting to security concerns in the area—namely, military activities by the "Iran-Hezbollah-Syria axis." Nevertheless, given the US absence, Israel under-stands that it must balance between protecting its security and awareness that its activities could, as Russian President Vladimir Putin warned, lead to "a new round of dangerous consequences for the region." In other words, Israel now understands that it cannot take a militant line in the Syrian arena.
From the Israeli Lens: America's Policy in Syria
Israel was never entirely sure what to expect from the Americans throughout the Syrian Civil War. Presidents Barack Obama and Donald Trump both balked at intervening in the Syrian arena. However, like President Obama, President Trump does not have a com-plete grip on his administration and it is difficult to tell what the US foreign policy is in Syria.
Under President Obama, the CIA covertly armed opposition forces, many of which were jihadis (some even linked to al-Qaeda). To his credit, President Obama hesitated to enter the Syrian Civil War, knowing the dire implications of intervention. Unfortunately, his biggest flaw was that he was not in full control of his administration. As a result, powerful forces within the military, foreign affairs and intelligence communities decided to act independently of the President. For instance, President Obama and President Putin agreed to cooperate in Syria to destroy Da'esh and other terrorist organizations after a weeklong ceasefire (organized through their foreign ministries). However, only 48 hours prior to the implementation of full US-Russian cooperation in Syria, the Pentagon sabotaged the efforts made by US Secretary of State John Kerry and Russian Foreign Minister Sergey Lavrov.
While President Trump had ended the CIA program to covertly give weapons to ji-hadi forces, he too had his fair share of mistakes in the Syrian arena. While mentioning on numerous occasions during the 2016 US presidential election campaign that he wanted to cooperate with Russia in Syria, President Trump has been unable to fully implement his campaign promise due to anti-Russian sentiments in the American political class. As a result, due to his inexperience, he has had to deal with the same conundrum as President Obama. For instance, relying on very weak intelligence that Syrian President al-Assad used chemical weapons on his own people, President Trump authorized a launch of 59 tomahawk missiles on the Syrian Army's outposts—raising tensions in Syria of a possible 'hot war' between the United States and Russia as well as forcing Russian Prime Minister Dmitri Medvedev to proclaim that US-Russian relations were "destroyed". While the situation has settled down, the US retains a military presence in Syria, making it unclear what their foreign policy is for Syria. Is the US policy to destroy terror-ism in Syria (as President Obama professed at the UN Security Council and President Trump promised during his campaign) or is it, as it was at the beginning of the Syrian Civil War, to remove al-Assad from power? Unfortunately, due to infighting in the US foreign policy establishment over alleged Russian interference in the 2016 US election, President Trump does not have a free hand in dictating foreign policy and this includes the Syrian arena. As a result, there is no clear answer.
The Israeli establishment views the ongoing conflict in US politics, as an internal mat-ter but was hopeful that the al-Assad regime would fall. Given that events seem to suggest that al-Assad will remain in power, Israel is acting according to its security concerns. Regardless of what happens (or who is in power) in Syria, Israel will observe its red lines accordingly with caution (given that Russia is the "new sheriff in town"). However, the internal US political struggle has convinced the Israeli establishment that the Americans are retreating from the Middle East. There has been no significant US military presence in the region for over a decade and the US has been coming less and less to Israel's defense on the political scene. This has made it increasingly hard for the Israelis to rely on and seek political assistance from their American partners. Having said that, the Israeli establishment still considers the US its number-one ally. While some might consider US bipartisan support for Israel to be on the wane, the two countries share decades of deep ties in the political, economic, cultural, military, and intelligence spheres. In other words, they share the same values and it is highly unlikely that the Israelis and Americans will completely relinquish this relationship for the foreseeable future.
Russo-Israeli Relations: Détente or Full-Partnership?
To conclude, the question must be asked: can Israel and Russia find common ground? That answer is yes. Israel's two major national security concerns converge with Russia's. While the current Israeli government sees no interest in seriously negotiating for a two-state solution, Russia, like the Israeli Left, understands that a two-state solution is the most viable and practical answer to the ongoing Israeli-Palestinian conflict. This would address Israel's existential national security concern and, by extension, significant-ly reduce its current security concern. If both parties (Israeli and Palestinian) are serious about negotiating, Moscow is more than willing to be that broker to resolve this matter—as we saw in 2016. In the Syrian arena, both the Russians and Israelis share the belief that the threat of international terrorism is not only a threat to the region but to the international community as a whole. Where the two countries' national security concerns do not converge is on Iran, specifically the "Iranian-Syrian-Hezbollah axis." Nonetheless, here too we see cooperation. The two countries have found a way to communicate when their countries' security concerns are at odds. Even so, they continue to cooperate on a military and intelligence level in the Syrian arena. There are big changes afoot in the global arena. Unlike the Cold War era, the United States is retreating from the region. Israel will have to rely more and more on Russia to resolve security issues. The ball is in the Israelis' court to make that decision. Russia shows that it is willing to be Israel's primary partner in the region; Israel must do the same.
First published in our partner RIAC
Economic reform in the Gulf: Who benefits, really?
For Gulf leaders, long-overdue economic reforms were never going to be easy.
Leaders like the crown princes of Saudi Arabia and the United Arab Emirates, Mohammed bin Salman and Mohammed bin Zayed, quickly discovered that copying China's model of economic growth while tightening political control was easier said than done. They realised that rewriting social contracts funded by oil wealth was more difficult because Gulf Arabs had far more to lose than the average Chinese. The Gulf states' social contracts had worked in ways China's welfare programmes had not. The Gulf's rentier state's bargain—surrender of political and social rights for cradle-to-grave welfare—had produced a win-win situation for the longest time.
Moreover, Gulf leaders, struggling with mounting criticism of the Saudi-UAE-led war in Yemen and the fall-out of the killing of journalist Jamal Khashoggi, also lacked the political and economic clout that allowed China to largely silence or marginalise critics of its crackdown on Turkic Muslims in the troubled northwestern province of Xinjiang.
The absence of a welfare-based social contract in China allowed the government to power economic growth, lift millions out of poverty, and provide public goods without forcing ordinary citizens to suffer pain. As a result, China was able to push through with economic reforms without having to worry that reduced welfare benefits would spark a public backlash and potentially threaten the regime.
Three years into Mohammed bin Salman's Vision 2030 blueprint for diversification of the economy, Saudi businesses and consumers complain that they are feeling the pinch of utility price hikes and a recently introduced five per cent value-added tax with little confidence that the government will stay the course to ensure promised long-term benefit.
The government's commitment to cutting costs has been further called into question by annual handouts worth billions of dollars since the announcement of the reforms and rewriting of the social contract to cushion the impact of rising costs and quash criticism.
In contrast to China, investment in the Gulf, whether it is domestic or foreign, comes from financial, technology and other services sector, the arms industry or governments. It is focused on services, infrastructure or enhancing the state's capacities rather than on manufacturing, industrial development and the nurturing of private sector.
With the exception of national oil companies, some state-run airlines and petrochemical companies, the bulk of Gulf investment is portfolios managed by sovereign wealth funds, trophies or investment designed to enhance a country's prestige and soft power.
By contrast, Asian economies such as China and India have used investment fight poverty, foster a substantial middle class, and create an industrial base. To be sure, with small populations, Gulf states are more likely to ensure sustainability in services and oil and gas derivatives rather than in manufacturing and industry.
China's $1 trillion Belt and Road initiative may be the Asian exception that would come closest to some of the Gulf's soft-power investments. Yet, the BRI, designed to alleviate domestic overcapacity by state-owned firms that are not beholden to shareholders' short-term demands and/or geo-political gain, contributes to China's domestic growth.
Asian nations have been able to manage investors' expectations in an environment of relative political stability. By contrast, Saudi Arabia damaged confidence in its ability to diversify its oil-based economy when after repeated delays it suspended plans to list five per cent of its national oil company, Saudi Arabian Oil Company, or Aramco, in what would have been the world's largest initial public offering.
To be sure, China is no less autocratic than the Gulf states, while Hindu nationalism in India fits a global trend towards civilisationalism, populism and illiberal democracy. What differentiates much of Asia from the Gulf and accounts for its economic success are policies that ensure a relatively stable environment. These policies are focused on social and economic enhancement rather than primarily on regime survival. That may be Asia's lesson for Gulf rulers.
Author's note: first published in Firstpost
Ratcheting up tension: US designation of Revolutionary Guards risks escalation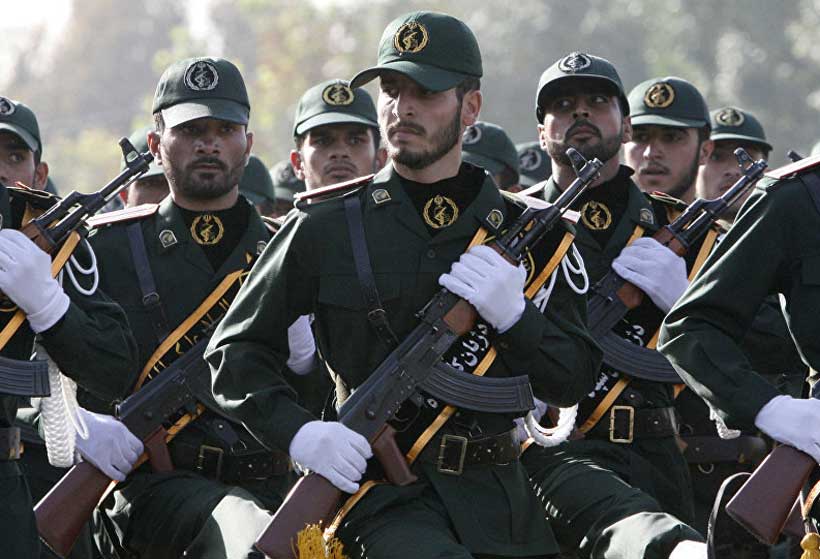 The stakes in the Middle East couldn't be higher.
Suspicion that the United States' intent is to change the regime in Tehran rather than its officially stated goal of forcing Iran to curb its ballistic missile program and support for militias in Lebanon, Gaza and Yemen was heightened with this week's decision to designate the Iranian Revolutionary Guards Corps (IRGC) as a terrorist organization.
It was the first time that the United States labelled a branch of a foreign government as a terrorist entity, particularly one that effects millions of Iranian citizens who get conscripted into the military and for whom the IRGC is an option.
"Today's unprecedented move to designate the IRGC as a Foreign Terrorist Organization demonstrates our commitment to maximize pressure on the Iranian regime until it ceases using terrorism as tool of statecraft," tweeted Mr. Trump's national security adviser, John Bolton..
The designation effectively blocks Mr. Trump's potential successor from possibly returning to the 2015 international accord that curbed Iran's nuclear program, complicates any diplomatic effort to resolve differences, and changes the rules of engagement in theatres like Syria where US and Iranian forces operate in close proximity to one another.
"Through this, some US allies are seeking to ensure a US-Iran war or to, at a minimum, trap them in a permanent state of enmity," said Trita Parsi, head of the National Iranian American Council, referring to Saudi Arabia and Israel.
The designation was likely to embolden advocates in Washington, Saudi Arabia and Israel of a more aggressive covert war against Iran that would seek to stoke unrest among the Islamic republic's ethnic minorities, including Baloch, Kurds and Iranians of Arab descent.
Both Saudi Arabia and Israel were quick to applaud the US move. Israeli prime minister Benyamin Netanyahu, on the eve of a hard-fought election, claimed credit for the suggestion to designate the IRGC. The official Saudi news agency asserted that the decision translates the Kingdom's repeated demands to the international community of the necessity of confronting terrorism supported by Iran."
The risk of an accident or unplanned incident spiralling out of control and leading to military confrontation has also been heightened by Iran's response, declaring the US military in the greater Middle East a terrorist entity.
The US move and the Iranian response potentially put US military personnel in the Gulf as well as elsewhere in the region in harm's way.
The designation also ruled out potential tacit US-Iranian cooperation on the ground as occurred in Iraq in the fight against the Islamic State and in Afghanistan. That cooperation inevitably involved the IRGC.
Beyond geopolitical and military risks, the designation increases economic pressure on Iran because the IRGC is not only an army but also a commercial conglomerate with vast interests in construction, engineering and manufacturing.
It remained however unclear to what degree the sanctions would affect the IRGC, which, already heavily sanctioned, does much of its business in cash and through front companies.
US policy, even before the IRGC designation, had already raised the spectre of a nuclear race in the Middle East. The designation increases the chances that Iran will walk away from the nuclear agreement.
Saudi Arabia has however already been putting in place the building blocks for its own nuclear program in anticipation of Iran abandoning the agreement and returning to its full-fledged, pre-2015 enrichment project.
The IRGC goes to the heart of the Iranian regime. It was formed to protect the regime immediately after the 1979 revolution at a time that Iran's new rulers had reason to distrust the military of the toppled shah.
Some of the shah's top military and security commanders discussed crushing the revolution at a dinner on new year's eve 1978, some six weeks before the shah's regime fell. It was the shah's refusal to endorse their plan that foiled it. The shah feared that large-scale bloodshed would dim the chances of his exiled son ever returning to Iran as shah.
The IRGC has since developed into a key pillar of Iran's defense strategy which seeks to counter perceived covert operations by the United States, Saudi Arabia and Israel by supporting proxies across the Middle East.
It is a strategy that has proven both effective and costly, Iran's failure to address fears that the strategy is an effort to export its revolutions and topple the region's conservative regimes, particularly in the Gulf, has raised the cost.
To be sure, the Iranian revolution constituted a serious threat to autocratic rulers. It was a popular revolt like those more than 30 years later in the Arab world. The Iranian revolt, however, toppled not only an icon of US power in the Middle East and a monarch, it also created an alternative form of Islamic governance that included a degree of popular sovereignty.
The revolution unleashed a vicious cycle that saw Gulf states fund the eight-year long Iran-Iraq war in the 1980s in which up to one million people died; Saudi Arabia wage a four-decade long US$100 billion campaign to globally propagate ultra-conservative, anti-Shiite, anti-Iranian strands of Islam; repeated attempts to stoke ethnic tensions among Iran's disgruntled minorities, and Iranian counter measures including support for proxies across the Middle East and violent attacks against Americans, Israelis, Jews and regime opponents in various parts of the world.
"Given that the IRGC is already sanctioned by the US Treasury, this step is both gratuitous and provocative. It will also put countries such as Iraq and Lebanon in even more difficult situations as they have no alternative but to deal with the IRGC. It will strengthen calls by pro-Iran groups in Iraq to expel US troops," said Barbara Slavin, an Iran expert at the Washington's Atlantic Council
Middle Eastern protests challenge debilitating Gulf counterrevolution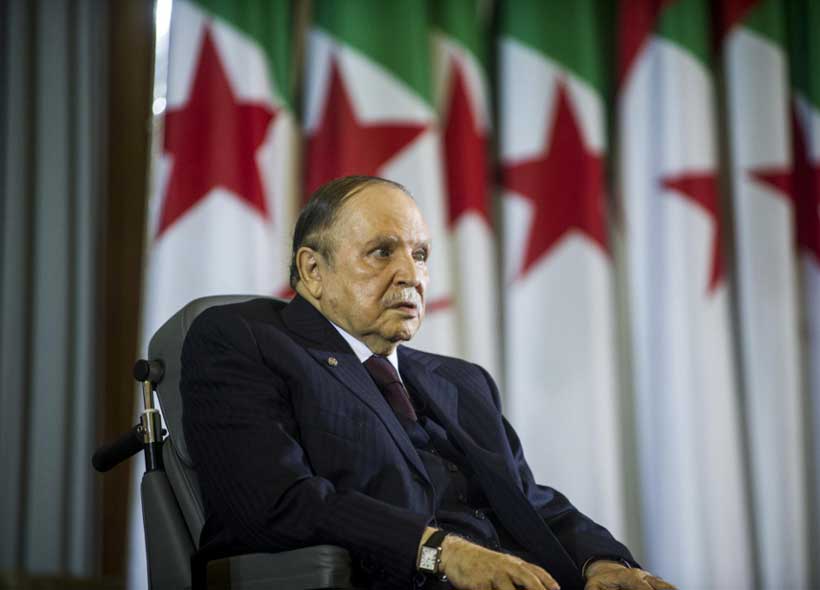 Much of the Middle East's recent turmoil stems from internecine Middle Eastern rivalries spilling onto third country battlefields and Saudi and United Arab Emirates-led efforts to roll back the achievements of the 2011 popular Arab revolts and pre-empt further uprisings.
This week's successful toppling of ailing Algerian president Abdelaziz Bouteflika and months of anti-government demonstrations that have put Sudanese leader Omar al-Bashir on the defensive suggest that the Saudi-UAE effort may be faltering.
So does the record of the past eight years. The counterrevolution's one success, Egypt, has produced some of the harshest repression in the country's history.
Saudi and UAE intervention in Yemen has sparked one of the world's worst humanitarian crises, tarnished the image of the two Gulf states, and provided opportunity to Iran to expand its network of regional proxies.
In a twist of irony, Saudi Arabia, the UAE and Egypt, who justify the Yemen war by pointing to an invitation by the internationally recognized exile government of president Abd Rabbuh Mansur Hadi, support the rebel forces of Field Marshal Khalifa Haftar in Libya.
Mr. Haftar's forces are poised to march on Tripoli, the seat of the United Nations-recognized government of Libya, two weeks after the field marshal met with King Salman in Saudi Arabia. The fighting in Libya has turned into a proxy war between Gulf rivals with Qatar supporting the Islamist-dominated Tripoli government.
In Syria, rivals Saudi Arabia, the UAE and Qatar, who exasperated the country's eight-year long devastating civil war by backing rival rebel forces, are back to square one: the man they wanted to remove from office, president Bashar al-Assad, has gained the upper hand with the support of Russia and Iran.
The protests in Algeria and Sudan suggest that the social, economic and political grievances that fuelled the 2011 protests continue to hover just below the surface in a swath of land that stretches from the Atlantic coast of Africa to the Gulf.
Like in 2011, protests in the Middle East are not isolated incidents but the most dramatic part of a more global wave prompted by a loss of public confidence in leaders and political systems that has sparked anti-government demonstrations in countries as far flung as Zimbabwe and Haiti.
The Algerian and Sudanese protests come on the back of a wave of smaller, political and socio- economic protests since 2011 that suggested that the Middle Eastern counterrevolution amounted to putting a lid on a pot that could boil over at any moment. Protests have erupted in recent years in a host of countries, including Iraq, Morocco, Jordan, Lebanon and Tunisia.
The protests also suggest the fragility of hopes of Middle Eastern autocrats that China's model of successfully growing the economy, creating jobs and opportunity, and delivering public goods coupled with increased political control and suppression of rights would prove to be a sustainable model in their own backyard.
The fragility of the model is enhanced by the tendency of autocrats to overreach in ways that either distract from their core goals or pursue objectives like the creation of a 'new man' that ultimately have failed in countries like Turkey.
Turkey's Islamist Justice and Development Party (AKP) has been in power for the better part of two decades. Its success suggests that the effort to create a secular New Turk by Mustafa Kemal Ataturk, the visionary who carved modern Turkey out of the ruins of the Ottoman empire almost a century ago, has stumbled.
Egyptian general-turned president Abdel Fattah al-Sisi and Chinese leader Xi Jinping have taken control and civilisationalism to new extremes by seeking not only absolute political power but also the ability to shape culture and dictate personal behaviour.
Mr. Al-Sisi recently ordered his officials to dictate the themes and scripts of Egyptian soap operas, a popular regional staple, particularly during the holy month of Ramadan. A military-linked production company has taken charge of some of Egypt's biggest and most successful shows.
Film directors have been instructed to focus on shows that praise the military and law enforcement and demonize the Muslim Brotherhood, a group that has been brutally targeted by Mr. Al-Sisi as well as the UAE that together with Saudi Arabia backed his 2013 military coup. The coup toppled Mohammed Morsi, a Brother and Egypt's first and only democratically elected president.
Mr. Xi's hopes to promote 'core socialist values' such as patriotism, harmony and civility amounts to an effort to counter individualism, materialism and hedonism. The campaign involves blurring piercings and jewellery worn by male pop stars during performances on television and the Internet, obliging soccer players to wear long sleeves to cover their tattoos, and ensuring that women conference hosts raise their necklines and rappers restrict their lyrics to promotion of peace and harmony.
Saudi Arabia has argued that journalist Jamal Khashoggi was killed in the Saudi consulate in Istanbul six months ago by rogue government operatives who are currently standing trial in a process that lacks transparency and has called into question the kingdom's version of events.
The overreach suggests that Middle Eastern autocrats are unlikely to respond to the protests in Algeria and Sudan any differently than they did in 2011.
Analyst Giorgio Cafiero predicts that in the wake of Mr. Bouteflika's resignation, Saudi Arabia is likely to support efforts to maintain control by what Algerians call Le Pouvoir (The Power) or the deep state, a cabal of military and security officials and business tycoons, The same is likely to be true for the UAE.
Similarly, Saudi Arabia and the UAE alongside Egypt continue to back Mr. Al-Bashir although he is on the defensive after months of protests that have rocked the East African state.
Whether Algeria's ancien regime backed by Gulf states is able to retain power may well be dependent on what conclusions protesters draw from the experience of the 2011 revolts.
Like the protesters than, Algerian demonstrators need to decide whether Mr. Bouteflika's resignation is a sufficient enough success to justify surrender of their street power and return to a structured political process.
Indications are that the protesters have learnt their lesson.
"Algerians are very realistic. This is a beautiful victory, a tangible first step but they know that more has to be done. They are not satisfied entirely … they want all of them to be gone," said Algeria scholar Dalia Ghanem.
"Algerians are calling for radical change, a change in leadership. They didn't want Bouteflika, they don't want Bouteflika's family, or Bouteflika's clan — and they don't want the old guard to stay in power," Ms. Ghanem added.