Job creation around agriculture can spur youth employment in Africa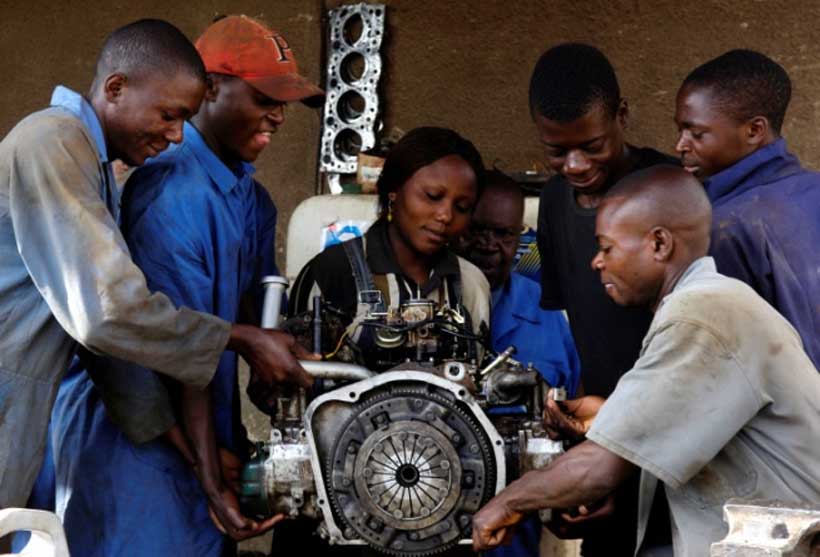 Agriculture will continue to generate employment in Africa over the coming decades, but businesses around farming, including processing, packaging, transportation, distribution, marketing and financial services, could also create jobs for young people, especially those in rural areas, a senior United Nations official said Thursday.
"Countries need to promote a rural and structural transformation that fosters synergies between farm and non-farm activities and that reinforces" the linkages between rural areas and cities, José Graziano da Silva, Director-General of the Food and Agriculture Organization (FAO), told a regional conference on employment being held from 19 to 23 February in Khartoum, Sudan.
FAO Regional Conference for Africa primarily focuses on the theme of creating decent and attractive employment in the world's "youngest" continent in terms of the average age of its population.
Estimates suggest that up to 12 million new jobs will have to be created every year to absorb new labour market entrants over the next 20 years. Today some 54 per cent of Africa's work force relies on the agricultural sector for livelihoods, income and employment, especially in family farming.
With more people moving to cities, demand on urban food markets will grow, which in turn can generate job opportunities in all agriculture-related activities. But FAO believes that more must be done to create non-agricultural employment in rural areas, including agro-tourism and other services.
"More than ever, strategic partnerships are needed to bring together the African Union, the African Development Bank and the UN system and other development partners," Mr. Graziano da Silva said.
He warned however that more profitable urban markets can lead to a concentration of food production in large commercial farms, and also the creation of value chains dominated by large processors and retailers.
"In this contest, smallholders and family farmers need specific policies and regulations. This includes providing access to inputs, credit and technology and improving land tenure," he added, stressing how social protection programmes, including cash transfers can link public food purchase to family farmer's production.
Fight against human trafficking must be strengthened in Ethiopia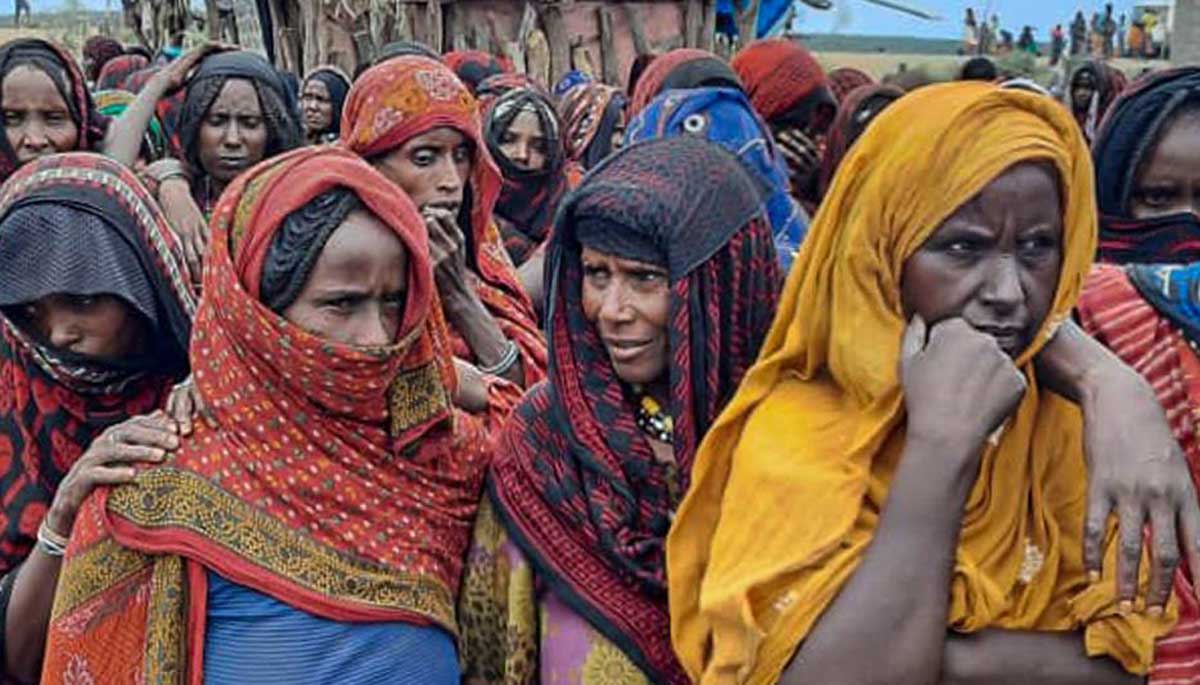 Throughout Ethiopia's Tigray, Afar and Amhar regions, women and girls are becoming increasingly vulnerable to abduction and sex trafficking as they flee ongoing armed conflict, a group of UN-appointed independent human rights experts warned on Monday.
The protracted conflict in the three northern regions have heightened risks of trafficking for sexual exploitation as a form of sexual violence in conflict, the experts said in a statement.
"We are alarmed by reports of refugee and internally displaced women and girls in the Tigray, Afar, and Amhara regions being abducted while attempting to move to safer places," they said.
Tweet URL
"We are concerned at the risks of trafficking, in particular for purposes of sexual exploitation, including sexual slavery."
Women and children in crosshairs
Amidst abductions and displacement, the UN experts raised serious concerns over Eritrean refugee women and children being at particular risk of sex trafficking.
"Urgent action is needed to prevent trafficking, especially for purposes of sexual exploitation, and to ensure assistance and protection of all victims, without discrimination on grounds of race or ethnicity, nationality, disability, age or gender," they said.
Meanwhile, the hundreds of children who have been separated from their families, especially in the Tigray region, are particularly vulnerable, warned the independent experts.
"The continuing lack of humanitarian access to the region is a major concern," the experts continued, urging immediate national, bilateral and multilateral measures to prevent all forms of trafficking of children and to ensure their protection.
Identifying victims
They added that sufficient measures were not being taken to identify victims of trafficking, or support their recovery in ways that fully takes account of the extreme trauma being suffered.
"The failure to provide accountability for these serious human rights violations and grave crimes creates a climate of impunity, allows trafficking in persons to persist and perpetrators to go free," underscored the six UN experts.
They urged all relevant stakeholders to ensure that victims of trafficking can adequately access medical assistance, including sexual and reproductive healthcare services and psychological support.
The experts said they had made their concerns known to both the Governments of Ethiopia and neighbouring Eritrea.
HL7 FHIR, the Future of Health Information Exchange?
Health Level 7 International is an association that calls itself a non profit organization, ANSI-accredited standards developing organization devoted to creating a thorough structure and standards set for the exchange, incorporation, sharing, and retrieval of digital health data that endorses clinical practice and the management, delivery, and evaluation of health services.
A next-generation standards framework developed by HL7, FHIR is described as such on the HL7 website. The best aspects of HL7's v2, v3, and CDA product lines are combined in FHIR, which also makes use of the most recent web standards and places a strong emphasis on implementation.
Do you wonder what's the difference between HL7 and FHIR? The core development technologies are the fundamental distinction between HL7 and FHIR. FHIR depends on open web technologies like JSON and RDF data formats as well as RESTful web services. FHIR reduces the learning curve for developers because they are already familiar with these technologies, allowing them to start working more immediately.
The "Resources" of FHIR and How They Help the Provider
FHIR is essentially an effective mechanism for healthcare professionals to communicate data about patients in a range of settings, including in-patient, ambulatory, acute, long-term, community, allied health, etc. The implementation of FHIR through its Resources is the aspect of it that matters the most to providers. The resources are comparable to "paper 'forms' indicating various types of medical and administrative data that can be gathered and shared," as stated on their website. Each Resource or "form" is assigned a template by FHIR.
Why is FHIR important?
Data was locked in proprietary structures for many years. Providers, payers, and patients frequently had to revert to outdated, time-consuming techniques to transmit information, such as faxing chart notes or physically transferring paper-based records. Or systems had to transmit whole papers to answer a doctor's demand for specific health information. Doctors have to search through entire paperwork to find a single piece of information, which drains them and takes lots of time. Luckily, each Resource can be provided using FHIR without the whole clinical record. This enables a quicker and significantly more effective interchange of health information.
Why is HL7 FHIR the future of health information exchange?
Sharing data is made easier, implementation is greatly simplified, and mobile apps are support FHIR better. Additionally, it provides crucial use cases that are advantageous to patients, payers, and providers.
To expedite decision-making, physicians can exchange patient data more effectively among teams. Medical data can be added to claims data by insurance companies to enhance risk assessment, reduce costs, and enhance outcomes. Additionally, patients can have more influence over their health by getting access to medical data via user-friendly apps that operate on smartphones, tablets, and wearables.
What makes FHIR different from the rest of the previous standards?
Although FHIR differs from earlier standards in numerous ways, there are two fundamental distinctions that make it so remarkable:
Security: TLS/SSL encryption is necessary for any production health data exchanged over FHIR. This makes it significantly safer than earlier HL7 standards.
Resources: FHIR makes use of uniform data components and formats, also referred to as "Resources." The lowest feasible transactional unit in FHIR is a Resource, which provides significant data through a known identity.
FHIR can be used in a wide range of situations, such as mobile apps, cloud communications, data sharing based on electronic health records, server communication in large institutional healthcare providers, and more. Open source, cost-free, scalable, and adaptable summarize FHIR.
35 years of Cultural Routes: Safeguarding European Values, Heritage, and Dialogue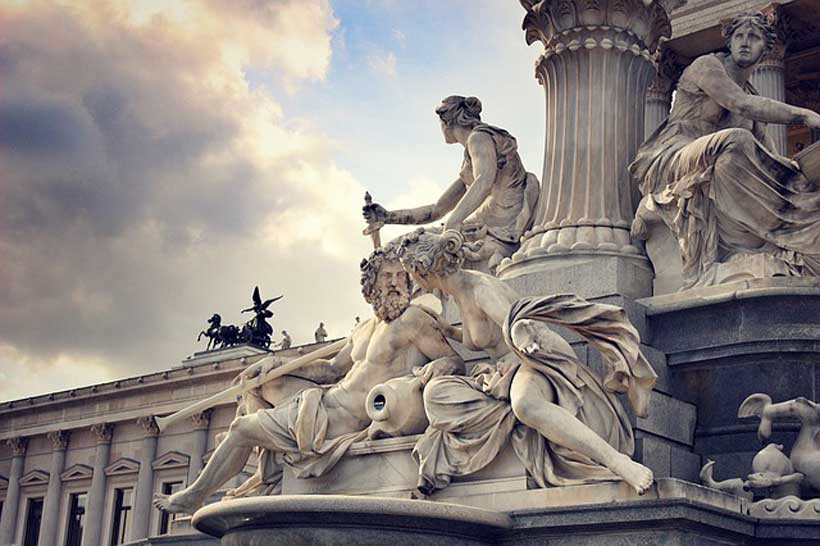 A Europe rich in history, heritage, dialogue and values: the Council of Europe Cultural Routes' programme celebrates its 35th anniversary, on the occasion of the 11th Advisory Forum in Minoa Palace Hotel, Chania, Crete (Greece) on 5-7 October, with a special event to highlight the relevance of Cultural Routes for the promotion of cultural diversity, intercultural dialogue and sustainable tourism.
The Forum is organised by the Enlarged Partial Agreement on Cultural Routes of the Council of Europe and the European Institute of Cultural Routes, in co-operation with the Hellenic Ministry of Culture and Sports, the Hellenic Ministry of Tourism, the Greek National Tourism Organization, the Region of Crete, the Municipality of Chania, the Chamber of Industry and Commerce of Chania, and the Historic Cafes Route. The 2022 edition will be the opportunity to underline the growing relevance of the Cultural Routes methodology and practices in promoting Europe's shared cultural heritage while fostering viable local development.
Deputy Secretary General Bjørn Berge will participate in the high-level dialogue, together with Minister of Culture and Sports of Greece Lina Mendoni, Minister of Tourism of Greece Vassilis Kikilias, Parliamentary Assembly (PACE) Vice-President and Chairperson of the Greek Delegation Dora Bakoyannis and Chair of the Statutory Committee of Cultural Routes Ambassador Patrick Engelberg (Luxembourg).
Over three days of workshops and interactive debates, three main general sessions will be explored:
Promoting European Values and Intercultural Dialogue;
Safeguarding Heritage in Times of Crisis;
Fostering Creative Industries, Cultural Tourism, Innovative Technologies for Sustainable Communities.
The Forum will discuss trends and challenges in relation to Cultural Routes, providing a platform for sharing experiences, reviewing progress, analysing professional practices, launching new initiatives and developing partnerships across Europe and beyond. Participants range from managers among the 48 cultural routes to representatives of national ministries, International Organisations, academics, experts and tourism professionals.