Job creation around agriculture can spur youth employment in Africa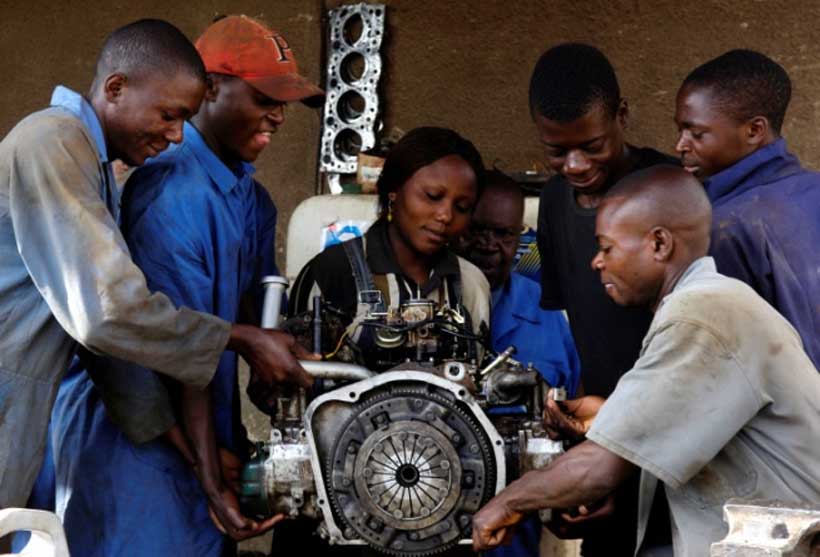 Agriculture will continue to generate employment in Africa over the coming decades, but businesses around farming, including processing, packaging, transportation, distribution, marketing and financial services, could also create jobs for young people, especially those in rural areas, a senior United Nations official said Thursday.
"Countries need to promote a rural and structural transformation that fosters synergies between farm and non-farm activities and that reinforces" the linkages between rural areas and cities, José Graziano da Silva, Director-General of the Food and Agriculture Organization (FAO), told a regional conference on employment being held from 19 to 23 February in Khartoum, Sudan.
FAO Regional Conference for Africa primarily focuses on the theme of creating decent and attractive employment in the world's "youngest" continent in terms of the average age of its population.
Estimates suggest that up to 12 million new jobs will have to be created every year to absorb new labour market entrants over the next 20 years. Today some 54 per cent of Africa's work force relies on the agricultural sector for livelihoods, income and employment, especially in family farming.
With more people moving to cities, demand on urban food markets will grow, which in turn can generate job opportunities in all agriculture-related activities. But FAO believes that more must be done to create non-agricultural employment in rural areas, including agro-tourism and other services.
"More than ever, strategic partnerships are needed to bring together the African Union, the African Development Bank and the UN system and other development partners," Mr. Graziano da Silva said.
He warned however that more profitable urban markets can lead to a concentration of food production in large commercial farms, and also the creation of value chains dominated by large processors and retailers.
"In this contest, smallholders and family farmers need specific policies and regulations. This includes providing access to inputs, credit and technology and improving land tenure," he added, stressing how social protection programmes, including cash transfers can link public food purchase to family farmer's production.
Colombia's energy districts: an example for the region
An energy district is a local institution that leads, implements and accelerates a locally-owned, inclusive and clean energy transition. In the process, energy districts create local jobs and retain and grow wealth, while simultaneously reducing carbon emissions and air pollution.
Colombia is a pioneer South American country in the promotion of this approach. Beginning in 2013, the United Nations Industrial Development Organization (UNIDO), together with Switzerland's State Secretariat for Economic Affairs (SECO), has been implementing an energy districts project in cooperation with the Ministry of Environment and Sustainable Development (Minambiente) and the public utility of the city of Medellín (Empresas Publicas de Medellín – EPM).
In its second phase, beginning in 2019, the project has been working closely with national and city-level authorities and stakeholders to improve and implement national and sub-national policy and regulatory frameworks to promote further development of energy districts; reinforce knowledge and capacities for energy districts of all market players; and provide technical assistance to some 10 selected cities so that they can include energy districts in their urban planning and support the realization of two-three near-future mature projects.
From the 17-19 November, the UNIDO project and partners, ACAIRE (Colombian Association for Refrigeration and Air Conditioning) and CIDARE, the Centre of Research and Development in Air Conditioning and Refrigeration hosted the Third International Conference for Energy Districts, a virtual event bringing together national and international experts from industry and academia, and representatives from the public sector and international organizations.
Carlos Eduardo Correa, Colombia'sMinister of Environment and Sustainable Development, stated that the conference was the ideal scenario to show the achievements of the country in the implementation of district energy as a contribution to the Sustainable Development Goals.
"All of our actions, plans, projects and regulations, are geared towards the achievements of the Nationally Determined Contributions, the reduction of greenhouse gas emissions, and, at the same time, the contribution of low-carbon development. Here, Colombia has an important experience and is an example for the region," he stated.
The progress of district energy in Colombia and the region, the importance of their implementation in urban planning, energy maps and clean energy transition, the mechanisms to finance these projects and the use of renewable energies in their execution, were some of the main topics addressed by more than 30 national and international speakers during the three days of discussions.
"The implementation of the project has, as a main component, the sustainability of knowledge and capacities in Colombia. That is why the support and work with academia are fundamental to strengthen the capacities of all the actors in the value chain and promote the education of professionals in the areas of sustainability and energy efficiency, among others," noted Alex Saer, Director of Climate Change and Risk Management at the Ministry of Environment and Sustainable Development.
The conference was also the opportunity to celebrate the awards of the Second Competition for Universities in District Energy, with the objective of designing a business model for the sale of thermal energy applied to residential users.
The contest, which had the participation of eight universities from Colombia, awarded the first-place winner team with fully funded attendance to the International District Energy Association Campus Energy in Boston in February 2022.
193 countries adopt the first global agreement on the Ethics of Artificial Intelligence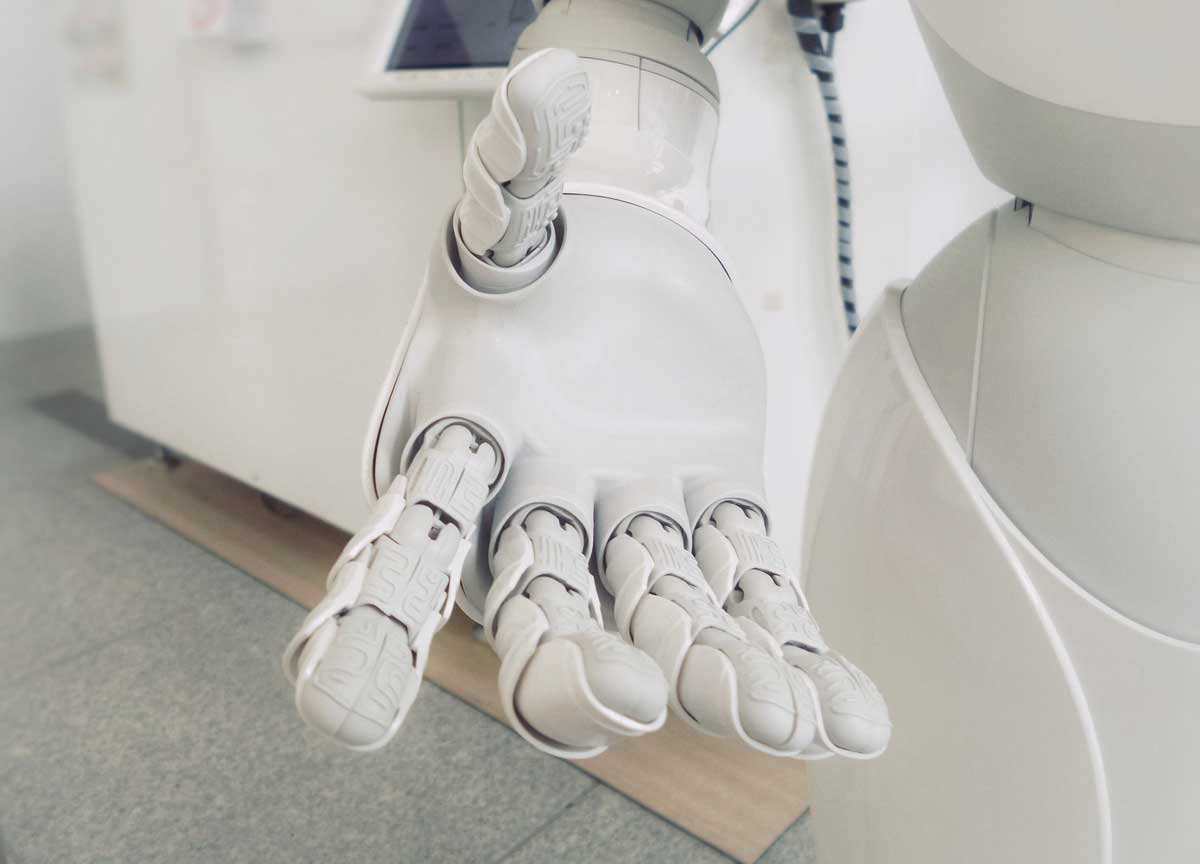 All the nations members of the UN Educational, Scientific and Cultural Organization (UNESCO) adopted on Thursday a historical text that defines the common values and principles needed to ensure the healthy development of AI.
Artificial intelligence is present in everyday life, from booking flights and applying for loans to steering driverless cars. It is also used in specialized fields such as cancer screening or to help create inclusive environments for the disabled.
According to UNESCO, AI is also supporting the decision-making of governments and the private sector, as well as helping combat global problems such as climate change and world hunger.
However, the agency warns that the technology 'is bringing unprecedented challenges'.
"We see increased gender and ethnic bias, significant threats to privacy, dignity and agency, dangers of mass surveillance, and increased use of unreliable AI technologies in law enforcement, to name a few. Until now, there were no universal standards to provide an answer to these issues", UNESCO explained in a statement.
Considering this, the adopted text aims to guide the construction of the necessary legal infrastructure to ensure the ethical development of this technology.
"The world needs rules for artificial intelligence to benefit humanity. The Recommendation on the ethics of AI is a major answer. It sets the first global normative framework while giving States the responsibility to apply it at their level. UNESCO will support its 193 Member States in its implementation and ask them to report regularly on their progress and practices", said Audrey Azoulay, UNESCO chief.
AI as a positive contribution to humanity
The text aims to highlight the advantages of AI, while reducing the risks it also entails. According to the agency, it provides a guide to ensure that digital transformations promote human rights and contribute to the achievement of the Sustainable Development Goals, addressing issues around transparency, accountability and privacy, with action-oriented policy chapters on data governance, education, culture, labour, healthcare and the economy.
One of its main calls is to protect data, going beyond what tech firms and governments are doing to guarantee individuals more protection by ensuring transparency, agency and control over their personal data. The Recommendation also explicitly bans the use of AI systems for social scoring and mass surveillance.
The text also emphasises that AI actors should favour data, energy and resource-efficient methods that will help ensure that AI becomes a more prominent tool in the fight against climate change and in tackling environmental issues.
"Decisions impacting millions of people should be fair, transparent and contestable. These new technologies must help us address the major challenges in our world today, such as increased inequalities and the environmental crisis, and not deepening them." said Gabriela Ramos, UNESCO's Assistant Director General for Social and Human Sciences.
Africa Industrialization Week 2021 at UNIDO
A series of webinars on themes such as the Fourth Industrial Revolution, climate-related challenges in industrialization, and opportunities for Japanese and other international investors on the African continent, marked the beginning of Africa Industrialization Week 2021 at the United Nations Industrial Development Organization (UNIDO).
Africa Industrialization Week, observed by the United Nations system each year in November, focuses on raising awareness of the importance of Africa's industrialization and the challenges faced by the continent.
"The African Continental Free Trade Area – AfCFTA – agreement, which came into being this year, opens up a huge market of 1.3 billion people and is a US$3.4 trillion economic bloc with the potential to lift 30 million Africans out of extreme poverty. Coupled with the African Union's Agenda 2063 and the 2030 Agenda for Sustainable Development Goals, it will help focus on addressing the existing challenges and opportunities to accelerate the industrial development of the continent," said UNIDO Director General, LI Yong, in his message on the occasion.
"The Fourth Industrial Revolution (4IR) has deep implications for sustainable development of Africa, and governments' policymaking approach towards new technology and innovation needs to be more agile, flexible and resilient," according to Bernardo Calzadilla-Sarmiento, UNIDO Managing Director of the Directorate of Digitalization, Technology and Agribusiness at UNIDO.
At a webinar on 'Road to 4IR for Africa,' Calzadilla-Sarmiento said that by 2030 Africa's potential workforce will be among the world's largest and there is a massive opportunity for growth when this is coupled with the needed infrastructure and suitable skills for innovation and technology use.
Other panellists from the field of robotics, Artificial intelligence and the Internet of Things also discussed the potential strengths and opportunities, as well as the challenges for African industrialization.
In a separate webinar, hosted by UNIDO's Investment and Technology Promotion Office (ITPO) in Tokyo, the panelists discussed ways to facilitate and promote investment and technology transfer, especially from Japan, for industrial development in Africa. Panelists emphasized that there was a need to increase manufacturing capabilities and improve capacity building, especially in sectors like pharmaceuticals, both for domestic consumption and for export.
"There are projected business opportunities valued at US$ 5.6 trillion by 2025 due to the increased spending capacity of US$ 3.5 trillion and growth in household consumption to US$2.1 trillion. This creates great business opportunities for investors from Japan, as well as from the rest of the world," opined Mansur Ahmed, Vice President of the Africa Business Council.
In a webinar on "Carbon-Neutral and Resilient industrialization in Africa," the panelists discussed ways of addressing the challenges of climate change and ensuring an inclusive and sustainable industrial development on the continent. They agreed there is a need for a policy environment that allows private sector participation in energy generation, and a need to develop pathways aligning industrial policy goals with national climate action priorities and policies.
In 2016, the United Nations proclaimed the period 2016-2025 as the Third Industrial Development Decade for Africa (IDDA III) and tasked UNIDO with leading the implementation of the Decade, in collaboration with a range of partners. According to Victor Djemba, chief of UNIDO's Africa division, UNIDO coordinated the development of a Joint Roadmap to better streamline international efforts into programmes and projects for the continent's industrial development activities. "The vision for the implementation of IDDA III is to firmly anchor Africa on a path towards inclusive and sustainable industrial development," he added.