Why India won't intervene militarily in Maldives
An Indian Ocean archipelago of 1,192 islands, the Maldives is a tourist paradise. The Maldives is a low-lying country that is expected to be among the first in the world to go under water as a result of climate change. While it may take a few more decades for rising sea levels to wreak havoc on the archipelago, there are more immediate and pressing problems tearing the country apart.
Tourism is the backbone of the country's economy, and tour operators have reported hundreds of daily cancellations since the state of emergency was imposed on February 5. Following the state of emergency, Maldives has been in a tensed state of existence in as the archipelago is facing a sort of turmoil, ransacking its tourism based economy.
Crisis
The current crisis was the result of a Supreme Court ruling on February 1, overturning the convictions of Yameen's rivals. In addition to ordering the government to release the nine convicted opposition leaders, the apex court called for reinstating 12 parliamentarians who were stripped of their seats last year when they left Yameen's Progressive Party of Maldives to join the opposition.
Two weeks after the government of the Maldives declared a state of emergency amid rising political tension, on February 20th Parliament approved a 30-day extension that, among other grave consequences, may result in serious damages to the economy, scaring away international visitors. On February 20, President Abdulla Yameen Abdul Gayoom requested to extend the Maldives state of emergency for a total of 45 days. The Maldives government and the Ministry of Tourism have emphasized their commitment to safety for civilians and tourists alike.
The emergency "shall only apply to those alleged to have carried out illegal activities — it shall not apply to otherwise law-abiding residents of, or visitors to, the Maldives," Yameen's office said in a statement.
The opposition Jumhooree Party says the approval of the extension is illegal, and urged Yameen to lift the state of emergency in order to restore normalcy. "Despite the State of Emergency, the country is functioning as normal as possible," a spokesperson for the Ministry of Tourism told TPG Tuesday before the extension was approved. "Schools and government offices are in operation and we do not foresee any threats to the public or tourists. We too are continuing with the promotional activities of the destination."
Since Yameen became president in a controversial election in 2013, he has systematically crushed dissidence within his party and removed rivals from the political arena.
For instance, MDP leader and former Maldivian president Mohamed Nasheed, the archipelago's first democratically elected leader, was convicted on terrorism charges in 2015 and sentenced to 13 years in jail. While Nasheed has been living in self-exile in Britain since 2016, several other opposition leaders, including a former defense minister in the Nasheed government, Mohamed Nazim; Yameen's once "trusted" vice-president, Ahmed Adheeb; and leader of the opposition Adhaalath Party, Sheikh Imran Abdulla, are in jail on long prison terms.
The opposition Maldivian Democratic Party (MDP) calls on neighboring India to militarily intervene to end the crisis, and let Nasheed become the president.
According to reports in the Indian media, the government has ruled out the military option for now, although it has activated its standing operating procedure for the Maldives by keeping troops ready for deployment there at short notice, should the need arise.
But India is said to be working with a group of countries, including the United States and Saudi Arabia, to pressure the government through imposition of sanctions. However, India has traditionally opposed the sanctions option to influence regime behavior, as sanctions affects ordinary people rather than the ruling elite.
Relations between India and the Maldives have been strong for decades; India played a major role in building the Maldives' economy and military. It was India's support that kept the authoritarian Gayoom in power for three decades.
However, bilateral ties have been fraying since Nasheed's exit from power in 2012. That year, the Maldivian government abruptly terminated a $500 million contract awarded to India's GMR Infrastructure for developing an airport in Male. Bilateral ties have deteriorated since then. Yameen's "authoritarian governance" has irked India, but it is his tight embrace of China that has raised hackles in Delhi.
No invitation for invasion
A country could decide to send military forces to neighboring or any other country only on the request form that nation concerned. Otherwise the intervention becomes totally illegal and amounts to invasion. USA led NATO have been occupying many countries in Middle East and Afghanistan after invading them on false justifications.
Anyone who closely follows Indian state behavior abroad would quickly endorse the argument that India would not intervene in Maldives citing any reason.
In order to decide to sent troops to nearby Maldives, India must have got a request from the government of Maldives but that government has not sought it. In 1988 when India intervened in Maldives it was on the request received from the then President Gayoom.
When an external government is engaged in dealing with an emergency situation, naturally that power should be given huge service charges. Without any request from Maldivian government of Yameen, India won't get any service charges. Though the exiled opposition leader Nasheed might be willing to pay the money to India as he has made the request to New Delhi, but India cannot respond to non-government actors.
This step alone can easily do away with any suggestion to India for intervention in Maldives.
The government of Maldives has not asked for Indian military to help bring peace and normalcy back to the island nation. India cannot attack Maldives on the suggestion by the opposition leader who now lives in Srilanka.
Claiming to be a 'terror victim', India would not like to be seen as an aggressor as no amount of justification can  make New Delhi "innocent" although it has got that look. .
China factor
But there are some more important reasons that deny India any chance to send troops to Maldives which, in the absence of a request from the government,   would mean to remove the President and government from power.
Today, archipelago Maldives is not alone, though insignificant for non-tourists. China is fast becoming an economic ally of Maldives and might soon have its own military bases in the island nations as well.
Chinese nexus is the prime strength Maldives would operate on.
Unlike China, USA can only bully small nations but cannot spend money on them, does not invest there to help their economies flourish. Already, Beijing, knowing the Indian strategic community's desire for a military showcase byIndia in Maldives, has expressed its opposition to outside intervention from India.
Unlike USA, India cannot attack Maldives on the suggestion of USA or Israel or Opposition leader Nasheed and if that at all happens India would possibly be in a long term trouble.
In 2014, when Chinese President Xi Jinping visited Maldives, Yameen handed over the airport project to a state-run Chinese company. The two sides signed a string of deals during that visit that saw Beijing participate in a big way in infrastructure building in Maldives. Maldives also became an enthusiastic participant in the Maritime Belt of China's Belt and Road Initiative.
Then in December last year, the Maldives and China signed a Free Trade Agreement, much to India's concern. Delhi is worried about Beijing's mounting influence over Maldives and the strategic implications for India.
China's growing presence in the Maldives is a serious concern to India given the latter's geographic proximity to the Indian coastline. The Maldives also sit near international sea lanes through which India's oil imports traverse. India's security would be threatened should the Chinese set up a naval base in the Maldives. These concerns are not without substance; in August 2017, three Chinese naval vessels docked at the Maldives' capital, Male, setting off alarm bells in Delhi.
India's vulnerability
India is watching the unfolding crisis in the Maldives with concern. It is mulling different options. Not doing anything is not an option given India's stakes in a stable Maldives.
A seemingly busy India, whose PM is on a perpetual foreign tours as India's foreign policy with very little time for the people and keeps mum on all major anti-people events, promotes rampant corruption and the powerful lords  loot the nation and its resources for private use, steel cash from nationalized banks, illegal mining and land grabbing.
IPL Modi, PNB looter Nirav Modi- both have escaped from India and are now abroad thanks to timely help and aid from agencies of Indian regime, Kothari, et al are just the tip of iceberg in Indian sage of misappropriation of state resources while the intelligence and media lords are terribly busy blasting fake news about Pakistan and Muslims in order rot keep the fanatic sections of India.
The Indian government has said it is "disturbed" by the declaration of emergency in the Maldives and "the suspension of the Maldivian people's constitutional rights." It is "carefully monitoring the situation," it said. Earlier, its Ministry of External Affairs issued a travel advisory to its citizens traveling to Maldives.
Sections in India are in favor of an Indian military intervention in the Maldives. Some argue that it does not behoove a rising power with big ambitions like India to shrink away from acting robustly to defend its interests in the region.
A section of the BJP leadership has described the current crisis in the Maldives as an "opportunity" for India "to stake its claim to being a global player." It is "imperative" for India to intervene in the Maldives, they argue,  "since any global role is always dependent on a country's performance in the neighborhood first. Those who want to see India a superpower as soon as possible with a magic touch, say that "time is ripe for a decisive Indian intervention in the Maldives."  Such intervention by India would have the support of countries like the USA, Israel and UK, which, they reason, would be keen to see the pro-China Yameen removed from power. "This could be used to silence the Kashmiris who fancy for sovereignty".
If India does decide in favor of military intervention, this will not be the first time it has done so in the Maldives. In 1988, India sent in a small contingent of troops to avert a coup attempt against Gayoom. But the circumstances of that intervention were different from what exists today. In 1988, President Gayoom invited India to intervene. Yameen is unlikely to do so now. Importantly as well, 30 years ago the coup plotters were just a small group of mercenaries. A military intervention today could leave Indian troops stuck in a Maldivian quagmire.
Yameen wins power struggle
Yameen, like most rulers today, is determined to cling to power. Not only has Yameen ignored the court order, but he went on to declare an emergency and had the judges who handed out the ruling arrested. Reinstating the 12 parliamentarians would reduce his government to a minority. That would enable parliament to oust him in a no-confidence vote.
Besides, Yameen seems apprehensive that allowing Nasheed to return to the Maldives and freeing the other opposition leaders would galvanize the opposition and boost mass protests against his iron-fisted rule. Presidential elections are due later this year and Yameen fears that he will be defeated by a strong opposition campaign.
With the proclamation of a state of emergency, Yameen has prevented parliament from meeting. The emergency will be in place for 15 days, during which he can be expected to pack the judiciary with loyal judges. He is likely to engineer defections from the opposition. He could extend the state of emergency as well.
Yameen has already appointed new judges, who have since annulled the court order releasing the opposition politicians. Former president and opposition leader Maumoon Abdul Gayoom, who is Yameen's half-brother, has been detained and Yameen has fired two police chiefs over three days.
With Yameen tightening his grip, Nasheed has called on India "to send an envoy, backed by its military to free the judges and the political detainees." He has asked for India's "physical presence" in the Maldives.
China has warned India against any military intervention in Maldives.
Observation
China is closely watching events in the Maldives. The archipelago is a popular destination for Chinese tourists; in light of the current uncertainty, Beijing has advised its citizens to postpone travel to the Maldives. Having invested heavily in the Maldives, China is concerned about the safety of its investments, projects, and personnel. It has asked the Maldivian government to "to take necessary measures to earnestly protect the security of the Chinese enterprises, situations and personnel."
Unlike India, China has leverage with the Maldivian government. Yameen is likely to listen to China. But Beijing would not want to see him go.
China is opposed to India meddling in Maldives and has made this more than clear. An editorial in China's state-run Global Times chided India for openly intervening in its neighbors' domestic affairs. There is "no justification" for India "to intervene in Male's affairs," it observed.
Any military showcase by India could also prove counterproductive to India's long-term interests. It would push Yameen closer to the Chinese, for instance. Besides, it would boost perception of India as a "big brother" and a "bully" in the region. Undemocratic forces in India's neighboring countries have usually stoked anti-India sentiment among the masses by stressing such perceptions. This can be expected to happen in the Maldives too.
Importantly, an Indian military intervention is unlikely to benefit democratic forces in the Maldives in the long run as a democratic government, should one come to power in the archipelago following an intervention, would be seen as "made in India" with the USA acting as a "midwife." Such a government would lack legitimacy in the eyes of many Maldivian people.
It does seem that the Sino-Indian contest for influence in the archipelago is as fierce as the ongoing tussle between Yameen and the Maldivian opposition.
Thus any suggestion for Indian military intervention in Maldives is ruled out.
India could perhaps act as a facilitator or even a mediator in a possible dialogue between Yameen's Maldivian government and the opposition. But will Yameen welcome an Indian role against the Chinese wish? Moreover, he has reportedly defied Indian requests relating to the current crisis. India cannot have privileged the leverage to influence the decisions of Maldivian President.
Did India invade Kashmir?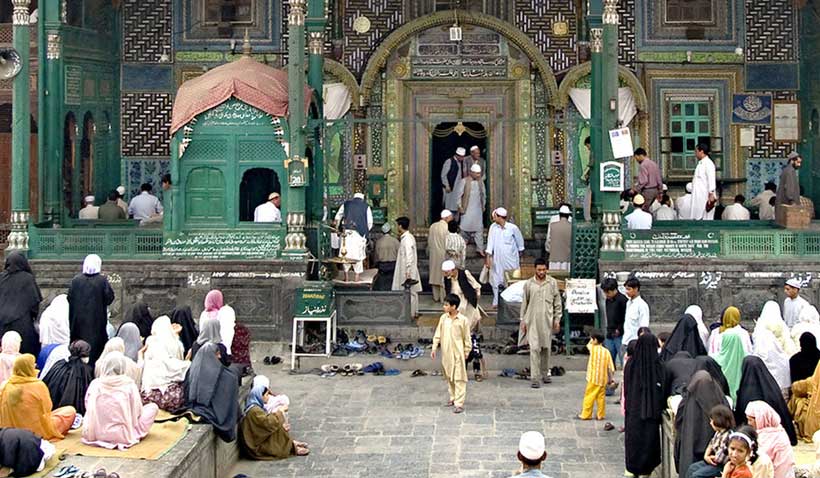 Pakistan has decided to observe 27th October as Black Day. This was the day when, according to India's version, it invaded the disputed Jammu and Kashmir State. India says that Pakistan had earlier entered a lashkar (irregular forces) into Kashmir on 22nd October. But, it is eerie that India never approached the International Court of Justice, as pointed out by Josef Korbel (the author of the Danger in Kashmir), or the United Nations (under Chapter VII of the UN Charter) to get Pakistan declared an aggressor. It approached the UN under Chapter VI of the UN charter (mediation). India's invasion of Kashmir is based on myths .
Myths
India claims that 'Maharaja Hari Singh signed the treaty of accession with the Indian Dominion on October 26, 1947'. As such, India was justified in marching invading Srinagar. . As for the 'accession instrument' argument, curious readers may refer to Alastair Lamb's 'Incomplete Partition, Kashmir – A disputed legacy 1846-1990', and 'Birth of a Tragedy'.
On the question of who the 'aggressor' was, the factual position is that India marched its troops into Kashmir without Maharajah's permission – a blatant act of aggression (Alastair Lamb, 'Incomplete Partition , Chapter VI: The Accession Crisis. Lamb concludes: 'According to Wolpert, VP Menon returned to Delhi from Srinagar on the morning of October 26 with no signed Instrument of Accession. Only after the Indian troops had started landing at Srinagar airfield on the morning of October 27 did VP Menon and MC Mahajan set out from Delhi from Jammu. The Instrument of Accession, according to Wolpert, was only signed by Maharaja Sir Hari Singh [if signed at all] after Indian troops had assumed control of the Jammu and Kashmir State's summer capital, Srinagar.
Lamb regards the so-called Instrument of Accession, 'signed' by the maharajah of Kashmir on October 26, 1947, as fraudulent. He argues that the maharajah was travelling by road to Jammu (a distance of over 350 km). How could he sign the instrument while being on the run for the safety of his life? There is no evidence of any contact between him and the Indian emissaries on October 26, 1947. Lamb points out Indian troops had already arrived at and secured Srinagar airfield during the middle of October 1947. On October 26, 1947, a further airlift of thousands of Indian troops to Kashmir took place.
The UN outlawed the 'accession'; the accession resolution, passed by the occupied Kashmir's 'constituent assembly' is void. Aware of India's intention to get the 'Instrument of Accession' rubber-stamped by the puppet assembly, the Security Council passed two resolutions, Security Council's Resolution No 9 of March 30, 1951, and confirmatory Resolution No 122 of March 24, 1957, to forestall the 'foreseeable accession'. It is eerie to note that the 'Instrument of Accession' is not registered with the United Nations. India took the Kashmir issue to the UN in 1948 under article 35 of Chapter VI which outlines the means for a peaceful settlement of disputes on Jammu and Kashmir State, not under Chapter VII dubbing Pakistan as 'aggressor'. India knew at heart that she herself was an aggressor.
In his books, based on Nehru's declassified papers, speeches and correspondence, Avtar Singh Bhasin debunked Nehru's perfidious failure to hold a plebiscite. In Chapter 5 titled Kashmir, India's Constitution and Nehru's Vacillation (pages 51-64) of his book India and Pakistan: Neighbours at Odd he makes a startling revelation. Nehru discarded Maharajah's and Kashmir assembly's 'accession'; in a letter dated October 31, 1947, addressed to the disputed state's prime minister, he shrugged off 'accession'. He said in the letter, 'after consideration of the problem, we are inclined to think that it [plebiscite] should be held under United Nations' auspices' (p. 28 ibid..). He reiterated in New Delhi on November 3, 1951, that 'we have made it perfectly clear before the Security Council that the Kashmir Constituent Assembly does not [insofar] as we are concerned come in the way of a decision by the Security Council, or the United Nations'(SWJ: Volume 4: page 292, Bhasin p.228). Again, at a press conference on June 11, 1951, he was asked if the proposed the constituent assembly of Kashmir 'decides in favourof acceding to Pakistan, what will be the position?' he reiterated, 'We have made it perfectly clear that the Constituent Assembly of Kashmir was not meant to decide finally any such question, and it is not in the way of any decision which may ultimately flow from the Security Council proceedings'. He re-emphasised his view once again at a press conference in New Delhi on November 3, 1951. He said 'we have made it perfectly clear before the Security Council that the Kashmir Constituent Assembly does not [insofar as] we are concerned come in the way of a decision by the Security Council or the United Nations'. Bhasin points out, 'at a press conference on July 24, 1952, when asked what the necessity of plebiscite was now that he had got [accession by] the Constituent Assembly, he replied "Maybe theoretically you may be right. But we have given them assurance and we stand by it. Bhasin points out Nehru made a 'tactical error', one 'of committing himself to the UN'.Accession documents are un-registered with the UN.
Concluding remarks
India's prime minister Modi cartographically annexed the disputed state, spurning the UN resolutions and the Simla Accord. Let India know that a state that flouts international treaties is a rogue state: pacta sunt servanda, treaties are to be observed and are binding on parties. Mushtaqur Rehman elaborated why Kashmir is the most dangerous place in the world (Divided Kashmir: Old Problems, New Opportunities for India, Pakistan and the Kashmiri People, 1996, pp. 162-163).No talks, no mediation. That is an open invitation to war, perhaps a nuclear Armageddon.
Bangladesh violence exposes veneer of Indo-Bangladesh bonhomie
Protests in Chittagong, Comilla and elsewhere left 10 dead, besides loss of property. The protests were sparked over an allegation of desecration of the Holy Quran in a temple. The Holy Quran was found resting on the thigh of a Hanuman statue in a Durga Puja pandal near a pond in Comilla called Nanua Dighi. A raft of issues from water disputes to religious tension mask mistrust in the relationship. Let us look at some of them. Broken promises indicate that India looks to its own interest.
CAA/NRC
India's Citizenship Act and the national Register of Citizenship does not confer citizenship on the Bengali immigrants at par with non-muslim refugees. In one of his speeches, India's minister Amit Shah even called Bangladesh immigrants "termites". The BJP leaders quote from Sheikh Mujibur Rehman's book to say that Mujib, as an East Pakistani national, wanted to annex Assam into East Pakistan (Bangladesh). Bharatiya Janata Party MLA from Telangana T. Raja Singh Lodh demanded `Illegal Bangladeshi settlers and Rohingya should be shot if they do not return to their countries like gentlemen'. He made the statement in the context of the Supreme Court-monitored exercise to identify genuine Indian nationals living in Assam. A legislator from Goshamahal in Hyderabad, in similar vein, roared in a video message on a social networking site: "If these people, illegal Bangladeshis and Rohingya, don't go back with 'sharafat' (like gentlemen) then there is a need to talk to them in their own language. They should be shot. Only then India will be safe. Such illegal settlers were "shot and driven out" from some other countries.
YS Chowdary of the Telugu Desam Party Said illegal immigrants from Bangladesh had settled in Assam as part of a "conspiracy to destroy India". It is the responsibility of the government to send them back to Bangladesh, he added.
"Shoot on sight"
Indian Border Security force has orders to "shoot on sight" if any Bangladeshi citizen living near the 4,096 kilometer (2,545 mile)alluvial/shifting border, happens to cross over. Regarding border killings, Brad Adams, Executive Director of the Asia Department of Human Right Watch state that, "Routinely shooting poor, unarmed villagers is not how the world's largest democracy should behave" (Adams, Brad "India's shoot-to-kill policy on the Bangladesh border" The Guardian. London). According to a report published by Human rights organisations, around 1,000 Bangladeshi civilians have been killed by Indian Border Security Force (BSF) in a period of 10 years (from 2001 to 2010). The report also states that Indian paramilitary forces routinely threaten, abuse arbitrarily detain and torture local Bangladeshi civilians living along the border and Bangladeshi border guards usually don't help the Bangladeshi civilians. Odhikar, a Bangladesh-based human right organization, allege that acts of rape and looting have also been perpetrated by BSF at the border areas.
Bangladesh Border Guards hate the BSF so much that a soldier, accompanying his commander for a flag meeting with DG was shot dead.
Onion export banned
India suddenly stopped exporting onions to Bangladesh. While addressing India-Bangladesh Business Forum, in Delhi, Bangladesh PM Sheikh Hasina expressed grief on the onion crisis in her country. She taunted that she asked her cook not to use onions in her food. Hasina said, 'We are facing crisis on the onion issue. I don't know why you have banned onion export. Maine cook ko bol diya ab se khana mein pyaaz bandh kardo." Indian Government had banned export of Onions on September 29 (Times of India ).
India is the biggest supplier of onions to Bangladesh, which buys a yearly average of more than 350,000 tons. India abruptly slapped a ban on onion exports to Bangladesh. Following the export ban, onion prices in Bangladesh jumped by more than 50 per cent, prompting the government to procure supplies from elsewhere.
Vaccine export contract cancelled
India backed out of its agreement (December) with Bangladesh to supply 30 million doses of AstraZeneca vaccine, developed by Oxford University in cooperation with the Pune-based Serum Institute of India. The Institute announced that India had barred Serum from selling doses on the private market until everyone in India had received the vaccine.
Later, Salman F. Rahman, a Cabinet minister and co-founder of the Beximco Group, a Bangladeshi conglomerate, took over the responsibility to distribute three million doses of the AstraZeneca vaccine in Bangladesh.
Concluding remarks
The ruling Awami League itself is mired in charges of corruption and nepotism. Its army chief also is being besmeared. It cracked down hard on its opponents with the army chief's help. The persecution of Muslims in India and laws like the citizenship Amendment Act and the National Register of Citizenship turned Bangladesh into a simmering cauldron of resentment.Demand for expelling all Bangladeshis from various Indian states is gaining momentum. The onslaught against Bangladeshi Muslims in India is part of Hindutva (perverted Hindu nationalism) frenzy to harass Muslim community.
Bangladesh is tight-rope balancing China and India. Many cabinet ministers think that Bangladesh's future lies with stronger rapport with China. During her visit to China, Bangladesh's Prime Minister discussed a broad spectrum of issues and signed several memorandum of understanding. They cover the power sector, riverine matters including Brahmaputra River, commercial loans and formation of various working groups. Bangladesh has also accepted the Belt and Road Initiative.
Bangladesh has contracted Chinese in a proposed $300 million project downstream of Teesta River. Turkey also is improving relations with BD.
Changing complexion of "militancy" in the occupied Kashmir
Two teachers, Supinder Kaur and Deepak Chand, were shot dead in Srinagar on October7, 2021.The Resistance front owned the killing. The name implies that this organisation like the Jammu and Kashmir Liberation front does not have religious moorings. The front explained that "they were killed because they harassed and warned the parents with dire consequences if the students did not attend the school function on August 15 (India's Independence Day).
In a tweet, the Inspector general of Kashmir police disclosed that 28 civilians had been killed din the valley during 2021". Five persons belonged to local Hindu and Sikh communities. . Two persons were non-Hindu labourers (pic.twitter.com/j5R2MVWrT3).
Each killing follows massive crackdowns, cordons and searches, and rounding up of innocent people as suspects mostly members of Jammat-e-Islami now banned, and Hurriyat members.
Who the Resistance Front is?
Very little is known about the Front. The Resistance Front publicly emerged in the aftermath of August 5, 2019, when the Central government stripped Jammu and Kashmir of autonomy under Article 370 and split the state into two Union Territories. The Article 15-A also was abrogated. This article guaranteed special protections to Kashmiri people defined as "permanent residents" of Jammu and Kashmir.
The Front came into limelight when it owned a grenade attack in October 2019. Eight civilians on Srinagar's busy Hari Singh High Street were injured in the attack. The Front is shy of social posts. But, it did announce its debut on the chat platform, Telegram.
India attributes the April intense gunfight between with security forces in the Keran sector (Kupwara district) to this Front. It left five personnel of the army's elite Special Forces dead.
Another encounter has continued for five days until October 19 in Mendhar sector. India admits having lost several soldiers, including a junior commissioned officer, in the fight The Indian forces dared not enter into the forest. They were content to use heavy guns from the outside. The Indian forces' initial impression was that the front uses only pistols and improvised explosives. That has been proved wrong.
To disguise their ignorance about the Front, the forces say, 'These acts are committed by newly recruited terrorists or those who are about to join terrorist ranks'.
IGP Kashmir Vijay Kumar says, 'A total of 28 civilians have been killed by terrorists in 2021. Out of 28, five persons belong to local Hindu and Sikh communities and two persons are non-local Hindu labourers.'
India shaken
The non local Kashmiri migrants have no faith in police protection. They are returning to their home towns. The remaining persons are being shifted to army camps.
India's home minister has planned a visit to Srinagar to familiarize himself with the situation. Indian prime minister Modi is being blamed at home and abroad for emergence of the Resistance Front. The critics point out that Kashmiriat had been the crucible of several civilizations. But India's reign of terror compelled the native Kashmiri to become xenophobic.
Modi ventilated his ire at rights criticism in his speech before the National Human rights Commission.
He stressed that welfare measures like providing electric connection, alleviating poverty were more important than human rights.
The NHRC is a statutory body that was constituted on October 12, 1993, under the Protection of Human Rights Act. It takes cognisance of human rights violations, conducts enquiries and recommends compensation to victims from public authorities besides other remedial and legal measures against the erring public servants. However its present chairman is believed to be BJP stooge.
Kashmir, a Guantanamo Bay
Even Mehbooba Mufti, a former BJP ally, has been compelled to call Kashmir a Guantanamo Bay prison. She called for lifting ban on Jammu and Kashmir Liberation Front, Jama'at-e-Islami, withdrawal of `sedition' or `terrorism' cases against Kashmiri leaders or ordinary folk. Her voice proved to be a voice in the wilderness. What else could Mehbooba call Kashmir _ `Kashmiris feel that they are literally imprisoned in a cage from which almost all exit routes are barred save one, to India, which is also not without peril. Kashmiris are distrusted and treated poorly in many parts of India, whether as students or as traders' (A.G. Noorani, Kashmir, a prison, Dawn January 12, 2019). Trade across the Line of Control has been stopped and `terrorism' charges slapped on some traders. Even the tyrannical Dogras and their British overlords facilitated Kashmir trade with Central Asian and other states. Kashmiri markets used to be flooded with foreign traders and their merchandise _books, shawls, gold tillas, Russian textiles, Kokandi silk, Bukharan rumals (handkerchiefs) and coral. Trade from British India would flow through Kulu via the Chang Chenmo route to Yarkand, bypassing the maharaja's customs officials in Leh. In 1870, Maharaja Ranbir Singh signed a special treaty in Sialkot with Viceroy Lord Mayo to accept this route as a 'free highway', later known as Treaty Route. Central Asians intending to perform hajj used to travel through this route to Karachi or Bombay sea-ports to board ships. To facilitate pilgrims, highway provided rest houses, and supply depots jointly supervised by British and Kashmir officials. Now, even the Kashmir Highway stands closed to civilian traffic during military-convoy movement.. A minor, violating road closure, was brutally crushed by an Indian army vehicle."
Mehbooba revealed her government was dismissed for expressing ennui at central-government atrocities, not returning dead bodies of `encounter' victims and burning them, not allowing funeral prayers, demanding talks with Pakistan, registering an FIR against an army officer, resisting change in Kashmir's special status, and so on (Indian Express dated April 18. 2019). A cursory look at Kashmir press is horrifying _ Sedition cases were slapped on three Aligarh- university Kashmiri students for trying to hold prayers for Hizb militant Wani, Kashmiri students and traders at Wagah border are forced to chant anti-Pakistan slogans and post them to face book. Kashmir students and traders were attacked or looted throughout India. About 700 students, including girls, fled to Valley. Even holders of PM Modi's merit-based competitive scholarships had to rush back to Valley for safety. Kashmiri journalists in Indian states were roughed up, mercilessly beaten, and told to go back Meghalaya governor officially directed to boycott everything Kashmiri. Some Kashmiris petitioned Supreme Court to intervene. In its order, the Supreme Court directed 10 states and various institutions to take remedial steps, but in vain.
Fake encounters
People have lost trust In India's claims of success in "encounters", mostly fake. In July last year, security forces in Kashmir claimed to have killed three "unidentified hardcore terrorists" in a gunfight in Amshipora village of Kashmir's Shopian district. They had last made phone calls to their families on July 17, 2020, a day before the purported gunfight had taken place.
An army inquiry and a police probe into the encounter established that the three suspected militants killed in Amshipora were shot dead in a fake encounter.
Indian army stages such encounters to earn reward of Rs. 20 lac per encounter. A year has gone by but the captain accused of masterminding and executing the fake Amshipora encounter is still unpunished. He abducted three labourers from their homes and shot them dead as "terrorists". Those killed in Shopian in July 2020 were Mohammed Ibrar of Tarkasi village, Imtiyaz Ahmad of Dharsakri village, and Ibrar Ahmad.
Concluding remark
It is obvious that it is not all hunky dory in Kashmir as India claims. The changed dimension of "militancy" is an incurable headache for the Modi's government.