What an 'Impossibility Clause' can make possible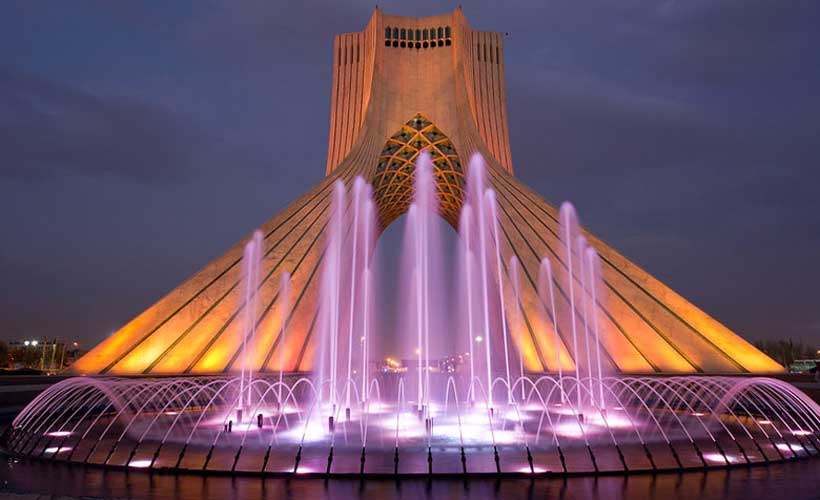 Since the implementation of the JCPOA in January of 2016, and throughout the current period of accelerating investment by foreign enterprises in Iran, many participants have taken for granted that in the event of a "Snapback" or the reimposition of UN, U.S. and EU sanctions under the provisions of the JCPOA, foreigners must perforce exit all investments in Iran and Iran's major industries would be relegated to the shadows as an unlawful destination for foreign capital.
The operative assumption has been that any such reimposition of sanctions under a Snapback scenario would make it "impossible" for such foreign participants to maintain, lawfully, their investments in the various projects within Iran, investment they have made a huge effort to structure and uphold in the still-new era of significantly relaxed sanctions.  In fact, the very idea of the impossibility of maintaining significant investments in Iran under such sanctions has become something of a fixation. To the dismay of Iranian partners in various ventures, their foreign partners tend to focus on securing their own interests, rights, and recompense under a Snapback. An efficient exit strategy is often sought.
In reality, those who are here on the ground in Iran know that, regardless of the whims of the American President or the vicissitudes of foreign capital flows, the continued development and renovation of Iran's domestic economy, both in terms of absolute production, as well as in terms of sophistication, efficiency, and integration, will continue apace, and therefore, the wiser among the stewards of foreign investment in Iran understand that it is as much a question of ensuring business continuity for their Iranian-Foreign joint venture projects despite changing international sanctions regimes, which have been imposed by the West against Iran for decades.
As a result, the most basic and fundamental considerations for any prospective foreign project participant and its Iranian partner become:
1. How the foreign participant can, through appropriately drafted "Impossibility Clause(s)", remain invested in the Iranian venture for as long as possible under the threat of renewed or reimposed sanctions, and without incurring unacceptable risk.
2. How the foreign participant can contractually envision the broadest range of adverse sanctions scenarios through a single and efficient impossibility mechanism.
3. How the foreign participant can provide for a gradual approach to any putative withdrawal procedure, as opposed to the simplistic solution of outright termination upon Snapback after a period of suspension.
4. How the foreign participant can, in the event of the extinguishment of impossibility, subsequent relaxation or obtained exemption of sanctions, reasonably provide for the right, or at least the option, for itself to reenter an investment project which it may have exited because of Snapback.
The legal thought process underpinning successful solutions which industry practitioners may be likely to embrace is beyond the scope of this article, but the conceptual summary can be a useful guide for all of us as we come to grips with what can be made possible by "Impossibility Clauses".
1. Remaining invested, minimizing risk: Of course, it is true that for many projects, a direct investment by the foreign participant though its stake in an Iranian joint venture entity may be the most straightforward means of effecting the transfer of capital that allows the foreign party to have a stake in a project.  It also allows for the simplest mechanism by which a foreign party may apply for and successfully obtain an investment license in accordance with the Foreign Investment Promotion and Protection Act.
Nonetheless, such a direct investment may, particularly in the case of European entities which also do business in U.S. jurisdictions or in jurisdictions which have significant links with the U.S. financial system, provide little or no cushion under even the most benign reimposition of any form of secondary sanctions.  This is because the direct investment leaves the foreign party little room to maneuver by way of restructuring or otherwise allocating its participatory interest in the project as sanctions change.
For this reason, a more effective solution could include the formation of a foreign special purpose vehicle to act for the project entity.  In the case of a joint venture, an SPV incorporated in a jurisdiction less likely to be adversely affected by reimposition of sanctions would allow for a more flexible platform to facilitate intelligent solutions such as exit and re-entry options, trustee or agency relationships, and contingent sale-repurchase strategies to prepare for the worst outcome of a sanctions scenario which may force a foreign party to exit Iranian investment.
2.Knowing unknowns, counting uncountables: Even now, with the most recently issued ultimatum by the American President declaring that the end of the JCPOA as we know it is nigh (to be either amended or abrogated, if Mr. Trump is to be believed), there exists a wide variety of circumstances involving the reimposition of sanctions, ranging from those that would make the maintenance of an interest in a project by a foreign party merely inconvenient to those which would make maintaining such an interest lawfully untenable.   These may range from largely toothless, otherwise symbolic targeted secondary sanctions which apply only to the entities of specific countries, as we have continued to see since Trump's October 2017 decertification, or those which may apply only to certain economic sectors or types of goods or projects, to those which render further financial flows in support of such a project functionally impracticable.  Most challenging of all would be the failure of the UN to continue to waive the imposition of sanctions against Iran.
Thus, a single mechanism to classify sanctions in some way as materially adverse changes and evaluate consequences seems a more pragmatic solution than contemplating what may constitute an "impossibility" event, and including it under grounds for termination.
Under a scenario in which the foreign party has made appropriate structuring preparations as suggested, the determining exit remedies depends on compliance with mandatory applicable laws of the project vehicle's jurisdiction.  To put it another way, the most straightforward test of whether the foreign party may have to adjust, or exit from its participation, comes down to whether it can fulfill project obligations while abiding by all applicable regulations that may apply to it.  Beyond such a litmus test, imagining or prognosticating about the myriad complexities of a possible Snapback scenario may be fruitless and contractually inefficient.
3.Avoiding the black-and-white trap: Of course, a foreign project participant can easily avail itself of the opportunity to stipulate that under any kind of scenario of project impracticability caused by sanctions, certain or envisioned, termination shall be the one and only prescribed remedy.
But this is likely to disadvantage the foreign party in the context of negotiations over comprehensive project terms with its Iranian counterparty, and it may limit the scope of the project work itself and fail to allow for a more complex investment structure which cannot survive the threat of termination overnight due to a "Snapback" of one kind or another.
Aside from termination, and its precursor remedy, suspension, there should also be the possibility to contemplate a variety of concepts including assignment, agency and delegation, in order to benefit from the vagaries of sanctions regulations and their exemptions. In some cases, project obligations which would be in violation of sanctions for some foreign entities may not be so for others.  As has been shown by the agreements between foreign export credit agencies ("ECA"s) such as EKF, BPI and Invitalia, developments at an international level, especially where adequate sovereign support and sufficiently ringfenced banking facilities exist, are being contemplated to facilitate the kind of continuity required for the decades-long projects now underway in Iran.   In addition to these ECAs, other parties such as quasi-sovereign corporations, particularly those from less dollarized jurisdictions, can play a role as fallback transferees of the exiting foreigner's project interest or shares under Snapback.  Moreover, it should always be noted that under even the most negative circumstances, the potential for a foreign party to obtain a waiver does exist and can be specified for the benefit of all parties.
4.Saving face, weighing options: Although some foreign entities have a checkered past derived from cutting and running under the threat of or the actual imposition of sanctions against Iran, time has shown that many of the same foreign parties which were forced, or chose, to exit their project ventures are the first ones to have returned since the JCPOA. Such is the compelling nature of Iran as a destination for foreign capital.
Iranian parties to a project know both this history itself and its implications. Foreign participants may wish to keep close to the exits, but foreign companies that have been victimized by their own government's whims regarding sanctions, and the slippage inherent in exiting and reentering, cannot be understated.
For this reason, foreign project partners may choose to consider the solution of exit and entry "options" for themselves under adverse sanction scenarios, and thus it is important for all parties involved to understand what an "option" precisely means, and how to value such an option.
In financial speak, an option is defined as the right but not the obligation to sell (or buy) an asset in a fixed quantity at a fixed price on (or before) a fixed date in time.  In the case in question, the asset is the participatory interest of the foreign party in the Iranian project, and the date is that point in time at when the parties to a project agree that the foreign party must leave due to sanctions (or is able to re-enter due to easing of sanctions).
However, it is not obvious immediately what the fixed price should be for foreign project interest at the time of exit or re-entry, and, most importantly, what may be overlooked is the tremendous value that such an option has.  In finance, the greater the underlying uncertainty about an asset, the more valuable any option on that uncertain asset is. Similarly, the longer the life of an option on an asset, the more valuable that option is.  In the context of long term investments, any option to exit (or re-enter) should be linked with a significant premium (that is, the worth of the option), and the contract parties should ensure that they successfully negotiate an appropriately fair value for the flexibility the options offer. As an illustrative example, the alternative to any exit put option for the foreign party is a fire-sale in the face of illiquid conditions for its share interest under the menace of reimposed international sanctions, or more problematic still, the inability to exit its share interest altogether, which an option is supposed to protect against.
Absent a foreign investor's legal immunity to the whims of the UN, OFAC, or other authorities, there is no perfect panacea for fool proofing long-term Iranian projects against the kind of uncertainty which the spectre of sanctions create.  But although this threat, to a certain extent, has forestalled the growth in Iran's industry and economy despite the strengthening of Iran's relationships with the international community, it is now apparent, moreso than ever before, that foreign parties can be expected to take an increasingly pragmatic approach in efforts to remain engaged with their Iranian projects for as long as possible.  They can effectively do so by allowing for the most flexible and broad classification of sanctions-related termination risks, by specifying a menu of contractually stipulated responses to reimposed sanctions (in conjunction with intelligent and pre-emptive project structuring) and by exchanging due consideration with the Iranian party for the invaluable options which allow them to remain confident that they can, if absolutely necessary, exit the project and someday re-enter, at a fair price.
Thus, it seems that the operative watchword for all foreign investors in Iran is continuity: continuity of the progression towards innovation, development and growth, and continuity of the participation of foreign interests in that process, bolstered by intelligent structuring solutions, both legal and financial, for dealing with the complicated reality of international economic sanctions.  With a measure of foresight, and a functional, flexible contractual framework, all participants in long-term, large-scale project joint ventures can move closer to the ideal of mitigating most, if not all, of the adverse consequences of sanctions regulations on investment decisions and risk management.
First published in our partner Tehran Times
Iran has an integral role to play in Russian-South Asian connectivity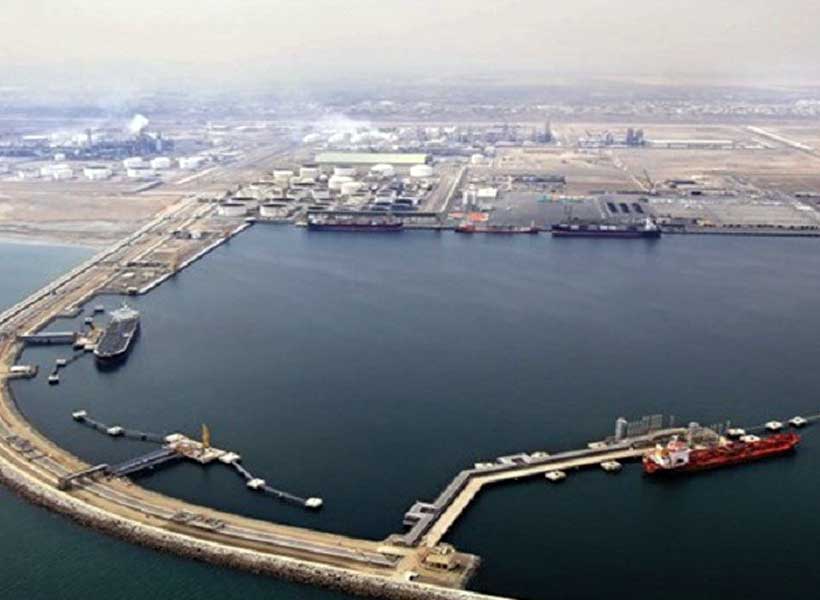 Iran is geostrategically positioned to play an integral role in Russian-South Asian connectivity. President Putin told the Valdai Club during its annual meeting in October 2019 that "there is one more prospective route, the Arctic – Siberia – Asia.
The idea is to connect ports along the Northern Sea Route with ports of the Pacific and Indian oceans via roads in East Siberia and central Eurasia." This vision, which forms a crucial part of his country's "Greater Eurasian Partnership", can be achieved through the official North-South Transport Corridor (NSTC) and tentative W-CPEC+ projects that transit through the Islamic Republic of Iran.
The first one refers to the creation of a new trade route from Russia to India through Azerbaijan and Iran, while the second concerns the likely expansion of the China-Pakistan Economic Corridor (CPEC, the flagship project of China's Belt & Road Initiative [BRI]) westward through Iran and largely parallel to the NSTC. W-CPEC+ can also continue towards Turkey and onward to the EU, but that branch is beyond the scope of the present analysis. The NSTC's terminal port is the Indian-backed Chabahar, but delays in fully developing its infrastructure might lead to Bandar Abbas being used as a backup in the interim.
CPEC's Chinese-backed terminal port of Gwadar is in close proximity to Chabahar, thus presenting the opportunity of eventually pairing the two as sister cities, especially in the event that rumored negotiations between China and Iran result in upwards of several hundred billion dollars worth of investments like some have previously reported. The combination of Russian, Indian, and Chinese infrastructure investments in Iran would greatly improve the country's regional economic competitiveness and enable it to fulfill its geostrategic destiny of facilitating connectivity between Russia and South Asia.
What's most intriguing about this ambitious vision is that Iran is proving to the rest of the world that it isn't "isolated" like the U.S. and its closest allies thought that it would be as a result of their policy of so-called "maximum pressure" against it in recent years. While it's true that India has somewhat stepped away from its previously strategic cooperation with Iran out of fear that it'll be punished by "secondary sanctions" if it continued its pragmatic partnership with the Islamic Republic, it's worthwhile mentioning that Chabahar curiously secured a U.S. sanctions waiver.
While the American intent behind that decision is unclear, it might have been predicated on the belief that the Iranian-facilitated expansion of Indian influence into Central Asia via Chabahar might help to "balance" Chinese influence in the region. It could also have simply been a small but symbolic "concession" to India in order not to scare it away from supporting the U.S. anti-Chinese containment strategy. It's difficult to tell what the real motive was since American-Indian relations are currently complicated by Washington's latest sanctions threats against New Delhi in response to its decision to purchase Russia's S-400 air defense systems.
Nevertheless, even in the worst-case scenario that Indian investment and infrastructural support for Iran can't be taken for granted in the coming future, that still doesn't offset the country's geostrategic plans. Russia could still use the NSTC to connect with W-CPEC and ultimately the over 200+ million Pakistani marketplaces. In theory, Russian companies in Pakistan could also re-export their home country's NSTC-imported goods to neighboring India, thereby representing a pragmatic workaround to New Delhi's potential self-interested distancing from that project which could also provide additional much-needed tax revenue for Islamabad.
Iran must therefore do its utmost to ensure Russia's continued interest in the NSTC regardless of India's approach to the project. Reconceptualizing the NSTC from its original Russian-Indian connectivity purpose to the much broader one of Russian-South Asian connectivity could help guarantee Moscow's support. In parallel with that, Tehran would do well to court Beijing's investments along W-CPEC+'s two branch corridors to Azerbaijan/Russia and Turkey/EU. Any success on any of these fronts, let alone three of them, would advance Iran's regional interests by solidifying its integral geo-economic role in 21st-century Eurasia.
From our partner Tehran Times
The phenomenon of land grabbing by multinationals
Since 2012 the United Nations has adopted voluntary guidelines for land and forest management to combat land grabbing. But only a few people know about the guidelines, which aim to protect small farmers particularly in Third World countries.
When multinational investors buy up fields for their huge plantations, the residents lose their livelihood and means of support and will soon only be sleeping in their villages. If they are lucky, they might find work with relatives in another village. Many also try their luck in the city, but poverty and unemployment are high. What remains are depopulated villages and the huge palm oil plantations that have devoured farmland. People can no longer go there to hunt and grow plants or get firewood. The land no longer belongs to them!
Land grabbingis the process whereby mostly foreign investors deprive local farmers or fishermen of their fields, lakes and rivers. Although it has been widely used throughout history, land grabbing – as used in the 21st century – mainly refers to large-scale land acquisitions following the global food price crisis of 2007-2008.
From 2000 until 2019 one hundred million hectares of land have been sold or leased to foreign investors and the list of the most affected countries can be found here below:
Such investment may also make sense for the development of a country, but it must not deprive people of their rights: local people are starving while food is being produced and turned into biofuels for export right before their eyes.
In 2012, after three years of discussion, the UN created an instrument to prevent such land grabbing: the VGGTs (Voluntary Guidelines on the Responsible Governance of Tenure of Land, Fisheries and Forests in the Context of National Food Security:
Detailed minimum standards for investment are established, e.g. the participation of affected people or how to safeguard the rights of indigenous peoples and prevent corruption. Formally, the document provides a significant contribution to all people fighting for their rights.
The document, however, is quite cryptic. The guidelines should be simplified and explained. Only in this way can activists, but also farmers and fishermen, become aware of their rights.
Others doubt that much can be achieved through these guidelines because they are voluntary. After all, the UN has little or no say in the matter and can do no more than that. If governments implemented them, they would apply them as they will.
In Bolivia, for example, there are already laws that are supposed to prevent land grabbing. In the Amazon, however, Brazilian and Argentinian companies are buying up forests to grow soya and sugar cane, often with the approval and agreement of corrupt government officials. Further guidelines would probably be of little use.
At most, activists already use the guidelines to lobby their governments. Together with other environmental and human rights activists, they set up networks: through local radio stations and village meetings, they inform people of the fact that they right to their land.
Nevertheless, in many countries in Africa and elsewhere, there is a lack of documentation proving land ownership. Originally, tribal leaders vocally distributed rights of use. But today's leaders are manipulated to pressure villagers to sell their land.
The biggest investors are Indians and Europeans: they are buying up the land to grow sugar cane and palm oil plantations. This phenomenon has been going on since 2008: at that time – as noted above – the world food crisis drove up food prices and foreign investors, but also governments, started to invest in food and biofuels.
Investment inland, which has been regarded as safe since the well-known financial crisis, must also be taken into account. Recently Chinese companies have also been buying up thousands of hectares of land.
In some parts of Africa, only about 6% of land is cultivated for food purposes, while on the remaining areas there are palm oil plantations. Once the plantations grow two or three metres high, they have a devastating effect on monocultures that rely on biodiversity, because of the huge areas they occupy. There is also environmental pollution due to fertilisers: in a village, near a plantation run by a Luxembourg company, many people have suffered from diarrhoea and some elderly villagers even died.
Consequently, the implementation of the VGGTs must be made binding as soon as possible. But with an organisation like the United Nations, how could this happen?
It is not only the indigenous peoples or the local groups of small farmers that are being deprived of everything. The common land used is also being lost, as well as many ecosystems that are still intact: wetlands are being drained, forests cleared and savannas turned into agricultural deserts. New landowners fence off their areas and deny access to the original owners. In practice, this is the 21st century equivalent of the containment of monastery land in Europe that began in the Middle Ages.
The vast majority of contracts are concentrated in poorer countries with weak institutions and land rights, where many people are starving. There, investors compete with local farmers. The argument to which the advocates of land grabbing hold -i.e. that it is mainly uncultivated land that needs to be reclaimed – is refuted. On the contrary, investors prefer well-developed and cultivated areas that promise high returns. However, they do not improve the supply of local population.
Foreign agricultural enterprises prefer to develop the so-called flexible crops, i.e. plants such as the aforementioned oil palm, soya and sugar cane, which, depending on the market situation, can be sold as biofuel or food.
But there is more! If company X of State Y buys food/fuel producing areas, it is the company that sells to its State Y and not the host State Z that, instead, assigns its future profits derived from international State-to-State trade to the aforementioned multinational or state-owned company of State Y.
Furthermore, there is almost no evidence of land investment creating jobs, as most projects were export-oriented. The British aid organisation Oxfam confirms that many land acquisitions took place in areas where food was being grown for the local population. Since local smallholders are generally weak and poorly educated, they can hardly defend themselves against the grabbing of the land they use. Government officials sell or lease it, often without even paying compensation.
Land grabbing is also present in 'passive' Europe. Russia, Ukraine, Romania, Lithuania and Bulgaria are affected, but also the territories of Eastern Germany. Funds and agricultural enterprises from "active" and democratic Europe, i.e. the West, and the Arab Gulf States are the main investors.
We might think that the governments of the affected countries would have the duty to protect their own people from such expropriations. Quite the reverse. They often support land grabbing. Obviously, corruption is often involved. In many countries, however, the agricultural sector has been criminally neglected in the past and multinationals are taking advantage of this under the pretext of remedying this situation.
No let-up in Indian farmers' protest due to subconscious fear of "crony capitalism"
The writer has analysed why the farmers `now or never' protest has persisted despite heavy odds. He is of the view that the farmers have the subconscious fear that the "crony capitalism" would eliminate traditional markets, abolish market support price and grab their landholdings. Already the farmers have been committing suicides owing to debt burden, poor monthly income (Rs. 1666 a month) and so on."Crony capitalism" implies nexus between government and businesses that thrives on sweetheart deals, licences and permits eked through tweaking rules and regulations.
Stalemate between the government and the farmers' unions is unchanged despite 11 rounds of talks. The farmers view the new farm laws as a ploy to dispossess them of their land holdings and give a free hand to tycoons to grab farmers' holdings, though small.
Protesters allege the new laws were framed in secret understanding with tycoons. The farmers have a reason to abhor the rich businesses. According to an a January 2020 Oxfam India's richest one per cent hold over four times the wealth of 953 million people who make up the poorest 70 per cent of the country's population. India's top nine billionaires' Inc one is equivalent to wealth of the bottom 50 per cent of the population. The opposition has accused the government of "crony capitalism'.
Government has tried every tactic in its tool- kit to becloud the movement (sponsored y separatist Sikhs, desecrated Republic Day by hoisting religious flags at the Red ford, and so on). The government even shrugged off the protest by calling it miniscule and unrepresentative of 16.6 million farmers and 131,000 traders registered until May 2020. The government claims that it has planned to build 22,000 additional mandis (markets) 2021-22 in addition to already-available over 1,000 mandis.
Unruffled by government's arguments, the opposition continues to accuse the government of being "suit-boot ki sarkar" and an ardent supporter of "crony capitalism" (Ambani and Adani). Modi did many favours to the duo. For instance they were facilitated to join hands with foreign companies to set up defence-equipment projects in India. BJP-ruled state governments facilitated the operation of mines in collaboration with the Ambani group just years after the Supreme Court had cancelled the allotment of 214 coal blocks for captive mining (MS Nileema, `Coalgate 2.0', The Caravan March 1, 2018). Modi used Adani's aircraft in March, April and May 2014 for election campaigning across the country.
"Crony capitalism" is well defined in the English oxford Living Dictionaries, Cambridge and Merriam –Webster. Merriam-Webster defines "crony capitalism" as "an economic system in which individuals and businesses with political connections and influence are favored (as through tax breaks, grants, and other forms of government assistance) in ways seen as suppressing open competition in a free market
If there's one".
Cambridge dictionary defines the term as " an economic system in which family members and friends of government officials and business leaders are given unfair advantages in the form of jobs, loans, etc.:government-owned firms engaged in crony capitalism".
A common point in all the definitions is undue favours (sweetheart contracts, licences, etc) to select businesses. It is worse than nepotism as the nepotism has a limited scope and life cycle. But, "crony capitalism" becomes institutionalized.
Modi earned the title "suit-boot ki sarkar" when a non-resident Indian, Rameshkumar Bhikabhai virani gifted him a Rs. 10 lac suit. To save his face, Modi later auctioned the suit on February 20, 2015. The suit fetched price of Rs, 4, 31, 31311 or nearly four hundred times the original price. Modi donated the proceeds of auction to a fund meant for cleaning the River Ganges. `It was subsequently alleged that the Surat-based trader Laljibhai Patel who bought the suit had been favoured by being allotted government land for building a private sports club (BJP returns 'favour', Modi suit buyer to get back land, Tribune June21, 2015).
Miffed by opposition's vitriolic opposition, Ambani's $174 billion conglomerate Reliance Industries Ltd. Categorically denied collusion with Modi's government earlier this month. Reliance clarified that it had never done any contract farming or acquired farm land, and harboured no plans to do so in future. It also vowed to ensure its suppliers will pay government-mandated minimum prices to farmers. The Adani Group also had clarified last month that it did not buy food grains from farmers or influence their prices.
Modi-Ambani-Adani nexus
Like Modi, both Adani and Ambani hail from the western Indian state of Gujarat, just, who served as the state's chief for over a decade. Both the tycoons are reputed to be Modi's henchmen. Their industry quickly aligns its business strategies to Modi's nation-building initiatives. For instance, Adani created a rival regional industry lobby and helped kick off a biannual global investment summit in Gujarat in 2003 that boosted Modi's pro-business credentials. During 2020, Ambani raised record US$27 billion in equity investments for his technology and retail businesses from investors including Google and Face book Inc. He wants to convert these units into a powerful local e-commerce rival to Amazon.com Inc. and Wal-Mart Inc. The Adani group, which humbly started off as a commodities trader in 1988, has grown rapidly to become India's top private-sector port operator and power generator.
Parallel with the USA
Ambani and Adani are like America's Rockefellers and Vanderbilt's in the USA's Gilded Age in the second half of the 19th century (James Crabtree, The Billionaire Raj: a Journey through India's New Gilded Age).
Modi government's tutelage of Ambanis and Adanis is an open secret. Kerala challenged Adani's bid for an airport lease is. A state minister said last year that Adani winning the bid was "an act of brazen cronyism."
Threat of elimination of traditional markets
Farmers who could earlier sell grains and other products only at neighbouring government-regulated wholesale markets can now sell them across the country, including the big food processing companies and retailers such as WalMart.
The farmers fear the government will eventually abolish the wholesale markets, where growers were assured of a minimum support price for staples like wheat and rice, leaving small farmers at the mercy of corporate agri-businesses.
Is farmers' fear genuine?
The farmers have a logical point. Agriculture yield less profit than industry. As such, even the USA heavily subsidies its agriculture. US farmers got more than $22 billion in government payments in 2019, the highest level of farm subsidies in the last 14 years, and the corporate sector paid for it. The Indian government is reluctant to give a permanent legal guarantee for the MSP. In contrast, the US and Western Europe buy directly from the farmers and build their butter and cheese mountains. Even the prices of farm products at the retail and wholesale levels are controlled by the capitalist government. In short, not the principles of capitalization but well-worked-out welfare measures are adopted to sustain the farm sector in the advanced West.
Threat of monopsonic exploitation
The farmers would suffer double exploitation under a monopsony (more sellers less buyers) at the hands of corporate sharks. They would pay less than the minimum support price to the producers. Likewise, consumers will have to pay more because the public distribution system is likely to be undermined as mandi (regulated wholesale market) procurement is would eventually cease to exist.
Plight of the Indian farmer
The heavily indebted Indian farmer has average income of only about Rs. 20000 a year (about Rs. 1666 a month). Thousands of farmers commit suicide by eating pesticides to get rid of their financial difficulties.
A study by India's National Bank for Agriculture and Rural Development found that more than half of farmers in India are in debt. More than 20,000 people involved in the farming sector died by suicide from 2018-2019, with several studies suggesting that being in debt was a key factor.
More than 86 per cent of India's cultivated farmland is owned by small farmers who own less than two hectares of land each (about two sports fields). These farmers lack acumen to bargain with bigger companies. Farmers fear the Market Support Price will disappear as corporations start buying their produce.
Concluding remarks
Modi sarkar is unwilling to yield to the farmers' demand for fear of losing his strongman image and Domino Effect'. If he yields on say, the matter of the farm laws, he may have to give in on the Citizenship Amendment Act also. Fund collection in some foreign countries has started to sustain the movement. As such, the movement may not end anytime soon. Unless Modi yields early, he would suffer voter backlash in coming elections. The farm sector contributes only about 15 per cent of India's $2.9 trillion economy. But, it employs around half its 1.3 billion people.