What an 'Impossibility Clause' can make possible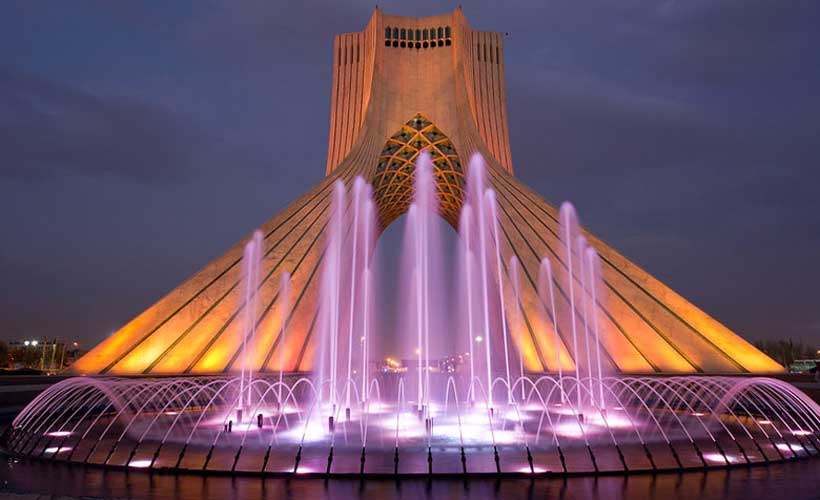 Since the implementation of the JCPOA in January of 2016, and throughout the current period of accelerating investment by foreign enterprises in Iran, many participants have taken for granted that in the event of a "Snapback" or the reimposition of UN, U.S. and EU sanctions under the provisions of the JCPOA, foreigners must perforce exit all investments in Iran and Iran's major industries would be relegated to the shadows as an unlawful destination for foreign capital.
The operative assumption has been that any such reimposition of sanctions under a Snapback scenario would make it "impossible" for such foreign participants to maintain, lawfully, their investments in the various projects within Iran, investment they have made a huge effort to structure and uphold in the still-new era of significantly relaxed sanctions.  In fact, the very idea of the impossibility of maintaining significant investments in Iran under such sanctions has become something of a fixation. To the dismay of Iranian partners in various ventures, their foreign partners tend to focus on securing their own interests, rights, and recompense under a Snapback. An efficient exit strategy is often sought.
In reality, those who are here on the ground in Iran know that, regardless of the whims of the American President or the vicissitudes of foreign capital flows, the continued development and renovation of Iran's domestic economy, both in terms of absolute production, as well as in terms of sophistication, efficiency, and integration, will continue apace, and therefore, the wiser among the stewards of foreign investment in Iran understand that it is as much a question of ensuring business continuity for their Iranian-Foreign joint venture projects despite changing international sanctions regimes, which have been imposed by the West against Iran for decades.
As a result, the most basic and fundamental considerations for any prospective foreign project participant and its Iranian partner become:
1. How the foreign participant can, through appropriately drafted "Impossibility Clause(s)", remain invested in the Iranian venture for as long as possible under the threat of renewed or reimposed sanctions, and without incurring unacceptable risk.
2. How the foreign participant can contractually envision the broadest range of adverse sanctions scenarios through a single and efficient impossibility mechanism.
3. How the foreign participant can provide for a gradual approach to any putative withdrawal procedure, as opposed to the simplistic solution of outright termination upon Snapback after a period of suspension.
4. How the foreign participant can, in the event of the extinguishment of impossibility, subsequent relaxation or obtained exemption of sanctions, reasonably provide for the right, or at least the option, for itself to reenter an investment project which it may have exited because of Snapback.
The legal thought process underpinning successful solutions which industry practitioners may be likely to embrace is beyond the scope of this article, but the conceptual summary can be a useful guide for all of us as we come to grips with what can be made possible by "Impossibility Clauses".
1. Remaining invested, minimizing risk: Of course, it is true that for many projects, a direct investment by the foreign participant though its stake in an Iranian joint venture entity may be the most straightforward means of effecting the transfer of capital that allows the foreign party to have a stake in a project.  It also allows for the simplest mechanism by which a foreign party may apply for and successfully obtain an investment license in accordance with the Foreign Investment Promotion and Protection Act.
Nonetheless, such a direct investment may, particularly in the case of European entities which also do business in U.S. jurisdictions or in jurisdictions which have significant links with the U.S. financial system, provide little or no cushion under even the most benign reimposition of any form of secondary sanctions.  This is because the direct investment leaves the foreign party little room to maneuver by way of restructuring or otherwise allocating its participatory interest in the project as sanctions change.
For this reason, a more effective solution could include the formation of a foreign special purpose vehicle to act for the project entity.  In the case of a joint venture, an SPV incorporated in a jurisdiction less likely to be adversely affected by reimposition of sanctions would allow for a more flexible platform to facilitate intelligent solutions such as exit and re-entry options, trustee or agency relationships, and contingent sale-repurchase strategies to prepare for the worst outcome of a sanctions scenario which may force a foreign party to exit Iranian investment.
2.Knowing unknowns, counting uncountables: Even now, with the most recently issued ultimatum by the American President declaring that the end of the JCPOA as we know it is nigh (to be either amended or abrogated, if Mr. Trump is to be believed), there exists a wide variety of circumstances involving the reimposition of sanctions, ranging from those that would make the maintenance of an interest in a project by a foreign party merely inconvenient to those which would make maintaining such an interest lawfully untenable.   These may range from largely toothless, otherwise symbolic targeted secondary sanctions which apply only to the entities of specific countries, as we have continued to see since Trump's October 2017 decertification, or those which may apply only to certain economic sectors or types of goods or projects, to those which render further financial flows in support of such a project functionally impracticable.  Most challenging of all would be the failure of the UN to continue to waive the imposition of sanctions against Iran.
Thus, a single mechanism to classify sanctions in some way as materially adverse changes and evaluate consequences seems a more pragmatic solution than contemplating what may constitute an "impossibility" event, and including it under grounds for termination.
Under a scenario in which the foreign party has made appropriate structuring preparations as suggested, the determining exit remedies depends on compliance with mandatory applicable laws of the project vehicle's jurisdiction.  To put it another way, the most straightforward test of whether the foreign party may have to adjust, or exit from its participation, comes down to whether it can fulfill project obligations while abiding by all applicable regulations that may apply to it.  Beyond such a litmus test, imagining or prognosticating about the myriad complexities of a possible Snapback scenario may be fruitless and contractually inefficient.
3.Avoiding the black-and-white trap: Of course, a foreign project participant can easily avail itself of the opportunity to stipulate that under any kind of scenario of project impracticability caused by sanctions, certain or envisioned, termination shall be the one and only prescribed remedy.
But this is likely to disadvantage the foreign party in the context of negotiations over comprehensive project terms with its Iranian counterparty, and it may limit the scope of the project work itself and fail to allow for a more complex investment structure which cannot survive the threat of termination overnight due to a "Snapback" of one kind or another.
Aside from termination, and its precursor remedy, suspension, there should also be the possibility to contemplate a variety of concepts including assignment, agency and delegation, in order to benefit from the vagaries of sanctions regulations and their exemptions. In some cases, project obligations which would be in violation of sanctions for some foreign entities may not be so for others.  As has been shown by the agreements between foreign export credit agencies ("ECA"s) such as EKF, BPI and Invitalia, developments at an international level, especially where adequate sovereign support and sufficiently ringfenced banking facilities exist, are being contemplated to facilitate the kind of continuity required for the decades-long projects now underway in Iran.   In addition to these ECAs, other parties such as quasi-sovereign corporations, particularly those from less dollarized jurisdictions, can play a role as fallback transferees of the exiting foreigner's project interest or shares under Snapback.  Moreover, it should always be noted that under even the most negative circumstances, the potential for a foreign party to obtain a waiver does exist and can be specified for the benefit of all parties.
4.Saving face, weighing options: Although some foreign entities have a checkered past derived from cutting and running under the threat of or the actual imposition of sanctions against Iran, time has shown that many of the same foreign parties which were forced, or chose, to exit their project ventures are the first ones to have returned since the JCPOA. Such is the compelling nature of Iran as a destination for foreign capital.
Iranian parties to a project know both this history itself and its implications. Foreign participants may wish to keep close to the exits, but foreign companies that have been victimized by their own government's whims regarding sanctions, and the slippage inherent in exiting and reentering, cannot be understated.
For this reason, foreign project partners may choose to consider the solution of exit and entry "options" for themselves under adverse sanction scenarios, and thus it is important for all parties involved to understand what an "option" precisely means, and how to value such an option.
In financial speak, an option is defined as the right but not the obligation to sell (or buy) an asset in a fixed quantity at a fixed price on (or before) a fixed date in time.  In the case in question, the asset is the participatory interest of the foreign party in the Iranian project, and the date is that point in time at when the parties to a project agree that the foreign party must leave due to sanctions (or is able to re-enter due to easing of sanctions).
However, it is not obvious immediately what the fixed price should be for foreign project interest at the time of exit or re-entry, and, most importantly, what may be overlooked is the tremendous value that such an option has.  In finance, the greater the underlying uncertainty about an asset, the more valuable any option on that uncertain asset is. Similarly, the longer the life of an option on an asset, the more valuable that option is.  In the context of long term investments, any option to exit (or re-enter) should be linked with a significant premium (that is, the worth of the option), and the contract parties should ensure that they successfully negotiate an appropriately fair value for the flexibility the options offer. As an illustrative example, the alternative to any exit put option for the foreign party is a fire-sale in the face of illiquid conditions for its share interest under the menace of reimposed international sanctions, or more problematic still, the inability to exit its share interest altogether, which an option is supposed to protect against.
Absent a foreign investor's legal immunity to the whims of the UN, OFAC, or other authorities, there is no perfect panacea for fool proofing long-term Iranian projects against the kind of uncertainty which the spectre of sanctions create.  But although this threat, to a certain extent, has forestalled the growth in Iran's industry and economy despite the strengthening of Iran's relationships with the international community, it is now apparent, moreso than ever before, that foreign parties can be expected to take an increasingly pragmatic approach in efforts to remain engaged with their Iranian projects for as long as possible.  They can effectively do so by allowing for the most flexible and broad classification of sanctions-related termination risks, by specifying a menu of contractually stipulated responses to reimposed sanctions (in conjunction with intelligent and pre-emptive project structuring) and by exchanging due consideration with the Iranian party for the invaluable options which allow them to remain confident that they can, if absolutely necessary, exit the project and someday re-enter, at a fair price.
Thus, it seems that the operative watchword for all foreign investors in Iran is continuity: continuity of the progression towards innovation, development and growth, and continuity of the participation of foreign interests in that process, bolstered by intelligent structuring solutions, both legal and financial, for dealing with the complicated reality of international economic sanctions.  With a measure of foresight, and a functional, flexible contractual framework, all participants in long-term, large-scale project joint ventures can move closer to the ideal of mitigating most, if not all, of the adverse consequences of sanctions regulations on investment decisions and risk management.
First published in our partner Tehran Times
A Sustainable Recovery In Gaza Is Not Foreseen Without Trade
Gaza has seen conditions steadily deteriorate over the last two decades, leading to collapsing of the economy and basic social services. While additional cash inflows are urgently needed to bring relief to the difficult living conditions, a lasting recovery depends on a concerted strategy to revive the Gaza economy through access to external markets and expansion of commercial activities.
A new World Bank report explores the nature of the rapid decline of the socio-economic conditions in Gaza and identifies what is needed to unlock sustainable growth. The report will be presented to the Ad Hoc Liaison committee (AHLC) on March 20, 2018 in Brussels, a policy-level meeting for development assistance to the Palestinian people.
"While additional aid is needed to provide humanitarian relief in the short term and ease the fiscal stress, it cannot continue to substitute for long term measures," said Marina Wes, World Bank Country Director for West Bank and Gaza. "Serious commitments by all parties are needed to spur growth and jobs by putting in place the right conditions for a dynamic private sector. Without addressing the constraints, Gaza will continue to suffer with a heavy toll on its population," she added.
Donor aid is urgently needed in the short-term to address the recent liquidity squeeze and improve dire humanitarian conditions.
Recent economic data revealed a drop in Gaza growth from 8 percent in 2016 to a mere 0.5 percent in 2017 with almost half of the labor force unemployed. The drop is attributed to a decline in inflows that has weakened reconstruction activity and led to a sharp decline in the income of a quarter of Gazans.
Access and quality of basic services such as electricity, water and sewerage is rapidly deteriorating and posing grave health risks. An additional destabilizing factor is the possible cuts to UNRWA funding – one of the main providers of jobs and services in Gaza. In fact, the cuts could risk income loss to 18,000 staff, and even more when counting their dependents.
Additional aid will be needed to avoid financial exacerbations. The potential reconciliation with Gaza, a positive for the territories overall, could increase the expected financing gap for 2018 from USD440 million to USD1 billion. Measures proposed by the Palestinian Authority will not be enough to close the gap and it will resort to domestic sources of financing including debt from local banks and arrears to the private sector and the pension fund. This could eventually choke the economies of both the West Bank and Gaza with negative consequences on suppliers, banks and ultimately growth and tax generation.
In the long term, aid will not be able to provide the impetus for growth, nor can it reverse Gaza's de-development. The current market in Gaza is not able to offer jobs and incomes leaving a large population in despair, particularly the youth. Gaza's exports are a fraction of their pre-blockade level and the manufacturing sector has shrunk by as much as 60 percent over the last twenty years. The economy cannot survive without being connected to the outside world.
Any effort at economic recovery and development must address the impacts of the current closure regime. Minor changes to the restrictive system currently in place will not be sufficient. Proposed projects to increase the supply of water and electricity are extremely welcome, but unless there is an opportunity to boost incomes through expanding trade, the sustainability of these investments will be in doubt.
The report highlights necessary preconditions for a sustained economic recovery in Gaza. They include a private sector that can compete in regional and global markets and increase its exports of goods and services. Required actions include relaxing the dual use restrictions, streamlining trade procedures at Gaza's commercial crossing and rebuilding trade links with the West Bank and Israel.  Effective governance systems and institutional strengthening under the Palestinian Authority's leadership are also key for a sustainable recovery.
Donors can also help by offering innovative financing instruments that can mitigate risks holding back transformative investments by the private sector in Gaza.
Brazil Must Strengthen Structural Reforms to Drive Growth and Productivity
A sustainable economic recovery in Brazil can only be achieved through a programme of structural reforms aimed at driving growth and productivity. This is the finding of a report, Brazil Competitiveness and Inclusive Growth Lab, published by the World Economic Forum, which summarizes recommendations from a multistakeholder group comprising key actors and experts from the public and private sectors and academia. The report identified the main priorities for achieving higher growth and a more inclusive economy in Brazil with a view to informing the country's economic strategy. The process was facilitated by the World Economic Forum in collaboration with the Ministry of Industry.
While Brazil's economy is on a path to recovery, the Brazil Competitiveness and Inclusive Growth Lab report finds that over-reliance on its large domestic market and commodities exports has led to it falling behind other large emerging markets in productivity growth. Data from the Forum's Global Competitiveness Report 2017-2018 suggests that important reasons for this are the high costs of doing business, the challenges for effective innovation and the relatively poor integration into global value chains of Brazil's economy, which imports and exports considerably less than regional peers Mexico and Colombia and all the other BRICS economies.
According to the report, Brazil needs to put in place a new generation of reforms and public policies capable of addressing the high production costs, weak competence within industries, higher prices to consumers and low overall competitiveness, as all these factors lead to loss of potential wealth the country needs to raise living standards.
"The Competitiveness and Inclusive Growth Lab initiative in Brazil provides a successful example of using a multistakeholder approach to elaborate concrete and meaningful policy solutions to complex challenges. We hope the present experience will guide and promote future collaboration between the public and private sectors in Brazil," said Børge Brende, President, Member of the Managing Board, World Economic Forum.
"Improving the business environment, deepening the integration of our economy with the rest of the world and creating a robust innovation ecosystem are the main building blocks of a more productive and competitive Brazil. This report presents a consensus roadmap to untap the potential of Brazilian economy," said Marcos Jorge de Lima, Minister of Industry, Foreign Trade and Services of Brazil.
The recommendations of the multistakeholder group include:
Integration to global value chains: Recommendations in the report focus on improving market access, implementing trade and investment facilitation policies and improving the tax environment for trade, including a comprehensive analysis and review of Mercosur's common external tariff (CET).
Innovation: Brazil still lags behind other leading economies in innovation. Better integration of policies and coordination between currently fragmented innovation centres would help to address this.
Public sector efficiency: In the Global Competitiveness Index, Brazil's public sector underperforms the Latin America average, which in turn lags far behind the OECD average. Recommendations to improve efficiency centre on systematic integration of monitoring and evaluation mechanisms, allowing greater facility to reallocate investments in more productive sectors. This would also generate greater accountability and trust.
Reforming the business environment: A heavy regulatory burden, infrastructure deficit and tax system have all taken a toll on Brazil's productivity. Delivering institutional and judicial reforms to reinvigorate domestic and foreign competition are needed to address this. To this end, the report examines a number of promising initiatives already being implemented by the Brazilian government.
The Forum's Competitiveness and Inclusive Growth Lab Brazil is an ongoing multistakeholder initiative to support the design, launch and implementation of an actionable agenda to increase competitiveness. Like previous country experiences in Colombia and Mexico, its aim is to facilitate this by helping to build multistakeholder coalitions that comprise leaders from government, business and civil society.
Consumer Economics Are Driving Retail Industry Bifurcation
With retail sales increasing 3.5 percent in 2017, compared to a gross domestic product growth rate of 2.3 percent the same year, the retail sector is showing signs of healthy growth thus the so-called 'retail apocalypse' is a myth, according to a new study from Deloitte. The study, "The great retail bifurcation: Why the retail "apocalypse" is really a renaissance," found that the retail sector is healthy and shows strong signs of growth. Rather than a battle of online against brick-and mortar, Deloitte found that retail is changing in line with consumer income bifurcation, with both high-end and price-conscious retailers seeing revenues soar, growing 81 percent and 37 percent, respectively, while those in the middle realized a mere 2 percent increase in sales over the past five years.
"Despite the popular narrative, the 'retail apocalypse' is far from reality," said Kasey Lobaugh, principal, Deloitte Consulting LLP and the report's lead author. "Brick-and-mortar retail is not on or near its deathbed. In fact, we're seeing retailers open new stores at an astounding pace, and physical retail is growing alongside digital. Rather than witnessing the demise of retail, our study shows a dramatic change in line with the impact of consumer bifurcation along economic lines. While specific retailers may see an apocalypse, others see opportunity."
Based on a survey of more than 2,000 consumers and an analysis of a large collection of US-based publicly traded retailers, the study examines a growing disparity between consumer income cohorts and highlights the impact of this economic bifurcation on retailers.
Consumer income bifurcation defies traditional economic metrics
While strong economic indicators paint a promising portrait on the surface, the study looked deeper and found massive gaps in consumers' discretionary spending power. Incremental income generated since the recession has disproportionately gone to high-income households, with virtually all income growth between 2007 and 2015 going to the top 20 percent.
Deloitte found that the household economic health correlates to consumer spending behavior. Key economic findings from the study include:
Economic well-being: Just one-in-five surveyed consumers (20 percent) are better off in 2017 than they were in 2007 in terms of disposable income, with little to spend on discretionary retail categories. Overall, four in five consumers (80 percent) have fewer funds for traditional retail segments such as apparel. Alongside this trend, high-income consumers are 10 percent more likely to report spending more over the last year.
Rising costs: Faced with stagnant levels of income, lower-earning consumers have seen the costs of nondiscretionary items skyrocket: health care expenditures have risen 62 percent, education 41 percent, food 17 percent and housing 12 percent, according to Deloitte's analysis of reports from Bureau of Labor Statistics.
New expenses: Modern consumer essentials like mobile phones and data plans now take up an increased portion of discretionary spending, stealing share from traditional retail categories. Low-income consumers feel the brunt of the impact, spending 3.6 percent of their income on digital devices and data, compared to just 0.71 percent for high earners.
"Households have diverged along economic lines and now people's respective income levels are steering their behaviors and dictating the success of retail segments," said Robert Stephens, senior manager, Deloitte Consulting LLP and co-author of the study. "More affluent shoppers have fueled high-end retail as their income and net worth have grown, while lower-earning consumers, faced with growing expenses and dramatically less disposable income, have turned toward price-conscious stores. Retailers that try to court all consumers will likely be challenged as income bifurcation leaves different shoppers with differing motivations."
Retail isn't dying, and premier and low-price are thriving
In line with consumer bifurcation by income level, Deloitte found the retail market is also bifurcating along economically-driven divides. Through an analysis of publicly traded retailers, Deloitte defined three retail cohorts: premier retailers that deliver value via premier product and experience offerings; price-based retailers that deliver value by selling at the lowest possible prices and clearly communicating that proposition to customers and balanced retailers that deliver value via a balance of price and/or promotion.
Examined side by side, these three groups offer differing narratives that align with income-driven changes in consumer behavior:
More stores are opening than closing: From 2015 to 2017, price-based retailers gained 2.5 stores for every store balanced retailers closed.
Revenues have grown: Premier retailers have seen 40x more revenue growth than that of balanced retailers over the last five years, with revenues soaring 81 percent versus a mere 2 percent increase for balanced retailers. Price-based retailers, meanwhile, have seen their revenues steadily increase 37 percent over the same period.
Sales climb overall: Premium (8 percent) and price-based (7 percent) retailers' sales rose in the past year, while sales of balanced retailers declined by 2 percent.
Income bifurcation Impacts consumers' category, channel and spend decisions
Income bifurcation has triggered differences in consumer shopping behavior between economic groups. Beyond their actual spending levels, these two groups also differ in how and where they make purchases:
Preferred formats: Low-income consumers are 44 percent more likely to shop at discount retailers than other groups. These consumers are also more likely than others to shop at supermarkets, convenience stores and department stores.
Channel choices: The majority (58 percent) of low-income consumers are choosing to shop in store, while 52 percent of high-income consumers prefer to shop online. High-income consumers were also 42 percent more likely to report an increased propensity to shop online over the prior three months.
Shopping around: In-store spending fragmentation – or the number of retailers a consumer regularly shops – is 17 percent higher amongst high-income consumers. Fragmentation is even more exaggerated online, as affluent consumers are 40 percent more fragmented for online retailers than consumers in the lowest income cohort.
The millennial money myth
While millennials are often lumped together and portrayed as the source of disruption, Deloitte found that for the most part, millennial behavior (by income group) is virtually indistinguishable from other generations. Low-income millennials track closely with all other generations when it comes to whether they have spent in stores recently (79 percent and 81 percent, respectively), and in the middle-income cohort, there's no difference between millennials and other generations, with 81 percent of each group having made purchases in-store.
However, high-income millennials, who make up less than one-fifth (19 percent) of the total millennial generation and just 6 percent of the population overall, skew perceptions of Gen Y as a whole. High-income millennials are 24 percent less likely than all non-millennial shoppers to shop in a store, and may be the source of the idea that millennials are the end of brick-and-mortar retail. When averaged together, the high-income shopper's behaviors skew the averages for the entire millennial group.