Consumer Trust in Autonomous Vehicles on the Rise
Consumers are warming up to the concept of fully self-driving vehicles, but some roadblocks may lay ahead for automakers, according to the "2018 Deloitte Global Automotive Consumer Study."
Safety first 
Consumers have a brighter outlook on the safety of autonomous vehicles, though concerns remain. Significantly fewer people in the 2018 study feel that autonomous cars will not be safe, with less than half (47 percent) of U.S. consumers holding this view — a dramatic decrease from 2017, when 74 percent felt autonomous vehicles would not be safe.
This view is consistent with other countries covered in the study, including: South Korea (54 percent this year vs. 81 percent last year), Germany (45 percent vs. 72 percent), and France (37 percent vs. 65 percent) who feel driverless cars may not be safe. The most notable change comes from China, where the percentage of people who think autonomous cars will not be safe dropped from 62 percent in 2017 to only 26 percent in this year's study.
"Overall acceptance of autonomous technology has grown rapidly in just a short time," said Craig Giffi, vice chairman, Deloitte LLP, and U.S automotive leader. "However, driverless cars are still in an experimental stage, and the industry is at the front-end of a long capital investment cycle required to bring autonomous vehicle technology to the mainstream market. To complicate that cycle, automakers recognize an immediate need to invest in areas including electrified powertrains, advanced light-weight materials, connectivity and mobility services. While the returns will be farther out, it's important that automakers continue allocating resources to autonomous driving technology. Those who settle for a reactive mindset rather than preparing for the long term will be at greater risk as consumer acceptance for autonomous technology further accelerates."
Building trust
Many people agree they would trust autonomous vehicles with a proven track record for safety. Almost three-quarters (71 percent) of U.S. respondents said they would be more likely to ride in an autonomous vehicle if they had an established safety record, up just slightly from 68 percent in the 2017 study. Other markets appear to be accelerating, however, with 83 percent of South Korean consumers (up from 70 percent in 2017), and 63 percent of German consumers (up from 47 percent in 2017) holding the same view.
Taking that a step farther, more consumers are turning to trusted brands for reassurance around the safety of autonomous technologies. Nearly two-thirds of U.S. consumers (63 percent) report they would be more likely to ride in an autonomous vehicle if it was from a brand they trust, compared to 54 percent in 2017. Consumers' faith in brands appears to strengthen with younger consumers, as 70 percent of the Gen Y/Z population reported they would be more likely to accept a self-driving vehicle from a trusted brand, compared to 62 percent of Gen X and 56 percent of Boomer/Pre-Boomer consumers. "The auto industry battle between brands for consumers' trust is on in a new and heightened way," said Giffi.
In most regions, consumers favor traditional car manufacturers to bring fully autonomous vehicles to market. In the U.S., nearly half of consumers (47 percent) would put their trust in a traditional car manufacturer, compared to roughly one-quarter each that would trust a technology company (25 percent) or a new-to-market autonomous vehicle maker (28 percent). Consumers across Asia hold widely different views: In Japan, 76 percent trust a traditional car manufacturer to bring the technology to market, compared with 28 percent in China and 13 percent of consumers in Southeast Asia.
Not completely trusting the industry, many consumers would put their trust in federal regulation. More than half of U.S. consumers (54 percent) reported they would feel better about riding in self-driving cars if governments would implement standards and regulations.
Powertrain preferences
While consumers appear more apt to embrace emerging technology in the form of autonomous vehicles, many are brushing off newer powertrain options in favor of traditional engines. Most U.S. consumers (80 percent) still favor either a gasoline or diesel engine, up slightly from 76 percent in 2017, and only 15 percent said they would choose a hybrid engine in their next vehicle.
International consumers show a growing preference for alternative powertrains. More than one-third (38 percent) of Japanese consumers and 36 percent of Italian consumers would prefer a hybrid engine in their next vehicle, and 40 percent of Chinese consumers hold the same view.
"The economics of electric vehicles compared to traditional powertrains are presently not favorable enough for either consumers or automotive companies," said Joe Vitale, global automotive leader, Deloitte Touche Tohmatsu Limited. "However, two significant trends could move us closer to the tipping point: battery cost reduction and government regulation. The trend toward mandating electrified powertrains — not merely demanding increased fuel efficiency or better carbon footprints, especially in Europe and China — lays out a 'must-do' path for global car makers. Also, as automakers simultaneously begin to broadly partner on building out the electric charging infrastructure and developing other value-added services that increase the convenience factor for consumers, electric vehicles can become a desirable alterative for most consumers."
Deloitte's research also finds that consumers are not willing to pay much more for autonomous vehicles. Deloitte's most recent consumer survey data on the topic found that in countries such as Germany (50 percent), the U.S. (38 percent) and Japan (31 percent) consumers were unwilling to pay extra money for these vehicles. The findings were similar for electric vehicles, where 42 percent of German consumers and just over one-third of people in Japan and the U.S. said they are unwilling to cover additional costs to get alternative powertrain technology.
Giffi notes, however: "As exciting as autonomous-vehicle technology looks to be, and despite the current higher interest and acceptance of autonomous technology versus electric vehicles in consumers' minds, government regulations look to be forcing the investment in electrified vehicle technology. At the same time, consumers around the world are consistent in saying they do not want to pay anything extra for either electrified or autonomous vehicles, leaving automakers with some difficult capital allocation and business model decisions if they expect to make any money at all."
Deloitte's study suggests that auto manufacturers developing and bringing advanced vehicle technology to market, such as autonomous vehicles, should simultaneously create new business models that can sustain an appropriate return on investment. Finally, given the over 1 billion conventional vehicles on roads around the world today, and the tens of millions that continue to be sold on an annual basis which are all expected to last well over a decade, the transformation to greater adoption of autonomous driving and electric powertrains will take quite some time to reach a tipping point. Automakers must balance ongoing innovation and new business models with the need to sell, service and delight today's consumers with improved technology they are most willing to pay for in the near term, such as safety.
Cybersecurity depends on the user
Businesses and pharmaceutical companies have become prime targets for cyber criminals. For many employees switching to work from home has made them more vulnerable to cyber attacks. Amid the continuing coronavirus pandemic the focus is shifting on digital hygiene and training. These are top issues outlined by the participants of a round table which  took place at TASS Press Center under the title "Cybersecurity: new threats and protection against them".
At present, a large number of high-tech medical equipment is connected to the Internet. Given that medical institutions are not used to new threats, they often fall prey to cyber criminals. At times, hospitals have to pay ransom in order to restart the equipment vital for patients' lives. The participants in the round table cited yet more tragic cases when the ambulance equipment glitch forced the driver to head for other hospitals, which means that patients in critical condition may not make it there.
Cyber threats have been haunting not only the medical industry. President of Check Point Software Technologies in Russia and CIS Vasily Diaghilev has singled out 3 key challenges in the new reality. Firstly, the decision-taking time limit has shortened considerably, — the market proved unprepared for this (unlike in the past, when months were given to elaborate decisions on cyber security, now a mere days are given to do so). Secondly, the criminal groups which had to go online as well, were provided with new financing to "work" in the cyber sphere. Thirdly, user vulnerability went up due to a wide variety of hacking methods.
Alexei Novikov, Director of Security at Positive Technologies, disagrees with such a view. The transition to online work has increased the number of vulnerabilities making it possible for the criminals to find new loops. Hence cyber security has come to depend on the competence of particular individuals. Earlier, information security was guaranteed "along the perimeter of corporate network". Now, when practically everyone is working from home, family members have got access to the data too. In addition, employees often connect their personal "smart devices" of the Internet of things to their corporate networks.
Experts who took part in the round table provided specific recommendations as to how to boost digital security. Founder and General Director of Zecurion Alexei Raevsky warned companies which are not supposed to store loads of data against doing so. Alexei Raevsky described all the data (for example, for electronic passes), which they collect on a regular basis in the conditions of a quarantine, as a "time bomb". Vasily Diaghilev has urged individuals to refrain from using (and called on companies to impose restrictions on this practice on a mandatory basis) corporate passwords on external servers, in addition, he recommended coding corporate data, and in order to secure protection against destructive files, he advises to switch to the safe pdf-format in paperwork. "Info security should enter mass market as a taxi – a kind of digital security outsourcing", — Lev Matveev, Chairman of the Board of "SearchInfoorm", member of the Association of Software Manufacturers "Russoft", says. Besides, he recommended including VPN-apps and services into public (free) WiFi-networks.
From our partner International Affairs
Top 10 Emerging Technologies to Watch in 2020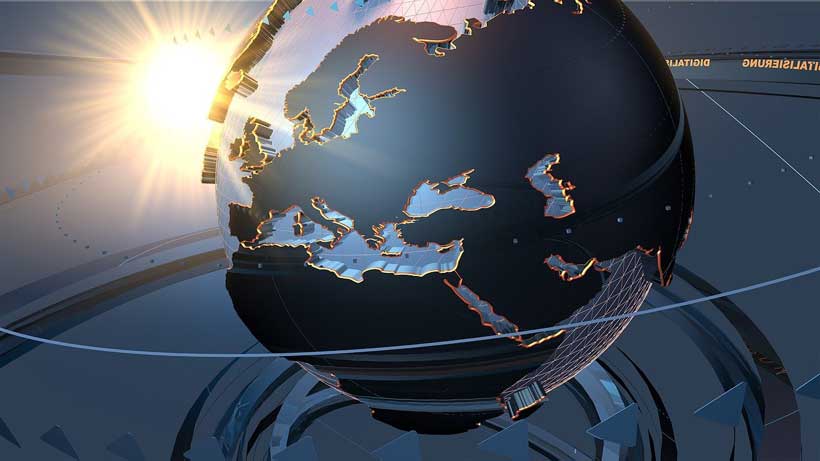 From virtual patients to pain-free needles, synthesizing whole-genomes, and digital medicine, these top 10 emerging technologies are transforming our post-COVID-19 lives. An international steering group of experts singled out these and other emerging technologies as the ones most likely to impact the world in the next three to five years.
For example, a Swiss group was able to synthesize the entire COVID-19 genome by reproducing the genetic sequence uploaded by Chinese scientists. They were essentially teleporting the virus into their laboratory for study without waiting for physical samples. The ability to write our genome will inevitably help doctors to cure genetic diseases.
As we now move to clinical trials of a COVID-19 vaccine, virtual patients, instead of living humans, could help identify successful vaccine candidates, reduce costs, and speed up research. It would also prevent the testing of imperfect vaccine candidates on living volunteers.
While the outbreak unfolded, dozens of medical apps and bots were developed, expanding the digital medicine landscape. These apps could detect depression and provided counselling. Bots answered over 200 million inquiries about COVID symptoms and treatments. COVID-19 will continue to shape our lives, and these emerging technologies could fill the gaps created by the pandemic.
The list also includes new technologies that can help combat climate change by tackling major polluting industries. These new green technologies include innovative planes, new concrete formulations and using sunlight to power refineries.
Top 10 technologies to make the list are:
Virtual Patients
Virtual patients, instead of living humans, could make vaccine trials quicker and inexpensive. This technology would significantly reduce the number of human subjects needed for experimentation.
Microneedles for Painless Injections and Tests
These tiny needles promise pain-free injections and blood testing. Microneedles do not touch nerve endings. Since the process does not need costly equipment or a lot of training, they can be used in areas that do not normally receive cutting-edge medical technologies.
Whole-Genome Synthesis
Whole-genome synthesizing will transform cell engineering. The ability to write our genome will inevitably help doctors to cure genetic diseases.
Digital Medicine
Digital medicine is a collection of apps that detect and monitor the mental and physical health of patients. These apps and bots can enhance traditional medicine and provide support to patients with limited access to healthcare.
Electric Aviation
Electric propulsion motors would eliminate direct carbon emissions. This technology could also reduce fuel costs by up to 90%, maintenance by up to 50% and noise by nearly 70%. Currently, about 170 electric airplane projects are underway.
Lower-Carbon Cement
Concrete, the most widely used human-made material, shapes much of our built world. If cement production were a country, it would be the third-largest emitter after China and the US. Researchers are working on lower-carbon approaches by changing the recipe, using different materials, and using carbon capture and storage technologies.
Sun-Powered Chemistry
This approach uses sunlight to convert carbon dioxide waste into needed chemicals manufactured from fossil fuel. This approach could reduce emissions in two ways – by using unwanted gas as raw material and using sunlight as the source of energy instead of fossil fuels.
Green Hydrogen
Current methods of producing hydrogen are not environmentally efficient. Green hydrogen, produced through electrolysis, has no by-product, unlike current processes. Green hydrogen could transform industries that require high-energy fuel.
Spatial Computing
"Spatial computing" will bring together raise reality apps and sensors to facilitate human-machine and machine-machine interactions to a new level. It combines these capabilities and controls objects' movements and interactions, allowing a person to navigate the digital and physical world.
Quantum Sensing
Quantum sensors enable autonomous vehicles that can "see" around corners, underwater navigation systems, early-warning systems for volcanic activity and earthquakes, and portable scanners that monitor a person's brain activity during daily life.
Can 'Open Science' speed up the search for a COVID-19 vaccine? 5 things you need to know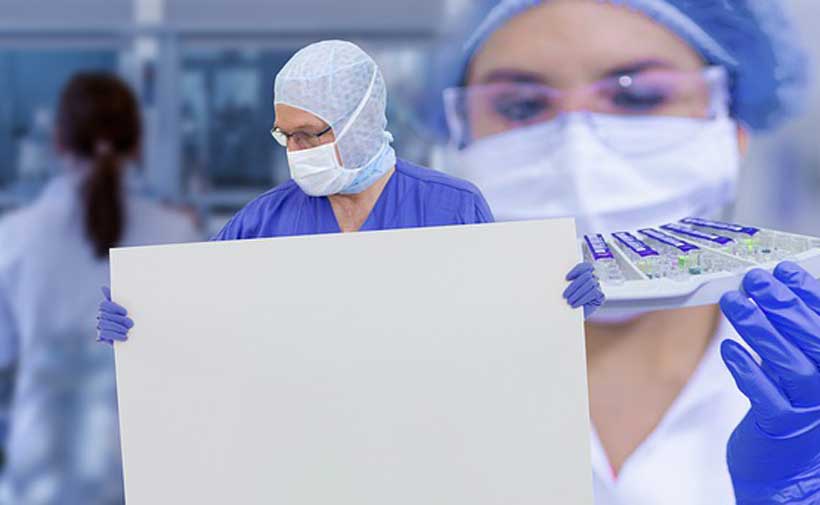 The UN is calling for authoritative scientific information and research to be made freely available, to accelerate research into an effective vaccine against the COVID-19 virus, help counter misinformation, and "unlock the full potential of science".
Arguing that no-one is safe until everyone is safe, the World Health Organization (WHO) has, for several months, been urging countries and scientists to collaborate, in a bid to bring the pandemic under control. This has involved the creation, alongside governments, scientists, foundations, the private sector and other partners, of a groundbreaking platform to accelerate the development of tests, treatments and vaccines.
In October, the head of the agency, Tedros Ghebreyesus Adhanom, alongside human rights chief Michelle Bachelet, and Audrey Azoulay, Director-General of science, culture and education agency UNESCO, issued a call for "Open Science", describing it as a "fundamental matter of human rights", and arguing for cutting-edge technologies and discoveries to be available for those who need them most.
But what exactly does Open Science mean, and why does the UN insist on making it more widespread?
1) What is 'Open Science'?
Open Science has been described as a growing movement aimed at making the scientific process more transparent and inclusive by making scientific knowledge, methods, data and evidence freely available and accessible for everyone.
The Open Science movement has emerged from the scientific community and has rapidly spread across nations. Investors, entrepreneurs, policy makers and citizens are joining this call.
However, the agency also warns that, in the fragmented scientific and policy environment, a global understanding of the meaning, opportunities and challenges of Open Science is still missing.
2) Why is Open Science important?
Open Science facilitates scientific collaboration and the sharing of information for the benefit of science and society, creating more and better scientific knowledge, and spreading it to the wider population.
UNESCO has described Open Science as a "true game changer": by making information widely available, more people can benefit from scientific and technological innovation.
3) Why is it needed now?
Because, in a world that is more inter-connected than ever before, many of today's challenges do not respect political or geographic borders, and strong international scientific collaboration is essential to overcome the problems. The COVID-19 pandemic is a prime example.
We also have the tools to make it happen: with digitalization becoming ever more widespread, it is far easier than ever before to share scientific knowledge and data, which are needed to enable decisions that can lead to overcoming global challenges to be based on reliable evidence.
4) What is the impact of Open Science on the pandemic?
In this global health emergency, thanks to international collaboration, scientists have improved their understanding of the coronavirus with unprecedented speed and openness, embracing the principles of Open Science. Journals, universities, private labs, and data repositories have joined the movement, allowing open access to data and information: some 115,000 publications have released information related to the virus and the pandemic, and more than 80 per cent of them can be viewed, for free, by the general public.
Early in the pandemic, for example, Chinese scientists readily shared the genome of the virus, jumpstarting all following research into the virus, and the diagnostic testing, treatments, and vaccines that have since been developed.
Finally, the crisis has underlined the urgent need to bring science closer to decision making and to society as a whole. Fighting misinformation and promoting evidence-based decision-making, supported by well-informed citizens, has proven to be of vital importance in the fight against COVID 19.
5) What is the UN doing to promote Open Science?
To ensure that Open Science truly meets its potential, and benefits both developed and developing countries, UNESCO is taking the lead in building a global consensus on values and principles for Open Science that are relevant for every scientists and every person independently of their place of origin, gender, age or economic and social background.
The future UNESCO Recommendation on Open Science is expected to be the international instrument to set the right and just standards for Open Science globally, which fulfil the human right to science and leave no one behind.
In a statement released on World Science Day for Peace and Development, celebrated on 10 November, Ms. Azoulay said that widening the scope of Open Science will help science to "unlock its full potential", making it more effective and diverse by "enabling anyone to contribute, but also to bring its objectives in line with the needs of society, by developing scientific literacy in an informed citizenry who take responsibility and are involved in collective decision-making".