ADB Provides $360 Million for Rolling Stock to Boost Bangladesh Railway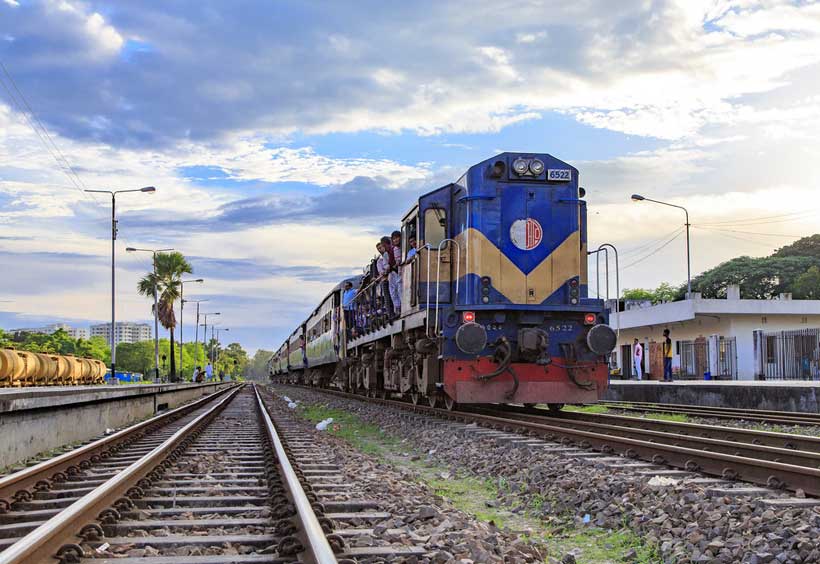 The Board of Directors of the Asian Development Bank (ADB) has approved loans totaling $360 million to buy modern rolling stock and support reform in Bangladesh Railway to help promote a shift from roads to rail.
"Railways in Bangladesh potentially offer a cheaper, safer, and more fuel-efficient means of transport of goods and passengers than roads, but have been held back by lack of investment and aging and unreliable rolling stock," said Tsuneyuki Sakai, an ADB Senior Transport Specialist. "The ADB Railway Rolling Stock Operations Improvement Project will boost the operational performance of Bangladesh Railway by introducing new technology, equipment, and processes that will be cleaner and more efficient, cutting carbon dioxide emissions."
Historically, railways enjoyed a monopoly as a carrier and transported most commodities. However, its market share has dropped because of inadequate investment in railway infrastructure and rolling stock over an extended period. This has resulted in unreliable freight operations and uncomfortable experiences for passengers. Most rolling stock is more than 30 years old, and much is past the end of its economic life. Maintenance facilities have also not improved over time and are not adequately equipped.
Under its Seventh Five-Year Plan for fiscal years 2016-2020, the government has placed special emphasis on railway development, setting targets to increase the market share to 15% in freight transport and 10% in passenger movements by 2020.
Bangladesh Railway has also been operating at a loss, its operating costs about double what it makes from revenue. Under the railway reform supported by ADB, the government has taken steps to boost revenue by raising the level of passenger and freight tariffs that have remained unchanged for decades. An increase in the operational capacity through new rolling stock is needed to generate more revenue.
Starting with a Railway Sector Improvement Program in 2006, ADB has provided four loans to the government for railway development totaling $2.81 billion. Three loans invested in network improvement in key sections of the railway, with two targeting enhanced South Asian subregional connectivity. The Railway Reform Project under the 2006 program introduced financial reforms and an enterprise resource planning information technology (IT) system. A loan approved in 2015 is also procuring rolling stock and maintenance equipment, for which work is ongoing to 2020.
This latest project seeks to address the investment and modernization needs of Bangladesh Railway. It will procure 40 broad gauge locomotives, 125 luggage vans, and 1,000 wagons for freight trains for use on major lines of the rail network. The rolling stock will introduce auxiliary power units (APU) to Bangladesh Railway, to significantly reduce diesel consumption when the locomotives are idling. The project will also draw up investment plans for urgently required maintenance facilities, establish training programs for the drivers, and run the enterprise-wide IT system.
The total cost of the project is $453.37 million, of which $93.37 will be met by the government. It is due for completion around the end of June 2022.
Accompanying the loans is a technical assistance grant of $500,000 to devise a training scheme for drivers in the use of the APU and recommend potential approaches to achieving overall energy efficiency. ADB will administer the grant, to be provided by the Asian Clean Energy Fund under the Clean Energy Financing Partnership Facility, established by the Government of Japan.
Philippines drug campaign directive seen as 'permission to kill'
A campaign to eradicate illegal drugs in the Philippines that began in 2016 has led to the killing of at least 8,600 people but the real figure could be three times that number, the UN human rights office, OHCHR, said on Thursday. In a report citing "near-impunity" for the killings, which have continued along with other alleged abuses during the COVID-19 pandemic, the UN office noted that the High Commissioner for Human Rights stood ready to assist "credible efforts towards accountability", both nationally and internationally.
"The Philippines faces major challenges – structural poverty, inequality, armed conflict, frequent natural disasters, and now the COVID-19 crisis", Michelle Bachelet said in a statement, adding that it was "vital the Government's responses be grounded in human-rights approaches…Unfortunately, the report has documented deep-seated impunity for serious human rights violations, and victims have been deprived of justice for the killings of their loved ones. Their testimonies are heartbreaking."
'Neutralization' of suspects
According to the report – mandated by the Human Rights Council in Geneva in 2019 amid widespread international concern – police forces received a "command circular" containing terminology referring to the "negation" and "neutralization" of drug suspects, echoing pledges made by President Rodrigo Duterte.
"This ominous-sounding language was never really defined in this command circular, but this language, coupled with verbal encouragement at the highest level of government for police to kill drug suspects, may have been interpreted as permission to kill", co-author Ravina Shamdasani said.
She noted that raids on private households were routinely carried out without warrants, while police reports where alleged drug suspects had been killed, shared "very similar
language", raising the question whether they had been completed "pro forma", rather than describing operations as they really happened.
Self-defence in question
Ms. Shamdasani also highlighted police claims of "self-defence" after it was found that officers "repeatedly recovered guns bearing the same serial numbers from different victims in different locations", suggesting some victims were unarmed at the time of their killing.
Arrests of suspected drug offenders have also contributed to a 534 per cent prison congestion rate – among the highest in the world, the UN report noted.
Anti-terror law 'makes things much worse'
The report also warned that proposed new anti-terror legislation grants even more sweeping powers to security services.
Among Government proposals are extensions to the length of time individuals can be held for questioning without warrant, from three days to potentially more than three weeks.
"This new proposed anti-terrorism law makes it much worse," Ms. Shamdasani insisted. "There is much more discretion given to the authorities in their designation of individuals and organisations as terrorists, there is really not the opportunity for individuals to present their case (and) there's no explicit provision, mandating a hearing."
These concerns come amid a backdrop of "the vilification of dissent", the UN official continued, along with attacks against those critical of the authorities that the report insists are "increasingly institutionalized and normalized in ways that will be very difficult to reverse".
Civil society victims
According to OHCHR, between 2015 and 2019, at least 248 human rights defenders, legal professionals, journalists and trade unionists, have been killed in relation to their work in the Philippines.
Highlighting reports of death threats and the harassment of human rights defenders, Ms. Shamdasani explained that this included posters "that are plastered across, for example, Negros Island, where human rights defenders are called terrorists. They are 'red tagged' and they're equated with the terrorist wing, the armed wing of the Communist Party…In
many of these posters, human rights defenders who were depicted were subsequently killed."
Successive administrations had placed "an overarching focus on public order and national security" at the expense of human rights, Ms. Shamdasani said, suggesting that current Government policy represented a "continuum" of previous administrations.
"Of course, preventing and countering of violent extremism is important and tackling the impact of illicit drugs and crime is very important," she explained, "but it is essential that this be done in line with the international human rights obligations of the State, in line with the due process rights of individuals, otherwise you are trying to resolve one issue by perpetrating massive human rights violations."
COVID lockdown enforcement
The arrival of the new coronavirus had not caused a change in Government security policy, the report noted, with killings confirmed of drug suspects and human rights defenders in the first four months of the year.
"The violations that we document in the report are very much ongoing", said Ms. Shamdasani. "The killing and the campaign against illegal drugs are not over, even in the context of the COVID pandemic."
Attacks against human rights defenders and raids on the houses of civil society activists have continued, the OHCHR official added, along with the filing of sedition charges against political opponents and the criminalisation of dissent on social media.
"There are also concerns about the use of force in the enforcement of quarantine", she said. "We've seen worrying reports of people being humiliated, there was one report of young people being held in dog cages in the sun" for breaking curfew.
The OHCHR report is based on 893 written submissions, with substantial input from the Government of the Philippines, analysis of legislation, police reports, court documents, videos, photos and other open source material, as well as interviews with victims and witnesses.
It is due to be discussed at the next UN Human Rights Council session.
India must follow Supreme Court orders to protect 100 million migrant workers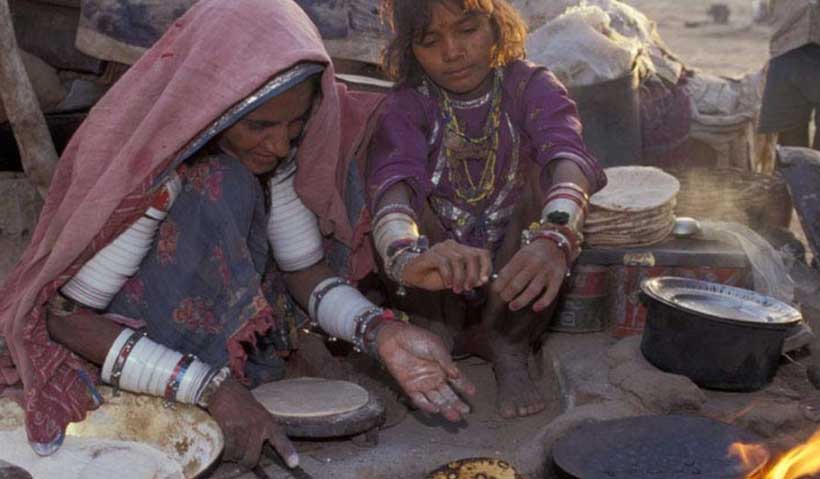 The Indian Government must urgently comply with a Supreme Court order to ensure the wellbeing of more than 100 million migrant workers, after coronavirus measures left them jobless, forcing them to travel long distances home, UN independent human rights experts said on Thursday.
"We are appalled at the disregard shown by the Indian Government towards internal migrant laborers, especially those who belong to marginalized minorities and lower castes", said the Special Rapporteurs on the right to housing, Balakrishnan Rajagopal, and on extreme poverty, Olivier De Schutter.
Instead of protecting their rights, the experts maintained that the Government has not only failed to address migrants' "dire humanitarian situation" but further exacerbated their vulnerability, "with police brutality and by failing to stop their stigmatization as 'virus carriers'".
Heed the Supreme Court
After losing their income and with many migrants forced by their landlords to vacate their homes, the experts said many were living in intolerable conditions, hungry and without shelter, saying: "We hope the Supreme Court order will be promptly implemented and help to dramatically improve the situation of internal migrant workers".
The Supreme Court has ordered the Government to properly register them, ensure free transportation and provide the migrants with shelter, food and water until they reach their homes.
Moreover, railway companies are mandated to ensure trains are available to transport them back to home villages, as requested by the Government.
Inadequate relief
Many internal migrants have also been assaulted by police for violating the sudden lockdown orders put in place by the Indian Government on 24 March, which, that took no account of the difficulties many vulnerable people faced in complying with them.
"While we applaud the Government's efforts so far to provide 'relief packages' for people living in poverty, and to schedule extra train rides, these have been clearly inadequate and insufficient due to the vast majority of internal migrant workers not qualifying for relief packages, and the lack of coordination among state governments for the transportation of internal migrants", the independent experts said.
Although the scale of the COVID-19 crisis in India is "testing the Government's commitment to protect the rights of the most vulnerable members of society", they maintained that by urgently assisting internal migrant workers, in compliance with Supreme Court's order, "it will give the Government the opportunity to show its willingness to comply with its responsibilities under human rights law."
The experts' call, also conveyed directly to the Indian Government, has been endorsed by Special Rapporteur on the right to food, Michael Fakhri; the Special Rapporteur on the right to physical and mental health, Dainius Pūras; and the Special Rapporteur on minority issues, Fernand de Varennes.
Special Rapporteurs and independent experts are appointed by the Geneva-based UN Human Rights Council to examine and report back on a specific human rights theme or a country situation. The positions are honorary and the experts are not UN staff, nor are they paid for their work.
May confirmed as warmest on record, CO2 levels hit new high despite COVID economic slowdown
Last month was the warmest May on record and carbon dioxide levels also hit a new high despite the economic slowdown from COVID-19, the World Meteorological Organization (WMO) said on Friday, in an urgent appeal for Member States to renew their efforts to tackle climate threats.
"Governments are going to invest in recovery, and there's an opportunity to tackle the climate as part of the recovery programme", said WMO Secretary-General Petteri Taalas.
Opportunities ahead
He added that if this course of action was taken, "there was an opportunity to start bending the curve (on emissions) in the coming five years".
The appeal coincides with World Environment Day, celebrated annually on 5 June, and a warning that warmer temperatures and higher greenhouse gas concentrations will have a major impact on biodiversity, socio-economic development and human well-being.
Echoing the call that it is time to grow back greener and build back better for people and the planet, UN Secretary-General António Guterres said that Nature was "sending us a clear message: we are harming the natural world – to our own detriment. Habitat degradation and biodiversity loss are accelerating."
Climate and coronavirus
"Climate disruption is getting worse. Fires, floods, droughts and superstorms are more frequent and damaging," said the UN chief. "Oceans are heating and acidifying, destroying coral ecosystems. And now, a new coronavirus is raging, undermining health and livelihoods. To care for humanity, we must care for nature."
Any industrial and economic slowdown from COVID-19 is no substitute for sustained, coordinated action to reduce greenhouse gas emissions, Mr Taalas explained.
This is because gases such as carbon dioxide and methane last in the atmosphere for hundreds of years, so any short-term effects seen during lockdown is not expected to have a long-term benefit.