Three steps to end discrimination of migrant workers and improve their health
Authors: Afsar Syed Mohammad and Margherita Licata
When migrant workers leave their home, many encounter abuse and violence on their journey and discrimination once they arrive. This can be because of their status as migrants but also because of their ethnicity, sex, religion, and HIV status.
They often struggle to find decent work, which means they can end up in poor living and working conditions, which in turn affects their health. Female migrants are more likely to be vulnerable to exploitation and violence, which exposes them to the risk of HIV and other health issues.
Research has shown that migrant workers – particularly those who are in an irregular situation – often fail to access health services because of poverty, language and cultural barriers, lack of health insurance, as well as fear of job loss and deportation. It means that by the time they see a doctor, their illness has become all too serious.
Against this background, a newly launched ILO publication looks at the interplay between migration policies and those relating to broader health goals in countries of origin, transit and destination. Its key recommendation is that HIV and health policies should be integrated into the entire labour migration process.
So what can be done to ensure that migrant workers have better access to decent work, health and HIV services? The report recommends a three-pronged approach.
1) End discriminatory practices
Migrants face obstacles in accessing decent work, health as well as social protection. Whenever migrants are denied their rights, they tend to live and work in the shadows.  They become vulnerable to discrimination, exploitation and marginalization.
Discriminatory practices such as mandatory HIV testing of migrants for employment have proved to be ineffective. On the contrary, it is a violation of their rights. It disrupts access to health care and increases migrants' vulnerability to HIV infection.
2) Set up an integrated response
It is essential to develop a response that does not just pile up ad-hoc policies one after another. Instead there needs to be an integrated and coordinated response that leads to decent work and health outcomes for migrants, including more effective HIV responses.
Right to entry does not mean the right to work for women in many countries. In such cases, women are left with no option but irregular migration which further exposes them to various forms of abuse, exploitation and risks such as HIV.
Gender-responsive migration policies would help address existing inequalities between men and women migrants, while at the same time improve their health.
3) Focus on migrant workers' rights
There are no quick-fix solutions but discrimination and inequalities relating to HIV and health can be reduced if we focus on migrants' rights and if we take a global approach. The report especially insists on the following priorities:
There is a need to target different groups of migrant workers for HIV prevention, care and treatment, depending on the specific risks that they face. For example, risks are different depending on whether they are low skilled or high skilled workers.
Effective responses to HIV for migrant workers should be integrated into fair recruitment initiatives, encouraging fair business practices to reduce HIV-related stigma and discrimination, and equal access to health services.
Health programmes and HIV prevention for migrants must be disassociated from immigration enforcement.
Inclusion, participation and freedom of association among migrant workers are essential pillars for effective actions on migration, health and HIV.
Migration and health policies and practices, in particular those relating to HIV and AIDS, should address inequalities between women and men. A gender analysis is needed from the start for all policies and practices relevant to migration and health.
*Margherita Licata, Technical Specialist Gender, Equality and Diversity and ILOAIDS Branch
Source: ILO
IEA holds Energy Efficiency Training Week in Paris
The International Energy Agency is hosting its 11th Energy Efficiency in Emerging Economies Training Week from 20 to 24 May. More than 120 energy efficiency professionals from 40 countries have come together in Paris for the event.
The objective of the training week is to enable participants to learn from leading experts in the field and from each other, strengthening the knowledge and networks needed to meet some of today's most pressing challenges. The weeklong activities focus on the critical role of energy efficiency in mitigating growing energy demand across all sectors in the world's fastest‑growing economies.
Dr Fatih Birol, the IEA's Executive Director, kicked off the event by stressing the importance of energy efficiency as the first fuel. "Many of the challenges the world is facing today – climate change, energy security, access to electricity – can be met at a large scale only by implementing the right energy efficiency policies," he said.
Ambassadors from Brazil, Switzerland and the United Kingdom joined Dr Birol in the open plenary session to share their experiences and support for the training week. His Excellency, Mr. Carlos Márcio Cozendey, Ambassador and Delegate of Brazil to International Economic Organisations in Paris, commended the opportunity that the training week presents. "Energy efficiency will remain very important in Brazil, and international cooperation through the IEA and bilateral cooperation with different countries will be an important part of that," he said.
Participants are engaged in one of five parallel courses, which focus on energy efficiency in buildings, industry, appliances and equipment, cities, and indicators and evaluation. Experts from the IEA are guiding participants through an interactive agenda, with lectures, discussions, practical exercises, site visits and group activities.
The IEA will host its first Energy Efficiency Training Week for Africa later this year and a specialised training programme on green buildings in Singapore from 16 to 18 July. Please keep an eye on our website for registration opening dates.
Aviation Strategy for Europe: Commission signs landmark aviation agreements with China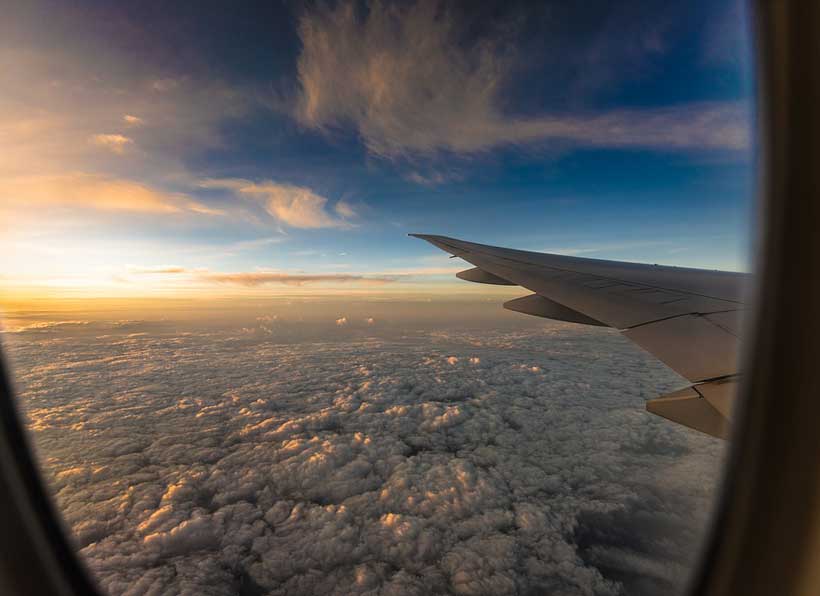 The European Union and China have today signed an agreement on civil aviation safety and a horizontal aviation agreement to strengthen their aviation cooperation.
The agreements follow up on the EU-China Summit of 9 April and will serve to boost the competitiveness of the EU's aeronautical sector and enhance overall EU-China aviation relations. This marks yet another key deliverable under the Juncker Commission's Aviation Strategy for Europe – designed to generate growth for European business, foster innovation and let passengers profit from safer, cleaner and cheaper flights.
European Commission President Jean-Claude Juncker said: "In an increasingly unsettled world, Europe's partnership with China is more important than ever before. The EU firmly believes that nations working together makes the world a stronger, safer and more prosperous place for all. Today we took a first big step in this direction by signing two aviation agreements with China that will create jobs, boost growth and bring our continents and peoples closer together. Today's agreements show the potential of our partnership and we should continue on this path of cooperation. For it will always be in unity that we find strength."
Commissioner for Transport Violeta Bulc said: "China is one of the European Union's most important strategic partners and we attach a lot of importance to our excellent relations on transport matters. We are mutually interested in better connecting Europe and Asia and making it easier to move goods, services and people between Europe and China. That applies to aviation, too. Today's agreements will boost the European Union's trade in aircraft and related products, and ensure the highest levels of air safety."
The main objective of the bilateral civil aviation safety agreement (BASA) is to support worldwide trade in aircraft and related products. This agreement will remove the unnecessary duplication of evaluation and certification activities for aeronautical products by the civil aviation authorities, and therefore reduce costs for the aviation sector. The BASA will also promote cooperation between the EU and China towards a high level of civil aviation safety and environmental compatibility.
The second agreement signed today is a so-called horizontal aviation agreement. It marks China's recognition of the principle of EU designation, whereby all EU airlines will be able to fly to China from any EU Member State with a bilateral air services agreement with China under which unused traffic rights are available. Up until now, only airlines owned and controlled by a given Member State or its nationals could fly between that Member State and China. The conclusion of a horizontal agreement will thereby bring bilateral air services agreements between China and EU Member States into conformity with EU law – a renewed legal certainty which will be beneficial to airlines on both sides.
Next steps
Both the European Commission and the Chinese transport administration will now proceed with their respective internal procedures to put the conclusion of the agreement in place.
World Bank to Strengthen Human Capital and Climate Resilience in Haiti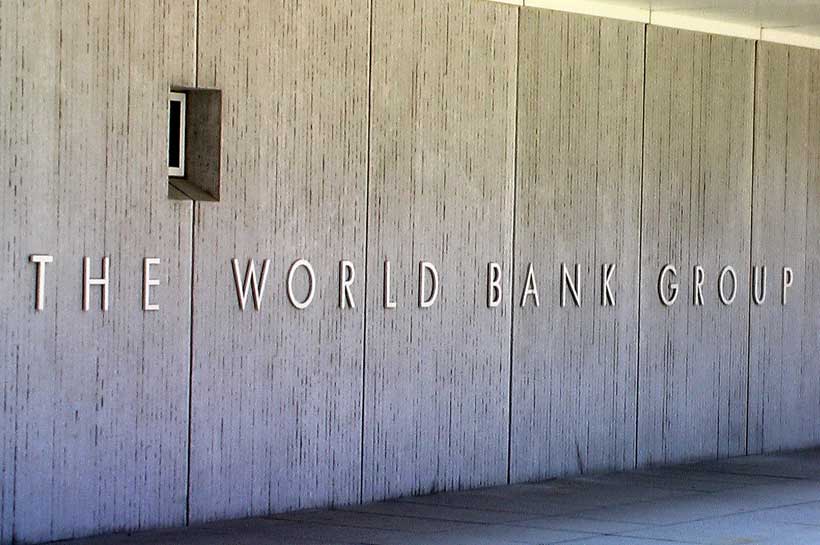 The World Bank's Board of Executive Directors approved today three projects for a total amount of US$162 million in grants to improve the quality of health and education services and strengthen climate resilience in Haiti.
"These three projects address key national priorities to build a better future for all Haitians," said Anabela Abreu, World Bank Haiti Country Director. "Access to quality healthcare and education are crucial to break the cycle of poverty and to build a stronger human capital so that Haitian children can reach their full potential. The Bank support will also help build climate resilience in the face of the growing threat of natural hazards by strengthening early warning systems and disaster preparedness in high climate risk areas."
Globally, Haiti ranks 112th on the World Bank Human Capital Index. A child born today in Haiti will be only 45 percent as productive when she grows up as she could be if she had enjoyed full health and education. Infant mortality in Haiti remains high with 59 death per 1,000 live births and maternal mortality has increased from an estimated 523 per 100,000 live births in 2005 to 646 per 100,000 live births in 2016. Only 40 percent of children are fully vaccinated, which has contributed to outbreaks of preventable diseases such as cholera, diphtheria, and measles.
Similarly, the education outcomes are not very promising. On average Haitian children attend 11.4 years of school by age 18, which is equivalent of 6.3 years of adjusted learning and is the lowest score in the region. In terms of disaster risks, Haiti is highly exposed to hurricanes, floods and earthquakes. Between 1976 and 2012, losses associated with hydro-meteorological events alone were equivalent to almost two percent of annual GDP on average. In 2016, Hurricane Matthew affected over two million people, resulting in over 500 deaths and displaced 175,000 people.
The "Strengthening Primary Health Care and Surveillance in Haiti" project will significantly enhance basic healthcare services for three million people, particularly for pregnant women and children in the South, North West, North-East, Center and Nippes departments. It will strengthen nationwide surveillance capacity and immunization for infectious diseases. The project will also improve the overall coordination among government and international partners in the health sector. The US$70 million project is financed by a US$55 million grant from International Development Association (IDA) and a US$15 million grant from the Global Financing Facility.
The second approved grant for the "Providing an Education of Quality in Haiti" project is to increase enrollment and improve the school learning condition in public and private primary schools in the Southern departments of Haiti. The project will particularly focus on closing the gender gaps in attendance and retention rates. The support is provided as an additional financing of US$57 million, including a US$39 million grant from IDA and a US$18 million grant from the Global Affairs Canada.
The third project "Strengthening Disaster Risk Management and Climate Resilience" will support the design of a national early warning system and improve emergency response and evacuation capacity of targeted municipalities in high climate risk-prone areas. It will also reinforce infrastructure such as schools and community centers to serve as emergency shelters, provide technical training, and support for strengthening the building codes. The project is financed by a US$35 million grant from IDA.
The International Development Association (IDA) is the World Bank institution that provides low-interest or interest-free grants and loans to the world's poorest countries to help them implement projects and programs that stimulate economic growth, contribute to the reduction of poverty and improve the living conditions of the poor.