A journey from Heydarabad to Alinjagala Fortress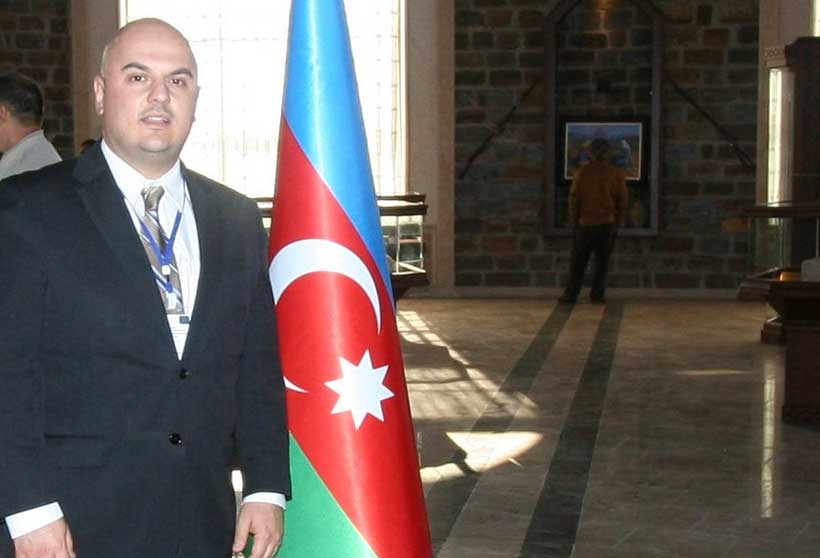 Vasif Talibov, the leader of Nakhchivan Autonomous Republic (Azerbaijan), has shown to the world a deep commitment towards strengthening his country's response to the threat of climate change, enhanced urban development, revamped sustainable tourism industry and promoted reforestation projects throughout the regions of Nakhchivan. The architects of the Paris Agreement and international community in general ought to pay a greater attention to the remarkable accomplishments that were proudly implemented by Chairman Vasif Talibov, who has made Nakhchivan, the westernmost province of Azerbaijan, become as developed as any western European country.  Over the last decade, Chairman Talibov has radically transformed the renewable energy production matrix of Nakhchivan, a region that has the world's highest number of hydroelectric power plants per square kilometer, making this territory of Azerbaijan home of seven hydroelectric dams, one solar power plant and one gas turbine. Furthermore, the city of Heydarabad, only a few meters away from the border with Armenia and a hundred yards away from a desolate precarious Armenian village, is testimony to a perfect urban setting with paved roads, where a brand new middle school, health care center and a city hall make it an attractive tourist destination.
Additionally, foreign visitors will appreciate a prosperous city with all amenities on the Azerbaijani side and on the Armenian side there is a terribly poor community with houses built out of adobe or mud bricks; indeed it appears to be an abandoned village that is artificially implanted by Yerevan's fascist regime.
On November 23rd, 2017, as I was traveling from Nakhchivan city to Shahrur region, it is remarkable to observe the overwhelming reforestation campaigns organized by the Government of Nakhchivan on both sides of a widely paved highway, a project that had involved civil society leaders, Nakhchivan State University students and faculty and members of the Azerbaijani Armed Forces.
Chairman Talibov's vision and dynamic leadership has encompassed another sector that is very important to Azerbaijan's national economy, tourism infrastructure and restoration of historical, archaeological sites have proved to be vital in the promotion of the Autonomous Republic of Nakhchivan across the world. The Alinja – Gala Fortress is an emblematic monument that has attracted thousands of tourists and rushed forward as a symbol of Chairman Vasif Talibov's pragmatic leadership in restoring historical monuments and bolstering the tourism industry at a time when Autonomous Republic of Nakhchivan has been selected as the world's capital city of Islamic culture.
Merely located one hour away from Nakhchivan city, Alinja – Gala fortress, a masterpiece of Chairman Vasif Talibov's vision, is a genuine tourist destination and a cultural monument that is equally a brilliant engineering innovation established at the top of a rock on the VI century.  The fortifications crowning its defense system are at an altitude of 1,800 meters.  Indeed, in Azerbaijan there are other fortresses built at a greater height but they cannot be compared to Alinja – Gala fortress. The combination of natural obstacles and the art of fortification, make this structure impossible to conquer by force.
Up to fifty buildings have been located at the top: barracks, warehouses, and a prison for highly dangerous criminals, a bathhouse, stables, bakeries, a mint house, an extensive arsenal, the treasury and the ruler's palace.  Many leaders have deposited their treasures in this fortress; including the great Atabeys of Azerbaijan, the Ildenizids, the Khulaguids and the Jelairids.  At that time it was hard to find a safer place than Alinja – Gala, the quantity of treasures deposited in Alinja-Gala can be ascertained from the fact that when a ruler from the Chobanid dynasty, Malik Ashraf, wanted to retrieve them out of the fortress, he needed 1,000 camels and 400 mules to transport his wealth.
The Eagle's nest, in the fatherland of Mammad Araz Ibrahimov – a Nakhchivani poet – has only two mountain paths leading to the fortress.  On the eastern slope its narrow path, on which only two people could climb, was blocked by three walls and on the western side – by eight walls.  Each had a height of up to nine meters and was made not of brittle bricks, but of large stones.  There was no point in trying to destroy this structure with a ram or medieval cannons.  Moreover, watchtowers, and signal stations where built on the roads leading to the citadel, and on the slopes, there were small shelters for two to three arches at a distance of 20-25 feet from one another.  In general, in Alinja – Gala, every inch of land could be taken only at the cost of the invaders' lives.
It is imperative to note that Alinja – Gala fortress is located at the helm of a steep mountain that would immediately bring to a total exhaustion every warrior equipped with an armored uniform, therefore becoming an easy target to the arrows of over 600 defenders of the fortress.
Such a historical monument epitomizes the best that Autonomous Republic of Nakhchivan has to offer to international history buffs and to an audience that is eager to appreciate early medieval cultural monuments that are meticulously restored and easily accessible. Alinja – Gala Fortress is a signature piece of restoration led by Chairman Vasif Talibov, a transparent, effective elected official that has made Nakhchivan one of the top destinations in Europe.
Why world travelers are going cashless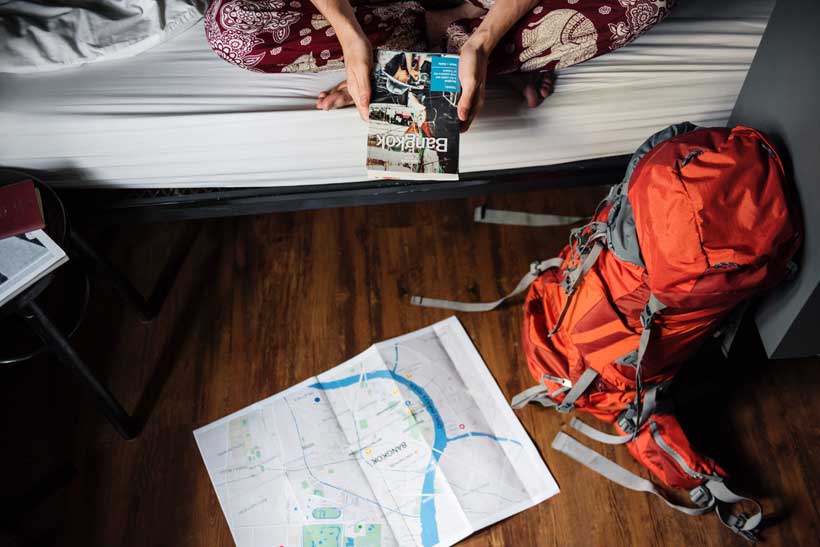 What's your dream vacation? Whether you live to travel or only manage to get away for a couple of long weekends every year, you probably have a bucket list of places to go and sites to see.Sometimes it feels like there might be too many options.
For some people, it's adventure travel in Basque Country, exploring the caves of Urkiola, paddle boarding around the Urdaibai Estuary and indulging in world-renowned cuisine; for others, it's a relaxing vacation in Thailand, including a meditation course, spa day and island hopping through the Phi Phi Islands. Either trip would rejuvenate travelers, yet they are quite different from one another. But no matter where you go in the world, there's one thing that's the same: People are going cash-free.
Going cash-free saves money
Part of traveling to a foreign country is exchanging money. With new coins and bills in your pocket, you can spend freely, buy souvenirs, meals, whatever you like.
Research shows that 87 percent of travelers have leftover cash after their trips, so most of us have experienced the mad dash to spend your foreign cash before you board your flight home.
But that doesn't always happen.
Only 29 percent of travelers convert their foreign cash back to U.S. dollars. On average, this leaves $123 on the table.
That's a costly souvenir.
Not to mention that getting foreign currency before your trip is just one more thing to do in the pre-planning process. And while 72 percent of respondents in the study said they get cash, many of them also admitted that, with the ease of traveling without cash, it was a waste of time. Skip the cash to save time and money by using your Visa credit card internationally. Plus, you can use your Visa card to pay in local currency, you are ensuring you get a competitive exchange rate and aren't stuck with hidden currency conversion fees.
Peace of mind
Even if you're diligent and always exchange your cash at the end of every trip, one of the biggest perks to traveling without cash is security.
Virtually every traveler worries about leaving their money in the hotel room or losing it in some way or another. There's no easy way around it: Traveling with cash is stressful, and can impact an otherwise great trip.
Why go through the hassle? Accepted nearly everywhere in the world, travelers can use Visa to make purchases with confidence anytime, virtually anywhere in the world. Unlike cash, your Visa card can be replaced if lost or stolen to provide greater freedom for people to enjoy their travel experiences.
Explore the world differently
For travel enthusiasts looking to explore the world cash-free, The Visa Cashless Challenge: International Travel Edition Search will send one lucky winner on a cash-free adventure across the globe. Visa has partnered with Arden Cho (@arden_cho) and brothers Alex and Marko Ayling (@TheVagaBrothers) to create two unique trips that will show the winner what it's like to travel the world cash free.
The winner of the challenge will choose between a relaxing trip to Thailand or an adventurous journey through Spain's Basque Country. The winner will have the opportunity to decide between destinations, but once they do, will experience firsthand the ease of traveling cashless in the 21st century, and receive pro-tips on how best to document their journey along the way.
For more information visit: www.visa.com/cashlesstravel
Sri Lanka: From My Eyes and Experiences
Sri Lanka, an island country in south Asian, located to the southwest of the Bay of Bengal and to the southeast of the Arabian Sea, has been interestingly attracting Russian tourists over the two decades. The tourism industry, apart from tea exports, is very important as it brings revenue to the national budget. The economic changes seen as a huge opportunity for promoting tourism business in Russia.
As middle class Russians are travelling for their vacations in Asian countries, so also the business is all year round booming. The main reason for this scenario is the growth in incomes and the tendency in increase of vacationers during the past years. Simply, the overall economic changes in Russia positively affect the outbound travelling. According to my point of view, overall economic development in Russia will continue creating a lot of opportunities for expanding the tourism industry.
For the time of my stay here, Russian tourist traffic to Sri Lanka has increased more than 10 times. Exotic destinations are becoming more and more popular among Russians and Sri Lanka is one of the most attractive Asian countries. Of course, it seems that the global instability and financial crisis affected all economic spheres and, to some extent, tourism as well.
Despite this situation, people still make their choices more carefully and seriously, and give their preference to the countries they have never been before. Sri Lanka is a developing destination on the Russian travel market and I can say that there is a great future ahead.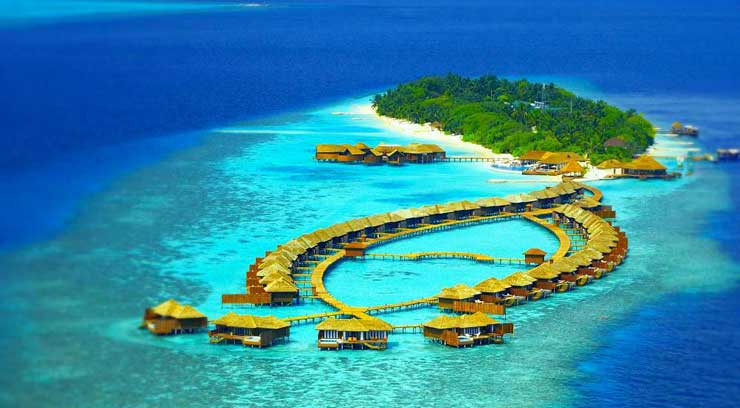 Stability and strength are the best indicator at the present difficult times and this give us a power to express optimism about the future in Sri Lankan tourism sphere. The number of Russian tourists travelling to Sri Lanka is increasing year by year, and in leaps and bounds.  In 2017, the growth was about 10% in spite of the crisis.  Experts at the Russian Tourism Agency told me that the figure for first quarter of 2018, for instance, is not so impressive but attributed to the policy of Russian tour operators and air companies.
Personally, I have every reason to say that Sri Lanka is a small miracle. Nearly all Russians who have visited the island talked about the natural beauty of Sri Lanka. There are three main reasons that make the country a very popular destination among foreign and Russian vacationers.
First is that there is summer all year round. An average temperature is about 26-30 degrees Celcius (and there is no raining season) which attracts travellers the whole year round. In some seasons, rain might start suddenly in any part of the Island and stops short as well. You are able to see the climate changes from tropical on the coastline of the Indian Ocean until the temperate in highland of the island where some frost observed at night.
Second reason for its popularity is that Sri Lanka has splendid nature and rich cultural heritage. Travellers who enjoy a cognitive tourism are able to see historical heritage, museums, ancient cities, Buddhist temples and national dance show. Numerous national parks, mountain peaks, waterfalls, rain forests and jungles with an infinite number of animals and nature variety attract nature-lovers. For adventure tourism, Sri Lanka offers climbing to the mountains peaks, rafting, diving surfing and other kind of water sport.
Third reason of Sri Lanka's attractiveness is the local hospitality and friendliness of Sri Lankan people. Sri Lankan hotels provide a well-known Asian service and comfortable accommodation. People smile right from the bottom of their hearts.
The government's key policy on tourism promotion and strategies that have adopted to sell the country's tourism destinations has pushed potential tourists to choose Sri Lanka. My interaction with Sri Lankan diaspora, the idea to set up a tourism department at the embassy began in 2008, and it was so because the diplomatic officials have seen a great opportunities in expanding tourism for Sri Lanka.
The Embassy of Sri Lanka in the Russian Federation takes an active part in promoting the country on the Russian travel market. Over the ten years, I have seen them participate in workshops for travel agents and talk about Sri Lanka to the managers of travel companies. The officials communicate with journalists with great pleasure and contribute to make for their farm trips around Sri Lanka as well.
The government officials organize and support direct flights to Sri Lanka. There are two direct flights organized by Aeroflot airlines from Moscow and airlines from St. Petersburg. In interview discussions with a few Sri Lanka officials, they told me that they have given all kinds of support for those flights and tried to minimize ticket's rate by the reducing handling costs in Sri Lanka airport.
Sri Lanka regularly participates in Moscow International Travel and Tourism exhibitions in March and Leisure exhibitions in September. During these business events, officials arrange regular meetings with leadership of tour operators for discussing vital problems and help with solutions. The main objective is to support the integration of all members of the travel market.
Further, officials give assistance to Sri Lankan hotels in attracting Russian speaking staff and Russian translation of hotels information. Quite recently, I have noticed that audio guides issued in Russian language including virtual excursions to places of interest in Sri Lanka.
Sri Lanka tourism industry seeks investors worldwide to invest in the tourism industry. There are attractive schemes to facilitate investors for the tourism infrastructure projects in Sri Lanka. Interested Russian investors could invest in those projects. There is high perspectives about the economic sphere in cooperation with Russia. The most important is to have an agreement signed in the field of tourism between Russia and Sri Lanka.
Adventurers and travelers: Add Western Australia's Kimberley to your list
Let your soul experience one of the most stunning and pristine places on earth, Western Australia's Kimberley. Its coastline is so unspoiled, dinosaur footprints still smatter the rocks. Its oceans are so untouched, whales nurse their young in its warm waters. Its indigenous culture is so ancient, no other can match it. The Kimberley is more than a remarkable region in Western Australia; it's one of the most fascinating and least explored places in the world. As world travelers seek unexplored destinations, The Kimberley has been added to their bucket list of dream vacations. This is a place that commands explorers to indulge in its many wonders.
A last true wilderness
Both magical and rugged, Western Australia's Kimberley is one of the few last wilderness areas, like Alaska, Galapagos, Antarctica and the Amazon, where you feel the rawness of the earth and the wonder of nature with an ancient story. Immediately, there is a deep intangible presence in the Kimberley that is at once powerful yet calming. Night-blooming flowers from the giant Boab trees make the air fragrant while the night sky glitters with millions of stars.
The gateway to the Kimberley is the small pearling town of Broome, home to some of the largest and most prized pearls, where camel rides on Cable Beach is part of everyday life and where nine sets of dinosaur footprints cast as massive fossils. The influence of the pearling industry, with its melting pot of cultures and cuisines, has helped to create the distinctive character and charm of Broome, which offers select beach resorts, a unique calendar of events and exquisite dining options, including locally caught fresh seafood.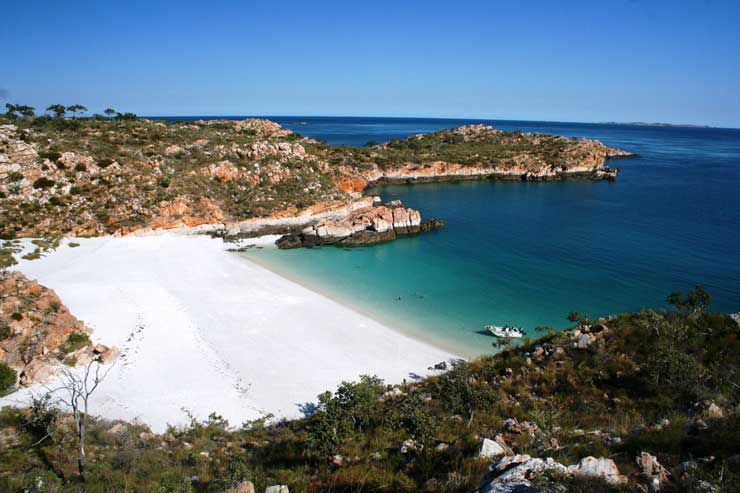 Modern means of exploration
The best way to experience the Kimberley is through expedition cruising. A unique collection of companies operate boats that take passengers to the region's most pristine beaches and reefs, to towering waterfalls so close you can feel the fresh mist on your face, through ancient gorges, and to 350-million-year-old rock formations. Through expedition cruising, you will likely place your footstep where no one before you has ever been.
In this remote setting, visitors can encounter the true icons in Western Australia's North West, including the natural phenomenon of the Horizontal Falls, the majestic 260-foot-tall King George Falls, and the Rowley Shoals featuring coral atolls home to 700 tropical fish species and considered among the best dive spots in the world, where not more than 500 people visit in a year.
Adventure need not be rugged
Just because you're exploring one of the last untouched wildernesses on the planet doesn't mean you can't indulge.
Both adventurous and luxurious, Kimberley cruises bring the savvy traveler to places few humans have seen while offering them the comforts of a delicious meal showcasing local flavors (or your own catch of the day), soft beds, and services that connect travelers with the people and the land.
Every cruise is different. Many have on-board naturalists and experts that guide excursions and open the wonders of the region to curious passengers. Some high-end cruises have a helicopter to take you to the top of the cliffs and give you an unrivaled view of this unforgettable world.
Before heading to the Kimberley, explore Western Australia's capital city Perth, home to many extraordinary experiences, including one of the world's largest inner city parks, stunning metro beaches, a lively food and wine scene, marine encounters, and the State's oldest wine region. Perth is the fastest-growing (and sunniest!) city in Australia.
To find the cruise that's right for you, check out the Kimberley Expedition Cruise Guide, an invaluable resource that showcases a number of companies offering world-class excursions throughout this stunning region, or visit Down Under Answers, Qantas Vacations and Southern World.