A journey from Heydarabad to Alinjagala Fortress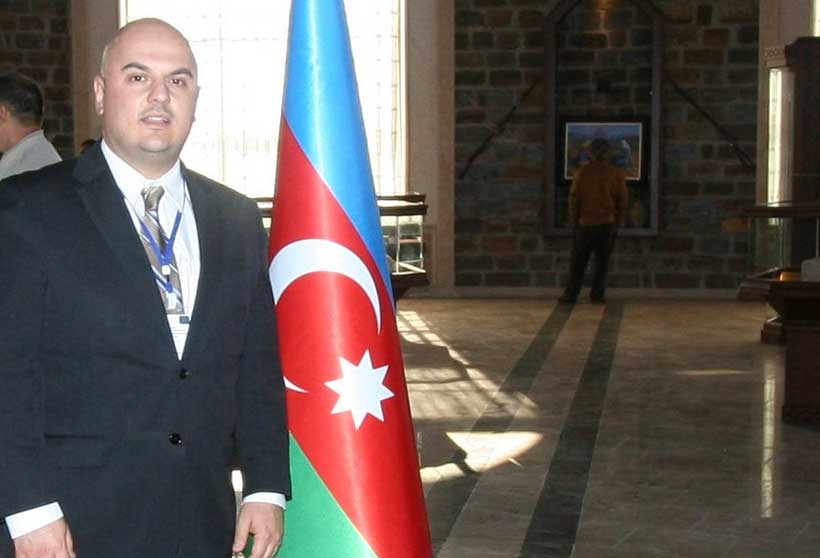 Vasif Talibov, the leader of Nakhchivan Autonomous Republic (Azerbaijan), has shown to the world a deep commitment towards strengthening his country's response to the threat of climate change, enhanced urban development, revamped sustainable tourism industry and promoted reforestation projects throughout the regions of Nakhchivan. The architects of the Paris Agreement and international community in general ought to pay a greater attention to the remarkable accomplishments that were proudly implemented by Chairman Vasif Talibov, who has made Nakhchivan, the westernmost province of Azerbaijan, become as developed as any western European country.  Over the last decade, Chairman Talibov has radically transformed the renewable energy production matrix of Nakhchivan, a region that has the world's highest number of hydroelectric power plants per square kilometer, making this territory of Azerbaijan home of seven hydroelectric dams, one solar power plant and one gas turbine. Furthermore, the city of Heydarabad, only a few meters away from the border with Armenia and a hundred yards away from a desolate precarious Armenian village, is testimony to a perfect urban setting with paved roads, where a brand new middle school, health care center and a city hall make it an attractive tourist destination.
Additionally, foreign visitors will appreciate a prosperous city with all amenities on the Azerbaijani side and on the Armenian side there is a terribly poor community with houses built out of adobe or mud bricks; indeed it appears to be an abandoned village that is artificially implanted by Yerevan's fascist regime.
On November 23rd, 2017, as I was traveling from Nakhchivan city to Shahrur region, it is remarkable to observe the overwhelming reforestation campaigns organized by the Government of Nakhchivan on both sides of a widely paved highway, a project that had involved civil society leaders, Nakhchivan State University students and faculty and members of the Azerbaijani Armed Forces.
Chairman Talibov's vision and dynamic leadership has encompassed another sector that is very important to Azerbaijan's national economy, tourism infrastructure and restoration of historical, archaeological sites have proved to be vital in the promotion of the Autonomous Republic of Nakhchivan across the world. The Alinja – Gala Fortress is an emblematic monument that has attracted thousands of tourists and rushed forward as a symbol of Chairman Vasif Talibov's pragmatic leadership in restoring historical monuments and bolstering the tourism industry at a time when Autonomous Republic of Nakhchivan has been selected as the world's capital city of Islamic culture.
Merely located one hour away from Nakhchivan city, Alinja – Gala fortress, a masterpiece of Chairman Vasif Talibov's vision, is a genuine tourist destination and a cultural monument that is equally a brilliant engineering innovation established at the top of a rock on the VI century.  The fortifications crowning its defense system are at an altitude of 1,800 meters.  Indeed, in Azerbaijan there are other fortresses built at a greater height but they cannot be compared to Alinja – Gala fortress. The combination of natural obstacles and the art of fortification, make this structure impossible to conquer by force.
Up to fifty buildings have been located at the top: barracks, warehouses, and a prison for highly dangerous criminals, a bathhouse, stables, bakeries, a mint house, an extensive arsenal, the treasury and the ruler's palace.  Many leaders have deposited their treasures in this fortress; including the great Atabeys of Azerbaijan, the Ildenizids, the Khulaguids and the Jelairids.  At that time it was hard to find a safer place than Alinja – Gala, the quantity of treasures deposited in Alinja-Gala can be ascertained from the fact that when a ruler from the Chobanid dynasty, Malik Ashraf, wanted to retrieve them out of the fortress, he needed 1,000 camels and 400 mules to transport his wealth.
The Eagle's nest, in the fatherland of Mammad Araz Ibrahimov – a Nakhchivani poet – has only two mountain paths leading to the fortress.  On the eastern slope its narrow path, on which only two people could climb, was blocked by three walls and on the western side – by eight walls.  Each had a height of up to nine meters and was made not of brittle bricks, but of large stones.  There was no point in trying to destroy this structure with a ram or medieval cannons.  Moreover, watchtowers, and signal stations where built on the roads leading to the citadel, and on the slopes, there were small shelters for two to three arches at a distance of 20-25 feet from one another.  In general, in Alinja – Gala, every inch of land could be taken only at the cost of the invaders' lives.
It is imperative to note that Alinja – Gala fortress is located at the helm of a steep mountain that would immediately bring to a total exhaustion every warrior equipped with an armored uniform, therefore becoming an easy target to the arrows of over 600 defenders of the fortress.
Such a historical monument epitomizes the best that Autonomous Republic of Nakhchivan has to offer to international history buffs and to an audience that is eager to appreciate early medieval cultural monuments that are meticulously restored and easily accessible. Alinja – Gala Fortress is a signature piece of restoration led by Chairman Vasif Talibov, a transparent, effective elected official that has made Nakhchivan one of the top destinations in Europe.
Hangzhou: Let the Beauty of West Lake Float Your Boat
From its rich history and healthy cuisine to Longjing tea and silk products, Hangzhou has a lot to be proud of, but all its myriad wonders fade in comparison to West Lake, the stunning crown jewel of the city. Beloved by locals and visitors for centuries, West Lake has been a muse to poets and painters alike as well as a favourite imperial retreat for ancient royals. The cycle of seasons gives it an ever-changing look, yet whether in the exuberant bloom of summer or the frosty winds of winter, this watery gem remains a timeless beauty, never ceasing to amaze. In 2011, the West Lake Cultural Landscape was included on the UNESCO World Heritage List, acknowledged for being not only the quintessence of Hangzhou's classic charm, but also a major carrier of the city's cultural and historical legacy.
While there are countless ways to appreciate West Lake, when it comes to fully revelling in its bewitching allure, nothing compares to a good old fashioned boat ride. After all, it was the preferred way of world's most famous traveller, Marco Polo, who declared that "a voyage on this lake offers more refreshment and delectation than any other experience on earth." So why not join one of the many barges skimming the surface of the lake as soon as you arrive in town? And better yet, make it your grand entrance to your hotel? At Four Seasons Hotel Hangzhou at West Lake, we have designed an extraordinary check-in experience that guarantees to float your boat.
Upon your arrival, the Hotel limo will pick you up from the airport or train stations and take you straight to the West Lake Pier. There, get on board a petite, traditional Chinese style wooden boat, and rest is total relaxation. Slowly cruising through the willow-fringed waters, you will be treated with a panoramic view of the scenic landscape while the modern city hustle and bustle melts away in a fresh pot of Longjing tea. Don't miss the chance to learn about local legends from your boatman, who will tell you all about the folklore of West Lake. Before you know it, the check-in process is underway and the boat has reached the hotel pier, where a welcome tea ceremony marks a perfect start of your stay with us. If once isn't enough, no worries—you are most welcome to come back for more. Simply pick a fine day and bring a bottle of bubbly to the Hotel pier, and we will arrange a boat that takes you into the peaceful embrace of West Lake.
Welcome to Boston's Newest Destination for Innovative Meetings & Events
Four Seasons Hotel One Dalton Street, Boston is located within the brand new, 61-storey skyscraper in Boston's Back Bay neighbourhood and offers more than 10,000 square feet (930 square metres) of total event space. The newest in the Four Seasons family of hotels and resorts for meetings and events is ideally located in the heart of the Back Bay, home to Boston's best shopping and dining.
Planners of high profile meetings, breakout sessions or private dining events have the option to choose from two ballrooms on level 3, each with adjoining foyers, and five additional event rooms on level 6. Floor-to-ceiling windows create beautiful, sunlit rooms that will provide a gorgeous backdrop to any event, with two meeting spaces featuring unique outdoor areas with sweeping city views for a refreshing break.
"It is our goal to ensure every event experience is one of unparalleled sophistication and quality that define the Four Seasons experience," says Reed Kandalaft, General Manager. "Four Seasons Hotel One Dalton Street, Boston is scheduled to open in spring 2019 and we are so excited to show off this gorgeous space to all event planners, local and national, corporate and social."
Created by legendary architect Harry Cobb of Pei Cobb Freed, the new Four Seasons is a uniquely shaped soft triangle, a thin glass spire of soaring height in the Back Bay. As a result, the function spaces are one-of-a-kind, offer modern design inspired by contemporary, leading edge style. Interior designer Bill Rooney created an elegant and warm atmosphere with the use of cream-coloured walls, muted grey palette and a hint of metallic.
Next generation technology in all meeting space includes Xfinity Wi-Fi along with Comcast X1 Platform, audiovisual services and technical support from PSAV. All event spaces have easy elevator access for event guests.
The Four Seasons team will enhance every event moment and will work closely with planners and hosts to create a dynamic itinerary including time for relaxation in the Hotel's spa featuring a 64 foot (19.5 metre) curved indoor pool and complete fitness centre, and unforgettable dining at ZUMA, the world-renowned Japanese izakaya.
DiscoverEU gives 14,500 more young people the chance to explore Europe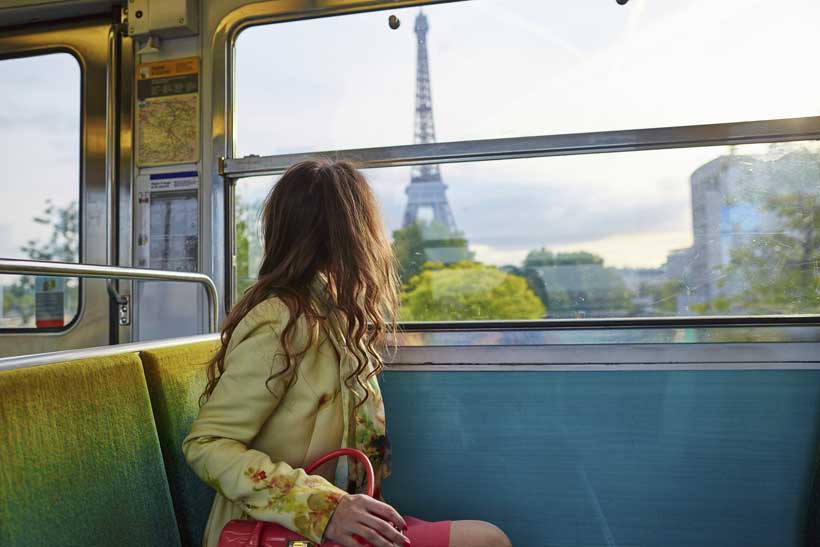 More than 14,500 18-year-olds have been selected from almost 80,000 applications to receive a DiscoverEU travel pass. Participants will be able to travel between 15 April and 31 October 2019 for up to 30 days.
The second round of the European Commission's DiscoverEU initiative attracted applications from almost 80,000 young people from all EU Member States during a two-week period that closed on 11 December 2018. 14,536 young Europeans were selected based on the award criteria and taking into account the quota set for each EU Member State.
Commissioner Tibor Navracsics, responsible for Education, Culture, Youth and Sport,said: "It is wonderful to see how young Europeans are using DiscoverEU to get to know their continent. In total, almost 180,000 young people from all over Europe have applied during the two rounds in 2018; and thanks to this initiative, we will have so far given around 30,000 young people the chance to explore Europe's cultures and traditions and connect with other travellers, as well as the communities they are visiting. It is inspiring to see how young people are exploring Europe through a personal journey. DiscoverEU allows them to plan their own trips, share their stories on social media and make new friends."
The winners of the second round will now be contacted so that they can book their trips. They will be able to travel, alone or in groups of maximum five people, between 15 April and 31 October 2019 for up to 30 days. Most of them will travel by rail with alternative modes of transport used in exceptional cases.
As well as the travel pass, the young people will receive pre-departure guidance, and they will be able to get in touch with each other on social media. They will also be informed of special opportunities available to them, for example price reductions on entry tickets for museums or cultural sites, participation in learning activities or welcome events organised by locals in the cities they will visit.
Background
DiscoverEU is an informal travel experience for young individuals or small groups, including those from disadvantaged backgrounds, which is accessible and simple. It gives 18-year-olds a chance to learn about European cultural heritage and diversity, to connect with other young people and to explore their European identity. The initiative was launched in June 2018, following a proposal from the European Parliament for a Preparatory Action with a budget of €12 million in 2018. The first application round gave around 15,000 young people the opportunity to travel around Europe. For 2019, the European Parliament has approved €16 million for DiscoverEU. The Commission is planning to launch the next application round in summer 2019. Specific dates and further information will be announced on the European Youth Portal in due course.
In May 2018, the Commission proposed €700 million for DiscoverEU as part of the future Erasmus+ programme under the EU's next long-term budget for 2021-2027. If the European Parliament and the Council agree to this, an additional 1.5 million 18-year-olds would be able to travel over those seven years.
The Commission is working to develop DiscoverEU into an even more valuable and inclusive learning experience for young Europeans. To this end, the Commission aims to increase the impact of the action and improve it further based on the interests shown by young travellers and on feedback from both travellers and key stakeholders.