Into the Sea: Nepal in International Waters
A visit to the only dry port of Nepal will immediately captivate busy scenes with hundreds of trucks, some railway carriages and huge Maersk containers at play. Trains from the Port of Kolkata in India carry tons of Nepal's exports every week. Every year, Nepal is fined millions of rupees for overstaying its containers at the designated dock in Haldiya Port of Kolkata. Nepal pays for spaces inside Indian ships to carry out its exports via the sea. This is the closest Nepal has come in exploiting economic opportunities through sea waters. Prime Minister KP Oli went one step further and presented an idea of steering Nepal's own fleets in the vast international sea space. While his idea of Nepal affording its own ship was mocked; on the contrary, he was right. The idea is practical but herculean.
To start with, Nepal has a landlocked right to use international waters via a third country for economic purposes only. Law of the Sea conferences held during the 80's, guarantees Nepal's right to use the exclusive economic zone all around the globe. Article 69 of the Law of the Sea convention states that Nepal could both use sea as a trading route and exploit the exclusive economic zone of its sea facing neighbors. Nepal's closest neighbor, India has a wide exclusive economic zone which consists of 7500 km long coastline. The article also allows landlocked nations to use docking facilities of the nearest coastal nation to run its fleets. An exclusive economic zone in sea waters is designated after a coastal nation's eleven mile parallel water boundary ends; which is also a part of the coastal nations territory. Simply put, Nepali fleets can dock at India's port, sail eleven miles further into international waters-carry out fishing and other activities, sail back to the Indian coast and transfer its catches back to Nepal.
Floating Challenges
Before ships can carry the triangular flag into sea waters, Nepal will need treaties in place to use coastal nation's water to take off and build shipment facilities. Law of the Sea convention clearly mentions that the right to use another nation's coast will depend solely on the will of the hosting coastal nation. Does Nepal have the political will to communicate and forge a comprehensive sea transit agreement with its coastal neighbors? Nepal's chance of securing fleets in and around the Indian Ocean will depend on whether it can convince nations like India of mutual benefits and cancel any apprehension regarding its security that might be compromised via Nepal's sea activity. The convention itself is one among the most controversial international agreements where deteriorating marine ecosystems, sovereignty issues and maritime crimes are at its core. Majority of global and environmental problems persist in the high seas; ranging from territorial acquisitions to resource drilling offences. Nepal is welcome into the high seas, but does it comprehend the sensitivity that clouts sea horizons? Nepal needs a diplomatic strategy, but lacking experience, Nepal will need to develop institutional capacities to materialize the oceanic dream. Secondly, the cost of operating such a national project will be dreadfully expensive. Does the Nepali treasury boast finances for a leapfrogging adventure?
How is it possible?
The good news is that many landlocked nations operate in international waters. Switzerland, as an example might not assure the Nepali case, but Ethiopia exercising its sea rights via Djibouti's port could be inspiring. Before Nepal can start ordering its fleets, it will need to design its own political and diplomatic strategy. Nepal's best rationale would lie in working together with its neighbors. The South Asian network of nations could finally come into use. Along with Nepal, Bhutan is another landlocked nation where possible alliances await. If India's coasts are unapproachable, Nepal and Bhutan could vie for Bangladeshi coastlines to experience sea trading. Maldivian and Pakistani waters are geographically and economically inaccessible but Sri Lanka lies deep down the South Asian continent. If Nepal and Bhutan can satisfy Sri Lankan interests, the landlocked union could not only skim through thousands of nautical miles around the Bay of Bengal without entering Indian water space; but also neutralize the hegemonic status of India in the region. If such a multinational agreement can be sought; SAARC- the passive regional body will not only gain political prowess but other areas of regional development will also kickstart.
Most importantly, a transit route (such as the Rohanpur-Singhdabad transit route) from Bangladesh to Nepal and Bhutan will need to be constructed well before ships start running in the Indian Ocean. In doing so, Nepal will not only tranquilize Nepal-Bhutan relations but also exercise leadership role in South Asia. A regional agreement will flourish trade but will also make landlocked Nepal's agenda of sailing through other regions of international sea strong and plausible. A landlocked union with Bhutan will trim the costs than that of which Nepal will be spending alone. Such regional compliance would also encourage international financial institutions to fund Nepal's sea project. Apart from political leverages, Nepal's economy would scale new heights with decreasing price of paramount goods and services. Flourishing exports and increased tourism opportunities would be Nepal's grandiloquence. Nepal's main challenge lies in assuring its neighbors on how its idea would be mutually beneficial. Nepal's work starts here. Nepal needs to put together a cunning diplomatic show.
U.S. Strategic Engagement in the Bay of Bengal: Navigating Superpower Rivalry
Over the past two decades, the geopolitical landscape of the Indian Ocean has undergone a profound transformation. China, once viewed the Indian Ocean as the "Far Sea" has enhanced its influence in East Asia and expanded its reach as far as Europe. India has emerged as a dominant maritime force in the Indian Ocean. Meanwhile, to contain India, China has invested billions of dollars in South Asian nations, including Afghanistan, Pakistan, Bangladesh, Nepal, Sri Lanka, and Myanmar. This strategic maneuver, coupled with China's strong presence in the South China Sea has left the Bay of Bengal as a focal point for Washington's ambitions to assert dominance in the Indo-Pacific region.
The preceding half of the century saw the United States and its allies primarily focused on the Middle East and Africa. Their approach often involved aggressive tactics like regime changes, intimidation, and, in some instances, the elimination of perceived threats. In contrast, China adopted a "soft power" strategy in East and South Asia with non-interference in domestic affairs and economic and infrastructural developments. However, as the new century dawned, Beijing's relations with South and East Asia began to expand and deepened significantly in line with its broader efforts to 'Go Global'.
This transformative shift has placed Beijing in a formidable position to compete with Washington at a time when Indo-Pacific nations increasingly lean towards China. Consequently, a significant strategic maneuver has unfolded by the US, centering the Bay of Bengal, particularly in Bangladesh.
For nearly two decades, Washington's priorities in South Asia were significantly influenced by the conflict in Afghanistan. Concurrently, a strategic partnership with New Delhi was evolving within the geopolitics of the Asia-Pacific, later the Indo-Pacific. President Donald Trump first introduced Washington's " Free and Open Indo-Pacific (FOIP)" vision. Washington's Indo-Pacific Strategy (IPS) is marked as the beginning of a US-led alliance aimed at containing China. However, China's soft power tactics have ensnared and indebted nations along the Indo-Pacific shorelines.
China's strategic infrastructure projects, including seaports like Gwadar in Pakistan, Hambantota in Sri Lanka, and Kyauk Pyu in Myanmar, as part of the "String of Pearls" strategy mark to contain India and secure a strategic advantage in the Indo-Pacific region. China's relations with North Korea, Indonesia, Thailand, Sri Lanka, Maldives, Bangladesh, and Myanmar have successfully counterbalanced the US and Indian geostrategic maneuvers. Beijing forced New Delhi to devote time and resources to its neighbors rather than extend influence into East Asia. Subsequently, India's Bharatiya Janata Party(BJP) government could not substitute China's role in its neighbors. That is why, Washington's supremacy in the Indo-Pacific is now at stake and necessitates a more robust, action-oriented approach with the Bay of Bengal as a prime theater to establish its hard presence.
In response, the United States has reevaluated its geostrategic approach towards the region to make its policies less about influencing the allied governments and more about engaging with people-to-people in South Asian nations. While, the United States sought to make the BJP see China through its eyes, and BJP also tried to showcase Indo-Pacific nations through its eyes. But, in the end, Washington has not gained any geopolitical leverage from India's BJP. While the USA was engaged with countering extremist groups in South Asia and sought to increase the capability of those nations to fight against terrorism, at that time, China was enhancing cooperation, low-cost consumerism, and people-to-people engagement in the Indo-Pacific region.
India's historical ties with Russia, its non-alliance membership, and its inability to prevent the expansion of BRICS have irked the US. In the last G20 summit, India's diplomatic maneuvering on the Russia-Ukraine conflict further strained its relations with Washington. Furthermore, internal issues within India, such as BJP's handling of human rights, and freedom of expression have dampened Washington's enthusiasm for partnership with Prime Minister Narendra Modi. The unfolding events exposed India's vulnerability when sandwiched between the Chinese and Russian blocs from all sides.
Bangladesh, a South Asian nation sharing borders with India and Myanmar has long maintained a balanced foreign policy. So far, Bangladesh has also maintained balanced relations with India, China, and the USA. But, over the past decade, substantial Chinese investments in multi-billion-dollar projects have converged with Prime Minister Sheikh Hasina's development agendas. It has raised the eyebrows of US policymakers and they have found China's massive influence over Bangladesh. Moreover, Sheikh Hasina's proposal to China for building a deep sea port in Sonadia made skeptical India, Japan, and the US. According to PM Hasina, the US expressed the intention of establishing a naval base in the Bay of Bengal and this proposition met with rejection by her government caused discontent among the Western powers. Hasina's government stance is also not aligned with the US's approach in Arakan of Myanmar.
Washington has dissatisfied with the BJP's approach towards China. When Barack Obama questions India's territorial integrity that means Washington is taking an assertive posture toward South Asia. The US-backed Canada's accusation of the BJP government for Hardeep Singh's murder has tarnished the diplomatic relations with the Western powers. Once India became preoccupied with domestic issues would create an opportunity for the West to destabilize Bangladesh. The US seeks to establish an independent and puppet government in Arakan to contain China's ascent.
China is always one step ahead of the USA in Indo Indo-Pacific region. Sino-Myanmar bilateral relations are very warm, in terms of economic and military cooperation. China's influence in Myanmar is further evident by the Rohingya crisis. China considers Rohingya Muslims as its potential threat. The China-backed military junta in Myanmar is facing widespread civil protests, armed resistance from ethnic insurgent groups, and civil defense forces backed by the National United Government(NUG). NUG has acknowledged and accepted the arms struggle of the Arakan Rohingya Salvation Army (ARSA), which has a deep-rooted connection with the ISI( Pakistani espionage agency). Both NUG and ISI have strategic ties with the US. Hasina's government stance on ARSA may not align with US expectations.
The Western powers have a keen interest in the golden triangle of Bangladesh Hill track, Mizoram, and Arakan areas, which are very rich in mineral resources. So, Beijing has worked to destabilize this region with the support of the Myanmar military and the Kuki-Chin nationalist front, a banned ethno- nationalist and separatist political organization. The strategy yields geostrategic advantages for China over India and the US.
PM Sheikh Hasina has openly lambasted the intention of the USA which does not want the Bangladesh Awami League in power. That is why we can see proactive measures taken by Washington to oust the ruling government. The USA emphasizes human rights, freedom of expression, and fair electoral practice, then what about Saudi Arabia, Syria, Egypt, and Israel? Washington previously used a Visa restriction policy for fair elections in Nigeria and Uganda, after the election was held. But, in Bangladesh, it was executed before the election. That means a fair election is not an issue for the Western powers. PM Hasina also refused to join the military alliance in QUAD. To contain China, Washington needs bold strategic maneuvers in the Bay of Bengal, necessitating reliable partners in India and Bangladesh.
Bangladesh and other South Asian nations find themselves at the crossroads of superpower rivalry. A crucial time is ahead for these nations. To survive this crisis, national unity and political acumen are required to navigate this turbulent era. Last but not least, no Superpower will go against the local populace's support. History attests that without it, Superpowers cannot remain in foreign lands, despite the presence of the fifth columnist. This historical lesson is evident in Bangladesh's struggle for independence in 1971 and Afghanistan recently.
The Significance of the United Nations High Seas Treaty for Bangladesh
As the sun sets below the horizon over the Bay of Bengal, Bangladesh is at a pivotal juncture in its distant past. The state of the seas is crucial to Bangladesh's economic development and sustainability in the future because the country's waterways and maritime heritage serve as a major defining feature. Thus, the United Nations High Seas Treaty in 2023 provides Bangladesh with a once-in-a-generation chance to safeguard its interests and promote sustainable growth in an age of mounting international challenges.
The historic treaty to protect international waters from exploitation, oil extraction, and climate change has been signed after two decades of talks under the UN Convention on the Law of the Sea. In March of this year, countries reached an agreement on a worldwide commitment to protect marine life, and in June, the United Nations officially adopted the treaty for the protection of the world's seas. The treaty was ratified by 67 nations on September 20, 2023. Under this treaty, the UN has recognized international jurisdiction over two-thirds of the seas. This implies that every nation has the right to engage in fishing activities, shipping, and scientific research in that particular region.
To protect vital ecosystems from "extractive activities," member states will follow the guidelines established by the Treaty on Biodiversity Beyond National Jurisdiction (BBNJ) to establish a marine protected area (MPAs). In this regard, it is considered a vital resource in attempting to achieve the "30 by 30" goal of protecting 30% of the world's land and sea by 2030. As the signing process is scheduled to go until 2025, experts are optimistic that this will be a watershed moment in the history of marine conservation.
On September 20, 2023, Sheikh Hasina, the Prime Minister of Bangladesh, ratified the treaty to avert the further destruction of the maritime environment caused by overfishing and other human endeavors.
Water is more than a natural resource in Bangladesh; it is essential for survival. Bangladesh is often referred to as the "Land of Rivers" due to the country's extensive river network. Water is are intricately interwoven with society, economy, and culture. The waters of the Bay of Bengal, which extend into the high seas, play a vital role in our daily lives, supplying us with fish—a primary source of nutrition for millions—and connecting us to the rest of the world. Under the provisions of the new treaty, countries will share genetic resource profits equitably. The Treaty is a forward-thinking piece of international law because it gives developing and least-developed nations such as Bangladesh a voice by promoting capacity development.
From the magnificent Royal Bengal tiger to the mysterious Irrawaddy dolphin and a variety of sea turtle species, Bangladesh is home to a diverse maritime ecosystem. However, overfishing and habitat loss pose major hazards to numerous species. The United Nations High Seas Treaty seeks to establish marine protected zones in international waterways, recognizing the interdependence of oceans and coastlines. The initiative is commensurate with Bangladesh's commitment to marine life conservation. This treaty makes an explicit effort to ensure that everyone, including developing and underdeveloped countries, benefits from a shared space, a principle that has been neglected for decades in international agreements, particularly in terms of global commerce.
The issue of overfishing is a problem on a worldwide scale, and Bangladesh is not an exception. In the Bay of Bengal, there are several instances of local fishermen having to compete with foreign vessels. As the high seas are inaccessible without using enormous amounts of energy and money, this is crucial information: 97% of commercial fishing boats in the high seas are registered to higher-income nations. Countries with lower incomes are frustrated by the fact that fish migrating to their waterways are now being caught by wealthy nations. The pact seeks to solve this problem by encouraging responsible fishing techniques and enforcing strict rules in international waters. This not only safeguards Bangladesh's fishery industry but also contributes to global efforts to reduce overfishing.
Bangladesh is at serious risk from climate change as rising sea levels submerge agriculture in salt water and force entire coastal villages to relocate. Due to its strong link with atmospheric CO2, the ocean is vital to climate change. Again, marine bacteria that break down methane could make biofuels. By addressing climate change globally and transforming clean energy, the deal indirectly helps Bangladesh. International cooperation to reduce greenhouse gas emissions and protect vulnerable coastal areas from climate change is enabled under the pact.
There has been a rise in transnational threats, including piracy and illicit fishing in the Bay of Bengal. The UN High Seas Treaty is anticipated to increase maritime safety by encouraging governments to collaborate and share intelligence. This means a safer marine environment for Bangladesh, where fishermen have no reason to fear for their safety and criminals have no desire to leave.
There may be a palpable concern about obtaining sufficient funds for the treaty's implementation. By establishing a shared trust fund to pay for technological transfers, capacity building, and training for low-income governments so they can participate in scientific missions and development, the Treaty aims to offer a framework for the equitable distribution of high seas earnings. The International Union for the Conservation of Nature estimates that $500 million will be required initially and yearly $100 million may be needed for a special implementation and capacity-building fund.
Despite its complexity, such as the potential harm of deep-sea mining on sensitive ecosystems, world leaders and environmental activists are optimistic about the treaty. According to Mads Christensen, the Executive Director of Greenpeace International, "we welcome so many governments signing the UN Ocean Treaty. This sends a powerful signal to the world that governments will maintain momentum towards protecting 30% of the oceans by 2030, after the historic Treaty agreement back in March. But this signing is a purely symbolic moment, now politicians must bring the Treaty home and ensure it is ratified in record time".
Although Bangladesh is devoting a lot of resources to the blue economy and other development initiatives, environmental deterioration and climate change are major concerns. In the context of a global landscape characterized by enormous environmental and climatical concerns, the United Nations High Seas Treaty emerges as a source of optimism and promise for the nation of Bangladesh. It guarantees the continued success of the "Land of Rivers" and the protection of the waterways that connect us to the rest of the globe. The importance of this deal to Bangladesh goes beyond politics and directly threatens the country's survival. Let us seize this opportunity as we navigate the murky oceans of the 21st century and collaborate with the rest of our neighbors to establish a safer, more prosperous maritime future.
No Alternatives for Taliban but Danger of Future Civil Conflict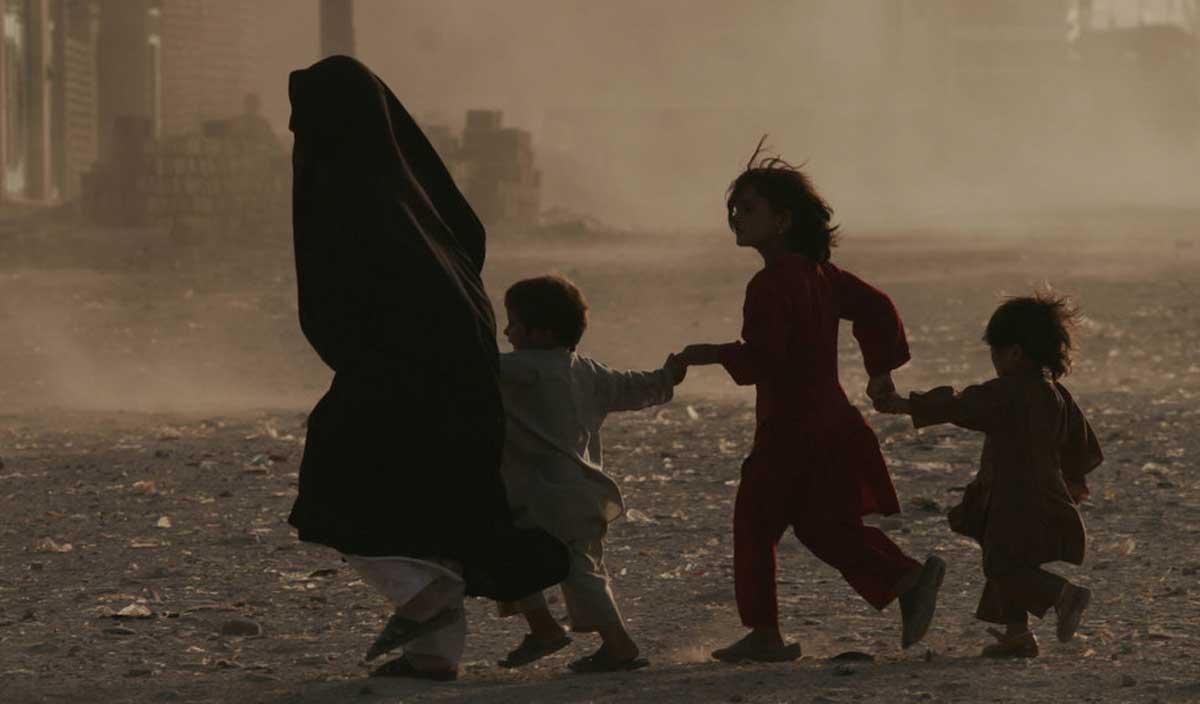 Events and processes in Afghanistan are moving according to a negative scenario. Despite the significant information blockade, there is still some news regarding the situation in Afghanistan. The country's economy is deplorable and has no significant moves towards stabilization. The humanitarian situation is stable but critical. Political repression against the Taliban's opponents continues and became systemic. And it mainly occurred against national minorities, in particular Tajiks and Hazaras. The actions of global terrorist groups also cause particular concern and warning among reliable international players. Statements regarding threats from international terrorists are made by the UN, the USA, India, and the countries of the European Union.
Paradoxically, despite the difficult economic and social situation, political transformations are still problematic to foresee. Afghanistan under the Taliban run is a classic case from the theory of political science of a rigid militarized authoritarian regime with average legitimacy. The masses cannot express their political views given repressions by government institutions. There is no rule in Afghanistan yet that could challenge the Taliban nationally. Currently, and possibly in the mid-term, there is no alternative to the Taliban. The opposition, consisting of national minorities, does not have the necessary military potential and support among the population. Regardless, international diplomatic circles and representatives of the world's leading countries actively explain to the Taliban leaders that such a situation won't last forever. The world centers of power are not interested in the total destabilization of Afghanistan and the beginning of a civil-military confrontation there. As the socio-economic situation of the Pashtuns, who form the core of the Taliban, deteriorates, contradictions can result in an armed uprising. And even the most oppressed ethnic groups will sooner or later begin to resist the authoritarian control of the Taliban.
One of the factual aspects of possible future destabilization could be Pakistan's policy. Even though Islamabad is the key creator, sponsor, and mentor of the radical Islamist movement, which used terrorism as a method of political struggle, there are certain contradictions between them. In September, the Pakistani leaders decided to expel all Afghan refugees illegally living in the country. According to Pakistani media, this means that about 1.1 million Afghans will go to Afghanistan in the near future. The Pakistani government states that this number of Afghans have fled to Pakistan in the past two years — in addition to several million others living in the neighboring country for years. The decision to expel illegal Afghan refugees was made against the background of the fight against terrorism, currency smuggling, and illegal trade in sugar and fertilizers.
Ariana News informs that the plan to deport more than 1.1 million Afghan refugees was supported by the government and the Pakistani Foreign Ministry. It also means the Ministry of Internal Affairs of Pakistan consulted with all interested parties, including the Taliban. The Pakistani police have raided Afghan migrants over the past few months. Hundreds have been arrested, and many have already been dispatched homeland. Most Afghan migrants are Pashtuns from the poorest rural areas, but their mass flow to Afghanistan will lead to additional economic and social difficulties.
The contradictions between the Taliban and Pakistan also lie on a different plane. So, the recent attacks by the Pakistani Taliban, also known as the Tehreek-e-Taliban Pakistan or TTP, wreaking havoc, paints an alarming picture of rising instability across Pakistan. Especially the TTP's recent incursion into the Chitral district of Khyber Pakhtunkhwa bordering Afghanistan is very concerning for the Pakistan military apparatus. According to the Pakistanis themselves, after the seizure of power in Kabul, terrorist groups intensified on the territory of Pakistan. Before the Taliban's victory, official Islamabad spread the narrative that the Afghan and Pakistani Taliban were unrelated. However, today, it is becoming evident that this is not the case, and strengthening one unit leads to activating another.
It is difficult to predict the political events in Afghanistan, but it is evident that without attention from the responsible world centers of power, destabilization and strengthening of the international terrorist underground is unavoidable.