China's step into the maelstrom of the Middle East
The Middle East has a knack for sucking external powers into its conflicts. China's ventures into the region have shown how difficult it is to maintain its principle of non-interference in the internal affairs of other states.
China's abandonment of non-interference is manifested by its (largely ineffective) efforts to mediate conflicts in South Sudan, Syria and Afghanistan as well as between Israel and Palestine and even between Saudi Arabia and Iran. It is even more evident in China's trashing of its vow not to establish foreign military bases, which became apparent when it established a naval base in Djibouti and when reports surfaced that it intends to use Pakistan's deep sea port of Gwadar as a military facility.
This contradiction between China's policy on the ground and its long-standing non-interventionist foreign policy principles means that Beijing often struggles to meet the expectations of Middle Eastern states. It also means that China risks tying itself up in political knots in countries such as Pakistan, which is home to the crown jewel of its Belt and Road Initiative — the China–Pakistan Economic Corridor (CPEC).
Middle Eastern autocrats have tried to embrace the Chinese model of economic liberalism coupled with tight political control. They see China's declared principle of non-interference in the affairs of others for what it is: support for authoritarian rule. The principle of this policy is in effect the same as the decades-old US policy of opting for stability over democracy in the Middle East.
It is now a risky policy for the United States and China to engage in given the region's post-Arab Spring history with brutal and often violent transitions. If anything, instead of having been 'stabilised' by US and Chinese policies, the region is still at the beginning of a transition process that could take up to a quarter of a century to resolve. There is no guarantee that autocrats will emerge as the winners.
China currently appears to have the upper hand against the United States for influence across the greater Middle East, but Chinese policies threaten to make that advantage short-term at best.
Belt and Road Initiative-related projects funded by China have proven to be a double-edged sword. Concerns are mounting in countries like Pakistan that massive Chinese investment could prove to be a debt trap similar to Sri Lanka's experience.
Chinese back-peddling on several Pakistani infrastructure projects suggests that China is tweaking its approach to the US$50 billion China–Pakistan Economic Corridor. The Chinese rethink was sparked by political volatility caused by Pakistan's self-serving politics and continued political violence — particularly in the Balochistan province, which is at the heart of CPEC.
China decided to redevelop its criteria for the funding of CPEC's infrastructure projects in November 2017. This move seemingly amounted to an effort to enhance the Pakistani military's stake in the country's economy at a time when they were flexing their muscles in response to political volatility. The decision suggests that China is not averse to shaping the political environment of key countries in its own authoritarian mould.
Similarly, China has been willing to manipulate Pakistan against its adversaries for its own gain. China continues to shield Masoud Azhar (who is believed to have close ties to Pakistani intelligence agencies and military forces) from UN designation as a global terrorist. China does so while Pakistan cracks down on militants in response to a US suspension of aid and a UN Security Council monitoring visit.
Pakistan's use of militants in its dispute with India over Kashmir serves China's interest in keeping India off balance — a goal which Beijing sees as worthy despite the fact that Chinese personnel and assets have been the targets of a low-level insurgency in Balochistan. Saudi Arabia is also considering the use of Balochistan as a launching pad to destabilise Iran. By stirring ethnic unrest in Iran, Saudi Arabia will inevitably suck China into the Saudi–Iranian rivalry and sharpen its competition with the United States. Washington backs the Indian-supported port of Chabahar in Iran — a mere 70 kilometres from Gwadar.
China is discovering that it will prove impossible to avoid the pitfalls of the greater Middle East. This is despite the fact that US President Donald Trump and Saudi Arabia's powerful Crown Prince Mohammad bin Salman seem singularly focussed on countering Iran and Islamic militants.
As it navigates the region's numerous landmines, China is likely to find itself at odds with both the United States and Saudi Arabia. It will at least have a common interest in pursuing political stability at the expense of political change — however much this may violate its stated commitment to non-interference.
Exposure of Ulterior Motives Behind Stigmatization of China with COVID-19
As the COVID-19 outbreak continues to rage across the US, the American people are complaining about the White House's "lack of action" in the critical period of pandemic prevention and control, to which, however, Pompeo and his fellow politicians have kept finding excuses for themselves.
To be fair, these politicians have truly had a full plate since the outbreak, although on their plate is not how to control the pandemic at home, but how to make trouble for other countries.
When China, the country first hit by the virus, was busy containing its spread, the US politicians tried to stick their nose into China's Xinjiang, Taiwan, and Hong Kong and brazenly interfered in the internal affairs of the country by passing the so-called "acts". On the other hand, they put out a number of ludicrous assumptions like "China made the virus" and "China covered up its pandemic situation", in an attempt to stigmatize China in the international community and corner it to a moral predicament. Washington leaves no stone unturned when it comes to the use of these ugly tricks.
This isn't the first time that politicians like Pompeo are trying to loot a burning house – they always jump at the first sign of sniffing such an opportunity. They rolled out sanctions against Iran during its domestic turbulence; they tried to have it both ways when Qatar was on bad terms with countries like Saudi Arabia; and they, on the pretext of "democracy and human rights", blatantly backed radical and violent criminals in Hong Kong during the riot and unrest caused by the expatriation law amendment bill.
If we go into their ploys seriously, Pompeo and his like are not only professional looters of burning houses, and they set the fire themselves! They first set the house on fire and flame it up, then loot it while occasionally making a gesture of putting out the fire. They are so good at playing "good cop and bad cop" games and busy putting on their farcical performances.
Just take a look at what the US has done in the Middle East. The wars it waged against Iraq and Afghanistan left the two countries in lasting turmoil; the Arab Spring it much-trumpeted left Egypt and Syria in prolonged instability; and its instigation and flame-fueling have led to the growing escalation of Palestine-Israel conflicts, in which the US had sowed seeds.
Yet certain American politicians have the nerve to reap geopolitical gains where they set fire in the first place. Pompeo and his like even posed as saviors or angels claiming to have brought peace to those areas they left in ruins.
How ridiculous and shameful they are! These politicians are accustomed to being cops in name but thieves in nature, calling "stop thief" on the one hand while being that thief on the other. They beautify hegemony as justice and dress up rumor-mongering as freedom of speech.
Pompeo and his like are doomed to a pathetic end. As an old Chinese saying goes, good and evil will meet their karma one day or another, which has been verified on Pompeo and his like over and over again. In the Middle East, for instance, America's credibility has been irreversibly destroyed no matter how hard Pompeo and his like are trying to bloat their bubble.
The COVID-19 outbreak wouldn't and shouldn't have spread so fast and widely across the US had Pompeo and his like devoted a tiny part of their energy and time into what they should have done. The chaotic disaster of Washington's epidemic control has made millions of Americans suffer, and a growing number of the righteous people are voicing their questions and protests. In contrast, the US media has named Pompeo one of the worst Secretaries of State ever in American history.
Turning a blind eye to the chaos and loss of lives at home, Mike Pompeo and his like, adamant on making trouble for the world, have kept disrupting international cooperation and undermining peace undertakings. They have become the common enemy of world peace and are doomed for a pathetic end. The burning house looters will eventually get burned themselves.
"Mask Diplomacy" and Understating China's Confucian Strategy in International Relations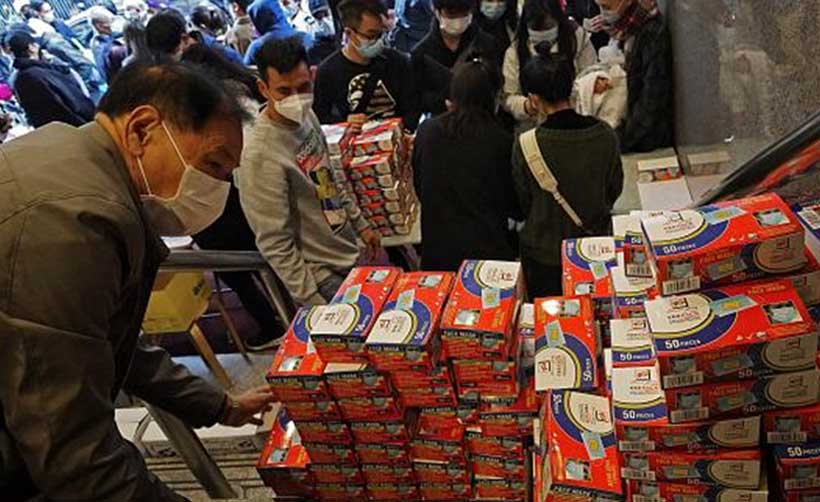 It is by no means a hyperbolic phase to call the year 2020 as Anus Horribilis by virtue of the events that have befallen from the very first month. The new year bells rang amid the bush fires in Australia and within seventy-two hours after new year eve the US assassinated Iranian top General Soleimani in Iraq creating an extremely tense situation. Then within a week, the greater disturbance escalated into a worse scenario when Iran launched an attack on the US bases in Iraq.
However, all the above-mentioned events became less significant and probably forgotten when COVID 19 became an unmitigated disaster creating chaos around the world. But when it emerged in China at the end of 2019 the morbid fascination shown by the US foreign policy analysts was a palpable factor as the US perceived that repercussions of COVID 19 in Wuhan may inevitably stagnate the magic economic growth that China has been witnessing. But this irrational jubilation was short lived as it ultimately turned to irrational disappear with rapid spread of COVID 19 as a global pandemic which has now brutally wounded the USA making it as the current epicenter whereas China has slowly begun to recover from its eleventh-hour moment. The unexpected situation erupted in the West before coping with the corona virus was followed by China's evasive global aid campaign against Coronavirus as Chinese opted for "mask diplomacy" by sending medical supplies to European countries and the portrayal of China as the scapegoat was vindicated by these actions.
So, it is intriguing that, especially the growing emphasis on China's liability for concealing the corona virus when it emerged in Wuhan from the global community, that China gleefully clung to its mask diplomacy across Europe when European solidarity was at stake. Especially, China's gusto in supplying medical aid and masks to Italy was a notable factor as it has altered the hostile public perception pervaded in Italian society towards China's BRI (Belt and Road Initiative). For example, there was a massive criticism on Chinese BRI project in Italy, particularly in relation to its potential threat to debilitate Northern Italy's economy. China seized the moment in such a berating atmosphere towards them in Italy as the good Samaritan. China's massive medical supply and masks to Italy even as European Union failed to rally around one of is leading economies played a crucial role in China's position in Italy. In fact, Italy was just one example showing the astuteness of China's mask diplomacy amid many COVID crisis.
Nevertheless, the causes rooted in Chinese bonhomie seems to have been propelled by Xi Jin Ping's biggest dream of leading China to the global political realm and the apathy shown by the USA contrary to its historical Atlantic alliance with Europe boosted China's "Mask's Diplomacy" significantly. While ascertaining the Chinese strategy amid the COVID crisis to uplift their good name in the Western world, one cannot forget the trajectories shaped up Chinese foreign policy that have mainly derived from Modern Chinese infatuation with their ancient Confucian values in diplomacy. The Gift giving has been depicted as rather essential feature in Confucian ethics and it was well applied by several dynasties in imperial China to expand Chinese influence beyond its frontiers. China's ethical guru Confucius venerated ethics over law.In emulating the principle of virtue, the importance given to ritual has played a significant one, because in the Chinese ancient book of rites, the governance and giving were linked to ritual. It was believed that gift giving as a ritual was filled with reverence and sense of generosity and also it was expected to receive blessings from the receiver.
The Confucian ethics prevailed in imperial China reached its nadir after the formation of People's Republic of China grounded on Communism. Yet, its importance came back to the practice with steeping growth of China as a global political, economic and military power in the late 20th century. In particular, the famous gift giving strategy adopted by Chinese leader Deng Xiaoping in the 80's to make comity with the USA was known as Panda Diplomacy which resulted in a considerable diplomatic triumph for China.
From a vantage point the Chinese strategy of sending medical aid and masks to foreign countries, especially to EU states is akin to how Chinese approach to develop foreign relations under Confucian values, but its deeper political expectations seem to have been envisaged by the west with a sense of doubt. Especially, China's act of sending masks and medical aid was seen as a way to extend Beijing's political leverage to other countries and divert world attention from discussing China's culpability for spreading corona virus. The Chief of the European Union Joseph Borell has described this phenomenon as "the politics of generosity", simultaneously the West has lampooned China for conducting provocative campaigns against neighboring countries from Taiwan to Japan by taking the advantage of corona chaos. The criticism focusing on Beijing's actions are been propelled by China's contemporary attitude to increase its participation in global politics contrary to its initial claim on peaceful rise, which used to be the mantra of Chinese depiction of their yearning to become a super power under Hu Jintao.
Given this situation of West's ambivalence to view Chinse "Mask Diplomacy" as an evasive action to change the global attitude towards China, the Confucian ideals need to be reexamined as it guides foreigners to fathom how Chinese vision works. As I stated above gift giving culture played a dominant role in ancient China under Confucian ethics to underpin the social harmony. Throughout its civilizational saga, China always called herself the middle kingdom and kept paternal relations with the neighboring states. Thus, it is justifiable to argue the way Chinese have been using the the Mask Diplomacy is not entirely an act of manipulation of opportunities as it has been vehemently critiqued by the West. Indeed, its roots have derived from China's unique civilizational approach to international affairs.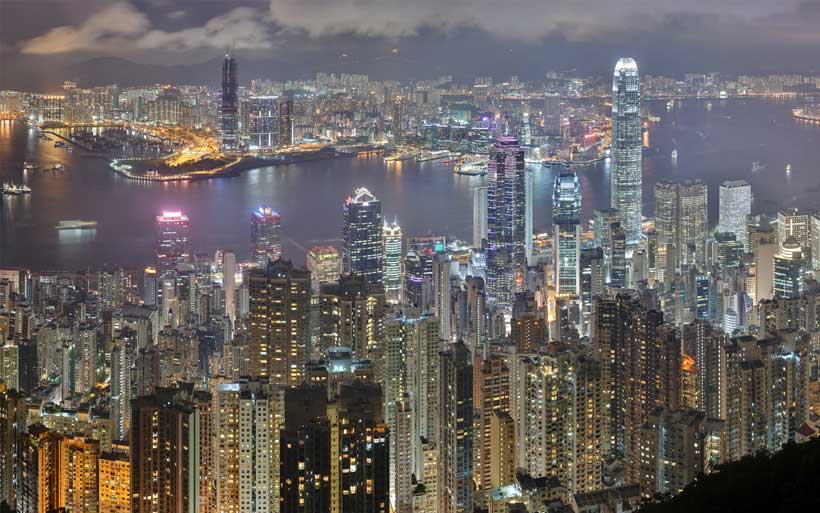 The real crucial event in China's current policy, not only for Hong Kong, was the document on "State Security in the Hong Kong Territory", voted in the recent National People's Congress at the end of May.
The document drafted by the National People's Congress regards above all the Chinese national security and hence the internal security of the Fragrant Harbour, as well as the direct control of the strategic and public security situation of the anti-Chinese political opposition in Hong Kong, and, in particular, the reform of Article 23 of the Basic Law which governs the former British colony.
It should be recalled that two Opium Wars started from there only against mainland China. The opium was cultivated by the British East India Company in its territories in Bengal.
From 1839 to 1842 and from 1856 to 1860, as many as two trade and military conflicts allowed the actual British monopoly of the British and Indian opium throughout the Chinese territory.
Let us revert, however, to Article 23 of the Basic Law, which formally prohibits any act of treason, secession, sedition and subversion against the State of the People's Republic of China, as well as the theft of State secrets.
Therefore, the Chinese government now acts autonomously, in the territory of Hong Kong, for the defence of its interests. This also paves the way for a wide geopolitical transformation, in some ways more "radical" than the one which Deng Xiaoping carried out in 1978 with the Four Modernizations. It should be recalled that they ended with the most important Modernization for China, namely the military one.
The first attempt to adopt national security legislation in Hong Kong was made as early as 2003, when at least half a million people demonstrated against said legislation – very similar to the present one – proposed and established by China. Later there were several other security bills and, again, other large mass demonstrations.
Until the demonstrations of April 2019 against the Chinese bill to stop the extradition of PRC's citizens to the Fragrant Harbour.
At the time demonstrators shouted "Liberate Hong Kong, revolution of our times".
Certainly China has often stated it sees Hong Kong' security severely affected by the operations of various and unspecified "powers", which (undoubtedly) use Hong Kong to penetrate China and later possibly carry out separatist operations (Uyghurs, Tibetans and other riotous and unruly minorities),as well as infiltrations – sometimes military ones – and finally what China calls "harmful operations".
Certainly these "harmful" operations also include those by Europe and the United States, which already repeatedly urge many "partners" and companies of the Global Value Chains (GVC) already present in China to move to the small territory of the Fragrant Harbour. This is also an objective cause of the improbable request for an "independent" investigation on the causes of the outbreak and spreading of the Covid-19 pandemic from the Chinese laboratories of Wuhan, Hebei.
A real attack on global economic development, and on China's economic security, right now that China is quickly transforming its production formula.
China wants to thwart such a move by bringing many production chains directly back into its territory, and by increasing the Chinese strategic (and hence financial and economic) pressure on the U.S. traditional allies in South-East Asia and the Pacific.
Not necessarily the Southern Pacific only.
However, we will come back also to this point. As can be easily guessed, for China this is a strong point for the direct control of the Fragrant Harbour's territory.
However, a historical and ancient condition is no longer in place, i.e. the separation of Hong Kong's legislation from Great Britain's and currently China's.
Obviously the Chinese decision is also a clear heave-ho given to Governor Carrie Lam and to the entire government in Hong Kong, by-passed in a few hours by the very clear Chinese diktat.
China has probably calculated the pros and cons of this move very well.
The cons, which are not insurmountable, include the reduced importance attached to Hong Kong as the only financial and industrial hub in the Chinese territory, which is also fully Westernized and globalized. This also greatly serves the PRC's direct interests.
The U.S. interests in the Fragrant Harbour will no longer be safe and this is not a negligible issue: 1,300 medium-large North American companies and 82.5 trillion U.S. dollars in direct investment.
Not to mention the dozens of NGOs that support democratization in Hong Kong against China and the many large global media headquarters in Hong Kong, as well the several operations of infiltration, intoxication and information manipulation (including some financial and industrial ones) that the West has carried out against the People's Republic of China, starting from the Fragrant Harbour.
From now on, for the whole West, Hong Kong's gateway will be closed with seven seals.
Certainly, when the People's Republic of China feels threatened, it always sacrifices the economy to global strategy.
Certainly Hong Kong has always been China's financial lifeline, especially in difficult times.
Currently, however, Hong Kong is an irreplaceable global financial hub in Asia. Nevertheless, I imagine that China will soon want to use other less dangerous and, above all, less close channels to connect to global finance.
Moreover, for the first time since 1992 – and, probably since 1978, the year of the Four Modernizations, if we analyse older time series – the Chinese economy is slowing down considerably due to the outbreak of the Covid-19 pandemic, although with less severe damage than in the United States and in some E.U. countries.
The PRC's first objective was to resume economic and industrial activities in full swing, while the second one was to make the Fragrant Harbour safe.
But, once again, there is a pro versus a con: while Hong Kong and, for other respects, Macao and Singapore, have been the destination areas of huge amounts of capital resulting from the corruption and embezzlement of many Chinese elites, Hong Kong's closure will probably also mark the end of the great hunt that President Xi Jinping and his power group have focused on corruption within the Party and Beijing State.
The old strategy of "Power putting down roots", as recommended in The Prince by Machiavelli.
Hence President Xi Jinping wants to directly control the Fragrant Harbour, the original site of China's forced Westernization, from the beginning of the "century of humiliation" (precisely with the first Opium War) to its end, with the PRC's declaration of independence by Mao Zedong – "the Chinese people have stood up!" -at the Gate of Heavenly Peace Square, in 1949.
The countries that are bound to win in the world arena are those with long and very long memories, while the post-modern and childish forgetful ones are always bound to lose.
Obviously – as was also seen in the very recent National People's Congress in Beijing – Hong Kong is also a powerful sign for regaining Taiwan politically and economically.
Recently, China has announced a 6.6% increase in the Defence budget from 1.72 trillion yuan (187 billion U.S. dollars) and Li Kekiang, Beijing's Premier, has made it clear that "China resolutely opposes and will deter any separatist activity seeking Taiwan's independence".
Normally, the Chinese authorities speak of "peaceful reunification", but this time Li Kekiang omitted the adjective. It was not a distraction.
In Mao Zedong's time, the always synthetic and enlightening formula of the Chinese leadership was available for Hong Kong: "long-term planning, full use". Later the "one country, two systems" formula initially developed by Deng Xiaoping was used, later reaffirmed by the various leaders and so far supported by President Xi Jinping himself.
This Chinese choice on the Hong Kong Security Law, therefore, means only one thing: the end of the old Cold War between the West and the PRC, and hence the beginning of a new phase between China and the United States, which will be "hot" or "cold" depending on the circumstances. Therefore, China has no need in the future – not even financially – to have Hong Kong as a buffer zone with a relatively peaceful, but always radically adverse West.
Both the USSR and Mao Zedong's China have always regarded the "Cold War" as an unstable phase in which victory is decided by the amount of arsenals, their doctrine of use and the political will to use them as instruments of credible pressure.
Certainly, Mao knew all too well – and it was one of his most enlightening strategic insights – that the "Cold War" was a paper tiger and those who believed in it could only consume themselves, politically and economically, against the United States and its allies – something that punctually happened with the USSR, which collapsed because it had not renounced in time to a clash impossible to win and which, at most, would give it the "great European plain", as Hegel and Raymond Aron called it.
Hence China quickly closed its accounts with the Fragrant Harbour, pending the closing of the subsequent operations also with Taiwan and all the other controversial areas, from the Philippines to the South China Sea, from South-East Asia to Malaysia and the Indian Ocean.
The old map – born with Kuomintang, but which was also very popular among Chinese Communist leaders in the 1950s, in which the new Chinese territorial waters beyond the Philippines' line and throughout the Eastern Pacific could be seen -has not been forgotten at all.
The United States has obviously "condemned" the Chinese decision, while Great Britain, Australia and Canada have signed a common document expressing "deep dismay" at China's decision.
Furthermore, the United States already has the Hong Kong Human Rights and Democracy Actof 2019 available – pending the great demonstrations which characterized that year and are currently collectively called the Water Revolution.
Therefore, by virtue of that Act, the United States could remove the preferential trade status of Hong Kong, possibly with the extension to Hong Kong of the tariff and trade sanctions already in place against China. It should be recalled that these restrictions are worth67 billion U.S. dollars per year.
Hence China's goals for its actual regaining of the Fragrant Harbour are manifold and complex. Firstly, there is the closure of the financial closed circuit between China and Hong Kong, to be put into effect with the minimum international reaction. Secondly, there is also China's need to rebuild the central and decisive position of the Chinese economy in the Global Value Chains – a position which, even before the "taking" of Hong Kong, had diminished in importance, but which would currently be fatal, especially if it arrived as a result of the Covid-19 pandemic.
Obviously China also regards Hong Kong as a strategic, unavoidable and essential location for controlling the South China Sea militarily. The Chinese always reason with what De Gaulle called the "two caps", i.e. the civilian and the military one, which must always be kept together.
Certainly, the peaceful regaining of Hong Kong is also a breaking point of the current U.S. geopolitics in the region: from the Far East probably to the Middle East, the United States has always thought of a long strategic-military continuity that would encircle Russia and close China in its hardly controllable terrestrial mainland.
Hence China's full control of regional seas will no longer enable the Russian Federation to depart from the project hegemonised by China, the New Silk Road, while the "small silk road" already planned by Russia, mainly with Japanese but also U.S. capital, will be either integrated into the Chinese one or destroyed.
Finally, as already mentioned, China wants to speed up the process to separate Taiwan from the Japanese and North-American military "umbrella" protecting it.
Here we need to carefully examine the relationship between "Xi Jinping's policy line" and the 1998 theory of unrestricted warfare.
China, which is aware of not yet being clearly superior in terms of "conventional" or traditional warfare, even if technologically advanced, must absolutely win its total war, its new unrestricted warfare.
Hence another reversal of the Cold War theorem: while, during the whole conventional phase of the Cold War, China depended on Russia for military technology, currently it is Russia that depends on China for orders and financing-purchases – although with its own often excellent and innovative war technology.
Hence if China, which has also acquired – both legally and in other ways – excellent Western, and not only post-Soviet military technology, wants to wage war – even regionally and indirectly – against the United States, it must necessarily do so in time, before the United States rising up to China's technological-doctrinal challenge, with the weapons it would like to have and has not yet, instead of those it already has.
Furthermore a war game conducted by the RAND Corporation in early March 2020, demonstrated that, in an armed conflict, the United States would lose both against China and the Russian Federation, obviously considered separately.
As also the U.S. analysts maintain, on the neo-technological – and hence also doctrinal level – the United States lags behind China with regard to strategic and missile precision weapons, hypersonic systems and guidance systems for all theatre ballistic weapons. While the United States is still superior in tactical weapons and in conventional medium-high technology weapons.
The United States, too, has suffered the conceptual impasse of the "Cold War".
Also the F35 missile could be an excellent weapon for air supremacy, but – as a U.S. analyst said – it could be bombed to the ground by China or Russia.
Other always accurate and updated war games, conducted by U.S. analysts, show that the United States would be clearly defeated even in the South Pacific, or by Russia in the Baltic, but certainly China would win in a regional clash to take Taiwan, while both Russia and China are working on the new anti-access/denial area weapons (A2A) quite successfully.
Meanwhile, President Xi Jinping has shifted his strategic interest from the ground forces of the People's Liberation Army (PLA) to the PLA's Navy and then to the Air Force, but especially to the Strategic Missile Force and the more recent Strategic Support Force.
Today there is still a window of opportunity, which will last until the end of 2020, so that China can neutralize the U.S. fleet more than a hundred nautical miles from its coast and from the coast of Hong Kong, Macao and Singapore, as well as neutralize the U.S. missile systems both in Guam and Japan and in the small islands of the South Pacific.
Here is the strategic pendant of China's choice on Hong Kong's internal security.
Taiwan could also be the operation that makes the war escalate up to its nuclear level, but it is not said that the Chinese supremacy, still viable in a clash with the United States, decides to get to that point, although, probably, it will strike first and, hence, harder. But it will try to stop operations before the U.S. decision to go for the nuclear blow.
Nor should we forget the regional war that China waged with India precisely in May 2020, in the area of Lake Pangong Tso and the Galwan Valley, with a quick peace negotiation for controlling Ladakh, a border area still disputed by China, as well as an always very fast operation of the Chinese Forces in the north of Sikkim, again at the beginning of May 2020.
We do not know yet whether all future Chinese operations will be lightning ones.
Hence we need to place the Hong Kong issue within this line of thinking.