Expanding regional rivalries: Saudi Arabia and Iran battle it out in Azerbaijan
It's the pot calling the kettle black. As Saudi Arabia accuses Iran of seeking to encircle it with its support for Houthi rebels in Yemen as well as Qatar, the kingdom and the Islamic republic are extending their bitter rivalry beyond the Middle East into the Caucasus.
The two countries' latest battleground is oil-rich Azerbaijan, an authoritarian, majority Shia Muslim but secular former Soviet republic on Iran's northern border with a substantial ethnic population in Iran itself. Recent Saudi overtures came amid reports that Azerbaijan' s security services had warned the government about Iran's growing influence in the country.
The report suggested that an informal lifting in 2013 of a ban on preaching by Islamic scholars linked to Iran that had been quietly imposed in a bid to stem the flow of Azerbaijani Sunni Muslims joining the Islamic State in Syria and Iraq had enabled the Islamic republic to make inroads.
"Iran's religious activities have become particularly successful," said Azerbaijani journalist Kenan Rovshanoglu in a study of religious freedom in the country.
Published by Turan, an independent news agency, the study noted that 22 of Azerbaijan's 150 madrassas or religious seminaries were controlled by Iran.
Iran and Azerbaijan have long tiptoed around each other with both countries concerned that the other could use its religious and/or ethnic affinities to stir trouble. Azeri speakers account for at least a quarter of Iran's population.
Azerbaijan is, for its part, worried about Iran's close ties with Armenia. Azerbaijan and Armenia are locked into a decades-long conflict over Nagorno-Karabakh, a disputed Armenian enclave in Azerbaijan.
Iranian concerns about Azeri nationalism were fuelled when supporters of Tractor Sazi FC, a top club in Tabriz, the capital of the Iranian province of East Azerbaijan, that is a symbol of Iranian Azeri identity, chanted Azeri nationalist slogans three years ago during protests against the government's environmental policy and alleged anti-Azeri corruption in soccer .
Azar News, leaked in 2015 a letter allegedly written by Brigadier-General Gholam-Asgar  Karimian, the club's former chairman, detailing how Traktor Sazi could be used to unite Azeris against what the general termed "racist and separatist groups."
Azar is operated by the National Resistance Organization of Azerbaijan (NROA), a coalition of opposition forces dominated by the Mujahedeen-e-Khalq, a group that enjoys Saudi support but was tainted when it moved its operations in 1986 to Iraq at a time that Iraq was at war with Iran.
The letter said the groups were campaigning for a "study the mother tongue day." It suggested that the mother tongue referred to was Talysh, a dying northwest Iranian language that is still spoken by at most a million people in the Iranian provinces of Gilan and Ardabil and southern Azerbaijan. The letter implied that the groups General Karimian was concerned included Azeri separatists.
The letter appeared to advocate measures to weaken the separatists by combatting widespread racist attitudes towards Azeris and improving services in East Azerbaijan. Racial attitudes towards Azeris is something Traktor Sazi knows a lot about.
"Wherever Tractor goes, fans of the opposing club chant insulting slogans. They imitate the sound of donkeys, because Azerbaijanis are historically derided as stupid and stubborn. I remember incidents going back to the time that I was a teenager," said a long-standing observer of Iranian soccer.
Discussing Azerbaijani policy towards Iran, Elkhan Sahinoglu, head of the Center for Applied Politics at Baku's Western Caspian University, noted that Azerbaijan had no intention of interfering in Iran's domestic affairs, but could not "disregard the future of the Azeris who reside in Iran."
Iran's Islamic Revolution Guards Corp said in November that it had "dismantled a terrorist team" in East Azerbaijan that was "affiliated with global arrogance," a reference to the United States, and its allies, including Saudi Arabia. The announcement came weeks after Iran said that it had eliminated an armed group in a frontier area of the province of West Azerbaijan that borders on Iraq, Azerbaijan and Turkey and is home to Azeris as well as Kurds.
Columnist Huda al-Husseini highlighted Saudi interest in Azerbaijan in a recent column on Al Arabiya, the television network owned by Middle East Broadcasting (MBC) in which the government reportedly obtained a majority share as a result of Crown Prince Mohammed bin Salman's recent asset and power purge packaged as a campaign against corruption.
In an article entitled 'Will Iran turn Azerbaijan into another Iraq?', Ms. Al-Husseini, quoting an anti-Iranian Iraqi author, Raghd Abdel Rida al-Jaberi, asserted that Azerbaijan feared that it would follow in the footsteps of Iraq where Iran allegedly had destroyed the Iraqi military and turned Iraqis into slaves who had been convinced "that washing and rubbing the feet of Iranians who are heading to visit (Imam) Hussain's tomb brings them closer to heaven no matter what they do afterwards."
In a media environment that appears to be pre-occupied with supporting the government's often sectarian-tinted, anti-Iran policy rather than reporting facts, Ms. Al-Husseini suggested that Azerbaijan President Ilham Aliyev's recent attendance of a cultural festival in the kingdom at King Salman's invitation was part of an effort to resist Iranian encroachment.
Military delegations from the two countries earlier this month discussed closer military cooperation including holding joint military exercises "as well as a number of other issues of mutual interest," according to Azerbaijani media.
Azerbaijan has also over the years built close military ties to Israel, which like Saudi Arabia, is staunchly opposed to Iran. Israel and Azerbaijan discussed, prior to the 2015 international agreement that curtailed Iran's nuclear program, using Azerbaijani airbases had it opted for taking out the Islamic republic's nuclear facilities. The agreement put an end to talk about a military strike.
The bottom line is that if Iran is seeking to encircle Saudi Arabia, Saudi Arabia and Israel are trying to encircle Iran. The mirror image of Saudi Arabia's belief that Iraq is Iran's model for Azerbaijan is an Iranian suggestion that Lebanon is Israel's model.
"Tel Aviv wants to Lebanonize (Azerbaijan) under a 'new periphery doctrine.' This means that Tel Aviv intends to create a new periphery region and encircle Iran through its presence in the (Iraqi) Kurdistan Region and Azerbaijan," said Iranian analyst Salar Seifoddini. Mr. Seifoddini was referring to Israel's policy of periphery that seeks to forge relations with those bordering on Israel's enemies.
Monument Dispute in South Caucasus: Why Should It Be Given More Attention?
Authors: Farid Shafiyev & Vasif Huseynov*
The global protest movement calling for the permanent removal of memorials that reinforce dangerous or discriminatory ideologies, such as Nazism or racism, express important messages that are, unfortunately, frequently ignored or disregarded. The advocates of the movement rightly argue that memorials are more than historical artefacts: they glorify the past, commemorate a questionable historical figure or policy, send misguided messages about the present and are intended to shape ideas and outlooks. In a nutshell, these types of monuments say how the present and future should look like.
Those monuments that are built as memorials to controversial historical figures, such as the colonialist leaders who played key roles in the enslaving or killing of thousands of people or to Confederacy figures in the United States, "are making their own political statements and promoting a distorted and often whitewashed version of the past."Commemoration of the people who have committed reprehensible crimes should, thus, be condemned, despite possible counterarguments about their historical context.
Disputes about monuments to question able historical actors are not new to the South Caucasus, a region inflicted with violent ethno-territorial conflicts and military clashes. However, the recent verbal battle between the leaders of Azerbaijan and Armenia at the summit of the Commonwealth of Independent States (CIS) in Turkmenistan's capital on October 11 has reignited the issue and brought it to the forefront of regional media over the past weeks.
One of the documents adopted at the summit related to the celebration of the 75th anniversary of victory in the Second World War. It was an appeal to the CIS and the international community to recognize the decisive role of the USSR in defeating fascism and the inadmissibility of a revision of history and glorification of Nazism
On this occasion, Azerbaijan's President Ilham Aliyev criticized the establishment of a monument to Garegin Nzhdeh, a wartime Nazi collaborator from Armenia, in the centre of the capital city, Yerevan. In response, Armenian Prime Minister Nikol Pashinyan did not shy away from defending Nzhdeh, who had also founded a supremacist ideology called Tseghakronism (the combination of two Armenian words for "race" and "religion") in the early 1930s.
Pashinyan praised Nzhdeh's role in the fight against Turkey and Azerbaijan in the context of Armenian nationalist history, disregarding his involvement as the commander of the Armenian Legion of the SS in the extermination of more than 20 thousand people, mostly civilians, and in the massacres against the Azerbaijanis in the Caucasus.
President Aliyev is neither the first nor the only person to have criticized Armenia's glorification of Nazi collaborators. In February 2018, a senior Russian lawmaker wrote an article for the newspaper Nezavisimaya Gazeta headlined "The Return of Nazism from the Baltics to Armenia," condemning Armenia's heroization of the "Third Reich collaborationist Garegin Nzhdeh". A similar position has been voiced by Russia's Ministry of Foreign Affairs.
For Holocaust scholar Dr. Efraim Zuroff, the building of the Nzhdeh monument is "an unfortunate mistake and is an insult to the victims of the Nazis and all those who fought against the Nazis".
Not only did the government build a statue to Nzhdeh, they also gave his name to a village in Armenia's southern Syunik province and to an avenue, a large square and a nearby metro station in Yerevan. Thus, he has become an extensively celebrated national hero in the country.
Unfortunately, he is not the only controversial historical figure in Armenia's past whose hazardous legacy is commemorated and propagated by the country's leaders in a way that sends a dangerous message to the society amid growing right-wing populist tendencies in official policymaking. Most prominently, the members of ASALA, an Armenian association that targeted and murdered Turkish diplomats around the world and, as such, arerecognized by many countries (including the United States of America) as a terrorist organization, are honoured as national heroes in the country.
Monte Melkonian, one of the leading figures of ASALA, is glorified by Armenians for having killed Turkish diplomats and for playing a leading role in Armenia's war against Azerbaijan. Since Armenia gained independence in the early 1990s, statues have been built in his honour, his name has been given to educational institutions, and a foundation has been named after him. In the cemetery where he is buried, there is a memorial built in honour of ASALA. In 2014, in a live broadcast, another ASALA memorial was unveiled in the Armenian city of Vanadzor with the participation of the priests of the Armenian Apostolic Church and the national church of Armenia.
One of the most recent monuments to a war criminal was erected this year in the Armenian-dominated region of Samtkhe-Javakheti in Georgia. On January 20, the day the Azerbaijani people mourn the victims of a massacre committed by Soviet troops in Baku in 1990, Armenia ceremoniously opened a monument to Mikhail Avagyan, an Armenian military officer who took part in the extermination of hundreds of people in Khojaly village in Azerbaijan in 1992, the largest massacre committed during the conflict according the Human Rights Watch.
Taking into account ongoing conflicts, the erection of statues of "national heroes" which, by international standards, fall into the category of 'war criminals", undermines the efforts promoted by the OSCE Minsk Group co-chairs "to prepare the populations for peace", an initiative which deals with the resolution of the Armenian-Azerbaijani conflict and, in general, the international efforts for promoting reconciliation in the region. On the other hand, and more dangerously, these types of monuments justify and legitimize terrorist tactics in the pursuit of alleged national causes and encourage the next generation to follow suit.
Ostensibly, the memorials and statues to terrorists and Nazi collaborators do not revive the past in a neutral way; on the contrary, they honour a specific vision of the attitude of society toward the past and shape the collective memory in an unproductive way.
The removal of these memorials from Armenia, following the example of the removal of statutes to colonialist leaders around the world and Confederate figures in the United States, is necessary to give due respect to thousands of victims. It would also be a good starting point for reconciliation between Armenia and its neighbours, makingan important contribution to the settlement of the violent conflicts in the region.
* Dr. Vasif Huseynov is a senior research fellow at the AIR Center and Adjunct Lecturer at Khazar University, Azerbaijan.
Who really defends the Baltic States?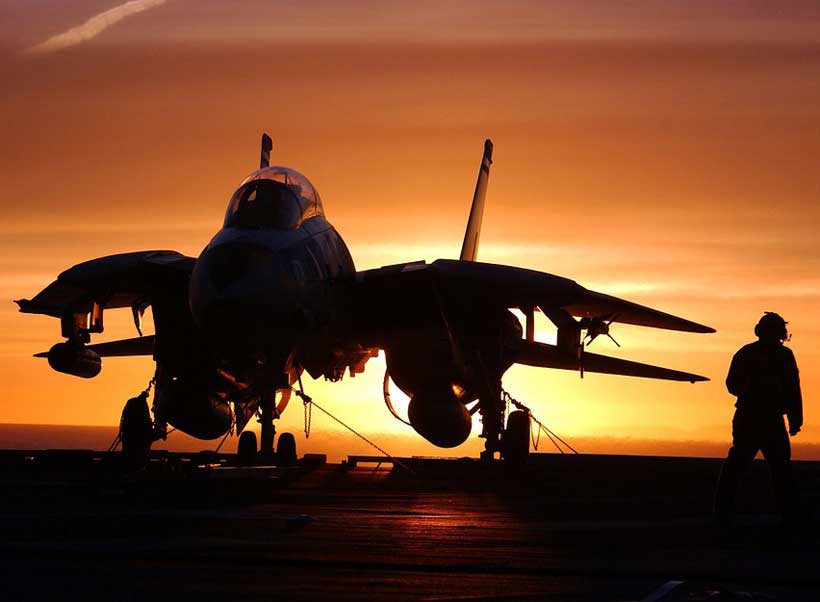 About 500 U.S. troops arrived in Lithuania in October. This news is widely discussed all over the Baltic States and Europe. The issue of permanent NATO presence in Lithuania, Latvia and Estonia has been discussed for a decade. There is still no legal basis for this step, but NATO and Baltic authorities found the possibility to deploy troops on a long-term basis. The justification for such long deployment becomes participating in military exercises that take place almost continuously on the territory of the Baltic countries.
The U.S. armed forces are among the most powerful in the world. American soldiers participated in numerous wars, operations, missions and exercises. In the U.S. military persons have a lot of preferences and substantial allowances. The occupation of a military person attracts a lot of young men, even those who have criminal records. Unfortunately, the need of military personnel enforces the authorities to turn a blind eye to the criminal history of applicants.
Though some types of criminal activity are clearly disqualifying; other cases require a waiver, wherein the each service examines the circumstances surrounding the violation and makes a determination on qualification. Applicants require a waiver for enlistment.
Applicants with six or more minor traffic offenses, where the fine was $100 or more per offense are required to obtain a waiver.
Applicants who have three or more civil conviction or other adverse dispositions for minor non-traffic offenses are required to obtain a waiver.
Felonies are the most arguable of recruitment offenses.
The problem is the U.S. Armed Forces utilize their own definitions of what constitutes, for example, a felony. Examples of felony offenses include aggravated assault, arson, burglary, manslaughter, robbery, and narcotics possession. Many states allow a felony conviction to be expunged and reduced to a misdemeanor.
All military branches consider felony as a disqualification, but they do make some exceptions. In recent years, it appears that the US Army has issued more waivers when we talk about percentages. Bad conduct and drug waivers in the US Army accounted for 19% of waivers issued in 2016, 25% in 2017, and over 30% in the first half of 2018.
Thus, if a person receives a waiver for such cases of antisocial behavior he could be enlisted regardless of his or her criminal records.
When the authorities of the Baltic States allow U.S. troops to deploy on the national territory, they even cannot imagine the possible consequences. Locals can face alcoholics, traffic offenders, brawlers and other criminals in the U.S. uniform, who even cannot be judged by national courts. And it's a very complicated question if foreign criminals are worthy of being called defenders of the Baltic States.
Dilemma for the Baltic States: Prosperity or defense
The Jamestown Foundation, an influential US think tank, published a report in October – "How to defend the Baltic States" written by R.D. Hooker, Jr.
The report examines NATO capability to defend its eastern flank – the Baltic States.
It contains harsh criticisms towards the Baltic States which do less than they can to strengthen their security. It is stated that"stronger NATO ground forces in the Baltics do not seem politically feasible for now. The remaining option is to rely on host nation solutions."
The author admits that this approach will require significant security assistance to the Baltic States and strong support from key allies, but the Balts themselves must first step up. He insists that "although small in population and GDP, they are capable of much more than they are doing now. With a combined population of some 6 million, only 22,000 citizens are under arms. Most are contract soldiers who serve short tours of duty, although Lithuania has recently reintroduced nine-month limited conscription. Thirty thousand indifferently trained and equipped reservists are also on the books."
According to the report, the Baltic States can do much more to increase their own defense potential.
The last decade the Balts did their best to convince allies of the need for money. And it should be said that they have already got huge financial assistance. Nevertheless, American experts consider attempts to improve military capabilities by themselves as insufficient.
The more so, the threats have become even stronger. The Baltic States still need more money. The way out is to attract money from the U.S. and EU and NATO partners. The author considers an opportunity to ask for some security assistance from wealthier EU and NATO allies like Germany.
In other words, the U.S. experts insist on strengthening the Baltic States defence by using all possible means: both at their own expense and by attracting other sources of financing.
It should be said that this particular report strongly recommends further increase in defence spending without taking into consideration the difficult social situation in these countries. It is clear that the Baltic States are interesting to the U.S. first of all because of their geographical position which allows the U.S. to use Latvia, Lithuania and Estonia to deter possible Russian aggression. To their mind all energies should be directed to deter the U.S. adversary – Russia. And last of all the U.S. experts think about well-being of the Baltic population.
In case NATO and the European Union continue to actively help to strengthen the military defence of the Baltic States, it is logical to assume that the assistance of the European Union on social projects in these countries will be significantly reduced. In some fields this would be even a social "disaster" for them.
The question arises if the Baltic States are ready to develop themselves only in one direction – as military strong countries? Is it really a guarantee of prosperity?