Expanding regional rivalries: Saudi Arabia and Iran battle it out in Azerbaijan
It's the pot calling the kettle black. As Saudi Arabia accuses Iran of seeking to encircle it with its support for Houthi rebels in Yemen as well as Qatar, the kingdom and the Islamic republic are extending their bitter rivalry beyond the Middle East into the Caucasus.
The two countries' latest battleground is oil-rich Azerbaijan, an authoritarian, majority Shia Muslim but secular former Soviet republic on Iran's northern border with a substantial ethnic population in Iran itself. Recent Saudi overtures came amid reports that Azerbaijan' s security services had warned the government about Iran's growing influence in the country.
The report suggested that an informal lifting in 2013 of a ban on preaching by Islamic scholars linked to Iran that had been quietly imposed in a bid to stem the flow of Azerbaijani Sunni Muslims joining the Islamic State in Syria and Iraq had enabled the Islamic republic to make inroads.
"Iran's religious activities have become particularly successful," said Azerbaijani journalist Kenan Rovshanoglu in a study of religious freedom in the country.
Published by Turan, an independent news agency, the study noted that 22 of Azerbaijan's 150 madrassas or religious seminaries were controlled by Iran.
Iran and Azerbaijan have long tiptoed around each other with both countries concerned that the other could use its religious and/or ethnic affinities to stir trouble. Azeri speakers account for at least a quarter of Iran's population.
Azerbaijan is, for its part, worried about Iran's close ties with Armenia. Azerbaijan and Armenia are locked into a decades-long conflict over Nagorno-Karabakh, a disputed Armenian enclave in Azerbaijan.
Iranian concerns about Azeri nationalism were fuelled when supporters of Tractor Sazi FC, a top club in Tabriz, the capital of the Iranian province of East Azerbaijan, that is a symbol of Iranian Azeri identity, chanted Azeri nationalist slogans three years ago during protests against the government's environmental policy and alleged anti-Azeri corruption in soccer .
Azar News, leaked in 2015 a letter allegedly written by Brigadier-General Gholam-Asgar  Karimian, the club's former chairman, detailing how Traktor Sazi could be used to unite Azeris against what the general termed "racist and separatist groups."
Azar is operated by the National Resistance Organization of Azerbaijan (NROA), a coalition of opposition forces dominated by the Mujahedeen-e-Khalq, a group that enjoys Saudi support but was tainted when it moved its operations in 1986 to Iraq at a time that Iraq was at war with Iran.
The letter said the groups were campaigning for a "study the mother tongue day." It suggested that the mother tongue referred to was Talysh, a dying northwest Iranian language that is still spoken by at most a million people in the Iranian provinces of Gilan and Ardabil and southern Azerbaijan. The letter implied that the groups General Karimian was concerned included Azeri separatists.
The letter appeared to advocate measures to weaken the separatists by combatting widespread racist attitudes towards Azeris and improving services in East Azerbaijan. Racial attitudes towards Azeris is something Traktor Sazi knows a lot about.
"Wherever Tractor goes, fans of the opposing club chant insulting slogans. They imitate the sound of donkeys, because Azerbaijanis are historically derided as stupid and stubborn. I remember incidents going back to the time that I was a teenager," said a long-standing observer of Iranian soccer.
Discussing Azerbaijani policy towards Iran, Elkhan Sahinoglu, head of the Center for Applied Politics at Baku's Western Caspian University, noted that Azerbaijan had no intention of interfering in Iran's domestic affairs, but could not "disregard the future of the Azeris who reside in Iran."
Iran's Islamic Revolution Guards Corp said in November that it had "dismantled a terrorist team" in East Azerbaijan that was "affiliated with global arrogance," a reference to the United States, and its allies, including Saudi Arabia. The announcement came weeks after Iran said that it had eliminated an armed group in a frontier area of the province of West Azerbaijan that borders on Iraq, Azerbaijan and Turkey and is home to Azeris as well as Kurds.
Columnist Huda al-Husseini highlighted Saudi interest in Azerbaijan in a recent column on Al Arabiya, the television network owned by Middle East Broadcasting (MBC) in which the government reportedly obtained a majority share as a result of Crown Prince Mohammed bin Salman's recent asset and power purge packaged as a campaign against corruption.
In an article entitled 'Will Iran turn Azerbaijan into another Iraq?', Ms. Al-Husseini, quoting an anti-Iranian Iraqi author, Raghd Abdel Rida al-Jaberi, asserted that Azerbaijan feared that it would follow in the footsteps of Iraq where Iran allegedly had destroyed the Iraqi military and turned Iraqis into slaves who had been convinced "that washing and rubbing the feet of Iranians who are heading to visit (Imam) Hussain's tomb brings them closer to heaven no matter what they do afterwards."
In a media environment that appears to be pre-occupied with supporting the government's often sectarian-tinted, anti-Iran policy rather than reporting facts, Ms. Al-Husseini suggested that Azerbaijan President Ilham Aliyev's recent attendance of a cultural festival in the kingdom at King Salman's invitation was part of an effort to resist Iranian encroachment.
Military delegations from the two countries earlier this month discussed closer military cooperation including holding joint military exercises "as well as a number of other issues of mutual interest," according to Azerbaijani media.
Azerbaijan has also over the years built close military ties to Israel, which like Saudi Arabia, is staunchly opposed to Iran. Israel and Azerbaijan discussed, prior to the 2015 international agreement that curtailed Iran's nuclear program, using Azerbaijani airbases had it opted for taking out the Islamic republic's nuclear facilities. The agreement put an end to talk about a military strike.
The bottom line is that if Iran is seeking to encircle Saudi Arabia, Saudi Arabia and Israel are trying to encircle Iran. The mirror image of Saudi Arabia's belief that Iraq is Iran's model for Azerbaijan is an Iranian suggestion that Lebanon is Israel's model.
"Tel Aviv wants to Lebanonize (Azerbaijan) under a 'new periphery doctrine.' This means that Tel Aviv intends to create a new periphery region and encircle Iran through its presence in the (Iraqi) Kurdistan Region and Azerbaijan," said Iranian analyst Salar Seifoddini. Mr. Seifoddini was referring to Israel's policy of periphery that seeks to forge relations with those bordering on Israel's enemies.
Another government but the same problem in Latvia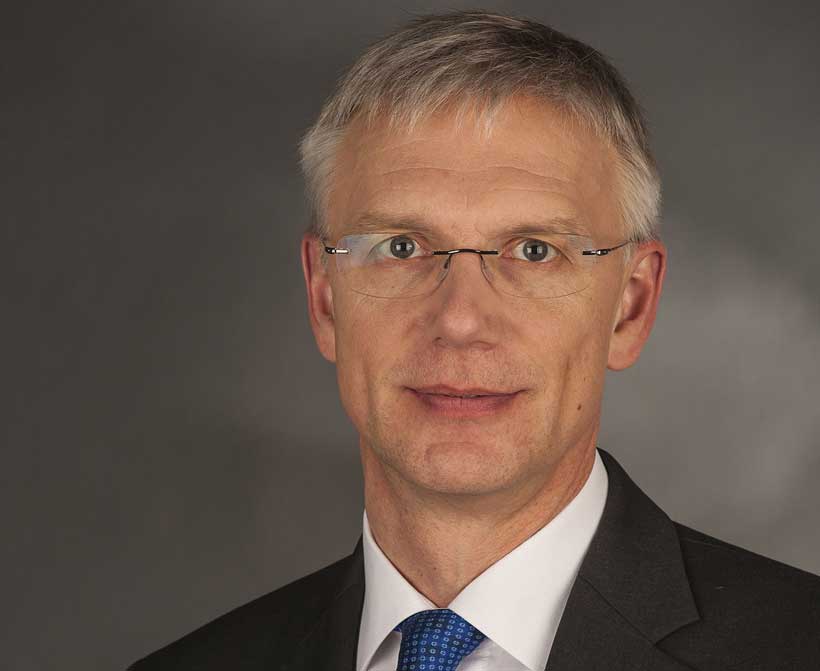 Latvia is on the brink of a social explosion. Latvian Prime Minister Krišjānis Kariņš's statement cold serve as the impetus to it. In an interview with LNT's programme 900 sekundes last week he said that "Latvia is currently unable to significantly raise the wages of teachers, because it would require either increasing the budget deficit or higher taxes." This statement was made despite all promises to teachers made by the previous government. The head of the government cynically reminded that compared to other countries, Latvia has too many teachers per its number of pupils.
In the morning of Wednesday, February 13, he told that the promise by his fellow party member, ex-Minister of Education and Science, Kārlis Šadurskis, had been made in relation to school reform. The increase included in the Latvian state budget of 2019 had actually been an effort to avoid the reduction of the size of teacher salaries, the PM explained. Thus he insisted that there were no plans to increase salaries, just to keep them at the same level. To all appearances school reform will raise questions. The government is not going to fire teachers directly, it plans to reduce the number of schools and as a result teachers will be forced to quit.
According to the news that the Riga City Council is planning to shut down two schools and merge eight, the promises not to cut the number of teachers are forgotten. The new government which only few weeks ago struggled for people trust, does not care about people's loyalty any more.
Such behaviour could be easily regarded by Latvians as betrayal and an insult. So the new government could not even fight the results of short-sighted social policy not to mention the needed fight with the causes of such problems.
According to Statistical Yearbook of Latvia 2018, public and private pre-school education institutions' pedagogical staff (at the beginning of 2017 school year) in the public sector counts 10 633 persons. These professionals monthly earn about 800 euro.
Is it a big problem to find the source of financing such vulnerable sphere as education?
That's for sure, people, who are near our children, give knowledge, spend a lot of time with them, who are responsible for Latvian future should not make ends meet.
For instance, government does not make any difficulties for the realization of ambitious military projects. It has become known that from 2018 to 2021, Latvia plans to invest about €50 million annually into military infrastructure, the ministry of National Defence said January 25, reports LETA. The bulk of the funds will go to the Ādaži military base.
€50 million annually would be a substantial help to Latvian teachers! Unfortunately, teachers are not so important for the country image, so they will continue not to live, but to exist.
Expansion of Georgia's Black Sea Ports: Modus Vivendi for Georgia
Over the past several months, a whole range of actions has taken place to expand all of Georgia's existing and future Black Sea ports. These moves, in their entirety, could have geopolitical significance on at least the regional level as it will help further connect the country to the world maritime routes, increase the country's transit potential and also enhance its position when it comes to China's multi-billion Belt and Road Initiative (BRI).
Several weeks ago, the European Union decided to financially support the Anaklia Deep Sea Port. In a document published by the European Commission regarding the development of the 'Trans-European Transport Network', it is stated that 233 mln Euros have been allocated for financing the 2nd phase of the Anaklia Deep Sea Port. It is also noted in the project that hundreds of millions of Euros have been assigned for the construction of the rail lines and highways throughout Georgia which will lead to the Anaklia Deep Sea Port. Moreover, the German Development Bank (DEG) together with the Dutch development bank have also decided to invest in Anaklia.
Further south, in Poti, a decision was made to construct a multimodal transit terminal. The facility will have modern equipment able to store up to 60,000 tons of fertilizer. Wondernet Express, the international logistics company behind the project, will invest $20 million in the project.
International port operator APM Terminals, along with Poti New Terminals Consortium, have submitted a conceptual design for the expansion of the APM Terminals' Poti Sea Port. The project entails a 14.5-meter water depth at the 700-meter quay wall and 25 hectares of land for the bulk operation yard and covered storage facilities for various cargo types, including grain, ore, and minerals.
The US Overseas Private Investment Corporation (OPIC) has issued a loan of $50 million to Pace Group to develop a multi-functional marine terminal in Georgia's Black Sea port of Poti, aimed at expanding its operational capacities.
In Batumi, it was agreed that the expansion of the port will take place with the construction of an additional terminal.
It was even announced by the Minister of Economy and Sustainable Development Giorgi Kobulia that the discussion of a ferry line between Georgia and the EU has been renewed.
Overall, these decisions show that there is a certain progress being made on Georgia's Black Sea ports development and their inclusion in the world maritime network. This global financing from Europe to the US also shows how these geopolitical players regard the South Caucasus and Georgia in particular. One could surmise that the geopolitical projection of those global companies is based upon the idea that the situation in Georgia will remain stable and that Georgian-Russian relations are unlikely to take a confrontational course (at least from the mid-term perspective).
But this expansion of Georgia's sea port infrastructure could also lead to increased interest from China in the Georgian transit corridor. I argued in a previous article for GEORGIA TODAY that, although Georgia does not figure in China's BRI, the Chinese project is an evolving one. I suggested in the same article that over time, new corridors would appear; that the BRI, rather than being a static initiative, is in fact a model which will constantly adjust to rising opportunities.
It might be suggested that a more developed infrastructure will eventually draw the Chinese to Georgia's Black Sea ports. The above-mentioned developments at Anaklia, Poti and Batumi can be considered the first stage in this process.
Taking a global perspective of these economic developments, I will argue that one of the scenarios in which Georgia and all the neighboring countries will reap benefits, is when as many world actors as possible have stakes in the Georgian economic corridor. It would be a certain modus vivendi for Georgia's future development.
Analysts often argue that there is a solely military solution to Georgia's problem with Russia. However, it is suggested here that yet another, and probably more accurate, solution to the Georgian dilemma for everyone (including the Russians) would be a Georgia where every great player has economic interests and is forced to upkeep the geopolitical security in the country for those very interests.
Author's note: First published in Georgia Times
Trump buys Lithuania, EU cannot stop it
The US President Donald Trump is no doubt a successful businessman who rules his country as if it is a huge enterprise. And this kind of management, to his mind, should lead to success. And very often it really works. As a wise leader he uses different tools to reach his goals. Thus, the most cunning one, which the US exploits in Europe – is indirect influence on the EU countries to gain the desired aim. The EU just becomes a tool in "capable hands" of the US.
Let us give the simple example. Last week the Ministry of National Defence of Lithuania announced that the Lithuanian Air Force Base in Šiauliai would get de-icing equipment for the aircraft. It would be acquired according to an agreement signed by the Ministry of National Defence and the AF Security Assistance and Cooperation Directorate (AFSACD) on behalf of the Government of the United States of America.
It is known that the new equipment is capable of removing ice from aircraft at the necessary height which allows the Šiauliai Air Base to support bigger aircraft of the Alliance, such as C-17 – one of the largest transport aircraft capable of moving a large number of soldiers and large amounts of cargo.
It is said that "the procurement for the Lithuanian Air Force Base will fill a critical capability gap and allow the Base personnel to carry out cold weather operations, as well as support the NATO Air Policing Mission. The equipment will also be used for providing servicing for the aircraft of the NATO enhanced Forward Presence Battalion Battle Group-contributing countries and other NATO allies at the Air Base."
But according to data, only three C-17s belongs to NATO. The US, in its turn, has 222 C-17s in service as of Jan. 2018. Among EU member states the only country that has C-17A ERs is the United Kingdom with 8 C-17A ERs in use. But The United Kingdom is in the process of leaving the organization. So, it is logical to assume that the most interested country in deploying C-17 in Lithuania is the US, not the EU or even NATO. And of course Lithuania cannot even dream of having such planes.
The second issue which is even more important is the fact that the agreement of approximate value of USD 1.03 million is financed from the European Security Assistance Fund (ESAF). Lithuania is not able to share the burden.
So, nothing depends on Lithuania in this issue. It only gives permission.
In the recent years Lithuania's procurement from the US has grown significantly. The ministry of National Defence is currently in negotiations with the US department of Defence for procuring JLTV all-terrain vehicles.
Unfortunately, being a member of the EU, Lithuania so hardly depends on the US in military and security spheres that it often mixes up its real needs, responsibilities to the EU with the US interests in the region. Such approach could seriously complicate the relations with neighbouring Russia and Belarus which Lithuania borders. These two countries are interested in Lithuania as an economic partner. But if Lithuania will pose military threat to them, deploying US military equipment, these states could terminate any economic cooperation.
Is it a cooperation or manipulation and who will benefit?