Economic Warfare and Cognitive Warfare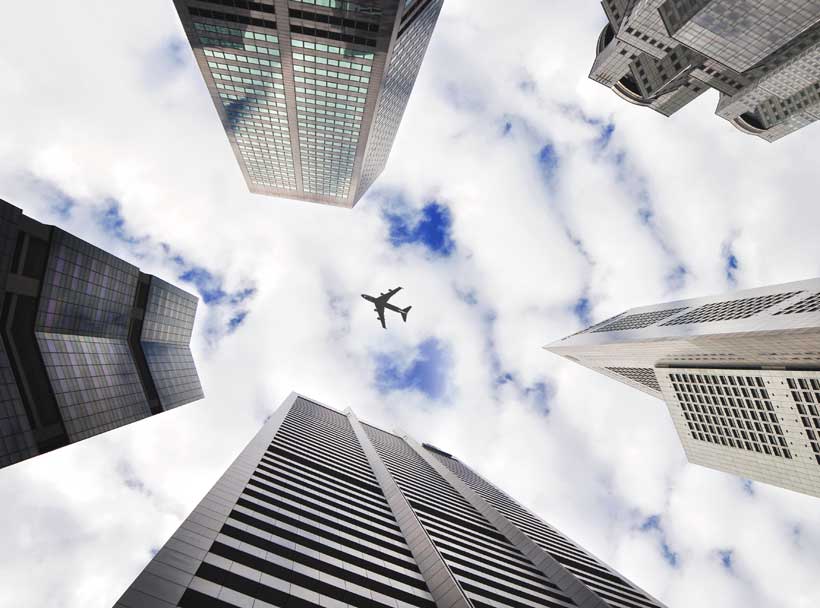 Until not long ago, the Western world lived in the conviction that Liberalism was an end in itself, however, the new context of globalization suggests that political economics once again makes more sense, given that power relations in the economic sphere can no longer be ignored and  the idea that world trade is structured on supply and demand appears obsolete.
The world is changing. Situations change, and events and the ways of understanding politics change with them. Instruments change as well: if the aphorism of Clausewitz that war is politics conducted by other means once seemed valid, today we might say that politics (and economics) is war conducted by the means of information.
The threat is no longer limited to what we once thought and conceived in the geographical terms of one superpower attacking another. The threat today is asymmetrical, different, and changes continuously. It travels through the Internet, it is immediate, and above all, it threatens the entire system. It is not aimed at military or political targets but commercial, industrial, scientific, technological, and financial interests instead. This requires intelligence to structure itself around new duties: protect not only the entire system but also the weakest links in the chain of production.
All this requires changes in mentality and in operational processes, as well as continuous updating, especially at a business culture level. Most of all, it requires close interaction between intelligence and the private sector, despite the difficulties this entails.
The crisis we are currently undergoing, together with the industrial and commercial physiognomy characteristic of our era, requires us to consider the idea of "economic warfare" very closely.
It is essentially since the end of the Cold War that the balance of powers has been developed around economic issues: most governments today are no longer interested in occupying territory or dominating other peoples but rather building up technological, industrial and commercial power capable of bringing money and jobs to their own land.
Globalization has transformed competition from "gentle" and "limited" into authentic "economic warfare".
Although this economic challenge reduces the areas available for military warfare, its ultimate goal of accumulating power and well-being is the same.
The national economic intelligence strategies recently adopted by numerous governments assign their private operatives central roles in maintaining security by providing them with information technology infrastructure and the primary asset in the digital age: data.
The step between protecting private economic activities and protecting national economic interests is a short one indeed.
Economic intelligence consists in coordinating a series of activities: collecting and processing information, monitoring competitors, keeping strategic information secret, and capitalizing knowledge for the purpose of controlling and influencing world economic environment. All this makes it a powerful weapon at the nation's disposal.
The main players in economic warfare are:
First and foremost, the world's nations, which remain the most influential regulators on the economic chessboard despite their relative decline in the life of nations and the various restrictions placed over them, such as those imposed by international organizations like the European Union. One important recent change is that now nations must take numerous stakeholders (NGO, international bodies, companies, mass media) into account. At any rate, they uphold the role of arbiter that all the other players only continue to emphasize by regularly imploring their intervention.
The world's companies, which address the new hyper-competitive geo-economic scenario by using strategic information control as a weapon of competitiveness and economic security.
Civil society: the expansion of discussions on social issues regarding company activities (nutrition and well-being, technological progress and risks to public health industry, and the environment, transport and passenger safety, information technology and individual freedom), the mass use and democratization of Internet, and the growing involvement of the legal system in monitoring business operations, all increase the risks of hacking attacks against companies by hackers from civil society.  Including in the public discussion topics such as risks to the environment, sustainable development, socially responsible investment, and corporate social responsibility brings greater importance to the legitimacy of social questions.
The infosphere, which is not a category of physical persons or legal entities but instead a dynamic, that is the aggregate of interventions and messages spread through media and the worldwide web. The infosphere is a particularly insidious instrument similar to an amplifier that continuously jumbles and blends ideas, emotions, and impulses emitted by an infinite number of people without any real dominant subject and exerts a determinant influence – positive or negative as occurs – on individuals and organizations. When launched in the infosphere, a simple statement has the power to trigger ferocious argument, harsh political reaction, media crises, and damage to company reputations. The infosphere can become a particularly effective weapon of destabilization. We must never forget that a brand's image and reputation are strategic components of the capital of a company that can affect its commercial and financial activities.
Which forms does economic warfare take?
Economic warfare is often confused with economic espionage, which despite being used as one of economic warfare's weapons is hard to define both because the companies victimized are reluctant to publicize its incursion and because it is hard to circumscribe in juridical terms and therefore difficult to report.
A more commonly practiced form of economic warfare is the purchasing of companies. This may lead to authentic forms of surrounding the industries in any given territory through operations that reflect motivations of financial, economic and technological nature all at the same time.
Yet another form of economic warfare, which is both particularly widespread and insidious, is lobbying; in other words, an influencing strategy aimed directly at public decision-makers assigned to the drafting of regulations. Our nations are particularly plagued by the proliferation of regulations and one strategically important aspect of lobbying is attending and altering the process of creating, interpreting and/or applying regulations and legislative measures and directly or indirectly influencing public powers in every intervention or decision. International trade is largely based on influence, and therefore gaining closer access to decision-making centers has become an obligatory part of commercial competition.
All the practices above are included in influence strategy: influential communication is also the hardest to identify and oppose because it is perfectly legal. "Information war" is based on the following few simple principles that can wreck havoc when marshaled together:
moral argument, that is the possibility to induce a crisis on the basis of an ethical reasoning;
offending political correctness by disrupting the day's cultural and psychological patterns;
choosing targets, in the sense that the weaker the legitimacy of the adversary's capital, the more the information attack will provoke escalation in the media;
the degree of celebrity of the players;
the criterion of appropriateness or resonance of the environment.
The upheaval of the Western economies' competitive system is not just a passing thing. A growing number of powers (China, India, Brazil, Turkey, Iran, Russia) is conditioning the rapid shift in international competition. More often than not, the choice of winning dominance in foreign markets prevails over restructuring the nation's own domestic markets. This demonstrates the extent to which a power strategy can make a decisive difference in the context of economic competition. These new players in international competition hold a different view of the dialectic between power and market, the latter being seen as the primary means to the increment of power. This vision revives the basic principles of political economics, according to which the market is the only path to power and not the other way around that has been demonstrated in numerous cases (such as Russia's Vladimir Putin's use of energy resources for coercive bargaining and blackmail in 2009) and illustrates the limits  of the interpretative models of liberal economists whose analyses were focused on the effects of deregulation, mergers, or financial speculation involving gas prices, but fell short of the possible use of gas trade as a weapon.
The process of globalization is irreversible and fairly independent of what governments do.  Globalization is one thing, but the ideology of a global free market that may produce a higher growth rate than any other system but gives no importance to how such growth is distributed is another. The argument that the highest capitalistic growth distributes resources in the best possible way, in fact, was never very convincing. Even Adam Smith thought that there were certain things the market could not do and should not do.
Historically speaking, the balanced evolution of world industry was created not by liberalism but by its opposite. The United States and Germany both became industrial powers in the 19th century because they protected their industries until they were able to compete against the dominant economy of the day: Great Britain. Neo-classical economic theories are now in disfavor because the system has come to be disrupted by scarce control over international financial flows and investment procedures.
Now more than ever, we are witnessing a struggle between the forces of capitalism, which tend to overcome every obstacle, and political forces that operate through nation states and are obliged to regulate these procedures. The laws of capitalist development are simple: maximize expansion, profit, and increase in capital. Governments by nature have different priorities instead, and this generates conflict. Furthermore, the dynamic of the global economy is one that does not ensure the stability of its protagonists.
The nation-state system and the economy system coexist in constant tension and must adapt, but if there were no relative stability among states, the instability of a world organized along the lines of transnational economy would only increase. The real problem is not whether governments can control the international corporations operating inside their borders, but whether they are able to exert global control: when companies and governments clash, the latter must negotiate as if there were another nation seated before them.
Like religions and cultures, globalization is only a simplified answer to today's conflicts and the challenges to security. Globalization has most certainly reduced the importance of military power since the end of the 20th century, whereas security – internal security in particular – has become a global public asset. In the age of information technology, interdependence, and "smart goods over heavy goods", the military force offers less and costs more. Economic, technological, and especially communicative competition is more important and determinant than military strength.
The globalization of information has contributed to changing the nature of warfare by making public opinion decisive. In the short term, geo-information has become more important than geo-economy because its effects are immediate and not always governable. This is also a post-Cold War phenomenon.
In this context, the economy is no longer the mechanism of security as it was during Cold War, but on the contrary, security now serves the economy in creating better conditions for the expansion and protection of globalization. The nature of security depends on the situation prevailing in each nation and varies from one region to another, according to the respective level of globalization.
Consequently, it is the process of globalization that has restored political economics to importance and re-sparked a discussion formerly considered closed, according to which the market is the path to power and not the other way around, as it becomes an instrument of power politics in the globalization of exchange. The accumulation of power through economic expansion is the driving force behind the new emerging nations.
Yet today's economic context must come to terms with new offensive strategies that undermine the industrial basis of the market economy and draw attention to the predatory policies of what may be defined as authentic economic warfare.
It is in this context that all companies, regardless of size, can be said to suffer damage from the absence of an economic security culture that only the use of intelligence, as a tool in analyzing predatory completion, can provide.
Interpreting the notion of national security including also the safeguarding of national interests requires information and security services to be ready to protect big companies or those of strategic significance, which the French refer to as "companies of national strategic importance" or "national champions". These companies often – but not always – have their own information or security organizations that help them survive fiercer and fiercer competition.
In any case, in the field of economic intelligence the rules between the services of the various nations are more flexible, and it is easier to refer to others merely as competitors, neither friend nor enemy. This field is currently in the process of development, and European economic intelligence is still in embryonic phase.
The evolution of the information society has profoundly modified the frame of conflict. In the opinion of American analysts like John Arquilla and David Runfeldt, experts in netwar at Rand Corporation, the nation that wins tomorrow's conflicts will not be the one with the biggest bomb, but the one that tells the best story.
In this sense, Americans have been referring to the key concept of information dominance since 1997. Defined as the control of anything that may be deemed information, this doctrine aspires at the moulding of the world by standardizing international practices and regulations to the American model, with the objective of placing decision-making bodies under control.
These experts note that it is sufficient to observe how American public opinion was mobilized during the invasion of Kuwait by a disinformation process planned at military level, or more precisely, at the level of psychological warfare. Information manipulation processes allow certain facts to be marginalized, and for this reason the domination of information has become a top priority in defining American strategy.
We may consider how the war in Iraq demonstrated the importance that manipulating information has assumed in international relations. The accusations made by G. W. Bush against Saddam Hussein regarding the existence of weapons of mass destruction represent a textbook case in the history of disinformation.
On the other hand, we must be careful of jumping to conclusions about how cognitive warfare is waged: disinformation, or even worse, the manipulation and authentic distortion of information for the purpose of deceiving your adversary or ally is often mistakenly confused with the production of knowledge conceived to orient the rules of conduct.
In this regard, Harbulot emphasized the profoundly innovative role of information war in terms of strategy and its implications for companies.
It was naturally Harbulot's intention to use cognitive warfare to protect the economic interests of French companies against their American competitors. If, in fact, conflicts ranging from the Gulf War to the War in Kosovo have demonstrated the overwhelming superiority of American military intelligence overseas, what room for maneuver remains open today for the managers of the intelligence service in Western Europe, who are responsible for defending the geo-economic interests of their nations against American interests? Harbulot's answer is clear: this room for maneuver is constantly eroding, and a situation of near total paralysis has been reached in certain cases.
Closing this gap means modernizing the thought of Sun-Tzu, the Comintern, and Mao Zedong, and especially that of Winston Churchill, the first Western statesman to have orchestrated a plan for information warfare against Nazi Germany (Plan Jaël). In terms of disinformation, he represents British genius in deceiving the enemy on the dates and locations of invasion landings.
Naturally, the lack of legal provisions regarding the manipulation of knowledge raises serious concern for the economic security of European companies, which must consequently arm themselves with techniques capable of strategically managing economic information.
It is precisely in light of American political-military choices that French strategy discerned the need to define just what information war really is in the strictest terms. The expression used in French strategic context is "cognitive warfare", which is defined as the capacity to utilize knowledge in circumstances of conflict.
In particular, the French School of Economic Warfare acknowledges in cognitive warfare the conflict between different capacities of obtaining, producing, and/or obstructing determined types of knowledge implicit in power relations that can be defined "weak against weak" or inversely, "weak against strong".
Numerous examples that come from the world of industry testify that innovation in this field is not always necessarily made by the strongest. Naturally, the United States is the primary artifice of "strong against weak" cognitive thinking, such as, for example, in defense of its position as superpower at both military and informational level. This nation's way of orienting its own and the other nation's conduct implies its complete acquisition of the importance of cognitive warfare as the ability to have the images of single powers perceived by the world public opinion, a strong argument in the search for legitimacy that every democracy must acquire in national and international context. The United States has always – but especially after September 11 – stoked the legitimacy of its policies by emphasizing the defense of democracy and the need for global security as reasons to combat anti-democratic forces.
In today's context of intense competition, destabilization plays a fundamental role. Harbulot suggests considering the example, that has become common practice in economic warfare, of a multinational company that decides to stop a competitor from developing a project in an emerging nation.
A cognitive warfare operation might take the following form:
Identification of the competitor's weak points in the area in question (weaknesses may vary in nature: bribes paid to authorities, environmental pollution, failures to respect human rights). All the information collected must be verifiable and not give rise to fallacious interpretation.
The choice of the information attack procedure: if the cognitive aspect is considered, the following scenario may be imagined. The director assigned orders funds to be paid into a private foundation supported by the company. A trusted person at such foundation then channels this money to a NGO that has posed itself the objective of protecting the environment. The maneuver consists in then making the NGO aware of this dossier by indirectly providing it with verifiable (and therefore non-manipulated) information on the misdeeds of the competitor multinational. Through its Internet site, the NGO then sends negative messages against the competitor's project. This is how the chain of knowledge is created. The next step required is knowing how to consciously activate it for the purpose of destabilizing the target.
The chief strength of the information attack lies not in deceiving or misinforming but instead in fomenting a pertinent dispute that has been demonstrated by objective facts. The level of conspiracy is limited to setting up and activating the information chain. The more "grounded" the diatribe is, the harder it will be for the adversary to demonstrate conspiracy, even if only in theory.
It is clear that the spread of new information technologies has brought competition exasperated levels and facilitated cognitive warfare, in such way triggering an unprecedented conflict that, in the opinion of the French analysts, exceeds even that of the Cold War.
Information has become another weapon in the art of war capable of making the difference between winning and losing, regardless of whether the conflict is military or economic.
Changes of such degree impose cultural revolution.
Then there is psychological warfare, one of the principal forms of information war. It is the most sophisticated because it relies essentially on human intelligence, in its capacity to understand possible actions for success by controlling the means of communication.
Little known and scarcely practiced in France, psychological warfare has never received much attention from the military establishment, which has often succumbed to the pressure of events or adversaries, as happened in Indochina and Algeria.
Psychological warfare employs every means available, from disinformation to deceit, from propaganda to interdiction, in clashes of various nature (from the battle against terrorism to conventional warfare and the subsidization of peace) and is moreover directed to public opinion for the purpose of conditioning or manipulating it.
The use of psychological weapons cannot be improvised and is based on an organized operative structure and conducted by specialized personnel and organizations.
Civil communication systems have by now reached levels of performance previously attained only by armed forces and governments. This has led to the accumulation of a critical mass such to enable a lowering of costs. For this reason, even if the conservation of certain autonomous military capacities is foreseen, the development of information systems for defense and intervention depends more and more on civil systems. This creates a vulnerability that might be underestimated in times of crisis or conflict.
The infosphere's framework has become highly conflictual; information war has become inevitable and is waged with the function of appropriation (intelligence), interdiction (limitation of access to information) and manipulation (intoxication).
Economic intelligence provides a necessary response to a world with no more borders of time or space, where information is immediate and reaction time is zero. A re-organization of structures around the new dimension assumed by the relationship between information and intelligence leads to changes in both the decision-making system and the management of human resources. First and foremost of all, the revolution must be cultural in nature: perceiving information as a weapon to be incorporated into national defense strategy.
Guiding a new generation of learners on inclusive green economy
As population numbers continue to grow and material resource use rises to unprecedented levels, the limits of today's dominant model of economic growth have become increasingly apparent: extraction of material resources, including biomass, fossil fuels and non-metallic minerals has tripled since 1970, reaching an approximate 90 billion tonnes in 2019. A comprehensive overview of alternative economic models that center around environmental sustainability – published by UN Environment, the Zayed International Foundation for the Environment and Tongji University – hopes to help guide efforts to move to inclusive, green economies.
The official launch today of The Inclusive Green Economy: Policies and Practice marks the successful completion of a long-standing collaborative project.
Nineteen million premature deaths are estimated to occur each year due to environmental and infrastructure-related risks and natural-resource use. Resource extraction has also been identified as the leading cause of global biodiversity loss. This has led to an increasing number of countries to rethink their economic development model.
"Since Rio+20, an increasing number of countries are embarking on pathways towards inclusive green economies. I hope this book will help guide these efforts globally", Dr. Mohamad Ahmed Bin Fahad, Chairman of the Zayed International Foundation for the Environment highlighted in his welcome address at the launch.
An inclusive green economy is defined by UN Environment as one that is low-carbon, efficient and clean in production, but also inclusive, based on sharing, circularity, collaboration, solidarity, resilience, opportunity and interdependence. The handbook aims to offer a comprehensive framework for analysing inclusive green economy issues, such as investing in natural capital and clean technologies, as well as policies to enable investments.
"With this collection – based on a wide range of thinking on the transition to an inclusive green economy – we hope to provide a useful resource for students and other stakeholders" Fulai Sheng, co-editor of the publication, emphasised.
"This new textbook makes an important contribution to our understanding of how poverty, inclusiveness and employment issues must be fully taken into account to ensure a fair and just transition to a green economy", Steven Stone, Chief of UN Environment's Resources and Markets Branch, said.
Commending UN Environment and its partners on their efforts, the Executive Director of the UN Institute for Training and Research (UNITAR), Nikhil Seth, further observed that "publications like the one launched today will be instrumental in transmitting novel ideas and concepts that can inspire leaders of tomorrow".
Dr. Meshgan Al Awar, Secretary General of the Zayed Foundation and Co-Author of the textbook, summarized the implication and significance of this initiative by noting, "The Inclusive Green Economy textbook provides an inspiring framework for nations, organizations and individuals to follow and simulate as they endeavor in this direction".
Retirees worldwide will outlive their savings by a decade – and women will fare worse
Retirees in six major economies can expect to outlive their savings by years. Women should prepare to bear the brunt of such shortfalls, going without retirement savings for at least two years longer than their male counterparts.
As government and employer-sponsored retirement plans are under strain globally, individuals have found themselves to be increasingly responsible for their retirement savings. Despite this, savings have not accelerated fast enough to make up for the deterioration of traditional retirement plans, suggests a new report by the World Economic Forum, Investing In (and for) Our Future.
In six economies analysed, most male retirees can expect to live past their savings by nearly a decade. Women can expect to go even longer without their savings, as they will likely live more than 10 years without retirement savings to rely on due to their longer average lifespans.
These shortfalls can vary greatly by country and gender; men in the United States are expected to outlive their savings by about eight years while women in Japan will live nearly 20 years past their savings account. Despite these vast differences, the average retiree in Australia, Canada, Japan, the Netherlands, the United Kingdom, or the US will not be able to last through retirement on savings alone.
These shortfalls must be addressed, by both individuals and policy-makers, to ensure that seniors can enjoy life throughout their non-working years.
Governments must act to create retirement landscapes that prevent savings shortfalls. Currently, retirement policies in many countries, including India and China, can often hinder optimal retirement savings and investments.
Though governments should act, they would be wise to avoid implementing one-size-fits-all retirement policies as individual retirement needs can vary greatly from person to person. Instead, governments should change, or even roll back, their regulations to allow individuals to make investments that will increase their long-term returns.
A new report from the World Economic Forum identifies two key investment changes governments should allow so individuals can most effectively address their savings gaps. Both identified actions aim to optimize investment so retirement savers can achieve higher yields from their savings.
1. Consider risk from the perspective of someone saving for retirement
"The real risk people need to manage when investing in their future is the risk of outliving their retirement savings," said Han Yik, Head of the Institutional Investors Industry, World Economic Forum. "As people are living longer, they must ensure they have enough retirement funds to last them through their longer lives. This requires investing with a long-term mindset earlier in life to increase total savings later on."
Many people are far too risk-averse in their retirement investing. While consistent saving is important to build retirement money, being mindful of long-term returns on retirement portfolios is crucial to ensuring that an individual doesn't outlive their savings. Many young to middle-age savers should change their risk outlook, understanding that outliving their savings is a far greater risk to them than short-term investment risk.
2. Diversify the investment of saving accounts, by geography and asset type
While focusing on long-term returns is often beneficial for retirement savers, diversification can preserve those returns by mitigating overall investment risk.
Currently, most retirement investment vehicles are largely based on traditional equity and fixed-income investments that have the advantages of being easy to value as well as having high liquidity. However, given the long-term nature of retirement savings, that liquidity comes at a cost. Although they require adequate understanding and sound financial advice, investment in alternative assets, particularly illiquid assets, can bring strong diversification benefits to a retirement investment portfolio.
In this area, again, policy-makers must ensure their retirement policies do not hamper the ability of individuals to make the best long-term choices for their portfolios. In most countries, default retirement options focus on liquidity and the ability to perform daily valuations at the expense of long-term growth. Governments should consider changing or even rolling back these regulations to allow retirement savers to invest in the assets best suited to their individual retirement goals.
In addition, many retirement portfolios also tend to have a heavy domestic focus. Diversifying the geography of investments in portfolios can reduce risk to home country economic events. By expanding the locations of their investments, retirement savers, particularly savers from smaller economies, can protect themselves from market or economic slumps in an individual economy while still maximizing their returns.
Decumulation, or spending in retirement, is another key area of well-being after the working years yet there is far less research dedicated to it.
For instance, today's retirement spending projections are based on the rule that retirees will withdraw 4% of their portfolio each year they are retired. However, the World Economic Forum and Mercer suggest that this estimate does not match how retirees spend in the real world, with much higher spending in early retirement years and less as retirees age. This spending volatility highlights the need for new retirement solutions that both allow for flexible spending while also ensuring savings that last through retirement.
"With populations around the world living longer than ever before, we need far more creative decumulation solutions for longevity protection" says Rich Nuzum, President, Wealth at Mercer. "There are some alternative solutions emerging such as pooled annuity funds, but older individuals are going to need a more diverse range of financial tools to help protect against longevity risk."
Some countries, such as the UK and the Netherlands, have begun to recognize the importance of robust policies for the decumulation period and are even considering rolling back regulations for retirement savings. However, there is much more to be done in this area to ensure that seniors can thrive during their period of enjoying the funds they have worked so hard to save over their working years.
Sustainable development: Within reach in Iran and Asia and the Pacific
Climate change is increasing the intensity and frequency of natural disasters in Asia and the Pacific. The tragic loss of life and the destruction wrought by recent flooding in the Islamic Republic of Iran is a reminder of the threat to lives, livelihoods and societies posed by extreme weather events. A reminder that only an integrated response to economic, social and environmental challenges can pave the way to sustainable development.
The floods which swept across the Islamic Republic of Iran in spring this year were devastating. They affected 10 million people and 500,000 people were displaced of which half were children. Hospitals and schools were destroyed, denying 100,000 children and education and thousands access to basic health care. Large sections of the country's road network were affected, which will weigh on the economy, but also impact on many families' daily lives. Damages have been estimated at $4.7 billion, a third of which concern the agricultural sector, critical to many livelihoods.
Yet as tragic and costly as the recent floods have been, they are also part of a wider phenomenon: the increasing risk of natural disasters outpacing resilience in the Islamic Republic of Iran and in Asia and the Pacific. Sand and dust storms, drought, desertification and wind erosion are all expected to rise in South-West Asia by 2030. Intensified by climate change, these disasters are becoming increasingly frequent. They hit the poor and vulnerable hardest, particularly in informal settlements. Some of Iran's least developed provinces have suffered the most, with successive sand and dust storms destroying crops and infrastructure, and undermining people's health, study and work.
These challenges exemplify why economic, social and environmental considerations must be considered together, if we are to effectively mitigate the consequences of natural disasters and achieve sustainable development. Evidence from across the globe tells us ignoring the social impact of economic growth can place a huge strain on societies, and at its worst lead to instability and conflict. Ignoring the environmental cost of economic growth in many parts of our region has led to climate change and an increased risk of natural hazards, which entrench poverty and perpetuate inequality. Nowhere is an integrated, multilateral response needed more than in Asia and the Pacific, the most disaster-prone region in the world.
With this in mind, the United Nations Economic and Social Commission for Asia and the Pacific (ESCAP) has worked with the Islamic Republic of Iran to establish the Asian and the Pacific Centre for the Development of Disaster Information Management (APDIM) in Tehran. It will deliver targeted capacity development for disaster information management and knowledge sharing. A regional cooperation mechanism for combatting the sand and dust storms has already been adopted. This will work to reduce the causes of risk of multiple hazards, develop a sand and dust storms alert system and tap regional partnership networks to enhance technical support where it is most needed.
My ambition is for APDIM to fit into a broader regional development and cooperation effort. One to reduce the inequality and environmental degradation which have accompanied recent exponential economic growth in our region. Our analysis shows the investment needed to achieve sustainable development in Asia and the Pacific is within reach. Developing countries' investment needs stand at an additional $1.5 trillion per year, or five percent of their combined GDP. In the Islamic Republic of Iran, we estimate investments needed to climate-proof basic infrastructure are equivalent to roughly 1 per cent of Iran's GDP in 2018. Further investment would be required in education and people centered approaches to build resilient communities and economy.
Sustainable development which balances economic growth with the need for social inclusion and environmental protection is essential to ensure a prosperous Iran today and a clean, compassionate and safe future for our children. Investing in people, as well as investing in skies, land and water can ensure that future. The Islamic Republic Iran has the means and the will. Yet persistence will be required to achieve this ambition, and the United Nations family stands ready to assist in any way it can in the months and years ahead.