Economic Warfare and Cognitive Warfare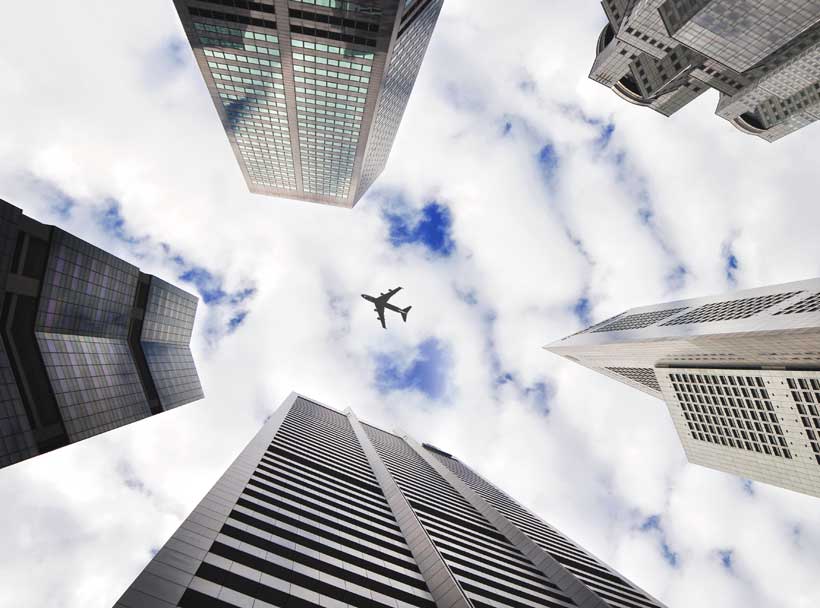 Until not long ago, the Western world lived in the conviction that Liberalism was an end in itself, however, the new context of globalization suggests that political economics once again makes more sense, given that power relations in the economic sphere can no longer be ignored and  the idea that world trade is structured on supply and demand appears obsolete.
The world is changing. Situations change, and events and the ways of understanding politics change with them. Instruments change as well: if the aphorism of Clausewitz that war is politics conducted by other means once seemed valid, today we might say that politics (and economics) is war conducted by the means of information.
The threat is no longer limited to what we once thought and conceived in the geographical terms of one superpower attacking another. The threat today is asymmetrical, different, and changes continuously. It travels through the Internet, it is immediate, and above all, it threatens the entire system. It is not aimed at military or political targets but commercial, industrial, scientific, technological, and financial interests instead. This requires intelligence to structure itself around new duties: protect not only the entire system but also the weakest links in the chain of production.
All this requires changes in mentality and in operational processes, as well as continuous updating, especially at a business culture level. Most of all, it requires close interaction between intelligence and the private sector, despite the difficulties this entails.
The crisis we are currently undergoing, together with the industrial and commercial physiognomy characteristic of our era, requires us to consider the idea of "economic warfare" very closely.
It is essentially since the end of the Cold War that the balance of powers has been developed around economic issues: most governments today are no longer interested in occupying territory or dominating other peoples but rather building up technological, industrial and commercial power capable of bringing money and jobs to their own land.
Globalization has transformed competition from "gentle" and "limited" into authentic "economic warfare".
Although this economic challenge reduces the areas available for military warfare, its ultimate goal of accumulating power and well-being is the same.
The national economic intelligence strategies recently adopted by numerous governments assign their private operatives central roles in maintaining security by providing them with information technology infrastructure and the primary asset in the digital age: data.
The step between protecting private economic activities and protecting national economic interests is a short one indeed.
Economic intelligence consists in coordinating a series of activities: collecting and processing information, monitoring competitors, keeping strategic information secret, and capitalizing knowledge for the purpose of controlling and influencing world economic environment. All this makes it a powerful weapon at the nation's disposal.
The main players in economic warfare are:
First and foremost, the world's nations, which remain the most influential regulators on the economic chessboard despite their relative decline in the life of nations and the various restrictions placed over them, such as those imposed by international organizations like the European Union. One important recent change is that now nations must take numerous stakeholders (NGO, international bodies, companies, mass media) into account. At any rate, they uphold the role of arbiter that all the other players only continue to emphasize by regularly imploring their intervention.
The world's companies, which address the new hyper-competitive geo-economic scenario by using strategic information control as a weapon of competitiveness and economic security.
Civil society: the expansion of discussions on social issues regarding company activities (nutrition and well-being, technological progress and risks to public health industry, and the environment, transport and passenger safety, information technology and individual freedom), the mass use and democratization of Internet, and the growing involvement of the legal system in monitoring business operations, all increase the risks of hacking attacks against companies by hackers from civil society.  Including in the public discussion topics such as risks to the environment, sustainable development, socially responsible investment, and corporate social responsibility brings greater importance to the legitimacy of social questions.
The infosphere, which is not a category of physical persons or legal entities but instead a dynamic, that is the aggregate of interventions and messages spread through media and the worldwide web. The infosphere is a particularly insidious instrument similar to an amplifier that continuously jumbles and blends ideas, emotions, and impulses emitted by an infinite number of people without any real dominant subject and exerts a determinant influence – positive or negative as occurs – on individuals and organizations. When launched in the infosphere, a simple statement has the power to trigger ferocious argument, harsh political reaction, media crises, and damage to company reputations. The infosphere can become a particularly effective weapon of destabilization. We must never forget that a brand's image and reputation are strategic components of the capital of a company that can affect its commercial and financial activities.
Which forms does economic warfare take?
Economic warfare is often confused with economic espionage, which despite being used as one of economic warfare's weapons is hard to define both because the companies victimized are reluctant to publicize its incursion and because it is hard to circumscribe in juridical terms and therefore difficult to report.
A more commonly practiced form of economic warfare is the purchasing of companies. This may lead to authentic forms of surrounding the industries in any given territory through operations that reflect motivations of financial, economic and technological nature all at the same time.
Yet another form of economic warfare, which is both particularly widespread and insidious, is lobbying; in other words, an influencing strategy aimed directly at public decision-makers assigned to the drafting of regulations. Our nations are particularly plagued by the proliferation of regulations and one strategically important aspect of lobbying is attending and altering the process of creating, interpreting and/or applying regulations and legislative measures and directly or indirectly influencing public powers in every intervention or decision. International trade is largely based on influence, and therefore gaining closer access to decision-making centers has become an obligatory part of commercial competition.
All the practices above are included in influence strategy: influential communication is also the hardest to identify and oppose because it is perfectly legal. "Information war" is based on the following few simple principles that can wreck havoc when marshaled together:
moral argument, that is the possibility to induce a crisis on the basis of an ethical reasoning;
offending political correctness by disrupting the day's cultural and psychological patterns;
choosing targets, in the sense that the weaker the legitimacy of the adversary's capital, the more the information attack will provoke escalation in the media;
the degree of celebrity of the players;
the criterion of appropriateness or resonance of the environment.
The upheaval of the Western economies' competitive system is not just a passing thing. A growing number of powers (China, India, Brazil, Turkey, Iran, Russia) is conditioning the rapid shift in international competition. More often than not, the choice of winning dominance in foreign markets prevails over restructuring the nation's own domestic markets. This demonstrates the extent to which a power strategy can make a decisive difference in the context of economic competition. These new players in international competition hold a different view of the dialectic between power and market, the latter being seen as the primary means to the increment of power. This vision revives the basic principles of political economics, according to which the market is the only path to power and not the other way around that has been demonstrated in numerous cases (such as Russia's Vladimir Putin's use of energy resources for coercive bargaining and blackmail in 2009) and illustrates the limits  of the interpretative models of liberal economists whose analyses were focused on the effects of deregulation, mergers, or financial speculation involving gas prices, but fell short of the possible use of gas trade as a weapon.
The process of globalization is irreversible and fairly independent of what governments do.  Globalization is one thing, but the ideology of a global free market that may produce a higher growth rate than any other system but gives no importance to how such growth is distributed is another. The argument that the highest capitalistic growth distributes resources in the best possible way, in fact, was never very convincing. Even Adam Smith thought that there were certain things the market could not do and should not do.
Historically speaking, the balanced evolution of world industry was created not by liberalism but by its opposite. The United States and Germany both became industrial powers in the 19th century because they protected their industries until they were able to compete against the dominant economy of the day: Great Britain. Neo-classical economic theories are now in disfavor because the system has come to be disrupted by scarce control over international financial flows and investment procedures.
Now more than ever, we are witnessing a struggle between the forces of capitalism, which tend to overcome every obstacle, and political forces that operate through nation states and are obliged to regulate these procedures. The laws of capitalist development are simple: maximize expansion, profit, and increase in capital. Governments by nature have different priorities instead, and this generates conflict. Furthermore, the dynamic of the global economy is one that does not ensure the stability of its protagonists.
The nation-state system and the economy system coexist in constant tension and must adapt, but if there were no relative stability among states, the instability of a world organized along the lines of transnational economy would only increase. The real problem is not whether governments can control the international corporations operating inside their borders, but whether they are able to exert global control: when companies and governments clash, the latter must negotiate as if there were another nation seated before them.
Like religions and cultures, globalization is only a simplified answer to today's conflicts and the challenges to security. Globalization has most certainly reduced the importance of military power since the end of the 20th century, whereas security – internal security in particular – has become a global public asset. In the age of information technology, interdependence, and "smart goods over heavy goods", the military force offers less and costs more. Economic, technological, and especially communicative competition is more important and determinant than military strength.
The globalization of information has contributed to changing the nature of warfare by making public opinion decisive. In the short term, geo-information has become more important than geo-economy because its effects are immediate and not always governable. This is also a post-Cold War phenomenon.
In this context, the economy is no longer the mechanism of security as it was during Cold War, but on the contrary, security now serves the economy in creating better conditions for the expansion and protection of globalization. The nature of security depends on the situation prevailing in each nation and varies from one region to another, according to the respective level of globalization.
Consequently, it is the process of globalization that has restored political economics to importance and re-sparked a discussion formerly considered closed, according to which the market is the path to power and not the other way around, as it becomes an instrument of power politics in the globalization of exchange. The accumulation of power through economic expansion is the driving force behind the new emerging nations.
Yet today's economic context must come to terms with new offensive strategies that undermine the industrial basis of the market economy and draw attention to the predatory policies of what may be defined as authentic economic warfare.
It is in this context that all companies, regardless of size, can be said to suffer damage from the absence of an economic security culture that only the use of intelligence, as a tool in analyzing predatory completion, can provide.
Interpreting the notion of national security including also the safeguarding of national interests requires information and security services to be ready to protect big companies or those of strategic significance, which the French refer to as "companies of national strategic importance" or "national champions". These companies often – but not always – have their own information or security organizations that help them survive fiercer and fiercer competition.
In any case, in the field of economic intelligence the rules between the services of the various nations are more flexible, and it is easier to refer to others merely as competitors, neither friend nor enemy. This field is currently in the process of development, and European economic intelligence is still in embryonic phase.
The evolution of the information society has profoundly modified the frame of conflict. In the opinion of American analysts like John Arquilla and David Runfeldt, experts in netwar at Rand Corporation, the nation that wins tomorrow's conflicts will not be the one with the biggest bomb, but the one that tells the best story.
In this sense, Americans have been referring to the key concept of information dominance since 1997. Defined as the control of anything that may be deemed information, this doctrine aspires at the moulding of the world by standardizing international practices and regulations to the American model, with the objective of placing decision-making bodies under control.
These experts note that it is sufficient to observe how American public opinion was mobilized during the invasion of Kuwait by a disinformation process planned at military level, or more precisely, at the level of psychological warfare. Information manipulation processes allow certain facts to be marginalized, and for this reason the domination of information has become a top priority in defining American strategy.
We may consider how the war in Iraq demonstrated the importance that manipulating information has assumed in international relations. The accusations made by G. W. Bush against Saddam Hussein regarding the existence of weapons of mass destruction represent a textbook case in the history of disinformation.
On the other hand, we must be careful of jumping to conclusions about how cognitive warfare is waged: disinformation, or even worse, the manipulation and authentic distortion of information for the purpose of deceiving your adversary or ally is often mistakenly confused with the production of knowledge conceived to orient the rules of conduct.
In this regard, Harbulot emphasized the profoundly innovative role of information war in terms of strategy and its implications for companies.
It was naturally Harbulot's intention to use cognitive warfare to protect the economic interests of French companies against their American competitors. If, in fact, conflicts ranging from the Gulf War to the War in Kosovo have demonstrated the overwhelming superiority of American military intelligence overseas, what room for maneuver remains open today for the managers of the intelligence service in Western Europe, who are responsible for defending the geo-economic interests of their nations against American interests? Harbulot's answer is clear: this room for maneuver is constantly eroding, and a situation of near total paralysis has been reached in certain cases.
Closing this gap means modernizing the thought of Sun-Tzu, the Comintern, and Mao Zedong, and especially that of Winston Churchill, the first Western statesman to have orchestrated a plan for information warfare against Nazi Germany (Plan Jaël). In terms of disinformation, he represents British genius in deceiving the enemy on the dates and locations of invasion landings.
Naturally, the lack of legal provisions regarding the manipulation of knowledge raises serious concern for the economic security of European companies, which must consequently arm themselves with techniques capable of strategically managing economic information.
It is precisely in light of American political-military choices that French strategy discerned the need to define just what information war really is in the strictest terms. The expression used in French strategic context is "cognitive warfare", which is defined as the capacity to utilize knowledge in circumstances of conflict.
In particular, the French School of Economic Warfare acknowledges in cognitive warfare the conflict between different capacities of obtaining, producing, and/or obstructing determined types of knowledge implicit in power relations that can be defined "weak against weak" or inversely, "weak against strong".
Numerous examples that come from the world of industry testify that innovation in this field is not always necessarily made by the strongest. Naturally, the United States is the primary artifice of "strong against weak" cognitive thinking, such as, for example, in defense of its position as superpower at both military and informational level. This nation's way of orienting its own and the other nation's conduct implies its complete acquisition of the importance of cognitive warfare as the ability to have the images of single powers perceived by the world public opinion, a strong argument in the search for legitimacy that every democracy must acquire in national and international context. The United States has always – but especially after September 11 – stoked the legitimacy of its policies by emphasizing the defense of democracy and the need for global security as reasons to combat anti-democratic forces.
In today's context of intense competition, destabilization plays a fundamental role. Harbulot suggests considering the example, that has become common practice in economic warfare, of a multinational company that decides to stop a competitor from developing a project in an emerging nation.
A cognitive warfare operation might take the following form:
Identification of the competitor's weak points in the area in question (weaknesses may vary in nature: bribes paid to authorities, environmental pollution, failures to respect human rights). All the information collected must be verifiable and not give rise to fallacious interpretation.
The choice of the information attack procedure: if the cognitive aspect is considered, the following scenario may be imagined. The director assigned orders funds to be paid into a private foundation supported by the company. A trusted person at such foundation then channels this money to a NGO that has posed itself the objective of protecting the environment. The maneuver consists in then making the NGO aware of this dossier by indirectly providing it with verifiable (and therefore non-manipulated) information on the misdeeds of the competitor multinational. Through its Internet site, the NGO then sends negative messages against the competitor's project. This is how the chain of knowledge is created. The next step required is knowing how to consciously activate it for the purpose of destabilizing the target.
The chief strength of the information attack lies not in deceiving or misinforming but instead in fomenting a pertinent dispute that has been demonstrated by objective facts. The level of conspiracy is limited to setting up and activating the information chain. The more "grounded" the diatribe is, the harder it will be for the adversary to demonstrate conspiracy, even if only in theory.
It is clear that the spread of new information technologies has brought competition exasperated levels and facilitated cognitive warfare, in such way triggering an unprecedented conflict that, in the opinion of the French analysts, exceeds even that of the Cold War.
Information has become another weapon in the art of war capable of making the difference between winning and losing, regardless of whether the conflict is military or economic.
Changes of such degree impose cultural revolution.
Then there is psychological warfare, one of the principal forms of information war. It is the most sophisticated because it relies essentially on human intelligence, in its capacity to understand possible actions for success by controlling the means of communication.
Little known and scarcely practiced in France, psychological warfare has never received much attention from the military establishment, which has often succumbed to the pressure of events or adversaries, as happened in Indochina and Algeria.
Psychological warfare employs every means available, from disinformation to deceit, from propaganda to interdiction, in clashes of various nature (from the battle against terrorism to conventional warfare and the subsidization of peace) and is moreover directed to public opinion for the purpose of conditioning or manipulating it.
The use of psychological weapons cannot be improvised and is based on an organized operative structure and conducted by specialized personnel and organizations.
Civil communication systems have by now reached levels of performance previously attained only by armed forces and governments. This has led to the accumulation of a critical mass such to enable a lowering of costs. For this reason, even if the conservation of certain autonomous military capacities is foreseen, the development of information systems for defense and intervention depends more and more on civil systems. This creates a vulnerability that might be underestimated in times of crisis or conflict.
The infosphere's framework has become highly conflictual; information war has become inevitable and is waged with the function of appropriation (intelligence), interdiction (limitation of access to information) and manipulation (intoxication).
Economic intelligence provides a necessary response to a world with no more borders of time or space, where information is immediate and reaction time is zero. A re-organization of structures around the new dimension assumed by the relationship between information and intelligence leads to changes in both the decision-making system and the management of human resources. First and foremost of all, the revolution must be cultural in nature: perceiving information as a weapon to be incorporated into national defense strategy.
E-commerce: Helping Djiboutian Women Entrepreneurs Reach the World
Look around any café, bus, doctor's waiting room or university campus and you will see heads down, fingers tapping as people immerse themselves into their screens. Increasingly, people are using their devices for shopping, with retail sales via e-commerce set to triple between 2004-2021.
Although significant gender gaps exist with internet use, and although online sales are currently dominated by US-based tech giants, this growing e-commerce trend presents an interesting opportunity for small businesses, and more specifically women's businesses in the Middle East and North Africa (MENA).
This is a region where women's economic empowerment is a significant challenge. With a female labor force participation rate of 19 percent, women's participation in firm ownership at only 23 percent, and a rate of only 5 percent women top managers of firms across MENA's non-high-income countries, there is significant scope for improving women's participation in business and employment.
Access to finance also remains a problem, where 53 percent of women-led small and medium enterprises (SMEs) do not have access to credit and 70 percent of surveyed MENA female entrepreneurs agree that lending conditions in their economy are too restrictive and do not allow them to secure the financing needed for growth.
Several obstacles stand in the way of women's entrepreneurship and access to markets, such as social norms, family care duties, and transportation issues. Not being able to physically access markets to sell their goods or to participate in international trade fairs to market their products is also a challenge.
This is where e-commerce can play a role, allowing women to circumvent these obstacles and sell their products online. For this, they need to rely on e-commerce platforms connecting them to clients around the world, on performant and affordable logistics, and on reliable payment systems. Building the e-commerce ecosystem will be key to allowing women entrepreneurs to access markets and grow their business, thereby employing more women, as data shows that firms run by women tend to employ more women.
The situation for women in Djibouti is no different. Gender inequality in the labor market remains substantial, with less than a third of women between the ages of 15 to 64 active in the labor market. Unemployment among both genders is high, with a rate of 34 percent for men but it is considerably higher for women at close to 50 percent.
Djiboutian women are also at a disadvantage in terms of education and skills to access economic opportunities. Women in Djibouti typically run small and informal firms in lower value-added sectors, which are less attractive to creditors, thus impeding their access to finance. Women entrepreneurs face difficulties accessing finance and launching formal enterprises.
There are, however, opportunities to increase women's economic empowerment. Over 57 percent of inactive women in Djibouti say that they do not work because of family and household responsibilities. However, they also indicated they are generally not discouraged or prevented from accessing training or work opportunities by male family members, and there are no legal barriers against women's entrepreneurship.
Years of research have shown, that when women do well, everyone benefits. Research has found women tend to spend more of the income they earn on child welfare, school fees, health care, and food for their families. Empowering women is an important path to ending poverty.
It's vital to enable women to participate constructively in economic activities in Djibouti. More entrepreneurship will allow Djibouti to benefit from the talents, energy, and ideas that women bring to the labor market.
To help address this issue, on November 13, 2018, the World Bank launched a $3.82 million regional project called "E-commerce for Women-led SMEs."  The project targets small and medium enterprises run or managed by women that produce goods marketable via e-commerce.
This project is at the crossroads of women's entrepreneurship and the digital economy, which are two levers for the economic transformation of the region, and that it was very opportune to be able to launch it at the digital economy days of Djibouti.
The launch event took place with the participation of the Minister of Women and Family, the Minister of Economy, the Minister of Communication, the Head of the Women Business Association, and several Djiboutian women entrepreneurs.
The project will contribute to development of women's entrepreneurship, digital commerce, and the economy in Djibouti and across the region. It will facilitate access for women-led SMEs to domestic and export markets through better access to e-commerce platforms. This will be done by training e-commerce consultants who, in turn, will train and help women-led SME's access e-commerce platforms.
The project will also aim to ease access to finance for these SMEs by connecting them to financial institutions lending to women, particularly the IFC's Banking on Women network. It will also work to create an ecosystem conducive to e-commerce by diagnosing regulatory, logistical, and e-payment constraints and supporting governments to lift them.
This launch comes following a successful pilot program in Tunisia, Morocco, and Jordan where women entrepreneurs were enabled to export handicrafts, organic cosmetics, and garments to several overseas destinations including Australia, Europe, and the United States.
The development of women's entrepreneurship and the digital economy—including better access to domestic markets and exports—are essential levers for the development and economic diversification of the MENA region that the Women Entrepreneurs and Finance Initiative (We-Fi) e-commerce project strives to support. The Women Entrepreneurs Finance Initiative (We-Fi) is a collaborative partnership launched in October 2017 that seeks to unlock billions of dollars in financing to tackle the full range of barriers facing women entrepreneurs.
Getting around sanctions with crypto-rial
In April 2018, the Central Bank of Iran banned domestic banks and people from dealing in foreign cryptocurrency because of money laundering and financing risks.
However, the CBI decided to take a more moderate stance toward the digital money and blockchain technology following the imposition of a new round of U.S. sanctions, hoping that the digital technology would facilitate Iran's international money transfers and let the country evade the sanctions.
Meanwhile, as an oil producer with an oil-reliant economy dominated by petrodollars, Iran settled on the plan to utilize cryptocurrencies and blockchain technology to make up for any drop in oil revenues due to the economic sanctions designed to cut its oil sales.
Moving on the same track as China, Russia and Venezuela, Iran also hopes that blockchainization of state-backed fiats would lead to the demise of the dollar and put an end to the tyrant U.S. policies.
Under the toughest U.S. sanctions ever and blacklisting of Iran from the Belgium-based international financial messaging system (SWIFT), the country's plan to create an indigenous cryptocurrency is improving incrementally and thanks to highly dynamic nature of the cryptocurrency, it can act as a good means for Iran to skirt certain sanctions through untraceable banking operations.
The CBI has been working with domestic knowledge-based companies to develop a digital currency, called crypto-rial, supported by HyperLedger Fabric technology.
As reported, the Informatics Services Corporation, affiliated to the CBI but run by the private sector, has accomplished development of rial-based national cryptocurrency and when the CBI approves the uses of national cryptocurrency, it will be issued to financial institutions such as banks to test payments and internal and interbank settlements.
Transactions at the state-backed virtual currency are carried out on an online ledger called a blockchain, just the same as Bitcoin, but since the infrastructure is privately-owned it will not be possible for people to mine it.
In fact, Iran is mainly aimed at testing the potentials of blockchain and crypto technology in running its financial system, making banks able to use the tokens as a payment instrument in transactions and banking settlement at the first phase of the blockchain banking infrastructure. The country seems inclined to enjoy the new virtual currency businesses which includes little notice or footprint and has also prepared the required infrastructure for trading cryptocurrency in its stock exchange.
However, in spite of the CBI's prohibition from trading cryptocurrencies, Iranians had commenced using cryptocurrency and Bitcoin mining for transactions with the rest of the world before its use was banned by the CBI in the country.
Individuals and businesses in Iran have had access to virtual currency platforms through "Iran-located, internet-based virtual currency exchanges; U.S. or other third country-based virtual currency exchanges; and peer-to-peer (P2P) exchangers," according to reports.
But the U.S. embargo on a number of cryptocurrency exchange platforms, including Binance and Bittrex, restricted Iran from receiving services, however, no assets belonging to Iranians were blocked. U.S. sanctions have also ensnared Iranian bitcoin traders.
Furthermore, in December, the U.S. Financial Crimes Enforcement Network, known as Fincen, issued a warning in an advisory to assist U.S. banks and other financial actors such as cryptocurrency exchanges in identifying "potentially illicit transactions related to the Islamic Republic of Iran," Bitcoin.com reported.
Fincen claimed that since 2013 Iran's use of virtual currency includes at least $3.8 million worth of bitcoin-denominated transactions per year. The organization noted that "while the use of virtual currency in Iran is comparatively small, virtual currency is an emerging payment system that may provide potential avenues for individuals and entities to evade sanctions."
Fincen believes that P2P cryptocurrency exchangers are a significant means through which Iran can dodge economic sanctions.
Following the Fincen's announcement, the United States lawmakers introduced a bill (HR 7321) to impose more sanctions on Iranian financial institutions and the development and use of the national digital currency, Cointelegeraph reported.
The act prohibits transactions, financing or other dealings related to an Iranian digital currency, and introduces sanctions on foreign individuals engaged in the sale, supply, holding or transfer of the digital currency.
In the wake of the U.S. restrictions, thus, cryptocurrency trades are limited into Iran's domestic market and not possible at the international level and Bitcoin is sold at a significant premium relative to the global average price in Iran.
Unfortunately, the basic and premier regulations of using cryptocurrencies have not been ratified in Iran and Iranians are obliged to refer to stock exchange shops abroad to do their crypto-transactions, most of which are American obedient to U.S. regulations and of course, sanctions.
To make using cryptocurrency and blockchain technology legal and official in the country, the Iranian government is drafting a policy framework by the help of the CBI and the Stock Exchange Organization which clarifies all its regulations and policies over cryptocurrency and mining.
Being legislated, it is believed that SWIFT can be replaced by the digital money, i.e. the rial-pegged national currency, and transactions would be done faster and at lower prices.
Due to a lack of required regulations, cargos of equipment for mining cryptocurrency are seized by the customs administration. They are said to be released as soon as the government legalizes cryptocurrency use in the country.
First published in our partner Tehran Times
How to build your entrepreneurial mindset today
An entrepreneurial mindset is a way of life. Even if you aren't starting your own business, an entrepreneurial mindset teaches you that no problem is insurmountable: you can overcome challenges through perseverance and resilience.
Here are five things you can remember to build an entrepreneurial mindset today. If you're aged between 18-30, why not start by applying to be a Young Champion of the Earth in 2019? Stay tuned—the competition is opening soon!
Transform problems into opportunities
There are so many clues in everyday life. Is there anything that you experience daily that frustrates you? Perhaps it is the prominence of unsustainable materials in your local shop and restaurants, such as plastic straws or unnecessary food packaging? Often, alternatives to problems do exist, but no one has thought of connecting them in specific circumstances. A good example is supplying restaurants and bars with paper straws. Entrepreneurial mindsets apply a lens which identifies problems not as negative issues but as opportunities to be solved, towards creating value in our economy.
Dare to dream and believe in yourself
If you can dream it and believe it, you are halfway there. How big you can dream is a component of your potential for success. Everyone has ideas—but daring to dream big, and then believing in yourself to apply an entrepreneurial mindset and bring them to reality, takes effort. This year, why not push yourself to think creatively? You could come up with a problem once a week, and each week, come up with one matching solution, for example. The key is to think outside the box, to think of a problem as a potential solution.
Know yourself and discover what you are passionate about
Solving problems, especially those associated with the environment, can be daunting. You will constantly be faced with challenges in your journey to change the world. Some environmental challenges feel so large—like those brought about by climate change. But helping to break down large issues into smaller ones which everyone can take steps to solve, is part of the entrepreneurial journey. Remember that you are capable. Find problems that you are passionate about solving and connect with others passionate about solving them too. This will help you through the tough times to stay motivated.
Go for it and don't take no for an answer
We all have the foundations of an entrepreneurial mindset. We can all identify problems and think up ideas about how to solve them. Being an entrepreneur pushes you to go out there and take actions to achieve them. Often, this process forces you to think through a specific problem in more detail. It helps you to truly understand pathways towards a solution which others might not have thought about. An idea does not have application in the real world if it is not hammered out in real situations. Part of being an entrepreneur requires following this process, identifying real experiences which can be made better or more efficient, and talking with other people who experience similar challenges to find solutions. Using the resources you have at your disposal will force you to be creative. Keep improving your solution. As you go on, you will eventually gain traction and interest. From there, the possibilities are endless.
Learn, embrace uncertainty and accept failure
Eric Ries from the lean startup says that entrepreneurship is "management under conditions of extreme uncertainty". Forging your own path to solve a problem that no one has solved before is scary—things change constantly. There will be many obstacles and there will be failure. But an entrepreneurial mindset teaches you that failures are opportunities to learn in disguise. An entrepreneurial mindset embraces uncertainty and learning, to leverage the opportunities that emerge from the space between them.