Economic Warfare and Cognitive Warfare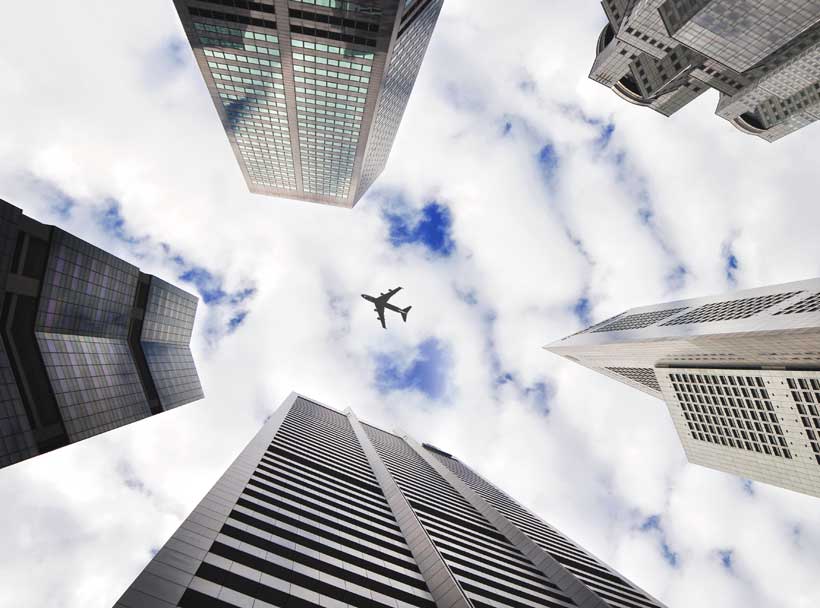 Until not long ago, the Western world lived in the conviction that Liberalism was an end in itself, however, the new context of globalization suggests that political economics once again makes more sense, given that power relations in the economic sphere can no longer be ignored and  the idea that world trade is structured on supply and demand appears obsolete.
The world is changing. Situations change, and events and the ways of understanding politics change with them. Instruments change as well: if the aphorism of Clausewitz that war is politics conducted by other means once seemed valid, today we might say that politics (and economics) is war conducted by the means of information.
The threat is no longer limited to what we once thought and conceived in the geographical terms of one superpower attacking another. The threat today is asymmetrical, different, and changes continuously. It travels through the Internet, it is immediate, and above all, it threatens the entire system. It is not aimed at military or political targets but commercial, industrial, scientific, technological, and financial interests instead. This requires intelligence to structure itself around new duties: protect not only the entire system but also the weakest links in the chain of production.
All this requires changes in mentality and in operational processes, as well as continuous updating, especially at a business culture level. Most of all, it requires close interaction between intelligence and the private sector, despite the difficulties this entails.
The crisis we are currently undergoing, together with the industrial and commercial physiognomy characteristic of our era, requires us to consider the idea of "economic warfare" very closely.
It is essentially since the end of the Cold War that the balance of powers has been developed around economic issues: most governments today are no longer interested in occupying territory or dominating other peoples but rather building up technological, industrial and commercial power capable of bringing money and jobs to their own land.
Globalization has transformed competition from "gentle" and "limited" into authentic "economic warfare".
Although this economic challenge reduces the areas available for military warfare, its ultimate goal of accumulating power and well-being is the same.
The national economic intelligence strategies recently adopted by numerous governments assign their private operatives central roles in maintaining security by providing them with information technology infrastructure and the primary asset in the digital age: data.
The step between protecting private economic activities and protecting national economic interests is a short one indeed.
Economic intelligence consists in coordinating a series of activities: collecting and processing information, monitoring competitors, keeping strategic information secret, and capitalizing knowledge for the purpose of controlling and influencing world economic environment. All this makes it a powerful weapon at the nation's disposal.
The main players in economic warfare are:
First and foremost, the world's nations, which remain the most influential regulators on the economic chessboard despite their relative decline in the life of nations and the various restrictions placed over them, such as those imposed by international organizations like the European Union. One important recent change is that now nations must take numerous stakeholders (NGO, international bodies, companies, mass media) into account. At any rate, they uphold the role of arbiter that all the other players only continue to emphasize by regularly imploring their intervention.
The world's companies, which address the new hyper-competitive geo-economic scenario by using strategic information control as a weapon of competitiveness and economic security.
Civil society: the expansion of discussions on social issues regarding company activities (nutrition and well-being, technological progress and risks to public health industry, and the environment, transport and passenger safety, information technology and individual freedom), the mass use and democratization of Internet, and the growing involvement of the legal system in monitoring business operations, all increase the risks of hacking attacks against companies by hackers from civil society.  Including in the public discussion topics such as risks to the environment, sustainable development, socially responsible investment, and corporate social responsibility brings greater importance to the legitimacy of social questions.
The infosphere, which is not a category of physical persons or legal entities but instead a dynamic, that is the aggregate of interventions and messages spread through media and the worldwide web. The infosphere is a particularly insidious instrument similar to an amplifier that continuously jumbles and blends ideas, emotions, and impulses emitted by an infinite number of people without any real dominant subject and exerts a determinant influence – positive or negative as occurs – on individuals and organizations. When launched in the infosphere, a simple statement has the power to trigger ferocious argument, harsh political reaction, media crises, and damage to company reputations. The infosphere can become a particularly effective weapon of destabilization. We must never forget that a brand's image and reputation are strategic components of the capital of a company that can affect its commercial and financial activities.
Which forms does economic warfare take?
Economic warfare is often confused with economic espionage, which despite being used as one of economic warfare's weapons is hard to define both because the companies victimized are reluctant to publicize its incursion and because it is hard to circumscribe in juridical terms and therefore difficult to report.
A more commonly practiced form of economic warfare is the purchasing of companies. This may lead to authentic forms of surrounding the industries in any given territory through operations that reflect motivations of financial, economic and technological nature all at the same time.
Yet another form of economic warfare, which is both particularly widespread and insidious, is lobbying; in other words, an influencing strategy aimed directly at public decision-makers assigned to the drafting of regulations. Our nations are particularly plagued by the proliferation of regulations and one strategically important aspect of lobbying is attending and altering the process of creating, interpreting and/or applying regulations and legislative measures and directly or indirectly influencing public powers in every intervention or decision. International trade is largely based on influence, and therefore gaining closer access to decision-making centers has become an obligatory part of commercial competition.
All the practices above are included in influence strategy: influential communication is also the hardest to identify and oppose because it is perfectly legal. "Information war" is based on the following few simple principles that can wreck havoc when marshaled together:
moral argument, that is the possibility to induce a crisis on the basis of an ethical reasoning;
offending political correctness by disrupting the day's cultural and psychological patterns;
choosing targets, in the sense that the weaker the legitimacy of the adversary's capital, the more the information attack will provoke escalation in the media;
the degree of celebrity of the players;
the criterion of appropriateness or resonance of the environment.
The upheaval of the Western economies' competitive system is not just a passing thing. A growing number of powers (China, India, Brazil, Turkey, Iran, Russia) is conditioning the rapid shift in international competition. More often than not, the choice of winning dominance in foreign markets prevails over restructuring the nation's own domestic markets. This demonstrates the extent to which a power strategy can make a decisive difference in the context of economic competition. These new players in international competition hold a different view of the dialectic between power and market, the latter being seen as the primary means to the increment of power. This vision revives the basic principles of political economics, according to which the market is the only path to power and not the other way around that has been demonstrated in numerous cases (such as Russia's Vladimir Putin's use of energy resources for coercive bargaining and blackmail in 2009) and illustrates the limits  of the interpretative models of liberal economists whose analyses were focused on the effects of deregulation, mergers, or financial speculation involving gas prices, but fell short of the possible use of gas trade as a weapon.
The process of globalization is irreversible and fairly independent of what governments do.  Globalization is one thing, but the ideology of a global free market that may produce a higher growth rate than any other system but gives no importance to how such growth is distributed is another. The argument that the highest capitalistic growth distributes resources in the best possible way, in fact, was never very convincing. Even Adam Smith thought that there were certain things the market could not do and should not do.
Historically speaking, the balanced evolution of world industry was created not by liberalism but by its opposite. The United States and Germany both became industrial powers in the 19th century because they protected their industries until they were able to compete against the dominant economy of the day: Great Britain. Neo-classical economic theories are now in disfavor because the system has come to be disrupted by scarce control over international financial flows and investment procedures.
Now more than ever, we are witnessing a struggle between the forces of capitalism, which tend to overcome every obstacle, and political forces that operate through nation states and are obliged to regulate these procedures. The laws of capitalist development are simple: maximize expansion, profit, and increase in capital. Governments by nature have different priorities instead, and this generates conflict. Furthermore, the dynamic of the global economy is one that does not ensure the stability of its protagonists.
The nation-state system and the economy system coexist in constant tension and must adapt, but if there were no relative stability among states, the instability of a world organized along the lines of transnational economy would only increase. The real problem is not whether governments can control the international corporations operating inside their borders, but whether they are able to exert global control: when companies and governments clash, the latter must negotiate as if there were another nation seated before them.
Like religions and cultures, globalization is only a simplified answer to today's conflicts and the challenges to security. Globalization has most certainly reduced the importance of military power since the end of the 20th century, whereas security – internal security in particular – has become a global public asset. In the age of information technology, interdependence, and "smart goods over heavy goods", the military force offers less and costs more. Economic, technological, and especially communicative competition is more important and determinant than military strength.
The globalization of information has contributed to changing the nature of warfare by making public opinion decisive. In the short term, geo-information has become more important than geo-economy because its effects are immediate and not always governable. This is also a post-Cold War phenomenon.
In this context, the economy is no longer the mechanism of security as it was during Cold War, but on the contrary, security now serves the economy in creating better conditions for the expansion and protection of globalization. The nature of security depends on the situation prevailing in each nation and varies from one region to another, according to the respective level of globalization.
Consequently, it is the process of globalization that has restored political economics to importance and re-sparked a discussion formerly considered closed, according to which the market is the path to power and not the other way around, as it becomes an instrument of power politics in the globalization of exchange. The accumulation of power through economic expansion is the driving force behind the new emerging nations.
Yet today's economic context must come to terms with new offensive strategies that undermine the industrial basis of the market economy and draw attention to the predatory policies of what may be defined as authentic economic warfare.
It is in this context that all companies, regardless of size, can be said to suffer damage from the absence of an economic security culture that only the use of intelligence, as a tool in analyzing predatory completion, can provide.
Interpreting the notion of national security including also the safeguarding of national interests requires information and security services to be ready to protect big companies or those of strategic significance, which the French refer to as "companies of national strategic importance" or "national champions". These companies often – but not always – have their own information or security organizations that help them survive fiercer and fiercer competition.
In any case, in the field of economic intelligence the rules between the services of the various nations are more flexible, and it is easier to refer to others merely as competitors, neither friend nor enemy. This field is currently in the process of development, and European economic intelligence is still in embryonic phase.
The evolution of the information society has profoundly modified the frame of conflict. In the opinion of American analysts like John Arquilla and David Runfeldt, experts in netwar at Rand Corporation, the nation that wins tomorrow's conflicts will not be the one with the biggest bomb, but the one that tells the best story.
In this sense, Americans have been referring to the key concept of information dominance since 1997. Defined as the control of anything that may be deemed information, this doctrine aspires at the moulding of the world by standardizing international practices and regulations to the American model, with the objective of placing decision-making bodies under control.
These experts note that it is sufficient to observe how American public opinion was mobilized during the invasion of Kuwait by a disinformation process planned at military level, or more precisely, at the level of psychological warfare. Information manipulation processes allow certain facts to be marginalized, and for this reason the domination of information has become a top priority in defining American strategy.
We may consider how the war in Iraq demonstrated the importance that manipulating information has assumed in international relations. The accusations made by G. W. Bush against Saddam Hussein regarding the existence of weapons of mass destruction represent a textbook case in the history of disinformation.
On the other hand, we must be careful of jumping to conclusions about how cognitive warfare is waged: disinformation, or even worse, the manipulation and authentic distortion of information for the purpose of deceiving your adversary or ally is often mistakenly confused with the production of knowledge conceived to orient the rules of conduct.
In this regard, Harbulot emphasized the profoundly innovative role of information war in terms of strategy and its implications for companies.
It was naturally Harbulot's intention to use cognitive warfare to protect the economic interests of French companies against their American competitors. If, in fact, conflicts ranging from the Gulf War to the War in Kosovo have demonstrated the overwhelming superiority of American military intelligence overseas, what room for maneuver remains open today for the managers of the intelligence service in Western Europe, who are responsible for defending the geo-economic interests of their nations against American interests? Harbulot's answer is clear: this room for maneuver is constantly eroding, and a situation of near total paralysis has been reached in certain cases.
Closing this gap means modernizing the thought of Sun-Tzu, the Comintern, and Mao Zedong, and especially that of Winston Churchill, the first Western statesman to have orchestrated a plan for information warfare against Nazi Germany (Plan Jaël). In terms of disinformation, he represents British genius in deceiving the enemy on the dates and locations of invasion landings.
Naturally, the lack of legal provisions regarding the manipulation of knowledge raises serious concern for the economic security of European companies, which must consequently arm themselves with techniques capable of strategically managing economic information.
It is precisely in light of American political-military choices that French strategy discerned the need to define just what information war really is in the strictest terms. The expression used in French strategic context is "cognitive warfare", which is defined as the capacity to utilize knowledge in circumstances of conflict.
In particular, the French School of Economic Warfare acknowledges in cognitive warfare the conflict between different capacities of obtaining, producing, and/or obstructing determined types of knowledge implicit in power relations that can be defined "weak against weak" or inversely, "weak against strong".
Numerous examples that come from the world of industry testify that innovation in this field is not always necessarily made by the strongest. Naturally, the United States is the primary artifice of "strong against weak" cognitive thinking, such as, for example, in defense of its position as superpower at both military and informational level. This nation's way of orienting its own and the other nation's conduct implies its complete acquisition of the importance of cognitive warfare as the ability to have the images of single powers perceived by the world public opinion, a strong argument in the search for legitimacy that every democracy must acquire in national and international context. The United States has always – but especially after September 11 – stoked the legitimacy of its policies by emphasizing the defense of democracy and the need for global security as reasons to combat anti-democratic forces.
In today's context of intense competition, destabilization plays a fundamental role. Harbulot suggests considering the example, that has become common practice in economic warfare, of a multinational company that decides to stop a competitor from developing a project in an emerging nation.
A cognitive warfare operation might take the following form:
Identification of the competitor's weak points in the area in question (weaknesses may vary in nature: bribes paid to authorities, environmental pollution, failures to respect human rights). All the information collected must be verifiable and not give rise to fallacious interpretation.
The choice of the information attack procedure: if the cognitive aspect is considered, the following scenario may be imagined. The director assigned orders funds to be paid into a private foundation supported by the company. A trusted person at such foundation then channels this money to a NGO that has posed itself the objective of protecting the environment. The maneuver consists in then making the NGO aware of this dossier by indirectly providing it with verifiable (and therefore non-manipulated) information on the misdeeds of the competitor multinational. Through its Internet site, the NGO then sends negative messages against the competitor's project. This is how the chain of knowledge is created. The next step required is knowing how to consciously activate it for the purpose of destabilizing the target.
The chief strength of the information attack lies not in deceiving or misinforming but instead in fomenting a pertinent dispute that has been demonstrated by objective facts. The level of conspiracy is limited to setting up and activating the information chain. The more "grounded" the diatribe is, the harder it will be for the adversary to demonstrate conspiracy, even if only in theory.
It is clear that the spread of new information technologies has brought competition exasperated levels and facilitated cognitive warfare, in such way triggering an unprecedented conflict that, in the opinion of the French analysts, exceeds even that of the Cold War.
Information has become another weapon in the art of war capable of making the difference between winning and losing, regardless of whether the conflict is military or economic.
Changes of such degree impose cultural revolution.
Then there is psychological warfare, one of the principal forms of information war. It is the most sophisticated because it relies essentially on human intelligence, in its capacity to understand possible actions for success by controlling the means of communication.
Little known and scarcely practiced in France, psychological warfare has never received much attention from the military establishment, which has often succumbed to the pressure of events or adversaries, as happened in Indochina and Algeria.
Psychological warfare employs every means available, from disinformation to deceit, from propaganda to interdiction, in clashes of various nature (from the battle against terrorism to conventional warfare and the subsidization of peace) and is moreover directed to public opinion for the purpose of conditioning or manipulating it.
The use of psychological weapons cannot be improvised and is based on an organized operative structure and conducted by specialized personnel and organizations.
Civil communication systems have by now reached levels of performance previously attained only by armed forces and governments. This has led to the accumulation of a critical mass such to enable a lowering of costs. For this reason, even if the conservation of certain autonomous military capacities is foreseen, the development of information systems for defense and intervention depends more and more on civil systems. This creates a vulnerability that might be underestimated in times of crisis or conflict.
The infosphere's framework has become highly conflictual; information war has become inevitable and is waged with the function of appropriation (intelligence), interdiction (limitation of access to information) and manipulation (intoxication).
Economic intelligence provides a necessary response to a world with no more borders of time or space, where information is immediate and reaction time is zero. A re-organization of structures around the new dimension assumed by the relationship between information and intelligence leads to changes in both the decision-making system and the management of human resources. First and foremost of all, the revolution must be cultural in nature: perceiving information as a weapon to be incorporated into national defense strategy.
Social Mobility and Stronger Private Sector Role are Keys to Growth in the Arab World
In spite of unprecedented improvements in technological readiness, the Arab World continues to struggle to innovate and create broad-based opportunities for its youth. Government-led investment alone will not suffice to channel the energies of society toward more private sector initiative, better education and ultimately more productive jobs and increased social mobility. The Arab World Competitiveness Report 2018 published by the World Economic Forum and the World Bank Group outlines recommendations for the Arab countries to prepare for a new economic context.
The gap between the competitiveness of the Gulf Cooperation Council (GCC) and of the other economies of the region, especially the ones affected by conflict and violence, has further increased over the last decade. However, similarities exist as the drop in oil prices of the past few years has forced even the most affluent countries in the region to question their existing social and economic models. Across the entire region, education is currently not rewarded with better opportunities to the point where the more educated the Arab youth is, the more likely they are to remain unemployed. Financial resources, while available through banks, are rarely distributed out of a small circle of large and established companies; and a complex legal system limits access to resources locked in place and distorts private initiative.
At the same time, a number of countries in the region are trying out new solutions to previously existing barriers to competitiveness.
In ten years, Morocco has nearly halved its average import tariff from 18.9 to 10.5 percent, facilitated trade and investment and benefited from sustained growth.
The United Arab Emirates has increased equity investment in technology firms from 100 million to 1.7 billion USD in just two years.
Bahrain is piloting a new flexi-permit for foreign workers to go beyond the usual sponsorship system that has segmented and created inefficiencies in the labour market of most GCC countries.
Saudi Arabia has committed to significant changes to its economy and society as part of its Vision 2030 reform plan, and Algeria has tripled internet access among its population in just five years.
"We hope that the 2018 Arab World Competitiveness Report will stimulate discussions resulting in government reforms that could unlock the entrepreneurial potential of the region and its youth," said Philippe Le Houérou, IFC's CEO. "We must accelerate progress toward an innovation-driven economic model that creates productive jobs and widespread opportunities."
"The world is adapting to unprecedented technological changes, shifts in income distribution and the need for more sustainable pathways to economic growth, "added Mirek Dusek, Deputy Head of Geopolitical and Regional Affairs at the World Economic Forum. "Diversification and entrepreneurship are important in generating opportunities for the Arab youth and preparing their countries for the Fourth Industrial Revolution."
With a few exceptions, such as Jordan, Tunisia and Lebanon, most Arab countries have much less diversified economies than countries in other regions with a similar level of income. For all of them, the way toward less oil-dependent economies is through robust macroeconomic policies that facilitate investment and trade, promotion of exports, improvements in education and initiatives to increase innovation and technological adoption among firms.
Entrepreneurship and broad-based private sector initiative must be a key ingredient to any diversification recipe.
The Arab Competitiveness Report 2018 also features country profiles, available here: Algeria, Bahrain, Egypt, Jordan, Kuwait, Lebanon, Morocco, Oman, Qatar, Saudi Arabia, Tunisia, United Arab Emirates.
The impact of labour market trainings on unemployment process in the global labour economy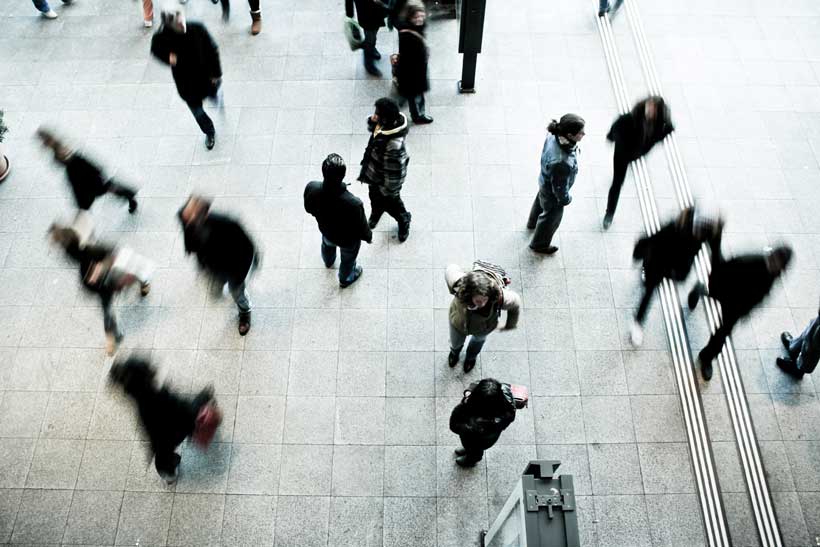 Since the 1990s, the persistence of high unemployment has been followed by two downturns, which affected an economic life over the world across the nation-states. The overt consequences cost unpleasantly social and economic outcomes for the states as well as societies. Henceforth, activation turn has observed once more shifting passive employment policies within the active policy actions of countries upon labour market at the beginning of a new millennium. It was supposed that the activation of jobless people through keeping employees occupied, job-search assistance, job creation and work experience programs, training and invest in up skilling, is an open way to fight against high unemployment and secure economic growth as well. Hereby, the idea of an active labour market policy (ALMP) became again pivotal tool in the domestic policy agendas of states in order to engage in new challenges of labour markets. Since the 1950s,it is an apparent fact that in Europe and the Nordic countries that the effectiveness of ALMPs engenders diminution in a structural and long-term unemployment and leads to increase net income together with the employment ratio of targeted groups in national economies.
With the XXI century's new technological vicissitudes and industrialization, the active employment policies have been designed to support people with monetary (income) and non-monetary (education) incentives in order to reduce inequality, keep the balance of social inclusion, and stimulate market beyond to decrease unemployment. Consequently, labour market training grew into to become an important measure of ALMP strategies in the background of "welfare to workfare policy approach" to create better-skilled workforce as well as to surge adequate match between skilled manpower and needs of progressive demand in labour markets.
In fact, the scholarly studies state significant impacts of training and vocational programs in the activation of the workforce. For example, the 1950-1960s – Post War Era characterized with the rapid economic growth and labour supply shortage in the European industry. And as a solution, national employment policies started to focus on labour trainings. So that Sweden with its successful retraining system has been the pioneer of ALMP idea in the history. On the other hand, Germany with 1969`s Employment Promotion Act considered training as a principal component of active employment policies to upskill workforce in terms of new industrial needs by market demand.
The UN 2009 reports that education is considered one of the main indicators of poverty reduction: education and human resource investments contribute to an economic development of nation-states and societies. Higher educated people or up-skilled workforce boost up productivity and react the positively to technological changes. Some scholars and interlocutors claim that in long-term perspectives ALMPs should have to aim to develop an education and training system that enhances the productivity and employability of a labour force. Because of the fact that the skilled manpower is one of the cornerstones of the higher employment, developed economy, higher net income and well-being of the whole society.
Many types of research have been carried out to identify the prominence of labour market training, however, the Katz`s study (1993) shows the significant point of job market training as turning "unskilled labour" into "skilled labour". Perceptibly, the unemployment problem is more common among less skilled individuals and new entrants to the market. Shifting in demand against unskilled labour force causes an unemployment among those people. In contrast to unskilled force reservation wage and labour demand is high for skilled manpower in the market. Here, the training policy helps turn out unskilled to a skilled workforce and to increase total employment in order to decrease unskilled unemployment. Research argues that training policy extends the skilled labour force and close the gap between the unskilled and skilled workers. Caruana and Theuma (2012) refer to Katz (1993) argue that in order to push jobless people towards work, some trainings improve the qualification of those workers who are already in the market. Hence, Katz (1993) emphasizes the importance of labour market training in reducing the unemployment rate of unskilled labour by transferring more workers to the skilled labour pool. They also underline the significant role of a training policy in improving the skills of employees and increasing, the supply of skilled manpower in the economy. The following figure "Development of Unskilled Labour Force" visualizes Katz`s statement andshows how training measure affects the job market in both ways. The points where demand curves intersect supply curves, which are given wages for skilled and unskilled labour respectively. As the author explains, the wages represent the remuneration of foregone opportunity costs that, logically, is higher for skilled labour than for unskilled one. Since labour demand for the skilled labour is stronger than that of unskilled labour, thus, the demand curve for the former one is more elastic. As the figure illustrates, after the implementation of training, part of unskilled labour is moving up to the skilled.
At the same time, scholar states that wage setting regulation, training, and education systems affect differently net income and employment perspectives. Consequently, education and labour training policies create an equal distribution of skills and able to reduce supply and demand shifting on wages and employment. Another study by Calmfors et al., (2001) argue that training programs increase the reservation wage of attendees. However, salary growth and employment perspectives are possible by time after long run participation in the program.
To sum up, the training policy is considered as a main supply-side policy tool of activation to tackle unemployment. Scholars argue that training programs are useful to prevent the long run unemployment and to keep unemployed active in the market via participation. However, ex-post evaluation of training programs is controversial. Country case studies show that training programs are more effective in the background of vocational education reforms and collaboration with demand-side active labour market policies.
Reference list:
, Forslund A., &Hemstrom M., (2001), Does Active Labour Market Policy Work? Lessons from Swedish experiences, Swedish Economy Policy Review, 85, 61-124
Caruana C. &Theuma M., (2012), The next leap – From Labour Market Programmes to Active Labour Market Policy.
Katz, F.L., (1993), Active Labor Market Policies to Expand Employment and Opportunity.
United Nations, (2009), Rethinking Poverty: Report on the World Social Situation 2010, Retrieved from http://www.un.org/esa/socdev/rwss/docs/2010/fullreport.pdf
Paid and well-designed internships work
"Before, they would ask for your diploma and maybe your grades. Now, when you are entering the labour market, you are asked for multiple internships and work experience here and there so I feel the pressure to intern so as to be better prepared for the labour market."
That was what secondary school student, Georgia, told me while I was carrying out some focus group research last year for an ILO survey on youth aspirations.
Her frustration and worry are typical these days of many young people entering the labour market. They face the daunting task of finding a decent job and then keeping it when they do.
Unemployment and the proportion of young people not in employment, education or training are high, and new and emerging forms of 'non-standard' employment such as temporary, part-time and gig work are rapidly expanding.
These types of 'non-standard' jobs now dominate young people's early labour market experiences, along with internships, which are becoming ever more common – not only in high income countries where they originated but also in low and middle income countries.
The idea is that internships help break that Catch 22 that many young jobseekers face – not having enough experience to get a job and not being able to get the experience needed because of not having a job.
But, just how effective are internships as a means of promoting the long term job prospects of young people like Georgia?
The fact is, there hasn't been much solid research. Above-all, very little at all is known about the impact of so-called 'open-market' internships which are not undertaken as part of either an educational course or as part of an active labour market programme. In many – if not most- countries, these remain under-studied and under-regulated
This is the question that my colleague Luis Pinedo and I set out to answer in a new ILO working paper,  "Interns and outcomes: Just how effective are internships as a bridge to stable employment?", which reviews existing studies and analyses primary data using surveys of interns undertaken by the European Commission and the Fair Internship Initiative (FII), an intern advocacy coalition.
We came to three main conclusions:
Not all internships improve career prospects
The impact of internships on the longer term integration of youth into work appears to be modest. Internships are, on average, less effective than either student jobs or apprenticeships as a means to bridge the gap between education and regular employment.
Paying interns pays off
It is clear, however, that paid internships offer better job prospects for youth in the long run than unpaid ones and that paid interns are more likely to find a job than those who were not remunerated. This may be because the payment itself may be linked to other positive features of a well-designed internship programme. These include the presence of a mentor; similar working conditions as regular employees; access to health insurance, and internships that are long enough for the young person to acquire and improve their skills. In addition, formal certification of the completed internship and/or undertaking the internship in a big firm both influence employment prospects and can also have a positive long-term impact.  However, the likelihood of finding a job does not increase in relation to the amount paid to the intern.
More and better research is needed
As yet, far too few studies have been carried out and those that do exist rarely make a serious attempt at identifying the causal links between internship programme features and post-internship labour market outcomes. Moreover, analyses of open market internships are even rarer. The task is clearly made more complicated by the fact that there is no agreement about what precisely is an internship. However, the lack of analysis is particularly worrisome not least because it is precisely open market internships which are least covered by existing forms of regulation. This paper, along with its two companion papers listed below mark a first step by the ILO to rectifying this information gap.
See the two other working papers that are part of the series:
Employment working paper no. 240: The regulation of internships: A comparative study Andrew Stewart, Rosemary Owens, Anne Hewitt and Irene Nikoloudakis
Employment working paper no. 242: Does work-based learning facilitate transitions to decent work? Laura Brewer and Paul Comyn