The Worst Horror Story – Rape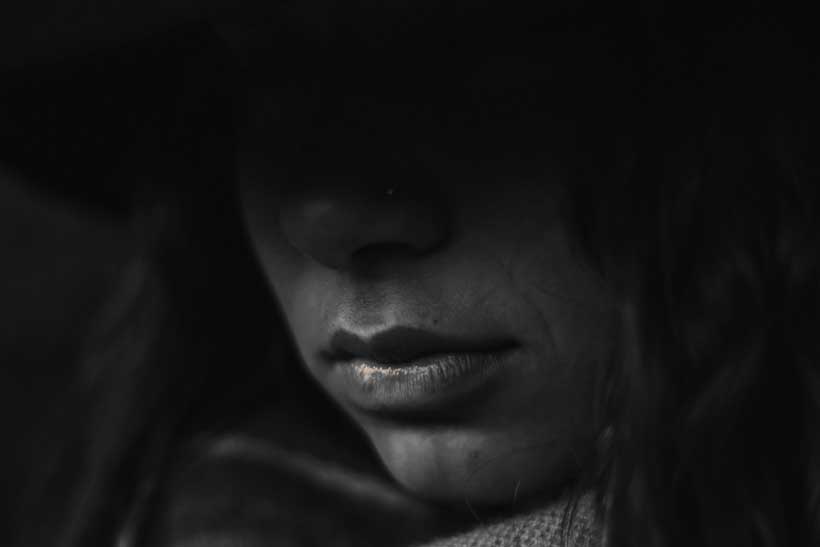 Rape in all its horrendous forms is a marred and an abhorrent trace of patriarchy and misogyny. The direct victims are majorly women, but the fact that men can be –and often are– victims cannot be discounted. Devising its roots in power-play and control, today it carries a heavier weight as a statutory offence with set penalties. Despite these penalties and a massive international attention taking forms of media outrage, studies, monetary and legal aid, awareness programs, and safe shelters, rapes of women – young and old are alarmingly high in South Asia by offenders of varying age groups.
In Nepal, as reported by a national daily, 78 rape cases have on average been reported every month over a course of five years, many of the offenders being septuagenarians and octogenarians. The Indian National Crime Bureau Report (NCBR, 2016) claimed 338,954 reports were made between 2015 and 2016 as crimes against women out of which 38,947 were rapes. It also reported an increase of 82% in the incidents of rape of children. Likewise, in Pakistan, Human Rights Watch asserts of at least one rape every two hours and one gang-rape every eight. In Bangladesh, 13,003 rape cases were reported between 2001-2017 out of which 85 were rapes by law enforcement agents such as police, jail agents, and the army. These data are only the tip of the iceberg as many cases are unreported by the victim, withdrawn upon coercion, or refused to be registered as a legit case by the authority
The Dynamics
The causes of rape are far too many, and differs from case to case. The reasons that surface commonly are sexual frustration in men, poverty, mind-sets and attitudes that reflect machismo, a sense of entitlement, unawareness, and acceptance. In 2012, a report by UNICEF published that 57% men and 53% women in India thought marital rape as not rape, and a sizeable number believed that beating of wives by their husbands was not violence. In India and Bangladesh, the legislations on what constitutes a crime declares it as not rape if the person is married to the victim and if she is over 15 years of age, excepting judicial separation.
We need to remind ourselves that in the South Asian countries, men often grow up being told and shown that they are superior to women who then grow old with a sense of entitlement as they deem it fit for a woman to be available on their demand. When these men are unable to earn for the family due to unemployment or otherwise, their frustration takes the form of rape to demonstrate their 'masculinity' and maintain superiority over the women.
Now, this mentality also works in reverse, where a woman is told be to weaker than men and should protect herself from them if she does not wish to get raped. In most South Asian families, females have lesser liberty of movement and choices as compared to their male counterparts. This obviously arises from expected gender behavior that good women should be meek, submissive, and obedient but is also centered around the fact that the families do not want their females to be raped.
This objective of giving women the security inside the family homes is flawed for two reasons. Firstly, rapes and molestation within the family very often exist. In January 2018, a baby girl of eight months was raped in Delhi, India by a relative in her house. Little girls of varying ages have been raped right next to a family member by another family member or neighbors in several instances in Nepal and they could do nothing, not even file a complaint because this façade of a domestic protection does not concern a female's bodily security but societal reputation.
The Aftermath
Once a person is subjected to rape, the victim becomes unchaste and impure and is thought to bring dishonour to the family. The terminology in Pakistan is kari, referring to someone who has lost virginity outside marriage and an honour killing, karokari, is subjected by the village council. The victims often commit suicide or are killed by their own families for tainting the honour. In 2002, Mukhtaran Bibi challenged this status quo by not committing suicide after a gang rape that was ordered on her by a village council but filed a case against all her rapists. Initially, they were sentenced to death but in 2005, five of them were acquitted due to lack of evidence. In 2011, the sixth offender got acquitted too. In 2017 in Multan, Pakistan, a jirgah (village council) ordered revenge rape on the sister of an offender. In all these years, nothing has changed and even today revenge rape is still being ordered on innocent girls for no fault of their own as punishment.
The victims in other countries face social stigma and have to live in fear because once someone falls victim to rape, they are prone to more rapes because the value of a person is reduced from that of a human to a commodity that is free for public use. In Haryana, India, a girl was gang-raped twice by the same set of men who were out on bail after raping her the first time six years ago. A take-home message is that the onus lies on a woman to protect herself from men who are always lurking in hunt of a prey to rape, yet again asserting that the victim befalls such fate on themselves due to their actions, or in Pakistan actions of their family members.
Rapes are justified for godforsaken reasons and victims told they were 'asking for it' by travelling alone at ungodly hours, dressing provocatively, being friends with men, or indulging in so called notorious activities like smoking, drinking, and partying. The way these protectionist measures are advised always revolves around victim but never around the offenders, due to the notion that men have an insatiable sexual appetite and if women portray themselves to be 'easy', they are raped. Ranjit Sinha, head of Indian Central Bureau of Investigation once commented that if women couldn't prevent rapes, they should enjoy it.
In India, Pakistan, and Bangladesh, victims of rape are subjected to a two-finger test to determine their sexual activeness. This procedure exists despite so many pleas from within these countries and outside to get rid of it on the bases that it is flawed on so many levels as it renders women who chose to be sexually active out of consent as lecherous and dirty who have already been touched by a man. This violation of a victim's body is backed by the government in the form of a random stranger determining of their worth. This is of course scientifically inaccurate, and extremely irrelevant in case of rape.
Equally exasperating is the fact that women should remain pious and dedicated to only choosing to be sexually active with their legally married husbands but when their husbands rape them, it is not recognised by the legislation. O. P. Chautala, an ex minister in India, once stated that girls should be married as they turn 16 so that sexual needs of women are met and they will not go elsewhere and rapes will reduce. However, even statutory age of marriage is above 16 in India, and marriage is not a way to end rape. Rather, such a statement renders women as cattle whose ownership belongs to the husband.
These instances prove time and again that the role of a woman is always reduced to pleasing her husband in bed without considerations.  In fact, marriage is a holy sacrament that can undo rape – perhaps why victims are married off to their rapists in South Asia who then continue to rape them for the rest of their lives.
Most importantly, the police and other protectors of law find ways to make money out of instances of rape. Like, in January 2018 in Kathmandu, Nepal, a woman of 22 years withdrew her report of rape after few days and it was later revealed that the police were involved facilitating monetary settlements between the accused and the complainant with a personal gain. In Bharatpur, Nepal in February 2018, police coerced a woman to withdraw her rape complaint. So many more cases have surfaced in the southern plains of Nepal where the police have been involved as middlemen.
Hindrance to Justice
The reasons behind rape are men-centric but they have been ingrained in the societies as acceptable by both men and women. Reporting of rape has been increasing in India, Nepal, Bangladesh, and Pakistan but the cases are not dealt with caution. The victims face injustice and have to go through denigrating treatment by the police and health officers, questioning their character and morality.
The portrayal of a victim in the media is a stereotypical one, a non-provocative, harmless, and morally upright person with no past sexual history. Any victim deviating from this stereotype probably brought it on themselves. Further, the media has been reporting on sensitive issues like rape without sensitivity like revealing the victim's name which is illegal or slut-shaming the victims.
Lastly, even death penalties are not enough to deter people from committing rapes. In Pakistan and India, rape can be punished with death but the crime is still on the rise. After the 2012 Nirbhaya case in Delhi, India, a strong plea was made to change the judicial system and a fast-track hearing was introduced for rape because national outrage by the citizens was not deemed enough to bring a change. In Nepal, the fast-track court is in practice too, but the problem arises in procuring evidence which is substantial in these cases.
World population set to grow another 2.2 billion by 2050
The world's population is set to grow by 2.2 billion between now and 2050, the UN said on Wednesday, and more than half of that growth – 1.3 billion – is likely to be in sub-Saharan Africa, where women's rights are hampered by limited access to healthcare and education, along with "entrenched gender discrimination".
Monica Ferro, Director of the UN Population Fund (UNFPA) in Geneva, said the trend globally is towards smaller families, indicating that more people are making choices about exactly how many children they want, or can afford to raise.
Despite the gradual transition to lower fertility rates, which began in Europe in the late 19th century, no country can claim that all their citizens enjoy reproductive rights at all times, Ms Ferro told journalists at a press briefing. "No matter if it is a high fertility-rate country or low fertility-rate country, in both of them, you will find individuals and couples who say they don't have the number of children they want. They either have too many or too few."
In 43 countries, women have more than 4 children
According to UNFPA's State of World Population 2018, there are 43 countries where women have more than four or more children, and 38 of these are in Africa.
In all but five East African countries, fewer than half of all women surveyed, said they would prefer not to have any more children.
If UNFPA's predictions are correct, Africa's share of the world population will grow from 17 per cent in 2017, to 26 per cent in 2050.
Staying with the African continent, fertility rates are "significantly lower" in cities than in rural areas, the report indicates. In Ethiopia, for example, women have around 2.1 children in cities, whereas they have around five in the rest of the country.
Bigger families in conflict zones
Underlining the link between conflict and insecurity with bigger families, the UNFPA data also shows that Afghanistan, Iraq, Palestine, Timor-Leste and Yemen have higher fertility rates than the overall average of 2.5 children per woman.
The UNFPA official urged all countries to implement a range of policies and programmes that would increase the "reproductive choices" of their populations.
"In developing countries, 671 million women have chosen to use modern contraception," Ms Ferro said. "But at the same time, we know that 250 million in the developing world want to control their fertility, and lack access to modern contraceptive methods."
Prioritizing quality maternal healthcare for all is key, according to the UN report, which highlights the need for access to modern contraceptives, better sex education, and an emphasis on changing male stereotyping of women.
Couples who want to have more children should also be helped to do so, Ms Ferro said, explaining that economic barriers which preventing this from happening could be better addressed, through measures such as affordable child care.
France and Norway had seen their birth rates pick up after taking such steps in recent decades, the UNFPA official said.
Nonetheless, many developing countries lack the resources or political security they require to improve reproductive health and rights for all.
They "are struggling hard to meet the demand for education, the demand for jobs, the demand for even having healthcare services that are accessible to everyone," Ms Ferro said. "What the report tries to show is that in these countries, the unmet need for family planning is typically very high."
Reproductive rights have improved 'substantially'
In the nearly 25 years since the landmark International Conference on Population and Development was endorsed by 179 Governments, people's reproductive rights have "substantially improved around the world", Ms Ferro said.
She noted that States agreed then that it was important for couples and individuals to decide the number, spacing and timing of their children, and that such decisions were made free from discrimination, coercion or violence.
A similar commitment is reflected in the Sustainable Development Goals agenda, agreed by the international community in 2015.
Nonetheless, hundreds of thousands of women continue to suffer from the failure to implement this programme of action, the UNFPA official insisted.
"Every year, 300,000 women die during pregnancy or childbirth because they have no choices in maternal healthcare; every day, thousands of girls are forced into child and early marriage and are victims of female genital mutilation. They have no choices."
Poverty should be our history, not present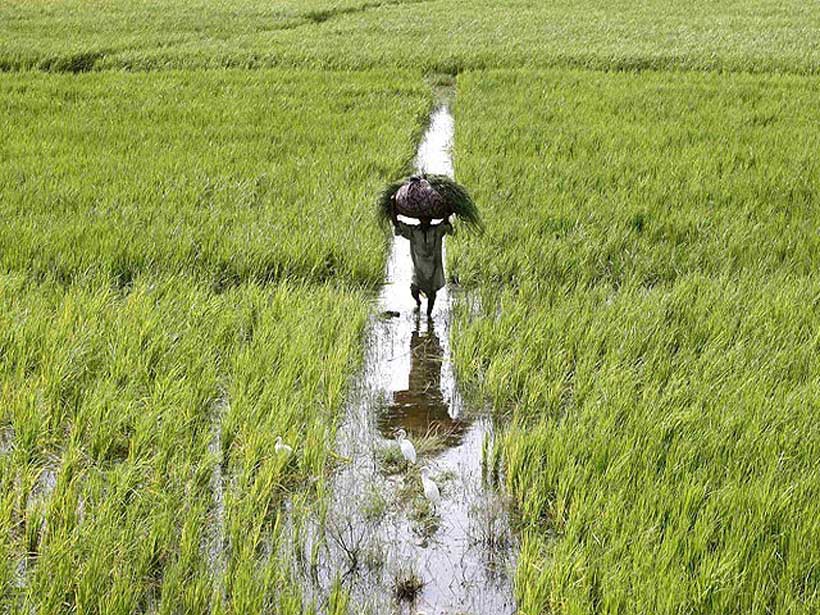 17th October presents an opportunity to not only acknowledge the struggle of our fellow humans suffering from poverty but also gives us a chance to examine what we in our capacity have done and plan to help them in their struggles. Martin Luther King once said "Our lives begin to end the day we become silent about things that matter". Going by that, there should come a time in every person's life when they break the shackles of silence and talk about things which matter on a larger scale. When UN General Assembly adopted the Vision 2030 agenda with 17 SDGs, the first goal out of the these 17 was to eradicate poverty. I have had the distinct opportunity of leading Pakistan's only countrywide rural development programme i.e. National Rural Support Programme (NRSP) for more than two decades. NRSP (combined with NRSP Bank) is the largest microfinance provider in the country focusing on rural areas. A key principle in our strategy for combating poverty is to harness people's potential, enabling them to participate in local development activities.
One of the worst manifestations of poverty is exclusion from participation in decision making process whether at local or national level. Having said that, it is important that we realize that no one intervention is sufficient against poverty. If the challenges are multi-dimensional, the response needs to be the same. From my personal experience, I can state with some certainty that for an effective strategy on poverty eradication, a people-centered approach is the key. A policy that combines infrastructure development and livelihood strategies, with the assurance that the target community is capacitated enough to participate and make their own decisions whether political, economic or about their social life.
NRSP social mobilisation model follows an established three tiered people centric mobilization strategy to organize local communities into sustainable community institutions (CIs). The lowest tier is called community organization (CO). With an 80% representation of local households, a CO is federated into a village level organization called Village Organization (VO). Members from both CO and VO after going through capacity building trainings are federated into Local Support Organization (LSO). Village Development Plan (VDP) and Union Council Development Plan (UCDP) are two important outcomes from these CIs. Because this model ensures participation from the grassroot level, one can be sure that needs and problem identification follows a bottom to top order. Currently NRSP has formed 209,860 COs, 7,574 VOs and 820 LSOs with a total of 3,351,687 community members. 56% of these members are women.
At every CI level, members are requested, trained and facilitated to identify what are the opportunities in their lives which would help them to come out of extreme poverty. Every household makes a Micro Investment Plan (MIP) for their own house. What makes this model unique; are the four qualities that become the guiding principle of these CIs, inclusion, transparency, accountability and good governance. For any CI, to be eligible for development support, it has to meet a stringent criteria. Adherence to these principles makes these CIs sustainable, brings a sense of ownership and empowers them to address their issues themselves.
Based on the plans proposed by these CIs, the activities could be categorized in two different categories, Individual/household activities (Income generating grants, asset transfer for the destitute Access to loans capital e.g. CIF, micro credit, savings, Skills enhancement trainings leading to employment generation) and Community/Village level activities (Access to technical and financial services to accomplish the identified plans, Support for project design, resource mobilization and development of linkages with local government and other development organizations). Individual activities lead to 'private goods' which once sold to the consumer bring financial capital to the seller. Community/Village level activities lead to 'public goods' thus enhancing the functioning of the particular community. Reports on poverty in Pakistan show that as much as 40% of the population, almost half of us suffer from some form of poverty. Poverty in urban areas stands around 10% as compared to 54 % in rural areas. FATA with 73% and Balochistan with 71% poverty rate are the most affected provinces due to poverty. In 2016, Pakistan was declared of having the lowest Human Development Index (HDI) in South Asia. We have a bulging youth population and continuously increasing unemployment rate. These statistics and facts paint a grim picture.
Humans are always willing to improve their lives irrespective of their ethnicity, education, social, education or religious backgrounds.This assertion has to be the key ingredient in the policy making process for poverty eradication. NRSP is currently implementing two large scale five year projects based on the same philosophy in Sindh and Balochistan. Sindh Union Council and Community Economic Strengthening Support Programme (SUCCESS) and Balochistan Rural Development and Community Empowerment (BRACE) with support from European Union (EU) and Local Governments. Especially SUCCESS in Sindh is focused on inclusion of women in the development process and all community institutions formed are women only. Women are leading the change in rural Sindh. BRACE in Balochistan also ensures that 50% of the total beneficiaries and participants of the programme are women.
These are interesting times for Pakistan. The world is changing and so is Pakistan. ICT for development in shape of digital innovation offers a new intervention for poverty alleviation. Improved access of services and products, sharing of information and ideas can open new avenues of positive change (E-Kissan is an example). Whether its health, education, agriculture or capacity building, ICT offers many tools to its users. In terms of accessibility and training, established Rural Support Programmes (RSPs) can play a lending hand. Public-private partnership can act as a catalyst in this digital transformation process. As large as the menace of poverty is in Pakistan, our response needs to be equally larger. A joint platform of all involved stakeholders can be the first step towards policy reforms that safeguard these marginalized communities against threats arising from poverty. We are not short of resources or manpower needed to do the work, what is needed is the will and effort to point us in the right policy direction.
The Sustainable State- Book Review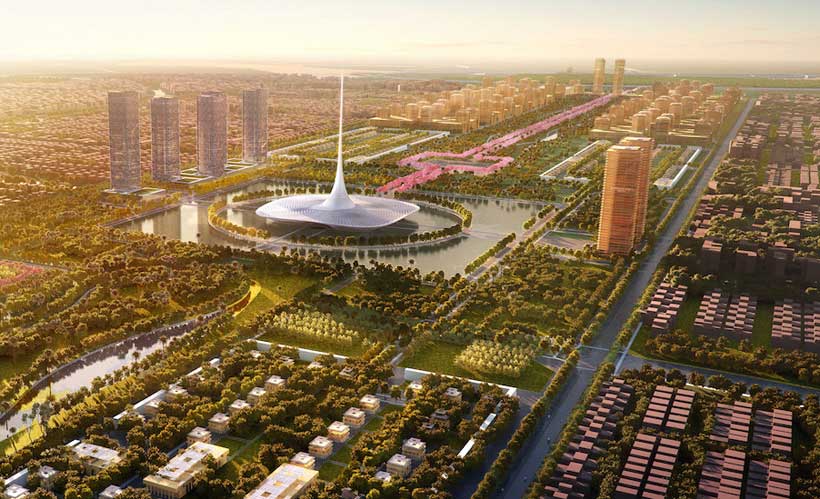 Chandran Nair's new book, The Sustainable State, is a response to runaway consumption by a rapidly expanding world populace. He explains how the rise in living standards, especially in the developing world, is soaring an unsustainable demand for everything from meat, to cars, to modern housing and then gives possible solutions.
Nair reminds me of economist Ha-Joon Chang in both his premise and the evidence he uses to defend it.  Both scholars are highly critical of the current economic ecosystem and the multinational corporations that run it.  Nair points out that the major industries of today are what's causing the unprecedented environmental crises that we're experiencing today.  Not only are corporations polluting the environment and depleting natural resources, but are also covering it up and blocking possible legislative antidotes.
Thus, Nair endorses Ha-Joon Chang's solution: East Asian-style state regulation of the economy.  Since corporations will never voluntarily do anything that will hurt their profits, a strong federal government must force them to do so through laws that have the planet's future in mind.  The book points out that the manufacturing and sales costs of consumer products don't reflect their full cost.  For instance, a roll of toilet paper cost the forest it came from a tree; deforestation has existentially high long-term costs to Earth's inhabitants.  Anything produced for or shipped to market cost the world through energy consumption, if nothing else.  Thus, Nair supports making producers pay for the full cost of their merchandise through programs such as cap-and-trade and reforestation taxes.
The book gives several examples of (generally East Asian) countries and cities trying to regulate their way to higher sustainability, with varying degrees of success.  For instance, China has arguably become the world leader in terms of environmental initiatives through tough laws governing pollution and a long-term environmental strategy.  In China's Youyu County, they went from having under 1% of land forested in 1949 to over half today.  Singapore has largely staved off the kind of affordable-housing crisis seen in major cities and city-states by instituting a comprehensive public housing system.  Jakarta, on the other hand, has struggled in their efforts to reduce their crippling traffic congestion.  For instance, when they created 3-person minimum carpool lanes, car owners simply hired pairs of people to meet the requirement.  When Jakarta changed to an odd-even license-number congestion scheme, people simply bought extra license plates.
This book fits in nicely in the post-Trump, post-Brexit era in its skepticism of Western democracy.  Example after example is given of Western government ineptitude towards environmental management, from oil lobbyists' consistent ability to kill or water down regulations, to general short sidedness.  India's democracy is also criticized for its failure to clean up the Ganges, among other things.  Nair has a lot of praise for single-party governments in China, Vietnam and Singapore in their recent environmental policy records.
He stresses that he isn't anti-democratic per se, but rather, he can't ignore the trends.  Most Western democracies are currently neutered by partisan deadlock, lobbyist money and a myopic obsession with the short term, due to the nature of the election cycle.  Single-party states, by definition, have no partisan deadlock, aren't reliant upon lobbyist money for re-election and can implement policies that may piss off their constituents in the short term, but are critical for the future.  The recommendation is thus given that democracies stick up to corporate interests and institute long-term policies that will meaningfully address the environmental issues of the future.
The Sustainable State is sobering in its assessment of our current state of resource depletion and global warming, but also cautiously optimistic in its faith that government, when acting in good faith, can curb the excesses of industry and regenerate the planet.  There are diagnoses for specific problems, such as the wildfire haze that emanates from Borneo every year and for pollution.  The main omission of the book is in regards to the water crisis.  Nair mentions high-efficiency circular farming and water pollution, but otherwise largely ignores the disturbingly low supply of water for drinking and farming.  This deficit has already sparked conflicts in countries such as Syria and will only snowball as the population continues to explode.  Desert countries and landlocked countries will eventually succumb civil war over access to water, creating a refugee crisis that the world has never seen, if radical and affordable solutions aren't found for supplying water for consumption and irrigation.
Chandran Nair gives plenty of real-life examples of good policies that are mitigating issues and explains why they are successful.  Oftentimes, the solution lies in the checkbook.  Governments can spend money on decades-long programs, corporations can pay through sustainability taxes and individuals can pay through gas taxes and car ownership caps.  In democratic and nondemocratic nations alike, we the people must push our leaders to do more, for the future of the human species.