The Worst Horror Story – Rape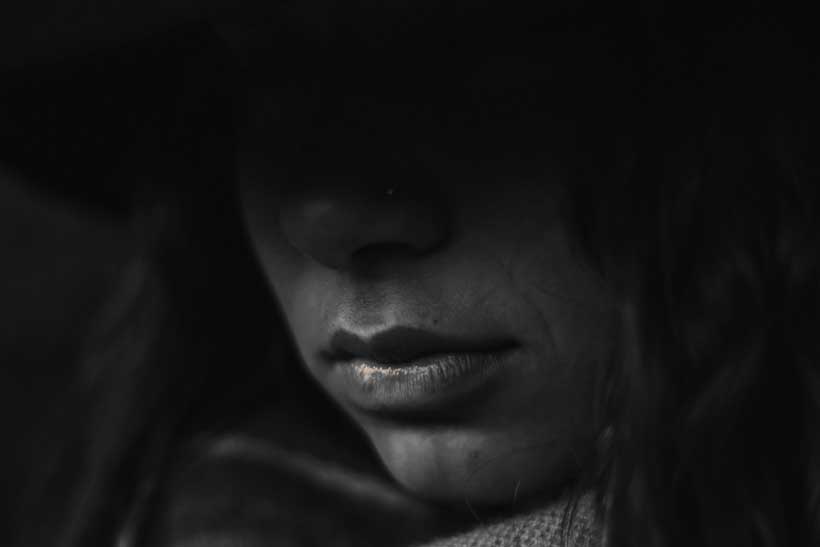 Rape in all its horrendous forms is a marred and an abhorrent trace of patriarchy and misogyny. The direct victims are majorly women, but the fact that men can be –and often are– victims cannot be discounted. Devising its roots in power-play and control, today it carries a heavier weight as a statutory offence with set penalties. Despite these penalties and a massive international attention taking forms of media outrage, studies, monetary and legal aid, awareness programs, and safe shelters, rapes of women – young and old are alarmingly high in South Asia by offenders of varying age groups.
In Nepal, as reported by a national daily, 78 rape cases have on average been reported every month over a course of five years, many of the offenders being septuagenarians and octogenarians. The Indian National Crime Bureau Report (NCBR, 2016) claimed 338,954 reports were made between 2015 and 2016 as crimes against women out of which 38,947 were rapes. It also reported an increase of 82% in the incidents of rape of children. Likewise, in Pakistan, Human Rights Watch asserts of at least one rape every two hours and one gang-rape every eight. In Bangladesh, 13,003 rape cases were reported between 2001-2017 out of which 85 were rapes by law enforcement agents such as police, jail agents, and the army. These data are only the tip of the iceberg as many cases are unreported by the victim, withdrawn upon coercion, or refused to be registered as a legit case by the authority
The Dynamics
The causes of rape are far too many, and differs from case to case. The reasons that surface commonly are sexual frustration in men, poverty, mind-sets and attitudes that reflect machismo, a sense of entitlement, unawareness, and acceptance. In 2012, a report by UNICEF published that 57% men and 53% women in India thought marital rape as not rape, and a sizeable number believed that beating of wives by their husbands was not violence. In India and Bangladesh, the legislations on what constitutes a crime declares it as not rape if the person is married to the victim and if she is over 15 years of age, excepting judicial separation.
We need to remind ourselves that in the South Asian countries, men often grow up being told and shown that they are superior to women who then grow old with a sense of entitlement as they deem it fit for a woman to be available on their demand. When these men are unable to earn for the family due to unemployment or otherwise, their frustration takes the form of rape to demonstrate their 'masculinity' and maintain superiority over the women.
Now, this mentality also works in reverse, where a woman is told be to weaker than men and should protect herself from them if she does not wish to get raped. In most South Asian families, females have lesser liberty of movement and choices as compared to their male counterparts. This obviously arises from expected gender behavior that good women should be meek, submissive, and obedient but is also centered around the fact that the families do not want their females to be raped.
This objective of giving women the security inside the family homes is flawed for two reasons. Firstly, rapes and molestation within the family very often exist. In January 2018, a baby girl of eight months was raped in Delhi, India by a relative in her house. Little girls of varying ages have been raped right next to a family member by another family member or neighbors in several instances in Nepal and they could do nothing, not even file a complaint because this façade of a domestic protection does not concern a female's bodily security but societal reputation.
The Aftermath
Once a person is subjected to rape, the victim becomes unchaste and impure and is thought to bring dishonour to the family. The terminology in Pakistan is kari, referring to someone who has lost virginity outside marriage and an honour killing, karokari, is subjected by the village council. The victims often commit suicide or are killed by their own families for tainting the honour. In 2002, Mukhtaran Bibi challenged this status quo by not committing suicide after a gang rape that was ordered on her by a village council but filed a case against all her rapists. Initially, they were sentenced to death but in 2005, five of them were acquitted due to lack of evidence. In 2011, the sixth offender got acquitted too. In 2017 in Multan, Pakistan, a jirgah (village council) ordered revenge rape on the sister of an offender. In all these years, nothing has changed and even today revenge rape is still being ordered on innocent girls for no fault of their own as punishment.
The victims in other countries face social stigma and have to live in fear because once someone falls victim to rape, they are prone to more rapes because the value of a person is reduced from that of a human to a commodity that is free for public use. In Haryana, India, a girl was gang-raped twice by the same set of men who were out on bail after raping her the first time six years ago. A take-home message is that the onus lies on a woman to protect herself from men who are always lurking in hunt of a prey to rape, yet again asserting that the victim befalls such fate on themselves due to their actions, or in Pakistan actions of their family members.
Rapes are justified for godforsaken reasons and victims told they were 'asking for it' by travelling alone at ungodly hours, dressing provocatively, being friends with men, or indulging in so called notorious activities like smoking, drinking, and partying. The way these protectionist measures are advised always revolves around victim but never around the offenders, due to the notion that men have an insatiable sexual appetite and if women portray themselves to be 'easy', they are raped. Ranjit Sinha, head of Indian Central Bureau of Investigation once commented that if women couldn't prevent rapes, they should enjoy it.
In India, Pakistan, and Bangladesh, victims of rape are subjected to a two-finger test to determine their sexual activeness. This procedure exists despite so many pleas from within these countries and outside to get rid of it on the bases that it is flawed on so many levels as it renders women who chose to be sexually active out of consent as lecherous and dirty who have already been touched by a man. This violation of a victim's body is backed by the government in the form of a random stranger determining of their worth. This is of course scientifically inaccurate, and extremely irrelevant in case of rape.
Equally exasperating is the fact that women should remain pious and dedicated to only choosing to be sexually active with their legally married husbands but when their husbands rape them, it is not recognised by the legislation. O. P. Chautala, an ex minister in India, once stated that girls should be married as they turn 16 so that sexual needs of women are met and they will not go elsewhere and rapes will reduce. However, even statutory age of marriage is above 16 in India, and marriage is not a way to end rape. Rather, such a statement renders women as cattle whose ownership belongs to the husband.
These instances prove time and again that the role of a woman is always reduced to pleasing her husband in bed without considerations.  In fact, marriage is a holy sacrament that can undo rape – perhaps why victims are married off to their rapists in South Asia who then continue to rape them for the rest of their lives.
Most importantly, the police and other protectors of law find ways to make money out of instances of rape. Like, in January 2018 in Kathmandu, Nepal, a woman of 22 years withdrew her report of rape after few days and it was later revealed that the police were involved facilitating monetary settlements between the accused and the complainant with a personal gain. In Bharatpur, Nepal in February 2018, police coerced a woman to withdraw her rape complaint. So many more cases have surfaced in the southern plains of Nepal where the police have been involved as middlemen.
Hindrance to Justice
The reasons behind rape are men-centric but they have been ingrained in the societies as acceptable by both men and women. Reporting of rape has been increasing in India, Nepal, Bangladesh, and Pakistan but the cases are not dealt with caution. The victims face injustice and have to go through denigrating treatment by the police and health officers, questioning their character and morality.
The portrayal of a victim in the media is a stereotypical one, a non-provocative, harmless, and morally upright person with no past sexual history. Any victim deviating from this stereotype probably brought it on themselves. Further, the media has been reporting on sensitive issues like rape without sensitivity like revealing the victim's name which is illegal or slut-shaming the victims.
Lastly, even death penalties are not enough to deter people from committing rapes. In Pakistan and India, rape can be punished with death but the crime is still on the rise. After the 2012 Nirbhaya case in Delhi, India, a strong plea was made to change the judicial system and a fast-track hearing was introduced for rape because national outrage by the citizens was not deemed enough to bring a change. In Nepal, the fast-track court is in practice too, but the problem arises in procuring evidence which is substantial in these cases.
Child Abuse & Legal System
In world where the population is high, crime rate is higher. China has a separate system because China has a large population but the laws are so strict that people are afraid to commit crimes. Legal System of Punishments in China is strict . The recent example in china is during COVID 19. People in China during lockdown was following the laws so strictly. On the other hand the situation in all others countries was very clear.
In countries where the punishments are harsher and deterrent, there is a reduction in crimes. Whereas in countries where the punishments are softer, people do not stop committing crimes.
When we discuss about the Punishments in Islamic Legal System , In Islamic law and the Qur'an there are severe punishments in heinous offenses. In Islam, it has always been the case that if a person commits a major crime, he should be punished in such a way that he becomes a lesson for others and people learn from it.It is in Islam that if someone steals, his hands will be cut off, then no one will ever dare to steal. Prophet Muhammad (Peace be Upon Him) said that if my daughter Fatima also stole, I would cut off her hands.
Legal System of Pakistan , If the punishment is severe then the crime will decrease, if the punishment is not severe then the crime will increase day by day. In our country's legal system Islamic law exist but No proper implementation is there. We mostly follow the principles of the common law for punishment.
The Pakistan Penal Code deals with punishments in criminal cases. Its origin is from the Indian Penal Code which is dated back to the 1860. When Pakistan came into being they renamed this enactment as Pakistan Panel Code. In fact, the origin of the mentioned punishments in the said enactment have basis from the Common Law System which was the system of British Government in the 19th Century. When British Government was ruling over the Indo-Pak subcontinent, they made these laws in the beginning.
The Indian Penal Code was the basic legislation made in the 1860. Later on in 1898 the Code of Criminal Procedure was enacted also. Now in India, Pakistan and Bangladesh the same law is the basic criminal law with certain amendments. These laws have been changed a little bit, but their basic laws are the same and it is still implemented to a greater extent.
Example :According to section 377 of Pakistan Penal Code the unnatural offences are defined in a way that they are related to unnatural lust. If a man tries to have sex with a man and even if he tries to have sex with a child, his sentence is 10 years imprisonment. So if an offender wishes to abuse a child with a fear that if he is caught, he will be imprisoned, he will never commit such offense. Similarly if he knows that he will be released in little span of time on bail by getting the consent from the child's family and by settling the matter by giving them some money, he may commit the offense without any fear. He may commit the same offense again and again.
Conclusion:It is important to create deterrence in punishments especially in heinous offenses so that people have fear of committing them. Only this way offenses can be controlled and society can be peaceful to live in.
East Africa: The status of women remains unequal at all levels of society
For over two decades, the Centre for Rights Education and Awareness (CREAW) has been fighting for gender equality, empowerment of women and improvement of women's rights in Kenya and broadly in East Africa. Established in 1999, CREAW has used bold, innovative and holistic interventions for the realization of women's rights. Most of its programs have focused on challenging practices that undermine equity, equality and constitutionalism, promoting women's participation in decision making and deepening the ideology and philosophy of women's empowerment.
In this interview, Mercy Jelimo, an Executive Program Officer at the Nairobi-based Center for Rights, Education and Awareness (CREAW) discusses the current situation about gender issues, landmarked achievements, existing challenges and the way forward. Here are the interview excerpts:
In your estimation and from your research, how is the situation with gender inequality, specifically in Kenya, and generally in East Africa?
MJ: This survey was commissioned by our partners Women Deliver and Focus 2030 with over 17,000 respondents covering 17 countries on six continents. The survey findings indicated that over 60% of respondents believed that Gender Equality had progressed. However, on average 57% of respondents also felt that the fight for gender equality is not over particularly because we see key aspects of gender inequality persist including: unequal distribution of unpaid care, domestic work and parental responsibilities between men and women (the COVID-19 pandemic has spotlighted the burden women bear as caregivers) different employment opportunities with religion and culture continuing to entrench discrimination against women.
Whereas in East Africa, the survey only covered Kenya, the results are shared across. In particular, the Kenyan respondents indicated that there has been notable progress in regards to Gender equality particularly when it comes to the legal and policy frameworks to guard against discrimination on whichever basis be it sex, religion, class or race.
Over the last quarter century, the country has promulgated a new Constitution and a raft of subsidiary legislations and policies that are critical to Gender equality. Some of these laws include but not limited to: the Sexual Offences Act 2006, the Children's Act 2001, the Prohibition of Female Genital Mutilation Act 2011, the Marriage Act 2014, the Protection Against Domestic Violence Act 2015, the Victim Protection Act 2014, the Witness Protection Act 2008, the National Policy for Prevention and Response to Gender-Based Violence 2014, the National Guidelines on the Management of Sexual Violence 2015, the Multi-sector Standard Operating Procedures for Prevention and Response to Gender Based Violence, and the National Policy on the Eradication of Female Genital Mutilation (FGM) 2019.
Kenya has also ratified the Convention on the Elimination of All Forms of Discrimination against Women (CEDAW), the Convention on the Rights of the Child (CRC), the Protocol to the African Charter on Human and Peoples' Rights on the Rights of Women in Africa (the Maputo Protocol), the African Charter on the Rights and Welfare of the Child, among other instruments. However, even with this robust legal framework, accountability and the implementation of these laws have lagged behind.
The status of women and girls as compared to men and boys still remains unequal at all levels of society both public and private. This imbalance manifests itself as normalized negative social norms and 'cultural' practices with brutal violations against women and girls continuing to be perpetrated, women being excluded from leadership and decision making positions, limited in their political participation and women and girls being denied access to economic opportunities.
Undeniably, women and girls continue to be victims of sexual and gender-based violence (SGBV) including rape, domestic violence, Female Genital Mutilation (FGM) and child marriage. In fact, as of March 2020, according to statistics from Kenya's Gender Violence Recovery Centre (GVRC), 45% of women and girls between the ages of 15 and 49 have experienced either physical or sexual violence with women with girls accounting for 90% of gender-based violence (SGBV) cases reported. Harmful practices such as FGM and child marriage are still prevalent, with the Kenya Demographic Health Survey (2014) reporting a national FGM prevalence rate of 21% for women and girls aged 15-49 years of age. The prevalence rate differs from one practicing community to the other, with communities such Somali (96%) Samburu (86%) and The Maasai (78%) having significantly higher prevalence.
Sadly, this is the story across all the other countries in East Africa where we have progressive legal and Policy framework but with zero accountability mechanisms. It is worth noting that in 2018, the East Africa Community Council of Ministers approved the EAC Gender policy which is key to ensuring that gender equality and empowerment of women are not only integrated into every aspect of its work but provides an outline of key priority areas for partner states. The EAC has also instituted other gender mainstreaming efforts including the EAC Social Development framework (2013), the EAC child policy (2016) the EAC Youth policy (2013), a Gender Mainstreaming Strategy for EAC Organs and Institutions, (2013) amongst others.
By the way, what are your research findings that you presented in report on Jan 28? Are there any similarities and differences about gender studies in other East Africa countries?
MJ: The key findings from Kenya can generally be used to paint a picture of the situation in the EAC region. Apparent Gender disparities in the region remain in a number of areas such as in political representation, access to education and training, access to quality and affordable healthcare, high unemployment rates of women, rampant sexual and gender-based violence, harmful cultural practices, inadequate financing for gender needs and programs.
Firstly, when asked about the status of Gender Equality, the majority of respondents identified Gender Equality as an important issue (96%) and that government should do more (invest) to promote gender equality.
Secondly, the role of religion and culture; how boys and girls are socialized and unequal representation were identified as obstacles to gender equality. This finding indicates the work that still remains to be done for Gender equality actors in Kenya and other partner states in the EAC. The most important step to achieving gender equality is dismantling systems and structures that promote and protect inequalities. whereas the country has made tremendous progress in having relevant legal and policy frameworks, there is still lack of implementation of these laws – this finding answers the why question– because institutions, people and structures are still very patriarchal. Furthermore, the lack of representation of women (also cited by Kenyan respondents as an obstacle) might explain the failures in implementation of the laws and policies.
Thirdly, the respondents identified corruption as the most important issue facing the country. This finding is also supported by the 2019 Global Corruption Barometer – Africa survey that showed that more than half of citizens in the continent think graft is getting worse and that governments were doing very little to curb the vice. The impact that corruption has on service delivery cannot be overemphasized especially on public goods such as healthcare, education, water and sanitation. More specifically, is the resulting lack of public financing to programs and interventions that address gender needs & promote gender equality.
A recent Corruption Perception Index (CPI) Report by Transparency International indicated that all the countries in East Africa with the exception of Rwanda scored below the global average rate of 43 out of 100. More importantly is that the report noted that countries that perform well on the CPI have strong enforcement of campaign finance regulations as this correlates with the dismal performance of women in politics who often than not do not have the requisite political funding to mount effective political campaigns and outcompete their male counterparts.
What would you say about discrimination or representation of women in politics in the region? Do you feel that women are not strongly encouraged in this political sphere?
MJ: There has been significant progress when it comes to women's political representation and participation with a majority of the countries in the EAC region adopting constitutional quotas and other remedies to promote representation. All the countries in the East Africa Community have achieved the 30% critical mass with the exception of Kenya (21%) and South Sudan (28%). More women occupy ministerial portfolios that were perceived to be the preserve of men such as defense, foreign affairs, manufacturing, trade, public service and so forth. Not to miss that the leading country globally – Rwanda is from the region (63%).
However, most institutions including parliaments are still male dominated and women in the region still face a number of challenges including violence against women in politics, religious and cultural beliefs and norms that limit women role, lack of support from political parties, lack of campaign financing and unregulated campaign financing environment with the progressive legal and policy frameworks yet to be fully implemented. These challenges continue to limit the representation and participation of women in public and political sphere. The region is yet to have a woman as a president just to illustrate the glass ceilings that remain.
Tell us about how women are perceived (public opinion) in the society there? How is the state or government committed to change this situation, most probably by enacting policies?
MJ: "Don't tell me what you value. Show me your budget and I 'll tell you what you value" This quote by President Joe Biden aptly captures the state of affairs in the region in relation to gender equality. The countries in the region have continued to enact and reform legal and policy frameworks but have largely remain unimplemented. The primary reasons being lack of financial and accountability mechanisms to ensure that these programs and policies are actualized. For us to reach to the conclusion that governments are committed to promoting gender equality and women empowerment, we need to see a shift from lip service to prioritization and adequate resourcing of programs that advance gender equality.
What platforms are there for improving gender equality, for ending gender-based violence and for discussing forms of discrimination there? Do you suggest governments have to act now to accelerate issues and progress on gender equality in East Africa?
MJ: As Deliver for Good Campaign partners in Kenya together with other gender equality advocates, the Sustainable Development Goals and Africa Agenda 2063 provide important blueprints to developing our society economically, socially and politically. The Deliver for Good campaign is an evidence-based advocacy campaigns that call for better policies, programming and financial investments in girls and women. Most importantly, the Generation Equality Forum (GEF) is an important mobilization moment to ask governments and private sector to accelerate progress not just in East Africa but globally. Specifically, we will be using this moment to call on governments, not only make bigger and bolder commitments but also, to ensure that they match these commitments with financing and accountability mechanisms.
As the Deliver for Good campaign partners in Kenya, we have a particular interest on one of the GEF Action Coalitions – Gender Based Violence – to leverage on the Kenyan government leadership and the political will to end traditional practices that are harmful to women and girls such as Female Genital Mutilation and Child Marriage. Particularly and in line with the survey findings, we will be calling for: increased accountability for physical and sexual crimes against women; increased investment on prevention and protection programs while calling for inclusive efforts and programs that leave no woman behind in Kenya and East Africa.
RUSAL Receives Guinea's Best Company Awards For Fight Against COVID-19
Russian Aluminium, a leading global aluminium producer, announced early February that its representative office in Guinea was awarded the Guinea Best Company Awards for its contribution to the fight against COVID-19 and socially responsible policy during the pandemic.
Since 2010, the Guinea Best Company Awards have been presented annually by the Think Tank of COPE-Guinée (Coordination of Guinean non-governmental organizations for the promotion of excellence) to 50 enterprises in Guinea and West Africa that have demonstrated significant achievements across various fields such as industry, economics and public life.
Assessing the results of 2020, the COPE-Guinée named Alexander Larionov, RUSAL General Director in Guinea, among the top 50 managers of commercial enterprises in the region. The results were based on indicators such as compliance with high standards of Corporate Social Responsibility during the pandemic, including the preservation of jobs, wages, social payments, investment projects, as well as the special contribution of enterprises to combat the spread of COVID-19 in Guinea.
The award ceremony was held in Conakry under the chairmanship of the High Representative of the Head of State, Claude Kory Kondiano, who noted in his speech: "Entrepreneurs and businessmen play a leading role in the development of Guinea, which has made significant progress in many areas over the past 10 years under the leadership of President Alpha Conde. Today's ceremony is a great opportunity to pay tribute to the best of those who create jobs and support the national well-being of our country."
Commenting on the RUSAL management in Guinea's award for its achievements in the field of Corporate Social Responsibility and the fight against COVID-19, Yakov Itskov, Director of RUSAL's Alumina Business, said: "For 20 years, RUSAL has been successfully developing its business in Guinea and has always helped the country's residents in difficult times. In 2015, we built a state-of-the-art epidemiology center in Guinea to fight the Ebola epidemic, and in 2020, we opened another multi-functional infectious disease treatment center to counter COVID-19. We will continue to provide systematic support to Guinean healthcare, guided by the principles of social responsibility of business."
In addition, in July 2020, RUSAL delivered medical humanitarian cargo intended to combat the spread of the COVID-19 epidemic. The cargo included dozens of medicines, as well as modern medical equipment and consumables for the treatment of patients with coronavirus. In November 2020, RUSAL supplied two new ambulances to Guinea, both equipped for providing emergency medical care and resuscitation of patients, including ventilators.
RUSAL was the first private company to assist Africa in fighting against the spread of dangerous infections. During the Ebola epidemic outbreak in Kindia in 2015, RUSAL built the Centre for Epidemic and Microbiological Research and Treatment (CEMRT). The center has since been acknowledged nationally as one of the sites for the diagnosis and treatment of COVID-19 in Guinea, and received the first patients with coronavirus. In June 2020, the new multifunctional medical center for the treatment of infectious diseases was constructed in Fria.
RUSAL has been operating in the Republic of Guinea since 2001, and remains as one of the largest international investors in the country. In Guinea, RUSAL owns Compagnie des Bauxites de Kindia (CBK), as well as the Friguia bauxite and alumina production facility. In addition, RUSAL is continuing with the implementation of a project aimed at developing the world's largest bauxite deposit Dian-Dian in Boke. The proven reserves of this field amount to 564 million tons.