The Worst Horror Story – Rape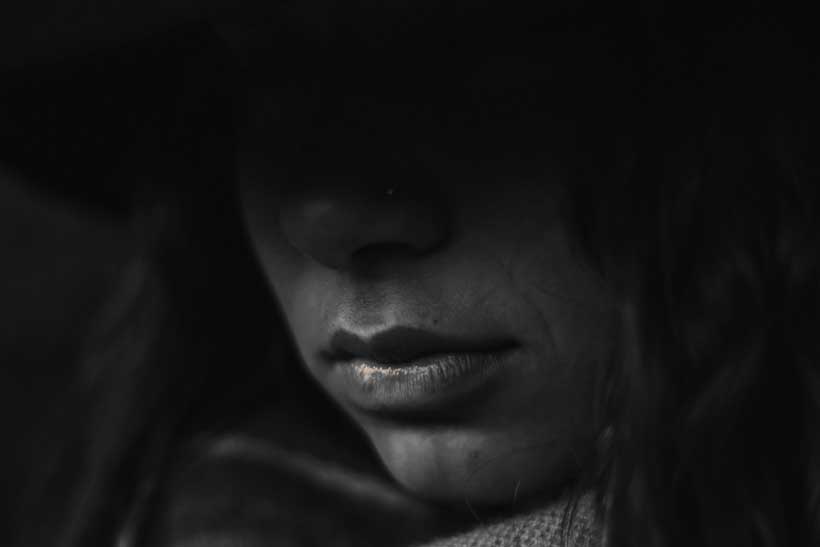 Rape in all its horrendous forms is a marred and an abhorrent trace of patriarchy and misogyny. The direct victims are majorly women, but the fact that men can be –and often are– victims cannot be discounted. Devising its roots in power-play and control, today it carries a heavier weight as a statutory offence with set penalties. Despite these penalties and a massive international attention taking forms of media outrage, studies, monetary and legal aid, awareness programs, and safe shelters, rapes of women – young and old are alarmingly high in South Asia by offenders of varying age groups.
In Nepal, as reported by a national daily, 78 rape cases have on average been reported every month over a course of five years, many of the offenders being septuagenarians and octogenarians. The Indian National Crime Bureau Report (NCBR, 2016) claimed 338,954 reports were made between 2015 and 2016 as crimes against women out of which 38,947 were rapes. It also reported an increase of 82% in the incidents of rape of children. Likewise, in Pakistan, Human Rights Watch asserts of at least one rape every two hours and one gang-rape every eight. In Bangladesh, 13,003 rape cases were reported between 2001-2017 out of which 85 were rapes by law enforcement agents such as police, jail agents, and the army. These data are only the tip of the iceberg as many cases are unreported by the victim, withdrawn upon coercion, or refused to be registered as a legit case by the authority
The Dynamics
The causes of rape are far too many, and differs from case to case. The reasons that surface commonly are sexual frustration in men, poverty, mind-sets and attitudes that reflect machismo, a sense of entitlement, unawareness, and acceptance. In 2012, a report by UNICEF published that 57% men and 53% women in India thought marital rape as not rape, and a sizeable number believed that beating of wives by their husbands was not violence. In India and Bangladesh, the legislations on what constitutes a crime declares it as not rape if the person is married to the victim and if she is over 15 years of age, excepting judicial separation.
We need to remind ourselves that in the South Asian countries, men often grow up being told and shown that they are superior to women who then grow old with a sense of entitlement as they deem it fit for a woman to be available on their demand. When these men are unable to earn for the family due to unemployment or otherwise, their frustration takes the form of rape to demonstrate their 'masculinity' and maintain superiority over the women.
Now, this mentality also works in reverse, where a woman is told be to weaker than men and should protect herself from them if she does not wish to get raped. In most South Asian families, females have lesser liberty of movement and choices as compared to their male counterparts. This obviously arises from expected gender behavior that good women should be meek, submissive, and obedient but is also centered around the fact that the families do not want their females to be raped.
This objective of giving women the security inside the family homes is flawed for two reasons. Firstly, rapes and molestation within the family very often exist. In January 2018, a baby girl of eight months was raped in Delhi, India by a relative in her house. Little girls of varying ages have been raped right next to a family member by another family member or neighbors in several instances in Nepal and they could do nothing, not even file a complaint because this façade of a domestic protection does not concern a female's bodily security but societal reputation.
The Aftermath
Once a person is subjected to rape, the victim becomes unchaste and impure and is thought to bring dishonour to the family. The terminology in Pakistan is kari, referring to someone who has lost virginity outside marriage and an honour killing, karokari, is subjected by the village council. The victims often commit suicide or are killed by their own families for tainting the honour. In 2002, Mukhtaran Bibi challenged this status quo by not committing suicide after a gang rape that was ordered on her by a village council but filed a case against all her rapists. Initially, they were sentenced to death but in 2005, five of them were acquitted due to lack of evidence. In 2011, the sixth offender got acquitted too. In 2017 in Multan, Pakistan, a jirgah (village council) ordered revenge rape on the sister of an offender. In all these years, nothing has changed and even today revenge rape is still being ordered on innocent girls for no fault of their own as punishment.
The victims in other countries face social stigma and have to live in fear because once someone falls victim to rape, they are prone to more rapes because the value of a person is reduced from that of a human to a commodity that is free for public use. In Haryana, India, a girl was gang-raped twice by the same set of men who were out on bail after raping her the first time six years ago. A take-home message is that the onus lies on a woman to protect herself from men who are always lurking in hunt of a prey to rape, yet again asserting that the victim befalls such fate on themselves due to their actions, or in Pakistan actions of their family members.
Rapes are justified for godforsaken reasons and victims told they were 'asking for it' by travelling alone at ungodly hours, dressing provocatively, being friends with men, or indulging in so called notorious activities like smoking, drinking, and partying. The way these protectionist measures are advised always revolves around victim but never around the offenders, due to the notion that men have an insatiable sexual appetite and if women portray themselves to be 'easy', they are raped. Ranjit Sinha, head of Indian Central Bureau of Investigation once commented that if women couldn't prevent rapes, they should enjoy it.
In India, Pakistan, and Bangladesh, victims of rape are subjected to a two-finger test to determine their sexual activeness. This procedure exists despite so many pleas from within these countries and outside to get rid of it on the bases that it is flawed on so many levels as it renders women who chose to be sexually active out of consent as lecherous and dirty who have already been touched by a man. This violation of a victim's body is backed by the government in the form of a random stranger determining of their worth. This is of course scientifically inaccurate, and extremely irrelevant in case of rape.
Equally exasperating is the fact that women should remain pious and dedicated to only choosing to be sexually active with their legally married husbands but when their husbands rape them, it is not recognised by the legislation. O. P. Chautala, an ex minister in India, once stated that girls should be married as they turn 16 so that sexual needs of women are met and they will not go elsewhere and rapes will reduce. However, even statutory age of marriage is above 16 in India, and marriage is not a way to end rape. Rather, such a statement renders women as cattle whose ownership belongs to the husband.
These instances prove time and again that the role of a woman is always reduced to pleasing her husband in bed without considerations.  In fact, marriage is a holy sacrament that can undo rape – perhaps why victims are married off to their rapists in South Asia who then continue to rape them for the rest of their lives.
Most importantly, the police and other protectors of law find ways to make money out of instances of rape. Like, in January 2018 in Kathmandu, Nepal, a woman of 22 years withdrew her report of rape after few days and it was later revealed that the police were involved facilitating monetary settlements between the accused and the complainant with a personal gain. In Bharatpur, Nepal in February 2018, police coerced a woman to withdraw her rape complaint. So many more cases have surfaced in the southern plains of Nepal where the police have been involved as middlemen.
Hindrance to Justice
The reasons behind rape are men-centric but they have been ingrained in the societies as acceptable by both men and women. Reporting of rape has been increasing in India, Nepal, Bangladesh, and Pakistan but the cases are not dealt with caution. The victims face injustice and have to go through denigrating treatment by the police and health officers, questioning their character and morality.
The portrayal of a victim in the media is a stereotypical one, a non-provocative, harmless, and morally upright person with no past sexual history. Any victim deviating from this stereotype probably brought it on themselves. Further, the media has been reporting on sensitive issues like rape without sensitivity like revealing the victim's name which is illegal or slut-shaming the victims.
Lastly, even death penalties are not enough to deter people from committing rapes. In Pakistan and India, rape can be punished with death but the crime is still on the rise. After the 2012 Nirbhaya case in Delhi, India, a strong plea was made to change the judicial system and a fast-track hearing was introduced for rape because national outrage by the citizens was not deemed enough to bring a change. In Nepal, the fast-track court is in practice too, but the problem arises in procuring evidence which is substantial in these cases.
Seven Out of 10 Top School Systems Are in East Asia Pacific
The East Asia and Pacific region has seven of the top ten performing education systems in the world, with schools in China and Vietnam showing significant progress, according to a new World Bank report released today. This is a major accomplishment that offers important lessons to countries around the world. In the rest of the region, however, up to 60 percent of students are in under-performing schools that fail to equip them with the skills necessary for success.
Growing Smarter: Learning and Equitable Development in East Asia and the Pacific argues that improving education is necessary to sustain economic growth and highlights the ways that countries in the region have been able to improve learning outcomes. Drawing on lessons from successful education systems in the region, it lays out a series of practical recommendations for key policies that promote learning so that students acquire foundational skills in reading and math, as well as more complex skills that are needed to meet future labor market demands.
"Providing a high-quality education to all children, regardless of where they are born, isn't just the right thing to do. It's also the foundation of a strong economy and the best way to stop and reverse rising inequalities," said Victoria Kwakwa, World Bank Vice President for East Asia and Pacific.
A quarter of the world's school-age children – some 331 million – live in East Asia and the Pacific. Up to 40 percent of them attend school in education systems whose students are ahead of the average students in OECD countries. These schools are not only in wealthy countries such as Singapore, Korea and Japan, but also in middle-income countries such as China and Vietnam. And, as the report highlights, student performance isn't necessarily tied to a country's income level. By age 10, for example, the average Vietnamese student outperforms all but the top students in India, Peru and Ethiopia.
But many countries in the region are not getting the results they want. In Indonesia, for example, test scores showed students were more than three years behind their top-performing peers in the region. In countries such as Cambodia and Timor-Leste, one-third or more of second graders were unable to read a single word on reading tests.
Another key finding of the report is that across the region, household incomes do not necessarily determine children's educational success. In Vietnam and China (Beijing, Shanghai, Jiangsu and Guangdong provinces), for example, students from poorer households do as well, if not better, in both math and science, as compared to average students in the OECD.
"Effective policies for the selection, motivation, and support of teachers as well as sound practices in the classroom are what determine how much students learn. For policymakers looking to improve their school systems, allocating existing budgets efficiently, coupled with strong political commitment, can make a real difference in the lives of children across the region," said Jaime Saavedra, the World Bank's Senior Director for Education.
The report lays out concrete steps for improving learning for lagging systems in the region and beyond, starting with ensuring that institutions are aligned so that objectives and responsibilities across the education system are consistent with each other. The report also urges a focus on four key areas: effective and equity-minded public spending; preparation of students for learning; selection and support of teachers; and systematic use of assessments to inform instruction.
The report found that top-performing systems spend efficiently on school infrastructure and teachers, have recruitment processes to ensure the best candidates are attracted into teaching, and provide a salary structure that rewards teachers with proven classroom performance. It also found that schools throughout the region increased preschool access, including for the poor, and have adopted student learning assessment into their educational policies.
The report complements and builds on the World Bank's World Development Report 2018: Learning to Realize Education's Promise, which was released in September 2017 and found that without learning, education will fail to deliver on its promise to eliminate extreme poverty and create shared opportunity and prosperity for all.
UN women's commission opens annual session at 'pivotal moment' for gender equality movement
Taking place at "a pivotal moment for the rights of women and girls," the United Nations body dedicated to gender equality and women's empowerment opened its annual session on Monday hearing calls to help women, especially those in rural communities, secure an end to the male-dominated power dynamic that has long marginalized their participation and muted their voices.
"Across the world, women are telling their stories and provoking important and necessary conversations – in villages and cities; in boardrooms and bedrooms; in the streets and in the corridors of power," said Secretary-General António Guterres, opening the 62nd session of the UN Commission on the Status of Women (CSW62).
"From 'MeToo' to 'Time's Up' and 'The Time is Now' […] women and girls are calling out abusive behaviour and discriminatory attitudes," he added.
Under the Commission's theme 'Challenges and opportunities in achieving gender equality and the empowerment of rural women and girls,' the UN chief observed that although a marginalized group, they were often the backbone of their families and communities, managing land and resources.
Mr. Guterres said that supporting these women is essential to fulfilling our global pledge to eradicate poverty and to create a safer, more sustainable world on a healthy planet – 2030 Agenda for Sustainable Development.
Mr. Guterres painted a picture of a male-dominated world with a male-dominated culture in which centuries of patriarchy and discrimination have left a damaging legacy.
Calling it "the greatest human rights challenge of our time," he said "progress for women and girls means changing the unequal power dynamics that underpin discrimination and violence."
"Discrimination against women damages communities, organizations, companies, economies and societies," he continued. "That is why all men should support women's rights and gender equality. And that is why I consider myself a proud feminist."
The President of the UN Economic and Social Council (ECOSOC), Marie Chatardova pointed to the Commission, as a critical instrument to strengthen the global normative framework for women's empowerment and the promotion of gender equality.
The body is also as a key driver of ECOSOC's work, with the Commission's outcomes as bolstering the 2030 Agenda's implementation and that of its 17 Sustainable Development Goals (SDGs), which seek to end poverty and ensure prosperity for all on a healthy planet.
Noting that gender equality and the empowerment of women and girls is a theme that cuts across all the Goals, Ms. Chatardova said the Commission's focus on rural women and girls was both timely and well-aligned with the 2030 Agenda.
According to the ECOSOC President, inclusion is a key element in all efforts.
Noting that the Commission has long provided a roadmap for the UN's work in women's empowerment and gender equality, she announced a special Council session in May to build sustainable, inclusive and resilient societies.
Gender perspective is critical
For his part, the President of the UN General Assembly, Miroslav Lajčák, noted that past challenges were approached without a gender perspective, which "has had a particularly damaging effect on rural women."
Mr. Lajčák underscored that this needs to stop, and that women must be taken into account in all actions, from access to water to closing pay gaps.
Drawing attention to rural women as a major source of innovation, he explained that their empowerment would benefit everyone.
"These kinds of women do not need our help, in finding solutions," he stated. "What they need is our support, in turning their ideas into reality."
Calling gender equality "an urgent priority," Mr. Lajčák he encouraged the Commission to carry on with its important work "until every woman, sitting in this room today has the same rights, and the same opportunities, as the man sitting beside her.'
"Thank you for continuing your calls. Let's make them stronger than ever," he concluded.
UN Women Executive Director Phumzile Mlambo-Ngcuka highlighted the importance of this year's focus on rurual women.
"It speaks to our commitment to fight some of the biggest challenges of our time: poverty, inequality, intersectionality and an end to violence and discrimination against women and girls, no matter where they live, or how they live, so that we 'leave no one behind,'" she stated.
Calling it "a tipping point moment," the UN Women chief urged the forum to seize the opportunity to secure and accelerate progress, build consensus and share best practices to serve "the poorest of the poor."
"It has never been so urgent to hold leaders accountable for their promises for accelerating progress" on the SDGs, she said.  An unprecedented hunger for change in women's lives was being seen around the world, as well as a growing recognition that when women banded together, "they can make demands that bite."
"Women are fighting to take steps that change their lives, and they are refusing to accept the practices that have normalized gender inequality, sexual misconduct, exclusion and discrimination across all walks of life," she argued.
She urged everyone to unite around the common cause, as set out in the principles of equality in the UN Charter, "to make this a moment of real acceleration, change and accountability."
The chair, Geraldine Byrne Nason, said the current session is a key moment on the path to ending discrimination against women and girls once and for all.  Indeed, "time is up" on women taking second place around the world, she said, challenging the Commission to do more and do better.
CSW functions under ECOSOC, acting as the UN organ promoting gender equality and the empowerment of women.  CSW62 runs until 23 March.
UNESCO Rewards Outstanding Teacher Initiatives in Chile, Indonesia and the UK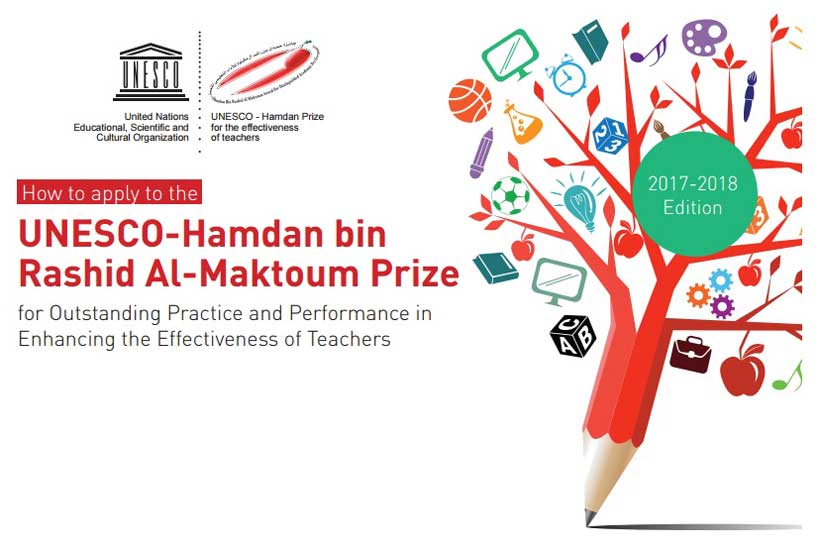 Three programmes designed to empower teachers have been named as winners of the 2017-2018 UNESCO-Hamdan bin Rashid Al-Maktoum Prize: The Center for Mathematic Modeling of the University of Chile, the Diklat Berjenjang project of Indonesia and the Fast-track Transformational Teacher Training Programme of the United Kingdom of Great Britain and Northern Ireland.
The Prize for Outstanding Practice and Performance in Enhancing the Effectiveness of Teachers will be awarded on 5 October as part of World Teachers' Day celebrations at UNESCO Headquarters in Paris when the each winner will receive $100,000.
The Center for Mathematic Modeling of the University of Chile (Chile) is rewarded for its Suma y Sigue: Matemática en línea (Adding it up: Mathematics online) programme which was developed to address the performance gaps in mathematics between students from different socioeconomic backgrounds and improve the quality of maths teaching in general. It is a 'learning by doing' programme organized by grade levels and curricula, enabling teachers to focus on their specialized area of mathematics teaching. It blends face-to-face sessions with intensive virtual instruction. The programme is scaleable, easily accessed by teachers in remote areas, and it promotes inclusion.
The Diklat Berjenjang project from Indonesia is rewarded for bringing quality professional development to early childhood teachers, notably in the poorest and most remote areas. It helps meet Indonesia's need for teachers skilled in creating stimulating learning environments for young learners. It helps identify potential teacher trainers and provides step-by-step written guides, follow-up assignments and exchanges.
The Fast-track Transformational Teacher Training Programme from the United Kingdom of Great Britain and Northern Ireland was selected for its highly innovative and impactful approach to training teachers in various professional environments in Ghana. It promotes child-centred and play-based pedagogy in early education to replace traditional talk chalk disciplinarian methods. Practicing teachers receive a two-year training, combining workshops with smaller peer group meetings in which they are paired on the basis of their complementary strengths to engage in classroom observations and in class coaching.
The three winners were selected from 150 nominations submitted by the Governments of UNESCO's Member States and UNESCO partner organizations on the recommendation of an International Jury of education professionals.
Established in 2009 with funding from Sheikh Hamdan bin Rashid Al-Maktoum of Dubai, the Prize is awarded every two years to projects that have made outstanding contributions to improving the quality of teaching and learning, especially in developing countries or within marginalized or disadvantaged communities.
More information on the prize: https://en.unesco.org/teachers/Hamdan-prize