The Worst Horror Story – Rape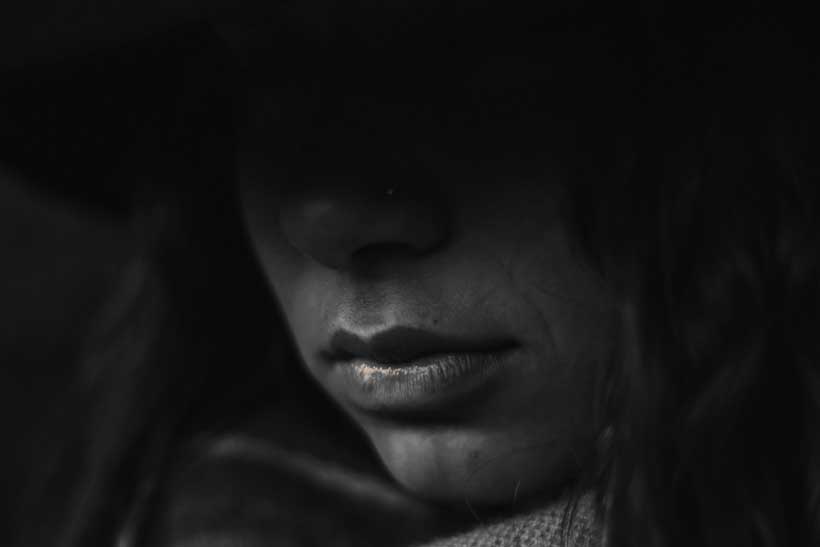 Rape in all its horrendous forms is a marred and an abhorrent trace of patriarchy and misogyny. The direct victims are majorly women, but the fact that men can be –and often are– victims cannot be discounted. Devising its roots in power-play and control, today it carries a heavier weight as a statutory offence with set penalties. Despite these penalties and a massive international attention taking forms of media outrage, studies, monetary and legal aid, awareness programs, and safe shelters, rapes of women – young and old are alarmingly high in South Asia by offenders of varying age groups.
In Nepal, as reported by a national daily, 78 rape cases have on average been reported every month over a course of five years, many of the offenders being septuagenarians and octogenarians. The Indian National Crime Bureau Report (NCBR, 2016) claimed 338,954 reports were made between 2015 and 2016 as crimes against women out of which 38,947 were rapes. It also reported an increase of 82% in the incidents of rape of children. Likewise, in Pakistan, Human Rights Watch asserts of at least one rape every two hours and one gang-rape every eight. In Bangladesh, 13,003 rape cases were reported between 2001-2017 out of which 85 were rapes by law enforcement agents such as police, jail agents, and the army. These data are only the tip of the iceberg as many cases are unreported by the victim, withdrawn upon coercion, or refused to be registered as a legit case by the authority
The Dynamics
The causes of rape are far too many, and differs from case to case. The reasons that surface commonly are sexual frustration in men, poverty, mind-sets and attitudes that reflect machismo, a sense of entitlement, unawareness, and acceptance. In 2012, a report by UNICEF published that 57% men and 53% women in India thought marital rape as not rape, and a sizeable number believed that beating of wives by their husbands was not violence. In India and Bangladesh, the legislations on what constitutes a crime declares it as not rape if the person is married to the victim and if she is over 15 years of age, excepting judicial separation.
We need to remind ourselves that in the South Asian countries, men often grow up being told and shown that they are superior to women who then grow old with a sense of entitlement as they deem it fit for a woman to be available on their demand. When these men are unable to earn for the family due to unemployment or otherwise, their frustration takes the form of rape to demonstrate their 'masculinity' and maintain superiority over the women.
Now, this mentality also works in reverse, where a woman is told be to weaker than men and should protect herself from them if she does not wish to get raped. In most South Asian families, females have lesser liberty of movement and choices as compared to their male counterparts. This obviously arises from expected gender behavior that good women should be meek, submissive, and obedient but is also centered around the fact that the families do not want their females to be raped.
This objective of giving women the security inside the family homes is flawed for two reasons. Firstly, rapes and molestation within the family very often exist. In January 2018, a baby girl of eight months was raped in Delhi, India by a relative in her house. Little girls of varying ages have been raped right next to a family member by another family member or neighbors in several instances in Nepal and they could do nothing, not even file a complaint because this façade of a domestic protection does not concern a female's bodily security but societal reputation.
The Aftermath
Once a person is subjected to rape, the victim becomes unchaste and impure and is thought to bring dishonour to the family. The terminology in Pakistan is kari, referring to someone who has lost virginity outside marriage and an honour killing, karokari, is subjected by the village council. The victims often commit suicide or are killed by their own families for tainting the honour. In 2002, Mukhtaran Bibi challenged this status quo by not committing suicide after a gang rape that was ordered on her by a village council but filed a case against all her rapists. Initially, they were sentenced to death but in 2005, five of them were acquitted due to lack of evidence. In 2011, the sixth offender got acquitted too. In 2017 in Multan, Pakistan, a jirgah (village council) ordered revenge rape on the sister of an offender. In all these years, nothing has changed and even today revenge rape is still being ordered on innocent girls for no fault of their own as punishment.
The victims in other countries face social stigma and have to live in fear because once someone falls victim to rape, they are prone to more rapes because the value of a person is reduced from that of a human to a commodity that is free for public use. In Haryana, India, a girl was gang-raped twice by the same set of men who were out on bail after raping her the first time six years ago. A take-home message is that the onus lies on a woman to protect herself from men who are always lurking in hunt of a prey to rape, yet again asserting that the victim befalls such fate on themselves due to their actions, or in Pakistan actions of their family members.
Rapes are justified for godforsaken reasons and victims told they were 'asking for it' by travelling alone at ungodly hours, dressing provocatively, being friends with men, or indulging in so called notorious activities like smoking, drinking, and partying. The way these protectionist measures are advised always revolves around victim but never around the offenders, due to the notion that men have an insatiable sexual appetite and if women portray themselves to be 'easy', they are raped. Ranjit Sinha, head of Indian Central Bureau of Investigation once commented that if women couldn't prevent rapes, they should enjoy it.
In India, Pakistan, and Bangladesh, victims of rape are subjected to a two-finger test to determine their sexual activeness. This procedure exists despite so many pleas from within these countries and outside to get rid of it on the bases that it is flawed on so many levels as it renders women who chose to be sexually active out of consent as lecherous and dirty who have already been touched by a man. This violation of a victim's body is backed by the government in the form of a random stranger determining of their worth. This is of course scientifically inaccurate, and extremely irrelevant in case of rape.
Equally exasperating is the fact that women should remain pious and dedicated to only choosing to be sexually active with their legally married husbands but when their husbands rape them, it is not recognised by the legislation. O. P. Chautala, an ex minister in India, once stated that girls should be married as they turn 16 so that sexual needs of women are met and they will not go elsewhere and rapes will reduce. However, even statutory age of marriage is above 16 in India, and marriage is not a way to end rape. Rather, such a statement renders women as cattle whose ownership belongs to the husband.
These instances prove time and again that the role of a woman is always reduced to pleasing her husband in bed without considerations.  In fact, marriage is a holy sacrament that can undo rape – perhaps why victims are married off to their rapists in South Asia who then continue to rape them for the rest of their lives.
Most importantly, the police and other protectors of law find ways to make money out of instances of rape. Like, in January 2018 in Kathmandu, Nepal, a woman of 22 years withdrew her report of rape after few days and it was later revealed that the police were involved facilitating monetary settlements between the accused and the complainant with a personal gain. In Bharatpur, Nepal in February 2018, police coerced a woman to withdraw her rape complaint. So many more cases have surfaced in the southern plains of Nepal where the police have been involved as middlemen.
Hindrance to Justice
The reasons behind rape are men-centric but they have been ingrained in the societies as acceptable by both men and women. Reporting of rape has been increasing in India, Nepal, Bangladesh, and Pakistan but the cases are not dealt with caution. The victims face injustice and have to go through denigrating treatment by the police and health officers, questioning their character and morality.
The portrayal of a victim in the media is a stereotypical one, a non-provocative, harmless, and morally upright person with no past sexual history. Any victim deviating from this stereotype probably brought it on themselves. Further, the media has been reporting on sensitive issues like rape without sensitivity like revealing the victim's name which is illegal or slut-shaming the victims.
Lastly, even death penalties are not enough to deter people from committing rapes. In Pakistan and India, rape can be punished with death but the crime is still on the rise. After the 2012 Nirbhaya case in Delhi, India, a strong plea was made to change the judicial system and a fast-track hearing was introduced for rape because national outrage by the citizens was not deemed enough to bring a change. In Nepal, the fast-track court is in practice too, but the problem arises in procuring evidence which is substantial in these cases.
Lithuania should focus reform efforts on improving quality and efficiency of health services
Lithuania has made strong progress in reshaping its health system since the 1990s but further reforms are needed to urgently improve the quality of health services and make spending more efficient, according to a new OECD report.
OECD Reviews of Health Systems: Lithuania 2018 says that although health spending, at 6.5% of GDP, is low, the system provides broadly adequate access to care. A well-run health insurance fund covers virtually the entire population and admission rates and physician visits are well above OECD averages.
"Lithuania's reforms over the past 30 years have created a modern, financially sustainable health system," said Agnès Couffinhal, Senior Economist in the OECD Health Division, launching the report in Vilnius, with Lithuania's Minister for Health Aurelijus Veryga and EU Commissioner Vytenis Andriukaitis. "The focus now must be on improving quality and efficiency. Additional resources should be directed to where they will have the most impact on health outcomes."
Life expectancy is rising slowly, but remains almost six years below the OECD average, with a larger gender gap than in any other OECD country. Women live nearly 11 years longer than men.
Chronic conditions account for the majority of deaths, and excess mortality due to cardio-vascular diseases and suicide are more than double the OECD average.
Fewer adults in Lithuania report being in good or excellent health than in most OECD countries. Only 43% of the population aged 15 years and above reports good or very good health while the OECD average is 68%. Elderly people report particularly poor health.
Many of the deaths which occur before the age of 65 could have been prevented altogether or are due to diseases that could be better treated to avoid fatal  outcomes.
The health system remains too  centred on hospitals, according to the report. Lithuania is still one of the countries with the highest number of beds and hospitalisations per capita in the OECD, and the bed occupancy ratio is below the OECD average in 85% of hospitals. Further restructuring hospitals to ensure complex services are delivered more safely in fewer facilities would improve quality and efficiency.
The modern primary care system already in place must be further challenged to deliver effective interventions which prevent and help manage non-communicable diseases, including poor mental health, and to coordinate care.
Throughout the health care system, the quality assurance culture must be strengthened and stakeholders deliver measurable improvements.
Recent policies to curb harmful drinking go in the right direction but all stakeholders must be more effectively held accountable for progress on public health initiatives.
Greater use of performance data and fostering a culture of policy evaluation of impact would help identify the most efficient way to deliver progress.
World's 100 Most Influential People Working in Gender Policy for 2018
Apolitical today announced its inaugural list of the world's 100 Most Influential People in Gender Policy in 2018. The list honors and celebrates women and men making the world more equitable, whether they exert their influence through policymaking, research, advocacy or however else.
Those in the top 20 include: Phumzile Mlambo-Ngcuka, Malala Yousafzai, Marlene Schiappa, Katja Iverson, Amina Mohammed, Julia Gillard, Margot Wallström, Justin Trudeau, Caren Grown, Melinda Gates, Michelle Bachelet, Gita Rao Gupta, Marian Baird, Asa Regner, Sadiq Khan, Iris Bohnet, Sarah Degnan Kambou, Maryam Monsef and Gary Barker.
The 100 Most Influential People Working in Gender Policy were curated from nominations from dozens of gender experts from leading organizations, including Women Deliver, Women in Global Health, UNDP, USAID, Together for Girls, the ICRW, the IDB, and the Wilson Center.
The list recognizes pioneering people across seven categories: Public Service, Politics, Academia, Philanthropy, International organisations, NGOs and Advocacy.
Apolitical expect the annual list of the 100 Most Influential People in Gender Policy to highlight what's working in gender policy, and through the work of those named to provide both a snapshot and a road map for the future of gender policy.
"It's time to celebrate the people making our societies fairer and better to live in for everybody," said Apolitical CEO Robyn Scott. "Public servants routinely miss out on the recognition they deserve. This list honors the people doing the work to improve billions of lives."
Only the existence of Emotions make a human being different from machines. Emotions affect everything we do, coloring every thought and action.
They are an essential ingredient to our lives and our survival. In our societies, there are policies, institutes for every issue either it is good or bad. No one focuses on the emotions of human beings, it includes happiness, sadness, love, patriotism and moments of joy, respect, anger or the determination to achieve something. Although these emotions are universal, they do not depend on languages or any other tool. There are existence of international laws on various issues, applied being the universal one. Then why no one highlights the emotional issues, even if we analyzes all policies and world affairs, all these are based on human behavior.
Happiness, a moment when you forget every sad memory for little time and life looks so perfect. One can feel this by heart. But with the race of acquiring more and more facilities human beings are losing the spirit of being happy in true sense.
Although there is existence of feeling known as sadness, it is there to show the importance of happiness. These emotions are interlinked both are incomplete if any of them is absent. Life is not an easy task to do, it's a challenge every person in this world is facing in current scenario at different places. Love, being the best of all emotions, feeling of affection.
If we consider the love which is best and most accurate existing in this world is the love of a Mother, it's everywhere the same. Even if it's a human or any other living being, its unconditional love, always there to support you and protect you. This emotion can be shared by one's friends, partners or any other person but it sometimes filled with insecurities. Patriotism, another form of love, the love for your country, motherland. People do sacrifice their lives for the survival of their countries, to show the loyalty with their sacred homelands. They can be uniformed or the others, sacrifice is equally considered.
Respect, an honorable emotion, given to our elders and received by our young ones. It is mostly linked with the Teachers and are considered the best personality in the life of any students. Students respect their teachers with full admiration. Teachers also love their students and sometimes show anger to save them from de-tracking in their lives. They up rise the level of confidence and emotions like self-believing in students which can change a student's life and can effectively play its role in the prosperity of state. Teachers are the ones who help us to get where we need to go. They show us the realities of life and teaches us to counter these difficulties. Teachers are like the candles, which consumes themselves to brighten the lives of others.
Aims, many people set some goals and aims in their life to achieve them. This emotion is based on motivation and consistency. People do follow some role model and set goals to something specific in their lives. Our history is full of such examples, like Abdul Sattar Edhi, who believed that "No religion is Higher than Humanity" it was the emotion, affection and love towards the human beings and he determined to serve the humanity without the discrimination of race, gender and religion.
Determination, should be like the Founder of Pakistan, Muhammad Ali Jinnah's confidence as he said, "Failure is word unknown to me" he is the iron man in the list of world famous personalities. Stanley Wolpert writes about Jinnah as "Few individuals significantly alter the course of history. Fewer still modify the map of the world. Hardly anyone can be credited with creating a nation-state. Mohammad Ali Jinnah did all three."
All human beings are equal, but the thing which make them different is the emotions in them, their will power and their determination. The curiosity to know more and more can makes an ordinary person to an extra-ordinary one and make them like Stephen Hawking and sometimes it results into form of Bill Gates. Human Beings are losing themselves, their emotions are dying and fakeness is covering all of them.  In the current scenario, we need to focus on human emotions, these are more significant and the only possible solution to every problem of this world. For example, terrorism is also spreading due to negative propaganda and psychological tools are used to attract people and recruitment resulting into the spread of terrorism. We need to strengthen the emotions of people. There are climatic issues, this can be eradicated if we introduce the highly qualified seminars to people and tried to arise the emotion of love with environment in human beings, can control nuclear proliferation by spreading love with other states to maintain peace so Emotionism is the best tool to solve every problem. Now, it's time to use this one. We need to save humans, we need to save the world.