The Worst Horror Story – Rape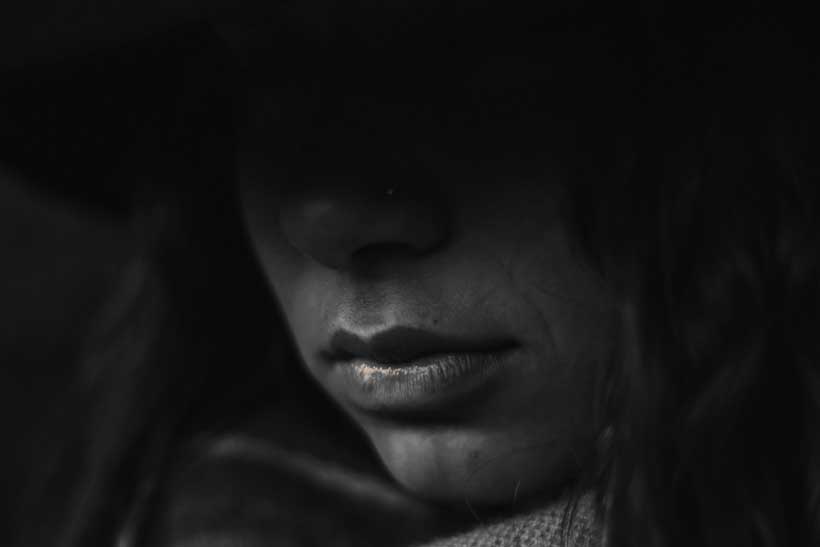 Rape in all its horrendous forms is a marred and an abhorrent trace of patriarchy and misogyny. The direct victims are majorly women, but the fact that men can be –and often are– victims cannot be discounted. Devising its roots in power-play and control, today it carries a heavier weight as a statutory offence with set penalties. Despite these penalties and a massive international attention taking forms of media outrage, studies, monetary and legal aid, awareness programs, and safe shelters, rapes of women – young and old are alarmingly high in South Asia by offenders of varying age groups.
In Nepal, as reported by a national daily, 78 rape cases have on average been reported every month over a course of five years, many of the offenders being septuagenarians and octogenarians. The Indian National Crime Bureau Report (NCBR, 2016) claimed 338,954 reports were made between 2015 and 2016 as crimes against women out of which 38,947 were rapes. It also reported an increase of 82% in the incidents of rape of children. Likewise, in Pakistan, Human Rights Watch asserts of at least one rape every two hours and one gang-rape every eight. In Bangladesh, 13,003 rape cases were reported between 2001-2017 out of which 85 were rapes by law enforcement agents such as police, jail agents, and the army. These data are only the tip of the iceberg as many cases are unreported by the victim, withdrawn upon coercion, or refused to be registered as a legit case by the authority
The Dynamics
The causes of rape are far too many, and differs from case to case. The reasons that surface commonly are sexual frustration in men, poverty, mind-sets and attitudes that reflect machismo, a sense of entitlement, unawareness, and acceptance. In 2012, a report by UNICEF published that 57% men and 53% women in India thought marital rape as not rape, and a sizeable number believed that beating of wives by their husbands was not violence. In India and Bangladesh, the legislations on what constitutes a crime declares it as not rape if the person is married to the victim and if she is over 15 years of age, excepting judicial separation.
We need to remind ourselves that in the South Asian countries, men often grow up being told and shown that they are superior to women who then grow old with a sense of entitlement as they deem it fit for a woman to be available on their demand. When these men are unable to earn for the family due to unemployment or otherwise, their frustration takes the form of rape to demonstrate their 'masculinity' and maintain superiority over the women.
Now, this mentality also works in reverse, where a woman is told be to weaker than men and should protect herself from them if she does not wish to get raped. In most South Asian families, females have lesser liberty of movement and choices as compared to their male counterparts. This obviously arises from expected gender behavior that good women should be meek, submissive, and obedient but is also centered around the fact that the families do not want their females to be raped.
This objective of giving women the security inside the family homes is flawed for two reasons. Firstly, rapes and molestation within the family very often exist. In January 2018, a baby girl of eight months was raped in Delhi, India by a relative in her house. Little girls of varying ages have been raped right next to a family member by another family member or neighbors in several instances in Nepal and they could do nothing, not even file a complaint because this façade of a domestic protection does not concern a female's bodily security but societal reputation.
The Aftermath
Once a person is subjected to rape, the victim becomes unchaste and impure and is thought to bring dishonour to the family. The terminology in Pakistan is kari, referring to someone who has lost virginity outside marriage and an honour killing, karokari, is subjected by the village council. The victims often commit suicide or are killed by their own families for tainting the honour. In 2002, Mukhtaran Bibi challenged this status quo by not committing suicide after a gang rape that was ordered on her by a village council but filed a case against all her rapists. Initially, they were sentenced to death but in 2005, five of them were acquitted due to lack of evidence. In 2011, the sixth offender got acquitted too. In 2017 in Multan, Pakistan, a jirgah (village council) ordered revenge rape on the sister of an offender. In all these years, nothing has changed and even today revenge rape is still being ordered on innocent girls for no fault of their own as punishment.
The victims in other countries face social stigma and have to live in fear because once someone falls victim to rape, they are prone to more rapes because the value of a person is reduced from that of a human to a commodity that is free for public use. In Haryana, India, a girl was gang-raped twice by the same set of men who were out on bail after raping her the first time six years ago. A take-home message is that the onus lies on a woman to protect herself from men who are always lurking in hunt of a prey to rape, yet again asserting that the victim befalls such fate on themselves due to their actions, or in Pakistan actions of their family members.
Rapes are justified for godforsaken reasons and victims told they were 'asking for it' by travelling alone at ungodly hours, dressing provocatively, being friends with men, or indulging in so called notorious activities like smoking, drinking, and partying. The way these protectionist measures are advised always revolves around victim but never around the offenders, due to the notion that men have an insatiable sexual appetite and if women portray themselves to be 'easy', they are raped. Ranjit Sinha, head of Indian Central Bureau of Investigation once commented that if women couldn't prevent rapes, they should enjoy it.
In India, Pakistan, and Bangladesh, victims of rape are subjected to a two-finger test to determine their sexual activeness. This procedure exists despite so many pleas from within these countries and outside to get rid of it on the bases that it is flawed on so many levels as it renders women who chose to be sexually active out of consent as lecherous and dirty who have already been touched by a man. This violation of a victim's body is backed by the government in the form of a random stranger determining of their worth. This is of course scientifically inaccurate, and extremely irrelevant in case of rape.
Equally exasperating is the fact that women should remain pious and dedicated to only choosing to be sexually active with their legally married husbands but when their husbands rape them, it is not recognised by the legislation. O. P. Chautala, an ex minister in India, once stated that girls should be married as they turn 16 so that sexual needs of women are met and they will not go elsewhere and rapes will reduce. However, even statutory age of marriage is above 16 in India, and marriage is not a way to end rape. Rather, such a statement renders women as cattle whose ownership belongs to the husband.
These instances prove time and again that the role of a woman is always reduced to pleasing her husband in bed without considerations.  In fact, marriage is a holy sacrament that can undo rape – perhaps why victims are married off to their rapists in South Asia who then continue to rape them for the rest of their lives.
Most importantly, the police and other protectors of law find ways to make money out of instances of rape. Like, in January 2018 in Kathmandu, Nepal, a woman of 22 years withdrew her report of rape after few days and it was later revealed that the police were involved facilitating monetary settlements between the accused and the complainant with a personal gain. In Bharatpur, Nepal in February 2018, police coerced a woman to withdraw her rape complaint. So many more cases have surfaced in the southern plains of Nepal where the police have been involved as middlemen.
Hindrance to Justice
The reasons behind rape are men-centric but they have been ingrained in the societies as acceptable by both men and women. Reporting of rape has been increasing in India, Nepal, Bangladesh, and Pakistan but the cases are not dealt with caution. The victims face injustice and have to go through denigrating treatment by the police and health officers, questioning their character and morality.
The portrayal of a victim in the media is a stereotypical one, a non-provocative, harmless, and morally upright person with no past sexual history. Any victim deviating from this stereotype probably brought it on themselves. Further, the media has been reporting on sensitive issues like rape without sensitivity like revealing the victim's name which is illegal or slut-shaming the victims.
Lastly, even death penalties are not enough to deter people from committing rapes. In Pakistan and India, rape can be punished with death but the crime is still on the rise. After the 2012 Nirbhaya case in Delhi, India, a strong plea was made to change the judicial system and a fast-track hearing was introduced for rape because national outrage by the citizens was not deemed enough to bring a change. In Nepal, the fast-track court is in practice too, but the problem arises in procuring evidence which is substantial in these cases.
Strength lies in differences, not in similarities. Stephen Covey
I remember him sitting after work in his olive-green Air Force flight suit at a high-top stool at our kitchen counter in Beavercreek, Ohio. My dadlooked down at me as I sobbed, trying to find ways to console me. You know, he said, Burma has tigers.
After coming home to tell us that he was taking the Air Force Attaché position in Rangoon, I thought my comfortable little world was crumbling. But hold up, tigers? Perhaps Burma wouldn't be that bad after all.
As it turns out, it was the watershed event in my life.
In a country ruled by a military junta, what we were allowed to do and see was highly curated. At the time, I thought the constant presence of military guards meant we were special. VIPs. In a country that strictly limited tourism in the 1980s, we were special, but in hindsight, I know they were there, in part, to dictate our experience.
And even so, what we saw and experienced, was mind-blowing. But it wasn't just the men who walked on coals or hung suspended with hooks in their flesh at the Hindu festivals – although those memories will forever be seared in my brain – literally and figuratively, it was the people. The day-to-day lives.
We had a Buddhist, Muslim, Christian and Hindu that intermingled in our house daily. The education I received in their presence was richer than any in the hallowed halls of academia.
In Burma (now called Myanmar), you quickly learn the squat. Even when stools and chairs were available most people would choose to squat. Gathered for an informal meal, you squat. Waiting for a bus, you squat. Taking a break to have a little conversation, you squat. I never really mastered the squat. Onebalmy day as our Hindu friendsquatted in the doorway trying to catch the elusive cool breeze, I went and playfully sat on his back. Given my awkwardness with the squat, I thought this arrangement preferable; I was just being a goofy kid.
That was the day I learned that in the East, and especially in Hinduism, body parts have a hierarchy. I cried all through the stern lecture on how I thoroughly disgraced my friend. Although I don't remember the exact words, it pretty much came down to this – in what universe did you think it was ok to put your dirty bum anywhere near my heavenly head?
Ummm… I'm pretty sure that same fanny was dangerously close to my dad'snogginwhen he'd carry me on his shoulders. The idea of possible desecration was truly foreign.
These and many other similar lessons were my first real introduction to culture. It involved more tears (yes, I'm a big crier), but through all of these experiences, I became fascinated. Similar to Dorothy in the Wizard of Oz, I quickly realized I wasn't in Kansas (or Ohio) any more.
I returned to the United States with a new love of culture and diversity. And, a new respect for America, which I had previously taken for granted.
In comparison to many other countries we are a Multicultural Mecca. From my perspective, this is what makes us exceptional.
Unlike other countries that are struggling with immigration and diversity, we have a unique advantage. We are, after all, a "settler nation". As Peter Zeihan explained in a recent conversation, almost every other country in the world was a government created by a specific ethnicity. The United States, as a settler state, didn't have a dominant clan. This is unique. Our identity is not rooted in a singular ethnicity.
However, between WWI and WWII our state became more centralized. It had to be. These wars shaped a national identity. National institutions proliferated and mediating institutions – family, religious organizations and labor unions – created cohesion, and homogeneity, despite our diverse histories. Solidarity became a national virtue.
The statism that existed during this time, while it provided more cohesion, dampened diversity and individuality. All of this began to unwind mid-century and really started to pick up steam in the 1970s, as the pendulum swung the opposite direction. In many ways the Cold War, and the fight against the communist collective, helped to progress the mantra of individualism.
Individualism also shaped our economy.There were waves of deregulation, labor unions declined, and big state corporations gave way to more flexible, smaller private companies.The mid-century labor unions and large state corporations lead to the growth of the middle class. Once these disappeared, income inequality emerged more predominately, even as basic social equalities and civil rights were energized.
Meanwhile, mediating institutions responsible for, in large part, social cohesion – family, community and religious organizations – were also on the decline as individualism gathered momentum. The internet age was introduced in this new environment, and ironically, with social connections and a national identity already in decay, it divided us into smaller more homogenous groups – what we today call echo chambers.
This increasing polarization has a grave impact on policy-making. As Yuval Levin notes,
administrative centralization often accompanies cultural and economic individualism. As the national government grows more centralized, and takes over the work preformed by mediating institutions – from families and communities to local governments and charities – individuals become increasingly atomized; and as individuals grow apart from one another, the need for centralized government provision seems to grow.
As all of this is happening, our immigration rates have been on the rise. Although illegal immigration has been in decline recently, despite the uptick in the past few months, we witnessed a new wave of immigration started in the 1970s, that mirrored pre-war immigration levels.
However, without the same national solidarity that defined mid-century America, these immigrants weren't enveloped into a national identity. Individualism diminishedthe national identity of solidarity. Further, low-skilled immigrant labor has fallen into the growing income gap in a divide that has already affected American workers as income inequality becomes more pronounced.
While our current employment rate is strong, what is masked in these impressive numbers is the number of American men and women who are dropping out of the labor force at a surprising rate, most acutely among those without a college education.
If you've ever traveled to the beaches on the East Coast in the summer, you may have noted retail employees have a strange accent. Last year, I bought an ice-cream cone from a Russian student in Cape May, NJ. And,I'm currently working with Vietnamese students who want to come to the United States for hospitality internships. Foreign students are coming in on J-1 visas to provide relief to retailers and the hospitality industry that is often painfully understaffed, especially during peak times.
If you talk to anyone in the agriculture business, you know they are hurting. As I traveled around Texas and Colorado looking for a meat packing plant to export beef to China, the options were limited. Outside of the big players, many smaller packers have shut their doors. For the ones still in operation, the primary language is Spanish.
Add to all of this, our demographics are in decline.Americans aren't having more babies, and the only reason that we aren't suffering the same fate as the "graying" population in Japan, and even Russia and China, is immigration.
Economic growth needs a workforce. Both high and low skilled labor is in demand, but I'm only going to touch on low-skilled labor as this is what is fueling the current immigration debate in America.
Despite the need for immigration, there are several problems that our embattled Congress has yet to address.
First, it has been shown nationally that unauthorized immigration has had a small net positive impact on our economy, but this doesn't always play out at the state and local levels.
As income inequality is already an existing phenomenon in the United States, with the disparity seen most clearly between those with an education and those without, low-skilled immigration causes concern.While the United States is in need of low-skilled labor, our current economic situation has bifurcated, with the lower echelons in more need of some sort of state or federal support just to hover at the poverty level.
Second, while we're trying to figure out solutions to growing inequality and immigration, we also need to keep in mind that our economyis, yet again, rapidly changing. With the introduction of Artificial Intelligence (AI), a lot of jobs may soon become obsolete especially in low-skilled sectors such as retail. While we are not quite there yet, the trend is inevitable and will exacerbate income inequality as low-skilled labor is slowly pushed out of the market. This could have two related outcomes –the current demand for low-skilled labor diminishes, while those in these sectors are in increasing need for a social safety net.
Sadly, in this era of extreme polarization, hate and racism has taken the place of sane debate and policy-making. As David Brooks recently lamented in a New York Times piece, our administration is not populated with conservatives, but "anti-liberal trolls".Similarly, the #resistance movement has become so entrenched as to make compromise or dialogue impossible. Just resist. It's no longer about the people, it's about winning at all costs.Too often, the pawns are innocent children – children inhumanely separated from their parents on the border, and children in the inner cities, on the brink of homelessness.
The Left is right to be concerned that part of the anti-immigration trend is a push-back from white America, as white America is soon to become a minority. A recent National Geographic issue on race illustrates, in less that two years, white children under 18 will no longer be the majority.
While it is right to resist racisttrends, we must not do so at the expense of understanding complex economic issues. The news cycle is constantly in search of the next topic we can use to beat each other over the heads. Meanwhile, as the mid-terms loom, our politicians are consumed with the next policy issue they can use to ensure re-election, at the expense of making a real difference.
The United States has the ability to harness its immigrant history and multiculturalism to a great global advantage, more so than perhaps any other country. However, in our individualistic society, we remain tigers locked in cages of our own construction, separated from competing realities that promote understanding and compromise.
While we need to address immediate emergency issues on the border, the discussion doesn't stop there. We must agree on a flexible immigration policy that is constantly reviewed against our changing economic dynamics.A more robust guest-worker visa is perhaps a start – the number of visas evaluated each year depending on the economic climate, with adequate enforcement.Better education for both new immigrants and citizens in poverty-stricken areas that allows economic mobility and a growing middle-class. A new national identity that embraces diversity, but finds novel ways to generate social connection and cohesion amidst the reality of individualism.
Without these discussions, we fail to Make America Great (Again). While I think we should lock politicians in cages to fight it out until sanity and rationality is regained, it is incumbent on us ordinary citizens to join together in (diverse) community to model these necessary discussions in every day life. To #resist the insanity, and break the cages that have imprisoned our country and our lives.
To read more follow us at www.truthinbetween.com or on Medium at www.medium.com/truth-in-between, and on Twitter @truth_inbetween.
The Unreal, the Real and the Vaccine Scare
In a few weeks time, school will resume in many countries, and quite a few parents now worry about the dangers of vaccination.  Are they real or false?  What are the facts?
First, a word on what we can believe to be real.  Some might remember Ripley's Believe It or Not?  We are all fascinated by the odd, the unusual, even more so when science with its mundane explanations takes away the mysteries of life.  So it is that reasonable people begin to believe in the incredible.  We want to.
Take the case of chemtrails — a theory that trails left by jet airplanes high in the sky are chemical  sprays.  Why would anyone do that?  The reasons vary.  They want to change the climate, control our minds, lower life expectancy, reduce fertility or cause sterilization for population control, spread aluminum that causes Alzheimer's but Monsanto profits from a GMO seed designed to grow with it, and so on.
The physics experts tell us it is relatively simple:  Jet engines exhaust water vapor which condenses in the cold of higher altitudes.  Called contrails (a contraction of condensation and trail), an acute observer will note they correspond to the number of engines on the airplane.  Numerous scientists, scientific bodies, the Environmental Protection Agency and independent journalists have investigated and debunked chemtrails without eradicating the idea.
The results of a nationally representative 1000-person poll published last October finds that only 32 percent believe chemtrails are 'false'.  A good 25% percent are 'unsure' and 15 percent, think they are 'somewhat false'.  The rest consider them somewhat true' (19 percent) or 'true' (9 percent).  Note that just a one-third minority categorically rejects a complete hoax despite the efforts of scientists and government agencies.  Perhaps a natural skepticism of officialdom doesn't help.  Of course, the blame rests squarely on some internet sites and social media (with its echo chambers) where chemtrail discussion, instead of debunking the idea, favors it and propagates conspiracy theory.
But there is another belief worse than chemtrails germinated by fake science.  It has led to actual harm.  For one reason or another, people known as anti-vaxxers (Trump among them) are refusing vaccinations for their children; thus an alarming global increase in measles — an illness that can cause hearing loss and, in rare cases, even death.
Developing countries have their own unique problems with vaccination.  Pakistan trying to eliminate polio has experienced deadly violence against vaccinators because Taliban leaders have proclaimed it a means of sterilizing Muslims.
But there are problems in developed countries also:  A survey in Australia showed one in three parents having concerns with vaccination.  In response, some health facilities are refusing to treat unvaccinated children.  Australia is not alone; the U.S. too has a vaccine dilemma and Europe is not exempt.
As preparation for the school year often requires vaccination shots, here is a brief review of what we know about vaccines, the origins of the anti-vaxxer movement and the available facts.
The prophet of anti-vaxers is Andrew Wakefield, whose origins are in the U.K.  He is a doctor, who was barred from practicing medicine there following his fake study connecting autism to the MMR vaccine, which protects against measles, mumps and rubella.  Several later studies have proven Wakefield dead wrong.
A refusal to vaccinate has been a key driver of recent measles cases in the US.  A disease once considered eliminated here has now returned, and in 2014, 667 cases were recorded, though numbers have declined since then.  Often the cause is a holiday trip contact and transmission to someone who has not been vaccinated; appalling to think about when the two-dose vaccination regimen renders 97 percent immunity.
For anti-vaxxers, there are two other troubling reasons:  Some believe the injection of attenuated, that is weakened, viruses can cause harm.  Then also there is anxiety about thimerosal in some vaccines as it carries traces of mercury.  But thimerosal has not been used in child vaccines for nearly two decades.  And while the MMR vaccine uses a combination of attenuated viruses, it has been in use without causing harm since 1971.  It has prevented an estimated 52 million cases of measles and over 5000 fatalities.
Belief and miracles have been a natural companion for humans.  About 2000 years ago, there was a miraculous virgin birth.  Now, some scholars contend it was all a translation error misinterpreting the word for 'maiden' as 'virgin'.  Others argue that 'maiden' in the culture of the time automatically implied virginity because unmarried young women were expected to be chaste.  Who is correct?  Heaven knows!
Analysis of Alon Confino's "A World Without Jews: Interpreting The Holocaust"
Following the period of moderate engagement with the Holocaust between 1945 and 1975, Holocaust perception from the mid-1970s to the present has been characterized by two simultaneous trends. The first trend is prominent in miscellaneous fields such as history, philosophy, the arts, and the literature has involved a strenuous attempt to acknowledge as well as realize the Holocaust and to cope with the difficulty of representing it. The second tendency might appear to stand in opposition to the intense discussion of the limits of Holocaust representation, is manifest in the massive cultural production of the Holocaust in history books, novels, comics, plays, films and other artistic vehicles.  In general, taking into consideration of Nazi policy towards Jewish, there are three overriding notions:
The Holocaust, according to Saul Friedlander, was determined by the centrality of ideological-cultural factors as the prime movers of Nazi policies in tandem with the Jewish issue, depending mainly on circumstances, institutional dynamics, and essentially… on the evolution of the war… The anti-Jewish drive became ever more extreme along with the radicalization of the regime's goals and then with the extension of the war… The context of the war has been viewed as the breeding ground for the extermination and annihilation of Jews. Germans in occupied Eastern Europe… were living in a context in which the expulsion, even the extermination, of entire peoples was publicly discussed, a readiness to indulge in brutality and fanaticism was ubiquitously demanded, and the actions of individuals were legitimized by history and politics.
The war in general but especially the war on the Eastern Front, following the German invasion of the Soviet Union on 22 June 1941, was fought as a racial ideological struggle for life or death, whose prime enemies were the Bolsheviks and Jews. The barbarization of war on the Eastern Front, a cumulative result of the scale of the fighting, geographical conditions, and ideological indoctrination, led to killing and extermination. The notion of the radicalization of racial ideology has been important for capturing the contingency that ran through the making of the Holocaust. The radicalization is no longer understood as a realization of long-term plans or as inherent in the system, but rather as the outcome of plans for the deportation of the Jews that were always being revised and extended. Holocaust is squarely placed within the context of the regime's overall racial ideology. The 'current scholarly consensus, writes Herbert, is that those who organized and carried out the extermination were committed ideologies who wanted to build a better world through genocide. Was there a master plan on the part of Adolf Hitler to launch the Holocaust? Intentionalists argue there was such a plan, while functionalists argue there was not.
Did the initiative for the Holocaust come from above with orders from Adolf Hitler or from below within the ranks of the German bureaucracy? Although neither side disputes the reality of the Holocaust, nor is there a serious dispute over the premise that Hitler (as Führer) was personally responsible for encouraging the anti-Semitism that allowed the Holocaust to take place, intentionalists argue the initiative came from above, while functionalists contend it came from lower ranks within the bureaucracy. Christopher Browning coined the term 'moderate functionalism', in which the centrality of Hitler's belief and the role was recognized, but without an original grand design to kill the Jews. Philippe Burrin's notion of 'conditional intentionalism' recognized the centrality of evolving circumstance during the war but continued to emphasize Hitler's intention to exterminate the Jews.
"Heimat" idea as a Nazi formula
The Nazis took the Heimat idea, radicalizing and using it for their ideological purposes. It can be argued that here is another example of the hegemony of race. It was perceived as essential to Germanness. The main point rather is that the Nazis identified their sentiment of nationhood, localness, and political legitimacy with the Heimat idea: the revolutionary idea of race was thus built on tradition, and the racialized Heimat idea fitted within the boundaries of the Heimat genre that existed before and after the Third Reich, as the Nazis articulated their Heimat in familiar, traditional rhetoric and images. It is not so much race that made sense of Heimat in the Third Reich, as the Heimat idea that gave meaning to racial sentiments, making them amenable, legitimate, and familiar. There are two main directions towards the Holocaust perception: local and central approach.
The local history of the Holocaust in the hamlets of Eastern Europe is possible once we rethink the interpretative framework of racial ideology, the radicalization of Nazi policy, and the context of war. The former one rearranges these categories in significant ways: it shifts the focus from the war conditions of the Wehrmacht soldiers to the communal relationships between Jews and eastern Europeans; from Nazi racial ideology to In Bartov's words, 'the obvious though long-underestimated fact that the Holocaust cannot be understood without tracing its imagery, fantasies, passions, and phobias, as well as practices and legislation, to medieval Europe and centuries of Christian anti-Jewish theology, incitement, and demagogy, from the radicalization of Nazi policies to the dynamic of social, political, economic, and cultural relationship on the local level.
According to the central approach, Germans, in the years following 1933, constructed a moral community based on anti-Semitic fantasies that made the persecution and extermination of the Jews possible by making them conceivable. At this historiographical juncture, we view the Holocaust as a problem of culture: the making of and believing in a moral community of fantasies. Third Reich was revolutionary but not as revolutionary as was argued by contemporaries and current historiography: it was a revolution based on continuities. It was a world made by a fusion of German and Nazi identities in a way that linked Germans in the Third Reich to pre-1933 traditions and forms of belief, and where the extermination of 1941 to 1945 was part of the symbolic universe of Germany between 1933 and 1941.
To sum up, ideology, in particular, racial ideology was a crucial point for Hitler's Germany. In the case of radicalization of racial ideology, the main step was led to extermination and annihilation of Jews community within the context of war and the Nazi policy in order to reconstruct European society without Jews. Of course, the Holocaust is still a contemporary history. Survivors are still alive and their nightmare will never be over as long as they live. The attempt to exterminate the Jews is and will remain a moral signifier of Judeo-Christian civilization. In this way, we try to consider views of the Holocaust as a European occurrence, as part of a larger Nazi attempt to reorder European civilization, as linked to other Nazi persecutions and genocides, to colonial imagination and dreams of empire. Moreover, 'cultural history, memories, methods, in particular ideologies in its contemporary sense' has been a highly important component of Holocaust research from its earliest beginnings.