Coral reefs: We continue to take more than we give
Figures released today on international financial support being given to protect and sustainably manage the world's coral reefs reveal funding contributions are not only inadequate, but disproportionate to how much the fragile ecosystems offer humans in food, livelihoods, medicine and environmental protection.
Coral reef ecosystems provide society with resources and services worth $375 billion per year. They house 25 percent of all marine life, feeding hundreds of millions of people; they enable discovery of new pharmaceuticals and provide work and income through the tourism and fisheries industries.
Yet we have lost at least one fifth of the world's coral reefs, with some estimates placing the loss of live coral as high as 50 per cent. These vital ecosystems are being rapidly degraded as a result of warming sea temperatures due to climate change, overfishing, destructive fishing, ocean acidification, and a range of land-based activities. A recent study in the Asia-Pacific region also found that coral reefs are contaminated by 11 billion pieces of plastic, which are leading to coral disease.
The coral reef funding analysis, conducted by UN Environment, the International Coral Reef Initiative and the UN Environment World Conservation Monitoring Centre, found that in the 83 countries surveyed, there was an increase in funding between 2010 and 2016 in response to global and regional policy commitments on environmental management and protection, but that the more than $1.9 billion currently being invested is not commensurate with the economic and social gains we make from coral reefs.
The value of a single hectare of coral reef in terms of tourism, shoreline protection and fisheries is, on average, $130,000 per year, and as much as $1.25 million where the tourism sector is large. Travel and tourism, much of it dependent on reefs, contribute a third of the GDP in the Caribbean for example, and as much as 80 percent in the Maldives.
Coastal fisheries supported by coral reefs contribute to food security of hundreds of millions of coastal dwellers, providing 70 per cent of the dietary protein of Pacific islanders. Coral reef organisms are a source of many medicines, such as antiviral drugs and the anticancer agent Ara-C used in chemotherapy for leukemia and lymphoma.
The analysis reveals annual investment in maintaining healthy reefs through overseas development assistance is only 0.07 percent of the value of the societal benefits we draw from them. And of this investment, the majority of funding for work related to coral reefs and associated ecosystems is driven by a small number of funders, with nearly three-quarters of all projects consisting of small-scale initiatives.
Funded projects for coral reefs and associated ecosystems were identified in a total of 83 countries and territories, out of more than 100 countries and territories where tropical corals are known to exist. Some countries with a large coral reef area were found to be receiving comparatively low amounts of donor funding per unit area of reef. Out of the 314 projects surveyed, 279 focused on a single country – Tuvalu.
Funding is essential for sustainable management of coral reefs and associated ecosystems worldwide. But greater consideration of these ecosystems as blue economy assets is required, both in the public and private sector, to enable more and more diverse investment, and in the longer term reduce reliance on donor funding.
"If greater action is not taken today, the planet could lose its live coral reefs and with them a large number of the world's marine species by 2050," said Gabriel Grimsditch of UN Environment's Marine and Coastal Ecosystems Branch.
"The necessary change will only be possible when mindsets change, in the general public, among financial decision makers, and also in the environment sector."
The Funding Analysis was conducted by UN Environment, the International Coral Reef Initiative (ICRI) and the UN Environment World Conservation Monitoring Centre, and was funded by the Government of France.
2018: The International Year of the Reef
The International Coral Reef Initiative (ICRI) has declared 2018 the International Year of the Reef. UN Environment together with partner organizations is helping to drive a worldwide campaign to raise awareness about the value and importance of coral reefs and threats to their sustainability, and to motivate people to take action to protect them. All individuals, corporations, schools, governments, and organizations are welcome and actively encouraged to participate in IYOR 2018.
Climate politics and the future of carbon emissions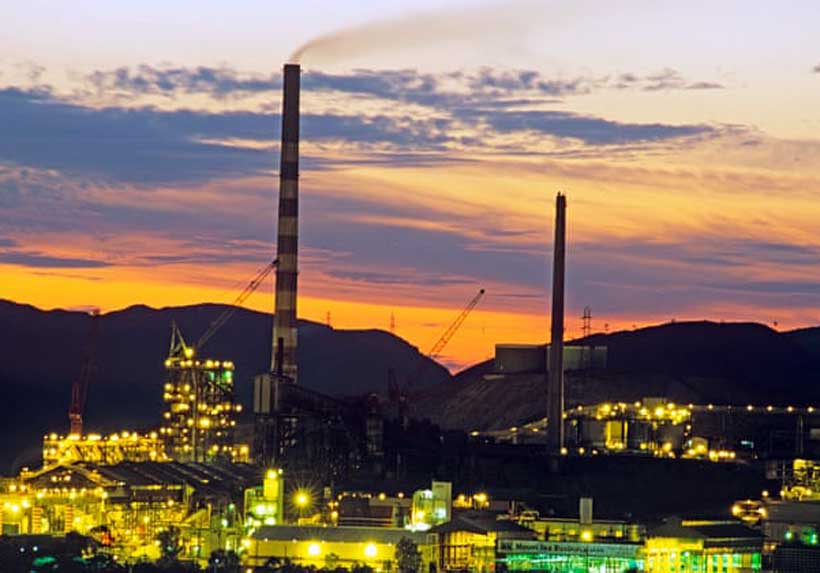 Climate change is no longer a far-off problem, it is happening here, it is happening now and if it is happening now then efforts to curb it should be done right now rather to wait for tomorrow when tightening nature grip made us regret even more than now. To talk specifically about carbon emission, it is a single issue, a "world issue" that is demanding serious world efforts, not mere words to highlight the problems which we all know quite well. It is the right time we stand up, we fight together to save our existing and the future. Yet, like any path having its troubles, one major hurdle on the way to reduce carbon emission is the climate politics in the form of the North-South divide. The divide which has been existing ever since not only in areas of hard politics but also in areas of soft politics i.e climate change, and imposing a challenge to all future efforts and on those been done already including the Kyoto protocol, Rio+20 agreement, the Paris climate agreement, etc.
Issue here is that both the North (Developed) and the South (Developing) give their sides of the argument yet no one is ready to take the responsibility or at least willing to find a collective solution. Thus making the environment suffer and the carbon emission constantly increasing.
Looking at the North, it claims that climate change is a worldwide danger jeopardizing the biological system and is to a great extent the aftereffect of CO2 outflow by both North and the South. Thus it is a collective responsibility of both to reduce emission and to ensure carbon cut not just the North. However, in response to this the South argues, yes climate change is an issue that is raising world temperature and major emitters are in both North and South, but the North is ignoring the fact that it has been emitting gases for centuries. For instance, Europe, United States, Canada are polluting the environment since the 19th century while the developing countries have begun in 1980's. Furthermore, what the developed world ignores is that the development of the North has already got peaked while of the developing world has just started. So based on this the North should go for the carbon cuts and use alternative sources of energy i.e hydro, wind, green energy, etc. As the South at this stage cannot afford carbon cuts which will affect its development process. Also, it does not even have enough carbon-free resources at present to ensure carbon reduction.
Hence, this N-S divide has ruined the success of so far twenty-five Conference of Parties (COP) related to climate change held each year in Nov and Dec mostly in Bonn, Germany. Taking a gander at them individually to explore how the divide has not let any single agreement on carbon emission to effectively achieve its set target.
Starting with the Kyoto protocol that came into effect in 2005 with 192 parties determining to reduce emission according to the allotted carbon quota. An important aspect of this protocol was "common but differentiated responsibility" by which the North was held largely responsible for the current high levels of GHG emissions in the atmosphere. However, if we analyze it deeply then from the very start commitment to the agreement had flaws. As the United States being the world hegemon should've lead the agreement from the front but sadly it even didn't ratify the agreement as the then-President George W. Bush stated "Senate's vote, 95–0, shows there is a clear consensus that the Kyoto Protocol is an unfair and ineffective means of addressing global climate change concerns. Signing protocol will cause potential damage to USA economy". Thus a clear depiction of the USA preferring its economic development over the environmental concerns.
Then the first commitment period (2008-2012) of this agreement failed to achieve its targets with emission further increased by 32%.Moreover, Canada withdrew from the protocol in 2012 with its then environment minister, Peter Kent stated "the Kyoto protocol doesn't cover world two largest emitters USA and China, therefore it cannot work" and as "Canada didn't meet target so it wants to avoid $14 billion in penalties". Seeing this response by the developed world, in the second commitment round (2012 onwards) only 37 countries had binding targets, and Belarus, Ukraine, Kazakhstan withdrew. Not just this, but Russia, Japan, New Zealand though participated in the 1stcommitment round but refused to go for the 2ndcommitment. So, it's clear how the N-S divide affected the commitment to reduce carbon emission with the developed world especially the largest emitters like the USA and China not even ratifying it and even those like Canada who did ratify but withdrew later. The same is with the developing south because if the developed North is unwilling then the south's one-sided efforts are meaningless.
Now, looking at the Copenhagen agreement (2009) which aims to limit the global temperature no more than 2 °C (above pre-industrial level). It was believed to be the largest and the first-ever true agreement that can reduce greenhouse gas emissions and can ensure environmental stability because it was initiated by the USA along with the four other largest emitters' china, India, Indonesia, and Brazil. Nevertheless, the Copenhagen agreement just like the Kyoto protocol had flaws and most importantly the N-S divide has again tumbledown its progress. This is because it doesn't contain any legally binding commitments to reduce CO2 emissions as the then PM of Great Britain, Gordon Brown, stated "We have made a start" but that the agreement needs to become legally binding quickly." Then Brazil's climate change ambassador called the agreement "disappointing".
This is the response of North, now looking at South. The Bolivian president, Evo Morales said, "The meeting has failed. It's unfortunate for the planet". Most importantly Lumumba Aping, a Sudanese diplomat who was the chief negotiator for the G77 group of developing nations at the UNFCC conference in 2009 criticized the agreement by stating "It's an incredibly imbalanced text intended to subvert two years of negotiations. It does not recognize the proposals and the voice of developing countries. Thus we have been asked to sign a suicide pact". Consequently, this conflict of opinion between the North and the South has again led to the failure of the Copenhagen agreement in reducing carbon emission and the world temperature.
Moving to the Rio+20 convention on biological diversity, it shows no difference from the rest. As the United States was among those four countries that have signed but not ratified the agreement. Then key world leaders including G20 members, German Chancellor Angela Merkel, UK Prime Minister David Cameron have not attended the conference showing that they don't even prioritize sustainability issues. Not just this but the developing countries too showed resentment when the USA, EU, and Switzerland rejected the G77 plan to frame the context of green economy explicitly.
Likewise, COP-19 held in Warsaw, Poland to reduce greenhouse gases emission saw the same divide as G77 and china proposal for a new funding mechanism ($100 million every year) to help the vulnerable South deal with "loss and damage" caused by climate change was opposed by developed countries leading to 132 poor countries and major environment activist like Oxfam, Greenpeace, Action Aid, etc. walkout from the conference.
Lastly, the Paris climate agreement in 2015 which showed diversion from the rest considering it was binding on all 197 countries, and committed to achieve zero-emissionwith both developing and developed states agreed on a carbon cuts. The agreement was achieved under the leadership of Obama as he stated "President Xi and I intend to continue working together in the months ahead to make sure our countries lead on climate". For the first time, the two largest emitters, China and the USA, worked on common grounds. However, Donald Trump during his presidency calls it a "job-killing" and a "total disaster"as said"Obama pledges to cut emission has hurt the competitiveness of USA" and withdrew the USA on 4th-Nov, 2020. Yet, in response to this Joe Biden tweeted "Today, the Trump Administration officially left the Paris Climate Agreement. And in exactly 77 days, Biden Administration will rejoin it." This is exactly what happened as President Joe Biden's very first act in the Oval Office was his signing an executive order to have the United States rejoin the Paris climate agreement.
To sum up, the North-South divide is at the core of global environmental politics and is a debate that prevails on the grounds of unanswered questions as to who should bear the responsibility of the environmental damages. When the North shows willingness for change then it's the South that creates hurdles, similarly when the South steps forward then the North shows aversion. If this will continue then the future of carbon emissions is intimidating. Therefore, need is to build a global consensus to free the environment from this blame game and to move towards sustainable development based on equitable contribution and accountability. It is now high time to put an end to all the differences existing now and in the past, as being humans our survival is at great risk. The need of the day is to work together to devise a common solution to our common problem and to ensure a healthy world for our existing and future generations.
When Sea Levels Rise And Coastal Waters Darken…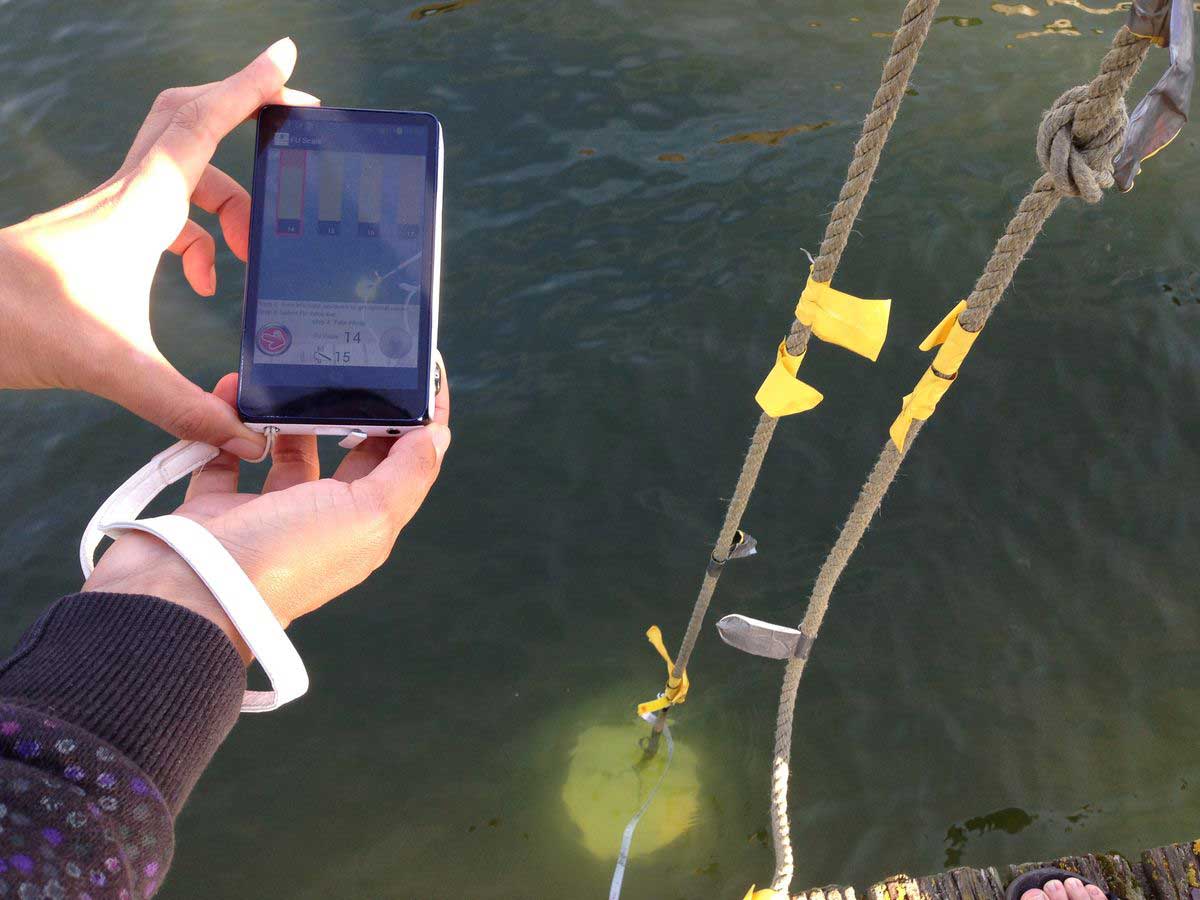 Authors: Dr. Arshad M. Khan and Meena Miriam Yust
The coastal waters by Wilmington, Delaware, the president's home base, have risen a record 3 mm in the past year.  Worse, the rate of increase is itself increasing portending a foot or more in the next century.  It means a rebuilding of docks plus barriers to prevent serious tidal flooding.
The Virginia Institute of Marine Sciences (VIMS), affiliated with the College of William and Mary, has been collecting data on sea levels for the past 52 years. It released its latest annual report recently, noting sea level rising by historic amounts — as in the case of Wilmington — as well as the accelerating rate of increase.
There are 32 tide gauges placed along the US coasts all the way to Alaska. Maintained by the National Oceanic and Atmospheric Administration (NOAA), these measure levels every six minutes. Researchers at VIMS take a monthly average to avoid a skewed analysis due to unusual weather patterns like storms.
The Institute's report presents sea level changes, assesses future trends, and tries to explain the increases or even decreases at particular localities. Sea level changes are relative to the adjoining land. For example, the rates are actually falling in Alaska but that is caused by shifting tectonic plates raising land and off-setting the sea level rise.
Researchers describe the persistent sea level rise as a "slow emergency" — not a storm that will be hitting tomorrow but trouble ahead and the report cards can help local authorities plan for the future.
Wetlands Watch works to preserve wetlands in Virginia's coastal areas. Rising sea level is a particular concern because it is expected to affect most of the state's coastal wetlands. Therefore in addition to policy advocacy, Wetlands Watch has developed Sea Rising Solutions, which helps in mapping out where flooding is likely.
Spreading the word about sea level rise and its consequences engages the whole community and motivates legislators and developers to adapt to the new norm and prepare ahead for a changing environment.
There is another problem with coastal areas: a gradual darkening of the sea water. It is serious for such a change in color and clarity poses a significant threat to marine life. The Coastal Ocean Darkening Project at the University of Oldenburg in Germany simulated the effects by filling huge metal vats with water and phytoplankton and hanging lamps above them to simulate sunlight. They then darkened the water using low, medium and high concentrations of a brown liquid extracted from peat to simulate decaying organic matter. The phytoplankton were all negatively affected but particularly in the vats with medium and high concentrations which blocked off more light. Also some phytoplankton were affected more than others.
The adverse consequences to the elemental base of the ocean's food threatens marine species up the chain, and especially those relying on the phytoplankton types most affected. Moreover, reduced vision hinders those species, like fish, relying on vision to hunt, while not affecting those that do not, like jellyfish.
Why is the water darkening? One hint might be that environmental regulation of fertilizer use goes along with improvements in the Mediterranean, the North Sea and parts of the North American coast. And of course reducing global warming would decrease ice melt and subsequent sea level rise.
Promoting Green Finance in Qatar: Post-Pandemic Opportunities and Challenges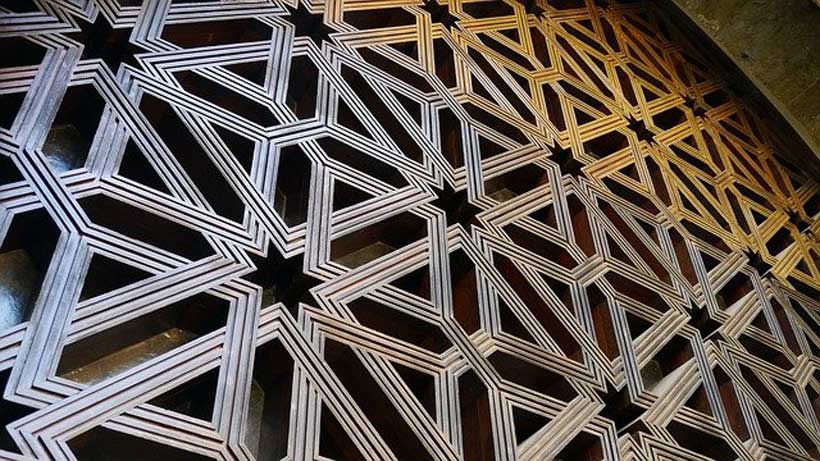 The recent COVID-19 pandemic had significant implications for both national economies and the global financial system, in addition to hindering the achievement of the sustainable development goals agenda. The UNDP estimates global human development—a combination of education, health, and living standards—could fall this year for the first time since 1990, which highlights how the effects of the pandemic present both an enormous challenge and tremendous opportunities for reaching the 2030 Agenda and the Sustainable Development Goals (SDGs).
With the additional challenges arising from climate change, governments have committed to several policy measures which promote a green recovery to rebuild their economies, while benefiting the people and the planet. The Organisation for Economic Co-operation and Development (OECD) estimates that the public resources committed by governments to support a green recovery amount to at least USD 312 billion. These measures present tremendous opportunities for green finance in general, and Islamic green finance in particular, in the context of Muslim-majority countries.
The State of Qatar, in light of its National Vision 2030 and in order to enhance the diversification of its economy away from hydrocarbon, has taken several measures to mitigate climate change. These include increasing the use of solar energy to more than 20% of its energy mix by 2030, the optimal use of water, improving air quality, waste recycling, increasing green spaces, in addition to the country's commitment to organizing the first "carbon neutral" tournament featuring the use of solar-powered stadiums and water and energy-saving cooling and lighting technology. The State is also a signatory of the Paris Agreement on Climate Change and supports a number of global initiatives in relation to climate change mitigation.
All these initiatives could be funded via green finance. In this regard, there are four global trends in the financial industry that the State of Qatar can leverage to promote green finance for green recovery:
Growth of SRI and ESG awareness:
Socially responsible investing (SRI) and environmental, social, and governance (ESG) investing are two of the fastest growing investing areas globally. Both are driven by the increasing awareness of social and environmental responsibility. According to the Global Sustainable Investment Alliance, global sustainable investment reached $30.7 trillion in the five major markets at the start of 2018, a 34 percent increase in two years. These include Europe, United States, Japan, Canada, Australia, and New Zealand. Developing green finance instruments and products can attract a growing SRI investor base that seeks to align social and environmental values with its investment portfolios.
Upward trend of Islamic Finance:
According to the Islamic Financial Services Board (IFSB), the total worth of the Islamic Financial Services Industry across its three main segments (banking, capital markets, and takaful) is estimated at $2.44 trillion in 2019, marking a year-on-year 11.4% growth in assets in US dollar terms. According to Thomson Reuters, the industry is projected to reach $3.8 trillion by 2022. Qatar is one of the global Islamic finance hubs with Islamic finance assets representing more than 20% of the local financial system's assets. With the recent development of Islamic green finance, Qatar has the opportunity to position itself as a sustainable finance leader in the region by promoting synergies between Islamic and green finance growing markets.
Financial innovation for sustainability:
The United Nations Conference on Trade and Development (UNCTAD) highlights that achieving the Sustainable Development Goals (SDGs) will take between $5 and $7 trillion, with an investment gap in developing countries of about $2.5 trillion and the additional net investment required to implement renewable energy solutions standing at $ 1.4 trillion, or about $100 billion per year on average between 2016 and 2030, according to the International Renewable Energy Agency (IRENA). Mitigating this funding gap requires an engaged private sector to make green investments. That is why several green instruments and products were developed across the various segments of the financial industry. These include green retail banking products, including green loans and green mortgages, green corporate and investment products, green project finance, and green venture capital and private equity, as well as green capital market instruments, like green investment funds, green bonds, and sukuk.
Integration of sustainability objectives into national strategies:
Several governments around the world have integrated sustainability objectives and green finance roadmaps into their national strategies, either through a top-down approach, whereby green finance frameworks and taxonomies are harmonized at the country level (as with China), or via market-led collaborative actions. In addition, to overcome private sector investment barriers, such as high up-front costs, long investment timelines, and higher perceived risks, several countries have put in place incentives in the form of subsidies and tax exemptions. The State of Qatar can leverage these experiences through collaborations and partnerships to develop a unique green finance model in the region
Green Sukuk: A Fast Growing Market
Green sukuk is an innovative instrument for financing green infrastructure. It has the potential to become a new asset class targeting both Islamic and socially responsible investors.
Since the issuance of the first green sukuk in 2017 in Malaysia, the market has grown significantly, with twelve issuers in Indonesia, Malaysia, and the United Arab Emirates tapping the market, in addition to the Islamic Development Bank. About $7.6 billion in four currencies (EUR, IDR, MYR, and USD) was raised up to September 2020, with tenors ranging from two to 21 years. The amounts raised were allocated to green construction, energy efficiency, and clean transportation projects.
Promoting Green Finance in Qatar
Although the green finance market is still in an early stage of development in the country, the market has witnessed several initiatives by local institutions that might pave the way to the development of a more dynamic market. In September 2020, Qatar National Bank (QNB) issued the first ever green bond in Qatar, a $600 million tranche, under its MTN Program, with a maturity of five years under its established Green, Social, and Sustainability Bond Framework.
In addition, Qatar Stock Exchange (QSE) introduced an ESG Guidance in 2017 to assist listed companies wishing to incorporate ESG reporting into their existing reporting processes.
While Bond and sukuk issuance in Qatar reached $28 billion in 2019, the market is largely driven by government issuance and commercial banks for corporate issuances, with the exception of Ezdan Sukuk in 2016 and 2017. The development of green sukuk in the country with the enabling ecosystem could facilitate corporate sukuk issuance, thus enhancing market liquidity.
In conclusion, promoting a green recovery in line with the country's economic diversification objectives and climate mitigation strategies will require the development of an enabling ecosystem for the development of green finance in Qatar. Developing a pipeline of bankable green projects at the country level, market awareness, and promoting synergies between Islamic and green finance will provide the basis for further innovation and policy action, such as green labels, frameworks, and incentives.