Another Face of Abu Qatada: Speaking on the Principle of Terrorism
Abu Qatada, who many have called the spiritual father of al Qaeda in Europe, is a scholar of Islam and what many might deem a terrorist instigator, or an ideologue who puts out arguments in support of militant jihad, but never himself fights jihad or spills blood. Yet, in these interviews, the third and fourth ICSVE researchers have made with him over the past year, he spoke candidly about his views on terrorism—making statements that will surprise many.
Palestinian by birth, Abu Qatada grew up in refugee camps in Jordan, carrying within himself a heritage of bitterness over his lost homeland. He is angry and rebellious against what he believes to be Western hegemony. He does not hide his strong desire to see a fundamental reordering of the Arab world. In this interview, we spoke to him about the changes he longs to see in the Middle East and the guiding principles by which to influence such changes, including his predictions as to what might actually happen.
Earlier in his career, Abu Qatada resided in London, where he was editor in chief of the Usrat al -Ansar weekly magazine, a propaganda media outlet that he started on behalf of the Groupe Islamique Army's (GIA). In the early 90s, Abu Qatada issued a fatwa, which was published in his weekly bulletin Al-Ansar, after the Islamic Salvation Front (FIS) was poised to win elections in Algeria but was denied an impending electoral victory by a military coup. Some hold his issued fatwa against the military responsible for justifying GIA massacres against innocent civilians, including unleashing a rampage of beheadings. [1] In 2006, the GIA who Abu Qatada was aligned with in London, announced a union with Al-Qaeda, and by 2007 the group changed its name to Al-Qaeda in the Islamic Maghreb.
In 2000, Abu Qatada was deemed by the UK as a security risk and was arrested as a terrorism suspect, imprisoned and subjected to a secret parallel system of justice. He was held in Belmarsh Prison without a conviction, on and off for 10 years, under an emergency legislation that authorized indefinite detention of "certified" foreign nationals in the U.K. representing a national security risk.
Held with the aim of disrupting a network of extremist ideologues from promoting acts of violence in the UK, he was never officially and directly linked to any terrorist plots in Europe. A source close to the case, however, shared that intercepts of those who visited Abu Qatada revealed that they were later contacted and invited to meet others actually involved in terrorism, although nothing was ever found to directly implicate Abu Qatada.
Abu Qatada's angry grievances and teachings against the West are believed to have inspired numerous al-Qaeda- related terrorists plots and killings, allegedly including, through second generation ties, the 2015 Charlie Hebdo massacres.
While a Jordanian court convicted Abu Qatada in 2002 in absentia on terrorism charges related to the thwarted millennium terrorist plots aimed at attacking Western and Israeli targets in Amman, such charges were overturned in 2014 on the grounds that evidence may have been acquired by torture. In 2013, after many delays, due to concerns that he might be tortured in Jordan, or again convicted on the basis of evidence taken under torture, Abu Qatada was deported back to Jordan. Already railing against the West and siding himself with al-Qaeda, Abu Qatada does not forget his time in Belmarsh. He is still angry over it, though, as we were able to witness, his anger profoundly resonates with a power of righteousness and moral superiority that must also affect his followers.
No longer in prison, Abu Qatada now resides in his stone hewn home on the outskirts of Amman, Jordan. Dressed in a long dark thobe and his grey beard reaching over his chest, he hosts us in a large diwan, with its walls filled with collections of books—translations of histories and philosophies from around the world, and books about Islam. Surrounded by towering shelves supporting hundreds of such books, mostly in Arabic, one could not help but be drawn to the "intellectual warmth" we sensed, including the room's distinct touch and setting that offered a glimpse into Abu Qatada's character, interests, and passions.
During our two days of conversing with him, he covers a whole range of topics and makes numerous statements. The most surprising to us, however, is that Abu Qatada, the supposed terrorist instigator, does not appear to support terrorism at all. Despite expecting armed conflict in the Middle East and hoping for the demise of regional dictatorships and the rise of an Islamic State of sorts, he strongly condemned the use of terrorism.
This is our third time talking to Abu Qatada and we already know he is a fervent advocate of the Palestinian cause. Speaking about the defensive posture he feels he was born into, Abu Qatada states, "We [Palestinians] have only one choice. [We were] forced to take one choice of adapting to a reality on the ground. If you are put in the corner, you have to scratch out to defend yourself."
Having witnessed the Palestinian-Israeli peace process fail repeatedly, he is also cynical. "I'm very afraid of the word peace, because it's the word most used by the oppressor," he says. Furthermore, he adds, "You talk about peace after you take your rights…you are not given rights, through oppression. For the Palestinian, regardless of other identities, 'peace' is not in his interest."
"Twenty-five years ago, when they told us the word 'peace,' they presented it to us as hope, but now after the experience of 'peace,' we found out it is a lie. Now, when I hear the word 'peace,' I hold my pocket, for the new theft going on, "Abu Qatada says with a smile crossing his face.
"Beautiful things are only built with strong foundations," he explains. "When you entered the house, you saw the book shelves and chandelier, but didn't see the foundation that is represented under the stones. You can't talk about dialogue without a fundamental basis."
"Principles?" I ask, eager to discuss this very thing, as we want to hear where he stands on the principles underlying terrorism.
"No, before principles, it's rights," Abu Qatada answers.
We discuss Trump and his recent recognition of Jerusalem as the capital of Israel, while we wait for the opportunity to ask him about how he justifies Palestinian terrorism. Using the example of Wafa Idris, the first female suicide bomber whose surviving family members I interviewed in 2000, I tell him about my visit to her family and ask him about Wafa's attack on civilians. A number of Palestinians I spoke to at that time told me, "We have to use our bodies to fight back against a much better armed force, to explode ourselves to equalize the battle." But she exploded herself among civilians, in a shoe store. Do you agree with this?" I ask.
"To talk about details distracts!" Abu Qatada answers, with his face reddening in sudden fury. "To take the whole Palestinian issue and to drill down to such details!" he sputters.
"But it's not details, it is the principle behind details. Is it correct to say that if I'm fighting a much stronger enemy I can attack children, for instance?" I ask.
"No, this is not accepted," Abu Qatada responds, still unable to avoid the barrage of angry expressions showing on his face. "But I am not talking about people talking with their emotions," he continues. "I am Abu Qatada talking from a scientific [i.e. religiously defended] position. This I will not allow it. I consider it a destruction to the issue that I believe in."
He goes on to tell me that Wafa Idris was acting from emotions, and that we cannot possibly know the depth of pain for what motivated her to engage in suicide bombing and target civilians. Indeed, having interviewed her family members, I know her story intimately. I know that she served as a nurse on Fridays with the Red Crescent during the Second Intifada and witnessed countless casualties from demonstrations against the Israelis. For instance, shortly before the suicide bombing, she was helping to transport a man whose skull had been fractured by Israelis. Her job was to hold his skull together as the ambulance bounced over rough Palestinian terrain, but she ended up with his brains falling out into her hands as he died. Her brother stated she was never the same again.[i] While Abu Qatada might not necessarily know all the details of her story, he does not have any trouble imagining them.
"This attempt to enter details to discuss the moral reality of the fight from our side, it is like a denial, a journalist denial," he practically shouts, as he stands up now. "Like being mad at a child under the boot of a solder because he doesn't have the right appearance, " he adds. His face is now red with anger, and I wonder if our interview will be abruptly terminated. I wonder if I have touched a raw nerve of Abu Qatada or trampled upon what he views as the Palestinian right to fight back, even using terrorism as a weapon.
"Definitely Wafa Idris was mobilized by her emotions and her anger," he continues, calming somewhat. "The question should be why a young girl's emotions would be moved to this extent."
That is a powerful and meaningful statement indeed. Having traveled throughout the West Bank and Gaza during the second Intifada, I know what it is like to be mistaken for a Palestinian woman and hauled out of buses at Israeli gunpoint or nearly run off the road by Israeli Humvees. It is a constant feeling of threat with no rights, except in my case when I presented my American passport. Then everything changed—for me at least.
"I know my mother, my wife, my daughter. I know how they think. I know what mobilized her. A human emotion that should not be discussed ideologically," he continues.
"I was in her home," I counter. "Her nieces and nephews were playing beneath this giant-sized poster glorifying her and her act. Do you think that's the right thing to do?" I ask, trying to draw him out on the principles of the battle for the things he wants most in life and for which he is willing to encourage others to fight.
"To consider her an icon within her society just because she represented the anger," Abu Qatada sputters again. "It's not whether she went into a shoe shop or a military camp," he states. Piercing me with his eyes and standing tall in his dark thobe, he gestures with his hand warning me, "I'm angry now."
That was already obvious, but he has put it out there, so I try to calm the situation, keep him talking, as I want to know what he really thinks.
It does matter if it was a shoe store frequented by civilians or a military camp—that is the heart of the matter. I want to hear him address it, but we will not get there if he abruptly ends our interview.
"If we brought the Muslim world, not just the Arabs, and put them on a scale and compared their deeds to the deeds of the Westerners," Abu Qatada states. "And talk about history. How many people did you kill? How many bodies did you bury?"
The argument amounts to what I often heard all through my time in Palestine: that the Israelis killed civilians at a much higher rate than Palestinians killed Israeli citizens. The question I always countered with was whether the Israelis specifically targeted Palestinian civilians, as the Palestinian terrorists targeted the Israeli civilians? The answers were often vague: that Israelis did not aim for civilians but when they targeted their enemies they knew full well that they were killing civilians as well, and in high numbers, and still did not refrain from carrying out their acts. "So, what is the difference?" the Palestinian terror leaders would ask me and that would be our stalemate—perhaps to be repeated here as well.
For me the difference between targeting civilians vs allowing for collateral damage is important, although one could argue that the moral difference between the two can become slim indeed. When premised upon the right to live a full life, the morality of killing innocent human beings becomes unjustifiable in both scenarios, but is still much different when the intention is to kill innocents versus acts aimed at heinous criminals in which innocents also get killed. Nonetheless, these issues have troubled many even former Shabak (Israeli Security Agency) leaders who discuss these very points as documented in the 2012 Israeli film, the Gatekeepers.
"These are the guys, these are the Jews, who went into villages and massacred them—the Egyptians, slaughtered them with kitchen knives," Abu Qatada states referring perhaps to the Rafah and Qibya events.
"Then you come to a society, you don't know how a young girl in our society can…" Abu Qatada booms, but his voice trails off, overcome with emotion. "I am a man, I am an extremist, a terrorist, but I cannot explain Wafa. On a human level, I don't understand what mobilized Wafa. But, the explosion of emotions and the anger I can understand," he states, his eyes blazing, still towering above us.
"The pain, people do things that cannot be understood ideologically," he continues, as I recall him telling us in the first interview that he feels the pain of his lost homeland every day. The gnawing bitterness inside. "I am not going to apologize for what she did."
We talk a bit about the recent recognition of Jerusalem as the capital of Israel, and as we talk politics, Abu Qatada sits down again and calms himself down.
"Those barbaric settlers have no values," he states. Suddenly, the conversation veers into the issue of settlements and my unpleasant experience way back at a checkpoint in Nablus with settlers supported by Americans. I shared my fear and anger when Israelis pointed guns at my face, including my feeling of disappointment and temptation at the time to remind them that "my tax dollars probably paid for the rifles they pointed at me."
"I don't hate very many people, but I hated them," Abu Qatada states, clearly glad to hear that I also did not think well of the settlers' misbehavior at their checkpoint. "They take from Americans the weapons," he continues. "Everyone knows that a solution would come if America disengages from Israel."
I try to steer the conversation back to the discussion on principles. Which principles does Abu Qatada stand by when he advocates for fighting back to win back Palestine, to bring down corrupt and unrighteous governments in the region, or to bring his hoped-for ideal of an Islamic state in the Middle East? I tell him how the Palestinian terrorist leaders I spoke to in the West Bank and Gaza would argue that it was permissible to kill Israeli civilians, even children, because they all eventually end up serving in the military—that Israeli society is militarized with the aim of keeping Palestinians down.
"I told you from the start, religiously I oppose the idea of killing children and all civilians. But I understand the emotions. Israel is a militarized society, but it does not justify killing children."
"I cannot understand, not just psychologically but religiously also, how could anyone justify killing a child," he states unequivocally.
"We are talking about when we can control the battle," he adds, and I nod.
"Throughout history, Westerners were the ones who first started using civilians to put pressure on soldiers," Abu Qatada explains, citing various examples from history. " Even Hitler, they used civilians to pressure soldiers to submit," Abu Qatada argues." If there were those [civilians] affected by us, they were more affected by the West. We never used [killing] civilians to pressure as a strategy."
I ask again, as I'm surprised to learn that Abu Qatada's views seem to stand in stark contrast to those of other Palestinian terrorist leaders I spoke to in the West Bank and Gaza. They justified terrorist killings of Israeli citizens by arguing that Israeli men and women are part of the military—arguing that even their children who will grow up to serve. They also argued that Israelis have modern equipment while Palestinians have only their bodies to explode in terror attacks. None of this sways Abu Qatada from his clear denunciation of terror attacks against innocent civilians, particularly against killing children.
"I am surprised that there is any Islamists who will support it," he says. As we have spoken for hours at this point, he tells us we need to adjourn the interview until two days later.
When we return, Abu Qatada begins the interview telling us that he told his wife about our discussion on suicide terrorism aimed at civilians. The topic has clearly caught his attention, and he has been brooding on the subject.
"From that day to today, I have been thinking how can anyone with feelings issue a fatwa of killing women or children outside of the battle, I honestly ask you?" Abu Qatada asks, his big brown eyes sincerely gazing into mine as he speaks.
I have been thinking about it as well and am ready to list Palestinian leaders for him who justified killing innocents using suicide terrorism. Khaled Mashal [the leader of Hamas] and Ahmad Sa'adat [the General Secretary of the Popular Front for the Liberation of Palestine, PFLP, an organization that engaged in terrorism], we mention for starters.
"Who was Hamas following?" Abu Qatada asks.
When I tell him that Sheik Yassin supported martyrdom operations against civilians during the second Intifada, Abu Qatada answers that Yassin did not have the ability to issue a fatwa of this type.
"Fiqh [Islamic jurisprudence] doesn't deal with things like symbols," Abu Qatada explains. "In the sharia [Islamic law derived from the Quran and Hadith], there is a big difference between targeting civilians and targeting a military man, as with collateral damage, trying to reach a military target and the consequences of reaching a target."
"No one announces that they target civilians, like the Russians did. This is not the act of a person of resistance or of ideology. This is an act of revenge. I cannot imagine an Islamist or a Palestinian who does this," Abu Qatada states with what appears to be full sincerity, as I wonder where he was during the Palestinian second Intifada, when Palestinians were engaged in suicide bombings in crowded Israeli restaurants, nightclubs, and grocery stores. I find his stance on the issue surprising to say the least.
"I really thought about our talk," he continues, appearing disturbed. "The people inside [Palestine] are more aware of things than me. They look at every [Israeli] man and woman as a military person. Israeli society is a military society. They look at the Jewish guys in Palestine as military guys."
"I cannot imagine going against children," he repeats.
What about beheading journalists like ISIS has done in recent years?" I ask, curious to know if he is willing to condemn such acts as terrorism as well.
This gets us off on a discussion of whether journalists are who they say they are, as Abu Qatada references what he calls, "the dirty work of the CIA."
"[What] if you catch someone who says I'm one thing and is something else?" he asks. Yet, ISIS has assassinated numerous journalists who were highly unlikely to have been spies, James Foley being one of them, I tell Abu Qatada, also mentioning that I have met and spoken to his bereaved mother in person, hoping this human element will make him feel the horror of it.
"You judge a journalist as you judge a messenger," Abu Qatada answers. "A messenger is never to be killed. But if there is a journalist who is really a soldier, he will be dealt with as a soldier."
I press him on the journalist James Foley and Nicholas Berg, both beheaded by terrorists (ISIS and al Qaeda) in Iraq.
"I don't know this issue. I didn't study this issue," Abu Qatada answers. He appears sincere in what he is saying. Perhaps he is so buried in his religious and political studies that he just blanks out all the violence carried out by those on his side?
"I understand the grudge and bitterness that is carried against the Americans," Abu Qatada explains, kindly excluding me from that hatred, which makes me wonder if sharing my many experiences of being mistaken as a Palestinian in dealings with the Israelis in the West Bank and Gaza, and how I, too, felt under threat and sometimes felt the urge to fight back has somehow softened his heart these days when he is talking with us, or is this how he normally feels when it comes to terrorism. We are two women talking to him after all, I wonder if he is showing a softer side on these days for us, but it is not how he really feels? But it does not seem that way, as he continues to repeat himself.
"You can never kill civilians intentionally," Abu Qatada stands firm in his statement. "Our battle is not with civilians. This is an indisputable rule."
"Why do people around the world think you say something else?" I ask, dumbfounded to hear him disavow terrorism.
"No one has interviewed me," Abu Qatada answers a smile crossing his face. "I expected to sit with you once only. Most come only once," he states. This is our fourth time visiting Abu Qatada. With each visit, we have ensured that we do not overstay his welcome, but have talked with him for hours. Although considered the spiritual father of al-Qaeda in Europe, I cannot underestimate his wide range of knowledge on the most pressing global issues, not to mention his intellectual potency and immutability in character when it comes to narrating the story of human suffering, particularly as it pertains to Palestine and the Palestinians. He is clearly well read, follows politics closely, and has a fire inside for justice: "No one has heard of me and sat with me, except [when] he was stunned by what I said," Abu Qatada explains as his friendly smile covers his face. "It's a big propaganda [about me], "he adds.
"Many reports credit you as having issued a fatwa to kill civilians in Algeria," I say, letting the harsh words come out between us like the wood table that separates us as we talk. I am afraid it will anger him again, but better to get it all out in the open.
"What I said was…if the Algerian army used our women and children to pressure our fighters, the mujahideen are allowed to use the threat of killing their women and children, if they continue in this way," Abu Qatada explains. "It was a battle to stop the ugly way of killing civilians if this battle continued. On this message it would not have continued," he explains. "It was the reason to stop an ugly battle going on."
"If the only way I can stop your killing my wife and children is by threatening to kill your wife and children, then so be it," he explains, looking exacerbated at this point. "The reality of this fatwa was not to open the door to actual killing of women and children," he explains.
"Sometimes a surgery will take you 15 minutes to do but will give you rest for the rest of your life," Abu Qatada says, suddenly feeling defensive. He is obviously disturbed knowing that he many have repeatedly blamed him for the carnage that resulted after his fatwa was issued. It appears it was not his intent, as our conversation today indicates.
"My picture is an atom on the head of a needle compared to bombs dropped on a city to stop a war," he says, while remaining defensive. "Were the Japanese killing women and children for the other side to threaten them?" he asks, and continues, "There is a difference between threatening to kill innocents and actually doing it."
I decide to ask him what I asked Ahmad Sa'adat in a prison interview with him during the second Intifada, telling him to imagine I am dedicated to the "cause." "I want to go bomb myself in Jerusalem for al Aqsa, will you give me your blessing?" I ask.
"No I won't give you my blessing. I won't give my blessing to kill a clear civilian," he answers, again unequivocally and without hesitation denouncing terrorist acts aimed at innocents.
"Do you remember when the Palestinian groups started hijacking planes?" he asks. " Wadie Haddad, [the Palestinian leader of the militant wing of the PFLP] was the architect. He was with George Habash [the founder of the PFLP]. They asked him why he was doing this? I want the world to hear the Palestinian message,' he answered."
"In this thing now," Abu Qatada asks, "What will a civilian target accomplish for me now?"
"Even when the military targets a civilian target, it's a loss from a military perspective," he adds.
"So, 9-11, was it wrong?" I ask.
"I went to prison for 11 years because I answered a question that wasn't right," Abu Qatada fires back, referring to his time in British prisons. "I don't like my answer to look like I want sympathy from Americans," he demurs.
"If Hamas did something against civilians, if they went to a religious kids school [to attack it], is it up to me to condemn or to be hung?" Abu Qatada asks, placing the responsibility back on the group.
"There is an area of agreement between us, and all Muslims: that it is not allowed to kill women and children," he explains. "We all agree on this, but in any dialogue, someone will come and tell me, I did this in different circumstances. This is a sub dialogue and could create an exception," he states. Referring to when there are disagreements on exceptional cases, he adds, "This disagreement that will come out would not make me go towards my enemy. At the same time, to be honest, I will have no sympathy for my opponent. I cry for my family, my people."
He further explains that it is important for him to show solidarity for his own people. "The sheiks, because of their positions, from certain times, they started sympathizing with the opponents of the nation; they went against those in the ummah who fight their enemies," he explains. "I will not go against anything an Islamist did," he adds.
"So you will not go against ISIS?" I ask.
"My problem with ISIS is that they killed Muslims," Abu Qatada explains. "And I never said anything against them when they killed Muslims, he adds, reflecting how he doesn't like to break ranks even when he fundamentally disagrees with [such] tactics and principles.
"My priority is my nation," he continues. "I always want to be in sync with their feelings. I am not willing to upset Hamas or the mujahedeen in exchange for hand clapping by the West."
I can see his point, but ask him all the same. "Does not a person of principle have to have his principles and openly state them?"
"My principle is to be on the side of my nation. If a Palestinian is listening to me saying I condemn the killing of James Foley, then what is this in comparison to what Human Rights Watch documents?"
I tell him that I see resemblance in his response to what Shamil Baseyev, a Chechen terrorist, admitted to a journalist after over 300 schoolchildren and their parents were killed in the 2004 Beslan siege. While he grudgingly admitted to being a terrorist in that interview, he also demanded that the journalist add Putin to his terrorist list, as an even worse terrorist, as Basayev killed over 300 while Putin killed 40,000 civilians in carpet bombing the capital of Chechnya. "Yet, his terrorists shot those children in their backs as they tried to escape," I point out as Abu Qatada reaches out to his toddler granddaughter who has entered the room. She is adorable, with curly dark hair and a red dress.
"To take them as hostages to use them," Abu Qatada states, referring to the Beslan children, then kisses his granddaughter on the head as she passes by. "There is a difference between using and killing the children," he concludes. "I will be guilty if I show compassion," he adds.
"But, is there right and wrong?" I press as my heart breaks that we are discussing such things while he is kissing his grandchild so sweetly.
"With my words, I cannot simplify 99 rights and concentrate on one wrong.
It will condemn all 99 rights," Abu Qatada explains. "They [Westerners] will use our words against us," he warns, while admitting, "We do have an internal debate, and it's known that I don't handle these debates."
I remind him of how mercilessly the terrorists shot the children while attempting to flee the school during the Beslan siege. His granddaughter is running around our table as we talk, and I cannot wipe from my memory, while gazing at her pure innocence, the images of the bereaved parents I talked with—whose children had been killed there and the traumatized siblings who survived when their brothers and sisters did not.[ii]
"I'm 58 years old and I learned how to resist my emotions, even when I see a documentary of what happened to my opponents," Abu Qatada answers. Everyone is sympathizing with our opponents. No one is sympathizing with us. I understand. You, as an American, want to be just in distributing your sympathies, but me as a Palestinian, I visit my father every two weeks, and he cannot sit with me once without talking to me about Palestine."
"Sympathy is not the same as principles," I press.
"I don't own a media podium that will be equal to what my opponents have when I talk about the pain of my nation," Abu Qatada explains. "But when I talk about what my brother does, the whole world will listen to it and use it? Which is about something that is right but reaches a wrong. You should not [judge] as the act itself but the end itself." While what he is saying might read as "the end justifies the means", he does not quite mean that. He proceeds to explain that he is referring to the possibility of his standing up for principles being used to delegitimize what he holds sacred, such as the Palestinian struggle, or the Muslim/Arab struggle, for that matter.
"When my word is being used, whether in right or wrong against my people," Abu Qatada explains, while temporarily halting his speech. "I saw how people who made this type of mistake and were coopted into the fold of the opponent, whether they meant to be or not. We have a saying: don't hang your dirty laundry outside. Don't do that especially now, when we are at the point of weakness. He goes on to explain that he does not want his words condemning attacks on civilians to be twisted against the Palestinian or the greater Muslim struggle, especially when he feels that instead of his call for a reordering—even if by armed struggle, if necessary—to bring justice to both, only that particular sound bite will be extracted from his many statements,
"Once I am able to reach out my word to the nation's enemies in the same strength as my opponent is using against my brothers, then I can speak out," he comments
"It's not a question that just happened now,' he continues. "The whole time I was in prison [in the UK] it was the same. I could have gone out in public and condemned 9-11… and become a hero, well known…and obtained UK nationality, among others. I didn't accept it. It would be a betrayal."
"When a nation is in a battle, you must balance what you should and should not say," he metaphorically encapsulates his reticence to publicly condemn terrorism at this point in time. "When things are more relaxed, it's the time to talk. It's dumb to give your opponent a weapon," Abu Qatada concludes.
Drinking coffee together, we end our chat with Abu Qatada. We drive away trying to make sense of the so-called spiritual father of al Qaeda in Europe apparently being against attacks against innocent civilians or terrorism essentially. We wait to hear if he will deny having said it or quietly accept his words in print—hopefully not used to harm the legitimate bases of his cause in any way.
Reference for this Article: Speckhard, Anne (February 14, 2018) Another face of Abu Qatada: Speaking on the Principle of Terrorism. ICSVE Research Reports. http://www.icsve.org/research-reports/another-face-of-abu-qatada-speaking-on-the-principle-of-terrorism/
Terrorist groups exploiting COVID-19 in Sahel
COVID-19 is complicating an already complex security situation in the Sahel, with terrorist groups exploiting the pandemic as they step up attacks on national and international forces, the UN's peacekeeping chief said on Friday.
Jean-Pierre Lacroix told the Security Council that the last six months have been particularly challenging as the G5 Sahel group of nations – Burkina Faso, Chad, Mali, Mauritania and Niger – deploys a joint force to restore stability to the vast African sub-region.
"We are seeing attempts by terrorists and other groups in the region to capitalize on the pandemic to undermine State authority and destabilize Governments", with innocent lives being lost daily, schools shuttered and many people denied access to basic social services, he said.
Years to rebuild
"It will take years to rebuild affected communities in the Sahel even under the best of circumstances (as well as) sustained efforts to ensure that nobody is left behind", added the Under-Secretary-General for Peace Operations.
"In the face of such loss and devastation, we cannot be passive."
Mr. Lacroix was briefing a videoconference meeting of the Council as the United Nations considers options for beefing up its support for the G5 Sahel Joint Force, including through its MINUSMA peacekeeping mission in Mali.
He said that the Joint Force is making "tangible and encouraging progress" in building up its ranks and establishing a command structure based in Niamey that will cooperate with other international forces in the Sahel.
Military operation 'progressing well'
Those efforts have led to an ongoing major military operation, code-named Sama, that is "progressing well", he reported.
With financial support from the European Union, MINUSMA – the French acronym for the UN Stabilization Mission in Mali – is providing "life support consumables" (food, water and fuel) within its mandate.
Mr. Lacroix warned, however, that the Mission is running at maximum capacity and cannot do more for the Joint Force within its current Council-defined mandate and resources.
Comprehensive support package needed Expanding on the Secretary-General's latest report on the Joint Force, he called for a comprehensive support package, funded by Member States through their assessed contributions to the UN.
"This would not only allow for predictable and sustainable support, it would also make it easier to pursue a long-term strategy to phase out this support and to render the Joint Force autonomous," he explained.
It would also free up MINUSMA to focus exclusively on supporting the peace process and stabilization of central Mali, he added.
"The G5 Sahel Joint force is on the right track, but there is still a long way to go", he said, adding that a stronger Joint Force is only part of a comprehensive international approach for the Sahel that includes improving governance, eradicating poverty and protecting human rights for all.
Finland's Challenges Facing Potential Repatriation of ISIS Detainees
Authors: Anne Speckhard and Gabriel Sjöblom-Fodor*
The northern country of Finland represents a peculiar example in the international debate on ISIS foreign terrorist fighters (FTFs) and returnees. Known mainly for its celebrated educational system, welfare policies, wondrous scenery and as the home of Santa Claus, it found itself grappling with the same dilemma of returning FTFs facing other Western states after the fall of ISIS. As it turns out, the small well-off nation had one of the highest per capita rates of Muslims per population joining ISIS in the world, followed only by countries like Belgium and Sweden. According to the Finnish security services, SUPO, around 80 adults and "dozens" of children are known to have left, but the actual numbers might be even higher. Some also initially traveled before the rise of ISIS to join other rebel groups fighting Bashar al-Assad, but later ended up with ISIS. Around 25 are believed to have returned, and again this number might be higher, with some returning home under the radar. According to a report for the Finnish Ministry of Interior by Saarinen & Malkki, the returnees seem mostly disengaged from violent action, even though the Takfirist-Jihadi methodology, which rejects all others as unbelievers who can be killed – even other Muslims not from their sect – and was at the heart of ISIS state-building philosophy, is still alive. In some of these returnees, violence has been forsaken for the time being, but this Takfiri mindset is still present, which is concerning for future radicalization and potential return to violence.
Unlike other Western nations, who face a conundrum of having to deal with dozens, sometimes hundreds of its citizens imprisoned in the camps in Syria run by the Syrian Democratic Forces (SDF), Finland faces a different situation in regard to potential repatriations as many of their FTFs are presumed to have died in battle or are otherwise missing. Finland today has only around 11 women and approximately 30 children in Syria, who for the most part are detained in the SDF-controlled al-Hol camp, with the rest dead or missing. Even though the numbers are low, and are thus much easier to manage for repatriations than for example those of Great Britain or France, by now three successive Finnish governments, the Sipilä, Rinne and following current Marin government, have seemingly been at loss for how to deal with the issue with all fearing political repercussions of repatriating even only the women and children. An anonymous official from a Western European government was quoted as saying that Western governments generally prefer the status quo to remain, as their governments will bear political responsibility for any attacks carried out by any individual it repatriates.
Initially, on the 27th of June, 2019, almost three months after the fall of the last ISIS stronghold in Baghuz, Syria, former Prime Minister Antti Rinne (Social Democrats) and current Minister of Justice Anna-Maja Henriksson (Swedish People's Party) announced that Finland will not repatriate anyone who had served and lived under ISIS. The only "solution" offered was that if they somehow made it to a Finnish embassy they would be assisted. The closest operating one is in Erbil, Iraq, requiring a passport to cross over from Syria and the prospect for former ISIS members of re-arrest and imprisonment in Iraq. Of course for those imprisoned in SDF camps and prisons travel to Iraq is an impossibility without government support and facilitation and, even then, there are no guarantees that the Iraqis will let anyone formerly associated with ISIS pass through Iraq without arresting them.
Minister of Interior Maria Ohisalo (Greens), however, shortly thereafter signaled a different course in a series of tweets stating the government was "looking into many alternative perspectives," evoking strong criticism from many quarters, including her own party. She maintained, however, that solutions were urgently needed for the situation of underage children, citing Finland's commitment to international treaties on the welfare of children. Following this, Rinne changed course on July 4, 2019, by stating that the government now also intends to work to find a solution for the women as well. He also met with relatives of the detainees. "I heard the relatives describe the conditions of those at the al-Hol camp. I told them that the Finnish state has been working hard to find a solution to the situation," he said, according to YLE English. Relatives of the women shortly thereafter published an editorial, claiming that they had not understood the consequences of their actions and that the relatives were ready to cover any expenses for repatriation.
How to work with and address the adult women became the next issue with suggestions to carry out individual assessments of them, dealing with each on a case-by-case basis. The Ministry for Foreign Affairs, however, deemed that carrying out assessment work at the camps was not feasible under current circumstances due to safety concerns. "As the minister I was in a very difficult position, because the Ministry and the Minister for Foreign Affairs are responsible for the safety of Finnish citizens in danger, but my ministry had no solution," Foreign Minister Pekka Haavisto stated to the daily Helsingin Sanomat, as quoted by YLE in English. In the meantime, numerous legal experts and representatives of humanitarian organizations began to emerge to criticize the government's handling of the question. The topic was also hotly debated on most national opinion pages.
Meanwhile, the Finnish security services (SUPO) maintained throughout, and maintains till this day, that the women, and also the children, might be national security risks if returned and they remain, as a result, critical towards repatriation. It should be pointed out that security services in every country normally state that security risks such as ISIS returnees who are not imprisoned require 24/7 monitoring until they are judged no longer a risk and that is both expensive and difficult to maintain over time for any considerable number of individuals. In this regard, SUPO seems unfamiliar or critical of the possibility of treatment options with rehabilitation and reintegration of these individuals as a potential answer to long-term monitoring.
The issue of repatriations continues to cause serious friction at the Ministry for Foreign Affairs, with minister Haavisto disagreeing with his staff on a way forward, to the degree that the conflict leaked into the public. The heart of the question lay in whether a political decision or not was needed for the Ministry to initiate repatriations, with the Foreign Minister pursuing a need for urgent repatriation, in the light of the statement of the Chancellor of Justice about citizens in need, and his staff wanting to wait for the relevant political decision to be made. Allegations were also made that the Foreign Ministry did not properly inform other government bodies of the process. The Foreign Minister was also alleged to, under suspicious circumstances, have replaced an official who went against him in the matter. The Foreign Minister was subsequently accused of misconduct for acting out of hand in the matter but later cleared of all charges. A special envoy was named to deal with all matters concerning repatriation; however, the identity of this envoy has not been made public nor the nature of the work.
On Dec. 12, 2019, Haavisto brought up the notion of case-by-case assessments, this time during a parliamentary question session, where he gained support for that line by the Center and Left parties, even though the Center party was somewhat split. The other parties held differing opinions, other than the far-right True Finns Party who were against. The chairwoman of the Center party and Minister of Finance, Katri Kulmuni, however, shortly thereafter was forced to apologize after she posted an Instagram post expressing herself in a somewhat ridiculing manner about what to do with the women at al-Hol. Newly elected Prime Minister Sanna Marin, however, stated it is not the politicians' responsibility to make individual assessments, that this is up to government officials and authorities. She did, however, with reservations, support the idea of repatriating women. The Kurdish authorities, on their side, will not separate children from mothers, making repatriations of only children a moot point, which also led to the issue becoming stalled in Finland.
During this time, it was claimed that there was a plan called Operation Korpi at the Foreign Ministry to repatriate both women and children. Initially there was confusion in regard to its nature. This operation was said to be made up of the Foreign Ministry, Interior Ministry, the Social and Public Health Ministry, Central Criminal Police, border control authority, the Helsinki and Uusimaa/Nyland health district and the Vantaa/Vanda city social authorities. First alleged to be for swift repatriation of children and possibly mothers, it was claimed it was instead an emergency plan in case al-Hol camp were to disintegrate in a manner like Ain-Issa camp did during the Turkish incursion when hundreds of women escaped, some making their way, via Turkey, back into Europe.
How dangerous the women really are is also greatly contended. Several journalists, such as Antti Kuronen of Yle (who won an award for his reporting on the topic) and Sami Sillanpää of the daily Helsingin Sanomat and Sonja Saarikoski of Image Magazine, were able to reach in person or talk to Finnish women in the camps via illicit phones the women in the camps often use. The stories emerging were mostly those of regret, suffering, frustration and disillusionment, with a few exceptions. Not all want to return home and some remain loyal to violent ideologies. Some of the women, whose comments were widely disseminated in the Finnish press, stated their ongoing support for ISIS in an overzealous fashion and did not wish to be repatriated as they waited for the ISIS "Caliphate" to rise again. Another thing quoted was that they did not wish to return to "intolerant" Finland where they will face abuse, get ostracized and be spat at on the street. ICSVE's own sources note that some of the Finnish women in Camp al Hol are somewhat suspicious of each other and do not live together at the camp – which makes sense given this spectrum of pro- and anti-ISIS sentiments among them.
Finland, as the last country among the Nordic countries to do so, had established a link with the SDF in September. Most EU countries had been reluctant to interact on an official level with a nonstate actor, particularly one claimed by Turkey to be tied to the PKK. However, U.S. military sources that ICSVE has spoken to repeatedly state that they were never aware of attacks launched by the SDF from Syria into Turkey, except in self-defense once Turkey unleashed their incursion into North East Syria in fall 2019. Likewise, Amy Austin Holmes documents in her report that Arabs, not Kurds, currently make up the majority of the SDF.
On Jan. 20-29, 2020, the foreign minister, Dr. Abdulkarim Omar, co-chair of the Foreign Relations Commission of the Syrian Kurdish self-administration of North East Syria, visited Finland to hold discussions on what to do. He presented the idea to hold trials in Syria, which had also been presented to EU officials. A leaked document of the talks with the EU was later revealed, but when Dr. Omar announced that the Kurdish plan was met with "consideration" by the Finnish Foreign Ministry, it later claimed any positive stance had been 'exaggerated'. It is unknown how far the plan, or any plan, has gone as the epidemic of COVID-19 soon thereafter shifted the focus of Finnish authorities.
In consideration of the widespread refusal of EU countries to repatriate their ISIS detainees from SDF territory, it is interesting that one of the Finnish women held in Camp al Hol told a journalist, "It is surprising that people in Finland are so afraid of us. There are only about ten of us." This is a frequent comment made by ISIS women to ICSVE researchers as well, stating that they are totally disillusioned of ISIS, never took part in violence and no one should fear them. Indeed, the question of these women and their children's potential level of danger or threat to Finnish national security has been one of the main questions underpinning the raging discussion. Takfiri-Jihadism and its contemporary workings, and how to effectively deal with it, is basically an entirely new phenomenon in Finnish society that authorities, politicians, media and researchers are often still very much struggling to understand. In some cases this has led to problematic conclusions being aired, such as seeming inabilities to tell the difference between disengagement from violent groups and actions and deradicalization where violent ideology itself is renounced, and the belief that deradicalization can only happen if sought voluntarily, or else it is not possible, among other things.
Of importance, in our ICSVE sample of 239 ISIS returnees, defectors and prisoners we have found a great deal of "spontaneous deradicalization" occurring among ISIS detainees as they were clearly disillusioned, some immediately upon entering ISIS territory and others over time, by ISIS's inability to live up to its claims of creating a utopian Islamic State. Instead they found ISIS leaders in particular to be un-Islamic in their practices, overly brutal and corrupt. One woman told ICSVE researchers about how commanders would swiftly send the "young, sincere" men, often foreigners, who were the true believers in the cause out to the front as cannon fodder or on suicide missions, leaving the corrupt alive safely away from any fighting. Another disillusioned woman in the camps, for instance, told ICSVE that she didn't need a deradicalization program – that ISIS itself was the best deradicalization program she could have ever undergone.
We know that no one joins a terrorist group except that the group appears to meet some inner needs such as belonging, dignity, purpose, significance, adventure, love and, in the case of ISIS, the claim of Islamic living. Likewise, extremism develops along certain cognitive lines, often starting off with overzealousness or strong idealism triggered by outside factors. In the case of many of the women who joined ISIS, Bashar al-Assad's atrocities against the Syrian civil population acted initially as a strong motivation. This, and the following anarchy in Syria, was then tapped into by extremist Muslim preachers globally to promote the idea to establish a "true" Islamic state, as in their opinion, tracing their ideas back to Sayyid Qutb, the ideological father of modern Takfiri philosophy, there are no true Islamic countries or even true Muslims anymore. Anwar al Awlaki and other preachers had already, and continued to popularize the idea that a "vanguard" of chosen believers are obliged to initiate revolutions and fight everyone disagreeing or opposing until their narrow interpretation of religion is victorious, notions Qutb borrowed and "Islamicized" from Russian revolutionary Vladimir Lenin along with the 'ends justify the means'-methodology, which ended up becoming the backbones of ISIS ideology, a group that ironically claims to represent the most pristine and ancient understanding of Islam.
These extremist preachers and subsequently ISIS recruiters were able to lure, convince or seduce those emotionally affected by the suffering in Syria by both playing upon this suffering as well as pointing out the level of discrimination faced by Muslims in Finland and in the West generally, especially women and Muslims who hold to very orthodox or politicized interpretations of their faith and dress or live in ways that can engender abuse from Islamophobes and stigmatization from Western society overall. It should be remembered that the dominant societies in the Nordic countries, as well as in many other parts of northern Europe, with their high level of liberalism and strong secularism, have moved beyond religion and many are religious in name only. Thus for immigrant Muslims living in insular communities amongst them and holding religious piety in a high regard, there can be a great deal of feelings of alienation and perceived judgment as well as not being able to navigate the behaviors of mainstream societies, which differs completely in norms and behaviors concerning religious rules for conservative Muslims. A common grievance has also been that these societies are experienced as being tolerant only in theory but not wholly in practice, with some religious Muslims feeling a pressure to conform and to abandon parts of their religious identities or they would not be able to succeed in the societies in which they reside. This causes some to withdraw, and hatred and fear easily develop on both sides. For Muslims adopting stricter interpretations, including converts to some conservative or politicized groups of Islam, the struggle to adhere to very strict beliefs and combine their faith with living in a secular society can become too much to bear. In claiming its bold new Islamic State Caliphate, ISIS offered an answer and an opt-out for many of them. The idea of an Islamic utopia was presented and they were invited to build it with dignity and honor, and to fight for it, while jobs and housing and marriages were also guaranteed to those who agreed to go and join. For many this was a long-desired answer to a painful struggle to fit in and adhere to narrow religious interpretations unable to pair with living in a liberal mainstream society that often finds their differing beliefs at best strange and quirky or, at worst, threatening and dangerous. This factor also demonstrates the need for mainstream society to find ways to accommodate more conservative elements of society in ways that are tolerant while not allowing for violent expressions.
At ICSVE, we have interviewed dozens of Europeans who said they left Europe for Syria out of a combination of feelings of outrage and humanitarian concern for Assad's victims as well as desire to live under Islamic ideals. Women in particular, and their male partners, frequently cite discrimination including being spat on for wearing a niqab, frustrated attempts to be employed, or move ahead as a Muslim in the workplace as push factors for leaving. In Finland, it was seemingly extra hard to oppose the Takfiri call, as there were not enough community actors with the legitimacy to those affected by it to effectively counter it, even though some attempts were made. The Sunni Muslim community in Finland are mostly made up of groups which in the eyes of Takfiris hold no religious legitimacy whatsoever, such as Sufis, Muslim Brotherhood-inspired Islamists or the historic Tatar community (usually Sufis and known for being very liberal) among others, which they all excommunicate. Thus once someone fell into their clutches they often wouldn't reach out to others for differing opinions nor approached in any effective way by other credible groups about what they were being fed as the "true" Islam. In other countries, Sweden or the UK for instance, the Takfiri call faced stiff opposition from Islamic conservative religious groups, who were able to limit, theologically delegitimize their narratives to a wider audience of Muslims in the risk zone and even sometimes halt their activities altogether. This may be key to understanding how to rehabilitate some upon their return as well as these conservative groups developed key strategies in knowing how to talk potential ISIS recruits from being fooled by the group into joining. The issue is as much about theology as it is about national security, and both need to be taken into consideration when making assessments.
After experiencing war, terror and the hypocrisy of ISIS claims to defend Islam and Islamic values while they kept continuously violating them in the most grotesque manners on every possible level, the initial overzealousness and idealism of many who went to join them has passed into disillusionment and disappointment for many now-former adherents. Many have, as mentioned above, started to spontaneously deradicalize without any rehabilitation program in place. Some, however still cling to the ISIS ideology. A key feature of Takfiri groups is that they take general sacred texts about divine salvation for Muslims and apply them to their group only, making it appear for followers as if their group alone will be saved and all others damned. They then outwardly conform to certain descriptions found in the texts held sacred by Muslims describing how the saved group should be to lure people into it, convincing them only this group adheres to the truth and questioning or leaving it will lead to disbelief and eternal damnation.
This is a common theme that cults use to scare their members from ever questioning or exiting their cult. For someone who is seeking the "truth" and fears damnation this can be a powerful motivation not to seek conflicting information or advice outside the group. This also creates overzealousness as well as anxiety in followers, who think that if they do not support their group (in this case ISIS), directly or indirectly, or at least believe in its message, they will face eternal damnation, which in Muslim belief involves an eternal punishment in hellfire. This is also one of the security risks for returnees. As long as they continue to believe they are religiously obliged to believe in a violent ideology, and that this ideology is the only route to salvation, or feel their self-identity attacked by the society they are living in, they may pretend to have given it up, or actually give it up for a time, but later re-engage and act out those beliefs, sooner or later. We saw this in the recent case of Usman Khan who reverted to his former adherence to jihadist thinking and suddenly turned upon his rehabilitation team who he likely felt were symbolic of oppressors and killed them.
Likewise, without help to rebuild the lost sense of identity that was handed over to the cult, in this case ISIS, it might be too painful to truly disengage from the group and the individual will stick to their ISIS identity for psychological reasons, even if hidden for reasons of expediency. Likewise, the insularity and belief systems of the group that one returns to is important to consider for a full recovery. The violent ideas of ISIS and its precursor, al Qaeda, have spread throughout Europe for decades now creating in some communities a de facto acceptance of many violent ideas including support for suicide terrorism. A systematic and holistic treatment program is necessary to address all of these factors for a successful repatriation to occur. Thus, it is important when considering repatriations in any country to be sure that there are knowledgeable and skilled psychologists, counselors and religious scholars who can address all of these issues to rebuild the individual to walk away from violent extremism and become truly resilient, rehabilitated and reintegrated well into society.
As of now, Finland does not have any government-backed rehabilitation program for extremists as the former government-backed program, Radinet, was closed down due to termination of funding in early 2019, ironically coinciding with the final battles against ISIS and the fall of Baghuz. The success of Radinet is also subject of debate and has yet to be assessed. Talks for a new program to be set up have been conducted but have not yet materialized. It might also be considered if the current strategy, involving the Prevention cooperation and Anchor groups, with actors like police, local officials and social workers, currently possesses the right resources to deal with this matter from the ideological, psychological and security perspectives it demands, owing to needs for a comprehensive and holistic approach to these issues which are themselves systemic rather than residing on an individual level only.
While it is still too early to say with certainty that successful repatriations have occurred, Finland can also look to Belgium to the case of Lara Passoni, who went as an ISIS wife but returned home to Belgium to face prosecution, after which she was given a stay of sentence. She now lectures high school students about the dangers of believing the lies of groups like ISIS. Her ICSVE counter narrative video can be viewed here. Similarly Irish Lisa Smith has returned successfully to Ireland and is living at home on bail and has not appeared to be a serious security risk as she is transitioning through the justice system. Her ICSVE counter narratives can be viewed here, here, here and here. While others have returned and are still a serious threat, the lesson appears to be to take each case individually and do a careful assessment, prosecute when possible to maintain maximum leverage and, if needed, build strong individualized rehabilitation and reintegration programs around them. In this way only can we address the issues of instabilities in Syria that could lead to more ISIS detainee escapes, which in the women's camps happen all too frequently, and the safe return of children whose mothers may have chosen badly, but who as children brought or born into ISIS are themselves entirely innocent and deserve to be protected and brought home.
Gabriel Sjöblom-Fodor is a researcher who specializes in the study of religious community work in the countering of violent extremism and extremist narratives, and how this work impacts national security. His focus is on deradicalization and prevention of violence using theological and psychological counseling, as well as the specific politico-religious and social roots of modern violent extremism. He has a background in journalism and in politics, and has also previously consulted political parties on the topic of countering extremism in Sweden, such as the Center party and Christian Democrat party. In 2015 he embarked on a research project that aimed to investigate how Muslim religious communities countered extremist narratives and recruitment to violent extremism. The focus lay in how theological and counseling debates and methods, where the extremist narrative is deconstructed, have been used, and continue to be used, in the Nordic context by religious actors. This was done through interviewing religious leaders and actors who witnessed close-up the call to violent extremism during the rise and peak of the ISIS "Caliphate" and were able to witness first-hand these processes and engage with radicalized individuals, recruiters and FTFs. This research continues. Gabriel has also consulted and assisted in several research projects on the topics of religious extremism, Salafism and radicalization. He has also written several news articles on the topics as well as appeared in several publications. At ICSVE, Gabriel is working on the issues of EU repatriations, research into violent extremism and prevention and interventions to disrupt terrorist recruitment and delegitimize terrorist groups.
Author's note: first published in Homeland Security Today
Sri Lanka's fight against LTTE terrorism: In retrospect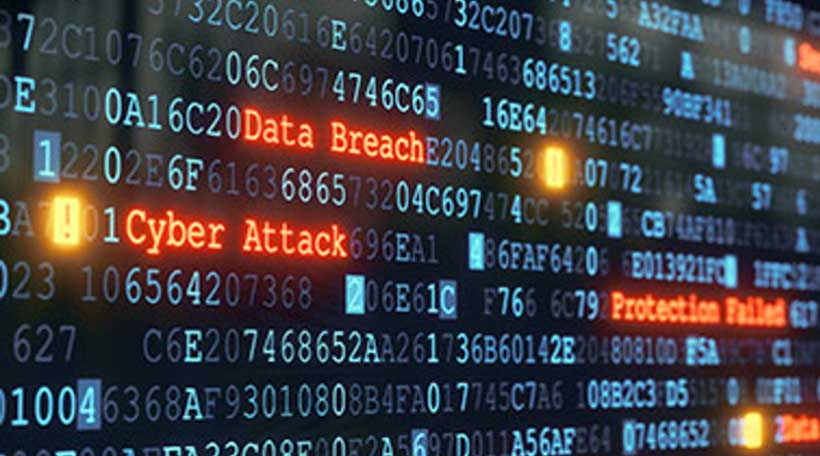 Authors: Ms. Nathasha Fernando and Ms. Ayodhya Krishani Amarajeewa
On the 19th of May 2020 Sri Lanka celebrated the National War Heroes Day and there was a surprise: Tamil Ealam Cyber Force attacking and defacing several government websites.
The Sri Lankan civil war between the Liberation Tigers of Tamil Ealam (LTTE) and Sri Lankan state ended in May 2009. The LTTE was known to the world as a 'terrorist group', 'insurgents', and alternatively as 'guerilla fighters'. A number of countries in the world has proscribed the LTTE as a terrorist organization especially following the 9/11 attacks in 2001 during which a global pledge was made to rid the world of terrorism. The Council of European Union pursuant toUNSC Resolution 1373/2001 formulated the European Union Terrorist List proscribing the LTTE as a terrorist organization up to date. In 2009, the LTTE was brutally annihilated by a resolute military assault by the Sri Lankan state armed forces. Although the LTTE were militarily annihilated, their ideology is promulgated in other ways through an extensive international diaspora and especially warfare in the cyber domain.
How Sri Lanka won the war
The failure of the peace-talks in 1990, 1995, and 2002 pointed out there was no way to fight against terrorism other than by military means. There were international commentators whom opined war could not be won militarily such as General A.S Kalkat and opposition leader Ranil Wikremasinghe who downplayed and mocked Sri Lanka's military victories against the LTTE. In 2007, Sri Lankan military victory at Thoppigala was belittled by Wikremasinghe as "nothing to crow about". Therefore with the election of Mahinda Rajapaksa as the president of Sri Lanka in 2005, appointment of Gotabhaya Rajapaksa as secretary of defense, and several notable military men to head Sri Lanka's tri-forces, the war was won to the dismay of the skeptics working against Sri Lanka's national interests.
Sri Lanka's military victory was the result of courageous leadership and a solid grand-strategy. Although 4 percent allocation of the GDP to defense strained fiscal resources, financial assistance was sought from Iran, Libya, Russia and Pakistan. European Union, US and Canada assisted diplomatically by proscribing LTTE as terrorists aiding the government to limit LTTE foreign financing. Sri Lanka's navy played a key role to cut of LTTE logistical lines and cripple the LTTE Sea Tigers. The intelligence wing of the military was also able to manipulate a defection from within LTTE internal ranks. The defector Karuna Amman was key to obtaining vital information on LTTE command structure and operations.
Tamil Ealam Cyber force
The LTTE political wing had been active even though the war ended in 2009. Sri Lankan government has been weak in countering the legitimacy of the LTTE claim of the Ealam, 'Tamil Homeland' in the cyberspace. The global Tamil community is one of the largest Diasporas in the world. The LTTE cyber strategy is to conduct "cyber-attacks", use cyberspace for amassing funds, and support ideological propaganda. The LTTE has attempted to deface and hack the government of Sri Lanka's websites several times. According to cyber security analysts, the virtual Elam that had been created by the post-war new generation of Tamils in exile are formulating new narratives of Ceylonese history portraying a government in exile; a different approach to reclaiming Ealam. Through websites such as www.tamilnation.org, www.eelam.com,www.tamilcanadian.com,www.tamileelamnews.com,www.tamileditors.com,www.eelamweb.com, and www.tamilnet.com content is aimed at redefining the notion of state and nation in a technocratic era. Some notable issues that are continuously represented in these website contents are government's continued militarization of North, accusations of war crimes, government denial of war crimes and issues that denigrate the image of Sri Lanka internationally.
A raucous Tamil diaspora
According to a study by The International Crisis Group, the interplay between diaspora Tamils and the LTTE is complex and misunderstood. As SharikaThiranagama points out "all tigers are Tamil, but not all Tamils are tigers". It was both state and LTTE violence that forced Tamils to seek political asylum abroad. These Tamils have a strong sense of victimization and injustice with guilt and shame for leaving Sri Lanka when their brethren fell in battle. These sentiments were manipulated by Prabhakaran in the 80s to establish links between LTTE cadres and Tamils in other countries who blended within Tamil communities in Malaysia, Thailand, Singapore, and India while bureaucracies' in Canada, Norway, Switzerland and Australia were infiltrated. Most funding was stopped by the government in 2009 with the arrest of KP-Selverasa Pathmanathan. Post war, the diaspora is still active and the real danger lies in how diaspora groups alter the history of Sri Lanka which misleads second and third generation of Tamils growing up in foreign countries to mistrust the Sinhalese.
Moving forward
In retrospect, the battle with virtual Ealam is the biggest and the most difficult war to win. It requires a national, regional and international cybersecurity strategy with experts working together. There are several national agencies for cyber security in Sri Lanka such as Information and Communication Technology Agency of Sri Lanka, Sri Lanka Computer Emergency Readiness Team Coordinating Centre and Air Force Cyber Operations Centre. The government's Cyber Security Strategy from 2019-2023 is aimed at countering cyber-attacks but much more needs to be done to create counter narratives to LTTE-driven ideology and narratives of virtual Eelam spread across the web and on social media.
This article is written by Ms. Nathasha Fernando and Ms. Ayodhya Krishani Amarajeewa.