UN agency sets ambitious target to reduce hunger and poverty for millions worldwide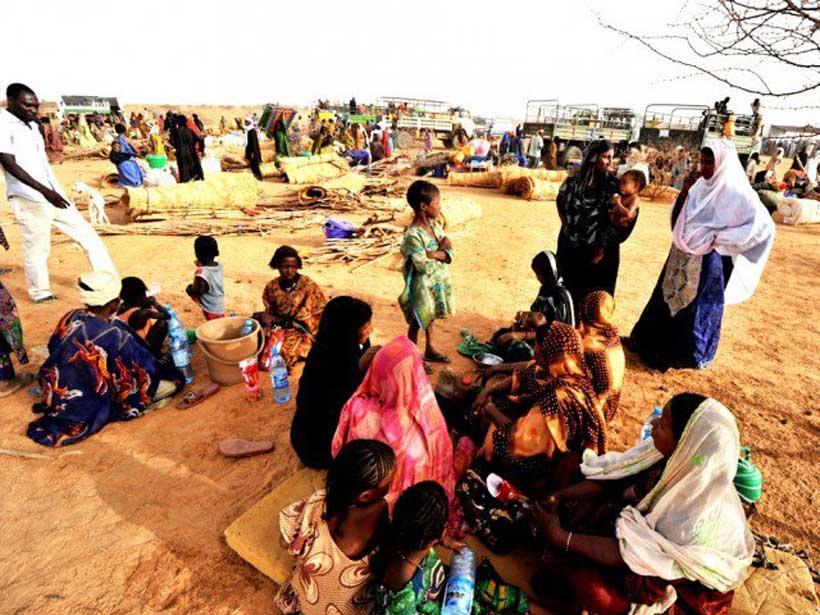 The total, $3.5 billion, announced Tuesday by the 176 member States of the International Fund for Agricultural Development (IFAD) will enable the UN agency expand its projects and programmes to benefit 47 million smallholder farmers with improved technology, finance and knowledge; improve market access for 46 million; and build resilience to climate change impact of another 24 million.
"To achieve these goals, we will intensify our work on climate, nutrition and gender –  key focus areas which will be mainstreamed across our portfolio," said IFAD President Gilbert F. Houngbo.
"We will also sharpen our focus on youth employment in order to meet one of the most pressing challenges faced by the world today."
The renewed commitment from IFAD member States could not come at a more critical moment.
Last September, newly released figures showed that hunger increased for the first time in 10 years affecting 815 million people in 2016, up 38 million from 2015 because of climate change and protracted crises.
Furthermore, as nearly 75 per cent of the world's poorest and hungry people live in rural areas, almost 90 per cent the contributions will go to lower-income and lower-middle income countries. An estimated 25 to 30 per cent will be invested in fragile situations.
The commitment is also timely given the global push to the implementation of the 2030 Agenda for Sustainable Development, especially Sustainable Development Goals (SDGs) 1 and 2 on on ending poverty in all its forms, and ending hunger and achieving food security, respectively.
"We believe that IFAD has a unique role to play, not only as an investor but as a trusted broker, an assembler of development finance, and a proven innovator sharing its knowledge and expertise," said Mr. Houngbo.
A specialized agency of the UN, IFAD is devoted exclusively to investing in rural areas and harnessing the potential of smallholder farmers and other rural people to contribute to sustainable development.
Since its founding in 1977, IFAD has received approximately $8.5 billion in member State contributions, which have financed investments of $19.7 billion and mobilized a further $27.1 billion from domestic and international partners. From 2010-2015, it is estimated that IFAD-supported projects lifted 24 million people out of poverty.
Rights experts call on India to remedy 'alarming' situation in Jammu and Kashmir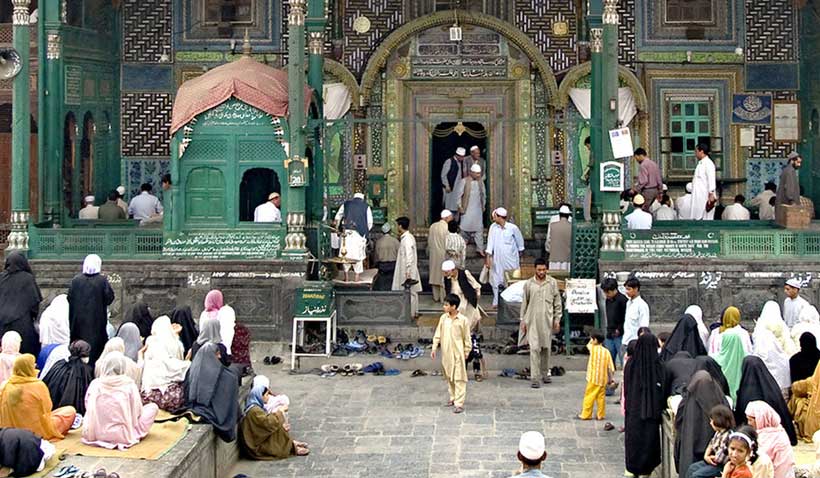 UN-appointed independent human rights experts have called for urgent action in India's Jammu and Kashmir, amid concerns of ongoing abuses against civilians there.
The appeal comes a year after the Indian Parliament revoked the special status of Indian-administered Jammu and Kashmir, which provided partial autonomy and specific protections to its mainly-Muslim citizens.
In a statement, the group of 17 experts said that the human rights situation in Jammu and Kashmir has been in "free fall".
International community urged to 'step up'
"Urgent action is needed", they said. "If India will not take any genuine and immediate steps to resolve the situation, meet their obligations to investigate historic and recent cases of human rights violations and prevent future violations, then the international community should step up."
Twelve months ago, they wrote to the Indian authorities to end what they called "the crackdown" on freedom of expression, access to information and peaceful protests over the decision to end the state's special status.
The experts also expressed concern about alleged arbitrary detention, torture and ill-treatment, to which the Government recently replied, as well as the criminalization of journalists covering the situation and the detention and deteriorating health, of a high-profile human rights lawyer.
"We have yet to receive any reply to three of the four letters," the experts said.
COVID compounding detentions, restrictions
During the COVID-19 pandemic, the experts also said it was concerning that "many" protesters are still in detention, and that internet restrictions remain.
They added that the closure of the Jammu and Kashmir State Human Rights Commission last October, was equally disturbing, as it removed one of the few ways that victims of rights violations could seek remedy.
No information had been provided about what would happen to the ongoing cases the commission had been investigating.
These include hundreds of suspected enforced disappearances dating from as far back as 1989, they said, while allegations regarding thousands of unmarked and some mass graves sites, have also not been properly investigated.
Pending visits
In 2011, India also extended an open invitation to Special Rapporteurs to visit, but has several requests pending. "We call on India to schedule pending visits as a matter of urgency, particularly of the experts dealing with torture and disappearances," they said.
The Special Rapporteurs and Working Groups are part of what is known as the Special Procedures of the Human Rights Council. The experts work on a voluntary basis; they are not UN staff and do not receive a salary. They are independent from any government or organization and serve in their individual capacity.
The status of climate risk management in Latin American and Caribbean banks
A survey among 78 financial institutions in Latin America and the Caribbean holding 54% of the total assets managed by the banking sector in the region, revealed that 38% of banks incorporate guidelines on climate change in their strategy and 24% have a policy on climate risk evaluation and disclosure.
The study entitled "How the Banks of Latin America and the Caribbean incorporate climate change in their risk management," presented today during an online event, was prepared by the UN Environment Programme Finance Initiative (UNEP FI) and CAF – Development Bank of Latin America, with the collaboration of the Latin American Federation of Banks (FELABAN).
69% of the participant banks identified forestry and agriculture as the sector most exposed to climate risks, followed by the energy generation sector at 44%. 80% of the institutions recognized that the main physical risk to be incorporated in their risk evaluation and management was 'flooding,' followed by 'drought' (mentioned by 41% of the banks).
Banks in the region have an opportunity to improve the assessment of climate risks in their plans and strategies, with the aim of increasing their resilience and be better prepared to support the transition to low carbon economies.
According to the report, 41% of the institutions that took part in the survey recognized they do not have mechanisms to identify, analyze and manage climate risks.
The authors concluded that climate risks remain unmanaged mainly due to a lack of knowledge regarding the financial impact of climate change, and because of the absence of regulatory demands.
Banks in the region still tend to perceive climate risks from the perspective of how companies impact the environment, and not how exposed these companies are to climate threats. Considering the latter is key for financial institutions in the face of the expected increase in disasters and other impacts of extreme weather, the report notes.
According to the Intergovernmental Panel on Climate Change, given current concentrations and on-going emissions of greenhouse gases, it is likely that by the end of this century the rise in global temperature will exceed 1.5°C above preindustrial levels. This will come with higher sea levels and more frequent and intense climate disasters.
"During the last decade, banks in Latin America and the Caribbean have made significant progress in integrating sustainability criteria in their different areas of work. The study that we present today will also contribute to the timely management of climate risks in their financing portfolios," said Julián Suárez, Vice President of Sustainable Development at CAF.
"Climate risk assessment is key to the goal of aligning the banking industry with a sustainable and equitable global economy in the 21st century, which becomes even more relevant today as we need to build back better after the COVID-19 pandemic," said Eric Usher, Head of UNEP FI.
The authors call to follow the recommendations of the Task Force on Climate-related Financial Disclosures (TCFD), and to replicate initiatives like the UNEP FI pilot project with 16 of the world's leading banks to develop analytical tools and indicators that strengthen the assessment and disclosure of climate risks.
The survey revealed that 53% of the banks utilized the Sustainability Report as a mechanism to disclose risks linked to climate change, while only 16% reported through regulatory financial forms as advocated by the TCFD recommendations.
Due to the lack of knowledge regarding climate-related risks definitions, the authors also recommend the banking sector of Latin America and the Caribbean to prepare a common taxonomy on these issues.
75 years after the bomb, Hiroshima still chooses 'reconciliation and hope'
In a video message delivered to a Peace Memorial Ceremony in Japan on Thursday, UN Secretary-General António Guterres has paid tribute to the victims of the atomic bombing of Hiroshima, which devastated the city in 1945.
"Seventy-five years ago, a single nuclear weapon visited unspeakable death and destruction upon this city", he said in his address. "The effects linger to this day".
However, he noted that Hiroshima and its people have chosen not to be characterized by calamity, but instead by "resilience, reconciliation and hope".
As "unmatched advocates for nuclear disarmament", the survivors, known as hibakusha, have turned their tragedy into "a rallying voice for the safety and well-being of all humanity", he said.
Intertwined fate
The birth of the UN in that same year, is inextricably intertwined with the destruction wrought by the nuclear bombs that fell on Hiroshima and Nagasaki.
"Since its earliest days and resolutions, the Organization has recognized the need to totally eliminate nuclear weapons", Mr. Guterres said. Yet, that goal remains elusive.
Dwindling arms control
The web of arms control, transparency and confidence-building instruments established during the Cold War and its aftermath, is fraying, said the UN chief, and 75 years on, the world has yet to learn that nuclear weapons diminish, rather than reinforce security, he warned.
Against the backdrop of division, distrust and a lack of dialogue along with States modernizing their nuclear arsenals and developing new dangerous weapons and delivery systems, he fears that the prospect of a nuclear-weapon-free world "seems to be slipping further from our grasp".
"The risk of nuclear weapons being used, intentionally, by accident or through miscalculation, is too high for such trends to continue", the UN chief added, repeating his call for States to "return to a common vision and path leading to the total elimination of nuclear weapons".
'Time for dialogue'
While all States can play a positive role, the countries that possess nuclear weapons have a special responsibility: "They have repeatedly committed to the total elimination of nuclear weapons", Mr. Guterres reminded.
"Now is the time for dialogue, confidence-building measures, reductions in the size of nuclear arsenals and utmost restraint".
Strengthen disarmament
Calling for the international non-proliferation and disarmament architecture to be safeguarded and strengthened, the UN chief cited next year's Review Conference of the Treaty on the Non-Proliferation of Nuclear Weapons, as an opportunity for States to "return to this shared vision".
He also looked forward to the Treaty on the Prohibition of Nuclear Weapons entry into force, along with that of the Comprehensive Nuclear-Test-Ban Treaty, which he said "remains a top priority in order to entrench and institutionalize the global norm against nuclear testing".
Amidst COVID-19
The commemoration took place in the shadow of the COVID-19 pandemic, which the Secretary-General said has exposed so many of the world's fragilities, "including in the face of the nuclear threat".
"The only way to totally eliminate nuclear risk is to totally eliminate nuclear weapons", he spelled out.
"The United Nations and I will continue to work with all those who seek to achieve our common goal: a world free of nuclear weapons", concluded the Secretary-General.
Recommit to disarmament
There truly is no winner in a nuclear war, Tijjani Muhammad-Bande President of the UN General Assembly told the ceremony.
"We must recommit to nuclear disarmament for there will never be a justification for the decimation caused by nuclear weapons", he emphasized, urging everyone to "work relentlessly" to do so.
Calling the Treaty on the Prohibition of Nuclear Weapons "a milestone agreement" in nuclear disarmament, he called on all Member States to sign and ratify it.
"In memory of the victims of Hiroshima and Nagasaki…let us work together to create the future we want: a future which is free from the existential threat of nuclear weapons", concluded the Assembly president.
Moral compasses
Meanwhile, the head of the Comprehensive Nuclear-Test -Ban Treaty Organization (CTBTO), Lassina Zerbo, said that the devasting blasts continue to "haunt humanity and raises a challenging question: Can we ever escape the destructive instinct that led to these horrific bombings"?
Calling the hibakusha a "forceful moral compass for humanity", he maintained that their pain and stories have made nuclear risk more "perceptible and concrete".
According to Mr. Zerbo, the hibakusha have taught that patience, determination and resolution are "indispensable in the long battle towards nuclear disarmament".
"We must finish what we started because what happened in Japan must never happen again", he said, adding,"we must hear them so we can act".