South Africa: Ruling ANC removes Jacob Zuma from Presidency
South Africa's ruling party ordered Jacob Zuma on February 13 to step down as head of state but gave him no firm deadline to go, setting the stage for a potential fight to wrest him from power.
Leading members of the African National Congress now want new party leader Cyril Ramaphosa to replace Zuma. Zuma had promised to respond to the order by Wednesday. That appeared to herald the end of the road for a leader whose near decade in power divided Nelson Mandela's post-apartheid 'Rainbow Nation'.
Since mid-November when Ramaphosa emerged as a real ANC leadership prospect, economic confidence has started to pick up. The rand – a telling barometer of Zuma's fortunes – has gained more than 15 percent against the dollar over that period.
In explaining its decision to order Zuma to leave power, the ANC did not refer directly to the scandals surrounding his presidency. But it said his continued presence could "erode the renewed hope and confidence among South Africans" since the choice of new party leaders in December.
There was confusion over whether Zuma would address the public. Privately owned eNCA TV said Zuma would hold a media briefing at 10:00 a.m. local time (0800 GMT) on Wednesday, but an anchor on the state broadcaster SABC said the presidency had denied plans for such a briefing. Zuma's spokesman could not be reached for comment.
ANC Secretary General Ace Magashule said he had met Zuma personally to pass on the order to resign "The organization expects him to go." Zuma had asked the party to give him a notice period of three to six months but that had been rejected, Magashule said. The NEC believes that this is an urgent matter so it should be treated with urgency," he said.
South Africa's cabinet meeting set for Wednesday has been postponed indefinitely, the government's communication service said. ANC chairman Gwede Mantashe told a meeting in the Eastern Cape province that the party had given Zuma an ultimatum to resign or face a motion of no-confidence, the Independent online news service reported. "Once you resist we are going to let you be thrown out through the vote of no confidence because you disrespect the organization and you disobey it, therefore we are going to let you be devoured by the vultures," Mantashe said in a message to Zuma, according to the Independent.
Zuma is already facing a no-confidence motion in parliament set for Feb. 22 and brought by the opposition Economic Freedom Fighters. The ANC could throw its weight behind such a vote if it lost patience with Zuma. But that would be a painful option for the ruling party. "Instructing MPs to vote with the opposition and against their own leader would add to splits in the party and provide an embarrassing political coup to the opposition," a leader Ashbourne said.
Zuma himself engineered the ouster of former President Thabo Mbeki in 2008 shortly after taking the helm of the ANC. Mbeki was also "recalled" by the party, ending a nine-year rule marked by economic growth but marred by accusations of abuse of power that he denied.
In power since 2009, President Jacob Zuma has been dogged by corruption allegations. Zuma's presidency has been overshadowed by allegations of corruption which he has always vehemently denied. In 2016, South Africa's highest court ruled that Zuma had violated the constitution when he failed to repay government money spent on his private home.
Last year the Supreme Court of Appeal ruled that he must face 18 counts of corruption, fraud, racketeering and money laundering relating to a 1999 arms deal. More recently,  Zuma's links to the wealthy India-born Gupta family, who are alleged to have influenced the government, have caused his popularity to plummet. Both Zuma and the Guptas deny the allegations.
Zuma has been living on borrowed time since Ramaphosa, a union leader and lawyer once tipped as Mandela's pick to take over the reins, was elected as head of the 106-year-old ANC in December.
Zuma has resisted increasing pressure to quit since December, when Cyril Ramaphosa replaced him as leader of the ANC. It is unclear how Zuma will respond to the formal request to step down, which is expected to be issued later on Tuesday. Earlier, Ramaphosa left the meeting of the ANC's national executive committee to travel to Zuma's residence, where he is said to have told the president he would be recalled if he did not step down. He later returned to the ANC conclave.
Zuma has survived other such votes but he is not expected to pull it off again. A confidence vote would be considered a humiliating process for him and the party. South African media are calling President Zuma's seemingly inevitable exit "Zexit". His predecessor, Thabo Mbeki, resigned in 2008, also after a power struggle with his deputy. The deputy in question was Jacob Zuma, who took over the presidency the following year. Zuma cannot legally return to power in any case.
It will be very difficult for him to resist a formal request to resign but he would not be legally obliged to do so and could technically carry on as president despite losing the faith of his party. However, he would then be expected to face a confidence vote in parliament. This has already been scheduled for 22 February.
Jacob Zuma is the most colorful and controversial president South Africa has had since white-minority rule ended in 1994.  He has been a politician of nine lives, surviving a series of scandals which would have surely ended anyone else's career. But Zuma, the man born into poverty who went into exile to fight apartheid before rising to become "the people's president", cannot survive forever.
Zuma's bid for the presidency was written off before he had even really started. In the run-up to the 2009 election, he was simultaneously battling allegations of rape and corruption. He was acquitted of raping an HIV-positive family friend in 2006 – although the fact he told the court he had showered in order to avoid catching HIV would continue to haunt him throughout his presidency. His second – and final – term in office is coming to an end. He is no longer leader of the ruling African National Congress (ANC). And those charges of corruption – always vehemently denied – appear to be catching up with him. President Zuma, whose poor roots, charisma and strength in adversity partly explain his ability to hold on to power, is set to face his ninth vote of no confidence in parliament – if his own party doesn't succeed in removing him first.
South African economy is tatters although cricket matches with India are in full swing to make extra money. The rand currency weakened, with traders blaming uncertainty caused by the lack of a clear timetable.
Since becoming president in 2009, Zuma has been dogged by scandal. He is fighting the reinstatement of corruption charges that were dismissed before he became president over a 30 billion-rand (now $2.5 billion) government arms deal arranged in the late 1990s. More recently, the country's anti-corruption watchdog wrote in a 2016 report that the Gupta family, billionaire friends of Zuma, had used links with the president to win state contracts. The Guptas and Zuma have denied any wrongdoing.
South Africa's economy has stagnated during Zuma's nine-year tenure, with banks and mining companies reluctant to invest because of policy uncertainty and rampant corruption.
The party's national executive was split on precisely when Zuma should step down. The ANC was badly rattled by its performance at the 2016 local elections when it won its lowest share of the vote since coming to power under the late Nelson Mandela in 1994. It wants to project a fresh image for next year's general election. Having served two terms in office (South African presidents are elected by parliament), On Monday, opposition parties called for an early election to lead this country, must get their mandate from the people of South Africa
Though he has survived several no-confidence motions in the past, now his time is up. Zuma's entire cabinet would have to step down if a parliamentary vote went through.
South African presidency is not for life time of Zuma who is no more wanted as president and he knows the signals.
Oil: A blessing or a curse for Somalia?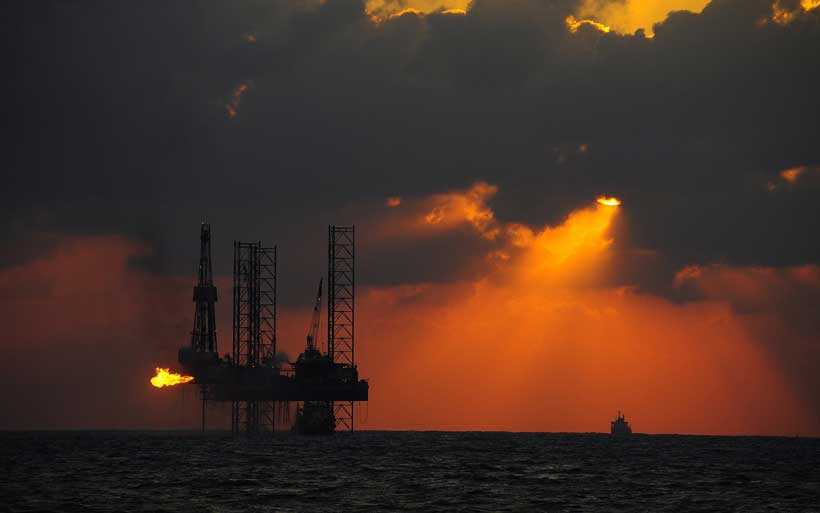 Somalia recently reached a landmark agreement with Shell and Exxon Mobil to develop the vast petroleum reserves believed to lie off the troubled country's coast. The deal rekindles a previous joint venture with the two oil giants that was cut short in 1990 when the ousting of Somali dictator Mohamed Siad Barre threw the country into a prolonged period of instability—and rekindles debates over whether oil will present greater opportunities or risks to Mogadishu.
Somalia's new petroleum law, passed by the federal parliament earlier this year, has paved the way for this renewed exploration of the country's extensive natural resources—estimated at as much as 100 billion barrels. The government hopes that drawing on these riches will help kickstart economic regeneration as the country's security situation slowly but steadily improves after decades of conflict, terrorism and piracy.
Talks are now being held to enable the agreed concessions to be converted into revenue sharing agreements (RSAs) that will return 55 percent of offshore oil revenues to Somalia's central government, with the remainder being channelled to member states. A new licensing round, covering another 15 offshore blocks, has begun, with concessions expected to be awarded early next year.
Rebuilding a damaged economy or fuelling rifts?
Concerns are nevertheless rising that the possible influx of petroleum resources may exacerbate existing rifts between Somali states. The adjacent states of Somaliland and Puntland have disputed the ownership of the oil-rich Sool and Sanaag regions for decades; if an exploration licence were granted to a foreign company, the situation could easily descend into war.
Meanwhile, the prospect of oil revenues has also added fuel to the fire of a long-running maritime border row between Somalia and Kenya. In February this year, Nairobi accused Mogadishu of an 'illegal land grab' after Somalia attempted to auction off oil and gas blocks from disputed territory on the border between the two countries – a flashpoint which resulted in the recall of the Kenyan ambassador and the tit-for-tat expulsion of the Somali diplomat in Nairobi. The Somali government responded by withdrawing the disputed blocks from sale, pending a judgement by the ICJ.
Learning from experience: Senegal and Equatorial Guinea
As Somalia wrestles with the question of how to benefit from its oil reserves while eschewing further strife, it has examples – both good and bad – among fellow African nations who've uncovered fossil fuel deposits.
Senegal, not historically an oil-producing nation, has been the site of a number of promising discoveries recently. Industry analysts have suggested that the Senegal Basin could be the "next offshore boom"—particularly likely following the announcement earlier this month that new, high-quality gas reserves have been discovered at the Greater Tortue Ahmeyim site straddling the Senegalese-Mauritanian border.
Senegal has already faced some of the troubles which inevitably accompany rich petroleum finds. The African Energy Chamber has suggested that recent allegations that the Senegalese president's brother improperly benefitted from the awarding of oil and gas contracts in fact stemmed from an attempt to taint the reputation of both President Macky Sall and the Senegalese fossil fuel industry in general.
Senegal's oil hopes have not been derailed, however, and Dakar is making a concerted effort to reap the maximum benefit from its oil reserves. The country's new petroleum code, voted into law earlier this year, has brought Senegal's legal framework for natural resources in line with industry norms, increased transparency and upped the state's share of oil revenues.
If Dakar is so far managing to avoid the notorious "resource curse", other African countries flush with oil have not found the fuel to be such a boon. Equatorial Guinea is practically a textbook example of a country squandering its oil reserves without returning tangible benefits to its citizens. In fact, while Equatorial Guinea's per-capita wealth is the highest of any country in sub-Saharan Africa, government spending in areas like health and education are way below average.
That's not to say some haven't benefited from the oil millions: President Obiang—who has ruled the country with an iron fist since he had his uncle shot and killed in 1979— has managed to shore up the family coffers nicely, collecting race cars and mansions in Europe and America. Obiang once questioned "what right does the opposition have to criticize the actions of a government?" and spent his early years overseeing Black Beach, the most notorious prison in Africa.
Since Equatorial Guinea discovered oil, however, the despot has been more or less accepted by the international community. The once-shuttered U.S. Embassy in Malabo was reopened and former Secretary of State Condoleezza Rice referred to Obiang as "an old friend".
Somalia needs to tread carefully
The cases of Senegal and Equatorial Guinea, among others, offer Somalia guidance as it attempts to use its oil to further its progress towards peace and reconciliation. The involvement of US troops has helped to push back the terrorist group al-Shabab, while the International Monetary Fund (IMF) has indicated that Somalia could qualify for debt relief as early as next spring – which would enable the government to plan public spending programmes and invest in job-creation schemes. However, regulators have cautioned that more needs to be done in the interim to tackle poverty and build a more resilient economy.
Against this backdrop, an oil boom could help Somalia rise to the challenges it faces. But it's also possible that the influx of wealth could serve to fuel already-serious corruption. In the 2018 Corruption Perceptions Index (CPI), Somalia received the highest score out of all 180 countries ranked, making it the most corrupt in the world. Tapping into oil revenues could help lift Somalis out of endemic poverty—almost three-quarters of its population survive on less than two dollars a day— but the vast cash flow this would release may also cause political corruption to thrive, as Equatorial Guinea has shown. Carefully managing any oil finds, as Senegal is trying to do, will be essential for Somalia to maintain recent progress.
The ambiguity and the ambivalence of the EU position in Western Sahara
Morocco enjoys an extraordinary geo-strategic position thanks to its Mediterranean Atlantic coastline and its proximity to the European continent, but at the same time, the Moroccan diplomatic influence comes from its occupation of Western Sahara, which is considered as lungs and a Gateway for all connection of Morocco with Africa across the road of El Guergarate. This situation has direct geopolitical and geoeconomic consequences on Moroccan relations with the European Union and Sub Saharan Africa.
Morocco and the European Union (EU) are bound by an association agreement signed in 1996 and entered into force in 2000, which is concretized in October 2008, by an "advanced status".
In this context, the 14th meeting of the EU Association Council with Morocco of 27 June 2019, witnessing a new European approach to the issue of Western Sahara, which has been relegated to the second plan, without any declaration that respects the inalienable right of the Saharawi people to self-determination. It must be admitted, that only the European Court of Justice, which has an indisputable position respecting the international law of non-self-governing territories in the case of Western Sahara.
Indeed, the judgment of 21 December 2016 of the CJEU on the EU-Morocco agricultural agreement (Polisario v. Council), and that of 27 February 2018 on the fisheries agreement (Western Sahara Campaign judgment), distinguish the territory of Western Sahara from Moroccan territory.
However, on 16 July 2018, the EU Council of Foreign Ministers adopted the amendments to the protocols on agricultural products of the EU-Morocco Association Agreement, which have the effect of extending its scope to the territory of Western Sahara. The text was approved by the European Parliament on 16 January 2019. Thus born the new position of the EU in favour of Morocco and against the interests of the Saharawi people.
The reasons for the EU's position are purely strategic and economic
If in post-imperialism the power is vital for the defence of peace, however, be aware that at the age of postmodernism, the use of force is a failure of policy rather than an instrument of policy. The principal objective of foreign policy is to maintain peace and prosperity.
You have to know, at every crisis between Morocco and the EU concerning the Western Sahara issue, it is Morocco that wins politically, because it has other elements of the game such as immigration, security, terrorism, smuggling, cannabis and drugs ,to decrease the risk of these all threatening, EU help Morocco to play the role of the guardian for European security, and the only compensation for Morocco is the change of the EU position in favour of Moroccan thesis.
With the same idea, it is the European companies and especially those of France and Spain that take advantage of the natural resources of Western Sahara, in complicity with the Moroccan authorities whether in agriculture, fishing, phosphates or other metals. But there is another factor, that pushes the EU to change his position.
The divergence between the Polisario Front and Morocco push EU to impose its agenda
It is important to make clear, that Morocco is not the administering Power, but the Occupying Power, with a legal status similar to that of Israel in the occupied Palestinian territories. The United Nations has never recognized Morocco as the administering power, in fact, has on several occasions disavowed such an occupation.
Since the blockage of the referendum process by Morocco in 1993 (hypothetically where can the Saharawi people choose their destiny), and despite the negotiations and the good offices of UN, the two parties Morocco and Polisario Front are far from choosing the path of reconciliation.
In fact, the Moroccan approach, finds its origin in the idea of Clausewitz, for who war was the continuation of policy. On the other hand, the approach of the Polisario Front accommodated with that of Sun Tzu, the Chinese Taoist military philosopher, who argued that the best war was one that did not have to fight.
This situation has led the EU to choose a new approach.
The EU solution is based on the political approach of enlarging the system
The end of the cold war and the subsequent development was caused by the defeat of the Soviet domestic system has consecrated the victory of the American capitalist system. It is in this sense that the EU wants to strengthen its domestic affairs to have strong diplomacy outside the EU. To exercising influence abroad, you must obtain power at home.
George Kennan had already noticed, " what must always be accompanied by, or be made subordinate to, a different sort of undertaking, aimed at widening the horizons and changing the motives of men". We think this observation of the famous American diplomacy, summarizes the diplomacy followed by the EU over Western Sahara since the advent of the Moroccan- European association.
Likewise, the remark of Jean Monnet one of the instigators of the creation of the EU stipulates when you have a problem you cannot solve, enlarge the context. For the UE it is a tactical equation, to find other temporary alternatives solutions against the cardinal principles of international law that govern the relations between different sovereigns states (Morocco and SADR) ,in order to engage larger interests.
You have to notice, the absence of a conflict management policy related to the Maghreb area, whether from a point of view of the military, political, economic and cultural, with the exception of 5+5 dialogue( and where the Saharawi's are not present), suggests that the European approach is far to be unanimous because of the contradictions of interest between Northern Europe and those of South. The Nordic countries are for the decolonization of Western Sahara, while those of South are for a negotiated solution according to realpolitik situation.
There are other differences of opinion between Germany and France, for example,if Germany attaches greater importance to respect UN resolutions and respect international law by using the soft power in all its forms of influence, persuasion or negotiation, instead of, France maintains a traditional approach of military design and in a colonial vision.
However, it is important to mention, that the linkage between economic cooperation and conflict resolution, could lead to a definitive peace agreement between Morocco and Polisario Front, if the EU pushes Morocco and SADR after their accession to the African Continental Free Trade Area (AfCFTA), to join an economical sharing in order to find a peaceful solution to their territorial dispute.
Finally, can the EU come to the same conclusion like John Bolton the security advisor of President Trump, when he say( in a statement to the US magazine on Dec. 13, 2018, on the sidelines of the presentation of the new US strategy in Africa) " we must think of the people of Western Sahara, think of the Saharawis, many of whom are still in refugee camps near Tindouf, in the Sahara desert, and we must allow these people and their children to return. and have normal lives".
Kenyan universities aim to be "greenest in the world"
In Kenya, over 70 universities are being called on by the UN Environment Programme and the Kenyan Government to work together and transform their campuses to be the "greenest in the world". This comes as Strathmore University in Nairobi has put in place one of the greenest campuses in Africa and is offering its support to other Kenyan universities.
"Universities across Africa can run on the power of the sun and set new standards for sustainability," says Professor da Silva of Strathmore University. "But it's just not on the roofs of our campuses that we need to take action. We also need to support students to take action in support of the planet in their personal lives."
Strathmore University set up its own 600-kilowatt photovoltaic grid tie system about five years ago and is not only enjoying free energy from the sun but also selling the excess to Kenya Power under a 20-year contract.
Another initiative on campus involves "green buildings" which utilize natural lighting, water evaporation cooling systems and rain water, making them much more affordable to run than conventional buildings. Students and faculty members are also working together on projects around plastic recycling and using food left-overs to produce natural gas.
Support is now growing to re-establish the Kenya Green University Network in the country with network members including 18 Universities, such as Karatina University, University of Nairobi and Kenyatta University. At a recent meeting, they
committed to a new plan of action including greening campus operations while also enhancing student engagement and learning.
Apart from the desire to go green, many universities are seeing the shift to adopting green technologies as a way to reduce costs and further sustainability. Strathmore University and Karatina University were selected to lead the effort to commit universities to going green.
Working closely with the Ministry of Environment and the National Environment Management Authority, UN Environment will be hosting a Kenya University Summit in the coming months, calling on other Kenyan universities to join the network.
"Kenyan universities not only define the learning and careers of the next generation, they can also shape their behaviours," says Juliette Biao, Africa Director for UN Environment. "We look forward to supporting the Green University Network to inspire Kenya's students and to become a point of reference to other universities on the continent."
Professor Abutho from Karatina University says: "The [Kenya Green University Network] meeting was timely and has helped me establish relevant contacts to support Karatina University's solar energy project. Karatina University is at a very advanced stage to implement this project and intends to go 100 per cent solar in the near future."
The Green University Network in Kenya draws on the African Ministerial Conference on the Environment's Arusha Declaration "to strengthen environmental education and training and develop an action plan for Africa" and the lessons from Kenya will be shared at a ministerial meeting in South Africa in August.
"I'm particularly happy about the proposed green campuses plan and incorporation of environmental studies into the curriculum," says Daystar University student Chris Waweru. "This will help students gain the awareness, knowledge and skills needed to impact the environment, thus fast-tracking the movement to a greener and cleaner Kenya."