Potential Consequences of Nuclear Politics in South Asia
Established in 1948, Indian atomic energy commission turned towards United Kingdom for their first help in the making of Apsara. Subsequently, with a similar vision, the CIRUS reactor was supplied by Canada, where, the heavy water came from the United States.
India, over the years, has built a nuclear program that has led to the making of a number of reactors. India's 1974 "Peaceful nuclear explosion" implies to their hegemonic ambitions as India has the capacity to produce around 300-400 nuclear weapons. The continuous upgradation of weapons by India could lead her as a hegemon nuclear power that can deeply unsettle Pakistan and China.
Calling into question India's stated intentions, when it comes to nuclear tests, the plutonium for its 1974 and 1998 tests was diverted from its "civilian" nuclear facilities. After 1974, India continued to claim its explosion was "peaceful" and advocated global nuclear disarmament, even as it rejected proposals by Pakistan to denuclearize South Asia.
From Pokhran-I to Operation Shakti, India has traditionally relied on plutonium and thermonuclear technology. In 1992, the then Chairman of Department of Indian Atomic Energy  acknowledged that India had succeeded in the past for achieving the target of highly enriched uranium, while the centrifuge program was facing critical and technical hindrances. Also, it was admitted by the former Chairman of AEC, Raja Ramanna that India was working to produce more efficient centrifuges which were used for military purposes.  At the peak of all these developments, it is important to note that thermonuclear weapons have far more destructive power than a nuclear bomb.
India may also be considering using its civil power reactors to increase its stock of weapon-grade plutonium. Robert Einhorn, the State Department's former top nonproliferation official told the Carnegie International Nuclear Policy Conference in March that the officials in the Bush administration had the ambition to sign a nuclear deal with India, to "work together to counter China- to be a counterweight to an emerging China." He further expressed his views that the nuclear deal had unfortunate repercussions, because other nations concluded that Washington was playing favorites with India.
India is the only country in the region having uranium reserves that are higher than what other countries in the region hold. India has already received roughly 4,914 tons of uranium from France, Russia, and Kazakhstan, and it has agreements with Canada, Mongolia, Argentina, and Namibia for additional shipments. It also signed a uranium deal with Australia that has sparked considerable controversy at home.
This massive production of uranium annually can support its nuclear submarine program and current weapons grade plutonium production rate indirectly. These uranium reserves are enough for approx. 6-10 bombs per year.
Adding a twist to the existing fissile material build-up process, the Indo-US strategic partnership supplemented it. Under this dangerous bargain, it would continue to not only allow India to increase its fissile material but also the capacity to increase the build-up of nuclear weapon material.
Hence, the strategic stability in South Asia has been negatively impacted since the initial stages due to the hegemonic designs which India pursued with the start of CIRUS reactor. With the passage of time, the Indo-US nuclear deal and Nuclear Suppliers Group (NSG) waiver have already added more repercussions and now the discriminatory move to try to facilitate Indian NSG membership will further erode the strategic stability in South Asia.
Indian NSG membership and its potential exemption has adverse implications on non-proliferation regime. This has allowed India to expand its military program. As a result of 2008 exemption it has signed a number of agreement in nuclear domain with different countries. Interestingly, Mansoor Ahmed states that India has the capacity to utilize the uranium it is importing from these countries to produce more bombs.  The aforementioned reasons sum up India's keenness to obtain NSG's membership. This U.S.-backed move to make India a member of the NSG will be good neither for Pakistan nor for China, and it would set off nuclear instability in the region.
While looking at the dynamics of left alone Pakistan since late 1990's, starting from Indo-US strategic partnership to now this geoploliticising of NSG. Consequently, this shall allow India to use all this a means of making the most optimum use of all its natural uranium stocks for weaponization. To offset the stakes, it might be prudent to have a close check on the international architects of India's nuclear build-up. The alleged misuse of U.S. and Canadian controlled items by India must be enough to refrain from any cooperation if it is not abiding by group's guidelines and commodity control list.
Furthermore, the more discriminatory the international nuclear order becomes, the less would be the effectiveness of deterrence and strategic balance in the region. The NSG will have to identify that India's 1974 nuclear explosive test was the reason that nuclear supplier states established the NSG. It must also emphasize upon its commitment to uphold the principles of the nonproliferation.
Kashmir: A Victim of the Influence of Major Powers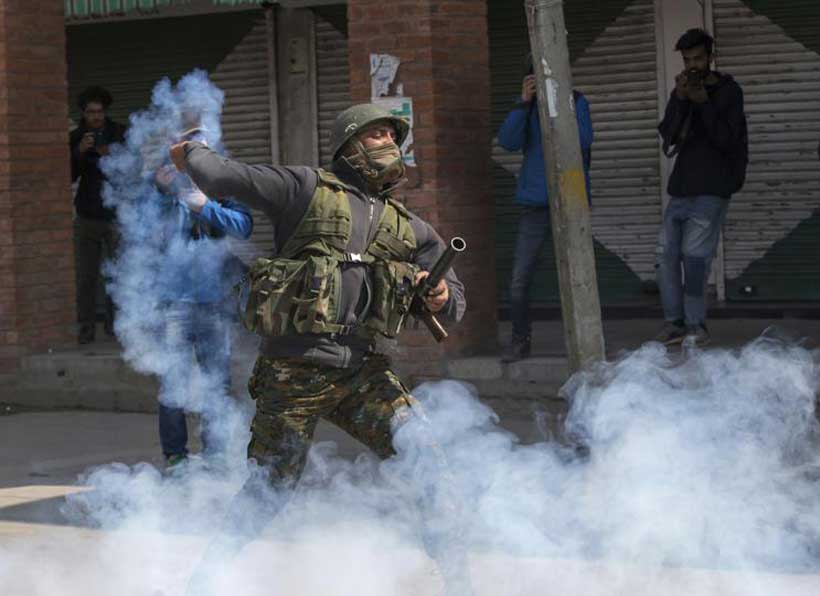 India-Pakistan relations are constantly tense and India-Pakistan history is full of struggles and rivalries. The problems between the two countries have emerged on the international scene recently when the Indian state decided to abolish autonomy in Jammu and Kashmir and apply full control of the Indian state over the region. The area is known to be the center of a dispute between India and Pakistan over land claims and border demarcation.
The Indo-Pakistan conflict over Kashmir is classified as one of the most dangerous in the world. India and Pakistan are nuclear states. The Kashmir conflict began in 1947 and did not end today, after Kashmir was a former independent region in the Himalayas. Kashmir lies in a strategic area on the Himalayas, bordered by India, Pakistan, China and Afghanistan; it is a region of cultural diversity and contains the most important Eastern religions such as Islam, Buddhism and Hinduism. The region of Kashmir is one of the most beautiful regions of the world and fertile agricultural land with a lot of natural resources, but the political instability and security has ruined the economic situation and the lack of tourists and investors.
Historically, Kashmir has been a Hindu religion, but the connection between Kashmiri people and Afghan families has led to the spread of Islam. Kashmir was ruled by the Mongols from the 16th to the 18th centuries, after which Kashmir returned to be an independent state. However, strong British influence in that period robbed the sovereignty of that country by selling land and people, who are mostly Muslims, to a Hindu warlord, Gulab Singh, for 7.5 million rupees.
This "contract of sale" was quickly legalized in the Amritsar Treaty. Since then Singh has declared himself "Maharaja of Jammu and Kashmir", and imposed on the local population by force Hindu culture and its religious principles. He burned mosques and overthrew anyone who begged himself to oppose his rule and stand up to Hindu principles. After Maharaja "Gulab Singh" took over the rule of Jammu and Kashmir Maharaja "Hari Singh", who completed the same path of his predecessor in a land where the number of Muslims at the time 94%.
The severe repression of the people of Jammu and Kashmir in cooperation with the British prompted them to raise their voice in the face of the Maharaja and his allies in 1931. On 25 October 1947, after violent confrontations between the Maharaja and the population, the Kashmiri people won and the Maharaja was expelled. Maharaja sought support from India after Britain stopped supporting him.
The British colonial policy divided the area there on a religious basis. Most of the Muslim lands have been annexed to Pakistan, and the Hindu-majority lands have been annexed to India. In 1947, Indian military forces returned to Kashmir by force against weak Kashmiri resistance and little support from Pakistanis.
At that time, Pakistan began to support the rebels and the separatists from India, which led India to complain to the Security Council accusing Pakistan of supporting the rebels in Kashmir. Pakistan has responded that India is trying to promise Kashmir sovereignty, but it is working to annex Kashmir and bring Maharaja Hari Singh back to power. In 1948, the Security Council sought a mutually satisfactory solution, dividing Kashmir territory, one part called Azad Kashmir or Free Kashmir is supervised by Pakistan, and another part is Jammu and Kashmir and is supervised by India
The never-ending wars between India and Pakistan over the Kashmir issue prompted India in 1974 to conduct six nuclear experiments. This means that India has become a nuclear state and is capable of destroying every enemy, namely Pakistan. This has pushed Pakistan to become a nuclear power by acquiring nuclear weapons. In 1988, India and Pakistan signed a non-aggression pact. Military science suggests that the Asian region is the most dangerous on earth and capable of destroying mankind. India, Pakistan, China, Russia and Iran are nuclear states. Religious conflicts and territorial disputes are accelerating the nuclear war. According to the Pentagon, the next nuclear war between India and Pakistan will claim at least 12 million deaths and more than 7 million wounded from the region.
India, as a big country and a major nuclear power in the Asian region, will not concede to Pakistan in this Kashmir conflict. But India is demanding the entire territory of Kashmir, i.e. Pakistani Kashmir and Chinese Kashmir and this is impossible to achieve, and the conflict is increasing today through the legal measures taken by the Indian state to annex Jammu and Kashmir to the sovereignty of the Indian state and wrest autonomy. Therefore, the solution to this issue remains through diplomacy and negotiations because the weapons, force and many wars in that region did not lead to any positive result.
India's Constitutional Revocation and Prevalent Security Environment of Kashmir
During Prime Minister Imran Khan's first ever visit to the US on July 23, 2019, President Trump had offered to mediate the outstanding Kashmir issue between India and Pakistan. This move was greatly appreciated by Pakistan with President Trump publicly stating that Prime Minster Modi had requested him to mediate between the two countries over Kashmir during the sidelines of 2019 G20 Summit held in Osaka in June this year. With President Trump's offer to mediate at such a crucial time, the issue has once again achieved global significance. Moreover, President Trump's mediation offers, and India's recent move constitutionally revoke the special status offered to Kashmir would likely have serious implications within the prevalent security environment throughout the region.
India has often rejected such offers claiming Kashmir as its internal matter. Taking a step forward, on August 5, 2019 the government of India revoked the special status of the Kashmir region that has been previously granted under Articles 370 and 35(A) of the Indian constitution through a presidential order. Referred to as the Jammu and Kashmir Reorganization Bill that was later approved by parliament despite the opposition's criticism. Under Article 370 of the Indian Constitution the Kashmir region had been awarded special constitutional rights and a 'so-called' autonomous status of decision making. Following the abrogation of Article 370, the Kashmir region would be divided into two 'Union Territories' i.e. Jammu and Kashmir and Ladakh governed by the Indian central government.
The timing of this constitutional abrogation might have been influenced by President Trump's offer of mediation between India and Pakistan that was reiterated by the US President despite India's rejection. This abrogation was also part of the Bhartiya Janata Party's (BJP) election manifesto as promised by Prime Minister Modi during the 2019 general election. By fulfilling this electoral promise, Mr. Modi is trying to assert that Kashmir is entirely an internal matter for India and that it would not allow any third country to interfere in the Kashmir issue irrespective of its relations with India.
Based on this notion India is inclined to project this political and constitutional change as its internal matter. By revoking the special status of this disputed region, India also intends to change the demography of Kashmir as much of the current population is Muslim. India has been involved in various tactics to change the demographic structure of Indian Occupied Kashmir (IOK) which includes a steady stream of Hindu migrants relocating and settling in masse from other parts of India in this predominantly Muslim region.
This trend is also evident in the region's population numbers. In 1947 for instance, the Muslim population of IOK was about 79 per cent. As of 2018 this figure has been reduced to 68 per cent. In this regard the abrogation of Article 35(A) would likely intensify this trend as in the future, non-residents of Kashmir would be able to purchase property in Kashmir and would become permanent residents with a right to vote.
The security environment of Kashmir has been at stake in recent years due to India's desire to oppress the freedom movement militarily. During Prime Minister Modi's first term from 2014-2019 the Kashmiri freedom struggle has seen greater military suppression, especially since 2016 when a prominent freedom fighter Burhan Wani had been brutally assassinated. However, it seems that India has still not succeeded in achieving its desired objectives. After a landslide victory in the 2019 elections and with Mr. Modi once again in office as Prime Minster, the military suppression of the freedom movement in Kashmir has further intensified. Recently, India has deployed an additional 38,000 paramilitary troops in the region to join more than half a million troops and paramilitary forces already present. Along with this increased military presence in Kashmir, India has also been involved in continued aggression across the Line of Control (LoC) as evident by its use of prohibited 'cluster bombs' against the civilian population. These could have seriously provoked Pakistan to respond in an offensive way and might have resulted in another February 2019 episode.
At the present, Indian aggression along the LoC poses a major threat to peace in the region. India might believe that it could carry out a limited attack or 'surgical strike' against Pakistan which would stay below Pakistan's nuclear threshold as evident from the February 2019 military engagement and the recent attacks along the LoC. India has repeatedly attempted to dominate the escalation ladder as was shown in the recent escalation instance the recent escalation following the Pulwama attack. Prime Minister Imran Khan has warned about the possibility of a 'false-flag operation' in Kashmir carried out by India for which Pakistan might be blamed. Based on such blame India could launch a limited attack or a low intensity conflict across the LoC. Consequently, Pakistan would be left with no choice but to respond in kind to any such aggression by India.
India's abrogation of Kashmir's special constitutional status and its military offensive in Kashmir could trigger another politico-military escalation between India and Pakistan within a year. India's policy to forcefully make Kashmir an integral part of the Indian Union by annexing it through political and military means would serve a very dangerous precedent which would likely pose as a serious detriment towards the peaceful settlement of the Kashmir dispute. This change in the constitutional status of Kashmir would greatly limit the prospects for third-party mediation in the future especially for the United Nations, whose resolutions on Kashmir clearly provide a right of self-determination to decide Kashmir's future. Unfortunately, the prevalent security environment in Kashmir is dominated by India's aggressive behavior which ultimately would have long lasting implications for strategic stability throughout the South Asian region.
China- Pakistan: Centaur of Friendship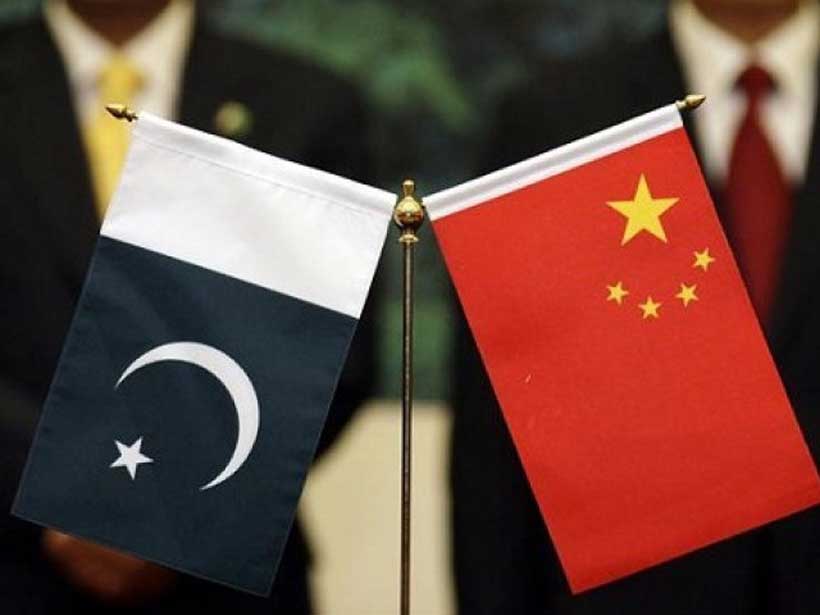 China has been always quotes as an all-weather ally to Pakistan. This mark is not been achieved in a day. Pakistan and China have always been close companions to each other whether its diplomatic or economic fronts. The "deeper than oceans" bond was initiated in 1951 when Pakistan was on the list of first countries who had recognized People's Republic of China after it officially ended its ties with Taiwan, officially known as Republic of China. Ever since the two countries have actually proven themselves to be iron brothers. Whether it is socio-economic sphere or any issue of national, regional or global importance, the two have stood by each other through thick and thin.
This bond was further strengthened after Beijing launched its Belt and Road Initiative with China Pakistan Economic Corridor as its flagship project. CPEC had been no less than a soothing drug to the maltreated economy of Pakistan. China provided Pakistan with the much needed co-operation specifically in the areas of power generation and infrastructural development. Whereas Pakistan provided China with an alternative route for its trade across the globe that was shorter and beneficial from all aspects.
However, this resolve to cooperate is not limited to bilateral level. China has always supported Pakistan on issues of regional and global importance. This was even acknowledged by the Prime Minister of Pakistan on BRF this year too. He said, "I want to thank China and its leadership for their unwavering support for Pakistan."
During the recent scenario where India unilaterally scraped article 370 and had illegitimately taken Kashmir under Delhi's control directly, it was China who rendered its full support to Pakistan's stance. According to a report of China Daily, China strongly opposes the Indian act of inclusion of Kashmir. China has also urged India to act in accordance with the bilateral ties with Pakistan and with China on the issues of administrative jurisdiction.
Nevertheless China had also assisted Pakistan in internationalizing the issue of Kashmir, rebuking India that it is not an "internal matter". China had backed Pakistan's request for holding a UN Security Council's meeting to resolve the matter. The South China Morning Post, called Kashmir "a flashpoint in ties between the two nuclear-armed neighbors".
Considering the volatile situation, UN Security Council met behind closed doors on Friday, August 16, 2019 with Kashmir Issue as the only agenda point. The meeting was called specifically for Kashmir for the first time after 1965. Chinese Ambassador, Zhang Jun later spoke to media and once again urged the two-parties to refrain from taking any unilateral action that can aggravate the situation and take measures to solve the issue in lines with the UN resolutions.
In 2018, Donald Trump had tweeted threateningly where he accused Pakistan of "nothing but lies and deceit" and fooling US leaders. Trump also announced that he would not provide any further aid to Pakistan. China once again came out to stand for its strategic partner. China urged the global community that the world should acknowledge Pakistan's "outstanding contribution" as it has made huge efforts and sacrifices to fight terrorism.
Previously, China had defended Pakistan despite the rage, which the decision had received. In March this year, India had requested UNSC to brand Masood Azhar, the leader of an organization already banned by Pakistan, as a global terrorist. The move was vetoed by China, China's Foreign Minister said that they need more time and decided to put a technical hold.
China had also stood by Pakistan when back in 2015 it supported Pakistan's engagement with Nuclear Suppliers Group and expressed hopes for Pakistan's attainment of membership. China's Foreign Ministry Spokesperson Hua Chunying had replied to a reporter regarding Pakistan's aspirations for NSG saying China wished to strengthen cooperation with Pakistan.
Despite the fact that in international relations there are not permanent friends but the bond which Beijing and Islamabad shares has turned the caps. This bond without any doubt is based primarily on mutual benefit and respect but there is more to it too. China supports Pakistan and had supported Pakistan even in times of despair. It took decades long cultural, diplomatic and economic understanding to carve this centaur of friendship between both nations. Islamabad needs to enhance its diplomatic understanding with Beijing as recent diplomatic bustle over Kashmir clearly showed the allies.