Information as an offensive tool of economic warfare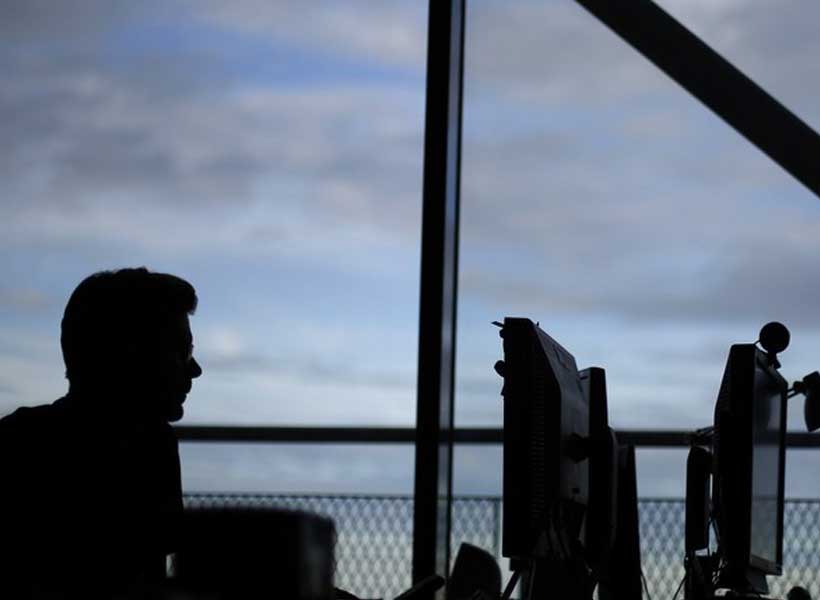 In his "Warfare and counter-warfare of economic information" initially published by Revue Echanges in 1994, P.J. Gustave wrote about the information warfare, or info-war, maintaining that at this stage it is more important to find solutions not to lose the economic war, rather than discussing whether or not to engage in it. Increasing competition and geostrategic balance contribute to develop the offensive use of economic practices. On the one hand the most competitive economic powers managed to use information as a strategic tool; on the other hand, economic warfare intelligence operations replaced the Cold War methods and accompanied the transition from geopolitics to geo-economics.
In this new warfare framework, the role of information is twofold. Firstly, it is a fundamental resource for the enterprise, as it allows access to all kinds of goods and services; secondly, information is the main tool for economic warfare, since it works both as offensive and defensive weapon at the same time. The radicalization of economic competition triggers a radicalization of information, disinformation and counter-information mechanisms, in which the importance of intelligence techniques is growing significantly.
Disinformation is one of the most ancient combat techniques and dates back to primitive times, when it was used for hunting. It was particularly for primitive men to make their opponent fall right into the trap without risking self-exposure. There is a trace of the use of disinformation tools even in Chinese warfare writings (2000 B.C.) and in the Bible. In contrast to what is commonly believed, these techniques were not born in the former Soviet Bloc. At the beginning of 20th century, disinformation was already used even by the British to gain advantages on the battle field and to perform important financial hits. At the present moment, there are a number of different forms of deception techniques. Technological disinformation, for example, provides wrong information on plausible projects – that are consistent with a global strategy – through filing unusable patents.
Disinformation can be extremely helpful to protect the secrecy of sensitive information while playing with space and time. Since the rising of physical barriers is a clear indicator of the presence of hidden sensitive material, more and more enterprises are adopting a different approach that consists in giving contradictory signals. This practice allows shadowing the company's strategy while presenting a false but clear and transparent image to the opponent; this increases security since it consists in the combination of defense-offense techniques. Nonetheless, every company is vulnerable to information attacks that are difficult to neutralize, especially when the victims are not familiar with the offensive methods used and with the necessary countermeasures. Information attacks are even more dangerous when conducted while trade negotiations are taking place.
This disinformation technique is usually adopted in "grey" or "black" operations, whose destructive potential is enhanced only through the mass media diffusion. It basically consists in provoking an event or a harmful accident for the targeted company and spread the news on media outlets. This actually causes more damages than the accident itself. Besides, since there are no geographical boundaries containing the spreading of the news, these attacks can very rapidly achieve a catastrophic scale. Their main characteristic is the invisibility of the attacker and the extraordinary cost-effectiveness.
Most times, disinformation consists in a wanton and purely informative attack aimed at distorting or destroying the competitors' image: while the news is based on real facts, the consequences are always misrepresented and usually transmitted through media outlets that amplify it. The case of the traces of benzene found in French company Perrier's bottles of gas water is an interesting example of how a leak in the information security can turn into significant losses for a healthy firm and how an effective communication system can partially neutralize the attack. This episode originated from a human error in sanitary procedures in the Vergèze factory, where the late replacement of the filters caused an increase in the benzene level in the bottles of water to be shipped to the United States. Although this error could have been easily corrected through filter substitution, the presence of a competitor 'agent' in the factory increased the echo of what happened.
At the end of 1989 Perrier was a healthy company, whose financial stability was severely threatened by this attack. After the competitor 'agent' had informed the United States about the presence of benzene in the bottles of water, the Food and Drug Administration conducted further analyses that confirmed the suspect. In the following days, Perrier was obliged to withdraw thousands of crates of water from the U.S. and Japanese markets and eventually suspend the sales in many other countries with significant incurring losses. Nevertheless, Perrier managed to quickly react to the attack using information tools. Gustave Leven, Perrier's CeO, adopted a successful counter-information strategy and admitted the human error had taken place. Despite the tests conducted on the sources of water came out clean, Leven announced the worldwide withdrawal of all Perrier bottles and that Perrier took public responsibility of the cost of 160 million bottles. Within a couple of days, the rating of Perrier stocks rose again and all other attacks from Perrier's competitor were neutralized.
This example shows the power of information attacks and its implementation through the rapidity of the circulation of information and event orchestration. The attack on Perrier costed the company several hundred million Francs and was more effective than a financial speculative attack. This gives room for reflection about the need of protecting information and about the power of counter-information. As scholars like Marc Ehlias and Laurent Nodinot remarked, counter-information is a subversive concept that Renato Curcio and Toni Negri invented in Italy at the beginning of the '70s. At that time, the leaders of terrorist organization Brigate Rosse and political movement Autonomia Operaia were trying to find common ground on how to "break the siege of the bourgeois press". They decided to establish a new magazine called Counter-Information, whose editorial mission was providing fact-checking on the 'biased information published on the bourgeois press' through fairly "offensive" articles and investigations.
The subversive balance of Counter-Information is based on the following points: search for information for strategic and tactic goals; systematic attack on the opponent's contradictions; operative continuity between those who collect the information and those who exploit it; supporting the information through field work; providing evidence for the facts presented; spotting the audience niches that could spontaneously spread and amplify the information. In contrast to manipulative operations, this case is about exploiting the open-access information that has not been adjusted to a given purpose. There are very few companies that have proven able to push the potential of information beyond the commercial and financial purposes.
While Perrier carried out a defensive counter-information, the advertising campaign launched in the spring 1993 by the Union of French Textile Industries (UIT) can be considered as an innovative use of information for offensive purposes. This focus of this campaign was the employment and the slogans used were supported by sensational facts able to engage public opinion; the overall aims were Brussels and the Blair- House pre-agreement. Famous and opinion-leading businessmen contributed to this campaign by delivering harsh speeches on this subject. The subtlety consisted in using French people as testimonials opposing the EU negotiators without attacking the French government, which was the real target of the campaign, given its role in conducting trade negotiations.
The success of the UIT campaign (encouraging the dialogue with Brussels, Longuet's favorable reaction, reconsideration of the EU positions, and relative success of Marrakech Agreement) was due to the use of the propaganda techniques mentioned above with regard to the Counter-Information subversive approach. In particular, the UIT campaign focused on the main contradictory aspect of the issue concerning the European textile industry: 11 out of 12 representatives opposed the proposal of the EU Commission that was supposed to represent their interests. Counter-information is therefore an indirect strategy that aims at using misinformed and manipulated public opinion to surround the target and influence opinion leaders. In order to launch the information at the right time and place, it is necessary to have a perfect understanding of the media and opinion leaders. In practice, counter-information uses the same channels of disinformation. However, as far as its defensive aspect is concerned, it needs a permanent intelligence of the above-mentioned system in order to be reactive and effective.
The idea of using information in economic competition as a disinformation or counter-information weapon shows that the info-war has now become a real issue that needs to be tackled. Sustainable solutions should consist in observing practices through non-ideological lenses and through integrating knowledge that do not strictly relate to the economic field.  In particular, since offensive and defensive economic competition techniques are increasingly looking at military methods, it is necessary to combine economic and military knowledge in a legal framework. While some countries have a traditional approach to economic intelligence that allows a natural integration, some others do not. These latter can no longer postpone a broad reflection on the role of information in the economic warfare, since it is ultimately based on information and knowledge.
'Business as unusual': How COVID-19 could change the future of work
Millions of people around the world have been working remotely due to the coronavirus pandemic and now experts are asking whether this "business as unusual" could be the future of work, at least for those people whose job doesn't require them to be tied to a particular location.
UN News spoke to Susan Hayter, a Senior Technical Adviser on the Future of Work at the Geneva-based International Labour Organization, about how COVID-19 could change our working lives.
What are the longer-term effects of the pandemic on the workplace in developed countries, once the immediate crisis is over?
Before the pandemic, there was already a lot of discussion on the implications of technology for the future of work. The message was clear: the future of work is not pre-determined, it is up to us to shape it.
However, that future has arrived sooner than anticipated as many countries, companies and workers shifted to remote working in order to contain the transmission of COVID-19, dramatically changing how we work. Remote virtual meetings are now commonplace and economic activity has increased on a range of digital platforms.
As the restrictions are lifted, a question that is on everybody's mind is whether this 'business as unusual' will become the 'new normal'. A few large companies in developed economies have already said that what has been a large and unplanned pilot – remote teleworking – will become the standard way of organizing work. Employees need not commute to work again, unless they choose to do so.
Is this a good thing?
This may indeed be cause to celebrate, for people and the planet. But the idea of an end to "The Office" is certainly overblown. The ILO estimates that in high-income countries 27 per cent of workers could work remotely from home. This does not mean that they will continue to work remotely. The question is how we can adapt work practices and reap the benefits of this experience with remote working – for employers and workers – while not losing the social and economic value of work as a place.
In celebrating the innovations in work organization that have supported business continuity during the health crisis, we cannot forget that many will have lost their jobs or gone out of business as the pandemic has brought some industries to a standstill. For those returning to their place of work, the quality of work will be a key issue, in particular safe and healthy workplaces.
What needs to happen next?
The degree of workers' trust in the measures taken by employers to make workplaces safe, will no doubt have an impact on the return to work. Engagement with trade union representatives, where these exist, is a must.
Everything from protocols for social distancing, monitoring and testing, and the availability of personal protective equipment (PPE) need to be discussed to make this work.
For workers in the gig economy, such as food delivery and ride-hailing workers, work is not a place, but an activity performed for an income. The pandemic has revealed the false choice between flexibility and income security. These workers may have no or inadequate access to sick leave and unemployment-insurance benefits. We need to tap into the brave new world to ensure that their work is performed under conditions that are safe.
How different do you expect the workplace in developing countries to look?
The ILO estimates a 60 per cent decline in the earnings of the almost 1.6 billion workers in the informal economy in the first month of the crisis. These workers are simply not able to work remotely and face the impossible choice of risking life or livelihood. Some countries have adopted measures to shore up this essential income while also ensuring adequate hygiene and PPE for employees and customers, informal enterprises and workers.
As companies begin to evaluate the effectiveness of the shift to remote work and their ability to tackle data security concerns, new opportunities may open up in services for developing countries with the necessary infrastructure.
However, these off-shoring opportunities in activities such as software development and engineering to financial services, may be accompanied by the reshoring in of other jobs as companies seek to improve inventory management and the predictability of supply chains.
This will have longer-term effects on employment in developing and emerging economies. The challenge is that while it will take time for new service sectors to mature, the negative impact of rising unemployment will be felt immediately. Inequalities in digital readiness may further inhibit countries from seizing these opportunities.
What are the benefits and drawbacks of remote work?
The shift to remote work has enabled many companies to continue to operate and ensure the health and safety of their employees. Those able to make the transition to remote work during the health crisis have had the opportunity to share meals with their families. Work has become human-centred to accommodate homeschooling and child and elder care.
Yet, the lines between working time and private time have become blurred for these individuals, causing an increase in stress and exposure to mental health risks.
In the face of a dramatic economic downturn caused by the pandemic and surging unemployment figures, there are opportunities to leverage these changes in work organization to design new job-sharing schemes that allow for flexibility and save jobs. This may mean shorter work weeks or work-sharing arrangements to avoid furloughs in lean times, while reshaping working time arrangements to achieve better work-life balance in the longer-term.
The digital transformation of work and possibility to engage in remote work has also been accompanied by other benefits. It has presented possibilities for older, more experienced workers to prolong their working life on their terms and provided work opportunities for those in rural communities. However, for many others, it has compounded a sense of isolation and a loss of identity and purpose. The social value of work and the dignity and belonging we derive from it cannot be replaced by virtual rooms, no matter how casual our attire while we occupy them.
To what extent will the pandemic entrench rising inequality?
While the pandemic may represent a tipping point for the digital transformation of the workplace, it has also revealed deep fault lines. It is those in the upper income brackets who are the most likely to choose to work remotely, whereas those in the lowest have no choice; they will have to commute and are more likely to be time-poor as a result.
Looking to the future, as digital and online work becomes the new normal, the demand for skilled workers is likely to rise along with their wages. The contributions of care-workers and other workers (e.g. teachers and staff in grocery stores) will be more highly valued than before. Yet, many low-paid workers whose wages have been stagnating in the face of declining union power and a shifting employment relationship are likely to see their incomes eroded even further as the ranks of the unemployed increase.
Historically, economic shocks, pandemics and wars have exacerbated inequality. The remaining question is whether this one will be a tectonic shift with rising political and social instability, or a shock that leads us to reinforce the foundations of just societies and the principles of solidarity and democratic decision-making that move societies, labour markets and workplaces in the direction of equality.
A post-COVID recovery presents significant challenges for the French economy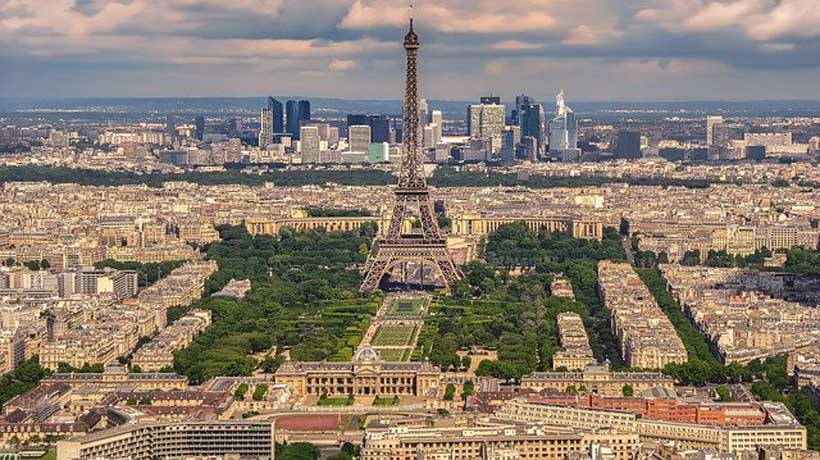 As France tentatively eases its lockdown measures, the French government is faced with dealing with an unprecedented economic crisis.
The curb in economic activity during the coronavirus pandemic has considerably strained the second biggest economy of the eurozone. During the first economic quarter, the French economy plunged by 5.8% – which factored only one month of confinement where 67 million people were ordered to stay at home.
The resultant health security measures required the French government to act swiftly to prevent redundancies, by launching a partial unemployment scheme 'chômage partiel', under which fixed-term workers received partial unemployment benefits from the French government. Public aid was also granted to small businesses to prevent them from going bankrupt during this uncertain period.
Whilst these measures have prevented significant job losses during the confinement, the easing of restrictions now requires the French government to stimulate the economy. Economic activity figures are expected to continue to decline in the second quarter and real GDP is expected to drop by 8% overall this year.
Since the relaxation of the lockdown measures, only non-essential enterprises that can guarantee social distancing practices have been allowed to resume their business activities. The tourism sector, which accounts for8% of national wealth and 2 million jobs, has received 18 billion euros in rescue funds in response to the remaining closure of hotels, restaurants and cafes.
Yet, there are also other strategic sectors that urgently require government support. These sectors include entities operating in the automotive, aerospace and retail sectors. Well-Known French car manufacturers such as the Peugeot group and Renault, have seen their business operations severely affected by the Covid-19 pandemic since the lockdown of Wuhan, where their assembly plants are located. Subsequent health restriction measures taken by the French government have also led to a significant 84% decline in their operating sales results due to the closure of car dealerships during this period.
The standstill of the airline industry has inevitably affected the financial stability of aircraft manufacturers and their supply chains in France. Falling sales have led Airbus to reduce the production capacity of its Toulouse manufacturing plant by and is expected to increase further by June, which will inexorably affect the financial stability of their suppliers. The halt in air traffic is expected to result in the loss of 26000 jobs for Airbus and 85000 for its subcontractors in the Occitanie region.
In the retail sector, entities that were in difficulty before the health restriction measures, also saw their financial situation considerably impeded. Between March and May, the retailer La Halle incurred a loss of 106 million euros in sales. Other prominent retailers, notably NAF NAF, which employs 1170 people and owns 160 stores, has been placed under judicial rehabilitation proceedings – redressement judiciaire.
The precarious predicament of certain sectors requires the French government to intervene to prevent greater financial strain mounting in key strategic sectors. The Minister of Economy and Finance has specified his intention to establish a recovery support package for the automotive and aerospace sector in the coming weeks.
The challenge for Bercy is straightforward – ensure that the recovery package meets the needs of both sectors. This is important considering that the automotive sector accounts for 36%of government revenue while the aerospace sector accounts for 12% of French exports of goods. This inevitably requires Bercy to ensure that stimulus packages for both sectors cover employee job security and the freezing of production taxes for aircraft and car manufacturers in order to alleviate their financial strain. This is particularly important for manufacturers in the aerospace sector, which will continue to be affected by the slow and progressive return of air travel.
The post-pandemic period also requires automobile manufacturers and retail sector entities to restructure their business strategy to regain the competitiveness lost during the confinement. The loss in business activity from the lockdown necessitates entities in these sectors most in difficulty, to extend their working hours and limit the number of vacation days in order to produce new wealth, which will enable them to mitigate the economic losses incurred during the confinement. The production of greater wealth will enable the French State to increase its tax base and thus revenues and repay more rapidly the debt accumulated during the pandemic.
As France tentatively moves out of confinement, it is also important for Bercy to encourage consumers to support French manufacturing entities. It is apparent during the eight weeks of confinement, households saved tens of billions of euros. In this perspective, positive deconfinement results coupled with the ease in lockdown measures will gradually rehabilitate consumer confidence. Providing economic incentives for low-income earners is also necessary to encourage them to purchase a new car, which will help boost the sales growth of car manufacturers.
Recovery also requires the collective support of EU member states. Paris and Berlin are seeking to push forward a 500 billion eurosrecovery fund, in which the European Commission will borrow on the financial markets in order to disperse the recovery funds through grants to European economies hit hardest by the pandemic.Its repayment would be the financial responsibility of the entire block.
Yet the naysayer countries Austria, Netherlands, Denmark and Sweden, have instantly rejected the idea of greater fiscal integration. The four's main concernis the plan of Paris and Berlin to propose grants instead of loans. The challenge for Macron and Merkel is to convey to their European partners that this mechanism is important for Europe to recover less painfully from the pandemic and to shield off anti-European and populist sentiment, especially in the block's southern countries.
For Bercy, the European solidarity fund will provide much-needed respite for French public finances, which have been significantly strained by the chômage partiel provision, which amountsto26 billion euros.
All in all, while the COVID-19 pandemic poses major challenges for the French economy, support of the French government and European collective action, combined with an overhaul of corporate strategy, will enable Europe's second largest economy to recover from the crisis more rapidly.
Stimulating the economy sustainably after coronavirus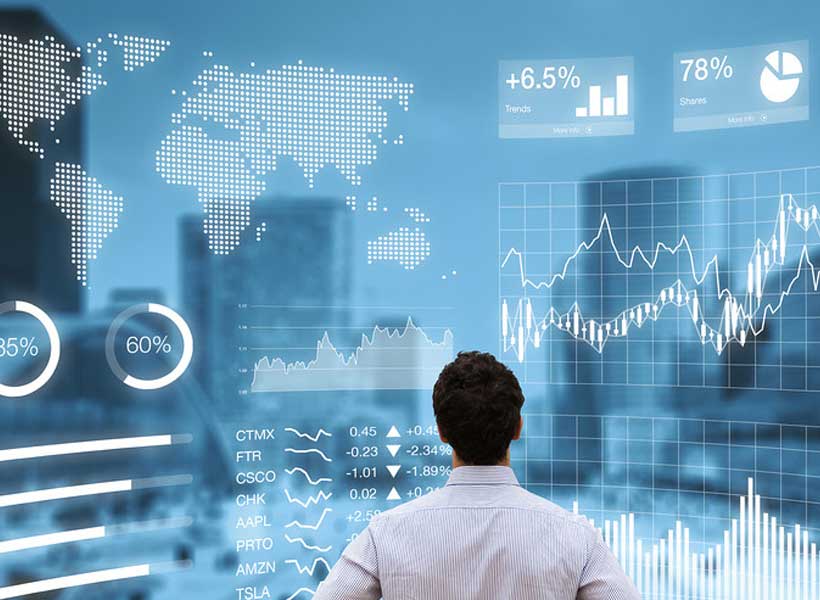 Authors: Yao Zhe and Wu Yixiu*
As the Covid-19 outbreak stabilises in China, the central government is starting to talk about protecting the economy as well as mitigating the virus.

On 3 February, the politburo standing committee called for China to "tackle the epidemic with one hand, and develop the economy with the other", and continue working "to realise the year's economic and social goals". It reiterated this approach on 12 February.

This year marks the end of the 13th Five Year Plan, which includes the goal of creating a "moderately prosperous society". Over the plan period (2016-20), national GDP and average incomes were meant to double compared to 2010. For that to happen, GDP would need to grow around 6% this year. There is no doubt the government will produce a stimulus package to help. But a programme focused on infrastructure such as railways and roads will hamper the country's transition to a sustainable economy.

Heavy industry on the mend

Covid-19 led to the extension of the Chinese New Year holidays to almost a month, which affected all parts of the economy. For heavy industry, the biggest uncertainty was demand. Downstream manufacturers and property developers have been slow to get back to work and the economy in general is sluggish. With demand not yet recovered, output of the raw materials produced by heavy industry, such as steel and aluminium, has fallen, though not precipitously. Steel mill utilisation rates remain at a normal level of about 70%, with no major reduction in output. First quarter steel output is expected to be down about 3%.

The return to work has picked up since 10 February. Coal consumption at six major power plants has increased slowly but steadily, indicating industry is getting back on track. Work on key infrastructure projects such as roads and bridges resumed on 15 February, with considerable fanfare. Experts answering questions online for the Ministry of Ecology and Environment said that despite widespread stoppages in construction, services and labour-intensive manufacturing, the heavy industries that supply these sectors continued to operate through the Chinese New Year and beyond. It's not economical, for example, to stop furnaces in a steel factory for a week or two, so these continued to burn while producing less steel.

The analyst Lauri Myllyvirta pointed out that China has excess heavy industrial capacity and the sector will be able to ramp up to meet any increased demand, with industrial output and power consumption soon recovering. Experts have said the epidemic will mean a significant but short-term drop in energy consumption by heavy industry in the first quarter of the year, until the epidemic is brought under control.

Signs of an infrastructure-focused stimulus

Covid-19 is a new challenge for a Chinese economy already facing a slowdown. The government's usual response to economic pressure is to use public spending to promote investment, particularly in infrastructure, and there are signs this will again be the case.

Tens of trillions of yuan of investment is planned in major projects across China this year, according to figures in the Economic Information Daily. The latest figures indicate that among the batch of special-purpose bonds (SPBs) issued by local governments earlier in the year, about 67% are to the infrastructure sector. SPBs are designed to help local governments inject funds into specific projects, such as irrigation and toll roads, to help boost their economies. Since January, local governments have issued about 950 billion yuan (US$136 billion) of SPBs, accounting for about 73.6% of the front-loaded SPB quota for this year.

Transport and energy infrastructure – including gas pipelines, oil refineries and nuclear power plants – are well represented in the project lists that some provinces have published. For example, Jiangsu province plans to invest 220 billion yuan (US$30 billion) in infrastructure out of the 540 billion yuan that is going into 240 major projects. Of the 233 major projects listed by Shandong province, 25 are road or rail construction and 16 are building projects. Meanwhile, Yunnan province announced an infrastructure construction plan at a recent press conference on Covid-19, including 100 billion yuan for high-speed rail.

Economic analysts expect to see infrastructure investment in China climb by as much as 8% to 9% this year.

Lauri Myllyvirta has calculated that the extended holiday cut China's carbon emissions in the first two weeks of the lunar new year by a quarter year-on-year. These climate savings may be offset by a government stimulus package favouring infrastructure projects. According to Zhang Shuwei, director of the Draworld Environment Research Center: "If the government eases monetary policy and boosts infrastructure construction, we may see a nationwide increase in the energy intensity of the economy. It's likely that energy consumption will not be affected, or will even jump quite a bit."

If an economic stimulus is unavoidable, it should at least be targeted and not run contrary to China's efforts to improve the structure of the economy. The service sector, which has been rocked by Covid-19, accounts for 54% of China's GDP and provides huge numbers of jobs. Support tailored to it will be crucial for rebuilding resilience and confidence, and is in line with China's economic transition.

Sustainable stimulus?

Chinese economists often debate how best to direct public finances in order to stimulate the economy. The coronavirus has brought something new to that discussion, by highlighting that public services like hospitals and schools suffer from a lack of resources and capacity to respond to emergencies.

Former mayor of Chongqing, Huang Qifan, wrote that government spending has long favoured transportation and construction, while overlooking public facilities and services. Huang believes spending on the latter would be a more effective way to boost GDP while also meeting public needs. He thinks government spending should incentivise consumption of public goods and services "to promote sustainable and high-quality economic growth."
Heilongjiang and Jiangsu provinces are adding public health and other "catch-up" projects to their list of major projects, with funding support for those chosen. Nationally, the decision on whether to make improving the public health and emergency response systems a key target for government investment will be a test for policymakers.

Covid-19 is believed to have spread to humans via wild animal consumption. The public is now more aware of the importance to health of living in better harmony with the natural world. What is less recognised is that as well as bringing us disease, the overexploitation of nature also brings systemic risks that could cause disastrous "black swan" events. Four of the five major risks listed in the World Economic Forum's 2020 Global Risks Report are environmental: climate change, biodiversity loss, extreme weather and the water crisis. As these risks interact rather than stand alone, they could cause a chain reaction.

If we are to increase our resilience, we need to fully understand these risks and ensure the facilities and mechanisms to respond are in place to prevent incidents escalating catastrophically. Environmental risks, like public health risks, need major investment to guard against. There are two aspects to this investment: one is spending on restoring our damaged environment and minimising further damage; the second is investment in environmentally-friendly technologies and industries that can change our mode of economic growth – to increase the "compatibility" of our society and economy with the environment.

How will we restore the economy once the epidemic has passed? If we direct government spending to high-carbon infrastructure construction and heavy industry, as usual, we will place ourselves at huge climate risk. This kind of investment is clearly not sustainable.

According to Zhang Shuwei: "The key is what we see when we look back at the lessons of the epidemic. Will we focus solely on the joy of victory, or acquire an awe at how nature, society and ourselves rely on each other? Our answer will lead us down different paths."
From our partner chinadialogue
*Wu Yixiu is team leader of chinadialogue's Strategic Climate Communication Initiatives. Before joining the team she was campaign manager with Greenpeace East Asia responsible for international policies. She also worked as a reporter at the English Service of China Radio International. Yixiu holds a B.A. in History in Fudan University and a master's degree in Journalism from University of Westminster, London.