Information as an offensive tool of economic warfare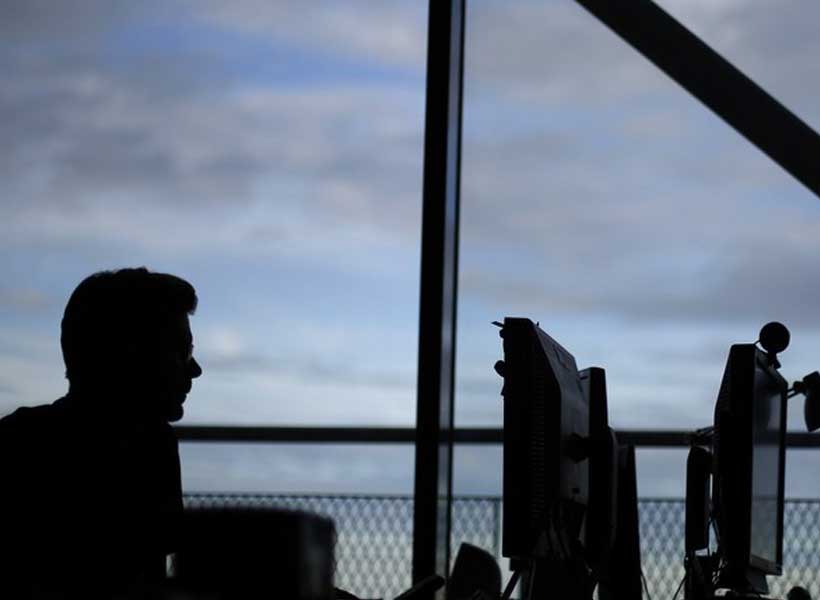 In his "Warfare and counter-warfare of economic information" initially published by Revue Echanges in 1994, P.J. Gustave wrote about the information warfare, or info-war, maintaining that at this stage it is more important to find solutions not to lose the economic war, rather than discussing whether or not to engage in it. Increasing competition and geostrategic balance contribute to develop the offensive use of economic practices. On the one hand the most competitive economic powers managed to use information as a strategic tool; on the other hand, economic warfare intelligence operations replaced the Cold War methods and accompanied the transition from geopolitics to geo-economics.
In this new warfare framework, the role of information is twofold. Firstly, it is a fundamental resource for the enterprise, as it allows access to all kinds of goods and services; secondly, information is the main tool for economic warfare, since it works both as offensive and defensive weapon at the same time. The radicalization of economic competition triggers a radicalization of information, disinformation and counter-information mechanisms, in which the importance of intelligence techniques is growing significantly.
Disinformation is one of the most ancient combat techniques and dates back to primitive times, when it was used for hunting. It was particularly for primitive men to make their opponent fall right into the trap without risking self-exposure. There is a trace of the use of disinformation tools even in Chinese warfare writings (2000 B.C.) and in the Bible. In contrast to what is commonly believed, these techniques were not born in the former Soviet Bloc. At the beginning of 20th century, disinformation was already used even by the British to gain advantages on the battle field and to perform important financial hits. At the present moment, there are a number of different forms of deception techniques. Technological disinformation, for example, provides wrong information on plausible projects – that are consistent with a global strategy – through filing unusable patents.
Disinformation can be extremely helpful to protect the secrecy of sensitive information while playing with space and time. Since the rising of physical barriers is a clear indicator of the presence of hidden sensitive material, more and more enterprises are adopting a different approach that consists in giving contradictory signals. This practice allows shadowing the company's strategy while presenting a false but clear and transparent image to the opponent; this increases security since it consists in the combination of defense-offense techniques. Nonetheless, every company is vulnerable to information attacks that are difficult to neutralize, especially when the victims are not familiar with the offensive methods used and with the necessary countermeasures. Information attacks are even more dangerous when conducted while trade negotiations are taking place.
This disinformation technique is usually adopted in "grey" or "black" operations, whose destructive potential is enhanced only through the mass media diffusion. It basically consists in provoking an event or a harmful accident for the targeted company and spread the news on media outlets. This actually causes more damages than the accident itself. Besides, since there are no geographical boundaries containing the spreading of the news, these attacks can very rapidly achieve a catastrophic scale. Their main characteristic is the invisibility of the attacker and the extraordinary cost-effectiveness.
Most times, disinformation consists in a wanton and purely informative attack aimed at distorting or destroying the competitors' image: while the news is based on real facts, the consequences are always misrepresented and usually transmitted through media outlets that amplify it. The case of the traces of benzene found in French company Perrier's bottles of gas water is an interesting example of how a leak in the information security can turn into significant losses for a healthy firm and how an effective communication system can partially neutralize the attack. This episode originated from a human error in sanitary procedures in the Vergèze factory, where the late replacement of the filters caused an increase in the benzene level in the bottles of water to be shipped to the United States. Although this error could have been easily corrected through filter substitution, the presence of a competitor 'agent' in the factory increased the echo of what happened.
At the end of 1989 Perrier was a healthy company, whose financial stability was severely threatened by this attack. After the competitor 'agent' had informed the United States about the presence of benzene in the bottles of water, the Food and Drug Administration conducted further analyses that confirmed the suspect. In the following days, Perrier was obliged to withdraw thousands of crates of water from the U.S. and Japanese markets and eventually suspend the sales in many other countries with significant incurring losses. Nevertheless, Perrier managed to quickly react to the attack using information tools. Gustave Leven, Perrier's CeO, adopted a successful counter-information strategy and admitted the human error had taken place. Despite the tests conducted on the sources of water came out clean, Leven announced the worldwide withdrawal of all Perrier bottles and that Perrier took public responsibility of the cost of 160 million bottles. Within a couple of days, the rating of Perrier stocks rose again and all other attacks from Perrier's competitor were neutralized.
This example shows the power of information attacks and its implementation through the rapidity of the circulation of information and event orchestration. The attack on Perrier costed the company several hundred million Francs and was more effective than a financial speculative attack. This gives room for reflection about the need of protecting information and about the power of counter-information. As scholars like Marc Ehlias and Laurent Nodinot remarked, counter-information is a subversive concept that Renato Curcio and Toni Negri invented in Italy at the beginning of the '70s. At that time, the leaders of terrorist organization Brigate Rosse and political movement Autonomia Operaia were trying to find common ground on how to "break the siege of the bourgeois press". They decided to establish a new magazine called Counter-Information, whose editorial mission was providing fact-checking on the 'biased information published on the bourgeois press' through fairly "offensive" articles and investigations.
The subversive balance of Counter-Information is based on the following points: search for information for strategic and tactic goals; systematic attack on the opponent's contradictions; operative continuity between those who collect the information and those who exploit it; supporting the information through field work; providing evidence for the facts presented; spotting the audience niches that could spontaneously spread and amplify the information. In contrast to manipulative operations, this case is about exploiting the open-access information that has not been adjusted to a given purpose. There are very few companies that have proven able to push the potential of information beyond the commercial and financial purposes.
While Perrier carried out a defensive counter-information, the advertising campaign launched in the spring 1993 by the Union of French Textile Industries (UIT) can be considered as an innovative use of information for offensive purposes. This focus of this campaign was the employment and the slogans used were supported by sensational facts able to engage public opinion; the overall aims were Brussels and the Blair- House pre-agreement. Famous and opinion-leading businessmen contributed to this campaign by delivering harsh speeches on this subject. The subtlety consisted in using French people as testimonials opposing the EU negotiators without attacking the French government, which was the real target of the campaign, given its role in conducting trade negotiations.
The success of the UIT campaign (encouraging the dialogue with Brussels, Longuet's favorable reaction, reconsideration of the EU positions, and relative success of Marrakech Agreement) was due to the use of the propaganda techniques mentioned above with regard to the Counter-Information subversive approach. In particular, the UIT campaign focused on the main contradictory aspect of the issue concerning the European textile industry: 11 out of 12 representatives opposed the proposal of the EU Commission that was supposed to represent their interests. Counter-information is therefore an indirect strategy that aims at using misinformed and manipulated public opinion to surround the target and influence opinion leaders. In order to launch the information at the right time and place, it is necessary to have a perfect understanding of the media and opinion leaders. In practice, counter-information uses the same channels of disinformation. However, as far as its defensive aspect is concerned, it needs a permanent intelligence of the above-mentioned system in order to be reactive and effective.
The idea of using information in economic competition as a disinformation or counter-information weapon shows that the info-war has now become a real issue that needs to be tackled. Sustainable solutions should consist in observing practices through non-ideological lenses and through integrating knowledge that do not strictly relate to the economic field.  In particular, since offensive and defensive economic competition techniques are increasingly looking at military methods, it is necessary to combine economic and military knowledge in a legal framework. While some countries have a traditional approach to economic intelligence that allows a natural integration, some others do not. These latter can no longer postpone a broad reflection on the role of information in the economic warfare, since it is ultimately based on information and knowledge.
Half a Decade On – Reflecting on Russia's Unsung Successes
In 2016, as the incoming World Bank lead economist for Russia, I started writing about Russian economic issues. It is now time to bid goodbye. As a professional analyst of the Russian economy over the last 5 years, I can summarize my experience in one sentence: things in Russia are never as bad as they seem, but they are never as good as they can be, either.
Just in the last 6 years, Russia has managed to attain remarkable macro-stability. Inflation, which was in double digits, is in now in manageable territory. The country is less reliant on oil and gas today than 5 years back. These are no small achievements. On the other hand, as I – and many others have written – sagging potential growth holds progress back. But these issues are well-known. In this final column, I would like to recognize three lesser-known Russian developmental successes that often fly under the radar screen.
First is Russia's increase in life expectancy – from 65.3 years in 2000 to 72.7 years in 2018. This has been mostly due to a drop in the number of deaths caused by non-communicable diseases (i.e. diseases that are not infectious or contagious such as heart attacks and stroke) and external causes (such as road accidents and homicides). Mortality rates for both adults and particularly children have also been decreasing since the 2000s. Even more recently, infant mortality decreased by 36 percent from 2011 to 2017 and maternal mortality decreased by 49 percent in the same period. While the pandemic engulfs us all, it is worth taking a longer-term perspective to recognize legitimate improvements in Russia's life expectancy.
Second is Russia's progress in financial literacy. Russia is no stranger to financial crises. While governments anywhere and everywhere have the primary responsibility in preventing and managing them, an important factor that is only being recognized is the need for individuals to become more informed about making financial decisions.
As an early adopter, Russia has recognized the benefits of financial literacy, and made remarkable strides in increasing literacy across both adult populations and school children. This is thanks to both top-down efforts by the Ministry of Finance and Central Bank of Russia, and bottom-up ones, which have included tapping into schools, libraries, and other community platforms to reach a large and diverse segment of the population. Indeed, Russia was ranked the first among 132 countries in the Child & Youth Finance International Global Inclusion Awards in 2016. It also ranks in the top 10 of G-20 countries for financial literacy.
Third is Russia's progress in improving its tax administration. The history of taxes in Russia hark back to medieval times, with Prince Oleg imposing the first known "tribute" on dependent tribes. Catherine the Great is known to have said "Taxes for a government are same as sails for a boat. They serve to bring her faster into a harbor without flipping over by their burden".
Building on lessons learnt over centuries, Russia today is at the global forefront of tapping technology and real-time source data and has managed to shift from a culture of tax evasion to tax compliance. Tax non-compliance, notably in value-added taxes, for instance, has shrunk from double digits a few years ago to less than 1 percent today, with minimal human involvement. Russia's success in modernization of its tax services is not as well known as it ought to be, but global interest is slowly but steadily growing.
Surely, these achievements are not the end of the road. When it comes to life expectancy, male life expectancy is behind female life expectancy by almost 10 years, and this gap needs to be shrunk. Financial literacy, consumer protection, and safeguards for privacy and data protection need to keep pace as cryptocurrencies and digital fraud become more commonplace. And gains in tax administration may be washed out without complementary tax policies. Yet, these unsung successes deserve more recognition, both within and outside Russia.
One of the more unusual analysis the World Bank undertook was to figure out how wealthy is Russia. We found that Russia's wealth lies not in its abundant natural resources (as important as they are), or its physical infrastructure (as mighty as some of it may be). Rather, Russia's wealth derives from the ingenuity and creativity of its people. Indeed, almost half of all Russia's wealth derives from its human capital — the cumulative experience, knowledge, and skills of Russians. Only then is it followed by physical capital (about a third), and natural capital (about a fifth). Anecdotally too, I can reaffirm that to be the case. In my interactions with students in various universities and high schools, I have witnessed their keen engagement, their sharp and pointed questions, their sense of humor, and above all, a passion to improve their country. I am indeed privileged to have played a small role in this journey.
PS: There is one other area I would like to draw your attention to, and that is climate change. While the politics are what they are, the science and economics are undeniable. In Russia, in addition to federal initiatives, it is encouraging to see positive signs emerging from within Russian regions, such as Sakhalin and Murmansk, which are vying to become carbon-free zones. As I had written earlier, the one mistake not to make about Russia is to treat it as a single unit of analysis. Doing so would be like being unaware that a Matryoshka doll is not empty! Indeed, Russian regions may be at the forefront of addressing climate change and we might be in for a (pleasant) surprise – this space is therefore worth keeping on an eye on.
First appeared in the Russian language on Kommersant.ru via World Bank
The Politico-Economic Crisis of Lebanon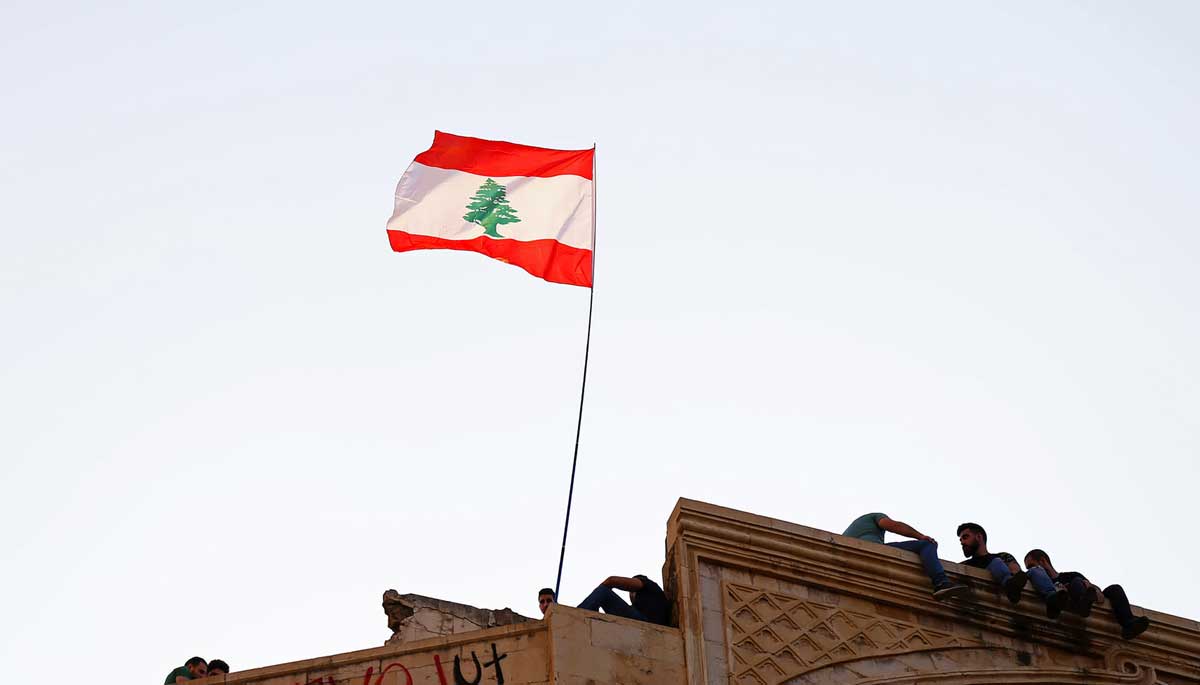 Dubbed as a failed state. The Middle Eastern country, also known as the 'Lebanese Republic', is already leading towards a humanitarian crisis. The country is witnessing the worst financial crisis since the 1975-90 civil war. The financial catastrophe has done most of the damage as the country currently stands as one of the top 10 worst economic disasters witnessed over the past 150 years. If the economists are put true to their word, it means that Lebanon rates as the most dismal economic crash since the 19th century. As the state of Lebanon undergoes a significant political shift since last year, the social and economic fissures are subsequently broadening. A fragile democracy (for namesake) and a constant disequilibrium in the parliamentary stratosphere, have led to an economic depression that is rapidly expanding as the country fails to adopt a unified political stance and adhere to corrective measures to hold the toppling economy from a collapse.
More than half of the Lebanese population has slumped below the poverty line as escalating inflation continues to reel the populace. The main cause underpinning such brutal inflation is the hyper-devaluation of the Lebanese pound. The currency was originally pegged at a fixed rate of 1500 Lebanese pounds to the US dollar. However, over the past three decades, the economic crunch has crippled the economic nucleus of Lebanon. According to World Bank estimates, the Lebanese pound has devalued by 95% and currently trades at 22000 Lebanese pounds to the US dollar in the black market – roughly 15 times above the official rate. The resultant inflation has driven the government to push the prices to unfathomable levels – even pushing necessities beyond the reach of an average citizen. The fact could be witnessed by the rapid increase in the price of bread – which was hiked by another 5% last month to value at 4000 Lebanese pounds per loaf.
The dire social crisis could be gauged by the fact that an average Lebanese family requires a spending worth five times the minimum wage mandated by the government just to afford basic food requirements. Most of the families can't suffice to consume utilities such as medicine, gas, or electricity. Astounding research revealed that even hospitals dealing with the Covid outbreak are not afforded gas and electricity which has led to a hike in petroleum consumption due to heavy usage of generators. The resulting shortage of petroleum has driven rage across the country as businesses fail to thrive while multiple wings of the airports are rendered powerless. The recent World Bank report signified that the food prices have inflated by roughly 700% over the past two years – a swell of 50% in just under a month. The regional countries have shown concern as Lebanon is heading towards a health crisis with a strengthening Delta variant in the Middle East and no room for recovery.
The main cause of such a debilitating situation is primarily the rampant corruption in the echelons of the government followed by the instability that ensued last year. Following the catastrophic blast in Beirut's port that claimed an estimated 200 lives, the government resigned in the aftermath of virulent protests across Lebanon. The political vacuum, however, further pushed the state into despair. The caretaker government, led by the former Prime Minister, Saad Hariri, failed to consolidate a government as ideological differences between the President and the Prime Minister continued to displace the essential debates of the country. The contention between President Michel Aon, a stout supporter of the Shite militant group Hezbollah, and Prime Minister Saad al-Hariri, a Sunni Centrist, caused the efforts to falter as the country continued to plunge into crisis without an elected government to handle the office.
Hariri drove the narrative that due to President's strong ties with the Hezbollah, which is arguably supported by Iran, Lebanon has suffered a shuffle of power to entrust financial support to the militant group. The narrative caused institutions like IMF and the World Bank to hesitate in injecting desperately needed social stimulus into the country despite continual warnings of an impending humanitarian crisis by France and the United States. A political vacuum coupled with the destruction caused last year along with the prudence of global financial institutions to pivot the country have ultimately resulted in the chaos that describes the landscape of Lebanon today.
However, Hariri resigned last month after failing to form a government even after nine months. The resulting political thaw helped President Aon to appoint Najib Mikati, a lucrative businessman, and former prime minister, as an interim Prime Minister entrusted to form a mandated government in Lebanon.
With a renewed Cabinet support, something that Hariri rarely enjoyed, Mikati is expected to assuage the concerns of the IMF and support economic reforms with the help of states like France. The Paris conference, scheduled on 4th August, is now the focal point as Mikati plans to convince the French diplomats regarding his schemes to pull Lebanon out of the puddle. Prime Minister Mikati recently reflected on his aspirations: "I come from the world of business and finance and I will have a say in all finance-related decisions". He further stated: "I don't have a magic wand and can't perform miracles … but I have studied the situation for a while and have international guarantees". It is clear that Mikati envisages repairing the economy which is already long overdue.
Under the French plan aiding Mikati's regime, he would need to enforce significant political reforms to gain international aid. The diplomats, however, envision a far graver reality. It is touted that the IMF would likely focus on two facets before granting any leverage to the Mikati-regime: political-social reforms and progress towards parliamentary elections. However, with grueling Covid cases springing into action, the road to recovery would probably be highly tensile.
While Mikati doesn't stem from any particular political bloc unlike his failed predecessors, he was elected primarily by the backing of Hezbollah. A question emerges: would Mikati be able to navigate through the interests of an organization subjected as a terrorist fraction by most of the Western world. An organization that arguably serves as the primary reason why Lebanon stands as one of the highly indebted countries in the world. An organization that could be the decisive factor of whether financial support flows to Lebanon or sanctions cripple the economy further similar to Iran. The question stands: would Mikati refuse the dictation of Hezbollah and what would be the consequences. The situation is highly complex and time is running out. If Mikati fails, much like his predecessors, then not only Lebanon but the proximate region would feel the tremors of a 'Social Explosion'.
Bangladesh-Myanmar Economic Ties: Addressing the Next Generation Challenges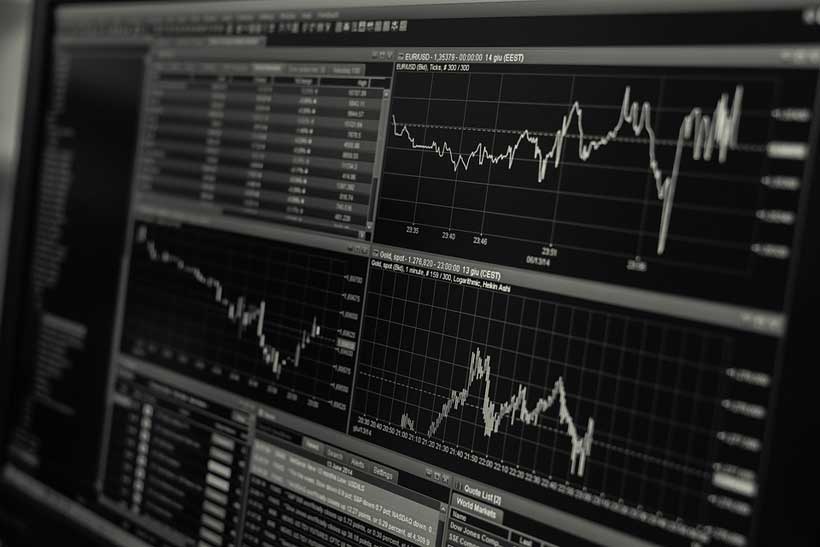 Bangladesh-Myanmar relations have developed through phases of cooperation and conflict. Conflict in this case is not meant in the sense of confrontation, but only in the sense of conflict of interests and resultant diplomatic face-offs. Myanmar is the only other neighbor that Bangladesh has on its border besides India. It is the potential gateway for an alternative land route opening towards China and South-East Asia other than the sea. Historically, these two countries have geographic and cultural linkages. These two bordering countries, located in separate geopolitical regions, have huge possibilities in developing their bilateral economic relations. At the initial phase of their statehood, both countries undertook numerous constructive initiatives to improve their relations. Nevertheless, different bilateral disputes and challenges troubled entire range of cooperation. Subsequent to these challenges, Bangladesh and Myanmar have started negotiation process on key dubious issues. The economic rationales over political tensions in Bangladesh-Myanmar relations prevail with new prospects and opportunities.
Bangladesh-Myanmar relations officially began from 13 January 1972, the date on which Myanmar, as the sixth state, recognized Bangladesh as a sovereign nation. They signed several agreements on trade and business such as general trade agreement in 1973. The two countries later initiated formal trade relations on 05 September 1995. To increase demand for Bangladeshi products in Myanmar, Bangladesh opened trade exhibitions from 1995 to 1996 in Yangon, former capital of Myanmar. However, that pleasant bilateral economic relations did not last for long, rather was soon interrupted mainly by Myanmar's long term authoritarian rule and isolationist economic policy. In the twenty-first century, Bangladesh-Myanmar relations are expected to move towards greater economic cooperation facilitated by two significant factors. First, the victory of Myanmar's pro-democratic leader, Aung San Suu Kyi, in 2011 has considerably brought new dimensions in the relations. Although this relation is now at stake since the state power has been taken over by military. Second, the peaceful settlement of Bangladesh-Myanmar maritime dispute in 2012 added new dimension in their economic relations.
Bangladesh and Myanmar don't share a substantial volume of trade and neither is in the list of largest trading partners. Bangladesh's total export and import with Myanmar is trifling compared to the total export and import and so do Myanmar's. But gradually the trades between the countries are increasing and the trend is for the last 5 to 6 year is upward especially for Bangladesh; although Bangladesh is facing a negative trend in Balance of Payment. In 2018-2019 fiscal year, Bangladesh's total export to Myanmar was $25.11 million which is more than double from that of the export in 2011-12. Bangladesh imported $90.91 million worth goods and services from Myanmar resulting in $65 Million deficit in Balance of Payment in 2018-2019 fiscal year. For the last six or seven years, Bangladesh's Balance of Payment was continuously in deficit in case of trade with Myanmar. The outbreak of COVID-19, closure of border for eight months and recent coup in Myanmar have a negative impact on the trade between the countries.
Bangladesh mainly imports livestock, vegetable products including onion, prepared foodstuffs, beverages, tobacco, plastics, raw hides and skin, leather, wood and articles of woods, footwear, textiles and artificial human hair from Myanmar. Recently, due to India's ban on cattle export, Myanmar has emerged as a new exporter of live animals to Bangladesh especially during the Eid ul-Adha with a cheaper rate than India. On the hand, Bangladesh exports frozen foods, chemicals, leather, agro-products, jute products, knitwear, fish, timber and woven garments to Myanmar.
Unresolved Rohingya crisis, Myanmar's highly unpredictable political landscape, lack of bilateral connectivity, shadow economy created from illegal activities, distrust created due to different insurgent groups, maritime boundary dispute, illegal drugs and arms smuggling in border areas, skeptic mindset of the people in both fronts and alleged cross border movement of insurgents are acting as stumbling block in bolstering economic relations between Bangladesh and Myanmar.
Bangladesh-Myanmar relations are yet to blossom in full swing. The agreement signed by Sheikh Hasina in 2011 to establish a Joint Commission for Bilateral Cooperation is definitely a proactive step for enhancing trade. People to people contact can be increased for building mutual confidence and trust. Frequent visit by business, civil society, military and civil administration delegates may be organized for better understanding and communication. Both countries may explore economic potential and address common interest for enhancing economic co-operation. In order to augment trade, both countries may ease visa restrictions, deregulate currency restrictions and establish smooth channel of financial transactions. Coastal shipping (especially cargo vessels between Chittagong and Sittwe), air and road connectivity may be developed to inflate trade and tourism. Bangladesh and Myanmar may establish "Point of Contact" to facilitate first-hand information exchange for greater openness. Initiative may be taken to sign Preferential Trade Agreement (PTA) within the ambit of which potential export items from both countries would be allowed to enter duty free. In recent year, Bangladesh was badly affected by many unilateral decisions of India such as onion crisis. Myanmar can serve as an alternative import source of crops and animals for Bangladesh to lessen dependence upon India.
Myanmar's currency is highly devaluated for a long time due to its political turmoil and sanctions by the west. Myanmar can strengthen its currency value by escalating trade volume with Bangladesh. These two countries can fortify their local economy in boarder areas by establishing border haats. Cooperation between these two countries on "Blue Economy" may be source of strategic advantages mainly by exporting marine goods and service. Last but not the least, the peaceful settlement of maritime boundary disputes between Bangladesh and Myanmar in 2012 may be capitalized to add new dimension in their bilateral economic relations. Both nations can expand trade and investment by utilizing the Memorandum of Understanding on the establishment of a Joint Business Council (JBC) between the Republic of the Union of Myanmar Federation of Chambers of Commerce and Industry (UMFCCI) and the Federation of Bangladesh Chambers of Commerce and Industry (FBCCI).
With the start of a new phase in Bangladesh-Myanmar relations, which has put the bilateral relations on an upswing, it is only natural that both sides should try to give a boost to bilateral trade. Bilateral trade is not challenge free but the issue is far easier to resolve than others. At the same time, closer economic ties could also help in resolving other bilateral disputes. For Myanmar, as it is facing currency devaluation and losing market, increased trade volume will make their economy vibrant. For Bangladesh, it is a good opportunity to use the momentum to minimize trade deficits and reduce dependency on any specific country.