Information as an offensive tool of economic warfare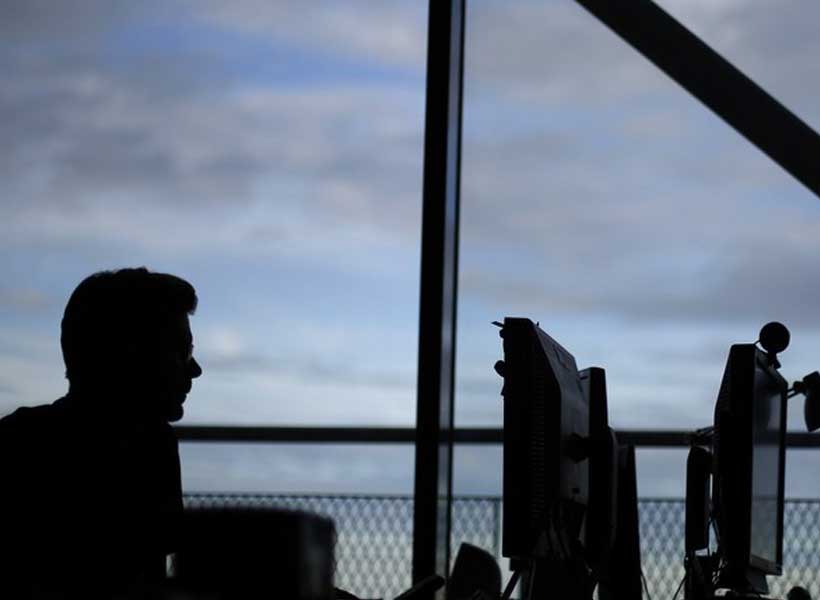 In his "Warfare and counter-warfare of economic information" initially published by Revue Echanges in 1994, P.J. Gustave wrote about the information warfare, or info-war, maintaining that at this stage it is more important to find solutions not to lose the economic war, rather than discussing whether or not to engage in it. Increasing competition and geostrategic balance contribute to develop the offensive use of economic practices. On the one hand the most competitive economic powers managed to use information as a strategic tool; on the other hand, economic warfare intelligence operations replaced the Cold War methods and accompanied the transition from geopolitics to geo-economics.
In this new warfare framework, the role of information is twofold. Firstly, it is a fundamental resource for the enterprise, as it allows access to all kinds of goods and services; secondly, information is the main tool for economic warfare, since it works both as offensive and defensive weapon at the same time. The radicalization of economic competition triggers a radicalization of information, disinformation and counter-information mechanisms, in which the importance of intelligence techniques is growing significantly.
Disinformation is one of the most ancient combat techniques and dates back to primitive times, when it was used for hunting. It was particularly for primitive men to make their opponent fall right into the trap without risking self-exposure. There is a trace of the use of disinformation tools even in Chinese warfare writings (2000 B.C.) and in the Bible. In contrast to what is commonly believed, these techniques were not born in the former Soviet Bloc. At the beginning of 20th century, disinformation was already used even by the British to gain advantages on the battle field and to perform important financial hits. At the present moment, there are a number of different forms of deception techniques. Technological disinformation, for example, provides wrong information on plausible projects – that are consistent with a global strategy – through filing unusable patents.
Disinformation can be extremely helpful to protect the secrecy of sensitive information while playing with space and time. Since the rising of physical barriers is a clear indicator of the presence of hidden sensitive material, more and more enterprises are adopting a different approach that consists in giving contradictory signals. This practice allows shadowing the company's strategy while presenting a false but clear and transparent image to the opponent; this increases security since it consists in the combination of defense-offense techniques. Nonetheless, every company is vulnerable to information attacks that are difficult to neutralize, especially when the victims are not familiar with the offensive methods used and with the necessary countermeasures. Information attacks are even more dangerous when conducted while trade negotiations are taking place.
This disinformation technique is usually adopted in "grey" or "black" operations, whose destructive potential is enhanced only through the mass media diffusion. It basically consists in provoking an event or a harmful accident for the targeted company and spread the news on media outlets. This actually causes more damages than the accident itself. Besides, since there are no geographical boundaries containing the spreading of the news, these attacks can very rapidly achieve a catastrophic scale. Their main characteristic is the invisibility of the attacker and the extraordinary cost-effectiveness.
Most times, disinformation consists in a wanton and purely informative attack aimed at distorting or destroying the competitors' image: while the news is based on real facts, the consequences are always misrepresented and usually transmitted through media outlets that amplify it. The case of the traces of benzene found in French company Perrier's bottles of gas water is an interesting example of how a leak in the information security can turn into significant losses for a healthy firm and how an effective communication system can partially neutralize the attack. This episode originated from a human error in sanitary procedures in the Vergèze factory, where the late replacement of the filters caused an increase in the benzene level in the bottles of water to be shipped to the United States. Although this error could have been easily corrected through filter substitution, the presence of a competitor 'agent' in the factory increased the echo of what happened.
At the end of 1989 Perrier was a healthy company, whose financial stability was severely threatened by this attack. After the competitor 'agent' had informed the United States about the presence of benzene in the bottles of water, the Food and Drug Administration conducted further analyses that confirmed the suspect. In the following days, Perrier was obliged to withdraw thousands of crates of water from the U.S. and Japanese markets and eventually suspend the sales in many other countries with significant incurring losses. Nevertheless, Perrier managed to quickly react to the attack using information tools. Gustave Leven, Perrier's CeO, adopted a successful counter-information strategy and admitted the human error had taken place. Despite the tests conducted on the sources of water came out clean, Leven announced the worldwide withdrawal of all Perrier bottles and that Perrier took public responsibility of the cost of 160 million bottles. Within a couple of days, the rating of Perrier stocks rose again and all other attacks from Perrier's competitor were neutralized.
This example shows the power of information attacks and its implementation through the rapidity of the circulation of information and event orchestration. The attack on Perrier costed the company several hundred million Francs and was more effective than a financial speculative attack. This gives room for reflection about the need of protecting information and about the power of counter-information. As scholars like Marc Ehlias and Laurent Nodinot remarked, counter-information is a subversive concept that Renato Curcio and Toni Negri invented in Italy at the beginning of the '70s. At that time, the leaders of terrorist organization Brigate Rosse and political movement Autonomia Operaia were trying to find common ground on how to "break the siege of the bourgeois press". They decided to establish a new magazine called Counter-Information, whose editorial mission was providing fact-checking on the 'biased information published on the bourgeois press' through fairly "offensive" articles and investigations.
The subversive balance of Counter-Information is based on the following points: search for information for strategic and tactic goals; systematic attack on the opponent's contradictions; operative continuity between those who collect the information and those who exploit it; supporting the information through field work; providing evidence for the facts presented; spotting the audience niches that could spontaneously spread and amplify the information. In contrast to manipulative operations, this case is about exploiting the open-access information that has not been adjusted to a given purpose. There are very few companies that have proven able to push the potential of information beyond the commercial and financial purposes.
While Perrier carried out a defensive counter-information, the advertising campaign launched in the spring 1993 by the Union of French Textile Industries (UIT) can be considered as an innovative use of information for offensive purposes. This focus of this campaign was the employment and the slogans used were supported by sensational facts able to engage public opinion; the overall aims were Brussels and the Blair- House pre-agreement. Famous and opinion-leading businessmen contributed to this campaign by delivering harsh speeches on this subject. The subtlety consisted in using French people as testimonials opposing the EU negotiators without attacking the French government, which was the real target of the campaign, given its role in conducting trade negotiations.
The success of the UIT campaign (encouraging the dialogue with Brussels, Longuet's favorable reaction, reconsideration of the EU positions, and relative success of Marrakech Agreement) was due to the use of the propaganda techniques mentioned above with regard to the Counter-Information subversive approach. In particular, the UIT campaign focused on the main contradictory aspect of the issue concerning the European textile industry: 11 out of 12 representatives opposed the proposal of the EU Commission that was supposed to represent their interests. Counter-information is therefore an indirect strategy that aims at using misinformed and manipulated public opinion to surround the target and influence opinion leaders. In order to launch the information at the right time and place, it is necessary to have a perfect understanding of the media and opinion leaders. In practice, counter-information uses the same channels of disinformation. However, as far as its defensive aspect is concerned, it needs a permanent intelligence of the above-mentioned system in order to be reactive and effective.
The idea of using information in economic competition as a disinformation or counter-information weapon shows that the info-war has now become a real issue that needs to be tackled. Sustainable solutions should consist in observing practices through non-ideological lenses and through integrating knowledge that do not strictly relate to the economic field.  In particular, since offensive and defensive economic competition techniques are increasingly looking at military methods, it is necessary to combine economic and military knowledge in a legal framework. While some countries have a traditional approach to economic intelligence that allows a natural integration, some others do not. These latter can no longer postpone a broad reflection on the role of information in the economic warfare, since it is ultimately based on information and knowledge.
Record high remittances to low- and middle-income countries in 2017
Remittances to low- and middle-income countries rebounded to a record level in 2017 after two consecutive years of decline, says the World Bank's latest Migration and Development Brief.
The Bank estimates that officially recorded remittances to low- and middle-income countries reached $466 billion in 2017, an increase of 8.5 percent over $429 billion in 2016. Global remittances, which include flows to high-income countries, grew 7 percent to $613 billion in 2017, from $573 billion in 2016.
The stronger than expected recovery in remittances is driven by growth in Europe, the Russian Federation, and the United States. The rebound in remittances, when valued in U.S. dollars, was helped by higher oil prices and a strengthening of the euro and ruble.
Remittance inflows improved in all regions and the top remittance recipients were India with $69 billion, followed by China ($64 billion), the Philippines ($33 billion), Mexico ($31 billion), Nigeria ($22 billion), and Egypt ($20 billion).
Remittances are expected to continue to increase in 2018, by 4.1 percent to reach $485 billion. Global remittances are expected to grow 4.6 percent to $642 billion in 2018.
Longer-term risks to growth of remittances include stricter immigration policies in many remittance-source countries. Also, de-risking by banks and increased regulation of money transfer operators, both aimed at reducing financial crime, continue to constrain the growth of formal remittances.
The global average cost of sending $200 was 7.1 percent in the first quarter of 2018, more than twice as high as the Sustainable Development Goal target of 3 percent. Sub-Saharan Africa remains the most expensive place to send money to, where the average cost is 9.4 percent. Major barriers to reducing remittance costs are de-risking by banks and exclusive partnerships between national post office systems and money transfer operators. These factors constrain the introduction of more efficient technologies—such as internet and smartphone apps and the use of cryptocurrency and blockchain—in remittance services.
"While remittances are growing, countries, institutions, and development agencies must continue to chip away at high costs of remitting so that families receive more of the money. Eliminating exclusivity contracts to improve market competition and introducing more efficient technology are high-priority issues," said Dilip Ratha, lead author of the Brief and head of KNOMAD.
In a special feature, the Brief notes that transit migrants—who only stay temporarily in a transit country—are usually not able to send money home. Migration may help them escape poverty or persecution, but many also become vulnerable to exploitation by human smugglers during the transit. Host communities in the transit countries may find their own poor population competing with the new-comers for low-skill jobs.
"The World Bank Group is mobilizing financial resources and knowledge on migration to support migrants and countries with the aim of reducing poverty and sharing prosperity. Our focus is on addressing the fundamental drivers of migration and supporting the migration-related Sustainable Development Goals and the Global Compact on Migration," said Michal Rutkowski, Senior Director of the Social Protection and Jobs Global Practice at the World Bank.
Multilateral agencies can help by providing data and technical assistance to address adverse drivers of transit migration, while development institutions can provide financing solutions to transit countries. Origin countries need to empower embassies in transit countries to assist transit migrants.
The Global Compact on Migration, prepared under the auspices of the United Nations, sets out objectives for safe, orderly and regular migration. Currently under negotiation for final adoption in December 2018, the global compact proposes three International Migration Review Forums in 2022, 2026 and 2030. The World Bank Group and KNOMAD stand ready to contribute to the implementation of the global compact.
Regional Remittance Trends
Remittances to the East Asia and Pacific region rebounded 5.8 percent to $130 billion in 2017, reversing a decline of 2.6 percent in 2016. Remittance to the Philippines grew 5.3 percent in 2017 to $32.6 billion. Flows to Indonesia are expected to grow 1.2 percent to $9 billion in 2017, reversing the previous year's sharp decline. Stronger growth in transfers from countries in Southeast Asia helped offset lower remittance flows from other regions, particularly the Middle East and the United States. Remittances to the region are expected to grow 3.8 percent to $135 billion in 2018.
Remittances to countries in Europe and Central Asia grew a rapid 21 percent to $48 billion in 2017, after three consecutive years of decline. Main reasons for the growth are stronger growth and employment prospects in the euro area, Russia, and Kazakhstan; the appreciation of the euro and ruble against the U.S. dollar; and the low comparison base after a nearly 22 percent decline in 2015. Remittances in 2018 will moderate as the region's growth stabilizes, with remittances expected to grow 6 percent to $51 billion.
Remittances flows into Latin America and the Caribbean grew 8.7 percent in 2017, reaching another record high of nearly $80 billion. Main factors for the growth are stronger growth in the United States and tighter enforcement of U.S. immigration rules which may have impacted remittances as migrants remitted savings in anticipation of shorter stays in the United States. Remittance growth was robust in Mexico (6.6 percent), El Salvador (9.7 percent), Colombia (15 percent), Guatemala (14.3), Honduras (12 percent), and Nicaragua (10 percent). In 2018, remittances to the region are expected to grow 4.3 percent to $83 billion, backed by improvement in the U.S. labor market and higher growth prospects for Italy and Spain.
Remittances to the Middle East and North Africa grew 9.3 percent to $53 billion in 2017, driven by strong flows to Egypt, in response to more stable exchange rate expectations. However, the growth outlook is dampened by tighter foreign-worker policies in Saudi Arabia in 2018. Cuts in subsidies, increase in various fees and the introduction of a value added tax in Saudi Arabia and the United Arab Emirates have increased the cost of living for expatriate workers. In 2018, growth in remittances to the region is expected to moderate to 4.4 percent to $56 billion.
Remittances to South Asia grew a moderate 5.8 percent to $117 billion in 2017. Remittances to many countries appear to be picking up after the slowdown in 2016. Remittances to India picked up sharply by 9.9 percent to $69 billion in 2017, reversing the previous year's sharp decline. Flows to Pakistan and Bangladesh were both largely flat in 2017, while Sri Lanka saw a small decline (-0.9 percent). In 2018, remittances to the region will likely grow modestly by 2.5 percent to $120 billion.
Remittances to Sub-Saharan Africa accelerated 11.4 percent to $38 billion in 2017, supported by improving economic growth in advanced economies and higher oil prices benefiting regional economies. The largest remittance recipients were Nigeria ($21.9 billion), Senegal ($2.2 billion), and Ghana ($2.2 billion). The region is host to several countries where remittances are a significant share of gross domestic product, including Liberia (27 percent), The Gambia (21 percent), and Comoros (21 percent). In 2018, remittances to the region are expected to grow 7 percent to $41 billion.
A bio-based, reuse economy can feed the world and save the planet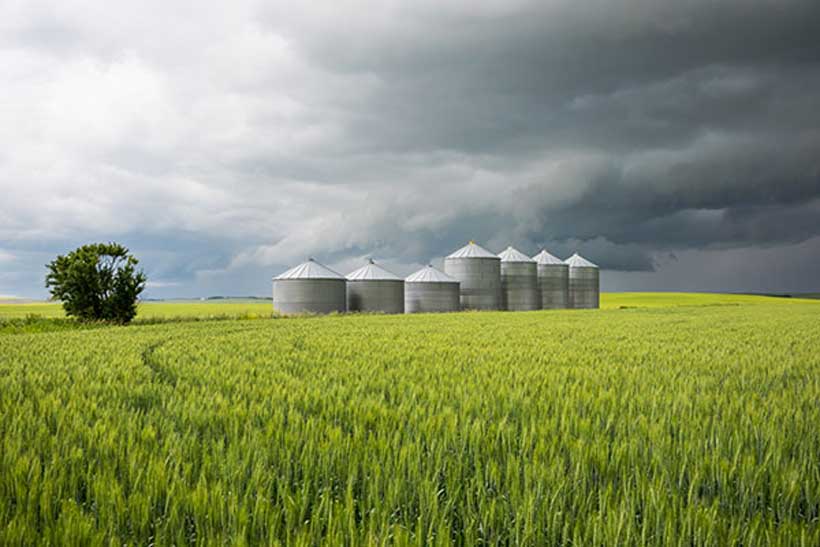 Transforming pineapple skins into product packaging or using potato peels for fuel may sound far-fetched, but such innovations are gaining traction as it becomes clear that an economy based on cultivation and use of biomass can help tackle pollution and climate change, the United Nations agriculture agency said on Friday.
A sustainable bioeconomy, which uses biomass – organic materials, such as plants and animals and fish – as opposed to fossil resources to produce food and non-food goods "is foremost about nature and the people who take care of and produce biomass," a senior UN Food and Agriculture Organization (FAO)  official said at the 2018 Global Bioeconomy Summit in Berlin, Germany.
This means family farmers, forest people and fishers, who are also "holders of important knowledge on how to manage natural resources in a sustainable way," she explained.
Maria Helena Semedo, FAO Deputy Director-General for Climate and Natural Resources, stressed how the agency not only works with member States and other partners across the conventional bioeconomy sectors – agriculture, forestry and fisheries – but also relevant technologies, such as biotechnology and information technology to serve agricultural sectors.
"We must foster internationally-coordinated efforts and ensure multi-stakeholder engagement at local, national and global levels," she said, noting that this requires measurable targets, means to fulfil them and cost-effective ways to measure progress.
With innovation playing a key role in the bio sector, she said,  all the knowledge – traditional and new – should be equally shared and supported.
Feeding the world, saving the planet
Although there is enough food being produced to feed the planet, often due to a lack of access, estimates show that some 815 million people are chronically undernourished.
"Bioeconomy can improve access to food, such as through additional income from the sale of bio-products," said Ms. Semedo.
She also noted its potential contribution to addressing climate change, albeit with a warning against oversimplification.
"Just because a product is bio does not mean it is good for climate change, it depends on how it is produced, and in particular on much and what type of energy is used in the process," she explained.
FAO has a longstanding and wide experience in supporting family farmers and other small-scale biomass producers and businesses.
Ms. Semedo, told the summit that with the support of Germany, FAO, together with an international working group, is currently developing sustainable bioeconomy guidelines.
Some 25 cases from around the world have already been identified to serve as successful bioeconomy examples to develop good practices.
A group of women fishers in Zanzibar are producing cosmetics from algae – opening up a whole new market with sought-after niche products; in Malaysia, a Government programme supports community-based bioeconomy; and in Colombia, a community is transforming pineapple skins into biodegradable packaging and honey into royal jelly – and these are just a few examples of a bioeconomy in action.
"Together, let's harness the development for sustainable bioeconomy for all and leave no one behind," concluded Ms. Semedo.
Belarus: Strengthening Foundations for Sustainable Recovery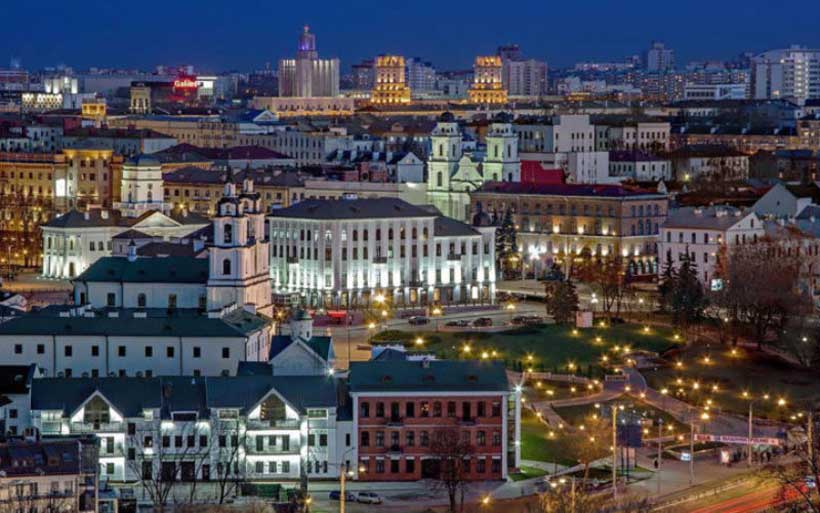 The speed of economic recovery has accelerated in early 2018, but the foundations for solid growth need to be strengthened, says the latest World Bank Economic Update on Belarus.
The economic outlook remains challenging due to external financing needs and unaddressed domestic structural bottlenecks. Improved household consumption and investment activity, along with a gradual increase in exports, will help the economy to grow, but unlikely above three percent per annum over the medium term.
"The only way for ordinary Belarusians to have better incomes in the long run is to increase productivity, which requires structural change. While macroeconomic adjustment has brought stability, only structural change will bring solid growth to the country," said Alex Kremer, World Bank Country Manager for Belarus. "Inflation has hit a record low in Belarus, driving the costs of domestic borrowing down. However, real wages are now again outpacing productivity, with the risks of worsening cost competitiveness and generating cost-push inflation."
A Special Topic Note of the World Bank Economic Update follows the findings of the latest World Bank report, The Changing Wealth of Nations 2018, which measures national wealth, composed of produced, natural, and human capital, and net foreign assets. Economic development comes from a country's wealth, especially from human capital – skills and knowledge.
"Belarus has a good composition of wealth for an upper middle-income country. The per capita level of human capital exceeds both Moldova and Ukraine. However, the accumulation of physical capital has coincided with a deterioration in the country's net foreign asset position," noted Kiryl Haiduk, World Bank Economist. "Belarus needs to rely less on foreign borrowing and strengthen the domestic financial system, export more, and strengthen economic institutions that improve the efficiency of available physical and human capital."
Since the Republic of Belarus joined the World Bank in 1992, lending commitments to the country have totaled US$1.7 billion. In addition, grant financing totaling US$31 million has been provided, including to programs involving civil society partners. The active investment lending portfolio financed by the World Bank in Belarus includes eight operations totaling US$790 million.