Information as an offensive tool of economic warfare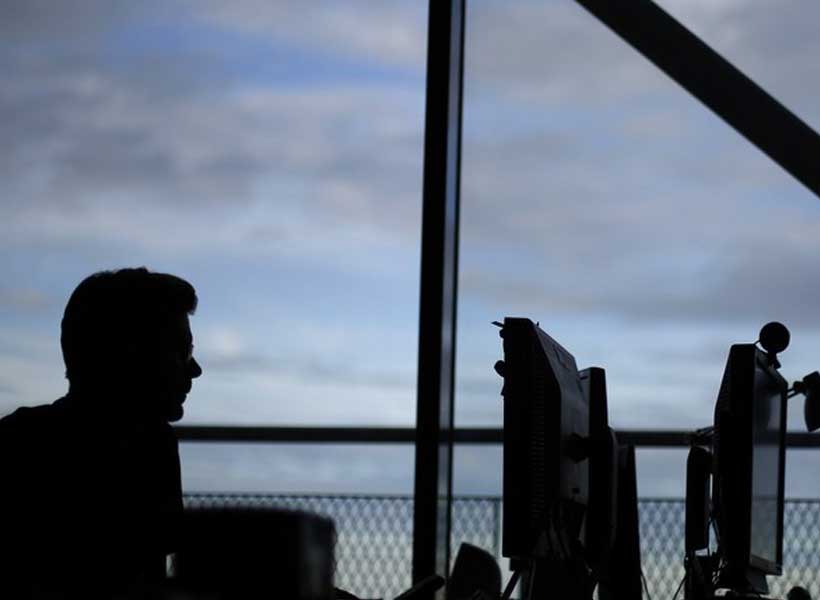 In his "Warfare and counter-warfare of economic information" initially published by Revue Echanges in 1994, P.J. Gustave wrote about the information warfare, or info-war, maintaining that at this stage it is more important to find solutions not to lose the economic war, rather than discussing whether or not to engage in it. Increasing competition and geostrategic balance contribute to develop the offensive use of economic practices. On the one hand the most competitive economic powers managed to use information as a strategic tool; on the other hand, economic warfare intelligence operations replaced the Cold War methods and accompanied the transition from geopolitics to geo-economics.
In this new warfare framework, the role of information is twofold. Firstly, it is a fundamental resource for the enterprise, as it allows access to all kinds of goods and services; secondly, information is the main tool for economic warfare, since it works both as offensive and defensive weapon at the same time. The radicalization of economic competition triggers a radicalization of information, disinformation and counter-information mechanisms, in which the importance of intelligence techniques is growing significantly.
Disinformation is one of the most ancient combat techniques and dates back to primitive times, when it was used for hunting. It was particularly for primitive men to make their opponent fall right into the trap without risking self-exposure. There is a trace of the use of disinformation tools even in Chinese warfare writings (2000 B.C.) and in the Bible. In contrast to what is commonly believed, these techniques were not born in the former Soviet Bloc. At the beginning of 20th century, disinformation was already used even by the British to gain advantages on the battle field and to perform important financial hits. At the present moment, there are a number of different forms of deception techniques. Technological disinformation, for example, provides wrong information on plausible projects – that are consistent with a global strategy – through filing unusable patents.
Disinformation can be extremely helpful to protect the secrecy of sensitive information while playing with space and time. Since the rising of physical barriers is a clear indicator of the presence of hidden sensitive material, more and more enterprises are adopting a different approach that consists in giving contradictory signals. This practice allows shadowing the company's strategy while presenting a false but clear and transparent image to the opponent; this increases security since it consists in the combination of defense-offense techniques. Nonetheless, every company is vulnerable to information attacks that are difficult to neutralize, especially when the victims are not familiar with the offensive methods used and with the necessary countermeasures. Information attacks are even more dangerous when conducted while trade negotiations are taking place.
This disinformation technique is usually adopted in "grey" or "black" operations, whose destructive potential is enhanced only through the mass media diffusion. It basically consists in provoking an event or a harmful accident for the targeted company and spread the news on media outlets. This actually causes more damages than the accident itself. Besides, since there are no geographical boundaries containing the spreading of the news, these attacks can very rapidly achieve a catastrophic scale. Their main characteristic is the invisibility of the attacker and the extraordinary cost-effectiveness.
Most times, disinformation consists in a wanton and purely informative attack aimed at distorting or destroying the competitors' image: while the news is based on real facts, the consequences are always misrepresented and usually transmitted through media outlets that amplify it. The case of the traces of benzene found in French company Perrier's bottles of gas water is an interesting example of how a leak in the information security can turn into significant losses for a healthy firm and how an effective communication system can partially neutralize the attack. This episode originated from a human error in sanitary procedures in the Vergèze factory, where the late replacement of the filters caused an increase in the benzene level in the bottles of water to be shipped to the United States. Although this error could have been easily corrected through filter substitution, the presence of a competitor 'agent' in the factory increased the echo of what happened.
At the end of 1989 Perrier was a healthy company, whose financial stability was severely threatened by this attack. After the competitor 'agent' had informed the United States about the presence of benzene in the bottles of water, the Food and Drug Administration conducted further analyses that confirmed the suspect. In the following days, Perrier was obliged to withdraw thousands of crates of water from the U.S. and Japanese markets and eventually suspend the sales in many other countries with significant incurring losses. Nevertheless, Perrier managed to quickly react to the attack using information tools. Gustave Leven, Perrier's CeO, adopted a successful counter-information strategy and admitted the human error had taken place. Despite the tests conducted on the sources of water came out clean, Leven announced the worldwide withdrawal of all Perrier bottles and that Perrier took public responsibility of the cost of 160 million bottles. Within a couple of days, the rating of Perrier stocks rose again and all other attacks from Perrier's competitor were neutralized.
This example shows the power of information attacks and its implementation through the rapidity of the circulation of information and event orchestration. The attack on Perrier costed the company several hundred million Francs and was more effective than a financial speculative attack. This gives room for reflection about the need of protecting information and about the power of counter-information. As scholars like Marc Ehlias and Laurent Nodinot remarked, counter-information is a subversive concept that Renato Curcio and Toni Negri invented in Italy at the beginning of the '70s. At that time, the leaders of terrorist organization Brigate Rosse and political movement Autonomia Operaia were trying to find common ground on how to "break the siege of the bourgeois press". They decided to establish a new magazine called Counter-Information, whose editorial mission was providing fact-checking on the 'biased information published on the bourgeois press' through fairly "offensive" articles and investigations.
The subversive balance of Counter-Information is based on the following points: search for information for strategic and tactic goals; systematic attack on the opponent's contradictions; operative continuity between those who collect the information and those who exploit it; supporting the information through field work; providing evidence for the facts presented; spotting the audience niches that could spontaneously spread and amplify the information. In contrast to manipulative operations, this case is about exploiting the open-access information that has not been adjusted to a given purpose. There are very few companies that have proven able to push the potential of information beyond the commercial and financial purposes.
While Perrier carried out a defensive counter-information, the advertising campaign launched in the spring 1993 by the Union of French Textile Industries (UIT) can be considered as an innovative use of information for offensive purposes. This focus of this campaign was the employment and the slogans used were supported by sensational facts able to engage public opinion; the overall aims were Brussels and the Blair- House pre-agreement. Famous and opinion-leading businessmen contributed to this campaign by delivering harsh speeches on this subject. The subtlety consisted in using French people as testimonials opposing the EU negotiators without attacking the French government, which was the real target of the campaign, given its role in conducting trade negotiations.
The success of the UIT campaign (encouraging the dialogue with Brussels, Longuet's favorable reaction, reconsideration of the EU positions, and relative success of Marrakech Agreement) was due to the use of the propaganda techniques mentioned above with regard to the Counter-Information subversive approach. In particular, the UIT campaign focused on the main contradictory aspect of the issue concerning the European textile industry: 11 out of 12 representatives opposed the proposal of the EU Commission that was supposed to represent their interests. Counter-information is therefore an indirect strategy that aims at using misinformed and manipulated public opinion to surround the target and influence opinion leaders. In order to launch the information at the right time and place, it is necessary to have a perfect understanding of the media and opinion leaders. In practice, counter-information uses the same channels of disinformation. However, as far as its defensive aspect is concerned, it needs a permanent intelligence of the above-mentioned system in order to be reactive and effective.
The idea of using information in economic competition as a disinformation or counter-information weapon shows that the info-war has now become a real issue that needs to be tackled. Sustainable solutions should consist in observing practices through non-ideological lenses and through integrating knowledge that do not strictly relate to the economic field.  In particular, since offensive and defensive economic competition techniques are increasingly looking at military methods, it is necessary to combine economic and military knowledge in a legal framework. While some countries have a traditional approach to economic intelligence that allows a natural integration, some others do not. These latter can no longer postpone a broad reflection on the role of information in the economic warfare, since it is ultimately based on information and knowledge.
Economic Growth in Africa Rebounds, But Not Fast Enough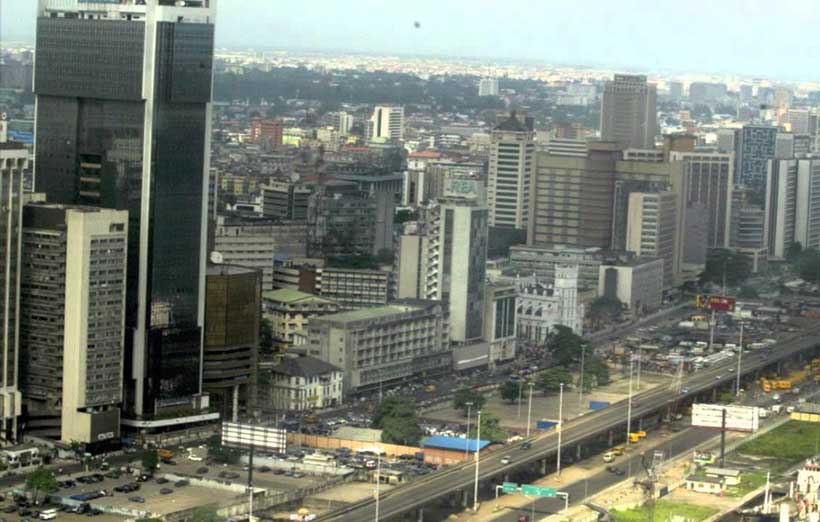 Sub-Saharan Africa's growth is projected to reach 3.1 percent in 2018, and to average 3.6 percent in 2019–20, says Africa's Pulse, a bi-annual analysis of the state of African economies conducted by the World Bank, released today.
The growth forecasts are premised on expectations that oil and metals prices will remain stable, and that governments in the region will implement reforms to address macroeconomic imbalances and boost investment.
"Growth has rebounded in Sub-Saharan Africa, but not fast enough. We are still far from pre-crisis growth levels," said Albert G. Zeufack, World Bank Chief Economist for the Africa Region. "African Governments must speed up and deepen macroeconomic and structural reforms to achieve high and sustained levels of growth."
The moderate pace of economic expansion reflects the gradual pick-up in growth in the region's three largest economies, Nigeria, Angola and South Africa. Elsewhere, economic activity will pick up in some metals exporters, as mining production and investment rise. Among non-resource intensive countries, solid growth, supported by infrastructure investment, will continue in the West African Economic and Monetary Union (WAEMU), led by Côte d'Ivoire and Senegal. Growth prospects have strengthened in most of East Africa, owing to improving agriculture sector growth following droughts and a rebound in private sector credit growth; in Ethiopia, growth will remain high, as government-led infrastructure investment continues.
"For many African countries, the economic recovery is vulnerable to fluctuations in commodity prices and production," said Punam Chuhan-Pole, World Bank Lead Economist and the author of the report.  "This underscores the need for countries to build resilience by pushing diversification strategies to the top of the policy agenda."
Public debt relative to GDP is rising in the region, and the composition of debt has changed, as countries have shifted away from traditional concessional sources of financing toward more market-based ones. Higher debt burdens and the increasing exposure to market risks raise concerns about debt sustainability: 18 countries were classified at high-risk of debt distress in March 2018, compared with eight in 2013.
"By fully embracing technology and leveraging innovation, Africa can boost productivity across and within sectors, and accelerate growth," said Zeufack.
This issue of Africa's Pulse has a special focus on the role of innovation in accelerating electrification in Sub-Saharan Africa, and its implications of achieving inclusive economic growth and poverty reduction. The report finds that achieving universal electrification in Sub-Saharan Africa will require a combination of solutions involving the national grid, as well as "mini-grids" and "micro-grids" serving small concentrations of electricity users, and off-grid home-scale systems. Improving regulation of the electricity sector and better management of utilities remain key to success.
Multilateral Development Banks Present Study on Technology's Impact on Jobs
Rapid technological progress provides a golden opportunity for emerging and developing economies to grow faster and attain higher levels of prosperity. However, some disruptive technologies could displace human labor, widen income inequality, and contribute to greater informality in the workforce. Tapping new technologies in a way that maximizes benefits, mitigates adverse effects, and shares benefits among all citizens will require public-private cooperation and smart public policy.
That is one of the main conclusions of a new study, The Future of Work: Regional Perspectives, released today by four regional multilateral development institutions: the African Development Bank (AfDB), the Asian Development Bank (ADB), the European Bank for Reconstruction and Development (EBRD), and the Inter-American Development Bank (IDB).
The study, which was presented at a seminar hosted 19 April at the IDB in Washington, D.C., explores the potential impact of technology in global labor markets and identifies concrete actions countries can take to prepare for the changing nature of jobs and leverage the benefits of emerging technologies.
The Future of Work: Regional Perspectives analyzes the challenges and opportunities presented by artificial intelligence, machine learning, and robotics in what is known as the Fourth Industrial Revolution. Potential challenges include increased inequality and the elimination of jobs, as well as the high degree of uncertainty brought about by technological change and automation. The greatest opportunities come from gains in economic growth that can result from increased productivity, efficiency, and lower operating costs.
The study includes chapters focusing on how new technological developments already are affecting labor markets in each region.
In the case of Asia and the Pacific, ADB research shows that even in the face of advances in areas such as robotics and artificial intelligence, there are compelling reasons to be optimistic about the region's job prospects. New technologies often automate only some tasks of a job, not the whole. Moreover, job automation goes ahead only where it is both technically and economically feasible. Perhaps most importantly, rising demand—itself the result of the productivity benefits that new technologies bring—offsets job displacement driven by automation and contributes to the creation of new professions.
"ADB's research shows that countries in Asia will fare well as new technology is introduced into the workplace, improving productivity, lowering production costs, and raising demand," said Yasuyuki Sawada, ADB's Chief Economist. "To ensure that everyone can benefit from new technologies, policymakers will need to pursue education reforms that promote lifelong learning, maintain labor market flexibility, strengthen social protection systems, and reduce income inequality."
The publication was launched with a panel discussion featuring senior officials of the four regional development banks leading the study: Luis Alberto Moreno (IDB President), Charles O. Boamah (AfDB Senior Vice-President), Takehiko Nakao (ADB President), and Suma Chakrabarti (EBRD President). They were joined by Susan Lund (Lead of the McKinsey Global Institute) and Pagés, one of the co-authors.
Circular economy: More recycling of household waste, less landfilling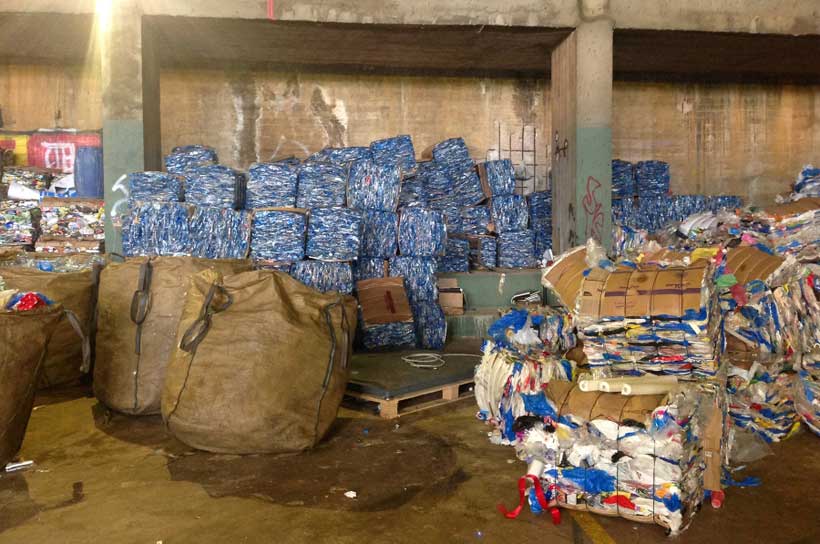 EU Parliament backs ambitious recycling targets, under legislation on waste and the circular economy, adopted on Wednesday.
Improving waste management will not only benefit the environment, climate, and human health. The four pieces of legislation are also part of a shift in EU policy towards a circular economy, i.e. a system where the value of products, materials and resources is maintained in the economy for as long as possible.
By 2025, at least 55% of municipal waste (from households and businesses) should be recycled, says the text, as agreed with Council of Ministers. The target will rise to 60% by 2030 and 65% by 2035. 65% of packaging materials will have to be recycled by 2025, and 70% by 2030. Separate targets are set for specific packaging materials, such as paper and cardboard, plastics, glass, metal and wood.
Landfilling to become an exception
The draft law also limits the share of municipal waste being landfilled to a maximum of 10% by 2035. In 2014, Austria, Belgium, Denmark, Germany, the Netherlands and Sweden sent virtually no municipal waste to landfill, whereas Cyprus, Croatia, Greece, Latvia and Malta still landfill more than three quarters of their municipal waste.
Textiles and hazardous waste from households will have to be collected separately by 2025. By 2024, biodegradable waste will also have to be either collected separately or recycled at home through composting.
Reduce food waste by 50 %
In line with the UN sustainable development goals, member states should aim to reduce food waste by 30% by 2025 and 50% by 2030. In order to prevent food waste, member states should provide incentives for the collection of unsold food products and their safe redistribution. Consumer awareness of the meaning of "use by" and "best before" label dates should also be improved, say MEPs.
"With this package, Europe is firmly committed to sustainable economic and social development, which will at last integrate industrial policies and environmental protection", said lead MEP Simona Bonafè (S&D, IT). "The circular economy is not only a waste management policy, but is a way to recover raw materials and not to overstretch the already scarce resources of our planet, also by profoundly innovating our production system".
"This package also contains important measures on waste management, but at the same time goes further, by defining rules taking into account the entire life cycle of a product and aims to change the behaviour of businesses and consumers. For the first time, Member States will be obliged to follow a single, shared legislative framework", she added.
Background: what is a circular economy?
A circular economy implies reducing waste to a minimum as well as re-using, repairing, refurbishing and recycling existing materials and products. Moving towards a more circular economy will reduce pressure on the environment, enhance security of supply of raw materials, increase competitiveness, innovation and growth, and create jobs.