Information as an offensive tool of economic warfare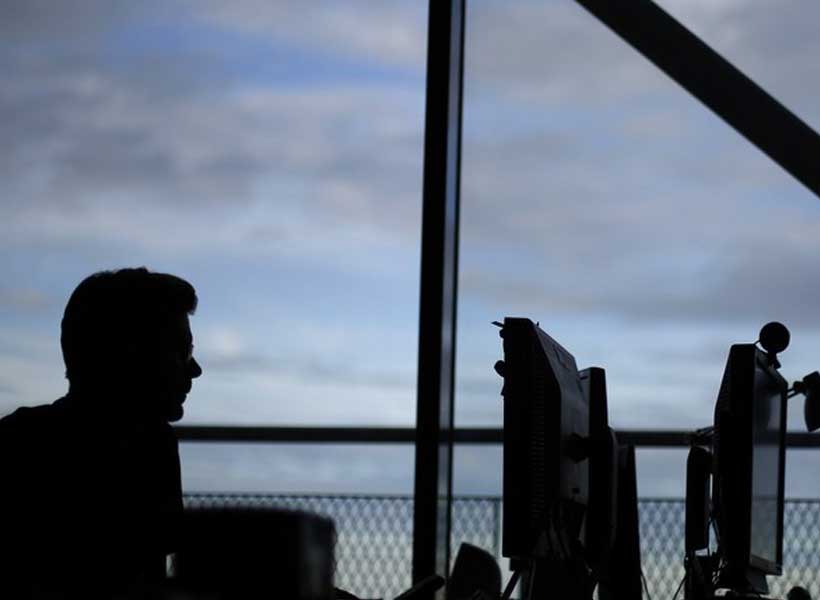 In his "Warfare and counter-warfare of economic information" initially published by Revue Echanges in 1994, P.J. Gustave wrote about the information warfare, or info-war, maintaining that at this stage it is more important to find solutions not to lose the economic war, rather than discussing whether or not to engage in it. Increasing competition and geostrategic balance contribute to develop the offensive use of economic practices. On the one hand the most competitive economic powers managed to use information as a strategic tool; on the other hand, economic warfare intelligence operations replaced the Cold War methods and accompanied the transition from geopolitics to geo-economics.
In this new warfare framework, the role of information is twofold. Firstly, it is a fundamental resource for the enterprise, as it allows access to all kinds of goods and services; secondly, information is the main tool for economic warfare, since it works both as offensive and defensive weapon at the same time. The radicalization of economic competition triggers a radicalization of information, disinformation and counter-information mechanisms, in which the importance of intelligence techniques is growing significantly.
Disinformation is one of the most ancient combat techniques and dates back to primitive times, when it was used for hunting. It was particularly for primitive men to make their opponent fall right into the trap without risking self-exposure. There is a trace of the use of disinformation tools even in Chinese warfare writings (2000 B.C.) and in the Bible. In contrast to what is commonly believed, these techniques were not born in the former Soviet Bloc. At the beginning of 20th century, disinformation was already used even by the British to gain advantages on the battle field and to perform important financial hits. At the present moment, there are a number of different forms of deception techniques. Technological disinformation, for example, provides wrong information on plausible projects – that are consistent with a global strategy – through filing unusable patents.
Disinformation can be extremely helpful to protect the secrecy of sensitive information while playing with space and time. Since the rising of physical barriers is a clear indicator of the presence of hidden sensitive material, more and more enterprises are adopting a different approach that consists in giving contradictory signals. This practice allows shadowing the company's strategy while presenting a false but clear and transparent image to the opponent; this increases security since it consists in the combination of defense-offense techniques. Nonetheless, every company is vulnerable to information attacks that are difficult to neutralize, especially when the victims are not familiar with the offensive methods used and with the necessary countermeasures. Information attacks are even more dangerous when conducted while trade negotiations are taking place.
This disinformation technique is usually adopted in "grey" or "black" operations, whose destructive potential is enhanced only through the mass media diffusion. It basically consists in provoking an event or a harmful accident for the targeted company and spread the news on media outlets. This actually causes more damages than the accident itself. Besides, since there are no geographical boundaries containing the spreading of the news, these attacks can very rapidly achieve a catastrophic scale. Their main characteristic is the invisibility of the attacker and the extraordinary cost-effectiveness.
Most times, disinformation consists in a wanton and purely informative attack aimed at distorting or destroying the competitors' image: while the news is based on real facts, the consequences are always misrepresented and usually transmitted through media outlets that amplify it. The case of the traces of benzene found in French company Perrier's bottles of gas water is an interesting example of how a leak in the information security can turn into significant losses for a healthy firm and how an effective communication system can partially neutralize the attack. This episode originated from a human error in sanitary procedures in the Vergèze factory, where the late replacement of the filters caused an increase in the benzene level in the bottles of water to be shipped to the United States. Although this error could have been easily corrected through filter substitution, the presence of a competitor 'agent' in the factory increased the echo of what happened.
At the end of 1989 Perrier was a healthy company, whose financial stability was severely threatened by this attack. After the competitor 'agent' had informed the United States about the presence of benzene in the bottles of water, the Food and Drug Administration conducted further analyses that confirmed the suspect. In the following days, Perrier was obliged to withdraw thousands of crates of water from the U.S. and Japanese markets and eventually suspend the sales in many other countries with significant incurring losses. Nevertheless, Perrier managed to quickly react to the attack using information tools. Gustave Leven, Perrier's CeO, adopted a successful counter-information strategy and admitted the human error had taken place. Despite the tests conducted on the sources of water came out clean, Leven announced the worldwide withdrawal of all Perrier bottles and that Perrier took public responsibility of the cost of 160 million bottles. Within a couple of days, the rating of Perrier stocks rose again and all other attacks from Perrier's competitor were neutralized.
This example shows the power of information attacks and its implementation through the rapidity of the circulation of information and event orchestration. The attack on Perrier costed the company several hundred million Francs and was more effective than a financial speculative attack. This gives room for reflection about the need of protecting information and about the power of counter-information. As scholars like Marc Ehlias and Laurent Nodinot remarked, counter-information is a subversive concept that Renato Curcio and Toni Negri invented in Italy at the beginning of the '70s. At that time, the leaders of terrorist organization Brigate Rosse and political movement Autonomia Operaia were trying to find common ground on how to "break the siege of the bourgeois press". They decided to establish a new magazine called Counter-Information, whose editorial mission was providing fact-checking on the 'biased information published on the bourgeois press' through fairly "offensive" articles and investigations.
The subversive balance of Counter-Information is based on the following points: search for information for strategic and tactic goals; systematic attack on the opponent's contradictions; operative continuity between those who collect the information and those who exploit it; supporting the information through field work; providing evidence for the facts presented; spotting the audience niches that could spontaneously spread and amplify the information. In contrast to manipulative operations, this case is about exploiting the open-access information that has not been adjusted to a given purpose. There are very few companies that have proven able to push the potential of information beyond the commercial and financial purposes.
While Perrier carried out a defensive counter-information, the advertising campaign launched in the spring 1993 by the Union of French Textile Industries (UIT) can be considered as an innovative use of information for offensive purposes. This focus of this campaign was the employment and the slogans used were supported by sensational facts able to engage public opinion; the overall aims were Brussels and the Blair- House pre-agreement. Famous and opinion-leading businessmen contributed to this campaign by delivering harsh speeches on this subject. The subtlety consisted in using French people as testimonials opposing the EU negotiators without attacking the French government, which was the real target of the campaign, given its role in conducting trade negotiations.
The success of the UIT campaign (encouraging the dialogue with Brussels, Longuet's favorable reaction, reconsideration of the EU positions, and relative success of Marrakech Agreement) was due to the use of the propaganda techniques mentioned above with regard to the Counter-Information subversive approach. In particular, the UIT campaign focused on the main contradictory aspect of the issue concerning the European textile industry: 11 out of 12 representatives opposed the proposal of the EU Commission that was supposed to represent their interests. Counter-information is therefore an indirect strategy that aims at using misinformed and manipulated public opinion to surround the target and influence opinion leaders. In order to launch the information at the right time and place, it is necessary to have a perfect understanding of the media and opinion leaders. In practice, counter-information uses the same channels of disinformation. However, as far as its defensive aspect is concerned, it needs a permanent intelligence of the above-mentioned system in order to be reactive and effective.
The idea of using information in economic competition as a disinformation or counter-information weapon shows that the info-war has now become a real issue that needs to be tackled. Sustainable solutions should consist in observing practices through non-ideological lenses and through integrating knowledge that do not strictly relate to the economic field.  In particular, since offensive and defensive economic competition techniques are increasingly looking at military methods, it is necessary to combine economic and military knowledge in a legal framework. While some countries have a traditional approach to economic intelligence that allows a natural integration, some others do not. These latter can no longer postpone a broad reflection on the role of information in the economic warfare, since it is ultimately based on information and knowledge.
Without Reform on Social Protection, Kosovo's Poorest and Most Vulnerable Will Be Left Behind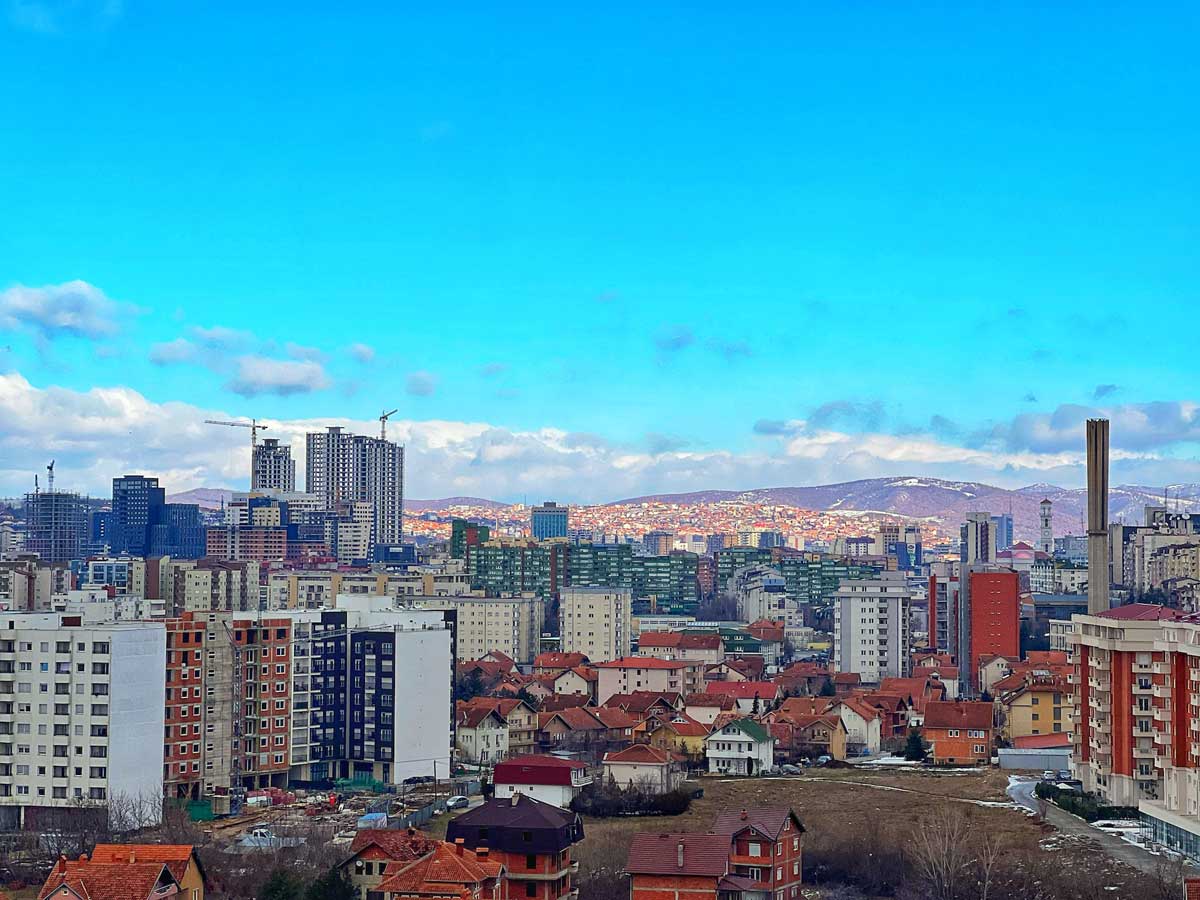 There is growing alarm in Kosovo over rising prices for food, electricity, fuel, and firewood. This is not unwarranted. As elsewhere around the world, inflation is straining Kosovans' budgets as incomes fail to keep pace. The situation is particularly dire for those already living in poverty or close to the poverty line since they spend a greater proportion of their income on food, energy bills, and home heating. Even small price increases threaten these households' ability to meet basic needs.
That is where social protection programs like pensions, social assistance, and labor market programs play an important role in safeguarding the poorest and most vulnerable. Investing in well-functioning social protection systems is not just a moral imperative, it is smart economics. These programs are an investment in Kosovo's future—essential to promoting healthier and better educated children and assisting young people in finding jobs. And when the poor are supported and given opportunities to improve their livelihoods, they are less likely to leave the country in search of a better life—helping keep valuable human capital and skills in Kosovo.
Is Kosovo's social protection system responding well to the numerous crises—the war in Ukraine, the ongoing COVID-19 pandemic, and rising food and energy prices—facing the country? I would argue that much still needs to be done to better protect poor households. While Kosovo allocates a significant portion of its budget to social protection programs, their efficiency and redistributive impacts need improvement. To truly unlock these systems' potential to support individuals, families, and communities in the face of economic shocks, they must be overhauled and redesigned.
The shortcomings in Kosovo's social protection system are most apparent with the Social Assistance Scheme (SAS), which faced an 8.4% funding decrease between 2009 and 2019 after adjusting for inflation. The number of households receiving SAS benefits also dropped over roughly the same period, from more than 40,000 in 2005 to roughly 25,600 in 2020. This is partly driven by the fact that very poor households are often not SAS-eligible: of the poorest 20% of Kosovo's population, only about one in four people receive SAS benefits. This is because the eligibility criteria are stringent and inflexible. Households must either have all adults defined as 'dependent,' meaning they are not required to work, or one adult must be registered as unemployed and caring for a child younger than five or an orphan under age 15. These same households must also have a low income, few assets, and poor living conditions. Such restrictive conditions likely encourage individuals to seek informal employment and exclude many working poor households and those with multiple children all over the age of five, which face higher expenses and needs.
As currently designed and despite the Government's recent efforts to increase monthly stipends paid to beneficiaries, the SAS does not provide an adequate safety net for many poor families in Kosovo. This was especially apparent during the pandemic when SAS was unable to expand to reach households that had fallen into poverty or out of the labor market because of closures—necessitating the Government to rapidly launch a new program (Measure 15) to fill this gap.
Our analysis suggests that revising the SAS design by selecting beneficiary households on their poverty status only—considering both formal and informal income—would significantly increase its equity. This would enable the SAS to better mirror the country's poverty profile and create a legal foundation to expand the scheme's coverage when poverty dynamics in the country change and more budget resources are made available to finance poverty-targeted programs. Recent experience has also demonstrated the need to invest in the scheme's delivery systems, including an integrated data management system to understand who is receiving which benefits. Payment systems must also be modernized to increase transparency and accountability over use of taxpayer funds. These reforms are a critical first step towards ensuring that the country's poorest are protected today and into the future.
We stand ready to support the implementation of such efforts, starting with the strengthening of the current system through the World Bank-supported SAS Reform project, currently awaiting ratification in Parliament. This project will provide funding for investments in the SAS delivery systems and increase the value of SAS benefits to mitigate the economic impacts of the unfolding crises facing Kosovo.
The time to act is now. The costs of not doing so will be severe and long-lasting for the country's future and will leave Kosovo's poorest and most vulnerable behind.
Originally published in Albanian in Gazeta Express, via World Bank
Comparison of the US and Chinese economy
No doubt that the US is the largest economy, but, it is facing severe challenges and may not sustain this status forever. It is a natural cycle, nations work hard and rose to the peak and rule the other nations, sustain status quo for various duration, and then by one or another reason starts declining and pave ways for other nation to climb peak and become number one. It is an historic fact, which cannot be denied. One cannot win against the nature.
The US has been ruling the world after the World War II, and enjoyed supremacy, especially, after the disintegration of former USSR in 1991, the US enjoyed hegemony as a single superpower in the unipolar world for few decades.
However, the geopolitics has been changed, the US may not have realized, or not willing to accept it. But, the ground realities are evident and the US economy is falling sharply and losing its status of unique superpower and supremacy.
Below is the record of bankruptcy in US:-
1. Victoria's Secret declared bankruptcy.
2. Zara closed 1,200 stores.
3. La Chapelle withdrew 4391 stores.
4. Chanel is discontinued.
5. Hermes is discontinued.
6. Patek Philippe discontinued production.
7. Rolex discontinued production.
8. The world's luxury industry has crumbled.
9. Nike has a total of $23 billion US dollars preparing for the second stage of layoffs.
10. Gold's gym filed for bankruptcy
11. The founder of Airbnb said that because of pandemic, 12 years of efforts were destroyed in 6 weeks.
12. Even Starbucks also announced to permanently close their 400 stores.
13. WeWork isn't in a great spot either
14. Nissan Motor Co. may close down in USA
15. Biggest Car Rental Company (Hertz) filed for bankruptcy – they also own Thrifty and Dollar
16. The biggest Trucking company (Comcar) filed for bankruptcy – they have 4000 trucks
17. Oldest retail company (JC Penny) filed for bankruptcy – to be acquired by Amazon for pennies
18. The biggest investor in the world (Warren Buffet) lost $50B in the last 2 months
19. The biggest investment company in the world (BlackRock) is signaling disaster in the world economy – they manage over $7 Trillion
20. Biggest mall in America (Mall of America) stopped paying mortgage payments
21. Most reputable airline in the world (Emirates) laying off 30% of its employees
22. US Treasury printing trillions to try to keep the economy on life support
23. Estimated no. of retail stores closing in 2020 – 12,000 to 15,000. The following are big retailers that have announced closing: – J. Crew, – Gap, – Victoria's Secret, – Bath & Body Works, – Forever 21, – Sears, – Walgreens, – GameStop, – Pier 1 Imports, – Nordstrom, – Papyrus, – Chico's, – Destination Maternity, – Modell's, – A.C. Moore, – Macy's, – Bose, – Art Van Furniture, – Olympia Sports, – K Mart, – Specialty Cafe & Bakery, and many more.
Unemployment claims reached an all-time high of 38+ million – unemployment is over 25% (out of 160 million of workforce, close to 40 million are jobless). With no income, consumer demand is falling drastically and the economy will go into a free fall.
Of course COVID-19 has adversely impacted on the global economy including the US, but, more importantly. The US military operations, misadventures, overseas military bases, unnecessary confrontations, and war craze has costed heavily and harmed its economy severely. Only the miracles can save the US, otherwise its downfall is under process and declining accelerated.
On the other hand, China is making positive developments, despite of COVID-19, and slightly deterioration, yet the economic indicators are encouraging. China's foreign exchange reserves totaled 3.0549 trillion U.S. dollars at the end of August, down 49.2 billion U.S. dollars from July, data from the State Administration of Foreign Exchange showed Wednesday.
"Cross-border capital flows were rational and orderly, and supply and demand in the domestic foreign exchange market remained generally balanced," said Wang Chunying, deputy director and spokesperson of the administration.
Wang attributed the decrease in foreign exchange reserves to factors including exchange rate conversion and asset price changes. On the global financial market, the U.S. dollar index rises and the price of global financial assets declines under the influence of monetary policy expectations and the macroeconomic data of major countries.
Deeming the external situation complex and grim at present, Wang said the global financial market registers strong fluctuations amid increasing pressure on the global economy.
China has kept its economy operating in an appropriate range by effectively coordinating epidemic prevention and control with economic and social development, while implementing a raft of policies on stabilizing the economy. This helps keep its forex reserves generally stable, Wang added. Its domestic market is huge and can compensate any loss from international market. The pace of development within China is huge, which keep the economy moving on. More companies are appearing the top 500 fortunes, against the US companies are decreasing gradually.
China is emerging as a role model for many developing nations and is being followed by few countries. Chinese model is based on win-win cooperation, no aggression, no war, no occupation, no colonialization, no interference into other's domestic affairs. It is a perfect peaceful development model and a precedence for the civilized world.
The Black Sea Grain Initiative: What it is, and why it's important for the world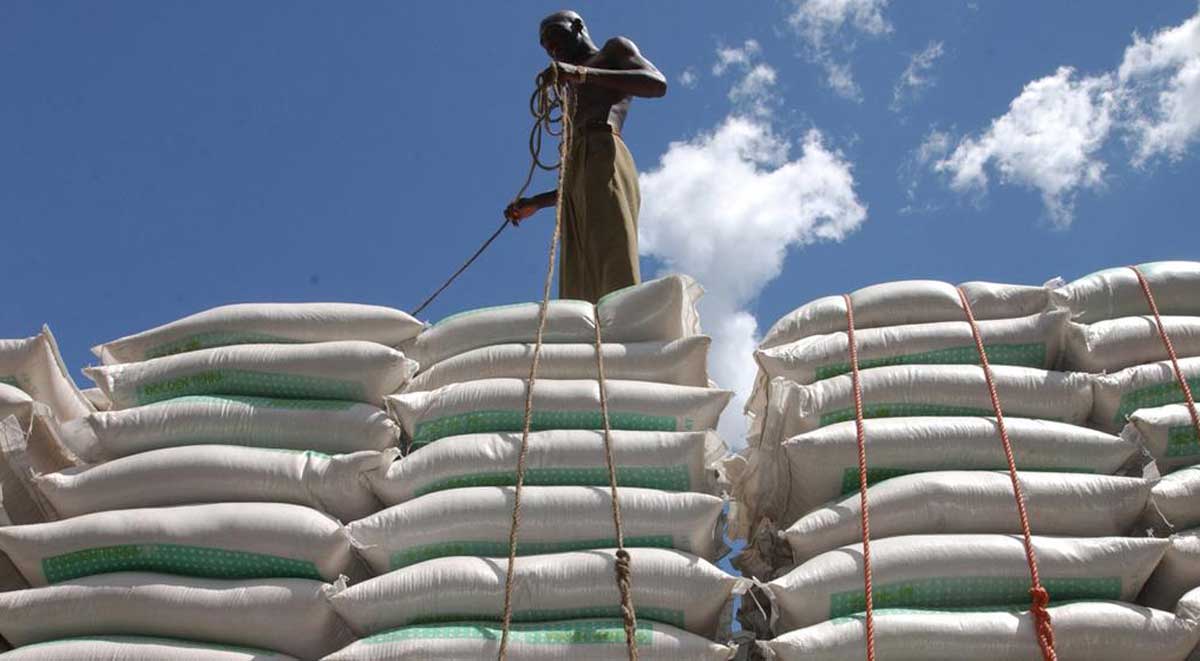 Since Russia's invasion of Ukraine began, exports of grain from Ukraine, as well as food and fertilizers from Russia, have been significantly hit. The disruption in supplies pushed soaring prices even higher and contributed to a global food crisis. The Black Sea Grain Initiative, brokered by the United Nations and Türkiye, was set up to reintroduce vital food and fertilizer exports from Ukraine to the rest of the world. Here are some key points to understand.
1) A deal to get vital supplies moving again
Ukraine, one of the world's largest grain exporters, normally supplies around 45 million tonnes of grain to the global market every year but, following Russia's invasion of the country, in late February 2022, mountains of grains built up in silos, with ships unable to secure safe passage to and from Ukrainian ports, and land routes unable to compensate.
This contributed to a jump in the price of staple foods around the world. Combined with increases in the cost of energy, developing countries were pushed to the brink of debt default and increasing numbers of people found themselves on the brink of famine.
On 22 July, the UN, the Russian Federation, Türkiye and Ukraine agreed the Black Sea Grain Initiative, at a signing ceremony in the Turkish capital, Istanbul.
The deal allowed exports from Ukraine of grain, other foodstuffs, and fertilizer, including ammonia, to resume through a safe maritime humanitarian corridor from three key Ukrainian ports: Chornomorsk, Odesa, and Yuzhny/Pivdennyi, to the rest of the world.
To implement the deal, a Joint Coordination Centre (JCC) was established in Istanbul, comprising senior representatives from the Russian Federation, Türkiye, Ukraine, and the United Nations.
According to procedures issued by the JCC, vessels wishing to participate in the Initiative will undergo inspection off Istanbul to ensure they are empty of cargo, then sail through the maritime humanitarian corridor to Ukrainian ports to load. The corridor is established by the JCC and monitored 24/7 to ensure the safe passage of vessels. Vessels on the return journey will also be inspected at the inspection area off Istanbul.
2) Millions of tonnes are leaving Ukraine
Shipments monitored by the Initiative began leaving from 1st August. By the end of the month, over 100 ships, laden with more than one million tonnes of grain and other foodstuffs, had left Ukraine. By mid-September the JCC reported that some three million tonnes had left Ukraine, signalling positive progress. It is hoped that, eventually, up to five million tonnes will be exported monthly.
According to UN figures, 51 per cent of the cargo so far (as of mid-September) has been corn, 25 per cent wheat, 11 per cent sunflower products, six per cent rapeseed, five per cent barley, one per cent soya beans, and one per cent other foodstuffs.
3) Around one third of shipments are going directly to lower income countries
A 25 per cent of the cargo has gone to low and lower-middle income countries. Egypt (8 per cent), India and Iran (4 per cent each), Bangladesh, Kenya and Sudan (2 per cent each), Lebanon, Yemen, Somalia, Djibouti (1 per cent each), and Tunisia (less than one per cent)
This includes UN-chartered vessels delivering humanitarian food assistance – World Food Programme (WFP) purchased wheat – to the Horn of Africa and Yemen. Two UN-chartered ships have already left Ukraine, while another two are expected soon. WFP had so far purchased 120,000 metric tonnes of wheat to support humanitarian relief in the Horn of Africa, Yemen and Afghanistan.
The first WFP-chartered vessel docked in Djibouti on 30 August to support the drought response in the Horn of Africa. A second UN-chartered vessel, loaded with 37,500 metric tons of wheat, sailed on 30 August and docked in Türkiye on 3 September, where the wheat will be milled to flour.
This flour will then be loaded onto a different ship that will head to Yemen to support the World Food Programme's humanitarian response there. The third and fourth WFP-chartered vessels will also supply wheat to relief operations.
Some 25 per cent of grain has gone to upper-middle income countries – including Türkiye, China and Bulgaria; and 50 per cent to high-income countries like Spain, Netherlands, Italy, Republic of Korea, Romania, Germany, France, Greece, Ireland, and Israel.
The UN points out that all of the grain coming out of the Ukrainian ports thanks to the Initiative benefits people in need, as it helps to calm markets, and limit food price inflation.
All ship movements can be found on the Black Sea Grain Initiative website, which also contains useful facts and figures.
4) Food prices are coming down
There are strong signs that the Initiative is succeeding in one of its key aims, getting food prices down.
At a press briefing in mid-September, Rebeca Grynspan, the Secretary-General of the UN trade agency, known as UNCTAD, and Amir Abdulla, the UN Coordinator for the Black Sea Grain Initiative welcomed the fact prices have come down five months in a row: the Food Price Index has decreased nearly 14 per cent from its peak in March of this year.
Mr. Abdulla explained that falling prices meant that those who had been hoarding grain, in the hope of selling at a greater profit, were now selling, which meant that there is now more food supply in the markets, leading to further price drops. Ms. Grynspan, who is also coordinator of the UN global Task Team set up to help support countries deal with the triple economic shocks worsened by the effects of the war in Ukraine, pointed out that this is making a huge difference in a global cost of living crisis.
Globally, a record 345 million people in more than 80 countries are currently facing acute food insecurity, while up to 50 million people in 45 countries are at risk of being pushed into famine without humanitarian support.
In August, WFP Executive Director David Beasley declared getting the Black Sea Ports open to be "the single most important thing we can do right now to help the world's hungry". He warned that, whilst this would not, on its own, stop world hunger, bringing Ukrainian grain back on global markets would improve the chance of preventing the global food crisis from spiralling even further
5) Ongoing collaboration is necessary for continued success
The UN is acutely aware that keeping shipments sailing smoothly out of Ukrainian ports will require the continued collaboration of Ukraine and Russia. Mr. Abdulla has praised the "collaborative spirit" between the parties to the Initiative. He also noted the special role that Türkiye and the UN are playing in keeping the process moving.
However, with no clear end in sight to the war, the future is uncertain.
The current Initiative may extend beyond its initial 120 days after the signing date of 22 July, if parties so choose. Thoughts at the JCC team in Istanbul are already turning to the extension of the deal. Mr. Abdulla remains positive, expressing his hope that "with the UN's mediation efforts, it won't really be a matter for discussion".