Countries Must Strengthen Tax Systems to Meet SDGs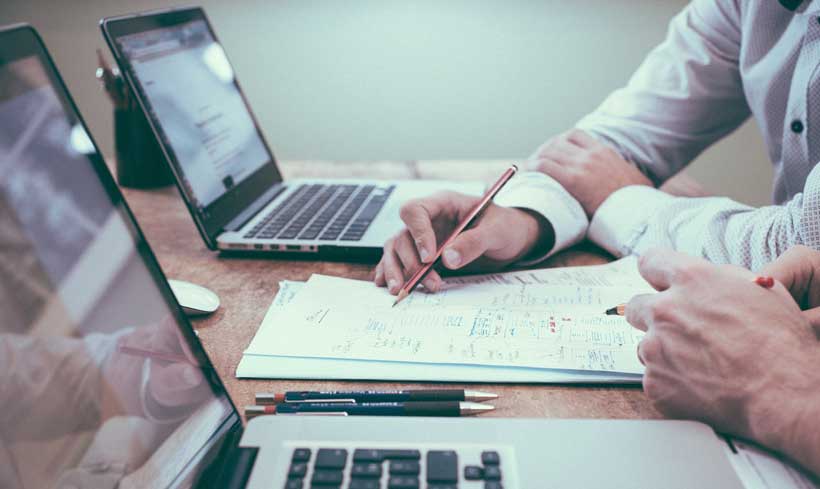 Major international organizations -including the IMF, OECD, UN and World Bank Group- today called on governments from around the world to strengthen and increase the effectiveness of their tax systems to generate the domestic resources needed to meet the Sustainable Development Goals (SDGs) and promote inclusive economic growth.
Domestic resource mobilization presents a particular challenge for developing countries, which struggle to raise sufficient revenue to provide basic services, such as road infrastructure, healthcare, and public safety.  Research indicates that at least 15 percent of GDP in revenue is necessary to finance these basic services but, in almost 30 of the 75 poorest countries, tax revenues are below this 15 percent threshold.
At the same time, all countries need to pay greater attention to the spillovers from their tax policies and step up their support for stronger tax systems. Governments and relevant stakeholders also need to continue to work together on establishing a fair and efficient system of international taxation, including efforts to fight tax evasion and tax avoidance.
During a three-day conference at UN headquarters on "Taxation and the SDGs", ministers and deputy ministers of finance, tax authorities, and senior representatives from civil society, private sector, academia, regional and global organizations will debate the key directions needed for tax policy and administration to meet the SDGs by 2030.
The conference, organized by the Platform for Collaboration on Tax (PCT) at UN headquarters, provides a unique opportunity to discuss the role of tax in ending poverty, protecting the planet and ensuring prosperity for all, including: how to mobilize domestic resources for development;  tax policies to  support sustainable economic growth, investment and trade; the social dimensions of taxation (income and gender inequality, human development); as well as capacity development and international tax cooperation.
As an era of unprecedented international cooperation on tax is underway with the advent of initiatives like the Automatic Exchange of Information, the Base Erosion and Profit Shifting (BEPS) project, and the active engagement of the UN Tax Committee—all these initiatives create new opportunities for the enhanced participation of developing countries in international tax policy discussions and institutions, but also new challenges to fully realizing the benefits of international cooperation on tax.
The conference aims to provide guidance to countries and other stakeholders on how to better target tax efforts to achieve broader development goals. Insights from the conference will help inform and shape the future work of the PCT members and partners, including the IMF, OECD, UN and World Bank.
Oil Market Report: 2020 vision
In this Report, we publish our first outlook for 2020. As we do so, volatility has returned to oil markets with a dramatic sell-off in late May seeing Brent prices fall from $70/bbl to $60/bbl. Until recently, the focus has been on the supply side with the familiar list of uncertainties – Iran, Venezuela, Libya, and the Vienna Agreement – lifting Brent prices above $70/bbl in early April and keeping them there until late May. Not that supply concerns have gone away: yesterday oil prices initially increased by 4% on news of the attacks on two tankers in the Gulf of Oman, before easing back slightly.
Now, the main focus is on oil demand as economic sentiment weakens. In May, the OECD published an outlook for global GDP growth for 2019 of 3.2%, lower than our previous assumption. World trade growth has fallen back to its slowest pace since the financial crisis ten years ago, according to data from the Netherlands Bureau of Economic Policy Analysis and various purchasing managers' indices.
The consequences for oil demand are becoming apparent. In 1Q19, growth was only 0.3 mb/d versus a very strong 1Q18, the lowest for any quarter since 4Q11. The main weakness was in OECD countries where demand fell by a significant 0.6 mb/d, spread across all regions. There were various factors: a warm winter in Japan, a slowdown in the petrochemicals industry in Europe, and tepid gasoline and diesel demand in the United States, with the worsening trade outlook a common theme across all regions. In contrast, the non-OECD world saw demand rise by 0.9 mb/d, although recent data for China suggest that growth in April was a lacklustre 0.2 mb/d. In 2Q19, we see global demand growth 0.1 mb/d lower than in last month's Report. For now though, there is optimism that the latter part of this year and next year will see an improved economic picture. The OECD sees global GDP growth rebounding to 3.4% in 2020, assuming that trade disputes are resolved and confidence rebuilds. This suggests that global oil demand growth will have scope to recover from 1.2 mb/d in 2019 to 1.4 mb/d in 2020.
Meeting the expected demand growth is unlikely to be a problem. Plentiful supply will be available from non-OPEC countries. The US will contribute 90% of this year's 1.9 mb/d increase in supply and in 2020 non-OPEC growth will be significantly higher at 2.3 mb/d with US gains supported by important contributions from Brazil, Canada, and Norway. Later this month, Vienna Agreement oil ministers, faced with short-term uncertainty over the strength of demand and relentless supply growth from their competitors, are due to discuss the fate of their output deal.
Ministers will note that OECD oil stocks remain at comfortable levels 16 mb above the five-year average. However, they will also note that although in 1Q19 weak demand helped create a surplus of 1.1 mb/d, in 2Q19 the market is in deficit by an estimated 0.4 mb/d, with the backwardated price structure reflecting tighter markets. This deficit is partly due to the fact that in May the Vienna Agreement countries cut output by 0.5 mb/d in excess of their committed 1.2 mb/d. In 3Q19, the market could receive further support from an expected pick-up in refining activity.
Recently, high levels of maintenance in the US and Europe, low runs in Japan and Korea, and fallout from the Druzhba pipeline contamination contributed to weak growth in global refining throughput. This could be about to change: according to our estimates, crude runs in August could be about 4 mb/d higher than in May. This might cause greater tightness in crude markets, particularly for sour barrels if the Vienna Agreement is extended and there is no change in the situations in Iran and Venezuela. Of course, much depends on the strength of oil demand later in the year.
A clear message from our first look at 2020 is that there is plenty of non-OPEC supply growth available to meet any likely level of demand, assuming no major geopolitical shock, and the OPEC countries are sitting on 3.2 mb/d of spare capacity. This is welcome news for consumers and the wider health of the currently vulnerable global economy, as it will limit significant upward pressure on oil prices. However, this must be viewed against the needs of producers particularly with regard to investment in the new capacity that will be needed in the medium term.
Businesses Double Down on Sustainability as Consumers Focus on Costs
While most businesses have intensified their sustainability efforts, many residential consumers' actions have stalled as cost and complexity have slowed commitment to clean-energy solutions, according to Deloitte's "Resources 2019 Study — Balancing climate, cost, and choice," released today.

Although the annual survey shows widespread agreement on the need to address climate change and reduce their carbon footprints, businesses seem much more willing to take action than residential consumers. The survey found that businesses increasingly view sustainability as an opportunity to create value, while residential consumers tend to have a more nuanced view that factors in the cost and convenience of sustainability improvements.
"Consumer complacency may be settling in as costs outweigh climate as a motivator in adopting new technologies and cleaner energy sources," said Marlene Motyka, Deloitte U.S. and global renewable energy leader and principal, Deloitte Transactions and Business Analytics LLP. "On the other hand, most businesses don't perceive a choice between climate and cost. They see green energy choices as a win-win: doing the 'right thing' is good for the environment and the bottom line."
According to the study, about two-thirds of business respondents say their customers are demanding they procure a certain percentage of their electricity from renewable resources, and nearly half of the businesses surveyed are seeking to do so. On the other hand, despite their own hesitations about investing in sustainability, most residential consumers surveyed expect action from the business sector and the government. Households also tend to believe it is the government's responsibility to set the vision and path for U.S. energy strategy, indicating that government policies could help overcome consumer reluctance to adopt sustainable technologies.
Among the key findings:
Of the 84% of business respondents aware of recent global climate change reports, nearly two-thirds reviewed or changed their energy management strategies in response, with 83% increasing their commitment.
While energy management remains a top priority, with 9 in 10 reporting goals to reduce electricity consumption, most businesses surveyed are also expanding resource management goals in other areas — with water gaining the most ground with an increase from 59% in 2016 to 75% this year.
Among residential consumers polled, 67% are very concerned about climate change and their personal carbon footprints, but there was a slight retrenchment in how they felt about the importance of renewable sources of electricity — down to 48% from 53% in 2018.
Keeping total energy bills affordable rose five points to 63% in 2019, continuing to be the most important energy issue for residential consumers surveyed, while using clean energy sources fell slightly from 2018 to 50%.
Residential consumer behavior on climate in holding pattern: complacency or confusion?
When it comes to translating attitudes into action, the cost of electricity and the perceived cost/time investment required for changing behaviors or adopting new technologies, can be significant barriers to change. Moreover, messaging about new technologies, alternate providers, and other options do not appear to be coming through clearly. Whether it's installing solar panels, enrolling in green energy programs, or purchasing battery storage or electric vehicles, many residential consumers consider those options too expensive or too complicated.
Slowing down on solar
Interest by surveyed residential consumers in installing rooftop solar fell from higher levels seen in 2016–17. Forty-four percent of those polled cite expense as the top barrier to solar installation, followed by uncertainty that panels would work as promised (21%). On the other hand, 39% of respondents would be extremely or very interested in purchasing a share in a community solar project, with interest highest among millennials (49%).
The millennial factor — the countertrend consumer
Surveyed millennials stand out as concerned about climate change and the only generation who consistently rate clean energy and exploring new technology options higher than other age cohorts. According to the study, 53% of millennials rate renewables' role in their electricity supply as extremely or very important, as opposed to 40% in the mature age category (68+). In terms of technology adoption, 18% of respondents use software apps to track energy usage, with 29% of them using it daily. They're also more likely to use home automation than older cohorts.
Home automation gaining momentum despite cyber concerns
Although home automation is at an early stage of deployment (only 2 in 10 of respondents), there are signs adoption is accelerating, with a doubling since 2016 of home device connectivity with smartphones. Fully 61% of active users surveyed are increasingly concerned about privacy and security, while 46% of all residential consumers say that these concerns might prevent them from purchasing smart home technology, and 39% of households link cyber risk with concerns about power outages.
Business see green begetting more green
While desire to cut costs was the top driver of those surveyed for resource management programs, "just 'the right thing to do'" rose 11 points in 2019 to second place, at 39%. In fact, companies who view energy procurement as an opportunity to reduce risk, improve resilience and create new value, rather than as a cost — rose to 88% from 81% in prior years.
More businesses are also tying resource management goals to employee compensation, with 48% polled already incorporating energy objectives into goals, the highest level ever. Of those not working to procure more renewable energy, 65% said they could be motivated to do so by combining renewable energy with battery storage to provide backup generation and/or to improve the economics of the overall system.
Businesses increasingly look to onsite/self generation
By 2021, surveyed companies generating electricity on-site expect to source less power from electricity providers, falling from 40% of power consumed in 2018 to 35% of power consumed in 2021. They expect to replace this electric power with increased supplies from on-site renewable generation, off-site renewables and on-site co-generation. The top three reasons cited for installing onsite generation were diversification of energy supply, cost savings (up sharply) and price certainty.
Interest in electric vehicles (EVs) accelerating
Residential respondents are showing significant interest and intent in EVs, with 26% of respondents saying they are extremely or very interested in purchasing an EV, and 11% planning to replace their current vehicle with an EV. Concerns hindering growth are cost (44%), recharging convenience (29%) and range (26%), but if gasoline prices were higher, interest in purchasing an EV would likely rise for about 44% of residential consumers — and 55% of millennials.
On the business side, the survey shows that while business intentions to purchase EVs for their fleets remain unchanged, more are making the charging stations they provide to employees available for public use. More than half (54%) of respondents said their companies provide EV charging stations for employees, and of these companies, the percentage who make them available to the public ticked up to 6 points in 2018.
"For incumbent electricity providers and new entrants, inertia among residential consumers may, paradoxically, provide a competitive advantage," said Stanley Porter, vice chairman, U.S. energy, resources and industrials leader, Deloitte Consulting LLP. "Generational preferences for greener energy, more choice, and more appetite for technology could open up markets. By understanding and segmenting the customer base and targeting them with clear and compelling messages through the appropriate channels, providers could break through consumer complacency and expand adoption of new services."
Since 2010, Deloitte's annual Resources study has been focused on the thinking of U.S. business and household decision-makers on energy usage, climate change, environmental responsibility, energy management and clean technologies. Based on surveys of 600 businesses across multiple sectors, and 1,500 residential consumers, the nationwide study was designed to provide insights that can help energy companies and businesses make energy-related investment and business decisions.
Modest Growth Ahead for Russia, but Opportunities to Boost Formal Employment
Real GDP growth in Russia surpassed expectations in 2018, reaching 2.3 percent, mostly due to the one-off effects of energy construction. Growth forecasts of 1.2 percent in 2019 and 1.8 percent in both 2020 and 2021 reflect a more modest outlook, in line with Russia's current potential growth of about 1.5 percent, says the World Bank's latest Russia Economic Report (#41 in the series).
In the first quarter of 2019, GDP growth slowed for several reasons, including a VAT rate increase, relatively tight monetary policy, a high base from the previous year, and a slowdown in oil production.
High levels of international reserves, low external debt, and a flexible exchange rate regime helped Russia limit exposure to external volatility and absorb external shocks. A new fiscal rule, which ushered in a stronger non-oil/gas current account, also strengthened Russia's external position.
However, difficult external financial conditions for emerging markets and elevated geopolitical tensions increased net capital outflows to US$ 67.8 billion (about 4.1 percent of GDP) in 2018 and led to a depreciation of the real effective exchange rate of 7.7 percent.
Higher oil prices, combined with a weaker ruble, better tax administration, and a conservative fiscal policy further improved fiscal balances at all levels of the budget system in 2018. The general, federal, and regional governments registered surpluses of 2.9, 2.6, and 0.5 percent of GDP, respectively.
"Russia's macro-fiscal buffers remain strong, with low public and external debt levels, and fiscal surpluses across all tiers of government," said Apurva Sanghi, World Bank Lead Economist for Russia, and main author of the report. "This stands in contrast to high and rising public debt levels and narrowing fiscal space in most emerging markets and developing economies."
Despite recent bailouts, Russia's banking sector remains relatively weak, with a lower capital adequacy ratio (12.2 percent as of April 2019) and a higher ratio of non-performing loans (10.4 percent) than in other emerging markets. The banking sector remains afflicted with high concentration and state dominance. As of April 1, 2019, the top five banks generated 57 percent of all banking sector profits, and state-owned banks accounted for 62 percent of all banking assets.
Unemployment declined further in the first quarter of 2019, to 4.8 percent. The poverty rate also declined slightly, from 13.3 percent in 2017 to 12.9 percent in 2018. This reduction was driven by growth in the main sources of income, wages and pensions.
Downside risks to Russia's medium-term growth outlook stem from the potential expansion of economic sanctions, renewed financial turmoil in emerging markets and developing economies, a souring global trade environment, and a dramatic drop in oil prices. On the upside, national projects aimed at strengthening human capital and increasing productivity, if well-implemented, could positively affect Russia's potential growth in the medium-term.
"When compared to advanced economies, Russia spends less on health and education," said Andras Horvai, World Bank Country Director for Russia. "The national projects, which would increase expenditures for education by about 0.1 percent of GDP per year, and for health by 0.2 to 0.3 percent of GDP per year, would help reduce the gap."
The Special Topic of the report examines informal employment in Russia and outlines possible measures to address the lack of formal employment. The share of informal employment, a pervasive phenomenon in Russia, is estimated to range between 15.1 and 21.2 percent. And the fiscal loss of underpayment by informal workers is estimated at between 1 and 2.3 percent of GDP.
The report suggests a three-pronged policy approach that would lead to more flexible labor legislation in certain areas, backed by more effective enforcement; a stronger safety net with better unemployment benefits; and a more mobile workforce. However, systemic solutions to reduce informality will require broader policies, especially faster creation of more formal-sector jobs.