Causes of Rohingya refugee crisis originate in Myanmar- solutions must be found there
"We are now in a race against time as a major new emergency looms," United Nations High Commissioner for Refugees Filippo Grandi told the Security Council via videolink from Geneva, Switzerland.
He said that the Kutupalong area in Bangladesh's Cox's Bazar is now the largest refugee settlement in the world, and with the monsoon season to start in March, 107,000 refugees are estimated to be living in areas prone to flooding or landslides.
"The [Bangladeshi] Government is steering a massive emergency preparedness effort, but international support must be stepped up to avert a catastrophe," he said, stressing that "as we have repeatedly said, resolving this crisis means finding solutions inside Myanmar."
He said that conditions are not yet conducive to the voluntary repatriation of Rohingya refugees to Myanmar.
The refugee crisis erupted in late August when Myanmar armed forces launched a security operation in the north of Rakhine State, driving thousands of children, women and men to flee over the border to Bangladesh in search of safety.
"The causes of their flight have not been addressed, and we have yet to see substantive progress on addressing the exclusion and denial of rights that has deepened over the last decades, rooted in their lack of citizenship," Mr. Grandi said.
"It is time to bring an end to this repeated, devastating cycle of violence, displacement and statelessness to invest in tangible, substantial measures that will start to overcome the profound exclusion that the Rohingya community have endured for far too long," he added.
Also addressing the Council was UN Assistant Secretary-General for Political Affairs Miroslav Jenca, who said that while there has been certain progress on the three priorities laid out by the Secretary-General, not all have been implemented thus far.
Turning first to the need to end violence and improve the security situation, he said that although large-scale acts of violence have subsided, concerns about threats and intimidation against the remaining Rohingya population from Bamar and Rakhine communities, as well as from militia and security forces in Rakhine state, persist.
Second, the UN does not have sufficient access to make a meaningful assessment of the humanitarian or human rights situation in Rakhine.
As for the third point, which is voluntary, safe, dignified and sustainable return of refugees and internally displaced people to their places of origin or choice, Mr. Jenca said the Government has taken some high-level steps to advance this process, including the convening of an Advisory Board, whose recommendations include the inclusion of the UN at an early stage, soonest full humanitarian access, wider media access, and the formation of an independent fact-finding commission.
Mr. Jenca called on the authorities in Myanmar to release the arrested two Reuters journalists and respect the right to freedom of expression and information.
Reuters has now published the story these journalists were working on, a deeply disturbing account of the execution of 10 Rohingya men in Inn Din village (Maungdaw) in northern Rakhine state,he said, while the Associated Press (AP) has also published a report of five mass graves in Gudar Pyin village (Buthidaung).
"These and other shocking reports of grave abuses demand our attention and action, for the sake of lasting peace and justice," he said.
Philippines Growth to Remain Strong Despite Global Uncertainty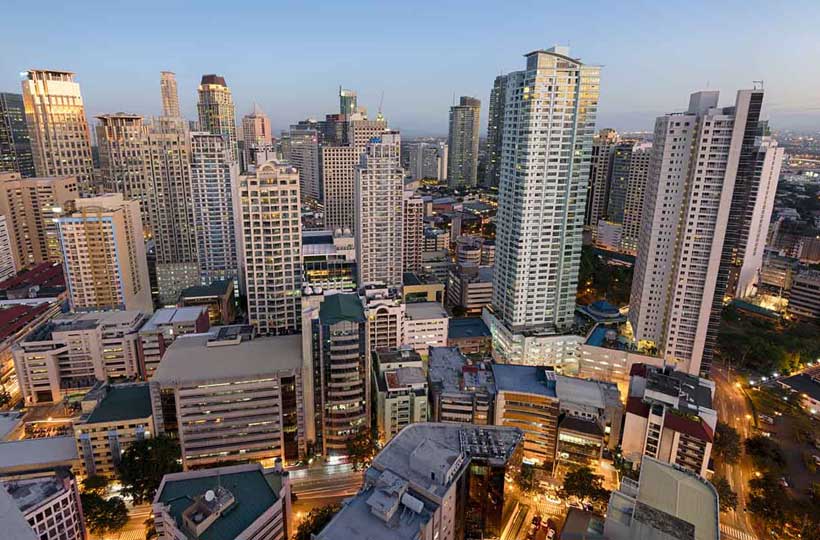 The World Bank maintains its 6.7 percent growth forecast for 2018 and 2019 despite rising global uncertainty. Considering recent economic data, the composition of expected growth was revised as compared to the April edition of the World Bank Philippines Economic Update.
Given recent fiscal trends, government consumption growth was revised upwards, while private consumption growth is expected to expand at 5.9 percent in 2018 and 6.2 percent in 2019.
Investment growth was slightly upgraded due to higher public capital outlays, including increased infrastructure spending. Overall, it is anticipated that real GDP growth will increase towards the end of 2018 and into the first half of 2019 with higher election-related public spending.
"The government's ability to carry out its investment spending agenda will determine if the Philippines can achieve its growth target of 6.5-7.5 percent over the medium term," said Birgit Hansl, World Bank Lead Economist for the Philippines. "In addition, higher private investment levels will be critical to sustain the economy's growth momentum as capacity constraints become more binding."
Exports, a key driver of growth for the Philippines economy, are projected to moderate in the coming years as global growth is expected to decelerate.
The World Bank's June 2018 Global Economic Prospects projected a gradual global slowdown over the next two years, predicated on moderately higher commodity prices, strong but gradually moderating global demand, and incremental tightening of global financing conditions. Uncertainty around global growth conditions has risen, with the possibility of trade and other policy shocks emerging from major economies.
New Programme Aims to Improve Infrastructure Procurement Capacity in Africa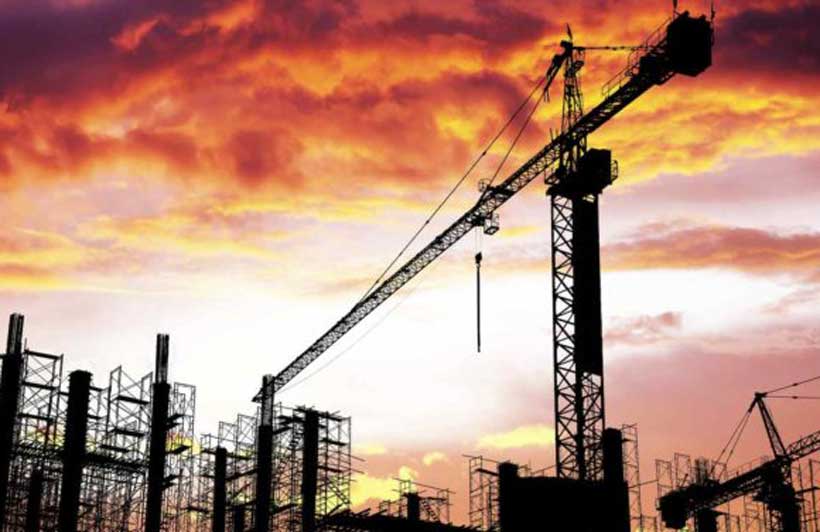 The Africa Infrastructure Fellowship Programme (AIFP) was today announced by Jean-Baptiste Lemoyne, Minister of State attached to France's Minister for Europe and Foreign Affairs.
The World Economic Forum, the Global Infrastructure Hub and the private investment firm Meridiam have partnered to create the Africa Infrastructure Fellowship Programme (AIFP), an initiative to help African governments strengthen internal procurement capability by training and retaining key officials in procurement agencies, with the aim of attracting greater private-sector investment to Africa.
The components of the programme will be tailored to the needs of each country but, at its core, the AIFP will be made up of the following elements:
Three-day introduction to infrastructure procurement and networking with peers (provided by GI Hub)
Tutoring and examination through the Multilateral Development Banks' Private Public Partnerships certification course
Two-week intensive course in infrastructure procurement (provided by selected universities)
Two-month placement in a private-sector company's infrastructure team
Ongoing support for 12 months following the programme, including twice-yearly AIFP-related events hosted by the GI Hub
"It is important to emphasize that this project is in line with the mission of the Forum, to improve the state of the world. It is necessary to highlight the importance of jointly solving the challenges that surround the development of infrastructure at the global level," said Denise Burnet, Head of Event Management and Member of the Executive Committee at the World Economic Forum.
Chris Heathcote, Chief Executive Officer of the Global Infrastructure Hub, said that, despite ongoing efforts, attracting private-sector investment into Africa remains a major challenge, and is a barrier to achieving the UN Sustainable Development Goals.
"In order to meet the UN SDGs and the demands of accelerating economic and population growth in the African continent, we forecast that these countries will need to spend $7.6 trillion to 2040. Our analysis forecasts that the continent will invest $4.3 trillion based on current trends, exposing an investment gap of $3.3 trillion, or 43%. Investors will only invest in countries where market conditions are favourable, and it's our goal through this initiative to assist in creating an environment that is conducive to private-sector investment in infrastructure," said Heathcote.
Thierry Déau, Chief Executive Officer of Meridiam, added: "As long-term investors, we are convinced that key success factors to projects rely on excellent synergies between the private and public sector. We chose to accompany the AIFP initiative, convinced that this agile organization based on strong commitments of stakeholders is the perfect tool to accelerate the deployment of sustainable infrastructure in Africa."
Africa has the highest population growth globally, and a number of its countries rank highly in terms of economic growth; and yet these countries also have the lowest growth in infrastructure stock.
The AIFP will be a six-month capability-building programme that will give participants a robust understanding of procurement, governance and the role of the private sector in infrastructure projects. The programme will provide participants with a mix of theoretical and practical training, opportunities to work within major private-sector companies, and lead to the establishment of a strong network of infrastructure practitioners across Africa.
How ICT is transforming and making our societies more resilient
Together with the International Telecommunication Union (ITU) and other partners, the United Nations Industrial Development Organization (UNIDO) has organized a side event at the UN High-level Political Forum on Sustainable Development (HLPF) to explore how information and communication technology (ICT) is transforming and making our societies more resilient.
The HLPF, which runs through to 18 July, brings together more than a thousand government, business and civil society leaders. The Forum, which meets annually under the auspices of ECOSOC, is a platform for the exchange of experiences in the implementation of the Sustainable Development Goals (SDGs), identifying gaps and lessons learned.
A selected multi-stakeholder panel at the side event, "ICT enabling the transformation towards sustainable and resilient societies", included government, business and the UN. Participants discussed how digital technologies are improving productivity and competitiveness, pointing out that recent studies confirm that digitalization has immense potential that could deliver around $100 trillion in value to business and society over the next decade. It was also noted that digital solutions have the potential to enhance resource optimization and efficiency in water and energy consumption.
Providing a UN perspective, UNIDO's Takeshi Nagasawa said, "The sustainable energy transition and Industry 4.0 share important characteristics that can be interconnected to pursue a sustainable energy transition. Such integrated approaches could be guided by the SDGs, which provide important target setting for energy, climate change and industry," adding that UNIDO has "the capability and relevant portfolio to foster Industry 4.0 across all stages of industrial development."