ADB Helps Philippines Bring in High-Technology Support for 'Build, Build, Build' Projects
The Infrastructure Preparation and Innovation Facility (IPIF), supported by the Asian Development Bank (ADB), has contracted out the first of three consulting packages to help the Philippine government prepare several complex infrastructure projects worth more than $11 billion.
The Philippines' Department of Public Works and Highways (DPWH) signed the contract today with Ove Arup & Partners Hong Kong Ltd (Arup) in a ceremony at ADB headquarters witnessed by senior officials from the government and ADB. In October 2017, ADB approved a $100 million loan for the IPIF to support the Philippine government in accelerating the delivery of high-quality public infrastructure projects under its ambitious "Build, Build, Build" program. Arup was selected by DPWH using ADB's procurement standards.
"The Philippine government is embarking on an ambitious, but much-needed infrastructure development program," said DPWH Secretary Mark Villar. "Major infrastructure projects involving the construction of tunnels through mountainous areas and long-span bridges across islands are unprecedented in the Philippines. A world-class firm like Arup will help our government generate large-scale, state-of-the-art infrastructure projects, optimize public investment, and realize our infrastructure vision."
Arup will help DPWH prepare feasibility studies and detailed engineering designs for new inter-island bridges, tunnels, and highways worth over $11 billion.
"DPWH's selection of Arup, which has decades of experience in mega transport projects, shows that the Philippine government is becoming increasingly savvy in managing large-scale infrastructure projects," said Hiroaki Yamaguchi, Director of the Transport and Communications Division for ADB's Southeast Asia Department. "We expect Arup to share its cutting-edge technology, innovation, and know-how with the government. ADB looks forward to continuing to work with both DPWH and Arup to help the government realize its ambitious projects under the 'Build, Build, Build' program."
The facility, along with the recently approved $5 million technical assistance grant, serves as a catalyst for the government's project management and monitoring system. It aims to strengthen the government's project facilitation and monitoring systems, reduce infrastructure bottlenecks, and help relevant agencies systematically monitor project progress and address operational issues at every stage of project planning, construction, and operation.
The remaining two contracts covering the preparation of DPWH's flood management projects and the Department of Transportation's projects are expected to be finalized shortly.
Beijing: Getting to know Chemical Leasing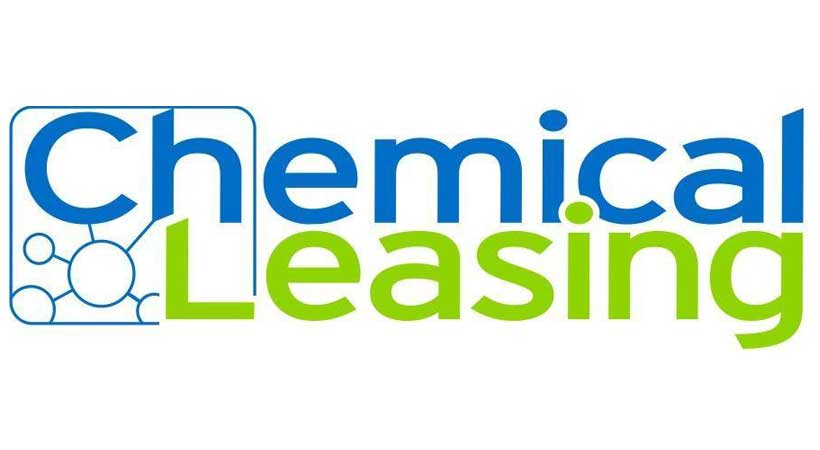 Experts from the United Nations Industrial Development Organization (UNIDO) have introduced the circular economy business model, Chemical Leasing, to stakeholders in China, and are encouraging companies to take advantage of the approach to achieve economic, social and environmental benefits.
More than 60 participants from government institutions, companies, and industry associations participated in a training session, jointly organized by UNIDO and the Solid Waste and Chemicals Management Centre, which is affiliated with the Ministry of Environmental Protection of China.
Chemical leasing is a business model in which the chemical company supplies a substance for a specific service, but retains ownership of the chemical. It shifts the focus from increasing sales volume of chemicals towards a value added approach
The training in Beijing addressed the general concept and policy perspectives of Chemical Leasing and introduced some of the best case studies showcasing the results of the approach at a global level. The training, which was part of a three-day mission to China, also showed participants how to establish a Chemical Leasing business case and how to quantify the benefits.
Representatives of the Government and of the private sector expressed huge interest and discussed potential ways of applying the Chemical Leasing approach in China.
The fourth Global Chemical Leasing award ceremony will take place in Vienna, Austria, in November 2018. It will be part of the Green Chemistry Conference 2018 in connection with the Council of the European Union (EU) programme, "Smart and Sustainable Europe", held during Austria's EU Presidency. Companies and individuals are invited to submit applications for the award in three categories:  case studies (for companies), research, and special innovation. The call for applications is open until 15 August 2018. More information can be found here.
UNIDO to work together with the International Solar Alliance
The United Nations Industrial Development Organization (UNIDO) has signed an agreement to work together with the International Solar Alliance (ISA). The joint declaration was signed on the first day of the Sustainable Energy Forum for East Africa taking place in Kigali, Rwanda from 19-21 March. The Forum has brought together key players within the sustainable energy sector to discuss challenges and opportunities for the sector within the wider East African Community.
The declaration was signed by Tareq Emtairah, Director of UNIDO's Department of Energy and Upendra Tripathy, Deputy Director General of ISA.
UNIDO is the specialized agency of the United Nations promoting and accelerating inclusive and sustainable industrial development. UNIDO helps countries, among other things, to increase substantially the share of renewable energy in the global energy mix and to achieve Sustainable Development Goal 7 to provide affordable, reliable, sustainable and modern energy for all by 2030.
The International Solar Alliance (ISA) is a treaty based international inter-governmental organization which was launched on 30 November 2015, with headquarters in India. The ISA has been established to collectively address common key challenges to scale up solar energy and take coordinated action to aggregate demand for finance, technologies, innovation, reseach and development,and capacity building.
At the signing ceremony, the two parties agreed to cooperate in a number of areas including developing knowledge networks to raise awareness of the benefits of solar energy in member countries; and to jointly collate and provide evidence-based advice to member countries on policies and practices to create a favourable environment for solar energy.
They further agreed to work with other parties, and to strengthen the institutional and technical capacities of the global network of sustainable energy centres, which includes the East African Centre for Renewable Energy and Energy Efficiency. The centres provide policy support, capacity building and technical assistance on solar energy applications and energy efficiency.
Business leaders and policy makers engage at the ASEAN-Australia Special Summit
Business leaders from ASEAN and Australia attended a series of engagements with policy makers at the sidelines of the ASEAN-Australia Special Summit.
These engagements provided them with opportunities to share insights into regional market dynamics, as well as exchange views on opportunities from the fast-growing technological advancement and enhanced economic ties between ASEAN and Australia.
Secretary-General of ASEAN Dato Lim Jock Hoi, who was in Sydney to participate in the Special Summit, also took time to engage these industry leaders and leading CEOs from ASEAN and Australia.
The business segment of the Special Summit saw the convening of the Small and Medium Enterprises (SME) Conference and a CEO Forum.
At the SME Conference on 16 March, Prime Minister of Australia Malcolm Turnbull, and his counterpart from Singapore, Prime Minister Lee Hsien Loong, highlighted the importance of SMEs as the engine for growth, and the opportunities for SMEs to benefit from closer economic linkages between ASEAN and Australia in the digital era. On this occasion, Prime Minister Turnbull announced the launch of an initiative on digital trade standards.
Opening the CEO Forum on 17 March, Prime Minister Turnbull highlighted the importance of receiving practical feedback from businesses in progressing regional economic initiatives. He also underscored the value of sharing experiences and expertise in areas such as sustainable and smart city development. To this end, Prime Minister Turnbull launched a new AUD30 million ASEAN-Australia initiative on smart and sustainable cities. Speaking at the same forum, Indonesian President Joko Widodo highlighted the immense opportunities from economic growth and digital technology advancement in ASEAN. The one-day forum addressed key topics related to ASEAN-Australia economic partnership, including on tourism, digital transformation in services, advanced manufacturing, Industry 4.0, agri-food and energy supply chains, and infrastructure.