Who's going to rescue Male?
In the last three and a half years of Prime Minister Narendra Modi's administration, China has been allowed to easily interfere with the internal affairs of India's close neighbors'. This demonstrates India's reluctance to stand with its neighbors'as they face grave domestic challenges which require India's assistance. The best example is the recent refugee crisis in Rakhine, western province of Myanmar, and the fleeing of the Rohingya Muslims to India and Bangladesh. Modi's government only observes the issue from the perspective of security, and therefore seeks to send the refugees back to Myanmar; it does not attempt to resolve the crisis. India is supposed to take the lead in resolving the Rohingya refugee crisis. However, its insular, defensive strategy has given the Chinese the opportunity to take a foothold; Modi is failing to address the situation. India is a country aspiring to become a major power but it is presently losing ground daily in the international power system. These raises serious doubt among the great powers and among those countries that desire and expect the rise of India.
The present Maldives crisis provides India with a chance to reclaim the trust of its neighbors. The first democratically elected President, Mohamed Nasheed, was arrested for terrorism charges in 2015 and sentenced to 13 years. In consequence of his health problems, he exiled in London now staying in Sri Lanka. Meanwhile, the Maldives' Supreme Court has ordered (on 1 February 2018) the release of the former president Nasheed and the other twelve members of the opposition party. If President Yameen's government complies with the court order, there is a good chance that it would lose its majority to the opposition party. Hence, Yameen refused to comply with the verdict of the court and declared a state of emergency. The Supreme Court has since taken a 'U' turn and revoked its judgment regarding the release of prisoners. Thus, Male is facing a great crisis.
In this article, I would like to argue that, since the Male crisis is occurring in the Indian Ocean Theater, it is for New Delhi to exercise its responsibility and resolve the crisis.
The Male Crisis
Modi skipped a visit to Male during his state visit in 2015 to the Indian Ocean countries. This was a policy mistake of the Modi's government. Hence, "India's leverage in the Maldives is less than it has ever been" (The Hindu). He should have visited at that time, to register a strong message in Male that 'India will stand with them shoulder to shoulder to restore democracy'. This would have been a tough message to Yameen, to respect the law. Now, however, in the vacuum of the government's mistake, Yameen is spreading his wings towards India's adversaries – China and Pakistan. If it is allowed – this would be a serious security threat for India. China should not be allowed to dictate terms in the Indian Ocean Region (IOR). So, by resolving the situation, Modi can rectify his past errors.
If India is to emerge from the containment strategy of China, then it should act with strategic assertiveness whilst simultaneously inviting both government and the opposition of Maldives' to negotiating table, to recover the rule of law in Maldives, and allow elections to be conducted in September 2018.
India should now act sensibly by considering the request from 'Nasheed the opposition camp' for India's support; they ask India "to send an envoy, backed by India's military". Nasheed believes that India alone can restore the democracy to the Island. Moreover, India cannot run from this emergency by citing "its long-standing claim not to interfere in other states' affairs" (The Independent). The Indian Ocean is India's backyard. India should not expect the West to come to the rescue of Male or allow China to interfere. The world knows that China is Yameen's close ally. It also knows that the Male military has trained in Islamabad and that ammunition has been produced in Male with the support of Pakistan.
The traditional responses of India – such as "we are watching closely and are disturbed" – will not work this time nor gain any diplomatic advantage. This is the time for India to step in and prove that the Indian Ocean is indeed India's Ocean, especially with increasing Chinese assertiveness therein. India should consider the sincere request of former president Nasheed, the condemnation of the West, and the support of the wider world.
China's mouthpiece, The Global Times, advises that – 'India must not interfere in Male' as it has no justification. India is surrounded by more rogue states. If India does not interfere in resolving the Male crisis, then law breakers closer to home will presume that India's desire to get along with China provides them with more impunity for breaking the law domestically. India's relations with China have no space with Male crisis. Hence, India has the duty to reinstate democracy in the island nation of Maldives and proclaim to the world that India's aspiration to become a major power has not faded. Modi should not forget that India is now a country with a "credible minimum nuclear deterrent". Our "ballistic missile arsenal can deliver warheads on targets more than 5,000-km away – a range that encompasses China's eastern centers". India also possesses and we have the "air, sea, and land-based launching platforms" (CRS Report, 2017). India's past leadership gave substantial power to Modi so that he would use it in situations of necessity like this, to safeguard India's image on the Indo-Pacific stage.
Conclusion
What are the available solutions and who is going to rescue Male? The answer is very clear: India holds this responsibility.
First, whilst dealing in this matter, New Delhi should avoid crafting useless statements like "we are disturbed by watching the Male crisis". This will not provide any positive results. India should being tough with the Yameen government; it should ring a bell about former Prime Minister Rajiv Gandhi's realism of "1988's Operation Cactus" to thwart the coup attempt to save the Maumoon Abdul Gayoom's government in Male. Through this communication Yameen will have a chance to presume India's strategic trajectory. Although China, Pakistan and Saudi Arabia are the close allies of Yameen, India should not back down on this matter. To shy away from this challenge is akin to a suicide attempt for the Modi government. No one would accept this leadership if it took this course.
Second, India should communicate its stance with the Indian Ocean Region (IOR) countries, to stand together and to mount pressure on the Maldives. This would send a signal to Beijing that it ought to avoid any interference in the issue, and sternly warn Yameen, forcing him to reconsider his position.
Third, New Delhi could meanwhile obtain the backup of the US, EU, and Australia, to make a powerful statement of India's intention to restore peace and order in Maldives.
Fourth, India should stand tall in this matter and tell the world that it is its duty and responsibility to earn and preserve the trust of other nations. This trust is now under serious threat, following the actions of the ruling elite in New Delhi. This trust was built brick by brick by India's leaders in the last seven decades. To keep this trust with its ally alive, India should act wisely to maintain its interest in the Indian Ocean.
Fifth and finally, if Modi fails to defend India's interest in the Indian Ocean, he should take moral responsibility. India's neighbor is facing a very serious issue. It is also vulnerable to the influence of China in the Maldives, which increases whenever New Delhi stands still. If there is no keen watchfulness with China, there will be serious long-term consequences. This can be seen in Sri Lanka today.
Under Narendra Modi's virulent Hindu nationalist leadership, India has lost another prize:  it is no  longer designated as 'Free' in the latest Freedom House freedom report.  Based on civil liberties and political rights, the country rankings are published annually, and India's new classification is "Partly Free' like arch rival Pakistan.
Suffering a progressive decline since Modi took over, India barely made the cut-off last year scoring 71. For comparison, a country like Canada scores 98, the UK 93 and the US only 83. Norway, Sweden and Finland are the only three countries with a perfect score of 100.
If China under Xi Jinping is grasping for top economic status, living there is no panacea according to the Freedom House report. It is one of a very few countries given a negative for political rights and only 11 for civil liberties scoring a total of 9. Yes, that's a single digit and close to countries like Saudi Arabia 7 and Tajikistan 8.
India, however, considers itself a democracy, so what has happened there? The answer of course is that Modi happened, and Yogi Adityanath, an extreme right-wing nationalist appointed by Modi to run India's most populous state, happened. Then discriminating laws and laws curbing dissent happened.
There is also the Citizenship Amendment Act (CAA) which excludes Muslims from its benefits and the associated National Register of Citizens (NRC) which penalizes and requires proof of citizenship, again targeting the vulnerable. Critics call it an act with the potential to rob India's 200 million Muslims of their nationality.
Political parties other than the ruling BJP say that they will not implement the acts in the Indian states where they run the provincial governments. The central government contends they must, setting the stage for a lawsuit.
In the enduring Kashmir problem, Kashmiris who are predominantly Muslim are fully aware of their status in an India that now seeks to unify Kashmir with India without their consent and with their status as citizens subect to social inequity. If citizenship is a sense of belonging, in Modi's India it appears to cohere specifically around a Hindu identity — Muslims, Sikhs, Christians and Parsis need not apply … unless they are willing to be second-class citizens.
Consider the case of a Muslim primary school teacher, Farida Begum, charged with sedition and jailed awaiting trial. She and her students put on a school play about the CAA and NRC, the latter requiring proof of citizenship and the former marginalizing Muslims by exclusion. In the play, a woman complains how a boy who was selling tea (a reference to Mr. Modi's tea shop from his early days) is now demanding documents and how she might have to dig up the graves of ancestors to find them. The teacher and the mother of the play's lead have been charged with sedition — sedition with 9-year old girls might appear to be risible but apparently not in Modi's India.
In this India of a tea-seller from Gujarat with ridiculous sedition laws and blatantly discriminatory citizenship acts, it is a natural consequence that Freedom House (a respected think tank with a history going back to 1941) in its latest annual report should no longer classify it as a free country, for it is not.
Pakistan: Politics entered into a new phase
Although Prime Minister (PM) Imran Khan got the vote of confidence from Parliament and seems his grip over politics. No doubt that the masses in Pakistan still believe that he is an honest, sincere, and visionary leader. But many questions are rising in their minds. Like: why he opted for seeking a vote of confidence from the Parliament: was he obliged? Any legal requirement? Was he wanted to prove his popularity? Etc.
Irrespective of Senate elections, he was not legally bound to seek a vote of confidence from the Parliament. In Pakistan's history, one of the prime ministers got a vote of confidence from the Parliament but could not survive longer and have to leave his prime minister-ship soon.
Will PM Imran Khan complete his remaining tenure till 2023 comfortably? Should he stay relax once getting a vote of confidence and proving his popularity? Should he conceive all is fine and his Prime Ministership is out of danger? Will the opposition stay calm and quiet till 2023 for the next general election in the country? And so on, many questions need to be answered.
True, it is absolutely true that PM Imran Kahn, for 178 votes in the National Assembly and secured his confidence in the Parliament. It was only the vote of filthy wealthy parliamentarians; they might not be reflecting the views of the masses. They got elected in the general elections held in 2018 but have lost contact with the masses in their own constituencies. PM Imran Khan also has in isolation from his voters. A specific class has encircled him and keep a distance between him and the masses. They do not know how tough is life for the majority of masses in their constituencies. The cost of life, inflations, and price-hike have made their lives miserable.
Interior Minister Shaikh Rashid Ahmed, who is a well-known public leader and representative, has expressed his views just after the vote of confidence in the Parliament that the Prime Minister should take notice of Government Servants Salary structure, which has not been revised for a long time. In contrast, the inflation and price-hike have made their lives miserable. I fact majority of the masses are facing hardship due to price-hike and are not satisfied with the Governance of PM Imran Khan. They might reflect their anger in the next general elections.
PM Imran Khan has struggled 22 years to become 22nd Prime Minister of Pakistan. He made several promises to the public to seek their support during the election campaign. People of Pakistan shown trust in him and voted for him. But after becoming Prime Minister, he has not met the expectations of the masses or his voters. He has not fulfilled some of his promises. Especially his promises affecting the common person and masses are not fulfilled, which might harm his political career.
The country is still facing an economic crisis, joblessness, poverty, corruption, lack of merit, denial of justice and lack of health care and education, etc. The masses are still suffering and living a miserable life.
PM Imran Khan cares a lot for the imported elite and which was reflected in the senate elections. He has chosen 15 out of 27 cabinet members from outside the hardcore PTI members. His choice of imported, dual national, foreign nationals, and electives from other parties will not stand with him once he is in deep crisis and may travel abroad, leaving him alone. Some of his cabinet members, who have not to stake in Pakistan, or on the pay role of foreign countries, may not rescue him in severe crises. At the cost of few cabinet members, he should not offend his loyal workers and PTI members.
This is when he should think twice about what caused him to seek the vote of confidence. How should he serve Pakistan in the capacity of Prime minister, where he can meet the masses'. It is masses whose votes make a difference. The elite is not more than 10% in the country, and their vote bank can not make him Prime Minister again.
On the other hand, the opposition is intended to give him a hard time and may not spare him to relax or enjoy the prime ministership longer. The masses, due to dissatisfaction, may be exploited by the opposition.
As a matter of fact, Pakistan's politics has entered into a new phase, and it is suggested that PM Imran Khan availing this opportunity, should re-evaluate the situation and revise some of his policies and take merit-based righ decisions. It is never too late!
COVID-19 pandemic and positives/negatives of the Pakistani government's policy towards it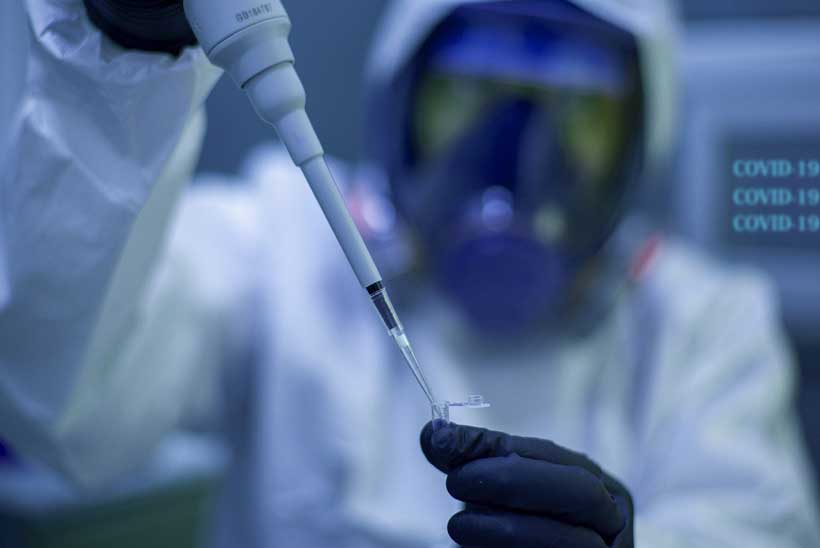 The covid-19 erupt from Wuhan in December 2019. The first case in Pakistan was observed on February 26th, 2020.It is considered a global pandemic because of its contagious nature. It has engulfed many lives and economies. Whereas Pakistan, despite its socioeconomic and political problems, has tackled covid-19 efficiently so far. Objectives of these policies were to contain and mitigate the spread of covid-19. Pakistan made effective policies to hamper the unfurling nature of covid-19. It was praised by the director-general of WHO and he mentioned it as a lesson for the rest of the world. The upshots of the policies on its citizens were both positive and negative, but they helped a lot in sailing through covid-19.
Covid-19 has accentuated the inadequacy of the health sector. However, to combat covid-19, RFCC assists hospitals to evolve their capacities to provide treatments. Many hotels and motels were converted into quarantine centers. Number of ventilators, gears, beds, and testing capability has been increased. Pakistan got a loan of $760M to improve its medical handling. These policies seem effective as they are the major line to combat covid-19. Number of staff has also increased. These policies play a crucial role in containing Corona virus but due to lack of awareness, many people didn't get tested. Overall, it played a positive role.
"Out of 220M population, 25% are living below the poverty line and 30% live in grave poverty," said the PM Imran khan. Therefore, containing the poverty and retaining the economy is an arduous task. For this purpose, the Ehsas program was launched with a stipend money of Rs.12000 for the vulnerable. Employees wouldbe paid a salary during complete lock-down. The government displayed leniency in paying taxes to accelerate the investment. The banks remained open during the nationwide lock-down. However, an in-depth analysis reveals that Ehsas program didn't prove effective due to the absence of a proper tracking system. The poor and needy people in rural areas were not affable with the technology, therefore they were unable to enroll in this program.
Moreover, the government's policy of smart lockdown cannot be ignored. It started in April, targeting the disease hotspots. The purpose of this policy was to provide a breathing space to the most vulnerable section of the society. Because nationwide lock-down was threatening food security. Smart lock-down technology played a crucial role and made Pakistan distinctive around the world.
To dampen the adverse effects of covid-19 on society, section 144 was implemented to avoid public gathering. According to the health ministry "home quarantine, zoning of hospitals, and social distancing should be in the nitty-gritty of the policy." They imposed a ban on air traffic and started screening at the airports for international travellers these measures proved beneficial to some extent. But unfortunately the government couldn't ensure the SOPs.
In a nutshell, the aforementioned account enables a worthy conclusion that Pakistan has managed to contain the devastating effect of covid-19, however, the danger is not over yet. The second wave of covid-19 has started globally which can overturn the successful results other way round. Therefore, some stringent action should be taken to make the policy of containment of covid-19 more effective that is only possible if there is a consensus between the federal and provincial governments. The only way to limit the dangers of the virus is to come up with the unified and all inclusive national plans.