Playing it safe: Promoting sustainable biotech in India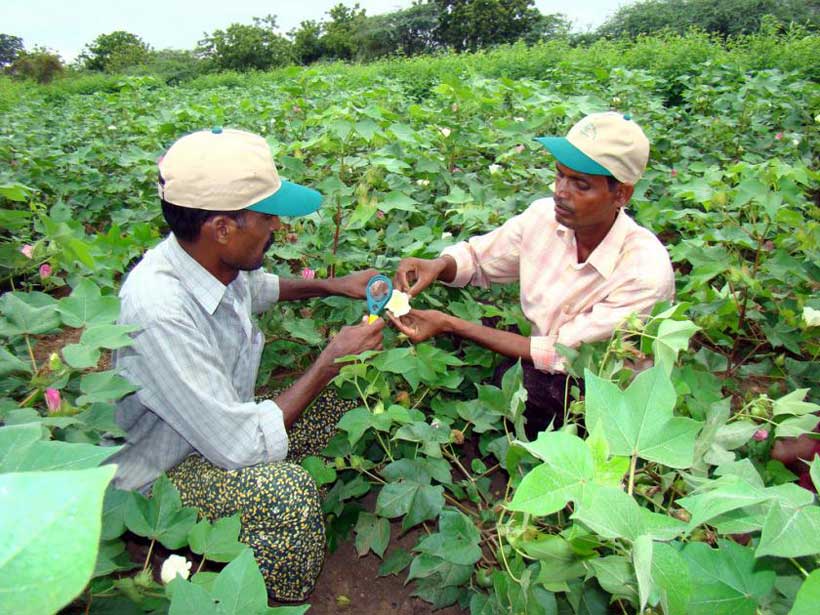 Modern biotechnology promises remarkable advances in agriculture, medicine and industrial products. The genomes of many plants and animals are being mapped, and techniques are being developed to manipulate genetic material and fuse cells beyond normal breeding barriers.
These advances have led to the appearance of the development of resilient and sometimes totally new projects referred to as Living Modified Organisms (LMOs), or commonly as Genetically Modified Organisms. Some of these may be beneficial to humans, but they need to be properly assessed for potential risks, monitored and tested over extended periods to ensure their safety.
What do we mean by biosafety and why is it important?
Biosafety refers to the safe handling, transport and use of organisms – whether animals, plants or bacteria – that have been modified using modern biotechnology.
The Government of India has committed to developing and deploying agricultural biotechnology to meet the needs of rural communities and growing urban populations. But it wants to do this safely and in compliance with its international commitments.
LMOs are any living organism with a novel combination of genetic material obtained thanks to modern biotechnology. While LMOs can bring benefits to agriculture, nutrition and health, they can also – if not used safely – harm species and disrupt ecosystems.
"As the country with the second biggest population in the world, if India can get biosafety systems right, that's a huge benefit for humankind," says Alex Owusu-Biney, a UN Environment biosafety expert.
UN Environment works in partnership with the Global Environment Facility (GEF) and the Convention on Biological Diversity to assist the Parties to the Cartagena Protocol (of which India is one) to meet their commitments under the agreement.
The Cartagena Protocol on Biosafety, a supplement to the Convention on Biological Diversity, is an international agreement that aims to ensure the safe handling, transport and use of organisms that have been modified using biotechnology. The Protocol, which entered into force in 2003 and has 171 Parties, aims to guard against adverse effects on biological diversity.
The project and what it has achieved
The UN Environment-led 2012-2016 India project titled "GEF Phase II Capacity Building Project on Biosafety" was officially closed in June 2017 after achieving its objectives.
Key partners included international and national agencies, among them the ILSI Research Foundation, which provided technical support on risk assessment and risk management; Research and Information Systems India – support on Socioeconomic Considerations; and India's Ministry of Environment, Forests and Climate Change, which implemented the project with support from the Biotechnology Consortium India Limited. This was a unique Public-Private sector and multi-stakeholder partnership.
The project built capacity in human and infrastructure resources for improved biosafety management in line with the National Biodiversity Action Plan, the National Biotechnology Development Strategy, the National Environment Policy, and the Cartagena Protocol, among others.
It also strengthened the biosafety management system in India, including the handling, transport, packaging and identification of LMOs; and helped raise awareness of the issues. A survey was done of the pipeline of genetically engineered crops being developed in India.
Eight Biology Documents on Sorghum, Tomato, Papaya, Chickpea, Pigeon Pea, Mustard, Potato and Rubber were developed to assist in Risk Assessment and Risk Management. This is the first comprehensive national intervention outside the Organisation for Economic Co-operation and Development to develop such supportive tools.
Under the project, four laboratories for detection of LMOs – the National Bureau of Plant Genetic Resources, Punjab Biotechnology Incubator, DNA Fingerprinting and Transgenic Crop Monitoring Laboratory, and the Export Inspection Agency in Kochi – have been strengthened. They are now officially gazetted as the National Referral Laboratories for the detection of LMOs.
The Nagoya-Kuala Lumpur Supplementary Protocol to the Cartagena Protocol on Biosafety will enter into force on 5 March 2018.
Coral reefs: We continue to take more than we give
Figures released today on international financial support being given to protect and sustainably manage the world's coral reefs reveal funding contributions are not only inadequate, but disproportionate to how much the fragile ecosystems offer humans in food, livelihoods, medicine and environmental protection.
Coral reef ecosystems provide society with resources and services worth $375 billion per year. They house 25 percent of all marine life, feeding hundreds of millions of people; they enable discovery of new pharmaceuticals and provide work and income through the tourism and fisheries industries.
Yet we have lost at least one fifth of the world's coral reefs, with some estimates placing the loss of live coral as high as 50 per cent. These vital ecosystems are being rapidly degraded as a result of warming sea temperatures due to climate change, overfishing, destructive fishing, ocean acidification, and a range of land-based activities. A recent study in the Asia-Pacific region also found that coral reefs are contaminated by 11 billion pieces of plastic, which are leading to coral disease.
The coral reef funding analysis, conducted by UN Environment, the International Coral Reef Initiative and the UN Environment World Conservation Monitoring Centre, found that in the 83 countries surveyed, there was an increase in funding between 2010 and 2016 in response to global and regional policy commitments on environmental management and protection, but that the more than $1.9 billion currently being invested is not commensurate with the economic and social gains we make from coral reefs.
The value of a single hectare of coral reef in terms of tourism, shoreline protection and fisheries is, on average, $130,000 per year, and as much as $1.25 million where the tourism sector is large. Travel and tourism, much of it dependent on reefs, contribute a third of the GDP in the Caribbean for example, and as much as 80 percent in the Maldives.
Coastal fisheries supported by coral reefs contribute to food security of hundreds of millions of coastal dwellers, providing 70 per cent of the dietary protein of Pacific islanders. Coral reef organisms are a source of many medicines, such as antiviral drugs and the anticancer agent Ara-C used in chemotherapy for leukemia and lymphoma.
The analysis reveals annual investment in maintaining healthy reefs through overseas development assistance is only 0.07 percent of the value of the societal benefits we draw from them. And of this investment, the majority of funding for work related to coral reefs and associated ecosystems is driven by a small number of funders, with nearly three-quarters of all projects consisting of small-scale initiatives.
Funded projects for coral reefs and associated ecosystems were identified in a total of 83 countries and territories, out of more than 100 countries and territories where tropical corals are known to exist. Some countries with a large coral reef area were found to be receiving comparatively low amounts of donor funding per unit area of reef. Out of the 314 projects surveyed, 279 focused on a single country – Tuvalu.
Funding is essential for sustainable management of coral reefs and associated ecosystems worldwide. But greater consideration of these ecosystems as blue economy assets is required, both in the public and private sector, to enable more and more diverse investment, and in the longer term reduce reliance on donor funding.
"If greater action is not taken today, the planet could lose its live coral reefs and with them a large number of the world's marine species by 2050," said Gabriel Grimsditch of UN Environment's Marine and Coastal Ecosystems Branch.
"The necessary change will only be possible when mindsets change, in the general public, among financial decision makers, and also in the environment sector."
The Funding Analysis was conducted by UN Environment, the International Coral Reef Initiative (ICRI) and the UN Environment World Conservation Monitoring Centre, and was funded by the Government of France.
2018: The International Year of the Reef
The International Coral Reef Initiative (ICRI) has declared 2018 the International Year of the Reef. UN Environment together with partner organizations is helping to drive a worldwide campaign to raise awareness about the value and importance of coral reefs and threats to their sustainability, and to motivate people to take action to protect them. All individuals, corporations, schools, governments, and organizations are welcome and actively encouraged to participate in IYOR 2018.
Sustainable Yemen programme recycles waste as school materials
An innovative project recycling and transforming waste into educational tools and art forms is one of many sustainable development schemes coordinated by the local sub-unit of the Yemeni National Commission for UNESCO.
The sub-unit, based in the province of Hodeidah with work extending to neighbouring areas, acts to coordinate and implement the multiple activities of projects on Education for Sustainable Development (ESD). It brings together educational, civil and private sector organizations to mobilize communities towards achieving the targets of the Sustainable Development Goals (SDGs) and improving their own environment.
Since 2012, the initiative's successes include training 60 teachers on the UNESCO course "Education and Learning for a Sustainable Future" and training 320 youth on project management and marketing. It has also established a youth foundation and community college and organized training of trainers.
Project Manager Faisal Ali Ayed said: "The Hodeidah work is particularly important because it is the first project in Yemen that has succeeded in using ESD in a context of large population density and a high percentage of youth facing the multiple challenges of poverty and unemployment."
Other innovations include using teachers for e-learning, setting up of electronic libraries and collecting funds for poor students to provide breakfast, school meals, school uniform and school bags. Alongside these are awareness campaigns offering information and advice around healthy balanced food, early marriage and HIV/AIDS.
Sustainable development clubs have also been established in some schools to promote community activities related to all dimensions of sustainable development (environmental, social and economic).​
Mr Ayed explained why the work had been so successful. "The project has a really dedicated team and collaborating partners. For that reason, the project has achieved real transformation in practices in schools and community and at the same time has received huge media attention so the impact is spread."
For the future, there are plans to expand the implementation of ESD projects, increase the number of the beneficiaries of educational institutions, in particular youth and women, spread the work to the neighbouring provinces of Hajjah and Rimah where six major projects will be implemented to train school principals, teacher trainers, educators, women and young people on ESD.
An important aspect of the work is enabling young people and women to enter or re-enter the labour market. So far, 920 youth and women have received life and professional skills training and help on integration into the labour market.
"The project has contributed to empowering women to participate in community development as well as changing society's vision of the role of women and enabling the acceptance of different roles for women in society," said Mr Ayed.
How China's ban of plastic waste imports can help us beat pollution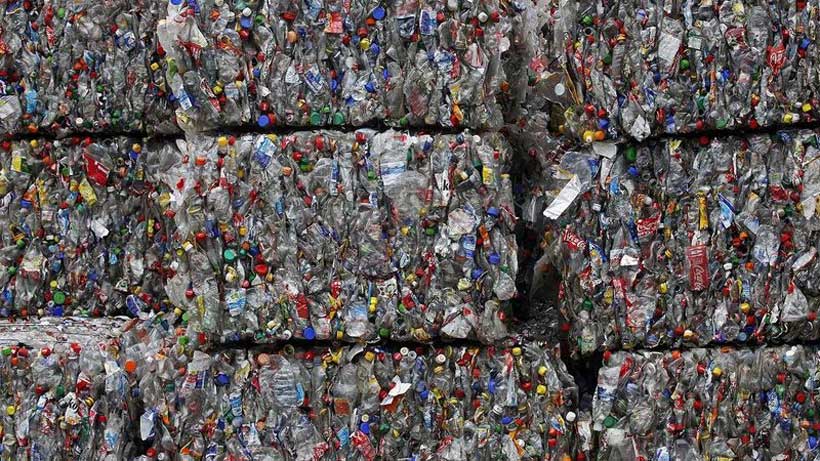 When China decided to ban imports of plastic waste at the end of last year, it left major exporters of plastic waste unprepared. According to the Worldwatch Institute, the average North American or European consumes 100 kilograms of plastic every year. Globally, only 14 per cent of our plastic waste is being recycled. Current recycling machines are unable to separate plastics into reusable forms, so plastic waste has previously been pressed into bales and sent to China, where recyclable plastic was manually picked and reused.
The imports of plastic waste have had disastrous impacts on the environment and people's health in China. Batches were often contaminated with hazardous materials, such as medical trash, endangering workers in the recycling facilities.
Approximately 8 million tons of waste, the amount China imported in 2016, now needs to be processed somewhere else. This could mean shifting the waste to neighbouring countries, but less developed treatment industries give rise to a growing informal recycling sector and its related environmental and social damages. For now, the United Kingdom and the United States have turned to landfilling and incineration to rid themselves of their growing piles of plastic waste, meaning that resources are not only being wasted, but are also polluting air and land.
China's policy decision should not mean that the "problem" of plastic waste is relocated to other countries or buried on landfill sites. Instead, this moment should be seen as a trigger-point to develop sustainable plastic waste management practices and boost recycling rates in waste exporting countries.
Green industrial policies allow governments to leverage this opportunity to cut off plastic waste where it starts. Plastic waste regulations show how green industrial policy can directly impact our daily lives. But it is only one piece in a set of different policies that can help transform our economies into drivers of sustainability. While research into the field of green industrial policy is still relatively limited, UN Environment and the Partnership for Action on Green Economy (PAGE) are at the forefront of delivering the data, the theoretical information and concrete advice to policymakers, enabling them to pilot this transformation in their countries.
On 22 February, PAGE is hosting an event on green industrial policy for transformative change, discussing the links between theory and practice. The event will launch the trilogy of PAGE publications on green industrial policy: "Practitioner's Guide to Strategic Green Industrial Policy", "Green Industrial Policy: Concept, Policies, Country Experiences" and "Green Industrial Policy & Trade: A Tool-Box".