Broadest ever participation in IEA emergency response exercise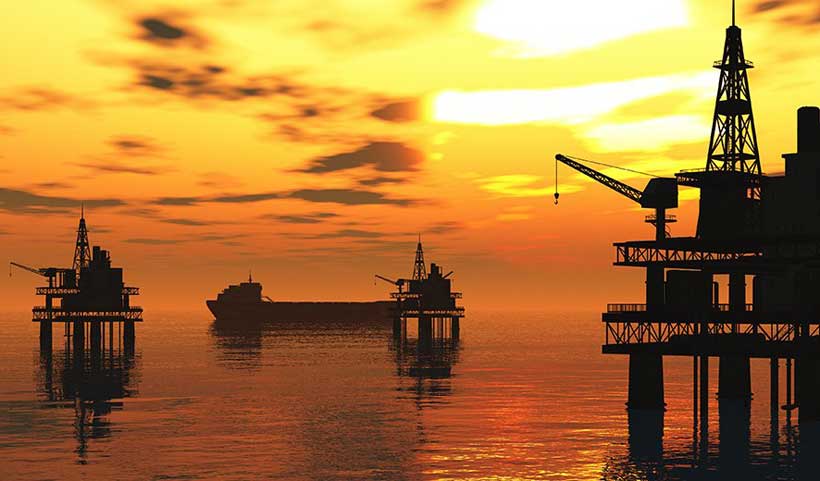 As part of its mandate to promote oil security, the International Energy Agency (IEA) conducted an emergency response exercise (ERE) from 5-9 February 2018. While previous EREs have featured only IEA Member Countries with some partner countries observing the exercise, last week's exercise featured the broadest ever real participation, with 44 countries around the globe taking part.
The purpose of the ERE is to simulate how the IEA coordinates the release of emergency oil stockpiles in the event of an oil supply disruption. Participants are guided through the "Initial Contingency Response Plan" in real time, in order to help countries gain a better understanding of the procedures and mechanisms that need to be implemented during an IEA coordinated action. The exercise tests communication within and between participating countries and the IEA Secretariat under time pressure, and also tests the emergency data reporting capabilities of participating countries.
The exercise began with a training session in which participants were briefed on IEA emergency response procedures during a crisis. Following the training session, participants worked to develop strategies to respond to a realistic, hypothetical supply disruption scenario.
Previous EREs have simulated major disruptions to global oil supplies, ranging from large-scale natural disasters to geopolitical conflicts. Participating countries watch the details of the situation unfold through a series of simulated news clips, which are followed by discussion on possible courses of action.
This year's ERE featured all 29 IEA member countries, IEA Accession countries Chile and Mexico, Association countries China, India, Indonesia, Morocco, and Thailand and via the European Commission the eight EU countries that are not a member of the IEA. In total, countries representing some 70% of global oil demand participated in the exercise, compared to only 46% if it had been limited to IEA Members alone.
"I believe this is a good example of the concrete benefits of our modernisation strategy," said IEA Executive Director Dr Fatih Birol, "It underscores the synergies between our efforts to open the doors of the IEA to emerging economies and the IEA's core mandate of enhancing energy security."
Since the creation of the IEA, there have been three collective actions: in the buildup to the Gulf War in 1991; after Hurricanes Katrina and Rita damaged offshore oil rigs, pipelines and oil refineries in the Gulf of Mexico in 2005; and in response to the prolonged disruption of oil supply caused by the Libyan Civil War in 2011.
UNIDO at Hannover Messe 2018
The United Nations Industrial Development Organization (UNIDO) again had a strong presence at the annual Hannover Messe, the world's leading industrial trade fair which attracts over 6,500 exhibitors and 200,000 visitors. UNIDO has participated in the Hannover Messe every year since 2015 to provide a platform where institutions and industrial enterprises from its Member States can promote themselves at this important international trade setting.
Fulfilling one of its core functions of convening stakeholders and brokering partnerships for knowledge transfer, networking and industrial cooperation, this year UNIDO organized a variety of events.
At the UNIDO stand in the Global Business Markets Section, the UNIDO Director General LI Yong welcomed co-exhibitors representing UNIDO's Investment and Technology Promotion Offices in Germany, Korea and Nigeria, as well as those representing Subcontracting and Partnership Exchange centres in Cameroon, Colombia, Iran and Mozambique.
Li stressed that "participation in international events such as Hannover Messe serves as an opportunity for the organization to actively promote its work in the field of international trade, investment promotion and technology development and highlight UNIDO's role in helping its Member States to implement the Sustainable Development Goals that form part of the 2030 Agenda for Sustainable Development''.
During the morning of 25 April, UNIDO together with the United Arab Emirates organized promotional events on the Global Manufacturing and Industrialization Summit (GMIS) around the theme, 'Finding innovative solutions to achieve the Sustainable Development Goals: Role of Fourth Industrial Revolution technologies'. These included a panel discussion and TEDx-style talks on ways manufacturing firms, governments, academia, and non-governmental organizations can collaborate to harness the potential of the Fourth Industrial Revolution (4IR); and elevator-style pitches by three start-ups from developing countries presenting their renewable energy innovations.
At a gala dinner later the same day, Director General LI participated in the launch of the Initiative for Global Prosperity (IGP), which has evolved within the framework of the GMIS. The IGP aims to inspire innovators worldwide to design technological solutions to pressing global development issues, using existing knowledge on robotics, artificial intelligence, 3D printing, and automation.
On the margins of the Hannover Messe, Director General Li met with Jochen Köckler, member of the Managing Board of Deutsche Messe, to reiterate their commitment to work together to support Member States on trade and investment promotion, Industry 4.0 and technology transfer for developing countries.
ADB to Help Improve Water Governance, Develop Regional Urban Investment Plan for Mongolia
The Asian Development Bank (ADB) has agreed to provide two technical assistance (TA) grants totaling $2.5 million to help the Government of Mongolia strengthen water governance at the river basin level and prepare a development investment program for aimag and soum centers in the country.
The agreements were signed by Batkhuu Idesh, Director General of the Development Financing Department of the Ministry of Finance, and Yolanda Fernandez Lommen, ADB Country Director for Mongolia, at a ceremony in Ulaanbaatar. First Secretary Hiroshi Fukasawa from the Embassy of Japan in Mongolia witnessed the event. Representatives from the Ministry of Environment and Tourism and the Ministry of Construction and Urban Development also participated.
"Mongolia's future development rests heavily on how it manages its resources and achieve sustainable development driven by a multisector economy and ecological balance," said Ms. Fernandez Lommen. "Both projects are aligned with ADB's Country Partnership Strategy for Mongolia, which supports the government's efforts to foster inclusive growth, improve people's access to services, and strengthen environmental sustainability."
The $1 million water governance TA grant aims to improve the effectiveness and sustainability of investments in the water sector and infrastructure in the country to provide socioeconomic benefits. The project will assess the current status of water governance standards, provide policy recommendations for legislative and institutional reforms, and develop and update management plans for river basins. It will strengthen and build capacity among government agencies, and assess the potential scaleup and replication of water security approaches for river basins.
The regional development TA grant for the aimag and soum centers is worth $1.5 million. It will help the government develop an investment program to improve basic urban services and promote the local economy in selected aimag capitals and soum centers. The program will focus on regional urban clusters that have the potential to build a more resilient and diversified economy to deliver inclusive and sustainable growth. The TA will support the preparation of the investment program, such as the formulation of economic and urban development strategies, feasibility studies, and measures that will enhance aid effectiveness and project readiness.
The two projects are funded by the Japan Fund for Poverty Reduction. Over the past 19 years, the fund has supported projects in Mongolia in poverty alleviation, community development, improving livelihoods, and safeguarding the environment.
Data USA adds more than 7,300 profiles of higher education institutions to visualization platform
Data USA has released new data visualization profiles summarizing the costs, demographics, debt, acceptance rates, financial aid, and endowments of more than 7,300 universities and higher education institutions in the US. The visualizations make available data from the US Department of Education's Integrated Postsecondary Education Data Systems (IPEDS).
Data USA is a free, open data platform created in collaboration between Deloitte, MIT, and Datawheel. Data USA integrates, visualizes, and distributes data from multiple public sources and has grown in its first two years to more than 300,000 monthly users, becoming one of the main sources for Americans to access public data.
"The new university profiles will allow students, parents, and school counselors, to understand the cost, demographics, and career opportunities of thousands of US universities," said César Hidalgo, director of MIT's Collective Learning group and a co-founder of Datawheel.
"Whether you are a student or parent, researcher, journalist, employer, or curious citizen, these new data visualizations offer greater insights into the composition of colleges and universities around the country and the integral role they play in the overall job market," said Matt Gentile, principal, Deloitte Transactions and Business Analytics LLP, and one of the Data USA project lead sponsors. "With the vast amounts of open government data, we're closing the gap in making that data useful, understandable, and actionable."
"IPEDS data is extensive, but to most individuals who are not thoroughly familiar with the intricacies of the formats involved, translating the raw data into useable information is a daunting task," said Jeff Bradfield, National Practice Leader for Higher Education, Deloitte Consulting LLP. "With this new interface, the data is now more accessible to people inside and outside the higher education community."
The new higher education profiles provide a robust amount of data visualizations, including:
Admissions and financial aid
Majors, time to complete degrees, and jobs of graduates
Diversity of student and faculty populations
Staffing, expenses, and operations
Additionally, the individual institution profiles that also include automatically generated comparison data from peer institutions.
Data USA is the most comprehensive visualization engine for shared US government data to date, aggregating and visualizing publicly available data from multiple sources including the Department of Labor, Department of Commerce, the Census, and Department of Education, among others.
Data USA is freely available and users can browse the data and gain insights using filters or target their view using search tools. The code is open source, and the platform is scalable, allowing for new data to be added. Application developers can build on the Data USA platform using the API and integrate additional data for custom use.