5 myths about solar panels, debunked
Home solar panels can drastically cut or even eliminate electricity bills, reduce a home's carbon footprint, increase resale value, and may even help a home sell faster.
The cost of rooftop solar systems has fallen dramatically in recent years, and most homeowners have the option of buying the system, leasing it on reasonable payment terms, or having a third-party pay for and install the system at no up-front cost at all for the homeowner. Plus, home solar systems are eligible for federal tax credits.
All of this explains why the number of homeowners installing solar has sky-rocketed across America. Nevertheless, many homeowners remain skeptical about taking control of their energy use and installing solar. Why? The various myths that still persist around solar power could be the reason.
"Solar technology has been around for a long time, but even though it's entered the mainstream, many homeowners are still skeptical," says renewable energy expert Roger Ballentine, president of Green Strategies, a leading Washington-based consulting firm. "That's because a number of myths persist, pointing to the need for better consumer education about the benefits of home solar installations."
Ballentine points to private and government studies providing real information that debunks the myths surrounding solar power. For example, research by the U.S. Department of Energy's National Renewable Energy Laboratory (NREL) and the Lawrence Berkeley National Laboratory found solar panels help homes sell faster and for more money than those without solar.
If you're considering installing a solar panel system on your home, here are five common myths — and why you shouldn't believe them:
Myth 1: Solar panels only work if you live in a warm, sunny climate
While solar panels work best when they get a lot of sun, a lack of bright sun doesn't mean they're not working. Panels can still absorb ambient sunlight, even on cloudy days or in regions that get less bright sun. What's more, today's solar panels are more energy efficient than ever. Newer systems like the "LG NeOn R" maximize sunlight absorption and generate the maximum possible output — as much as 26 percent more than other comparably sized solar panels. This higher efficiency means that solar panels can work in virtually any climate and every season.
Myth 2: You need a lot of roof space for solar panels
Just like other amazing technologies (think microchips), solar panels are getting smaller, more powerful and more efficient. High-efficiency panels take up less space because fewer panels are required to produce the electricity needed to power your home. So even a smaller home could have enough roof space to fit the number of panels needed to generate the necessary power and save you money.
Myth 3: Installation is a long, drawn-out hassle
While adding solar panels to your home isn't a DIY project, installation usually takes only a day or two. New models streamline the process further, eliminating the need to install a separate inverter. Most solar panels require a separate inverter to bring electricity into your house, but new panels from LG, for instance, incorporate the inverter, simplifying and accelerating the installation process.
Myth 4: If something goes wrong, you're on your own
As with any major investment in your home, you should make sure you understand the manufacturer and installer warranties for your solar panels, including how long the coverage lasts and what types of problems are covered. One leading solar player, LG, even offers an industry-leading, 25-year product and power warranty. And unlike a furnace or an air conditioning system, a solar installation has no moving parts to wear out and typically requires little maintenance and repair.
Myth 5: Solar panels will look big, bulky and ugly on your roof
Solar panels are becoming smaller, sleeker and more aesthetically pleasing. Higher-efficiency models are also offering increased flexibility of configuration. Instead of having to cover an entire roof with panels in a specific arrangement in order to generate power, modern options allow you to arrange panels to meet your sense of aesthetics.
Adding solar power to a home offers homeowners many benefits, from reducing energy costs, to increasing the value of your home and helping the environment, Ballentine says. "Overall, it's a decision most homeowners feel positively about once they've made it." The NREL notes in its study: "Buyers of homes with (solar panel) systems are more satisfied than are comparison buyers. A significantly higher percentage … indicate they would buy the same houses again."
Renewable and Energy Transition: Towards a Stronger Future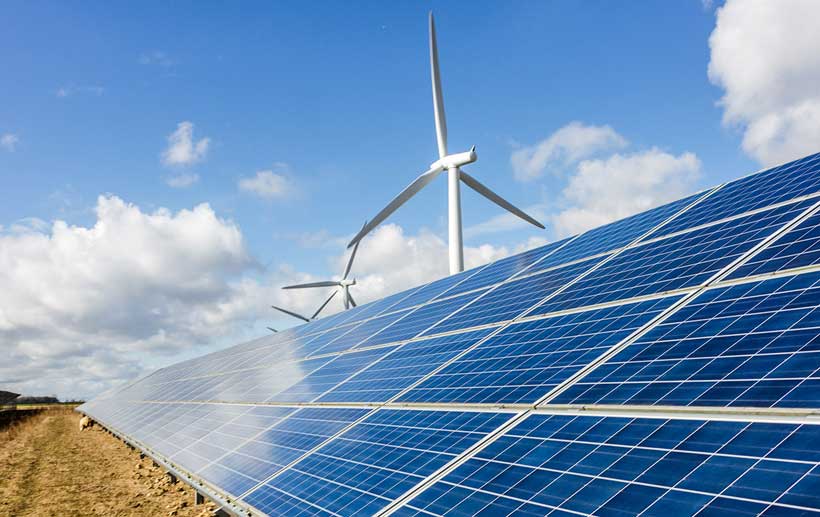 One of the key UN programs under the SDGs is the energy transition and management of the current global energy crisis. The crisis itself describes a precarious, dangerous and serious situation of one kind or another. While energy means the ability to do the job that may be in the form of heat, light, mechanical, chemical, and electromagnetic. Therefore, the energy crisis is a dangerous condition that occurs in energy on earth, especially where there is a crisis. People need sunlight to fertilize plants, water, energy to irrigate rice fields, oil and coal to produce fuel and electricity. In fact, 80% of all energy consumed by humans comes from fossil energy sources. As a global energy resource, fossil fuel reserves can be depleted. This could happen because the speed of nature's production of oil is not proportional to the speed of the population that will increase the number of orders. Coal, oil, and natural gas are energy resources that take a long time to develop.
Global Energy Transition Program.
Energy is the golden thread that links all the SDGs' development objectives. Modern energy services are inseparable from the fight against poverty, food safety, public health and quality education. Furthermore, energy is also the key to sustainable industrialization, healthier and more effective living. Today, the world is still a long way from realizing the SDGs' vision of affordable, clean energy for all.
In the Sustainable Development Goals (SDGs) agreed by world leaders, including Indonesia, clean and affordable energy is the 7th priority after gender equality and clean water. It's clean, renewable energy. This clean energy means energy that is produced with only a few negative impacts on social, cultural, health and environmental aspects, this clean energy is also referred to as renewable energy which is the energy that comes from nature and can be renewed in a short time, much less shorter than fossil energy.
Understand the transitions in renewables and energy.
There are two terms in the energy we use today: new and renewable energy, which is sometimes mixed up. In fact, new and renewable energy (renewable energy and energy transition) are actually two different kinds of energy. New energy means all forms of energy derived from or resulting from new technologies for the treatment of non-renewable energy sources. During this time, renewable energy is energy that originates or is produced from renewable energy sources. New energy is an energy which has never existed and which is produced by technology, such as coal and hydrogen. Renewable energy is a long-standing type of energy that has not been optimally used and its sources are limitless. For example, solar energy, wind, waves, geothermal energy, water movement.
Globally, around 1 billion people or 13% of the world's population lives without access to electricity, but around 30% of the world's population still cooks using traditional fuels which have a direct impact on health. Although this number is declining each year, it is unlikely that we will be able to meet the clean and affordable energy goal by 2030. Essentially, having access to energy means humans need to be close to this source of energy, like electricity. It is estimated that over 60% of the world's inhabitants will have access to electrical energy from renewable sources. However, this global access to energy will be empty rhetoric until decision makers invest significantly in a centralized renewable energy sector.
Clean and renewable energy possibilities and constraints
Several emergencies speed up the transition to renewable energy, in particular
First, energy decentralization. This is an important effort to try to find a solution to the problem of access to electricity in various regions, especially in the country.
Secondly, greenhouse gases are able to absorb infrared radiation from the Earth's surface and return it to the surface. This raises the temperature on the surface of the earth.
Third, climate change translates into long-term changes in average weather conditions that determine the local, regional and global climate. Climate change directly impacts the clean energy produced on earth.
At least globally there are three things that are problematic in implementing this renewable energy. Indonesian President Jokowidodo said that in the energy transition, the first challenge has to do with access to clean energy. Where people are now confronted with the fact that not everyone in the world has access to affordable, reliable, sustainable and modern energy. In addition, the second challenge has to do with financing. The transition process requires huge amounts of money and new projects, and that requires new foreign investment. The third challenge has to do with support for research and technology. In the energy transition, the role of science and technology is needed to produce new technologies that are more efficient and competitive, so that they can reduce costs and increase added value in new, renewable energy industrial products, and human resources that are ready to compete are needed.
The Paris Agreement and the energy transition: what is the real plan?
Renewables and the energy transition are part of efforts to limit the global average temperature rise to well below 2°C. This energy transition is part of the main program of the Paris Agreement, which is still being drawn up. And the good news is that renewable energy is developing, with a third of the world's electricity capacity in 2018 based on renewable energy. This transition to energy and renewables offers very positive possibilities and is entirely possible. The International Renewable Energy Agency (IRENA) report outlines the potential for emissions to fall to 70% lower than current levels over the next three decades, and even reach net zero no later than 2060. However, in reality, this energy transition program is not something which is easy to do when faced with reality, the need for large funds and human resources and the level of efficiency is still a problem that really hinders current work, at COP 26 then world leaders failed to agree on eliminating the use of coal as an energy source, instead of "eliminating " changed to "reduce" the use of coal. The COP27 conference, which took place this year, also required difficult negotiations and enormous efforts to reach an agreement on the issue of climate finance.
Energy transition is it easy?
The basic logic is that it is very possible to switch to new and renewable energy, the possible opportunities that have actually been cultivated gradually, starting from the transformation of technologies that are more environmentally friendly to the discovery of new technologies for energy, it is very clear that this effort can be achieved within 2030-2060 forward. It's just that if we look at the current condition, these programs for energy transfer are still being ridden with temporary and destructive political and economic interests, human resources are still uneven and there is a high dependence on the old energy use of fossil fuels. Switching to new and renewable energy is a real commitment and very possible, but it takes time and a strong commitment to overcome the existing obstacles.
Massive Lying About the War in Ukraine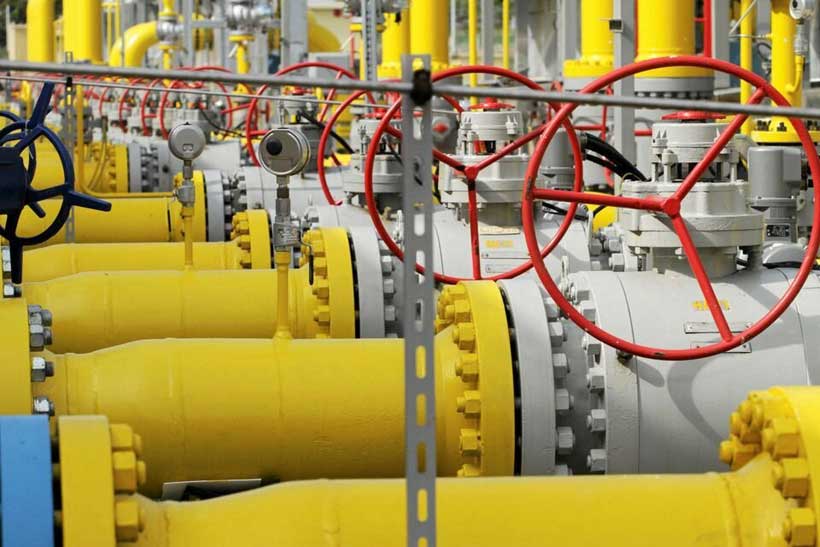 The chief purpose of the Western sanctions against Russia, after Russia invaded Ukraine on 24 February 2022, has been to stop Russia's sales of energy — mainly pipelined Russian gas — to Europe. Russia had been the top supplier of energy to Europe, because its energy was by far the cheapest in Europe. It was the least expensive to produce and sell to Europe, largely because it was pipelined into Europe whereas other suppliers needed to containerize and ship their gas and oil to Europe — which is far costlier to do. In all of Europe, virtually the only energy that is pipelined comes from Russia. Therefore, the sanctions that prohibited Russian energy to be supplied to Europe caused energy-prices in Europe to soar.
However, Western 'news'-media don't blame the sanctions for Europe's soaring energy-prices, because those sanctions come from the U.S. and have the cooperation and participation by European governments. Here are the main 'causes' of Europe's soaring energy-prices according to U.S.-and-allied 'news'-media (and you will see examples from Western Governments and 'news'-media there simply by clicking onto each one of these phrases, each one of which is linked):
"Russia's cutting off the gas to Europe"
So: each of those 'news'-media is routinely lying to their audience in order to place the blame for Europe's soaring fuel-prices upon the Government of Russia, instead of upon the Government of America and upon its various vassal-Governments in Europe that constitute together the EU.
In addition to using those lying phrases, U.S.-and-allied 'news'-media use distractionary and misleading 'explanations' of the soaring prices. For example, the American and German-owned Politico 'news'-site headlined "Why cheap US gas costs a fortune in Europe", and 'explained' that "The liquefied natural gas (LNG) loaded on to tankers at U.S. ports costs nearly four times more on the other side of the Atlantic, largely due to the market disruption caused by a near-total loss of Russian deliveries following the invasion of Ukraine." What caused that "near-total loss of Russian deliveries" isn't so much as even discussed in their 'news-report', and the word or even concept of "sanction" doesn't even appear once in the article. That's how propaganda — NOT news — is done. Their 'news'-report instead discusses whether the U.S. suppliers, or instead the European middlemen to whom they sell American liquefied natural gas, is to blame, but, of course, all such discussion is distractionary, instead of at all explanatory, of the question "Why cheap US gas costs a fortune in Europe". This is the way to deceive Europeans into re-electing their politicians who serve U.S. billionaires instead of European consumers.
A comedic, but also extremely informative, documentation of the absurd extent to which U.S.-and-allied Governments and media go in order to pretend that these cut-offs of Europe's least-costly energy are due to Russia instead of to the U.S. can be seen in the 8-minute video by Matt Orfalea, "Who Blew Up Nord Stream Pipelines? | A Mystery!"
To see some of the many OTHER tricks that U.S.-and-allied 'news'-media use in order to deceive Europeans to vote for the politicians in these U.S.-vassal-nations (propagandistically called U.S. 'allies', instead), I have provided many more examples in my prior "Debunking Lies About the War in Ukraine". That article, combined with this one, presents a fully documented (in the links) and comprehensive picture of European Governments as serving U.S. billionaires instead of European consumers. If what it says is true — and you can easily decide that for yourself by clicking onto any link anywhere that you doubt what is being alleged there — then you will know that your Government doesn't care about you, at all, and is instead serving America's billionaires, at your considerable expense.
In order to keep those U.S.-and-'allied' weapons flowing to Ukraine so that America can defeat Russia in the battlefield of Ukraine by using Ukraine's army instead of America's soldiers, the lies that have been documented here need to be believed by Europeans — and they are (or at least have been) believed by Europeans. The tricks have been working, thus far.
Oil Price Threshold: Action and Reaction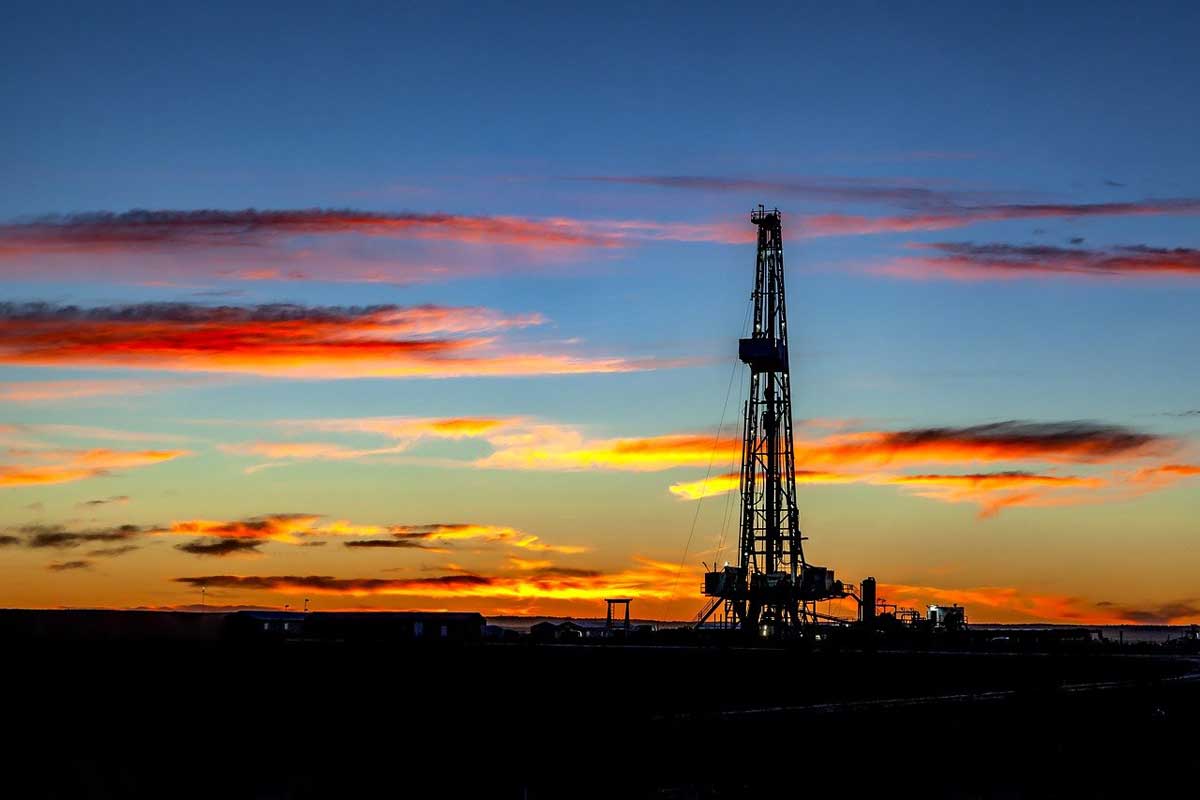 The introduction of a price threshold for Russian oil has been discussed for several months. The idea was announced back in early September in a statement by the finance ministers of the G7 countries. Its essence was to prohibit the transportation of Russian oil and oil products by sea in the event that the contract price exceeds a predetermined price level. Along with transportation, there are related services—insurance, financing, brokerage services, etc. A "price threshold coalition" was formed, which, along with the members of the G7, included Australia and the EU member states.
Washington, London and Brussels have already developed legal mechanisms for the new restrictions. On December 5, oil price restrictions should come into force, and in February, they are expected to be applied to oil products. The initiators of the sanctions expect attempts to circumvent new sanctions and are trying to cement possible loopholes in advance. What kind of workarounds are expected among the Western countries, and what are the chances they'll be able to impose a price cap on other countries?
The price threshold for oil is a relatively new and non-standard variety of economic sanctions. The most common and universal instrument of modern sanctions are restrictions on exports and imports, as well as blocking sanctions. The latter entails a ban on any financial transactions with individuals or organisations included in the lists of blocked persons. The Russian oil industry has already faced a wide range of export and import restrictions. The US, EU, UK and a number of other countries have introduced or are gradually introducing bans on the supply of oil and petroleum products from Russia. They have largely blocked the supply of equipment for the domestic energy sector. Even before the start of the special military operation, a number of large Russian oil companies were subject to sectoral restrictions in the form of a ban on long-term lending and a ban on deliveries in the interests of individual projects. It turned out to be more difficult to impose blocking sanctions. A number of top managers and major shareholders of Russian oil assets were included in the lists of blocked persons. However, the West did not dare to block the companies themselves; Russia is too large a supplier of oil to the world market. Blocking the financial transactions of Russian suppliers would lead to a panic in the market and an astronomical rise in prices. Collateral damage is the only thing stopping the West from blocking Russian oil companies.
A price cap was proposed as a softer measure. The US and its partners are betting on the fact that Western companies control significant volumes of transportation and insurance. They are also betting on the dominance of the US dollar in global financial markets. Russian producers are being driven towards a situation in which they will either have to sell oil within the price threshold, or it will simply not be delivered. In addition, such cargo will not be insured, and financial transactions involving banks from the "threshold coalition" will become impossible. Moscow has already threatened to stop supplies to those countries that go ahead and implement the decisions of the "coalition". But the "coalition" itself has largely given up on Russian oil anyway. India, China and other friendly countries may not join, but Western carriers will not deliver Russian oil there.
The initiators of the sanctions expect a number of schemes to be attempted to circumvent the new measures. The first is the formal observance of the price threshold, but manipulations with the price of transportation or other related services. The US Treasury is warning carriers, insurers, bankers and other market participants in advance that commercially unreasonable rates will be considered a sign that the price cap regime is being violated. The concept of commercial justification is not disclosed, but the signal itself is fixed. Another possible circumvention option is the distortion of documentation, which can take place both on the supplier's side and be the result of collusion between the supplier and the carrier. In this case, carriers are recommended to keep all the documentation of the transaction for five years, and insurance and other service providers must have a clause in contracts that the oil being transported is below the price threshold. The presence of such archives does not insure against violation in itself. But it allows the regulator, in case of suspicion, to quickly check the history of transactions. Companies can get off relatively lightly for unintentional violations, but deliberate circumvention is fraught with criminal prosecution. Another way around is to mix Russian oil with an oil of a different origin. So far, clear criteria for such proportions have not been defined, although the US Treasury calls for caution in such transactions. In determining these proportions, the EU may take into account the clarifications of the European Commission on mixtures subject to import restrictions.
The experience of US law enforcement practice shows that there will be violations of the sanctions regime, and US regulators have developed mechanisms for detecting them. The EU and the UK have less experience, which does not exclude the active prosecution of violators. However, the indicated methods of circumvention still seem to be "mouse fuss", which will not systematically solve the problem for Russia. In Moscow, much more ambitious steps can be developed.
The most obvious measure is to build up Russia's own tanker fleet. Reports of such steps have appeared in the foreign media, although reliable estimates are difficult. In the hands of the US, the EU and other initiators, there is a means to counteract. They can simply add Russian oil tankers to the lists of blocked ships. Then their service in foreign ports will be significantly hampered. Secondary American sanctions and fines are feared even in friendly countries. The experience of secondary US sanctions being used against the Chinese COSCO Shipping Tanker and some other companies for the alleged transportation of Iranian oil in 2019 can serve as a warning. The European Union has also provided for a mechanism to punish ships carrying Russian oil above the price ceiling. Violating ships will be denied financial, insurance and other services in EU jurisdiction. The wording of paragraph 7 of Art. 3n of EU Council Regulation No 833/2014 suggests that we are talking about any ship, regardless of the country of origin.
Similar problems may also arise when a Russian insurance company is set up to serve bulk oil shipments, or if one or another company from friendly countries is involved. Here, the United States and its allies also have the instrument of secondary sanctions in their hands. The same goes for financial transactions. Operations in the currencies of the initiating countries will be blocked. Here again the question of settlements in national currencies comes to the fore. The big question is, whether the banks in friendly countries run the risk of the same secondary sanctions in case of transactions above the price threshold. The legal mechanisms for such sanctions specifically for the price threshold have not yet been spelled out. However, they may appear at any moment, or the initiating countries, primarily the United States, may provide an explanation of the application of already existing norms to the price threshold. This happened recently with explanations of possible sanctions for using the Mir payment system in the interests of blocked persons.
In the bottom line, the participants of the "threshold coalition" do not have to seek the entry of more countries into their ranks. It is enough to threaten with secondary sanctions or coercive measures in case of revealed violations, or simply block insurance services or financial transactions passing through Western insurance companies and banks in violation of the prescribed norms.
By building up pressure on the Russian oil sector, the US and other initiators of sanctions will use their rich experience of restrictions against Iran. At one time, Washington managed to "globalise" its ban on the import of Iranian oil and services related to such imports. Iran continues to survive under the sanctions, although it has suffered losses. There is no doubt that Russia will also retain efficient ways to supply its oil to foreign markets. However, as in the case of Iran, the sanctions will increase the cost of Russian oil exports.
From our partner RIAC