New "Urban Sustainability Framework" Guides Cities Towards a Greener Future
In an effort to support cities to achieve a greener future, a new Urban Sustainability Framework (USF), launched today by the World Bank and the Global Environment Facility (GEF), serves as a guide for cities seeking to enhance their sustainability.
Launched at the ninth session of the World Urban Forum (WUF9)*, taking place February 7-13, in Kuala Lumpur, Malaysia, this guide supports cities along the sustainability pathway, from creating a vision to identifying financial resources to implement their plans.
The USF lays out six key dimensions of urban sustainability: governance and integrated planning, fiscal sustainability, economic competitiveness, environment and resource efficiency, low carbon and resilience, and social inclusiveness. The Framework is a collaboration among cities, organizations, and experts who have contributed to the development of the Framework.
"We are confident that through this collaboration, a shared vision and common approach to urban sustainable development can be forged. We invite cities to use the framework to meet the challenges they face today and in the coming decades, and we enthusiastically look forward to the collaborative efforts to adopt an integrated approach to urban sustainability," said GEF CEO and Chairperson Naoko Ishii.
The new USF guidance document includes a "Four-Stage Approach" for cities to improve their sustainability status through the following process: defining a vision with priorities, determining financing, and, finally, monitoring and evaluating their project implementation progress.
"The USF assists cities to identify their sustainability aspirations and establish how they will finance their implementation plans. These two very important stages of the process go hand in hand," said Ming Zhang, World Bank Practice Manager for Urban Development. "A special aspect of the USF is that it provides a corresponding selection of forward-looking methods and tools which peer cities are using to successfully finance and implement their projects."
Cities can understand the USF's dimensions of urban sustainability by using its "Measuring Framework", which includes a selection of indicators that help cities track their progress toward their sustainability goals, while comparing against their peers, to promote an integrated approach to sustainability.
The USF is part of a larger collaboration for knowledge exchange on sustainable urban planning. Financed by the GEF and led by the World Bank, the Global Platform for Sustainable Cities (GPSC, www.thegpsc.org) was launched in March 2016. It was designed to meet the need for an enabling environment – a platform – that allows cities to exchange ideas, share experiences, use analytical tools, and, most importantly, steer investment toward long-term sustainability.
The GPSC assists cities in tapping into cutting-edge knowledge and expertise on topics ranging from urban planning to low-carbon strategy, transit-oriented development, and sustainable financing. Together with various partners in the urban realm, the GPSC is creating a suite of knowledge products and tools that will help cities drive their development agenda. The platform currently comprises of 28 cities from 11 countries.
An important collaborator joined the platform at WUF9 with the signing of a Memorandum of Understanding (MOU) between the city of Aarhus, Denmark, and the World Bank. Through the MOU, Denmark's second largest city becomes a knowledge partner of the GPSC.
"Aarhus is very excited to become a GPSC knowledge partner and the opportunity this presents to collaborate with cities on a world-wide scale. We definitely have worthwhile experiences to share with our peers, and likewise hope to learn from others. Through this knowledge exchange, Aarhus can reflect upon our own policies and practices and work toward improving the city's urban sustainability," said Jacob Bundsgaard, Mayor of Aarhus.
GPSC and Aarhus will be collaborating in the following areas:
sustainable, integrated planning strategies;
low carbon development towards the goal of carbon neutrality;
adaptation and resilience; and
water management
"The GPSC builds a strong partnership with cities around the world to share cutting-edge knowledge. We look forward to working with the city of Aarhus to bring its urban sustainability knowledge and insights to many other cities," said Xueman Wang, Program Manager for the GPSC.
Creating Smart Cities for Innovative Tourism Experiences
The UNWTO Conference on City Breaks: Creating Innovative Tourism Experiences (15-16 October 2018) concluded today in Valladolid, Spain, with a call for cities to become smart tourism destinations, where tourism governance and the digital economy mesh together to offer travellers diverse and authentic experiences.
The conference brought together tourism leaders from the public and private sectors to analyse how to respond to the growing trend of city breaks as leisure experiences. They concluded that public-private partnerships, the inclusion of local communities and the creation of smart destinations are crucial for urban destinations to gain the knowledge and define the policies they need in order to respond to the new demands of hyper-connected and hyper-informed tourists.
"We must understand the evolution of tourists towards greater sustainability and inclusiveness, using new technological tools," said Jaime Cabal, Deputy Secretary-General of the World Tourism Organization (UNWTO). "Creativity and innovation are needed when designing the experiences they are increasingly demanding."
The Councillor for Culture and Tourism of Valladolid, Ana Maria Redondo, echoed this call, adding: "We need a better understanding of the fundamentals behind the current demand for city break experiences. Smart destination tools are our means to obtain this knowledge."
The Deputy Director-General for Tourism Development and Sustainability of the Ministry of Tourism of Spain, Ruben Lopez Pulido, suggested that cities and all destinations change their models of tourism development to respond not only the most demanding tourists, but also to the rise of the digital and knowledge economy. "Being a smart destination is not just a label, but a process towards the comprehensive transformation of destinations, while always aiming at the achievement of the Sustainable Development Goals," he said.
Speakers at the conference included Dieter Hardt-Stremayr, President of European Cities Marketing and CEO of the Graz Tourism Office in Austria, who described what he considered key challenges for the growth of city breaks: transportation issues, seasonality, and the dispersion of tourism demand within a city and over time. "Our main challenge is to attract visitors to come right at this moment. To overcome it destination managers should focus on parts of the tourism offer that are 'temporary'," he concluded.
The main conclusions of the conference referred to urban tourism governance models. Participants highlighted that, with the growth of high-speed, low-cost transportation links that provide more and more visitors with access to city breaks, city destinations must respond by prioritizing investments that benefit residents and tourists alike.
They also concluded that with the technological advances that allow the creation of smart destinations, destination management organizations must shift their focus from only promoting the experiences available for tourists in cities, to managing urban tourism in all its complexity. For their part, tourism policy makers should use smart destination tools to study the impact of tourism on the profitability and sustainability of a city, and place the destination at the centre of policy changes. These conclusions will be taken into account in the UNWTO work plan on urban tourism.
Melaka a model green city
In the last five years, Melaka has made great strides toward building a sustainable, green city.
By 2020, the government-run 7248ha Melaka World Solar Valley aims to power most of the daily activities of manufacturers, housing developers, farmers and other stakeholders.
Recently, a public-private partnership installed 100,000 LED street lamps along the Alor-Gajah-Melaka Tengah-Jasin Highway, which will improve road safety and reduce carbon dioxide emissions.
The urban landscape has also changed. Walkable neighbourhoods with mixed-use development have increased foot traffic and reduced car use.
The Melaka River, long a polluted backyard drainage canal, is now a popular gathering place and tourist attraction.
Melaka's transformation is the result of meticulous planning, a comprehensive approach supported by government policies and projects, private sector engagement and citizen initiatives.
The Asian Development Bank (ADB) is proud to have worked with Melaka to develop its roadmap, the Green City Action Plan.
In addition to a technical assistance grant to underwrite the plan, which was completed in 2014, ADB also helped Melaka implement it, including by structuring bankable projects for solar energy and street lighting, setting up a database to track indicators in environment and economic growth, and conducting training in urban development, environment planning and knowledge sharing.
The Melaka projects are the first to be implemented under the Green Cities Initiative of the Indonesia-Malaysia-Thailand Growth Triangle (IMT-GT), an ADB-supported sub-regional cooperation programme focused on the development of 32 provinces in these three countries.
It aims to help states and provinces discover and use their relative comparative advantages to work together in the sub-region.
So far, four other cities – Songkhla and Hat Yai in Thailand; Medan and Batam in Indonesia – have developed similar plans.
A "green" city means an area that is resilient and inclusive, manages its natural resources well, promotes low carbon growth to remain competitive and improves the livelihoods of all citizens.
With each green city plan, countries are moving away from business-as-usual economic growth models to forge a clear, concise vision for a city's future based on factors such as comprehensive analysis and consensus among key stakeholders.
These plans present a paradigm shift, where cities pursue integrated urban development and environmental planning as they make a transition to a cleaner, greener and more prosperous future.
The initiative is very relevant, because cities are the primary drivers of economic growth across countries in the Association of Southeast Asian Nations (Asean), producing about 70% of the region's gross domestic product.
Almost 300 million people in Asean already live in cities, and another 90 million people are expected to move in by 2030, pushing up the urban share of the population to nearly 45%.
Urbanisation is placing a growing environmental strain on cities, such as air, water and noise pollution, traffic congestion and inadequate solid waste management.
Tackling these challenges will require city governments to integrate social and environmental considerations into locally customised economic development plans.
It will require innovation, testing and application of new ideas, learning and sharing of lessons, and development of new approaches to emerging challenges.
The Green Cities Conference, to be held on Oct 1 in Melaka, will bring city leaders together to collaborate on green growth strategies.
It also seeks to continue to support the Green Cities Network established under the IMT-GT and the Brunei Darussalam-Indonesia-Malaysia-Philippines East Asean Growth Area.
ADB strongly supports the network of Asean green cities, which serves as a platform for knowledge sharing.
Coinciding with the 25th anniversary of IMT-GT, the conference also provides a window for action following Melaka's success in transforming into a green city.
It's time now for policy makers to make their own Green City Action plans a reality. The implementation process requires strong coordination between multiple government agencies, the private sector and communities.
It will also require a management approach easily adaptable to project monitoring, data analysis and citizen feedback.
ADB stands ready to provide knowledge and financial support to further develop competitive, inclusive and green cities across Asean.
Urban Tourism: We Need to Build Cities for Residents and Visitors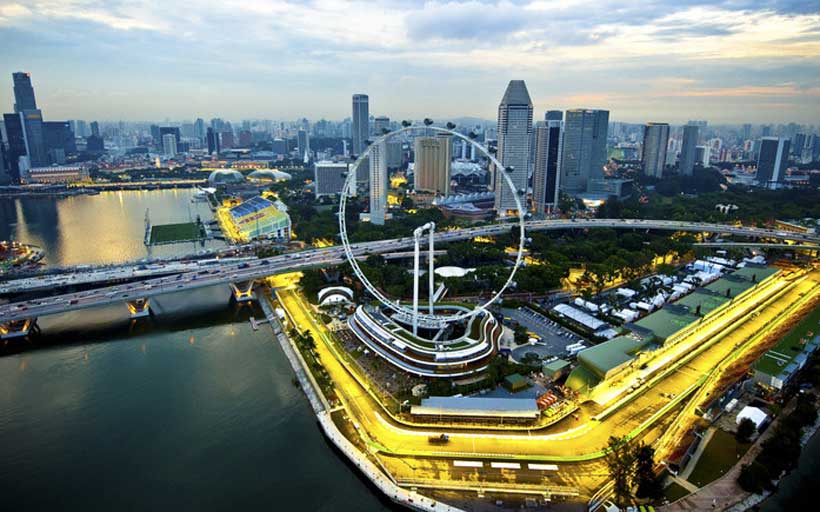 At the 7th UNWTO Global Summit on Urban Tourism in Seoul, Republic of Korea (16-19 September), the Secretary-General of the World Tourism Organization (UNWTO), Zurab Pololikashvili, laid out a vision looking to 2030 for urban tourism that contributes to sustainable and inclusive cities.
"A vision of urban tourism for 2030 needs to be inclusive, resilient, innovative and smart", Mr. Pololikashvili said at the conference, which was held in partnership with the Seoul Metropolitan Government and engaged 900 participants from 50 countries in how to build cities for both residents and tourists.
Key amongst the conference conclusions was that technology and innovation will play a key role in this vision, but only if cities invest in the right infrastructure and skills, set an enabling regulatory framework and break the silos that exist among data sources. Speakers also stressed the role that tourists themselves play in respecting the local communities, traditions and values of cities.
The conference was opened by Park Wonsoon, Mayor of Seoul, who stressed that "Seoul has improved its tourism because we have been able to predict changes in tourism, technology, society and environment to follow trends and react appropriately to challenges".
Do Jonghwan, Minister of Culture, Sports and Tourism of the Republic of Korea, commended the summit for producing "an array of suggestions on cities' function and role in tourism, the value and significance of cities to be shared with travellers, and how tourism can bring financial benefits with added values for residents."
Memorable experiences were discussed at length as a major shift in motivation for tourists. "Tourism is a top sector in the experience economy, which is now becoming the transformational economy – cities, to be competitive, need to be authentic and provide transformational experiences," said the conference's keynote speaker B. Joseph Pine II, author of the best-seller 'The Experience Economy'.
The conference stressed that tourism can and should contribute to the New Urban Agenda and the Sustainable Development Goals (SDGs), particularly Goal 11 on safe, resilient, inclusive and sustainable cities.
For that, participants called for tourism to be included in urban governance; led by cooperation among public, private sector and civil society; planned and managed considering local community needs and benefits; and smart in using technology and innovation to promote authentic experiences, monitor tourism impact and promote dispersal policies to spread benefits to the whole city and manage congestion. These four key areas of action will be taken forward to the 8th UNWTO Urban Tourism Summit, to be held in Astana, Kazakhstan in 2019.
On the occasion UNWTO released the report ''Overtourism'? Understanding and managing urban tourism growth beyond perceptions', produced in collaboration with the Centre of Expertise Leisure, Tourism & Hospitality (CELTH), Breda University of Applied Sciences, and the European Tourism Futures Institute (ETFI) of NHL Stenden University of Applied Sciences. The report proposes eleven strategies and 68 measures to help understand and manage visitor growth in cities.
The 7th UNWTO Global Summit on Urban Tourism was organized by UNWTO and the Seoul Metropolitan Government with the support of the Ministry of Culture, Sports and Tourism of the Republic of Korea, the Korea Tourism Organization and the Seoul Tourism Organization.