British commander at UN Mission in South Sudan serves as role model for young women
Lieutenant Colonel Katie Hislop of the United Kingdom said she was happy to serve as a role model for young women considering a career with the armed forces. The mother of two was the only woman to head a military contingent at the United Nations Mission in South Sudan (UNMISS).
"I recognize that women are still a minority in most of the armed forces across the world, so in some ways it's a privileged position," she said in an interview.
"Fortunately, for me in the UK, it's a fairly normal position I find myself in. So, if there's anything that I could do to be a role model for young women who perhaps don't think that a military career is possible, then I would be happy to do that."
Lt Col Hislop commanded the UK Engineering Task Force at UNMISS, made up of peacekeepers who are electricians,  builders, bricklayers, concreters and plumbers who worked across a wide range of construction projects.
As contingent commander, Lt Col Hislop supervised several projects, including the building of a hospital in the town of Bentiu, located in the north.
Its construction helped to ease the case load at a hospital run by MSF, the humanitarian organization which provides medical aid to people affected by conflict and natural disasters. The new hospital has a surgical facility as well as an emergency department which can treat catastrophic injuries and serious diseases.
"Prior to the hospital being there, there simply wasn't a facility to treat UN staff," she said.  "If someone is particularly seriously injured, it may well be that they are then transferred to a bigger facility, maybe in Nairobi for instance."
Other tasks performed by her contingent included building additional landing sites for helicopters and digging drainage channels, particularly during the rainy season.
The UK is among 125 countries providing military and police officers to serve at 15 UN peacekeeping operations worldwide. Over 600 British personnel were deployed with the UN as of December 2017; more than half in South Sudan alone.
Peacekeepers serving under the UN flag work in difficult and dangerous environments, risking their lives to protect some of the world's most vulnerable people. As of 31 January 2018, the UK has lost 104 personnel in the service of peace.
Overall, 14,528 uniformed personnel from around the globe are serving with UNMISS;  718 of them are women. The UN encourages its troop and police contributing countries to deploy more women in peacekeeping operations; numerous studies have demonstrated the unique and positive role that women can play in conflict prevention, peacekeeping, and peacebuilding.
South Sudan is the world's youngest country, having gained independence in July 2011. The UN mission was initially mandated to support the Government in consolidating peace, thus fostering longer-term state building and economic development, among other duties.
However, political violence that broke out in December 2013 has resulted in thousands killed, with more than four million forced to flee their homes, either to other parts of the country or across the border, for example to Uganda, which is hosting around one million South Sudanese refugees.
UNMISS troops are protecting more than 200,000 civilians  in six Protection of Civilian sites throughout South Sudan.
For Lt Col Hilsop, who has completed her deployment to South Sudan, serving under the UN flag was "an absolute pleasure."
source: United Nations
Nile water is indivisible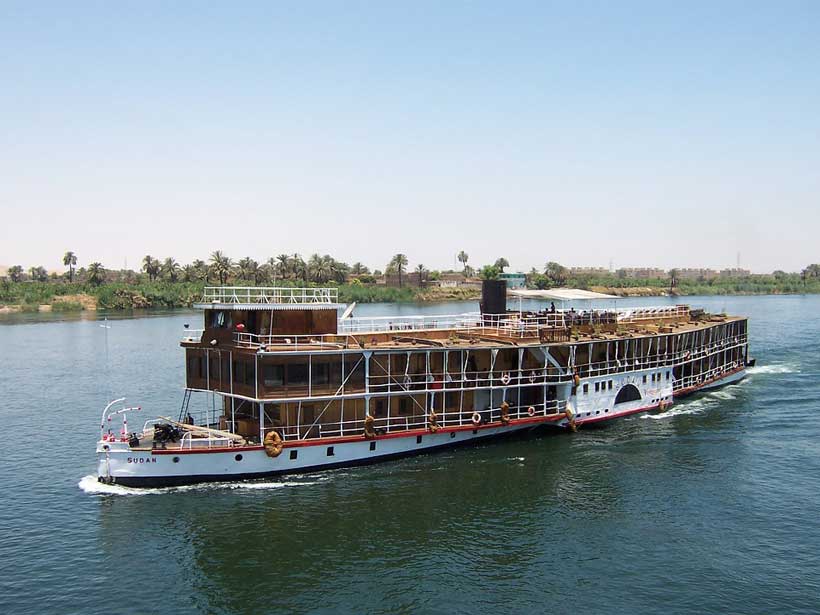 On August 6, the international news agency Rossiya Segodnya held an online roundtable "Ethiopia, Egypt, Sudan: how to share the waters of the Nile." In July, Ethiopia said that it had started to fill the reservoir of the newly-built Grand Ethiopian Renaissance Dam on the Nile River. The dam – the biggest in Africa, is often referred to as the Hidase Dam. The reservoir will take between three years (Ethiopian forecast), and 10 years, to fill up (conservative forecast). The announcement by Addis Ababa has attracted a great deal of public interest in the project.
The problem is, however, that water for the Hidase Dam reservoir will be drawn from the Blue Nile, a tributary of the Nile, which runs across Ethiopia and accounts for a hefty 90 percent of the country's water consumption. As for the Nile, this grand waterway largely determines the economic life of the 11 countries it flows through, above all of Egypt. If the entire Blue Nile spillway is diverted to fill the Hidase reservoir, this could result in a catastrophic shallowing of the Nile with extremely dire consequences for Egypt.
This situation, namely the transition of the project to the final stage of filling the reservoir with water from the Blue Nile, has already soured relations between Egypt and Ethiopia, the two largest states in Africa with a population of 100 and 110 million respectively, and has caused serious concern on the part of the international community. Russia and the United States have been using diplomacy to resolve this problem ever since the early 2000s, but so far to no avail.
The online roundtable discussion, hosted by Rossiya Segodnya brought together leading Russian experts to discuss the situation:
– Andrey Baklanov, assistant to the vice speaker of the Federation Council, deputy head of the Association of Russian Diplomats, Ambassador Extraordinary and Plenipotentiary of Russia;
– Vladimir Belyakov, senior researcher, Institute of Oriental Studies, Russian Academy of Sciences;
– Stanislav Mezentsev, senior researcher at the Institute for African Studies of the Russian Academy of Sciences;
During the discussion, they expressed their understanding of the problem and singled out its various aspects.
According to Andrey Baklanov, the issue of freshwater supply is acute in many parts of the world, including the basins of the Tigris and Euphrates, Ganges and Indus, and others. However, this problem is most pressing for the Middle East, North and East Africa. The Nile is almost the only source of fresh water supply for Egypt with around 95 percent of the country's population living along the banks of this great river.
Cairo is deeply worried by the latest developments around the Hidase Dam since it is already clear that at the end of the day there will not be enough water in the Nile for everyone. The situation calls for a negotiated solution, but talks on this issue have been tough and so far unsuccessful. The proposal for the 11 countries of the region to agree quotas for the consumption of water from the Nile was impracticable from the start.
Andrey Baklanov also mentioned the idea of setting up a consortium of the Nile Basin countries for water resources management, but apparently there is no ideal option – either with a collective approach to a solution, or with an individual one.
The expert believes that one possible way to solve the problem would be to look for alternative sources of water. With a stabilization of the situation in Libya and a restoration of its ties with Egypt, Cairo could count on that country's underground reserves of freshwater, which are six times the amount of water in Lake Baikal.
As for Russia, it would like to see a resumption of the work by the multilateral group on the Nile.
Answering a question by the online meeting's moderator, Vladimir Belyakov from the Institute of Oriental Studies noted that even though Ethiopia enjoys the most advantageous position in the Ethiopia-Egypt-Sudan troika, Egypt still has the abundant Aswan reservoir and if the Hidase reservoir takes 10 years to fill instead of three, as the Ethiopians expect, then Egypt will survive.
The expert emphasized that the speeded-up construction of Hidase by Ethiopia coincided with the escalation of political tensions inside Egypt, which started in 2011. He added that the slugging pace of the Nile talks reflects the weakening of Egypt's position as a regional power in Africa.
Belyakov also mentioned the construction of the Energy Center outside Alexandria, which will operate a desalination plant for Mediterranean seawater as a possible solution for Egypt.
Stanislav Mezentsev from the Institute for African Studies said that some countries might be ready to wage wars, at a new, more dangerous technological level, for resources, above all for water.
Speaking about Ethiopia, he emphasized that the country's current economic situation is worse than in Egypt, including when it comes to freshwater available to the population, 23 percent of whom have little access to clean water. With the economy now expanding fast, water from the Hidase reservoir holds the key to its continued growth, which means that under no circumstances with Addis Ababa agree to wind down this project.
Therefore, Stanislav Mezentsev believes that it is now necessary to convince all three countries (Ethiopia, Egypt and Sudan) to use the platform of international experts and the format of international negotiations for reaching a reasonable compromise.
He also agreed with his colleagues that because there will not be enough Nile water for everyone, it is imperative to look for alternative sources, in particular, desalination facilities and underground water resources in Libya.
Answering the question raised earlier, Mezentsev ruled out a military solution by Egypt to the Hidase Dam issue, citing a number of reasons, above all the predicted negative reaction of regional players and the international community.
In conclusion, the participants noted that "the waters of the Nile are indivisible" and should be used collectively, based on the principles of good neighborliness.
From our partner International Affairs
Paying Tribute to Mother Teresa of Somalia, Late Dr. Hawa Abdi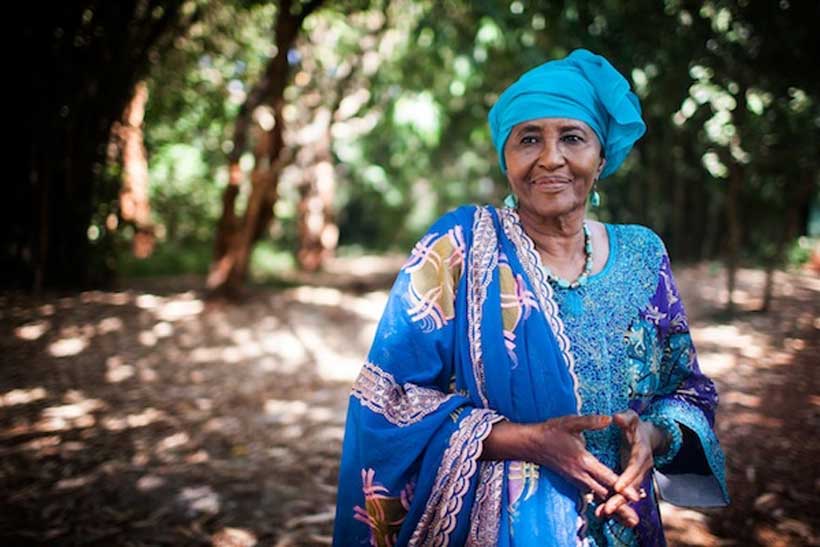 I know this earthly life is temporary, but I felt great sorrow when I heard the passing of Dr. Hawa Abdi who died at age 73 in Somalia's capital, Mogadishu. Dr. Hawa Abdi helped the helpless, the ill, and the internally displaced women and children, and the weak in war-torn Somalia for decades. She studied medicine in Ukraine and "In 1983, she opened a one-room clinic, on her family's ancestral property, which over the years grew into a settlement which hosts tens of thousands of people, mainly women and children. The settlement in the Afgooye corridor, less than 15 miles from Mogadishu, includes a hospital, a school and a refugee camp."
When Hawa Abdi was 11, her mother died due to childbirth complications, and because of the medical reason her mother lost her life, and owing to the fact that childbirth-related death was common (and still is) in sub-Saharan Africa for lack of maternity care, Hawa Abdi decided to become a doctor, especially a female gynecologist. And when the civil war broke out in Somalia in early 1990s, as many Somalis were getting displaced by the war, mainly in and around the capital, Mogadishu, more and more people, especially women and children, moved and took refuge in and around the compound of Dr. Hawa Abdi. She worked tirelessly to save lives and became a lifeline for tens of thousands of Somalis. She was not only helping the needy civilians, but the wounded of the countless warring sides in and around Mogadishu and elsewhere ended up over the years in her clinic and hospital to be treated impartially. Hawa Abdi was a selfless figure who helped her fellow countrymen and countrywomen without discriminating them based on their clan, the main malice that has been destroying Somalia for decades, the biggest factor that plunged the country into an endless civil strife.
At times, Hawa Abdi confronted the Al-Qaeda affiliated Al Shabab to save people in her camp, even when they threatened her. At certain times, some of the people in her camp fled for their lives, but she stayed in her camp no matter how dangerous it was to be fearless. That is how brave she was.
Hawa Abdi not only took risks herself, but she supported her daughters to become doctors so that they can help the needy people in their homeland, Somalia. When you look at the alternative, which is for them to live a peaceful life elsewhere, they prefer to stay in their country and help their people. This can teach the Somali people that these beautiful souls sacrificed so much by saving their fellow Somali citizens.
Hawa Abdi was a role model for millions of Somali girls and women. She braved great adversaries in life. She overcame countless challenges and showed all Somalis, even men, that one person can have a great positive impact on her country and people. She showed her African sisters and brothers, with resolve, mountains can be moved because we live in an inner-connected world where one person, one village, and one city can have a certain influence on the entire world. On the other hand, the world has become a global village, and I believe, compared to when Hawa Abdi started her venture decades ago, now we have more opportunities to do what Hawa Abdi did; the world is more connected than before, and information can be obtained faster and more efficiently. The power of the internet is amazing, and if one can have the access and ways to find and understand the right data, one can do wonderful things to change life for the better.
The news of Hawa Abdi's death shook the Somali social media world. Many Somali social media users, including me, shared their sadness on the death of this giant woman. Rest in peace!
Spilling Oil and Mosaic Racial Prejudices
My heart is heavy with prayers on behalf of Mauritius where I am blessed to be residing and working, as an oil spill catastrophe compounds the economic impacts of the COVID-19 pandemic in this idyllically beautiful though in so many ways fragile land. Thanks with ultimate love to those in many places around the world who have texted and emailed your concerns to me about Mauritius. Your prayers and positive thoughts are well needed and greatly appreciated.
This tear jerking natural disaster gives us a reflection today exacerbated with the horrible Beirut blast earlier this week and the deteriorating oil tanker in the Red Sea unattended as proxy war rages in Yemen ; and the profit motive loosening of environmental protections in America,Brazil , and elsewhere in the established and emerging West. And it is impossible for us , none of us, to escape from the web of disastrous environmental circumstances engulfing all of us whether we believe in global warming or not-the coming further biodiversity consequences of global warming adding rock salt to the wounds of and going beyond the present COVID 19 pandemic and its emerging mutations.
Whether we live in the declining North and West or in the emerging South and East in the world, or on mainlands or on islands, the climatical catastrophes are now causing us all to be jolted rudely out of our beds of complacency.We are being forced to open our eyes without the time to indulge in the luxurious privilege of rubbing them to get the sleep out of our dropping post-dreamland eyelids.
What more will it take for we human beings to realize and act constructively about the sobering fact that physical environments and the non-human lives within them and what we human beings do to them have real consequences at all times.We can never afford to waste one minute ignoring anything or being careless when it comes to our environments and to non-human living animals and plants. No matter where we are or stand in any society especially one which claims to be a democracy ,we can never afford be sleep at the wheel.We must always be alert and be proactive and preventive rather than passive and indifferent since that which is a tranquil paradise environment or a scenic port or luscious green forests or beautiful spacious plains and even impoverished and wealthy rural and urban living spaces can in the blink of an eye go up in explosive environmental and life taking smoke or toxic spill.
It is one thing when such environmental and life taking destructions occur beyond our human control such as an earthquake or cyclone or hurricane or volcanic eruption so long as preparations by governments and communities are made so when some mass destructive catastrophe does occur everyone no matter their wealth or poverty and cultural background are all taken care of the same quality of life way.It is the most tragic mass catastrophe which occurs when it is due to governments and communities having the ability to develop natural disaster preparation capacity though don't bother to do so or ignore the warnings of citizens and noncitizens since for demographic reasons they do not have the respect of the powerful to be listened to and heard for urgent action.Thus when the natural disaster comes those in government, private sector, and civil society power are caught flatfooted and the entire society comes to suffer in one way or another. We all become victims of our own negligence within not outside our control.
In the midst of and in the aftermath of any natural disaster be it beyond or within human control there invariably is raised in these global social media days the human rights concern of the uneven ways the mass catastrophe affects the quality of life of impacted populations. This is especially the case for the quality of life of mass natural disaster effects on historically excluded and marginalized populations. In Mauritius it is the issue of African Kreoles; that is, those Mauritians with African descent heritage who acknowledge their heritage though realizing there are many Mauritians of Indian, English, and French descent with African heritage though not acknowledged let alone in more cases than a few, even known.
Yesterday evening one event I attended in the nearby Town of Rose Hill, not cancelled due to the impending oil spill disaster, was the first ever public conversation in Mauritius about racial prejudice in this otherwise island paradise. Though there was the predicted attempt by some speakers to dilute the issue by speaking about other kinds of non-racial social prejudices ,the focus appropriately always came back to systemic and structural anti-Afro- Kreol prejudice in this land most apparent in the public and in the corporate private sectors and in interracial dating, marriage, and family formations in relation to Afro-Kreols . Paradoxically people here in Mauritius are so closely knitted and friendly though can be so deeply historically divided in their racial prejudices ( Though treated kindly as a brother in most private and public places I have been in Mauritius, I have not been totally immuned from anti-Black racism before or/and after I have opened my American sounding mouth.For instance , consider the Indian doctor seeing me for the first time asking me if the "Professor " before my name was my actual title or a nickname– well we know Black people, especially older or younger men ,no matter their nationality are not well educated and love nicknames like Prof and Doc, right?🤭😊).
Most of the speakers tried to link their concerns about historical and contemporary anti-Afro-Kreol racial prejudice to the globalizing U.S.George Floyd and Black Lives Matter protest movements supplemented with American peace songs.Just as much there could have been needed attention given to how the oil spill disaster is a tragic reminder of the historic Afro-Kreol fishing industry and how much it has been excluded from especially corporate domestic and global trading markets and trends towards importing fish from other countries than from their own largely Black fishermen.
But it was a good start especially with so many young people present..the future of this nation with such potential to become incredibly great. Have to start somewhere in discussing publicly such a delicate paradoxical blemish in a society with aspirations to be a big league nation in a world where any form of racial prejudice will ultimately impede the dreams of lofty national ambitions.
In moving forward from last night's first public try to have a conversation about anti-Afro-Kreol racial prejudice and as the gallant efforts to contain the drifting oil continue, there is the chronic need of a more comprehensive national restorative justice initiative involving government and local community leaders developing platforms to have difficult transparent conversations to address the deep societal ugliness captured in what an Afro-Kreol sage told me soon after my arrival: as one Mauritius poet said: Mauritiuians grow two things: pineapples and prejudices.
Though Mauritiuians are indeed nice and kind in public and in their numerous festivals and religious celebrations, what is expressed way too often behind closed doors and in private and public unspoken or spoken preferences in who gets what when it comes to power and privilege and to decent quality of life ( including recruitment invitations to faith communities) are totally different stories. The mosaic spillings of racial prejudices in Mauritius hidden and usually when mentioned explained away under the guises of words like communalism and religion or through mere pretending that such degradation while happening don't happen, is a slow cancer eating away at the soul of this truly lovely nation which needs to be brought to the surface and made to cease.That is ,if the nation wants to become in substance, not just in global measures of development, a big League global democracy. The mosaic of racial prejudices against Afro-Kreols, African and Asian immigrants,Chinese, Francos, British,Indians, Christians, Muslims, and Hindus in Mauritius has created and sustained very much taken for granted divisions of marginality and exclusion in public and private spheres of Mauritius life which wastes human resources, and create social and emotional distance anxieties and fears and contributes tremendously to brain drain of the highly talented though with devalued demographics migrating elsewhere . Unless this mosaic of deeply rooted racial prejudices is thoroughly publicly addressed, acknowledged, and properly processed and resolved through authentic restorative justice public policy designs and effectively monitored in implemented in the midst of the bare wires of racial inequality being exposed in the midst of the COVID-19 pandemic and now oil spill crisis tainting tourist attracting beaches with obvious racialized winners and losers who always win and lose here wasting human and material resources in so many ways in the process, what will Mauritius be say next year let alone say 10 years from now as a highly vulnerable island state with such high profile ambitions of being a big league African democracy in the world?
And of course from a global perspective, Mauritius ,in reflecting about this big intricate question, is a case study for the rest of the world as most of us around the globe are in the midst of environmental disasters with such dire consequences for most of us residing in such unequal societies.If it is not racial prejudice, it is prejudices premised on age, caste, culture, ethnicity, gender , language, nationality, religion ,socioeconomic status or stateless status, which construct the false dehumanizing walls which keep us apart and degrade our views of others and of ourselves about human capacities to contribute to the well being of the societies we develop, sustain, and change. And then when natural disaster hits elites in private and public sectors are either prepared to address the needs of the most privileged while at best emergency crumbs are tossed to the least among us( e.g. the pathetic COVID 19 pandemic economic aid distributions with the predictable racial disparities, in the States though virtually all over the world).Or through ignoring what the usually ignored forewarn about possible future natural disaster due to the color of their skin or ancestry or some other source of demographic degradation, such as per chance being Afro-Kreol fishing men and women expressing concern about the tilting grounded ship …and now we see.
Every competent voice in every society is needed and it endangers society when needed competent voices are categorically ignored and otherwise devalued. Otherwise we can venture into waters with oil slick streaks and do so totally un- necessarily with long lasting if not permanent catastrophic consequences for all of us especially for the most vulnerable and underprivileged but for all of us.