Diplomacy by Sport: the Tale of the Two Koreas
North Korea and South Korea have been recently engaged in negotiations for the first time in 2 years. This military crisis hotline has the potential of lowering the likelihood of what was once believed to be an 'inevitable war' starting. The temporary halt put on the U.S. – South Korea annual joint military exercises until after the Winter Olympics could also play a role in making this round of negotiations stand out from the previously failed attempts at shaping a comprehensive peace accord in the Korean peninsula.
Nonetheless, in the latest series of discussions between the North and the South, the emergence of an element was introduced, an element that a few decades back could not have belonged to even those with the wildest stretches of imagination. This element is sport.During the International Olympic Committee in Lausanne on the 20th of January, it has been decided that South Korea and North Korea would be pulling their forces together to send joint women's ice hockey team under the name Korea in which three North Koreans have to be on the ice at all times. They will be represented by the unification flag throughout the Winter Olympics. Additionally, Pyeongyang will be sending various athletes to the Olympic Games in Pyeongchang, South Korea, which will be accompanied by a Taekwondo demonstration team, a few cheerleading squads and numerous observers.In total, we are looking at 22 athletes, 15 women and seven men – accompanied by 24 coaches and 21 media representatives. What is more, 140 musicians and performers and more than 200 cheerleaders will be accompanying them.
Acknowledging the force of sport as one of the most unifying tools for reaching a state of peace is of paramount importance. In general terms, sport creates an environment where people of all ideologies, nationalities and social statuses come together to work towards the same goal – to win – which makes it a truly win-win situation. It's a collective experience, which manages to use what would traditionally be considered non-conventional means for establishing peace, namely non-verbal means of communication and direct physical contact. We have witnessed a number of successful initiatives of integrating former child soldiers back into the society using sport as the main apparatus. We have seen sport being an enabler of sustainable development in all its forms, contributing to the advancement of human rights, the empowerment of youth and women and the increase in health and economic development.
In the case of the Korean long-standing issue, sport could imaginably become that panacea the Peninsula has been attempting to find. South Korean president Moon Jae strongly endorses the power sport has in contributing to an ending of the stalemate by arguing that he believes in "the strength of sports that has been establishing peace". His latest pose with a North Korean taekwondo team at the World Taekwondo Federation's World Taekwondo Championships is just one of the most recent displays of confidence in the force of sport in alleviating part of the ailing status-quo. Furthermore, it is important to note that these current talks have set the ground for a consecutive set of talks "related to improving South-North ties"as relayed by the BBC.
There is of course another probability – less popular but worthy of a mention – which is that North Korea is not using these sporting events as a path to reconciliation, but as a means to further politicize the South Korean society and break its ties with the U.S.As far as the latter is concerned, Park Se-kyung, a television producer, discounts the view that North Korea is waging a "charm offensive" intended to drive a wedge between South Korea and the US, claiming that the situation and the opportunities it presents need to be seen for what they are, namely a small step in the fight for progress and reconciliation of the two Koreas through 'diplomacy by sport'. Nevertheless, in this unoptimistic case scenario, South Korea is not portrayed as an angel either but it's rather seen an opportunistic actor trying to cement its status of OECD member and, most importantly, trying to appear as a mature, legitimate regional force which manages to involve the alien North Koreans in a major sporting event.
All things considered, regardless of the differing opinions on the North-South Korean discussions and their hidden intentions, it becomes apparent that these are situated in a very interesting time sphere from a geopolitical standpoint. If anything, "it's a great start", as President Trump has stated, which has managed to break the two-year political deadlock between the two countries and showcases a major capacity to move the negotiations further.
The Global-south Geopolitical and Geoeconomic Landscape and China's Growing Influence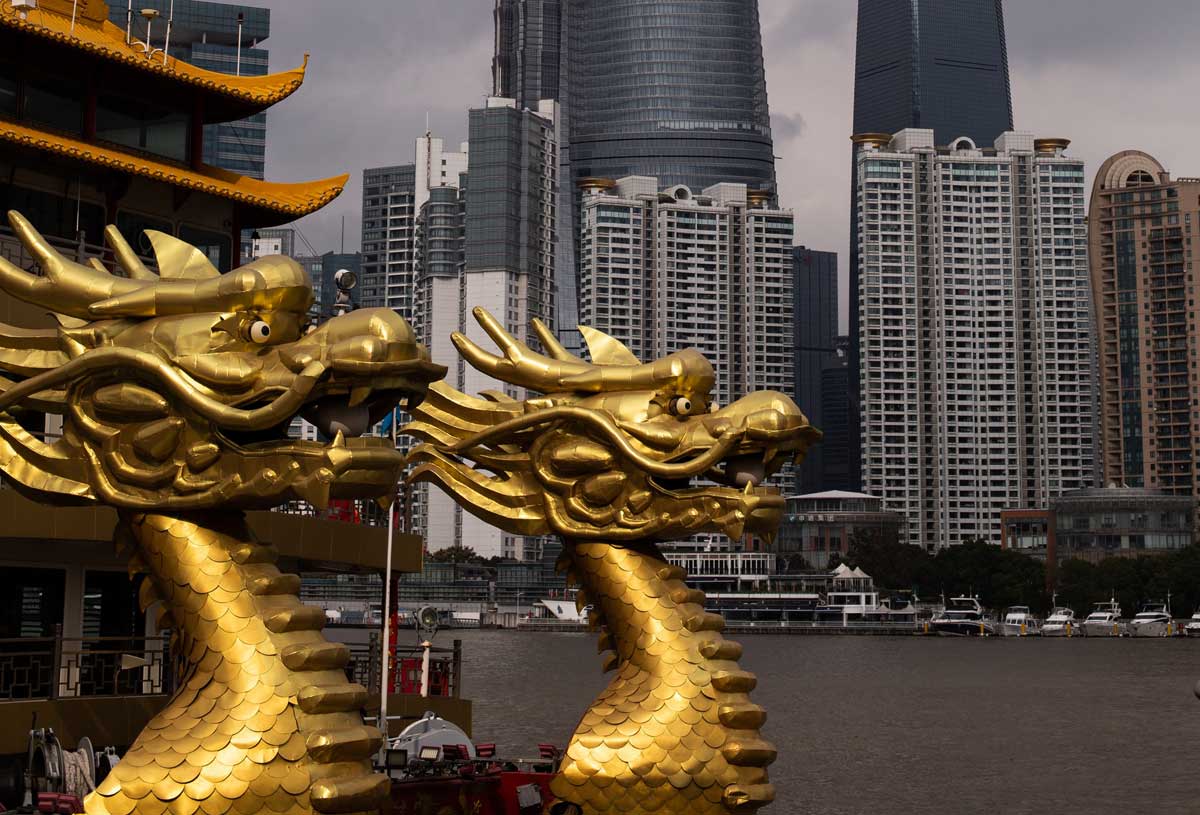 The importance of China's CPEC project in the region and the obstacles it faces. The China-Pakistan Economic Corridor, or CPEC, is an international economic project for China that China has been pursuing for years and wants to maintain good economic, diplomatic and military relations with Pakistan. In addition, terrorist activities have been going on in Pakistan and the region for years against this project in order to stop this Chinese economic project. This is because the East Asia trade route connects to Central Asia through China's CPEC project and for China, energy enters China through this alternative trade route, and trade goods from China reach the Gulf countries and Africa. In addition, the Central Asian states benefit greatly and Central Asia is further liberates from the Western political and economic network. The economic and political significance of the CPEC project, the obstacles it faces, the impacts of CPEC.
On the West led- by US, and the elements that create the barriers to CPEC prevention will be scrutinized later, it is worthwhile to briefly discuss the introduction and background of the CPEC project. The China International Economic Project or China-Pakistan Economic Corridor or CPEC is a set of basic economic projects, which was first established on May 22, 2013 between the two countries, China and Pakistan, for the purpose of lasting political and economic relations. Under the project, China will invest 62 billion USD in the CPEC project in Pakistan, building economic zones, trade roads, railways, dams and bridges across Pakistan. The China-Pakistan Economic Corridor project is essentially a one-belt, one-way BRI initiative for China's next international economic project, The BRI project is once again seeking the restoration of China's historic Silk Road and the sea "String of pearls."
What is the significance of the CPEC project for China and why does China want to invest so much in a country that is a puppet of the West?
The China-Pakistan Economic Corridor (CPEC) serves as an alternative economic transit route for China connecting West China to Central Asia. In this way, China will be able to import raw materials from Central Asia and Africa at low cost and as a result, it shipped its goods from Kashgar in Xinjiang to Central Asia, the Middle East and Africa via the Pakistani port of Gwadar via highways and high-speed trains. In this way, China will expand and strengthen its trade relations with Europe, and China will strengthen its strategic horizons through projects such as CPEC.
Through this project, China can push Pakistan into economic poverty, which will be under the economic domination of China for all ages, and China will gain world-class economic power. China will provide employment to about 80,000 Chinese nationals in Pakistan and the Chinese people will be rich along with the Chinese government through this project. China, as an industrial base in the region, needs huge amount of energy and to meet this need, China wants to first activate China's economic and industrial zones in Pakistan.
And then using Pakistan's hot water to get energy from the Middle East, Central Asia and Africa, China's energy needs are being met by the CPEC project, which is therefore of strategic importance to China. The China's CPEC project will lead to economic integration with China in the Middle East and Central Asia, both of which have vast oil reserves, And China will be a big market for them, and as a result, China's influence in both areas will increase. Through China's CPEC project, China will not only strengthen its economic infrastructures in Pakistan, but Pakistan will repay the Chinese loan to China with interest, In such a case according to the SBP's May 2022 report, Pakistan's total of former debt stood at Rs 53.5 trillion.
What is the political significance of CPEC project for China?
The China-Pakistan Economic Corridor project, which is being implemented in the western Chinese province of Xinjiang, and then will connect the economic corridors to the Pakistani port of Gwadar. Xinjiang province, a strategic region in western China, has been plagued by Uyghur terrorist activity for years. The inhabitants of the area are Uyghur Muslims, who have long been oppressed and persecuted by the Chinese government and trained in forced camps.
Chinese police have imposed various restrictions on Uyghur Muslims, and there are reports that Uyghur Muslims have been banned from buying knives. China's security services claim that Uighur Muslims are inciting public people to extremism and war in Xinjiang province to stop China's economic projects in the West. In short, the region can pose a potential future threat to develops China, and China's future aspirations for an economic empire could be shattered. In short, the region can pose a potential future threat to develops China, and China's future aspirations for an economic empire can be shattered. However, China's CPEC project against the West not only thwarts this Western conspiracy, but also promotes development in the Xinjiang region and stabilizes the region and brings lasting peace to the region. In order to hinder China's economic development, international rivals have been trying to train terrorist groups in the region through Pakistan and destabilize the region in order to block China's international economic projects.
But that both China and Pakistan have a central role in the CPEC project and both countries want stability in the region, So security barriers against China and the potential threat of China's secession of the western part of the country or Xinjiang will be eliminate. Under the pretext of protecting the CPEC project, China will build a large military base in the hot water at the port of Gwadar, through which China can bring the countries of the region, especially India under its naval control; And Chinese naval forces will conduct naval patrols near to the India water. Through the CPEC project, not only China can able to strengthen its foreign policy, but also the strengthening of China's most important and significant domestic policy in relation to Xinjiang.
For years now, Uighur Muslims in Kashgar, Xinjiang, have been fighting at home and abroad to establish a state called East Turkestan in Kashgar, And the Kashgar region is the center of implementation of the BRI project and one of the most important and strategic areas for China. Uighur Muslims are being trained in Afghanistan, Pakistan and Syria to liberate Kashgar and are waging an armed struggle against China through the ETIM group. Nevertheless, if China implements the CPEC project, Xinjiang will have great economic value; And Uyghur Muslims living in the area will be offered jobs in modern factories in order to find work. And the people of the region will not only stop fight in Kashgar for love of money and wealth, but will also fight against other foreign groups in Xinjiang to bring stability to Kashgar. In addition to domestic policy, the CPEC project is also a major contributor to China's foreign policy.
As China expands its economic presence in the Middle East, Central Asia and Africa, it will also expand its military and intelligence presence in areas that are a major victory for China against the West.
What is the economic and political significance of CPEC project for Pakistan?
Pakistan has been a Western colony since 1947 and to this day has been used exclusively for the benefit of the West and has reached the last level of debt owed by the West economically. Through the implementation of the CPEC's project, more areas of Pakistan are gaining economic value, where trade routes reach Gwadar port, such as: Khyber Pakhtunkhwa, Gilgit-Baltistan, Punjab, Baluchistan, Sindh and occupied Kashmir or PoK. In addition, the project will activate about 37 economic zones in all cities of Pakistan, employ 40,000 Pakistani workers and reduce poverty in the country. From China's Xinjiang to Pakistan's Gwadar port, major trade routes and roads for vehicles, railways, electricity import systems and agriculture will be included. With the implementation of the CPEC project, various development projects will be needed in the un-promoted areas of Pakistan, such as Baluchistan and Sindh, and the poor people of these areas will become rich. Residents of Pakistan's Baluchistan and Sindh are facing severe water shortages, the heat in these areas is much higher than in other parts of Pakistan, and many parts of these provinces are facing power shortages to provide cool air systems. However, through the CPEC project, the import power companies will be activate in these areas and the dams will be activate to prevent water shortage and the residents of these areas will have a comfortable life.
In addition, business professionals will be train in Pakistan and the development of skilled business people will be another objective of the project. Under CPEC project, 21 large and small energy projects are being implemented in Pakistan, which will enrich the country in the field of energy. On March 19, 2021, the Voice of America or VOA released a report stating that (Pakistan had connected its new Chinese-built nuclear power plant with a capacity of 1,100 megawatts to the national network. Islamabad now plans to generate about 8,800 megawatts of nuclear energy by 2030 and 40,000 megawatts by 2050. China has also built at least nine coal-fired power plants in Pakistan over the past six years, with the rest under construction, which helps the South Asian country effectively overcome the years of energy crisis). Based on these reports and political analysis, China plans to activate more nuclear power plants in and around Karachi, which could reduce India's role in the region. What is the political significance of this CPEC project for Pakistan? Pakistan, which has been a Western colony for many years, and in addition to its political independence, its economic independence is also under US-led Western domination.
Pakistan's military, religious and political parties, commercial companies and Pakistan's land operate dependently under the leadership of Britain and the Western community. Through the CPEC project, Pakistan is gaining some leeway in all these areas and is also using China as a powerful trading and military power in Asia as a partner in the PoK dispute against India. Pakistan can rid Pakistan of the presence of pro-Western terrorist groups and militants who have been trained in Pakistan for years to control China and Russia in the region such as Al Qaeda, ISIS, TTP, Baloch separatist group under the umbrella of BLA. And Pakistan will also eliminate terrorist groups that have been trained by the Pakistani military and the ISI network against India and Afghanistan, and have been largely funded by Pakistan's military budget.
What are the disadvantages of CPEC for Pakistan?
1. China will first activate its military bases near the Economic Corridor in Pakistan to protect CPEC and will deploy its troops at those bases. However, China will secretly increase its military presence and reach out to the Gulf region, Afghanistan and the Central Asian republics, making Pakistan a Chinese military colony in the next few years. 2. The large presence of Chinese troops in Pakistan will accuse Pakistan of being against India as it is clearly besieging India. 3. China will have a naval base at the Pakistani port of Gwadar that will occasionally enter the Arabian Sea, thereby straining relations between Pakistan and Saudi Arabia. 4. Under the guise of jihad and the history of extremist militants under the umbrella of Islam, it is clear that they will rise up against the large Chinese presence on Islamic soil and declare jihad against the Chinese troops. In addition, there, Pakistan will bring in Chinese troops in direct combat with Islamist militias.
The Chinese military is ruthless and can destroy groups that not only provoke Middle Eastern sentiment but also worsen the situation inside and outside Pakistan. The importance of CPEC and the support of CPEC for the countries of the region. In the region, Iran, Afghanistan and Russia also support CPEC because the benefits of this project not only reach China and Pakistan but also all the countries in the region. Such as Russia and Russia supports this project. This is because after Russia's involvement in Ukraine, the CPEC project became important as an alternative trade route for Russia. Because Russia has always wanted to find its way to Pakistan's hot water through war, but now there is a golden opportunity for Russia to reach Pakistan's hot water without a fight. The CPEC project is also important for Iran and it wants to play a significant role in the implementation of this project in the region. Iran has been a country under economic sanctions imposed by the West for years, but the China-Pakistan Economic Corridor project can ease the pressure on Iran. China and Iran have enjoyed good diplomatic relations for years and on March 27, 2021, a 25-year cooperation agreement called P.R. was signed between the Foreign Ministers of China and Iran in Tehran. It includes political, military and economic cooperation between the two countries for 25 years.
China wants to invest 400 billion in Iran in response to Western economic sanctions on Iran, as well as build a large market for Iranian oil in Xinjiang. The CPEC project is also beneficial for Afghanistan as Afghanistan is important for connectivity between Pakistan and Central Asia. In addition, there is an excellent motor transit route from Kandahar province to Gwadar port through which Pakistani goods can enter Central Asia within a short distance. In this way, more taxes can be collected for the Afghan government and thus Afghanistan can and will be able to transport its goods cheaply through Gwadar port. John Achakzai's article, published by CPEC Research and Development Foundation on September 20, 2021, states: (Imran Khan, after returning from a visit to Tajikistan, spoke to the Afghan Taliban administration that it should immediately look for a separate route from the Gwadar corridor to connect Islamabad with Dushanbe.
This is how it should look: The handover of trade routes along the Wakhan Strip in return for the Kandahar-Dalbandin Gwadar corridor. With the Wakhan Strip in exchange for corridor between Kandahar and Herat through Balochistan's Dalbandin–nearer to Ahmadwal/Noshki (for Afghan transit trade) to Gwadar as part of CPEC/BRI, Pakistan and Taliban-led Afghanistan can create a new geo-economic alignment never seen before). The CPEC project is also important for India, but the PoK dispute between India and Pakistan has remained unresolved for years, so India opposes its implementation.
Which countries and elements obstructing against the CPEC Project?
The United States is the first country to oppose the China-Pakistan economic project, which it does not want to implement. Because the implementation of this project not only liberates the Middle East from American control but also reduces the role of the American empire of many years in the African countries, In contrast, the Middle East and Africa will be under Chinese economic and military domination. The United States has been waging an economic war against China for years to give China an economic blow, but the implementation of the CPEC predicts US defeat. The United States will never support activities that empower China, and the United States wants to maintain financial instability in Pakistan so that Pakistan remains a US-led Western ally for time.
The United Arab Emirates, along with the United States, has secretly opposed China's CPEC project to protect the importance of its trade ports, because they fear that if the port of Gwadar becomes an economic and clean port, it will affect the ports of the United Arab Emirates. They also fear that if Gwadar becomes a global deep-sea port it will become a hub for global maritime trade and the UAE's commercial ports will lose their former economic status. India also opposes CPEC because the China-Pakistan International Economic Corridor project is also being implemented in PoK and Pakistan and Indian border forces have been fighting in this area for years. In addition, Pakistan has been supporting terrorist groups for years to maintain the PoK, and it wants to use terrorist groups against Indian forces in addition to its own troops.
India, on the other hand, is the only country in Asia to compete with China in terms of economic and military strength, and with the implementation of the CPEC project, China will become much more economically strong than before. Under the CPEC project, China will activate its military base at the port of Gwadar and occasionally conduct maritime patrols in Pakistan's warm waters, which is essentially a blockade of India. These are the reasons why India opposes the China-Pakistan Economic Corridor and also India does not want to participate in the BRI project. Obstacles to China's economic project are extremist groups seeking to take action against China from northern Afghanistan and Pakistan's Baluchistan, moreover, the liberation of Kashgar and the creation of a country called East Turkestan in Kashgar.
Five key challenges awaiting Hong Kong's incoming leader John Lee
Hong Kong's leader-in-waiting John Lee has officially been appointed as the sixth-term chief executive of the Hong Kong Special Administrative Region (HKSAR) after receiving his appointment letter from second-ranked leader and Chinese Premier Li Keqiang during his four-day trip to Beijing late last month.
During the trip, Lee also met Chinese President Xi Jinping who praised him for defending national security and expressed confidence in the city's next chief's ability to take Hong Kong to new heights.
Lee is scheduled to assume office on July 1, which marks the 25th anniversary of Hong Kong's return from British to Chinese rule and the halfway point of its "One Country, Two Systems" political model, which originally aimed to safeguard the city's freedoms and way of life for at least 50 years. As he prepares to take up the top job next month, there are five major challenges awaiting the 64-year-old chief executive-elect.
Healing a divided society
One of the biggest challenges facing Lee is how to heal and repair social divisions after the massive and violent anti-government protests in 2019, which have left many people in the city disappointed, upset, frustrated, and angry. David Dodwell, chief executive of Strategic Access, said the new leader must deal with the divisions that sit "at the heart of Hong Kong," which have not gone away.
Lee has vowed to repair ties with the younger generation and the anti-government camp by "using his actions to persuade them and win their trust". In his election manifesto, Lee also put forward the notion of "young people are our future" as he seeks to regain the youth's trust. However, it will be a challenging task for Lee who is most remembered for his prior role as former security chief in suppressing the 2019 anti-government protests and implementing the controversial national security law imposed by Beijing. The national security law has caused concerns among people in the city to a certain extent, as they feared the law would curb many freedoms granted to them.
While it remains a significant challenge for Lee to curb dissent, his new administration must make continuous efforts to heal the social divide and unite all sectors of society in the city in order to forge ahead as a whole.
Enhancing the sense of patriotism and national identity
Strengthening patriotic education and national identity in Hong Kong, especially among youths, also poses a great challenge to Lee who is praised as a "firm patriot" by Xi. The city's national education has always faced resistance since returning to mainland China. For instance, in 2012, tens of thousands of people took to the street to protest the implementation of the national education in the city as many Hong Kong parents, students and teachers feared that it would "brainwash" impressionable young minds with pro-mainland-Chinese propaganda.
According to a survey by Hong Kong Public Opinion Research Institute (HKPORI) in 2021, more than 70% of respondents aged 18 and above identified themselves as "Hongkongers" while 26% identified themselves as "Chinese".
In recent years, the city has implemented patriotic education in schools, such as launching courses related to national security and requiring schools to hold weekly flag-raising ceremonies. The move was described by critics as 'indoctrination', 'dangerous', and 'ineffective'. It remains a challenging task for Lee to enhance the national identity among young Hongkongers as they could be misled by some external forces attempting to distort the curriculum of patriotic education in the city.
Solving the housing crisis
The housing crisis in the city is yet another pressing challenge Lee is going to face as he takes up the top job on July 1. The Asian financial hub, home to 7.5 million people, has consistently been named the most expensive city in the world when it comes to renting a luxury apartment or buying a house.
According to a recent study by ECA International, the city has once again maintained its position as the most expensive location in the world. This year, the city also remained the world's least affordable housing market for the 12th consecutive year, according to a survey by Demographia.
Lee has pledged to make the city's housing crisis a top priority. In his election manifesto, Lee said he would set up a "Task Force on Public Housing Projects" and a "Steering Committee on Land and Housing Supply" to speed up construction and develop private lands.
"All chief executives pledged to solve housing and livelihood issues when they came in. In the end, the problem of inequality and unaffordable housing continued to worsen," said Hung Ho-fung, a political economy professor at Johns Hopkins University. It remains to be seen whether Lee will be able to address the deep-seated housing problem more effectively and successfully than his predecessors.
Reviving the economy
As Hong Kong emerges from more than two years of political crackdowns and strict pandemic measures, Lee will face the challenge of reviving the city's battered economy which contracted 4% in the first quarter of 2022, one of its worst performances in the past 30 years.
To revive the city's economy, Lee must relax border control measures to reconnect the city with the world. But Lee will be in a dilemma to balance between restoring cross-border travel with the mainland, which requires zero-Covid, and reopening internationally.
Given his extensive background in policing and security, critics have pointed out that Lee lacks the experience of his predecessors in handling financial and economic affairs. Tara Joseph, former president of the city's American Chamber of Commerce, said Lee would be the first leader of the city who does not have much experience in business or managing an economy.
"Hong Kong has a lot of working to do in regaining the respect and admiration of the international business community, and it desperately needs to revive its economy," she told the South China Morning Post, "so it will be interesting to see how a security-focused leader handles this."
Recreating the image of Asia's world city
Hong Kong has long been recognized as "Asia's world city" that has built its reputation as a global financial and trading centre on the doorstep of China while maintaining its key freedoms and autonomy. However, the city's global standing has taken a hit in recent years, especially after a series of traumatic events such as the 2019 social unrest, the passing of the controversial national security law, and the government's handling of the pandemic. Some people in the city have even feared that the city will lose its competitive advantages to Shenzhen, China's southern tech and economic powerhouse.
"It is one of John Lee's major challenges to keep Hong Kong's status as a financial center and global metropolis," said Chinese University political scientist Ivan Choy. In his policy plan, Lee vowed to repair Hong Kong's standing as a global financial hub and bolster its competitiveness. To restore the city's global status, it requires the opening of borders with the mainland and the rest of the world.
But Lee will still face the challenge of restoring business confidence after the city's recent political turbulence and in the wake of current stringent quarantine measures. The city's next chief will have to restore public trust in government and maintain the city's stability and prosperity in order to increase the city's global competitiveness in the foreseeable future.
A Vision of Regional Order by China: Security, Development and Prosperity
Chinese State Councilor and Defense Minister General Wei Fenghe delivered a speech on "China's Vision for Regional Order" at the 19th Shangri-La Dialogue in Singapore on June 12th, 2022, in which he expressed China's willing of promoting a community of a shared future for mankind that based on multilateralism. Also the United States Secretary of Defense also send his remarks on the dialogue. Brookings called the two defense ministers of America and China presented a dueling narratives at Shangri-La dialogue.[1] As a matter of fact, Sino-U.S strategic competition is entering a new phase of strategic stalemate that both sides have no power to change the status quo, while keeping their own institutional confidence.
Kenneth Waltz argues that great powers enjoys more security space than weaker powers and has more discourser power on setting rules in terms of competition games. The United States has been in dominated position in East Asia region since the end of the Cold War with its strong economic, military and political strength. With its unstoppable development, China shows more determination in promoting a regional order that engaged multilateralism, shared prosperity and collective security, by which contrasts to the security idea that proposed by the United States, namely, U.S. and allies security first. The two different approaches also reveals their competition in regional and global governance.
The U.S. Secretary General Antony Blinken visited George Washington University and delivered a speech and declared that "China is the only country with both the intent to reshape the international order and, increasingly, the economic, diplomatic, military, and technological power to do it." last month. [2] This clearly shows that the United States views China as a threat to international security. According to CNN, in his address to the Shangri-La, The U.S. Secretary of Defense Austin also accused "China was engaged in coercive, aggressive and dangerous actions that threatened to undermine security, stability and prosperity in the Indo-Pacific".[3]The United States will continue to strengthen Indo-Pacific security and seek an Indo-Pacific region "free of aggression and bullying". It is worth noting that Blinken also put forward a new concept of "integrated deterrence" to concretely explain America's strategic deployment. This includes at least three aspects: maintaining strong military superiority and deterrence; Strengthening and integrating global alliances; The full range of overall containment, including economic, technical, diplomatic, and even the full range of military confrontation. In Singapore, Austin also pointed out that "the more China pushes boundaries in the region, the more the U.S. and its partners will tighten their bonds to deal with Chinese assertiveness".[4]
But it is an obvious fact that China is not a threat to international security, this could be proved by history. Since the founding of the People's Republic of China in 1949, China has never started a war on its own initiative. Instead, China has always adhered to the Five Principles of Peaceful Coexistence and settled disputes through dialogue and negotiation. China promotes economic and social development by integrating into the international community, and its international economic activities are based on the rules of the market economy. From that end, it is meaningless for China to become a "threat and challenge" to the current world order. In a 39,000 words article that published on June 19th, Chinese Foreign Ministry pointed out fallacies of the United States perception towards China and the truth, in which China firmly denounce the accusation from the U.S. that China poses the most serious long-term challenge to the international order and is undermining it.[5] China was, is and will always be a defender of the international order.
China should keep its strategic focus to avoid making misjudgment and to realize its great rejuvenation. Firstly, China should manage and govern its own domestic affairs to remain an absorbed attention on its economic development. With the abrupt outbreak of the COVID-19 and various mutant strain, from the perspective of protecting vulnerable groups, elders and children, China insists on dynamic zero clearance policy, which provides a stable environment for its domestic economic development and people's health. Though temporary economic increasing speed appeared slight downgrading, China's economic growth speed still remains one of top countries around the world, let alone its giant economic aggregate. Its economic development quality and speed would back to normal status with the recovery of the global market.
Secondly, China should process its diplomacy to contribute more in regional and global governance. In the International Forum for Trilateral Cooperation 2022 that held in Seoul, guest speakers from China pointed out that a secure, developed and peace environment for East Asia is needed, multilateral trade has bolstered common prosperity, and friendly atmosphere among East Asian countries is the spring and source of the cooperation. Under this circumstance, China's diplomacy, especially building relations with neighboring countries based on friendship, good faith, mutual benefit and inclusiveness is critical.
Thirdly, China is supposed to embrace multilateralism and increase regional order resilient. Nowadays, international cooperation at the global level lacks momentum and positive feedback. It is more important than ever for the international community to strengthen cooperation in order to address the huge challenges facing mankind, such as COVID-19 and climate change. These challenges are not only difficulties that international community encounters, but also an opportunity to expand international cooperation and multilateralism. China has been insisting the multilateralism that centered on the United Nations, which is contrast to the United States approach that focus on traditional alliance foreign policy. Further, more flexible regional order could provide extra resilient and space for competition and cooperation.
With the foundation of the abovementioned creed points, a vision of regional order by China has been vividly portrayed. Collective security rather than "U.S. and allies first", common development other than "containment" and "trade war", lasting prosperity of the region instead of "forging an Asian NATO", China's vision based on its developing power and ideas, embodied on its foreign policy and mutually benefited initiatives. Development and security of the region require all stakeholders to participate and endeavor to form a system that function well with effective international coordination and transnational collaboration. Reform that adapt to the new situation is necessary, and some attempts are achieving positive results. For example, collaboration with the framework of Shanghai Cooperation Organization, which covers all central Asia countries, is playing a significant role in maintaining peace cooperation and peace governance. Moreover, the international community should be vigilant against the actions that utilizing interdependence as a toolkit to contain others.
In a nutshell, the stalemate of Sino-US competition has been an important part of the regional security, different approaches that proposed by them should not embrace contradiction and conflict, but focus on coordination and collaboration, and most importantly, and restrain the former with the latter. All regional stakeholders ought to play a role in a more inclusive, and fair regional order. Only in this way, the new vision of regional order could be realized.
---
[1] Ryan Hass, America and China present dueling narratives at Shangri-La Dialogue. Brookings, June 14th, 2022. https://www.brookings.edu/blog/order-from-chaos/2022/06/14/america-and-china-present-dueling-narratives-at-shangri-la-dialogue/
[2] Antony J. Blinken, The Administration's Approach to the People's Republic of China. May 26th, 2022. https://www.state.gov/the-administrations-approach-to-the-peoples-republic-of-china/。
[3] Brad Lendon and Heather Chen, China blasts US 'bully', says it will 'fight to the end' for Taiwan, CNN, June 12th, 2022. https://edition.cnn.com/2022/06/12/asia/us-china-defense-shangri-la-dialogue-intl-hnk-ml/index.html
[4] Ryan Hass, America and China present dueling narratives at Shangri-La Dialogue. Brookings, June 14th, 2022. https://www.brookings.edu/blog/order-from-chaos/2022/06/14/america-and-china-present-dueling-narratives-at-shangri-la-dialogue/
[5] See Chinese Foreign Ministry website, Fallacies of the United States perception towards China and the truth. June 19th, 2022. https://www.fmprc.gov.cn/wjbxw_new/202206/t20220619_10706065.shtml