China's Impressive Trajectory Toward Universal Financial Inclusion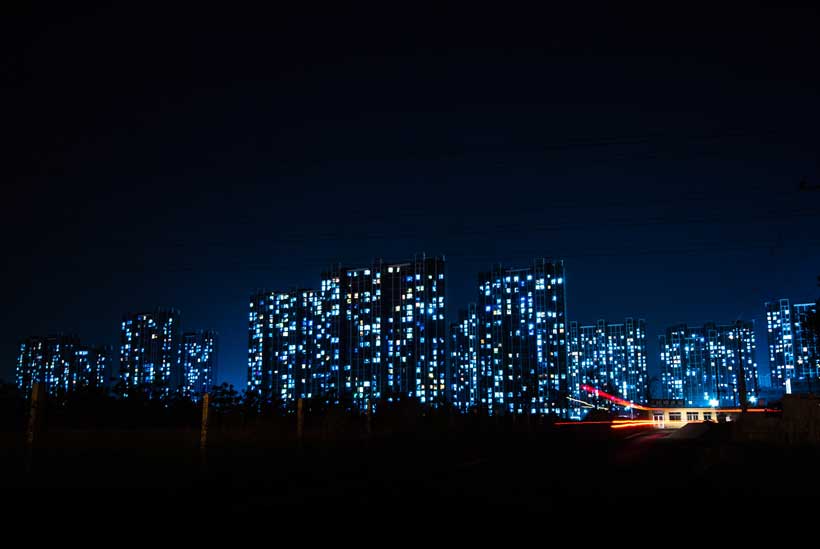 China has achieved remarkable success in financial inclusion over the last 15 years. Traditional financial service providers have dramatically increased the reach of the formal financial sector, including through the world's largest agent banking network. China has also been a leader in the fintech revolution, with new technology-driven providers transforming how Chinese consumers make payments, borrow, save, insure themselves against risk, and invest.
China's rate of account ownership – a basic metric of financial inclusion – has increased significantly and is now on par with that of other G-20 countries.
A new report examines China's approach to financial inclusion over the past 15 years. The report – Toward Universal Financial Inclusion in China: Models, Challenges, and Global Lessons – benchmarks China's progress against peer economies and analyzes key developments and factors in China's financial inclusion experience. The report also outlines remaining challenges and distills lessons for policymakers in other countries. The report was written jointly by the People's Bank of China (PBOC) and the World Bank Group.
The conceptualization and practice of financial inclusion in China has undergone a significant transformation in recent years. Since the early 2000s, Chinese policymakers have prioritized broadening the availability of basic financial products through improvements in credit and payments infrastructure, expanding physical access points for rural consumers, and establishing new types of financial service providers.
China has also moved towards a coordinated approach to financial inclusion with the launch of the national Plan for Advancing the Development of Financial Inclusion (2016-2020) in 2015.
Chinese financial sector authorities have also provided regulatory space for innovations in digital finance. China's fintech industry continues to grow rapidly and now reaches hundreds of millions of consumers with a range of new digital financial products and services, in part due to the use of online, network-based business models to integrate financial services into existing e-commerce or social media platforms.
This ongoing fintech revolution is motivating traditional financial service providers to actively pursue digitally-enabled business models as well.
The report notes that China still faces several key challenges to achieving sustainable and long-term financial inclusion. The country will need to shift toward more market-based, commercially sustainable approaches to financial inclusion.
Chinese policymakers should continue to develop regulatory frameworks and supervisory approaches to effectively manage the risks associated with digital finance. Financial consumer protection risks are particularly important to address, given the limited digital and financial literacy of many consumers as well as the elevated risks that digital finance poses related to data privacy and fraud.
China's experience provides valuable lessons to authorities in other countries who are fashioning their own pathways toward sustainable and long-term financial inclusion. For example, on the policy side, the prioritization of financial infrastructure development and policy approaches to reaching "last mile" consumers are important lessons that can be drawn from; on the market side, online network-based business models have been a critical factor in the success of fintech in China by leveraging network effects, technology, economies of scale, big data, and cross-subsidization opportunities.
China's recent financial inclusion successes and path forward are highly relevant to the World Bank Group's commitment to achieve Universal Financial Access by 2020. The Universal Financial Access goal is to ensure that adults globally have access to transaction accounts to store money and send and receive payments. China is one of the 25 priority countries for the Universal Financial Access initiative.
Oil Market Report: A marathon, not a sprint
Last month, we asked if there was a floor under prices following the signing of a new Vienna Agreement that aims to re-balance the oil market. Following an initial burst of enthusiasm for the deal, scepticism set in, alongside worries about the global economic background. Prices fell by $10/bbl with Brent crude oil bottoming out on 24 December at just above $50/bbl. For the producers, this was unwelcome, but for consumers it provided a nice present for the holidays. In the US Gulf Coast, gasoline prices in early January averaged $1.89/gal versus the summer peak of $2.79/gal and in India, prices are about 14% below the early October peak. Recently, leading producers have restated their commitment to cut output and data show that words were transformed into actions. In December, OPEC production fell by almost 600 kb/d and Saudi Arabia has signalled that, for its part, further significant cutbacks will take place in January and beyond.
The Brent price has moved back above $60/bbl, so the answer to our question posed last month seems to be a qualified yes, at least for now. However, the journey to a balanced market will take time, and is more likely to be a marathon than a sprint. While Saudi Arabia is determined to protect its price aspirations by delivering substantial production cuts, there is less clarity with regard to its Russian partner. Data show that Russia increased crude oil production in December to a new record near 11.5 mb/d and it is unclear when it will cut and by how much. Other non-OPEC countries joining in the output deal saw higher output, including Mexico.
Elsewhere, there are signs that market re-balancing will be gradual. The trajectory of Iran's production and exports remains important. In December, total exports increased slightly to over 1.3 mb/d. With US waivers allowing Iran's major customers to buy higher volumes than was previously thought, more oil will remain in the market in the early part of 2019. Venezuela has seen the collapse of its oil industry slow during the second half of 2018 with production falling recently by about 10 kb/d each month rather than by the 40 kb/d we saw earlier in the year. The level of output in the world's biggest liquids producer, the United States, will once again be a major factor in 2019. We saw incredible and unexpected growth in total liquids production of 2.1 mb/d in 2018. For this year, we have left unchanged for now our forecast for growth of 1.3 mb/d. While the other two giants voluntarily cut output, the US, already the biggest liquids supplier, will reinforce its leadership as the world's number one crude producer. By the middle of the year, US crude output will probably be more than the capacity of either Saudi Arabia or Russia.
For oil demand, there is a mixed picture. Falling prices in 4Q18 helped consumers and there are signs that trade tensions might be easing. In many developing countries, lower international oil prices coincide with a weaker dollar as the likelihood of higher US interest rates fades for now. However, the mood music in the global economy is not very cheerful. Confidence is weakening in several major economies. In the short term, there is added uncertainty about oil demand due to the onset of the northern hemisphere winter season, with low temperatures seen in the past few days in many places. For now, we retain our view that demand growth in 2018 was 1.3 mb/d, and this year it will be slightly higher at 1.4 mb/d, mainly due to average prices being below year-ago levels.
In the meantime, refiners face a challenging year. Processing capacity will increase by 2.6 mb/d, the biggest growth for four decades, while margins are already pressured by low gasoline cracks due to oversupply and weak demand. The well-trailed changes to the International Maritime Organisation's marine fuel regulations due in 2020 are another big issue for some refiners as they seek to find outlets for unwanted high sulphur fuel oil. By the end of the year, all industry players, upstream and downstream, may feel as if they have run a marathon.
Macroeconomic Stability in Lao PDR Amidst Uncertainty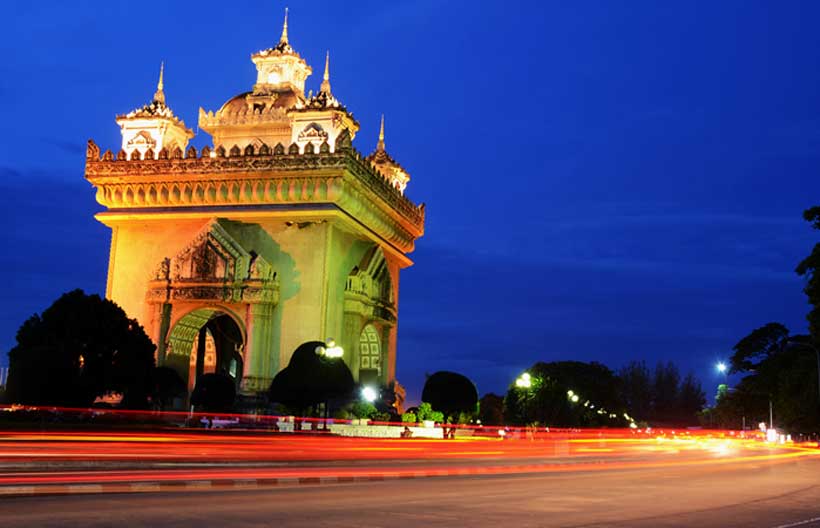 Economic growth in Lao PDR is estimated at 6.5 percent in 2018, down from 6.9 percent in 2017, in part due to the adverse impact of the recent widespread floods. The construction of infrastructure, export of electricity, and service sector have been the main drivers of growth in 2018. The medium-term economic outlook is favorable but subject to risks, including a volatile global economic environment, according to the latest edition of the World Bank's Lao Economic Monitor, released today.
"Economic growth remains robust in Lao PDR, and the government has made important inroads on the reform front, notably on revenue collection. The path of fiscal consolidation, despite the recent natural disasters, is welcome," said Nicola Pontara, World Bank Country Manager for Lao PDR. "Looking forward, Lao PDR should continue to invest in its human capital to boost productivity, which is key to support both long-term growth and further poverty reduction."
According to the report, the fiscal deficit is estimated to narrow from 5.3 percent of GDP in 2017 to 4.7 percent of GDP in 2018. The government is committed to reducing public debt, estimated at around 60 percent of GDP, by following a path of fiscal consolidation, with emphasis on raising revenue collection, tighter control of public spending, and better management of public debt. Inflation is estimated at around 2.1 percent in 2018 from an average of 0.8 percent in 2017 driven by both higher average domestic food and fuel prices and a depreciation of Lao Kip against major currencies.
The report includes a thematic section on human capital, which highlights the importance of investing in people. A child born today in Lao PDR is only 45 percent as productive as she could be if she enjoyed full education and healthcare. Stunting levels among Lao children are higher, and the probability of survival to age five is lower, than those of countries at similar income levels. Moreover, despite an average of actual 10.8 years accumulated in school by age 18, once adjusted for the quality of learning, children in Lao PDR only complete 6.4 years of schooling.
The report concludes that improving human development outcomes in health and education in Lao PDR requires a combination of systemic and sector-specific interventions. For instance, better and greater investments in mother and child health, as well as improved quality of education since early childhood are important interventions to increase the productivity and well-being of new generations. Combined with institutional reforms to improve service delivery mechanisms in health and education, these policies can support the country's long-term economic prospects.
Impact Investment needs global standards and better measurement
Social impact investment, which aims to improve well-being as well as earn a financial return, could be more effective if it were more clearly defined internationally with more measurable outcomes, according to a new OECD report.
Social Impact Investment: The Impact Imperative for Sustainable Development calls for international standards to be applied on collecting data and measuring impact. Currently, most impact investment goes to areas with relatively easy returns, such as financial services, energy and housing as perceptions persist of a trade-off between social and financial returns.
The OECD has proposed defining social impact investing as targeting core development, social and environmental areas that help people and countries most in need in underserved or developing regions, and stipulating that the primary focus should be on delivering measurable impact. No such definition is being universally applied, however, and there is little rigour in setting boundaries on what should count as impact investment and a lack of internationally comparable data and evaluation tools.
"The challenge lies in defining and measuring impact," said OECD Development Co-operation Director Jorge Moreira da Silva. "Different countries, public and private organisations are using different yardsticks to measure different elements. To counter the risk of 'impact washing', public authorities have a responsibility to set standards and ensure they are adhered to."
The number of social impact investment funds has quadrupled in two decades to over 200 funds with USD 228 billion invested, more than half of that in emerging markets, according to the Global Impact Investing Network. The phenomenon is spreading to mainstream investment funds as wealthy investors and philanthropists increasingly want their money to also have a positive social or environmental impact.
Impact investing is proving to be key for channelling new resources – primarily funding but also innovation, accountability and sustainability – towards the UN Sustainable Development Goals. For example, a GBP 10 million bond that funded a UK non-profit, Golden Lanes Housing, that has provided adapted housing and related services for around 1,500 people with learning disabilities was also able to return 4% interest to investors. In the developing world, investment firm Sarona Asset Management provides growth capital to small businesses in developing countries and frontier markets including Egypt, India, Nigeria and Tunisia.
The OECD report says 45 countries have adopted public instruments related to impact investing, with the European Union, United Kingdom, Malaysia and France leading the way, and 20 have adopted a legal definition for social enterprises.
It says governments should now do more to improve fiscal and regulatory incentives for impact investing and put in place the necessary legal structures for the market to function well. This could include updating financial and fiscal regulation, establishing reporting standards, and increasing flexibility into corporate legislation so that rather than having to identify as being a for-profit or a non-profit, companies can be hybrids.
Improved standards for social impact investment funds should lead to more effective impact investment by mainstream funds.