Sri Lanka seeks deeper ties, free trade agreement with China
Like Nepal, Sri Lanka seeks profitable trade equations with China in order to raise its GDP. Sri Lanka wants a longer-time period to negotiate a free trade agreement with China as it is concerned about the economic impact of a rushed deal on their small country, the Sri Lankan ambassador said on Sunday, the Feb 04.
There has been rising concern in the South Asian nation about Chinese investment, a key part of Beijing's Belt and Road initiative to create a modern-day Silk Road across Asia.
Hundreds of Sri Lankans clashed with police at the opening last year of a Chinese-invested industrial zone in the south, saying they would not be moved from their land. It was the first time opposition to Chinese investments in Sri Lanka had turned violent.
Speaking on the sidelines of an Independence Day reception at the Sri Lankan embassy in Beijing, Ambassador Karunasena Kodituwakku said a free trade agreement with China could not be rushed. "We'd like to have the process a little longer. China would like to have it faster," Kodituwakku told Reuters. "Because Sri Lanka being a small economy, we have to get a consensus from stakeholders," he added. "Therefore the delay is due to the time period. But eventually we will sign the agreement."
Sri Lanka last month signed a free trade agreement with Singapore, but Singapore's economy is not as complex as China's, Kodituwakku said. The deal with the city state is Sri Lanka's first modern and comprehensive FTA. "Chinese imports are very important to Sri Lanka, but opening up the whole thing in a short time may make some problems for local companies. Therefore we have to balance it."
Sri Lanka has also been trying to get investment for a little utilized airport on its southern tip, in Mattala, built at a cost of $253 million by China, which also provided $230 million of funding. "No doubt it was a white elephant. It is still a white elephant," Kodituwakku said.
India had been in advanced talks with Sri Lanka to operate the airport, but the ambassador said no deal had been reached. "We have to turn it into a viable economic venture. In fact we gave the option to Chinese companies. I know Chinese companies have shown an interest, but according to our studies they were not having a viable economic plan and that's why they had to give the option to India," he said. "The Indian offer had been there, but even that has not been finalized," Kodituwakku added. "Anyone who wants to come and turn the Mattala airport into a viable economic venture will be welcome. But unfortunately no one has taken over."
When Sri Lanka's government first looked to develop a port on its southern coast that faced the Indian Ocean, it went not to China, but to its neighbor, India.
Then-Sri Lankan Prime Minister Mahinda Rajapaksa said he urgently needed funding to transform the harbor of his home town and asked Indian officials for help with the project.
New Delhi showed little interest in funding a costly and massive port construction project in the underdeveloped fishing village of Hambantota, a district that had been crushed by the Indian Ocean tsunami in 2004.
China has for decades invested in Sri Lanka, particularly during moments in recent history when much of the international community held off. China supplied the Rajapaksa government with military aid and it promised to spend to rebuild the country's damaged infrastructure. India had also sent in military help, but nowhere near the levels Beijing dispatched.
The civil war ended in 2009. Between 2005 and 2017, China spent nearly $15 billion in Sri Lanka. By comparison, the International Finance Corporation, which is part of the World Bank group, says that between 1956 and 2016, it invested over $1 billion.
Along with the Hambantota port investments, Beijing loaned Sri Lanka $200 million in 2010 for a second international airport and a year later a further $810 million for the "second phase of the port project."Beijing loaned Sri Lanka $200 million in 2010 for a second international airport and a year later a further $810 million for the "second phase of the port project.
Beijing invested $1.5 billion in 2010 to build the port. The venture was considered economically unviable and indeed, in the years that followed, the port sat empty and neglected, and Sri Lanka's debt ballooned. China's official licensing of the port in December last year gives it yet another point of access over a key shipping route, and the prospect of providing it with a sizeable presence in India's immediate backyard and traditional sphere of influence, bringing China closer to India's shores than New Delhi might like.
Moreover, Sri Lanka's decision to sign a 99-year lease with a Chinese state-owned company for the Hambantota port to service some of the billions it owes to Beijing has some observers concerned other developing nations doing business with China as part of China's One Belt One Road initiative might fall into similar financial straits. A trap, they warn, that may well have them owing more than just money to Beijing.
There was more. $272 million for a railway in 2013 and more than $1 billion for the Colombo Port City project, ventures that hired mostly Chinese workers (one Sri Lankan report put the number of Chinese workers dedicated to projects in 2009 at 25,000), and all with money Sri Lanka could barely afford to repay. By 2015, Sri Lanka owed China $8 billion, and Sri Lankan government officials predicted that accumulated foreign debt — both owed to China and other countries — would eat up 94% of the country's GDP.
Proud India's pain
 In recent years India is gradually getting isolated in the South Asia region where it claims to be the super power. India feels enormous pain to see its neighbors Pakistan, China and Nepal work together and Bangladesh which has problem with Pakistan for historical reasons also is in the coalition led by China. There is very little that New Delhi can do to divide them but it can make their alliance stronger by wrong moves.
In fact, India has no reliable ally except perhaps Bhutan and Afghanistan but they are very costly ones as they depend on India for several favors.
India plays safe with Sri Lanka which is fast becoming an economic partner of Asian economic giant China. India does not want to openly antagonize its sea neighbor Lanka over Tamil issue and hence allows Lankan military to attack and kill Tamil fishermen from India. If India retaliates against Lankan atrocities, it would lose Lanka almost forever. Already Sri lanka has filed cases against India over Kudankulam nuclear plant since that island nation is within the danger zone of nuclear radiation from Kudankulam but India has so far managed to pacify Colombo not to push for any punitive measures. So, India is tolerating the Lankan atrocities on Tamil fishermen. Also, the ruling BJP has no place in Tamil Nadu state and the federal government has no fear of losing support of Tamils for the party in the next general poll. The local BJP does not raise the issue of political future of the party in the state with the central party.
Thus Tamil fishermen are the causality of regional geo-politics.
Sri Lanka ill-treat Tamils as enemies
 Fully aware of Indian mindset and dilemma of Tamil community, Sri Lanka just goes on attacking the Tamil fishermen. If Tamil fishermen go to Katchatheevu they are sure to be attacked and yet they cannot avoid going there since their life is inter linked with the zone.
Lankan regime knows India would not undertake nay punitive measures against the continued Lankan military offenses. Sri Lankans know their value as being ally of China and Pakistan.
For the same reason, India also does not push for speedy investigation procedures on war crimes of Lankan military forces against Lankan Tamils who are of Indian origins. .
 There has been a monstrous trend around the world, starting in USA to view the minority populations as their enemies as the majority populations refuse to share the nation's resources with the minorities equitably.
The Singhalese majority (Buddhist) populations in Sri Lanka ill-treat Tamil populations as the key "problem" they face and refuses to share the resources of the island nation with the minorities mainly Indian Tamils.
Sri Lanka does not distinguish between Lankan Tamils and Indian Tamils when it comes to treating them as equal humans. Tamil fishermen who go to their traditional zones like Katchatheevu are attacked perpetually even as Indian government looks the other way, pretending to be unaware of atrocities against Indian Tamils.
Lankan regime plays dirty regional politics to force Indian regime not to interfere with Lankan attack on Tamil fishermen. Regional geo politics favor Chinese supremacy in the South Asia region while India, backed by USA, is determined to to have final say in the regional politics.
Now Pakistan and Nepal are close friends or allies of China for its economic help and Lankan government is fast becoming an ally of China which India wants to disturb by maintaining silence over Lankan atrocities on Indian fishermen, even attacks and murders them freely on the sea. India is keen to obstruct any better ties between China and Lanka and Nepal but Nepal has been lost by New Delhi.
In fact, India also kills fishermen on the sea and de snot feel bad ot pained when neighboring Lankan military also does the same. Tamil nadu government under instruction from federal government also attacked and killed fishermen when they protested against the Kudankulam nuclear terror plans. So, attacks and murders by Lankan forces cannot make India worry.
So much so, the Lankan PM Ranil Wickremesinghe had the courage to warn Indian government that they would kill any Indian who "trespasses" their "territory". Sri Lanka now considers Katchatheevu, a small islet in the Indian Ocean lying between Lanka and India and right now under Lankan control, belongs to them and India cannot have any claim over the zone and Tamils should not be seen there. .
Apparently, .Indo-Lankan tensions are pure fiction as the regimes continue to target Tamils in both nations probably, like in cricket for 50s and 100s, on mutual understating.
The way Myanmar Muslims are being ill-treated by the regime and military, among other state-majority Buddhist' agencies has heavily influenced non-Muslim states with military upperhandism like Sri lanka where the majority populations consisting of Singhalese minorities especially Tamils and Muslims are being attacked in order to appease the majority people.
Sri Lankan regime in South India knows too well that the Hindutva regime of PM Modi in India would not mind if Tamils and Muslims who are not Hindutva supporters either in India or Sri Lanka and hence it target both communities.
Though Lankan target is primarily focused Tamils, nowadays even Muslims are also the target of the Singhalese regime.
Constructive actions
Lankan government wants integration of communities without reconciliation.  The larger communal tensions occur between youth of the two communities in the aftermath of a sports event.  One group of youth had chided and spoken defiantly to another group from the other community.  The initial violence was between the youth of the two communities who took offense at the attitudes of the other. A house was attacked by a group of youths.  The matter should have been settled at that level by the community leaders, and if that failed by the local police.  But this did not happen because external forces got involved.  There are different accounts of who these might be, with organized extremist groups being the suspects, but with also questions being asked about the law enforcement authorities themselves.  As rumours have a way of getting multiplied, it would be constructive if the government were to conduct an independent inquiry into this incident.
There are extremists on all sides of Sri Lanka's continuing ethnic divides who are waiting to act as guardians of their community's interests.  This is true of members of all communities and they act with most energy in the areas in which they are a majority.  It is therefore important that there should be constant awareness and interaction programs organized by the government, civil society and by religious institutions, to promote inter-ethnic and inter-religious understanding and togetherness.
The challenge would be to link them to civil society groups that could energize them and take them to the community level to engage in local level conflict mitigation work. There also needs to be education programs on the values of pluralism so that those who are a majority in any part of the country do not think that they are entitled to have special rights as individuals over those who are not in a majority.
Sleeping duck
As this government is one that is not based on ethnic nationalism and is also a combination of the two major political parties, it is more representative of the mainstream polity.  It is also more acceptable to the ethnic and religious minorities.  There is a general acceptance that the government is genuinely liberal where people's freedoms are concerned.
A new feature on the social media, which is running without any control, is the naming and shaming of Buddhist monks who join inter-religious groups that seek to promote reconciliation and amity at the community level. A major criticism of the government that comes from all sides of the political spectrum, though for different reasons, is that the government is indecisive and not strong.
However, the downside to freedom and opening of space to voice opinions and to criticize is that this space is being exploited by those who do not accept a liberal and pluralist view of society.  This can be seen on the social media which is filled with hate speech.  There is a strong anti Muslim discourse that claims that they have links with international terror groups are increasing their population too fast and surreptitiously introducing birth control drugs to unsuspecting Sinhalese men, women and children.
Unfavorable comparisons are made in this regard with the former government.  The Sirisena government, committed to fail governance through reconciliation, is reported to be collecting material relating to social media that spreads hate.
Since the US super power doesn't impose its will on Colombo to initiate punitive measures against those guilty of war on Tamil population and extra crimes, the new government is also is not really bothered about justice for the Tamils.
India government, in the mood to punish the historic foes, plays a spoiling game for the Tamils and Muslims in the island la nation which is facing serious threat of disappearance due to fast climate changes.
The state can incite violence against the minorities just in a matter of hours, even minutes and just go rampage of the localities of minorities like Muslims. The core media that always oblige the government for making money as advertisements and foreign trips, just generate fake stories to target the Muslims, other minorities.
The disastrous inter ethnic violence between Sinhalese and Muslims in Gintota over the weekend which led to damage to a large number of homes, businesses and buildings is one of the crudest instances of how the state guides most of the community clashes generally for political reasons. .
The government actions included sending in police battalions, the police paramilitary Special Task Force and anti-riot squad and the military and a visit to the area by PM Ranil Wickremesinghe. As a result a conflagration on the scale of the Aluthgama riots of 2014 in the neighboring Kalutara district did not materialize.  It might have, if the government had not acted sooner and showed publicly that it had no sympathy with those who attacked others. The arrest of 19 trouble makers, many of whom had come from outside, and the declaration of a curfew, ensured that the violence was suppressed.  However, the Muslim community which had to bear the brunt of the violence continues to live in a state of unease.
Religious differences had little or nothing to do with the clash which was between two identity groups making it more akin to an ethnic conflict, rather than a clash of religions.  The immediate cause of the conflict was reportedly a relatively minor incident.  There was a road accident involving motor cyclist from one community and a three-wheel passenger from another community.  The parties had dealt with their trauma in a reasonable manner, going to the hospital and arriving at a private settlement, with some financial compensation being part of the package.  However, external forces had intervened thereafter to escalate the conflict.   The fact that an event of this nature which is not uncommon on Sri Lanka's crowded roads could have escalated so fast is a cause for concern and reveals underlying tensions within the country.
Despite the end of the war nearly a decade ago, there is a continuing negative relationship between the ethnic communities and one which is not spoken about publicly, that needs to be carefully dealt with.
As a coalition government it is difficult for the government to come to quick decisions especially on controversial issues.  This creates a dangerous space that those who wish to destabilize the polity can utilize and which needs to be closed.
It is necessary for the government to start acting more decisively against those who engage in violence and voice extreme nationalist opinions in an inflammatory manner which provokes others to inter-ethnic or inter-religious violence.
India and Sri Lanka pursue similar objectives- denying jobs and rights to minorities, both refuse to consider the minorities as equals.
The Taliban and the current Afghanistan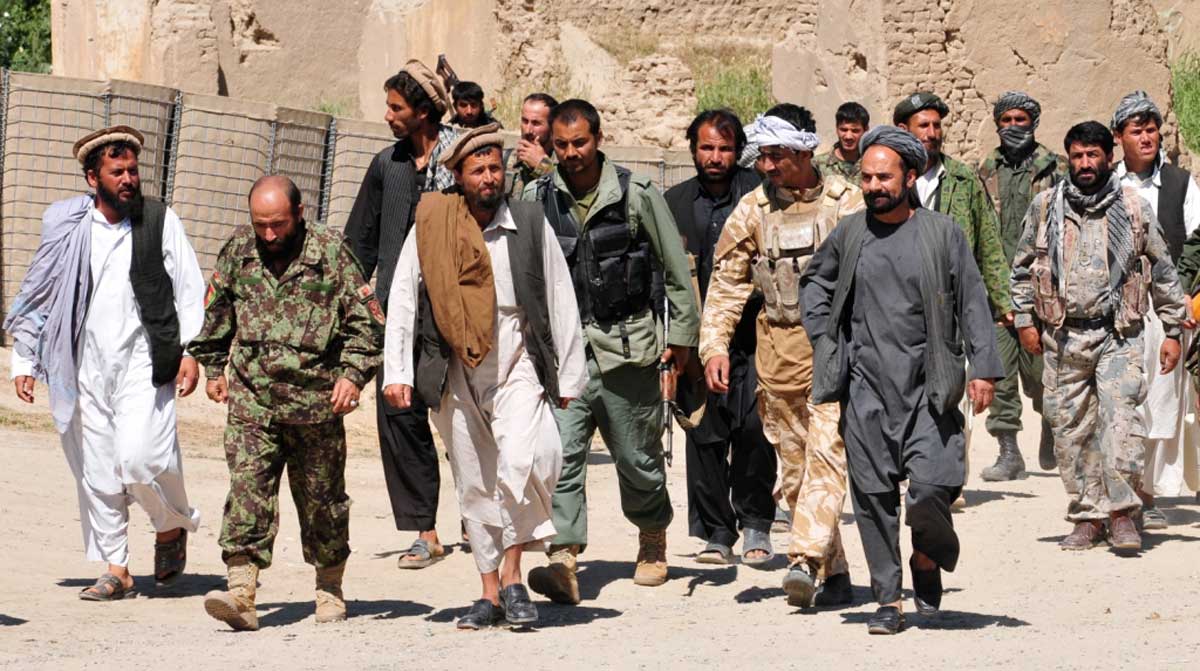 After the Taliban seized power in Afghanistan, the Afghan state and the public rapidly declined. The country's territories have become the source of international terrorism and many global problems.
August 15 is the first anniversary since the power in Afghanistan was seized by the Kabul Taliban, and the ex-president of the Afghan state, Ashraf Ghani fled. After a year of the Taliban's power, their power has not yet been recognized by any state in the world.
According to the UN International Labor Organization, the Taliban's ascension to power in Afghanistan has led to rapid growth in the unemployment rate among the population. Based on the data of the UN, such a situation in the Afghan labor market was caused by the economic crisis and the prohibition on work for the female population. Over five hundred thousand people in Afghanistan lost their jobs during the first month of the Taliban rule. "The crisis has affected women the most. Thus, their employment level, already extremely low by world standards, decreased by 16% in the third quarter of last year. By mid—2022, it is projected to fall to 28%," the UN investigation states.
In addition to the economic decline, there has been a rise in drug production in Afghanistan. Drugs are one of the Taliban's main income zones, and their power has re-activated the production and export of opium and heroin. However, the drug business was also active under the former Afghan authorities. According to the UN, in 2021, Afghanistan's income from drug exports amounted from 1.8 billion to 2.7 billion US dollars. This profit is from 6 to 11% of the GDP of the Afghan state. As before, the main drug export channels pass through Pakistan. The leader of the Taliban, Haibatullah Akhundzada, issued a fatwa in 2022 to ban the production and distribution of opium and other drug substances in Afghanistan. However, there have been no significant changes in this situation. Nevertheless, the Taliban repeatedly make statements about the cessation of drug production, but they also confirm that the prohibition on opium production will lead to the loss of the only way of earning for peasants, leading to an uprising.
Pakistan acts as the main partner country for Afghanistan. Bypassing sanctions, weapons are coming from Pakistan to Afghanistan. And the majority of Afghan drugs are exported through Pakistan's western provinces – the southern route. The main patron and sponsor of the Taliban is also the Pakistani military leadership. With the help of Pakistani support, the radicals seized power in Afghanistan and persecuted other alternatives to power.
The Taliban's first financial income was provided by transportation fees that the militants took from truck drivers on the border of Afghanistan and the state's territory. The Taliban's seizure of power in Afghanistan concentrated its forces on extracting natural resources. In February 2022, the Afghan media reported on the negotiations of the new Afghan government with China on the development of copper and lithium by Chinese companies. But even though China, along with Pakistan, is a vital partner of the Taliban regime, mineral development has not yet begun. Without the support and diplomatic assistance of China and Pakistan, the Taliban would not have been able to establish their authority over Afghanistan. However, Beijing still has not officially recognized their power.
Also, summing up the results of the year of Taliban rule in Afghanistan, we can definitely say that the new regime fails to solve the economic and social problems of the state. According to UN research, Afghanistan is on the verge of famine and humanitarian collapse. It is worth noting that during the presence of the United States and NATO in the country, there was no such catastrophic situation. Also, during the period of the Taliban regime in Afghanistan, the position of terrorist organizations such as al Qaeda and the Islamic State has strengthened. The Taliban does not intend to start the fight with the presence of these organizations.
Also, in June 2022, an earthquake with colossal consequences occurred on the border of Afghanistan and Pakistan. The death toll during the disaster was more than 1.5 people, and more than two thousand were injured. The UN has recorded that Afghanistan's government cannot cope with the threats that the Afghan society is forced to cope with alone.
UNICEF and the World Food Program note the catastrophic situation of Afghan children, and organizations make statements about the high level of undernutrition and that over 3.5 million children urgently need treatment. The UN website says, "Hospital wards are full of malnourished children: many one-year-olds weigh as much as a six-month-old baby would weigh in a developed country, and some are so weak that they cannot move."
The new government of Afghanistan carries out mass executions, severe human rights violations, and forced disappearances of citizens and previous security forces employees. This is recorded by the United Nations Assistance Organization in Afghanistan. To a large extent, the repression is carried out by two Talib departments – the Ministry of Propaganda of Virtue and Prevention of Vice and the General Directorate of Intelligence. Both organizations are under the auspices of Pakistani security agencies.
UNAMA experts report "arbitrary arrests and detentions of journalists, human rights defenders and protesters." There were 160 extrajudicial executions, 178 unjustified arrests and 56 cases of torture of former Afghan military and Government employees. In addition, 2106 victims were registered among ethnic and religious minorities (700 killed, 1406 wounded).
After a year, the Taliban authorities, according to international organizations, destroyed the essential state structures in Afghanistan responsible for solving social issues such as jobs and the state's humanitarian condition. The Afghan Independent Human Rights Commission premises were also seized, and the Ministry of Women's Affairs was closed. Afghan women are deprived of the right to work. Except for some professions, they are not allowed to travel more than 72 km unaccompanied by men and cannot appear on the street with an open face. Responsibility for all violations of the rules of a woman is borne by her father or another close male relative. The punishment is dismissal from work or imprisonment.
Freedom of speech was also seriously impaired. The international human rights organization Reporters Without Borders (RSF) reports that there are half as many media in Afghanistan as a result of the year-long run of the Taliban. During the year, 219 organizations out of 547 media were closed. Before the Taliban came to power, there were 11,857 journalists in the country. Today only 4,759 of them remain. Female journalists took the first impact. Almost all of them were left without their job.
The Taliban sees the UN's message about human rights in Afghanistan as propaganda. On July 21, Taliban official Zabiullah Mujahid posted on social media: "There are no arbitrary killings or arrests in the country. If someone kills or arbitrarily arrests, that person is considered a criminal and will be brought before Sharia law."
In sum, a few conclusions about the power of the Taliban must be noted. The Taliban is characterized by a lack of qualification in the country's rule, and the leadership cannot organize public service. Also, the Taliban does not fulfil its duties to combat terrorist organizations, which has ensured the strengthening of the position of existing banned groups. The female population of Afghanistan and various social minorities suffered. The Taliban are building strong relationships with authoritarian countries such as Pakistan, China and Russia. Islamabad carries out the actual control of the Taliban and also uses the Taliban in the South Asian region for its geopolitical purposes.
Every charter of Human Rights provides a framework for the basic individual rights. Under these civil liberties, all humans are entitled to revel in those privileges. Sikh community residing around the globe is facing heinous behavior from the India's Modi regime as it is a home for many Sikhs. The episode of unlawful arrest of the UK-based Sikh activist named Jagtar Singh Johal in 2017 with the help of UK government ignited a huge number of protests across the world. According to his lawyers from Scotland, he has been tortured and falsely accused to whom British PM Boris John acknowledged while showing his concern. Most recently, the murder of Sidhu Moosewala who was an active supporter of Sikh rights is an example of India's unjust activities. Provision of security was denied by BJP government before his murder. In support of Sidhu and separate homeland for Sikhs, more than 17,000 Sikhs voted for Khalistan Referendum in Rome, Italy. Similarly, UK having one of the highest ratio of Sikh diaspora, organized a campaign under the active advocates of Sikh rights "Sikhs for Justice (SFJ)" in which 30,000 British Sikhs voted for referendum on 31st October 2021. Series of Sikh referendums are lined up and SFJ declared that after completing this voting series, it will be a decision of 120,000 Sikhs showing the desire for separate land under the rule and law provided them by International Justice System. A huge referendum is planned for the Sikhs of Punjab on 26th January 2023.
The roots of these referendum are enrooted into the event of Operation Blue Star happened in 1984. Under this operation, Indian army attached on the holiest place of Sikhs, "Golden Temple" to capture Sikhs whom Indian Army declared as terrorists and claimed that they are hiding weapons inside the temple as well. Many innocent Sikhs lost their lives. The level of brutality not only stopped at killing innocents but also disrespected the sentiments of the followers of this particular religion. A homeland that ought to be safe place for its residents became a threatening region. That's why a huge number of Indian Sikhs migrated to other states like UK, Canada, Italy and US to seek a safe residence. The fight for the cause of Sikh's rights is still going on, as there is a referendum on 18th September 2022, Toronto, Canada, in which high ratio of Sikh voters are expected to participate.
Massive genocide and extra-Judicial killings are the major tools of Modi regime against the Sikh community. To deal with all these unlawful activities, Sikh diaspora has organized itself into groups like "Sikhs for Justice (SFJ)" who are arranging referendum, holding protests and advocating Sikhs right at all possible platforms. Specifically for the Khalistan Referendum, Punjab Referendum Commission (PRC) has been designed to have free and fair voting for the basic demand. Through such representation, Sikhs are asking for a legal demand from India's Modi regime. These organizational setup shows that Sikh community is well aware of its rights, and using the peaceful means to convey their message to the world.
If India is real democracy and wants to be seen as democratic country, it should accept Sikh referendum results. The result of referendum can always be leveraged in "Law fare domain" to ask India to hold an official referendum for the purpose. Democracies are torch holder of freedom, human rights and their liberties. This behavior of India is not acceptable to be an example for the rest of aspiring democratic states where the Modi Regime is having genocidal designs against the specific communities. Khalistan Movement with the aspirations of a separate homeland is the legitimate demand of Sikh community. By overturning these movements and referendums, India is suppressing its minorities and violating their right to self-determination through peaceful means.
Why Pakistan is Swamped with Floods
Aside from the monsoon coming in waves leaving hapless Pakistan looking like an inland sea, Pakistan also has the mighty Indus serving as a spine and its huge tributaries fanning out through its most productive province of Punjab — the name itself meaning five waters.
The monsoon season is short so the fertile soil is irrigated by means of a network of canals feeding the province. The water is vital and thus the prospect of India building a dam at the head of any of these rivers without an equitable solution for sharing could lead to war. As it is, the river Ravi runs almost dry as it reaches Lahore close to the Indian border.
To return to the floods this year caused by an unusual phenomenon: The normal course of the monsoon takes the moisture laden winds north from the Bay of Bengal, then unable to traverse the high Himalayas, they are pushed west along the foothills, shedding water as they rise all the way across India into Pakistan. By the time they reach the latter, they have lost most of their moisture leaving Pakistan a very short rainy season … over the latter parts of August and early September.
Global warming has changed things. This year the moisture laden air from the Bay of Bengal was hot enough to prevent precipitation, jamming it up against the Himalayas. As more monsoon winds collected in the rear, these were forced on to an alternative route directly westwards, racing across the middle of India without impediment until the Hindu Kush mountains in Pakistan. So it was that all the collected moisture got dumped on to Pakistan. If this is a harbinger of the future under global warming, the rich croplands of Uttar Pradesh are in danger. Do they also have irrigation canals in their future like the Punjab?
Pakistan's other source of moisture is the Arabian Sea, and this year a depression i.e. an intense low-pressure system settled in it bringing heavy rain to coastal provinces as early as June; all of which was exacerbated by extreme heat. Temperatures in May soared as high as 51C in Jacobabad as an example. Hotter air carries more moisture and this heatwave continued through April and May. Moreover swollen rivers from greater glacial melt up high in the Himalayas have not helped.
Pakistan thus must plan for the future. Flood control measures are not unknown in the country, and perhaps an appropriately irrigated Balochistan could become another granary for the country — if only the politicians can stop quarreling long enough to listen to the cries of the flood victims.
Nettlesome politicians on both sides of the border, and the subcontinent sheds its tears in floods. A tragedy if ever there was one.