Sri Lanka seeks deeper ties, free trade agreement with China
Like Nepal, Sri Lanka seeks profitable trade equations with China in order to raise its GDP. Sri Lanka wants a longer-time period to negotiate a free trade agreement with China as it is concerned about the economic impact of a rushed deal on their small country, the Sri Lankan ambassador said on Sunday, the Feb 04.
There has been rising concern in the South Asian nation about Chinese investment, a key part of Beijing's Belt and Road initiative to create a modern-day Silk Road across Asia.
Hundreds of Sri Lankans clashed with police at the opening last year of a Chinese-invested industrial zone in the south, saying they would not be moved from their land. It was the first time opposition to Chinese investments in Sri Lanka had turned violent.
Speaking on the sidelines of an Independence Day reception at the Sri Lankan embassy in Beijing, Ambassador Karunasena Kodituwakku said a free trade agreement with China could not be rushed. "We'd like to have the process a little longer. China would like to have it faster," Kodituwakku told Reuters. "Because Sri Lanka being a small economy, we have to get a consensus from stakeholders," he added. "Therefore the delay is due to the time period. But eventually we will sign the agreement."
Sri Lanka last month signed a free trade agreement with Singapore, but Singapore's economy is not as complex as China's, Kodituwakku said. The deal with the city state is Sri Lanka's first modern and comprehensive FTA. "Chinese imports are very important to Sri Lanka, but opening up the whole thing in a short time may make some problems for local companies. Therefore we have to balance it."
Sri Lanka has also been trying to get investment for a little utilized airport on its southern tip, in Mattala, built at a cost of $253 million by China, which also provided $230 million of funding. "No doubt it was a white elephant. It is still a white elephant," Kodituwakku said.
India had been in advanced talks with Sri Lanka to operate the airport, but the ambassador said no deal had been reached. "We have to turn it into a viable economic venture. In fact we gave the option to Chinese companies. I know Chinese companies have shown an interest, but according to our studies they were not having a viable economic plan and that's why they had to give the option to India," he said. "The Indian offer had been there, but even that has not been finalized," Kodituwakku added. "Anyone who wants to come and turn the Mattala airport into a viable economic venture will be welcome. But unfortunately no one has taken over."
When Sri Lanka's government first looked to develop a port on its southern coast that faced the Indian Ocean, it went not to China, but to its neighbor, India.
Then-Sri Lankan Prime Minister Mahinda Rajapaksa said he urgently needed funding to transform the harbor of his home town and asked Indian officials for help with the project.
New Delhi showed little interest in funding a costly and massive port construction project in the underdeveloped fishing village of Hambantota, a district that had been crushed by the Indian Ocean tsunami in 2004.
China has for decades invested in Sri Lanka, particularly during moments in recent history when much of the international community held off. China supplied the Rajapaksa government with military aid and it promised to spend to rebuild the country's damaged infrastructure. India had also sent in military help, but nowhere near the levels Beijing dispatched.
The civil war ended in 2009. Between 2005 and 2017, China spent nearly $15 billion in Sri Lanka. By comparison, the International Finance Corporation, which is part of the World Bank group, says that between 1956 and 2016, it invested over $1 billion.
Along with the Hambantota port investments, Beijing loaned Sri Lanka $200 million in 2010 for a second international airport and a year later a further $810 million for the "second phase of the port project."Beijing loaned Sri Lanka $200 million in 2010 for a second international airport and a year later a further $810 million for the "second phase of the port project.
Beijing invested $1.5 billion in 2010 to build the port. The venture was considered economically unviable and indeed, in the years that followed, the port sat empty and neglected, and Sri Lanka's debt ballooned. China's official licensing of the port in December last year gives it yet another point of access over a key shipping route, and the prospect of providing it with a sizeable presence in India's immediate backyard and traditional sphere of influence, bringing China closer to India's shores than New Delhi might like.
Moreover, Sri Lanka's decision to sign a 99-year lease with a Chinese state-owned company for the Hambantota port to service some of the billions it owes to Beijing has some observers concerned other developing nations doing business with China as part of China's One Belt One Road initiative might fall into similar financial straits. A trap, they warn, that may well have them owing more than just money to Beijing.
There was more. $272 million for a railway in 2013 and more than $1 billion for the Colombo Port City project, ventures that hired mostly Chinese workers (one Sri Lankan report put the number of Chinese workers dedicated to projects in 2009 at 25,000), and all with money Sri Lanka could barely afford to repay. By 2015, Sri Lanka owed China $8 billion, and Sri Lankan government officials predicted that accumulated foreign debt — both owed to China and other countries — would eat up 94% of the country's GDP.
Proud India's pain
 In recent years India is gradually getting isolated in the South Asia region where it claims to be the super power. India feels enormous pain to see its neighbors Pakistan, China and Nepal work together and Bangladesh which has problem with Pakistan for historical reasons also is in the coalition led by China. There is very little that New Delhi can do to divide them but it can make their alliance stronger by wrong moves.
In fact, India has no reliable ally except perhaps Bhutan and Afghanistan but they are very costly ones as they depend on India for several favors.
India plays safe with Sri Lanka which is fast becoming an economic partner of Asian economic giant China. India does not want to openly antagonize its sea neighbor Lanka over Tamil issue and hence allows Lankan military to attack and kill Tamil fishermen from India. If India retaliates against Lankan atrocities, it would lose Lanka almost forever. Already Sri lanka has filed cases against India over Kudankulam nuclear plant since that island nation is within the danger zone of nuclear radiation from Kudankulam but India has so far managed to pacify Colombo not to push for any punitive measures. So, India is tolerating the Lankan atrocities on Tamil fishermen. Also, the ruling BJP has no place in Tamil Nadu state and the federal government has no fear of losing support of Tamils for the party in the next general poll. The local BJP does not raise the issue of political future of the party in the state with the central party.
Thus Tamil fishermen are the causality of regional geo-politics.
Sri Lanka ill-treat Tamils as enemies
 Fully aware of Indian mindset and dilemma of Tamil community, Sri Lanka just goes on attacking the Tamil fishermen. If Tamil fishermen go to Katchatheevu they are sure to be attacked and yet they cannot avoid going there since their life is inter linked with the zone.
Lankan regime knows India would not undertake nay punitive measures against the continued Lankan military offenses. Sri Lankans know their value as being ally of China and Pakistan.
For the same reason, India also does not push for speedy investigation procedures on war crimes of Lankan military forces against Lankan Tamils who are of Indian origins. .
 There has been a monstrous trend around the world, starting in USA to view the minority populations as their enemies as the majority populations refuse to share the nation's resources with the minorities equitably.
The Singhalese majority (Buddhist) populations in Sri Lanka ill-treat Tamil populations as the key "problem" they face and refuses to share the resources of the island nation with the minorities mainly Indian Tamils.
Sri Lanka does not distinguish between Lankan Tamils and Indian Tamils when it comes to treating them as equal humans. Tamil fishermen who go to their traditional zones like Katchatheevu are attacked perpetually even as Indian government looks the other way, pretending to be unaware of atrocities against Indian Tamils.
Lankan regime plays dirty regional politics to force Indian regime not to interfere with Lankan attack on Tamil fishermen. Regional geo politics favor Chinese supremacy in the South Asia region while India, backed by USA, is determined to to have final say in the regional politics.
Now Pakistan and Nepal are close friends or allies of China for its economic help and Lankan government is fast becoming an ally of China which India wants to disturb by maintaining silence over Lankan atrocities on Indian fishermen, even attacks and murders them freely on the sea. India is keen to obstruct any better ties between China and Lanka and Nepal but Nepal has been lost by New Delhi.
In fact, India also kills fishermen on the sea and de snot feel bad ot pained when neighboring Lankan military also does the same. Tamil nadu government under instruction from federal government also attacked and killed fishermen when they protested against the Kudankulam nuclear terror plans. So, attacks and murders by Lankan forces cannot make India worry.
So much so, the Lankan PM Ranil Wickremesinghe had the courage to warn Indian government that they would kill any Indian who "trespasses" their "territory". Sri Lanka now considers Katchatheevu, a small islet in the Indian Ocean lying between Lanka and India and right now under Lankan control, belongs to them and India cannot have any claim over the zone and Tamils should not be seen there. .
Apparently, .Indo-Lankan tensions are pure fiction as the regimes continue to target Tamils in both nations probably, like in cricket for 50s and 100s, on mutual understating.
The way Myanmar Muslims are being ill-treated by the regime and military, among other state-majority Buddhist' agencies has heavily influenced non-Muslim states with military upperhandism like Sri lanka where the majority populations consisting of Singhalese minorities especially Tamils and Muslims are being attacked in order to appease the majority people.
Sri Lankan regime in South India knows too well that the Hindutva regime of PM Modi in India would not mind if Tamils and Muslims who are not Hindutva supporters either in India or Sri Lanka and hence it target both communities.
Though Lankan target is primarily focused Tamils, nowadays even Muslims are also the target of the Singhalese regime.
Constructive actions
Lankan government wants integration of communities without reconciliation.  The larger communal tensions occur between youth of the two communities in the aftermath of a sports event.  One group of youth had chided and spoken defiantly to another group from the other community.  The initial violence was between the youth of the two communities who took offense at the attitudes of the other. A house was attacked by a group of youths.  The matter should have been settled at that level by the community leaders, and if that failed by the local police.  But this did not happen because external forces got involved.  There are different accounts of who these might be, with organized extremist groups being the suspects, but with also questions being asked about the law enforcement authorities themselves.  As rumours have a way of getting multiplied, it would be constructive if the government were to conduct an independent inquiry into this incident.
There are extremists on all sides of Sri Lanka's continuing ethnic divides who are waiting to act as guardians of their community's interests.  This is true of members of all communities and they act with most energy in the areas in which they are a majority.  It is therefore important that there should be constant awareness and interaction programs organized by the government, civil society and by religious institutions, to promote inter-ethnic and inter-religious understanding and togetherness.
The challenge would be to link them to civil society groups that could energize them and take them to the community level to engage in local level conflict mitigation work. There also needs to be education programs on the values of pluralism so that those who are a majority in any part of the country do not think that they are entitled to have special rights as individuals over those who are not in a majority.
Sleeping duck
As this government is one that is not based on ethnic nationalism and is also a combination of the two major political parties, it is more representative of the mainstream polity.  It is also more acceptable to the ethnic and religious minorities.  There is a general acceptance that the government is genuinely liberal where people's freedoms are concerned.
A new feature on the social media, which is running without any control, is the naming and shaming of Buddhist monks who join inter-religious groups that seek to promote reconciliation and amity at the community level. A major criticism of the government that comes from all sides of the political spectrum, though for different reasons, is that the government is indecisive and not strong.
However, the downside to freedom and opening of space to voice opinions and to criticize is that this space is being exploited by those who do not accept a liberal and pluralist view of society.  This can be seen on the social media which is filled with hate speech.  There is a strong anti Muslim discourse that claims that they have links with international terror groups are increasing their population too fast and surreptitiously introducing birth control drugs to unsuspecting Sinhalese men, women and children.
Unfavorable comparisons are made in this regard with the former government.  The Sirisena government, committed to fail governance through reconciliation, is reported to be collecting material relating to social media that spreads hate.
Since the US super power doesn't impose its will on Colombo to initiate punitive measures against those guilty of war on Tamil population and extra crimes, the new government is also is not really bothered about justice for the Tamils.
India government, in the mood to punish the historic foes, plays a spoiling game for the Tamils and Muslims in the island la nation which is facing serious threat of disappearance due to fast climate changes.
The state can incite violence against the minorities just in a matter of hours, even minutes and just go rampage of the localities of minorities like Muslims. The core media that always oblige the government for making money as advertisements and foreign trips, just generate fake stories to target the Muslims, other minorities.
The disastrous inter ethnic violence between Sinhalese and Muslims in Gintota over the weekend which led to damage to a large number of homes, businesses and buildings is one of the crudest instances of how the state guides most of the community clashes generally for political reasons. .
The government actions included sending in police battalions, the police paramilitary Special Task Force and anti-riot squad and the military and a visit to the area by PM Ranil Wickremesinghe. As a result a conflagration on the scale of the Aluthgama riots of 2014 in the neighboring Kalutara district did not materialize.  It might have, if the government had not acted sooner and showed publicly that it had no sympathy with those who attacked others. The arrest of 19 trouble makers, many of whom had come from outside, and the declaration of a curfew, ensured that the violence was suppressed.  However, the Muslim community which had to bear the brunt of the violence continues to live in a state of unease.
Religious differences had little or nothing to do with the clash which was between two identity groups making it more akin to an ethnic conflict, rather than a clash of religions.  The immediate cause of the conflict was reportedly a relatively minor incident.  There was a road accident involving motor cyclist from one community and a three-wheel passenger from another community.  The parties had dealt with their trauma in a reasonable manner, going to the hospital and arriving at a private settlement, with some financial compensation being part of the package.  However, external forces had intervened thereafter to escalate the conflict.   The fact that an event of this nature which is not uncommon on Sri Lanka's crowded roads could have escalated so fast is a cause for concern and reveals underlying tensions within the country.
Despite the end of the war nearly a decade ago, there is a continuing negative relationship between the ethnic communities and one which is not spoken about publicly, that needs to be carefully dealt with.
As a coalition government it is difficult for the government to come to quick decisions especially on controversial issues.  This creates a dangerous space that those who wish to destabilize the polity can utilize and which needs to be closed.
It is necessary for the government to start acting more decisively against those who engage in violence and voice extreme nationalist opinions in an inflammatory manner which provokes others to inter-ethnic or inter-religious violence.
India and Sri Lanka pursue similar objectives- denying jobs and rights to minorities, both refuse to consider the minorities as equals.
Pakistan: Politics entered into a new phase
Although Prime Minister (PM) Imran Khan got the vote of confidence from Parliament and seems his grip over politics. No doubt that the masses in Pakistan still believe that he is an honest, sincere, and visionary leader. But many questions are rising in their minds. Like: why he opted for seeking a vote of confidence from the Parliament: was he obliged? Any legal requirement? Was he wanted to prove his popularity? Etc.
Irrespective of Senate elections, he was not legally bound to seek a vote of confidence from the Parliament. In Pakistan's history, one of the prime ministers got a vote of confidence from the Parliament but could not survive longer and have to leave his prime minister-ship soon.
Will PM Imran Khan complete his remaining tenure till 2023 comfortably? Should he stay relax once getting a vote of confidence and proving his popularity? Should he conceive all is fine and his Prime Ministership is out of danger? Will the opposition stay calm and quiet till 2023 for the next general election in the country? And so on, many questions need to be answered.
True, it is absolutely true that PM Imran Kahn, for 178 votes in the National Assembly and secured his confidence in the Parliament. It was only the vote of filthy wealthy parliamentarians; they might not be reflecting the views of the masses. They got elected in the general elections held in 2018 but have lost contact with the masses in their own constituencies. PM Imran Khan also has in isolation from his voters. A specific class has encircled him and keep a distance between him and the masses. They do not know how tough is life for the majority of masses in their constituencies. The cost of life, inflations, and price-hike have made their lives miserable.
Interior Minister Shaikh Rashid Ahmed, who is a well-known public leader and representative, has expressed his views just after the vote of confidence in the Parliament that the Prime Minister should take notice of Government Servants Salary structure, which has not been revised for a long time. In contrast, the inflation and price-hike have made their lives miserable. I fact majority of the masses are facing hardship due to price-hike and are not satisfied with the Governance of PM Imran Khan. They might reflect their anger in the next general elections.
PM Imran Khan has struggled 22 years to become 22nd Prime Minister of Pakistan. He made several promises to the public to seek their support during the election campaign. People of Pakistan shown trust in him and voted for him. But after becoming Prime Minister, he has not met the expectations of the masses or his voters. He has not fulfilled some of his promises. Especially his promises affecting the common person and masses are not fulfilled, which might harm his political career.
The country is still facing an economic crisis, joblessness, poverty, corruption, lack of merit, denial of justice and lack of health care and education, etc. The masses are still suffering and living a miserable life.
PM Imran Khan cares a lot for the imported elite and which was reflected in the senate elections. He has chosen 15 out of 27 cabinet members from outside the hardcore PTI members. His choice of imported, dual national, foreign nationals, and electives from other parties will not stand with him once he is in deep crisis and may travel abroad, leaving him alone. Some of his cabinet members, who have not to stake in Pakistan, or on the pay role of foreign countries, may not rescue him in severe crises. At the cost of few cabinet members, he should not offend his loyal workers and PTI members.
This is when he should think twice about what caused him to seek the vote of confidence. How should he serve Pakistan in the capacity of Prime minister, where he can meet the masses'. It is masses whose votes make a difference. The elite is not more than 10% in the country, and their vote bank can not make him Prime Minister again.
On the other hand, the opposition is intended to give him a hard time and may not spare him to relax or enjoy the prime ministership longer. The masses, due to dissatisfaction, may be exploited by the opposition.
As a matter of fact, Pakistan's politics has entered into a new phase, and it is suggested that PM Imran Khan availing this opportunity, should re-evaluate the situation and revise some of his policies and take merit-based righ decisions. It is never too late!
COVID-19 pandemic and positives/negatives of the Pakistani government's policy towards it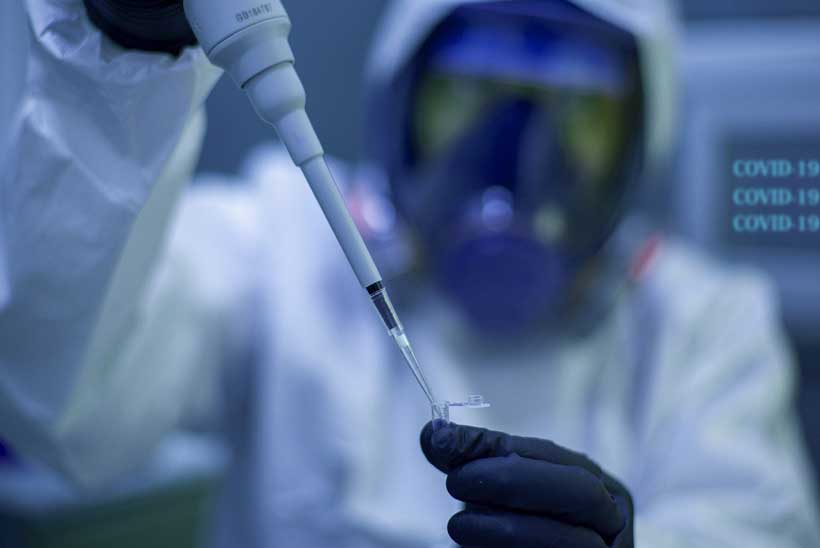 The covid-19 erupt from Wuhan in December 2019. The first case in Pakistan was observed on February 26th, 2020.It is considered a global pandemic because of its contagious nature. It has engulfed many lives and economies. Whereas Pakistan, despite its socioeconomic and political problems, has tackled covid-19 efficiently so far. Objectives of these policies were to contain and mitigate the spread of covid-19. Pakistan made effective policies to hamper the unfurling nature of covid-19. It was praised by the director-general of WHO and he mentioned it as a lesson for the rest of the world. The upshots of the policies on its citizens were both positive and negative, but they helped a lot in sailing through covid-19.
Covid-19 has accentuated the inadequacy of the health sector. However, to combat covid-19, RFCC assists hospitals to evolve their capacities to provide treatments. Many hotels and motels were converted into quarantine centers. Number of ventilators, gears, beds, and testing capability has been increased. Pakistan got a loan of $760M to improve its medical handling. These policies seem effective as they are the major line to combat covid-19. Number of staff has also increased. These policies play a crucial role in containing Corona virus but due to lack of awareness, many people didn't get tested. Overall, it played a positive role.
"Out of 220M population, 25% are living below the poverty line and 30% live in grave poverty," said the PM Imran khan. Therefore, containing the poverty and retaining the economy is an arduous task. For this purpose, the Ehsas program was launched with a stipend money of Rs.12000 for the vulnerable. Employees wouldbe paid a salary during complete lock-down. The government displayed leniency in paying taxes to accelerate the investment. The banks remained open during the nationwide lock-down. However, an in-depth analysis reveals that Ehsas program didn't prove effective due to the absence of a proper tracking system. The poor and needy people in rural areas were not affable with the technology, therefore they were unable to enroll in this program.
Moreover, the government's policy of smart lockdown cannot be ignored. It started in April, targeting the disease hotspots. The purpose of this policy was to provide a breathing space to the most vulnerable section of the society. Because nationwide lock-down was threatening food security. Smart lock-down technology played a crucial role and made Pakistan distinctive around the world.
To dampen the adverse effects of covid-19 on society, section 144 was implemented to avoid public gathering. According to the health ministry "home quarantine, zoning of hospitals, and social distancing should be in the nitty-gritty of the policy." They imposed a ban on air traffic and started screening at the airports for international travellers these measures proved beneficial to some extent. But unfortunately the government couldn't ensure the SOPs.
In a nutshell, the aforementioned account enables a worthy conclusion that Pakistan has managed to contain the devastating effect of covid-19, however, the danger is not over yet. The second wave of covid-19 has started globally which can overturn the successful results other way round. Therefore, some stringent action should be taken to make the policy of containment of covid-19 more effective that is only possible if there is a consensus between the federal and provincial governments. The only way to limit the dangers of the virus is to come up with the unified and all inclusive national plans.
Who pulls the strings of the government of India?
While talking to a Cornell college professor, Rahul Gandhi lamented (March 2, 2021) that the RSS was making use of its educational institutions to propagate its tunnel vision (NewsMatters, March 6, 2021). `Wherefrom money comes to run hundreds of thousands of schools', he asked.
The RSS, founded in 1925, is not only distorting history, and polluting syllabi but also compelling the BJP government to appoint its nominees to key posts whether academic or political.
The RSS's rationale is that it is their government. As such, they have every right to make appointments to all political and non-political posts and revise syllabus according to their own version of history.
A bird's-eye view of appointments
Besides president Kovind Nath, a dalit, and Hindu-monk Yogi Adityanath, several parcharaks (apostles) were nominated for appointment as chief ministers, governors and cabinet ministers. The nominees included ML Khattar, chief minister of Haryana, Trivendra Singh Rawat, chief minister of Uttarakhand, Devandar Fadnavis (Maharashtra), and Ram Thakur (Himachal Pradesh).
The veterans appointed as governors included Balramji Das Tandan (Chhattisgarh), Ram Naik (UP), Om Prakash Kohli (Gujarat), Keshri Nath Tripathi (West Bengal), Kalyan Singh (Rajasthan), Vidya Saga Rao (Maharashtra), Vaju Bhai Bhala (Karnataka), Padmanabha Acharya (Nagaland), Jagdish Mukti (Assam) and Tathaghat Roy (Tripura) (Source: Aryana P. Chatterji, Thomas Blom Hansen, and Christophe Jaffrelot (eds), Majoritarian State).
Dr, Lokesh Chandra was made president of Indian Council for Cultural Relations. Ram Bahadur Roy, former ABVP organizing secretary who was jailed during Indira-Gandhi- imposed emergency was appointed to the Indira Gandhi National Centre for Arts. Baldev Sharma, former editor of the RSS's Hindi mouth-piece Panchjanya, was appointed chairman of the national Book Trust. Shakti Sanha, private secretary to prime minister Atal Behari Vajpayee was rewarded with appointment of Director of Nehru Memorial and Library. The memorial was the hub of Nehru-Gandhi legacy. A small-time actor Gajendra Chauhan was appointed Chairman of the Films and Television Institute of India. Hindu Nationalist Anupam Kher was appointed head of India's Board of Film Certification.
Realising that educational institutions are key agents for ideological dissemination, the RSS thrust its nominees as vice chancellors and directors in universities and cultural institutions of higher learning.
RSS's version of history
A distorted version is taught in RSS-run Vidya Bharti schools. Hindu caste system is well delineated in Rig Veda, Manusmriti and Bhagavad Gita. But, the RSS preaches that the Muslim Turks initiated the untouchability. Turks introduced commodes in India. "Hindus who refused to convert to Islam were forced to clean them. And, thus they became untouchable."
Conscription power
While addressing a large gathering at Muzaffarpur, Bhagwat said, `RSS volunteers were so disciplined that they could be mobilized in a matter of days should the constitution and laws of the country so demand'. Many senior retired armed forces officers including former army chief General VK Singh have joined the RSS.
Inference
Bhagwat's bonhomie with politicians, media, judiciary, industry, religious leaders and civil society reflects that the RSS would continue to keep the Modi government under its Octopus claw. Also it is keen to extend its influence in political, societal and non- governmental spheres. To deepen its roots, the RSS has initiated programmes like Family Awakening (parivar prabodhan),Village Development (grama vikas), and Social Harmony (samara satta).