Cyberspace Vulnerability Factors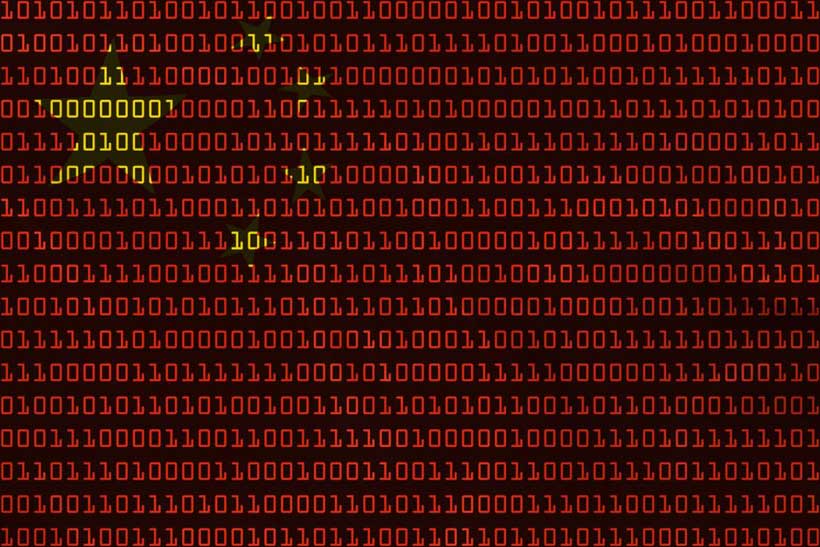 The fact is, contrary to what the majority of people think, "Cyberspace" is not a virtual and unrealistic space. In fact, the use of virtual words has led to the misleading of individuals and ideas in this area. Real space cyberspace is a new field for impact and as a result of friendship, cooperation, competition, hostility and even war between countries and other actors. These cases clearly show that the Internet and cyberspace have provided a new field for politics, a space in which individuals, groups and governments are acting and policy makers.
For emerging countries, cyberspace is considered as the basis for economic growth as well as the speed of industrial and technical progress in many sectors. But in some countries (such as China), this space is seen as a threat to the ruling political regime, and this generally leads to the use of filters and dams for controlling Internet access and use. For some countries, cyberspace could be a geopolitical challenge in the development of international relations; it seems that the decision of the BRICS group to establish a submarine fiber network around the United States has been the same.
Thus, some of these countries are trying to control Internet access points by creating a single port. Although this approach is inconsistent with the general scheme of the Internet for access to all networks, it can benefit from the domestic policy of countries (controlling trans-border information content) as well as the foreign policy of countries (defense preparedness against potential attacks under the framework of the defense).
In the field of cyberspace, the People's Republic of China, in addition to monitoring and controlling the Internet, is developing another policy:
Developments of aggressive are capabilities for cyber-espionage activities, neutralization or temporary paralysis of national information systems.
Since 2006, events have occurred that indicate that Chinese services have been spying on various systems in Western countries (US, Germany, United Nations, etc.), and analyzes conducted by companies Cyber security suggests a – or even several – cyber-espionage operations against governments, multinational corporations and some global organizations.
Currently, the increasing abuse of the defects and shortcomings of information systems and cybernetic networks and the escalation of its results, targeting sensitive infrastructure, military or government, have caused some malicious cybercrime activities It is considered to be a fire of war and requires cyber or physical retaliation. In the same vein, the White House emphasized the right to defend itself against cyber-attacks in the "International Strategy for Cyberspace" document. These elements have led to the possibility of creating appropriations, weapons and organizations aimed at cyber-bullying in a broader context than cyber defense strategies documents; the main and final objective of which should be the transition from a solid defense strategy based on "lines The defense of the Magnino "and the creation of an approach with wider security solutions.
Thus, many countries have almost announced that they are demanding the development of their own cyber defense capabilities (that is, they want to be equipped with an "Adhak" command and counter-attack equipment) to be able to respond to attacks that may be the main infrastructure of the sectors have a vital threat to them.
The evolution of cyber capabilities includes the possibility of advancing offensive operations against individuals and organizations that may engage in hostile activities, in particular the threat of retaliation against potential attackers to affect their strategic calculations and to deter them from Committing to malicious activities is done.
Certainly, the presentation of such a cyber-strategy requires the redefining of Western countries' strategies for cyber security. Namely, the redefinition of weapons that need to be developed to respond to current and future cyber security issues; and also to redefine the fundamental philosophy of cyber security issues so that operational cooperation between different sectors, including private, executive, security forces and even the public is possible.
In fact, the basis of China's cyber policy is based on the capture of informatics and communications technologies in order to achieve economic benefits, as well as to establish an information warfare strategy, in which systems provide the Chinese People's Army with access to systems are connected to the Internet, thus threatening the security of infrastructures, exchanges and data stored by governments, especially Western governments, and users. From this point of view, it can be said that China has long been in possession of a cyber-deterrent system that appears to be a vehicle for cyber-espionage in the world.
Uzbek's Katibat al Tawhid wal Jihad changed its leader
On April 12, 2019, Central Asia's Salafi-Jihadist group Katibat al Tawhid wal Jihad (KTJ) issued a statement on the Telegram channel, in which it announced the resignation of its amir Abu Saloh (real name Sirojiddin Mukhtarov), a native of southern Kyrgyzstan, from the position of head of the group. According to the statement, the decision on the resignation of Abu Saloh was made at the meeting of the group's Shura (Council) based on his own statement. In this regard, Shura also expressed gratitude to him "for the fruitful service in the name of Allah over the past six years in protecting the spiritual values of Islam and leading jihad against the enemies of Muslims."
Abdul Aziz, a little-known in the jihadi world, an Uzbek and a native of the Fergana Valley was elected the new leader of KTJ. In the statement, a brief characterization of the new leader was given using an honorable tone, which states that "Our teacher Sheikh Abdul Aziz hafizahullah devoted his life to Allah, has many years of experience on the path of the jihad and deep knowledge of science [in the study of Islam]." In addition, the statement calls on all members of the group to strictly obey the new leader, in connection with which the Surah An-Nisa [4:59] of the Quran is quoted: "O you who have believed, obey Allah and obey the Messenger and those in authority among you".
It should be noted that Katibat al Tawhid wal Jihad was created by Abu Saloh in 2013 in northern Syria, which consists of Central Asia's militants, mostly Uzbeks of the Fergana Valley. Since that period Syria's northwest, long a hotbed of armed resistance and the heartland of al-Qaeda-linked operations has become a real-life shelter for Uyghur, Uzbek, Tajik and Kyrgyz militants, and their families. Today Uzbek militants are the most combat-ready, well-equipped and largest group among the Central Asian foreign jihadist groups in Idlib Province. The approximate number of KTJ militants is about 500 people.
Under the Abu Saloh leadership, KTJ grew out of an unobtrusive regional group into a formidable and tough member of the global Salafi-Jihadi movement. In early 2015, Uzbek militants of the group swore allegiance to al Qaeda leader Ayman al Zawahiri. During this time Abu Saloh demonstrated his brilliant ability to successfully spread the al-Qaeda ideology on a global scale. He was and remains a faithful and aggressive propagandist of the Jihadi idea into the post-Soviet space.
KTJ is also affiliated with the Syrian rebel group Hayat Tahrir al-Sham and is currently fighting against the Bashar al-Assad regime. HTS has from the beginning of the Syrian war been a combat mentor for Uzbek militants.
Who was Abu Saloh?
The former leader of the group Abu Saloh, fluent in Uzbek, Uyghur, Russian and Arabic, in the early 2000s received a theological education at the Islamic University of Al-Fatah al-Islamiya in Syria. It was there that he became an ideological supporter of al-Qaeda, deeply studied the theological works of Islamic scholars, the founders of the radical current of Salafism and Wahhabism Ibn Taymiyyah and Abd al-Wahhab. After graduating from university, he returned to Kyrgyzstan, worked as an assistant to the imam in one of the mosques in the Osh region.
The persistent study of the Wahhabi literature and love of the Salafi ideology led him back to Syria in 2012. Thanks to his profound knowledge of the Koran, oratory and leadership skills, Abu Saloh quickly rose through the ranks, became a spiritual mentor of the Mujahideen. In battles with the Syrian government troops, he was wounded in the eye and treated in the city of Gaziantep in Turkey in 2014.
After conducting a comprehensive analysis of audio and video public performances of Abu Saloh, as an expert on the radicalization of the ideology of Islam, I must note that he has a deep religious erudition, knows by heart the Quran and the hadith of Imam al-Bukhari. He clearly and emotionally expresses his thoughts, confidently holds the attention of the crowd and has been able to inspire a new generation of jihadists to suicide attacks.
From time to time, in his video and audio appeals he argued in absentia with political leaders and heads of intelligence services of Uzbekistan, Kyrgyzstan, and Tajikistan. He accused them of repressing innocent Muslims, banning the norms of Islam and called them satans who sold their souls to the devil.
During his time in Syria, he avoided several attempts on his life by ISIS supporters. But on July 9, 2018, at the hands of the local member of the Abu Bakr al-Baghdadi's Caliphate in Idlib his wife and four-year-old son were killed; he himself was not injured.
Reasons for the resignation of Uzbek jihadist group's amir
Abu Saloh's resignation from the post of group leader may be due to several factors. First, Russia's special services are leading a real hunt for him in Syria. Director of Russia's Federal Security Service Alexander Bortnikov accused KTJ leader of organizing the terror attack on St. Petersburg's metro in April 2017 and Kyrgyz authorities blamed Abu Saloh for the attack on the Chinese Embassy in Bishkekon August 30, 2016.In order to avoid pinpoint strikes by Russian aviation on the locations of the KTJ group in Idlib, he may have initiated his resignation and gone deep underground.
Secondly, the possible fall of Idlib in the future will force Central Asian militants to seek new shelter places; they will most likely prefer to move to Afghanistan. To do this, they will have to use the territory of Turkey for the transit zone. If it were loudly announced, the resignation of Abu Saloh could divert the attention of the Turkish secret services from the Central Asian militants-smugglers.
Thirdly, within the KTJ group there has long been a slight opposition to his Amir, who are dissatisfied with his financial and organizational activities. Perhaps in order to avoid splitting the group, he was forced to resign and thus is trying to preserve the unity of the ranks of the Uzbek jihadists.
In the end, it should be noted that, despite his resignation, Abu Saloh remains a fanatical follower of Osama bin Laden and Ayman al-Zawahiri, an ardent propagandist of al Qaeda ideology and the most wanted terrorist in the post-Soviet space.
Illiberals and autocrats unite to craft a new world media order
Underlying global efforts to counter fake news, psychological warfare and malicious manipulation of public opinion is a far more fundamental battle: the global campaign by civilisationalists, autocrats, authoritarians and illiberals to create a new world media order that would reject freedom of the press and reduce the fourth estate to scribes and propaganda outlets.
The effort appears to know no limits. Its methods range from seeking to reshape international standards defining freedom of expression and the media; the launch and/or strengthening of government controlled global, regional, national and local media in markets around the world; acquisition of stakes in privately-owned media; advertising in independent media dependent on marketing revenue; demonization; coercion; repression and even assassination.
Recent examples abound. They include a more aggressive Chinese approach to countering critical coverage of the People's Republic that violates international norms of diplomatic conduct, the use of technology to spy on journalists, researchers and activists by, for example, the governments of the United Arab Emirates and Saudi Arabia; the jailing of journalists across the Middle East and North Africa and in countries like Myanmar and Bangladesh, US President Donald J. Trump's identification of mainstream media as "the enemy of the people," and the killing of journalists across the globe including the murder last year of Jamal Khashoggi.
The effort to create a new world media order is enabled by a tacit meeting of the minds among world leaders as well as conservative and far-right politicians and activists that frames global jockeying for power in a world order that would replace the US-dominated system established in the wake of World War Two and take into account the rise of powers such as China, India and Russia.
The emerging framework is rooted in the rise of civilisationalism and the civilizational state that seeks its legitimacy in a distinct civilization rather than the nation state's concept of territorial integrity, language and citizenry.
It creates the basis for an unspoken consensus on the values that would underwrite a new world order on which men like Xi Jinping, Vladimir Putin, Recep Tayyip Erdogan, Victor Orban, Mohammed bin Salman, Narendra Modi, Rodrigo Duterte and Donald Trump find a degree of common ground. If anything, it is this tacit understanding that in the shaping of a new world order constitutes the greatest threat to liberal values such as human and minority rights as well as freedom of expression and freedom of the press.
To be sure, independent media have often made life easier for those seeking to curb basic press freedoms. Valid criticism has put the media on the defensive. The criticism ranges from coverage of US special counsel Robert Mueller's investigation into now apparently unfounded allegations that Mr. Trump and his 2016 election campaign had colluded with Russia to false assertions in the walk-up to the 2003 Iraq war that Iraq possessed weapons of mass destruction.
The nuts and bolts of creating a new world media order are highlighted in a recent report by Reporters Without Borders that focuses on efforts by China, a key driver in the campaign, to turn the media into a compliant force that serves the interest of government rather than the public.
The 52-page report asserts that "over the course of the last decade, China has actively sought to establish an order in which journalists, scholars and analysts are nothing more than state propaganda auxiliaries."
While the report focuses on China, the issues it raises in terms of what constitutes journalism and the role of the media as the fourth estate that holds power to account and ensures that the public has access to accurate information and continued snapshots of history as it unfolds go far beyond Beijing's efforts.
So does the lifting of the asylum and arrest in Britain this week of Wikileaks founder Julian Assange. The Assange case raises issues of definitions of journalism. It also shines a spotlight on the field of tension between a free press and illiberal, autocratic and authoritarian leaders and governments that increasingly dress up their attempts to curb media freedom in civilizationalist terms.
The Assange case forces both the media and government, particularly in democratic societies, to determine the boundaries between journalism and whistleblowing.
Leaving aside allegations that Wikileaks played a role in alleged Russian interference in the 2016 US presidential election and criticism of Assange's style and personality, Wikileaks operated as a channel and post office box for whistle-blowers and as a source for media that independently authenticate and asses the news value of materials presented. In doing so, Wikileaks provided a service rather than added-value journalism.
To be fair, some of the issues raised in the Reporters Without Borders report pose broader questions about the standards on which proper journalism should operate rather than the right of governments, irrespective of political system, to try to ensure that their views and positions are reflected alongside their critics in media reporting.
The report lists among Chinese efforts the lavishing of money on modernizing and professionalizing China's international television and radio broadcasting, investment in foreign media outlets, buying of vast amounts of advertising in foreign media, and invitations to journalists from all over the world to visit China on all-expense-paid trips.
The report also notes that China organizes its own international events as an additional way of promoting its repressive vision of how the media should function.
Hardly unique, these aspects of the Chinese effort, while noteworthy, primarily pose issues for the media. They raise questions about the standards to which media owners should be held, the way politically and geopolitically driven advertisement should be handled and whether journalists and independent media, or for that matter analysts and scholars, should accept paid junkets or avoid any potential jeopardizing of the integrity of their reporting and analysis by paying their own way.
More troublesome is the report's assertion that China does not shy away from employing what it describes as "gangster methods."
The report asserted that "China no longer hesitates to harass and intimidate in order to impose its 'ideologically correct' vocabulary and cover up the darker chapters in its history. International publishing and social network giants are forced to submit to censorship if they want access to the Chinese market."
Moreover, Chinese embassies and Confucius Institutes serve as vehicles for attempts to impose China's will and counter perceived persecution by what it sees as hostile Western forces that seek to tarnish the People's Republic's image.
China's vision of a new world media order is grounded in a 2003 manual for Communist Party domestic and external propaganda published with a foreword of then party secretary general Hu Jintao.
The manual sees journalists as government and party propagators who exercise self-censorship by "handling properly the balance between praise and exposing problems." Mr. Xi amplified the message in 2016 during a rare, high-profile visit to the newsrooms of China's top three state-run media outlets, the party newspaper People's Daily, news agency Xinhua, and China Central Television (CCTV).
"The media run by the party and the government are the propaganda fronts and must have the party as their family name. All the work by the party's media must reflect the party's will, safeguard the party's authority, and safeguard the party's unity. They must love the party, protect the party, and closely align themselves with the party leadership in thought, politics and action," Mr. Xi told media workers, the term China increasingly is using to replace journalists as a designation.
Chinese journalists have been banned from writing personal blogs, are advised daily by the party about which stories to emphasize and which to ignore and obliged to attend party training sessions.
The title of Reporters Without Borders' report, 'China's New World Media Order', borrowed a phrase coined by Li Congjun, a member of the Chinese Communist Party's Central Committee and former head of Xinhua.
Writing in The Wall Street Journal in 2011, Mr. Li cast the need for a new media order in civilizational terms. Media of all countries had the right to "participate in international communication on equal terms" and should respect the "unique cultures, customs, beliefs and values of different nations," Mr. Li said.
Mr. Li's argument and language were straight out of the civilisationalists' handbook that employs the theory of cultural relativism to oppose universal definitions of human rights and basic freedoms and argue in favour of such rights being defined in terms of individual civilizations. Civilizationalists also use cultural relativism to justify their tight control of the Internet that ranges from blocking websites to creating a Chinese wall between national networks and the worldwide web.
Mr. Li was two years later even more straightforward about what China was trying to achieve. "If we cannot effectively rule new media, the ground will be taken by others, which will pose challenges to our dominant role in leading public opinion," he asserted.
China's purpose was also evident in Mr. Li's systematic reference to the media as a mass communication industry rather than journalism as a profession. "This is not insignificant," the Reporters Without Borders report said. "By treating the media as an industry whose mission is to exercise influence on the state's behalf, (Li's) 'new world media order' abolishes the watchdog role the media are meant to play."
Foreign affairs columnist Azad Essa discovered just how long the Chinese arm was when Independent Media, publisher of 18 major South African titles with a combined readership of 25 million, fired him for writing about the crackdown on Turkic Muslims in Xinjiang.
Mr. Essa was told his column had been discontinued because of a redesign of the groups' papers and the introduction of a new system. China International Television Corporation (CITVC) and China-Africa Development Fund (CADFUND) own a 20 percent stake in Independent Media through Interacom Investment Holdings Limited, a Mauritius-registered vehicle.
Mr. Essa's experience notwithstanding, Chinese efforts to create its new world media order have produced mixed results.
Various autocrats such as Saudi Arabia's Mohammed bin Salman and the United Arab Emirates' Mohammed bin Zayed have bought into the order's coercive and surveillance aspects.
The two crown princes have In some ways been at the blunt edge of efforts to create a new world media order with their demand that Qatar shut down its state-owned Al Jazeera television network as one of their conditions for the lifting of the Saudi-UAE led diplomatic and economic boycott of the Gulf state that has been in place since June 2017.
They also put themselves at the forefront by employing cutting edge Israeli technology and former US intelligence personnel to spy on journalists and dissidents across the globe.
For their part, Chinese technology companies that would provide much of the new world media order's infrastructure have had something of an uphill battle.
Attempts by Baidu, China's leading search engine, to establish local language versions in Japan, Brazil, Egypt, Thailand and Indonesia flopped commercially.
Ironically, the very freedoms China was trying to curtail worked in its favour when a US federal court in the southern district of New York ruled against pro-democracy activists who were seeking to restrict Baidu's ability to delete from searches terms censored in China. The court argued that Baidu's filtering of terms was a form of editorial judgment.
Similarly, Chinese technology giants like Tencent with its unencrypted WeChat instant messaging app and controversial telecom equipment and consumer electronics manufacturer Huawei have scored where Baidu has failed.
WeChat, whose traffic passes through Tencent's China-based servers that are accessible to Chinese authorities, claims to have more than one billion users, ten percent of which are outside China. Huawei, that accounts for 15 percent of the world's smartphone market, has been accused of providing surveillance technology to Iran as well as Xinjiang and is suspected by a host of Western nations of posing a risk to national security. The company was accused of installing a "backdoor" in some of its products that allows secret access to data.
Even more fundamental than the role of technology providers in the creation of a new world media order, is China's ability to persuade nations in Asia and Africa to emulate its draconic laws governing cybersecurity and the Internet.
Chinese tech start-ups such as Leon, Meiya Pico, Hikvision, Face++, Sensetime, and Dahua have achieved unprecedented levels of growth on the back of more than US$7 billion in government investments over the last two years.
Export of those technologies have prompted countries like Vietnam, Thailand, Cambodia, Nigeria, Egypt, Uganda, Zambia and Tanzania to introduce or contemplate introduction of legislation authorizing measures ranging from obliging Internet companies to store data on local servers to criminalizing content that authorities deem to be propaganda, calls for public gatherings or cause for disruption or divisiveness
CloudWalk, a Guangzhou-based start-up has finalized a strategic cooperation framework agreement with Zimbabwe to build a national "mass facial recognition program" in order to address "social security issues." Zimbabwe has installed a Chinese system that allows the government to monitor passengers at airports, railways, and bus stations.
If the Reporters Without Borders report proves anything, it is that China is a major source of the problem. It is however but one source. China may have significant clout and considerable resources, but it is not alone in its civilizationalist approach towards crafting a new world media order. Its aided by autocratic and authoritarian regimes as well as the world's illiberal democrats.
Finnish paper Helsingin Sanomat drove the point home when Mr. Trump met Mr. Putin in Helsinki in July of last year. Some 300 of the paper's billboards, lining the road from Helsinki airport to the summit, welcomed the two men "to the land of free press."
Headlines on the billboards reminded them of their recent attacks on the media. Said one billboard: "Media-critiquing Trump has changed the meaning of fake news."
Helsingin Sanomat editor Kaius Niemi added in a statement that the paper wanted to remind Messrs. Trump and Putin of the importance of a free press. "The media shouldn't be the lap dog of any president or regime," Mr. Niemi said.
BRICS, SCO and Kashmir Terrorism
On February 14, 2019, a suicide bomber from the Jaish-e-Mohammed terrorist organization drove a car filled with explosives into a bus that was transporting members of the Indian security forces, killing over 40 people. India immediately accused Pakistan of being behind the attack and started a "diplomatic offensive" against Islamabad similar to the one of it launched in September 2016 when it attempted to isolate Pakistan as a state sponsor of terrorism, make it a rogue state and thus force the country's leadership to abandon its support of Kashmir militants. This offensive is being waged on all fronts, including at international organizations, for example, BRICS, whose final declarations at its summits in recent times have regularly featured items on fighting terror.
BRICS and Terrorism
Up until 2017, the issue of fighting terror was virtually absent from the BRICS agenda, even though India had regularly attempted to put it up for consideration and record the results in official documents. This was due primarily to the specifics of the positions taken by India and China: while New Delhi viewed the issue as mostly a regional matter, trying to get the Pakistan-based groups carrying out terrorist attacks in the Indian part of Kashmir condemned, Beijing, as an ally of Islamabad, blocked New Delhi's attempts to declare Pakistan responsible for the terrorist attacks and generally hindered any initiatives that could be seen as directed against Pakistan. Even at the 2016 Goa Summit held soon after the attack on the army brigade headquarters in Uri that left 19 people dead, China, according to the Indian media, blankly refused to have the final resolution declare Jaish-e-Mohammed and Lashkar-e-Taiba terrorist organizations. The document mentions only Jabhat al-Nusra and the Islamic State and addresses the need to fight terrorism in Afghanistan.
However, China unexpectedly changed its stance in 2017. At the Xiamen summit, Beijing supported India's proposal to include a provision condemning terrorism in the final declaration. The declaration expressed concern over the situation in the region and mentioned the threat posed by terrorist groups such as the Taliban, Islamic State/DAESH, Al-Qaida and other organizations associated with it, such as the Eastern Turkistan Islamic Movement, the Islamic Movement of Uzbekistan, Hizb ut-Tahrir, Tehrik-i-Taliban Pakistan (TTP), Jaish-e-Mohammad, Lashkar-e-Taiba and the Haqqani network. India interpreted this as a major diplomatic success. Apparently, China pursued two goals: first, to hold its "A Stronger Partnership for a Better Future" summit successfully and without any incidents; second, to show India that it was ready to defuse tensions and willing to embark on a rapprochement following the Dolam incident that had taken place a few months prior.
Islamabad was concerned about China's support for India's statements. Minister of Foreign Affairs of Pakistan Khawaja Muhammad Asif said that Pakistan needs "to break our false image […] We need to accept the history and correct ourselves." Asif noted that "We need to tell our friends that we have improved our house. We need to bring our house in order to prevent facing embarrassment [sic] on an international level."
The stance taken by China and the statements made by Asif raised hopes in India. Soon, however, Minister for Foreign Affairs of the People's Republic of China Wang Yi made it clear that no changes had taken place in China's stance on Pakistan: Beijing still views Islamabad as a victim of terrorism, not as a sponsor, and China supports and highly values Pakistan's efforts to fight militants. Significantly, Weidong Sun, China's Ambassador to Pakistan, emphasized that the BRICS declaration listed only those organizations that had already been prohibited in Pakistan. It soon became clear that China had not changed its stance when it again blocked adding Masood Azhar, leader of Jaish-e-Mohammed, to the list of terrorists during UN Security Council votes.
Nonetheless, at BRICS summits, India continued to focus on the issue of fighting terrorism and succeeded in having it included in every final declaration. The document released at the conclusion of the 2018 summit in Johannesburg stated, "We call upon all nations to adopt a comprehensive approach in combating terrorism, which should include countering radicalisation, recruitment, travel of Foreign Terrorist Fighters, blocking sources and channels of terrorist financing including, for instance, through organised crime by means of money-laundering, supply of weapons, drug trafficking and other criminal activities, dismantling terrorist bases, and countering misuse of the Internet by terrorist entities." The same year, following the informal meeting of BRICS leaders at the G20 summit, a media statement was released stating, "We deplore continued terrorist attacks, including against some BRICS countries. We condemn terrorism in all forms and manifestations […] We urge concerted efforts to counter terrorism under the UN auspices on a firm international legal basis."
Finally, the terrorist attack in Pulwama led Brazil, the current President of BRICS, to confirm at the BRICS Sherpa meeting in Curitiba on March 14–15 its intention to make fighting terrorism one of the organization's priorities. The Indian delegation supported this initiative, calling upon all BRICS countries to engage in closer cooperation on the issue.
India's proposal to consistently mention the fight against terrorism in BRICS declarations raises certain questions: To what degree is BRICS suitable as a platform for discussing anti-terrorist initiatives? And can breakthroughs in this area be achieved within BRICS?
SCO and BRICS
When India and Pakistan were admitted to the Shanghai Cooperation Organisation (SCO) in June 2017, it seemed it would replace BRICS as the principal platform for discussing regional security issues. The SCO has several major advantages over BRICS in that regard: first, it includes, either as members or as observers, all major regional actors; and it is far better structured and suited to serve as a venue for proposing initiatives on fighting terrorism. The SCO has a special body intended to coordinate relevant activities, the Regional Anti-Terrorist Structure (RATS). The experience of RATS gave grounds for optimism: within RATS, Russia, China and the Central Asian states successfully coordinated efforts to fight cross-border terrorist groups.
However, the experience of the past 18 months has shown that while RATS worked smoothly in the "group of six" format, it was entirely unfit to coordinate the activities of the national security services of India and Pakistan, which openly accused each other of supporting terrorism. Essentially, the issue of terrorist groups being active in South Asia was taken off RATS' table. On the one hand, this allowed both the Regional Anti-Terrorist Structure and the SCO as a whole to avoid paralysis during another flareup of the India–Pakistan crisis. On the other hand, it called into question its value as a body coordinating the anti-terrorist activities of all the SCO member states. The national security services of India and Pakistan proved unable to latch onto the "Shanghai spirit" that is often mention in connection with the SCO, and it would be difficult to expect things to develop otherwise: essentially, these two states are locked in a permanent war with each other.
The problem, in this case, is systemic in nature, and it can hardly be resolved at any other venue, be it BRICS, the United Nations or any other regional organization. When India talks about fighting terrorism, it does not mean some abstract terrorism, but rather the very specific terrorism in Kashmir that is fuelled by Pakistan. In this regard, non-regional BRICS member states, such as Brazil and South Africa, are only capable of providing moral support for India.
"The Wall of China" for India
In this connection, it would be wise to consider the ways in which India could achieve its goal through diplomatic manoeuvres.
Currently, whatever diplomatic means India uses to try and influence Pakistan, it inevitably runs into the "wall of China": without China's help and support, India cannot exert enough pressure on Pakistan to induce it to stop supporting Kashmir separatists. The importance of China's position for the Pakistani authorities is demonstrated by the example of Asif and the final declaration of the Xiamen summit. However, India can gain this help and support only if collaboration with India becomes more important for China than collaboration with Pakistan, which is hard to achieve given the profound mistrust between the political elites of India and China and India's desire to preserve strategic autonomy. Clearly, India will never become closer to China than Pakistan is, since the latter is essentially a client state of China. Consequently, the only way for India is to become an important trade partner for China so that their economic rapprochement would neutralize the political rapprochement between China and Pakistan. Excessive pressure on Pakistan is equally unacceptable for China, as it could result in the ascendancy in the Pakistan leadership of groups that are geared towards the Arab countries of the Persian Gulf.
India can achieve certain success at international venues, including the SCO. But this would require more active participation on the part of Russia as a country that is equally close to China and India, as well as the complete reformatting of the activities of RATS to account for the specifics of India–Pakistan relations and the transition from "Shanghai principles" to "Shanghai rules." This, in turn, requires reciprocal steps by India and Pakistan, which do not want to internationalize their conflict. Without a certain level of international intervention (at least monitoring the situation in Kashmir), the SCO's activities will be reduced to traditional condemnations of terrorism and the activities of terrorist groups, without any specific steps being taken.
Finally, an extremely unlikely scenario in which New Delhi achieves a direct peace agreement with Islamabad without Beijing's participation is also possible. However, relations in the India–Pakistan–China triangle are such that Beijing's help will make it much easier to convince Islamabad to make concessions.
It could thus be concluded that the role of BRICS as a platform for coordinating anti-terrorist activities essentially duplicates the role of the SCO, especially when the latter distanced itself from intervening in fighting terrorism in South Asia. If the SCO plans to retain its standing as the key regional organization, including in the fight against terrorism, it needs to radically reconsider the mechanism of anti-terrorist cooperation within the SCO, starting, for instance, by drawing up a combined list of terrorist organizations, something that the SCO has thus far failed to do.
First published in our partner RIAC