Cyberspace Vulnerability Factors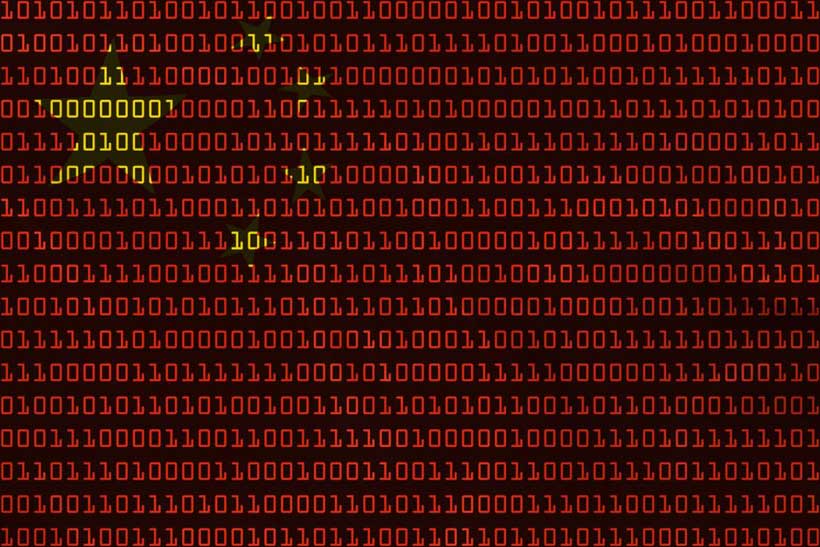 The fact is, contrary to what the majority of people think, "Cyberspace" is not a virtual and unrealistic space. In fact, the use of virtual words has led to the misleading of individuals and ideas in this area. Real space cyberspace is a new field for impact and as a result of friendship, cooperation, competition, hostility and even war between countries and other actors. These cases clearly show that the Internet and cyberspace have provided a new field for politics, a space in which individuals, groups and governments are acting and policy makers.
For emerging countries, cyberspace is considered as the basis for economic growth as well as the speed of industrial and technical progress in many sectors. But in some countries (such as China), this space is seen as a threat to the ruling political regime, and this generally leads to the use of filters and dams for controlling Internet access and use. For some countries, cyberspace could be a geopolitical challenge in the development of international relations; it seems that the decision of the BRICS group to establish a submarine fiber network around the United States has been the same.
Thus, some of these countries are trying to control Internet access points by creating a single port. Although this approach is inconsistent with the general scheme of the Internet for access to all networks, it can benefit from the domestic policy of countries (controlling trans-border information content) as well as the foreign policy of countries (defense preparedness against potential attacks under the framework of the defense).
In the field of cyberspace, the People's Republic of China, in addition to monitoring and controlling the Internet, is developing another policy:
Developments of aggressive are capabilities for cyber-espionage activities, neutralization or temporary paralysis of national information systems.
Since 2006, events have occurred that indicate that Chinese services have been spying on various systems in Western countries (US, Germany, United Nations, etc.), and analyzes conducted by companies Cyber security suggests a – or even several – cyber-espionage operations against governments, multinational corporations and some global organizations.
Currently, the increasing abuse of the defects and shortcomings of information systems and cybernetic networks and the escalation of its results, targeting sensitive infrastructure, military or government, have caused some malicious cybercrime activities It is considered to be a fire of war and requires cyber or physical retaliation. In the same vein, the White House emphasized the right to defend itself against cyber-attacks in the "International Strategy for Cyberspace" document. These elements have led to the possibility of creating appropriations, weapons and organizations aimed at cyber-bullying in a broader context than cyber defense strategies documents; the main and final objective of which should be the transition from a solid defense strategy based on "lines The defense of the Magnino "and the creation of an approach with wider security solutions.
Thus, many countries have almost announced that they are demanding the development of their own cyber defense capabilities (that is, they want to be equipped with an "Adhak" command and counter-attack equipment) to be able to respond to attacks that may be the main infrastructure of the sectors have a vital threat to them.
The evolution of cyber capabilities includes the possibility of advancing offensive operations against individuals and organizations that may engage in hostile activities, in particular the threat of retaliation against potential attackers to affect their strategic calculations and to deter them from Committing to malicious activities is done.
Certainly, the presentation of such a cyber-strategy requires the redefining of Western countries' strategies for cyber security. Namely, the redefinition of weapons that need to be developed to respond to current and future cyber security issues; and also to redefine the fundamental philosophy of cyber security issues so that operational cooperation between different sectors, including private, executive, security forces and even the public is possible.
In fact, the basis of China's cyber policy is based on the capture of informatics and communications technologies in order to achieve economic benefits, as well as to establish an information warfare strategy, in which systems provide the Chinese People's Army with access to systems are connected to the Internet, thus threatening the security of infrastructures, exchanges and data stored by governments, especially Western governments, and users. From this point of view, it can be said that China has long been in possession of a cyber-deterrent system that appears to be a vehicle for cyber-espionage in the world.
Artificial Intelligence: Potential Intensifier of Strategic Dynamics in South Asia
With growing dependency on artificial rationalization, human reasoning and decision-making is under continuous suppression. Where machine learning and deep learning tends to empower machines to carry out functions and break assigned tasks into easier ones, it nevertheless fastens the route towards a world order that is likely to be in absolute control of Artificial Intelligence(AI). Does it indicate cutting humans entirely out of the loop?
This deliberate submission of power to machines has some assured repercussions in the realm of strategic stability which rational actors must take into consideration. The simulation of human cognition – the capacity of human mind to learn, interpret and reason- in machines is what artificial intelligence refers to. It eventually stands as a defining feature of modern societies. By the enhanced use of algorithms, AI optimizes the ability for collecting avast range of data whether numeric or categorical in the form of big data to measure the information and derive results accordingly. Thus, Artificial Intelligence is itself emerging as a vast technological industry for creating intelligent machines. Such machines would be capable of independent decision-making based on the level of subjectivity conceded to AI. This subjectivity defines the rationale of decisions made by machines. Along with enhanced precision and prompt responses, it suggests that over-reliance on AI could probably take the shape of absolute control.
Artificial Intelligence (AI) in the International Arena (IA) acts as a modifier of global affairs and challenges whether bilateral or multilateral. Additionally, it is transforming military strategies with its significant precision and speed via contracting the action-reaction loop. As such AI is being developed for assessing and responding to problems with minimum human supervision. Which, the other way, predicts an autonomous crisis escalation with minimal or no chances of containment. One such example is the development of lethal autonomous weapon systems (LAWS). Analyzing the broad view of global affairs under the predominant existence of nuclear weapons, robotic and computational technology is so far effectively assisting states in maintaining the safety and security mechanisms of nuclear and fissile material/data. It is evident from the events of the cold war era that other than human error, technological error within the realm of nuclear strategy could easily escalate towards nuclear war fighting or its accidental use with a catastrophic domino effect. Despite the precision, speed and human-like reasoning, machines are likely to lack a considerable situational variation with respect to risk assessment of actions and their reactions. The reliance on artificial rationalization means increased unpredictability and competition that resultantly means greater strategic instability around the globe.
Strategic stability demands a credence among nuclear weapon states that their adversaries would not likely be able to undermine their nuclear deterrence by any means. This surety is crucial in the case of South Asia. Comprising of three nuclear weapon states with inter-state rivalries, South Asia demands a stable strategic environment which requires a considerable level of risk assessment and management. Machine learning and big data analysis are some already adopted strategies in South Asia as in other parts of the world to predict and track an adversary's aggressive posturing. Although, it is technically challenging for a state to be able to locate and target all of its adversary's dispersed nuclear weapons and delivery systems during crisis-time, AI maximizes this detection and tracking ability. Hence, it could provide a win-win strategic advantage to one party over the other. This likelihood convinces states to pursue greater reliance on advanced AI-supported defence technology while greatly increasing the chances of a possible malfunction or misinterpretation of command.
Strategic stability of South Asia is already fragile. The prediction dynamics of this strategic stability after AI inception has long been a bone of contention. It can be traced that China's New Generation Artificial Intelligence Development Plan and its AI advancements within strategic realm could lead to more aggression stemming from India's hegemonic designs. Resultantly, Pakistan's nuclear deterrence would be reasonably undermined. This can lead to a mutual fog of war in terms of strategic vulnerabilities and disparities. Moreover, the cyber-vulnerabilities and cyber-breach events in South Asia already foretell the emerging uncertainty currently undermining strategic stability in the region.
Furthermore, the prevalence of AI within nuclear realm elevates the risks of an accidental or unauthorized use of nuclear weapons which as an outcome could trigger escalation. Incorporating AI within command and control mechanisms of nuclear weapons states would possibly increase the risk of a misinformed and irrevocable weapons launch. China in pursuit of advanced AI, a bellicose India and balancing Pakistan (vis-a-vis India) would all vulnerable to such misadventures inflicted by an over and uncontrolled reliance on AI. In this regard, keeping the strategic stability of South Asia intact is a much more challenging matter than anywhere else on the globe.
Being an alluring domain, Artificial Intelligence has become a necessary evil which based on the above discussed risks still poses an existential threat to humanity. It presses states around the world and particularly in South Asia as a technologically nascent yet rapidly advancing region to compete in such a way that it may eventually turn into their absolute submission to AI. Another alarming aspect is that ultimately human intelligence adheres to the necessity of the human security perspective whereas AI, if not programmed correctly, may not recognize or emphasize the human safety or security enough. Instead of relinquishing total control and submitting to machines intentionally which could be real risk attracting phenomenon, Artificial intelligence must be employed to assist and empower human cognition to better respond to the collective and individual strategic challenges.
New strategy of U.S. counter-intelligence: Real and unreal threats
The newly published US Counter-Intelligence Strategy for 2020-2022 puts Russia and China at the top of the list of countries that pose a threat to the USA. "Russia and China are operating throughout the world, using all power instruments at their disposal against the United States, resorting to a wide variety of modern intelligence methods", – the document says.
The strategy formulates five objectives for the counter-intelligence service: to protect the critically important infrastructure, cut the number of threats to basic supply chains, counteract the exploitation of American economy, defend the American democracy against foreign influence, and repulse cyberattacks and technological disruptions that could come from foreign intelligence.
The US has made public only a brief 11-page version of the strategy, whereas its full, classified variant will be submitted to members of intelligence committees in the House of Representatives and the Senate, to White House officials, heads of corresponding agencies and other officials with access to classified information. The mere list of goals for counter-intelligence gives rise to questions such as whether they are fully grounded or whether they are all but tribute to the current political trends in the USA.
As we read «protect the American democracy against foreign influence» we understand what they mean by 'foreign' – both Democrats and Republicans keep talking about Russian interference in American elections. Although this talk has long been dismissed by many as inconsistent with reality, it nevertheless, continues unabated.
The strategy, published on the website of the US National Counter-Intelligence and Security Center, is a renewed version of the 2015 document. The Center's Director, William Ivanina, said as he presented the report that modern technology – artificial intelligence, encryption technology, internet of things – make the work of counter-intelligence more complicated. According to CBS, W. Ivanina has been saying since 2014 that China poses the most serious long-term threat to US security. In his words, the theft of American intellectual property, allegedly committed by the Chinese, cost the US 400 billion dollars annually.
Statements about stealing intellectual property are not new and are being exploited by the Americans to justify a trade war they are waging against China. It is not for the first time that the Trump administration is resorting to "banned methods" adding the country's economic problems to the list of national security threats, which makes it possible to introduce restrictive measures against China.
The strategy in question is seeing light just as the debates on a new American budget are getting under way. This is not accidental given that documents of this kind can justify budgetary spending. In 2021 the US government is planning to spend $1.5 billion to counter "China's influence" and another $596 million to establish "diplomatic cooperation for securing the strategy in regions of the Pacific and Indian Oceans. A statement to this effect is part of the press release circulated by the US State Department and published after the White House submitted to the Congress a draft budget for the next fiscal year.
However, proposals on the budget, though reflecting the position of the US administration, do not always become law. In most cases, the US Congress approves the budget depending on the political situation at home. Now that they have sustained defeat on Trump's impeachment, the Democrats have a good chance to take it out on the budget. Democratic minority leader in the Senate Chuck Schumer has described the draft budget submitted by the incumbent administration for the next year as "a plan to destroy America".
Considering that these are all but domestic political games, it is not immediately clear what Russia and China have to do with them.
From our partner International Affairs
Modi's extremism: Implications for South Asia
Hindutva is a main form of Hindu nationalism in India this term was popularized by Vinayak Damodar Savarkar in the 20th century. It is reinforced by the Hindu extremist volunteer organization Vishva Hindu Parishad (VHP), Rashtriya Swayamsevak Sangh (RSS), and Hindu Sena. Hindutva movement has been expressed today as almost fascist in the classical sense (sticking to a disputed idea of homogenized majority and dominance of culture). The Hindutva moment has gained enormous momentum under the government of Modi (Zaman A. , 2019). Under the Modi's government dozens of Muslims have been killed for the protection of cows. Most of them are those who allegedly slaughtering cows. These attacks indicate that Hindu extremism has increased. Even, lower caste Hindus also faced violence from hardliner Hindu extremists. (Zaman A. , 2019) .
The prevailing extremism in India is no longer a national issue, but is spilling over to become a regional flashpoint and has worldwide implications. The regional stability is endangered due to the current situation in Indian-occupied Kashmir (IoK) (Qureshi, 2019). Since the Modi's extremist policies revoked article 370 of the constitution of India in which special and independent status had been given to the Indian-occupied Kashmir (IoK). This kind of extreme move of a fanatical ruler was expected, whereas, such kind of unconstitutional effort of a democratic government was not expected. Moreover, it is not only a violation of India's constitution, but it is also a breach of United Nations Security Council Resolutions, which confirmed Kashmir as a disputed territory.
Furthermore, Article 370 and 35-A cancellation changed the demographic structure of IoK. Article 35A prevented the outsiders from staying, buying properties, getting local government jobs or scholarships in IoK than it annulment permitted outsiders to buy properties there. Hindutva forces are trying to conquer the IoK territory with its 800000 military crowd, which is making the situation more instable there. It would not have lasting consequences for India, but for the whole region (Jaspal, 2019). The Kashmir imbroglio should be the concern of the entire world because it is a perilous flashpoint that could lead to a catastrophic war between two nuclear powers. If this happens, it would not engulf the region, but the entire world. The International community is insensitive towards the recent brutal developments have taken place in IoK. The brutalities boldly committed by the more than 500,000 Indian troops in the occupied valley. There should be a strong response of big powers and the international community towards the atrocious changes in India (Elahi, 2019).
It is not the first time, Narendra Modi's administration has involved in many disputes with the regional countries which has put the regional security at risk. Like, the Modi government relationship is not just deteriorated with Pakistan, but other neighbouring states too. In 2015, Madhesi Crisis in Nepal and border issues tensed the India Nepal relations. However, India restricted the flow of trade at the check posts whereas; India did not accept this blame. India also has not good relation with Sri Lanka since 2014 as Sri Lanka has been more disposed towards China with the signing of the infrastructure projects of belt road and initiatives. Moreover, New Dehli was concerned about the harbouring of Chinese submarines in Colombo and ruler of Maldives Abdulla Yameen signed fee trade treaties with China, which was not digestible for India (Wong, 2017).
India's offensive nuclear posture towards Pakistan and increased violation of the Line of Control (LoC) has made the situation more adverse. India holds Pakistan responsible for every attack on its territory and its attitude towards Pakistan is very hostile. The Pathankot attack in 2016 and Pulwama attack in 2019 increased the resentment as Modi government blamed the attack on Pakistan-based Jaish-e-Muhammad. Pakistan asked India to provide evidence so that Pakistan can take action, but no evidence had been given. The Indian air force claimed launching air strikes on the camp of Jaish-e Mohammad mountainside in the Balakot region of Khyber Pakhtunkhwa . While, following the attack international media and local media disgraced Indian claim of launching the attack and killing many militants. Next morning, Pakistan shot down an Indian MIG 21 fighter and captured the pilot who violated the Pakistan airspace. Still, Pakistani Prime Minister Imran Khan showed peace gesture and released the captured pilot. (Shoukat, 2019).
The Indian airstrike's that were launched in response to Pulwama attack were clear a breach of Pakistan's space sovereignty. It was a clear perspective of war, however; India has continued to justify its position by calling it non-military strike. It was extremely reckless behaviour of a nuclear state. Even, history shows that such events are very rare between nuclear weapons states while the US and Russia never engaged in direct airstrike's (Jan, 2019). Afterward, an Indian submarine also detained by the Pakistani Navy, which tried to infringe Pakistani water. India blames Pakistan for every attack and defies the Pakistan air, space and land territory itself. Besides, India is also responsible of sponsoring terrorism in Pakistan through its spies as one of them is Kulbushan Yadav (Shoukat, 2019).
India's nuclear doctrine also changed from No First Use (NFU) to First use. The false description of surgical strikes and attacks on non-state base points has demonstrated the uncertain security environment in South Asia. The Indian nuclear doctrinal change increases the security risks in the region, particularly for Pakistan and China. At Pulwama, Pakistan clearly exposed India's long-held fable of conventional superiority. At the same time, it is obvious that India would keep its behaviour hawkish towards Pakistan under the radical Hindutva mindset (Nawaz, 2019).
Additionally, India took another major step against the Muslims as it passed a bill on December 9, 2019 that would give the nationality to those migrants who want to become citizens of India except Muslims. This step of Prime Minster would increase the Modi Hindu-nationalist agenda. It would modify the India secular status, preserve by its founders in 1947. The Citizenship Amendment Bill passed by the lower house, the Lok Sabha with 311 votes. Now, it would be presented in the upper house and would become law soon. Hindu extremist agenda deeply unsettled the Muslims with this new law as they would make more than 200 million Muslims second class citizens and many of them stateless. It is not first extremist step of Modi, he also stripped away the autonomy of Kashmir, which was Muslim majority Indian occupied state.
Furthermore, Hindu fundamentalist build a new temple over the remains of the demolished mosque in the Ayodhya. According to Modi this would protect the maltreated Hindus, Christians and Buddhists who want to migrate from Afghanistan and Pakistan. However, this brutal legislation would extradite innocent Muslim residents, even those whose families have been in India for generation, if they cannot provide evidence of citizenship. Under the Modi's leadership, attacks and intimidation against Muslim community have augmented and anti Muslim sentiment has become deliberately more mainstream. The people of Assam are protesting in the streets and hoisting placards again the bill because it is against their rights and identity (Gettleman & Raj, 2019).
Besides, Bangladeshi Foreign Minister AK Abdul Momen cancelled his visit for two days Indian Ocean Dialogue and Delhi Dialogue XI, to India. He also rejected a statement by Indian home minister Amit Shah that the new citizenship law will provide safety to "persecuted minorities" from Pakistan, Afghanistan and Bangladesh. An official visit to India by Japanese Prime Minister Shinzo Abe has also been delayed due to the unrest in Assam. Following the protests began in Assam, a curfew was forced in four of the main cities in the state and the internet was shut down. Two paramilitary battalions were deployed to contain the demonstrations. (News, 2019).
In a nutshell, as evident from the aforementioned brutal developments, it seems that India aspires to increasingly showcase itself hegemon and potential big power in the region. The Prime Minister Modi government is impressed by the Hindu extremist ideology and making IoK its integral part by forcefully. Its hawkish policies towards Muslims in India and IoK has once again put at stake the peace and stability of the entire region of South Asia. Indian government not only targeting Muslims everywhere, but it is also seizing their identities which is dismantling secularism foundations of India. Moreover, Indian hawkish nuclear posture increases arms race in the region and it is not only threat for Pakistan but the entire region.