Angola-Portugal Corrupt Connections Must End
A corruption trial against jailed former prosecutor Orlando Figueira that started on January 22 in Lisbon, Portugal, has deep international ramifications. The man accused of bribing Figueira to quash a 2013 investigation into the source of funds for acquiring private luxury residences in Portugal is Manuel Vicente, a former vice president of Angola and long-time head of Sonangol, Angola's national oil company.
Despite previous vows by Portuguese top judiciary officials not to yield to political pressure, the Portuguese courts allowed the accusations against Vicente to be separated from those against Figueira. This decision came after Portuguese Prime Minister Antonio Costa met at the World Economic Forum in Davos, Switzerland, with Angola's new president João Lourenço. The court case was likely on the agenda for their private talks.
Angola has long argued that Vicente should face justice at home instead of in Portugal because of a judiciary agreement among the Community of Portuguese Speaking Countries. But former Angolan President José Eduardo dos Santos made sure an amnesty law against legal proceedings was in place to shelter himself, his family and his close associates before he stepped down last August after 38 years of iron-fisted rule. That law also applies to Vicente.
President Lourenço and other Angolan politicians have called corruption cases in Portugal against Angolan elites a form of "neo-colonialism" and have threatened economic sanctions against Portugal. Angola is a former colony of Portugal. Many of its oil-rich citizens have invested billions of dollars in Portuguese energy, media, banking and real estate companies. Portugal risked a diplomatic row and a notable economic impact, so it bowed to impunity once again.
Vicente has been a central figure in Angolan power circles for decades. Born in 1956, he was practically raised by Isabel Eduardo dos Santos, the eldest sister of former president dos Santos. The two Angolan statesmen grew up together and, in private, treat each other as cousins. Vicente for a long time was in fact expected to succeed dos Santos to the presidency.
Before being appointed Vice President in 2012, Vicente led Sonangol for 13 years. He was the architect of the company's international expansion and many of its most lucrative deals. Under his guidance, Sonangol acted as the de facto Angola's sovereign wealth fund and helped fuel Angolan politics and its economy for most of its post-civil war years. He currently serves as a deputy in the National Assembly, the Angolan unicameral legislative body.
According to the charges brought against Vicente by Portuguese prosecutors, he used $245,000 of Sonangol funds to buy a private luxury apartment in a leafy Lisbon beachfront district. When the purchase came under scrutiny by Portuguese investigators, he allegedly bribed Figueira with $810,000 to have the case closed.
Vicente's business dealings have long been scrutinized and criticized. A 2012 International Monetary Fund report found unexplained discrepancies between the fees paid by foreign oil firms to Sonangol and the amounts that were transferred to Angola's Petroleum and Finance Ministries.
That same year, the Financial Times revealed that Vicente and other senior Angolan officials held concealed stakes in an Angolan oil company that had partnered with a U.S. firm to drill in a lucrative oil field in Angola. Those stakes were eventually transferred to Sonangol, which was paid $1.8 billion when the U.S. partner exited. Vicente was not charged with wrongdoing, but he never revealed any more about his stake or how much it earned him other than acknowledging he held it.
Portugal, which has a reputation for laxity in enforcing financial crime, became known as "the laundromat" for its money-laundering history. The OECD singled out Portugal on just those grounds in 2013. In turn, Angola was ranked 164 out of 176 countries in the Corruption Perceptions Index produced annually by Transparency International.
Vicente's ties to murky dealings also include Chinese companies and Russian oligarchs. For instance, The Economist linked him to the Queensway syndicate, an opaque consortium of companies that include China Sonangol. Vicente is a partner in these businesses founded by Sam Pa, a tycoon with alleged ties to Chinese intelligence services. Born Xu Jinghua, Sam Pa met dos Santos, the former Angolan president, when the latter was a student at a Soviet academy in Baku, Azerbaijan. As a result of these connections, Sonangol became the second largest source of oil imports to China after Saudi Aramco, netting billions of dollars for intermediaries like China Sonangol.
Vicente helped broker a long standing relationship between Sonangol and the Brazilian construction and petrochemicals conglomerate Oberbrecht Group. The Brazilians have been deeply involved in Angolan business and politics since the 1980s and Vicente was a significant shareholder in their joint business ventures, according to Portugal's business newspaper Jornal de Negócios. The Oberbrecht Group has been at the center of the largest Brazilian corruption probe, dubbed Operation Car Wash, that engulfed major political and business figures in Latin America and elsewhere.
A detailed investigation by The Guardian showed: "Odebrecht had a department dedicated to bribes, known as the Division of Structured Operations, which laid out close to $800m in illicit pay-offs for more than 100 contracts in a dozen countries over 15 years."
Oil and other mineral resources have flown out of Angola under the watchful eye of Vicente and a few others like him for decades. In a country struggling to overcome centuries of colonial plundering and decades of civil war, where 70 percent of the population survives on less then $2 per day, a small number of ruling elites have conducted business with little transparency, disclosure or accountability. Many billions of dollars have changed hands with no oversight or simply went missing into private bank accounts.
Given the serious charges and the pattern of actions shown by Vicente, the only way to obtain justice would be for him to stand trial in a neutral nation that has a reputation for rule-of-law. That way, those who have been harmed by Vicente can be assured he will be dealt with fairly and Angola can no longer claim that his trial was politically or racially motivated.
If Vicente, who denies any wrongdoing, is innocent of these charges, he should face them in a courtroom where justice is respected. The chances of that coming to fruition are slim, but that would be the best way for Angola, Portugal and for Vicente to find an honest resolution.
Unilateral vs Bilateral Euroisation: Political, technical and practical issues in the curious case of north Cyprus
The island of Cyprus has been split between a Greek Cypriot south and a Turkish Cypriot north since 1974. The Turkish Cypriot state declared in the north is recognised only by Turkey, while the Republic of Cyprus in the south is recognised internationally and is a European Union (EU) member since 2004. In 2004, 65 percent of Turkish Cypriots voted in favor of the United Nations' Annan Plan for reunification only for Greek Cypriots to reject it. As a result, Cyprus joined the EU as a de facto divided island. Despite joining the EU as a divided island, the whole of Cyprus is considered an EU territory. However, the EU law is suspended in the north until reunification is achieved.
This resulted in the euro being the legal tender only in the southern part of the island. With the recent and continuous depreciation of the Turkish lira, the long-standing question of whether and how the north could switch to the euro has once again intensified. While a bilateral adoption of the euro is not on the cards until a reunification on the island, north Cyprus could technically unilaterally adopt the euro. However this could cause complications in the future as the EU is adamant that unilateral euroisation cannot be used as a mechanism by Member States to circumvent the stages foreseen by the Maastricht Treaty.
Under normal circumstances, "Member States with a derogation", i.e. the Member States that have not yet fulfilled the necessary conditions for the adoption of the euro are first required to enter the Exchange Rate Mechanism (ERM II) to achieve eurozone membership. This is a "waiting room" where any country aspiring to adopt the euro is required to stay for at least for two years. It is now a well-known fact that the ECB shares the opinion of the Economic and Financial Affairs Council (ECOFIN), i.e. the meeting of the finance ministers of EU Member States adopted in 2000, that this requirement should not be waived. Assuming the northern part of Cyprus is considered a Member State, the same principle will apply and therefore it would not be welcome to adopt the euro unilaterally, bypassing the convergence process foreseen by the Treaty for the adoption of the euro.
Currently, ERM II comprises the currencies of Bulgaria, Croatia and Denmark. Just like these countries, north Cyprus would be expected to peg its national currency to the euro and, given the consent of the European System of Central Banks, fixe a "central exchange rate" and a "deviation margin" under Exchange Rate Mechanism (ERM II) for a duration of no less than two years. If successful based on its ERM II performance, a final exchange rate would be determined and the redenomination would be done over a transition period.
In the case of north Cyprus, it is understood that the EU might have already agreed to apply a fast track approach where there would be a one-year transition period. However, this has not been confirmed officially by the EU so the EU's stance in practice is not known. After all, even Denmark, a Member State which has negotiated an opt-out arrangement before the adoption of the Maastricht Treaty has been participating in ERM II although it chose not to adopt the euro. So the EU's approach in the case of northern Cyprus would not expected to be too lenient. There is no way to find out unless north Cyprus continues the dialogue with the EU.
In the meantime, a more relevant question is whether a unilateral euroisation could be possible. The short answer is yes. For instance the euro was introduced in Kosovo and Montenegro that did not have a status of a sovereign state at the time. In both cases, the decision was made in 1999. Kosovo, defined the Deutsche Mark as the designated currency, which was replaced by the euro in 2002. Similarly, Montenegro introduced a parallel currency system in 1999, in which the Deutsche Mark was allowed to circulate alongside the then legal tender. In 2001, the Deutsche Mark became the only legal tender and was replaced by the euro in June 2002.
In the case of Montenegro, now an official EU candidate, the adoption of the euro without an agreement with the European Central Bank (ECB) was acknowledged by the European Commission as a measure which had to be taken due to "extraordinary circumstances" present in the country at the time. This could be precedent for north Cyprus. However, it is important to note that the ECB still supports the view that unilateral euroisation is not compatible with the Maastricht Treaty and cannot be a way to bypass the convergence process.
The implications of the Treaty framework for in the case of Montenegro currently remain unknown and are expected to be detailed "by the time of possible future negotiations for accession to the EU". In particular it remains uncertain whether the country would be required to introduce its own currency before it can join ERM II. Should this be the case as Montenegro makes further progress towards EU membership, this would entail substantial operational and changeover costs. Authorities in north Cyprus, should therefore monitor the developments very closely.
Normally, non-euro area Member States are denied the option of unilateral euroization due the principle of equality, i.e. the EU considers bypassing the convergence process incompatible with the EU Treaty and actively discourages it.In particular, the Treaty sets out that there has to be a Community assessment of the fulfilment of these criteria and mutual agreement on the appropriate exchange rates. This means that the ECB does not welcome unilateral euroisation, as such an adoption of the euro outside the Treaty process would run counter to the underlying economic reasoning of European Monetary Union.
However, as north Cyprus is already an EU territory the adoption of the euro could be considered a "common interest of the EU" and therefore an exception could be possible. In fact, the policy of the EU with regard to the Turkish Cypriot community which was set out by the General Affairs Council in 2004 states that "the Council is determined to…facilitate the reunification of Cyprus by encouraging the economic development of the Turkish Cypriot community". So in the case of north Cyprus, a switch to the euro could be allowed by way of exception although this would obviously imply circumventing the process of multilateral assessment by the EU Member States.
While the EU could give the green light to adoption of the euro by north Cyprus without a successful exchange-rate procedure under ERM II, it would not allow this to undermine the process of convergence prior to the adoption of the euro. In other words, the Convergence criteria outlined in the Maastricht Treaty would still remain relevant and important as the Treaty requires Member States to achieve a high degree of sustainable economic convergence before they can join the euro area.
In other words the economies of Member States with a derogation must be able to keep pace with those already using the euro. Exchange rate stability, for instance, is evaluated by assessing whether the exchange rate of the country's currency has remained within the fluctuation bands provided for by ERM II for at least two years without devaluating against the euro.
Besides exchange rate stability, the convergence criteria also include price stability, sound public finances, and convergence in long-term interest rates. This means, for instance, that a country's long-term interest rate, measured on the basis of long-term government bonds or comparable securities, should not exceed that of the three best-performing Member States in terms of price stability by more than 2 percentage points during the one-year observation period prior to the assessment.
On the other hand, a country is considered to meet the price stability criterion if its average inflation rate does not exceed the inflation rate of the three best-performing EU Member States by more than 1.5 percentage points during a one-year observation period. These criteria are intended to ensure the sustainability of public finances and that the government is able to manage its debts.
Article 140 (1) of the Treaty on the Functioning of the European Union (TFEU) requires the European Commission (EC) and the European Central Bank (ECB) to report to the Council, at least once every two years, or at the request of a Member State with a derogation on the progress of the country in fulfilling their obligations regarding the achievement of economic and monetary union. In addition to preparing these "Convergence Reports", both the ECB and the Commission regularly monitor progress throughout the year.
A Convergence Report is normally published at least once every two years or at the request of an EU Member State which would like to join the euro area. Both the ECB and the European Commission issue these reports describing the progress made by non-euro area Member States towards achieving the criteria necessary for a country to adopt the euro. According to the latest report, among countries legally committed to adopting the euro, Croatia and Sweden fulfil the price stability criterion, Bulgaria, Czechia, Croatia, Hungary, Poland and Sweden fulfil the criterion on public finances, Bulgaria, Czechia, Croatia, Hungary, Poland and Sweden fulfil the long-term interest rate criterion. However none of them meet all the requirements for adoption of the euro. So convergence process is very strict and challenging.
In particular, it should be noted that convergence must be sustainable, meaning that satisfying the economic convergence criteria at one point in time is not enough and they are expected to be met on a lasting basis. A Member State's general financial position is considered sustainable based on two criteria, namely, the government's annual fiscal deficit should not exceed 3% of gross domestic product, and overall government should not exceed 60% of gross domestic product. This is very important for northern Cyprus as it will need to ensure that its economy is resilient.
It is known that the Maastricht Treaty provides some flexibility and the final assessment depends on the ECOFIN Council. Whether and how this would apply in the case of northern Cyprus remains a mystery. While details remain unknown to the public, the one-year transition period envisaged in the case of northern Cyprus could be related this. However, it should be noted that the decision on whether north Cyprus can adopt the euro would ultimately be a political one and would lie with the Council of the European Union. This means that representatives from all EU countries would be required to take a decision based on a proposal by the EC and after consulting the European Parliament.
Given that participation in the ERM II is a precondition for as well as fulfilment of the nominal convergence criteria to join the euro, it is binding and is unlikely to be waived for any country regardless of any special circumstances. This is because ERM II provides the framework to manage the exchange rates between EU currencies, which is necessary for exchange rate stability. As such north Cyprus would be expected to participate in the mechanism without devaluing its central rate against the euro before it can qualify to adopt the euro.
While no provision of the EU Treaty states explicitly that Member States with a derogation must have their own currency, the Treaty is by and large based on this assumption. In addition, the entry into ERM II is decided by mutual agreement of all ERM II parties, which consist of the ministers of the euro area Member States, the President of the ECB and the minister and the central bank governor of Denmark, as the only non-euro area Member State currently participating in the mechanism.
So in the case of north Cyprus adoption of the euro could mean that the country should first introduce its own currency. This could be a more viable alternative and north Cyprus could then peg its currency to the euro as a preparation for an eventual switch to the euro. Indeed, some countries joined ERM II with their preexisting currency pegs. To give a recent example, the currencies of Bulgaria and Croatia were already closely tied to the euro at the time of applying to the ERM II. Bulgaria had a currency board, first with the Deutsche Mark, and subsequently with the euro after 1999. Croatia had a peg first with the Deutsche Mark, and from 1999 to the euro, with a narrow band.
During this process, legal requirements should not also been underestimated. Article 140(1) of TFEU requires the convergence reports to assess the compatibility of national legislation, including the statutes of the national central bank and the Statute of the European System of Central Banks and of the ECB. There could also be additional unprecedented requirements and countries may be required to commit to implementing specific policy measures on a variety of topics. For instance, in the case of Bulgaria and Croatia, such requirements range from the anti-money laundering framework, state-owned enterprises and the insolvency framework, to the non-banking financial sector, corruption and even organised crime. It is highly unlikely that the national legislation in north Cyprus is currently compatible with that of the EU as the latest convergence report suggests that the respective national legislations in none of the seven new EU Member States would be deemed "fully compatible" with the exception of Croatia.
In fact, the former north Cyprus President Mustafa Akıncı himself had confessed that "serious work" would needed to ensure the harmonization of the national institutions with the EU acquis. As can be seen in the case of Croatia and Bulgaria, this has now become a prerequisite not only for joining the EU but also in terms of adopting the euro as a new Member State. For instance, this was the main reason behind the delay in Bulgaria's acceptance to ERM II. Bulgaria was able to get the green light to join ERM II two years after it formally announced its intention to join the mechanism.
The delay was due to the requirement imposed by the Eurozone governments requiring Bulgaria to join ERM II and the Banking Union simultaneously. This prerequisite is known as "the Cooperation Decision" and requires Member States which adopt the euro to also participate in the Banking Union, i.e. the Single Supervisory Mechanism (SSM), the Single Resolution Mechanism (SRM) and the Single Resolution Fund (SRF). . Therefore, participating in ERM II with a view to later adopting the euro will also involve preparing for joining the Banking Union.
This requirement will now apply to all future candidates including north Cyprus. However, it should also be noted that the procedure for entering the Banking Union is separate from the assessment of the convergence criteria. Joining the Banking Union is irreversible and involves direct powers of the SSM and the SRM over its banking system. This has important implications for the banking sector as banks that will come under the direct supervision of the ECB will also be subject to the direct supervision of the Single Resolution Board (SRB).
To be more specific, this means that, the ECB will become responsible for the direct supervision of the significant credit institutions following the "significance assessment process". This applies to banks considered to meet the "materiality criteria" as set out in the SSM Regulation (Regulation 1024/2013) and the SSM Framework Regulation (Regulation 468/2014). The criteria include "economic importance for the country" so could technically apply to banks in north Cyprus despite their insignificant sizes in comparison to the EU economy. Therefore, for new joiners like north Cyprus the accession process would involve not only the harmonization with the aquis but also the strengthening of their institutions and administrative capacity that will enable them to implement and monitor the enforcement of the harmonized legislation.
Therefore, adoption of the euro by north Cyprus, bilaterally or unilaterally, would not be as easy as it may look. More than anything else, this would require political will, courage and determination. The former President Mustafa Akıncı, a devoted supporter of a federal solution and the EU, had set an ambitious target of the euro going into circulation "from the first day" in the case of a reunification. However with the failure of the last reunification talks in 2017 in Crans Montana, Switzerland, political conditions have changed dramatically. The current President Ersin Tatar who is a very passionate proponent of the two-state solution is wholeheartedly against the EU and the euro. Therefore, the general stance towards the adoption of the euro in the northern part of the island remains fragmented. Given these circumstances, adoption of the euro in north Cyprus seems a distant prospect.
How Red Are the EU's 'Greens'?
Blood-red. But that's a banned fact. (It will be documented in what follows.)
Here are the announced values (the "Guiding Principles") of the European Green Party:
"Environmental Responsibility"
"Freedom through Self-Determination"
"Extending Justice"
"Diversity, an Indispensable Condition"
"Non-Violence"
"To sum it up, Sustainable Development"
This "Charter of the European Greens" fills-in those blanks by stringing together clichés, which 90% of the pubic will like, because they're written so as to avoid (as much as possible) saying anything that's broadly controversial. For example, "Our answer is sustainable development, which integrates environmental, social and economic objectives for the benefit of all." (Oh? And how is that pap to be realized in actual policies? What are the measures, and the precise priority-rankings, when any of those values conflict with one-another, which is often?) The Green Party is simply conning liberals, but what is their reality? What are they actually doing, when in power? Inside their own country, and in the EU? Let's take a very concrete (but broadly representative) case:
Germany, as I recently pointed out, is so corrupt that it has virtually no bans on who or what may donate to politicians. Foreign interests can donate, corporations can donate, even corporations that have government contracts (sell to the government) can donate, donations needn't go through the banking system, donations may be accepted in any amount, anonymous donations are acceptable, etc. It's super-libertarian. It is open-sesame to billionaires and centi-millionaires (the few people who have the most money) to control the Government by means of their 'news'-media persuading the voters, and by means of political campaign donations to present the billionaires' favored candidates' viewpoints in the most favorable way — and their least-favored candidates in the least favorable way. It's control by dollars, instead of control by voters. That's libertarianism.
A March 2015 academic study showed that, of all 28 EU member-nations, the only five that were more corrupt than Germany were Malta, Austria, Denmark, Ireland, and Netherlands. Then, on 10 June 2015, a Pew survey in Germany, Poland, Spain, France, Italy, UK, U.S., and Canada, showed that, among those 8 countries, ONLY Germany (and by a big margin: 57% to 36%) opposed Ukraine joining NATO. However, when German and foreign billionaires s'elected' the new German Government that became installed on 8 December 2021, it appointed as the Germany's new Foreign Minister the Green Party's losing candidate for Chancellor, Annalena Baerbock, whose entire career as a candidate and as an official was the most notable for her strident advocacy for hostility toward Russia, and for Ukraine to be admitted into NATO (the anti-Russian U.S. military alliance). She thus became — though she lost her campaign for the Chancellorship — the most powerful Green Party politician in Europe or anywhere.
Immediately, she reversed Angela Merkel's policies which had allowed the Russian-Swiss-German natural gas pipeline from Russia to Germany, Nord Stream 2, to be constructed to bring into the EU the least expensive of all gas to Germany, which is Russia's pipelined gas. Gas-prices in Germany are now already soaring, and Germans will increasingly freeze, as a result of this 'German democracy' and its obedience to its billionaire masters in America.
However, many European billionaires are also being served by this 'Green' Party. Much like America's Democratic Party (or liberal) billionaires, Europe's liberal billionaires have been investing heavily in 'green' technologies, and are betting against their opposition, conservative billionaires, who are still committed to fossil fuels. So: the 'Green' Party represents liberal billionaires, against conservative billionaires.
On 8 September 2021, "Capital Radar" newsletter bannered "'Most important choice for the next 100 years': 1.25 million euros from the Netherlands for the Greens" (""Wichtigste Wahl der nächsten 100 Jahre": 1,25 Millionen Euro aus den Niederlanden für die Grünen") and reported that:
• A Dutch tech billionaire donates 1.25 million euros to the German Greens.
• It is the largest donation in the party's history.
• In an interview with RND, the major donor explains why Annalena Baerbock should steer the ship of state and why the federal election is so important.
Amsterdam. The Dutch entrepreneur and philanthropist Steven Schuurman [archive.md/ZjwWW] donated 1.25 million euros to the German Greens. It is the largest donation in the party's history. Billionaire Schuurman, born in 1975, is co-founder and ex-head of the data search and analysis company Elastic and co-founder of Atlantis Entertainment. He has already donated millions in the Dutch election campaign.
The Greens have already received large sums of money this year: the pharmaceutical heir Antonis Schwarz [archive.md/COcng] bequeathed them 500,000 euros; the Greifswald Moritz Schmidt, who got rich through Bitcoin deals, one million euros; and Sebastian Schel's net heir, 250,000 euros. The election program for the federal election states: "Party donations should be capped at an annual maximum amount of 100,000 euros per donor." [But Germany has separate laws for candidates, and no limits are placed on donations to them.]
Schuurman was quoted as saying that, of the three candidates for Chancellor, only Baerbock took global warming seriously. He ignored the more pressing and sooner danger of avoiding a nuclear war, on which Baerbock's policy-commitments are rabidly anti-Russian. No U.S.-and-allied billionaires — either liberal or conservative — are opposed to that. But those policies are blood-red, and now.
At the level of the EU itself, the most powerful person over the entire European Union has been a lifelong hater of Russia, the American billionaire George Soros, who controls the Open Society Foundation and other 'non-profits' that have poured billions of dollars over decades (starting in 1993, just two years after his self-declared war against communism in Russia had become no longer an excuse when Russia abandoned communism in 1991) into color-revolutions targeted against Russia. On 5 November 2017, Alex Gorka at Strategic Culture, headlined "The Myth of European Democracy: A Shocking Revelation", and opened:
It's an open secret that the "Soros network" has an extensive sphere of influence in the European Parliament and in other European Union institutions. The list of Soros has been made public recently. The document lists 226 MEPs from all sides of political spectrum, including former President of the European Parliament Martin Schulz, former Belgian PM Guy Verhofstadt, seven vice-presidents, and a number of committee heads, coordinators, and quaestors. These people promote the ideas of Soros, such as bringing in more migrants, same-sex marriages, integration of Ukraine into the EU, and countering Russia. There are 751 members of the European Parliament. It means that the Soros friends have more than one third of seats.
George Soros, a Hungarian-American investor and the founder and owner of Open Society Foundations NGO, was able to meet with President of the European Commission Jean-Claude Juncker with "no transparent agenda for their closed-door meeting."
Many but not all of his agents at the European Parliament are Greens. U.S.-and-allied billionaires donate to all politicians that are ready, willing, and able, to advance the U.S. empire to encompass the entire world, and don't donate to just to one Party.
Soros was a major funder of the coup-operation that started in the Obama Administration (led by Victoria Nuland under Hillary Clinton) by no later than June 2011 to overthrow Ukraine's democratically elected President, Yanukovych, and replace him by a racist-fascist (or nazi) anti-Russian regime and to seize Russia's largest naval base, which was and is in Crimea, to turn it into a U.S. naval base. (Putin was able to block the latter attempt.) Hillary and Obama had first met with Yanukovych in 2010 and failed to persuade him to push for Ukraine's NATO membership in NATO, but he said no — NATO then was very unpopular among Ukrainians. During 2003-2009, only around 20% of Ukranians wanted NATO membership, while around 55% opposed it. In 2010, Gallup found that whereas 17% of Ukrainians considered NATO to mean "protection of your country," 40% said it's "a threat to your country." Ukrainians predominantly saw NATO as an enemy, not a friend. But after Obama's February 2014 Ukrainian coup, "Ukraine's NATO membership would get 53.4% of the votes, one third of Ukrainians (33.6%) would oppose it." Obama turned Ukraine around — from being a neutral country on Russia's border, to being a nazi anti-Russian country. And Annalena Baerbock is a strong backer of today's nazi Ukraine.
However, the 'Green' Party is green in one way: it follows the dollars, not the voters. Other than that way of being green, it's really only blood-red. Even the 'Green' Party's proposed policies against global warming are futile to prevent global burnout, and they ignore the only policy that, even conceivably, might halt global warming: to outlaw the purchase of stocks and bonds of fossil-fuel-extraction companies. So: they are total fakes. The response of billionaires is to bet either for crackpot business-ventures to halt global warming, or else for extending yet further into the future the use of mainly fossil fuels and ignore even the pretense of caring about the welfare of the generations yet to come. In other words, all billionaires, both liberal and conservative, are really only blood-red, for expanding yet further their empire, in the final analysis.
This doesn't come from what the voters want; it reflects ONLY what the billionaires want. Here are some data showing that despite all the billionaires' propaganda for expanding yet further the U.S.-and-allied empire, a majority in some countries — including Germany — don't want it:
Only Germans "oppose Ukraine joining NATO": 57% to 36%
"Ukraine Joining EU" opposed by Germans 54% to 41%, opposed by French 53% to 46%
"Oppose Supplyiing Ukraine with Arms Against Russia: Germans 77% to 19%, French 59% to 40%, Italians 65% to 22%.
In 2013, the median favorability of Russia in the EU was 37%; by the time of 2015 it had become 26% — 26/37 or 30% less than only two years earlier, which is to say prior to
Obama's having grabbed Ukraine in a very bloody U.S. coup. (Obama was the most successful heir to Hitler since WW II, and was especially successful in jeopardizing the national security of the Russians by grabbing Ukraine on Russia's border and intensifying the anti-Russian military alliance, NATO, whereas Hitler's attempt to conquer Russia had turned out to be an colossal failure.)
So, Baerbock — the most powerful 'Green' politician in Europe, and even anywhere, though she had failed at the ballot-box — gets here hate (against Russia), her warmongering, not from the voters, but from the sheer cravings of U.S.-and-allied billionaires, to expand their U.S.-and-allied empire, to encompass the entire world. That's what she (and many Green Party politicians) push for the most.
The 'Greens" are actually blood-red, for war.
The Path to Corruption in France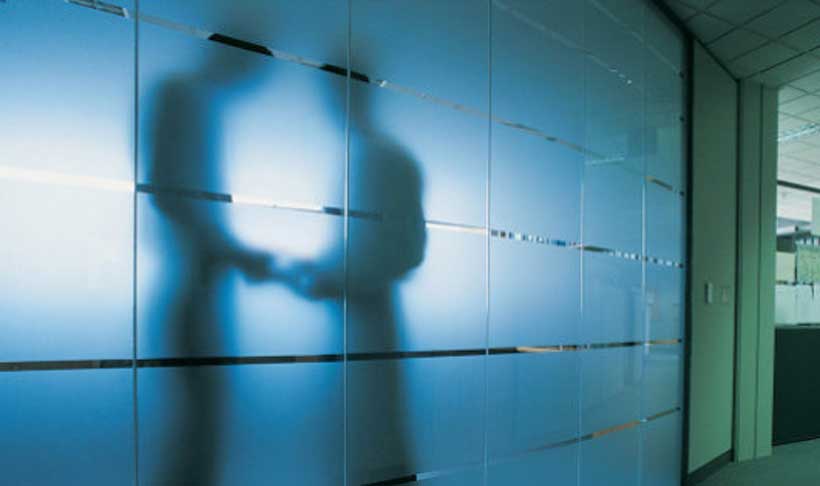 Whereas Germany takes an extremely libertarian approach to corruption, and even allows foreigners to donate secretly and in any amount to support a candidate, France has one of the world's best anti-corruption legal systems, so that virtually the only pathway by which a person can legally perpetrate corruption of the French Government is indicated by the IDEA.int site's question-answer set on its question # "26. Is there a ban on donors to political parties/candidates participating in public tender/procurement processes? No." That's even worse than in America (which is famously controlled by the owners of its arms-producers and "MIC"), where the published answer is "No data."
In other words: military procurement — selling (mainly) military products-weapons or services (the types of things that constitute the bulk of governmental purchases) to the French Government — is allowed by French laws to be corrupt. A prospective seller to the French Government is allowed to donate not only to a candidate but to a political party. (Obviously, this gives those government contractors immense influence over French foreign policies, and especially over 'defense' policies, including how much and which corporation's weapons to buy.) However in order to be able to contribute lots of money to a particular candidate or party, a coordinated operation that might include many cooperating donors from a given weapons-producer might be necessary. By contrast, in the United States, which nominally prohibits almost every type of corruption, the fine-print exceptions allow massive donations from any billionaire or mega-corporation via PACS and other allowed tricks. On balance, therefore, France seems to be less corrupt than America, and far less corrupt than Germany, according to these legal yardsticks. And if military procurement were not an issue, then France would appear to be significantly less corrupt than America, as well as vastly less corrupt than Germany.
But, just as there are legal ways around the nominal anti-corruption provisions in America, there likewise are legal ways around the nominal anti-corruption provisions in France. Furthermore, in one way, France is far more corrupt even than America, because in France there is actually much more secrecy regarding campaign donations than there is in America. Also, an EU study of the various member-nations' campaign-finance laws found that even foreign donations have been, at least until 2019, virtually unregulated, in all EU nations. Nonetheless, like in America, the owners of France's weapons-producers have especially ready legal pathways to control the government (which is their main customer, the biggest buyer of their products).
So, in France, politicians who are unfavorable toward NATO and other weapons-marketing organizations will probably need to rely more on regular, run-of-the-mill donors, than on billionaires or their generally war-profiteering corporations. In other words, any such candidate will need to have considerable left-wing populist appeal, in order to compete effectively against the better-financed contenders, who are more military-contractor-backed.
In any case, the main path to corruption in France seems to be through military procurement. That could turn out to be a major reason why one of France's perennial Presidential candidates, Marine Le Pen, whose policies would be a threat to military contractors, will again lose.
Marine Le Pen is basically a populist leftist who inherited from her conservative populist father the Front Nationale Party and switched the name to the National Rally Party and moved it to a populist left ideological position, but her father's reputation still haunts leftist voters, who, in a second-round election therefore peel off to the more-establishment liberal opponent, who then receives the endorsements of the candidates who had been eliminated in the first round, so that the French military-industrial complex will end up being represented by the next President. This is likely to happen again.
She also needs to retain at least some portion of the voters who had supported her fascist father, whom she despises (but can't say so publicly, because she needs at least some of those voters, too). Therefore, she talks about her father as little as possible, and maintains ambiguity on lots of issues, in order to hold together, as much as possible, a populist coalition that's both left and right, progressive and conservative. But the billionaires — both the conservative fascist ones and the liberal fascist ones — know that they wouldn't be able to control France (as they do) if she were to become President. So, their media always refer to her as "far-right" in order to scare away voters, by portraying her as being secretly just like her father was — even though most of her policy-commitments are opposite to that (but only few voters actually base their votes on policy-positions, and politically involved billionaires know this). She continually walks a political tightrope. But one thing about Marine Le Pen seems clear: France's billionaires fear her; none supports her.
On December 10th the Financial Times headlined "Valérie Pécresse, the woman who could beat Macron", and Victor Mallet presented a credible case that that establishment conservative is the likeliest person to end up as the winner, in the second round. However, Mallet noted that "her hardline stance on law and order and her commitment to economic reform and fiscal orthodoxy will play well on the French right." If so, then a second-round contest between her and Le Pen could very likely produce a bigger-than expected liberal vote for Le Pen, as being a lesser-of-two-evils, in their view. The biggest barrier to that happening would be that this time, Le Pen might not end up in the second round, because Éric Zemmour, who hates her (and Muslims), and who appeals more than she does to rich conservatives, many of whom might be invested in armaments stocks, could end up reducing her first-round vote so that Le Pen won't make it to the second round. He might even be largely financed in order to keep her out of the second round, so that Pécresse, or the current President, Macron, will win. Right now, Zemmour is campaigning mainly against Le Pen, but, if the final contest will be between Pécresse and Le Pen, then he would probably endorse Pécresse, which would cause many conservative voters to vote for her.
On December 18th, Bloomberg bannered "Macron Likely to Face Pecresse in French Runoff, Poll Shows", and reported that, "The monthly poll puts National Rally candidate Marine Le Pen and Eric Zemmour, her competitor on the far-right, neck and neck with 14.5% of voter intentions, a score that would knock both of them out of the second round." That is exactly what France's military-industrial complex, and French billionaires, would hope for. If Pécresse wins, then America's billionaires will also win, because then there will be a France that is even more of a U.S. vassal than is now the case, under Macron.
Author's note: first posted at The Duran