Angola-Portugal Corrupt Connections Must End
A corruption trial against jailed former prosecutor Orlando Figueira that started on January 22 in Lisbon, Portugal, has deep international ramifications. The man accused of bribing Figueira to quash a 2013 investigation into the source of funds for acquiring private luxury residences in Portugal is Manuel Vicente, a former vice president of Angola and long-time head of Sonangol, Angola's national oil company.
Despite previous vows by Portuguese top judiciary officials not to yield to political pressure, the Portuguese courts allowed the accusations against Vicente to be separated from those against Figueira. This decision came after Portuguese Prime Minister Antonio Costa met at the World Economic Forum in Davos, Switzerland, with Angola's new president João Lourenço. The court case was likely on the agenda for their private talks.
Angola has long argued that Vicente should face justice at home instead of in Portugal because of a judiciary agreement among the Community of Portuguese Speaking Countries. But former Angolan President José Eduardo dos Santos made sure an amnesty law against legal proceedings was in place to shelter himself, his family and his close associates before he stepped down last August after 38 years of iron-fisted rule. That law also applies to Vicente.
President Lourenço and other Angolan politicians have called corruption cases in Portugal against Angolan elites a form of "neo-colonialism" and have threatened economic sanctions against Portugal. Angola is a former colony of Portugal. Many of its oil-rich citizens have invested billions of dollars in Portuguese energy, media, banking and real estate companies. Portugal risked a diplomatic row and a notable economic impact, so it bowed to impunity once again.
Vicente has been a central figure in Angolan power circles for decades. Born in 1956, he was practically raised by Isabel Eduardo dos Santos, the eldest sister of former president dos Santos. The two Angolan statesmen grew up together and, in private, treat each other as cousins. Vicente for a long time was in fact expected to succeed dos Santos to the presidency.
Before being appointed Vice President in 2012, Vicente led Sonangol for 13 years. He was the architect of the company's international expansion and many of its most lucrative deals. Under his guidance, Sonangol acted as the de facto Angola's sovereign wealth fund and helped fuel Angolan politics and its economy for most of its post-civil war years. He currently serves as a deputy in the National Assembly, the Angolan unicameral legislative body.
According to the charges brought against Vicente by Portuguese prosecutors, he used $245,000 of Sonangol funds to buy a private luxury apartment in a leafy Lisbon beachfront district. When the purchase came under scrutiny by Portuguese investigators, he allegedly bribed Figueira with $810,000 to have the case closed.
Vicente's business dealings have long been scrutinized and criticized. A 2012 International Monetary Fund report found unexplained discrepancies between the fees paid by foreign oil firms to Sonangol and the amounts that were transferred to Angola's Petroleum and Finance Ministries.
That same year, the Financial Times revealed that Vicente and other senior Angolan officials held concealed stakes in an Angolan oil company that had partnered with a U.S. firm to drill in a lucrative oil field in Angola. Those stakes were eventually transferred to Sonangol, which was paid $1.8 billion when the U.S. partner exited. Vicente was not charged with wrongdoing, but he never revealed any more about his stake or how much it earned him other than acknowledging he held it.
Portugal, which has a reputation for laxity in enforcing financial crime, became known as "the laundromat" for its money-laundering history. The OECD singled out Portugal on just those grounds in 2013. In turn, Angola was ranked 164 out of 176 countries in the Corruption Perceptions Index produced annually by Transparency International.
Vicente's ties to murky dealings also include Chinese companies and Russian oligarchs. For instance, The Economist linked him to the Queensway syndicate, an opaque consortium of companies that include China Sonangol. Vicente is a partner in these businesses founded by Sam Pa, a tycoon with alleged ties to Chinese intelligence services. Born Xu Jinghua, Sam Pa met dos Santos, the former Angolan president, when the latter was a student at a Soviet academy in Baku, Azerbaijan. As a result of these connections, Sonangol became the second largest source of oil imports to China after Saudi Aramco, netting billions of dollars for intermediaries like China Sonangol.
Vicente helped broker a long standing relationship between Sonangol and the Brazilian construction and petrochemicals conglomerate Oberbrecht Group. The Brazilians have been deeply involved in Angolan business and politics since the 1980s and Vicente was a significant shareholder in their joint business ventures, according to Portugal's business newspaper Jornal de Negócios. The Oberbrecht Group has been at the center of the largest Brazilian corruption probe, dubbed Operation Car Wash, that engulfed major political and business figures in Latin America and elsewhere.
A detailed investigation by The Guardian showed: "Odebrecht had a department dedicated to bribes, known as the Division of Structured Operations, which laid out close to $800m in illicit pay-offs for more than 100 contracts in a dozen countries over 15 years."
Oil and other mineral resources have flown out of Angola under the watchful eye of Vicente and a few others like him for decades. In a country struggling to overcome centuries of colonial plundering and decades of civil war, where 70 percent of the population survives on less then $2 per day, a small number of ruling elites have conducted business with little transparency, disclosure or accountability. Many billions of dollars have changed hands with no oversight or simply went missing into private bank accounts.
Given the serious charges and the pattern of actions shown by Vicente, the only way to obtain justice would be for him to stand trial in a neutral nation that has a reputation for rule-of-law. That way, those who have been harmed by Vicente can be assured he will be dealt with fairly and Angola can no longer claim that his trial was politically or racially motivated.
If Vicente, who denies any wrongdoing, is innocent of these charges, he should face them in a courtroom where justice is respected. The chances of that coming to fruition are slim, but that would be the best way for Angola, Portugal and for Vicente to find an honest resolution.
EU to mount decisive summit on Kosovo
The European Union is planning to hold an important summit on Kosovo in October this year with a view to get Belgrade and Pristina to normalize bilateral relations. French President Emmanuel Macron and German Chancellor Angela Merkel will pose as guarantors of the deal. Reports say a senior US official may take part in the Paris summit as well. The participation of the American side was strongly advocated by the authorities in Kosovo, headed by President Hashim Thachi.
If this scenario goes ahead, Serbia may face pressure from both the USA and the EU. The West plans to require Belgrade to not only de facto recognize Kosovo but to confirm the course for European integration – which, according to Brussels, means departure from a comprehensive partnership with Russia and from the signing of a free trade agreement with the Eurasian Economic Union (EAEU) scheduled for the end of October.
Given the situation, Serbian leaders are set on consolidating Belgrade's position in the forthcoming talks by reducing international support for Pristina. To this end, Belgrade is trying to persuade countries that previously recognized Kosovo's self-proclaimed independence to reconsider their positions and withdraw their statements. Serbian Foreign Minister Ivica Dacic has already announced in wake of consultations on the sidelines of the UN General Assembly that the number of countries that recognize Kosovo's independence will dwindle by the end of this year. According to Dacic, such countries will make up less than half of the world community.
According to the Serbian Foreign Minister, the Serbian delegation led by President Aleksandar Vucic succeeded in holding talks in New York with representatives of about a hundred states on withdrawing recognition of Kosovo's independence. "The President spoke with representatives of some states about strategic issues, about a dialogue with Pristina, but there were also many meetings dedicated specifically to the status of Kosovo and Metohija. As the president announced, our citizens can be sure that in the near future the number of countries that will withdraw or "freeze" their recognition of Kosovo will increase,"- Ivica Dacic said.
In recent years, the number of countries that recognize Kosovo's independence has decreased, though so far mainly due to small American and African states. Among them are the Comoros, Dominica, Suriname, Liberia, Sao Tome and Principe, Guinea-Bissau, Burundi, Papua New Guinea, Lesotho, Grenada.
The persistency with which the US and the EU is trying to "press" for the normalization of relations between Belgrade and Pristina and force Serbia to cut down on its active cooperation with Russia has yet again pushed the Serbs into streamlining their national foreign policy priorities. According to available data, Brussels is ready to slap more conditions on Belgrade, including the most painful of the Balkan issues, not only on Kosovo, but also on Bosnia and Herzegovina. For one, as Serbian Minister of Technological Development and Innovation Nenad Popovic said, one of the conditions for Serbia becoming a member of the EU could be recognition of the "genocide" in Srebrenica.
This is confirmed by Zoran Milosevic, an expert at the Institute for Political Studies in Belgrade, who sees the new condition as nothing unexpected, since some EU member states, and also Switzerland, have passed a law that envisages criminal liability for the denial of the so-called "genocide in Srebrenica." Some European countries are already following suit having drafted the relevant bills to be submitted to parliament. "Something of this kind was proposed by the High Representative of the international community in Bosnia and Herzegovina, Valentin Inzko. What is the point of adopting laws in defense of this counterfeit on the genocide in Srebrenica if they do not make a condition for Serbia's membership in the EU?" – Zoran Milosevic points out. The mere word "condition", he says, signifies that Serbia "is treated as a minor who needs to grow to perfection and fight tooth and claw to enter the EU". Serbia "accepted this burden of its own free will" the day its parliament passed a resolution according to which the country's strategic goal is European integration, " – said the Serbian expert.
He also made it clear that it was by no means accidental that Brussels never announced the full list of conditions for Serbia's membership in the European Union: "If they did, it would tie the hands of pro-Western Serbian politicians. So they release more and more conditions gradually, one after another. First, it was about recognizing Kosovo – whether this is a condition for EU membership or not. It turned out that it is. Now it is about the recognition of "genocide" in Srebrenica. It is said that Serbia's entry into NATO will also be a condition for joining the European Union. And, as in the previous cases, we are wondering if such a condition exists or not. As a result, it will turn out that there is. "
Where Brussels' pressure on Belgrade is particularly noticeable at present is Serbia's intention to sign a free trade agreement with the EAEU at the end of October. According to the Minister of Trade of Eurasian Economic Commission (EEC) Veronika Nikishina, negotiations between the EAEU and Serbia on the creation of a free trade zone are over with the parties involved preparing to sign the agreement on October 25. Nikishina says the document will be signed in Moscow by the prime ministers of the five member states of the EAEU, the Prime Minister of Serbia Ana Brnabic and the Chairman of the EEC Board Tigran Sargsyan. Even though Serbia has agreements on a free trade zone with three of the five EAEU members – Russia, Belarus and Kazakhstan, the transition to a common free trade regime has several advantages, emphasizes Veronika Nikishina: "Three bilateral deals that were signed earlier and were not fully identical are being harmonized, giving Armenia and Kyrgyzstan the opportunity of preferences in preferential trade. "
Also, a trade agreement provides access of the EAEU members to the Serbian market: "For example, it concerns certain kinds of cheeses, some strong alcoholic drinks, and cigarettes from Armenia, Belarus, Kazakhstan and Kyrgyzstan, which could not enter the Serbian market under the free trade regime. And it also spreads on various types of engineering products that have also been removed from bilateral agreements." "In other words, we give a fully-fledged free trade status to Kyrgyzstan and Armenia and improve the existing bilateral free trade arrangements for Belarus, Kazakhstan and Russia," – the Minister for Trade of the EEC emphasizes.
According to Serbian Deputy Prime Minister and Minister of Trade, Tourism and Telecommunications Rasim Lyayic, an agreement with the EAEU may allow the country to increase its export volumes by nearly 1.5 times. According to the minister, in 2018 Serbia's trade turnover with the EAEU countries amounted to about 3.4 billion dollars, of which 1.1 billion accounted for exports, mainly to Russia. Exports into the EAEU will increase to $ 1.5 billion within a few years after the agreement comes into force, the Serbian Deputy Prime Minister predicts.
According to the Bruegel International Analytical Center, in 2016, 62% of all Serbian imports came from EU countries, 8.3% from China, 7.9% from Russia. 64% of the republic's exports go to the EU, 17.8% to other Balkan countries, 5.3% to Russia.
Naturally, the EU is more than concerned about Serbia's trade and economic policy following a different direction. Brussels has already warned the Serbian government that a free trade agreement with the EAEU could harm integration with the EU. "You can't follow several directions at once," – said Slovakian Foreign Minister Miroslav Lajcak, thereby warning Belgrade and expressing the position of his counterparts in the European Union: "If you are serious about Europe, you must make decisions that bring you closer to it, but this move is totally out of line. "
Meanwhile, Serbia maintains composure and has no intention of giving up on the plans. Explaining his country's decision to conclude an agreement with the EAEU, Rasim Lyayic said that it follows economic agenda alone: "It is not about politics, but about trade."
According to the minister, a refusal to sign an agreement with the EAEU would call into question a free trade agreement with Russia.
The EAEU is calm about warnings addressed to Serbia, – Veronika Nikishina says: "Until Serbia becomes a full-fledged member of the European Union, it has full autonomy in its trade policy. "In our agreement there are no obligations on the formation of a trade regime between Serbia and the European Union, which is absolutely impossible to imagine." Nikishina made it clear that until Serbia joins the EU, "we are trading with it in a regime we consider appropriate, and we will upgrade this regime." As for Serbia entering the EU (which is a matter of remote future), in this case "all agreements of this kind, including our agreement, naturally, will have to be terminated," – Veronika Nikishina says.
Nevertheless, there is no doubt that pressure on Belgrade, both in terms of recognizing Kosovo and in connection with relations with Russia and the EAEU, will boost considerably in the coming weeks. In these conditions, the Serbian authorities will obviously have to assume a more determined position with regard to the country's list of national priorities.
From our partner International Affairs
EU politicians turn to "ball of snakes" to make own careers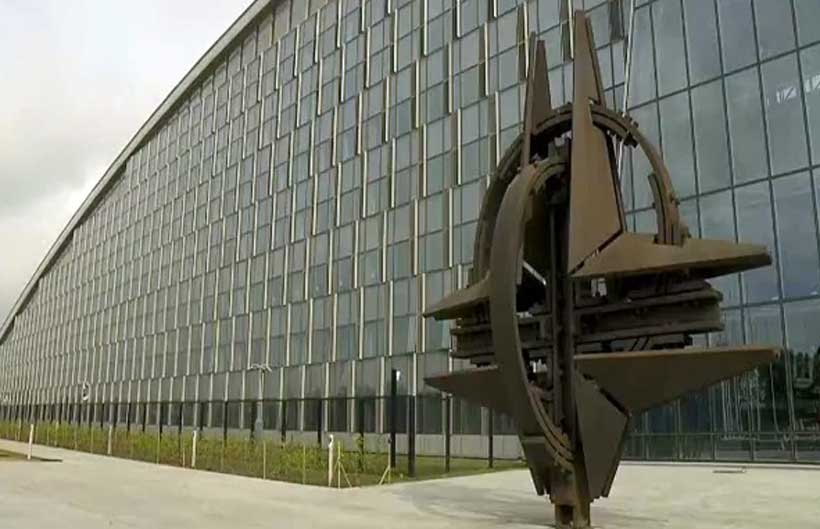 Some of EU politicians are very successful in making their careers using the weak points of the European Union member states.
Current tensions between Russia, China, Iran, North Korea and NATO (including EU countries) lead to the development of many expensive programs and projects that European taxpayers have to pay for.
Current security situation provides a huge space for ambitious politicians. Those, in turn, involve the population of European countries in an arms race, trying to achieve personal goals at the expense of frightened citizens.
Thus, such statements as: "we're at war", "Russia and China threaten Europe and the Word", "we need to increase defence spending" are populist in nature and distract attention of people from more pressing social issues. The more so, loud statements let such experts be in the centre of attention in European politics.
Thus, new European Commission President Ursula von der Leyen has flagged her ambition for political weight to take more responsibility for defence programs and projects.
"That's likely to trigger turf wars with EU national governments, NATO and the United States over who should be in charge of European military cooperation and the West's lucrative defence industry," writes Paul Taylor, a contributing editor at POLITICO and a senior fellow at the think-tank Friends of Europe.
Franco-German efforts to press EU countries to buy European military equipment rather than U.S. vehicles and weapons have not been successful yet. But taking into account the pertinacity of French and German politicians in the EU governing bodies it could become a reality. Though the Baltic countries, the Netherlands, and Poland, are suspicious of such plans.
"They simply want the best value for money and quality for their limited defence budgets. The Poles and Balts believe they get an unspoken extra level of bilateral defence insurance if they buy U.S. equipment beyond NATO's mutual defence clause." explains Paul Taylor.
This is one of the few cases when small Baltic States oppose European influencers – France and Germany. On October, 2 in his interview to Europäische Sicherheit & Technik, Raimundas Karoblis, the Minister of Defence of the Republic of Lithuania said that he hates even the subject of European military autonomy. He totally relies on NATO.
So, in this fight for decision making in the European Union only one side will loose – people of the countries who will pay for NATO or European defence projects.
People are only the tools of satisfaction of political ambitions. In case of peace in Europe they will pay for excessive amount of military equipment and foreign personnel deployment. In case of war they will be the targets of missiles.
Sovereignty versus nature: Central and Eastern Europe not ready to fight for environment at all costs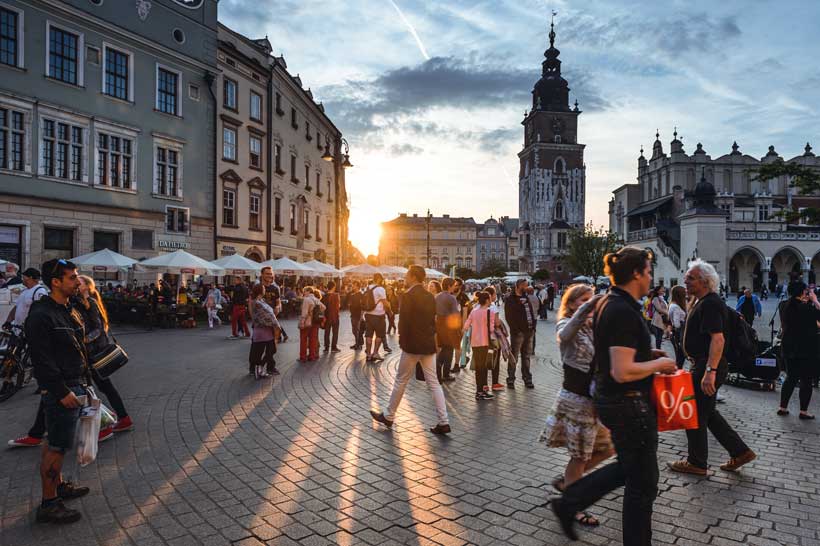 While attending the UN Climate Summit in New York, French President Emmanuel Macron urged European environmental activists to look in the direction of some countries of Eastern Europe, in the first place, those that this summer came up against the "EU initiative to achieve carbon neutrality by 2050".
The 2050 deadline was first voiced in a report prepared last year by the UN Intergovernmental Commission on Climate Change. According to the authors of the Report, humanity will be able to avoid the worst effects of climate change if it reduces greenhouse gas emissions to zero by the middle of the century. The proposal in support of the United Nations initiative by EU countries put forward by the European Commission in November last year envisages a set of measures to reduce greenhouse gas emissions next to zero; and to compensate for the residual emissions by taking agricultural and technological measures aimed at extracting carbon from the atmosphere. In March this year, as members of the European Council discussed the details of the initiative, the initial reaction, according to media reports, was "cautious". Only 8 EU member states supported it unconditionally.
However, "the situation had changed a lot" by May: the G8 addressed the other EU members with a proposal to fundamentally step up efforts to avert climate change. The participants in the discussion suggested channelling for these purposes a quarter of the total EU budget for the period 2021-2027. In addition, they proposed to introduce a ban on EU subsidies for projects that could worsen greenhouse gas emissions into the environment. And they also called for supporting the Community's commitment to the "zero emission" target by 2050 "as a deadline." . According to observers, what led to a rapid change in the attitude of many EU countries to the issue was a wave of environmental protests that swept through a number of major European cities, including London, Brussels, Stockholm, Paris and Berlin. Also, the change in attitudes could be attributed to the success of the "green parties" in the elections to the European Parliament held in May.
In Eastern Europe, the new "super-ambitious" climate initiatives were met with outright mistrust. During a summit in Brussels at the end of June, Poland, the Czech Republic, Hungary, and, with certain reservations, Estonia, blocked a clause on the implementation of the "2050 Initiative" in the EU strategy for 2019–2024 . Instead of clearly defined obligations of the European Union, with a fixed deadline of 2050, vague wordings were added to the final document. Under the new agreement, only an "overwhelming majority of member states" intend to achieve a zero impact of their economies on the climate, the so-called "climate neutrality", by 2050 . The refusal of EU members to unanimously support the new climate strategy has also cast doubt on the commitments undertaken by the EU under the Paris Climate Agreement. At the moment, all EU countries are obliged to reduce greenhouse gas emissions by 20 percent of the 1990 level by 2020. And by 40 percent by 2030. However, many member states cannot meet these requirements, some "significantly". The decisions taken in Paris in 2015 require signatories to prevent a rise in global temperature by more than two degrees Celsius. And "ideally", the temperatures should not increase by more than 1.5 degrees.
Countries of Eastern Europe came up against the new commitments even despite the "softening" of the original wording. Technically, the EU may soon get back to discussing the initiative: after the EU presidency goes to Finland, the issue can be added to the agenda again. Finland is one of the most ardent supporters of stepping up measures to address climate change. However, the recent failure means that, in practical terms, the EU will be able to return to the problem only after 2024. As they explain their position, the Polish authorities focus on preserving the country's energy security, – up to 80 percent of the country's electric power is still generated using coal. Warsaw also advocates a substantial increase in subsidies from the EU budget for upgrading the energy sector. The Prime Minister of the Czech Republic has pointed out that it is impossible to predict what course the events will take in 30 years. Finally, a country's formal endorsement of the "2050 Initiative" does not necessarily presuppose unconditional support for the EU climate policy in practice. According to the NGO Climate Action Network Europe, in addition to Poland, the Czech Republic, Hungary and Estonia, a cautious position has been demonstrated by Bulgaria, Lithuania, Slovakia, Romania and Croatia. Austria, Greece, Cyprus and Latvia have a number of reservations.
What are countries of Central and Eastern Europe afraid of? First of all, they fear for the economy. Decades after they switched to market economy, their per capita income is 2 to 2.5 times less than in Germany or France. Less diversification of economies, technologically and infrastructurally outdated generating capacities – all this puts Eastern Europeans on the losing side against the background of the more developed members of the European Union. Meanwhile, many leaders of Central and Eastern Europe owe their popularity with voters to the high rates of economic growth. It is no accident then that the success of the "greens" in Eastern Europe was much more modest than in the west and in the center. Eastern European voters are literally frightened by the high cost of today's "green" technologies, which promise far from clear prospects and only after decades. Politicians cannot but take into account public sentiments at home. In addiiton, the EU economy is slowing down. Even Germany, whose production chains attract many suppliers from the "east", teeters on the brink of recession. Not surprisingly, environmental issues in such a situation are fading into the background.
In addition, the ambitious slogans about the forthcoming triumph of "green" technologies do not always have a leg to stand on. In February The Economist reported that the income level of traditional energy companies is still higher than the performance of renewable energy projects. The global demand for oil continues to grow by 1-2 percent yearly – just like in the previous fifty years. Most environmental activists are still driving cars and using airplanes. It would be premature to rely on breakthrough technologies, which are not available for mass production yet. The volume of investments in renewable energy sources around the world is about 300 billion dollars a year – a drop in the ocean compared to investments in the development of fossil fuels. And even though they talk much about the early arrival of electric cars, in 2030, up to 85 percent of cars will still be running on internal combustion engines.
Meanwhile, the "2050 Initiative" in its current form is too vague to sound convincing, does not contain any, at least preliminary, estimates of potential costs or possible damage to economic growth. Given the situation, it is very difficult to convince the majority of voters that measures aimed at reducing harmful emissions will not inflict a catastrophic blow to their personal well-being. What makes it all worse is not only by the "bad example" of the USA, which many CEE countries are looking to. After America withdrew from the Paris Climate Agreement in 2017, the Trump administration has been taking steps to revive the national coal industry. Even such environmentally advanced countries as France and Germany have yet to devise a policy that could convince wide sections of society of the benefits of higher prices for eco-friendly products and services. One of the motives behind mass protests of the "yellow vests" in France was fears that that the government would boost taxes under the pretext of the need to "spend more on "green "technologies." As for tax cuts to stimulate the economy, the proposal is not popular with top-level officials in most EU countries. Meanwhile, fiscal incentives, which encourage public support for technological and cultural changes that come handy for combating climate change, are seen by specialists as one of the most reasonable measures that can alleviate the fears of skeptics.
Since most countries of the world are characterized by a "mixed" picture of the "pluses" and "minuses" of global warming, many people in the east of the EU are questioning the point of introducing a fundamental change to the economic structure of several decades in an attempt to reverse the negative climatic phenomena in the environment. Should we focus instead on political, economic and social measures that would help individual countries and associations to adapt to the objective trends in nature? Or, could it be an attempt, under the guise of solving environmental problems, to restrict development opportunities for competitor countries, either present or potential.
In the conditions of ever-increasing rivalry between states, the environmental issue becomes a convenient and attractive tool to discredit the opponents. East Europeans point out that rich countries, including Great Britain and Germany, are still using coal in order to maintain their economic growth. In many cases, it means tax exemptions and even budget subsidies. A dramatic reduction in the use of coal for production purposes and heating needs may require extensive political efforts, including an increase in subsidies from EU funds, for which Western members of the alliance will not be ready for years to come. For some environmental groups, the struggle for the protection of the environment outweighs any objective needs for the development of both individual territories and entire states. At times, it is next to impossible to separate the recklessly sincere idealism from the "lobbying of new-type corporate interests". As a result, criticism of the fuel-based development model turns out to be an instrument of competition that promotes the interests of the green economy — which is, as it has become clear in recent years, far from ecologically perfect.
The conflict over how to harmonize the environmental policy runs the risk of becoming yet another confirmation of an alarming trend for the EU of late. It turned out that "subsidies from the European Union are no longer part of its policy, which was designed to compensate for the internal imbalance in the EU, but rather a kind of gift for loyalty. We mean the well-known 'divide-and-rule' policy ", a deliberate separation of countries and regions in the Community that are not ready to unconditionally follow the decisions which are passed by the leading countries and Brussels.
Is the EU able to "overcome the de facto economic, social and cultural inequalities" which are still visible among its members? Or will these inequalities be joined by ecological and climatic ones over time?
Finally, radicalism among the ecologists frightens even Western Europeans. Emmanuel Macron demonstrated skepticism over the statements made in the UN by Greta Thunberg, a young Swedish activist who became known throughout the world in 2018 thanks to the idea of a global environmental "strike of school students". According to the French leader, Thunberg's "radical" position is destructive because it could trigger antagonism in society. The day earlier, German Chancellor Angela Merkel praised the activist's speech in the UN, adding, however, that Thunberg had overlooked a number of key trends. The German leader spoke about new technologies and innovations that "play a significant role in energy and climate protection".
The crises of the past decade have "revealed the ever-growing differences within the European Union", and have significantly undermined the previously unquestionable authority of "old" Europe in the eyes of many residents of the East. Against the background of a continuing asymmetry in the socio-economic situation, many CEE countries have managed to overcome the effects of the global crisis better than their Western partners. A number of observers have even outlined the prospects of turning Central and Eastern Europe into a "new driver" of economic growth within the entire EU. Under these conditions, it is not surprising that East Europeans are set on preserving the freedom of socio-economic maneuver in climate change issues in order to avoid their unjustified politicization. Russia shares these kinds of aspirations. By ratifying the Paris Climate Agreement, Moscow declares its readiness by joint efforts to work out such a paradigm of relations with nature that would meet the interests of long-term development. Russia is striving to strike a balance between a clean and safe environment, on the one hand, and the preservation of national competitiveness, on the other.
From our partner International Affairs