Development indicators trending downward for world's poorest countries
The least developed countries (LDCs) – nations categorized as requiring special attention from the international community – will fall short of goals set out in the 2030 Agenda for Sustainable Development unless urgent action is taken, new United Nations analysis has revealed.
The analysis by the UN Conference on Trade and Development (UNCTAD) also highlights that LDC growth averaged five per cent in 2017 and will reach 5.4 per cent in 2018, below the seven per cent growth envisaged by Target One of Sustainable Development Goal 8 on promoting sustained, inclusive and sustainable economic growth.
In 2017, only five LDCs achieved economic growth of seven per cent or higher: Ethiopia at 8.5 per cent, Nepal at 7.5 per cent, Myanmar at 7.2 per cent, Bangladesh at 7.1 per cent, and Djibouti at seven per cent.
"The international community should strengthen its support to LDCs in line with the commitment to leave no one behind," Paul Akiwumi, Director of UNCTAD's Division for Africa, Least Developed Countries and Special Programmes, Mr. Akiwumi said.
"With the global economic recovery remaining tepid, development partners face constraints in extending support to LDCs to help them meet the Sustainable Development Goals. Inequalities between the LDCs and other developing countries risk widening," he said.
Relying on commodities
The analysis contends that too many LDCs remain dependent on primary commodity exports.
While international prices for most primary commodity categories have trended upwards since late 2016, this modest recovery barely made a dent to the significant drop experienced since 2011, particularly in the cases of crude petroleum and minerals, ores and metals.
In 2017, LDCs as a group were projected to register a current account deficit of $50 billion, the second-highest deficit posted so far, at least in nominal terms.
In contrast, non-LDC developing countries registered current account surpluses, so did developing countries as a whole and developed countries.
Projections for 2018 suggest that the current account deficits of the LDCs are expected to grow further, making worse possible balance-of-payments weaknesses.
Aid levels
Special foreign aid commitments for LDCs amounted to $43.2 billion, representing only an estimated 27 per cent of net aid to all developing countries – a 0.5 per cent increase in aid in real terms year-on-year.
This trend supports fears of a levelling-off of aid to LDCs in the wake of the global recession. In 2016, only a handful of donor countries appear to have met the commitments under Target Two of Sustainable Development Goal 17.
Denmark, Luxembourg, Norway, Sweden, and the United Kingdom provided more than 0.20 per cent of their own gross national income to LDCs, while the Netherlands met the 0.15 per cent threshold.
"This analysis signals a clarion call for action," said Mr. Akiwumi. "The international community needs to pay increased attention to their commitments toward LDCs."
The analysis was presented to UNCTAD member States at a meeting of its governing body in Geneva, Switzerland, on 5 February.
Belarus Rail Sector Reforms Would Boost Competitiveness, Contribution to Economy
Organizational restructuring, tariff  reforms, and strategic use of digital technologies would boost the competitiveness of the Belarusian railway sector, improving rail passenger experience and contributing more to the economy, says a newly published World Bank Railway and Logistics sector study for Belarus.
Over the last decade, the railway sector's share of transit traffic in Belarus has fallen from 35% to 29%, a decline caused largely by increased competition from road transport, combined with challenges in the railway sector's organizational structure and tariff policies.
"Belarusian Railways isn't a company in the conventional sense – it's a Public Association that supervises 29 different state-owned legal entities, each with its own balance sheet, statement of accounts and assets, and decision-making processes," says Alex Kremer, World Bank Country Manager for Belarus. "Consolidating all these entities into a single state-owned enterprise would help improve the sector's overall management and competitiveness."
The study recommends a new strategy for Belarusian Railways that includes revaluation of assets, changes to accounting practices, and development of commercial strategies and business plans both for freight and passenger units. The study also calls for the strategic use of digital technologies to improve customer service, increase operational efficiency, and support infrastructure management.
In Belarus, most rail prices are regulated by the state. While international passenger tariffs have increased, regional and local passenger service tariffs have declined considerably, compared with inflation and earnings. As such, Belarusian Railways has had to cross-subsidize passenger services by charging higher tariffs on its freight business, which adversely impacts its competitiveness against foreign carriers and road freight.
"Prices for passenger transport by rail are so low that a 30km rail journey costs less than a metro ride in Minsk," says Winnie Wang, World Bank Senior Transport Specialist. "An obligation to cross-subsidizing loss-making passenger services which should be a public service has prevented Belarusian Railways from making critical investments in its freight network, and even threatens the railway's financial viability. To enhance competitiveness, therefore, Belarusian Railways should review its tariffs and set its own prices."
As an important first step in the long-term process of transforming the railway sector, the study suggests that Belarusian Railways undertakes analyses of freight and passenger markets and forecasts, investment needs and requirements, and organizational structure.
Spending on health increase faster than rest of global economy
Spending on health is outpacing the rest of the global economy, particularly in low- and middle-income countries, the World Health Organization (WHO) said on Wednesday.
According to the UN health agency, "countries are spending more on health, but people are still paying too much out of their own pockets".
The agency's new report on global health expenditure launched on Wednesday reveals that "spending on health is outpacing the rest of the global economy, accounting for 10 per cent of global gross domestic product (GDP).
The trend is particularly noticeable in low- and middle-income countries where health spending is growing on average six per cent annually compared with four per cent in high-income countries.
Health spending is made up of government expenditure, out-of-pocket payments and other sources, such as voluntary health insurance and employer-provided health programmes.
While reliance on out-of-pocket expenses is slowly declining around the world, the report notes that in low- and middle-income countries, domestic public funding for health is increasing and external funding in middle-income countries, declining.
Highlighting the importance of increasing domestic spending for achieving universal health coverage and the health-related Sustainable Development Goals (SDGs), Dr. Tedros Adhanom Ghebreyesus, WHO's Director-General, said that this should be seen as "an investment in poverty reduction, jobs, productivity, inclusive economic growth, and healthier, safer, fairer societies."
Worldwide, governments provide an average of 51 per cent of a country's health spending, while more than 35 per cent of health spending per country comes from out-of-pocket expenses. One consequence of this is 100 million people pushed into extreme poverty each year, the report stresses.
When government spending on health increases, people are less likely to fall into poverty seeking health services. But government spending only reduces inequities in access when allocations are carefully planned to ensure that the entire population can obtain primary health care, the UN agency said.
"All WHO's 194 Member States recognized the importance of primary health care in their adoption of the Declaration of Astana last October," said Agnés Soucat, WHO's Director for Health Systems, Governance and Financing. "Now they need to act on that declaration and prioritize spending on quality healthcare in the community," she added.
The report also examines the role of external funding. As domestic spending increases, the proportion of funding provided by external aid has dropped to less than one per cent of global health expenditure. Almost half of these external funds are devoted to three diseases – HIV/AIDS, tuberculosis (TB) and malaria.
The report also points to ways that policy makers, health professionals and citizens alike can continue to strengthen health systems.
"Health is a human right and all countries need to prioritize efficient, cost-effective primary health care as the path to achieving universal health coverage and the Sustainable Development Goals," Dr. Soucat concluded.
Responsible investment and sustainable development growing priority for private equity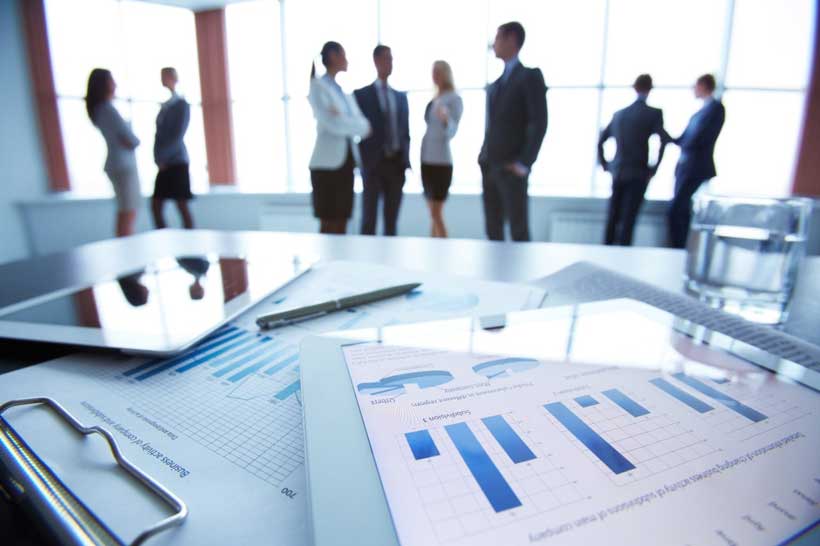 Responsible investment – involving the management of  environmental, social and governance (ESG) issues – is an increasingly significant consideration for both private equity houses (general partners – GPs) and investors (limited partners – LPs), according to a new survey released today by PwC.
The Private Equity Responsible Investment Survey 2019 draws upon the views of 162 respondents from 35 countries/territories, including 145 PE houses. This is the fourth edition of the survey, following on from previous editions in 2016, 2015 and 2013.
The 2019 survey has found that nearly 81% of respondents are reporting ESG matters to their boards at least once a year, with a third (35%) doing so more often. Almost all (91%) report having a policy in place or in development, compared to 80% in 2013. Of these, 78% are using or developing KPIs to track, measure and report on progress of their responsible investment or ESG policy.
Most strikingly, 35% of respondents reported having a team dedicated to responsible investment activity (an increase from 27% in 2016). Of those without a specific function, 66% rely on their Investment/Deal teams to manage ESG matters.
Meanwhile, two thirds (67%) of respondents have identified and prioritised SDGs that are relevant to their investments (compared to 38% in 2016) and 43% have a proactive approach to monitoring and reporting portfolio company performance against the SDGs (up from 16% in 2016).
Will Jackson-Moore, Global Private Equity, Real Assets and Sovereign Fund Leader at PwC, says, 'This is a really encouraging survey that suggests responsible investment is starting to come of age in terms of driving sustainable business practice. The private equity sector has a vital role to play in supporting sustainable development: the survey highlights that private equity houses and LPs are taking that responsibility seriously and driving genuine change. That is especially important as their role in global capital markets increases.
'It is heartening to see that responsible investment is seen as a matter for those at the heart of the investment process and needs to be supported by rigorous monitoring and reporting. LPs are playing a vital role in applying pressure to act on key areas of ESG concerns and in influencing board agendas.
'Yet while responsible investment may only be at the 'young adult' stage of development, these are signs of increasing maturity.'
Even so, the survey also acknowledges a continued distance between those considering action, and those taking proactive steps. For instance, while 89% of respondents cite cyber and data security as a concern, only 41% are taking action. Similarly, 83% are concerned by climate risk for their portfolio companies, yet only 31% have acted upon this.
Will Jackson-Moore says,'There is a risk of "impact-washing" – where it is claimed that investments have a greater SDG-aligned contribution or positive impact than can be evidenced, or using positive examples of responsible investment to divert attention from other investments where  less action has been taken.
'Yet investors and PE leaders have a role to play in continuing to influence responsible investment behaviour, through demanding more robust and granular reporting around ESG matters. For instance, PwC UK has worked with the well-respected global initiative The Impact Management Project to develop an impact assessment framework based on the SDGs, to support investors.
'We are at the stage that we can see ESG genuinely driving returns, and enhanced ESG practices can potentially enhance multiples: it may well be the next big value lever.
'It is therefore vital for PE houses and investors alike to recognise that even if responsible investment may seem challenging there are numerous solutions and frameworks that can be applied to achieve positive outcomes.'