Assessing failures of "Humanitarian Intervention": Finding a "non-traditional"approach
Within the context of traditional theory of international relations humanitarian intervention is referred as "intervention-from-above", highlighting the "tactics of intervention" by various states, international institutions, government sponsored think tanks and international aid organizations. At the global level, flow of international aid is unidirectional (traditionally flowing from North to South); although, intervention is not only limited to North, but may occur regionally in the South too. Historically, the world has witnessed tensions highlighting "certain drawbacks" in the global legal system particularly within the context of a donor country "crossing humanitarian boundaries, sovereignty, the principle of non-intervention, while purposefully meddling in the regional affairs of the host", violating every nomenclature of humanitarian assistance and instigating dilemma among probable future host economies.
Today, host countries are forced to question the objectives of donor economies. Many states begin formulating an "after-effect strategy" in case the donor intends to violate, in the light of many least economic developed economies being host, fewer states respond. From the aforementioned arguments, the questions that challenge policy makers of today are: Does humanitarian intervention bring results? Does it truly assist the host economy? If it does, which is the best effective and efficient plan of action?
Policy makers must focus their attention on the "flaws in international law highlighted in the aforementioned arguments". Furthermore, historically it has been seen that, nations ignore legal guidelines and international laws which does not benefit it while giving jurisprudence to politics than the international laws.
Today, the focus of the article will be on the three traditional pillars of humanitarian intervention, the donor's "capability" to assist the host, the donors "interests" in providing assistance to the host, and the "after-effects" on the host; in an effort to "effectively" understand and identify factors responsible for recent "negative outcomes" from humanitarian interventions while identifying alternative non-traditional approaches of humanitarian intervention shifting the focus of political thinkers and strategic experts from military theories, while giving special emphasis on the role of non-government development agencies and civil society organizations. Keeping all relevant actors in play, it is literally impossible to predict the success of "traditional grass-root focused "humanitarian intervention especially when the "much advanced top-down approach" continue to fail.
The quest to identify non-traditional theories of humanitarian intervention, also termed by strategic experts as "bottom to top approach", will be the focus of this article. It will be safe to say that, such non-traditional approaches, will depend majorly, on intervention policies of humanitarian aid agencies and public works development focussed institutions of non-governmental organizations, development focussed civil society and volunteer groups from the masses, civil rights advocacy groups and organizations advocating for a specific society.
Decoding the myths
Political and Strategic experts have, classified, two types of traditional "humanitarian intervention" theories. The first theory relies on aggressive military intervention to fulfil strategic objectives of the host and is carried under the leadership of one or more host states, or by unanimously approaching the United Nations Security Council and other regional and international institutions.
The first theory comprises of intervention tactics, which could fulfil positive humanitarian objectives of great benefit for the host, however it remains secondary to the intervention objective implemented by the host. For example, repetitive acts of crimes against humanity, horrific abuses by successive regimes could come to an end through an intervention which is designed specifically by the host government. It is important to note that, such intervention is rare, especially considering the "humanitarian" view of this form of intervention, instead their long presence could result in oppression against the masses forcing the host to use all forms of excessive force.
Some historical examples include devastation of Germany during World War II, the Liberation of Bangladesh in 1971, and the invasion of Cambodia by Vietnam in 1968. Policy makers must understand that, interventions at such level involves specific military and political goals that starts with "intervention and occupation" for an indefinite time.
In this form of humanitarian intervention, genocide, crimes against humanity and violence induced on local masses are common. Such acts are destitute to walk among the strategic and military objectives of the host. However, in regions where the host intervened without any strategic objectives, for example intervention on Kurdish regions since World War I, and military confrontation against the indigenous tribes of Amazon, excessive violence induced against human life have been categorically side-lined or purposefully ignored.
In the second theory of humanitarian intervention, human rights abuses instigate an "aggressive response", although without any strategic advantage. If the intervention does takes place, it will be implemented without a "clear sight, objective or commitment" on the host intervening state, the commitment would be largely to challenge the political structure or the authority responsible for carrying such horrific crimes. Strategic and political experts refer this scenario, which remains active in the Middle East today, "the CNN factor", an aggressive wide scale visual representation of horrors and distress particularly depicting crimes against humanity, stressing the masses of West to force their governments to response, particularly "Americanised" nations.
If the agendas established by policy makers are restricted, and the actors tasked to "bull-work" the humanitarian intervention agendas follow strict discipline and designated guidelines, simultaneously earning the trust of the masses, humanitarian intervention in this platform could bring relief to the socio-economic havoc wretched life of the masses. This initiative has been implemented for the Kurds living in northern Iraq post-Gulf War, in the early years of relief and rehabilitation initiatives in Somalia (before invasion),and deployment of UNPROFOR aid and relief units for the then civil war-stricken masses of Croatia, the then Bosnia. In the aforementioned examples, however, the strategic objectives to eliminate the factors responsible for the crisis were absent, on larger extent, the crisis devastated the lives of millions.
If the state intervening in the crisis receives armed responses that could increase volatility in the region, then the state forces intervening could deploy evasive tactics and steer away from the confrontation. The participation of Washington has been vital with relevance to its extensive experience in humanitarian intervention. During Clinton administration, the US aggressively shifted its policy of "strategic objectives dipped humanitarian intervention" and an example to this "doctrine" was largely visible during the "initial deployment of medical and food aid workers" deployed in Somalia, eliminating the "strategic discourse" while establishing an example of "stringent and self-restraining" regime. The new established theory was a perfect example of "intended humanitarian intervention" of a state, having an edge over responses taken by globally established international institution.
The change in international relations dynamics followed by acute regional, religion/ sectoral "coloured" violent conflicts has resulted into numerous debates on "humanitarian intervention as a viable tool in global politics". The debate however, failed to separate the two theories of humanitarian intervention aforementioned discussed. This has resulted in "fragmented policies which not only failed but also became a principle factor in fuelling regional conflicts, further deteriorating an already deteriorated situation" leading to discontent and apprehension towards humanitarian intervention, while fuelling rage among the local masses and apprehensive governments towards UN actions. Clearing the "thick air" is not the purpose of this article, but many progressive steps could be taken in an effort to identify alternative theories.
Establishing outcomes from intervention
To begin with, a political tool such as an "intervention", if introduced as a traditional mechanism in foreign policy, is troublesome even without the presence of "strategic action", witnessed from the example of US intervention in Vietnam, or Soviet Union intervention of Afghanistan.
Using military superiority and using it to achieve desired political objectives/agendas is increasingly becoming difficult inspite of the "rightist regimes in the West". The traditional tools of foreign policy (aggressively used by Washington during post-World War II until the end of Cold War) such as "cloak and dagger diplomacy", "gunboat diplomacy" which elevated Washington's position as a hegemon, benefitted many US intelligence agencies in holding many economies hostage without any resistance. In the light of globalisation, tradecraft tactics evolved and advanced weaponry, began playing a much larger role.
In 1983 when a single truck exploded inside the barracks of US soldiers, Washington which was already on an edge, withdrew the remaining stationed US forces and shifted the US foreign policy which was focussed on rebuilding and restructuring city of Beirut during post-1982 war. An aggressive President Bush Jrdid not undertake restructuring and rehabilitation initiatives in Iraq, which could have forced Washington to deploy forces in Iraq which could have instigated terror factions in targeting US soldiers. Bush understood the "careful policies implemented by Clinton administration "particularly the actions taken by Washington in Somalia an example of "self-limiting" the objective to strictly humanitarian intervention. His objectives were very clear, turning Iraq's fate into Bosnia was all he feared.
Since 1989, the traditional concepts of international relations have evolved. The pragmatic but traditional theories that were applicable in IR are fairly limited. This has largely been a "misconception" among traditional international relations theorists, military and political experts making their expectations uncleared:
a) Even today, traditional theorists continue to believe, that cooperation and coordination among the nations could only be effective within the UN.
b) The aforementioned notion comes from the successful restoration of Kuwaiti sovereignty after the deployment of UN forces. The resultant of the conflict created a biased approach on a half-baked truth followed by rhetorical idea that combined security initiatives would be sufficient to mobilise large troops and financial assistance to implement resolutions passed by the United Nations Security Council. The traditional theorists failed to acknowledge the presence of Washington's "hunt for oil" and Israeli's "security dilemma". They also failed to foresee the lust for Middle East economies to acquire nuclear weapons.
c) Numerous severe simultaneous humanitarian crisis erupted which resulted in dictatorial regimes and failed states. The continent of Africa witnessed subsequent collapse of imperial regimes while the Central Asia witnessed the collapse of Soviet Union and the then Yugoslavia, which paved the way for ethnic conflicts, civil war and nationalist dictatorial regimes.
d) It was by now evident that, cost-efficient intervention will not be effective and even an objective focussed intervention will not bear desired results fearing which no political leadership was willing to accept the high cost of collateral damage during uninsured even in the name of "vital national interests." Reinforced by poor political leadership in intervened states and their failure to adhere or implement any concrete domestic policy along with subsequent challenges to domestic security, decision makers "waited and watched".
e) In colonial dominated regions particularly Africa, Latin America and Caribbean and South Asia, the concept of" humanitarian intervention" represented the interest of traditional colonial forces in the region, paving a way to regain dominate the lost territories, particularly those with significant Muslim population. This "delusion" idea was further fuelled by the West's retention of oil in the Gulf but refraining from taking any action against "systematic killing, ethnic cleansing" of Muslims in Serbia. Furthermore, the use of technology in the urban setting especially in the regions of Mogadishu to hunt warlord Aidid, reinforced their idea.
Strategy or Politics?
Bringing the focus back on political leadership, Bosnia was "political fore-play" which backfired. Argued by ethics professors even today, the reluctance to interfere, even after witnessing the horrors in war, mass killings, rape, gender-based violence and genocide reminding the days of World War II gripped Europe, the world has been reminded of another holocaust. It is nothing less than a betrayal to the lives of people who took a pledge "Never Again", the pledge was disrespected by the ugly truths of international political world. When thousands of leftists were brutally murdered in Singapore, the West particularly Washington compensated the loss of lives with the fear of communist controlled Singapore. When Indonesia invaded East Timor, dismantling all trumps (sovereignty, national and territorial integrity and right to existence) of international relations, instigating a policy on mass rape, murder, extensive killing and genocide which resulted in the deaths of over half of the then population, intervention in all forms remain absent.
Perhaps evidently, inspite of genocide carried by communist regime on large scale in Cambodia, forced the West not to intervene (presence and support of China)in the Vietnam invasion of Cambodia which resulted in the end of Khmer Rouge. Policy makers must understand that, the decisions under taken by the West form a pattern: strategic objectives outweigh even the harshest and deplorable humanitarian crisis.
The aforementioned statements points towards the fact that, there is an imminent need to re-evaluate and reassess humanitarian intervention policy. Today, the masses will not accept the decision to "fight someone else's war" irrespective of deplorable circumstances. This could come as a relief for many rightist political leadership, but it practically "chokes" the nation's policy for humanitarian intervention.
A failed political leadership to blame?
It is important to note that, the political leadership reluctance highlights the "inadequate importance" given to the segment of humanitarian intervention in international diplomacy coupled with the "saga of failure" of global powers and international established institutions failures in the past. Coupled with the failure of political will and leadership, identifying "strategic interests" and formulating a strategy resulted in some of the worst humanitarian crisis in Haiti, Bosnia, Somalia, Rwanda. The larger responsible segment of this failure goes to liberal "appeasing" foreign policy coupled with strategic interests and domestic security preferences. Historically, Washington was pushed to take a leading role and pulled by its own masses particularly when the "stakes were too high" overseas. This "tendency" continues to thrive within power nations which is evident from the on-going Rohingya crisis in South Asia.
The fundamental issue with humanitarian intervention lies largely on "intervention" aspect rather than "humanitarian" support, the larger perception remains the same "internal violence being the only factor capable of changing the dynamics of the domestic policy of a state". Policy makers must note that, if the nation undertakes the responsibility of providing" clean water, food, medicine, temporary shelter for refugees and internal displaced conflict-ridden masses" limiting the action to strictly humanitarian, then nations should not consider it an "intervention" even if the host country has not acknowledged or given a formal consent. If the intervening state intents to meddle with the host state's internal issues particularly in times of internal conflict or civil war, then the intervening state will fail even if its intentions are "humanity centred".
It is imperative for policy makers to identify or formulate strategies of "humanitarian intervention" without instigating further violence, fuelling crimes against humanity, genocide, factors leading to further deterioration of the host state.
How nations states are limited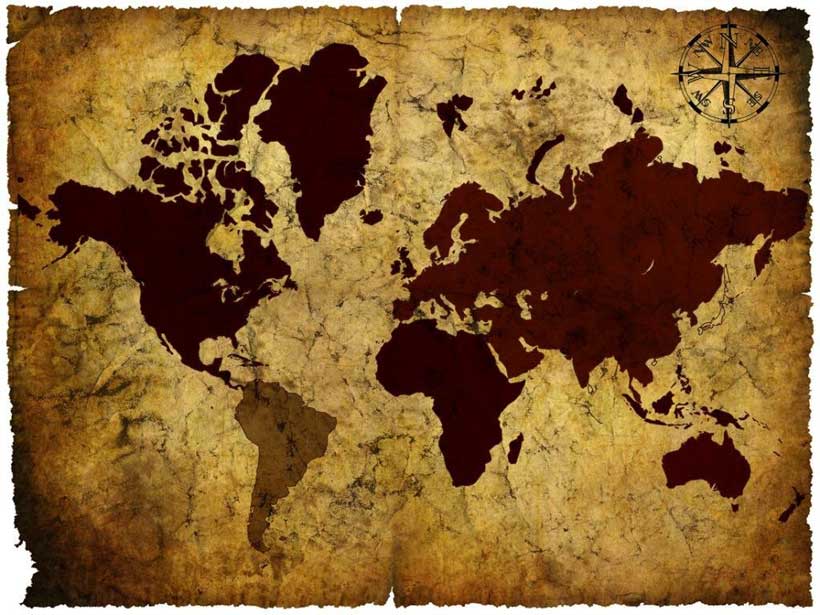 After the World War II, the establishment of the United Nations and the beginning of cooperation between the states was considered by many governments as a positive step. It was a useful step for all governments to start cooperating with European states that had been at war with each other for many years and failed in European history, and for other states to join this process and maintain positive political and diplomatic relations. However, after the recent two world wars, the desire of states to sit at the table of peace has made them forget something. These were the influences of the global government (UN) that would affect the sovereignty of states. Therefore, as liberal relations and the process of globalization develop in international relations, nation-states have begun to move away from the status of individual states to the management of global power. Today, global governance has become a reality. When national states decide on an act in international politics, they are forced to act and implement acts not only in the national interests of the state, but also in the opinion of international organizations. Today, it is not as easy as in the past to seriously change the geopolitical situation and violate international law without the opinion of international political organizations. Because today in the system of international relations there is a control and power through global governance, which will influence the sovereign decisions of states. Therefore, today I will share my views on how global governance, which is a reality today, has brought nation-states closer to decline.
Part 1
Although the emergence and functioning of international organizations dates back to the 19th century, the formation of global governance is largely thought of as the history of the United Nations and some of the political organizations that have emerged since then. As I said, the emergence of global governance is associated with the end of World War II in 1945 and the establishment of the United Nations. As we know, after the Second World War, the world began to move on different realities. With the establishment of the United Nations, a mechanism of global governance has already begun to emerge. However, due to the geopolitical consequences of World War II and the transfer of Eastern Europe to the USSR, global governance through the UN could not cover the whole world, but simply led to the emergence of international organizations with its roots and the division of the world into two poles. As we know, the signing of the North Atlantic Pact in 1949, the emergence of NATO and the formation of the Western bloc, and later the signing of the Warsaw Pact and the establishment of the Eastern bloc in the same year divided the world into two poles. On the one hand, there was the capitalist West in global governance. On the other hand, there was the communist-ruled USSR. This continued until the 1990s.
Then, in 1991, with the collapse of the USSR and the end of the Cold War, global governance began to take over the world and the world came to global power, and liberal relations began to take over the world. Even Fukuyama, when he said the end of history, in fact meant that global governance would cover the world and that the world's states would operate in the process of globalization based on a liberal tradition. All of this was a small history of how global governance came into being and when it covered the whole world. After the end of the Cold War in 1991, the Eastern European states that had already seceded from the USSR began to integrate into the West. In short, they have joined global governance. Later, some countries in the region, such as Azerbaijan, Georgia, and Ukraine, which gained independence from the USSR, entered the global system of governance, maintaining ties with the West. However, states such as Russia and Iran, in order to further protect their sovereignty, did not allow the influence of this administration to influence them and began to sever ties with the West over time.
However, the process of globalization did not move much with its positive aspects. Not only did global governance influence the decisions of states to control them, but it also had to create hierarchical control over them by creating global hegemony. The ideal option for this was the hegemonic equator. In this hegemonic equator, states are legally and formally equal, but over time they have become economically, politically and militarily unequal. Thus, after a while, this unequal situation began to form a hierarchy of power between states. States with weaker economic resources and militaries are already under constant pressure from powerful states and under the influence of powerful states.
For example, we can see an example of this in our country today. We are all equal in the South Caucasus region. Although Georgia, Iran, Russia and Azerbaijan are formally equal, there is a hierarchy in terms of global hegemony. For example, Russia comes first in this hierarchy. Because Russia is much luckier than others in military, economic and geopolitical terms. The second is Iran. Because the possibility of Iran becoming a nuclear weapon results in its military superiority over other countries in the region. The third is Azerbaijan. Because Azerbaijan's oil economy, such as oil and gas, makes it more economically viable and stronger than Armenia. Therefore, such differences created by global governance and the limits imposed on sovereign decisions by states have formed a critique of globalization over time, leading to criticism and debate by various academics. This criticism has long focused on the question of whether globalization can lead to the decline of nation-states.
Part 2
As we know, the long-term impact of the globalization process on states has led to serious criticism about whether globalization has transformed states. While some academics believe that global governance destroys and degrades nation-states, others argue that globalization serves the national interests of nations.
The first critical approach is that the process of globalization is very powerful in a globalized world. In this case, we have already moved to a system of non-sovereign states. Today, states are no longer able to make independent political decisions in the long run for their national interests and to act accordingly. This process also weakens the power of states in the world and in international relations, and transnational companies gain a dominant position.
However, in the second critical approach, academics think differently and contradict the first criticism. Academics believe that although globalization affects the independent acts of states, the superpowers of their regions are still the most important entities in global politics. Because both international organizations and economic transnational organizations, which are the concepts of the globalization process, were created by these countries themselves. Therefore, globalization does not harm these countries, but serves their national interests. They can violate international law and the rules of global governance at any time, and even the geopolitical situation can change despite global governance. (For example, the US invasion of Iraq, Russia's imperialist act against Georgia and Ukraine)
In addition, there is a third and final critical approach, which is the approach of global governance to other forms of power, interests, goals and acts of states. As globalization is now considered a world reality, states are forced to choose between two options. Either Iran, like North Korea, will remain closed and protect its national sovereignty outside of global governance, or, like other countries in the world, will join the process of globalization and cooperate with each other. Since there is an economic reality created by global governance in the world, global governance can keep states under its influence by changing the interests, goals and acts of states.
However, the decline of the state today is not only due to the process of globalization and global governance. In addition, there are institutions such as the global economy, business, large companies, non-governmental organizations and international organizations, which pose a serious threat to the sovereignty of states. Today we live in a world of more international, economic companies and organizations than national states. 49% of these companies and organizations belong to the states and 51% to the international economy. The economic power of some of these companies (Exxon Mobil, General Motors) is already greater than in many Eastern European and African countries. From this we can conclude that the second concept that leads to the decline of nation-states, along with international organizations, is the international economic companies.
Conclusion
As a result, I can say that today the globalized world and international organizations have become a system that borders states and limits their national decisions. If in the 20th century it was so easy to make a decision to start a world war, to use any type of weapon, it has become almost impossible to do so in a globalized world. But in addition, globalization and international organizations can sometimes help strengthen states. For example, today, because states play an important role in international organizations, decisions made through international organizations
sometimes depend on states. For example, the UN Security Council, the Consulate General of the European Union, is a process that depends on states in the decision-making process. The decisions of the member states are considered very serious and decisive in the decision-making process. In this case, too, we can see that international organizations do not act as a tool for the decline of nation-states, but as a concept that strengthens them. Therefore, I do not think it is right to assess globalization today as a system that leads to the decline of nation-states.
Reference
Andrew Heywood. (2013, fourth edition). Politics s.18
Robert Jackson & Georg Sorensen: Introduction to İR, s. 4
Mazarr, M. (1999). Global trends 2005: An owner's manual for the next decade. New York: St. Martin's Press.
Zygmunt BAUMAN, Küreselleşme-Toplumsal Sonuçları, Çev: Abdullah Yılmaz, Arıntı Yayınları, İstanbul, 2010, s.83
Do dominant strengths lead to heavy commitments?
In the middle of a global recession, in which almost all facets of our lives are now carried out on-line, technology firms are experiencing a massive increase in their customer base. These businesses are over-influenced by the necessities and the popularity of internet content and networks in our lives. It is through this force that our civil rights are upheld.
Transparency International has reported that the 2020 Corruption Perceptions Index (CPI) has revealed that chronic corruption threatens health care services and leads to the pandemic's democracy. OnThursday Transparency International updated its annual survey, revealing that in 2020 the situation in Pakistan had deteriorated. Countries with strong results in the index are more spending on health care and more able to have basic health security and less likely to contravene political laws and institutions or rule of law. By their view of public corruption, the 2020 version of CPI rated 180 countries and territories based on 13 expert reviews and business executive surveys. The index was illuminated this year by Denmark and New Zealand, both with 88 points. At the bottom of the table, there are 14, 12, and 12 points respectively in Syria, Somalia, and South Sudan. Pakistan was 120 last year. The country's corruption scale is 31 one point below the 32-last year at the scale of 0-100, where zero is 'Extremely Corrupt' and 100 is 'Very Clean,' suggesting a steadily deteriorating view of corruption in the public sector.
The annual CPI in 2020 shows that persistent corruption threatens healthcare services and leads to the political retreat of the COVID-19 pandemic.
What is a report on transparency exactly?
A transparency report is a frequently released document that analyzes the activities of entities that have a particular impact on the privacy or freedom of expression, information about the enforcement of internal rules such as community policies and service requirements, and provides statistics on original government and third-party user data demands, materials, and account limitations. The compliance report should include public and private third-party requests, company implementation information and recommendations for the Group, and the amount of customer information and content notifications and orders regulating or blocking content. Published every year, at least, and convenient for all users to use.
This involves ensuring, at a minimum, that records are regularly easy to access:
1) are consistent on the website of the organization
2) intuitive user interface is used
3) people with disabilities are formatted
4) glossaries or definitions of words in appropriate languages, where possible.
While the frequency of disclosure data is not standardized, we find more regularly published information more valuable. Especially as the pandemic will change our culture in the next few months, regular monitoring will provide a vital snapshot of how businesses respond.
Take TikTok's illustration. As last year's Chinese Social Media app broke into the western market, many people asked whether the Chinese government would track users. TikTok eventually published its first accountability report last January in response to rising pressure from champions of human rights. Although the study asked several concerns, it indicates the increasing value of reporting accountability to encourage trust in enterprises.
Who should post the transparency reports?
Everybody is the short answer. To date, in our Disclosure Monitoring index, we have gathered data from 70 companies worldwide. There are social media sites, gig enterprises, VPN services, telco firms, and everything between. A transparency report should be released by any firm managing consumer data. While transparency reports are only applicable for ICT firms, companies such as auto manufacturers, healthcare equipment manufacturers and even hotels manage consumer data as well as for conventional "technically" companies. Therefore, disclosure reports will need to be released. In North American companies we have had more reporting than in any other region. However, the field of openness should not be limited. In reality, South Korean and Japanese are new studies. Users around the world have the right to know what corporations are doing to preserve their performance. Home law may limit the amount that corporations may print in some countries, but this is not a reason for companies to refrain from reporting fully. Users must understand how government oversight can be limited.
From here, where are we going?
The rising need for technology solutions provides businesses with a rare opportunity to enhance their processes in transparency. We urge businesses that have published the disclosure reports over the years to follow the periodic, reliable reporting practice and to find means of providing their customers with more transparency in these unpredictable times. The time has come to demonstrate your respect for human rights to the companies new to this practice, particularly videoconferencing and Voice over Internet Protocol (VoIP) services. Especially as the pandemic will change our culture in the next few months, regular monitoring will provide a vital snapshot of how businesses respond.
Surviving in a Deregulated Strategic World
Russian-American strategic relations are entering uncharted waters with the demise of the arms control regime; rapid technological revolution; the rise of nuclear multipolarity; the asymmetry of the two countries' positions amid their growing confrontation and an increasing likelihood of military conflict among major powers; and the complete lack of trust and a glaring deficit of decency in relations between Moscow and Washington. Preventing a nuclear war between the two powers will be as hard a task as it ever was, and the environment for that immensely more complex and fluid than ever.
Deterrence as the only pillar of stability
Russia's nuclear doctrine, like the U.S. one, is based on the strategy of nuclear deterrence. Nuclear deterrence, in turn, is rooted in the concept of mutually assured destruction. To make deterrence credible, one has to have a realistic capability of absorbing the enemy's first massive nuclear attack, and still of destroying him as a functioning entity in the second strike. This is assured by launching one's missiles once a certified warning is received that the enemy has launched a massive attack. Thus, the party that fired first would assuredly die second. Knowing that, neither party would initiate an attack, and peace would be preserved. As the U.S. and Soviet presidents agreed in a 1990 joint statement, "Nuclear war cannot be won, and should not be fought".
A credible strategy of deterrence needs to deal with a range of challenges.
Ballistic missile defenses, offering a promise of intercepting a certain proportion of incoming missiles, by definition, undermine deterrence. For three decades, ballistic missile defenses (BMD) were constrained by the ABM Treaty, which Moscow considered to be a cornerstone of strategic stability. After the U.S. withdrawal from the treaty in 2002, Russia embarked on a program designed to nullify any advantages the United States would get through implementing its missile defense programs. Thus, the BMD challenge to deterrence was – and still is being – met by improving the capacity of one's missile fleet to penetrate enemy defenses and deliver their payloads to targets.
At this moment, the Russian leadership feels assured that its strategic arsenal will be capable of overwhelming any missile defenses the United States would be able to deploy for several more decades.
The enemy's decapitating strikes from close range, whether from advantageous geographical positions or outer space, carry the risk of eliminating one's national command and control centers before they can issue orders to activate a nuclear response. To meet this challenge, command and control centers are hardened to withstand any conceivable attack. Other potential counter-measures, both laden with heightened risk, include placing the adversary in a similarly vulnerable geographical position by moving one's attack assets within close range of his key centers and bases, or by adopting a first strike deterrence posture which sends the message to the adversary that, in a crisis, one would have to launch a nuclear attack first, in order not to be annihilated by the enemy. As President Vladimir Putin put it in an interview with a U.S. TV station, "We don't need as world without Russia".
Other technological challenges include the use of artificial intelligence and particularly of cyberattacks to paralyze nuclear command and control systems. The importance of cyber defenses has risen sharply in the last decades. Efforts are being made to make sure that nuclear communications remain immune from cyber penetration.
Political challenges look more serious. A massive nuclear attack which was the basis of strategic thinking in the second half of the 20th century is growing less and less likely. This undermines the stabilizing function of nuclear deterrence because the threat it once sought to prevent is moving. Indeed, Russia itself, in the hour of its military weakness and domestic political disarray in the 1990s announced that it would use nuclear weapons in response to a conventional attack if such an attack would put the existence of the Russian state in jeopardy.
Prior to that, Russia rejected the idea of limited nuclear war and did not engage in thinking too much about the ladder of nuclear escalation. Under conditions of the mid-to-late 20th century, such a war would have been likely fought in Europe, including the European portion of the Soviet Union, and would spare the United States. Moscow was never going to give Washington such an advantage and said that, once the nuclear Pandora's box was opened, limiting war would be impossible. This was certainly part of the deterrence strategy.
Now, with the specter of a nuclear holocaust receding very far, and the confrontation between the United States and Russia rising to the point when their military platforms or units can actually collide in various parts of the world; and when the United States and Russia are involved in armed conflicts on different sides and are operating in close proximity to each other, like in Syria; when frozen conflicts can unfreeze and escalate (think Donbas), preventing war between Russia and America has become perhaps the only real issue on the otherwise de fact barren U.S.-Russian agenda. It is thus vitally important to understand what Moscow and Washington are up to.
In the nuclear area, both Russians and Americans are concerned that their adversary will use nuclear weapons first at the tactical level, to seal one's conventional success and make the other side accept defeat. Underlying this is a belief (which appears to be a fateful illusion, more present among American scholars and experts) that war and achieving victory in it have again become possible, with the stakes much lower than during the Cold War, and the prospect of total annihilation itself is enough to deter the weaker party, Russia, from using its nuclear weapons on a massive scale. This is the principal danger these days.
Misperceptions – or lack of clear understanding – between the two exist not so much regarding their nuclear doctrines but with respect to their broader foreign policy strategies. Absolute lack of trust and high levels of mutual suspicion complicate strategic assessment.
Strategic stability in a multipolar nuclear environment
Strategic stability as defined in the decades of the Cold War was narrowly focused on relations between the United States and the Soviet Union. The countries with the largest nuclear arsenals and military establishments were also the two principal antagonists in the competition not so much for state primacy but for world ideological and socio-political hegemony. With the end of the Cold War, this is all over. Russia and the United States still possess the world's largest by far nuclear weapons arsenals, but their relationship is no longer the main axis of world politics. The United States continues to be a superpower, but Russia is now a power of a different caliber with no ambition to prevail in the world.
America's main challenger now is China, which has surpassed it in terms of GDP in PPP terms and is expected to surpass it in nominal USD terms soon. China is also challenging America's technological primacy and offers a model of governance that has been able to deal with the COVID-19 pandemic much more effectively than the United States. Yet, China's nuclear arsenal is small compared to American and has a very different structure. Unlike the Soviet Union in the 1970s, China has no desire to engage in arms control at this stage, believing (correctly) this to be to America's unilateral advantage. Such a situation creates a mismatch: U.S.'s strategic relations are better developed with Russia, which is no longer America's principal strategic rival, and are very thin with China, which is.
Besides the geopolitical downgrading of Russia which is not reflected in a comparable decrease in its nuclear capabilities, and the steep economic/technological rise of China, not accompanied on the same scale by the growth of its nuclear forces, there are other powers who have joined the nuclear weapons states club as independent players. The United Kingdom and France, which developed their weapons in the 1950s and 1960s, have always been U.S. allies within NATO, and their weapons were always considered by Moscow to be part of the Western bloc's combined nuclear arsenal. Cold War-era nuclear bipolarity that coincided with a similar ideological and geopolitical division (China remained largely introverted during that period) transformed into multipolarity. Strategic stability ceased being an issue for Moscow and Washington exclusively to tackle.
When India and Pakistan both acquired nuclear weapons at the turn of the 21st century, this materially changed the previous situation. Delhi and Islamabad are in no need to coordinate their policies and strategies with others. Ever since independence and partition, the two countries have maintained tense relations, leading to full-scale wars and border conflicts. Armed with nuclear weapons and delivery means and sharing a long border, they now got the ability to start the world's first nuclear war. What is also important to note here is the strategic asymmetry: while Pakistan trains its weapons on India, India sees China as its main strategic rival, and Pakistan, China's friend, as an adversary. Maintaining strategic stability between India and Pakistan through arms control on the U.S.-Soviet model was impossible due to geographical proximity and territorial issues, the general power imbalance between the two countries, and the asymmetrical strategic position of India and Pakistan.
North Korea, which developed its nuclear weapons and long-range missiles in the 21st century, presented another problem. Its arrival as a nuclear-armed state sent the message that any country whose leadership was determined to go nuclear and was prepared to withstand serious international pressure was able to achieve its goal, provided it stayed the course. The North Korean regime learned one thing about nuclear deterrence: all you need to do to deter the world's most powerful country from attacking you and toppling your regime is to make it unsure about wiping out completely your nuclear arsenal or intercepting every nuclear-tipped missile that you launch against it. Pyongyang's example essentially demonstrates that any country anywhere can effectively deter any conceivable opponent with relatively crude weapons and missiles.
During the Cold War, strategic stability used to be essentially about high-yield nuclear weapons and long-range missiles. In the 21st century, strategic non-nuclear systems have achieved a degree of precision that allows them to do the job that in the earlier era could only be assigned to nuclear systems.
With the U.S.-Soviet confrontation no longer the only major military concern, the so-called tactical weapons – both nuclear and non-nuclear – have acquired salience. These are certainly the ones that are pointed in opposite directions on the Indian Sub-Continent; they also form the bulk of the Chinese nuclear arsenal and missile fleet. Assuring stability within that class of weapons is exceedingly more difficult than with strategic weapons and intercontinental ballistic missiles. The United States and the Soviet Union never managed to control their tactical weapons – which, it was true, was less important then.
Guardrails and communications instead of treaties
Formal arms control treaties are becoming a thing of the past. Developing a new U.S.-Russian treaty to succeed New START will be extremely difficult, given the complexity of the issues involved, and the poisonous climate prevailing in the United States attitudes toward Russia. Negotiating agreements in a multipolar nuclear environment appears next to impossible. Even a trilateral U.S.-Russian-Chinese understanding – realistic in principle, given that they are currently the world's top three military and geopolitical players by far – appears very long in coming.
Given this situation, strengthening strategic stability requires strengthening deterrence in the sense of eliminating all hopes of a victory in a nuclear war.
No new technological developments should be allowed to create an illusion of achieving victory in a war between nuclear powers. There should also be no illusion of a nuclear power defeating a nuclear opponent using only conventional means of warfare.
A military collision between the United States and Russia in the 21st century can be the result of incidents between military units or platforms – such as aircraft, ships – operating in close proximity to one another; local or regional conflicts escalating and drawing in Moscow and Washington on opposite sides; misperceptions about the actions of the other side, such as surprise exercises, and the like. In all these and similar cases, preventing military conflict between Russia and America requires the flawless operation of communications channels between the military and security authorities of the two countries. Such communication, on the model of the deconfliction mechanism that has been in place in Syria since 2015, would help clarify the situation, prevent escalation and avoid misperception or misunderstanding.
However, a complete lack of trust between the U.S. and Russian governments makes mutual suspicion irreducible. In a serious crisis, communication per se will not fully satisfy either party. Messages passed along communications channels can be perceived as disinformation. Much more value will be placed on one's own intelligence assets, from the national technical means of reconnaissance and intelligence gathering to human sources. Interpretation of that information will be of crucial, even vital importance. Technical or human error and political and other considerations leading to misrepresentation can lead to disaster.
There can be various confidence-building measures. Under the START I Treaty, Moscow and Washington agreed to establish Nuclear Risk Reduction Centers. Such centers were ready to become operational in the early 2000s. However, the project fell through due to technical problems. A variation of that idea could be useful under the present circumstances of new hostility between the two countries. Yet, before this happens, a modicum of decency needs to be restored in the U.S.-Russian relations. Decency will not bring trust, but it can instill an element of mutual respect and self-respect to the relationship which is painfully lacking now. Without this, the only basis for strategic stability between Russia and the United States will remain fear of nuclear war.
Mutual fear may be as good a deterrent as any. It worked, after all, during the Cold War. The problem is that, in a relationship as highly asymmetrical as the present U.S.-Russian one, the two countries can stumble into a nuclear first use, and then a nuclear exchange, through the thick fog of mutual misperceptions borne out of U.S. arrogance, Russian resentment, reciprocal hostility, and utter disrespect.
Avoiding collision in uncharted waters
Even if New START is extended, the United States and Russia will have bought only a short reprieve. Five years – if this is the timeframe of the extension – will hardly be enough for negotiating a new treaty. So, extension or no extension, the 50-year-long era of arms control between Moscow and Washington is drawing to a close. From now on, deterrence will not only be the principal basis of strategic stability but its only basis.
True to its core philosophical assumptions, political goals, and doctrinal objectives, the United States will continue to strive for strategic superiority over Russia and China. For its part, Russia will seek to protect its nuclear deterrence capability vis-à-vis America. The nuclear arms race is already on. This is not a game of numbers of weapons but rather of their capabilities. President Putin, in his 2018 annual address to the Federal Assembly, laid out what measures had been taken by Russia in response to the 2002 U.S. withdrawal from the ABM Treaty. Further modernization efforts will continue on both sides.
Strategic decisions by either party that change force postures can lead to changes to the other party's doctrines. The U.S. withdrawal in 2019 from the INF Treaty has opened the way to the development and deployment of a new generation of INF systems in both Asia and Europe. If such U.S. systems are deployed in Japan and South Korea, this would put China's key centers of decision-making and strategic assets at high risk, as well as cover much of the Russian Far East and Siberia. Russia would certainly respond with its own deployments, modifying its force posture accordingly. If, by contrast, U.S. INF missiles are deployed to Europe (e.g., Poland) from where they can quickly reach Moscow and all targets in European Russia, this would place Russia in ultimate danger. There will certainly be changes to Russia's own force posture. However, Russia might logically have to go farther and adopt a first-strike deterrence strategy in order to pre-empt a decapitating U.S. attack against itself. Having escaped nuclear war when U.S.-Soviet antagonism was absolute, the two countries might thus put the world's existence at risk out of sheer contempt for each other.
This dangerous outcome needs to be prevented. Deconflicting and communications are vitally important, confidence building, such as the resurrection of nuclear risk reduction centers might help, but without a meaningful improvement in Russian-U.S. political relations to the level of serious dialogue on security issues between the two governments, the situation will continue to deteriorate. Right now, U.S.-Russia relations are clouded in a toxic fog, which makes avoiding kinetic collision between them much more difficult. It looks that the Biden Administration, while supporting New START extension and arms control in general, is going to take a hard line toward the Kremlin, aiming to squeeze Russia even more than its predecessor. Moscow is bracing for a new round of confrontation. Tough times are lying ahead.
From our partner RIAC