Blockchain and crypto-currencies: An insightful interview on the digital revolution
The concept of crypto-currencies is undoubtedly a revolution in the world of finance. However, there is something more than only currencies that qualifies for being revolutionary. The linchpin on which this edifice of digital currency rests is Blockchain.  An open, distributed ledger that forms a chain of links. Everyone can see it, access it. There is no need for any third party. A can make a transfer to B any time without any "other" party being involved. Yes, like the reader I had a plethora of questions. Is this some form of financial rocket-science? What are the main pillars of this world? What is its use? How can if effect the world? How can it affect us? So on and so forth. Hence, in order to understand this new concept I decided to embark on this journey to comprehend the scope of Blockchain and subsequently, these currencies. One should not expect tips on trade and currency buying recommendation from the string of interviews that I plan to conduct. However, those who want to truly understand and realize the potential of Blockchain and crypto-currencies, may find these interviews insightful.
The first interview answers many questions but raises new ones too. Mr. Francesco and Mr. Luigi both were kind enough to give their time for the interview. Below is the introduction of both of the gentlemen.
Francesco Abbate – Finance Director at Procter & Gamble, co-founder of decrypto.biz (you'll read more about this below), CEO at Swiss Crypto Advisors. With 15 years of high level Finance experience in a multinational environment, coupled with many years of study and interest first in Bitcoin and then in crypto-currencies he is not only an investor & trader but also an orator, public speaker in the world of crypto.
Luigi Matrone – Former global brand manager at Procter & Gamble, co-founder and CEO at E-Business Institute, a consulting firm that provide digital and e-business solution for companies. Investing in the crypto world since few years, also co-founder and CEO of Smarter-chains, a digital platform helping manufacturers drive margin improvement and customer centricity by leveraging new technological capabilities.
I tried to get out some tips. But I got much better than only tips.
How is the weather in Davos? Blockchain must have been a dominant part of the narrative at the recent WEF?
It is quite cold and it snowed a lot here, but the super-hot topic was undeniably blockchain, there were so many discussion panels on this, it is clearly one of the most debated area, with people interested in this from all industries. It shows that this is getting traction, although we are still at a very early stage.
Let's begin with the value. Because in the end it is the 'value' that is going to determine the usage, prevalence and future of cryptos. What is the intrinsic value of Bitcoin/crypto? They are not backed up by gold like $ dollar or guaranteed by the government?
That is a very good point. Actually since 1973 Nixon abandoned the gold coverage of $ dollar so we entered into the fiat money era. We are personally the opposite of an anarchist and I like and value order and governments, although to be fair people in Argentina or Zimbabwe might have a different idea of what trust in the government means.
When it comes to intrinsic value it all depends on circumstances and what people are willing to use to transfer value. We started with barter deals, we went through gold, fiat money, credit cards…and credit card was a big revolution decades ago as people could not see the real money. In prisons often cigarettes are used as a mean of value transfer, so it is all relative and what matters is what people are willing to attribute value to, not always this might be what is guaranteed by a government.
So ultimately value is a matter of trust. But how can we believe in Bitcoin if it is not regulated? We often read of hacks and theft. I wouldn't leave my money on the mercy of these cyber-crooks.
Very important point indeed. We get this question every day. Bitcoin in itself as a protocol and as a software is fully regulated, there are rules for everything, the code is open source and everyone can read it. You can see how new Bitcoin are created roughly every 10 minutes as rewards for mining, how transactions are signed and broadcasted, how the ledger is validated and maintained. You can't change the rules without consensus; it is a "distributed democracy system". And in itself the system is completely secure, not because we say so but because that is how it mathematically works, the block-chain itself practically immutable thanks to the amount of computational power necessary to add every block to the block-chain, it is just mathematically impossible to go back and change the content or orders of transaction, you can't lose your Bitcoin or get stolen this way. What indeed happened and will continue to happen is hacks to personal accounts which are not protected, or to exchanges which are centralized. This has nothing to do with Bitcoin itself, it is either a personal fault (you are responsible for your security, like you would not give your credit card pin to strangers), or the result of a centralized player exchanging money for Bitcoin. If you leave your Bitcoin on exchanges and their central server gets hacked, then you can lose. Again, the point here is not to leave Bitcoin on exchanges and use basic security and safety procedures to be protected, we also take care of education and consultancy about this in www.decrypto.biz. As always, the users are the weakest point of the chain, but this can be minimized with specific knowledge, tools, and good practice.
For laymen like me, how would you explain the  concept of Blockchain and thereof, Bitcoin (other currencies)? Can you explain to the readers how does Bitcoin actually works? 
Another important question.It is critical to divide Bitcoin and Blockchain and do not confuse them. In simple terms, the Blockchain is a public ledger of transaction, like we all know in accounting or in any database. The critical difference is that it is decentralized, i.e. there are no central copies and it is distributed on a number of nodes (computers) in the network, and it is mathematically protected so that its content and order can never be altered of forged. Hence this has huge applications in every business where the transmission of data is important, as everything about this can be done in a better, cheaper, faster and more secure way on a Block-chain. Imagine things like insurances, notaries, auditing just to mention a few.
Once we understand this, we better get why Bitcoin is on a Block-chain. To use a simplified metaphor, Bitcoin is an application of a technology (Block-chain). Bitcoin is actually just a digital file that lists accounts and money like a ledger, simply this ledger is in a Block-chain. Hence it is decentralized, transparent, auditable, resistant to outages, permission-less, censorship resistant, and most importantly there is no trust required. No one has to trust anyone as the mathematics behind Bitcoin makes it possible to do transactions without any central authorizations like you need for a bank wire.
So when do you see yourself becoming a multimillionaire? Long term prospects of investing in crypto-currencies?
Let's just say that we think we are only at the beginning of the journey, the adoption rate for Bitcoin is still well below 1%, so imagine what the price might be once this is broadly adopted and with a much higher number of transactions processed per second. Most importantly, we are of the view that there is a huge potential for some coins beyond Bitcoin, and we are still very much on time to enter. We think there is a lot of money to be made if you invest wisely, manage trading emotions, and study the fundamentals of what you are trading with, this is when you can have sizeablereturns, and this is what we want to study and analyze.
Personally, we are in crypto for the long term, we believe some of the projects behind the coins are here to stay and transform many industries, everything which is about transmission of data is going to be hugely affected by this, it is a revolution that will catch many by surprise and unprepared. While short term we will continue to see high volatility and market turmoil as on January 16th, this is nothing new in the financial markets and we consider it a normal phase in a general adoption journey, we have gone through 7 drops higher than 30% just in last 12 months, we never sold in panic but always carefully analyzed the set up and bought when we believed the panic was about to be over. We will not manage our funds personally in the future; will have them managed by a trusted specialized fund.
What is Decrypto? What is your plan for future?
Decrypto.biz exists to democratize access to crypto-currencies. Our goal is to educate people while giving them analysis on crypto-currencies so that we can all understand what's happening in this new economical era of decentralization and drive ecosystem adoption while making new investments and profits.
We are here because The Block-chain technology is at an early stage of development and crypto-currency adoption is still relatively limited.
As a result, the education offer currently available is either very complex or technically designed for insiders (programmers, nerds…) or shamefully rudimentary (YouTube Do-it-Yourself). Information is asymmetric and Web is flooded with myriads of news and countless data across thousands of sites, blogs and social media. Lots of people are interested in investing in crypto-currencies, but they don't know (or don't have the time to learn) what are the key steps to start. And the technical knowledge to operate safely, properly and profitably.
For this reason we offer a comprehensive educational program for people who are eager to understand the world of crypto-currency but don't necessarily need or have the time to understanding all what's behind. We developed ways to find important news before others do. We issue a crisp newsletter to recap the key news of the day. We use a private Telegram channel for the breakthrough news which may require short term actions. We share the insights gathered through technical and fundamental analysis. To make them actionable we provide a simple guide on how to start trading in 10 steps and regular market update.
Personal predictions? Do you have any? Would you like to share?
In this world you hear anyone claiming to be an expert and going into predictions of specific prices by coin. We will try to make a different prediction: that the long term bullish trend will stay intact for major coins having a real tangible user case (Ethereum, Zcash, Bitcoin, Monero, Litecoin among the top) and they will all significantly increase in value. I also think that volatility will stay very high; we will keep having very steep declines followed by super bullish rally through the full 2018. Lastly, we predict that 2018 is the year when big investors' money will significantly enter the game, both Goldman Sachs and Mike Novogratz for example admitted to be working on building crypto trading desks and hedge funds, it will be interesting.
This very thought that in case the currencies go up and people realize their profits, gives this whole scenario a shade of skepticism. Do you really think that the masses can become rich? All of them? This is what everyone is expecting, isn't it?
We think it is important to first understand what these currencies really do and are, and the most important thing is to understand that just few of them are real currencies (Bitcoin, Litecoin, Bitcoin cash), many of them are simply tokens of equity of a company. In simple words, people are buying companies at a very early stage hoping that their Block-chain based business model can disrupt a specific industry (finance, banking, insurance, gaming, gambling, auditing, etc). Once you understand this, then you can make sound business decisions based on their product, their business model, their team, their go to market plan. Hence, if you make money it is because you saw very early a profitable business model ahead, this is what we try to do as well at Decrypto, we analyze markets and companies to try and understand if they are undervalued and has potential to grow. If you only start trading in this world because you think things will increase we think you are doing something fundamentally wrong, this is where you end up buying at the top, panic selling few weeks later, or maybe you could even win short term some money, but that is like playing roulette, we don't do that.
Some people make money because of their understanding of the market and have the ability to trade it; others lose them because they are just moved by greed and emotions. With decrypto.biz we want to show people that there is a learn what's happening with this new technology,understanding why certain coins (companies) have a potential, and provide education and analysis material to interested people.
What is an ICO? Are they as lucrative as these coins? 
ICO in simple terms is a way for innovative and Block-chain based companies to raise funds for their developments. You don't have to go to banks or VC firms, you split your companies in small pieces called tokens, you assign a value to each one expressed typically in Bitcoin or Ethereum, and you ask people to contribute with Bitcoin and Ethereum if they want to buy a part of your company. We would say it is an evolved form of crowd-funding. Like everywhere in this world of cryptos we can have amazing opportunities and epic scam. In 2016 up to mid-2017 almost every ICO went well, and people just made money without great level of analysis, many of them returned more than 1000x to date (NXT, Iota, Ethereum, Stratis, and many others). Things changed, regulations are more stringent, cases of very poor business models and fraudsmultiplied, we think there are still some of them who can revolutionize specific industries but it is getting more and more complex and you should be extremely scrupulous in your analysis, this requires a high level of technical, financial, and business knowledge
What happens today is that people have a very partial view of this, and vast majority just invest in specific coins "because it is going up" or "everyone talks about it". That to us is a recipe for failure, and not the reason why we have faith in the Block-chain and crypto-currency world. What we do, and what we try to communicate on decrypto.biz is analyzing the fundamentals of the companies behind these coins, what is their business model, who is on the team, what's their business plan, their revenue forecast, when they will have their prototype in the market, etc. There are amazing companies which are just born and in next months can revolutionize the way we think about notary, real estate, gambling, ticketing, digital identity, and much more… The new Amazons are here, but you don't find them by chance, our motto at Decrypto is that "success is no accident"
Before we conclude the interview and ask for your final verdict. A piece of advice for the readers? Also, few tips (just kidding!)
There are always 3 things we tell everyone who asks us for tips on a daily basis on this market
Study, understand what you are doing. If you do not have time nor knowledge, don't do it or find an expert advisor. This is how we started decrypto.biz, getting access and knowledge is complex and we do want to educate people and democratize access to the crypto world.
Don't put more money than you are willing to lose, don't sell your house for this!
Don't start if you can't handle emotions, this will remain volatile, again either you are able to manage this or you'd better have someone doing this for you, like a hedge fund.
I hope you enjoyed reading the interview! But as I said in the starting, my curiosity has increased now. We'll try to dig deep into this technology and currencies.
Let me know in the comments if you have any questions. I will send them to both the gentlemen.
The Politico-Economic Crisis of Lebanon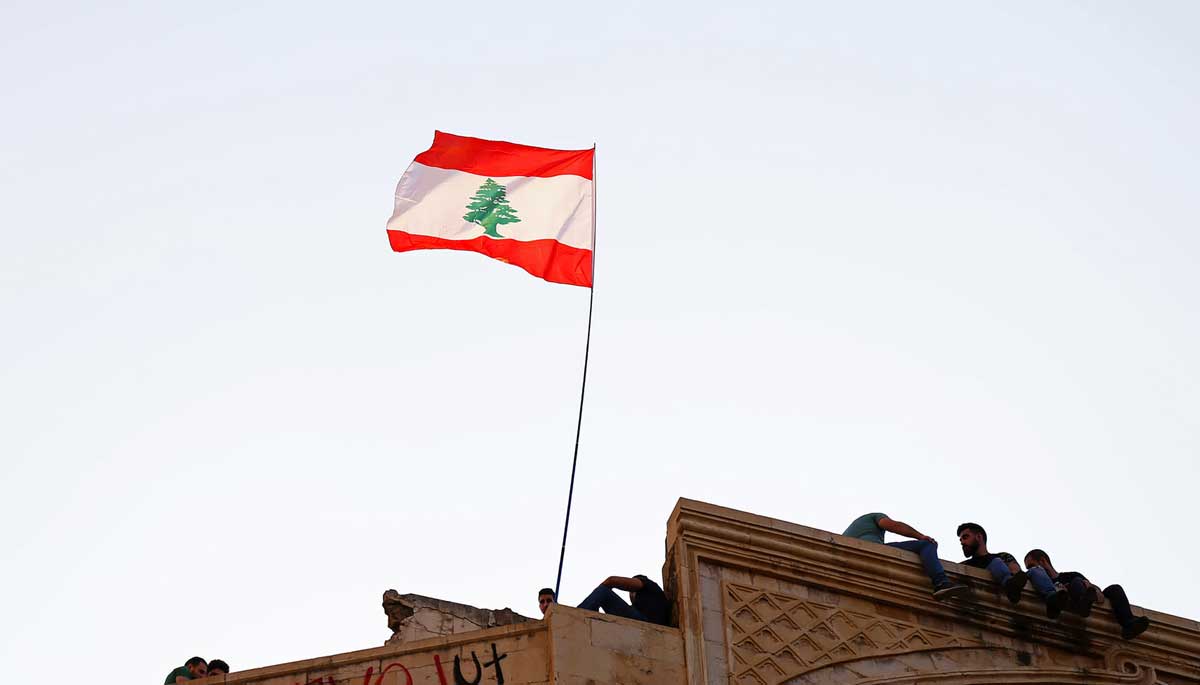 Dubbed as a failed state. The Middle Eastern country, also known as the 'Lebanese Republic', is already leading towards a humanitarian crisis. The country is witnessing the worst financial crisis since the 1975-90 civil war. The financial catastrophe has done most of the damage as the country currently stands as one of the top 10 worst economic disasters witnessed over the past 150 years. If the economists are put true to their word, it means that Lebanon rates as the most dismal economic crash since the 19th century. As the state of Lebanon undergoes a significant political shift since last year, the social and economic fissures are subsequently broadening. A fragile democracy (for namesake) and a constant disequilibrium in the parliamentary stratosphere, have led to an economic depression that is rapidly expanding as the country fails to adopt a unified political stance and adhere to corrective measures to hold the toppling economy from a collapse.
More than half of the Lebanese population has slumped below the poverty line as escalating inflation continues to reel the populace. The main cause underpinning such brutal inflation is the hyper-devaluation of the Lebanese pound. The currency was originally pegged at a fixed rate of 1500 Lebanese pounds to the US dollar. However, over the past three decades, the economic crunch has crippled the economic nucleus of Lebanon. According to World Bank estimates, the Lebanese pound has devalued by 95% and currently trades at 22000 Lebanese pounds to the US dollar in the black market – roughly 15 times above the official rate. The resultant inflation has driven the government to push the prices to unfathomable levels – even pushing necessities beyond the reach of an average citizen. The fact could be witnessed by the rapid increase in the price of bread – which was hiked by another 5% last month to value at 4000 Lebanese pounds per loaf.
The dire social crisis could be gauged by the fact that an average Lebanese family requires a spending worth five times the minimum wage mandated by the government just to afford basic food requirements. Most of the families can't suffice to consume utilities such as medicine, gas, or electricity. Astounding research revealed that even hospitals dealing with the Covid outbreak are not afforded gas and electricity which has led to a hike in petroleum consumption due to heavy usage of generators. The resulting shortage of petroleum has driven rage across the country as businesses fail to thrive while multiple wings of the airports are rendered powerless. The recent World Bank report signified that the food prices have inflated by roughly 700% over the past two years – a swell of 50% in just under a month. The regional countries have shown concern as Lebanon is heading towards a health crisis with a strengthening Delta variant in the Middle East and no room for recovery.
The main cause of such a debilitating situation is primarily the rampant corruption in the echelons of the government followed by the instability that ensued last year. Following the catastrophic blast in Beirut's port that claimed an estimated 200 lives, the government resigned in the aftermath of virulent protests across Lebanon. The political vacuum, however, further pushed the state into despair. The caretaker government, led by the former Prime Minister, Saad Hariri, failed to consolidate a government as ideological differences between the President and the Prime Minister continued to displace the essential debates of the country. The contention between President Michel Aon, a stout supporter of the Shite militant group Hezbollah, and Prime Minister Saad al-Hariri, a Sunni Centrist, caused the efforts to falter as the country continued to plunge into crisis without an elected government to handle the office.
Hariri drove the narrative that due to President's strong ties with the Hezbollah, which is arguably supported by Iran, Lebanon has suffered a shuffle of power to entrust financial support to the militant group. The narrative caused institutions like IMF and the World Bank to hesitate in injecting desperately needed social stimulus into the country despite continual warnings of an impending humanitarian crisis by France and the United States. A political vacuum coupled with the destruction caused last year along with the prudence of global financial institutions to pivot the country have ultimately resulted in the chaos that describes the landscape of Lebanon today.
However, Hariri resigned last month after failing to form a government even after nine months. The resulting political thaw helped President Aon to appoint Najib Mikati, a lucrative businessman, and former prime minister, as an interim Prime Minister entrusted to form a mandated government in Lebanon.
With a renewed Cabinet support, something that Hariri rarely enjoyed, Mikati is expected to assuage the concerns of the IMF and support economic reforms with the help of states like France. The Paris conference, scheduled on 4th August, is now the focal point as Mikati plans to convince the French diplomats regarding his schemes to pull Lebanon out of the puddle. Prime Minister Mikati recently reflected on his aspirations: "I come from the world of business and finance and I will have a say in all finance-related decisions". He further stated: "I don't have a magic wand and can't perform miracles … but I have studied the situation for a while and have international guarantees". It is clear that Mikati envisages repairing the economy which is already long overdue.
Under the French plan aiding Mikati's regime, he would need to enforce significant political reforms to gain international aid. The diplomats, however, envision a far graver reality. It is touted that the IMF would likely focus on two facets before granting any leverage to the Mikati-regime: political-social reforms and progress towards parliamentary elections. However, with grueling Covid cases springing into action, the road to recovery would probably be highly tensile.
While Mikati doesn't stem from any particular political bloc unlike his failed predecessors, he was elected primarily by the backing of Hezbollah. A question emerges: would Mikati be able to navigate through the interests of an organization subjected as a terrorist fraction by most of the Western world. An organization that arguably serves as the primary reason why Lebanon stands as one of the highly indebted countries in the world. An organization that could be the decisive factor of whether financial support flows to Lebanon or sanctions cripple the economy further similar to Iran. The question stands: would Mikati refuse the dictation of Hezbollah and what would be the consequences. The situation is highly complex and time is running out. If Mikati fails, much like his predecessors, then not only Lebanon but the proximate region would feel the tremors of a 'Social Explosion'.
Bangladesh-Myanmar Economic Ties: Addressing the Next Generation Challenges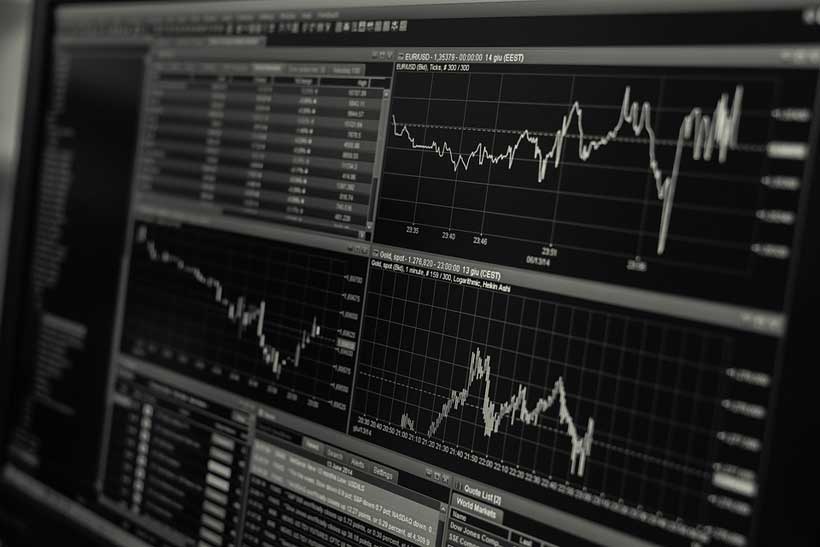 Bangladesh-Myanmar relations have developed through phases of cooperation and conflict. Conflict in this case is not meant in the sense of confrontation, but only in the sense of conflict of interests and resultant diplomatic face-offs. Myanmar is the only other neighbor that Bangladesh has on its border besides India. It is the potential gateway for an alternative land route opening towards China and South-East Asia other than the sea. Historically, these two countries have geographic and cultural linkages. These two bordering countries, located in separate geopolitical regions, have huge possibilities in developing their bilateral economic relations. At the initial phase of their statehood, both countries undertook numerous constructive initiatives to improve their relations. Nevertheless, different bilateral disputes and challenges troubled entire range of cooperation. Subsequent to these challenges, Bangladesh and Myanmar have started negotiation process on key dubious issues. The economic rationales over political tensions in Bangladesh-Myanmar relations prevail with new prospects and opportunities.
Bangladesh-Myanmar relations officially began from 13 January 1972, the date on which Myanmar, as the sixth state, recognized Bangladesh as a sovereign nation. They signed several agreements on trade and business such as general trade agreement in 1973. The two countries later initiated formal trade relations on 05 September 1995. To increase demand for Bangladeshi products in Myanmar, Bangladesh opened trade exhibitions from 1995 to 1996 in Yangon, former capital of Myanmar. However, that pleasant bilateral economic relations did not last for long, rather was soon interrupted mainly by Myanmar's long term authoritarian rule and isolationist economic policy. In the twenty-first century, Bangladesh-Myanmar relations are expected to move towards greater economic cooperation facilitated by two significant factors. First, the victory of Myanmar's pro-democratic leader, Aung San Suu Kyi, in 2011 has considerably brought new dimensions in the relations. Although this relation is now at stake since the state power has been taken over by military. Second, the peaceful settlement of Bangladesh-Myanmar maritime dispute in 2012 added new dimension in their economic relations.
Bangladesh and Myanmar don't share a substantial volume of trade and neither is in the list of largest trading partners. Bangladesh's total export and import with Myanmar is trifling compared to the total export and import and so do Myanmar's. But gradually the trades between the countries are increasing and the trend is for the last 5 to 6 year is upward especially for Bangladesh; although Bangladesh is facing a negative trend in Balance of Payment. In 2018-2019 fiscal year, Bangladesh's total export to Myanmar was $25.11 million which is more than double from that of the export in 2011-12. Bangladesh imported $90.91 million worth goods and services from Myanmar resulting in $65 Million deficit in Balance of Payment in 2018-2019 fiscal year. For the last six or seven years, Bangladesh's Balance of Payment was continuously in deficit in case of trade with Myanmar. The outbreak of COVID-19, closure of border for eight months and recent coup in Myanmar have a negative impact on the trade between the countries.
Bangladesh mainly imports livestock, vegetable products including onion, prepared foodstuffs, beverages, tobacco, plastics, raw hides and skin, leather, wood and articles of woods, footwear, textiles and artificial human hair from Myanmar. Recently, due to India's ban on cattle export, Myanmar has emerged as a new exporter of live animals to Bangladesh especially during the Eid ul-Adha with a cheaper rate than India. On the hand, Bangladesh exports frozen foods, chemicals, leather, agro-products, jute products, knitwear, fish, timber and woven garments to Myanmar.
Unresolved Rohingya crisis, Myanmar's highly unpredictable political landscape, lack of bilateral connectivity, shadow economy created from illegal activities, distrust created due to different insurgent groups, maritime boundary dispute, illegal drugs and arms smuggling in border areas, skeptic mindset of the people in both fronts and alleged cross border movement of insurgents are acting as stumbling block in bolstering economic relations between Bangladesh and Myanmar.
Bangladesh-Myanmar relations are yet to blossom in full swing. The agreement signed by Sheikh Hasina in 2011 to establish a Joint Commission for Bilateral Cooperation is definitely a proactive step for enhancing trade. People to people contact can be increased for building mutual confidence and trust. Frequent visit by business, civil society, military and civil administration delegates may be organized for better understanding and communication. Both countries may explore economic potential and address common interest for enhancing economic co-operation. In order to augment trade, both countries may ease visa restrictions, deregulate currency restrictions and establish smooth channel of financial transactions. Coastal shipping (especially cargo vessels between Chittagong and Sittwe), air and road connectivity may be developed to inflate trade and tourism. Bangladesh and Myanmar may establish "Point of Contact" to facilitate first-hand information exchange for greater openness. Initiative may be taken to sign Preferential Trade Agreement (PTA) within the ambit of which potential export items from both countries would be allowed to enter duty free. In recent year, Bangladesh was badly affected by many unilateral decisions of India such as onion crisis. Myanmar can serve as an alternative import source of crops and animals for Bangladesh to lessen dependence upon India.
Myanmar's currency is highly devaluated for a long time due to its political turmoil and sanctions by the west. Myanmar can strengthen its currency value by escalating trade volume with Bangladesh. These two countries can fortify their local economy in boarder areas by establishing border haats. Cooperation between these two countries on "Blue Economy" may be source of strategic advantages mainly by exporting marine goods and service. Last but not the least, the peaceful settlement of maritime boundary disputes between Bangladesh and Myanmar in 2012 may be capitalized to add new dimension in their bilateral economic relations. Both nations can expand trade and investment by utilizing the Memorandum of Understanding on the establishment of a Joint Business Council (JBC) between the Republic of the Union of Myanmar Federation of Chambers of Commerce and Industry (UMFCCI) and the Federation of Bangladesh Chambers of Commerce and Industry (FBCCI).
With the start of a new phase in Bangladesh-Myanmar relations, which has put the bilateral relations on an upswing, it is only natural that both sides should try to give a boost to bilateral trade. Bilateral trade is not challenge free but the issue is far easier to resolve than others. At the same time, closer economic ties could also help in resolving other bilateral disputes. For Myanmar, as it is facing currency devaluation and losing market, increased trade volume will make their economy vibrant. For Bangladesh, it is a good opportunity to use the momentum to minimize trade deficits and reduce dependency on any specific country.
The Monetary Policy of Pakistan: SBP Maintains the Policy Rate
The State Bank of Pakistan (SBP) announced its bi-monthly monetary policy yesterday, 27th July 2021. Pakistan's Central bank retained the benchmark interest rate at 7% after reviewing the national economy in midst of a fourth wave of the coronavirus surging throughout the country. The policy rate is a huge factor that relents the growth and inflationary pressures in an economy. The rate was majorly retained due to the growing consumer and business confidence as the global economy rebounds from the coronavirus. The State Bank had slashed the interest rate by 625 basis points to 7% back in the March-June 2020 in the wake of the covid pandemic wreaking havoc on the struggling industries of Pakistan. In a poll conducted earlier, about 89% of the participants expected this outcome of the session. It was a leap of confidence from the last poll conducted in May when 73% of the participants expected the State Bank to hold the discount rate at this level.
The State Bank Governor, Dr. Raza Baqir, emphasized that the Monetary Policy Committee (MPC) has resorted to holding the 7% discount rate to allow the economy to recover properly. He added that the central bank would not hike the interest rate until the demand shows noticeable growth and becomes sustainable. He echoed the sage economists by reminding them that the State Bank wants to relay a breather to Pakistan's economy before pushing the brakes. The MPC further asserted that the Real Discount Rate (adjusted for inflation) currently stands at -3% which has significantly cushioned the economy and encouraged smaller industries to grow despite the throes of the pandemic.
Dr. Raza Baqir further went on to discuss the current account deficit staged last month. He added that the 11-month streak of the current account surplus was cut short largely due to the loan payments made in June. The MPC further explained that multiple factors including an impending expiration of the federal budget, concurrent payments due to lenders, and import of vaccines, weighed heavily down on the national exchequer. He further iterated that the State Bank expects a rise in exports along with a sustained recovery in the remittance flow till the end of 2021 to once again upend the current account into surplus. Dr. Raza Baqir assured that the current level of the current account deficit (standing at 3% of the GDP) is stable. The MPC reminded that majority of the developing countries stand with a current account deficit due to growth prospects and import dependency. The claims were backed as Dr. Raza Baqir voiced his optimism regarding the GDP growth extending from 3.9% to 5% by the end of FY21-22.
Regarding currency depreciation, Dr. Baqir added that the downfall is largely associated with the strengthening greenback in the global market coupled with high volatility in the oil market which disgruntled almost every oil-importing country, including Pakistan. He further remarked, however, that as the global economy is vying stability, the situation would brighten up in the forthcoming months. Mr. Baqir emphasized that the current account deficit stands at the lowest level in the last decade while the remittances have grown by 25% relative to yesteryear. Combined with proceeds from the recently floated Eurobonds and financial assistance from international lenders including the IMF and the World Bank, both the currency and the deficit would eventually recover as the global market corrects in the following months.
Lastly, the Governor State Bank addressed the rampant inflation in the economy. He stated that despite a hyperinflation scenario that clocked 8.9% inflation last month, the discount rates are deliberately kept below. Mr. Baqir added that the inflation rate was largely within the limits of 7-9% inflation gauged by the State Bank earlier this year. However, he further added that the State Bank is making efforts to curb the unrelenting inflation. He remarked that as the peak summer demand is closing with July, the one-way pressure on the rupee would subsequently plummet and would allow relief in prices.
The MPC has retained the discount rate at 7% for the fifth consecutive time. The policy shows that despite a rebound in growth and prosperity, the threat of the delta variant still looms. Karachi, Pakistan's busiest metropolis and commercial hub, has recently witnessed a considerable surge in infections. The positivity ratio clocked 26% in Karachi as the national figure inched towards 7% positivity. The worrisome situation warrants the decision of the State Bank of Pakistan. Dr. Raza Baqir concluded the session by assuring that despite raging inflation, the State Bank would not resort to a rate hike until the economy fully returns to the pre-pandemic levels of employment and production. He further assuaged the concerns by signifying the future hike in the policy rate would be gradual in nature, contrast to the 2019 hike that shuffled the markets beyond expectation.