Blockchain and crypto-currencies: An insightful interview on the digital revolution
The concept of crypto-currencies is undoubtedly a revolution in the world of finance. However, there is something more than only currencies that qualifies for being revolutionary. The linchpin on which this edifice of digital currency rests is Blockchain.  An open, distributed ledger that forms a chain of links. Everyone can see it, access it. There is no need for any third party. A can make a transfer to B any time without any "other" party being involved. Yes, like the reader I had a plethora of questions. Is this some form of financial rocket-science? What are the main pillars of this world? What is its use? How can if effect the world? How can it affect us? So on and so forth. Hence, in order to understand this new concept I decided to embark on this journey to comprehend the scope of Blockchain and subsequently, these currencies. One should not expect tips on trade and currency buying recommendation from the string of interviews that I plan to conduct. However, those who want to truly understand and realize the potential of Blockchain and crypto-currencies, may find these interviews insightful.
The first interview answers many questions but raises new ones too. Mr. Francesco and Mr. Luigi both were kind enough to give their time for the interview. Below is the introduction of both of the gentlemen.
Francesco Abbate – Finance Director at Procter & Gamble, co-founder of decrypto.biz (you'll read more about this below), CEO at Swiss Crypto Advisors. With 15 years of high level Finance experience in a multinational environment, coupled with many years of study and interest first in Bitcoin and then in crypto-currencies he is not only an investor & trader but also an orator, public speaker in the world of crypto.
Luigi Matrone – Former global brand manager at Procter & Gamble, co-founder and CEO at E-Business Institute, a consulting firm that provide digital and e-business solution for companies. Investing in the crypto world since few years, also co-founder and CEO of Smarter-chains, a digital platform helping manufacturers drive margin improvement and customer centricity by leveraging new technological capabilities.
I tried to get out some tips. But I got much better than only tips.
How is the weather in Davos? Blockchain must have been a dominant part of the narrative at the recent WEF?
It is quite cold and it snowed a lot here, but the super-hot topic was undeniably blockchain, there were so many discussion panels on this, it is clearly one of the most debated area, with people interested in this from all industries. It shows that this is getting traction, although we are still at a very early stage.
Let's begin with the value. Because in the end it is the 'value' that is going to determine the usage, prevalence and future of cryptos. What is the intrinsic value of Bitcoin/crypto? They are not backed up by gold like $ dollar or guaranteed by the government?
That is a very good point. Actually since 1973 Nixon abandoned the gold coverage of $ dollar so we entered into the fiat money era. We are personally the opposite of an anarchist and I like and value order and governments, although to be fair people in Argentina or Zimbabwe might have a different idea of what trust in the government means.
When it comes to intrinsic value it all depends on circumstances and what people are willing to use to transfer value. We started with barter deals, we went through gold, fiat money, credit cards…and credit card was a big revolution decades ago as people could not see the real money. In prisons often cigarettes are used as a mean of value transfer, so it is all relative and what matters is what people are willing to attribute value to, not always this might be what is guaranteed by a government.
So ultimately value is a matter of trust. But how can we believe in Bitcoin if it is not regulated? We often read of hacks and theft. I wouldn't leave my money on the mercy of these cyber-crooks.
Very important point indeed. We get this question every day. Bitcoin in itself as a protocol and as a software is fully regulated, there are rules for everything, the code is open source and everyone can read it. You can see how new Bitcoin are created roughly every 10 minutes as rewards for mining, how transactions are signed and broadcasted, how the ledger is validated and maintained. You can't change the rules without consensus; it is a "distributed democracy system". And in itself the system is completely secure, not because we say so but because that is how it mathematically works, the block-chain itself practically immutable thanks to the amount of computational power necessary to add every block to the block-chain, it is just mathematically impossible to go back and change the content or orders of transaction, you can't lose your Bitcoin or get stolen this way. What indeed happened and will continue to happen is hacks to personal accounts which are not protected, or to exchanges which are centralized. This has nothing to do with Bitcoin itself, it is either a personal fault (you are responsible for your security, like you would not give your credit card pin to strangers), or the result of a centralized player exchanging money for Bitcoin. If you leave your Bitcoin on exchanges and their central server gets hacked, then you can lose. Again, the point here is not to leave Bitcoin on exchanges and use basic security and safety procedures to be protected, we also take care of education and consultancy about this in www.decrypto.biz. As always, the users are the weakest point of the chain, but this can be minimized with specific knowledge, tools, and good practice.
For laymen like me, how would you explain the  concept of Blockchain and thereof, Bitcoin (other currencies)? Can you explain to the readers how does Bitcoin actually works? 
Another important question.It is critical to divide Bitcoin and Blockchain and do not confuse them. In simple terms, the Blockchain is a public ledger of transaction, like we all know in accounting or in any database. The critical difference is that it is decentralized, i.e. there are no central copies and it is distributed on a number of nodes (computers) in the network, and it is mathematically protected so that its content and order can never be altered of forged. Hence this has huge applications in every business where the transmission of data is important, as everything about this can be done in a better, cheaper, faster and more secure way on a Block-chain. Imagine things like insurances, notaries, auditing just to mention a few.
Once we understand this, we better get why Bitcoin is on a Block-chain. To use a simplified metaphor, Bitcoin is an application of a technology (Block-chain). Bitcoin is actually just a digital file that lists accounts and money like a ledger, simply this ledger is in a Block-chain. Hence it is decentralized, transparent, auditable, resistant to outages, permission-less, censorship resistant, and most importantly there is no trust required. No one has to trust anyone as the mathematics behind Bitcoin makes it possible to do transactions without any central authorizations like you need for a bank wire.
So when do you see yourself becoming a multimillionaire? Long term prospects of investing in crypto-currencies?
Let's just say that we think we are only at the beginning of the journey, the adoption rate for Bitcoin is still well below 1%, so imagine what the price might be once this is broadly adopted and with a much higher number of transactions processed per second. Most importantly, we are of the view that there is a huge potential for some coins beyond Bitcoin, and we are still very much on time to enter. We think there is a lot of money to be made if you invest wisely, manage trading emotions, and study the fundamentals of what you are trading with, this is when you can have sizeablereturns, and this is what we want to study and analyze.
Personally, we are in crypto for the long term, we believe some of the projects behind the coins are here to stay and transform many industries, everything which is about transmission of data is going to be hugely affected by this, it is a revolution that will catch many by surprise and unprepared. While short term we will continue to see high volatility and market turmoil as on January 16th, this is nothing new in the financial markets and we consider it a normal phase in a general adoption journey, we have gone through 7 drops higher than 30% just in last 12 months, we never sold in panic but always carefully analyzed the set up and bought when we believed the panic was about to be over. We will not manage our funds personally in the future; will have them managed by a trusted specialized fund.
What is Decrypto? What is your plan for future?
Decrypto.biz exists to democratize access to crypto-currencies. Our goal is to educate people while giving them analysis on crypto-currencies so that we can all understand what's happening in this new economical era of decentralization and drive ecosystem adoption while making new investments and profits.
We are here because The Block-chain technology is at an early stage of development and crypto-currency adoption is still relatively limited.
As a result, the education offer currently available is either very complex or technically designed for insiders (programmers, nerds…) or shamefully rudimentary (YouTube Do-it-Yourself). Information is asymmetric and Web is flooded with myriads of news and countless data across thousands of sites, blogs and social media. Lots of people are interested in investing in crypto-currencies, but they don't know (or don't have the time to learn) what are the key steps to start. And the technical knowledge to operate safely, properly and profitably.
For this reason we offer a comprehensive educational program for people who are eager to understand the world of crypto-currency but don't necessarily need or have the time to understanding all what's behind. We developed ways to find important news before others do. We issue a crisp newsletter to recap the key news of the day. We use a private Telegram channel for the breakthrough news which may require short term actions. We share the insights gathered through technical and fundamental analysis. To make them actionable we provide a simple guide on how to start trading in 10 steps and regular market update.
Personal predictions? Do you have any? Would you like to share?
In this world you hear anyone claiming to be an expert and going into predictions of specific prices by coin. We will try to make a different prediction: that the long term bullish trend will stay intact for major coins having a real tangible user case (Ethereum, Zcash, Bitcoin, Monero, Litecoin among the top) and they will all significantly increase in value. I also think that volatility will stay very high; we will keep having very steep declines followed by super bullish rally through the full 2018. Lastly, we predict that 2018 is the year when big investors' money will significantly enter the game, both Goldman Sachs and Mike Novogratz for example admitted to be working on building crypto trading desks and hedge funds, it will be interesting.
This very thought that in case the currencies go up and people realize their profits, gives this whole scenario a shade of skepticism. Do you really think that the masses can become rich? All of them? This is what everyone is expecting, isn't it?
We think it is important to first understand what these currencies really do and are, and the most important thing is to understand that just few of them are real currencies (Bitcoin, Litecoin, Bitcoin cash), many of them are simply tokens of equity of a company. In simple words, people are buying companies at a very early stage hoping that their Block-chain based business model can disrupt a specific industry (finance, banking, insurance, gaming, gambling, auditing, etc). Once you understand this, then you can make sound business decisions based on their product, their business model, their team, their go to market plan. Hence, if you make money it is because you saw very early a profitable business model ahead, this is what we try to do as well at Decrypto, we analyze markets and companies to try and understand if they are undervalued and has potential to grow. If you only start trading in this world because you think things will increase we think you are doing something fundamentally wrong, this is where you end up buying at the top, panic selling few weeks later, or maybe you could even win short term some money, but that is like playing roulette, we don't do that.
Some people make money because of their understanding of the market and have the ability to trade it; others lose them because they are just moved by greed and emotions. With decrypto.biz we want to show people that there is a learn what's happening with this new technology,understanding why certain coins (companies) have a potential, and provide education and analysis material to interested people.
What is an ICO? Are they as lucrative as these coins? 
ICO in simple terms is a way for innovative and Block-chain based companies to raise funds for their developments. You don't have to go to banks or VC firms, you split your companies in small pieces called tokens, you assign a value to each one expressed typically in Bitcoin or Ethereum, and you ask people to contribute with Bitcoin and Ethereum if they want to buy a part of your company. We would say it is an evolved form of crowd-funding. Like everywhere in this world of cryptos we can have amazing opportunities and epic scam. In 2016 up to mid-2017 almost every ICO went well, and people just made money without great level of analysis, many of them returned more than 1000x to date (NXT, Iota, Ethereum, Stratis, and many others). Things changed, regulations are more stringent, cases of very poor business models and fraudsmultiplied, we think there are still some of them who can revolutionize specific industries but it is getting more and more complex and you should be extremely scrupulous in your analysis, this requires a high level of technical, financial, and business knowledge
What happens today is that people have a very partial view of this, and vast majority just invest in specific coins "because it is going up" or "everyone talks about it". That to us is a recipe for failure, and not the reason why we have faith in the Block-chain and crypto-currency world. What we do, and what we try to communicate on decrypto.biz is analyzing the fundamentals of the companies behind these coins, what is their business model, who is on the team, what's their business plan, their revenue forecast, when they will have their prototype in the market, etc. There are amazing companies which are just born and in next months can revolutionize the way we think about notary, real estate, gambling, ticketing, digital identity, and much more… The new Amazons are here, but you don't find them by chance, our motto at Decrypto is that "success is no accident"
Before we conclude the interview and ask for your final verdict. A piece of advice for the readers? Also, few tips (just kidding!)
There are always 3 things we tell everyone who asks us for tips on a daily basis on this market
Study, understand what you are doing. If you do not have time nor knowledge, don't do it or find an expert advisor. This is how we started decrypto.biz, getting access and knowledge is complex and we do want to educate people and democratize access to the crypto world.
Don't put more money than you are willing to lose, don't sell your house for this!
Don't start if you can't handle emotions, this will remain volatile, again either you are able to manage this or you'd better have someone doing this for you, like a hedge fund.
I hope you enjoyed reading the interview! But as I said in the starting, my curiosity has increased now. We'll try to dig deep into this technology and currencies.
Let me know in the comments if you have any questions. I will send them to both the gentlemen.
An Uneven Recovery: the Impact of COVID-19 on Latin America and the Caribbean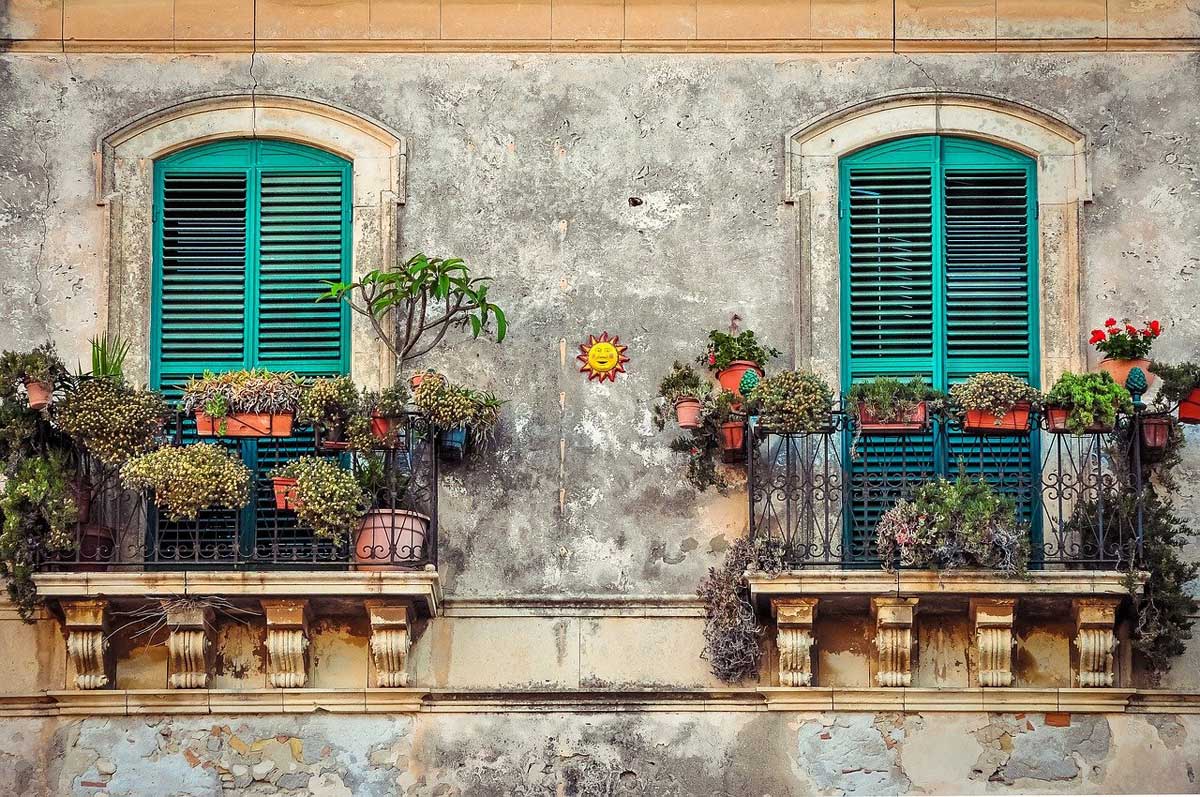 Employment rates in some Latin American and Caribbean countries have experienced a relative recovery, although in most, rates fall short of pre-pandemic levels. The quality of available jobs has also declined, as has the number of hours of paid work per week, according to data from a new survey by the World Bank and the United Nations Development Program (UNDP).
The High-frequency Phone Surveys, the second phase of which was implemented this year in 24 countries of the region, provides a snapshot of families' well-being and their perceptions regarding the crisis. The goal is to take the pulse of the region and measure the impacts of the pandemic in key areas such as the labor market, income and food security, gender equality, and household access to basic services, such as education, health (including the COVID-19 vaccine), Internet connectivity and digital finance. The survey took a representative sample of the population aged 18 and over with access to a telephone in each country.
"The COVID-19 pandemic underscored the pre-existing inequalities in the region, where the most vulnerable and poorest groups have been disproportionately affected," said Luis Felipe López-Calva, UNDP Regional Director for Latin America and the Caribbean. "This survey allows us to take the pulse of the region and propose evidence-based solutions."
"The pandemic severely impacted millions of families in the region," said Carlos Felipe Jaramillo, World Bank Vice-president for Latin America and the Caribbean. "These surveys we present today are crucial for obtaining current data on the scope of the crisis and for recommending informed measures to help improve the quality of life in our countries."
Survey results demonstrate that the crisis particularly affected women, both because of the stronger initial impact on them and their slower labor market recovery. Mothers of young children (aged 0 to 5 years) have been most affected. In fact, a year and a half after the onset of the crisis, women are twice as likely as men to be unemployed owing to the pandemic. This situation is exacerbated by an increase in women's household responsibilities, including supervision of children in remote education, and a higher incidence of mental health problems.
For the region as a whole, the employment rate stood at around 62 percent, almost 11 percentage points below the pre-pandemic level. Employment rates surpassed pre-crisis levels only in Guatemala, Nicaragua and El Salvador.
Moreover, formal employment fell 5.3 percent in the region while self-employment grew 5.7 percent, and the proportion of workers employed in small businesses (maximum of four workers) increased by 8 percent. These figures point to a deterioration in the quality of available employment. Even among the employed population, regional survey results identified a decrease in weekly hours of paid work, from 43 to 37, confirming this negative trend.
The survey data found that 28 percent of people employed before the pandemic lost their jobs, and more than half (17 percent) of those with a job before the pandemic have left the labor force. These impacts disproportionately affected women with young children: 40 percent of female workers over 18 with children aged 0 to 5 years lost their pre-pandemic job, compared to 39 percent of women in general and 18 percent of men.
The pandemic had a greater impact on less educated workers (both men and women). Thirty-five percent of those with a primary education or less lost their job during the pandemic, as did 28 percent of employees with a secondary education. Approximately 19 percent of individuals with a tertiary education became unemployed.
Survey data revealed that as a consequence of labor market setbacks, just over half of the households in the region have not yet managed to recover their pre-pandemic income levels. This situation occurred despite government efforts to help families through direct transfer programs and other benefits. Approximately 38 percent of survey respondents had received emergency cash transfers.
The survey demonstrated that food insecurity still affects 23.9 percent of households in Latin America and the Caribbean. This figure is almost double that reported by households prior to the pandemic — 12.8 percent. However, most countries have improved in this area with respect to the levels observed in June 2020.
Results also demonstrated that more than a year after the onset of the crisis, 86 percent of school-age children and youth receive some type of education (face-to-face or remote). However, figures vary widely across countries: in Guyana and Guatemala, it is 64 percent while in Peru and Chile, it reaches 95 and 97 percent, respectively. Additionally, education coverage falls below pre-pandemic levels in the countries surveyed. Just under a quarter of students in the region attended face-to-face classes.
Access to health services improved significantly. However, the percentage of unvaccinated people remains high in some countries. Eight percent of the regional population has not been vaccinated or is not willing to receive a vaccine. This percentage is especially high in the Caribbean: 60 percent in Haiti, 49 percent in Jamaica and 43 percent in Saint Lucia and Dominica.
Finally, according to the survey results, the use of mobile banking and online transactions (e-commerce) rose sharply during the pandemic. The use of digital payments also increased — currently, 26 percent of survey respondents said they used mobile wallets. The highest increases were among the rural population, the population over age 55 and those with low levels of education (primary or less).
Gender-based violence in Bangladesh: Economic Implications
Violence against women is one of the most heinous crimes perpetrated in today's world. However, despite the gravity of the violence perpetrated against women, it is still the pervading reality in the world. Bangladesh is also afflicted with this malaise of violence against women which is manifested in the deluge of news across the media about the violence against women in various form .While Bangladesh has made commendable strides in the economic front, the perennial subjugation of the women who account for virtually half of its population remains a hurdle. Against this backdrop, this article investigates the economic toll incurred to the economy owing to the entrenched culture of systemic violence in our country.
Women constitute nearly half of the population of Bangladesh. As such, their innate potentials have considerable bearing on the socio-economic progress of the country. Admittedly, advancement of a country in socio-cultural indicators presupposes the simultaneous improvement of women from the subjugated position culturally attributed to them. It is impossible to envisage a prosperous thriving economy without the contribution and participation of the women equally. Therefore, the lack of women's participation commensurate with their capabilities hinders the development of the country.
One of the obstacles women confront in their journey of transforming into human capital is perhaps the retrograde views that society harbor about the traditional gender role of the women which fetter their contribution to the economy and society by bestowing them only the circumscribed role of looking after the domestic affairs and rearing and educating child. The pastoral as well as urban culture perpetuate these traditional gender roles and deny women a free rein over their fate. Whenever women disavow the preordained and predictable roles provided by the society, they have to face mounting pressure from society so as to conform to the prevailing norms .Failing to conform to the regressive gender role will spell grave consequences for the women .When the society fails to cower the woman with the threats that are at its disposal ,it resort to the egregious path of violence. While violence against women is one of the most reprehensible crime one can ever commit, it however is normalized through a power dynamics that reinforces the overbearing male role and relegate women to the subjugation. Therefore, the culture of violence against women isn't anomalous rather is embedded in the prevailing patriarchal power dynamics which deem chastising women for their rebellious attitude is solicited and invoke often contrived and distorted religious edicts in order to legitimize their deplorable crime. Moreover, the culture of violence against women which has been aptly termed as a epidemic by the United Nations is rooted in the prevailing socio-economic structure of the country that systematically condone the browbeating of women into submission to patriarchal norms and wield violent measures when the woman stubbornly gainsay their patriarchal hegemony.
While the social, cultural and health toll of the violence perpetrated against women is undoubtedly strenuous, the economic losses incurred by the violence and the opportunities nipped in the bud owing to violence against women also need to be taken into account in order to the adequately discern the deleterious ramifications of the violence against women .However, despite profound economic toll that are inflicted due to the violence against women, it is still unaddressed in the economic literature worldwide and discussion and cognizance about this momentous issue and its economic implications still scant.
As has been mentioned earlier, women constitute the lynchpin of the economy of Bangladesh which has been adequately manifested in the participation of women in Bangladesh's much-heralded RMG sector and other productive sectors. However, this success of the economy overshadows the plight and perils this working class women confront in their bid to become economically productive. The violence against women is systemically entrenched in the country and women's engagement in the economic activities are frowned upon by the society and culture .Therefore ,the this patriarchal fetter women behind the door of their houses and worst women are inflicted physical and mental violence in event of questioning the dictates of the elders and the male custodians. Therefore , the fundamental impact of violence against women on the economy of the country related to the untapped opportunities due to the constrains imposed by the patriarchal society on women under the pretext of social, religious and cultural norm. This threat alone or normalization of the gender role of the women as a care-giver hinder women in taking part in the economy on a par with their male counterparts .
Beside the lost opportunities that can be tapped, the violence against women has numerous other implications on the economy. Firstly, the violence against women inevitably results in the physical damage and mental trauma of the victim which has enduring toll on her. Therefore ,violence against women translate to toll on the health of the victim and therefore the cost incurred on the victim due to medical fees as a result of the violence is also included in the economic cost of violence against women. Secondly, the violence against women also leads to diminished productivity of the victim due to the health hazards. Therefore, violence against women has implicit economic cost on the economy as a result of the lost productivity.
Thirdly,the cycle of the violence against women negatively sensitize women in not challenging the sacrosanct patriarchal norms and therefore women fit themselves with the prevailing adverse society and they themselves reproduce and reinforce these norms .Therefore, a vicious cycle set in which prevents women to actualize their potential and stymie them in their path of realizing their goal .This result a sense of apathy in women with regards to education and other means of social mobility and they deliberately avoid the economically productive activities that are deemed taboo by the prevailing social norms and cultural ethos.
Moreover, violence against women is an egregious form of crime perpetrated by a patriarchal agent while the society has entrenched roles, norms and ethos that condone and encourage such outrageous violence .Moreover, a vicious cycle is at play in the gender based violence. The economic repercussions of the violence committed against women is considerable. Violence against women hinder the development of the women commensurate with their inherent potential which nip the dreams of women in the bud. Besides, gender based violence also deter women in challenging the prevailing patriarchal norms and undertaking productive economic activities that are frowned by the patriarchal society and are deemed taboo. Moreover, a widespread sensitization in societal level as well as a drastic overhaul of the patriarchal structure is necessary in order to avert the adverse socio-economic consequences of gender-based violence and extirpate the heinous root of this deplorable crime.
Omicron Variant: Implications on Global Economy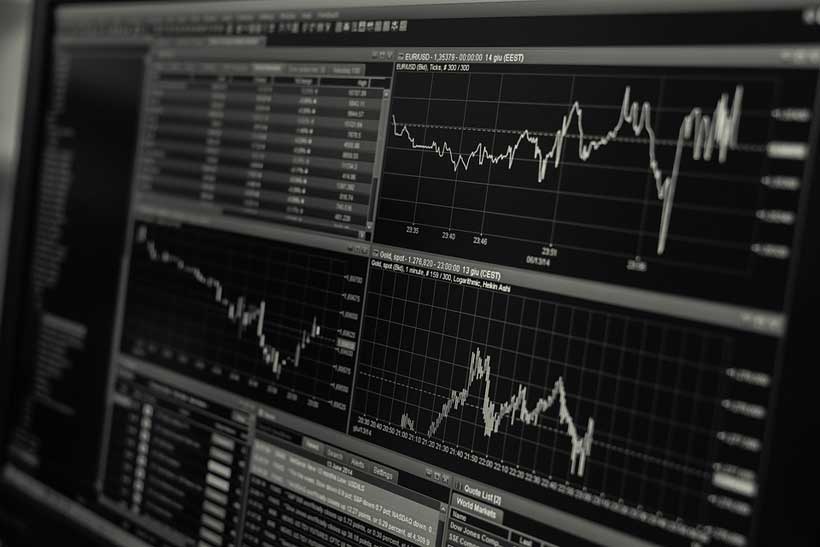 The prolonged battering of the Covid-19 has been considerably hitting the world economy. While vaccination and a receding in the cases of the cases in virus transmission has provided brief respite to the countries that are grappling with the recurring surge of the virus, the resurfacing of another virulent mutation termed as Omicron sounds ominous for the future of the world economy .Against this backdrop, this article projects the plausible economic ramifications of the new strand of the virus on the global economy.
The economic downward trajectory occasioned by the Covid-19 has been unprecedented in recent global history. While the economic depression of 2007-08 proved disastrous for the world economy, the toll emanating from Covid-19 pandemic and consequent economic stagnation has surpassed all the previous economic plunge .In fact, some analysts have gone to the extent of comparing the Covid-19 induced economic depression with the great depression of the 1920s.However, whether the far reaching repercussions of the Covid-19 on the global economy will be as momentous is still remains to be seen. Nevertheless, the profound economic jolt triggered by the Covid-19 pandemic is poised to reverberate across the world through shaping socio-economic and political events
The scar inflicted by a protracted economic recession owing to Covid-19 is apparent in the arduous path of economic rejuvenation in the western countries and eastern countries alike. Virtually every country is grappling with the toll that Covid-19 has incurred in the economy. The western countries are finding it difficult to retrieve the losses that Covid-19 has precipitated. Although the swift vaccination of the western countries at the expense of the developing countries has provided a fleeting lull in their battle against Covid-19,it seem however the virus has resurfaced with increasing virulence in order to offset whatever gain these embattled countries managed to garner in their fight against Covid-19.
The skyrocketing and unprecedented inflation of the western countries coupled with a plummeted consumer confidence has meant a prolonged period of stagnation of their economies. However, in the wake of vaccination induced temporary respite in the viral cases, the economies rebounded strongly from the pits of economic recession. However, these hard-earned gains will be reversed in the event of the advent of any new strand of the virus. Already, the delta variant which originated in India had triggered a spate of Covid-19 flare-ups in the United States and United Kingdom. Against this backdrop, the Omicron variant is set to aggravate the economic woes of the western countries and in turn the world.
While the western countries are reeling from economic stagnation, the developing and underdeveloped countries are confronting many abysmal realities due to their prevailing economic backwardness. Their economic plight has been lingering in want of adequate vaccination due to the apathetic stance of the western countries and global governance institutions .Therefore, while the western countries has rebounded from the Covid-19 induces economic predicaments, the difficulties confronted by the developing countries has continued unabated. While the influence of advanced countries and their less advanced counterparts in world-economy is inextricably tied, the callous attitude of the developed countries to the vaccination of countries in Asia and South Asia turn out to be sheer lack of economic prudence.
While western countries are considered as the economic hub of the world, it is however the developing countries on which the vital supply chains of the world economy hinges on. Therefore, the tardy pace of vaccination in these countries is prejudicial to the global economic stability. The economic ramification of the slow pace of vaccination is twofold for the world economy. Firstly, the slow vaccination hinders the revival of the economic activities in the developing countries thereby obstructing the supply chain of the commodities .This supply chain crisis has ripple effect in the western economies. The recent predicament of inflation and attending macroeconomic woes in countries like the United States and United Kingdom is manifestation of the supply chain crisis plaguing the world economy. Due to the paucity of commodities and raw materials, the prices of necessary goods has escalated in the western countries which has plummeted consumer confidence and triggered a vicious cycle of stagflation in the economy that is reminiscent of the 1970s when a similar crisis in oil supply has precipitated economic downturn in the western economies.
Secondly, the slow rate of vaccination also run the risk of allowing the virus to mutating to newer and much virulent variants and due to the unfettered communication as a result of globalization the emergence of any new variant doesn't remain in the confines of any border rather proliferate like wildfire and precipitate global crisis. Therefore, the lack of vaccination or slack pace therefore has global repercussions. Therefore, it is judicious of the developed countries to concentrate efforts in contributing to the vaccination of the less developed countries which will yield good results for their economy.
The ubiquitous mechanism in battling Covid-19 remains one of containment that entails halting economic and other activities and insulating the countries from other countries through imposing border controls, curbs on air communication and other stringent measures echoing protectionist attitude. However, these measures are antithetical to the spirit of the globalization and global trade. While lockdowns and other protectionist measures yield temporary improvement in the Covid cases, it is not viable in the longer term. Besides, lockdowns have deleterious ramifications on the economy and further aggravate economic rebounding of the developed countries and developing countries alike. Therefore, efforts should be aimed at preventing the Covid cases rather than grappling with the Covid with a knee-jerk policy of improvisation. .
Moreover,Covid-19 has already occasioned far-reaching economic fallout in the world economy. Indications abound regarding the fact that the world economy is verging on profound and prolonged recession. Against the backdrop of ominous predictions and slackening growth and painful inflation of the world economy, the prospects of the world economy due the advent of a new variant remain mired in obscurity. It can be concluded that the economic repercussions of yet another novel variant will be momentous and will offset hard-earned growth of the countries .Unlike previous precedent of haphazard policy and knee-jerk policy solutions, this time around the countries need to undertake challenge much prudently and should concentrate all of their efforts aiming at universal vaccination of all countries so as to prevent the resurfacing of similar virulent viral strands.