Asia's dark underbelly: Conflicts threaten long-term stability and development
A host of conflicts, stretching across the Asian landmass from the Middle East to Southeast Asia and northwest China, are likely to spark violence, complicate economic development, and dash hopes for sustainable stability.
The conflicts and tensions range from ethnic strife in Kurdish areas of Syria and Iran, mortally wounded Israeli-Palestinian peace efforts, embattled Baloch nationalism in Pakistan, disposed Rohingya in Southeast Asia, and widespread discontent in Iran, to iron-grip repression in Egypt, Saudi Arabia, and Xinjiang. Individually and collectively, they promise to create black swans and festering wounds that threaten economic growth and social development.
Stripped to their bare essence, the conflicts and tensions have one thing in common: a quest for either cultural, ethnic or national, or political rights or a combination of those, that governments not only refuse to recognize but are willing to suppress with brutal force.
Repression and military action are designed to suppress political, ethnic and/or national, and economic and social grievances in the false belief that a combination of long-term suppression and economic development will weaken ethnic and/or national and political aspirations as well as undermine dissent.
That is true in case of the Rohingya and Uyghurs as well as for brutal repression in Egypt, Saudi Arabia, Iran, and northwest China, and military actions such as the Turkish intervention in Syria's Afrin.
Problems in the Middle East and South Asia are aggravated by a debilitating struggle for regional hegemony between Saudi Arabia and Iran that threaten to destabilize the Islamic republic and Pakistan, have already produced a devastating war and a humanitarian catastrophe in Yemen, and are dragging the Horn of Africa into its orbit.
If history teaches anything, it is that only a minority of autocrats have achieved economic and social development. General Augusto Pinochet ensured that Chile is the only South American member of the Organization of Economic Cooperation and Development (OECD), albeit at a high human cost, while Asia gave birth to tigers like South Korea and Taiwan.
Moreover, Asia's multiple conflicts and tensions do not distract from the fact that by and large, the continent is flourishing economically.
History, however, also teaches that ethnic and/or national aspirations explode with vehemence the moment opportunity arises. Seventy years of communist rule in the Soviet Union failed to smother nationalist sentiment in parts of the empire like Chechnya and the Caucasus or erase nationalist differences between Armenia and Azerbaijan.
Forty-seven years of communism did not prevent nationalist sentiment from breaking Yugoslavia apart in a series of bloody wars in the 1990s in the wake of the demise of the Iron Curtain.
Carved out of the ruins of the Ottoman empire, modern Turkey has failed to erase demands for Kurdish cultural, if not ethnic or national aspirations, through economic development and political integration based on the principle of Mustafa Kemal Ataturk, the visionary who founded the republic, that "happy is he who is a Turk."
Similarly, Palestinian nationalism is alive and kicking 51 years into Israeli occupation of lands conquered during the 1967 Middle East war.
The aftermath of the 2011 Arab popular revolts, involving a concerted counterrevolution co-engineered by the United Arab Emirates and Saudi Arabia, has laid bare the essence of current conflicts and disputes: a determination of regimes to impose policies on minorities or states at whatever cost.
The UAE-Saudi-led diplomatic and economic boycott of Qatar is a case in point as are Asia's multiple ethnic conflicts. They erupt in a world in which post-colonial borders are being called into question in countries like Syria, Iraq, Libya, Myanmar and Pakistan.
The Rohingya, amid the dizzying array of ethnic and national conflicts stretching from the Middle East or West Asia to China in the East, exemplify the problem in, perhaps, its purest form. Potentially, the Rohingya could become Southeast Asia's Palestine.
What makes the Rohingya unique is the fact that their aspiration, unlike Palestinians, Kurds, Baloch or Uyghurs, does not involve attachment to a specific piece of land despite a centuries-old history in the Myanmar state of Rakhine. That is also what potentially enables creative thinking about a solution that could open the door to innovative thinking about a multitude of other conflicts.
To many Rohingya, lingering in abysmal conditions in Bangladesh's Cox Bazaar, after some 650,000 fled repression and terror in Myanmar, securing a sense of belonging on whatever territory that guarantees them protection from persecution as well as economic and social development, is more important than returning to an uncertain existence in Rakhine state. "All I want, is a place to which I can belong," one refugee said.
Few Rohingya, analysts and officials believe that an agreement that in theory allows Rohingya in Bangladesh to return to Rakhine state will solve the problem. Even if the Rohingya were allowed to return in significant numbers, something that many doubt, nothing in Myanmar government policies and statements suggests that they would be anything more than a barely tolerated, despised ethnic group in a country that does not welcome them.
The makings of a Palestine-like conflict that would embroil not only Myanmar but also Bangladesh and that could spread its tentacles further abroad are evident. In a rare interview with Al Jazeera, Mohammed, a spokesman for the Arakan Rohingya Salvation Army (ARSA) using a false name, predicted that suicide bombings constitute the next phase of their effort to secure a safe and stable existence.
The Falah-i-Insaniat Foundation, a charity associated with Lashkar-e-Taiba, one of South Asia's deadliest groups, claimed in December that it had established operations in Rakhine state where it had distributed blankets and cash.
"We attacked them (the Myanmar military) because they refuse to give us our basic rights as citizens. Again and again, [the] Myanmar government lies to the world. They say they treat us well and give us rights, but they don't. We are unable to travel from one place to another. We are not allowed to run a business. We are not allowed to go to university. The police and military use various way to suppress us. They beat, torture and humiliate us. That is why we decided to stand up," Mohammed said.
Preventing the Rohingya issue from spiralling out of control and becoming a problem that can no longer be contained to a specific territory, much like the multitude of similar conflicts, disputes, and repression-based regime survival strategies across Asia, requires out-of-the box thinking. Short-term repression and efforts to impose one party's will at best buys time and sets the scene for avoidable explosions.
With out-of-the-box thinking a rare commodity, nationalism and protectionism on the rise, and regimes, emboldened by an international community unwilling to stand up for basic rights, able to go to extremes like the use of chemical weapons against rebels in the Syrian province of Idlib, long-term prospects for stable and secure development in Asia are dimmed and potentially threatened by predictable black swans.
Will Mahathir Reset China-Malaysia Trade Relations?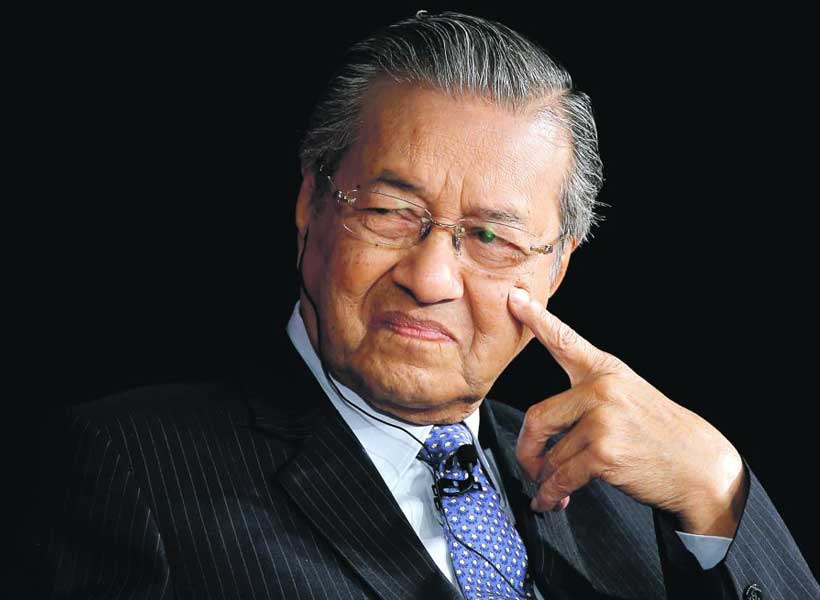 A shock electoral upset has just returned 92-year-old Dr Mahathir Mohamad to the prime ministerial chair in Malaysia. The run-up to this climax was muddled by a miasma of fake news, lurid allegations and outright conspiracy theories from eitherside of the political divide. China-baiting was inevitably drawn into this tawdry mix despite mainland investments being a stabilizing main stay of the local economy.
According to an Economic Intelligence Unit report last year, Malaysia was the fourth-largest recipient of mainland Chinese direct investments – right behind Singapore, United States and the autonomous Chinese province of Hong Kong. Although the sum total of Chinese investments in Malaysia has not been adequately tallied,the US$100 billion Forest City project provides a snapshot of the staggering amounts being invested into the local economy.
While former Prime Minister Najib Razak hailed these investments as an imprimatur ofhis government's investor-friendly policies, the opposition camp (and new government) accused him of "selling out to China". In reality, one doubts whether foreign consortiums canmatch the scale, cost-effectiveness and speed of execution of many Chinese-led projects in Malaysia.
Business Compradors
Dr Mahathir has particularly taken issue with the inadequate number of local jobs created by Chinese investments in Malaysia. It is an argument not without merit.Overseas Chinese infrastructure projects are known for their heavy reliance on mainland labour, machines and supplies – of the lock, stock and barrel variety – tokeep costs, graft and middlemen interference to the lowest possible scale.
Curiously, the backbone of Dr Mahathir's electoral tsunami came from the ethnic Malaysian Chinese community who openly hailedthe global ascent of China. That was until theydiscovered thatmainland business models accommodated as few middlemen as possible.It was Alibaba on a massive scale, missing 40 thieves and in perennial need of 40innovators.
Many Malaysian consumerssave thousands of ringgit each year by purchasing a variety of consumer products directly from China instead of forking out a hefty mark-upat local stores.Unsurprisingly, there are now growing calls to tax online purchases from China. This is not going to help budget-strapped Malaysians who voted in the new administration on the back of complaints over rising living costs. Malaysia's shadow economy has been estimated by various studies to range between 30 percent and 47 percent of its GDPup till 2010.
The anti-China narrative therefore may be couched in terms of multifaceted grievances like jobs and the South China Sea but it primarily boils downtoincentives for middlemen who contribute little or nothing in terms of value-additions to projects, productsor services offered by mainland companies. These modern-day compradors have an ally in another area bereft of value – added or otherwise.
Media Compradors
The biggest impediment to the Malaysian economy is not China, its business modus operandi or the lack of local talent. It is the Malaysian media which has abjectly failed to relay grassroots ideas and innovations to national policy-makers for decades.
The author himself vividly remembers the lament of Dr Mahathir's former national science advisor on the dearth of science journalists in Malaysia. This translates to recurring losses in taxpayer money.There is an oft-told account of how a fact-findingdelegation to the United States, seeking particular expertise in renewable energy technology,were told that the expert they were looking for was a Malaysian academic back in Kuala Lumpur!
Researchers needing critical economic or scientific data on Malaysia are likely to get them from foreign sources as even google cannot cope with the bottomless insipidity and juvenile meanderingsof the local media. Publicity-seeking experts with dodgy backgrounds are routinely sought for their banal insights and quotes in return for guaranteed filler spaces in a lack lustre media.Malaysia is gradually losing its economic and intellectual competitiveness due to the entrenched practise of mediocrity promoting mediocrity – egged on by Western interests.This forms the main backdrop to the current anti-China narrative.
Local media stalwarts privately blame politicians, in particular Dr Mahathir himself (during his previous 22-year reign) for the lack of media vigour and freedom in Malaysia. While media restrictions undeniably exist, one wonders how proposed articles on topics such as Open Governance could be seen assubversive.
It is high time to drain the swamp in Malaysia. Dr Mahathir has already indicated that the bloated 1.6 million-strong civil service in Malaysia would be pruned to promote economic and government transparency. For decades, successive governments had rewarded personal loyalty with plush posts and contracts. Malaysians now have another chance to demand efficient, meritocratic and transparent governance. Not mass-mediated bogeymen, viral passions and pies-in-the-skies.
The billion-dollar question now is whether the new administration will be able tousher in a transparent and vibrant media – one that can explore greater synergies within and abroad.Otherwise, Malaysia's relations with its neighbours and trading partners are bound to deteriorate, along with its economy.
An abridged version of this article was published by CCTV's Panview on May 14, 2018
Changing dynamics of China-India and China-Japan ties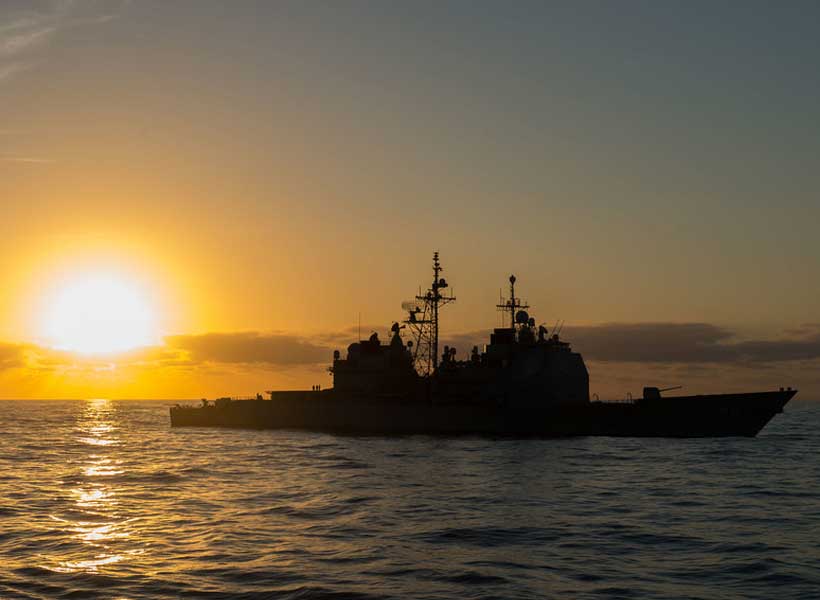 Over the past year, there has been a growing interest with regard to the vision of a Free and Fair 'Indo-Pacific'. While this term has been used in recent years by policy makers from the US and Australia and has been pushed forward by a number of strategic analysts, a number of developments since last year have resulted in this narrative gaining some sort of traction.
US President Donald Trump during his visit to South East Asia and East Asia in November 2017, used this term on more than one occasion, much to the discomfort of China (which prefers 'Asia-Pacific). On the eve of his visit to India last year, Former Secretary of State, Richard Tillerson while speaking at the Centre for Strategic and International Studies (CSIS, Washington DC) spoke about a larger role for India in the Indo-Pacific, and the need for India and US to work jointly. Said Tillerson:
     'The world's center of gravity is shifting to the heart of the Indo-Pacific. The U.S. and India, with our shared goals of peace, security, freedom of navigation, and a free and open architecture, must serve as the Eastern and Western beacons of the Indo-Pacific, as the port and starboard lights between which the region can reach its greatest and best potential'.
In November 2017, the Quad grouping (Australia, US, India and Japan) met on the sidelines of the ASEAN Summit pitching not just for a rules based order, but also in favour of enhancing connectivity. Commenting on the meeting, US Department of State had said that the discussions were important and members of the Quad were:
'committed to deepening cooperation, which rests on a foundation of shared democratic values and principles."
Earlier too the four countries had coalesced together, but as a consequence of Chinese pressure, the grouping could not last.
There have also been discussions of coming up with connectivity projects. While this was discussed during Australian PM, Malcolm Turnbull's meeting with Donald Trump in February 2018. In April 2018, representatives of Japan, US and India met in New Delhi and committed themselves
Indo-Pacific and China factor 
While members of the Quad continuously denied, that the Indo-pacific was specifically targeted at China, it would be naïve to believe, that this assertion. In fact, during a visit to Australia, French President Macron who is trying to position himself as one of the frontline protagonists of liberalism in the Western world, spoke about the need for India,  Australia and France to work together in order to ensure a rules based order.  Commenting on the need for India, France and Australia to jointly work for a rules based order, and checking hegemony (alluding to China), the French President, Emmanuel Macron, stated:
   'What's important is to preserve rules-based development in the region… and to preserve necessary balances in the region….It's important with this new context not to have any hegemony,"
Changing dynamics of China-India and China-Japan ties
While it is good to talk about a rules based order, and Free-Fair Indo-Pacific, it is important for members to do a rational appraisal, of ensuring that the Indo-Pacific narrative remains relevant . especially in the context of two important events. First, the reset taking place between India-China, and second the thaw between Japan-China.
This has already resulted in some very interesting developments.
First, Australia was kept out of Malabar exercises in June (Japan, US and India will be participating).  Australia is a member of the Quad alliance, and has been one of the vocal protagonists of a Free and Fair Indo Pacific Narrative, and a greater role for India in the Indo-Pacific.  Australia has on more than one occasion, expressed its desire to participate in the Malabar Exercises.
Many argue, that the decision to exclude Australia from the exercises, is a consequence of the significant shift taking place in India-China relations. Though India has been dismissive of this argument,
Second, Japan has expressed its openness to participate in the (Belt and Road Initiative) BRI,  as long as international norms are met. During meetings between the Chinese and Japanese Foreign Ministers (Wang Yi, in April 2018, such a possibility was discussed. During Wang Yi's meeting with Japanese PM, Shinzo Abe too this possibility was discussed. The Japanese PM who is seeking to improve ties with China, reiterated the potential of the Belt and Road Initiative in giving a boost to the regional economy.
It would be pertinent to point out, that a number of Japanese companies are already participating in countries which are part of the Belt and Road Initiative.
Interestingly,  Japanese led Asian Development Bank ADB which has been funding many projects (spearheaded by Japan) which have been projected as a component of the Indo-Pacific strategy has even gone to the extent of stating, that it does not perceive AIIB as a threat. Commenting on the possibility of cooperation between ADB and AIIB, President of ADB, Takehiko Nakao  stated:
"AIIB, it's not the kind of threat to us. We can cooperate with AIIB because we need larger investment in Asia and we can collaborate."
Where does Indo-Pacific go from here?
In terms of strategic issues, especially ensuring that China is not unfettered influence in the region, the narrative is relevant. The Chinese approach towards Indo-Pacific and Quad as being mere froth is an exaggeration. Addressing a press conference on the sidelines of the National People's Congress, Chinese Foreign Minister, Wang Yi had stated, that there was:
'no shortage of headline grabbing ideas" but they were "like the foam on the sea" that "gets attention but will soon dissipate",
Similarly, in terms of promoting Democratic values it certainly makes sense. The real problem is in terms of connectivity projects (beyond India-Japan, none of the members of the Quad have elaborated a coherent vision for connectivity). The US has spoken about an Indo-Pacific Economic Corridor, but given the Trump Administration's approach, it remains to be seen to what extent this can be taken further. While Australia has been steadfast in its opposition to China's growing economic clout, it has its limitations, in terms of funding any concrete connectivity projects. Possible regions where Australia could play a key role should be identified. It has been argued, that Australia could play a key role in important infrastructural projects in the South Pacific.
Conclusion
It is fine to speak in terms of certain common values, but to assume that China can be the only glue, is a bit of a stretch, especially given the fact that it has strong economic ties with key countries pushing ahead the Indo-Pacific vision. It is also important, for the Indo-pacific to come up with a cohesive connectivity plan. Currently, the narrative seems to be driven excessively by strong bilateral relationships, and the individual vision of leaders. In the ever evolving geo-political and economic dynamics in Asia, with China re-examining its relations with both Japan and China, the key stakeholders in the Indo-Pacific region need to do some serious thinking.
Infrastructure Drive, Strong Domestic Demand to Sustain Philippine Growth
The Philippines' economic growth is expected to sustain its quick pace in 2018 and 2019 as the government's infrastructure program is rolled out, says a new Asian Development Bank (ADB) report.
In its new Asian Development Outlook (ADO) 2018, ADB projects Philippine gross domestic product (GDP) growth at 6.8% this year and 6.9% in 2019, up from 6.7% in 2017. Rising domestic demand, remittances, and employment, in addition to infrastructure spending, will drive growth. ADO is ADB's flagship annual economic publication.
"Along with domestic demand, the government's infrastructure investments will fuel the country's growth in the next few years, supported by a sound economic policy setting," said Kelly Bird, ADB Country Director for the Philippines. "We expect this growth to further lift wage employment numbers, add to household incomes, and benefit more poor families across the archipelago."
The Philippines remained one of the strongest growing economies in Southeast Asia in 2017. Domestic investment recorded 9% growth last year, moderating from a brisk 23.7% in 2016, although growth in fixed investment in industrial machinery, transport equipment, and public construction remained robust. Household consumption grew by 5.8% in 2017, from 7% in 2016, on the back of higher remittances and employment, with the unemployment rate falling by 1.3 percentage points to 5.3% in January 2018 as 2.4 million jobs were added. Public spending rose by 7.3% last year from 8.4% in 2016.
Consumer price inflation reached 3.2% last year from 1.8% in 2016 due to strong economic growth, higher international fuel prices, and Philippine peso depreciation, but well within the 2% to 4% target by the Bangko Sentral ng Pilipinas—the country's central bank. The country's external debt further declined to 23.3% of GDP in 2017, from 24.5% of GDP in 2016.
Moving forward, ADB projects services will continue to drive GDP growth, along with manufacturing and construction industries. The approval of the Tax Reform for Acceleration and Inclusion law in December 2017 will augment tax revenues and provide additional fiscal space for more progressive public spending. The policy reforms are expected to yield additional 90 billion to 144 billion Philippine pesos ($1.73 billion to $2.76 billion) in tax revenue collection in 2018 and 2019, respectively.
With economic growth gaining momentum, inflation is projected to reach 4% in 2018 as global oil and food prices rise, and higher excise taxes on some commodities take effect. In 2019, meanwhile, inflation is expected to marginally decline to 3.9%.
The report notes there are external risks to the Philippines' growth outlook from heightened volatility in international financial markets and uncertainty about global trade openness, although the country's strong external payments position would cushion these effects.
A major policy challenge to the country's growth outlook, according to the report, is managing the rollout of the government's "Build, Build, Build" infrastructure program, which is expected to raise public infrastructure spending to 7.3% of GDP by 2022 from 4.5% in 2016. The report provides suggestions on ways to enhance government capacity, including strengthening coordination between government agencies and improving technical capacity of staff within these agencies, and fostering stronger partnerships between government agencies, the private sector, and development partners.