GDPR Clock is Ticking for the US Companies as Well: Top 7 Tips to Get Ready
General Data Protection Regulation is about to be applicable as from 25 May 2018. Its long-arm teritorrial reach brings obligations not only to EU establishements, but to US based companies as well. Global connection through internet especially underlines the likelihood of such broad application and it will impact US businesses.One of the prerequisits for safe transfer of data between the EU and US is already accomplished by the EU-US Privacy Shield agreement. The European Commission has considered this agreement as providing adequate guarantees for transfer of data. Under Privacy Shield scheme companies may self-certify and adhere to principles stated therein. Yet, there is still less then 3000 companies in the US participating in the Privacy Shield. But GDPR safeguards have still to be followed. Below, we shall look at some of the most profound aspects of compliance with GDPR for the US (non-EU) based companies.
Data protection officer
Although it is not obligatory pursuant the GDPR, it is advisable that a company appoints a data protection officer ('DPO') or designate that role to a specific position in the company. DPOcan also be externally appointed. There may be a single DPO for several companies or several persons designated with DPO role in one company. The position needs not necessarily to follow such a title, but it may be a privacy officer, compliance officer, etc. Such person should possess expert knowledge about the GDPR and data privacy, and may have legal, technical or similar background. GDPR was not specific as to requirements of that person, apart from possesing expert knowledge. Role of DPO is toinform, monitor, advise, the controller, processor or employees, to cooperate with supervisory authority, provide training of staff, help in performing data protection impact assesment.
Data Protection Impact Assesment
The further step that companies affected by the GDPR including US companies should do in order to evaluate the risk of data breach is to perform a data protection impact assesment ('DPIA'). DPIA is a thorough overview of the processes of the company, and can be done with the help of data protection officer. It may include a form or a template with a series of questions, which have to be answered for each processing activity. DPIA has to be detailed and cover all operations in the company. The function of DPIA is to predict situations in which data breaches may occur, and which include processing of private data. DPIA should contain, pursuant to Article 35 of the GDPR, a systematic description of the envisaged processing operations and the purposes of the processing, an assessment of the necessity and proportionality of the processing operations in relation to the purposes, an assessment of the risks to the rights and freedoms of data subjects referred to in paragraph, the measures envisaged to address the risks, including safeguards and security measures. DPIA is a very useful way of showing compliance and it is also a tool that would help to company at the first place, to have an overview of processing activities and an indication of where a breach could happen.
EU representative
A US company (non-EU based company) has to appoint an EU representative if its businessrelates to offering of goods or services to natural persons in the EU, including even free goods or services, or when processing is related to monitoring of behaviour of data subjects in the EU. Behaviour may include monitoring internet activity of data subjects in order to evaluate or predict her or his personal preferences, behaviors and attitudes. EU representative is not obligatory when the processing is occasional or does not include processing on a large scale of special categories of data such as genetic data, biometric data, data concerning health, ethnic origin, political opinions, etc. and when it is unlikely to result in a risk to the rights and freedoms of natural persons. However, given that the exceptions from the duty of designation of EU representative are pretty vague, in most cases companies whose operations are not neglectable towards persons in the EU would have to appoint a reprsentative. Location of such representative would be in one of the EU Member states where the data subjects are located. Representative should perform its tasks according to the mandate received from the controller or processor, including cooperating with the competent supervisory authorities regarding any action taken to ensure compliance with this Regulation, and he/she is also liable and subject to enforcement in case of non-compliance.
Consent matters
GDPR is overwhelmed with one key word of respect the privacy:consent. If companies wish to process data of natural persons that are in the EU, they must first obtain consent to do that. Consent must be freely given, informed, specific and unambigous.
Freely givenconsent presupposes that data subject must not feel pressured, or urged to consent, or subjected to non-negotiable terms. Consent is not considered as freely given if the data subject has no genuine or free choice.Data subject must not feel reluctant to refuse consent fearing that such refusal will bring detrimental effect to him/her. If the consent is preformulated by the controller, which is usually the case, the language of the consent must be clear and plain and easily understandable for the data subject. Further, if there are several purposes for the processing of certain data, consent must be given for every purpose separately. Consent must be specific and not abstract or vague. Silence, pre-ticked boxes or inactivity is not to be considered as consent under GDPR.
Informed consent means that data subject must know what the consent is for. He/she must be informed about what the consent will bring and there must not be any unknown or undeterminedissues. It is a duty of controller to inform data subject about scope and purpose of consent, and such information must be in clear and plain language. But, one must be careful that, as today in the world of fast moving technologies we face overflow of consentsa person has to give in short period of time, there may be an occurrence of 'click fatigue []1', which would result in persons not reading the information about the consent and clicking routinely without any thorough thinking. So, the controllers would have to make, by their technical design, such form of a consent, that would make the person read and understand his or her consent. It could be a combination of yes and no questions, changing of place of ticking boxes, visually appealing text accompanying consent, etc.
Consent must be unambiguous, or clearly given. There must not be space for interpretation whether consent is given for certain purpose or not. As to the form of the consent, it may be by ticking a box, choosing technical settings and similar (Recital 32 GDPR).
Data subject gives his consent for the processing of his personal data. However, companies have to bear in mind that data concept in the EU is broadly understood, and that it includes all personally identifiable information (PII), ranging from obvious data such as name and postal address, to less obvious data, but still PII covered by GDPR, such as IP address [2]. On the other hand the IP address is not that clearly considered as PII in the US. In that regard, the protection in the US must be stricter, obliging US based companies to also apply broader EU standards.
Privacy by design implemented
Privacy by design is a concept which brings together the legal requirements and technical measures. It is a nice and smooth way of incorporating law into technical structure of business. Privacy by design, if applied properly at the outset, shall ensure the compliance with the GDPR requirements. It should point out to principles of data minimisation, where only data which is necesssary should be processed, storage limitation, which would provide for a periodic overview of storage and automatic erasure of data no longer necessary.
One of the ways of showing compliance through the privacy by design is 'pseudonymisation'. Pseudonymization is, according to GDPR, referred to as the processing of personal data in such a manner that the personal data can no longer be attributed to a specific data subject without the use of additional information. Such additional information must be kept separately, so that it cannot be connected to identified or identifiable natural person.Pseudonymisation is not anonymisation and should not be mixed with it. Anonymisation is a technique which results in irreversible deidentification, and since it completely disables identification it is not subject of data protection under GDPR. Pseudonymisation only reduces the likability of a dataset with the original identity of a data subject, and is accordingly a useful security measure [3].
Binding corporate rules
Binding corporate rules ('BCR') include set of principles, procedures andpersonal data protection policies as well as a binding clause adopted by the company and approved by competent supervisory authority. Adopting binding corporate rules is not a simple process but means being on a safe track. It is one of the safeguards envisaged by the GDPR. BCR should include according to Article 47 of the GDPR, the structure and contact details of company, categories of personal data, the type of processing and its purposes, application of general data protection principles (such as purpose limitation, data minimisation, limited storage periods, data quality, data protection by design and by default, legal basis for processing, processing of special categories of personal data, ..), rights of data subjects, the tasks of data protection officer, complaint procedures, mechanisms for reporting to the competent supervisory authority, appropriate data protection training to personnel, indication that BCR are legally binding. BCR should additionally be accompanied with privacy policies, guidelines for employees, data protection audit plan, examples of the training program, description of the internal complaint system, security policy, certification process to make sure that all new IT applications processing data are compliant with BCR, job description of data protection officers or other persons in charge of data protection in the company.
Make your compliance visible
Well, if your company has performed all of the above, it has to make it visible. Companies, that are covered with the GDPR, not only do they have to comply, they have to show that they comply. GDPR puts an obligation on controllers to demonstrate their compliance.
From the first contact with the controller, the website must give the impression of compliance. BCR, privacy policies,DPO contact details must be visible in order that data subject may address him in case of data risk or breach. EU representative's name and contact must be put forward in order to be accessible by the supervisory authority in the EU. Contact form for data subjects with options for access, right to object, erasure, rectification, restriction, should be there.Organisational chart of the company, flow of data transfer demonstrated by data flow mapp.These are only some of the most imporant features that have to be followed.
Non-compliance is a very costly adventure. The adventure that businesses will try to avoid. With systematic planning and duly analysing the necessity of compliance with GDPR, and with clearly defined processes, US companies can put many benefits for the business and attract and encourage data subjects in the EU to freely entrust their datato them. This is a thorough process, but worth accomplishing.
[1] Article 29 Working Party Guidelines on consent,p. 17
[2] According to judgment of the Court of Justice of the EU of 19 October 2016,in case C 582/14,
[3] Article 29 Data Protection Working Party, Opinion 05/2014 on Anonymisation Techniques adopted on 10 April 2014 p. 3
Ten Ways the C-Suite Can Protect their Company against Cyberattack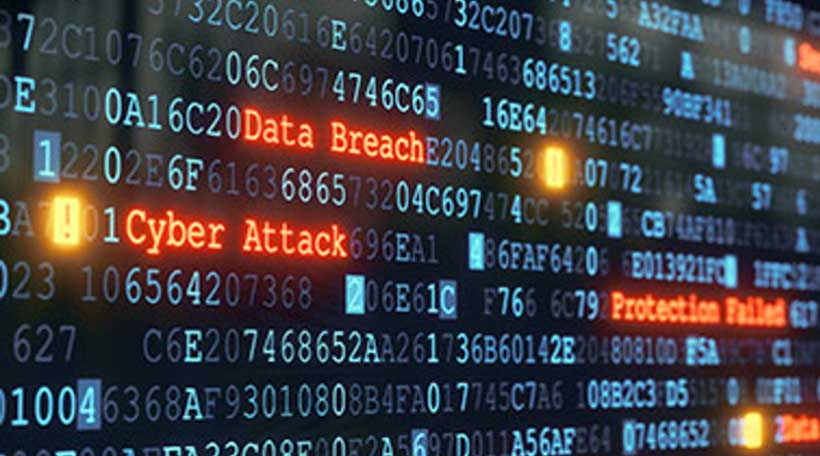 Cyberattacks are one of the top 10 global risks of highest concern in the next decade, with an estimated price tag of $90 trillion if cybersecurity efforts do not keep pace with technological change. While there is abundant guidance in the cybersecurity community, the application of prescribed action continues to fall short of what is required to ensure effective defence against cyberattacks. The challenges created by accelerating technological innovation have reached new levels of complexity and scale – today responsibility for cybersecurity in organizations is no longer one Chief Security Officer's job, it involves everyone.
The Cybersecurity Guide for Leaders in Today's Digital World was developed by the World Economic Forum Centre for Cybersecurity and several of its partners to assist the growing number of C-suite executives responsible for setting and implementing the strategy and governance of cybersecurity and resilience. The guide bridges the gap between leaders with and without technical backgrounds. Following almost one year of research, it outlines 10 tenets that describe how cyber resilience in the digital age can be formed through effective leadership and design.
"With effective cyber-risk management, business executives can achieve smarter, faster and more connected futures, driving business growth," said Georges De Moura, Head of Industry Solutions, Centre for Cybersecurity, World Economic Forum. "From the steps necessary to think more like a business leader and develop better standards of cyber hygiene, through to the essential elements of crisis management, the report offers an excellent cybersecurity playbook for leaders in public and private sectors."
"Practicing good cybersecurity is everyone's responsibility, even if you don't have the word "security" in your job title," said Paige H. Adams, Global Chief Information Security Officer, Zurich Insurance Group. "This report provides a practical guide with ten basic tenets for business leaders to incorporate into their company's day-to-day operations. Diligent application of these tenets and making them a part of your corporate culture will go a long way toward reducing risk and increasing cyber resilience."
"The recommendation to foster internal and external partnerships is one of the most important, in my view," said Sir Rob Wainwright, Senior Cyber Partner, Deloitte. "The dynamic nature of the threat, not least in terms of how it reflects the recent growth of an integrated criminal economy, calls on us to build a better global architecture of cyber cooperation. Such cooperation should include more effective platforms for information sharing within and across industries, releasing the benefits of data integration and analytics to build better levels of threat awareness and response capability for all."
The Ten Tenets
1. Think Like a Business Leader – Cybersecurity leaders are business leaders first and foremost. They have to position themselves, teams and operations as business enablers. Transforming cybersecurity from a support function into a business-enabling function requires a broader view and a stronger communication skill set than was required previously.
2. Foster Internal and External Partnerships – Cybersecurity is a team sport. Today, information security teams need to partner with many internal groups and develop a shared vision, objectives and KPIs to ensure that timelines are met while delivering a highly secure and usable product to customers.
3. Build and Practice Strong Cyber Hygiene – Five core security principles are crucial: a clear understanding of the data supply chain, a strong patching strategy, organization-wide authentication, a secure active directory of contacts, and encrypted critical business processes.
4. Protect Access to Mission-Critical Assets – Not all user access is created equal. It is essential to have strong processes and automated systems in place to ensure appropriate access rights and approval mechanisms.
5. Protect Your Email Domain Against Phishing – Email is the most common point of entry for cyber attackers, with the median company receiving over 90% of their detected malware via this channel. The guide highlights six ways to protect employees' emails.
6. Apply a Zero-Trust Approach to Securing Your Supply Chain – The high velocity of new applications developed alongside the adoption of open source and cloud platforms is unprecedented. Security-by-design practices must be embedded in the full lifecycle of the project.
7. Prevent, Monitor and Respond to Cyber Threats – The question is not if, but when a significant breach will occur. How well a company manages this inevitability is ultimately critical. Threat intelligence teams should perform proactive hunts throughout the organization's infrastructure and keep the detection teams up to date on the latest trends.
8. Develop and Practice a Comprehensive Crisis Management Plan – Many organizations focus primarily on how to prevent and defend while not focusing enough on institutionalizing the playbook of crisis management. The guide outlines 12 vital components any company's crisis plan should incorporate.
9. Build a Robust Disaster Recovery Plan for Cyberattacks – A disaster recovery and continuity plan must be tailored to security incident scenarios to protect an organization from cyberattacks and to instruct on how to react in case of a data breach. Furthermore, it can reduce the amount of time it takes to identify breaches and restore critical services for the business.
10. Create a Culture of Cybersecurity – Keeping an organization secure is every employee's job. Tailoring trainings, incentivizing employees, building elementary security knowledge and enforcing sanctions on repeat offenders could aid thedevelopment of a culture of cybersecurity.
In the Fourth Industrial Revolution, all businesses are undergoing transformative digitalization of their industries that will open new markets. Cybersecurity leaders need to take a stronger and more strategic leadership role. Inherent to this new role is the imperative to move beyond the role of compliance monitors and enforcers.
Moving First on AI Has Competitive Advantages and Risks
Financial institutions that implement AI early have the most to gain from its use, but also face the largest risks. The often-opaque nature of AI decisions and related concerns of algorithmic bias, fiduciary duty, uncertainty, and more have left implementation of the most cutting-edge AI uses at a standstill. However, a newly released report from the World Economic Forum, Navigating Uncharted Waters, shows how financial services firms and regulators can overcome these risks.
Using AI responsibly is about more than mitigating risks; its use in financial services presents an opportunity to raise the ethical bar for the financial system as a whole. It also offers financial services a competitive edge against their peers and new market entrants.
"AI offers financial services providers the opportunity to build on the trust their customers place in them to enhance access, improve customer outcomes and bolster market efficiency," says Matthew Blake, Head of Financial Services, World Economic Forum. "This can offer competitive advantages to individual financial firms while also improving the broader financial system if implemented appropriately."
Across several dimensions, AI introduces new complexities to age-old challenges in the financial services industry, and the governance frameworks of the past will not adequately address these new concerns.
Explaining AI decisions
Some forms of AI are not interpretable even by their creators, posing concerns for financial institutions and regulators who are unsure how to trust solutions they cannot understand or explain. This uncertainty has left the implementation of cutting-edge AI tools at a standstill. The Forum offers a solution: evolve past "one-size-fits-all" governance ideas to specific transparency requirements that consider the AI use case in question.
For example, it is important to clearly and simply explain why a customer was rejected for a loan, which can significantly impact their life. It is less important to explain a back-office function whose only objective is to convert scans of various documents to text. For the latter, accuracy is more important than transparency, as the ability of this AI application to create harm is limited.
Beyond "explainability", the report explores new challenges surrounding bias and fairness, systemic risk, fiduciary duty, and collusion as they relate to the use of AI.
Bias and fairness
Algorithmic bias is another top concern for financial institutions, regulators and customers surrounding the use of AI in financial services. AI's unique ability to rapidly process new and different types of data raise the concern that AI systems may develop unintended biases over time; combined with their opaque nature such biases could remain undetected. Despite these risks, AI also presents an opportunity to decrease unfair discrimination or exclusion, for example by analyzing alternative data that can be used to assess 'thin file' customers that traditional systems cannot understand due to a lack of information.
Systemic risk
The widespread adoption of AI also has the potential to alter the dynamics of the interactions between human actors and machines in the financial system, creating new sources of systemic risk. As the volume and velocity of interactions grow through automated agents, emerging risks may become increasingly difficult to detect, spread across various financial institutions, Fintechs, large technology companies, and other market participants. These new dynamics will require supervisory authorities to reinvent themselves as hubs of system-wide intelligence, using AI themselves to supervise AI systems.
Fiduciary duty
As AI systems take on an expanded set of tasks, they will increasingly interact with customers. As a result, fiduciary requirements to always act in the best interests of the customer may soon arise, raising the question if AI systems can be held "responsible" for their actions – and if not, who should be held accountable.
Algorithmic collusion
Given that AI systems can act autonomously, they may plausibly learn to engage in collusion without any instruction from their human creators, and perhaps even without any explicit, trackable communication. This challenges the traditional regulatory constructs for detecting and prosecuting collusion and may require a revisiting of the existing legal frameworks.
"Using AI in financial services will require an openness to new ways of safeguarding the ecosystem, different from the tools of the past," says Rob Galaski, Global Leader, Banking & Capital Markets, Deloitte Consulting. "To accelerate the pace of AI adoption in the industry, institutions need to take the lead in developing and proposing new frameworks that address new challenges, working with regulators along the way."
For each of the above described concerns, the report outlines the key underlying root causes of the issue and highlights the most pressing challenges, identifies how those challenges might be addressed through new tools and governance frameworks, and what opportunities might be unlocked by doing so.
The report was prepared in collaboration with Deloitte and follows five previous reports on financial innovation. The World Economic Forum will continue its work in Financial Services, with a particular focus on AI's connections to other emerging technologies in its next phase of research through mid-2020.
US Blacklist of Chinese Surveillance Companies Creates Supply Chain Confusion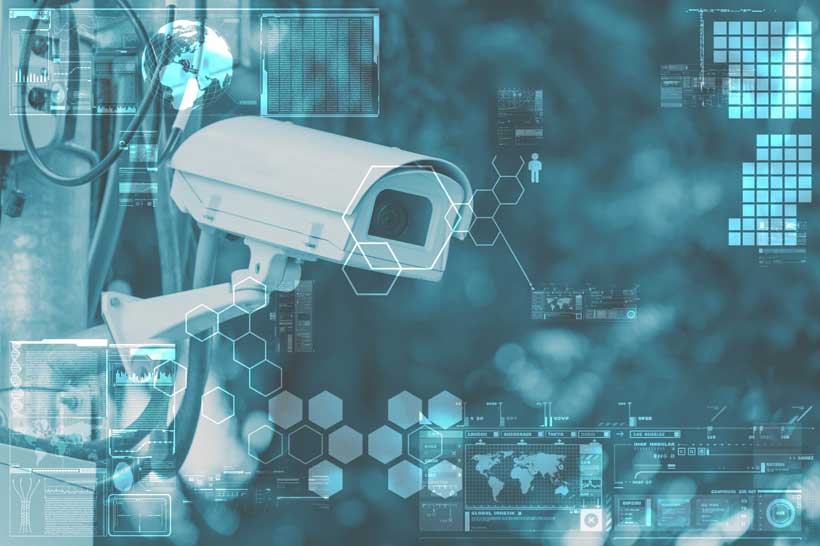 The United States Department of Commerce's decision to blacklist 28 Chinese public safety organizations and commercial entities hit at some of China's most dominant vendors within the security industry. Of the eight commercial entities added to the blacklist, six of them are some of China's most successful digital forensics, facial recognition, and AI companies. However, the two surveillance manufacturers who made this blacklist could have a significant impact on the global market at large—Dahua and Hikvision.
Putting geopolitics aside, Dahua's and Hikvision's positions within the overall global digital surveillance market makes their blacklisting somewhat of a shock, with the immediate effects touching off significant questions among U.S. partners, end users, and supply chain partners.
Frost & Sullivan's research finds that, currently, Hikvision and Dahua rank second and third in total global sales among the $20.48 billion global surveillance market but are fast-tracking to become the top two vendors among IP surveillance camera manufacturers. Their insurgent rise among IP surveillance camera providers came about due to both companies' aggressive growth pipelines, significant product libraries of high-quality surveillance cameras and new imaging technologies, and low-cost pricing models that provide customers with higher levels of affordability.
This is also not the first time that these two vendors have found themselves in the crosshairs of the U.S. government. In 2018, the U.S. initiated a ban on the sale and use of Hikvision and Dahua camera equipment within government-owned facilities, including the Department of Defense, military bases, and government-owned buildings. However, the vague language of the ban made it difficult for end users to determine whether they were just banned from new purchases of Dahua or Hikvision cameras or if they needed to completely rip-and-replace existing equipment with another brand. Systems integrators, distributors, and even technology partners themselves remained unsure of how they should handle the ban's implications, only serving to sow confusion among U.S. customers.
In addition to confusion over how end users in the government space were to proceed regarding their Hikvision and Dahua equipment came the realization that both companies held significant customer share among commercial companies throughout the U.S. market—so where was the ban's line being drawn for these entities? Were they to comply or not? If so, how? Again, these questions have remained unanswered since 2018.
Hikvision and Dahua each have built a strong presence within the U.S. market, despite the 2018 ban. Both companies are seen as regular participants in industry tradeshows and events, and remain active among industry partners throughout the surveillance ecosystem. Both companies have also attempted to work with the U.S. government to alleviate security concerns and draw clearer guidelines for their sales and distribution partners throughout the country. They even established regional operations centers and headquarters in the country.
While blacklisting does send a clearer message to end users, integrators, and distributors—for sales and usage of these companies' technologies—remedies for future actions still remain unclear. When it comes to legacy Hikvision and Dahua cameras, the onus appears to be on end users and integrators to decide whether rip-and-replace strategies are the best way to comply with government rulings or to just leave the solutions in place and hope for the best.
As far as broader global impacts of this action, these will remain to be seen. While the 2018 ban did bring about talks of similar bans in other regions, none of these bans ever materialized. Dahua and Hikvision maintained their strong market positioning, even achieving higher-than-average growth rates in the past year. Blacklisting does send a stronger message to global regulators though, so market participants outside the U.S. will just have to adopt a wait-and-see posture to see how, if at all, they may need to prepare their own surveillance equipment supply chains for changes to come.