GDPR Clock is Ticking for the US Companies as Well: Top 7 Tips to Get Ready
General Data Protection Regulation is about to be applicable as from 25 May 2018. Its long-arm teritorrial reach brings obligations not only to EU establishements, but to US based companies as well. Global connection through internet especially underlines the likelihood of such broad application and it will impact US businesses.One of the prerequisits for safe transfer of data between the EU and US is already accomplished by the EU-US Privacy Shield agreement. The European Commission has considered this agreement as providing adequate guarantees for transfer of data. Under Privacy Shield scheme companies may self-certify and adhere to principles stated therein. Yet, there is still less then 3000 companies in the US participating in the Privacy Shield. But GDPR safeguards have still to be followed. Below, we shall look at some of the most profound aspects of compliance with GDPR for the US (non-EU) based companies.
Data protection officer
Although it is not obligatory pursuant the GDPR, it is advisable that a company appoints a data protection officer ('DPO') or designate that role to a specific position in the company. DPOcan also be externally appointed. There may be a single DPO for several companies or several persons designated with DPO role in one company. The position needs not necessarily to follow such a title, but it may be a privacy officer, compliance officer, etc. Such person should possess expert knowledge about the GDPR and data privacy, and may have legal, technical or similar background. GDPR was not specific as to requirements of that person, apart from possesing expert knowledge. Role of DPO is toinform, monitor, advise, the controller, processor or employees, to cooperate with supervisory authority, provide training of staff, help in performing data protection impact assesment.
Data Protection Impact Assesment
The further step that companies affected by the GDPR including US companies should do in order to evaluate the risk of data breach is to perform a data protection impact assesment ('DPIA'). DPIA is a thorough overview of the processes of the company, and can be done with the help of data protection officer. It may include a form or a template with a series of questions, which have to be answered for each processing activity. DPIA has to be detailed and cover all operations in the company. The function of DPIA is to predict situations in which data breaches may occur, and which include processing of private data. DPIA should contain, pursuant to Article 35 of the GDPR, a systematic description of the envisaged processing operations and the purposes of the processing, an assessment of the necessity and proportionality of the processing operations in relation to the purposes, an assessment of the risks to the rights and freedoms of data subjects referred to in paragraph, the measures envisaged to address the risks, including safeguards and security measures. DPIA is a very useful way of showing compliance and it is also a tool that would help to company at the first place, to have an overview of processing activities and an indication of where a breach could happen.
EU representative
A US company (non-EU based company) has to appoint an EU representative if its businessrelates to offering of goods or services to natural persons in the EU, including even free goods or services, or when processing is related to monitoring of behaviour of data subjects in the EU. Behaviour may include monitoring internet activity of data subjects in order to evaluate or predict her or his personal preferences, behaviors and attitudes. EU representative is not obligatory when the processing is occasional or does not include processing on a large scale of special categories of data such as genetic data, biometric data, data concerning health, ethnic origin, political opinions, etc. and when it is unlikely to result in a risk to the rights and freedoms of natural persons. However, given that the exceptions from the duty of designation of EU representative are pretty vague, in most cases companies whose operations are not neglectable towards persons in the EU would have to appoint a reprsentative. Location of such representative would be in one of the EU Member states where the data subjects are located. Representative should perform its tasks according to the mandate received from the controller or processor, including cooperating with the competent supervisory authorities regarding any action taken to ensure compliance with this Regulation, and he/she is also liable and subject to enforcement in case of non-compliance.
Consent matters
GDPR is overwhelmed with one key word of respect the privacy:consent. If companies wish to process data of natural persons that are in the EU, they must first obtain consent to do that. Consent must be freely given, informed, specific and unambigous.
Freely givenconsent presupposes that data subject must not feel pressured, or urged to consent, or subjected to non-negotiable terms. Consent is not considered as freely given if the data subject has no genuine or free choice.Data subject must not feel reluctant to refuse consent fearing that such refusal will bring detrimental effect to him/her. If the consent is preformulated by the controller, which is usually the case, the language of the consent must be clear and plain and easily understandable for the data subject. Further, if there are several purposes for the processing of certain data, consent must be given for every purpose separately. Consent must be specific and not abstract or vague. Silence, pre-ticked boxes or inactivity is not to be considered as consent under GDPR.
Informed consent means that data subject must know what the consent is for. He/she must be informed about what the consent will bring and there must not be any unknown or undeterminedissues. It is a duty of controller to inform data subject about scope and purpose of consent, and such information must be in clear and plain language. But, one must be careful that, as today in the world of fast moving technologies we face overflow of consentsa person has to give in short period of time, there may be an occurrence of 'click fatigue []1', which would result in persons not reading the information about the consent and clicking routinely without any thorough thinking. So, the controllers would have to make, by their technical design, such form of a consent, that would make the person read and understand his or her consent. It could be a combination of yes and no questions, changing of place of ticking boxes, visually appealing text accompanying consent, etc.
Consent must be unambiguous, or clearly given. There must not be space for interpretation whether consent is given for certain purpose or not. As to the form of the consent, it may be by ticking a box, choosing technical settings and similar (Recital 32 GDPR).
Data subject gives his consent for the processing of his personal data. However, companies have to bear in mind that data concept in the EU is broadly understood, and that it includes all personally identifiable information (PII), ranging from obvious data such as name and postal address, to less obvious data, but still PII covered by GDPR, such as IP address [2]. On the other hand the IP address is not that clearly considered as PII in the US. In that regard, the protection in the US must be stricter, obliging US based companies to also apply broader EU standards.
Privacy by design implemented
Privacy by design is a concept which brings together the legal requirements and technical measures. It is a nice and smooth way of incorporating law into technical structure of business. Privacy by design, if applied properly at the outset, shall ensure the compliance with the GDPR requirements. It should point out to principles of data minimisation, where only data which is necesssary should be processed, storage limitation, which would provide for a periodic overview of storage and automatic erasure of data no longer necessary.
One of the ways of showing compliance through the privacy by design is 'pseudonymisation'. Pseudonymization is, according to GDPR, referred to as the processing of personal data in such a manner that the personal data can no longer be attributed to a specific data subject without the use of additional information. Such additional information must be kept separately, so that it cannot be connected to identified or identifiable natural person.Pseudonymisation is not anonymisation and should not be mixed with it. Anonymisation is a technique which results in irreversible deidentification, and since it completely disables identification it is not subject of data protection under GDPR. Pseudonymisation only reduces the likability of a dataset with the original identity of a data subject, and is accordingly a useful security measure [3].
Binding corporate rules
Binding corporate rules ('BCR') include set of principles, procedures andpersonal data protection policies as well as a binding clause adopted by the company and approved by competent supervisory authority. Adopting binding corporate rules is not a simple process but means being on a safe track. It is one of the safeguards envisaged by the GDPR. BCR should include according to Article 47 of the GDPR, the structure and contact details of company, categories of personal data, the type of processing and its purposes, application of general data protection principles (such as purpose limitation, data minimisation, limited storage periods, data quality, data protection by design and by default, legal basis for processing, processing of special categories of personal data, ..), rights of data subjects, the tasks of data protection officer, complaint procedures, mechanisms for reporting to the competent supervisory authority, appropriate data protection training to personnel, indication that BCR are legally binding. BCR should additionally be accompanied with privacy policies, guidelines for employees, data protection audit plan, examples of the training program, description of the internal complaint system, security policy, certification process to make sure that all new IT applications processing data are compliant with BCR, job description of data protection officers or other persons in charge of data protection in the company.
Make your compliance visible
Well, if your company has performed all of the above, it has to make it visible. Companies, that are covered with the GDPR, not only do they have to comply, they have to show that they comply. GDPR puts an obligation on controllers to demonstrate their compliance.
From the first contact with the controller, the website must give the impression of compliance. BCR, privacy policies,DPO contact details must be visible in order that data subject may address him in case of data risk or breach. EU representative's name and contact must be put forward in order to be accessible by the supervisory authority in the EU. Contact form for data subjects with options for access, right to object, erasure, rectification, restriction, should be there.Organisational chart of the company, flow of data transfer demonstrated by data flow mapp.These are only some of the most imporant features that have to be followed.
Non-compliance is a very costly adventure. The adventure that businesses will try to avoid. With systematic planning and duly analysing the necessity of compliance with GDPR, and with clearly defined processes, US companies can put many benefits for the business and attract and encourage data subjects in the EU to freely entrust their datato them. This is a thorough process, but worth accomplishing.
[1] Article 29 Working Party Guidelines on consent,p. 17
[2] According to judgment of the Court of Justice of the EU of 19 October 2016,in case C 582/14,
[3] Article 29 Data Protection Working Party, Opinion 05/2014 on Anonymisation Techniques adopted on 10 April 2014 p. 3
Girls Don't Code? In The Caribbean, They Lead Tech Startups
Research shows that science, technology, engineering, and mathematics (STEM) are still male-dominated fields. According to the U.S. Department of Commerce, in 2011 women occupied less than 25% of STEM jobs. Automation and advancements in technology seem to penalize women: the World Economic Forum estimates that per every 20 jobs lost to the fourth industrial revolution, women will only gain one new STEM job. For men, there will be a new STEM job for every four lost.
Luckily, a growing number of women is pursuing STEM careers, as developers, coders, or even tech entrepreneurs. The success of these women not only creates jobs and promotes economic growth; it also inspires more and more women to look beyond conventional career roles and take full advantage of the new opportunities offered by the digital revolution.
Last month, in the Caribbean, women entrepreneurs swept all five top places in the second PitchIt Caribbean Challenge, a mobile-tech startup competition organized by the Entrepreneurship Program in the Caribbean (EPIC) and sponsored by the World Bank's infoDev program and the government of Canada.
Here, these talented women talk about their journey to the finals.
Quickplate, Jamaica
For a long time, Monique Powell worked late hours. By the time she got home, she would have no choice than to order food for delivery. "I realized you were more or less limited to pizza," she recalls. "There was no reliable way to order from different restaurants and have the food delivered."
She found that many Jamaicans shared her frustration.
It didn't take Monique long to reach for a web- or app-based solution. "My professional background spanned web development, e-commerce, and marketing. With this knowledge, plus my determination to make the business work, I'd be able to lead the team and get the company off the ground."
After partnering with many of Kingston's popular eateries, in 2016 she launched QuickPlate, a mobile app that promises to help people "get good food fast" from anywhere. Customers can easily pay for meals online and track their delivery status from their phone or computer.
She sees the irony of the scarcity of female tech entrepreneurs in an increasingly industrialized world. "I'm always excited when women stand out and shine in male-dominated fields," she says. "There are more and more programs designed to introduce girls to coding and web development, and I can't wait to see what the next generation of female tech entrepreneurs will come up with."
The Interview JM, Jamaica
"My parents were always trying to help someone find a job," Angela Tait says. "As I grew older, they would ask me to review resumes or look for openings. Later, I started an informal job network to help match youth with entry-level jobs at small businesses. The struggles I saw on both sides, the job seekers' and the small business owners', eventually led to The Interview JM."
Angela's company facilitates the recruitment process for both employers and job seekers by using "innovative and modern assessment/training tools to help clients leverage their strengths." She plans to grow the business into something that can change the talent management landscape in the Caribbean.
Angela commands her company's technology. She handles operations and strategy, as well as negotiations with software partners. This, she says, requires "an intimate knowledge of all technical processes and core software we use."
"It's important to have diversity when we are talking about solving problems, which is what tech innovation does most of the time. We've seen that women can do anything and everything, so I decided that 2016 would be my 'year of yes.' I registered for the PitchIt pre-accelerator and then the competition."
Indetours App, Montserrat
Nerissa Golden always considered herself 'a solutionist.' In Montserrat, she has been looking for "ways to leverage our uniqueness in a way that preserves our identity but allows residents to make money from it." Her team has built an app that will help taxi drivers and tour operators find travelers quickly and inexpensively.
With more than 17 years of Internet experience, Nerissa is used to the idea of women as mobile tech entrepreneurs. "I taught myself about web development. I code. In 2014, I did a Caribbean Girls Can Code campaign to feature a few of the women I know who do code and are using it to change lives," she says. "Now I leave the coding to others but I try to keep up with what is changing."
SKED, Trinidad & Tobago
For Kelly-Ann Bethel it all began in August 2016 at the TV contest 'Planting Seeds'. Her $30,000 prize gave her the funding she needed to develop SKED, a business appointment-management app that allows consumers to book meetings with a wide range of businesses without having to make a phone call.
"I always loved technology businesses. Although I am not a developer myself, the scalability of tech was always attractive," she says, highlighting that the gist of her business idea is "simpler appointment booking for the Caribbean."
Kelly-Ann agrees that women are underrepresented in technology, "but that doesn't negate the women's ability to be awesome tech entrepreneurs. Although we were outnumbered at the beginning of this PitchIT competition, we still managed to win big! Girls don't code? Really?"
She wears an impressive number of hats: "I am the quintessential go-getter: I do everything except for the actual tech. I know the vision for SKED, I am the product manager, business development lead, marketer, pitch maker, finance manager…"
In the first quarter of 2017, SKED will focus on finishing the beta stage before launching, as she says, "to the many businesses that are excited and have expressed interest in using the product."
Kelly-Ann hopes to participate in an international accelerator and get enough funding to realize the vision.
D Carnival Scene, Trinidad & Tobago
In 2011, Ayanna St. Louis started to work on her idea of 'a mobile carnival concierge' to serve revelers at the carnival in Trinidad & Tobago. "I have always loved carnivals and took an interest in carnivals around the world," she explains. "Being from Trinidad & Tobago – where the carnival is the best in the world – I have always found that most other carnivals in the Caribbean are lacking in elements of 'completeness' and 'structure.' "
For PitchIt Caribbean, she competed her registration at the last minute, and she wasn't quite ready with a 'defined' pitch. When she had to pitch, she says, "everything truly came from within. For the Q&A round, I answered truthfully — as if I were using the product — how it would impact my life positively."
"I am no 'techie'," Ayanna confesses. Unlike several of the other winners, Ayanna admits that she focused primarily on a problem-solving idea, rather than a new technology. As for her next move, Ayanna is currently working on an application for another pitch event.
This feature is an outcome of infoDev, a multi-donor program administered by the World Bank Group, with a focus on entrepreneurs in developing economies.
Technological Superiority at the Heart of China-US Confrontation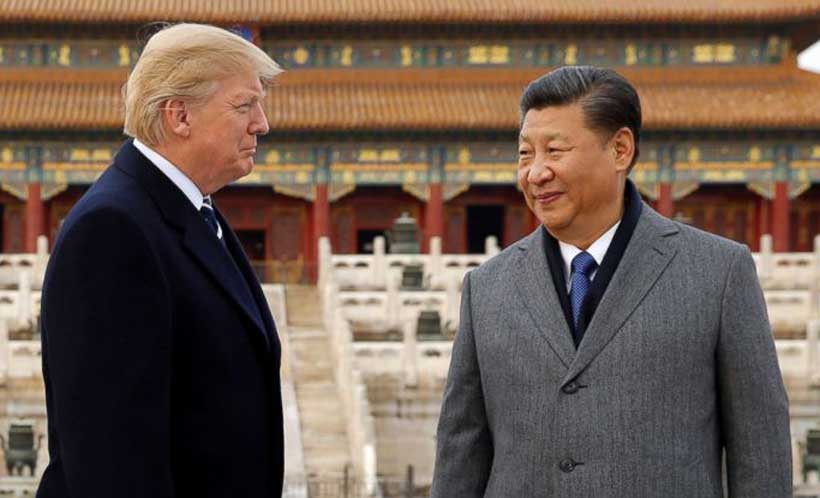 The US defense and technology sectors have become genuinely worried about Chinese significant strides in the technological sphere. Various reports have over the past couple of weeks stated that the Chinese military and technology sectors are close to achieving parity with the US.
One such report, published several days ago by the Center for New America Security, stated that China now "appears increasingly close to achieving technological parity with US operational systems and has a plan to achieve technological superiority."
In a way, the current confrontation between the US and China fits into the biggest struggle in history: a battle between sea and land peoples. China is more of a continental power than a sea one, while the US is clearly an oceanic country. The US, like its historical predecessors, be they ancient Greeks, medieval Venetian merchants, or British and French seafarers in the 19th century, has so far successfully managed to limit Eurasian powers from rising to a prime position in the major world continent.
But with China it is different. One simple example suffices to state a surprising development. Since about 1885, the United States has not had to face a competitor or even a group of competitors with a combined Gross Domestic Product (GDP) larger than its own. China surpassed the United States in purchasing power parity in 2014 and is on track to have the world's largest GDP in absolute terms by 2030. In comparison, America's Cold War adversary, the Soviet Union, was bogged down by a truly unsustainable economic system that ultimately crumbled under pressure in the 1980s. At the height of the Soviet power, its GDP was roughly 40% the size of the United States'.
As said, a guarantee to win the Cold War was the US' technological and economic preeminence. This is still at the heart of today's global competition. Both Washington and Beijing understand that bilateral trade issues are in fact disguised by a deeper rivalry which opens up in the technology and innovation sector.
It has always been the case that sea powers possessed much fewer human resources, but attenuated this problem with much larger technological advances in comparison with continental powers. What is worrying for the US, and this constitutes a fundamental shift in global history, is China's ability as a land power not only to confront the Americans with a larger population pool, but also with a highly competitive technological sector.
Several moves made by the Chinese government in the past week show China's massive technological prowess. According to state media, Beijing is allegedly creating a system to protect its technology. Exactly what this system is, is not clear, but it was suggested that the system will build a strong firewall to strengthen the nation's ability to innovate and to accelerate the development of key technologies.
The Chinese also announced that they, like the Americans are considering restricting export of Chinese technologies abroad, primarily to the US. This follows similar US moves to restrict sales to Huawei Technologies and other Chinese tech firms on national security grounds.
Thus, there are major concerns as to how the US would be able to offset the Chinese geopolitical challenge. There has always been a simple understanding in the US ruling circles, and among strategists, that it is America's technological edge which gives it fundamental superiority. If this is no longer the case, then the very foundation of the US grand strategy is at stake. US general Paul J. Selva, Vice Chairman of the Joint Chiefs of Staff, has warned that the Chinese military could reach technological parity with the United States in the early 2020s and outpace the Pentagon in the 2030s, if the US military doesn't respond to the challenge.
The course is set for future global instability, where the Americans will be more worried and the Chinese more assertive in pursuing their goals. This does not necessarily mean that a military confrontation would ensue, but it is highly likely that both states might end up investing billions, if not trillions, to develop future technologies.
Author's note: first published in Georgia Today
As the experts of the sector say, all the advanced communication lines and networks are "non-deterministic".
This means that, when built and completed, they are a whole that is greater than the sum of its parts and is not predictable in its results, given the functions of the parts taken separately.
The complication of the Web is related to the number of the parts composing it and to the number of relations, namely "nodes", which are present in the elements that make it up.
This is not a phenomenon that can be corrected or controlled. It is a purely mathematical and inevitable effect of the Web and of the interaction between its nodes.
The Communication Assistance for the Law Enforcement Act (CALEA) is a US regulation obliging those who maintain the Networks to keep sound security mechanisms that are defined – together with those who produce them – in specific FBI directories.
Nevertheless, there is much talk about the relationship – which is, indeed, non-existent – between the Chinese intelligence services and Huawei.
According to CALEA, each information network must have a control system – hence a system to check the data passing through the network, so as to know – at any time – the data running on the specific Network to be controlled.
In other words – and with harsh clarity – it is a matter of allowing interceptions, according to the US law.
Therefore, from the privacy viewpoint, the US law does not impose different and better behaviours than those of which Huawei is accused.
Recently the UK-based Huawei Cyber Security Evaluation Centre has submitted its fifth annual report.
It has clarified that – as in any Networks – the source code is extremely complex and "long", written in a language that is naturally "insecure and unsafe", which can be manipulated by all those who can reach the source code since the aforementioned level of complexity is such that it does not allow any security check. Neither stable nor temporary.
Hence whoever could inspect the source code of any telephone network or world wide web producer could never determine whether it is devoid of bugs or original elements, or of malicious insertions by the producer or others, and could not even trace its origin.
Therefore, every time the source code is reconstructed, it produces something different compared to the previous version. It is a direct function of the complexity of the code itself.
This means that we are never sure that the code that has succeeded the initial check is exactly the one that "works" in the next network.
Hence data security risks are not and cannot be specific to Huawei alone, but are inherently common to all network builders and to their primary and standard software. Every manufacturer's check inserts new data and new unpredictable effects.
Therefore the pure network technique does not matter much and, in any case, the security problem, which is always relative, applies to everyone.
Hence the questions we must ask ourselves are eminently political, i.d. how long can Huawei withstand pressure from the Chinese government or to what extent Huawei itself intends to support the efforts of Chinese security agencies.
It is unlikely that the Chinese intelligence services want to undermine or restrict the global reach of a global and Chinese company, which is essential for the economic development of the country, by trivially putting it in the service of its networks. It is certainly not worth it.
Moreover, Huawei has developed its 5G model for at least ten years and it has contributed to the definition of the 5G standard globally.
The Chinese research into the 5G started in 2009 and Huawei is second only to Samsung for number of standard essential patents (SEPs) and has the highest global level of 5G evolution in various areas of use. There are really no credible competitors for Huawei – hence the pseudo-arguments on security or Huawei's relations with the Chinese intelligence services are used.
Too trivial and too dangerous. If anything, the true goal of the Chinese intelligence services is precisely to support Huawei's image as an impartial and global operator, certainly not as a tool for its operations.
You cannot understand the Chinese intelligence services at all – which are not childish in their approach – if you assume they behave like this.
It is rather known to all global network and IT operators that five years ago the National Security Agency (NSA) intercepted CISCO's hardware and also infiltrated and paid RSA – the company processing numerical codes for the global market – to release manipulated cryptology standards, in addition to forcing some American companies, including Yahoo!, to collaborate in the global espionage organized by US agencies.
Precisely what of which Huawei is accused.
Who owns Huawei?
100% of it is owned by a holding company, 1% of which is directly owned by Ren Zhengfei, the founder of the company.
The remaining 99% of Huawei is owned by a "union committee" of all employees. The employees' shares are, in effect, normal contractual rights for profit distribution.
Moreover, the purchase of the Huawei 5G network is particularly interesting from the price viewpoint, which could even offset the unlikely damage of a leak – possibly random – on a node of the Network.
A leak that obviously anyone can put in place – even using the Huawei network, without being part of the company.
Obviously you can also buy the 5G networks produced by Ericsson or Nokia.
These networks are definitely more expensive, less negatively affected by "external elements" (but is it true, considering that anyone can manipulate a network?) and created by less "dangerous" States – if we see them in a simplistic way – than China, which is currently the monstrum of the Western intelligence services that are now reduced to the minimum, including the US ones.
With specific reference to the relationship between 4G and 5G, it should be noted that, for 10 years, there is an average increase by 64 times in operational capacity for each system that arrives on the market.
The 4G is planned to run until 2023, but the 5G will increase the data processing power by as many as 5,000 times compared to the current 4G.
Nowadays, however, also the 4G has reached the "Shannon limit", that is the maximum limit of theoretical data transfer on a network, given a predetermined "noise" level within the network itself.
However, the current 5G – namely Huawei's – can always acquire new additional frequencies, which allow to use more channels, even simultaneously.
Nevertheless it is much more sensitive to the 4G rain.
The second advance of the 5G compared to the 4G network is the fact that the transmission cells have advanced antennas of different design compared to the current ones, capable of optimally managing different networks, even simultaneously.
Furthermore China is much more internationalized in the IT and Network sector than we may think.
Chengdu, the Chinese city with the highest density of "intel" companies, currently hosts 16,000 companies in the IT sector, including 820 ones fully owned by foreigners, in addition to Huawei's primary competitors: Cisco, Ericsson, Microsoft, etc.
Nokia-Siemens has 14 joint-ventures and directly-owned factories in China. Alcatel-Lucent has its largest factory in China. Ericsson's largest distribution centre in China is the point of reference for the whole network of the Swedish company in the world. Cisco has some Research & Development centres in China, but also 25% of all Cisco production is provided by Chinese factories.
The various quality controls, which in Huawei focus explicitly on the ban and detection of backdoors, i.e. hidden or secret ways to bypass normal authentication or encryption in computer operating system, which are controlled systematically, are managed – also financially – by companies known throughout the global market, such as Price Waterhouse Coopers for internal finance and accounting, IBM Consulting for IT technologies and many others. Hence how can we think that a company like Huawei, with this type of relations, controls and checks, is so "impenetrable", as some Western media report?
Hence, apart from the rumors spread by mass media, what are the real reasons why, according to British intelligence documents, Huawei should not spread its far more cost-effective and functional 5G than the others in the West?
a) Huawei is the result of the Chinese "political ecosystem". Well, what is the problem? How many Western companies work in China? A huge number and they all operate on the basis of local laws and China's economic and political system. It is a hollow and generic argument.
b) According to its professional detractors, Huawei is the result of the Civilian-Military merger. However, the same principle applies also to the USA. Certainly there are CPC committees in 11 of the most technologically advanced companies in China. Nevertheless, as many studies show, including Western ones, this does not automatically transfer the expanding civilian technologies to the Chinese military system.
c) In 2010, only less than 1% of hi-tech civilian companies were connected to defence-related activities. Certainly, as happens everywhere, the connection between civilian and military activities is at the origin of Xi Jinping's plans, namely the Made in China 2025 and the Next Generation Artificial Intelligence Plan. President Xi has also created the Central Military Commission for Integrated Military and Civilian Development. However, these are specific projects and predetermined development lines – not for the immediate use of civilian companies' technology state of the art in military ones.
d) The Chinese power, however, has always used – and will continue to do so – market forces to reform the old State-owned companies. In fact, this is the real current goal of Chinese power in the civilian-military relationship. This is also the reason why the big global Chinese companies are left free to float and fluctuate in the world market, instead of acting as retrievers for small and minor secrets, which the Chinese intelligence services can know anyway. Indeed, some analyses by the Chinese government itself tell us that, if the public business system does not change rapidly, most of the advanced private companies in China will de facto be cut out from the defence economy and its updating process.
e) How can we also think that a country like China manipulates one of its major companies, namely Huawei, to gather confidential information? The secrets, if any, are concepts, projects and sets of news, not the talk of some Presidents or some Ministers' phone calls to their lovers. This is at most pink press, stuff for gossip magazines we can find by hairdressers. It is never intelligence. Obviously, for many Western countries, small personal data has become the substitute for sound strategic thinking, as if the defamation of a leader were the primary goal of an agency.
f) Again according to the detractors of its 5G leadership, Huawei is supposed to be subject to the 2017 Chinese Intelligence Law. This is a rule that allows, in principle, State control over foreign individuals and companies. What do Western intelligence services do differently instead? Not much, I think. Indeed, I am fairly certain about it.
g) The 2017 law also allows the operation of the Chinese intelligence services inside and outside China. Hence, what is wrong with it? What do we do differently? Obviously, in China's legislation, it is also a matter of following and controlling the internal opposition. But, again, what do Western intelligence services do differently? Do they distribute snacks? Indeed, here is the connection between the various oppositions inside China and their use of, or even connection with, some Western intelligence agencies.
h) Furthermore, Western sources and media also state that the aforementioned Huawei's structure is "opaque". It may be so, but how is the structure of the other global hi-tech companies? Apple provides exactly the same internal data that is available to Huawei's analysts. Considering the habit and style of granting substantial shareholdings to managers, the share ownership is equally opaque and often permits severe insider trading, often in favour of competitors. There is no reason to differentiate between Huawei's corporate data and the one from other global IT and phone companies. Indeed, Huawei's technical documentation is often much more detailed than the one of its global competitors. Certainly the public officials belonging to Huawei's internal unions and control structures are accountable vis-à-vis the CPC and the State, but this holds true also for all the other Western companies that produce or sell in China. Do CISCO and Apple, who have been operating in China for many years, also in the R&D field, believe they are exempted from some security checks?
i) An apparently rational argument of Huawei's Western competitors regards the willingness of Chinese banks to fund this company. Just think about the notorious and stupidly ill-reputed "State aid".
j) Indeed, Chinese banks certainly fund Huawei-the last time to the tune of some billion yuan, but only and solely based on official budgets. Nowadays, Western financial companies have free access to as many as 44 trillion US dollars, which is exactly the current size of the Chinese financial market. They can also have the majority of shares. In 2030 Western financial companies plan to reach 10 billion US dollars of profits in China. The problem is that China is liquid, while Western countries are so to a lesser extent. Yet the credit institutions prefer not to invest in companies and prefer to do so in opaque financial instruments and government bonds.
k) Furthermore – and here we can see the solely political drift of the controversy against Huawei – it is supposed to have produced and updated the e-control networks operating in Xinjiang. Is it possible that the Uyghurs are wrong and China is right? What is the West's positive bias vis-à-vis an Islamic population that is often refractory to the Chinese system, with decades of terrorism behind it, even after a great economic boom, while the Hui – another Islamic population – do not cause any problem to China? Hence if we do not accept the "authoritarian" values of the Chinese system, we should not massively invest in that economic system. This is exactly what the Western companies are increasingly doing. Conversely, if the Western companies appreciate China's stability and efficiency, they should resign themselves to accepting also the sometimes necessary repression of vociferous or basically jihadist minorities. If the West wants the jihad liberation, possibly to counter the new "Silk Road", it shall have the courage to openly say so.
Moreover, Google is planning to re-enter the Chinese market with a version of its search system that adapts to the new Chinese laws on censorship or on the control of dangerous news. Or even on "enemy" propaganda.
Reverting to Huawei, as already mentioned, the Chinese company has set up the Centre for Cybernetics Security in Great Britain, which is anyway in constant connection with the Government Communication Headquarters (GHCQ), the British intelligence and security organisation responsible for providing signals intelligence and information assurance, as well as for controlling networks, ciphers and the Internet.
It should also be recalled that the 5G is not only a much faster Internet downloading system than the previous ones, but it is a network that will transform companies and the information technology.
Remote Medicine, self-driving vehicles, Internet of Things (IoT), new automated production systems.
These are the fields in which the outcome of the struggle between Huawei and Western companies will be decided, in a phase in which – for the first time in recent history – the USA and European allies have significantly lower leading technology than the Chinese one. This is precisely the core of the issue – not the talk about Chinese intelligence services or the rhetoric about mass control systems in Xinjiang.