The Baku Process: An Effective Cultural Diplomacy Momentum of Azerbaijan
The Republic of Azerbaijan is home of one of the earliest Christian communities in the world, the Caucasian Albanian-Apostolic Church in the village of Nic, the ancient temple of Caucasian Albania in the village of Kish, the round temple of Caucasian Albania, Khudavend Monastery Complex, the Momuna Khatun Monument, all of these unique religious and cultural monuments have deeply encouraged the Azerbaijani society and lifestyle to embrace a harmonious dialogue and preserve a combination of traditions and ceremonies of different cultures, ethnicities, civilizations and faiths.
The peculiar treasures, ancient historical sites, geographical position and the ethnic – national composition, make the Republic of Azerbaijan a special place where different cultures and religions can converge, harness an open dialogue and live in harmony.  Azerbaijan, the Land of Fire, has built an environment of tolerance, trust and confidence among the principal religious convictions: Islam, Judaism, Christianity, Catholicism; all of these elements of Azerbaijani society are shared throughout the world and the Baku Process plays an indispensable role towards harnessing intercultural dialogue, multiculturalism, spreading peaceful coexistence and prosperity across countries and regions.
On December 2-3, 2008, the President of Azerbaijan, H. E. Mr. Ilham Aliyev, initiated the "Baku Process," as an interactive international platform that encourages: a dialogue among different cultures and civilizations; promotes Azerbaijan's Cultural Diplomacy and harnesses multiculturalism policies that ensure a healthy cultural pluralism.
Intercultural Dialogue: a pillar of Azerbaijan's Cultural Diplomacy
The Republic of Azerbaijan, under the vision and guidance of national leader Heydar Aliyev, has established a solid national economy, strengthened its infrastructure and shaped an effective foreign policy during the first decade of its independence (1993 – 2003).  Founded on the solid statecraft institutions and foreign policy of Azerbaijan, on December 2nd-3rd, 2008, the current president of Azerbaijan H. E. Mr. Ilham Aliyev established the "Baku Process" under the framework of an International Conference dedicated to: "Intercultural dialogue as a basis for peace and sustainable development in Europe and its neighboring regions", with the participation of official representatives and Ministers of Culture from over eighty different countries.
The "Baku Process" aspires to promote intercultural, inter-racial and inter-religious dialogue among individuals, international experts, journalists and government leaders, while respecting the diverse cultural and ethnic backgrounds encountered throughout the five continents.
The First Baku Process Ministerial Conference was entitled: '"Baku Process" for the promotion of intercultural dialogue (2008)'; it was organized in cooperation with the Council of Europe.  On this occasion the Ministers of Culture, from Europe, Asia and Western Hemisphere, discussed viable effective methods that could promote and strengthen the cultural dialogue and preserve multiculturalism policies in many regions and countries.  This conference happened to be one of very few venues where European Ministers of Culture exchanged thoughts and views on multiculturalism, cultural diplomacy and public diplomacy with their counterparts from the Muslim Countries in Northern Africa, Middle East and Southeast Asia.
The Ministerial Conference of 2008 emphasized the vital role of effective dialogue, cultural policies, preservation of cultural monuments, and promotion of inter-religious tolerance and shared the values of Azerbaijani Multiculturalism Policy. The foreign dignitaries were introduced to a deeply rooted religious tolerance and cultural diversity that is presently flourishing among Azerbaijani people from Nakhchivan to Baku, from Shaki to Lankaran and from Quba to Tartar Region of Dağlıq Qarabağ (Upper Karabakh Region).  This conference was attended by representatives of the European Cultural Convention, Council of Europe, UNESCO, the International Organization of Turkic Culture TURKSOY; representatives of the GUAM Organization for Democracy and Economic Development shared their views on how to further strengthen cultural diplomacy projects in South – East Europe and in other regions of Europe, Africa and the Americas.  Under the framework of this event, the Ministers of Culture, adopted the 'Baku Declaration for the Promotion of Intercultural Dialogue' and established an interactive project entitled: "Artists for Dialogue."  Through the platform of Baku Process, the cultural diplomacy of Azerbaijan has bolstered its presence in the world, promoted mutual understanding among different cultures and diminished the transnational perils and threats that come from extremism, intolerance, xenophobia and racism.  According to Dr. Rashad Ilyasov; "the 'Baku Process' has tremendously strengthened Azerbaijan's geopolitical role in the global arena; modern Azerbaijan is actively contributing to the mutual development of cultures."
On his meeting with Mr. Jan Dziedziczak, held on August 17th, 2017, Academician Kamal Abdulla emphasized the importance of intercultural dialogue and noted that: "in all international events, Poland has defended Azerbaijan's just and right position and representatives of Poland have actively participated at international events." The advanced cultural partnership between Azerbaijan and Poland is one of many concrete initiatives that have swiftly developed under the framework of the "Baku Process".
Under the guidance of President Ilham Aliyev, the Government of Azerbaijan has established the Baku Process as an effective mechanism that fosters intercultural dialogue, shapes bridges of communication and confidence among nations and cultures.
In this context an important role has been played by the Heydar Aliyev Foundation, a non-for-profit institution under the leadership of Dr. Mehriban Aliyeva, First Vice President of Azerbaijan that is focused on developing projects in the areas of preservation of cultural sites, intercultural dialogue, education, youth and sports.  The priorities and strategic mission of Heydar Aliyev Foundation are to promote the cultural policy of Azerbaijan, foster international cultural research and promote cultural events in art galleries and concert halls.  In 2014, the Arts Council of Azerbaijan worked together with the Heydar Aliyev Foundation on implementing a waste recycling project together with German and Romanian art professionals and environmentalists. Such a prestigious project propelled by Azerbaijan's cultural diplomacy architects, unveils Azerbaijan as a country that is committed to promote intercultural dialogue both at home and abroad; the leaders of Baku, Nakhchivan and other cities of Azerbaijan, have a track record of concrete actions that support their genuine aspiration to build bridges of dialogue and trust among civilizations and cultures using Azerbaijan's multicultural experience, interethnic dialogue, linguistic diversity, religious tolerance and historical heritage.  Furthermore, Azerbaijan's Foreign Policy is focused to establish an International political community that Rousseau had envisaged, as a tool to man's liberation from the tyrannies, ongoing deprivations; a community that serves as a staunch advocate of human rights, equalities, defense of liberties that have attained a great magnitude and thrust on many international conferences organized by the Government of Azerbaijan, under the framework of "Baku Process".  Over the last decade Baku has served as a seedbed of pluralist dialogue, intercultural communication and incessantly serves as a platform where the consequences of constant xenophobia and regional war are diminished and in Rousseau's words: the only way of combating this war is to find a form of government that will set the law above them all."  Policies implemented by the Government of Azerbaijan are a genuine example of peaceful religious coexistence, were freedom and constitutional rights dominate the functioning structure of the state and its independent institutions.
Baku: a Center of European Cultural Policy
On October 13-15, 2009, the "Baku Process" invited more than ten European Ministers of Culture to participate in the first session of the Sixth Conference of Ministers of Culture of Islamic countries.  The member states of the Islamic Educational, Scientific and Cultural Organization (ISESCO) organized the Ministerial Roundtable on "Fostering Dialogue and Cultural Diversity – Baku Process: New Challenge for Dialogue between Civilizations," on this venue European ministers discussed the pressing cultural issues between the Islamic and European communities.  Furthermore, a special emphasis was placed to the involvement of governments, local communities and to the promotion of multiculturalism policies throughout Europe and the Middle East; as well as active engagement of youth, elected officials and teenagers.
On April 7-9, 2011, under the patronage of H. E. Mr. Ilham Aliyev, the Republic of Azerbaijan decided to host the World Forum on Intercultural Dialogue, supported by renowned international organizations such as UNESCO, UN Alliance of Civilizations, World Tourism Organization, Council of Europe, North-South Center of the Council of Europe and ISESCO.  The objective of the 1st "Baku Process" Forum was to advance cultural initiatives promoted by Azerbaijan in the sphere of cultural diplomacy, intercultural dialogue at the regional and global levels and to mark the beginning of a consolidated International Forum that tackles cultural issues and pressing international security matters that are affecting today's world.
The "Baku Process" Forum (2011) examined the hurdles that prevent communities from engaging in an effective dialogue and tackled intercultural issues based on geographic and historical contexts. Its main theme was: "United Through Common Values, Enriched by Cultural Diversity," additional plenary sessions and workshops addressed the example of cultural diversity in Azerbaijan as a positive role model to other regions and nations that aspire to preserve cultural diversity, democratic institutions, top notch education standards, faith and religious harmony as well as a propitious investigative journalism environment.
Geographically located at the heart of European and Asian civilizations, equipped with outstanding religious tolerance and admirable intercultural dialogue, the city of Baku hosted 500 participants from five continents and the representatives of 102 countries, including: public elected officials, heads of international organizations, religious leaders and heads of state. Moreover, the Intercultural Cooperation Platform was established; this venue attracted a wide array of participants and encouraged an extensive discussion on cultural issues and challenges, in this occasion the '5A' platform was established.  The symbolic "5A" platform marked the inception of the World Forum on Intercultural Dialogue that would be organized every two years, guided by a presidential decree signed in May (2011) by H. E. Mr. Ilham Aliyev, the President of the Republic of Azerbaijan.
On May 29th – June 1st, 2013, Baku hosted the 2nd World Forum on Intercultural Dialogue dedicated to generate a meaningful platform focused on cultural diversity, cultural diplomacy, intercultural cooperation, public diplomacy, regional security issues and religious affairs.  The "Baku Process" Forum has emerged as a reliable juncture that deals with ongoing challenges and opportunities that derive from multiculturalism and intercultural dialogue, the following topics were discussed at a greater length on many parallel sessions: "How to build the world's future together"; "How to build a popular support for cultural diversity"; "The New Era of Globalization: Hybridity of Cultures in a Changing World"; "Supporting Intercultural Actions."  Furthermore, under this framework, there were other conferences organized such as: "Global Intercultural Cities Learning Community"; a workshop on "Intercultural Dialogue through History Teaching: Best Practices and Challenges"; "Tourism as a key driver of Mutual Understanding and Tolerance among Cultures"; "Intercultural Dialogue through Faith and Science." This Forum was supported by UNESCO, UN Alliance of Civilizations, UN World Tourism Organization and ISESCO; it brought together principal national and international leaders and decision makers.  The 2nd World Forum hosted for the first time a conference that brought together – in Baku – more than fifty Ministers of Culture and Tourism from Europe, Middle East, Latin America and South-East Asia.
On May 18th – 19th, 2015, under the patronage of Azerbaijan's President H. E. Mr. Ilham Aliyev, Baku hosted the 3rd World Forum on Intercultural Dialogue.  This major global event was supported by the UN Alliance of Civilizations, UNESCO, Council of Europe and ISESCO.  Under the main topic: "Sharing Culture for Shared Security," the international participants discussed "culture and sustainable development in the post-2015 development agenda," this was a perfect opportunity to celebrate the World Day of Cultural Diversity for Dialogue and Development (May 21st).  In 2015, "Baku Process," highlighted once again the role of cultural policies, historical heritage, religions, faiths, immigration crisis, sports diplomacy, tertiary education, visual arts, business, university social responsibility and other aspects that promote effective intercultural dialogue; in such a convenient time when the United Nations has proclaimed the International Decade for the Rapprochement of Cultures (2013-2022).  A number of sessions were focused on: "Sharing Culture for a Shared Security: Cultural rights in the modern age"; "Countering Violent Extremism: the Role of Religious Leaders in Promoting Religious Pluralism and Advancing a Shared Well-being"; "Shaping a Common Global Agenda: the Role of International Organizations in Building Trust and Understanding Between Cultures."
The 3rd Forum, paid attention to the current global security and the role of nations in addressing the needs of vulnerable people and immigrants at a time of significant geopolitical instability, regional turmoil and European Union's large bureaucracy.  Under the framework of this forum was hosted: the second Ministerial Conference on "culture and sustainable development in the post-2015 development agenda"; the first meeting of the new Academic Forum of UNESCO Chairs on intercultural and interreligious dialogue and was launched a book by UNESCO-Tudor Rose publication entitled "Agree to Differ."  According to the President of the Republic of Azerbaijan, H. E. Mr. Ilham Aliyev: "today, representatives of all religions, ethnic groups live in Azerbaijan and are contributing for its successful economic development; I think this is one of our biggest assets. And we are proud of that. Therefore we organize numerous international events to promote the values of multiculturalism, values of peaceful cooperation, mutual understanding. I think the world needs this kind of events, needs open discussions, exchange of views in order to strengthen the positive tendencies."  The results of the Baku Forum will be included into the UNESCO publications focused on intercultural dialogue and support the development of future mission and strategic objectives, including the framework of the UN Decade for the Rapprochement of Cultures (2013-2022).
The "Baku Process" is making a prominent contribution to solve contemporary challenges and promote an international environment where living together peacefully and intercultural dialogue acquire the necessary attention to become two major pillars that guide European Countries' Cultural Dialogue and further strengthen the state of Azerbaijan's Cultural Diplomacy in the world.  The "Baku Process" creates a rare opportunity for global conversations to take place between state and non-state actors; over the last ten years, it emphasized practical actions and pragmatic cultural collaborations.
One of many concrete examples of such a pragmatic cultural approach is the visit of Bulgarian Vice President, Mrs. Margarita Popova to Baku Slavic University (BSU).  On October 1st, 2016, the Vice President Margarita Popova held a meeting with the Chancellor of Baku Slavic University, Prof. Dr. Nurlana Aliyeva.  The Vice President of Bulgaria emphasized "the education and cultural cooperation between Baku Slavic University and other Bulgarian Public Universities."  In the same vein, Chancellor Nurlana Aliyeva provided an overview of the Bulgarian Language and Culture Centre that is working at the Baku Slavic University.  In an interview for Azerbaijan State News Agency (AZERTAC), Chancellor Nurlana Aliyeva stated: "the Bulgarian Language and Culture Centre aims to develop cultural relations between the two countries."
On October 19th, 2016, Baku Slavic University (BSU) Chancellor Nurlana Aliyeva hosted a meeting with Bulgaria's renowned archaeologist Nikolay Ovcharov, a Counselor in the Ministry of Culture, Government of Bulgaria.  During this meeting Chancellor Aliyeva discussed the prospects for cooperation between the higher education institutions of Azerbaijan and Bulgaria.  This meeting was attended also by Editor-in-Chief of Standart daily newspaper Slavka Buzukova and her deputy, Mrs. Ekaterina Nikolova.
Chancellor Nurlana Aliyeva stated for Azerbaijan State News Agency (AZERTAC) that: "the cultural and scientific cooperation between Azerbaijan and Bulgaria are at excellent levels and Azerbaijani students demonstrate a special interest in the history, ethnography, economic and cultural life of Bulgaria."  Furthermore, Azerbaijan's First Lady and president of the Heydar Aliyev Foundation, Dr. Mehriban Aliyeva, has played a fundamental role in strengthening the cultural cooperation between Azerbaijan and Bulgaria."
Later on Dr. Nikolay Ovcharov had a working meeting with State Adviser on Multinational, Multicultural and Religious Affairs, Academician Kamal Abdulla.  On this occasion Azerbaijani Academician Abdulla gave an overview of cultural events organized by the Baku International Multiculturalism Centre.  Dr. Ovcharov shared the interest and possibility to have courses of Azerbaijani Multiculturalism Model be taught at various European universities, to promote the religious tolerance of Azerbaijan throughout many countries of the world.
VII Global Forum of United Nations Alliance of Civilizations (UNAOC)
On April 25th-27th, 2016, the Government of Azerbaijan hosted the 7th Global Forum of the United Nations Alliance of Civilizations (UNAOC) under the main theme: "Living Together In Inclusive Societies, A Challenge and A Goal."  At the official opening ceremony of this historic event, held at the heart of Baku, the President of Azerbaijan H. E. Mr. Ilham Aliyev stated: "It is not accidental that Baku hosts the 7th Global Forum of the United Nations Alliance of Civilizations.  Because as the land of tolerance and our commitment to multicultural values, independent Azerbaijan has an extensive experience for development of the dialogue of cultures, realization of important projects aimed at the preservation of cultural diversity and to regulate the mutual relations between civilizations and to host prestigious forums".
According to Mr. Milikh Yevdayev: "The delegates flew to Azerbaijan from every corner of the world, to discuss the power of inclusiveness in a world that is overwhelmed by division and strife.  Security experts, political scientists, heads of state, diplomats, organizational leaders, activists, students, and brave heroes, those who spend every day risking their lives at the frontlines of change – all came together for a meeting of their hearts and minds. Throughout the two days of intense programs and panels, the forum leaders gave particular attention to the role of religious leaders, women, youth, culture and education in perpetuating the message of building peace by actively and cooperatively coming together against hate and extremism. I saw many new faces, and also the familiar representatives of Azerbaijan's own diverse religious communities: Muslim, Christian and Jewish friends, and important leaders in this effort. …"
On his article: "Reflections on Global Peace and the 7th Forum of the U.N. Alliance of Civilizations;" published at The Jewish Journal, Mr. Milikh Yevdayev, emphasized: "There was something very powerful about this forum and its theme, as it relates to Azerbaijan in particular. The forum's theme 'Living Together In Inclusive Societies: A Challenge and A Goal' made me feel a sense of pride. There could be no better fit for such a program than Azerbaijan.  Positive inclusion is central to our national character, and also to our historical identity.  We are a nation defined by our success with inclusivity, multicultural and multi faith respect – now and in times when there is so much division and hatred in various parts of the world."  In his analysis Mr. Milikh Yevdayev underscored: "the UNAOC program was nothing short of uplifting, after weeks of immense worry and stress especially, as our homeland Azerbaijan came under attack again.  Before this, I wondered how to face the Passover Holiday while so many of my fellow Azerbaijanis were mourning their loved ones lost to the renewed aggression by Armenia in Azerbaijan's Karabakh region."
In her keynote speech, the First Lady of the Republic of Azerbaijan Dr. Mehriban Aliyeva stressed that tolerance and multiculturalism are a lifestyle in Azerbaijan.  She also informed the participants about the severe humanitarian and environmental consequences of Armenia's aggression against Azerbaijan and gave detailed information about the projects implemented by the Heydar Aliyev Foundation in the country and abroad on the basis of public-private and civil society partnerships.
The 7th Global Forum of the UNAOC was addressed by: the President of the Republic of Turkey Recep Tayyip Erdoğan, the UN High Representative for the Alliance of Civilizations Ambassador Nassir Abdulaziz Al-Nasser, and the Spanish Minister of Foreign Affairs Jose Manuel Garcia-Margallo.
Furthermore this global event hosted a breakout session entitled: "Constructing Peace, Deconstructing Terror," where a number of matters in the Middle East and other regions of the world were addressed. Similarly, Baku hosted other sessions; according to Dr. Rafig Novruzov the following topics were embarked upon: "a new global social contract for regions destroyed by internal and interstate conflicts and ways to reduce attraction towards extremist behavior; effective ways to restore a sense of dignity among people feeling disempowered; the changing narrative from religious and sectarian to political and strategic dimensions of violent extremism."
In these unique panels, some of the keynote speakers were: Baron John Thomas Alderdice, Former Speaker of the Northern Ireland Assembly (1998-2004); Mr. Novruz Mammadov, Mr. Egemen Bağış, Former Minister of European Union Affairs, Republic of Turkey; Mr. Samir Barhoum, Editor-in-chief of The Jordan Times.  In his remarks, Mr. Novruz Mammadov emphasized that 20 (twenty) percent of Azerbaijani lands are under the Armenian occupation. Mr. Mammadov stated: "United Nations Security Council adopted four resolutions demanding immediate and unconditional withdrawal of Armenian troops from our territory, but these resolutions remain on paper. These resolutions demand immediate and unconditional withdrawal; in some cases, resolutions of the U. N. Security Council are being implemented within hours or days.  But in our case it is more than twenty years of no action. That shows that there is a lack of political will."
In the framework of UN Alliance of Civilizations' objectives focused on: the promotion of cultural and interreligious dialogue; respect and mutual understanding among civilizations; encourage solutions that bring societies together based on the UN fundamental principles of peace and security, human rights and sustainable development; more than 4,000 delegates from 147 countries participated in the 7th Baku UNAOC Global Forum. This event was widely covered by 117 foreign and local media representatives.
In the 7th Global Forum of the UN Alliance of Civilizations was adopted the Baku Declaration during the high level ministerial meeting.  This document emphasized Azerbaijan's role as the host country of the 7th Global Forum of the UN Alliance of Civilizations under the name "Living Together in Inclusive Societies: A Challenge and A Goal", as a way to bind multiple perspectives and strengthen inclusiveness and diversity throughout many countries and regions.  According to Mr. Sarkhanbay Khuduyev: "the Baku Process, started in 2008 under the guidance and leadership of Azerbaijani President Ilham Aliyev, whose aim is to develop inter-civilizational dialogue and address intercultural convergence beyond the boundaries of Europe; the Azerbaijani head of state is raising the current multiculturalism matters at the global level."
IV World Forum on Intercultural Dialogue
On May 5-6, 2017, Baku hosted the 4th World Forum on Intercultural Dialogue, under the main theme: "Advancing Intercultural Dialogue: New Avenues for Human Security, Peace and Sustainable Development." This major global event focused on the role of faith, religions, migration, human security, sports diplomacy, cultural diplomacy, sustainable development and on ways to curtail violent extremism. The Forum provided a platform to discuss the best practices that ensure genuine respect for everyone, including freedom of religion, equal employment opportunities, good governance, effective healthcare systems and economic growth.  Heads of governments, ministers, representatives of various international organizations, senior policy makers, cultural diplomacy professionals, goodwill ambassadors, experts, journalists, practitioners, prominent intellectuals and activists, participated throughout the sessions of the 4th World Forum on Intercultural Dialogue.  According to Prof. Mehmood – Ul – Hassan Khan: "the IV World Forum on Intercultural Dialogue has already prioritized its agenda by placing intercultural dialogue and cultural diversity higher on the international agenda, it is critical for human security and a prime responsibility of our time. Prof. Ul – Hassan Khan emphasized: "[Previous] World Forums have reached remarkable achievements by bringing together heads of governments, ministers, and leaders of various international organizations, senior policy makers…" to discuss pressing challenges of our time.
Conclusion  
The Republic of Azerbaijan is a very special country where various ethnic groups, cultures, religions have coexisted for centuries since The Byzantine Empire.  The favorable geographic location of Azerbaijan has exposed this country to admirable features of European and Islamic Civilizations, making Baku, Nakhchivan, Shaki, Dağlıq Qarabağ and Quba, to become genuine archaeological and ancient commercial routes between the East and the West, as well as from the North to the South.  Azerbaijan, the Land of Fire, unlike any other country in the Eurasian landmass has preserved cultures of many ethnic groups and has become a candid bridge among millenary cultures, multiculturalism and religious dialogue.
Under the patronage of H. E. Mr. Ilham Aliyev, the President of the Republic of Azerbaijan, over the last ten years the "Baku Process" has hosted the following major events:
The I World Forum on Intercultural Dialogue held on April 7-9, 2011; addressed matters pertaining to intercultural dialogue with the participation of 500 representatives from 102 countries from all continents. The main topic of the Forum was: "United Through Common Values, Enriched by Cultural Diversity."
The II World Forum on Intercultural Dialogue held on May 29 – June 01, 2013, tackled ways on: "How to build a global future together"; "How to build a popular support for cultural diversity"; "Matters on the New Era of Globalization: hybridity of cultures in a changing world"; "Supporting intercultural actions." Another important session was focused on: ""Tourism as a key driver of mutual understanding and tolerance among cultures." The main topic of the Forum was: "Living Together Peacefully in a Diverse World".
The III World Forum on Intercultural Dialogue held on May 18-19, 2015; reflected matters on human security, the importance of sharing different cultures; understanding that human security must be a fully shared responsibility among community leaders, educators and spiritual leaders. The main topic of the Forum was: "Culture and Sustainable Development in the Post 2015 Development Agenda."
The IV World Forum on Intercultural Dialogue was held on May 5-6, 2017, tackled the role of faith, many religions, immigration policies, human security, cultural diplomacy, education, sustainable development and other matters. The main theme of this Global Forum was: "Advancing Intercultural Dialogue: New Avenues for Human Security, Peace and Sustainable Development."
All of the aforementioned major international forums have generated tangible results in the realm of Azerbaijan's Cultural Diplomacy and strengthened the role of the Government of Azerbaijan in the implementation of its foreign policy at the bilateral and multilateral platforms.
A few concrete results are:
On November 18th, 2016, Mr. Aslan Aslanov, Director General of Azerbaijan State News Agency (AZERTAC), was elected as the new president of the Organization of Asia-Pacific News Agencies (OANA) for a three years term (2016-2019). AZERTAC in cooperation with the Heydar Aliyev Foundation hosted on November 16-18, 2016, the 5th News Agencies World Congress and the 22nd session of the Council of CIS Heads of News Agencies.  Furthermore, on this occasion AZERTAC hosted the 16th General Assembly of the Organization of Asia-Pacific News Agencies (OANA).
Mr. Vugar Seyidov, Special Correspondent of AZERTAC in Germany was elected as OANA Secretary General.
The Government of Azerbaijan has helped inspire a number of regional governments, and international bodies, to pursue an active role towards strengthening their multiculturalism policies and religious dialogue, as well as intensify – and shape – these nations' respective efforts in reducing religious violence, acts of terrorism and improve regional immigration policies. In this context it is valuable to indicate a few recent events that are held in Europe: the 2nd International Conference on "Religious and Cultural Pluralism and Peaceful Coexistence in the Middle East," held in Athens (Greece) on October 30-31 (2017); organization of the 1st Ministerial Meeting of the Ancient Civilizations Forum, held in Athens on April 24-25 (2017); and the establishment of "Ancient Civilizations Forum" or GC10.  In September 23rd, 2015, leaders of European governments met in Brussels to try to shape a common action "plan on refugees following months of recriminations and amid a sense of spiraling momentum of which the leaders have lost control."
It is certain that the Republic of Azerbaijan has always harnessed an avant-garde foreign policy that addresses many global challenges that are deeply affecting Europe and Asia today.  Baku has supported, and become a global player, on all efforts led by the international community right at their inception stage; the Government of Azerbaijan under President Ilham Aliyev has proactively brought together Nobel Prize winners, heads of state and cultural experts to promote intercultural and interfaith dialogue — always intertwined with the world's pressing challenges and obstacles of today and of the future.
The nation of Azerbaijan, with its tolerant attitude and admirable acceptance of other cultures, upholds the special values of intercultural and interreligious dialogue; characteristics that are essential to foster regional peace, economic development and ensure respect for international law.  The "Baku Process" will continue to promote intercultural dialogue between governments and nations, strengthen cooperation among many ethnic groups and encourage cultural partnerships among people living on different continents.
After declaring its independence in 1991, Azerbaijan found itself fighting battles on multiple fronts against an economic collapse, political chaos, and an inter-ethnic conflict with Armenia over Nagorno-Karabakh. The staggering crisis within the country posed a great challenge for the Azerbaijani government under the leadership of Heydar Aliyev. However, several developmental strategies and effective policies introduced by the government helped Azerbaijan get back on its feet into time. By late 1990s,Azerbaijan was on its way to economic revival.
One of the first victories of Azerbaijan in the economic sector was brought about by the signing of "contract of the century". New economic reforms established a favorable environment for investment and led to socio-economic development within the country. Similarly, comprehensive institutional changes allowed the government to prevent hyperinflation and regulate the macroeconomic balance. Soon, the dynamics of economic growth in Azerbaijan shifted. Through the extraction and export of natural resources, the country saw an economic boom. By 2011 Azerbaijan's strategic country reserves reached up to 41.5 billion US dollars.
The transition was not limited to the economic sector; substantial efforts were made for the effective resolution of social problems. A new social security system was established in accordance with international standards. The quality of medical services was improved manifolds and all health-based institutions were given up to date equipment and hardware. Likewise, the educational infrastructure was also strengthened by increasing budget allocation. This allowed the government to modernize the educational system, renew the syllabus, and integrate the Azerbaijan education into the European education system. Moreover, computerizing education was one of the fundamental steps that took the education system of Azerbaijan to the next level.
Lastly, the chaos brought about due to the political transition within the country was addressed through the formation of a transparent democratic society. Political pluralism served as the basis of public progress and political parties were allowed to play a significant role in running the country's political system and growth of the civil society. This new democratic system revolutionized the structure of the society allowing citizens to have a much active role in the politics of Azerbaijan.
The successful transition in almost all sectors of Azerbaijan was the result of a well-thought consistent state policy, strong leadership, and strategic implementation. The policy makers successfully deciphered the interconnectedness of all sectors namely: economy, health, education, and politics. Understanding this interplay between different sectors helped Heydar Aliyev devise a policy that would help solidify the foundation of the state and this was to be done by inducing economic progress. In other words, once a strong and sound economy was established, it allowed the government to strengthen other state departments through the reallocation of budgets, thus boosting the overall progress of Azerbaijan. Soon enough the country was out of turmoil and on its way to become one of the most influential states in the South Caucasus.
Need for a New Vision
The socio-economic reforms introduced by Heydar Aliyev successfully mended various departments within the state. Once the foundation was solidified, the policy makers had a chance to dig deeper in order to resolve certain impediments that were still prevalent within the country and could hamper its progress in the future. Thus, President Iiham Aliyev soon signed a decree to approve a development concept known as "Azerbaijan 2020: A look into the future". This concept was developed for two main reasons: to further strengthen all sectors of the country and to keep up with the rapid advancements in the world.
In the current situation, the reforms of Heydar stand short of what is required in the 21st century.The government faces new challenges that can only be addressed through the formulation of up to date policies and this development concept provides exactly that. Moreover, now the aim of the government isto not only focus on inward but outward reforms as well that would allow it to keep up with the volant spread of information and communication technologies. In addition, globalization has been affecting the socio-economic life of most countries and Azerbaijan is no exception. Thus, it needs an effectual state policy that will allow it to adapt to these changes. The Azerbaijan vision 2020 has successfully understood the challenges and provides a comprehensive outlook on how to counter them.
The principle strategic view of the concept is to avail all the current available opportunities and resources to attain sustainable economic growth, significant social welfare, supremacy of law, effectual state management and the same time ensure human rights, freedom and development of civil society[i]. The document was approved on the basis that by 2020, Azerbaijan would a competitive state that is economically and politically developed. The government wishes to increase employment, decrease poverty, develop human capital, and ensure that all citizens have access to health care and that the environment is protected. The development concept has clearly highlighted the principle agendas that Azerbaijan needs to invest its time and money into; it provides a vision of how the country should be by the end of 2020.
Increasing the Competitive Power of the Economy
One of the first agendas of the concept is to ensure that the economic system of Azerbaijan is effective enough that it can compete globally. Statistics show that a state's economic growth can increase manifolds through state regulations within the market and continuous improvement of these regulations in accordance with the market requirements. Thus, Azerbaijan must strengthen the states regulatory and administrative functions in order to improve the business environment, maintain macroeconomic stability and at the same time be able to carry out large infrastructure projects and ensure free competition. In the light of the current pandemic, the government has created four working groups that are to build special proposals to curtail the negative effects of coronavirus on the country's economy, employment issues, macroeconomic stability and business entities thus ensuring that the country does not lose sight of the 2020 vision.
The document further states that an appropriate monetary policy will be conducted with the target to keep inflation in check and guarantee the stability of the financial sector. The development of fiscal disciple will be given special attention to increase the efficiency of expenses and the efficiency of fund distribution. Similarly, passive taxation policies are to be transformed into active taxation policies and the tax rates are to be improved to create an environment that is favorable for business activity. According to the 2019 World Bank Doing Business report, Azerbaijan reached the 24th position up from the 57th position in 2018.This brought the country one step closer to achieving its 2020 vision.
Furthermore, efforts are to be made by the Azerbaijani government to enhance and simplify foreign trade and support entrepreneurs to increase their competitiveness in the foreign market. Preferential loans given to businesses by the state will increase, the government will help small and medium size businesses to expand and strengthen their export capabilities. One of the most crucial steps taken to support small businesses was to restrict monopoly and strengthen anti-monopoly laws. This ensured that the markets had a fair competition. In addition, efforts will be made to eliminate factors that may put the local businesses at risk. In accordance with these policies in the year 2018, Azerbaijan exported goods worth $19.9 billion and imported goods worth $11.9 billion thus, resulting into a positive trade balance of 8.01billion dollars.
All the economic objectives set out in the development concept aim to modernize the economic system of Azerbaijan. It is clear that with these policies, Azerbaijan is leaning towards the west and wishes to inculcate their policies within its own sectors. The country is trying to move further away from Russian influence and wishes to abolish any major policies that were once a part of their economic system during the pre-independence era. At the same time, they want to launch their markets internationally which have been for long limited to the oil sector only.
1.1 Decreasing Dependency on the Oil Sector
While continuous work is being done on the oil sector by restructuring and modernizing the systems of extracting, transporting, and refining the oil, the government is also making efforts to develop the non-oil sector. New enterprises are to be created, other industries such as aluminum, cement and fertilizer will be developed. Alongside the development in non-oil processing industries, the main sphere of the state investment policy will be to stimulate the formation of industrial estate infrastructure in the economic districts. Similarly, foreign, and local investments in non-oil sector will be intensified through stimulating mechanisms. Creative and intellectual activities will be supported and encouraged. Special attention will be given to the agricultural sector by increasing production capability, banks will be encouraged to give out loans to farmers and modern equipment will be made available to them.
The Azerbaijani government seems ambitious and eager to reduce its dependency on the oil sector and while these reforms look promising, their proper implementation and outcomes are bound to take a lot of time. Azerbaijan for long has been generating its revenues through the export of oil and, thus a sudden shift is not only impossible but may also shake the economy. While some progress has been made in the recent years, studies show that the oil sector is still the primary economic driver as it directly makes up 44% of the country's GDP and more than 90% of the exports however, only employs 5% of the total population of the country. Therefore, while Azerbaijan does not to strengthen other enterprises, businesses and industries, the shift must occur gradually and systematically.
Balanced Development and transport infrastructure
If Azerbaijan wishes to turn itself into a regional trade hub, it must make use of its geostrategic location by establishing effective transport and transit services and develop logistical centers in various regions throughout the country. This will not only lead to foreign and local investment, but also help give out employment opportunities. The development concept states that the government will take measures to integrate the national transport system of Azerbaijan with the international transport system. To stand out in the North-South and European-Caucasus-Asia transport corridors, the time of export and import operations will be reduced, the procedures will be made simpler and the cost of sending a cargo to Azerbaijani territory will be reduced. The country's road in these corridors will be brought in line with the international standards. Similarly, new roads will be developed, and the railway system will be restored and modernized; same goes for air transport. Special development projects will be carried out to improve the infrastructure in rural areas and villages.
If Azerbaijan is successful in carrying out these plans, it will stimulate balanced socio-economic growth within all regions of the country. Inequality and sharp differences in the rural and urban areas will be reduced. Moreover, the burden on city centers will decrease and less people will migrate from the rural areas in search of jobs. Furthermore, once the time for exports and imports is reduced, more trade will be carried out using Azerbaijani territory hence, leading to greater revenue generation.
Development in Social Spheres
Social Developments must go by side the economic developments; thus the 2020 concept puts special emphasis on how social sectors in Azerbaijan will be upgraded.
3.1 Health Sector
Azerbaijan wishes to increase its funding to the health care system and aims to construct, reconstruct, and refurbish health institutions throughout the country. The extreme centralization of management will be abandoned, and the power will be distributed among various management entities. The state will work on fighting diseases and implement preventive measures. Educational programs will be carried out against smoking alcoholism and drug addiction. There will be mass health examinations and preventive checkups for children and teachers. Above all, the government will make sure that medicines are physically and economically available to the entire population and ensure that all medicines are licensed and of high quality.
3.2 Educational system
Reforms have been made to increase the quality of education; programs have been drafted and implemented to rationalize general education institutions. Systemic measures will be taken to encourage the intellectual thought process of students. Furthermore, electronic education technologies will be made available to schools in order to create a virtual yet, effective learning environment for students. The aim is that every classroom must have laptops, projectors, and an electronic table. Most importantly, teachers must be trained to specialize in interactive teaching technologies. Internationally speaking, the government wants to increase the participation of educational institutions especially higher education institutions in international programs.
One of the main objectives of these reforms is to integrate the Azerbaijani education system with the European system. Once the reforms are implemented in their full essence, the standard of their education will be enhanced, more international students are likely to enroll in Azerbaijani universities and take part in cultural exchange programs that will in turn help promote and secure the cultural heritage of the country. Increased international recognition of higher education in Azerbaijan will without doubt prove to be fruitful for their education system.
3.3 Social Security System
A new state program 2016-2020 has further deepened the current pension reforms. As a result of this, not only the state social system will improve, but in fact a saving mechanism for state pension will be established. Access to information about the social insurance fee present in an individual's account will be made easy. Next, the process of registering insurers will be completely automated, these insures will automatically be registered in the insurance system. Unlike before, the citizens will not need to come up any documents to receive pensions. Moreover, the pensions will be appointed to citizens in an automatic way through a single center. Furthermore, the system that selects which families are in need for social aid will improve, rehabilitation centers will be created for the homeless, young displaced persons will be helped and work will be done to improve the conditions of labor that has migrated to foreign countries.
Protection of environment
One of the fundamental targets of this development concept is to carry out socio-economic development while keeping ecological factors in mind. For this reason, effective monitoring and supervision systems are to be developed. Measures will be taken to control deforestation and desertification. Land that has become unusable as a result of industrial activates will be restored. Progressive methods will be introduced in the waste management sector and the percentage of recycling will be increased. During construction projects the environment will be prioritized and most importantly the negative effect of extraction of oil and gas will be neutralized.
One of the biggest contributors of pollution in Azerbaijan is its oil industry; however, little attention has been given in the development concept to curtail its effects.No clear policy has been introduced to monitor the activities of oil industries that continue to degrade the air, land, and soil of the country. The Caspian Sea as a result of oil drilling has been severely contaminated thus killing the habitat of sea life. Special attention must be given to limit the devastating effects of oil industry on Azerbaijan in the long term.
Strengthening legislation and government institutions
In order to achieve all the reforms mentioned above, consistent measures should be taken to improve and strengthen the legislation and governmental institution of Azerbaijan; only then will the vision of 2020 truly be achieved.
The objective of the 2020 concept in this case is to update the law enforcement agencies and bring them in line with the international standards. The infrastructure of the court must be improved, this means electronic services will be introduced and citizens will have a greater chance at getting justice. The potential of the institutions will be nourished for the effective implementation of laws and new reforms. The state will fight against corruption in all sectors, the transparency of the government will be increased, and citizens will be given greater access to state information.
Recommendations
The 2020 Azerbaijan development concept is a comprehensive and versatile understanding of the impediments currently hindering the progress of Azerbaijan and at the same time, it has successfully drafted policies that will help the government counter these impediments in order to secure and strengthen the socio-economic conditions of Azerbaijan in the long run. However, a few steps must be kept in mind for the successful and through implementation of the entire concept:
A new government agency must be created that determines through statistical analysis which sector should be prioritized first and how its improvement effects the other sectors
A special mechanized system must be established that monitors the implementation of all new reforms and finds out how they can be improved
Data regarding the progress in all sectors should be collected on a yearly basis
The reforms should not be limited to the 2020 development concept; new reforms should be introduced in accordance with the requirements as the world moves towards greater advancement
A special anti-corruption force should be created which keeps a check on the implementation of the reforms in their true essence
---
[i] Government of Azerbaijan,Azerbaijan 2020: Look into the Future" Concept of Development,(Baku, 2012),9.
What awaits Ukraine after US presidential elections?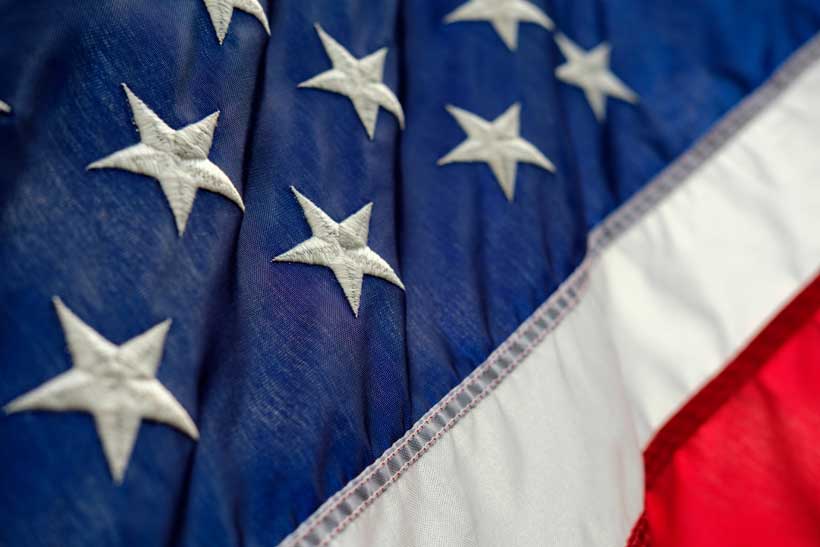 Who is the man that Kiev wants in the White House – Republican Donald Trump or Democrat Joe Biden? For a country like Ukraine, so sensitive to external influences, this is an overarching issue.
Joe Biden's election in November would bring Ukraine into Washington's sharper focus. However, important as this may seem to Kiev, this attention may prove excessive. During Biden's vice presidency this attention was so intense that it bordered on personal interest, and, ultimately, even interference in Ukraine's internal affairs.
On the outside, the love affair between Ukraine and a possible Democratic president will most likely express itself in US support for Kiev's confrontational actions and statements. With Biden at the helm, Washington could even try to influence the Minsk process. Kiev has on many occasions declared its desire to bring Washington and London into the Minsk talks. Neither the British nor the Americans have so far responded to this call, but the US Democrats are sure to ramp up their activity on this track. One should not expect too much here though, and a mere statement by Washington that the Minsk accords need to be revised will already come as a breakthough for Kiev. As for President Trump, he just couldn't care less about the negotiations on Donbass, which he views as having nothing to do with America's interests.
On Biden's watch, Washington could resume the previous format of interaction between the US State Department and Kiev and bring back the post of the State Department's special representative in Ukraine, which until the fall of 2019 was held by Kurt Volker – a semi-official channel of interaction that formally demonstrated Ukraine's importance to the United States. The resignation of Volker, who failed to fully implement what he had been tasked by Trump in a country he did not care much about, could lead to the elimination of the position of the State Department's special representative for Ukraine, as an unnecessary catalyst for US-Ukrainian relations. This means that the usual diplomatic channels (embassy) between countries are quite enough, that the interests of the president can be taken care of by trusted people (Giuliani), and issues of international politics should be resolved with Putin and Europe (Merkel and Macron), which is not doing enough to uphold Ukraine's interests. To demonstrate the importance of the Ukrainian track, however, Biden may bring back the position of the State Department's official representative in Ukraine.
With regard to Crimea, Ukraine is already urging NATO to build up its presence in the Black Sea to counter Russia's alleged "aggression" and its "militarization of the occupied Crimea." Ukraine's First Deputy Foreign Minister Emine Dzhepparova [representative of the Mejlis of the Crimean Tatar people, banned in Russia – D.B.) has called on NATO to expand its foothold in the Black Sea region.
"The security of Ukraine and NATO are inseparable, and strengthening cooperation in the Black Sea is our common priority," Dzhepparova wrote on her Twitter account. Under Biden, the United States can intensify its efforts in this direction.
The issue of NATO's presence in the Black Sea region is always on the agenda, regularly escalating in connection with various events – in 2014 in Crimea, the war in Syria, etc. Last autumn, the RAND Corporation think tank published a report on how best to counter Russia's influence in the Black Sea region. Its main conclusion is that due to the West's shortsighted policy towards the two regional powerhouses – Russia and Turkey, as well as its underestimation of the political power wielded by their leaders, who subordinate their domestic and foreign policies to their countries' interests, and not those of the "new world order" and "democratization," it has lost this region and something needs to be done about it.
For Biden, the need "to do something" could become a source of confrontation with Russia. Biden could be all too happy to do this "something" through NATO, seeing this as a sign of support for Ukraine and Georgia, an opportunity to rein in Turkey's growing assertiveness and bring Bulgaria and Romania closer into the game by stoking confrontation and militarization of the region with a possible supply to them of coastal missile systems. In general, one can expect an uptick in military-political interaction in the form of active cooperation between Ukraine and NATO, as well as arms deliveries.
The arrival of a Democrat to the White House may also ratchet up the internal political struggle in Ukraine, where the nationalist opposition, conditionally led by the "friend of the Democrats," ex-president Petro Poroshenko, may try to regain power. Poroshenko, meanwhile, is being charged with high treason, corroborated, among other things, by his recorded conversations with Biden – both politicians have cases that they would very much like to hush up. Besides, the nationalists' activity will inevitably impact the Minsk process, and, possibly, the situation along the disengagement line in Donbass.
What can Kiev expect from President Donald Trump? Less interference in its domestic affairs – once reelected, Trump will most likely lose interest in the active search for compromising evidence on Biden, although he is unlikely to give up this matter altogether. It will all depend on further confrontation between him and his opponents. The main danger for Trump after his re-election will be not so much the Democrats as such, but the political and social processes unfolding in the country, above all the Black Lives Matter campaign. The only thing that may get Trump interested in Ukraine is his ongoing confrontation with China. The United States is enthusiastically blocking the sale of Ukraine's Motor Sich engine building corporation to the Chinese company Beijing Skyrizon Aviation.
The Americans see the deal as a security threat, since it would provide the Chinese with new aviation technologies. As for Motor Sich, the company has been forced to make a deal with the Chinese because of the loss of the market for its products and the breakdown of supply chains with Russia after 2014.
Blocking Russian gas supplies to Ukraine and attempts to disrupt energy cooperation between Russia and Europe (Nord Stream-2 ") is another factor that Trump and Kiev look eye to eye on, even though Kiev says that the continued transit of Russian gas across its territory is a guarantee of Ukraine's European integration. Trump's interest in Ukraine will depend on his pragmatic view of geopolitics and economics, as well as the political threats he may see coming from Kiev.
In an hours-long interview, President Zelensky's former chief of staff, Andriy Bohdan, thus described the system of relations existing between the United States and Ukraine: "In general, there are three tracks, three points of negotiations with the United States. The first is intelligence and security services. We are blind kittens here, really, and all our military capabilities, the capabilities of our special services are information that the international community shares with us. And besides the war, these are drugs, crimes, security. These are plans in general, analytics – we have no analytics. The second negotiating track is diplomatic service. [On this track, according to Bohdan, conversations begin and end with the fact that NABU (National Security Agency of Ukraine, headed by Artyom Sytnik) created on Washington's orders, is an important and untouchable organization – D.B.] And our third negotiation track is financial organizations. 'Give me the money.'"
Democrats and Republicans alike perceive Ukraine as a buffer zone between Russia and Europe, Russia and NATO. Ukraine will remain a platform for creating reasons for sanctions, justifying sanctions, an active participant in and an accomplice to sanctions processes. Obviously, the sanctions confrontation over Nord Stream-2 is just beginning, and Ukraine, as a party fearing the loss of transit, has long been calling for sanctions against this Russian-European project.
Any of the two contenders for the White House will talk about providing financial assistance to Ukraine, with Trump being more pragmatic, and Biden – more "rhetorical." With Biden in power, the Ukrainian economy could be reduced to handouts.
The US will not go overboard with its interference in Ukraine's internal affairs though, because this is a costly affair (Ukrainian oligarchs have enough money to conduct any political campaign of any scale. Why would Washington spend money if it can exert influence or clinch an agreement?) Lobbying the interests of private individuals or politicians that are to Washington's liking is no problem – suffice it to recall the story of the Burisma Company that tarnished the reputation of the Biden family. Influencing the political landscape by persecuting politicians and oligarchs is also an option (recall the recent cases of tycoons like Dmytro Firtash and Ihor Kolomoyskyi).
President Zelenskiy and many other Ukrainian politicians, dependent on Washington, now face the daunting and, at the same time, important task of choosing the right course of action before the US elections. According to some Ukrainian observers, Zelensky made his choice after long hours of brainstorming with his trusted confidants. It looks like this: "No sudden movements [until November 2020 – D.B.], no progress in the investigation of the criminal case against Biden and his son Hunter, no Burisma and no Derkach tapes. We imitate a "stormy discourse" in the Minsk format, pretend to support the "Belarusian Maidan," but we lie low and carefully compare the ratings of Trump and Biden."
In a nutshell, Ukraine is seen by Washington as just a platform for serving America's geopolitical interests, which is also being used for party-political and private interests. Will anything change for Ukraine depending on who wins the November 2020 US elections? My answer is no.
From our partner International Affairs
Azerbaijan-Russia Ties Face Increasing Challenges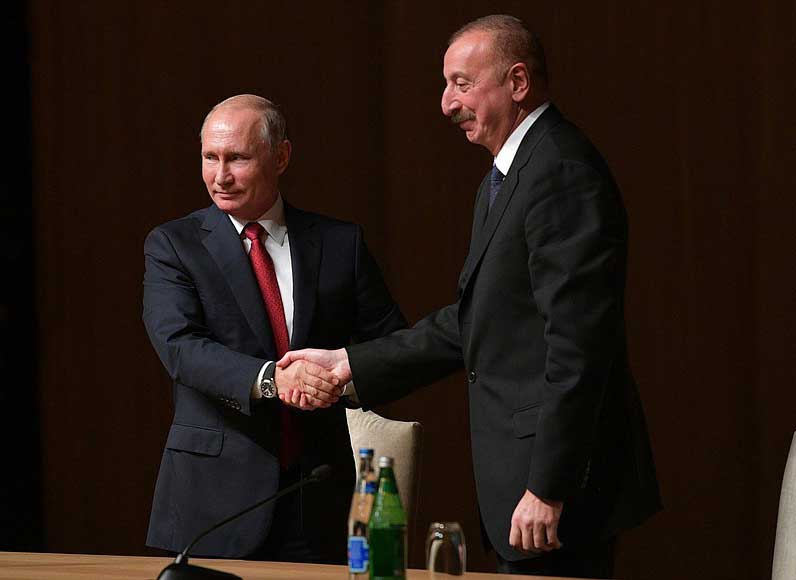 Russia-Azerbaijan ties face increased challenges as Baku accused Moscow of purposefully stoking the conflict by providing arms to Armenia. It is notable that this rhetoric develops when Turkey is particularly vocal in its military support for Azerbaijan. Though it still remains to be seen whether these signs evolve into a concrete policy shift in Azerbaijan, hopes for diplomatic solution of Nagorno Karabakh conflict recede, and Turkey and Russia up their military support for Baku and Yerevan.
Azerbaijan-Russia relations face increasing challenges as the geopolitical situation in the South Caucasus evolves. A series of events tested the bilateral ties and there is an increasing amount of evidence that some reconsideration of foreign policy on Azerbaijan's part could be taking place.
The first challenge was the July fighting on Armenia-Azerbaijan frontier, far from the actual source of conflict – Nagorno Karabakh. What could have been a relatively unnoticed confrontation, it drew international attention due to the geostrategic infrastructure which runs near the fighting zone in Azerbaijan's Tovuz region. Those are:
Baku-Supsa and Baku-Tbilisi-Ceyhan pipelines, which deliver Caspian oil to the Black and the Mediterranean Seas;
South Caucasus natural gas pipeline, which will send Azerbaijani gas to the EU and plays a key component in Turkey's emerging strategy of positioning itself as regional energy hub.
In addition, the region also has the Baku-Tbilisi-Akhalkalaki-Kars (BTAK) railroad (unveiled in 2017) and rarely mentioned the fiber-optic cables linking Europe with Central Asia. The Tovuz corridor also has a crucial Azerbaijan-Georgia highway, which allows Azerbaijan to connect to the Black Sea.
Thus in July Azerbaijan faced a threat to its major income. Damage to the infrastructure would also diminish the country's geopolitical weight as a safe source of oil and gas. While fighting in or around Nagorno Karabakh takes place occasionally and at times reaches a serious level, such as in 2016, it nevertheless fits into the overall narrative of more or less predictable military scenarios which military and political leaders in Baku would expect. The Tovuz fighting, on the other hand, goes against most military narratives and required Baku's tougher reaction. This is how the ties with Russia, Armenia's major economic and military ally, come under intense scrutiny in Baku.
It is has always been a long-term challenge for Azerbaijan. Baku occasionally expresses its concerns on Russia's military support for Armenia, but the criticism has usually been aired though newspapers and media rather than by high-level political figures. This changed following the July fighting.
Reasons are multiple. First, Russia (using its 102rd military base in Gyumri) and Armenia launched snap combat drills on July 17-20, just as the fighting in Tovuz region was still unfolding. Second, a series of flights of Russian military cargo planes to Armenia took place right after the July fighting.
In a notable change of tone the Azerbaijani president Ilham Aliyev surprisingly publicly complained to his Russian counterpart Vladimir Putin, stating that the recent reports on allegedly increasing Russian military support (400 tons of military hardware) for Armenia raise concerns and questions in Azerbaijani society. Perhaps as a reaction to growing bilateral differences, the Russian defense minister Sergey Shoigu visited Baku to assure the Azerbaijani public that the flights were not of a military nature, but rather transported materials for the 102nd military base.
However, the affair did not end there as a senior adviser to Aliyev, Hikmet Hajiyev, on August 29, following Shoigu's visit, claimed that "the explanation by the Russian side is not entirely satisfactory." This effectively meant publicly refuting the Russian defense minister's statements, further aggravating differences between the two states.
A September 1 article by Nezavisimaya Gazeta claimed that Azerbaijan had readied 500 Syrian militants in preparation for a "blitzkrieg against Armenia" and that Turkey has its troops on Azerbaijani soil. Baku vehemently criticized the report calling it "slander and [a] dirty campaign against our country."
Yet another sign of troubled ties is the September 6th decision by Azerbaijan's Defense Ministry opting out the Russia-led "Caucasus-2020" military drills (planned to be held in the southwest of Russia). Only two servicemen will be sent as observers. Though officially no concrete reasons for the withdrawal were given, it is possible to link the decision to Azerbaijan's recent grievances at Russia.
Some larger reasons too might be at play motivating a change in Azerbaijan's rhetoric. The Minsk Group, the body that aims to facilitate the negotiations between Armenia and Azerbaijan is faltering. No concrete way to resolve the stand-off is present and the July fighting has just showed that diplomatic tools are receding. A vacuum is being created for regional powers to fill in. This is how Turkey comes to play an increasingly larger role in Baku's strategic calculus.
Indeed, as the July fighting unfolded Turkey has been especially supportive of Azerbaijan. For instance, Turkish President Recep Tayyip Erdoğan noted "Turkey will never hesitate to stand against any attack on the rights and lands of Azerbaijan, with which it has deep-rooted friendly ties and brotherly relations." Turkey's Defense Minister Hulusi Akar even warned that Armenia will be "brought to account" for its "attack" on Azerbaijan. Then large Turkish-Azerbaijani military exercises followed.
Turkey's calculus here is clear as the country needs to defend the vital oil, gas and railway infrastructure coming from Azerbaijan. And considering how far has diplomacy receded around Nagorno Karabakh issue, Turkey and Russia are set to play an even larger military and economic role in the South Caucasus. For the moment open rivalry will be avoided, but for Moscow and Ankara the region represents yet another area of covert competition along with Syria and Libya.
However, casting Azerbaijan-Russia relations as deteriorating is not entirely correct. Intensive cooperation still exists between the states. Azerbaijan's Minister of Foreign Affairs, Jeyhun Bayramov, paid an official visit to Russia on August 26 at the invitation of Russian Foreign Minister, Sergey Lavrov.
In late August-early September Azerbaijani servicemen participated in the "Tank Biathlon" and also won the Sea Cup competition – both held as part of the "International Army Games – 2020" organized by the Russian Ministry of Defense.
It is still hard to see whether Azerbaijan's changing rhetoric towards Russia is more than just a temporary, tactical maneuver. It could be a clever diplomatic game Azerbaijan has always pursued since 1990s – namely, facing its larger neighbors against one another. Nevertheless, the rhetoric and recent political decision signal a search for reconsideration of some basic elements in Baku's strategic vision. Turkey's bigger role is likely to be sought more intensively, while hopes for a diplomatic solution to the Nagorno Karabakh conflict would further recede.
Author's note: first published in caucasuswatch