The Baku Process: An Effective Cultural Diplomacy Momentum of Azerbaijan
The Republic of Azerbaijan is home of one of the earliest Christian communities in the world, the Caucasian Albanian-Apostolic Church in the village of Nic, the ancient temple of Caucasian Albania in the village of Kish, the round temple of Caucasian Albania, Khudavend Monastery Complex, the Momuna Khatun Monument, all of these unique religious and cultural monuments have deeply encouraged the Azerbaijani society and lifestyle to embrace a harmonious dialogue and preserve a combination of traditions and ceremonies of different cultures, ethnicities, civilizations and faiths.
The peculiar treasures, ancient historical sites, geographical position and the ethnic – national composition, make the Republic of Azerbaijan a special place where different cultures and religions can converge, harness an open dialogue and live in harmony.  Azerbaijan, the Land of Fire, has built an environment of tolerance, trust and confidence among the principal religious convictions: Islam, Judaism, Christianity, Catholicism; all of these elements of Azerbaijani society are shared throughout the world and the Baku Process plays an indispensable role towards harnessing intercultural dialogue, multiculturalism, spreading peaceful coexistence and prosperity across countries and regions.
On December 2-3, 2008, the President of Azerbaijan, H. E. Mr. Ilham Aliyev, initiated the "Baku Process," as an interactive international platform that encourages: a dialogue among different cultures and civilizations; promotes Azerbaijan's Cultural Diplomacy and harnesses multiculturalism policies that ensure a healthy cultural pluralism.
Intercultural Dialogue: a pillar of Azerbaijan's Cultural Diplomacy
The Republic of Azerbaijan, under the vision and guidance of national leader Heydar Aliyev, has established a solid national economy, strengthened its infrastructure and shaped an effective foreign policy during the first decade of its independence (1993 – 2003).  Founded on the solid statecraft institutions and foreign policy of Azerbaijan, on December 2nd-3rd, 2008, the current president of Azerbaijan H. E. Mr. Ilham Aliyev established the "Baku Process" under the framework of an International Conference dedicated to: "Intercultural dialogue as a basis for peace and sustainable development in Europe and its neighboring regions", with the participation of official representatives and Ministers of Culture from over eighty different countries.
The "Baku Process" aspires to promote intercultural, inter-racial and inter-religious dialogue among individuals, international experts, journalists and government leaders, while respecting the diverse cultural and ethnic backgrounds encountered throughout the five continents.
The First Baku Process Ministerial Conference was entitled: '"Baku Process" for the promotion of intercultural dialogue (2008)'; it was organized in cooperation with the Council of Europe.  On this occasion the Ministers of Culture, from Europe, Asia and Western Hemisphere, discussed viable effective methods that could promote and strengthen the cultural dialogue and preserve multiculturalism policies in many regions and countries.  This conference happened to be one of very few venues where European Ministers of Culture exchanged thoughts and views on multiculturalism, cultural diplomacy and public diplomacy with their counterparts from the Muslim Countries in Northern Africa, Middle East and Southeast Asia.
The Ministerial Conference of 2008 emphasized the vital role of effective dialogue, cultural policies, preservation of cultural monuments, and promotion of inter-religious tolerance and shared the values of Azerbaijani Multiculturalism Policy. The foreign dignitaries were introduced to a deeply rooted religious tolerance and cultural diversity that is presently flourishing among Azerbaijani people from Nakhchivan to Baku, from Shaki to Lankaran and from Quba to Tartar Region of Dağlıq Qarabağ (Upper Karabakh Region).  This conference was attended by representatives of the European Cultural Convention, Council of Europe, UNESCO, the International Organization of Turkic Culture TURKSOY; representatives of the GUAM Organization for Democracy and Economic Development shared their views on how to further strengthen cultural diplomacy projects in South – East Europe and in other regions of Europe, Africa and the Americas.  Under the framework of this event, the Ministers of Culture, adopted the 'Baku Declaration for the Promotion of Intercultural Dialogue' and established an interactive project entitled: "Artists for Dialogue."  Through the platform of Baku Process, the cultural diplomacy of Azerbaijan has bolstered its presence in the world, promoted mutual understanding among different cultures and diminished the transnational perils and threats that come from extremism, intolerance, xenophobia and racism.  According to Dr. Rashad Ilyasov; "the 'Baku Process' has tremendously strengthened Azerbaijan's geopolitical role in the global arena; modern Azerbaijan is actively contributing to the mutual development of cultures."
On his meeting with Mr. Jan Dziedziczak, held on August 17th, 2017, Academician Kamal Abdulla emphasized the importance of intercultural dialogue and noted that: "in all international events, Poland has defended Azerbaijan's just and right position and representatives of Poland have actively participated at international events." The advanced cultural partnership between Azerbaijan and Poland is one of many concrete initiatives that have swiftly developed under the framework of the "Baku Process".
Under the guidance of President Ilham Aliyev, the Government of Azerbaijan has established the Baku Process as an effective mechanism that fosters intercultural dialogue, shapes bridges of communication and confidence among nations and cultures.
In this context an important role has been played by the Heydar Aliyev Foundation, a non-for-profit institution under the leadership of Dr. Mehriban Aliyeva, First Vice President of Azerbaijan that is focused on developing projects in the areas of preservation of cultural sites, intercultural dialogue, education, youth and sports.  The priorities and strategic mission of Heydar Aliyev Foundation are to promote the cultural policy of Azerbaijan, foster international cultural research and promote cultural events in art galleries and concert halls.  In 2014, the Arts Council of Azerbaijan worked together with the Heydar Aliyev Foundation on implementing a waste recycling project together with German and Romanian art professionals and environmentalists. Such a prestigious project propelled by Azerbaijan's cultural diplomacy architects, unveils Azerbaijan as a country that is committed to promote intercultural dialogue both at home and abroad; the leaders of Baku, Nakhchivan and other cities of Azerbaijan, have a track record of concrete actions that support their genuine aspiration to build bridges of dialogue and trust among civilizations and cultures using Azerbaijan's multicultural experience, interethnic dialogue, linguistic diversity, religious tolerance and historical heritage.  Furthermore, Azerbaijan's Foreign Policy is focused to establish an International political community that Rousseau had envisaged, as a tool to man's liberation from the tyrannies, ongoing deprivations; a community that serves as a staunch advocate of human rights, equalities, defense of liberties that have attained a great magnitude and thrust on many international conferences organized by the Government of Azerbaijan, under the framework of "Baku Process".  Over the last decade Baku has served as a seedbed of pluralist dialogue, intercultural communication and incessantly serves as a platform where the consequences of constant xenophobia and regional war are diminished and in Rousseau's words: the only way of combating this war is to find a form of government that will set the law above them all."  Policies implemented by the Government of Azerbaijan are a genuine example of peaceful religious coexistence, were freedom and constitutional rights dominate the functioning structure of the state and its independent institutions.
Baku: a Center of European Cultural Policy
On October 13-15, 2009, the "Baku Process" invited more than ten European Ministers of Culture to participate in the first session of the Sixth Conference of Ministers of Culture of Islamic countries.  The member states of the Islamic Educational, Scientific and Cultural Organization (ISESCO) organized the Ministerial Roundtable on "Fostering Dialogue and Cultural Diversity – Baku Process: New Challenge for Dialogue between Civilizations," on this venue European ministers discussed the pressing cultural issues between the Islamic and European communities.  Furthermore, a special emphasis was placed to the involvement of governments, local communities and to the promotion of multiculturalism policies throughout Europe and the Middle East; as well as active engagement of youth, elected officials and teenagers.
On April 7-9, 2011, under the patronage of H. E. Mr. Ilham Aliyev, the Republic of Azerbaijan decided to host the World Forum on Intercultural Dialogue, supported by renowned international organizations such as UNESCO, UN Alliance of Civilizations, World Tourism Organization, Council of Europe, North-South Center of the Council of Europe and ISESCO.  The objective of the 1st "Baku Process" Forum was to advance cultural initiatives promoted by Azerbaijan in the sphere of cultural diplomacy, intercultural dialogue at the regional and global levels and to mark the beginning of a consolidated International Forum that tackles cultural issues and pressing international security matters that are affecting today's world.
The "Baku Process" Forum (2011) examined the hurdles that prevent communities from engaging in an effective dialogue and tackled intercultural issues based on geographic and historical contexts. Its main theme was: "United Through Common Values, Enriched by Cultural Diversity," additional plenary sessions and workshops addressed the example of cultural diversity in Azerbaijan as a positive role model to other regions and nations that aspire to preserve cultural diversity, democratic institutions, top notch education standards, faith and religious harmony as well as a propitious investigative journalism environment.
Geographically located at the heart of European and Asian civilizations, equipped with outstanding religious tolerance and admirable intercultural dialogue, the city of Baku hosted 500 participants from five continents and the representatives of 102 countries, including: public elected officials, heads of international organizations, religious leaders and heads of state. Moreover, the Intercultural Cooperation Platform was established; this venue attracted a wide array of participants and encouraged an extensive discussion on cultural issues and challenges, in this occasion the '5A' platform was established.  The symbolic "5A" platform marked the inception of the World Forum on Intercultural Dialogue that would be organized every two years, guided by a presidential decree signed in May (2011) by H. E. Mr. Ilham Aliyev, the President of the Republic of Azerbaijan.
On May 29th – June 1st, 2013, Baku hosted the 2nd World Forum on Intercultural Dialogue dedicated to generate a meaningful platform focused on cultural diversity, cultural diplomacy, intercultural cooperation, public diplomacy, regional security issues and religious affairs.  The "Baku Process" Forum has emerged as a reliable juncture that deals with ongoing challenges and opportunities that derive from multiculturalism and intercultural dialogue, the following topics were discussed at a greater length on many parallel sessions: "How to build the world's future together"; "How to build a popular support for cultural diversity"; "The New Era of Globalization: Hybridity of Cultures in a Changing World"; "Supporting Intercultural Actions."  Furthermore, under this framework, there were other conferences organized such as: "Global Intercultural Cities Learning Community"; a workshop on "Intercultural Dialogue through History Teaching: Best Practices and Challenges"; "Tourism as a key driver of Mutual Understanding and Tolerance among Cultures"; "Intercultural Dialogue through Faith and Science." This Forum was supported by UNESCO, UN Alliance of Civilizations, UN World Tourism Organization and ISESCO; it brought together principal national and international leaders and decision makers.  The 2nd World Forum hosted for the first time a conference that brought together – in Baku – more than fifty Ministers of Culture and Tourism from Europe, Middle East, Latin America and South-East Asia.
On May 18th – 19th, 2015, under the patronage of Azerbaijan's President H. E. Mr. Ilham Aliyev, Baku hosted the 3rd World Forum on Intercultural Dialogue.  This major global event was supported by the UN Alliance of Civilizations, UNESCO, Council of Europe and ISESCO.  Under the main topic: "Sharing Culture for Shared Security," the international participants discussed "culture and sustainable development in the post-2015 development agenda," this was a perfect opportunity to celebrate the World Day of Cultural Diversity for Dialogue and Development (May 21st).  In 2015, "Baku Process," highlighted once again the role of cultural policies, historical heritage, religions, faiths, immigration crisis, sports diplomacy, tertiary education, visual arts, business, university social responsibility and other aspects that promote effective intercultural dialogue; in such a convenient time when the United Nations has proclaimed the International Decade for the Rapprochement of Cultures (2013-2022).  A number of sessions were focused on: "Sharing Culture for a Shared Security: Cultural rights in the modern age"; "Countering Violent Extremism: the Role of Religious Leaders in Promoting Religious Pluralism and Advancing a Shared Well-being"; "Shaping a Common Global Agenda: the Role of International Organizations in Building Trust and Understanding Between Cultures."
The 3rd Forum, paid attention to the current global security and the role of nations in addressing the needs of vulnerable people and immigrants at a time of significant geopolitical instability, regional turmoil and European Union's large bureaucracy.  Under the framework of this forum was hosted: the second Ministerial Conference on "culture and sustainable development in the post-2015 development agenda"; the first meeting of the new Academic Forum of UNESCO Chairs on intercultural and interreligious dialogue and was launched a book by UNESCO-Tudor Rose publication entitled "Agree to Differ."  According to the President of the Republic of Azerbaijan, H. E. Mr. Ilham Aliyev: "today, representatives of all religions, ethnic groups live in Azerbaijan and are contributing for its successful economic development; I think this is one of our biggest assets. And we are proud of that. Therefore we organize numerous international events to promote the values of multiculturalism, values of peaceful cooperation, mutual understanding. I think the world needs this kind of events, needs open discussions, exchange of views in order to strengthen the positive tendencies."  The results of the Baku Forum will be included into the UNESCO publications focused on intercultural dialogue and support the development of future mission and strategic objectives, including the framework of the UN Decade for the Rapprochement of Cultures (2013-2022).
The "Baku Process" is making a prominent contribution to solve contemporary challenges and promote an international environment where living together peacefully and intercultural dialogue acquire the necessary attention to become two major pillars that guide European Countries' Cultural Dialogue and further strengthen the state of Azerbaijan's Cultural Diplomacy in the world.  The "Baku Process" creates a rare opportunity for global conversations to take place between state and non-state actors; over the last ten years, it emphasized practical actions and pragmatic cultural collaborations.
One of many concrete examples of such a pragmatic cultural approach is the visit of Bulgarian Vice President, Mrs. Margarita Popova to Baku Slavic University (BSU).  On October 1st, 2016, the Vice President Margarita Popova held a meeting with the Chancellor of Baku Slavic University, Prof. Dr. Nurlana Aliyeva.  The Vice President of Bulgaria emphasized "the education and cultural cooperation between Baku Slavic University and other Bulgarian Public Universities."  In the same vein, Chancellor Nurlana Aliyeva provided an overview of the Bulgarian Language and Culture Centre that is working at the Baku Slavic University.  In an interview for Azerbaijan State News Agency (AZERTAC), Chancellor Nurlana Aliyeva stated: "the Bulgarian Language and Culture Centre aims to develop cultural relations between the two countries."
On October 19th, 2016, Baku Slavic University (BSU) Chancellor Nurlana Aliyeva hosted a meeting with Bulgaria's renowned archaeologist Nikolay Ovcharov, a Counselor in the Ministry of Culture, Government of Bulgaria.  During this meeting Chancellor Aliyeva discussed the prospects for cooperation between the higher education institutions of Azerbaijan and Bulgaria.  This meeting was attended also by Editor-in-Chief of Standart daily newspaper Slavka Buzukova and her deputy, Mrs. Ekaterina Nikolova.
Chancellor Nurlana Aliyeva stated for Azerbaijan State News Agency (AZERTAC) that: "the cultural and scientific cooperation between Azerbaijan and Bulgaria are at excellent levels and Azerbaijani students demonstrate a special interest in the history, ethnography, economic and cultural life of Bulgaria."  Furthermore, Azerbaijan's First Lady and president of the Heydar Aliyev Foundation, Dr. Mehriban Aliyeva, has played a fundamental role in strengthening the cultural cooperation between Azerbaijan and Bulgaria."
Later on Dr. Nikolay Ovcharov had a working meeting with State Adviser on Multinational, Multicultural and Religious Affairs, Academician Kamal Abdulla.  On this occasion Azerbaijani Academician Abdulla gave an overview of cultural events organized by the Baku International Multiculturalism Centre.  Dr. Ovcharov shared the interest and possibility to have courses of Azerbaijani Multiculturalism Model be taught at various European universities, to promote the religious tolerance of Azerbaijan throughout many countries of the world.
VII Global Forum of United Nations Alliance of Civilizations (UNAOC)
On April 25th-27th, 2016, the Government of Azerbaijan hosted the 7th Global Forum of the United Nations Alliance of Civilizations (UNAOC) under the main theme: "Living Together In Inclusive Societies, A Challenge and A Goal."  At the official opening ceremony of this historic event, held at the heart of Baku, the President of Azerbaijan H. E. Mr. Ilham Aliyev stated: "It is not accidental that Baku hosts the 7th Global Forum of the United Nations Alliance of Civilizations.  Because as the land of tolerance and our commitment to multicultural values, independent Azerbaijan has an extensive experience for development of the dialogue of cultures, realization of important projects aimed at the preservation of cultural diversity and to regulate the mutual relations between civilizations and to host prestigious forums".
According to Mr. Milikh Yevdayev: "The delegates flew to Azerbaijan from every corner of the world, to discuss the power of inclusiveness in a world that is overwhelmed by division and strife.  Security experts, political scientists, heads of state, diplomats, organizational leaders, activists, students, and brave heroes, those who spend every day risking their lives at the frontlines of change – all came together for a meeting of their hearts and minds. Throughout the two days of intense programs and panels, the forum leaders gave particular attention to the role of religious leaders, women, youth, culture and education in perpetuating the message of building peace by actively and cooperatively coming together against hate and extremism. I saw many new faces, and also the familiar representatives of Azerbaijan's own diverse religious communities: Muslim, Christian and Jewish friends, and important leaders in this effort. …"
On his article: "Reflections on Global Peace and the 7th Forum of the U.N. Alliance of Civilizations;" published at The Jewish Journal, Mr. Milikh Yevdayev, emphasized: "There was something very powerful about this forum and its theme, as it relates to Azerbaijan in particular. The forum's theme 'Living Together In Inclusive Societies: A Challenge and A Goal' made me feel a sense of pride. There could be no better fit for such a program than Azerbaijan.  Positive inclusion is central to our national character, and also to our historical identity.  We are a nation defined by our success with inclusivity, multicultural and multi faith respect – now and in times when there is so much division and hatred in various parts of the world."  In his analysis Mr. Milikh Yevdayev underscored: "the UNAOC program was nothing short of uplifting, after weeks of immense worry and stress especially, as our homeland Azerbaijan came under attack again.  Before this, I wondered how to face the Passover Holiday while so many of my fellow Azerbaijanis were mourning their loved ones lost to the renewed aggression by Armenia in Azerbaijan's Karabakh region."
In her keynote speech, the First Lady of the Republic of Azerbaijan Dr. Mehriban Aliyeva stressed that tolerance and multiculturalism are a lifestyle in Azerbaijan.  She also informed the participants about the severe humanitarian and environmental consequences of Armenia's aggression against Azerbaijan and gave detailed information about the projects implemented by the Heydar Aliyev Foundation in the country and abroad on the basis of public-private and civil society partnerships.
The 7th Global Forum of the UNAOC was addressed by: the President of the Republic of Turkey Recep Tayyip Erdoğan, the UN High Representative for the Alliance of Civilizations Ambassador Nassir Abdulaziz Al-Nasser, and the Spanish Minister of Foreign Affairs Jose Manuel Garcia-Margallo.
Furthermore this global event hosted a breakout session entitled: "Constructing Peace, Deconstructing Terror," where a number of matters in the Middle East and other regions of the world were addressed. Similarly, Baku hosted other sessions; according to Dr. Rafig Novruzov the following topics were embarked upon: "a new global social contract for regions destroyed by internal and interstate conflicts and ways to reduce attraction towards extremist behavior; effective ways to restore a sense of dignity among people feeling disempowered; the changing narrative from religious and sectarian to political and strategic dimensions of violent extremism."
In these unique panels, some of the keynote speakers were: Baron John Thomas Alderdice, Former Speaker of the Northern Ireland Assembly (1998-2004); Mr. Novruz Mammadov, Mr. Egemen Bağış, Former Minister of European Union Affairs, Republic of Turkey; Mr. Samir Barhoum, Editor-in-chief of The Jordan Times.  In his remarks, Mr. Novruz Mammadov emphasized that 20 (twenty) percent of Azerbaijani lands are under the Armenian occupation. Mr. Mammadov stated: "United Nations Security Council adopted four resolutions demanding immediate and unconditional withdrawal of Armenian troops from our territory, but these resolutions remain on paper. These resolutions demand immediate and unconditional withdrawal; in some cases, resolutions of the U. N. Security Council are being implemented within hours or days.  But in our case it is more than twenty years of no action. That shows that there is a lack of political will."
In the framework of UN Alliance of Civilizations' objectives focused on: the promotion of cultural and interreligious dialogue; respect and mutual understanding among civilizations; encourage solutions that bring societies together based on the UN fundamental principles of peace and security, human rights and sustainable development; more than 4,000 delegates from 147 countries participated in the 7th Baku UNAOC Global Forum. This event was widely covered by 117 foreign and local media representatives.
In the 7th Global Forum of the UN Alliance of Civilizations was adopted the Baku Declaration during the high level ministerial meeting.  This document emphasized Azerbaijan's role as the host country of the 7th Global Forum of the UN Alliance of Civilizations under the name "Living Together in Inclusive Societies: A Challenge and A Goal", as a way to bind multiple perspectives and strengthen inclusiveness and diversity throughout many countries and regions.  According to Mr. Sarkhanbay Khuduyev: "the Baku Process, started in 2008 under the guidance and leadership of Azerbaijani President Ilham Aliyev, whose aim is to develop inter-civilizational dialogue and address intercultural convergence beyond the boundaries of Europe; the Azerbaijani head of state is raising the current multiculturalism matters at the global level."
IV World Forum on Intercultural Dialogue
On May 5-6, 2017, Baku hosted the 4th World Forum on Intercultural Dialogue, under the main theme: "Advancing Intercultural Dialogue: New Avenues for Human Security, Peace and Sustainable Development." This major global event focused on the role of faith, religions, migration, human security, sports diplomacy, cultural diplomacy, sustainable development and on ways to curtail violent extremism. The Forum provided a platform to discuss the best practices that ensure genuine respect for everyone, including freedom of religion, equal employment opportunities, good governance, effective healthcare systems and economic growth.  Heads of governments, ministers, representatives of various international organizations, senior policy makers, cultural diplomacy professionals, goodwill ambassadors, experts, journalists, practitioners, prominent intellectuals and activists, participated throughout the sessions of the 4th World Forum on Intercultural Dialogue.  According to Prof. Mehmood – Ul – Hassan Khan: "the IV World Forum on Intercultural Dialogue has already prioritized its agenda by placing intercultural dialogue and cultural diversity higher on the international agenda, it is critical for human security and a prime responsibility of our time. Prof. Ul – Hassan Khan emphasized: "[Previous] World Forums have reached remarkable achievements by bringing together heads of governments, ministers, and leaders of various international organizations, senior policy makers…" to discuss pressing challenges of our time.
Conclusion  
The Republic of Azerbaijan is a very special country where various ethnic groups, cultures, religions have coexisted for centuries since The Byzantine Empire.  The favorable geographic location of Azerbaijan has exposed this country to admirable features of European and Islamic Civilizations, making Baku, Nakhchivan, Shaki, Dağlıq Qarabağ and Quba, to become genuine archaeological and ancient commercial routes between the East and the West, as well as from the North to the South.  Azerbaijan, the Land of Fire, unlike any other country in the Eurasian landmass has preserved cultures of many ethnic groups and has become a candid bridge among millenary cultures, multiculturalism and religious dialogue.
Under the patronage of H. E. Mr. Ilham Aliyev, the President of the Republic of Azerbaijan, over the last ten years the "Baku Process" has hosted the following major events:
The I World Forum on Intercultural Dialogue held on April 7-9, 2011; addressed matters pertaining to intercultural dialogue with the participation of 500 representatives from 102 countries from all continents. The main topic of the Forum was: "United Through Common Values, Enriched by Cultural Diversity."
The II World Forum on Intercultural Dialogue held on May 29 – June 01, 2013, tackled ways on: "How to build a global future together"; "How to build a popular support for cultural diversity"; "Matters on the New Era of Globalization: hybridity of cultures in a changing world"; "Supporting intercultural actions." Another important session was focused on: ""Tourism as a key driver of mutual understanding and tolerance among cultures." The main topic of the Forum was: "Living Together Peacefully in a Diverse World".
The III World Forum on Intercultural Dialogue held on May 18-19, 2015; reflected matters on human security, the importance of sharing different cultures; understanding that human security must be a fully shared responsibility among community leaders, educators and spiritual leaders. The main topic of the Forum was: "Culture and Sustainable Development in the Post 2015 Development Agenda."
The IV World Forum on Intercultural Dialogue was held on May 5-6, 2017, tackled the role of faith, many religions, immigration policies, human security, cultural diplomacy, education, sustainable development and other matters. The main theme of this Global Forum was: "Advancing Intercultural Dialogue: New Avenues for Human Security, Peace and Sustainable Development."
All of the aforementioned major international forums have generated tangible results in the realm of Azerbaijan's Cultural Diplomacy and strengthened the role of the Government of Azerbaijan in the implementation of its foreign policy at the bilateral and multilateral platforms.
A few concrete results are:
On November 18th, 2016, Mr. Aslan Aslanov, Director General of Azerbaijan State News Agency (AZERTAC), was elected as the new president of the Organization of Asia-Pacific News Agencies (OANA) for a three years term (2016-2019). AZERTAC in cooperation with the Heydar Aliyev Foundation hosted on November 16-18, 2016, the 5th News Agencies World Congress and the 22nd session of the Council of CIS Heads of News Agencies.  Furthermore, on this occasion AZERTAC hosted the 16th General Assembly of the Organization of Asia-Pacific News Agencies (OANA).
Mr. Vugar Seyidov, Special Correspondent of AZERTAC in Germany was elected as OANA Secretary General.
The Government of Azerbaijan has helped inspire a number of regional governments, and international bodies, to pursue an active role towards strengthening their multiculturalism policies and religious dialogue, as well as intensify – and shape – these nations' respective efforts in reducing religious violence, acts of terrorism and improve regional immigration policies. In this context it is valuable to indicate a few recent events that are held in Europe: the 2nd International Conference on "Religious and Cultural Pluralism and Peaceful Coexistence in the Middle East," held in Athens (Greece) on October 30-31 (2017); organization of the 1st Ministerial Meeting of the Ancient Civilizations Forum, held in Athens on April 24-25 (2017); and the establishment of "Ancient Civilizations Forum" or GC10.  In September 23rd, 2015, leaders of European governments met in Brussels to try to shape a common action "plan on refugees following months of recriminations and amid a sense of spiraling momentum of which the leaders have lost control."
It is certain that the Republic of Azerbaijan has always harnessed an avant-garde foreign policy that addresses many global challenges that are deeply affecting Europe and Asia today.  Baku has supported, and become a global player, on all efforts led by the international community right at their inception stage; the Government of Azerbaijan under President Ilham Aliyev has proactively brought together Nobel Prize winners, heads of state and cultural experts to promote intercultural and interfaith dialogue — always intertwined with the world's pressing challenges and obstacles of today and of the future.
The nation of Azerbaijan, with its tolerant attitude and admirable acceptance of other cultures, upholds the special values of intercultural and interreligious dialogue; characteristics that are essential to foster regional peace, economic development and ensure respect for international law.  The "Baku Process" will continue to promote intercultural dialogue between governments and nations, strengthen cooperation among many ethnic groups and encourage cultural partnerships among people living on different continents.
Russia: The Neighbor From Hell
From Belarus to Ukraine to Georgia, an arc of instability has emerged, offering opportunities for malign activities by foreign powers. This has proved too tempting for Vladimir Putin's Russia, which openly pursues an activist foreign policy seeking gains for the Kremlin at whatever cost to its neighbors. For the West, it is time to consider the wider Black Sea region as a whole and to develop a strategy.
The migrant crisis unfolding on the Belarusian-Polish border is the most pressing and serious emergency. For some months, the Belarus dictator Aliaksandr Lukashenka and his security services have been funneling thousands of Middle Eastern migrants toward the EU border. Officially, Russia has distanced itself from the crisis, with President Vladimir Putin on November 13 denying claims he had helped to orchestrate a crisis.
Russia is often disbelieved by neighbors with unhappy experiences of its statecraft. In this case, too, there are reasons to doubt Putin's words. Firstly, the Belarus migrant drama bears an uncanny resemblance to the events of 2016, when the Kremlin unleashed a sudden wave of developing world migrants across Finland's and Norway's Arctic borders. Secondly, few believe Lukashenka's regime on its own is sufficiently organized to orchestrate events of complexity spanning two continents.
Russia's rapid dispatch of advanced combat aircraft and paratroopers (two of whom died in the exercise) to the Belarus-Poland border and Putin's contemptuous dismissal of Germany's Chancellor and the EU's senior head of government Angela Merkel (she was told to call Lukashenka herself) were open signals of approval for the Belarusian position. Only when Lukashenka mused that he might cut off gas supplies to Europe was he publicly slapped down by Russia. It was also notable that Russia and Belarus recently agreed on further steps in their on-again-off-again Union state.
To the south, in eastern Ukraine, the clouds are also gathering. Fighting is worsening with Russia's separatists in Donbas, and ceasefire violations are spiking. US briefings now suggest around 100,000 military personnel and large amounts of armored equipment are located within reach of the border; military movements are being organized at night. Not only does this follow the deployment of large Russian formations for exercises in the Spring, but it also matches a threatening drumbeat of anti-Ukrainian rhetoric from Russian leaders including Putin, who have questioned the country's right to an independent existence. The Kremlin has increased funding for the Donbas and pledged humanitarian support to the rebel-controlled regions thus facilitating trade between Russia and parts of Donetsk and Luhansk.
The bottom line is that Russia is putting Ukraine back on the agenda and — as some predicted — forcing the Biden administration to take notice, despite its desire to park Russia and focus on China. Putin and his aides remain determined to build a near-exclusive sphere of influence in its neighborhood and Ukraine is the crown jewel in its geopolitical thinking. If Russia is finally seeking a settlement to its seven-year-long forever war, that would require agreement from Ukraine to effectively hand control of eastern regions to Russia and its local agents, plus a commitment to stop the country from joining Western military and economic institutions. There is no sign that Ukraine will agree to such constraints on its sovereignty.
Further south in the South Caucasus, Georgia, the West's only partner in the region, is suffering a continuing crisis following the municipal elections in October and the former president Mikheil Saakashvili's stealthy return to the country. He is now in prison on a hunger strike. Russia lurks here too. It might not be orchestrating the crisis, as in Belarus, but it does benefit. Russian media has been actively addressing the events in Georgia and playing on recurrent tensions between the country and its Western partners, especially the European Union (EU). As always, chaos — sometimes resulting from direct Russian interference, and sometimes not — makes it harder for candidate countries to meet the membership terms of Western clubs while emboldening those European countries sympathetic to Russia and skeptical of expansion. This makes it harder for organizations like the EU to engage Georgia.
Russia's grand strategic aim is to maintain its power in neighboring states. That means keeping the West at bay, and political instability serves that purpose. Belarus, Ukraine, and Georgia are distant, but the Kremlin is always present. In some cases, it resorts to military pressure to gain momentum, in other cases it sits and waits, but the pattern signals a clever use of opportunities as they arise, exploiting the space given by a West signaling decreasing willingness to engage in the wider Black Sea region.
Seen from the long-term perspective, the 1990s and 2000s were a period of a slow but steady decline of Russian influence in what then constituted the former Soviet Union. From the Kremlin's point of view, the present period is much more productive, with concrete gains and the reversal of the West's military and economic expansion. For Putin and his ministers, it seems likely that the US considers defending Ukraine, Georgia, and even involvement in the Belarus-Poland border crisis costlier than the potential benefits of having these countries within America's geopolitical perimeter.
The ground is now prepared to seek a reversal of the West's geopolitical gains and cast aside the wishes of the people of Ukraine and Georgia. The push against aspiring liberal democracies is now gathering pace, timed to coincide with a wider geopolitical shift, namely the recalibration of US foreign policy to east Asia.
Author's note: first published in cepa
Five Important Principles for a Successful Mandatory Funded Pension for Ukraine
The government's plans to launch a mandatory funded pension scheme (the so-called second pillar) has provoked a lot of debate about future of pensions in Ukraine. Over the past quarter century, second pillars were introduced in several of Ukraine's neighboring countries. Contrary to common belief, such schemes are not immune to politics, as they change and evolve constantly. So, it would be important to ensure a design for the program that can be preserved and perpetuated in Ukraine's specific economic, social and political context.
Neither of the two types of pension schemes – solidarity and fully funded – is better than the other. In fact, they work best when they complement each other, as each is exposed to different risks. Thus, an effective reform will need to be centered around enabling synergies between the two schemes.
While the funded system is proposed as a risk mitigation strategy for the solidarity system in Ukraine, it also carries important implementation risks. To make Ukraine's pensioners more secure, the Ukrainian government will need to map out all such risks and address them along the path to launching the new system. From global experience assessed by the World Bank, there are five key principles that should guide the preparatory work.
1. Strong regulatory and fiduciary framework. This is a key precondition for safety of the pension assets. First, no funded system should start without a regulator that is well-equipped and able to effectively enforce all legal provisions. Bill 5865 in Rada introduces a proper regulatory framework and powers of the regulator. This bill should certainly form part of the reform package. Second, it will also be important to establish proper segregation of assets and records between the activities of the existing voluntary plans and the new mandatory scheme. And third, several governance issues pertaining to non-state pension funds (especially the ultimate fiduciary responsibility of their boards, risk management and internal controls) will need to be addressed to have these funds prepared for their new role and be seen by the public as effective and trusted custodians of their pension assets.
2. Sustainable financing. The funded system can be introduced either as a complementary scheme to the current solidarity system or as a substitutional system. The current government proposal is a hybrid: on the benefit side, it is complementary, but on the revenue side, part of the solidarity system contributions is proposed to finance the new funded scheme. Such an approach may limit the effectiveness of the new system fiscally and socially, aggravating the risk of falling benefits in the solidarity system. This may result in no net improvement in the future combined retirement benefits from this reform. Instead, to maximize the impact of the new funded system, it will need to be funded from new contributions, without tapping into the same fiscal space that provides for the wellbeing of current pensioners. Ideally, these new contributions should come from employee wages, so there is personal attachment to the pension account – a signature element of individual responsibility in such programs. Such employee contributions could further be co-financed by the employer and/or by the government, as an incentive to contribute more for retirement.
3. Efficient administration. The mechanism of money and information flows in the new system should be carefully designed and tested, so that the administrative costs of the new system are minimized. No single Hryvna should be lost on its way from employers to an individual account, as it passes through the government machinery of revenue collection. For this, every detail of the process needs to be elaborated and all risks mapped and mitigated. It can be shown that a 1% annual charge on pension assets over someone's full work career reduces around 20% of their pension benefits by the time of retirement. Therefore, cost reduction is key – and it has been shown that centralizing core administrative functions is an effective cost reduction strategy. Finally, simple provisions need to be introduced for individuals who do not actively choose a fund. This would pave the way to establishing a "default" fund with a life-cycle investment strategy. Importantly, a gradual implementation approach should help minimize various operational risks. So, Ukraine should start with a simple design that can be easily understood by the general public – and add more complex elements to the system over time.
4. Overall pension system design. The new funded scheme will be only a small supplement to the current system. With a 4 percent contribution rate, it will take an individual about 25 years of contributions for the account value to reach their corresponding annual wage in that year in the future. This is a rather insignificant amount, considering that this accumulated amount equivalent to one year's wage will have to be spread over the remaining life of an individual after retirement. Therefore, better coordination with the solidarity system, especially its system of minimum income guarantees, is required
5. Well-defined role of the state. Explicit legal provisions about what government can and cannot do will put the system on the right track. The state plays several important roles here: ensuring proper regulations and fair competition in service provision; facilitating a "default" fund; providing co-financing from the general budget to stimulate participation; enabling core record-keeping infrastructure and standards of member services; facilitating markets for financial instruments to promote diversification of investments; providing well-coordinated general minimum income guarantees at retirement, through the solidarity system; and so on. So, having a clear implementation plan and well-defined transitional arrangements will be instrumental to the success of this reform.
A lot of work needs to be done to ensure that Ukraine's future pensioners have an adequate pension that will allow them a dignified retirement. Therefore, learning from the successes and mistakes of other countries, the government should target a realistic timeline to build the second pillar – with well-coordinated preparatory work yielding a consensus on key design elements (incorporating all the above principles).
Originally published in UKRINFORM via World Bank
Why the recent fighting took place between Azerbaijan and Armenia?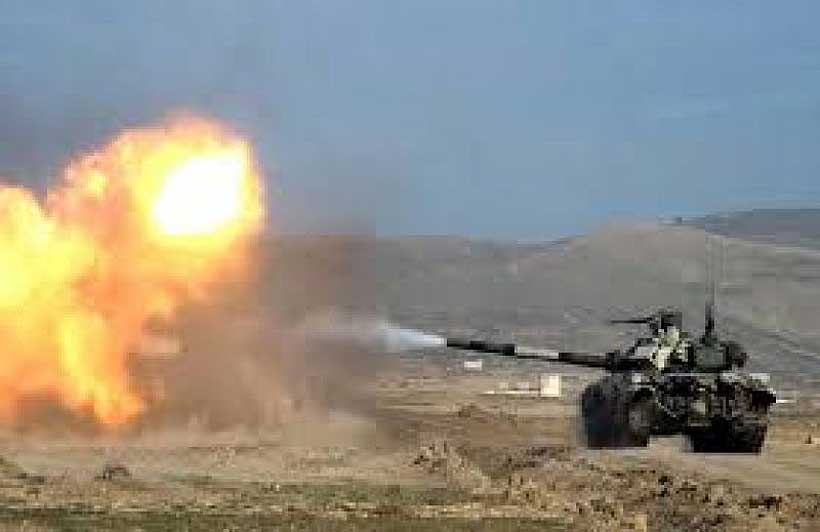 On September 27, 2020, with the counter-offensive operation along the entire front Azerbaijani Army, as a countermeasure of the Armenian aggression against Azerbaijan, started the liberation of the territories, which had been occupied by Armenia in the wake of the First Karabakh War in the early 1990s. The war that lasted 44 days and labeled as 'the Patriotic War', depicted the strength of the Glorious Azerbaijani Army and ended with the decisive victory of Azerbaijan. By December 1, 2020 Azerbaijan has restored its territorial integrity at the result of the trilateral statement between Azerbaijan, Armenia, and Russia that signed on November 10, 2020. This 44-day war brought an end to the long-lasting occupation of occupied territories of Azerbaijan and restored its sovereignty over these territories. However, since that time there were ups and downs for the commitment of the trilateral statement. Thus, parties engaged several time military confrontations at the result of the violation of the provision of the trilateral statement of Armenia while attempting to destabilize the situation.
However, the last provocation on November 16 of the Armenian armed forces, which began at about 11:00 with the intense shelling of border military positions Azerbaijan in the regions of Kalbajar and Lachin, escalated into the heaviest clashes since the signing of the above-mentioned trilateral statement between the sides. Azerbaijani Army Forces that stationed in the direction of the Kalbajar and Lachin regions immediately carried out an emergency operation and suppress combat activity of the Armenian armed forces. However, at the result of the clash both sides faced with the death of the military personnel. According to Defense Ministry of Azerbaijan, 7 servicemen of the Azerbaijani Army martyred and 10 servicemen of the Azerbaijani Army were wounded in the battles of November 16. There is no official report of the causalities from Armenian side, but it is estimated that there are more than 20 deaths and around 20 wounded with 12 Armenian servicemen.
This clash should be read in the light of the various incidents that have taken place over the last ten days in the region, such as the major military exercises and threatened unspecified action of Iran, another supporter of Armenian during the conflict that accused Azerbaijan of the presence of archenemy Israel in Azerbaijan, near the border with Azerbaijan, the illegal visit Armenian former Defense Minister Arshak Karapetyan to the Azerbaijani territory, gathering of the Armenian forces on the road leading to the Azerbaijani Army positions in Lachin, throwing an "explosive device" at a checkpoint near the city of Shusha by Armenian civilian, as well as intensive shelling of the positions of Azerbaijani Army in Kalbajar and Lachin regions.
Therefore, this piece put forward several hypothesis and scenarios that why the recent bloody fighting took place:
– Armenia tries to internationalize the problem. It is not secret that since the beginning of the Second Karabakh War Armenian side tried all means to internationalize the conflict between Azerbaijan and Armenia over the Nagorno-Karabakh. In this regard, it "appealed" to Russia and its "western guarantors" for help. Although it has got political, moral, and military support in all meaning during that time, it asked Russia for direct intervention and a possibility to guarantee the security of the so-called Nagorno-Karabakh republic. However, the military operation that was carried out by Azerbaijan was taking place in its internationally recognized territory and Azerbaijan had a legal right to liberate its territories in accordance with the norms and principles of international law that was under the occupation of Armenia almost 30 years. That is why, Azerbaijani side called all "third parties" to abstain to involve the problem between Azerbaijan and Armenia.
However, during recent clash between Armenian and Azerbaijan forces that took place in the Kalbajar and Lachin region of Azerbaijan, Armenia deliberately reported that the clash happened in the territory of Armenia without specifying a precise place. That is why it formally appealed to Russia for intervention and defending its territorial sovereignty. According to Interfax agency, Armen Grigoryan, the chair of National Security Council of Armenia said on Armenian Public Television on November 16 that "Given the Azerbaijani attack on the sovereign territory of Armenia, we call on Russia to protect the territorial integrity of Armenia consistent with the interstate treaty of 1997 and to fulfill mutual obligations within the framework of the logic of the existent treaty".
Besides, according to Eurasianet, on this occasion Armenian journalist Tatul Hakobyan wrote that "Why do the CSTO and Russia ignore their alliance commitments to Yerevan when Azerbaijan is regularly and openly conducting incursions into the sovereign territory of Armenia. What are the red lines, if any, beyond which Russia will no longer remain silent?"
Hereby, it should be mention that bilaterally and also as it mentioned in the charter of the Collective Security Treaty Organization (CSTO), Russia has a security obligation to militarily intervene for the defense of Armenia in case of any third parties' attack to Armenia.
In addition Armenia also tries to draw the attention of its western allies to the conflict via France, the country "that has set itself up as the strongest supporter of Armenia in its "holy war" for the recognition of the events of 1915 in the Ottoman Empire as "genocide."
– At the eve of the demarcation of border lines between Azerbaijan and Armenia in accordance to the trilateral statement of 10 November 2020, Armenian military forces began large-scale provocations and military operation against Azerbaijan for capturing the high grounds in this direction of the state border and take more advantageous and strategic positions in order to gain military superiority, plus political leverage in the negotiations table.
– The illegal and unauthorized visit of Armenian former Defense Minister Arshak Karapetyan to the Azerbaijani territory, where Russian peacekeeping forces are in position for preserving peace in the region, having various meeting with the "officials" of the so-called Nagorno-Karabakh republic, expressing views on their combat readiness for the new war with Azerbaijan on the eve of the anniversary of the trilateral statement signed on November 10, 2020, shows that Armenian political and military leadership, which fueled by revanchist ideas, intentionally violates the provisions of the trilateral statement, attempts to destabilize the situation in the region, and overshadow the activities of Russian peacekeepers. The recent clash on November 16, 2021 was the logical continuation of this policy of political and military leadership of Armenia.
– There is chaos and political instability in Armenian society and Pashinyan does not have full control over the government and other national security institutions. The recent unauthorized visit of former Defense Minister Arshak Karapetyan to the territories of Azerbaijan, giving statements, and violation of military provocations in the state border by the Armenian armed forces may have been the Karapetyan's own initiative in order destabilize process.
– The political instability and military escalation may be beneficial for some groups and political oppositions in Armenia to topple Pashinyan. Thus, following the recent clash in the Armenia-Azerbaijan state border, the political opposition in Armenia called on Pashinyan and his government to step down. In this regard, according to Eurasianet, Armenia Alliance, the main opposition fraction in Armenian parliament made a statement, which reads that "Nikol Pashinyan's government brings casualties, territorial losses, division and chaos. The ultimate solution to this situation is the departure of these authorities. Nikol Pashinyan's resignation should be followed by the unification of all possible forces and the formation of a new government". In addition, Hovhannes Iskhanyan, documentary filmmaker and critics of Pashinyan, wrote in his Facebook post that "Go to cafes, restaurants, cinemas, and call on everyone to remove the Turkish agents [a common epithet for the Armenian government] from Armenia" and called the opposition to topple down the government.
– Although Pashinyan accused Azerbaijani side for recent clash on the border, he sacked Defense Minister Arshak Karapetyan and appointed his deputy Suren Papikyan to his post. This replacement gives a reason to say that Pashinyan wants to get rid of political-military junta of previous governments of Armenia and to get control in his hand not in military but in entire society while appointing loyal persons to the high positions in Armenia and this escalation created favorable condition for this. Pashinyan will also accuse other military servicemen for failing to do their job and fulfill their duties and will force more strongly for the military reforms. At the result many high-ranking military officers, who resisted Pashinyan political program, will be expelled from the Armenian military.
– The statement of Pashinyan regarding "the Armenian offer to conclude a peace treaty" right after the ceasefire between the parties shows that he is "eager to sign a peace treaty", but it is important to access internal situation and prepare the society for final peace. That is why, Pashinyan knew that any provocation on the border and military operation against the Azerbaijani Army would result the serious causalities for Armenia. By this act he tried to show Armenian society that the causes of these causalities are those who want war and oppose the peace agreement and without the permanent peace there is no future in the region. In this regard Eurasianet reports that Armenian official "have been emphasizing the positive and trying to sell Armenians on the potential benefits of the new deals, including economic gains from the new trade routes and the chance to finally live in peace with their neighbors". In addition during the interview on public television on November 7 Pashinyan said "We have adopted the agenda of opening an era of peaceful development… We received the mandate to open this era from our people as a result of the snap parliamentary elections", according to Eurasianet.
– Pashinyan wants to break the Russian credence in Armenian society. It is well known that Pashinyan was one of the critics of such a strong influence of Russia in Armenian society in all meaning and always opposed Armenian cooperation with Russia before coming to power and early days of his posts. Thus, in this clash Pashinyan deliberately appealed Russia to intervene to defend its territorial sovereignty with full confidence that Russia will not enter into the situation militarily, but will try to solve it in political means, which will give him a chance to show the Armenian society that alliance with Russia is not valuable and Russia does not and will not protect them in terms of security.
– At the result of the Second Karabakh War Azerbaijan managed to restore control over the borderline with Armenia and began to protection measures and start working and delimitation and demarcation of the borders with Armenia. However, the developments in last 10 days shows that Armenian side is not intended to ensure peace and security in the region, as well as in delimitation of borders. In this regard, before the winter comes to the region, Azerbaijan advancing its positions in some point of border in accordance to the map agreed between Azerbaijan, Armenia, and Russia, which is faced military resistance of Armenian side, who are dissatisfied in general about the delimitation and demarcation of borderline and began the provocations against Azerbaijani Armed Forces.
– Last but not least, every attempt made by the Armenian side and provocation on the border against the Azerbaijani Armed Forces is purposefully used by Azerbaijan as "peace enforcement operation". It is known fact that the military operations by Azerbaijan Armed Forces during the Second Karabakh War were deliberately carried out as a peace enforcement operation in order to force Armenian side to liberate territories of Azerbaijan and withdraw its military forces voluntarily. At the logical consequence of this act Azerbaijan managed to liberate part of its territories with the political operations and the rest in political mean at the result of the trilateral statement of November 10, 2020. Although, Azerbaijan get back its territories in accordance the trilateral statements further issues of the statement remained open and Armenian side used all kind of excuse and reportedly pulled back from fulfilling its obligation that concluded in the trilateral statement. That is why recent fighting in the Kalbajar and Lachin regions of Azerbaijan that provoked by Armenian side may considered another peace enforcement operation by Azerbaijan side to force as a pressure to push Armenia into an agreement and show that it has no alternative but to return the negotiations table and carry out its commitment. In this regard, the aim of the last clash that provoked by Armenia may be to push Pashinyan, who refused to conclude the agreement, to act reasonable. The recent statements of Armenian officials after the fighting regarding the peace and demarcation line may consider logical consequence of this peace enforcement policy of Azerbaijan.
– It is important to mention that in accordance with the trilateral statement of November 10, 2020 Armenia should open a railway and highway between mainland Azerbaijan and Nakhchivan via southern Armenian territories in the context of the unblocking of the larger transportation projects of the region, which is referred to as "Zangazur corridor" by Azerbaijan. This will not only provide a link between mainland Azerbaijan and Nakhchivan Autonomous Republic and Turkey but also lead to the smooth flow of everything between China and Europe. The recent provocations in the border regions of Azerbaijan may be deliberate action of those, first-who oppose the passing of the corridor through Armenian territory under the control of Azerbaijan, second-who are against the new land connection and transportation line between Asia and Europe.
Whether all these hypothesis has any kind of grounds or not, one is for sure that the recent fighting between the sides, which caused human loss for both sides, highlighted the necessity for comprehensive and enduring settlement of those matters between Azerbaijan and Armenia that related to the Nagorno-Karabakh issue for the sake of permanent peace and prosperous future of the region.