Muhammad bin Salman's reforms in Saudi Arabia: Threats and Chances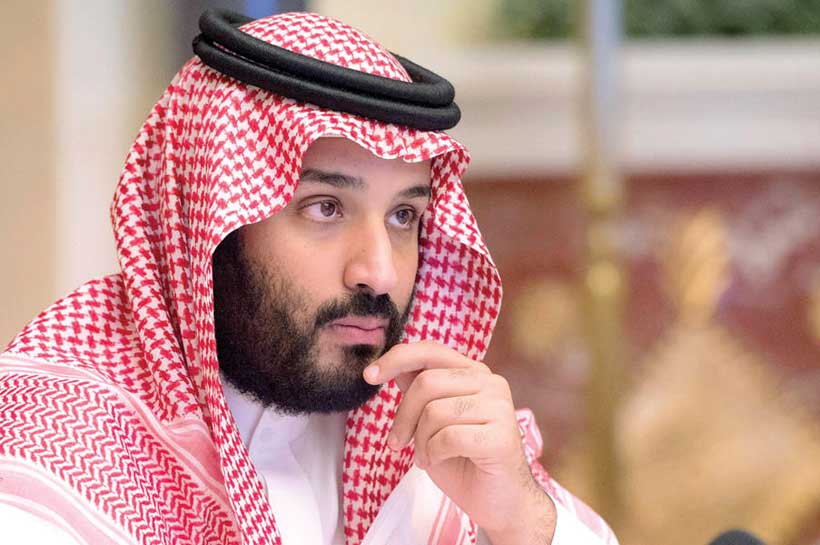 Samuel Huntington believes that phenomenon of revolution is related to the characteristics of new communities and product of the fast process of social – economic renovation beside of non – development of the political institutions in order to attract and participation of the new forces. He says: "Revolution is an aspect of renovation. Revolution happens mostly in those communities who have experienced some kind of social and economic change and their derivations of renovation and political changes have been lagged. Fast expansion of political awareness and fast move of new entered forced into the political sphere is the ink of revolution."
According to this assumption, unbalanced development is one of the main causes for revolution. Unbalance of economic and political development is one of instances for unbalanced development where we are witnessed for existence of economic development without political one.
Dictators of the Arab states recognize grant of essential rights and freedom of their citizens illegitimate. They believe that the Arab states need such strong authorities who are able to fulfill social and political stability of their states in post-colonialism era.
They see the social and political stability more important rather political freedom and rights which are prevalent in West while the new Arab generation are most globalized and ask for having relations with abroad thanks to means of mass communication and social media. There is no doubt that Saudi Arabia needs some reforms in various aspects and the future this kingdom will be faced to serious threats without these reforms. Saudis and US as their supporter knows this fact very well.
Fall of oil price during past three years and vast deficits of Saudi Arabia demonstrated that those states that are relied on oil incomes will not be able to assume it as constant income.
Muhammad ben Salman, the son of the king, prince and minister of defense of Saudi Arabia tried to show his militaristic majesty by attacking Yemen. He tries to prepare required ground for those economic and cultural reforms which Saudi Arabia will face more economic and social problems without them.
Ben Salman's Revealing and hidden attempts to control all key centers of decision making in Saudi Arabia after rise of his father as the new Saudi king demonstrates that he follows the two projects of reforms and integration at the same time.
He used his father power to dethrone the stated prince to get appointed as the prince deputy in the first step in order to get closed to achieve kingship. Then, he captured the major part of power in his hands and changed Prince Muhammad Ben Nayef as a useless element in the political structure of Saudi Arabia and finally enforced him to resign in order to announce himself as the new prince. His second serious competitor was Mutab Ben Abdullah who had been appointed as the commander of the National Guard after rise of King Abdullah. Ben Salman could sweep him from power also successfully.
He could prepare the required field for deposition of their other competitors one by one after his presidency on the committee for fight against corruption. He has the power to enforce the travel limitations or distraint against the other princes because of his post as the president of the Anti – Corruption Committee.
Financial disarmament of the heads, capitalists, Turki Ben Naser and Valid Ben Talal as the head of this pyramid has been because of preventing them to use their capitals against Ben Salman in future. Specially, some of them are opposed to full capture of power in his hands.
Ben Nayef and Motab both were dissatisfied to Yemen War and siege of Qatar. Therefore, Ben Salman has started these arrests in security aspect in order to integrate his policies in this sphere.
Ben Salman's measures against the prominent figures of Saudi Arabia demonstrates that he wants to set the new rules of the power game for the future decades by his hands.
But these reforms include some risks and it backs to how he could manage and control these reforms? Will these reforms be expanded into the political field also? Will these reforms create serious and critical demands by people in the sense of political power?
The historical experiences of Perestroika in USSR and modernization process of Muhammad Reza Shah Pahlavi in Iran shows that development needs enough capacity, specially fast and commanding development in closed states which will end to eliminate political regime sometimes.
According to the 2030 Vision for Sustainable Development, Ben Salman follows decrease of Saudi dependence on producing and sale of oil to eliminate this dependency. Saudi Arabia is going to eliminate its dependence on the oil dollars as it's only source of income till 2020 and wants to establish a governmental fund with 2 billion dollars save in order to fulfill the needs of its country by using the revenues of this deposit. Then he tries to change Saudi Arabia to a modern state and great financial power.
One of Ben Salman's destinations was consolidation of his power in Saudi family who could expunge the opponents one by one. He could made control over oil, economic, defense and militaristic politics to expand the Saudi power in Middle East by establishment of the economic committees. He could put many of Saudi princes aside from power structure and consolidated his power using the policy of moderation and control.
But about the Ben Salman's reforms, we have to ask what the reasons are behind these reforms and which areas are covered by these? The Saudi government granted the right to drive for women in social sphere and has promised to allow them to enter the sport stadiums. The Saudi officials also talk about construction of opera house and creating tourism related industries.
There is no doubt that one of the main aims behind these measures is improvement of the Saudi Arabia's face in international community that is damaged because of leading war against Yemen, increase of global awareness about the role of the Wahhabi ideology in terrorist acts of ISIS and Al-Qaeda.
But this is the questions that will the "Moderate Islam" create political development and democracy? Will Saudi Arabia as the leader of suppression against the roots of those movements like Muslim Brotherhood, moves into more tolerance?
We have to pay attention that the current conditions of Saudi Arabia's society is one of the implications for these reforms. In fact, these reforms are not avoidable and the Saudi community will be spoiled if their officials couldn't find a treat for these conditions. More than 70 percent of Saudi community members are below 35 and they are among the most active users of Tweeter.
The old social contract which was affected by the high prices of oil under support of the Wahhabi clerics is going to be eliminated. Most of Saudi population asks for change this contract with the new one that is able to fulfill more jobs along political, social and cultural freedom. For example, making new decision on cancelation of driving ban for women has not been faced to significant critics. The young defenders of reforms and even the opponents of patrimonial political regime are aware of this point that Ben Salman is the best choice for change of freedom agenda of Saudi Arabia.
That's why Mohammad ben Salman is following introduction of a kind of "Moderate Islam" in Saudi Arabia as a new model opposed to the classic structure of the conservative Wahhabi clerics. In fact, Saudi Arabia's high fear from Iran is one of the main causes of such decision. The assumption of "Moderate Islam" is a part of an ideological structure relating religious radicalism and the 1979 revolution of Iran while it declines the siege of Masjid Al- Haram in the same year by Wahhabis, existence of Salafi roots of thought in the ideologies of Al – Qaeda and ISIS beside of subversive actions like war of Yemen and support for extremists in Syria or interfere in Lebanon's internal affairs. This is a dangerous gamble. Because Iran has fully demonstrated its retaliation capacity to defend its national interests when it is facing endanger.
Ben Salman says: the newly created religious extremist method in Sauidi Arabia is result of the Iranian Revolution and siege of Masjid Al – Haram by extremists in Mecca. I'm young and about 70% of our citizens are young also. We never want to put our lives in such mire which have been lasted for 30 years back because of the Iranian Revolution. Now, we want to eliminate this era and focus on improvement of our community beside of keeping our religion and traditions safe. We don't continue our lifestyle created after 1979. That era is finished!
It has to be attended that reforms could compose the most parts of modernists, youth and social castes as supporter forces for Ben Salman and his probable successor to make a modern face from him in media networks of the world and attract the world elites.
Beside of all, enforcement of these reforms could change the negative face of Saudi Arabia and Wahhabism into positive one and demonstratesWahhabism as the symbol of moderate Islam that is responsible facing new needs of the communities.
We have to pay attention to this fact that changes in Saudi Arabia is enforced to execute from up to down and not vice – versa. Most of Saudi Arabian people are more conservative rather their rulers. The history of Saudi Arabia is full of cases for facing between Al – Saud family and the religious extremists. The Religious opposition to reform can lead to the polarization of the Saudi society and weakening of the value environment of Al – Saud regime. Those religious clerics who many of them have been linked to the generations of Muhammad Ben Abdul Wahhab compose a part of Saudi political regime. They had done some threatening revolutions.
One of the causes for these reforms is increase of Saudi attraction amount in eyes of other Islamic states. At the present time, there is no kind of theology or social system in Saudi Arabia to deliver a moderate interpretation of Islam like Turkey as its competitor. As the model of Saudi Arabia's foreign policy is sectarian one, it covers just some parts of the Muslims world and it is not attractive for Shiite Arab or non-Arab Muslims. Because at least the drawn short time image of Saudi Arabia is a Salafi sponsor regime that supports the extremist groups like Al – Qaeda or ISIS.
Reforms in Saudi Arabia is defined following reduce of dependence to oil. Saudis are aware that oil could not be a stable source of income to fulfill the economy of their country. That's why attempts for getting independent form oil economy have begun from the era of Malik Abdullah. He tried to revive Islam as a moderate and scientific force which this assumption inspired the idea for establishment of Malek Abdullah Technology University. The attempts of Mohammad ben Salman are have been done in the same direction.
That's why try for attraction of tourist in such regions like the new city of Neom that is located in seashores of the Red Sea is getting done as a more liberal area. But the fact is that having economic freedom in a conservative society and interest economy like Saudi Arabia is impossible. Because it is necessary to create some changes in cultural norms of Saudi society like what were happened in in the era of reform in evangelic Christian world in order to achieve these reforms.
There has been emphasized on economic and social development in 2030 Vision while there is no evidence of political one in this document. In addition, the personality and adopted approaches by be Salman shows putting many past political traditions aside like relative family consultation and keeping moderation and conservatism. Then, the political authoritarianism of Ben Salman in internal sphere and his offensive behavior in external sphere along economic and social reformism has changed him as a specific and creative person in the historical process of Saudi Arabia.
The highly attended point here is that social and Bureaucratic reforms will be led to political reforms finally. Because awareness and expects of the new strata of society will be increased. This fact that how much Ben Salman is able to manage the changes is a dangerous gamble.
Turkey signals sweeping regional ambitions
A nationalist Turkish television station with close ties to President Recep Tayyip Erdogan has dug up a 12-year-old map that projects Turkey's sphere of influence in 2050 as stretching from South-eastern Europe on the northern coast of the Mediterranean and Libya on its southern shore across North Africa, the Gulf and the Levant into the Caucasus and Central Asia.
Buoyed by last year's Azerbaijani defeat of Armenia, TGRT, a subsidiary of Ihlas Holding, a media and construction conglomerate that has won major government tenders, used the map to advance a policy that has long constituted the agenda of some of Mr. Erdogan's closest advisors.
The broadcasting of the map, first published in a book authored by George Freidman, the founder of Stratfor, an influential American corporate intelligence group, followed calls by pan-Turkic daily Turkiye, Ihlas' daily newspaper that has the fourth-largest circulation in Turkey, to leverage the Azerbaijani victory to create a military alliance of Turkic states.
In a country that ranks only second to China as the world's foremost jailer of journalists, Ihlas Holding media would not be pushing a pan-Turkic, Islam-laced Turkish regional policy without tacit government approval at the very least.
The media group's push reflects Turkish efforts to capitalize on the fact that Turkey's latest geopolitical triumph with Azerbaijan's Turkish-backed victory is already producing tangible results. The military victory has positioned Azerbaijan, and by extension Turkey, as an alternative transportation route westwards that would allow Central Asian nations to bypass corridors dominated by either Russia or Iran.
Turkmenistan, recognizing the changing geopolitical map, rushed in January to end a long-standing dispute with Azerbaijan and agree on the joint exploitation of Caspian Sea oil deposits. The agreement came on the heels of a deal in December for the purchase from ENI Turkmenistan of up to 40,000 tonnes of petroleum a month by the State Oil Company of Azerbaijan Republic (SOCAR).
The agreement could boost the completion of a Trans-Caspian natural gas pipeline (TPC) that would feed into the recently operational Southern Gas Corridor (SGC), bypass Russia and Iran, and supply Greece and Bulgaria via the former Soviet republic.
Last month, Azerbaijan agreed with Turkmenistan and Afghanistan to develop the Lapis Lazuli transport corridor that would link the war-ravaged country to Turkey. At about the same time, Kazakhstan began exporting copper cathodes to Turkey via Azerbaijan in a first step intended to capitalize on the Caucasian nation's position as a transit hub.
Azerbaijan and Turkey's newly found advantage has rung alarm bells among Russian and Iranian analysts with close ties to their respective governments even though the TGRT broadcast may have been primarily intended to whip up nationalist fervour at home and test regional responses.
Russian and Iranian politicians and analysts appeared to take the broadcast in that vein. Nonetheless, they were quick to note that Friedman's projection includes Russia's soft underbelly in the northern Caucasus as well as Crimea while Iranians took stock of the fact that the Turkish sphere of influence would border on Iran to the north, south and west.
Turkey and Ukraine have in recent months agreed to cooperate in the development of technologies with military applications related to engines, avionics, drones, anti-ship and cruise missiles, radar and surveillance systems, robotics, space, and satellites. Turkey has refused to recognize Russia's annexation of Crimea, home to Crimean Tartars, and criticized Russian support for Ukrainian rebels.
Most Russian commentators sought to downplay the significance of the map, leaving Andrei Krasov, deputy chairman of the defence committee of the Russian parliament's lower house to warn that "if they (the Turks) want to test the strength of the Russian spirit and our weapons, let them try."
With Iran excluded from TGRT and Stratfor's projection of Turkey's emerging sphere of influence, Iranian officials and analysts have largely not responded to the revival of the map.
Yet, Iran's actions on the ground suggest that the Islamic republic has long anticipated Turkish moves even though it was caught off guard by last year's Azerbaijani-Armenian war.
For one, Iran has in the past year sought to bolster its military presence in the Caspian Sea and forge close naval ties with the basin's other littoral states – Russia, Azerbaijan, Turkmenistan, and Kazakhstan.
Viewed from Tehran, TGRT's broadcasting of the Stratfor map was the latest in a series of provocative Turkish moves.
They include Mr. Erdogan's recital of a nationalist poem while attending a military parade in Azerbaijan that calls for reuniting two Iranian ethnic Azeri provinces with the former Soviet republic and publication by state-run Turkish Radio and Television's Arabic service of a map on Instagram, depicting Iran's oil-rich province of Khuzestan with its large population of ethnic Arabs as separate from Iran.
The Instagram posting came days after the disclosure that Habib Chaab, a leader of the Arab Struggle Movement for the Liberation of Ahvaz, or ASMLA, had been kidnapped in Istanbul by an Iraqi Kurdish drug baron in cooperation with Iranian intelligence and transported to Iran.
While senior Iranian officials talked down the Turkish provocations, Iran's semi-official Fars News Agency left little doubt about what Iran's true sentiments were.
"Those who have greedy eyes on the territories this side of the Aras River had better study history and see that Azerbaijan, specifically the people of Tabriz, have always pioneered in defending Iran. If Iran had not helped you on the night of the coup, you would have had a fate like that of former Egyptian President Mohammed Morsi,' protesters chanted in front of the Turkish consulate in Tabriz, the capital of Iran's East Azerbaijan province.
The protesters were responding to Mr. Erdogan's poem recital and referring to the failed military coup against him in 2016 as well as the toppling of Mr. Morsi in 2013 in a takeover by the Egyptian armed forces.
Notes on Turkish Politics (5): The Need for a Vibrant Civil Society
This is the last piece of my "Turkish politics" article series. In this piece, I will try to address the role of civil society in Turkish political life and democracy in a brief way.
The role of civil society is very important in shaping the democratic institutions and processes in a polity. Turkish political culture has long been characterized by having a weak civil society and strong state mechanism. As noted in my earlier piece titled "Notes On Turkish Politics (I): Strong State Tradition"Turkey has a "strong state tradition" as first stressed by distinguished Turkish academic Metin Heper. The non-state units and grass-roots movements have been weak in Turkish political life due to a number of reasons which also lead to democratic erosion.
Civil society is related with autonomous social units and organizations like voluntary associations, private companies, private associations etc. These social units or organizations that make up civil society are based on the principle of recognition of basic human and civil rights. It is known that civil society is seen as one of the basic social bases of liberal democracy.
The historical background of Turkey from the very beginning of the Republic experienced an evident antagonism between the state and the society. The military, the high bureaucracy and some academics along with some particular media actors used to show a certain amount of distrust towards the society until the multi-party politics.
In the post-1980 period, a revival of civil society was witnessed. Turkey went through important changes in the 1980s as the free market economy policies were accepted. One of the most important consequences of this change was the development of the systems of communication and information and this development empowered civil society actors as well. Turgut Özal has been one of the influential political elites paving the way for the strengthening of Turkish civil society. Özal challenged Kemalist state tradition to some degree. As an extension of Özal's liberal policies, a free market economy was formed and legal obstacles to political freedom were also removed by abolishing Articles 141, 142, and 163 of the 1982 Constitution, which prohibited the free expression of thought (Çaha, 2001).
The 1990s witnessed a military intervention and this "post-modern" coup narrowed the arena for civil society associations and certain identities like that of Islamic identity were vilified by the state elites.
In the early years of the AK Party rule (up until 2010 referendum) Turkey saw positive developments in terms of democratization and this played a positive role for civil society as well. However, in the last years, Turkish civil society has begun to weaken once again. A recent example of this is Turkey's NGO bill that was introduced in late 2020. In a news article published by Duvar English, the warnings of Human Right Watch were addressed. According to HRW, the bill introduces "annual inspections of nongovernmental groups, which will severely affect their activities since the inspections frequently last months and reduce the group's capacity to operate. It introduces severe fines if the Interior Ministry deems a group's online fundraising unlawful."
In one of my articles titled "Turkish Political Culture and Civil Society: An Unsettling Coupling?" published in 2011, I wrote the following about the relationship between civil society and political culture for Turkish context:
"The Turkish case indicates that the advancement of civil society is closely related to the function of and the role of state. The governance of state in accordance with the rule of law and its neutrality is necessary for the advancement of a competitive social environment where social groups can freely compete. Also, it is important to note that there is almost a direct relationship between civil society and democracy."
Turkey needs a vibrant civil society to have a working democracy and of course civil society is only one piece of the prerequisites for democracy!
Cited resources
Burak Begüm, 2011, "Turkish Political Culture and Civil Society: An Unsettling Coupling?" 19264 (dergipark.org.tr) (Access Date: 20.02.2021)
Çaha Ömer, 2001, "The Inevitable Coexistence of Civil Society and Liberalism: The Case of Turkey", Journal of Economic and Social Research 3, 2.
Duvar English, (Dec. 24, 2020), "Turkey's NGO bill threatens civil society, says HRW" Turkey's NGO bill threatens civil society, says HRW (duvarenglish.com) (Access Date: 20.02.2021)
The Influence of Persian Racism on Status of Azerbaijani Turks in Iran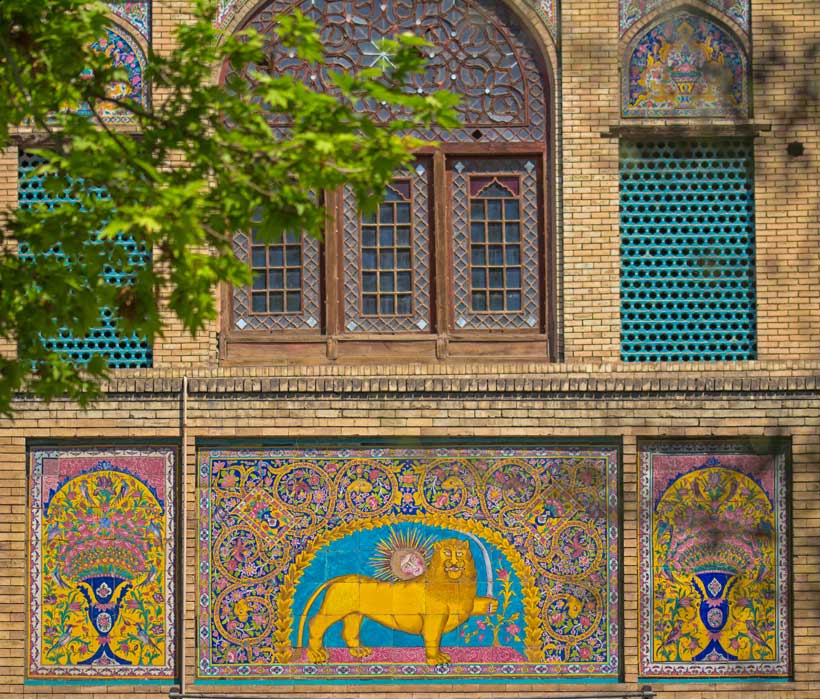 Language is the carrier of the people's culture and is one of the fundamental national identity elements. Therefore, the culture and identity of the nation can strengthen by the powerful and widespread language. Reinforcing the language needs official and systematic support. Otherwise, in the age of informational technology and communication, the languages spoken by a small group of people may disappear under the influence of powerful languages and cultures widely used by influential ethnics and nations worldwide. Indeed, the fade or thrive of native languages depends on the government, socio-economic development, and cultural context. Deliberately, racist states fulfill the assimilation policy to decay the other native languages to reinforce imposed language. They mobilize all their resources to implement this policy by resorting to military and security forces. Iran is a diverse society with several ethnicities, languages, and cultures. In order to Persianization of the other non-Persian people like Turk, Arab, Kurd, Baloch, Lor, Persian-centered government performs the racist politics against them across the country. Turk ethnicity is the largest ethnic group in Iran that has been subjected to Persian racism and internal colonization since 1925.
There are no accurate statistics about the number of Turkish ethnicity members in Iran because the authoritarian racist Iranian state has not allowed independent censuses, and statistics are mostly based on estimates. According to the Ethnologue, more than 38 percent of Iran's population are Turks, mainly Azerbaijani Turks who live in the northwest of Iran, and that region is known as South Azerbaijan. Since 1925, with the beginning of the Pahlavi regime, people with Turkish identity and other non-Persian ethnic groups have been deprived of primary rights like education to the mother language. This racist process has aimed to indicate and impose the language, history, culture, and identity of the Persian ethnic group as the only authentic and superior for all Iranians. Since establishing the Pahlavi regime in Iran, assimilation and alienation of Turkish ethnic groups have been continuing, and widespread protests for racist policies have not succeeded, and Turk activists' peaceful actions have not sustained the Iranian regime from its inhumane racist behavior. Turks do not have any right to promote their culture and language. Turkish children must educate in Farsi, and all official correspondences have to be in the inflicted language. Since the formation of the Pahlavi monarchy, approximately the name of more than 500 areas like village, city, river, lake, and forest has been changed from Turkish to Persian terms. Furthermore, depriving Turk children of learning and education in their mother language is one of the main reasons for high illiteracy rates, the decline in academic performance, and a sense of humiliation of those children compared with Persian children. That racist ideology has accompanied most scholars, academicians, writers, journalists, poets, thinkers, teachers, and intellectuals' support, and it has reached the Persian society sphere. They humiliate Turks in their writing, interviews, newspapers, and particularly in state media. For example, they analogized the Turkish people to cockroaches with feeding on toilets in the state-run Iran newspaper in May 2006 that sparked extensive protests in various Turkish cities, especially Tehran; dozens of protestors were killed and injured, hundreds of demonstrators detained and sentenced to long prison terms. Consequently, the policies that have been implemented against the Turks in Iran since the commencing of Pahlavi monarchy have been a linguistic and identity genocide for the benefit of strengthening the Persian language culture and identity. Because in their thought, Turkish language, culture, and identity are significant threats to the existence and expansion of the Persian language and culture and could jeopardize the territorial integrity.
Simultaneously, with linguistic assimilation and identity alienation policies, Persian-oriented colonial plans against the Turks have been plotted after the Raza Khan coup. Based on colonial policies, every year the bulk of the country's budget flowed to the Persian regions to create prosperity and establish manufacturing companies and industrial centers. For instance, the comparison of Ardakan located on the desert in central Iran and Varzegan surrounded with copper and gold mines and forest represents that Ardakan is provided with many factories, but Varzegan is deprived. Overall, most Persian regions are in a good situation regarding welfare amenities, prosperity, and workplaces compared with non-Persian areas. Besides, the Turkish regions' colonialization causes severe desperation and migration of Azerbaijani Turks to the Persian regions who confront with humiliation by racist society with a high level of supremacy. Under such conditions, they become more assimilated into the Persian language and culture and alienated from their original identity. Indeed, economic colonialization, assimilation, and alienation policies are positively correlated in Iran and reinforce each other against non-Persian ethnic groups.
Despite the repression atmosphere and oppressive politics of governing apparatuses in Iran, South Azerbaijan National Movement activists continue their peaceful struggle against the racist Iranian government's colonial policies. In contrast, the Islamic Republic security forces raid demonstrations and activists' homes, detain them, and sentence them to long prison terms by holding arbitrary trials on baseless and false accusations like "Propaganda against the regime", "acting against national security" and separatism. For instance, Abbas Lesani is a famous Azerbaijani activist who was recently sentenced to 15 years in prison for his legal activities such as demanding education in the mother language at schools by the Ardabil appeal court. The supreme court of Iran rejected his objection and upheld the appeal court decision. Therefore, Azerbaijani Turk activists' initial demands are establishing the schools in the Turkish language and ending the economic discrimination, which has hindered the equitable development of the Turkish-populated areas in Iran.
Although the linguistic assimilation, alienation, and systematic racist activities of the government to eradicate the language, culture, and identity of the Turkish society in Iran have caused the Persianization of different generations during the last century, with the awakening and spontaneity of Turks, Turkish language and culture are a critical requirement to retrieve their ethnic identity. Moreover, their national values, beliefs, culture, and identity are embedded within the language. For this reason, education in the mother tongue can play vital role for the extrication of the Turks from the bondage of Persian colonialism. Also, it can neutralize the adverse effects of racist policies against these oppressed people. However, denial, repression, and government oppression have led to an increase in identity-seeking in the Turkic-speaking regions, especially in South Azerbaijan, and it intensifies exponentially over time. The Director-General of the Civil and Personal Status Registration office recently talked to the media that 40 percent of the people names in East Azerbaijan province are in Turkish. Despite official restrictions, it demonstrates that activities to revive the Turkish language, culture, and identity continue between Azerbaijani Turks and other tribes with Turkish identity throughout Iran. On the other hand, the Iranian government's racist policies against the Turks have intensified ethnic divisions and divergence among the Turks, and the denial policy and repression cause a gradual reduction in their desire for territorial belonging to Iran.