Muhammad bin Salman's reforms in Saudi Arabia: Threats and Chances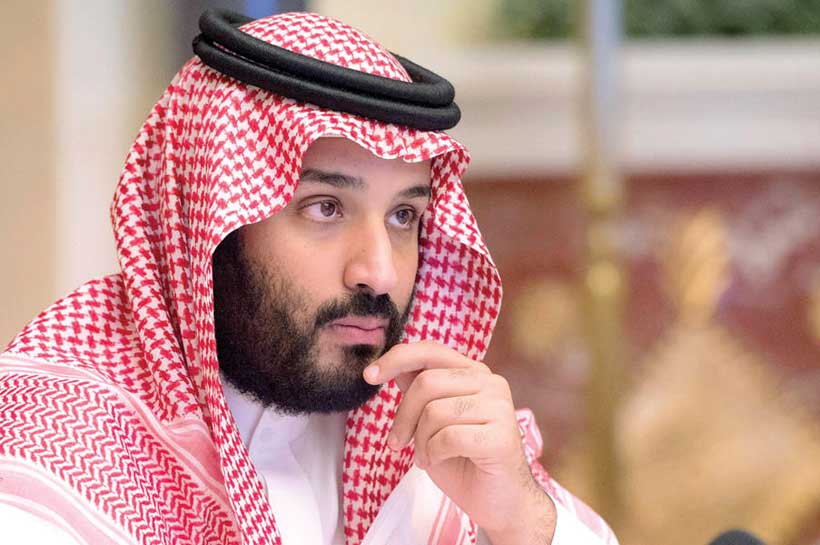 Samuel Huntington believes that phenomenon of revolution is related to the characteristics of new communities and product of the fast process of social – economic renovation beside of non – development of the political institutions in order to attract and participation of the new forces. He says: "Revolution is an aspect of renovation. Revolution happens mostly in those communities who have experienced some kind of social and economic change and their derivations of renovation and political changes have been lagged. Fast expansion of political awareness and fast move of new entered forced into the political sphere is the ink of revolution."
According to this assumption, unbalanced development is one of the main causes for revolution. Unbalance of economic and political development is one of instances for unbalanced development where we are witnessed for existence of economic development without political one.
Dictators of the Arab states recognize grant of essential rights and freedom of their citizens illegitimate. They believe that the Arab states need such strong authorities who are able to fulfill social and political stability of their states in post-colonialism era.
They see the social and political stability more important rather political freedom and rights which are prevalent in West while the new Arab generation are most globalized and ask for having relations with abroad thanks to means of mass communication and social media. There is no doubt that Saudi Arabia needs some reforms in various aspects and the future this kingdom will be faced to serious threats without these reforms. Saudis and US as their supporter knows this fact very well.
Fall of oil price during past three years and vast deficits of Saudi Arabia demonstrated that those states that are relied on oil incomes will not be able to assume it as constant income.
Muhammad ben Salman, the son of the king, prince and minister of defense of Saudi Arabia tried to show his militaristic majesty by attacking Yemen. He tries to prepare required ground for those economic and cultural reforms which Saudi Arabia will face more economic and social problems without them.
Ben Salman's Revealing and hidden attempts to control all key centers of decision making in Saudi Arabia after rise of his father as the new Saudi king demonstrates that he follows the two projects of reforms and integration at the same time.
He used his father power to dethrone the stated prince to get appointed as the prince deputy in the first step in order to get closed to achieve kingship. Then, he captured the major part of power in his hands and changed Prince Muhammad Ben Nayef as a useless element in the political structure of Saudi Arabia and finally enforced him to resign in order to announce himself as the new prince. His second serious competitor was Mutab Ben Abdullah who had been appointed as the commander of the National Guard after rise of King Abdullah. Ben Salman could sweep him from power also successfully.
He could prepare the required field for deposition of their other competitors one by one after his presidency on the committee for fight against corruption. He has the power to enforce the travel limitations or distraint against the other princes because of his post as the president of the Anti – Corruption Committee.
Financial disarmament of the heads, capitalists, Turki Ben Naser and Valid Ben Talal as the head of this pyramid has been because of preventing them to use their capitals against Ben Salman in future. Specially, some of them are opposed to full capture of power in his hands.
Ben Nayef and Motab both were dissatisfied to Yemen War and siege of Qatar. Therefore, Ben Salman has started these arrests in security aspect in order to integrate his policies in this sphere.
Ben Salman's measures against the prominent figures of Saudi Arabia demonstrates that he wants to set the new rules of the power game for the future decades by his hands.
But these reforms include some risks and it backs to how he could manage and control these reforms? Will these reforms be expanded into the political field also? Will these reforms create serious and critical demands by people in the sense of political power?
The historical experiences of Perestroika in USSR and modernization process of Muhammad Reza Shah Pahlavi in Iran shows that development needs enough capacity, specially fast and commanding development in closed states which will end to eliminate political regime sometimes.
According to the 2030 Vision for Sustainable Development, Ben Salman follows decrease of Saudi dependence on producing and sale of oil to eliminate this dependency. Saudi Arabia is going to eliminate its dependence on the oil dollars as it's only source of income till 2020 and wants to establish a governmental fund with 2 billion dollars save in order to fulfill the needs of its country by using the revenues of this deposit. Then he tries to change Saudi Arabia to a modern state and great financial power.
One of Ben Salman's destinations was consolidation of his power in Saudi family who could expunge the opponents one by one. He could made control over oil, economic, defense and militaristic politics to expand the Saudi power in Middle East by establishment of the economic committees. He could put many of Saudi princes aside from power structure and consolidated his power using the policy of moderation and control.
But about the Ben Salman's reforms, we have to ask what the reasons are behind these reforms and which areas are covered by these? The Saudi government granted the right to drive for women in social sphere and has promised to allow them to enter the sport stadiums. The Saudi officials also talk about construction of opera house and creating tourism related industries.
There is no doubt that one of the main aims behind these measures is improvement of the Saudi Arabia's face in international community that is damaged because of leading war against Yemen, increase of global awareness about the role of the Wahhabi ideology in terrorist acts of ISIS and Al-Qaeda.
But this is the questions that will the "Moderate Islam" create political development and democracy? Will Saudi Arabia as the leader of suppression against the roots of those movements like Muslim Brotherhood, moves into more tolerance?
We have to pay attention that the current conditions of Saudi Arabia's society is one of the implications for these reforms. In fact, these reforms are not avoidable and the Saudi community will be spoiled if their officials couldn't find a treat for these conditions. More than 70 percent of Saudi community members are below 35 and they are among the most active users of Tweeter.
The old social contract which was affected by the high prices of oil under support of the Wahhabi clerics is going to be eliminated. Most of Saudi population asks for change this contract with the new one that is able to fulfill more jobs along political, social and cultural freedom. For example, making new decision on cancelation of driving ban for women has not been faced to significant critics. The young defenders of reforms and even the opponents of patrimonial political regime are aware of this point that Ben Salman is the best choice for change of freedom agenda of Saudi Arabia.
That's why Mohammad ben Salman is following introduction of a kind of "Moderate Islam" in Saudi Arabia as a new model opposed to the classic structure of the conservative Wahhabi clerics. In fact, Saudi Arabia's high fear from Iran is one of the main causes of such decision. The assumption of "Moderate Islam" is a part of an ideological structure relating religious radicalism and the 1979 revolution of Iran while it declines the siege of Masjid Al- Haram in the same year by Wahhabis, existence of Salafi roots of thought in the ideologies of Al – Qaeda and ISIS beside of subversive actions like war of Yemen and support for extremists in Syria or interfere in Lebanon's internal affairs. This is a dangerous gamble. Because Iran has fully demonstrated its retaliation capacity to defend its national interests when it is facing endanger.
Ben Salman says: the newly created religious extremist method in Sauidi Arabia is result of the Iranian Revolution and siege of Masjid Al – Haram by extremists in Mecca. I'm young and about 70% of our citizens are young also. We never want to put our lives in such mire which have been lasted for 30 years back because of the Iranian Revolution. Now, we want to eliminate this era and focus on improvement of our community beside of keeping our religion and traditions safe. We don't continue our lifestyle created after 1979. That era is finished!
It has to be attended that reforms could compose the most parts of modernists, youth and social castes as supporter forces for Ben Salman and his probable successor to make a modern face from him in media networks of the world and attract the world elites.
Beside of all, enforcement of these reforms could change the negative face of Saudi Arabia and Wahhabism into positive one and demonstratesWahhabism as the symbol of moderate Islam that is responsible facing new needs of the communities.
We have to pay attention to this fact that changes in Saudi Arabia is enforced to execute from up to down and not vice – versa. Most of Saudi Arabian people are more conservative rather their rulers. The history of Saudi Arabia is full of cases for facing between Al – Saud family and the religious extremists. The Religious opposition to reform can lead to the polarization of the Saudi society and weakening of the value environment of Al – Saud regime. Those religious clerics who many of them have been linked to the generations of Muhammad Ben Abdul Wahhab compose a part of Saudi political regime. They had done some threatening revolutions.
One of the causes for these reforms is increase of Saudi attraction amount in eyes of other Islamic states. At the present time, there is no kind of theology or social system in Saudi Arabia to deliver a moderate interpretation of Islam like Turkey as its competitor. As the model of Saudi Arabia's foreign policy is sectarian one, it covers just some parts of the Muslims world and it is not attractive for Shiite Arab or non-Arab Muslims. Because at least the drawn short time image of Saudi Arabia is a Salafi sponsor regime that supports the extremist groups like Al – Qaeda or ISIS.
Reforms in Saudi Arabia is defined following reduce of dependence to oil. Saudis are aware that oil could not be a stable source of income to fulfill the economy of their country. That's why attempts for getting independent form oil economy have begun from the era of Malik Abdullah. He tried to revive Islam as a moderate and scientific force which this assumption inspired the idea for establishment of Malek Abdullah Technology University. The attempts of Mohammad ben Salman are have been done in the same direction.
That's why try for attraction of tourist in such regions like the new city of Neom that is located in seashores of the Red Sea is getting done as a more liberal area. But the fact is that having economic freedom in a conservative society and interest economy like Saudi Arabia is impossible. Because it is necessary to create some changes in cultural norms of Saudi society like what were happened in in the era of reform in evangelic Christian world in order to achieve these reforms.
There has been emphasized on economic and social development in 2030 Vision while there is no evidence of political one in this document. In addition, the personality and adopted approaches by be Salman shows putting many past political traditions aside like relative family consultation and keeping moderation and conservatism. Then, the political authoritarianism of Ben Salman in internal sphere and his offensive behavior in external sphere along economic and social reformism has changed him as a specific and creative person in the historical process of Saudi Arabia.
The highly attended point here is that social and Bureaucratic reforms will be led to political reforms finally. Because awareness and expects of the new strata of society will be increased. This fact that how much Ben Salman is able to manage the changes is a dangerous gamble.
The question with contradictory US human rights policies towards Saudi Arabia and Iran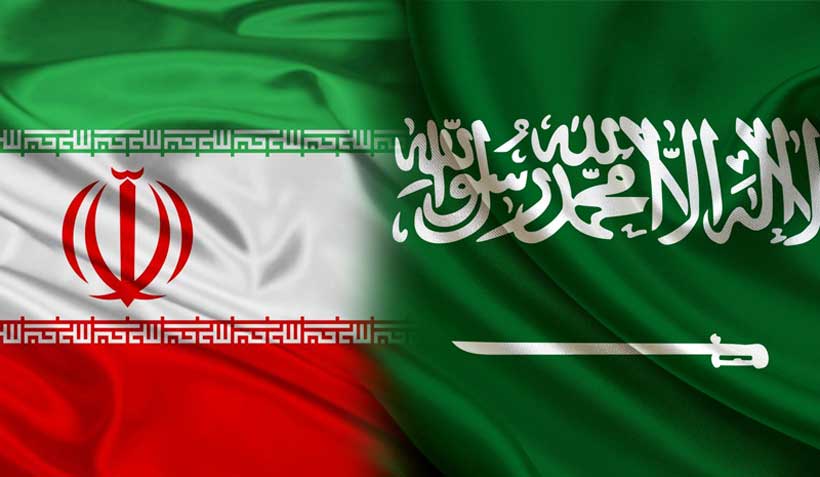 A cursory look at Saudi Arabia and Iran suggests that emphasizing human rights in US foreign policy may complicate relations but has little impact on regional stability or the willingness of protagonists to reduce tension and manage conflicts when it is in their interest.
A post 9/11 US emphasis on human rights was not what inspired homegrown popular Arab revolts over the past decade that initially toppled leaders in eight Arab countries but were largely rolled back or stymied by counter-revolutionary US allies.
The UAE and Saudi counter-revolutionary efforts put the two Gulf states on the autocratic frontline of President Joe Biden's democracy versus autocracy dichotomy. They were motivated by a rejection of democracy as an existential challenge to the absolute power of their ruling families.
Subsequent US administrations effectively let the counter-revolutionary moves pass, although, to be fair, the Biden administration has suspended $700 million in aid to Sudan following a military power grab in October. However, it has yet to do the same with an additional $500 million for Tunisia. Democratically elected President Kais Saied disbanded parliament in July and assumed the power to enact laws.
By the same token, Middle Eastern protagonists, including Saudi Arabia, the United Arab Emirates, and Iran, opted to reduce tensions and explore ways of managing their differences to focus on reforming and diversifying their economies, fuelling growth, and stimulating trade.
In other words, they would have sought to reduce tensions even if they had not anticipated that the Biden administration would adopt a more human rights and democratic values-driven foreign policy and would want to focus on Asia rather than the Middle East.
If anything, a contentious relationship with the United States could have provided a further incentive for reducing tensions. Yemen, which figured prominently in Iran's talks with Saudi Arabia and the UAE, may be a case in point.
As a result, the regional moves raise the question of whether a US refusal to stand up for principle produces the kind of short-term results that outweigh the long-term cost of autocracy as well as the price of undermining US credibility.
The short-term results of abandoning principle for pragmatism were evident in this week's shift in oil politics.
The shift was prompted by US efforts to assure the kingdom and other Gulf states that the United States was no longer in the regime change business. US officials also insisted that the administration would concentrate on maintaining and strengthening regional partnerships. They signaled that the administration's lip service to human rights and democratic values would not have policy consequences.
The message was well received in Riyadh. In response, Saudi Arabia reversed its rejection of Mr. Biden's request to increase oil production to reduce soaring prices at US gas stations.
The de facto leader of the Organisation of Petroleum Exporting Countries (OPEC) and the cartel's largest producer, Saudi Arabia, said the group and its associates, which include Russia, would increase monthly production by 400,000 barrels a day.
The Saudi concession also came in response to the administration's willingness to sell the kingdom US$650 million worth of missiles. The sale threatened to further call into question the credibility of the United States as it prepared to host this week's virtual Summit for Democracy, which some 110 countries are expected to attend.
The administration says the sale is in line with its policy of supplying only defensive weapons to the kingdom as US officials push for an end to the devastating, almost seven-year-long Yemen war that has sparked one of the world's worst humanitarian crises.
Administration officials assert that the missiles would enable Saudi Arabia to shoot down Houthi drones in the air before they hit targets in the kingdom but cannot be used for attacks against the rebels in Yemen itself.
The Senate vote could set the tone for the democracy summit. Anti-Saudi sentiment runs deep in the US Congress. A vote against the sale would force Mr. Biden to cancel it or override the Senate with a veto.
Saudi violations of human rights, the killing in 2018 of journalist Jamal Khashoggi, the kingdom's crackdown on dissent and freedom of expression, and its conduct of the Yemen war fueled the anti-Saudi sentiment.
With the arms sale on the line, the administration has remained silent about reports that Saudi Arabia and the UAE had used a combination of economic incentives and threats to pressure African and Asian nations to vote for the shutdown of a United Nations investigation into abuses of human rights in the war.
Meanwhile, the administration's efforts to reassure Middle Eastern nations that its policy emphasis has changed has done little to prevent Iranian negotiators at the Vienna talks on reviving a 2015 international agreement that curbed the country's nuclear programme from hardening their positions.
Iran believes that the United States and, at least until recently, some of its Gulf allies, aim to encircle the Islamic republic and foment domestic unrest that will lead to the regime's fall. The US has imposed crippling sanctions in response to its nuclear programme and harshly criticized Iran for its abusive human rights record.
That has not stopped Iran from engaging in separate talks with Saudi Arabia and the UAE, which appear to be producing results in Yemen.
As a result of those talks, Saudi and Emirati forces, and their Yemeni allies, were reportedly withdrawing from positions in southern and western parts of the country.
"These are very likely the opening moves by Saudi Arabia and the UAE as they prepare to fully exit Yemen," said former member of the United Nations Panel of Experts on Yemen Gregory D. Johnson.
The war has increasingly turned into an albatross around Saudi Arabia and the UAE's neck, with much of the international community wanting to see an end to the conflict.
It was not immediately clear if and what Iran may have offered in return for the withdrawals that have allowed the Houthis to move into evacuated spaces. "The latest developments seem to suggest that the Houthis seem on the edge of gaining the upper hand," said NATO Foundation analyst Umberto Profazio.
In line with that assessment, the Houthis have not indicated that they had become more interested in a negotiated end to the war.
"It is clear that the Houthis intend to try to bring down the Yemen government. The Iranians, I believe, would like to see the same," said US special envoy to Yemen Tim Lenderking.
The Emirati withdrawals, particularly around the strategic port of Hodeida, follow gestures including an effort to return internationally isolated Syrian President Bashar al-Assad to the Arab fold and an exchange of visits with Iran. Syrian membership in the Arab League was suspended early in the civil war.
Some analysts suggested that the withdrawals in Yemen were part of an effort to build confidence. However, it was not clear why the Saudis and Emiratis would cede strategic territory with no apparent Iranian or Houthi concessions in return unless they were looking for a rush to the exit no matter what.
"The pull-out was unnecessary to open new frontlines, and Hodeida seems to have paid the price for confidence-building with Iran," said Yemen analyst Ibrahim Jalal.
The withdrawals, including from Mara on the Yemeni border with Oman, help Saudi Arabia put its backyard in order. Saudi operations in Mara irritated Oman that sees the Yemeni region as its sphere of influence.
The withdrawals helped facilitate a visit to Oman by Saudi Crown Prince Mohammed bin Salman this week. Mr. Bin Salman may try to reach an agreement during the visit to construct a pipeline from the kingdom's oil fields to an export terminal in Oman. The pipeline would allow Saudi Arabia is to circumvent the Strait of Hormuz.
In the final analysis of the pros and cons of a values-driven US foreign policy, hardline realists will argue that backing down on rights produces tangible results.
Yet, the United States' selective and opportunistic hardline emphasis on rights and values in Iran has not prevented the Islamic republic from engaging with Saudi Arabia and the UAE and possibly helping to end the Yemen war. The pressure may have been one factor that persuaded Iran to engage.
Democracy Summit: Excluding countries and igniting the Cold War in the Middle East
A number of American leaks have appeared at the present time for several American think tanks that have reached a dangerous conclusion, which is: (The United States of America must re-use the influence of the extremist Islamic currents and radical political Islam movements in the Middle East and Africa to confront the rise of China in the first place). Hence, the first practical American application of this through the conference to divide the world democratically, according to the American concept, through the following possible scenarios:
Washington may have practically started using the game of "rapprochement with extremist currents in the face of communist China", which can be understood through (the United States of America is currently trying to re-use the strategy of rapprochement with extremist currents and political Islam currents in the face of the Chinese and Russian communist enemy as well), and made them raise Ideological slogans whose purpose is to "ignite the region sectarianly and religiously and cause chaos and turmoil", and Washington helps in this the ambitions of some nascent national forces in the Middle East, or perhaps some individuals and civil organizations with narrow, limited interests at the expense and in the face of their homelands.
The American prominent book, which is called (The Devil's Game: Political Islam and the United States), which was published by "Robert Dreyfuss", who is an American scholar, specializing in political Islam, is one of the most academic efforts close to understanding the support of the United States and the West in general for the project of so-called political Islam, as well as presenting, highlighting and analyzing of (all American plans aimed at attracting the extremist currents in the Middle East, bringing them closer and using them by the USA to cause unrest in their regions), by fueling their exploitation in achieving sectarian and religious fanaticism in the Arab world.
Here, the author of the aforementioned book, "Robert Dreyfuss", presented many of the mysteries and unknown reasons about those (secret and mysterious alliances that the United States of America made with Muslim Brotherhood groups and the other political Islam movements in Egypt and the other countries in the region), over a period of several decades to sponsor and encourage the Islamic currents and radicalism, whether by US secret agreements with them or perhaps by manipulating them as well, so that (the United States of America will use them later in its cold war against China ideologically).
Perhaps the visit of Chinese Foreign Minister "Wang Yi" to the Middle East in March 2021, who summarized his trip in several words, concerning the Chinese response in the Middle East to the policy of American alliances and polarization, by asserting that:
"China and the countries agreed on the need to respect sovereign independence and national dignity for all countries, and to promote independent and diversified avenues of development"
The official Chinese media also supported the speech of its Chinese Foreign Minister, "Wang Yi" and his assurances to all countries in the Middle East region, by confirming that:
"It was agreed to oppose interference in the internal affairs of the other countries and slander others under the guise of human rights and the protection of the international system, so that the United Nations "UN" would be the core of the international order based on international law, pluralism, fairness and international justice"
The analyses and the main visions of the Chinese think tanks, which are considered that: the failure of the United States of America to invite the countries of the region to the conference of democracies in the world is (the beginning of the "Joe Biden's administration" leaving the Middle East for China).
So, the logic results for the American provocation to the Middle East region, according to the Chinese way of thinking, represents in: (deepening China's relations with the Middle East countries outside the scope of trade should worry the United States of America), especially since the administration of US President "Joe Biden" has recently taken steps to reduce interest in the region, thus opening the door to Chinese hegemony in accordance with the American vision.
And perhaps in my viewpoint that (the Conference of American Democracies is the beginning of the American vacuum in favor of China and Russia), which is the same as what was confirmed by a former senior official in American national security, and a close advisor to President "Joe Biden" in a report published in the "American Politico Newspaper", confirming it frankly by saying:
"If you were to rank the regions that "Biden" considers a priority, the Middle East is not among the top three. Because, the main top priorities are: the Asia-Pacific region, then Europe, and the Western Hemisphere, and this reflects a bipartisan consensus that the issues of our interest has changed with the return of the great-power competition with China and Russia"
Hence, we conclude, that with China competing for more international (militarily, economically, technologically and politically) influence, to become the largest power in the world by 2049, according to its stated strategy. So, here we find that (the Middle East is likely to become decisive, whether the United States of America prioritizes it or not).
Middle Eastern autocrats sigh relief: the US signals Democracy Summit will not change policy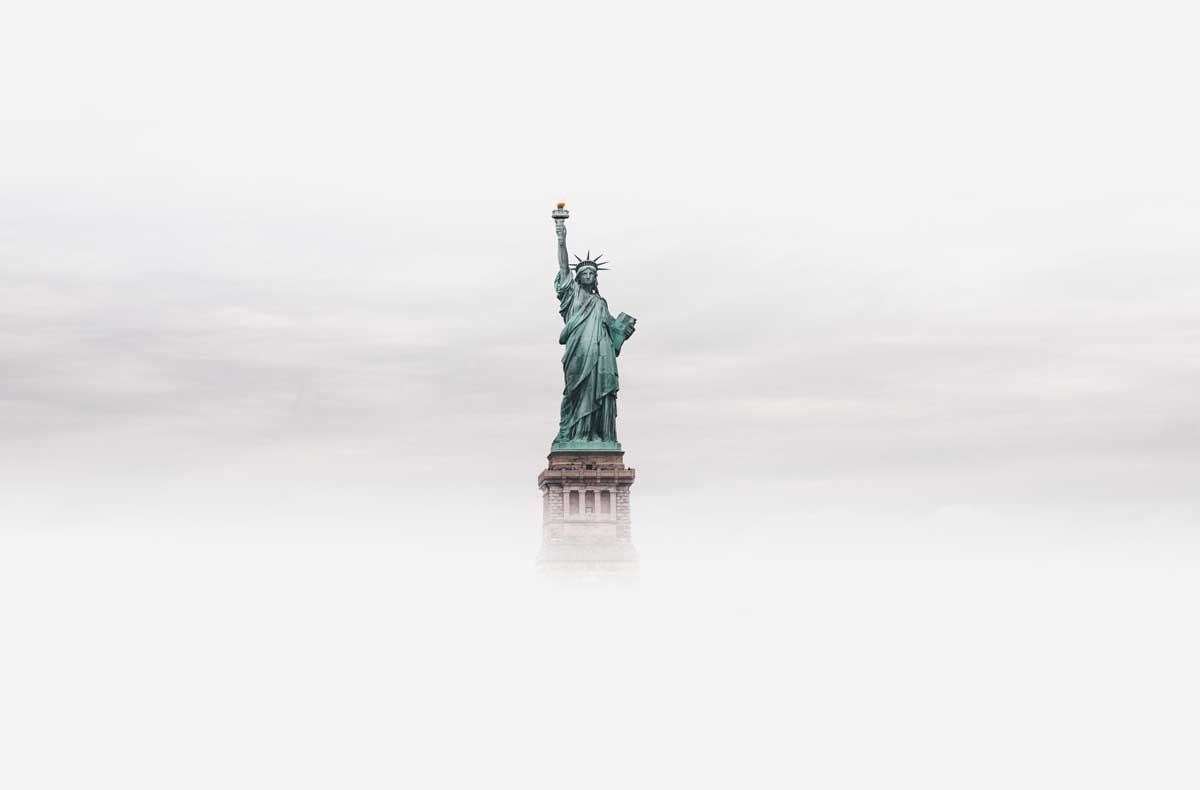 The United States has signalled in advance of next week's Summit for Democracy that it is unlikely to translate lip service to adherence to human rights and democratic values in the Middle East into a policy that demonstrates seriousness and commitment.
In a statement, the State Department said the December 9-10 summit would "set forth an affirmative agenda for democratic renewal and to tackle the greatest threats faced by democracies today through collective action." e State Department said that in advance of the summit, it had consulted with government experts, multilateral organisations, and civil society "to solicit bold, practicable ideas" on "defending against authoritarianism," "promoting respect for human rights," and fighting corruption.
Of the more than 100 countries alongside civil society and private sector representatives expected to participate in the summit, only Israel is Middle Eastern, and a mere eight are Muslim-majority states. They are Indonesia, Malaysia, Pakistan, Albania, Iraq, Kosovo, Niger, and the Maldives.
US President Joe Biden has made the competition between democracy and autocracy a pillar of his administration policy and put it at the core of the United States' rivalry with China.
"We're in a contest…with autocrats, autocratic governments around the world, as to whether or not democracies can compete with them in a rapidly changing 21st century," Mr. Biden said.
Yet, recent statements by the Pentagon and a White House official suggested that, despite the lofty words, US Middle East policy is likely to maintain long-standing support for the region's autocratic rule in the belief that it will ensure stability.
Popular revolts in the past decade that toppled leaders of Egypt, Tunisia, Yemen, Libya, Algeria, Sudan, Iraq, and Lebanon suggest that putting a lid on the pot was not a solution. That is true even if the achievements of the uprisings were either rolled back by Gulf-supported counter-revolutionary forces or failed to achieve real change.
To be sure, Gulf states have recognized that keeping the pot covered is no longer sufficient. As a result, countries like Saudi Arabia and the United Arab Emirates have developed plans and policies that cater to youth aspirations with economic and social reforms while repressing political freedoms.
The US appears to be banking on the success of those reforms and regional efforts to manage conflicts so that they don't spin out of control.
On that basis, the United States maintains a policy that is a far cry from standing up for human rights and democracy. It is a policy that, in practice, does not differ from Chinese and Russian backing of Middle Eastern autocracy. Continuous US public and private references to human rights and democratic values and occasional baby steps like limiting arms sales do not fundamentally alter things.
Neither does the United States' choice of partners when it comes to responding to popular uprisings and facilitating political transition. In dealing with the revolt in Sudan that in 2019 toppled President Omar al-Bashir and a military coup in October, both the Trump and Biden administration turned to Saudi Arabia, the UAE, Egypt, and Israel. While Israel is a democracy, none of the US partners favour democratic solutions to crises of governance.
White House Middle East coordinator Brett McGurk signalled this in an interview with The National, the UAE's flagship English-language newspaper, immediately after a security summit in Bahrain that brought together officials from across the globe. US officials led by Secretary of Defense Lloyd Austin sought to use the conference to reassure America's allies that the United States was not turning its back on ensuring regional security.
Mr. McGurk said that the United States had drawn conclusions from "hard lessons learnt" and was going "back to basics." Basics, Mr. McGurk said, in a nod primarily to Iran but potentially also to Saudi Crown Prince Mohammed bin Salman, entailed dumping "regime change policies." He said the US would focus on "the basics of building, maintaining, and strengthening our partnerships and alliances" in the Middle East.
Mr. McGurk's articulation of a back-to-basics policy was reinforced this week with the publication of a summary of the Pentagon's Global Posture review, suggesting that there would be no significant withdrawal of US forces from the region in Mr. Biden's initial years in office.
The notion of back to basics resonates with liberals in Washington's foreign policy elite. Democracy in the Middle East is no longer part of their agenda.
"Instead of using US power to remake the region…policymakers need to embrace the more realistic and realisable goal of establishing and preserving stability," said Council of Foreign Relations Middle East expert Steven A. Cook even before Mr. Biden took office." What Washington needs is not a 'war on terror' built on visions of regime change, democracy promotion, and 'winning hearts and minds' but a realistic approach focused on intelligence gathering, police work, multilateral cooperation and the judicious application of violence when required," he added.
Mr. Cook went on to say that a realistic US Middle East policy would involve "containing Iran, retooling the fight against terrorism, to reduce its counterproductive side effects, reorganizing military deployments to emphasize the protection of sea-lanes, and downscaling the US-Israeli relationship to reflect Israel's relative strength."
The United States is in good company in its failure to put its money where its mouth is regarding human rights and democratic values.
The same can be said for European nations and Indonesia, the world's most populous Muslim-majority state and democracy. Indonesia projects itself directly and indirectly through Nahdlatul Ulama, the world's largest Muslim civil society movement, as the only major supporter of a moderate interpretation of Islam that embraces human rights without reservations and pluralism and religious tolerance.
That has not stopped Indonesia from allegedly caving into a Saudi threat not to recognize the Indonesian Covid-19 vaccination certificates of pilgrims to the holy cities of Mecca and Media if the Asian state voted for an extension of a United Nations investigation into human rights violations in the almost seven-year-old war in Yemen.
Similarly, Indonesian President Joko Widodo has signed agreements with the United Arab Emirates on cooperation on religious affairs even though the UAE's version of a moderate but autocratic Islam stands for values that reject freedoms and democracy.
The agreements were part of a much larger package of economic, technological, and public health cooperation fuelled by US$32.7 billion in projected Emirati investments in Indonesia.
The Biden administration's reluctance, in line with a long list of past US presidents, to do substantially more than pay lip service to the promotion of human rights and democratic values brings to mind Albert Einstein's definition of insanity as "doing the same thing over and over again and expecting different results."
President George W. Bush and his then-national security advisor, Condoleezza Rice, acknowledged two decades ago that jihadist violence and the 9/11 attacks were partly the results of the United States' failure to stand up for its values. They bungled, however, their effort to do something about it, as did Barak Obama.
It is not only the Middle East and other regions' autocracies that pay the price. So do the United States and Europe. Their refusal to integrate their lofty ideals and values into effective policies is increasingly reflected at home in domestic racial, social, and economic fault lines and anti-migrant sentiment that threatens to tear apart the fabric of democracy in its heartland.
The backlash of failing to heed Mr. Einstein's maxim and recognizing the cost associated with saying one thing and doing another is not just a loss of credibility. The backlash is also the rise of isolationist, authoritarian, xenophobic, racist, and conspiratorial forces that challenge the values in which human rights and democracy are rooted.
That raises the question of whether the time, energy, and money invested in the Summit of Democracy could not have been better invested in fixing problems at home. Financial Times columnist Janan Ganesh nailed it by noting that "shoring up democracy is almost entirely domestic work."
It's a message that has not been lost on democracy's adversaries. In what should have been a warning that hollow declaratory events like the Summit of Democracy are not the answer, Iranian President Ebrahim Raisi told last September's United Nations General Assembly: "The United States' hegemonic system has no credibility, inside or outside the country."