Muhammad bin Salman's reforms in Saudi Arabia: Threats and Chances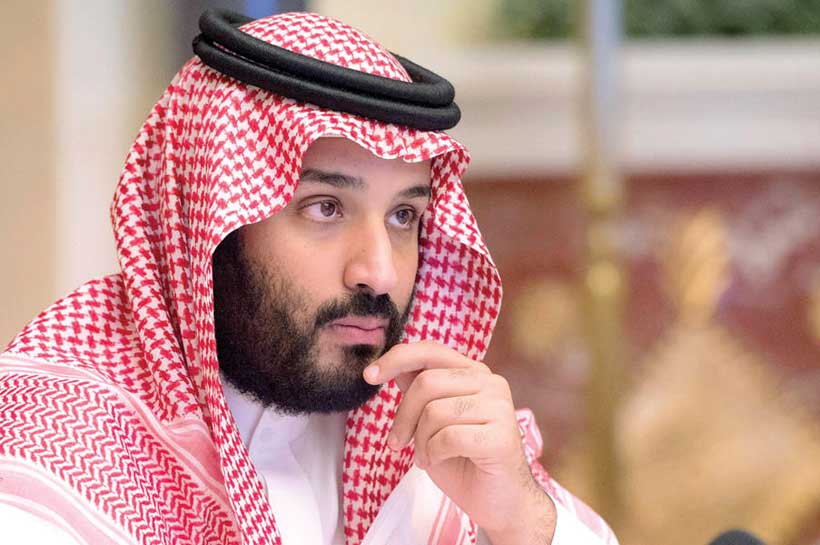 Samuel Huntington believes that phenomenon of revolution is related to the characteristics of new communities and product of the fast process of social – economic renovation beside of non – development of the political institutions in order to attract and participation of the new forces. He says: "Revolution is an aspect of renovation. Revolution happens mostly in those communities who have experienced some kind of social and economic change and their derivations of renovation and political changes have been lagged. Fast expansion of political awareness and fast move of new entered forced into the political sphere is the ink of revolution."
According to this assumption, unbalanced development is one of the main causes for revolution. Unbalance of economic and political development is one of instances for unbalanced development where we are witnessed for existence of economic development without political one.
Dictators of the Arab states recognize grant of essential rights and freedom of their citizens illegitimate. They believe that the Arab states need such strong authorities who are able to fulfill social and political stability of their states in post-colonialism era.
They see the social and political stability more important rather political freedom and rights which are prevalent in West while the new Arab generation are most globalized and ask for having relations with abroad thanks to means of mass communication and social media. There is no doubt that Saudi Arabia needs some reforms in various aspects and the future this kingdom will be faced to serious threats without these reforms. Saudis and US as their supporter knows this fact very well.
Fall of oil price during past three years and vast deficits of Saudi Arabia demonstrated that those states that are relied on oil incomes will not be able to assume it as constant income.
Muhammad ben Salman, the son of the king, prince and minister of defense of Saudi Arabia tried to show his militaristic majesty by attacking Yemen. He tries to prepare required ground for those economic and cultural reforms which Saudi Arabia will face more economic and social problems without them.
Ben Salman's Revealing and hidden attempts to control all key centers of decision making in Saudi Arabia after rise of his father as the new Saudi king demonstrates that he follows the two projects of reforms and integration at the same time.
He used his father power to dethrone the stated prince to get appointed as the prince deputy in the first step in order to get closed to achieve kingship. Then, he captured the major part of power in his hands and changed Prince Muhammad Ben Nayef as a useless element in the political structure of Saudi Arabia and finally enforced him to resign in order to announce himself as the new prince. His second serious competitor was Mutab Ben Abdullah who had been appointed as the commander of the National Guard after rise of King Abdullah. Ben Salman could sweep him from power also successfully.
He could prepare the required field for deposition of their other competitors one by one after his presidency on the committee for fight against corruption. He has the power to enforce the travel limitations or distraint against the other princes because of his post as the president of the Anti – Corruption Committee.
Financial disarmament of the heads, capitalists, Turki Ben Naser and Valid Ben Talal as the head of this pyramid has been because of preventing them to use their capitals against Ben Salman in future. Specially, some of them are opposed to full capture of power in his hands.
Ben Nayef and Motab both were dissatisfied to Yemen War and siege of Qatar. Therefore, Ben Salman has started these arrests in security aspect in order to integrate his policies in this sphere.
Ben Salman's measures against the prominent figures of Saudi Arabia demonstrates that he wants to set the new rules of the power game for the future decades by his hands.
But these reforms include some risks and it backs to how he could manage and control these reforms? Will these reforms be expanded into the political field also? Will these reforms create serious and critical demands by people in the sense of political power?
The historical experiences of Perestroika in USSR and modernization process of Muhammad Reza Shah Pahlavi in Iran shows that development needs enough capacity, specially fast and commanding development in closed states which will end to eliminate political regime sometimes.
According to the 2030 Vision for Sustainable Development, Ben Salman follows decrease of Saudi dependence on producing and sale of oil to eliminate this dependency. Saudi Arabia is going to eliminate its dependence on the oil dollars as it's only source of income till 2020 and wants to establish a governmental fund with 2 billion dollars save in order to fulfill the needs of its country by using the revenues of this deposit. Then he tries to change Saudi Arabia to a modern state and great financial power.
One of Ben Salman's destinations was consolidation of his power in Saudi family who could expunge the opponents one by one. He could made control over oil, economic, defense and militaristic politics to expand the Saudi power in Middle East by establishment of the economic committees. He could put many of Saudi princes aside from power structure and consolidated his power using the policy of moderation and control.
But about the Ben Salman's reforms, we have to ask what the reasons are behind these reforms and which areas are covered by these? The Saudi government granted the right to drive for women in social sphere and has promised to allow them to enter the sport stadiums. The Saudi officials also talk about construction of opera house and creating tourism related industries.
There is no doubt that one of the main aims behind these measures is improvement of the Saudi Arabia's face in international community that is damaged because of leading war against Yemen, increase of global awareness about the role of the Wahhabi ideology in terrorist acts of ISIS and Al-Qaeda.
But this is the questions that will the "Moderate Islam" create political development and democracy? Will Saudi Arabia as the leader of suppression against the roots of those movements like Muslim Brotherhood, moves into more tolerance?
We have to pay attention that the current conditions of Saudi Arabia's society is one of the implications for these reforms. In fact, these reforms are not avoidable and the Saudi community will be spoiled if their officials couldn't find a treat for these conditions. More than 70 percent of Saudi community members are below 35 and they are among the most active users of Tweeter.
The old social contract which was affected by the high prices of oil under support of the Wahhabi clerics is going to be eliminated. Most of Saudi population asks for change this contract with the new one that is able to fulfill more jobs along political, social and cultural freedom. For example, making new decision on cancelation of driving ban for women has not been faced to significant critics. The young defenders of reforms and even the opponents of patrimonial political regime are aware of this point that Ben Salman is the best choice for change of freedom agenda of Saudi Arabia.
That's why Mohammad ben Salman is following introduction of a kind of "Moderate Islam" in Saudi Arabia as a new model opposed to the classic structure of the conservative Wahhabi clerics. In fact, Saudi Arabia's high fear from Iran is one of the main causes of such decision. The assumption of "Moderate Islam" is a part of an ideological structure relating religious radicalism and the 1979 revolution of Iran while it declines the siege of Masjid Al- Haram in the same year by Wahhabis, existence of Salafi roots of thought in the ideologies of Al – Qaeda and ISIS beside of subversive actions like war of Yemen and support for extremists in Syria or interfere in Lebanon's internal affairs. This is a dangerous gamble. Because Iran has fully demonstrated its retaliation capacity to defend its national interests when it is facing endanger.
Ben Salman says: the newly created religious extremist method in Sauidi Arabia is result of the Iranian Revolution and siege of Masjid Al – Haram by extremists in Mecca. I'm young and about 70% of our citizens are young also. We never want to put our lives in such mire which have been lasted for 30 years back because of the Iranian Revolution. Now, we want to eliminate this era and focus on improvement of our community beside of keeping our religion and traditions safe. We don't continue our lifestyle created after 1979. That era is finished!
It has to be attended that reforms could compose the most parts of modernists, youth and social castes as supporter forces for Ben Salman and his probable successor to make a modern face from him in media networks of the world and attract the world elites.
Beside of all, enforcement of these reforms could change the negative face of Saudi Arabia and Wahhabism into positive one and demonstratesWahhabism as the symbol of moderate Islam that is responsible facing new needs of the communities.
We have to pay attention to this fact that changes in Saudi Arabia is enforced to execute from up to down and not vice – versa. Most of Saudi Arabian people are more conservative rather their rulers. The history of Saudi Arabia is full of cases for facing between Al – Saud family and the religious extremists. The Religious opposition to reform can lead to the polarization of the Saudi society and weakening of the value environment of Al – Saud regime. Those religious clerics who many of them have been linked to the generations of Muhammad Ben Abdul Wahhab compose a part of Saudi political regime. They had done some threatening revolutions.
One of the causes for these reforms is increase of Saudi attraction amount in eyes of other Islamic states. At the present time, there is no kind of theology or social system in Saudi Arabia to deliver a moderate interpretation of Islam like Turkey as its competitor. As the model of Saudi Arabia's foreign policy is sectarian one, it covers just some parts of the Muslims world and it is not attractive for Shiite Arab or non-Arab Muslims. Because at least the drawn short time image of Saudi Arabia is a Salafi sponsor regime that supports the extremist groups like Al – Qaeda or ISIS.
Reforms in Saudi Arabia is defined following reduce of dependence to oil. Saudis are aware that oil could not be a stable source of income to fulfill the economy of their country. That's why attempts for getting independent form oil economy have begun from the era of Malik Abdullah. He tried to revive Islam as a moderate and scientific force which this assumption inspired the idea for establishment of Malek Abdullah Technology University. The attempts of Mohammad ben Salman are have been done in the same direction.
That's why try for attraction of tourist in such regions like the new city of Neom that is located in seashores of the Red Sea is getting done as a more liberal area. But the fact is that having economic freedom in a conservative society and interest economy like Saudi Arabia is impossible. Because it is necessary to create some changes in cultural norms of Saudi society like what were happened in in the era of reform in evangelic Christian world in order to achieve these reforms.
There has been emphasized on economic and social development in 2030 Vision while there is no evidence of political one in this document. In addition, the personality and adopted approaches by be Salman shows putting many past political traditions aside like relative family consultation and keeping moderation and conservatism. Then, the political authoritarianism of Ben Salman in internal sphere and his offensive behavior in external sphere along economic and social reformism has changed him as a specific and creative person in the historical process of Saudi Arabia.
The highly attended point here is that social and Bureaucratic reforms will be led to political reforms finally. Because awareness and expects of the new strata of society will be increased. This fact that how much Ben Salman is able to manage the changes is a dangerous gamble.
War in Libya: A rare instance of US-Russian cooperation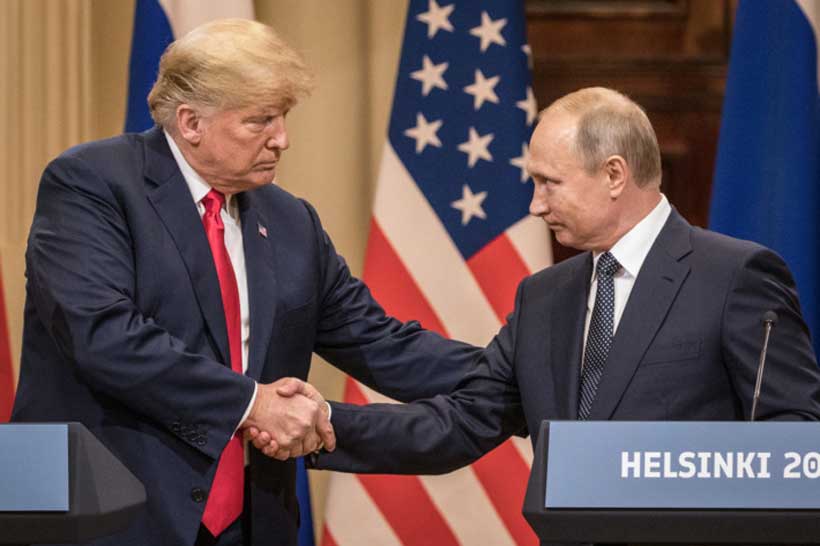 There is little that Russia and the United States agree on these days. Renegade Libyan Field Marshal Khalifa Belqasim Haftar may be a rare exception.
As Mr. Haftar's mortars rained on the southern suburbs of the Libyan capital Tripoli and fighting between his Libyan National Army (LNA) and the United Nations-recognized government expanded to the south of the country, both Russia and the United States stopped a call for a ceasefire from being formally tabled in the UN Security Council.
Russia, which has joined US allies that include the United Arab Emirates, Saudi Arabia, Egypt and France, in supporting Mr. Haftar because of his grip on Libya's oil resources and assertions that Islamists dominate the Tripoli government, objected to the British draft resolution because it blamed the rebel officer for the fighting.
The United States gave no reason for its objection. Yet, it shares Russia's aversion to Islamists and clearly did not want to break ranks with some of its closest Middle Eastern allies, certainly not at a time that the UN was investigating allegations that the UAE had shipped weapons to Mr. Haftar in violation of an international arms embargo.
The significance of US-Russian agreement on Mr. Haftar's geopolitical value goes far beyond Libya. It reveals much of how presidents Donald J. Trump and Vladimir Putin see the crafting of a new world order. It also says a great deal about Russian objectives in the Middle East and North Africa.
Messrs. Trump and Putin's preference for a man with a questionable human rights record who, if successful, would likely rule Libya as an autocrat, reflects the two leaders' belief that stability in the Middle East and North Africa is best guaranteed by autocratic rule or some democratic façade behind which men with military backgrounds control the levers of power.
It is a vision of the region promoted by representatives of UAE crown prince Mohammed bin Zayed who sees authoritarian stability as the best anti-dote to popular Arab revolts that swept the region in 2011 and more recently in Algeria and Sudan are proving to have a second lease on life.
Underlying the Trump-Putin understanding is a tacit agreement among the world's illiberal, authoritarian and autocratic leaders on the values that would underwrite a new world order. It is an agreement that in cases like Libya reduces rivalry among world powers to a fight about the divvying up of the pie rather than the concepts such as human and minority rights that should undergird the new order.
Moscow's support for Mr. Haftar serves Russia's broader vision of the Middle East and North Africa as an arena in which Russia can successfully challenge the United States even if Messrs. Trump and Putin agree on what side to support in a Libyan civil war that is aggravated by the interference of foreign powers.
Russia national security scholar Stephen Blank argues that Mr. Putin's strategy is rooted in the thinking of Yevgeny Primakov, a Russian Middle East expert, linguist and former spymaster, foreign minister and deputy prime minister.
Mr. Primakov saw the Middle East as a key arena for countering the United States that would enable Russia, weakened by the demise of the Soviet Union and economic problems, to regain its status as a global and regional power and ensure that it would be one pole in a multi-polar world.
"In order to reassert Russia's greatness, Primakov and Putin aimed ultimately at strategic denial, denying Washington sole possession of a dominant role in the Middle East from where US influence could expand to the Commonwealth of Independent States (CIS)" established in the wake of the demise of the Soviet Union to group post-Soviet states, Mr. Blank said.
Messrs. Primakov and Putin believed that if Russia succeeded it would force the United States to concede multi-polarity and grant Russia the recognition it deserves. That, in turn, would allow Mr. Putin to demonstrate to the Russian elite his ability to restore great power status.
Syria offered Russia the opportunity to display its military prowess without the United States challenging the move. At the same time, Russia leveraged its political and economic clout to forge an alliance with Turkey and partner with Iran. The approach served to defang Turkish and Iranian influence in the Caucasus and Central Asia, Mr. Blank argued.
Similarly, Russia after brutally repressing religiously inspired Chechen rebels in the 1990s and despite the lingering memory of the Soviet invasion of Afghanistan, has in line with UAE precepts, proven to be far defter than either China or the United States at promoting politically pacifist or apolitical loyalist Islam in a complex game of playing both sides against the middle.
Russian engagement runs the gamut from engaging with militants to cooperating with Muslim autocrats to encouraging condemnation of activist strands of ultra-conservative Islam to hedging its bets by keeping its lines open to the Tripoli-based Government of National Accord (GNA).
Even if Russia may be walking a tightrope in balancing its relationships with Mr. Haftar and GNA Prime Minister Fayez al-Sarraj, like in Syria, it is positioning itself with the backing of the UAE, Saudi Arabia and Egypt as the potential mediator that maintains ties to both sides of the divide.
Said Russian foreign minister Sergei Lavrov: "We believe that Libya's future must be determined by the Libyans themselves. We are convinced that there is no alternative to an inclusive intra-Libyan dialogue… Our work on this track proceeds in this spirit and the belief that there is no alternative to preserving the sovereignty and territorial integrity of Libya."
Battling for the Future: Arab Protests 2.0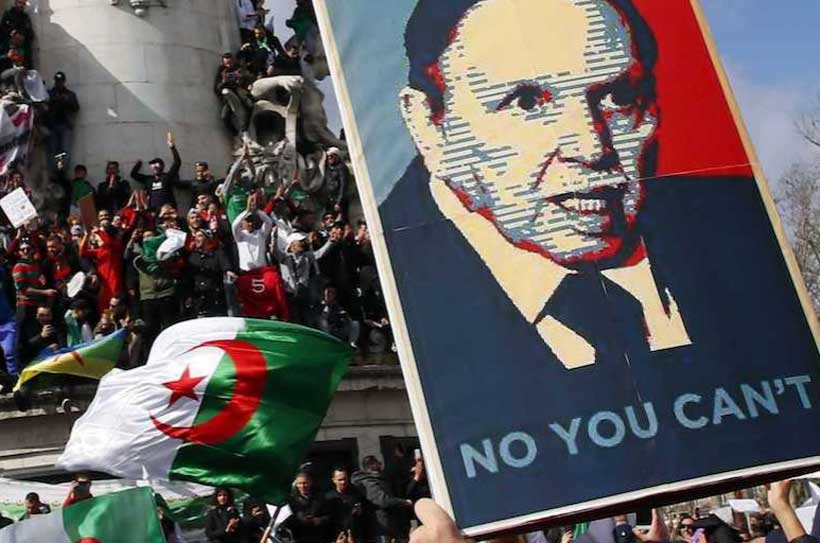 Momentous developments across Arab North and East Africa suggest the long-drawn-out process of political transition in the region as well as the greater Middle East is still in its infancy.
So does popular discontent in Syria despite eight years of devastating civil war and Egypt notwithstanding a 2013 military coup that rolled back the advances of protests in 2011 that toppled Hosni Mubarak and brought one of the country's most repressive regimes to power.
What developments across northern Africa and the Middle East demonstrate is that the drivers of the 2011 popular revolts that swept the region and forced the leaders of Egypt, Tunisia, Libya and Yemen to resign not only still exist but constitute black swans that can upset the apple cart at any moment.
The developments also suggest that the regional struggle between forces of change and ancien regimes and militaries backed by the United Arab Emirates and Saudi Arabia is far from decided.
If anything, protesters in Algeria and Sudan have learnt at least one lesson from the failed 2011 results: don't trust militaries even if they seemingly align themselves with demonstrators and don't surrender the street until protesters' demands have been fully met.
Distrust of the military has prompted an increasing number of Sudanese protesters to question whether chanting "the people and the army are one" is still appropriate. Slogans such as "freedom, freedom" and "revolution, revolution" alongside calls on the military to protect the protesters have become more frequent.
The protests in Algeria and Sudan have entered a critical phase in which protesters and militaries worried that they could be held accountable for decades of economic mismanagement, corruption and repression are tapping in the dark.
With protesters emboldened by their initial successes in forcing leaders to resign, both the demonstrators and the militaries, including officers with close ties to Saudi Arabia and the UAE, are internally divided about how to proceed.
Moreover, neither side has any real experience in managing the crossroads at which they find themselves while it is dawning on the militaries that their tired playbooks are not producing results.
In a telling sign, Sudan's interim leader Abdel Fattah Abdelrahman Burhan praised his country's "special relationship" with Saudi Arabia and the UAE as he met this week with a Saudi-Emirati delegation at the military compound in Khartoum, a focal point of the protests.
Saudi Arabia has expressed support for the protests in what many suspect is part of an effort to ensure that Sudan does not become a symbol of the power of popular sovereignty and its ability to defeat autocracy.
The ultimate outcome of the dramatic developments in Algeria and Sudan and how the parties manoeuvre is likely to have far-reaching consequences in a region pockmarked by powder kegs ready to explode.
Mounting anger as fuel shortages caused by Western sanctions against Syria and Iran bring life to a halt in major Syrian cities have sparked rare and widespread public criticism of president Bashar al-Assad's government.
The anger is fuelled by reports that government officials cut in line at petrol stations to fill up their tanks and buy rationed cooking gas and take more than is allowed.
Syria is Here, an anonymous Facebook page that reports on economics in government-controlled areas took officials to task after state-run television showed oil minister Suleiman al-Abbas touring petrol stations that showed no signs of shortage.
"Is it so difficult to be transparent and forward? Would that undermine anyone's prestige? We are a country facing sanctions and boycotted. The public knows and is aware," the Facebook page charged.
The manager of Hashtag Syria, another Facebook page, was arrested when the site demanded that the oil ministry respond to reports of anticipated price hikes with comments rather than threats. The site charged that the ministry was punishing the manager "instead of dealing with the real problem."
Said Syrian journalist Danny Makki: "It (Syria) is a pressure cooker."
Similarly, authorities in Egypt, despite blocking its website, have been unable to stop an online petition against proposed constitutional amendments that could extend the rule of President Abdel Fattah el-Sisi until 2034 from attracting more than 320,000 signatures as of this writing.
The petition, entitled Batel or Void, is, according to Netblocks, a group that maps web freedom, one of an estimated 34,000 websites blocked by Egyptian internet service providers in a bid to stymie opposition to the amendments.
Mr. El-Sisi is a reminder of how far Arab militaries and their Gulf backers are potentially willing to go in defense of their vested interests and willingness to oppose popular sovereignty.
Libyan renegade Field Marshall Khalifa Belqasim Haftar is another, Mr. Haftar's Libyan National Army (LNA) is attacking the capital Tripoli, the seat of the United Nations recognized Libyan government that he and his Emirati, Saudi, and Egyptian backers accuse of being dominated by Islamist terrorists.
The three Arab states' military and financial support of Mr. Haftar is but the tip of the iceberg. Mr. Haftar has modelled his control of much of Libya on Mr. El-Sisi's example of a military that not only dominates politics but also the economy.
As a result, the LNA is engaged in businesses ranging from waste management, metal scrap and waste export, and agricultural mega projects to the registration of migrant labour workers and control of ports, airports and other infrastructure. The LNA is also eyeing a role in the reconstruction of Benghazi and other war-devastated or underdeveloped regions.
What for now makes 2019 different from 2011 is that both sides of the divide realize that success depends on commitment to be in it for the long haul. Protesters, moreover, understand that trust in military assertions of support for the people can be self-defeating. They further grasp that they are up against a regional counterrevolution that has no scruples.
All of that gives today's protesters a leg up on their 2011 counterparts. The jury is out on whether that will prove sufficient to succeed where protesters eight years ago failed.
As Marsha Lazareva languishes in jail, foreign businesses will "think twice" before investing in Kuwait
IF THERE IS one thing to glean from the case of Marsha Lazareva, it's that foreign businesses must now think very carefully before investing in Kuwait.
For more than a year, Lazareva, who has a five-year-old son and is one of Russia's most successful female investors in the Gulf, has been held in the Soulabaiya prison by Kuwaiti authorities. Those authorities claim she 'stole' half a billion dollars, a claim she strenuously denies.
Human rights groups and prominent officials, including the former FBI director, Louis Freeh, and Jim Nicholson, former Chairman of the Republican Party and former US Ambassador to the Vatican, have called for her release and expressed concerns about the apparent absence of due process in a country where Lazareva has worked for over 13 years. Both Freeh and Nicholson visited Kuwait in recent weeks with Neil Bush, son of the late President George H. W. Bush. Bush has said Lazareva's incarceration 'threatens to darken relations between the U.S. and Kuwait, two countries that have enjoyed a long and prosperous relationship.'
Russian officials have been equally concerned. Vladimir Platonov, the President of the Moscow Chamber of Commerce and Industry, confirmed that a single witness gave testimony in Kuwaiti court, and only for the prosecution. 'I myself worked in prosecution for more than eight years, and I cannot imagine any judge signing off on an indictment like this,' he said. 'One fact of particular note is that Maria was given 1,800 pages of untranslated documents in Arabic.'
Serious questions surrounding the safety and future viability of investing in Kuwait are now being raised. Through The Port Fund, a private investment company managed by KGL Investment, Lazareva has contributed hundreds of millions of dollars to local infrastructure and economic development projects during her time in the country. Until 2017, when a Dubai bank froze $496 million without cause, she had worked largely unobstructed.
But as things stand, more foreign investment is unlikely to be forthcoming. Jim Nicholson has said that the 'imprisonment and harassment' of Lazareva 'threatens' U.S. support. adding that the 'willingness of the U.S. to do business with Kuwait' is based on 'its record as a nation that respects human rights and the rule of law'. Mark Williams, the investment director of The Port Fund and a colleague of Lazareva's, has called on international investors to 'think twice before doing business in this country'.
These comments will surely concern the Kuwaiti government, who said last year that FDI was 'very crucial' to the success of its Kuwait Vision 2035 road map. In September 2018, the FTreported that the government planned to reverse its traditional position as an investor in order to diversify its economy, carrying out a series of reforms designed to facilitate foreign investment and assist investors.
But despite these changes, which have propelled Kuwait to 96th—higher than the Middle East average—in the World Bank's 'Ease of Doing Business' report, investors may be unwilling to take the risk so long as Lazareva remains in jail. Lazareva's lawyers have accused Kuwait of violating international law by breaching a long-standing bilateral investment treaty with Russia. Lord Carlile of Berriew, QC has brought the case to the attention of the British public and the EU, writing in The Times that 'there is no evidential basis to justify any claim of dishonesty, corruption or any other criminal wrong'. He added: 'Anyone thinking of doing business in Kuwait should read on with mounting concern.'
What's worth remembering is that Kuwait is an important, long-standing ally of the UK, and a country generally seen as stable and fair. It is equally a major non-NATO ally of the United States, where there are more than 5,000 international students of Kuwaiti origin in higher education. But these relationships, and the investment to which they have historically led, have been cast into doubt. And it now seems certain that relations will continue to sour so long as Marsha Lazareva languishes in Soulabaiya.