Muhammad bin Salman's reforms in Saudi Arabia: Threats and Chances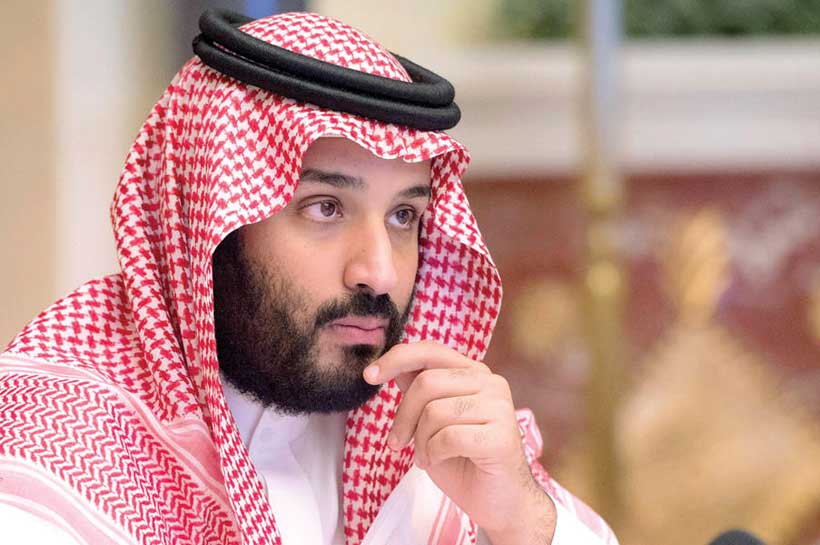 Samuel Huntington believes that phenomenon of revolution is related to the characteristics of new communities and product of the fast process of social – economic renovation beside of non – development of the political institutions in order to attract and participation of the new forces. He says: "Revolution is an aspect of renovation. Revolution happens mostly in those communities who have experienced some kind of social and economic change and their derivations of renovation and political changes have been lagged. Fast expansion of political awareness and fast move of new entered forced into the political sphere is the ink of revolution."
According to this assumption, unbalanced development is one of the main causes for revolution. Unbalance of economic and political development is one of instances for unbalanced development where we are witnessed for existence of economic development without political one.
Dictators of the Arab states recognize grant of essential rights and freedom of their citizens illegitimate. They believe that the Arab states need such strong authorities who are able to fulfill social and political stability of their states in post-colonialism era.
They see the social and political stability more important rather political freedom and rights which are prevalent in West while the new Arab generation are most globalized and ask for having relations with abroad thanks to means of mass communication and social media. There is no doubt that Saudi Arabia needs some reforms in various aspects and the future this kingdom will be faced to serious threats without these reforms. Saudis and US as their supporter knows this fact very well.
Fall of oil price during past three years and vast deficits of Saudi Arabia demonstrated that those states that are relied on oil incomes will not be able to assume it as constant income.
Muhammad ben Salman, the son of the king, prince and minister of defense of Saudi Arabia tried to show his militaristic majesty by attacking Yemen. He tries to prepare required ground for those economic and cultural reforms which Saudi Arabia will face more economic and social problems without them.
Ben Salman's Revealing and hidden attempts to control all key centers of decision making in Saudi Arabia after rise of his father as the new Saudi king demonstrates that he follows the two projects of reforms and integration at the same time.
He used his father power to dethrone the stated prince to get appointed as the prince deputy in the first step in order to get closed to achieve kingship. Then, he captured the major part of power in his hands and changed Prince Muhammad Ben Nayef as a useless element in the political structure of Saudi Arabia and finally enforced him to resign in order to announce himself as the new prince. His second serious competitor was Mutab Ben Abdullah who had been appointed as the commander of the National Guard after rise of King Abdullah. Ben Salman could sweep him from power also successfully.
He could prepare the required field for deposition of their other competitors one by one after his presidency on the committee for fight against corruption. He has the power to enforce the travel limitations or distraint against the other princes because of his post as the president of the Anti – Corruption Committee.
Financial disarmament of the heads, capitalists, Turki Ben Naser and Valid Ben Talal as the head of this pyramid has been because of preventing them to use their capitals against Ben Salman in future. Specially, some of them are opposed to full capture of power in his hands.
Ben Nayef and Motab both were dissatisfied to Yemen War and siege of Qatar. Therefore, Ben Salman has started these arrests in security aspect in order to integrate his policies in this sphere.
Ben Salman's measures against the prominent figures of Saudi Arabia demonstrates that he wants to set the new rules of the power game for the future decades by his hands.
But these reforms include some risks and it backs to how he could manage and control these reforms? Will these reforms be expanded into the political field also? Will these reforms create serious and critical demands by people in the sense of political power?
The historical experiences of Perestroika in USSR and modernization process of Muhammad Reza Shah Pahlavi in Iran shows that development needs enough capacity, specially fast and commanding development in closed states which will end to eliminate political regime sometimes.
According to the 2030 Vision for Sustainable Development, Ben Salman follows decrease of Saudi dependence on producing and sale of oil to eliminate this dependency. Saudi Arabia is going to eliminate its dependence on the oil dollars as it's only source of income till 2020 and wants to establish a governmental fund with 2 billion dollars save in order to fulfill the needs of its country by using the revenues of this deposit. Then he tries to change Saudi Arabia to a modern state and great financial power.
One of Ben Salman's destinations was consolidation of his power in Saudi family who could expunge the opponents one by one. He could made control over oil, economic, defense and militaristic politics to expand the Saudi power in Middle East by establishment of the economic committees. He could put many of Saudi princes aside from power structure and consolidated his power using the policy of moderation and control.
But about the Ben Salman's reforms, we have to ask what the reasons are behind these reforms and which areas are covered by these? The Saudi government granted the right to drive for women in social sphere and has promised to allow them to enter the sport stadiums. The Saudi officials also talk about construction of opera house and creating tourism related industries.
There is no doubt that one of the main aims behind these measures is improvement of the Saudi Arabia's face in international community that is damaged because of leading war against Yemen, increase of global awareness about the role of the Wahhabi ideology in terrorist acts of ISIS and Al-Qaeda.
But this is the questions that will the "Moderate Islam" create political development and democracy? Will Saudi Arabia as the leader of suppression against the roots of those movements like Muslim Brotherhood, moves into more tolerance?
We have to pay attention that the current conditions of Saudi Arabia's society is one of the implications for these reforms. In fact, these reforms are not avoidable and the Saudi community will be spoiled if their officials couldn't find a treat for these conditions. More than 70 percent of Saudi community members are below 35 and they are among the most active users of Tweeter.
The old social contract which was affected by the high prices of oil under support of the Wahhabi clerics is going to be eliminated. Most of Saudi population asks for change this contract with the new one that is able to fulfill more jobs along political, social and cultural freedom. For example, making new decision on cancelation of driving ban for women has not been faced to significant critics. The young defenders of reforms and even the opponents of patrimonial political regime are aware of this point that Ben Salman is the best choice for change of freedom agenda of Saudi Arabia.
That's why Mohammad ben Salman is following introduction of a kind of "Moderate Islam" in Saudi Arabia as a new model opposed to the classic structure of the conservative Wahhabi clerics. In fact, Saudi Arabia's high fear from Iran is one of the main causes of such decision. The assumption of "Moderate Islam" is a part of an ideological structure relating religious radicalism and the 1979 revolution of Iran while it declines the siege of Masjid Al- Haram in the same year by Wahhabis, existence of Salafi roots of thought in the ideologies of Al – Qaeda and ISIS beside of subversive actions like war of Yemen and support for extremists in Syria or interfere in Lebanon's internal affairs. This is a dangerous gamble. Because Iran has fully demonstrated its retaliation capacity to defend its national interests when it is facing endanger.
Ben Salman says: the newly created religious extremist method in Sauidi Arabia is result of the Iranian Revolution and siege of Masjid Al – Haram by extremists in Mecca. I'm young and about 70% of our citizens are young also. We never want to put our lives in such mire which have been lasted for 30 years back because of the Iranian Revolution. Now, we want to eliminate this era and focus on improvement of our community beside of keeping our religion and traditions safe. We don't continue our lifestyle created after 1979. That era is finished!
It has to be attended that reforms could compose the most parts of modernists, youth and social castes as supporter forces for Ben Salman and his probable successor to make a modern face from him in media networks of the world and attract the world elites.
Beside of all, enforcement of these reforms could change the negative face of Saudi Arabia and Wahhabism into positive one and demonstratesWahhabism as the symbol of moderate Islam that is responsible facing new needs of the communities.
We have to pay attention to this fact that changes in Saudi Arabia is enforced to execute from up to down and not vice – versa. Most of Saudi Arabian people are more conservative rather their rulers. The history of Saudi Arabia is full of cases for facing between Al – Saud family and the religious extremists. The Religious opposition to reform can lead to the polarization of the Saudi society and weakening of the value environment of Al – Saud regime. Those religious clerics who many of them have been linked to the generations of Muhammad Ben Abdul Wahhab compose a part of Saudi political regime. They had done some threatening revolutions.
One of the causes for these reforms is increase of Saudi attraction amount in eyes of other Islamic states. At the present time, there is no kind of theology or social system in Saudi Arabia to deliver a moderate interpretation of Islam like Turkey as its competitor. As the model of Saudi Arabia's foreign policy is sectarian one, it covers just some parts of the Muslims world and it is not attractive for Shiite Arab or non-Arab Muslims. Because at least the drawn short time image of Saudi Arabia is a Salafi sponsor regime that supports the extremist groups like Al – Qaeda or ISIS.
Reforms in Saudi Arabia is defined following reduce of dependence to oil. Saudis are aware that oil could not be a stable source of income to fulfill the economy of their country. That's why attempts for getting independent form oil economy have begun from the era of Malik Abdullah. He tried to revive Islam as a moderate and scientific force which this assumption inspired the idea for establishment of Malek Abdullah Technology University. The attempts of Mohammad ben Salman are have been done in the same direction.
That's why try for attraction of tourist in such regions like the new city of Neom that is located in seashores of the Red Sea is getting done as a more liberal area. But the fact is that having economic freedom in a conservative society and interest economy like Saudi Arabia is impossible. Because it is necessary to create some changes in cultural norms of Saudi society like what were happened in in the era of reform in evangelic Christian world in order to achieve these reforms.
There has been emphasized on economic and social development in 2030 Vision while there is no evidence of political one in this document. In addition, the personality and adopted approaches by be Salman shows putting many past political traditions aside like relative family consultation and keeping moderation and conservatism. Then, the political authoritarianism of Ben Salman in internal sphere and his offensive behavior in external sphere along economic and social reformism has changed him as a specific and creative person in the historical process of Saudi Arabia.
The highly attended point here is that social and Bureaucratic reforms will be led to political reforms finally. Because awareness and expects of the new strata of society will be increased. This fact that how much Ben Salman is able to manage the changes is a dangerous gamble.
Iraq Has the 'Highest Negative Experiences Worldwide' (Gallup)
Both Iraq and Iran have been and are being either sanctioned by or else constantly being threatened by the U.S. Government, though neither Iraq nor Iran ever invaded nor even threatened to invade the United States. This is pure aggression against both Iraq and Iran, and the millions of people who are suffering these constant aggressions are the peoples of Iraq and of Iran. Never does the U.S. Government apologize, and never do any of its allied governments (America's vassal nations) so much as just suggest that the U.S. Government ought to apologize, for its constant wars of aggression against the peoples of those and of other countries that never threatened America. The U.S. is a constant international outlaw, launching wars of aggression routinely, and the rest of the world remains silent about this, decade after decade.
17 years after America's conquest of Iraq, the "Gallup Global Emotions Report 2020", which was just issued on November 19th, finds:
Iraq: The Most Negative Country in the World
After years of posting some of the highest scores in the world on the Negative Experience Index, Iraq topped the list in 2019 with a score of 51. This figure represents a slight increase from its score of 49 in 2018.
The country's 2019 score reflects the turmoil in Iraq amid some of the largest and bloodiest protests in years. In late 2019, Iraqis' approval of their country's leadership plummeted from an already low 22% to just 13%. Nine in 10 Iraqis said corruption was widespread throughout their government.
Negative experiences remained fairly common for most of the population in 2019, with at least roughly half of Iraqis experiencing each of the five experiences in the survey. Notably, Iraqis led the world in experiencing anger — which was on full display in the streets in 2019 and 2020 — with 46% saying they felt a lot of anger the previous day.
No other country posted a Negative Experience Index score higher than Iraq's, but, as in past years, people in several countries with high negative scores in 2019 were typically contending with some type of turmoil. Many have been at the top of the list for several years, including Chad, which was the most negative country in the world in 2018. However, there were several new appearances in 2019: Rwanda, Afghanistan, Lebanon and Tunisia.
This is nothing new. Gallup's "Global Emotions Report 2015" said:
Iraq, Iran Top Negative Experience List for Second Consecutive Year
Iraq and Iran have the highest Negative Experience Index scores in the world for the second year in a row. Iraq has been No. 1 on this index three times — in 2011, 2013 and 2014 — and has been among the top five in all other years since 2008. Iran was No. 1 in 2012 and has made at least the top 15 countries in the years when Gallup has conducted surveys there. The presence of Iraq and Iran at the top of the list may not be that surprising given the political and economic turmoil that people in these countries have been experiencing lately, and how strongly related negative scores are to people's perceptions about their living standards and health problems. In fact, people in most of the countries with the highest negative scores in 2014 were contending with some type of disruption — economic or otherwise — including Liberia, which was dealing with the onset of the Ebola outbreak at the time of the survey.
In that year's surveys (2014), all ten of the countries that had the "Lowest Negative Experience Index Scores," except Rwanda, Myanmar, and Taiwan, were countries that prior to 1991 were communist countries, and included both Russia and China.
On 29 September 2015, I headlined about that report, "GALLUP: 'Iraqis Are the Saddest & One of the Angriest Populations in the World'," and closed with "Is Uzbekistan really the best place to live? Anyway, it's one of the few countries that the U.S. didn't grab control of, either by outright invasion, or by means of a coup." All of the ten-best-scoring, and ten worst-scoring, nations, in that report, were listed there.
In that 2015 report, Iraq scored as #1 on "negative experiences," and Iran scored as #2. In the 2020 report, Iraq is again #1 on it, but Iran is now #9 on it. The 2015 report said: "Iraq's high Negative Experience Index score is largely attributable to the relatively high percentages of Iraqis who report experiencing each of these negative emotions. Majorities of Iraqis experienced worry (62%), physical pain (57%), sadness (57%) and stress (55%) the previous day, and half of Iraqis (50%) said they experienced anger. Iraqis lead the world in experiencing sadness and tie with Iran on anger (49%)." Great going, team America! America's liar-in-chief, who deceived Americans into invading Iraq, George W. Bush, had a favorable/unfavorable rating of 59%/37%, or a 1.6 net-favorability score, in Gallup's latest (2017) survey; and the last time when Gallup had surveyed and found at least as high a ratio for him was in January 2004, 65%/35%, or 1.86: his approval by the American people at that time was 1.86 times favorable, as compared to unfavorable. So, Americans simply don't hold such monstrous lying leaders accountable, at all — not only don't execute them, but don't even especially despise them, for the gratuitous vast harms, which such a leader had produced.
Now, five years later, in Gallup's 2020 report, the ten "Lowest Negative Experiences Worldwide" nations are still dominated by countries that, prior to 1991, were communist. Here is that list, of these ten countries, and their respective "Negative Experience" scores, in the 2019 surveys:
Taiwan 13
Kazakhstan 15
Mongolia 16
Azerbaijan 16
Turkmenistan 17
Poland 17
Estonia 17
Vietnam 18
Malaysia 19
Kyrgyzstan 19
China 19
Again, only two of them had not been communist, but this time a different two: Malaysia and Taiwan.
Here are the 2020 report's "Highest Negative Experiences Worldwide":
Iraq 51
Rwanda 49
Afghanistan 48
Chad 48
Lebanon 48
Sierra Leone 48
Guinea 47
Tunisia 46
Iran 45
Togo 45
So: Rwanda went from being the 7th-lowest in the "Negative Experience Index Scores" in 2015, to being the 2nd-highest in the "Negative Experience Index Scores" in 2020. That suggests some type of terrible change in Rwanda during those five years.
Here are the changes in "Lowest Negative Experiences Worldwide" between the 2015 report and the 2020 report:
2015
Uzbekistan 12
China 15
Mongolia 15
Myanmar 15
Russia 15
Taiwan 15
Rwanda 16
Kazakhstan 17
Kyrgyzstan 17
Turkmenistan 18
2020
Taiwan 13
Kazakhstan 15
Mongolia 16
Azerbaijan 16
Turkmenistan 17
Poland 17
Estonia 17
Vietnam 18
Malaysia 19
Kyrgyzstan 19
China 19
Not even the American people benefit from the U.S. Government's constant invasions, and coups, and economic sanctions, against so many countries that never posed any threat to the U.S. Only America's billionaires benefit, and too few of those exist for them to show up in any of these "happiness" and "misery" figures from Gallup. They control the U.S. Government and thereby spread misery in so many places, to benefit only themselves.
Syrian Idlib: What's Next?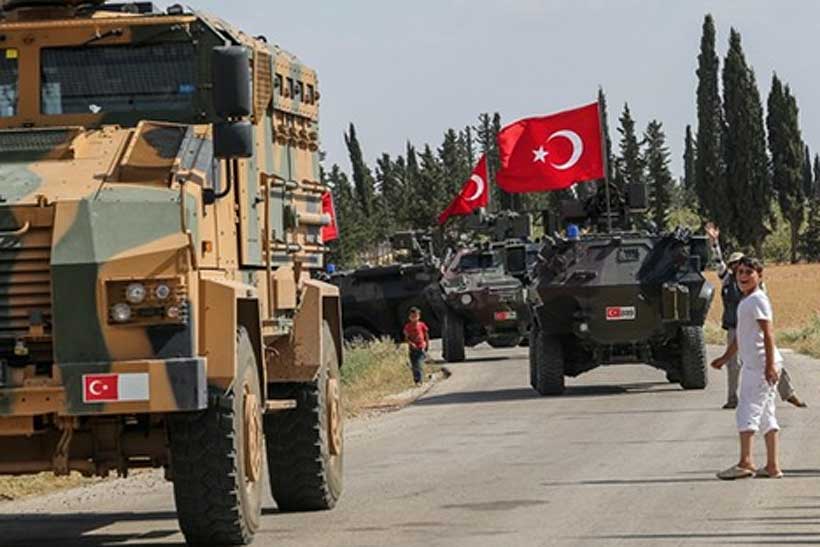 In October 2020, as the media reported Russia's Aerospace forces resuming their strikes against the local armed opposition, Turkey relocating its observation posts, and Syrian militants fighting in Nagorno-Karabakh, the global community once again turned its attention to the events in Idlib. It is important to consider possible development scenarios in the light of both Idlib's distinctive features and of those characteristics it has in common with other territories not controlled by the Syrian authorities, in the light of the balance of power within the Idlib "pocket", in the light of the interests Turkey and other external forces have there, and in the light of modalities of military or peaceful settlement and Moscow's actions.
Is Idlib a "Unique Rebellious Province"?
At first glance, like the territory of the Kurds' Autonomous Administration of North and East Syria (AANES), Idlib seems to have formed a military conflict economy existing in parallel with the official Syrian economy controlled by the Syrian government. Unlike the oil-rich Kurdish regions, which are also Syria's "breadbasket", however, Idlib has no natural resources at all. Before the war, Idlib was a poorly developed province working in traditional agriculture, mostly olive-growing. Consequently, compared to the AANES, Idlib was far more vulnerable to the actions of external actors and Damascus's ambitious plans to use force to restore Syria's territorial integrity. Not only did Idlib fail to become a successful project of the Syrian opposition (which could not but fail for objective reasons), it became hostage to foreign aid.
Like Syria in general, Idlib shows signs of a humanitarian crisis. While the 2004 census put Idlib's population at a little over 1,258,000, as of August 7, 2020, the local population swelled to 4.1 million, 2.7 million of them internally displaced persons from other governorates and 2.8 million of them in need of food and medications (reported by the UN Office for the Coordination of Humanitarian Affairs). Another mass exodus of non-combatants into Idlib took place following the Syrian Arab Army's (SAA) successful offensive in December 2019 – March 2020. Since foreign aid is politicised (see, for instance, the highly publicised story of American and British NGOs halting deliveries of humanitarian aid from Turkey through the Bab al-Hawa border crossing in September 2018 in an attempt to strip Idlib radicals of their benefits), it is easy to predict that an "overnight" change of the status quo in favour of Damascus will result in restricting donor aid and, as a consequence, in a humanitarian disaster.
Idlib became a "pocket" for the opposition "squeezed" between areas liberated by the SAA and Turkey. At the same time, unlike the security zone in the North, which is de jure governed by the "Syrian provisional government" but is de facto controlled by Ankara, in Idlib, much to the Turks' displeasure, the key role is still played not by the militants from the National Front for the Liberation of Syria (NFL) loyal to Turkey, but by the recalcitrant jihadists from Hay'at Tahrir al-Sham (HTS) (banned in Russia as a terrorist organisation), which previously had ties with Al-Qaeda (also banned in Russia as a terrorist organisation).
Local reconciliations (or pacifications) in Idlib appeared impossible in principle: this region had absorbed intransigent opposition members from the South of Syria and from the Damascus region, and they had nowhere to go since Turkey had always been set against letting unpredictable radicals on to its own territory. Idlib jihadists flatly rejected reconciliation with the Syrian authorities, admitting only that civilians had been forced to take part, but they never agreed to such participation on the part of their comrades-in-arms, whom they spitefully dubbed "frogs" for their willingness to defect to the government camp. The situation began to change a relatively short time ago when radical groups left Idlib for conflict-riven Libya and Nagorno-Karabakh. This situation prompted intensified internationalisation of the "Idlib dossier", while it also meant that further developments were volatile and had an element of chance to them. Heightened internationalisation is also due to the maximum number of external actors turning their attention to the Idlib "pocket". Idlib alone remains a matter of concern for China in Syria since there are Uighur radicals from the Turkistan Islamic Party in the West of the governorate.
The "Layer Cake" of the Armed Opposition: Radicals and "Businessmen"
Taking as our axiom that any way out of the Idlib impasse is going to be difficult, we should say a few words about local armed groups and management of the Idlib economy, since both factors can shed some light on certain promising settlement modalities.
Initially, Idlib's administrative system was based on the decentralisation principle, which is reminiscent of the autonomous architecture of the local authorities in Rojava (Syrian Kurdistan). 144 municipal councils were formed, offering a wide range of services from managing bakeries to maintaining roads and collecting rubbish. They had the signal status of direct recipients of foreign aid. As one humanitarian worker quipped, "If [in Idlib – I.M.] you're not a guy with a gun … then your connection to power is through [humanitarian – I.M.] assistance". So Idlib's decentralisation is really different from the governance system established in the Kurdish region in that the former is excessively dependent on foreign support while having no economic programme of its own and no transparency.
The situation in Idlib is characterised by the dominance of local economic heavies combined with the people's wariness when it comes to introducing an Islamic way of life (Sharia), which prompted the ideologues of the An-Nusra Front (banned in Russia as a terrorist organisation) after seizing the provincial centre in March 2015 to refrain from following the example of ISIS (banned in Russia as a terrorist organisation), so, instead of proclaiming an Islamic "Emirate", they opted for more flexible tactics. They proclaimed their desire to take various interests into account without permitting violations. At the same time, the principle of "invitation" or "Islamic messianism" entailed ideological indoctrination of the population through face-to-face, in-person communication and public condemnation campaigns against smoking and wearing secular clothes.
The ideologues of the HTS that took over from an-Nusra consolidated their military control over Idlib in January 2019 and remained pragmatic. HTS leader Abu Mohammad al-Julani said that their priority was to preserve a single secular administration in Idlib, referring to the umbrella Syrian Salvation Government (SSG) founded on November 2, 2017; it consisted of both HTS supporters and independent technocrats. Despite the hardliners from Egypt and Jordan, HTS warlords from among the Syrians began to position themselves as businessmen viewing control over Idlib as an economic project (while, in reality, it is a means for personal enrichment).
The negative aspect of the HTS "commercialisation" consisted in attempts to take over transit trade crossing the border at Bab al-Hawa and deliveries of Turkish oil by the monopolist company Watad Petroleum. On May 11, 2017, the HTS announced it was establishing the Public Institution for Monetary Regulation and Consumer Rights Protection charged with monitoring financial transactions. Most such transactions were based on hawal principles (a trust-based system of informal payments between brokers and traders) and were carried out through the local monetary financial "hub", the town of Sarmadam which is in the immediate vicinity of the Bab al-Hawa border crossing.
The HTS's claims to economic dominance repeatedly prompted countermeasures by Idlib's heavies, who used the discontent of the local populace with their low quality of life. In October-November 2019, they managed to bring protesters to the streets demanding that both the SSG and Abu Mohammad al-Julani resign. Although the protesters' demand for a "government" reshuffle were met, HTS militants took by assault the town of Kafr Takharim, whose residents refused to pay the tax on manufacturing olive oil. The Covid-19 pandemic became yet another challenge: although the HTS supported the lockdown measures imposed by the SSG, many rank-and-file militants refused to obey and continued their Friday prayers, which make it impossible to maintain social distancing.
What is Idlib for Turkey: A Red Line or a Pawn in a Big Game?
Ensuring the security of Turkey's southern borders and countering Kurdish separatism have been and remain Turkey's unconditional priorities. In that sense, retaining control over the security zone in the North and preventing Syrian Kurds from a military retaliation are clearly more important than Turkey's presence in Idlib: should need be, Turkey is ready to make concessions over the governorate in exchange for boosting Ankara's positions in the North and pushing Kurdish self-defence units away from the border.
Does this mean that Turkey is already prepared to sacrifice Idlib? Certainly not, and Operation Spring Shield proves it: on February 27 – March 6, 2020, the Turkish military put a stop to a local SAA offensive and subsequently increased its forces in Syria. Foreign experts believe that, between February 2 and October 21, 2020, Turkey moved 10,615 units of military equipment and military vehicles to Idlib. Given its domestic economic difficulties related to the Covid-19 pandemic, Turkey is not prepared to take in new waves of Idlib refugees if Damascus gains a rapid military victory. This is especially true since those refugees could include intractable jihadists capable of causing a wave of terror attacks in Turkey itself; the best-case scenario for Ankara is to transfer those people to various hotbeds of unrest (such as Libya and Nagorno-Karabakh).
Turkey's apparent determination in Idlib is motivated to some degree by its desire to maintain what Russian columnists have dubbed "opposition conservation areas" in Syria. Tying those opposition forces to Turkey by economic means (against the backdrop of the US Caesar Act, the Turkish lira has replaced the Syrian pound in the security zone in the Syrian North and in Idlib), in its bargaining with Damascus, Moscow and Tehran on Syria's future political makeup, Turkey's leadership is banking on the "trump card of rebellious territories". Information about Turkey's efforts to form an alliance in Idlib that would include the "Syrian Corps" and other NFL elements, as well as "constructive" ones from the HTS has been leaked on a website with ties to the Syrian opposition, and this information should be considered in the same context.
Finally, Turkey's leadership and Erdogan himself increasingly view the "Idlib question" through the lens of a difficult dialogue with Russia on the Libyan and Nagorno-Karabakh conflicts (on October 25, Russia's Aerospace Force delivered a strike against the Syrian Corps militants in Idlib, which Russian media dubbed "Bakh for Karabakh"[1]). Turkey has started relocating eight military observation posts in Idlib, as those posts had been blocked in an SAA-liberated area (the post in Murek was evacuated on October 19-20, 2020), which is not only for security reasons, but also due to Turkey's desire to avoid a severe confrontation with Moscow in Syria. This would be against Ankara's interest, given its support for Azerbaijan's offensive in Nagorno-Karabakh.
To sum up, we can conclude that Idlib remains valuable for Turkey, yet, unlike the security zone in Northern Syria, it cannot be called a "red line" in the architecture of Turkey's national interests that Ankara intends to protect to the bitter end.
A Military Scenario or a Political Compromise?
We do not discard the hypothetical possibility of the Syrian authorities regaining control of Idlib by military force with the aid from its allies, Russia and Iran, yet this scenario today appears unlikely. It would have highly negative consequences for Syrians themselves, prompting a local humanitarian disaster, chaos and a sharp increase in crime (as happened when the government forces defeated the opposition units in Syria's South in the summer of 2018), and even forcing disjointed terrorist groups to flee to other districts in Syria.
The preferable scenario for settling the Idlib problem appears to be a compromise, in essence, pacification adapted to the local specifics. The scenario is to be based on the four "Ds":
deradicalisation of the opposition, (primarily HTS): this is possible once intransigent and "professional" militants, mostly foreign ones, withdraw from Idlib; this is the common point in the interests of foreign actors;
deideologisation of the regional elite: this entails moving away from the ideas of Jihadism in favour of implementing a consensus programme for socioeconomic development, with both local interest groups and technocrats involved;
demilitarisation of the Idlib zone: post-conflict integration of former militants into territorial law enforcement and municipal bodies;
decentralisation: granting Idlib a special transitional status within a unified Syria.
In practice, this could imply adopting a separate socioeconomic programme for rebuilding Idlib, involving international financing and creating the conditions for vertically integrating the regional into the pan-national elite following disbandment of the Syrian Salvation Government.
Russia's Role in Resolving the Idlib Problem
As a leading external actor in the Syrian conflict, Russia has the ability to now contribute to bringing a peaceful settlement closer in Idlib by 1) pointing the Syrian authorities toward pacification instead of a blitzkrieg; 2) advancing, jointly with Turkey among other actors, the involvement of the regional elite in the inclusive Syrian peaceful process; 3) continuing its military support for Syria's government forces to prevent provocations by Idlib radicals intended to undermine the prospects for a peaceful settlement.
1. This is a pun that resists translation: the last syllable in the word Karabakh, "bakh", is an onomatopoeic Russian word meaning "kaboom" – translator's note.
From our partner RIAC
Libyans charting way to secure and prosperous future, but challenges lie ahead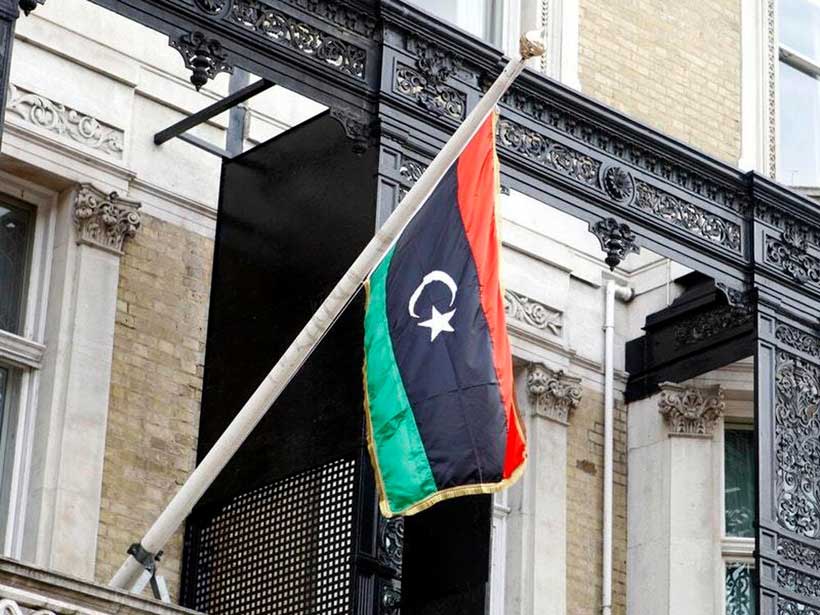 Following years of political instability and conflict, Libya is making substantial progress on the path to peace, the top UN official in the country told the Security Council on Thursday.
Stephanie Williams, Acting Special Representative of the Secretary-General and head of the UN's mission in Libya, UNSMIL, outlined recent developments including a nationwide ceasefire agreed last month and the start of political dialogue last week in neighbouring Tunisia.
"After many years of oppression, division, chaos, misery and conflict, Libyans are coming together for the sake of Libya, for the sake of their children and grandchildren, to chart a Libyan vision for the way forward that has the opportunity to preserve the country's unity and reassert its sovereignty," she said, speaking via video link.
Guns silenced, civilians protected
Ms. Williams recalled that the historic truce for Libya was reached in Geneva on 23 October, where a Joint Military Commission, comprising representatives from the Government of National Accord (GNA) and the Libyan National Army (LNA), "set their differences aside and, guided by their patriotic spirit, responded to the Secretary-General's call for a global ceasefire."
The agreement provides for the withdrawal of all military units and armed groups from the frontlines, as well as for mercenaries and foreign fighters to depart Libya, within 90 days.
With the ceasefire holding, UNSMIL has facilitated dialogue between the GNA, located in the west of the country, and the LNA, which holds power over larges areas in the east.
The Joint Military Commission has developed terms for a ceasefire- monitoring mechanism, while a coastal road critical for travel and the transportation of goods has been reopened, and a prisoner exchange programme is ongoing.
"The sharp decrease in the number of civilian casualties compared to the second quarter of 2020 is another reminder that when the guns are silenced, civilians are protected," said Ms. Williams.
Roadmap to elections
Meanwhile, Libya is now back to producing oil following the lifting of a months-long blockade, and a project to unify and restructure forces protecting petroleum facilities is underway.
Ms. Williams convened the parties in Tunis last week, paving the start of political dialogue. The 75 participants, 16 of them women, represented Libya's main geographical, social and political constituencies. The outcome was a political roadmap that includes elections on 24 December 2021, the 70th anniversary of Libya's independence.
"Libyans have made it clear. Organization of presidential and parliamentary elections is their demand and must be our common objective," she said.
No time for complacency
However, the top UN official warned "there is no time for complacency" as the situation in Libya remains volatile.
Although the Joint Military Commission seeks to operationalize the ceasefire agreement, the sides have yet to withdraw their forces, while arrangements for the distribution of oil revenues will depend on progress on the political track.
Ms. Williams also urged the international community to fully respect and support the various agreements made by the parties, stating "This Council has tools at its disposal including to prevent obstructionists from jeopardizing this rare opportunity to restore peace in Libya. I call on you to use them."
In his address to the Council, Libya's UN Ambassador, Taher Al-Sunni, emphasized several points for the current political dialogues to succeed, such as the need for a binding resolution to support what the Libyans agree on in their various dialogues.
Mr. Al-Sunni also spoke out against foreign intervention in his country.
"We call on the Security Council and international community to take this opportunity and to show goodwill by supporting the will of the Libyan people and their right to self-determination; not to use Libya as a way to settle scores", he said, speaking through an interpreter.
Security and shared prosperity
While optimistic about Libya's future, Ms. Williams said she remains "clear-eyed" about the challenges that lie ahead.
"Ten years of war cannot be solved in one week of political talks, but we hear more now the language of peace rather than the language of war," she told ambassadors.
"Only shared responsibility, nurtured by patriotism and love of the country, can lead to the shared security and prosperity for which so many Libyans yearn. Libyans deserve, if not the support, then at least the non-interference of the main international actors as they seek to forge a sovereign political path forward for future Libyan generations."