Maldives' Wetlands Help Fight Climate Change
The lighthouse stands guard over the wetlands. Perched at one end of Koattey, it was built by the British who had a military base on the nearby island of Gan during World War II. Scattered across this area are other points of historical interest including the remains of an old fort. However, while tourists may pause to appreciate the ruins, it's not what they've come to see.
Hithadhoo, the capital of Addu city in the Maldives is home not only to the Koattey Protected Area, but also to Eydhigali Kilhi, one of the largest wetlands in the country. This area, lush and beautiful, is famous for its birds. The eastern grey Heron, the Maldivian pond heron, little egret and white tern can be spotted throughout the year. The white tern or dhondheeni, also seen here, is considered a symbol of Addu. This is just one of an estimated 41 islands in the Maldives that boast wetlands.The lighthouse stands guard over the wetlands. Perched at one end of Koattey, it was built by the British who had a military base on the nearby island of Gan during World War II. Scattered across this area are other points of historical interest including the remains of an old fort. However, while tourists may pause to appreciate the ruins, it's not what they've come to see.
Wetlands are the new tourist attractions in the Maldives
33-year-old Aishath Farhath Ali has been working in conservation for 11 years. The Wetlands Component Coordinator for Climate Change Adaptation Project (CCAP) at the Maldivian Ministry of Environment and Energy, Aishath is passionate about preserving the island nation's wetlands.
"Maldives is a developing country," she says, explaining that that can mean the budget tends to prioritise infrastructure and utility services. "However, due to our fragile nature, biodiversity conservation is a priority for our government…Through this project we will establish the first terrestrial park in this country," she says. She hopes it will give tourists another reason to visit a country famous for its beaches and coral reefs.
Nature-based tourism is the engine of economic growth in this island nation, accounting directly for about 28 percent of the country's GDP. About 800,000 tourists visit the country annually, but as coral reefs are degraded, the Maldives has to look for ways to support the tourism sector.
To make the wetlands more attractive to visitors, new facilities including visitor centres, bird observatories, interpretive signage and changing rooms are being built under CCAP in Hithadhoo. Visitors can hire boats and canoes to explore, go bird-watching or hiking, or simply wander along scenic boardwalks in both wetlands. While foreigners are expected to turn up in numbers, it is the locals that are likely to really enjoy these facilities.
CCAP is funded by the European Union and the Government of Australia. It is administered by the World Bank and implemented by Ministry of Environment and Energy. Through interventions in wetland management and solid waste management in the Addu and Gnaviyani atolls, the project will benefit more than 4,800 households.
A 'primary defense' against climate change
Tourists aside, for an island nation like the Maldives, which is grappling with climate-change related risks — including sea-level rise, ocean acidification, increasing air and sea surface temperatures, and changing rainfall patterns — wetlands offer essential protection.
Fuvahmulah city on the Gnaviyani atoll – another designated protected area falling under CCAP – sees heavy rainfall. Its wetland catchments play an indispensable role in flood management explains Mohammed Hamdhaan, an environment and social safeguards officer for the CCAP.
The Maldives comprises some 26 atolls and 1,190 islands – all of which are low lying with an average elevation of only 1.5m. Wetlands, which can store several tens of million cubic meters of water, act as barriers against rising sea levels and flooding caused by extreme weather events. 
Wetlands contribute to waste water management, groundwater recharge, freshwater storage, and purify water that flows through their systems. Plants found here are critical in controlling erosion – erosion of the shoreline is already a severe issue in 64 percent of the Maldivian islands.
As their importance to climate change adaptation efforts has become better known, steps are being taken to preserve these ecologically sensitive areas. Introducing solid waste management programs has been key to protecting wetlands from illegal dumping, says Mohammed. Mainstreaming climate change adaptation into island development planning has also been promoted through other components of the CCAP project, for instance through a program on strengthening local government capacity.
"All these components are linked," says Mohammed. "Wetlands and coral reefs are the primary defence that a small island nation like the Maldives has against climate change."
Promoting community participation by boosting eco-tourism
Recruiting community support is integral to ensuring these conservation efforts are sustainable. Outsiders have entered the wetlands to find firewood but illegal cutting down of trees is being curtailed with the community's intervention.
The wetlands remain a source of food and livelihoods for these people. Aishath explains that taro reeds growing in and around the wetlands are used to weave mats and baskets but that with the advent of plastic this craft is now threatened. However, training is now being given to locals to help revive this lost art. These and other traditional Maldivian handicrafts, including embroidery work, will be sold in small store attached to eco-tourism facilities in the wetland parks.
Beyond livelihoods, taro also has a role to play in food security. Islanders remember how during World War II a famine gripped these parts, and this humble reed was the only source of nourishment. It is still a staple food today. The wetlands are a rich source of not only taro and other foods, they can support subsistence fishing and are a source of medicinal herbs.
"The community around these wetlands are very much dependent on them," explains Aishath, adding that over time villagers living on the fringes of the wetlands have become protective of these wild spaces. "There is an awareness now that wasn't there before."
DiscoverEU gives 14,500 more young people the chance to explore Europe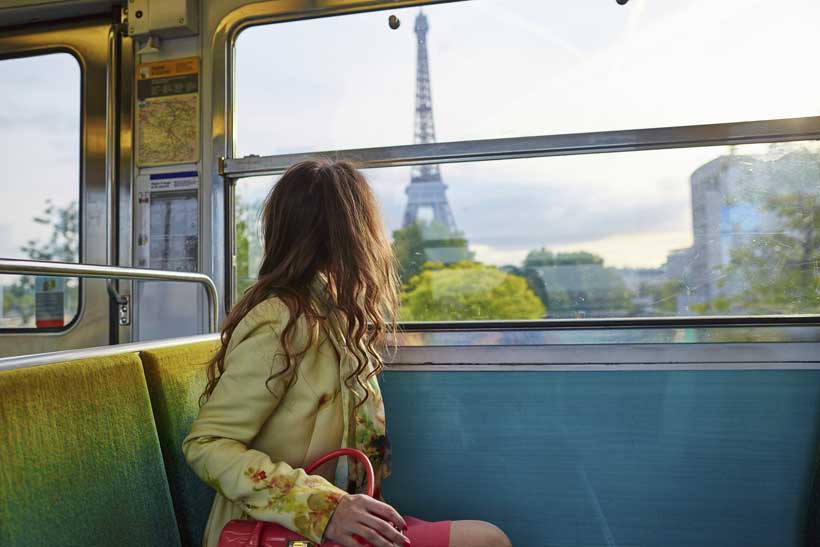 More than 14,500 18-year-olds have been selected from almost 80,000 applications to receive a DiscoverEU travel pass. Participants will be able to travel between 15 April and 31 October 2019 for up to 30 days.
The second round of the European Commission's DiscoverEU initiative attracted applications from almost 80,000 young people from all EU Member States during a two-week period that closed on 11 December 2018. 14,536 young Europeans were selected based on the award criteria and taking into account the quota set for each EU Member State.
Commissioner Tibor Navracsics, responsible for Education, Culture, Youth and Sport,said: "It is wonderful to see how young Europeans are using DiscoverEU to get to know their continent. In total, almost 180,000 young people from all over Europe have applied during the two rounds in 2018; and thanks to this initiative, we will have so far given around 30,000 young people the chance to explore Europe's cultures and traditions and connect with other travellers, as well as the communities they are visiting. It is inspiring to see how young people are exploring Europe through a personal journey. DiscoverEU allows them to plan their own trips, share their stories on social media and make new friends."
The winners of the second round will now be contacted so that they can book their trips. They will be able to travel, alone or in groups of maximum five people, between 15 April and 31 October 2019 for up to 30 days. Most of them will travel by rail with alternative modes of transport used in exceptional cases.
As well as the travel pass, the young people will receive pre-departure guidance, and they will be able to get in touch with each other on social media. They will also be informed of special opportunities available to them, for example price reductions on entry tickets for museums or cultural sites, participation in learning activities or welcome events organised by locals in the cities they will visit.
Background
DiscoverEU is an informal travel experience for young individuals or small groups, including those from disadvantaged backgrounds, which is accessible and simple. It gives 18-year-olds a chance to learn about European cultural heritage and diversity, to connect with other young people and to explore their European identity. The initiative was launched in June 2018, following a proposal from the European Parliament for a Preparatory Action with a budget of €12 million in 2018. The first application round gave around 15,000 young people the opportunity to travel around Europe. For 2019, the European Parliament has approved €16 million for DiscoverEU. The Commission is planning to launch the next application round in summer 2019. Specific dates and further information will be announced on the European Youth Portal in due course.
In May 2018, the Commission proposed €700 million for DiscoverEU as part of the future Erasmus+ programme under the EU's next long-term budget for 2021-2027. If the European Parliament and the Council agree to this, an additional 1.5 million 18-year-olds would be able to travel over those seven years.
The Commission is working to develop DiscoverEU into an even more valuable and inclusive learning experience for young Europeans. To this end, the Commission aims to increase the impact of the action and improve it further based on the interests shown by young travellers and on feedback from both travellers and key stakeholders.
Luxury travellers can now discover one of the most exciting regions of the world with the expert knowledge and unrivalled service of Four Seasons United Arab Emirates Collection. The properties are some of the newest in the Four Seasons portfolio, and their striking design is enhanced by the characters in their staff who anticipate guests' every need and ensure their visit is a memorable one.
Day One: Dubai
Guests will arrive at Four Seasons Resort Dubai at Jumeirah Beach, a lush green oceanfront oasis in a prestigious beachside community. They can take time to enjoy the abundance of amenities at the Resort including three stunning pools, watersports, a state-of-the-art gym and more, while still feeling a sense of place in the city with vast ocean views on one side and the striking skyline on the other.
At dusk, guests will embark on an "Arabian Romance" at The Pearl Spa, beginning the romantic journey with caviar, canapés and bubbly as they unwind in a deeply relaxing warm bath-soak. They will drift away side-by-side during this custom couples' treatment in which every aspect of this indulgent ritual is tailored to emotional and physical needs.
Feeling refreshed and revitalised, they can experience the Resort's glamorous dining destinations, for which it is renowned in the city. Start with drinks for two under the stars on the rooftop at Mercury Lounge, followed by a dinner at Sea Fu, which serves the best seafood in town in an elegant lantern-lit setting with dreamy pool and beach views. For a nightcap, the team of tastemakers at Hendricks Bar will mix a personalised concoction, infused with guests' favourite flavours and the bartender's creative touch.
Day Two: Dubai
After a leisurely buffet breakfast at SUQ Restaurant, guests can make their way to the vibrant DIFC area to check in to Four Seasons Hotel Dubai International Financial Centre. Just 15 minutes away from the Resort via a luxury private vehicle, it is a boutique-style sanctuary in the heart of dynamic Dubai.
Dubai is synonymous with shopping and during guests' second day, they will take full advantage of the Hotel's exclusive personal shopping package in partnership with Bloomingdales, Dubai Mall. A dedicated personal shopping consultant will meet them at the VIP entrance of Bloomingdale's and escort them to a private fitting room where a pre-selected assortment of the latest fashion items will await. They may also enjoy pampering time with a choice of a manicure, pedicure or blow dry at the store's Aveda salon; a transformative makeover from a professional makeup artist; a service of choice from the Experience Beauty area, which offers pioneering options such as Skin Analysis to LED Mask Therapy to leave one looking radiant; a selection of dreamy Magnolia Bakery cupcakes to boost energy levels while shopping; a one-on-one expert session with an interior designer at Bloomingdale's Home, the region's top resource for the best in home furnishings; and post-shopping afternoon tea for two at the Armani Dubai Caffé.
Right next door to the Mall is the world's tallest building, the Burj Khalifa, where guests will take a trip to the stunning observatories on the 125th floor before retiring back to the Hotel to relax over sundowners at Luna Sky Bar. Later in the evening a delicious dining experience at MINA Brasserie awaits, including a Tasting Menu of Executive Chef Matt Dahlkemper's favourites.
Day Three: Abu Dhabi
Next guests will travel to Abu Dhabi in refined style in a chauffeur-driven Bentley, with Four Seasons amenities for extra comfort.   With the capital just a short drive away, guests can quickly immerse themselves in a city boasting a wealth of cultural landmarks, while deepening their understanding of the United Arab Emirates.
Following a warm Four Seasons welcome and VIP check in at Four Seasons Hotel Abu Dhabi at Al Maryah Island, guests will enjoy a journey into Emirati culture, courtesy of a tailored-made experience with Abu Dhabi Cultural Ambassador Maitha Juma at Al Meylas Majilis Lounge.  A carefully crafted lunch spread of Emirati-inspired dishes will be served while guests enjoy an intimate private talk, unveiling little-known Emirati traditions and customs including unique insights into family life and culture.
A private tour of the Hotel's impressive art collection follows, curated by an in-house Four Seasons Art Ambassador.  After an afternoon at leisure enjoying the range of Hotel facilities, pre-arranged transfers allow guests to be inspired by a modern architectural wonder in the form of Sheikh Zayed Grand Mosque.  This visit at sunset allows guests to fully appreciate one of the World's largest mosques, which as the resting place of the late Sheikh Zayed, acts as a spiritual beacon for the United Arab Emirates.
Upon returning to the Hotel, guests can reflect on their day over dinner in the authentic 1920's surroundings of Butcher & Still.   An exclusive Chef's Table experience with Chef Marshall Roth will provide an up close and personal dining experience that transports guests back to the bygone Prohibition era of 1920s Chicago, with a range of authentic dishes and speakeasy storytelling to match.
Day Four: Abu Dhabi
With Louvre Abu Dhabi just a few minutes away by road, Four Seasons Hotel Abu Dhabi at Al Maryah Island provides the ideal stage for guests to indulge their appreciation of arts and culture with this exclusive, VIP morning tour of the museum.
Return to Hotel for an afternoon on the third floor Wellness Deck of the property that begins with a specially curated, healthy lunch menu to be enjoyed poolside at Eclipse Terrace Lounge.  After some relaxation time, Dahlia Spa invites guests to the luxury Couple Spa Suite for a three hour journey of treatments and rejuvenation time, including full access to Spa facilities, a two hour side by side massage and uplifting facial treatment.
Toast to the memories of exclusive Four Seasons experiences with an intimate evening of dining at Cafe Milano hosted by the Executive Head Chef.  Course by course, the full story of Washington DC-based Cafe Milano's historical rise to the status of "political powerhouse eatery" is told, as a culinary journey of Italy of regional flavours unfolds.
Rates start from USD 2,150 per night for the package for a minimum of four nights across the three properties. Included in the experience:
Accommodations
Luxury suite for two including one night at Four Seasons Resort Dubai at Jumeirah Beach, one night at Four Seasons Hotel DIFC and two nights at Four Seasons Hotel Abu Dhabi
Half board dining experience at all properties
Luxury transfers between Dubai and Abu Dhabi
Experiences at Four Seasons Resort Dubai at Jumeirah Beach
Arabic Romance journey at The Pearl Spa (two hours)
Sunset drinks for two at Mercury Lounge
Dinner for two at Sea Fu
Nightcap of cocktails for two at Hendricks Bar
Experiences at Four Seasons Hotel DIFC
Personal shopping experience at Dubai Mall
At the top, Burj Khalifa
Sunset drinks at Luna Sky Bar
Four course tasting menu at MINA Brasserie
Experiences at Four Seasons Hotel Abu Dhabi
Lunch with Abu Dhabi Cultural Ambassador
Private tour of Hotel art collection
Sheikh Zayed Mosque at sunset (Hotel transfer included)
Chef's Table experience at Butcher & Still
VIP tour of Louvre Abu Dhabi
Poolside lunch at Eclipse Terrace Lounge
Relaxing together journey at Dahlia Spa
Florida's Space Coast could be your perfect winter getaway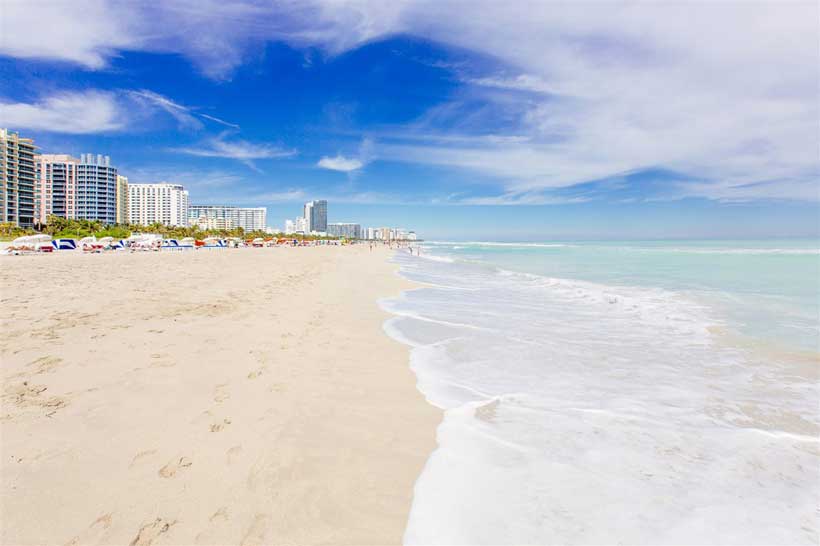 People who visit Florida's Space Coast often end up making it their favorite vacation destination, mainly because it features such a wide range of enjoyable activities for all ages. Rich in entertainment and adventure, new learning experiences and natural beauty, the area is considered very affordable for tourists. If you're already visiting the Central Florida area, the Space Coast is only a 45-minute drive due east from Orlando, making it an ideal option for extending your next wintertime getaway.
There's good reason for the popularity of Florida's Space Coast, notes Gabe Saglie, the senior editor for Travelzoo, in a recent report he wrote for ABC News. Space fans flock here to visit the Kennedy Space Center, learn about NASA and watch rocket liftoffs in person. But this 72-mile stretch of beach along the Sunshine State's Atlantic shores has so much more to offer, from gourmet discoveries and outdoor adventures to some of Florida's most spectacular scenery.
And did we mention the near-perfect wintertime weather, with an average high of 72 degrees during the cold months, along with minimal humidity? If you've never experienced this fun-filled destination, consider adding these Space Coast attractions to this winter's itinerary.
To infinity and beyond. TripAdvisor calls Kennedy Space Center Visitor Complex the only location worldwide where you can view the space shuttle Atlantis, touch a moon rock, meet NASA astronauts, tour a NASA spaceflight facility and get up close to a Saturn V moon rocket all in the same day. And that's not counting the chance that you might also witness a spectacular rocket launch firsthand. Other prime spots along the Space Coast for viewing launches include the shores of the Indian River, Space View Park in Titusville, Playalinda Beach on the Canaveral National Seashore and Exploration Tower at Port Canaveral.
Big, beautiful beaches. Whether you seek a peaceful shoreline retreat, a surfing paradise, an oceanside oasis for family fun or a place near the sand that also has some decent nightlife, you're likely to find the beach of your dreams here. Tourist favorites include Cocoa Beach, a nostalgic coastal community featuring a historic pier and more than 50 locations for shopping, dining and enjoying the arts, and Sebastian Inlet State Park, which is great for surfing, canoeing, kayaking and camping.
Surfing Santas. For madcap holiday fun, this free event annually draws thousands of spectators to Cocoa Beach the morning of Christmas Eve to cheer on hundreds of surfers all decked out in their best Santa suits. An accompanying costume contest for the fans usually brings out the zaniest of Christmas outfits, as well.
Unparalleled fishing and boating. The Space Coast is dream territory for all kinds of angling. If you prefer the saltwater variety, Port Canaveral is your all-in-one resource for chartering an offshore fishing boat, trying your hand at bottom fishing or relaxing on a party barge with friends and family. Other locations along the coast offer dolphin watching, manatee viewing and the exploration of area islands. If freshwater fishing is your thing, the headwaters of the St. Johns River feature more than 6,500 acres of shallows harboring largemouth bass.
Animal encounters. The impressive Brevard Zoo in Melbourne is home to some 650 animals representing species from Florida, South America, Africa, Asia and Australia. Zoo visitors can kayak through the Africa exhibit; zipline over gators and crocs in the South America territory; hand-feed the giraffes; pet the rhinos; stroll the boardwalks that are surrounded by lush Florida fauna; paddleboat around some 22 acres of wetlands; and cool off in the Indian River Play Lagoon. For additional eye-opening encounters, more than 140,000 acres of natural habitat are yours to explore in the Merritt Island National Wildlife Refuge, which is home to at least 1,500 species of plants and animals. The pristine refuge is ideal for hiking, bird-watching, fishing and simply enjoying some of nature's wonders.
Think about it: Florida's Space Coast could be the place you've been dreaming about for your next wintertime adventure. For more information, check out VisitSpaceCoast.com.