Maldives' Wetlands Help Fight Climate Change
The lighthouse stands guard over the wetlands. Perched at one end of Koattey, it was built by the British who had a military base on the nearby island of Gan during World War II. Scattered across this area are other points of historical interest including the remains of an old fort. However, while tourists may pause to appreciate the ruins, it's not what they've come to see.
Hithadhoo, the capital of Addu city in the Maldives is home not only to the Koattey Protected Area, but also to Eydhigali Kilhi, one of the largest wetlands in the country. This area, lush and beautiful, is famous for its birds. The eastern grey Heron, the Maldivian pond heron, little egret and white tern can be spotted throughout the year. The white tern or dhondheeni, also seen here, is considered a symbol of Addu. This is just one of an estimated 41 islands in the Maldives that boast wetlands.The lighthouse stands guard over the wetlands. Perched at one end of Koattey, it was built by the British who had a military base on the nearby island of Gan during World War II. Scattered across this area are other points of historical interest including the remains of an old fort. However, while tourists may pause to appreciate the ruins, it's not what they've come to see.
Wetlands are the new tourist attractions in the Maldives
33-year-old Aishath Farhath Ali has been working in conservation for 11 years. The Wetlands Component Coordinator for Climate Change Adaptation Project (CCAP) at the Maldivian Ministry of Environment and Energy, Aishath is passionate about preserving the island nation's wetlands.
"Maldives is a developing country," she says, explaining that that can mean the budget tends to prioritise infrastructure and utility services. "However, due to our fragile nature, biodiversity conservation is a priority for our government…Through this project we will establish the first terrestrial park in this country," she says. She hopes it will give tourists another reason to visit a country famous for its beaches and coral reefs.
Nature-based tourism is the engine of economic growth in this island nation, accounting directly for about 28 percent of the country's GDP. About 800,000 tourists visit the country annually, but as coral reefs are degraded, the Maldives has to look for ways to support the tourism sector.
To make the wetlands more attractive to visitors, new facilities including visitor centres, bird observatories, interpretive signage and changing rooms are being built under CCAP in Hithadhoo. Visitors can hire boats and canoes to explore, go bird-watching or hiking, or simply wander along scenic boardwalks in both wetlands. While foreigners are expected to turn up in numbers, it is the locals that are likely to really enjoy these facilities.
CCAP is funded by the European Union and the Government of Australia. It is administered by the World Bank and implemented by Ministry of Environment and Energy. Through interventions in wetland management and solid waste management in the Addu and Gnaviyani atolls, the project will benefit more than 4,800 households.
A 'primary defense' against climate change
Tourists aside, for an island nation like the Maldives, which is grappling with climate-change related risks — including sea-level rise, ocean acidification, increasing air and sea surface temperatures, and changing rainfall patterns — wetlands offer essential protection.
Fuvahmulah city on the Gnaviyani atoll – another designated protected area falling under CCAP – sees heavy rainfall. Its wetland catchments play an indispensable role in flood management explains Mohammed Hamdhaan, an environment and social safeguards officer for the CCAP.
The Maldives comprises some 26 atolls and 1,190 islands – all of which are low lying with an average elevation of only 1.5m. Wetlands, which can store several tens of million cubic meters of water, act as barriers against rising sea levels and flooding caused by extreme weather events. 
Wetlands contribute to waste water management, groundwater recharge, freshwater storage, and purify water that flows through their systems. Plants found here are critical in controlling erosion – erosion of the shoreline is already a severe issue in 64 percent of the Maldivian islands.
As their importance to climate change adaptation efforts has become better known, steps are being taken to preserve these ecologically sensitive areas. Introducing solid waste management programs has been key to protecting wetlands from illegal dumping, says Mohammed. Mainstreaming climate change adaptation into island development planning has also been promoted through other components of the CCAP project, for instance through a program on strengthening local government capacity.
"All these components are linked," says Mohammed. "Wetlands and coral reefs are the primary defence that a small island nation like the Maldives has against climate change."
Promoting community participation by boosting eco-tourism
Recruiting community support is integral to ensuring these conservation efforts are sustainable. Outsiders have entered the wetlands to find firewood but illegal cutting down of trees is being curtailed with the community's intervention.
The wetlands remain a source of food and livelihoods for these people. Aishath explains that taro reeds growing in and around the wetlands are used to weave mats and baskets but that with the advent of plastic this craft is now threatened. However, training is now being given to locals to help revive this lost art. These and other traditional Maldivian handicrafts, including embroidery work, will be sold in small store attached to eco-tourism facilities in the wetland parks.
Beyond livelihoods, taro also has a role to play in food security. Islanders remember how during World War II a famine gripped these parts, and this humble reed was the only source of nourishment. It is still a staple food today. The wetlands are a rich source of not only taro and other foods, they can support subsistence fishing and are a source of medicinal herbs.
"The community around these wetlands are very much dependent on them," explains Aishath, adding that over time villagers living on the fringes of the wetlands have become protective of these wild spaces. "There is an awareness now that wasn't there before."
7 Expert Tips for Wish List Travel without Breaking the Bank
Although most travelers were grounded since March 2020, their wanderlust continued to thrive. And now, as restrictions loosen in many areas, they are ready to embark on their dream excursions.
Three in four Americans plan to venture off to wish list locations on their next trip, according to a recent Hilton survey. Among their most desired destinations: the lush Hawaiian capital of Honolulu, the bright lights of Las Vegas and the bustling streets of New York City.
After a year of staying put, travelers are ready to splurge. Over half of the survey respondents (55%) said they plan to spend, on average, $2,100 more on their dream trip than they would have prior to the pandemic.
While the willingness is there, there is no need to break the bank. With a little budgeting and creativity, an affordable dream vacation is within reach. To help travelers plan the perfect trip for their wallet, Hilton has partnered with Patrice Washington, financial expert and author of "Redefine Wealth for Yourself." Here are her top tips:
Set a Budget: A wish list trip shouldn't send you into debt. Research costs associated with your dream vacation ahead of time — activities, meals, airfare, lodging and more — and from there, set and stick to a budget. Tracking your monthly expenses is a great way to determine where to cut back and how much money to set aside.
Join A Loyalty Program:
Tapping into a rewards program can also make travel more value-driven. Members of Hilton's guest loyalty program, Hilton Honors, have access to instant benefits and rewards, as well as hundreds of ways to earn and redeem Points, like special global promotions and free nights. With the Points Explorer tool, members can explore wish list destinations to see where their Points can take them, and they can also choose from nearly any combination of Points and money to book a stay. Additionally, elite members have the option to select a complimentary dining benefit during hotel stays at several Hilton brands, a Daily Food & Beverage Credit in the U.S. and Continental Breakfast elsewhere, allowing them to save — even if for one meal a day — on dining while traveling. Members can also take advantage of partnerships, including car rentals and ridesharing with Lyft to earn or redeem Hilton Honors Points.
Apply for a Travel Credit Card:
As travel rebounds, now is a great time to apply for a travel credit card to start earning on your trip expenses and everyday purchases. New card member incentives and offers for existing card members can earn you Hilton Honors Bonus Points on purchases that can help reach those dream destinations even faster.

For a limited time, eligible new Hilton Honors American Express Card Members who apply and are approved by August 25, 2021 can take advantage of two special offers. With the Hilton Honors American Express Card, new members can earn 100,000 Hilton Honors Bonus Points after spending $1,000 in purchases in the first 3 months, plus up to $100 statement credits on purchases at Hilton in the first 12 months. With the Hilton Honors American Express Surpass Card, new members can earn 130,000 Hilton Honors Bonus Points after spending $2,000 in purchases in the first 3 months, plus $0 introductory annual fee for the first year (thereafter the annual fee is $95). Plus, the Hilton Honors American Express Surpass Card offers Gold status with Hilton Honors, Free Night Certificates when you spend $15,000 on eligible purchases on your Card in a calendar year, and valuable Points on everyday purchases that you can put toward your wish list vacation. Terms apply.
Be Flexible with Travel Dates:
Making your vacation more affordable doesn't mean losing sight of your wish list destination. Being flexible with timing and open to off-peak seasons could inject added value into your trip. For the 20% of Americans who have Miami atop their wish lists, staying at Hilton Garden Inn Miami South Beach or nearby at Tru by Hilton Fort Lauderdale Downtown during the off-season still lets you enjoy the best of what South Florida has to offer without the crowds.
Think Beyond Resorts:
Accommodations are one of the biggest expenses on any vacation, but the money you save on lodging can be used toward memorable tours and excursions. With more than 2,200 hotels around the U.S., you're never more than 30 minutes away from a Hampton, and with the dual-brand Hampton by Hilton Las Vegas Convention Center and Home2 Suites by Hilton Las Vegas Convention Center, you don't have to look far to find the value-added amenities and hospitality Hilton is known for at a cost-conscious price point.
Go Big at Lunch:
Seeking out local cuisine is a great way to experience the flavor of a wish list destination. Prices at restaurants during the afternoon tend to be cheaper than dinner — and eating a substantial mid-day meal could fuel you up for an afternoon and evening of adventure.
Book a Room with a Kitchen:
Keeping it simple for a few meals is an easy way to cut back on spending. The spacious suites with fully-equipped kitchens at Homewood Suites by Hilton New Orleans French Quarter and kitchenettes at Embassy Suites by Hilton San Diego Bay Downtown give you the freedom to plan out and prepare meals or tropical cocktails in your room after a day of adventure.
At the end of the day, wish list travel is all about making unforgettable memories. As life begins to return to normal, following these budget-savvy tips will help prepare you for the trip you've always imagined. What are you waiting for? Start planning today!
Iran's memories in Afghanistan: two sisters apart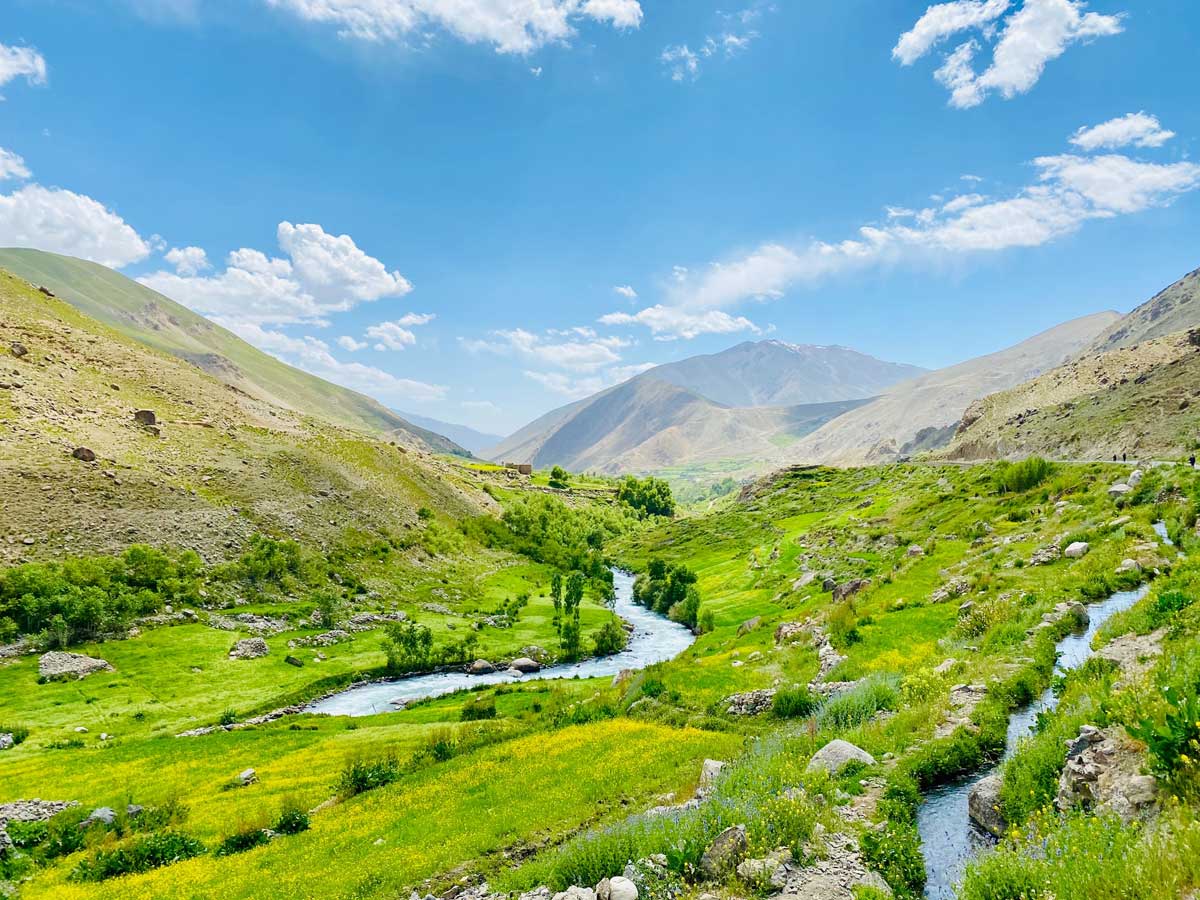 For years, many people including Iranians, have dreamed of visiting Afghanistan and viewing its colorful sights, a beautiful country that has been unrested for many years and engulfed in a war that is getting fiercer every day.
With roots dating back thousands of years and many similarities in dialects and history, Iran and Afghanistan share strong cultural ties.
Even though these two countries are separate now, they used to be one united empire once, which means that a lot of historical places and monuments have been left in Afghanistan belonging to ancient Iran.
There is hope among Iranians that walk under the blue sky of Herat, Kandahar, Kabul, and Balkh with their neighbors one day.
In the absence of a possibility of visiting these places and attractions, we can explore a list of Persian historical monuments and sites preserved in Afghanistan.
Herat
Afghanistan's third-largest city, Herat, situated just 80 miles from the Iranian border, was the capital of the Persian Empire.
Dating back to ancient times, the city was known as Haraiva during the Achaemenid Empire (ca. 550-330 BC).
Herat became a provincial capital during the Safavid era (1501-1736). The Persian king Abbas was born in Herat, and in Safavid texts, Herat is known as a'zam-i bilad-i Iran, meaning "the greatest of Iranian cities". In the 16th century, a number of future Safavid rulers, from Tahmasp to Abbas I, served as governors of Herat in their youth.
Bamyan
Bamyan was one of the main states of Iran during the Achaemenid period and was considered one of the important centers of Buddhism during the Kushan Empire.
It was a place where East met West, and its archeology contains influences from Greek, Turkic, Persian, Chinese and Indian cultures. The region is one of Afghanistan's most touristic places.
Along with the Buddhas of Bamiyan, two 6th-century monumental statues of Gautama Buddha carved into the side of a cliff in the Bamyan valley, which was destroyed by the Taliban, a number of Persian temples dating back to the Sassanid era (224-651 CE) were also among the attractions of Bamyan.
Aq Koprok Archaeological Sites
Aq Koprok is a collection of four archaeological sites in Afghanistan dating back to the prehistoric period, which spans from Paleolithic time to the Sassanid period.
Ghazni
Located in southeastern Afghanistan, Ghazni, historically known as Ghaznin or Ghazna, was conquered by the Achaemenid king Cyrus II and incorporated into the Persian Empire in the 6th century BC.
The city was the capital of Ghaznavids, a Persian Muslim dynasty from 977 to 1163. In the first decades of the 11th century, Ghazni was the most important center of Persian literature.
For centuries, travelers and archeologists have been drawn to beautiful places like the Ghazni Citadel, the Ghazni Minarets, and the Palace of Sultan Masoud III, all built during the time of Iranian rulers.
Taq Bost
The structure is a large brick arch that is cut with bricks on both sides and is about 25 meters. The monument was built during Ghaznavid-era and was restored over time.
The arch was the entrance gate to the historic city of Bost or Lashkar Gah, which was the winter capital at the time.
Lashkari Bazaar
Near the city of Lashkargah, there are the remains of some places known as Lashkari Bazaar or Al-Asqar, meaning the area of the troops.
Located on the banks of the Helmand River, one of the palaces known as Southern Castle has remained a little intact.
Based on both textual sources and finds made during excavations at the site, scholars attribute the palace to Ghaznavid king Mahmud I and date it to the early years of his reign (r. 998-1030).
The palace is situated at a point on the Helmand approximately eight kilometers north of the Citadel of Bust where the riverbank forms a natural corner so that two facades of the palace afford riverfront views.
The plan is roughly rectangular and is aligned nearly perfectly with the cardinal directions. Its main axis runs from south to north. It was constructed largely of mud-brick, with baked brick used for the most monumental and important components.
Even though the palace has been destroyed, looted, rebuilt, and restored a few times, there are still murals and paintings inside that attract visitors.
Persian elite' mausoleums and tombs
Afghanistan is the final resting place of many Iranian poets, scientists, artists, and kings.
The mausoleum of Mahmud of Ghazni, who was the first independent ruler of Ghaznavids (999-1030) is six kilometers from the city of Ghazni.
Hakim Abul-Majd Sanai Ghaznavi, more commonly known as Sanai, was a Persian poet from Ghazni who lived his life in the Ghaznavid Empire at the time of its golden age, in medieval Khorasan, which is now located in Afghanistan. He was buried in Ghazni.
Iranian poet and theologian Naser Khosrow Qubadiani (1004-c.1072/77), who is known for Safar-nameh ("Book of Travel"), a diary describing his seven-year journey is buried on a hill in Badakhshan.
The tomb of Khwaja Abdullah Ansari (1006–1088), a devout Sufi, known as "The Pious One" during his lifetime, is in Herat.
The mausoleum of the Persian scholar, polymath, and historian, Abu Rayhan al-Biruni, who became the most original polymath the Islamic world had ever known, is located in the city of Ghazni.
From our partner Tehran Times
4 Transportation Tips to Get Around in Switzerland
When someone said, "getting there is half the fun," they must have been talking about Switzerland. This European gem has such a vast availability of public transport throughout the country.
Moving past the occasional traffic jams and road constructions, they know how to make traveling comfortable for everyone. Their public transit network is orderly, on time, pristinely clean, and much popular among the locals.
So, if you are in Switzerland and are planning to travel, the number of ways you can enjoy the serenity is endless. But the first step on this journey is to get travel from the airport to your desired destination.
Zurich airport transportation gives you three ways to enter the cities from the airport with much ease. You can either take the train for a view of nature or the tram if you want to enjoy the city's sights or take a taxi, which is the most comfortable option but is also expensive.
Read on for some helpful tips that will make traveling easier for you in Switzerland.
1. Utilize Free Public Transportation
If you are traveling to Geneva, Lucerne, Bern, Basel, or Lausanne, transportation will not be something you'll have to worry about. Switzerland offers everyone free public transportation in their most traveled cities, including these. You can not only save taxi fares but also be able to explore the whole city for free.
Most of the time, the hotel you're staying at will provide you with a transport card which you can use to travel for free. So, if you are staying at a hotel, make sure to ask at the reception for potential freebies.
2. Don't Purchase Travel Passes.
A travel pass should be your last option. It takes up a good amount of funds, and if you don't end up using public transport a significant number of times, then the pass hasn't been put to use well.
Before you finally settle on buying a pass, you may ask yourself what all places you will travel to? Will you cover long distances at all, or will you stay around the same area? How frequently will you use the pass? These questions might help you understand if the pass is necessary or not.
3. Get a Free Bike
Geneva, Zug, Bern, Zurich, the Canton of Valais, and Neuchatel are some places that will offer you bikes for free. And if you are in one of these cities, you're in for a treat. You can rent bikes for a few hours, a whole day, or for an even longer time. All you will need is your valid ID and a small deposit amount, which you get back after returning the bike.
If you are not in one of these places, you can still rent out a bike. They may not be for free, but they are still cheaper than other public transports or taxis.
4. Grab the Free Activities
You will be surprised to know that there are so many things that you can enjoy for free when you are in Switzerland. You have to pay attention and look in the right direction.
Many free walking tours take place all across the country. You can visit the free wildlife parks in Winterthur, Interlaken, Zurich, St. Gallen, and other places. Museums, churches, hills for hiking, and Old towns are open and free to all.
Take a toll through parks, bridges, and botanical gardens. You can visit Europe's largest waterfalls, that is, the Rhine falls in Schaffhausen.
Experience the cheese factories and enjoy all the free samples. Talk to people and explore, and you'll find there's always something left yet to explore.
A few bonus tips to make your trip budget-friendly in Switzerland.
Avoid staying in major cities. No doubt staying in a major city has its perks, but it's too expensive, and you also miss out on the scenic beauty of nature that Switzerland is all popular for. You can instead find a hotel or Airbnb far outside of the city and the postcard Switzerland you came for.
Avoid high seasons. The high seasons are winter and summer when tourists flood this country. This is also the time when rates go very high because of the demand. If you want a good deal, then plan your visit during the spring or autumn when accommodations are cheaper, and there is a lesser crowd.
Cook your meal. Carry mini gadgets that can help you cook your food, like a mini rice cooker. Stay in a place that has a kitchen, so you don't have to buy your food.
Rent an apartment if you're planning to stay for long. This way it is much cheaper, and you can cook your food.
Take advantage of the Swiss Pass. If you do end up getting a Swiss Travel Pass, ensure you make full use of it. Visit the museums, castles, enjoy free rides as much as you can.